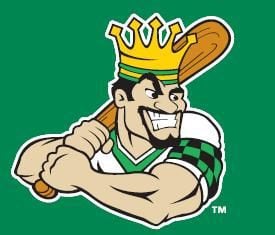 Four straight walks to open the seventh inning gave Clinton a chance Wednesday, but one swing of the bat gave the LumberKings the win.
Jerar Encarnacion finished off a five-run inning by swatting a three-run home run that carried Clinton to an 8-4 Midwest League win at Peoria.
You have free articles remaining.
The Chiefs led 3-1 before the LumberKings' comeback started when reliever Jacob Schlesener entered the game and walked all four batters he faced, the final walk scoring Bubba Hollins and ending Schlesener's brief stint on the mound.
Clinton's Brayan Hernandez greeted reliever Noel De Jesus with a game-tying sacrifice fly which scored Marcos Rivera.
After Demetrius Sims struck out, Encarnacion belted his fourth homer of the season to give Clinton a 6-3 lead that Hollins extended with a leadoff homer in the eighth in the deciding game of the three-game series.