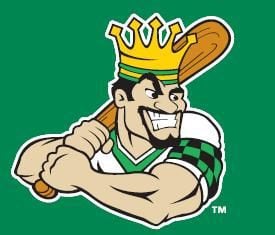 With a spot in the Midwest League Western Division finals theirs with a win, the Clinton LumberKings' offense belted out 16 hits Thursday.
Their pitchers allowed one.
Clinton posted four multi-run innings in cruising past the Kane County Cougars 10-1 at Kane County to sweep the best-of-three first round playoff series.
Jake Walters got the start for Clinton and allowed no hits and one earned run through seven innings. The Cougars' only hit was an eighth inning infield single by Dominic Fletcher.
You have free articles remaining.
Much of the damage from the Clinton offense came from the middle of the order. The LumberKings' 3-4-5 hitters, Peyton Burdick, Kameron Misner and Will Banfield combined for nine hits, seven runs scored and five RBIs.
Christopher Torres tripled to lead off the game and scored on Burdick's single. Burdick moved to third on Misner's single and scored on Banfield's groundout.
The trio put two more runs on the board in the third. Burdick and Misner singled and scored on Banfield's double to make it 4-0.
A Misner single and Banfield double started the LumberKings' four-run sixth with Bubba Hollins adding an RBI single and Samuel Castro a two-run triple.
Burdick led off the seventh with a walk and scored when Misner reached on a pair of Kane County errors. Banfield then knocked in Misner to complete the scoring.