It was going to take more than a little rain to dampen the Quad-Cities River Bandits party Sunday.
After spending much of the first half of the Midwest League season on the road because of flooding surrounding Modern Woodmen Park, Quad-Cities savored the chance to celebrate an achievement on its home field.
The well-traveled River Bandits broke out the champagne to celebrate clinching a playoff berth, rallying following a 70-minute rain delay for a 5-3 victory over Kane County that assures Quad-Cities of postseason play.
The Cougars led 3-1 when play was halted after six innings because of rain, but Michael Wielansky cleared loaded bases with a two-out double in the bottom of the seventh inning to get the party started for Quad-Cities.
"To come back and win, to do this at home after all we've been through, this feels awesome,'' Wielansky said. "With all the road games, to win this at home and get a chance to clinch early in front of our fans, that's huge.''
The River Bandits have played 46 games away from their home field, building a 39-20 record with a resilient attitude.
"These guys can be proud of what they've accomplished,'' Quad-Cities manager Ray Hernandez said. "They've had a lot thrown at them but they come out every day, ready to work and ready to play. We've all still got work to do, but they've earned the right to enjoy this one.''
While Quad-Cities will be in the postseason, the first-half division race in the Western Division continues.
Burlington swept a doubleheader from Clinton on Sunday, leaving the River Bandits' magic number to clinch the division at two with seven games remaining in the half.
Quad-Cities had already clinched its postseason opportunity before it rallied for the win after Cedar Rapids split a doubleheader at Peoria.
"It's a lot more fun to celebrate this way after a win,'' Hernandez said. "It was a good comeback.''
Everything started in the seventh with two outs when Jeremy Pena beat out an infield single. Cesar Salazar was hit by a pitch and David Hensley loaded the bases when he was hit by a pitch.
You have free articles remaining.
Pena scored when Freudis Nova was hit by a pitch, pulling Quad-Cities within 3-2 before Wielansky drove a double into the gap in right-center, clearing the bases and pushing the River Bandits in front to stay.
"I was just looking for something I could square up, make good hard contact,'' Wielansky said. "The guys in front of me, they set it all up.''
Joey Gonzalez didn't let the Cougars answer, striking out five batters and allowing just two singles in three shutout innings of relief to even his record at 1-1.
"He came in and did exactly what we needed. That was the best he's been for us,'' Hernandez said. "The first six innings, I felt like we were kind of flat. The last three after the delay, we came to play.''
Kane County set the tone early, scoring three two-out runs including a pair in the top of the first inning.
Consecutive two-out singles by Eduardo Diaz and Buddy Kennedy preceded a line-hugging double by Blaze Alexander which gave the Cougars an early 2-0 advantage.
Kane County extended its lead in the fourth when a two-out single by Tra Holmes scored Geraldo Pernomo, who had reached on a fielder's choice and advanced on a wild pitch.
Quad-Cities answered that run in the bottom half of the inning.
Hensley opened the bottom half of the inning by beating out an infield single and then scored when Nova doubled to left.
"Everybody contributed, just like always,'' Wielansky said. "If it wasn't me, it would have been somebody else. That's the way this team is.''
060919-qct-spt-Bandits-001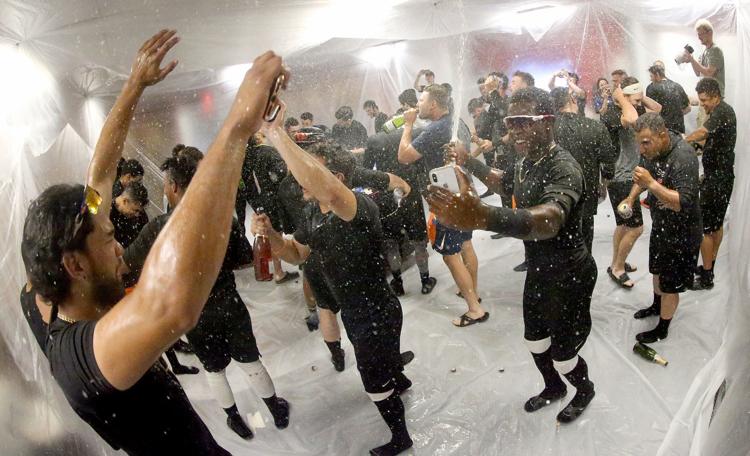 060919-qct-spt-Bandits-002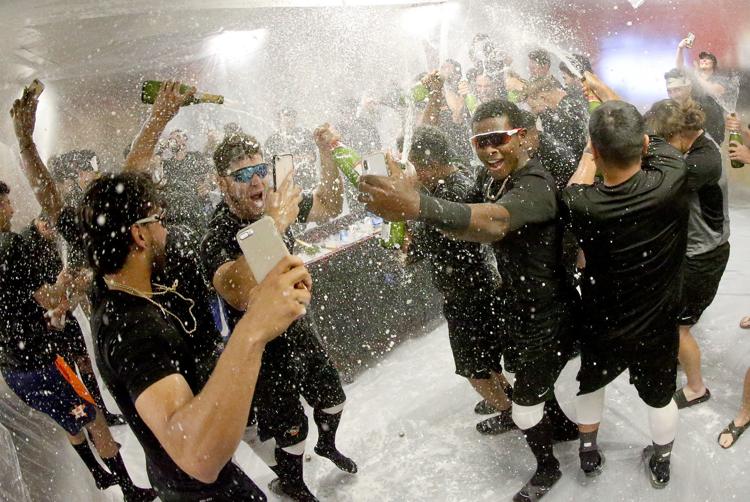 060919-qct-spt-Bandits-003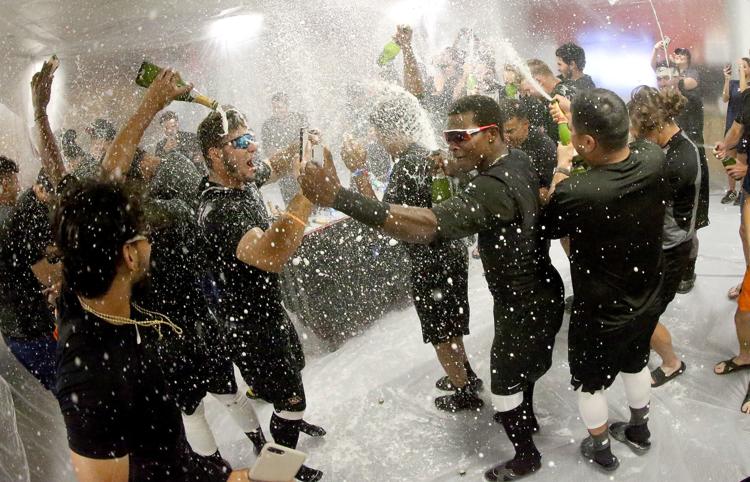 060919-qct-spt-Bandits-004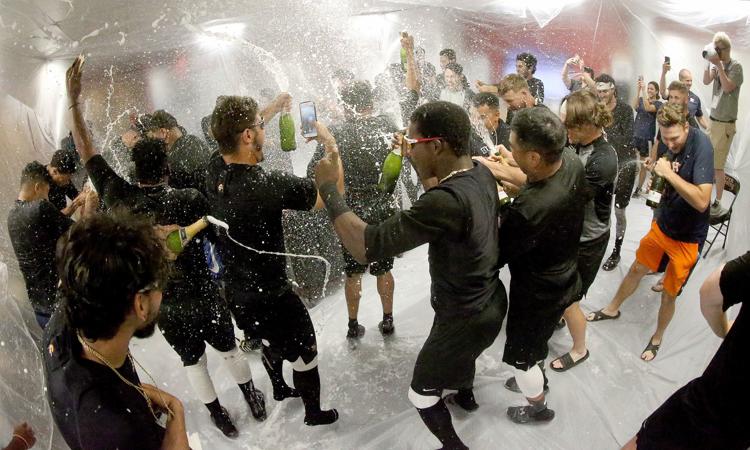 060919-qct-spt-Bandits-005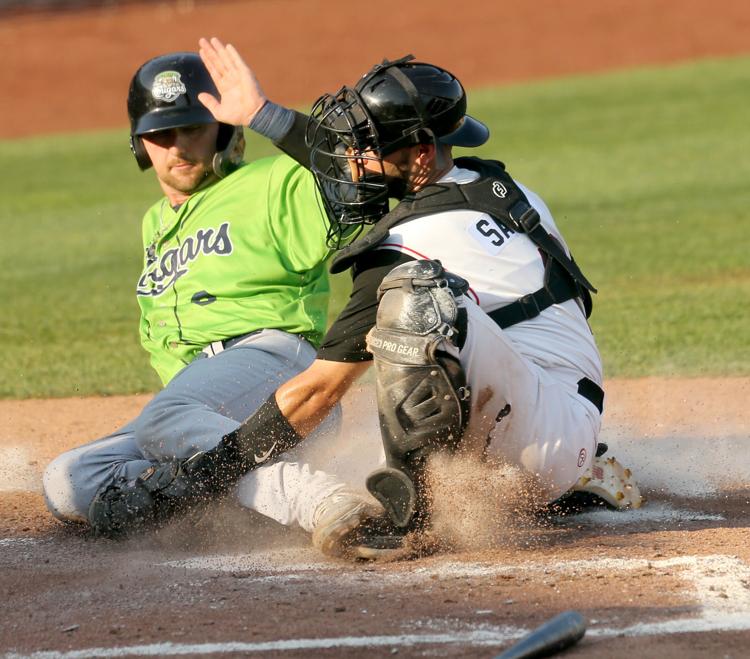 060919-qct-spt-Bandits-006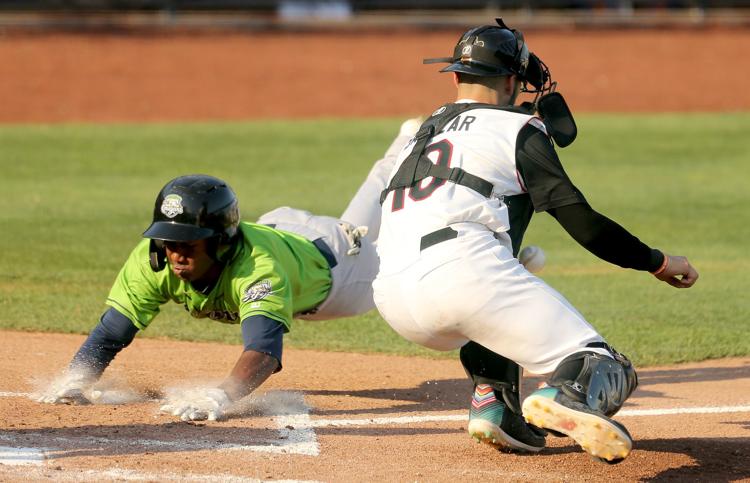 060919-qct-spt-Bandits-007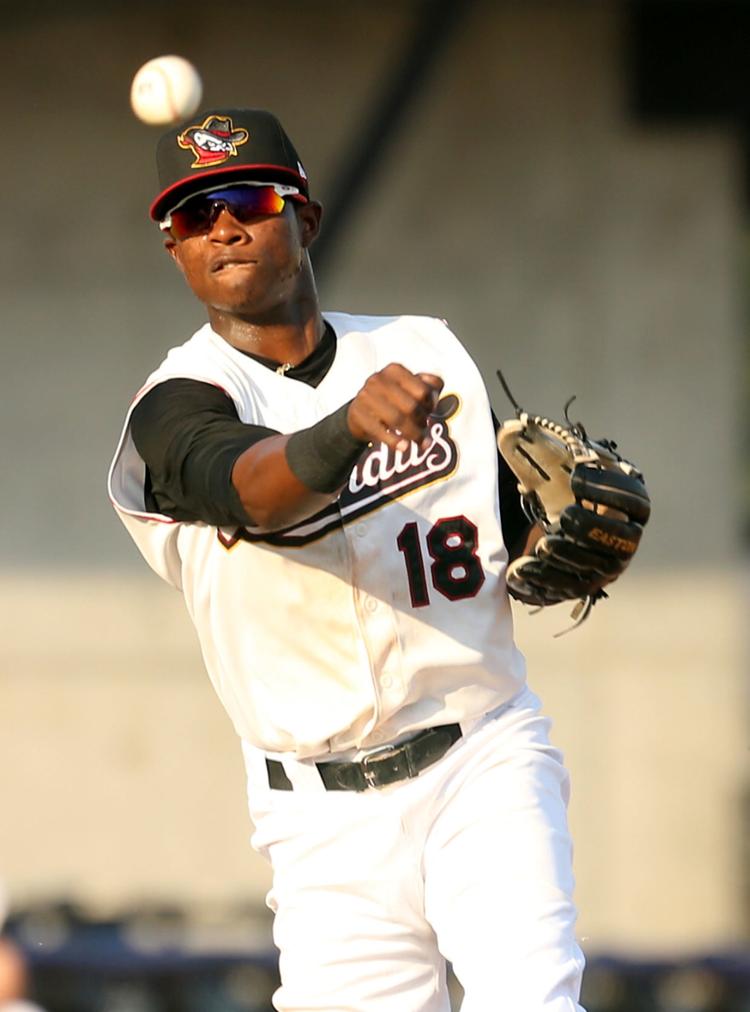 060919-qct-spt-Bandits-008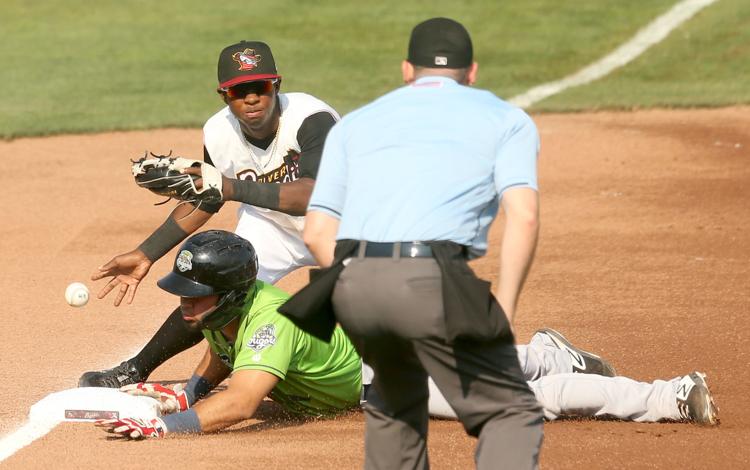 060919-qct-spt-Bandits-009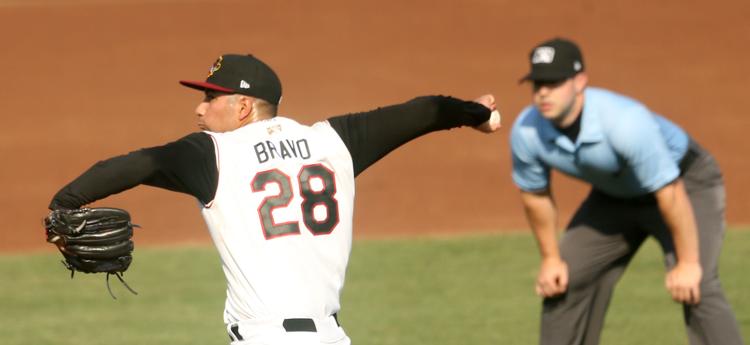 060919-qct-spt-Bandits-010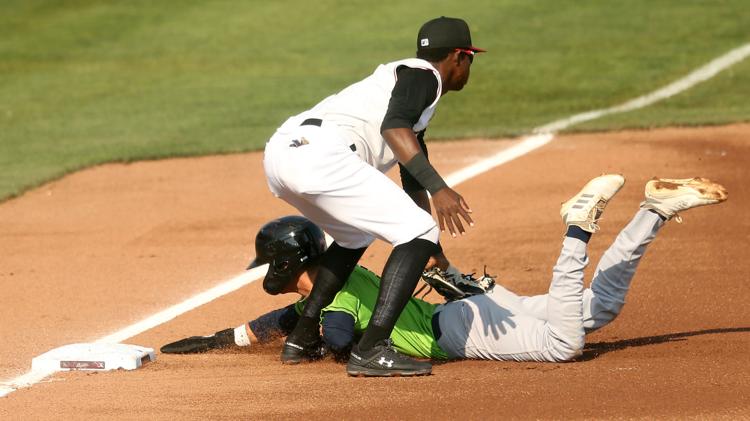 060919-qct-spt-Bandits-011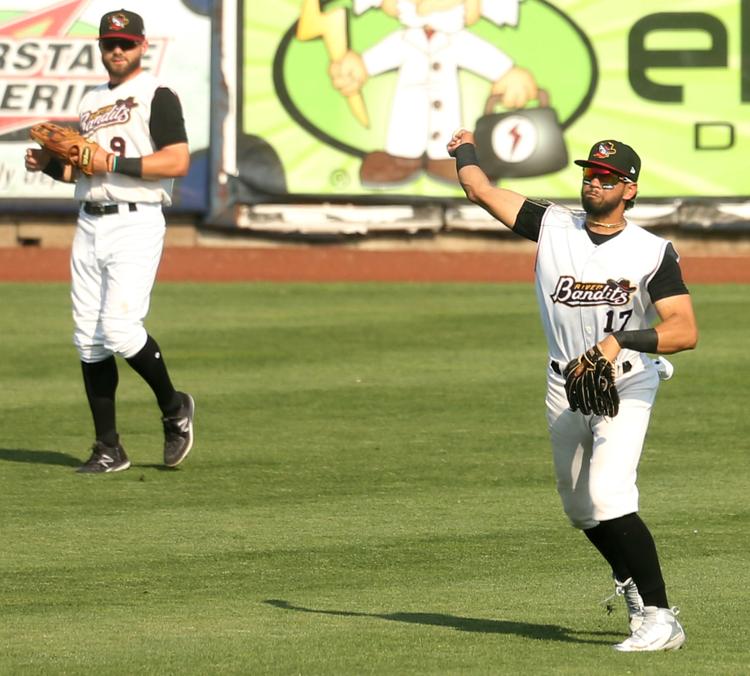 060919-qct-spt-Bandits-012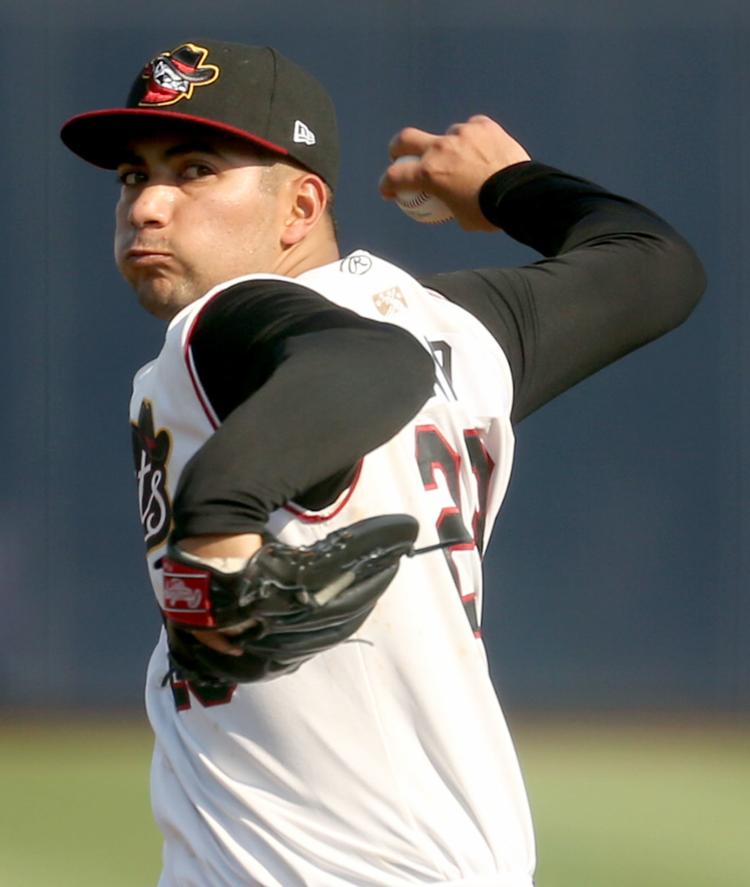 060919-qct-spt-Bandits-013
060919-qct-spt-Bandits-014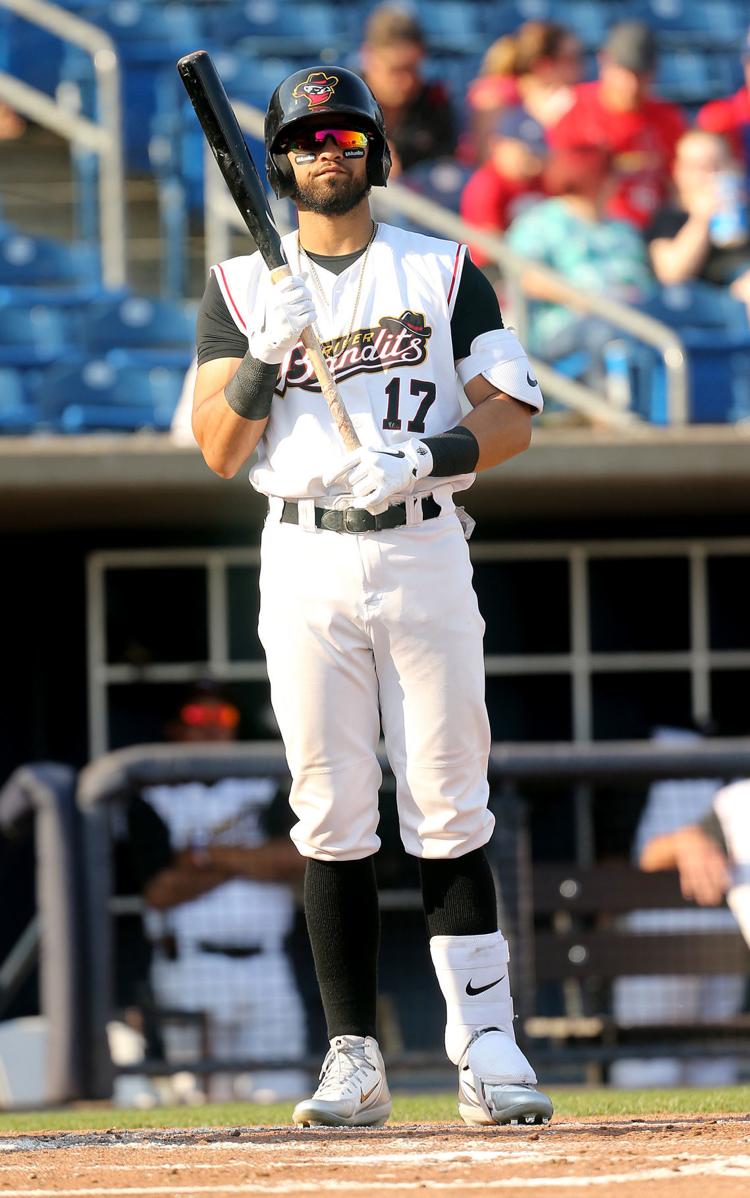 060919-qct-spt-Bandits-015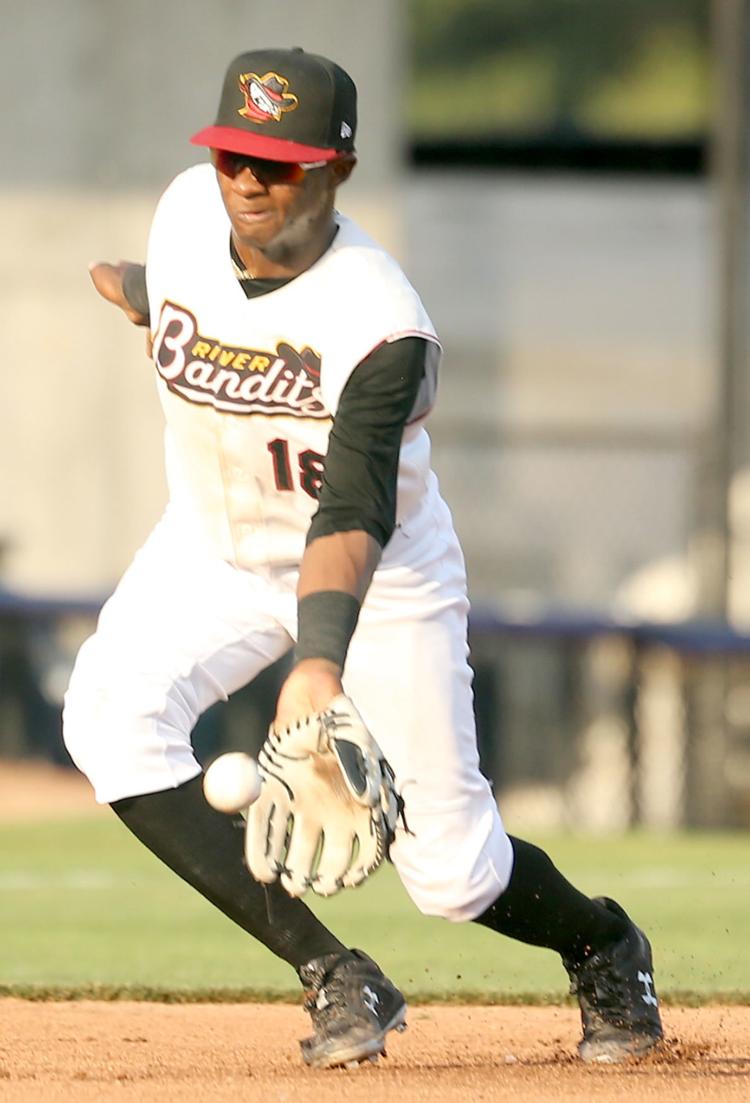 060919-qct-spt-Bandits-016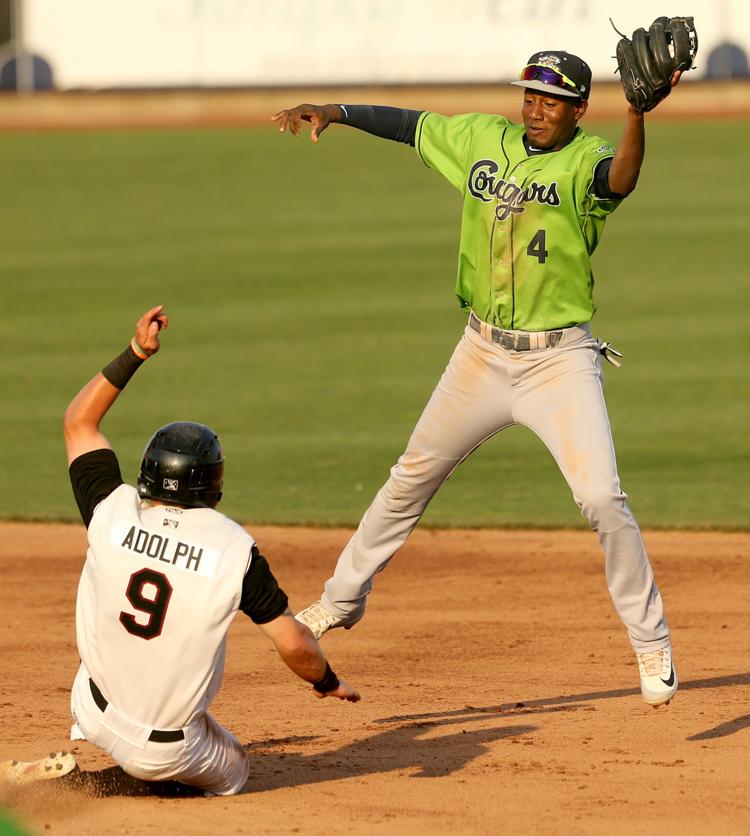 060919-qct-spt-Bandits-017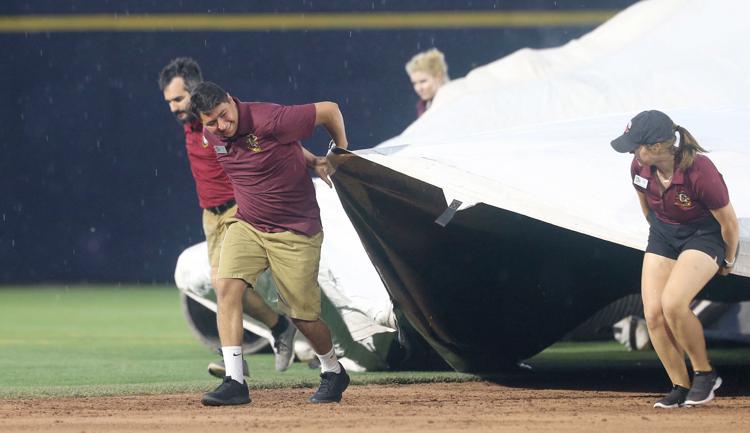 060919-qct-spt-Bandits-018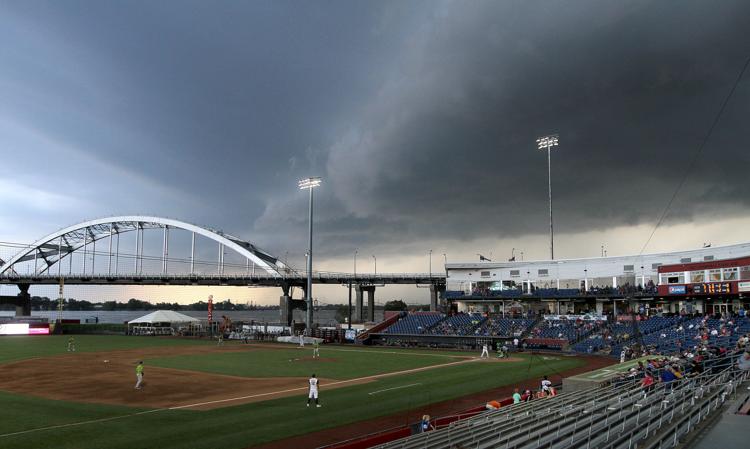 060919-qct-spt-Bandits-019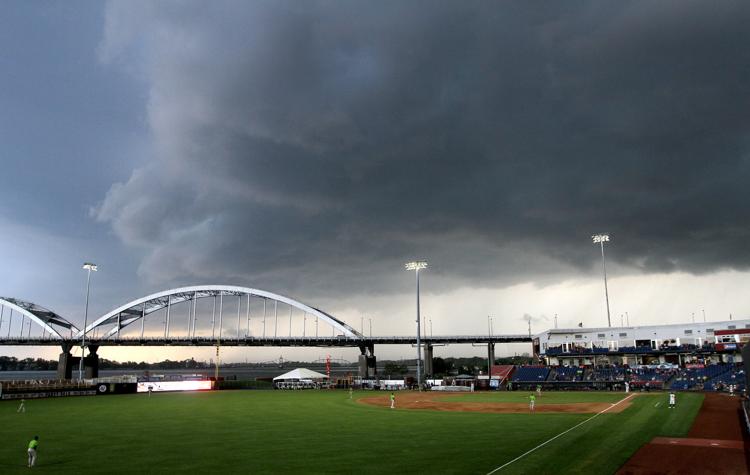 060919-qct-spt-Bandits-020