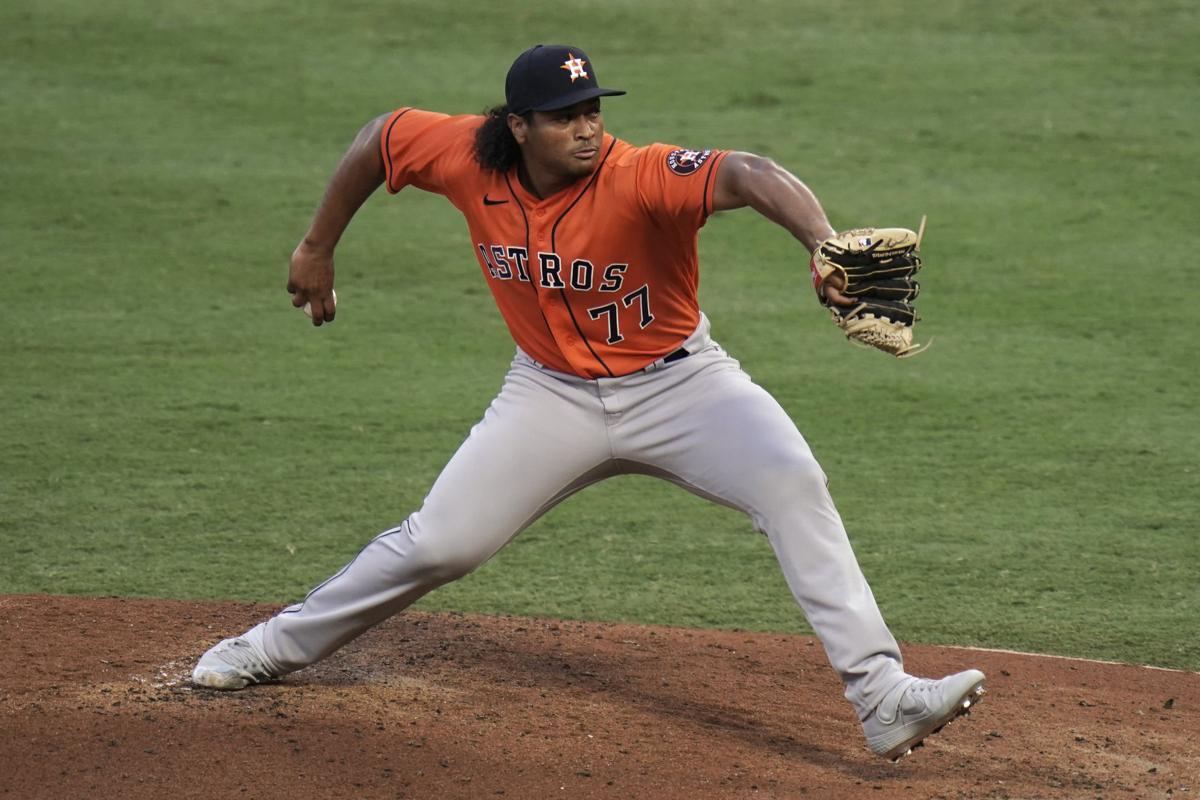 A short major-league season has not prevented a long list of former Quad Cities River Bandits from making big-league debuts this season.
When Luis Garcia took the mound for Houston on Friday against the Angels, he became the 10th former Quad Cities player to reach the major leagues for the first time in 2020.
By comparison, four former River Bandits made big-league debuts in both 2018 and 2019.
A 23-year-old Venezuelan, Garcia is the third pitcher from the River Bandits' 2019 roster to move from working in the Midwest League one season to debuting for the Astros the next.
Nivaldo Rodriguez and Humberto Castellanos from last season's team pitched in the major leagues for the first time earlier during baseball's 60-game season, Rodriguez debuting on July 28 against the Dodgers and Castellanos facing the Diamondbacks on Aug. 4.
Garcia and Castellanos combined for 40 relief appearances as part of a Quad Cities pitching staff in 2018 that established a minor-league record for strikeouts in a season before returning in 2019 as part of the River Bandits' opening day roster.
All three were promoted by Houston to high-A Fayetteville during the first half of the season a year ago and rapid progress through the Astros' farm system does not surprise Ray Hernandez, who along with pitching coach Erick Abreu worked with the trio last season.
"From one wave of players to the next, we've seen some really good pitchers come through,'' Hernandez said. "They've all shown what kind of potential they have as they work their way through the system.''
Garcia demonstrated that a year ago.
In the 24 appearances he made for Quad Cities and Fayetteville last season, he was a combined 10-4 with a 2.98 ERA with 168 strikeouts and 50 walks in 108.2 innings of work.
The 6-foot-1, 244-pound right hander displayed a fastball in the mid-90s during his time with the River Bandits, but made effective use of his curve, slider and change-up as well.
Garcia worked 4.1 innings in relief of former Quad Cities pitcher Lance McCullers in his major-league debut Friday night, allowing one hit and one run.
In a season when Houston expected young bullpen arms to factor into whatever success the team had, Garcia is one of eight former River Bandits pitchers to debut in the majors this season.
Tampa Bay's Ryan Thompson, who pitched for Quad Cities in 2015, and the Yankees' Albert Abreu, who pitched for the River Bandits in 2016, are the only ones not to debut with Houston.
Enoli Paredes, Cristian Javier and Carlos Sanabria, who all took the mound for Quad Cities in 2017 and 2018, join Garcia, Rodriguez and Castellanos in reaching the majors for the first time this season.