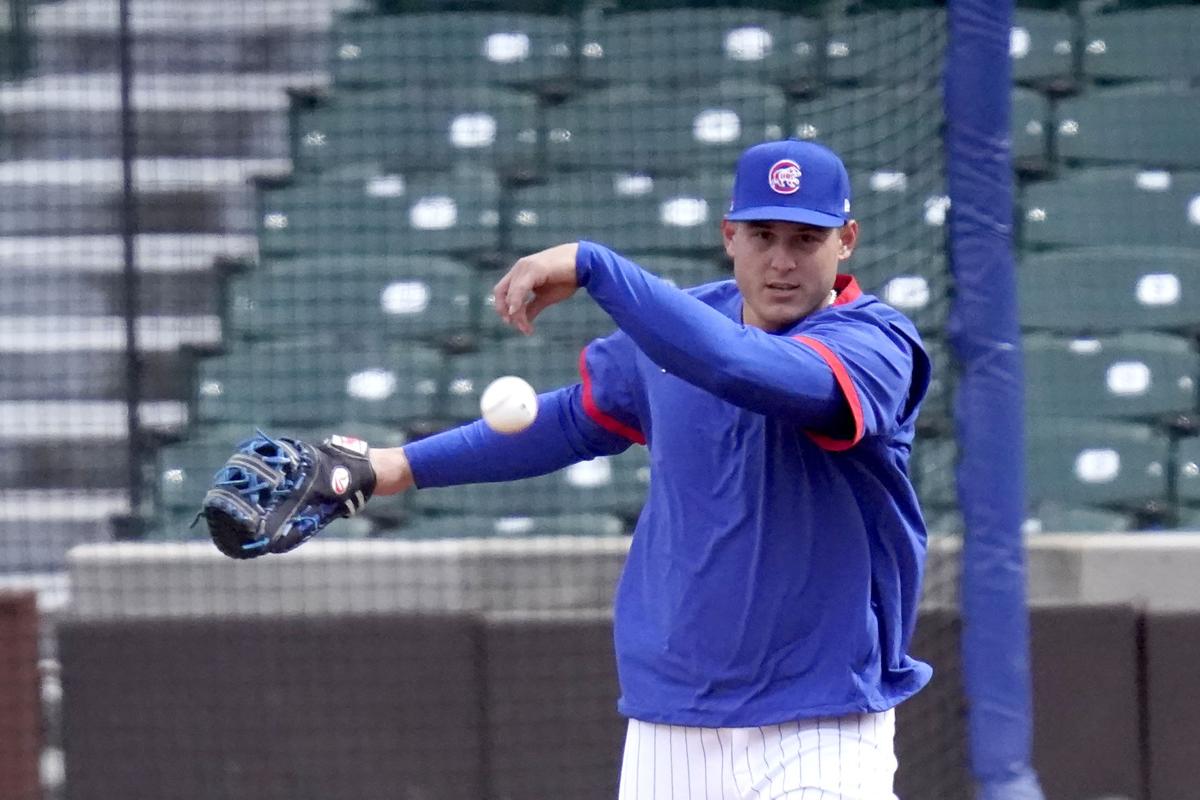 We've all heard these idle threats hundreds of times through the years.
Someone doesn't like something that their favorite sports team has done and they threaten to sever their lifelong allegiance to the franchise.
I've never done it myself.
But I feel myself edging in that direction with the Chicago Cubs.
Despite being a large-market franchise with substantial financial backing, the Cubs have a growing reputation for frugality. They did almost nothing to improve their personnel from last season while giving away a Cy Young candidate, a productive left-fielder and the best backup catcher in baseball.
Now they seem inclined to part ways with a player who has become the face of the franchise.
Although Cubs officials say they really want to re-sign Anthony Rizzo, they haven't made him any sort of reasonable offer and Rizzo has temporarily tabled contract discussions in order to focus on the season.
This is the kind of guy you need to hold onto as part of your organization, as much for what he does off the field as on it.
He isn't just a great clutch hitter and the best defensive first baseman in baseball. He is among the classiest individuals around, the perpetrator of countless acts of kindness and generosity to people through his foundation, all without any sort of fanfare.
There have been hundreds of stories of Rizzo giving money or just heartfelt encouragement to people fighting cancer, a disease he beat when he was 18. I have a friend with terminal cancer who recently got an autographed photo and a letter from Rizzo. It's not something he asked for. It just showed up in the mail one day.
How can you not want to keep someone like this in your organization?
The Cubs' initial offer to Rizzo was for $70 million for five years. It's the sort of sum you give to a No. 3 starting pitcher or a run-of-the-mill left-fielder, not someone who has become the face of your franchise.
If they don't find a way to keep Rizzo, I think I'll … well, I might not go that far. Yet.
But I'm thinking about it.
After her team fell short of the Final Four with a close loss to UConn, Baylor women's basketball coach Kim Mulkey made a pretty astounding statement, even by her standards. She said the NCAA needed to stop testing athletes in the tournament for COVID-19 at that point for fear that a positive test might keep one of them from playing in the Final Four.
"They need to dump the COVID testing," she said. "Wouldn't it be a shame to keep COVID testing and then you got kids that end up positive tests and they don't get to play in the Final Four? You need to just forget the COVID tests."
Mulkey is a brilliant coach but it seems as though she stops thinking clearly when she steps off the court.
Unbelievably, this year's men's basketball Final Four is the first in which all four teams are from west of the Mississippi River. In fact, there have been only four instances — 1953, 1955, 1988 and 1995 — in which three of the four were from west of the Mississippi.
In 81 previous NCAA tournaments, only 34.6% of the Final Four participants and 28.4% of the national champions have come from the west with UCLA accounting for almost half of those.
Former Galesburg High School and University of Iowa basketball player Jason Shay resigned last week after just one season as the head coach at East Tennessee State.
Shay, who went 13-12 in his one season on the job, wasn't very specific about the reason for his departure, but it was fairly obvious.
Shay's players drew the wrath of Tennessee state legislators by kneeling during the national anthem prior to games. They did so with Shay's approval.
The politicians went so far as to produce a letter imploring the state universities to prohibit athletes from kneeling.