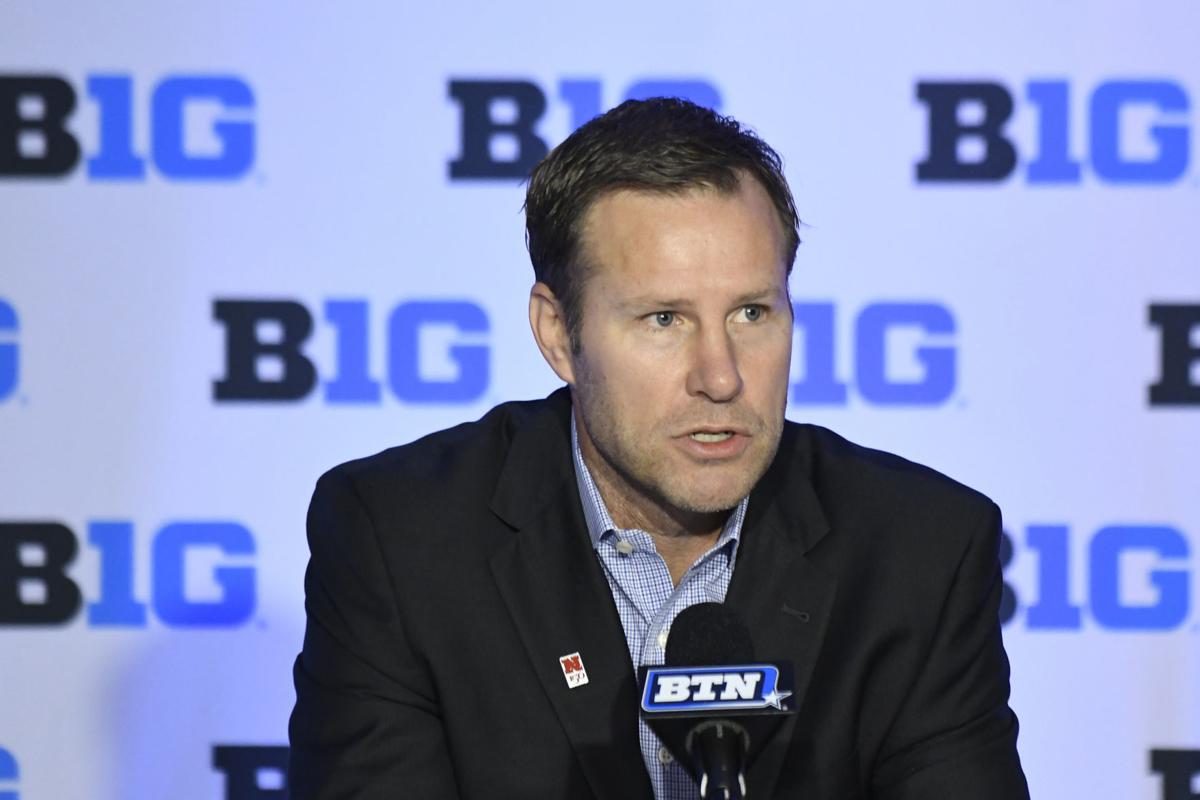 ROSEMONT, Ill. — Fred Hoiberg is back in his comfort zone.
He is back coaching basketball, back living in an area in which he has very deep roots and back to building a college basketball program the same way he did at Iowa State.
After being dismissed as the head coach of the Chicago Bulls last winter, Hoiberg had a few months away from basketball and it made him realize how important the game was to him.
"I'd had enough of waking up and drinking coffee and watching game shows and doing puzzles,'' Hoiberg said earlier this month at the Big Ten's preseason media day. "I'd had enough of that. So I was ready to get back out here, and I'm really excited to be at Nebraska.''
Nebraska is excited to have him, too. The school already has sold out Pinnacle Bank Arena for the entire season despite the fact that Hoiberg's Cornhuskers are the mystery team of the Big Ten.
Heck, this is might be one of the mystery teams of all time in college basketball.
In Hoiberg's debut season, he will field a team on which only one of the 16 players ever has taken the court in a regular-season game wearing a Nebraska uniform.
And that one — junior Thorir Thorbjarnarson — had hardly played before being forced into action by a glut of injuries late last season. He ended up starting a few games and averaged 2.0 points and 2.1 rebounds per game.
Hoiberg admitted he's never heard of a team returning less statistical productivity from the previous season.
"I haven't,'' he said. "Feel free to put that in your column.''
(We will, especially since Hoiberg brought it up continuously during conversations with reporters at the Big Ten event.)
The 46-year-old head coach, who was 115-56 at Iowa State from 2010-15, probably could have had more players back but he reportedly asked a few potential returnees to leave the Nebraska program. Either way, his predecessor, Tim Miles, didn't exactly leave a full cupboard.
Hoiberg does have one other player who was in the program last year, but junior Dachon Burke sat out the entire season after transferring from Robert Morris.
The remainder of the squad is comprised of seven transfers, three of whom will be playing for their third college, and seven freshmen, three of whom are walk-ons. There is a distinct international flavor, including players from France, Iceland, Slovenia and Canada.
Hoiberg was grateful that the team was able to take a summer trip to Italy, if only so his players could get acquainted.
"The best thing about that trip was the fact that our players had an opportunity to bond with each other and get to know each other,'' he said. "When you have as many new faces as we do, that was the important part of that trip.''
Hoiberg confesses that he sort of likes assembling a roster this way. He built a very strong program at Iowa State by turning it into Transfer U. Nebraska also has quickly become a magnet for disgruntled players from other programs.
"It was one of the attractive things about the job, the fact that I think we can build it the same way we built it at Iowa State …'' Hoiberg said. "If you look at the makeup of our team, we have players from all different areas as far as that's concerned. I do think we can build a team in a very similar fashion.''
That wasn't the only thing that was attractive about the Nebraska job. Although Hoiberg grew up in Ames and came to be known as "The Mayor'' during a glorious playing and coaching career with the Cyclones, his long-range roots are in Lincoln.
Both his grandfathers were employed by the University of Nebraska, one as a history professor, one as the basketball coach. His parents both grew up there and attended the university, and Hoiberg was born there. His brother lives in Omaha and he has many other relatives in Lincoln.
"It's been great,'' he said. "I always consider Ames my home. There's no doubt about that. But it's funny how life comes full circle sometimes, and it certainly has for me.''
Because of those local connections and because Cornhusker fans are so intensely loyal and haven't ever really had a great basketball program anyway, Hoiberg doesn't expect to feel much pressure to succeed right away.
"I do think there is going to be a level of patience in putting this new group together with two points and one rebound back from last year,'' he said, reiterating his favorite statistic. "What we want to do is have a style of play that we can build on and have sustained success.''
That style will be distinctly up-tempo. He knows his team lacks size and may struggle with rebounding in the physical Big Ten, but he has a surplus of athleticism and speed.
He is cautiously optimistic even though most experts have picked the Cornhuskers to finish 13th in a 14-team league.
"Even though the expectation is very low for our team, we're not looking at it that way,'' he said. "We're going to go out and use these preseason predictions as motivation and go out and play with a chip on our shoulder. We'll see how our guys respond to that.''