Jordan Bohannon is playing. At least for one game.
Whether or not Iowa's senior point guard plays the entire basketball season remains up in the air, but head coach Fran McCaffery said Wednesday that it's likely Bohannon will be on the court when the Hawkeyes host Lindsey Wilson College in a preseason game Monday night at Carver-Hawkeye Arena.
"He's getting back into it. We'll see how it goes," McCaffery said of Bohannon, who underwent hip surgery in May. "He's not where he wants to be, he's not where he could be, but I've been really impressed with his determination to get back to where he's one of the best players in our league.
"We'll see. We'll take it one day at a time with practice and the exhibition game. We'll see if he can play through it. If not, we'll shut him down."
Bohannon can play in the exhibition and even a portion of the regular season before deciding to take a redshirt year to preserve another year of eligibility.
McCaffery said the 6-foot-1 guard, who already is Iowa's career leader in 3-point field goals, has worked very hard just to get to the point where he can test himself in a game situation.
"He did everything he was supposed to in the beginning and I think that was important," McCaffery said. "And then he was very methodical in his approach."
Bohannon started with some jogging, then did some shooting, then tried running and cutting before he ever stepped onto the court with other players.
"Then he went out and started playing, and he's had some really good days, he's had some bad days, which was to be expected," McCaffery said. "He's been very professional with how he's handled that. We'll see where it goes from here."
You have free articles remaining.
Register for more free articles
Stay logged in to skip the surveys
One player who will not suit up for Iowa on Monday is junior forward Cordell Pemsl. He has returned to practice and is playing "pretty well," according to McCaffery, but he will sit out the exhibition and the Nov. 8 season opener against Southern Illinois-Edwardsville as part of his punishment for an OWI arrest in September.
McCaffery said he has not yet settled on a starting lineup for the exhibition game. The Hawkeyes are likely to start Luka Garza, Joe Wieskamp and Jack Nunge in the frontcourt with some combination of Bohannon, CJ Fredrick, Connor McCaffery, Bakari Evelyn and Joe Toussaint in the backcourt.
"All four of those other guys (besides Bohannon) are all playing really well …," McCaffery said. "They all bring different things to the table. I'm really excited about this group. We have depth back there and we have versatility back there, which is critical."
The game against Lindsey Wilson, an NAIA school in Columbia, Kentucky, won't be the first outside competition for the Hawkeyes.
They took part in a closed scrimmage with Illinois State on Sunday, although McCaffery said it wasn't so much a game as a joint workout.
The two teams began by taking five possessions each at a time with different lineups, then did a 20-minute scrimmage, then did two more 10-minute segments plus another 10 for the deep reserves.
McCaffery said there was less concern with the scoreboard than there was with just identifying weaknesses and making improvements.
"Yeah, there's a competitive aspect to it, but it's more important that we spend quality time working with different lineups …," he said. "I think it was a really good day for us."
Rutgers looking for its first winning season since 2005-06
100919-qct-spt-iowa-hoops-media-043a.JPG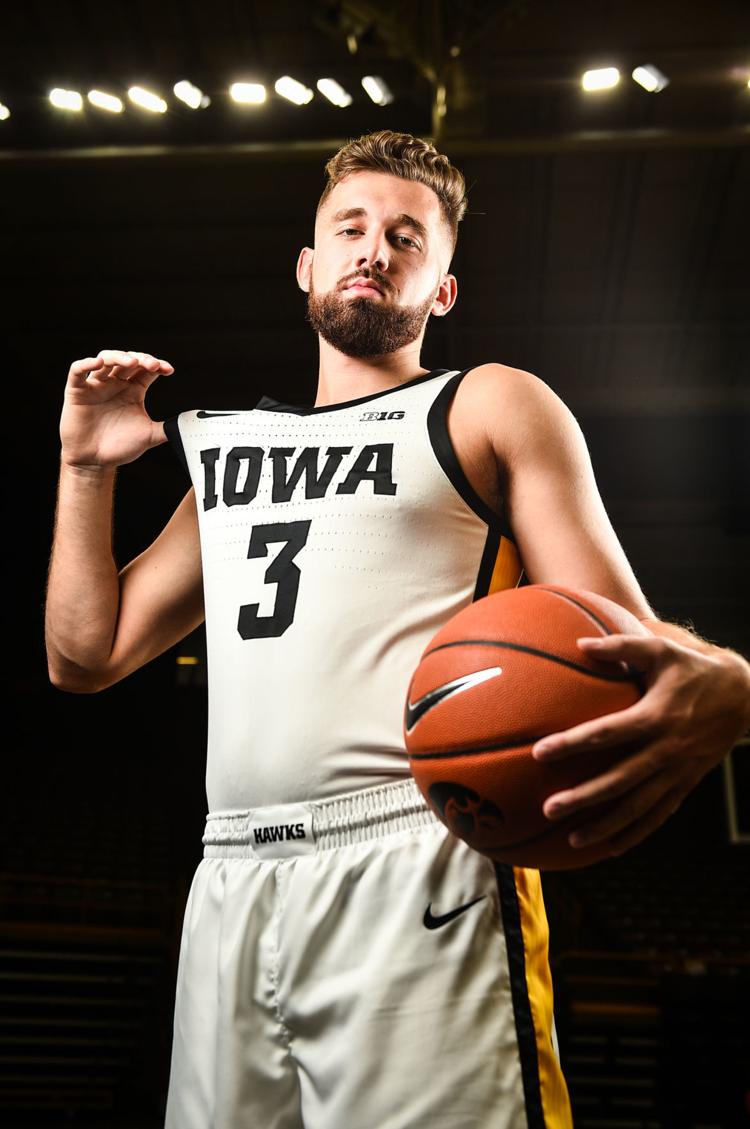 100919-qct-spt-iowa-hoops-media-045a.JPG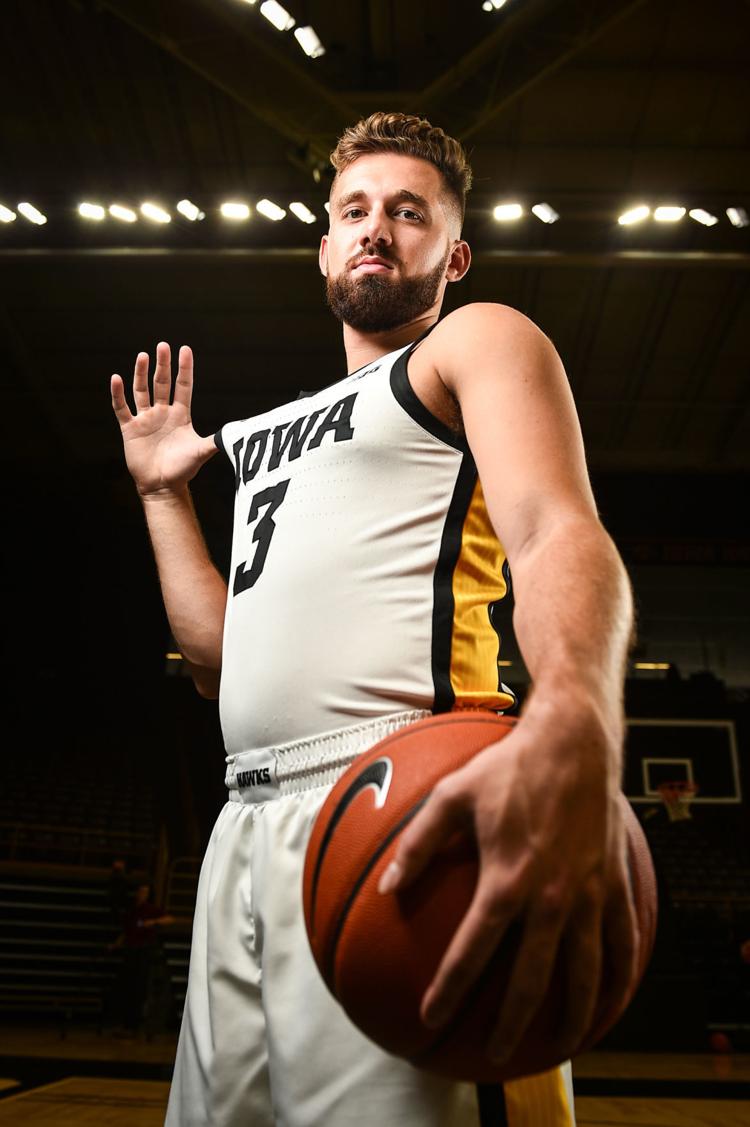 NCAA Tennessee Iowa Basketball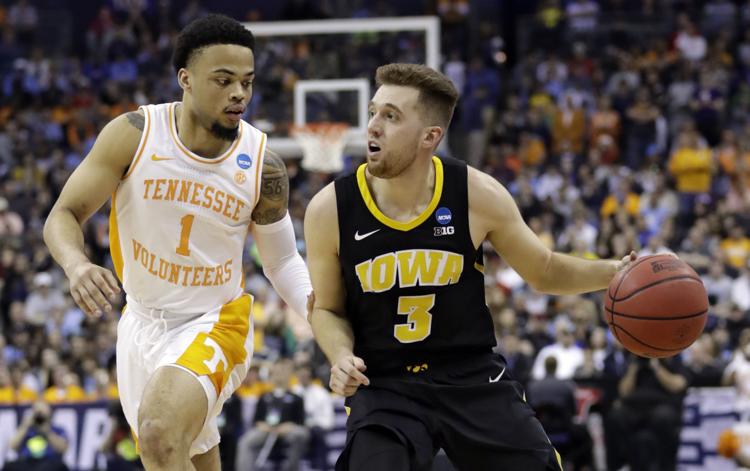 NCAA Tennessee Iowa Basketball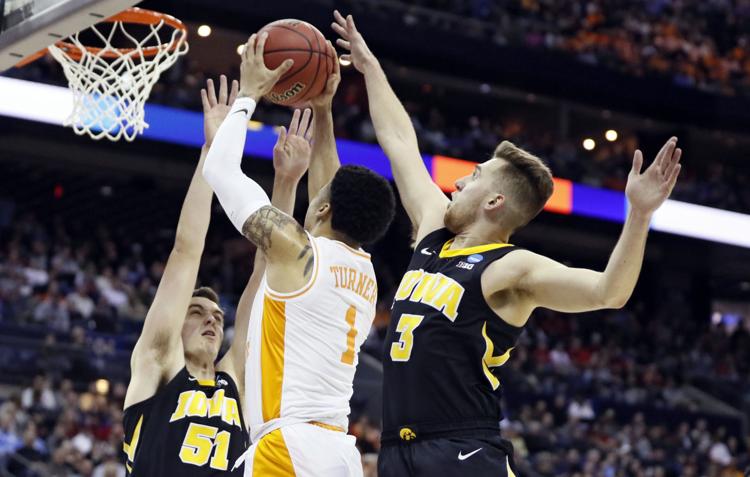 NCAA Iowa Cincinnati Basketball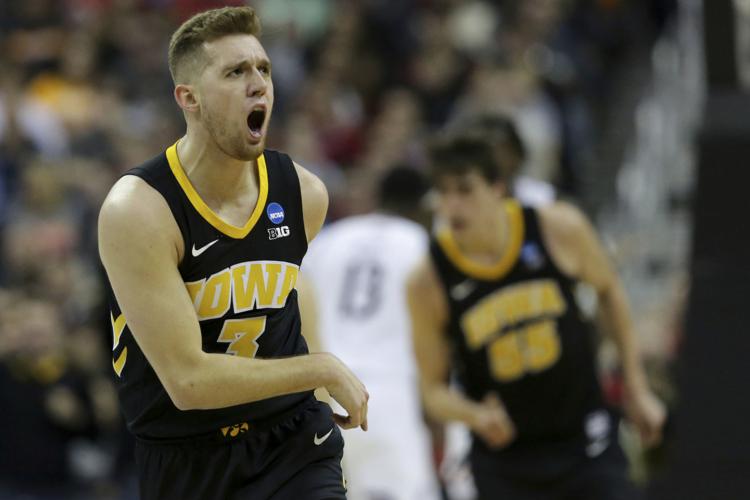 NCAA Cincinnati Iowa Basketball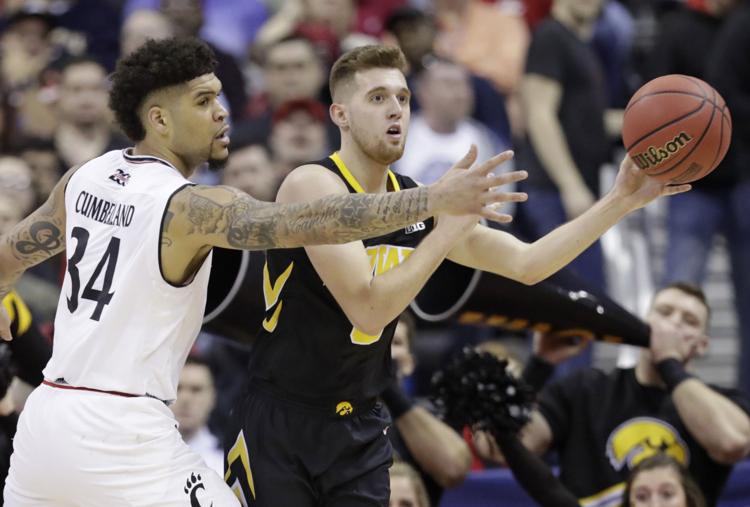 Iowa Hawkeyes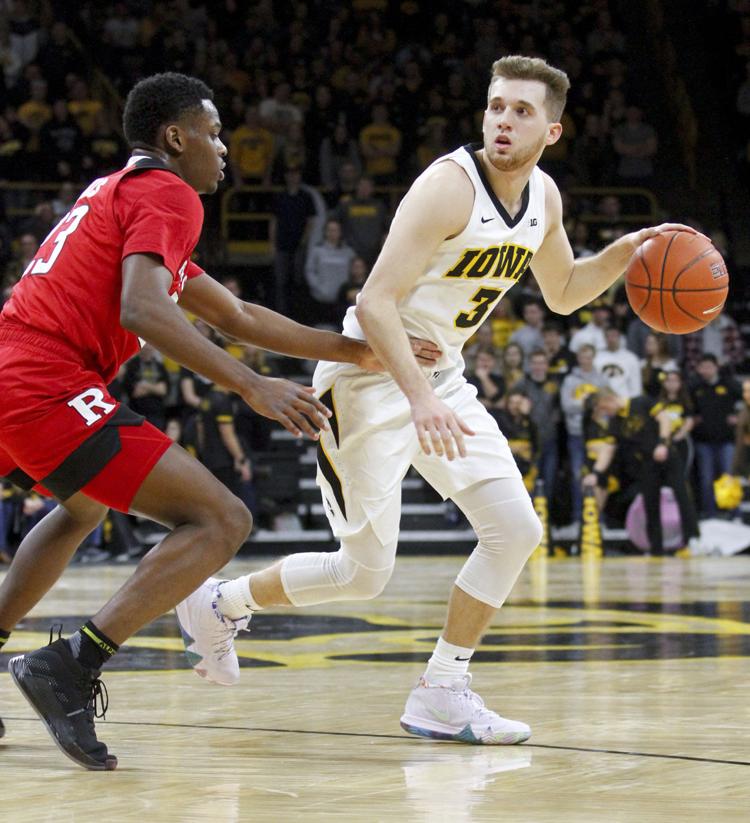 Iowa Nebraska Basketball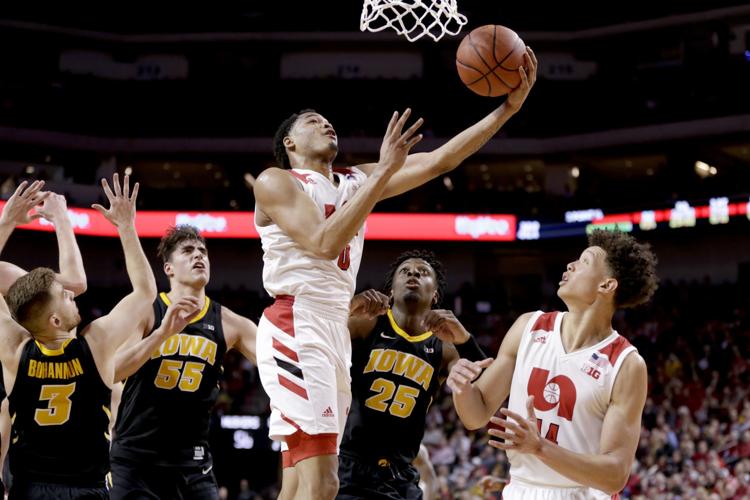 Iowa Wisconsin Basketball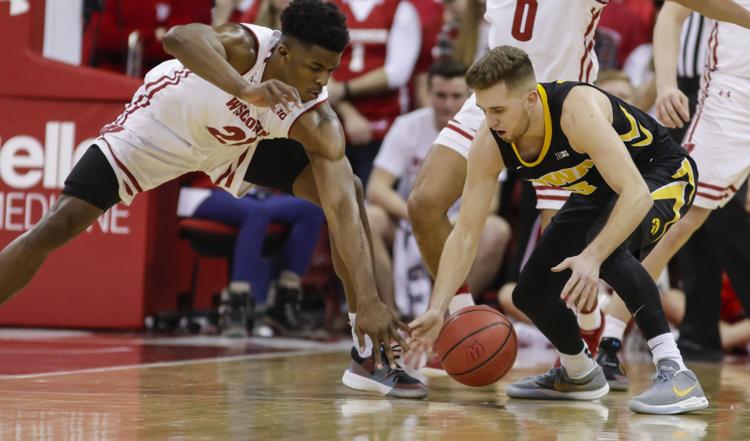 Iowa Nebraska Basketball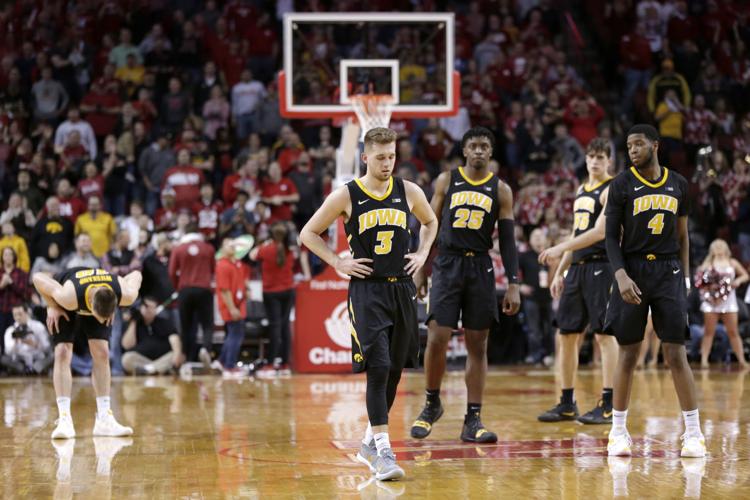 Iowa Nebraska Basketball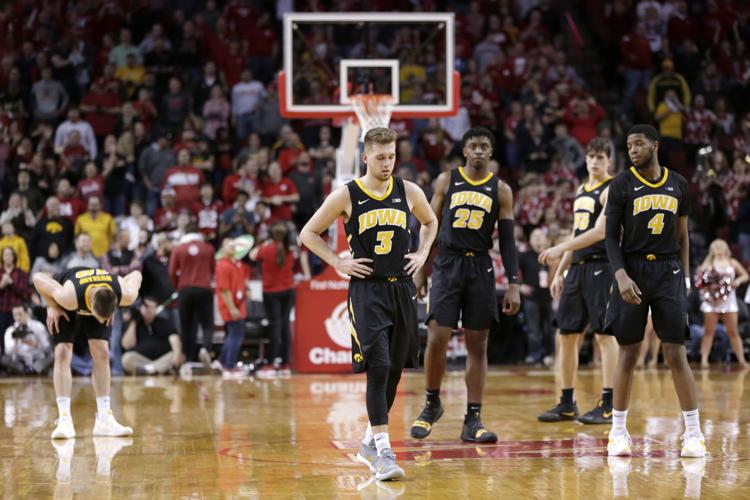 Iowa Wisconsin Basketball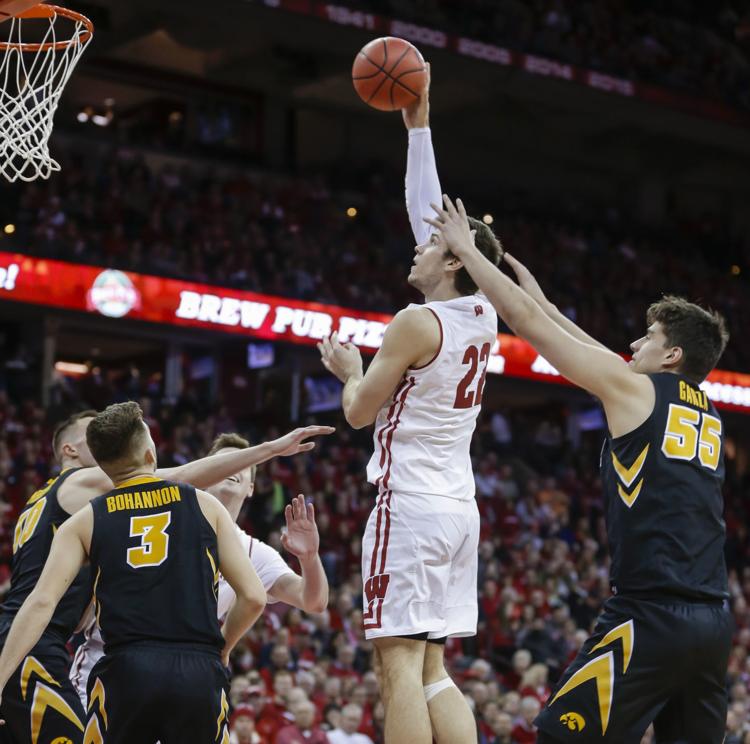 Iowa Wisconsin Basketball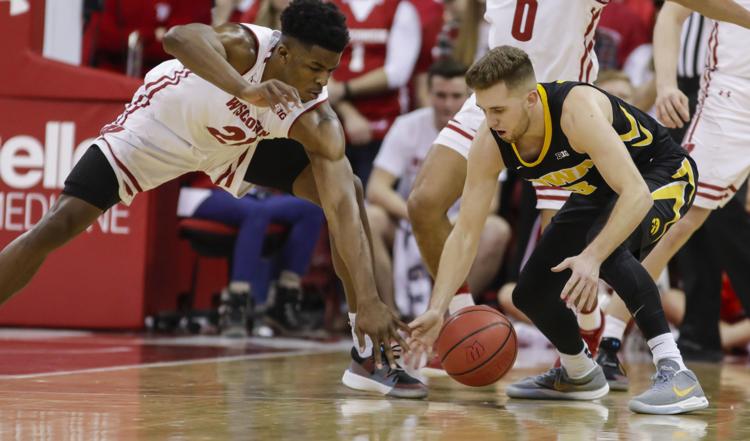 Iowa Wisconsin Basketball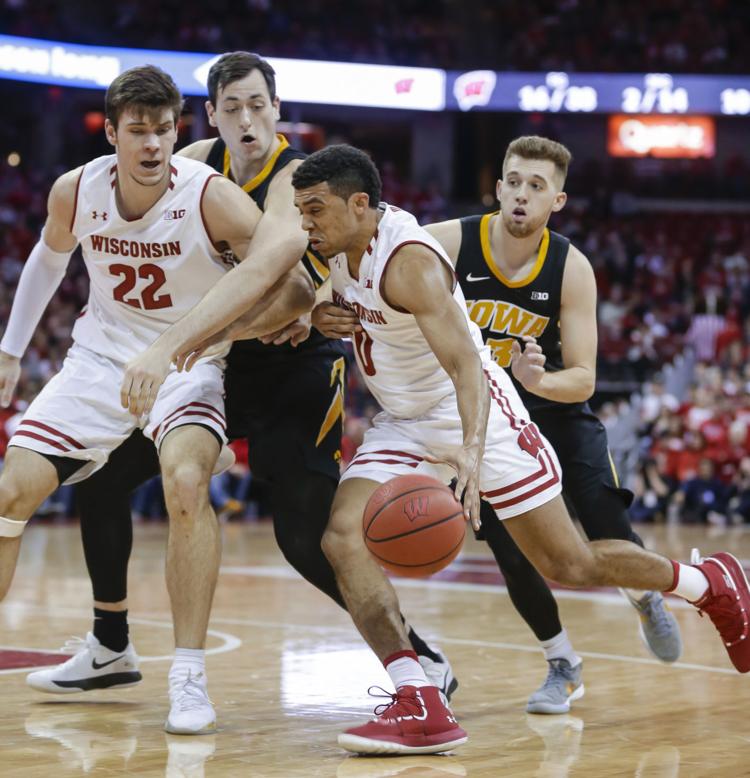 Iowa Wisconsin Basketball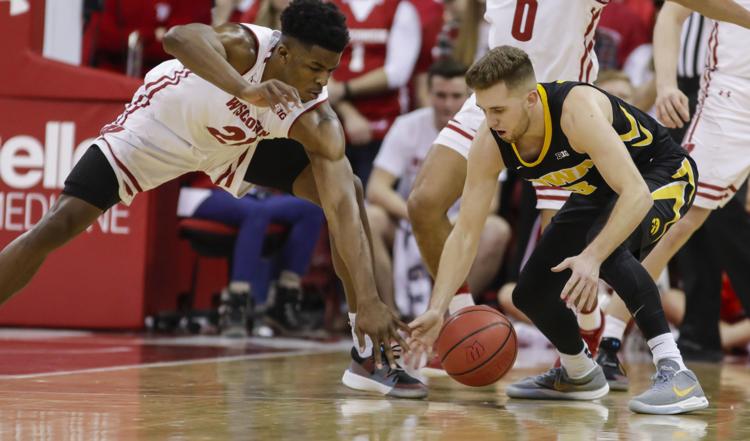 Rutgers Iowa Basketball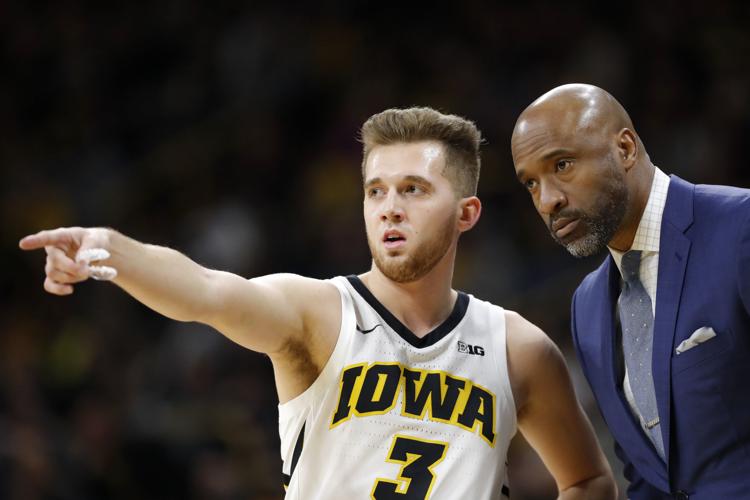 Rutgers Iowa Basketball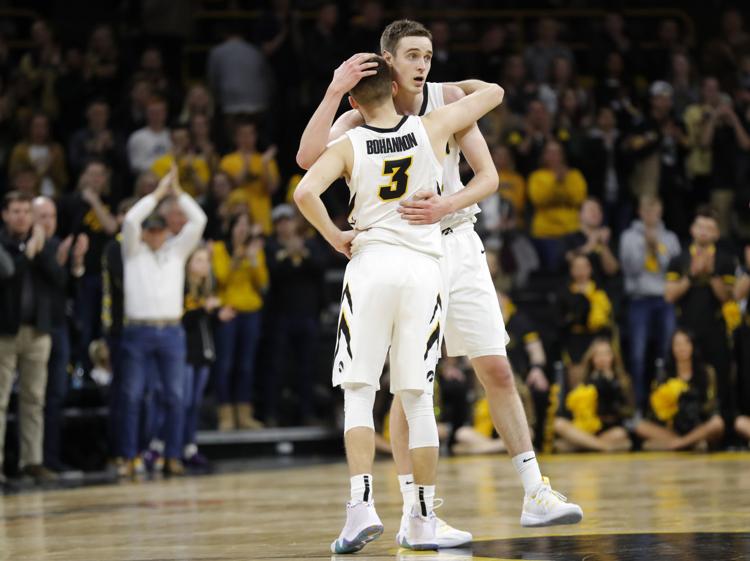 Rutgers Iowa Basketball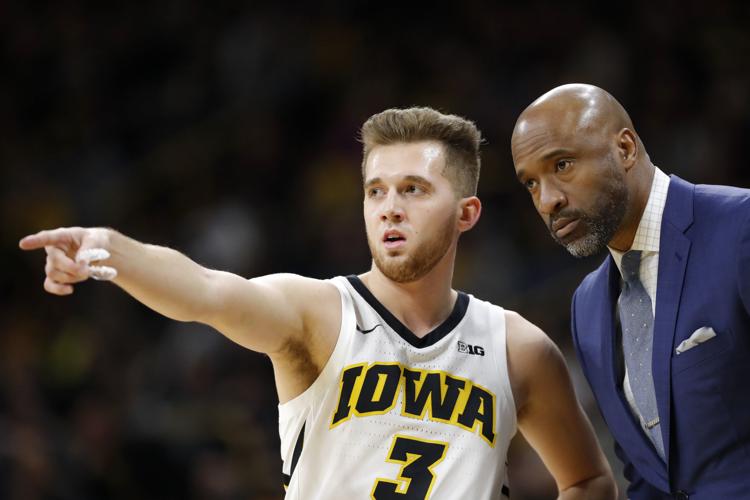 Rutgers Iowa Basketball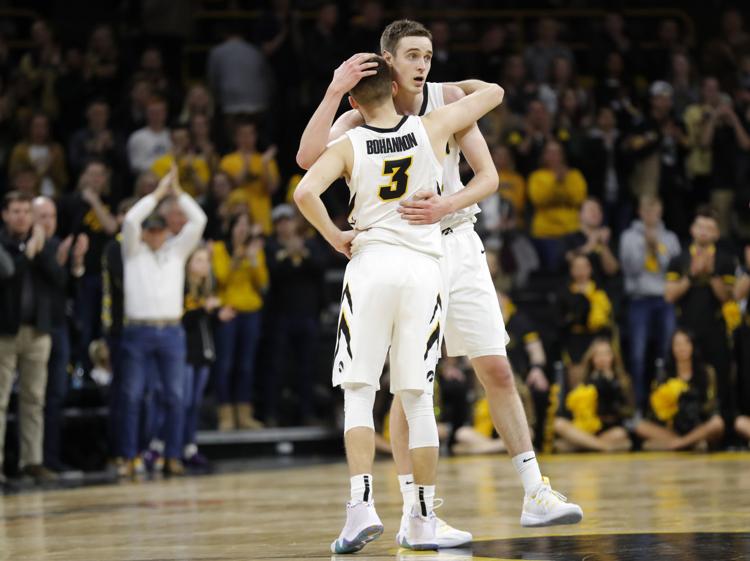 Iowa Ohio St Basketball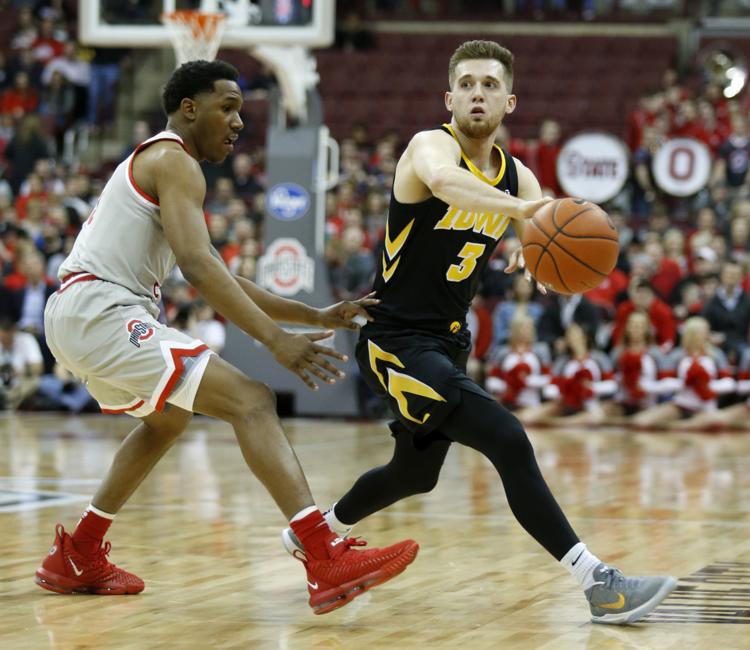 Iowa Ohio St Basketball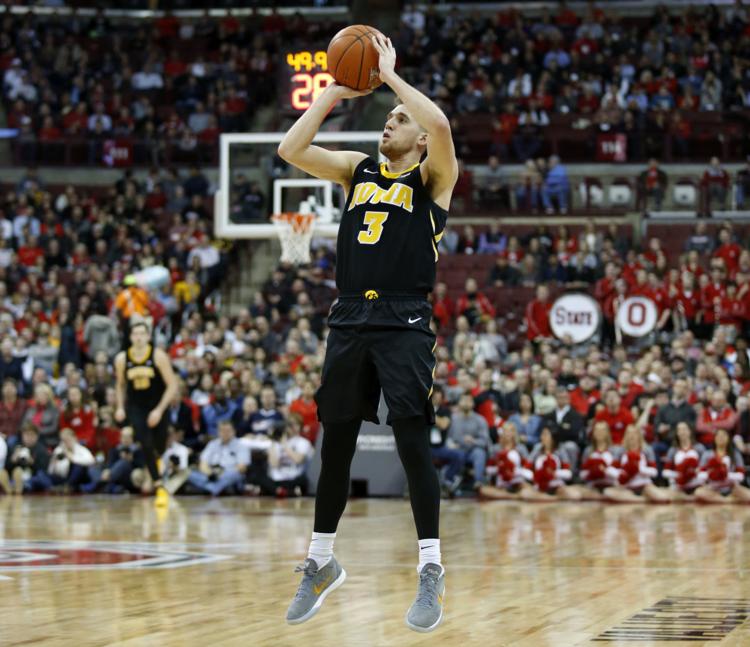 Indiana Iowa Basketball
Indiana Iowa Basketball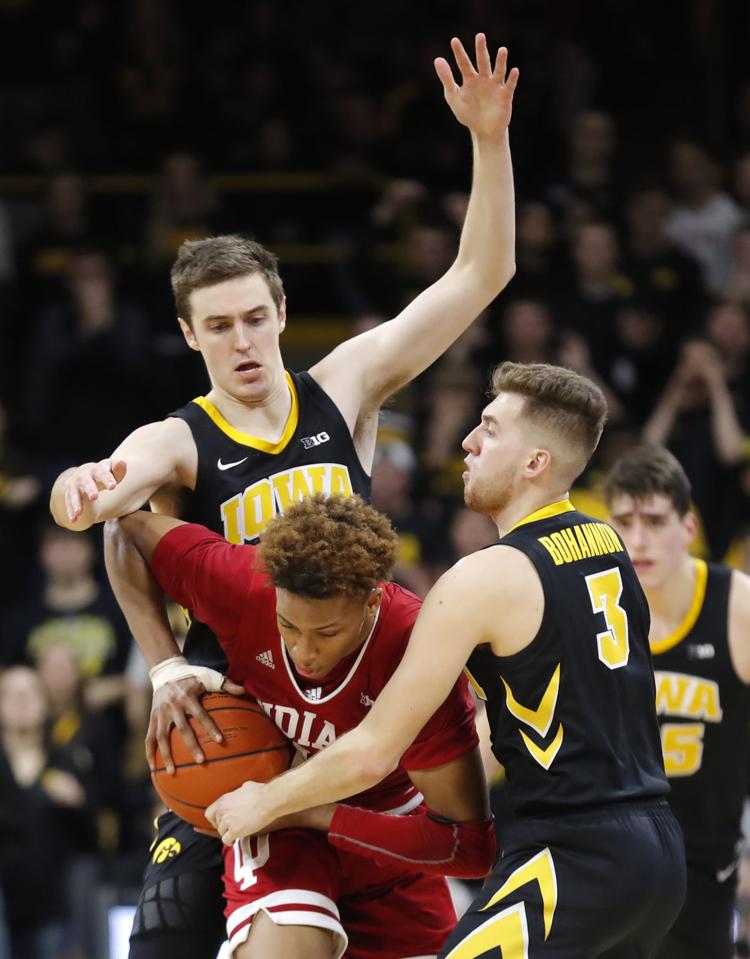 Indiana Iowa Basketball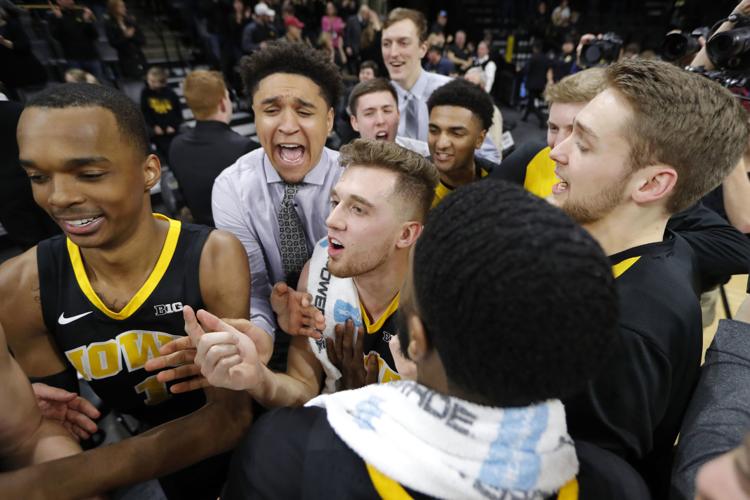 Indiana Iowa Basketball
Indiana Iowa Basketball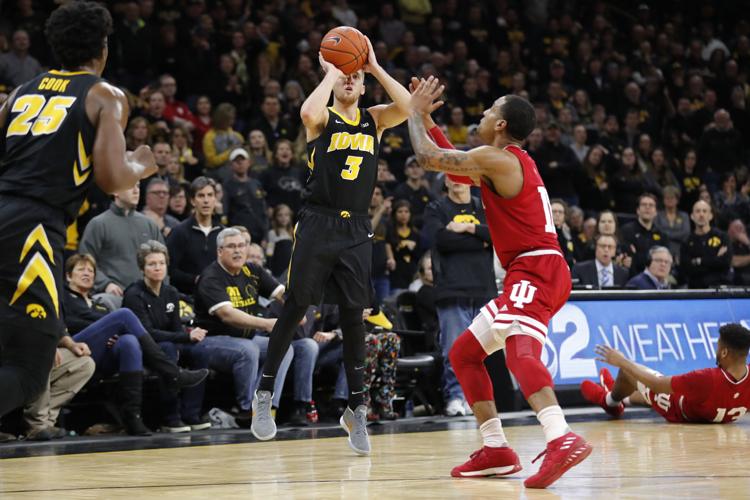 Indiana Iowa Basketball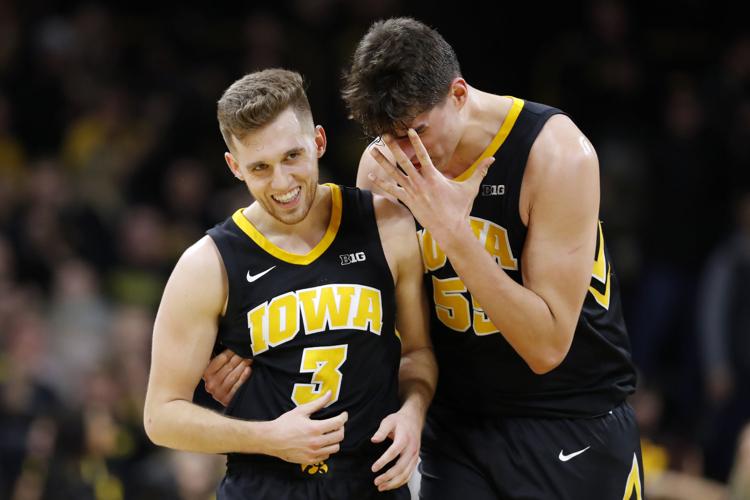 Iowa Rutgers Basketball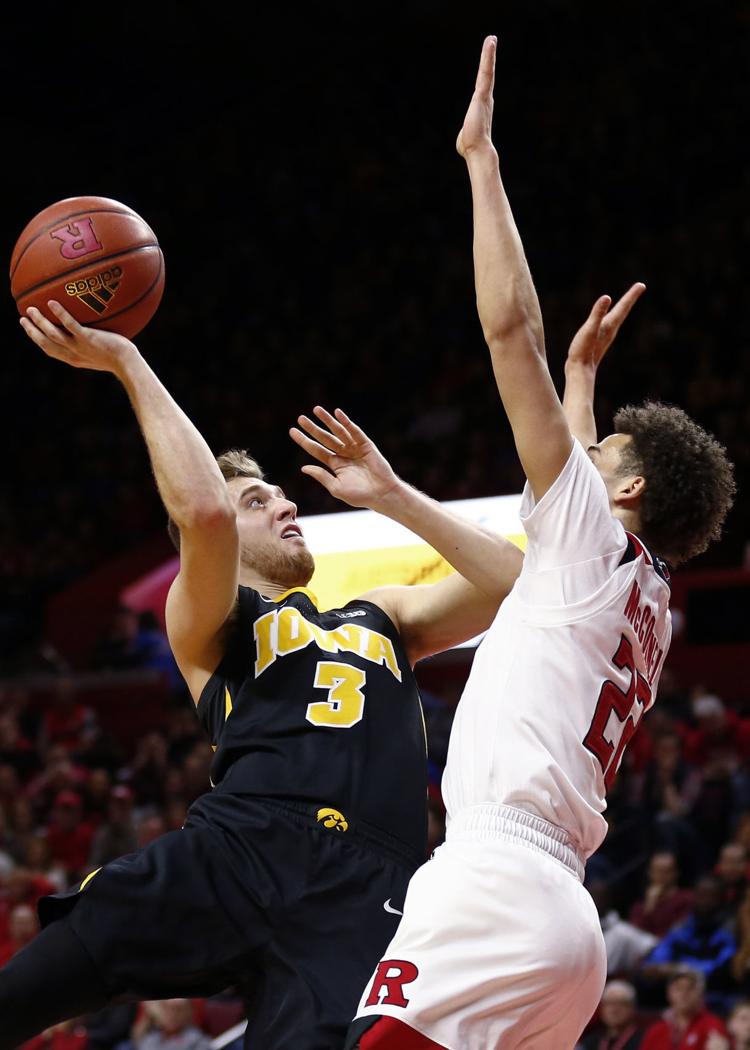 Northwestern Iowa Basketball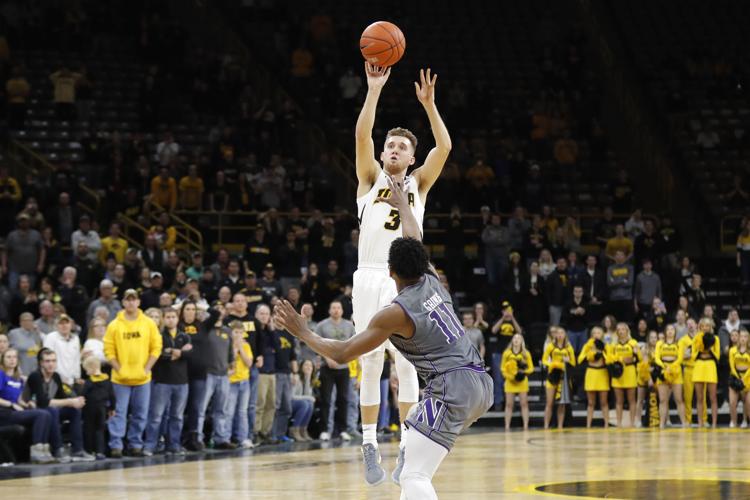 Northwestern Iowa Basketball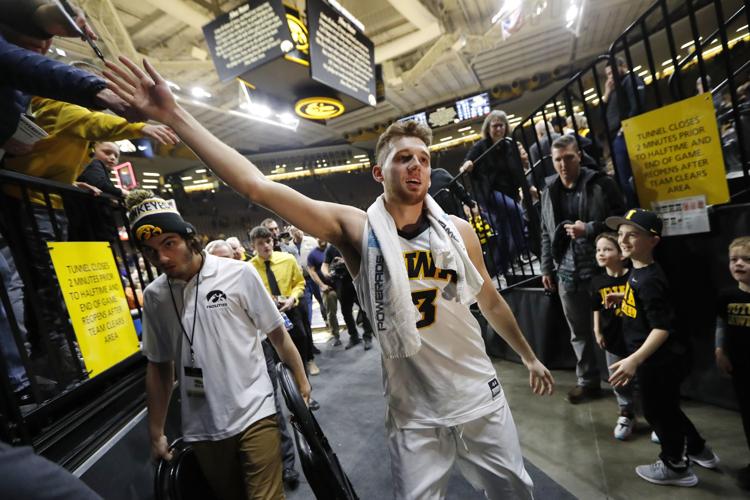 Northwestern Iowa Basketball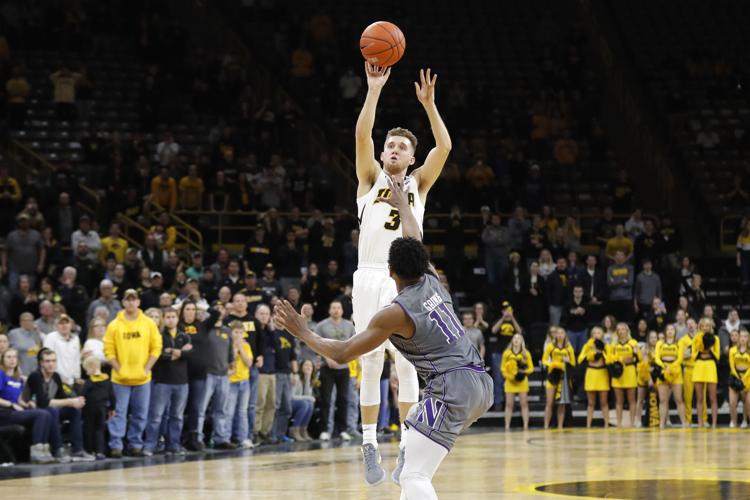 Northwestern Iowa Basketball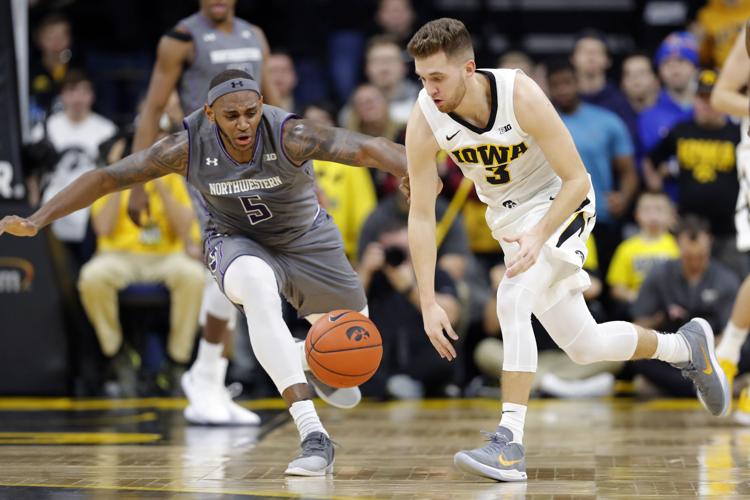 Northwestern Iowa Basketball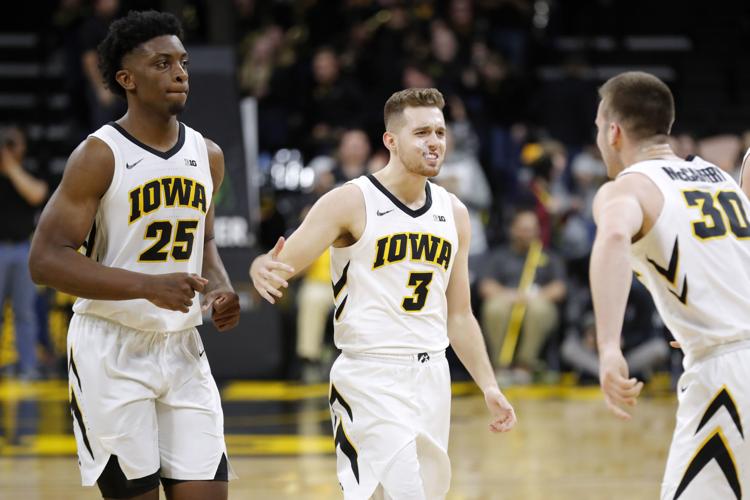 Northwestern Iowa Basketball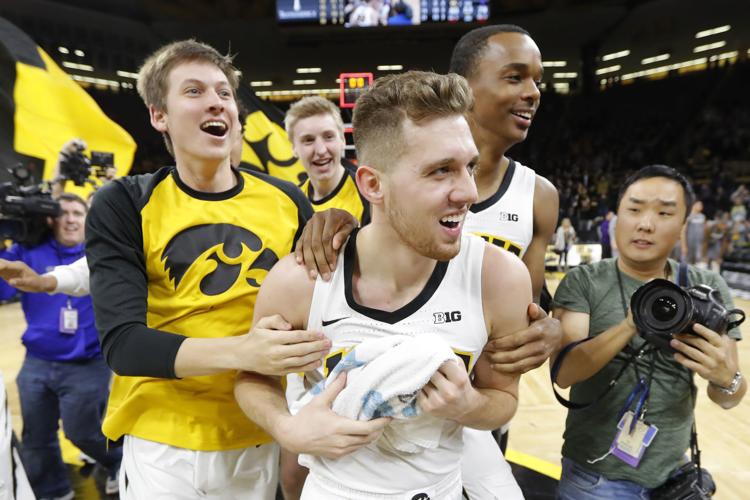 Iowa Indiana Basketball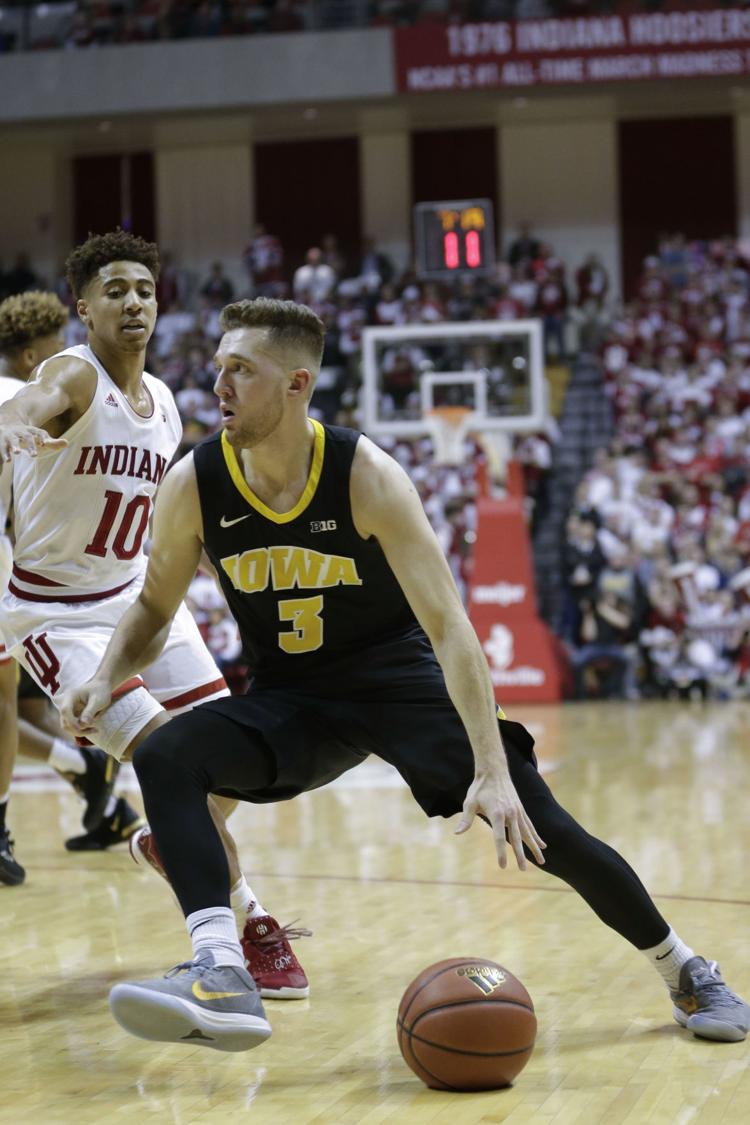 Iowa Indiana Basketball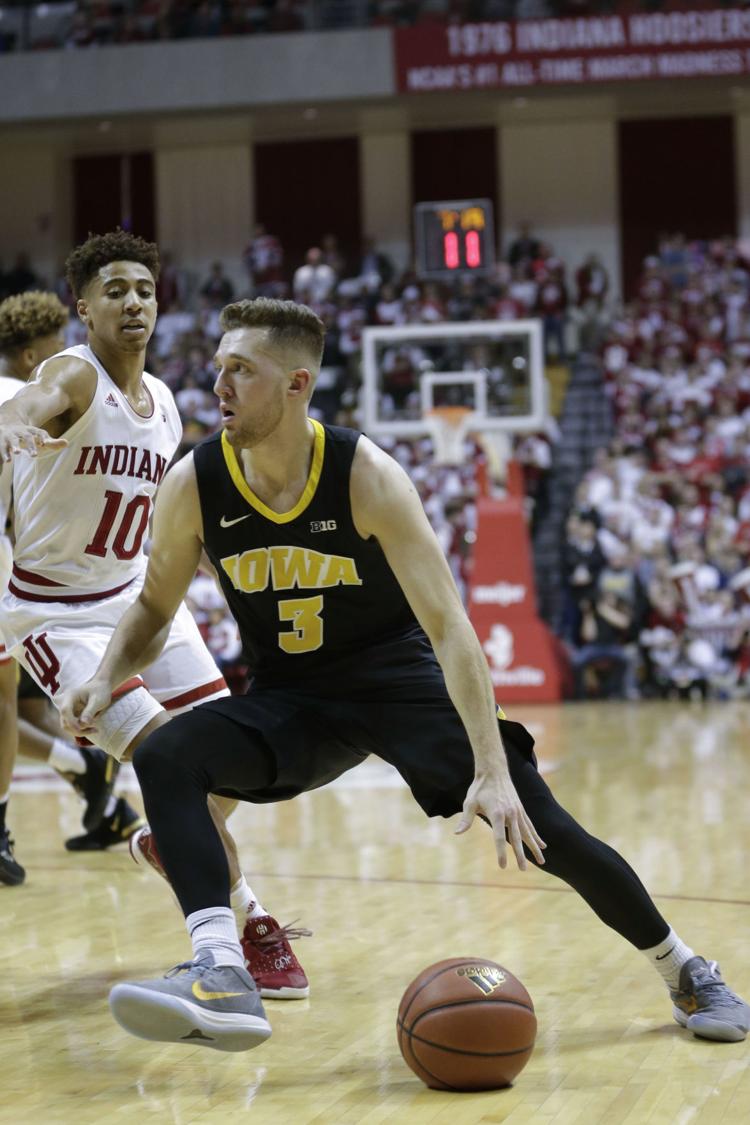 Iowa Indiana Basketball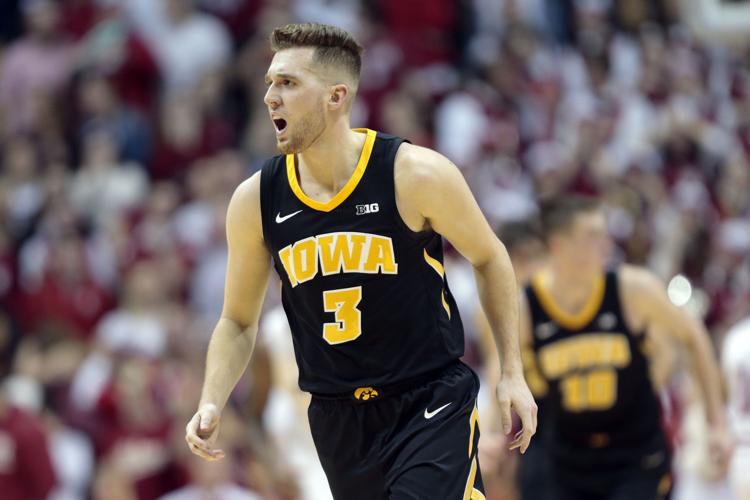 Michigan Iowa Basketball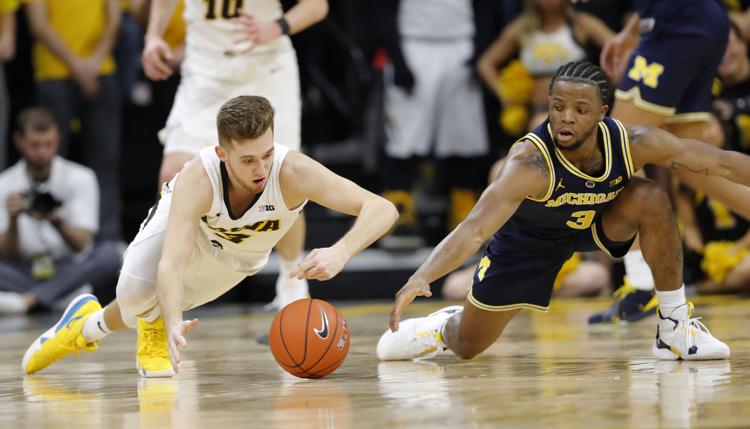 Michigan Iowa Basketball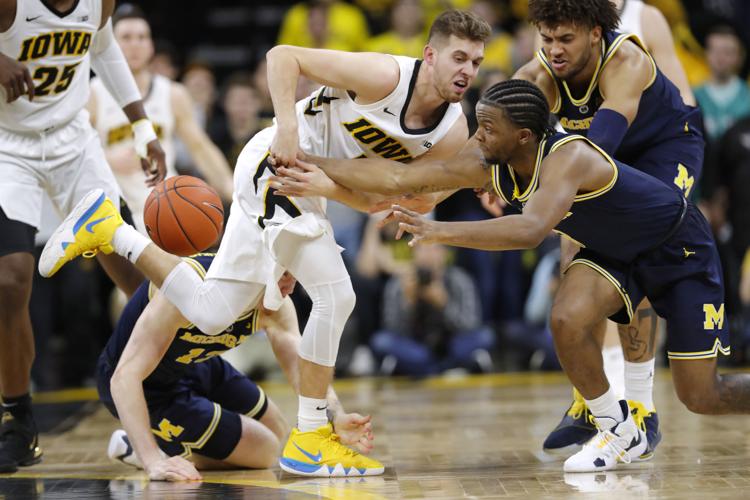 Michigan Iowa Basketball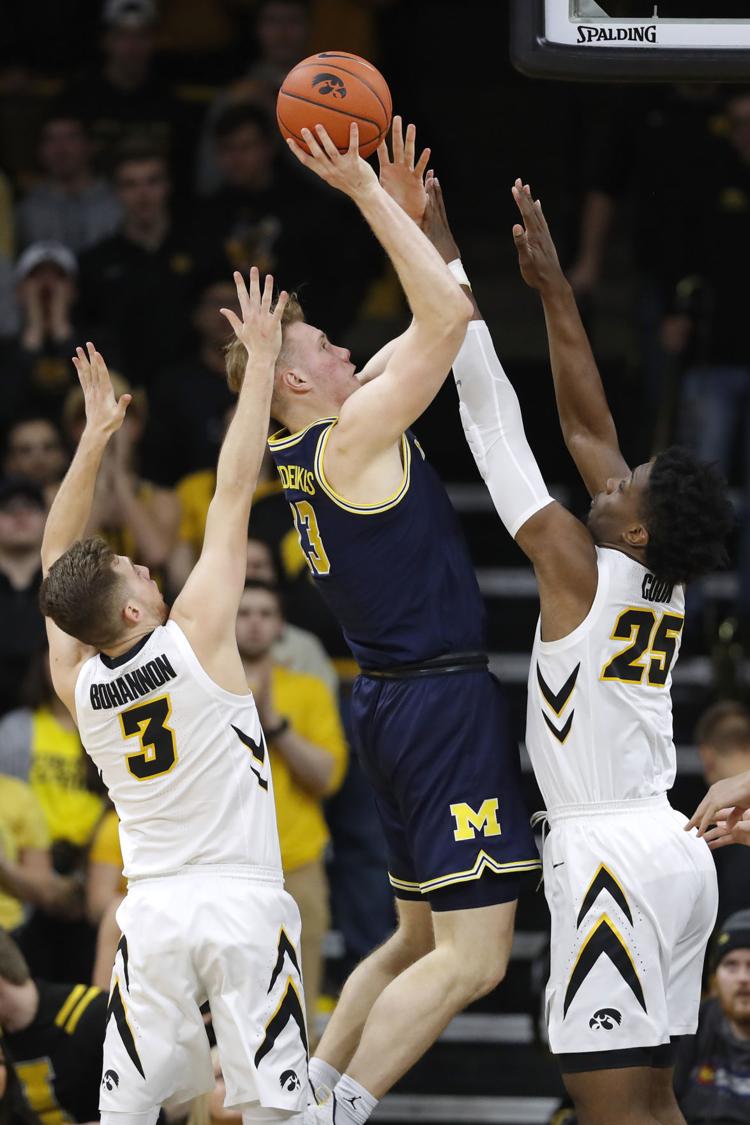 Michigan St Iowa Basketball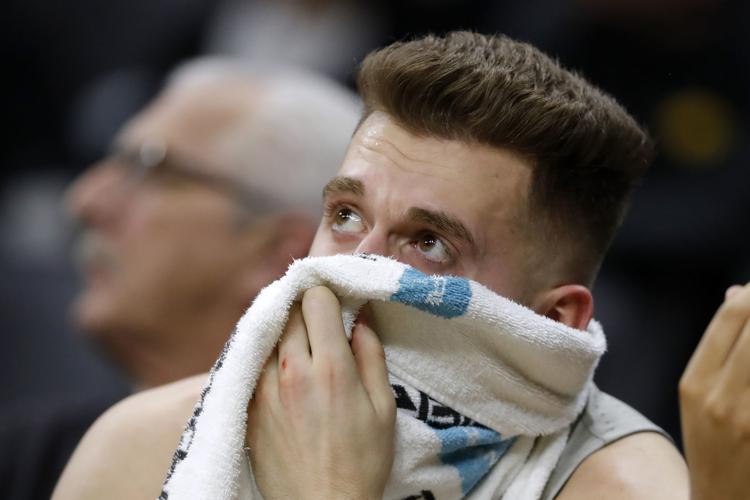 Michigan St Iowa Basketball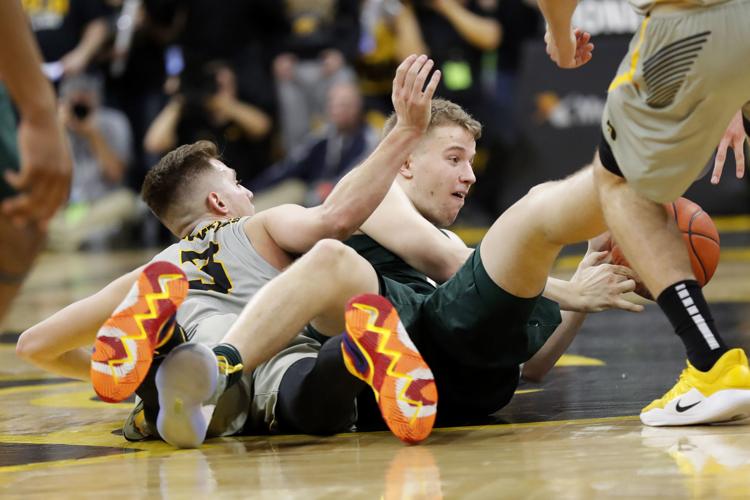 Michigan St Iowa Basketball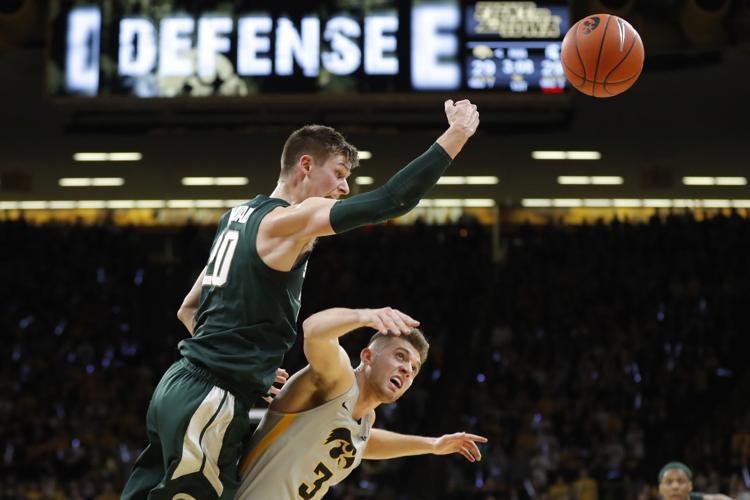 Michigan St Iowa Basketball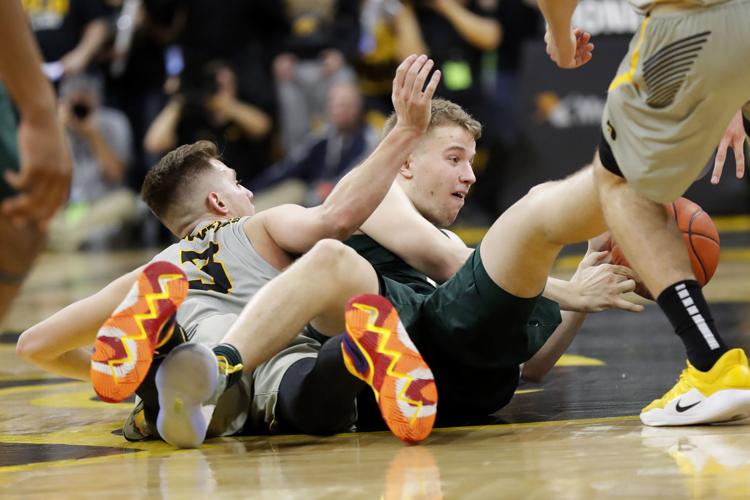 Michigan St Iowa Basketball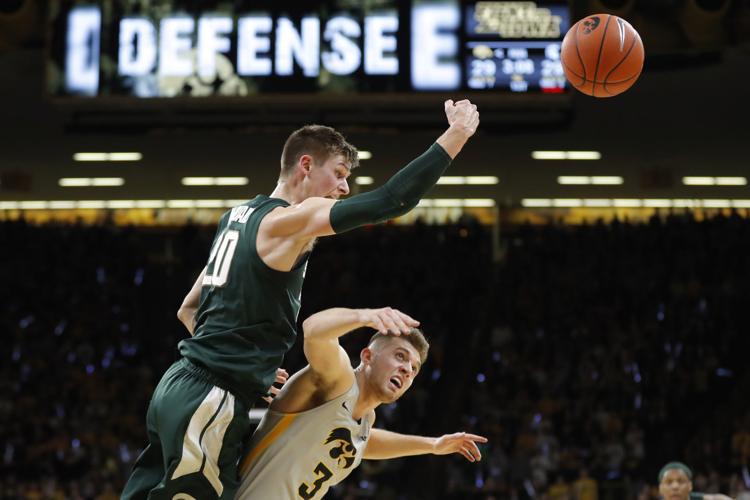 Michigan St Iowa Basketball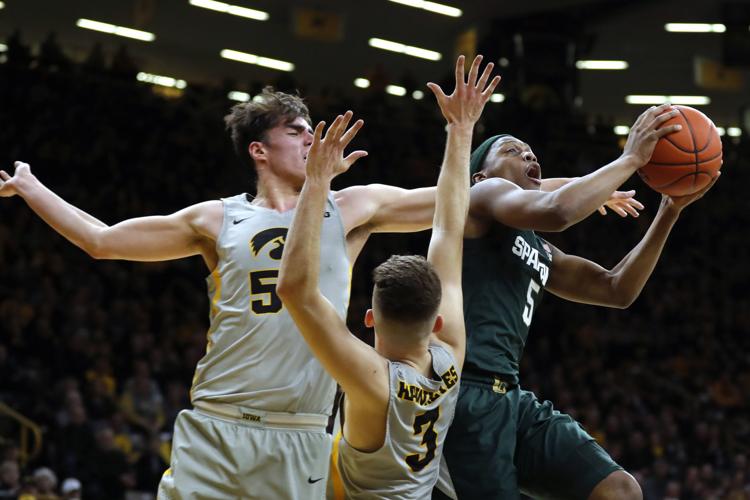 Michigan St Iowa Basketball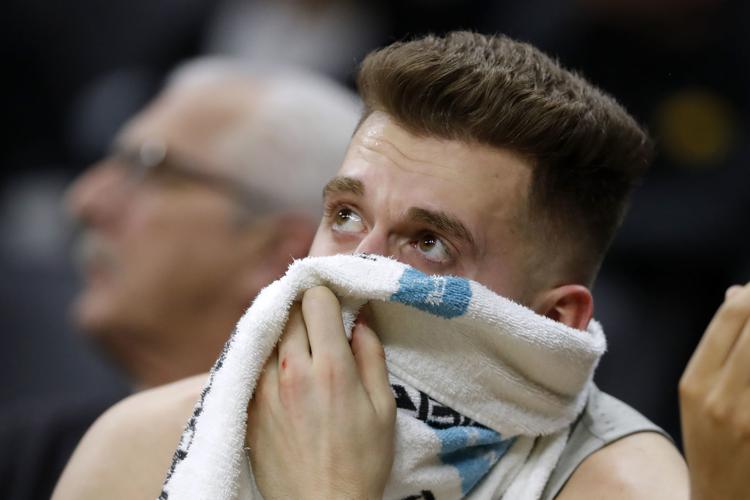 Michigan St Iowa Basketball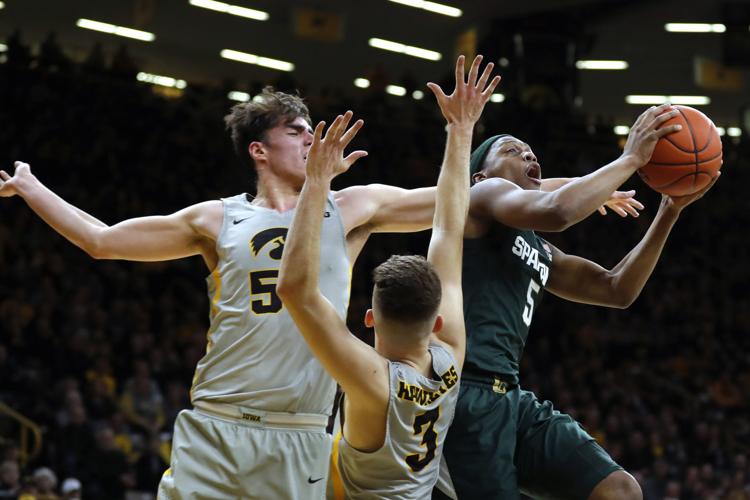 Ohio St Iowa Basketball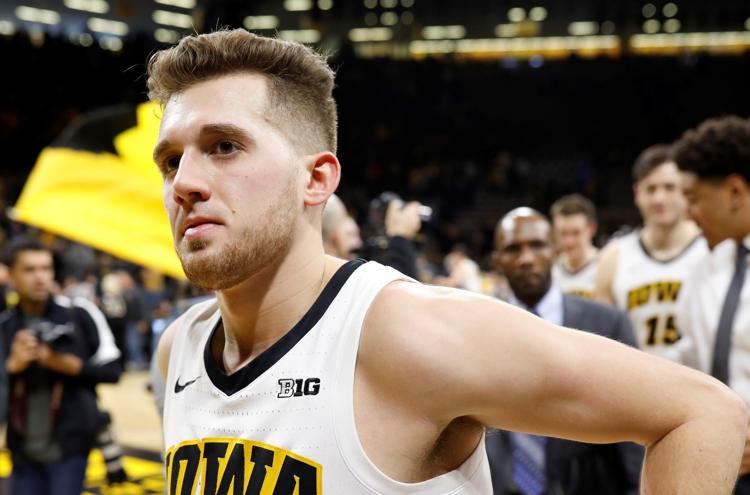 012019-qct-spt-iowa-bkb-009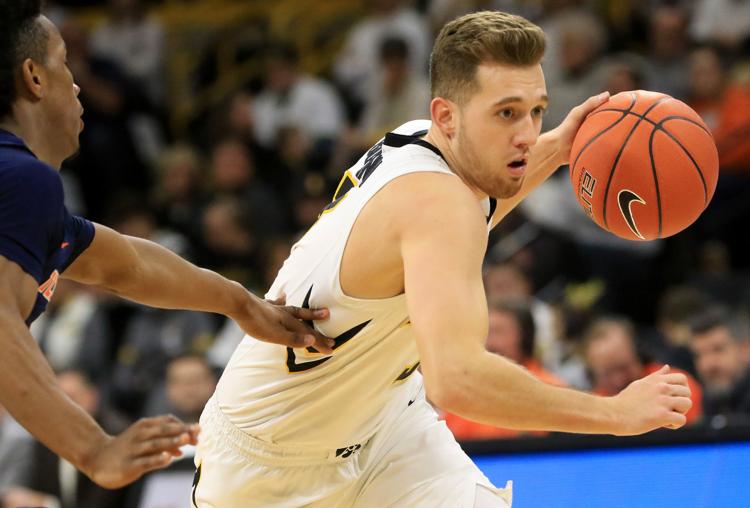 012019-qct-spt-iowa-bkb-011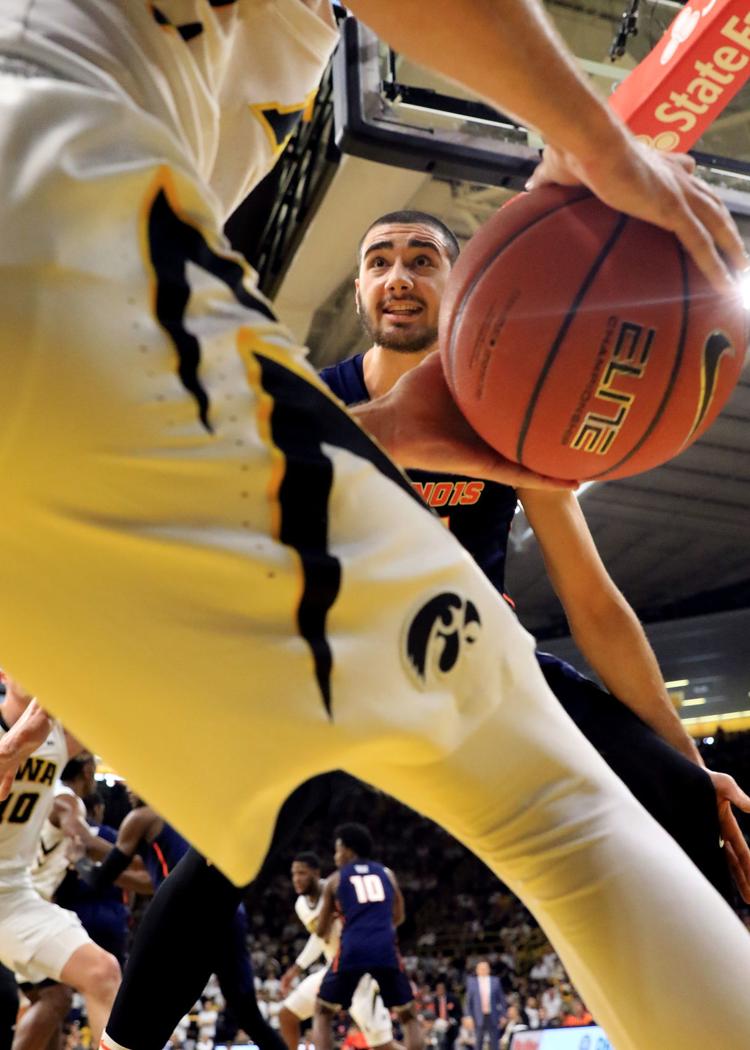 012019-qct-spt-iowa-bkb-010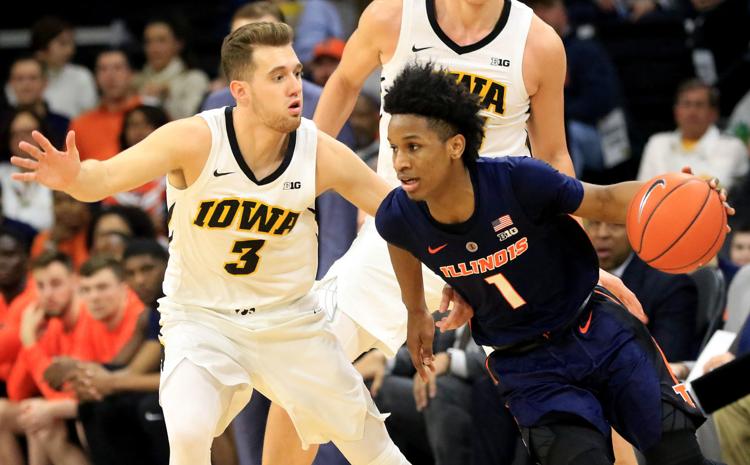 Iowa Penn St Basketball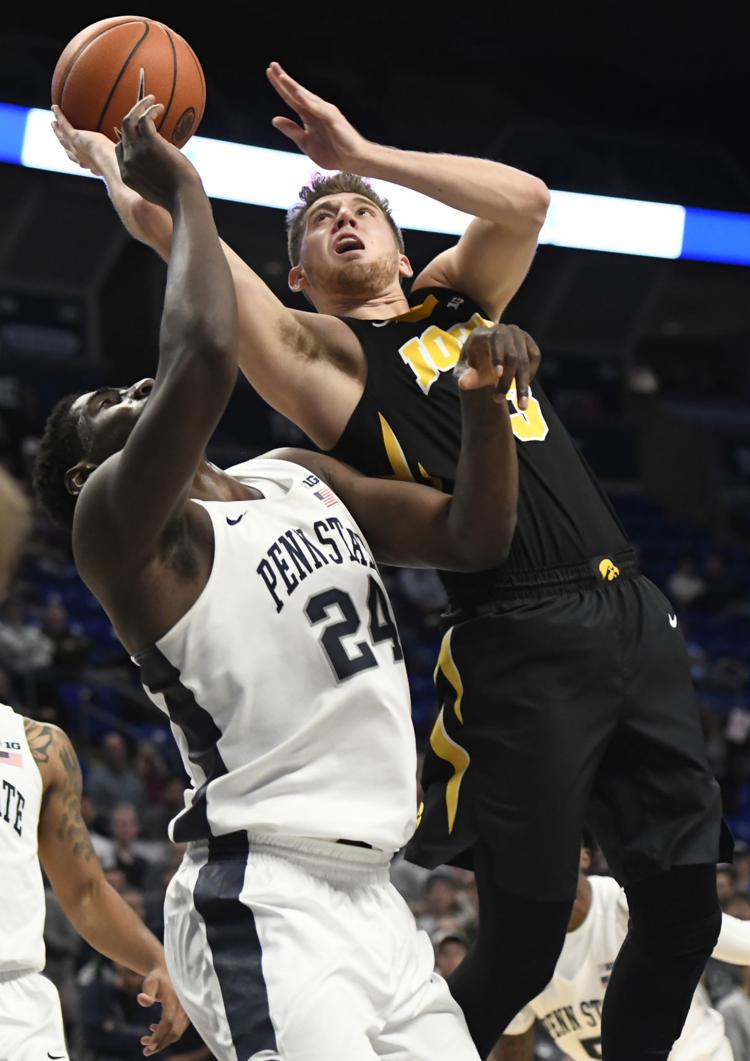 Iowa Penn St Basketball
Ohio St Iowa Basketball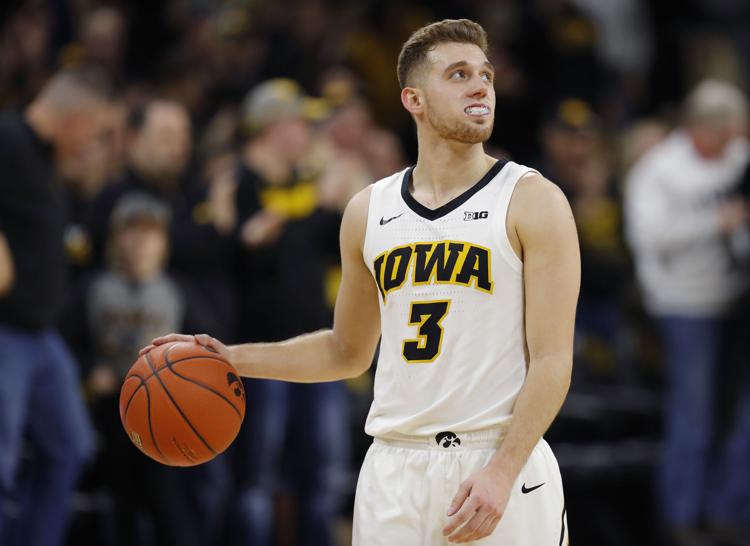 Ohio St Iowa Basketball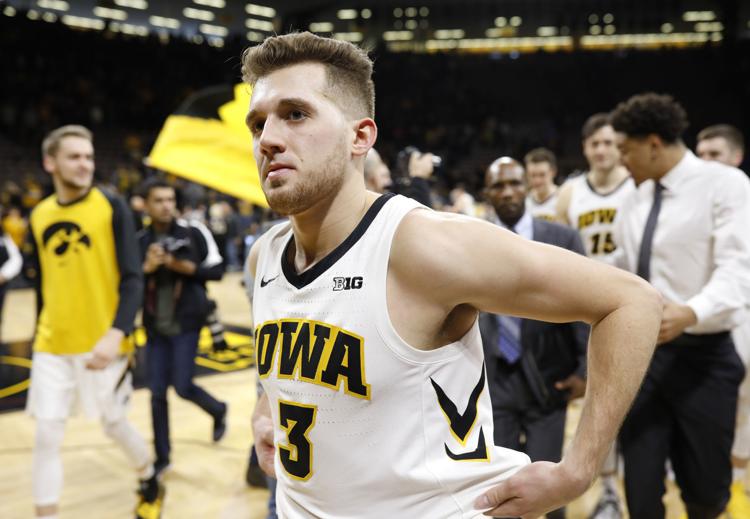 Ohio St Iowa Basketball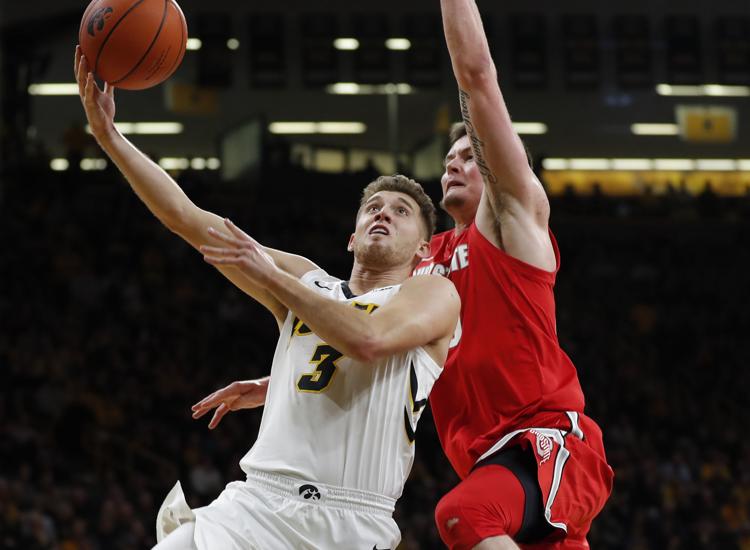 Ohio St Iowa Basketball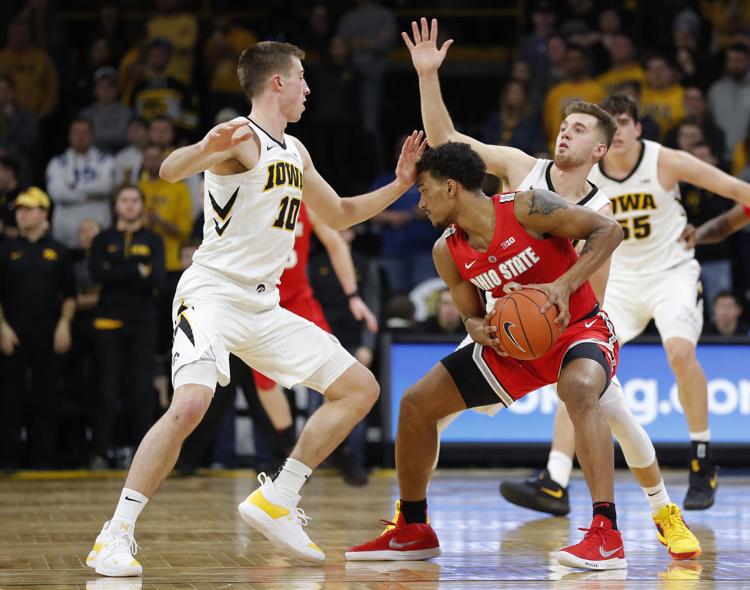 Ohio St Iowa Basketball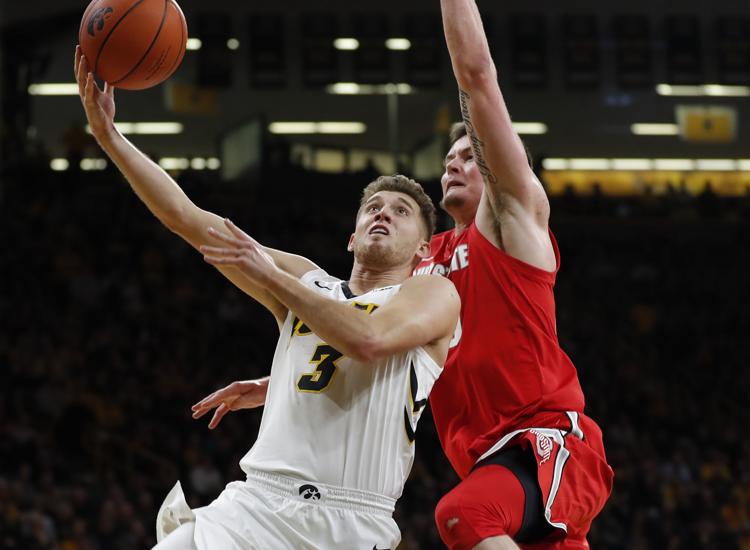 Iowa Northwestern Basketball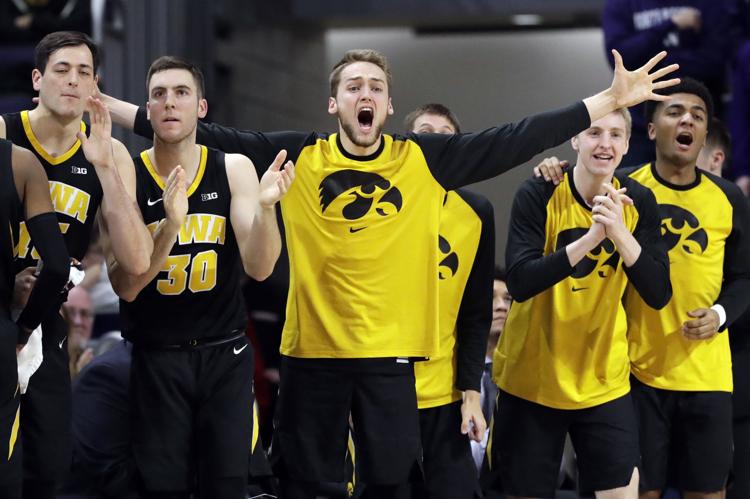 Iowa Northwestern Basketball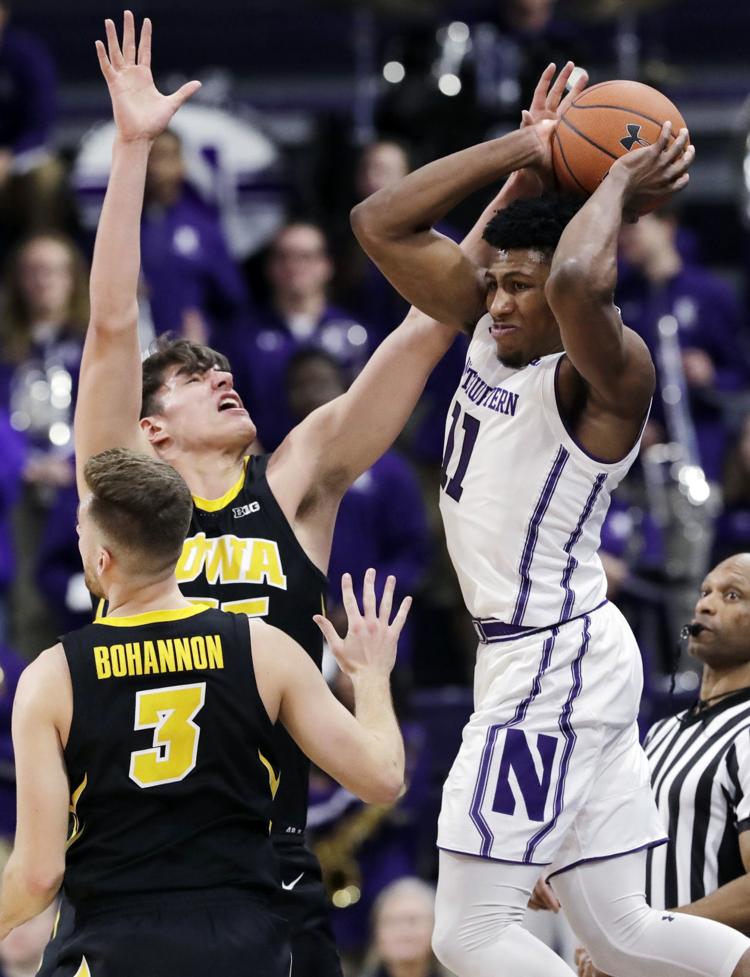 Iowa Northwestern Basketball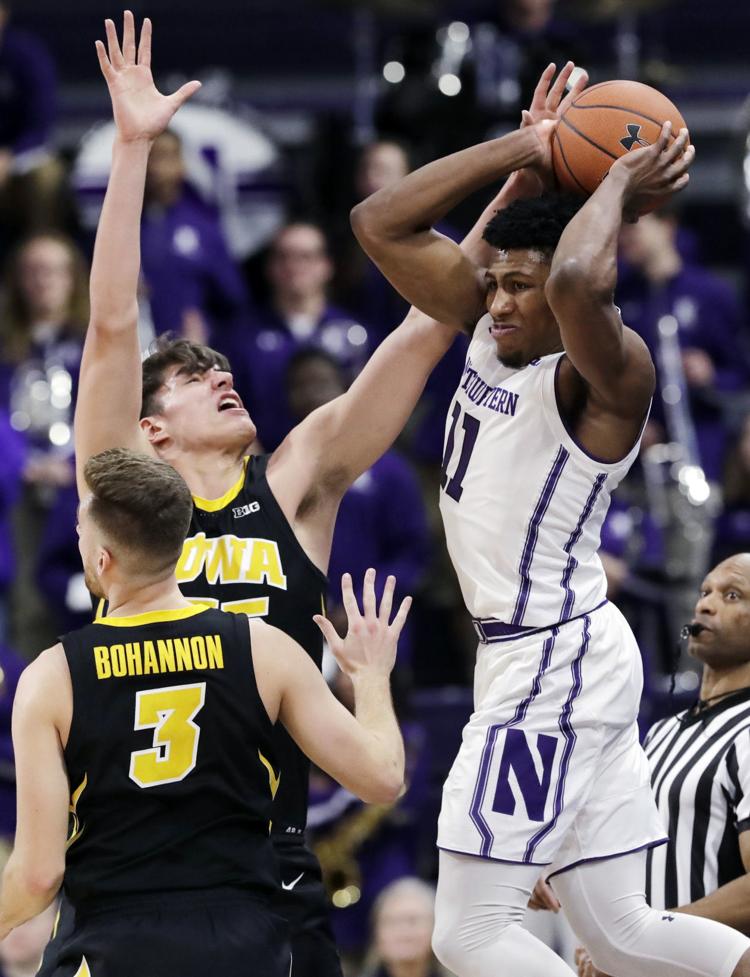 Iowa Northwestern Basketball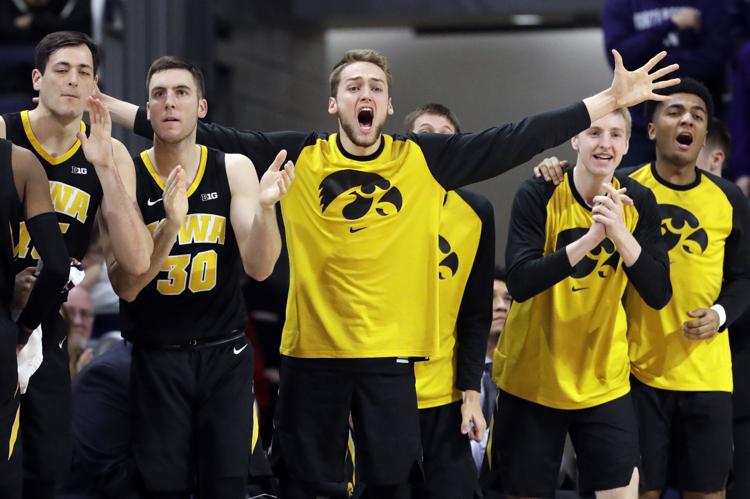 Iowa Northwestern Basketball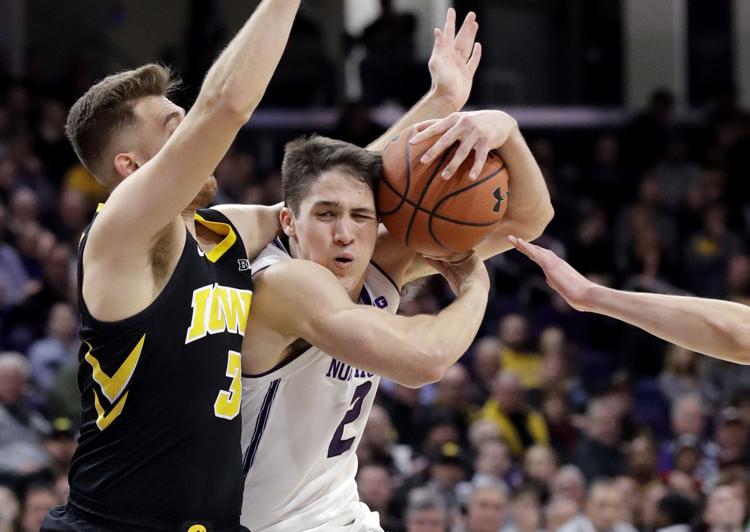 Nebraska Iowa Basketball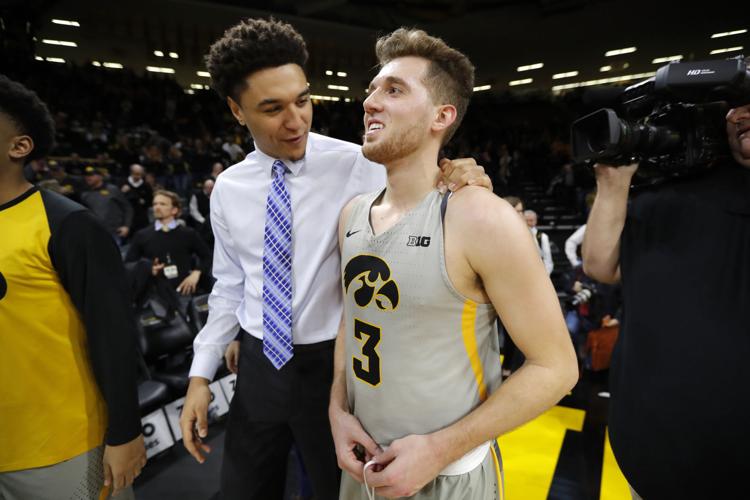 Nebraska Iowa Basketball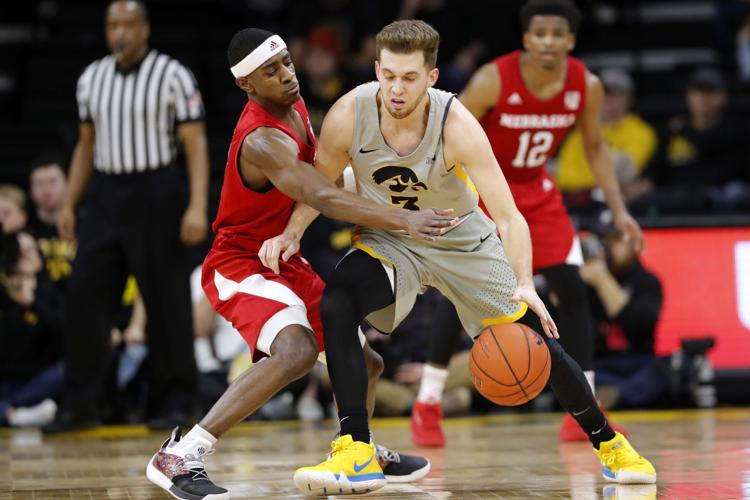 Bryant Iowa Basketball
Pittsburgh Iowa Basketball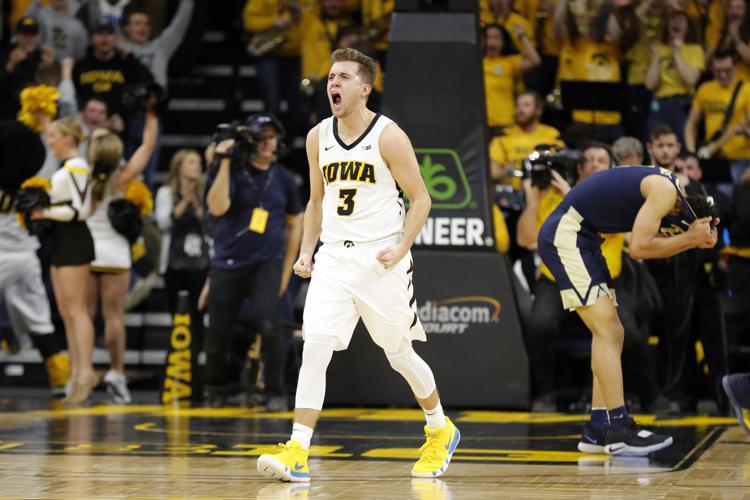 Pittsburgh Iowa Basketball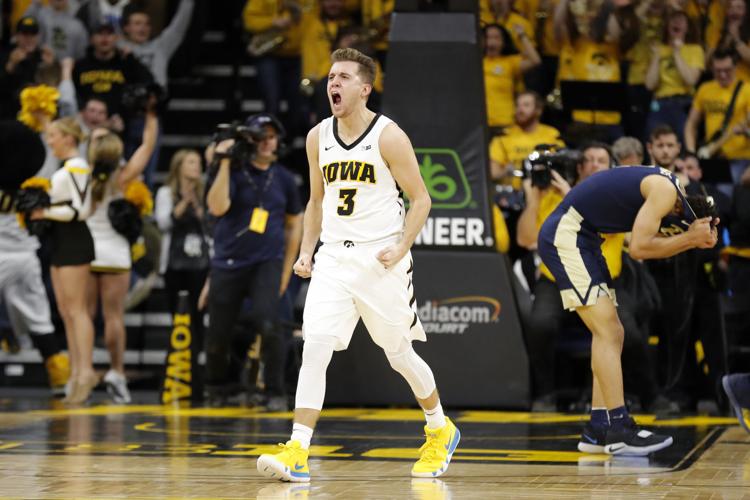 N Iowa Iowa Basketball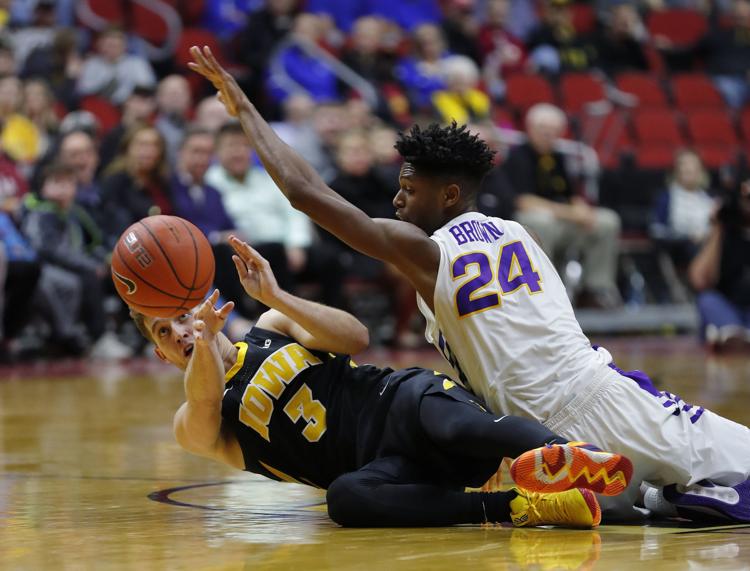 APTOPIX Alabama St Iowa Basketball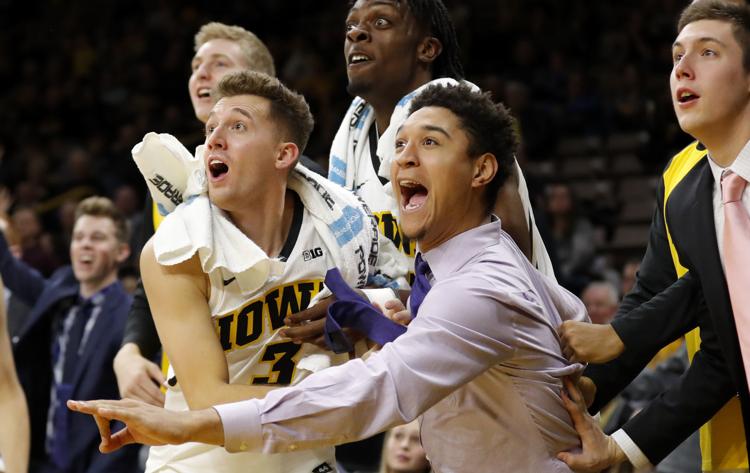 111118-Iowa-bb-006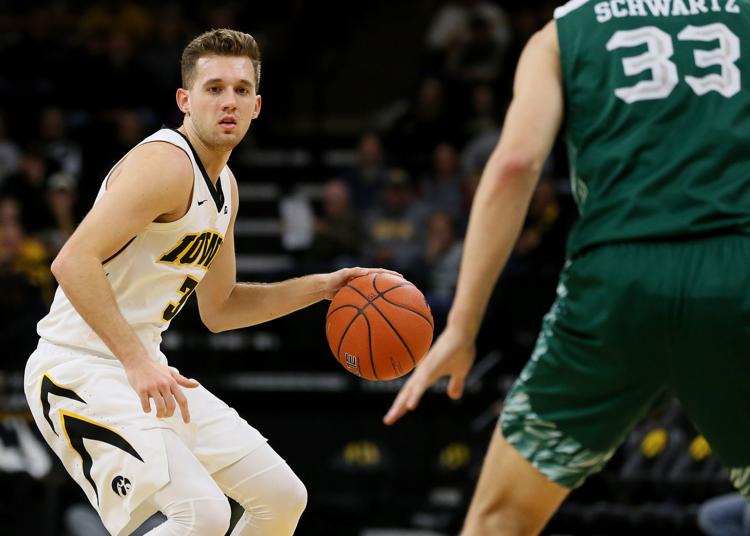 100818-Iowa-BB-Media-Day-024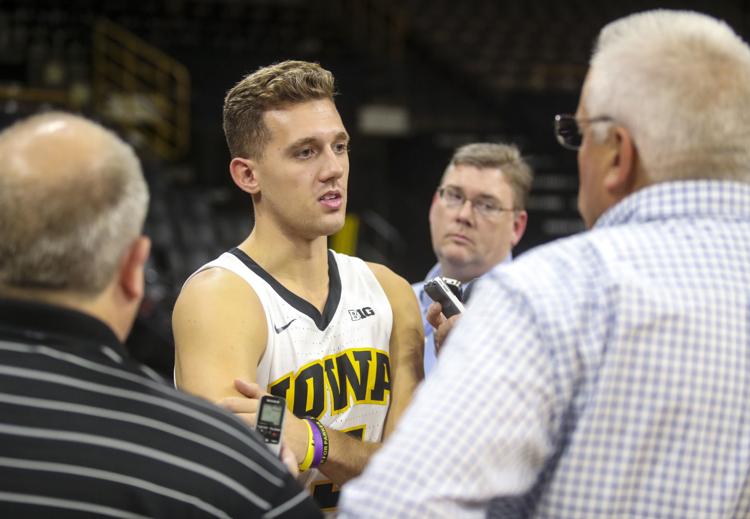 Bohannon poster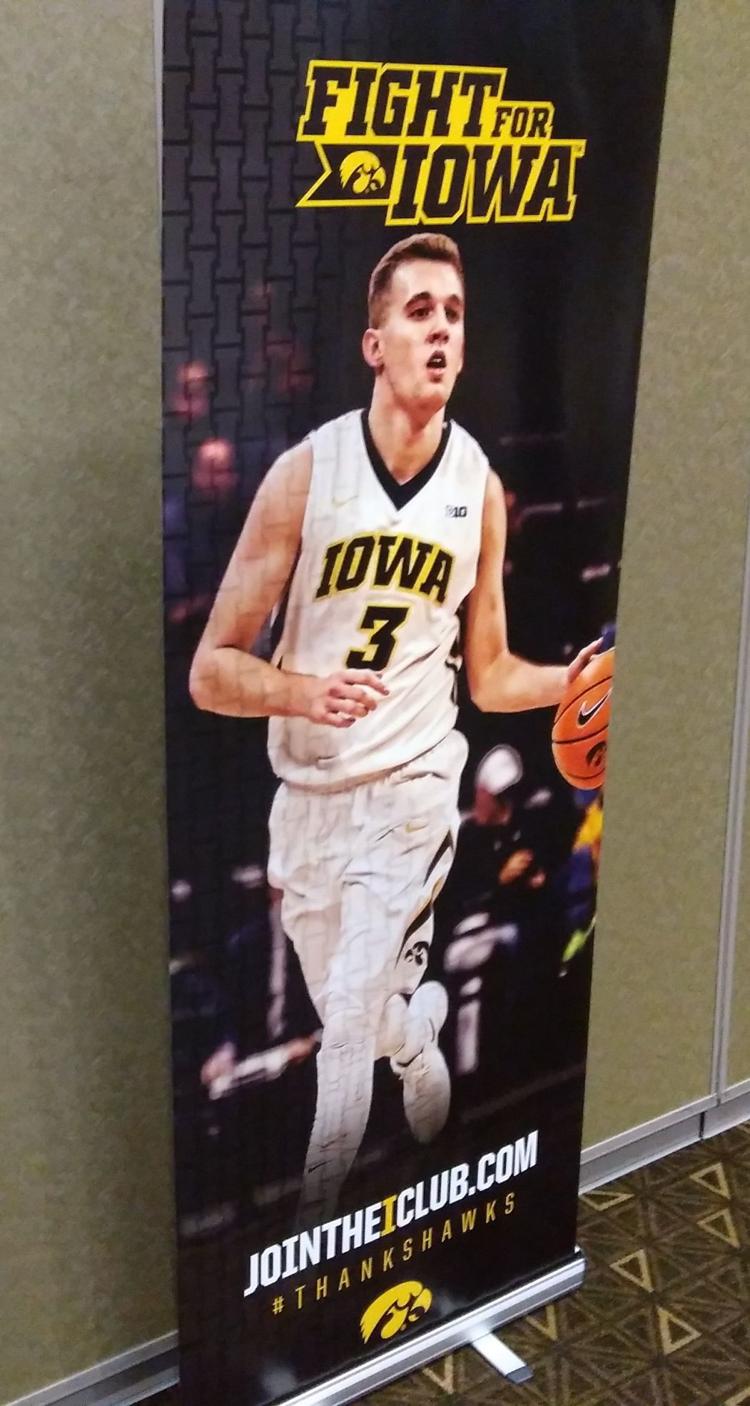 Iowa Ohio St Basketball
Iowa Minnesota Basketball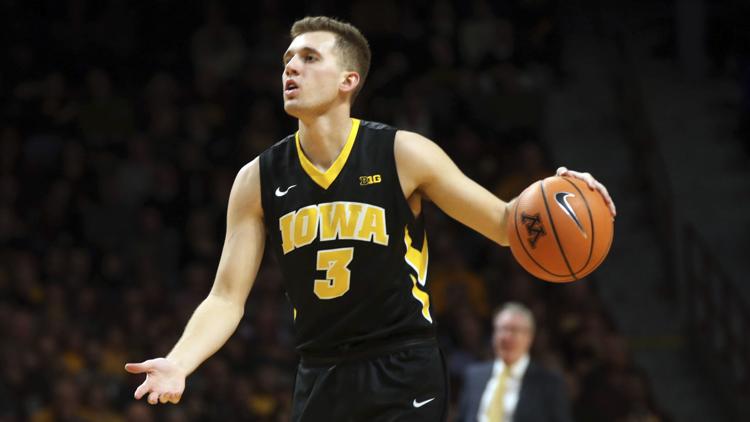 Michigan St Iowa Basketball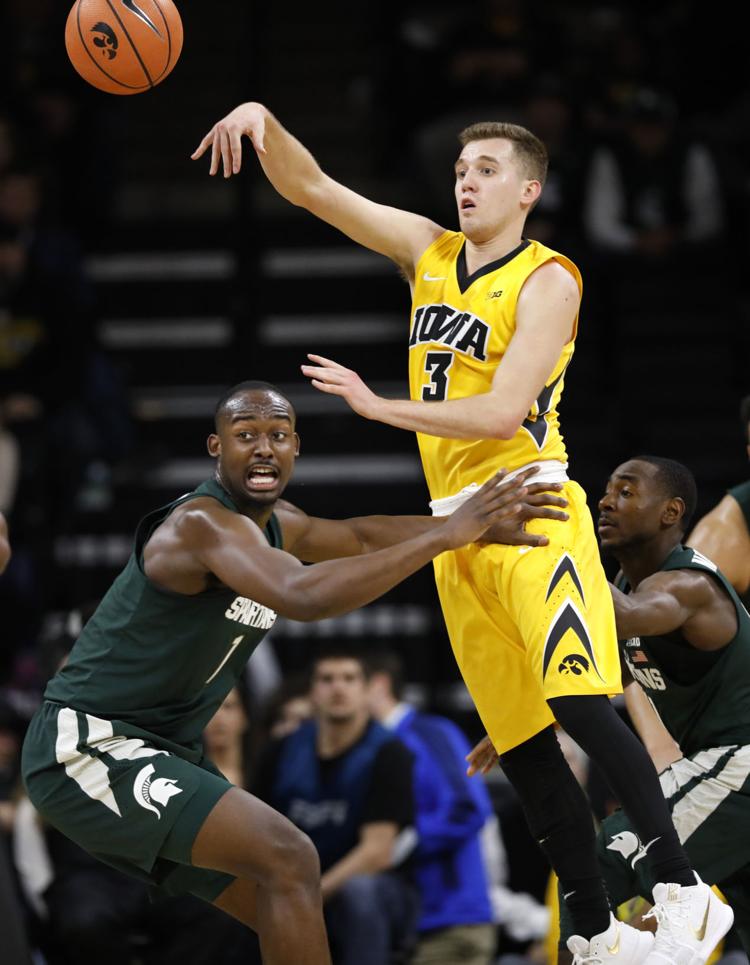 Iowa Ohio St Basketball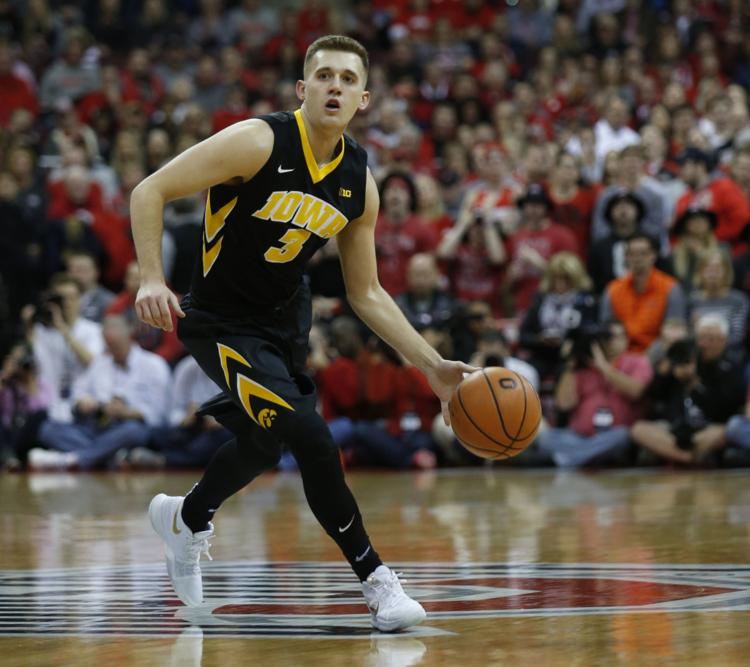 Minnesota Iowa Basketball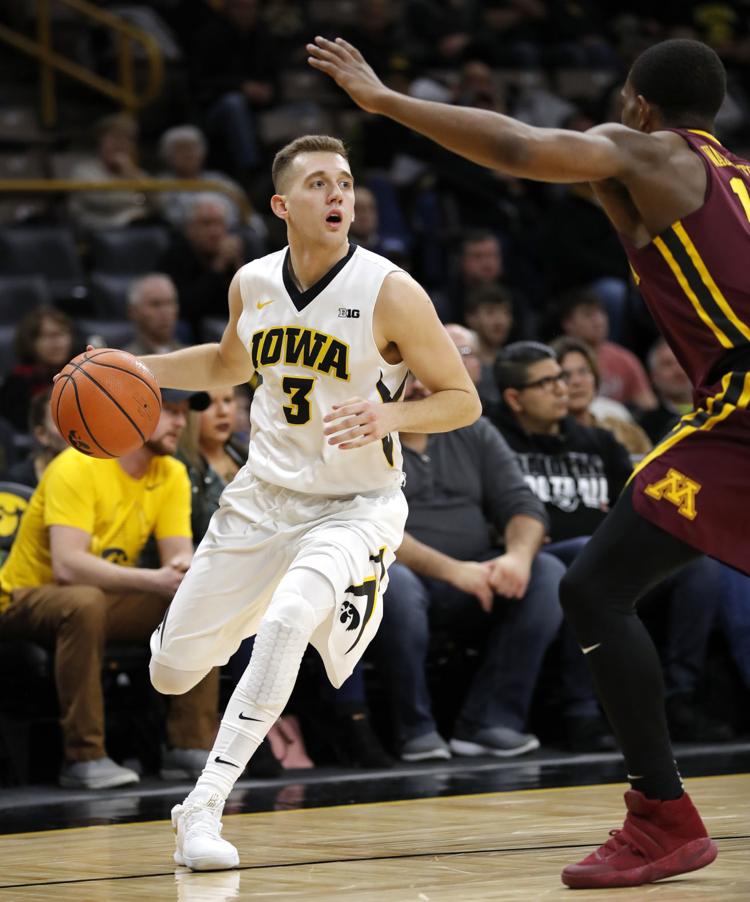 B10 Iowa Michigan Basketball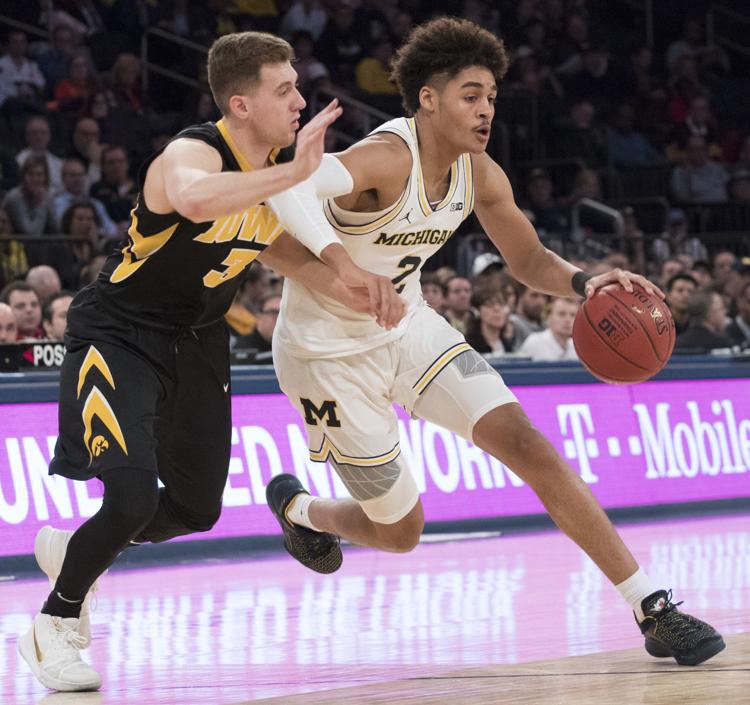 Jordan Bohannon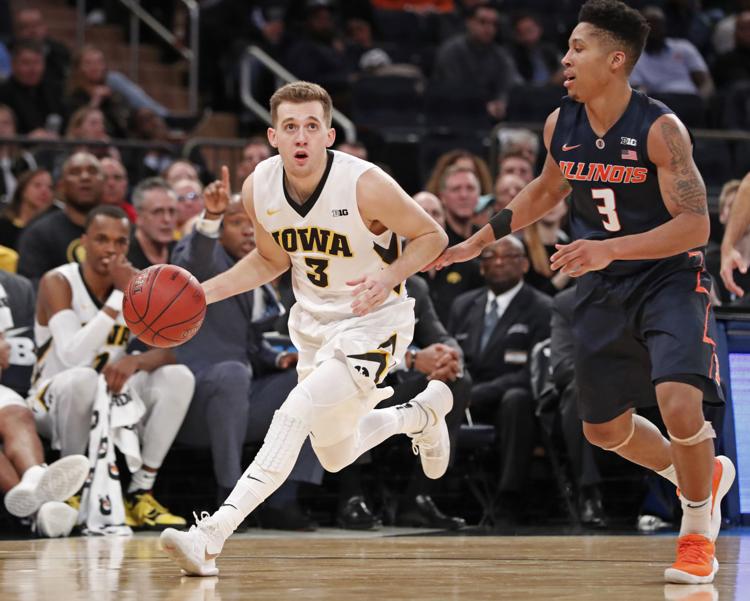 Northwestern Iowa Basketball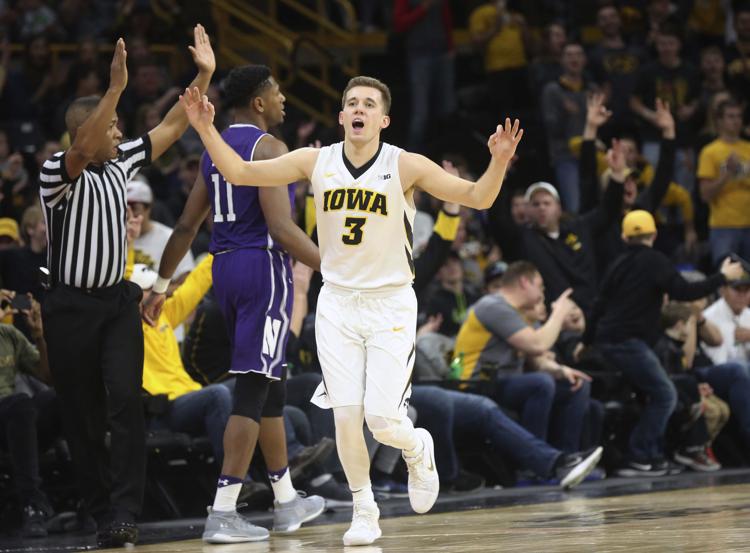 Iowa Minnesota Basketball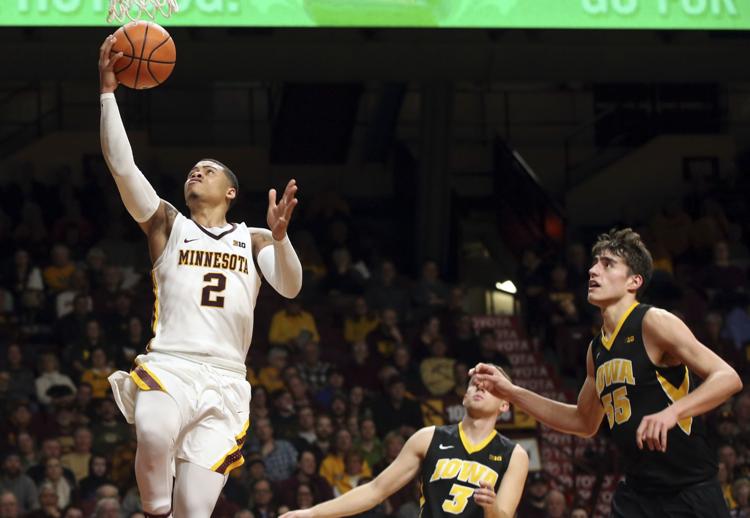 Minnesota Iowa Basketball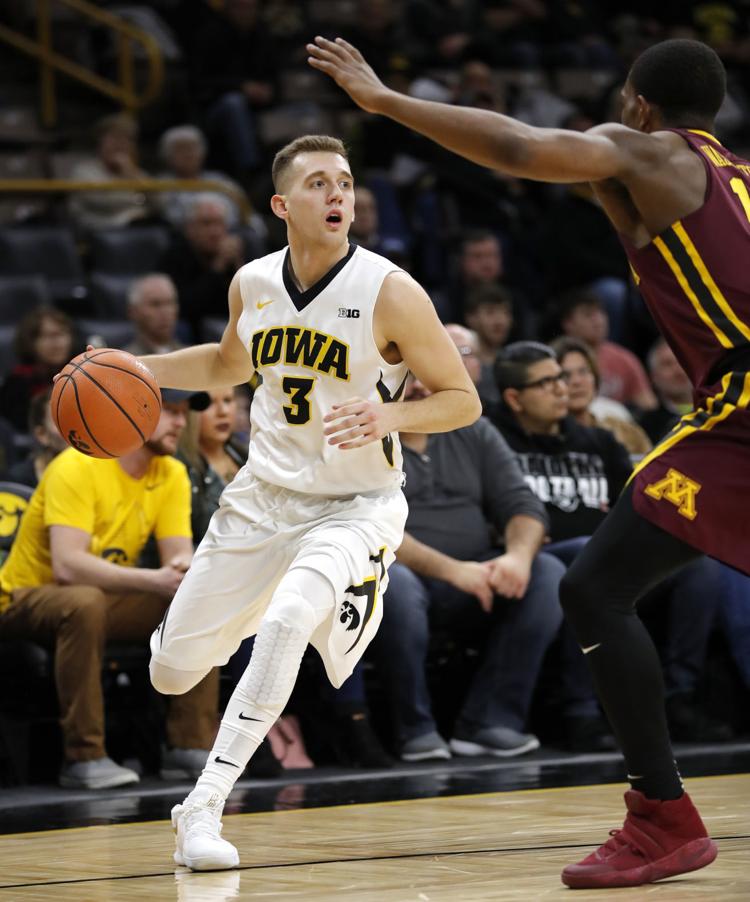 Michigan St Iowa Basketball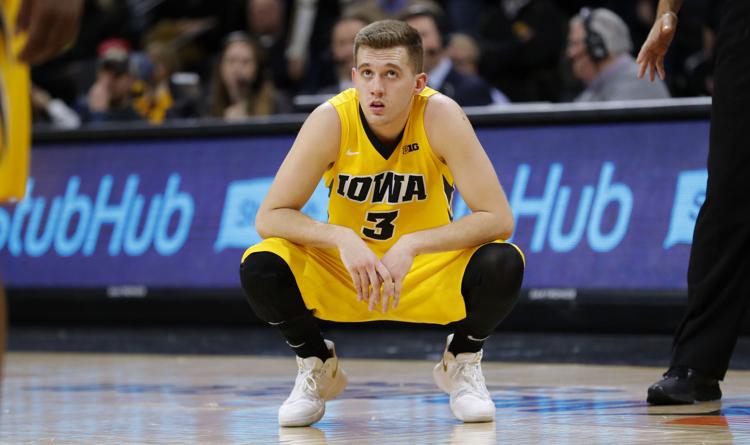 Iowa Ohio St Basketball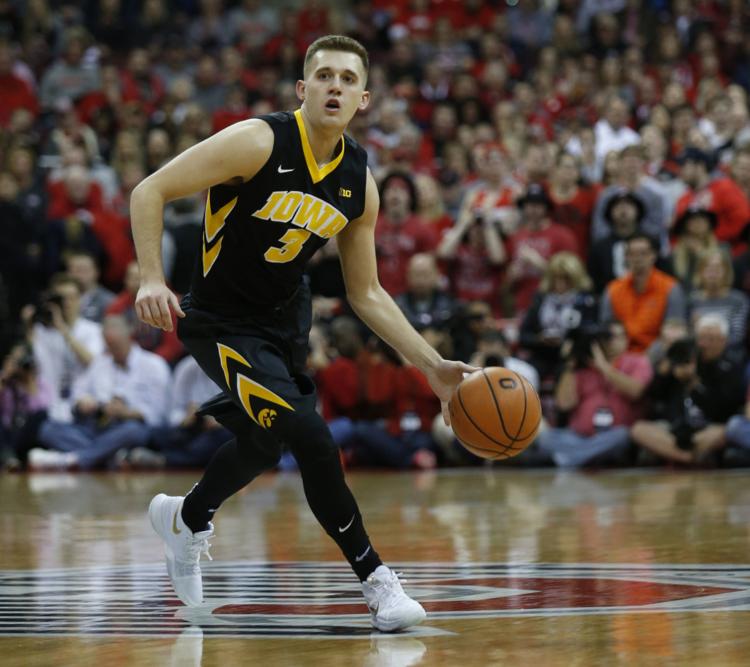 Indiana Iowa Basketball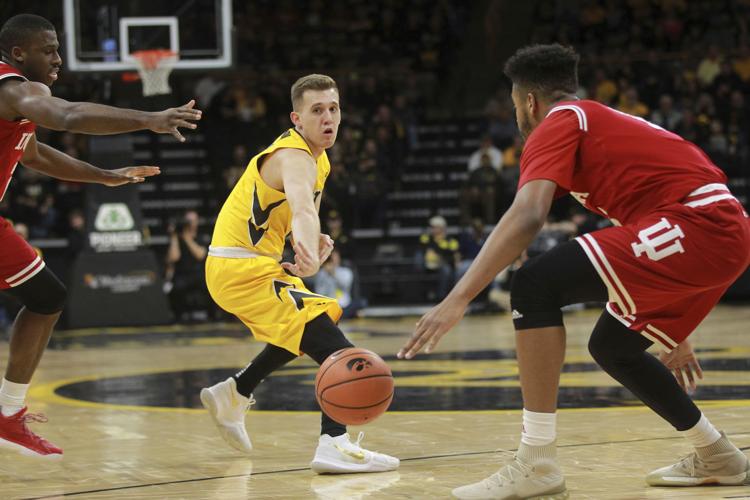 APTOPIX Michigan St Iowa Basketball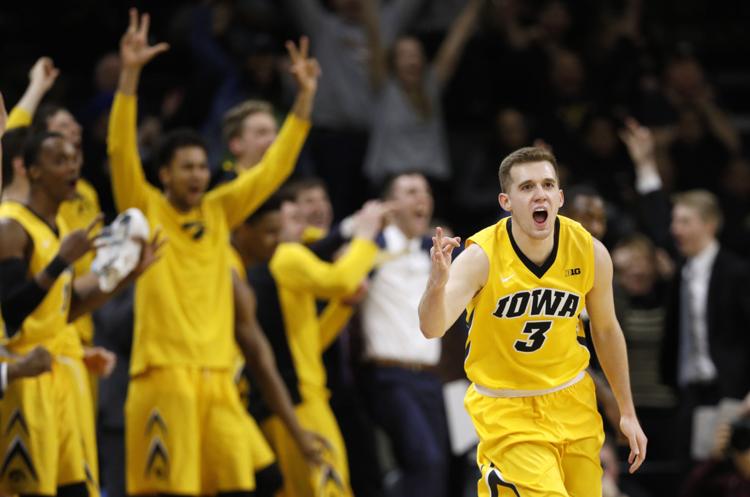 Iowa Nebraska Basketball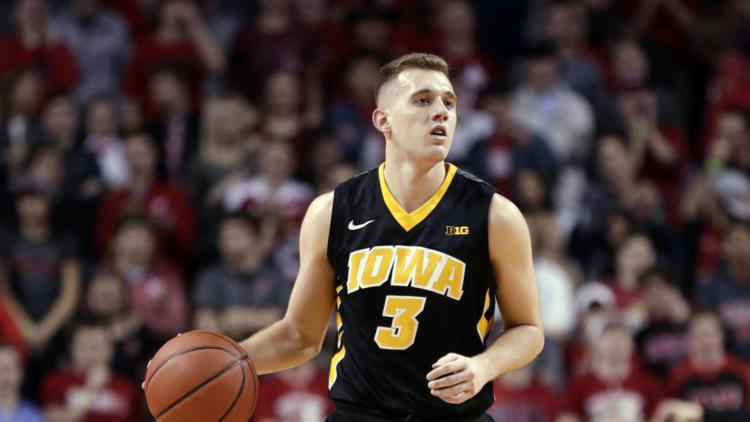 Iowa Nebraska Basketball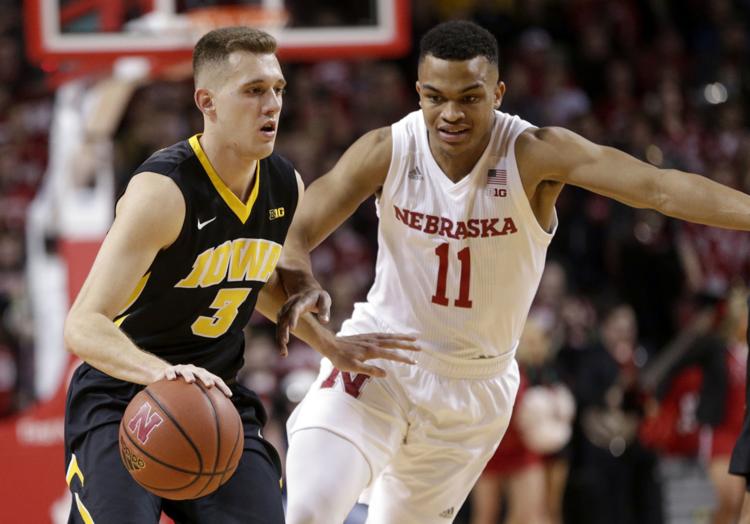 Iowa Nebraska Basketball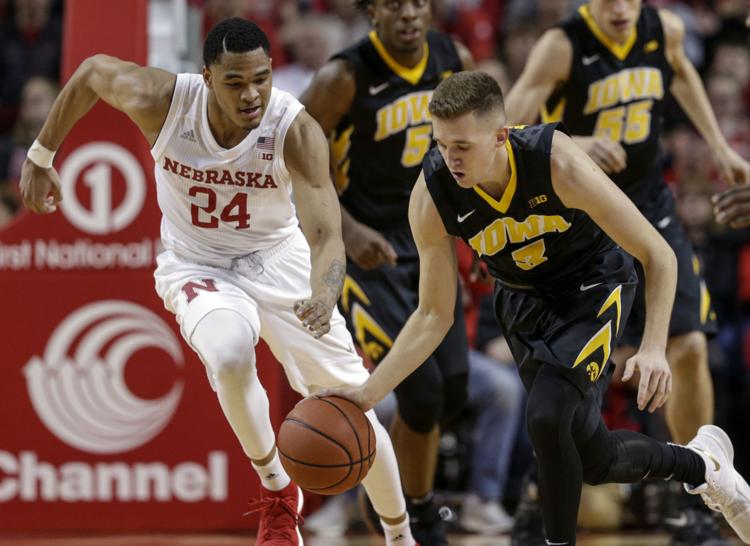 Wisconsin Iowa Basketball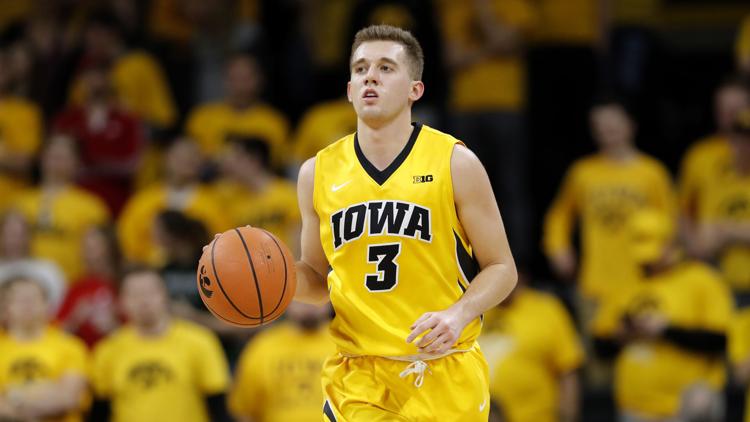 Purdue Iowa Basketball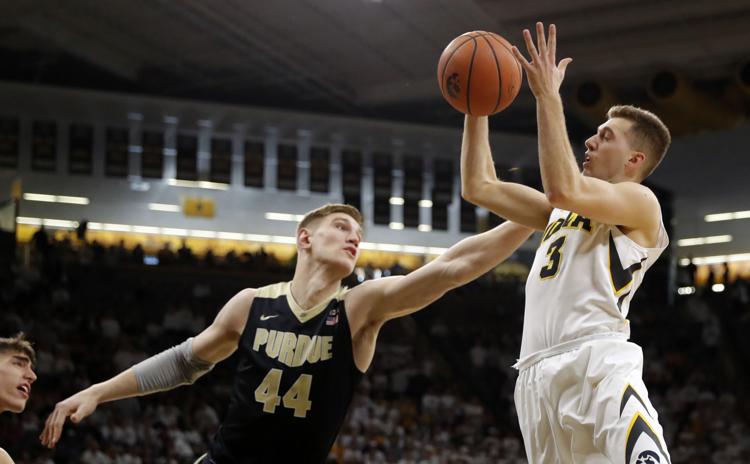 Purdue Iowa Basketball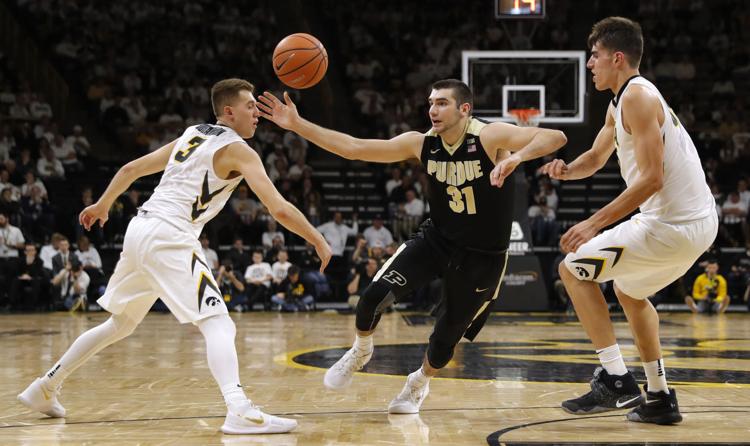 Purdue Iowa Basketball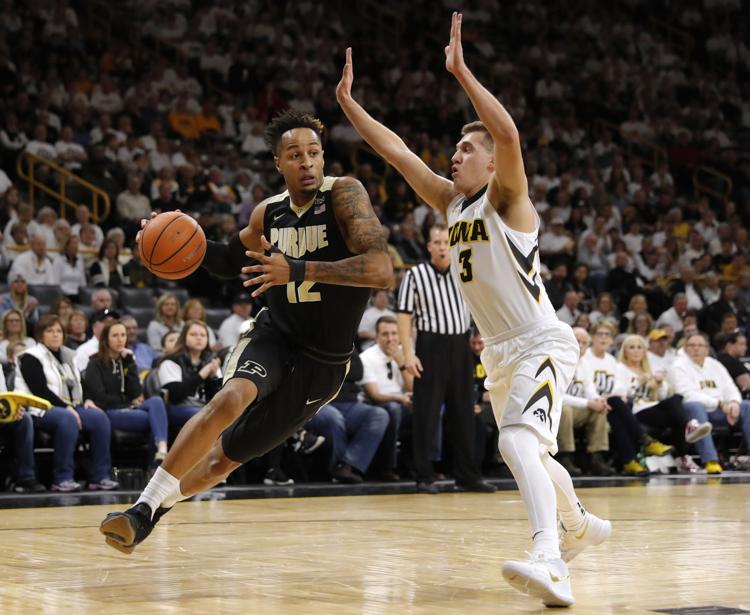 Iowa Illinois Basketball
Iowa Illinois Basketball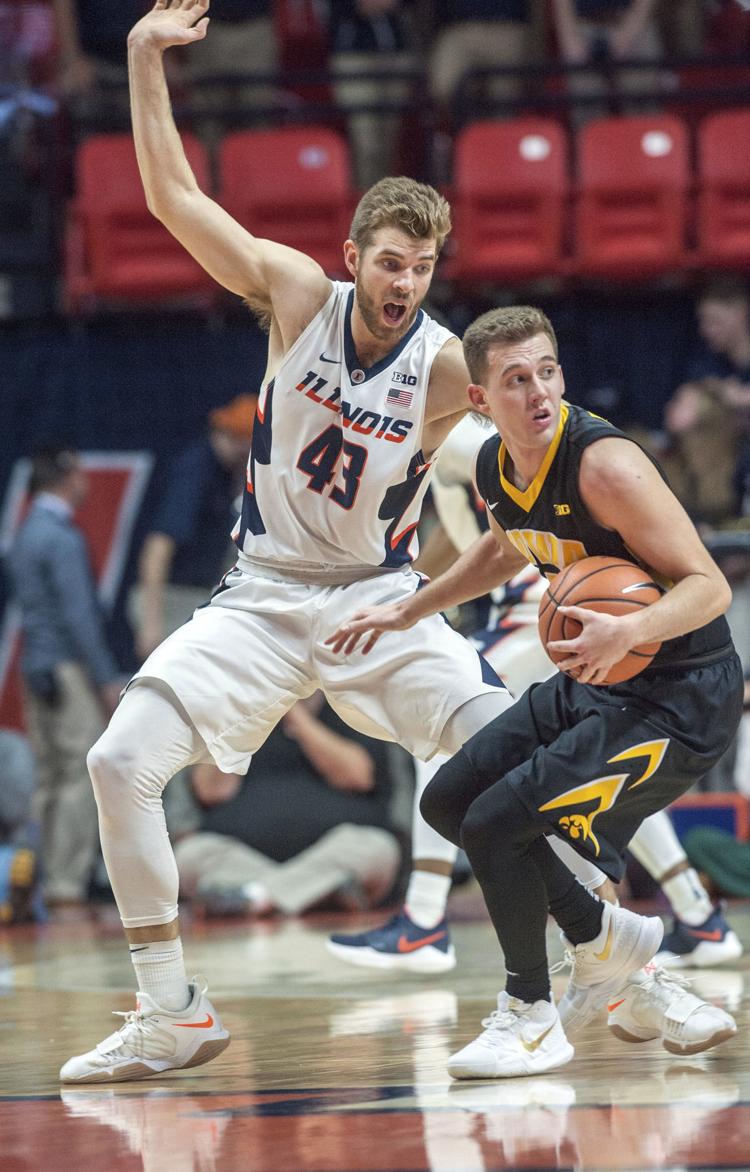 Iowa Maryland Basketball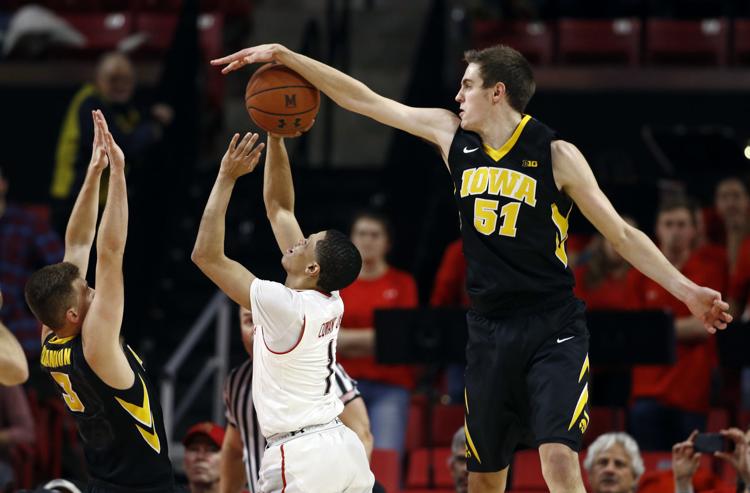 Michigan Iowa Basketball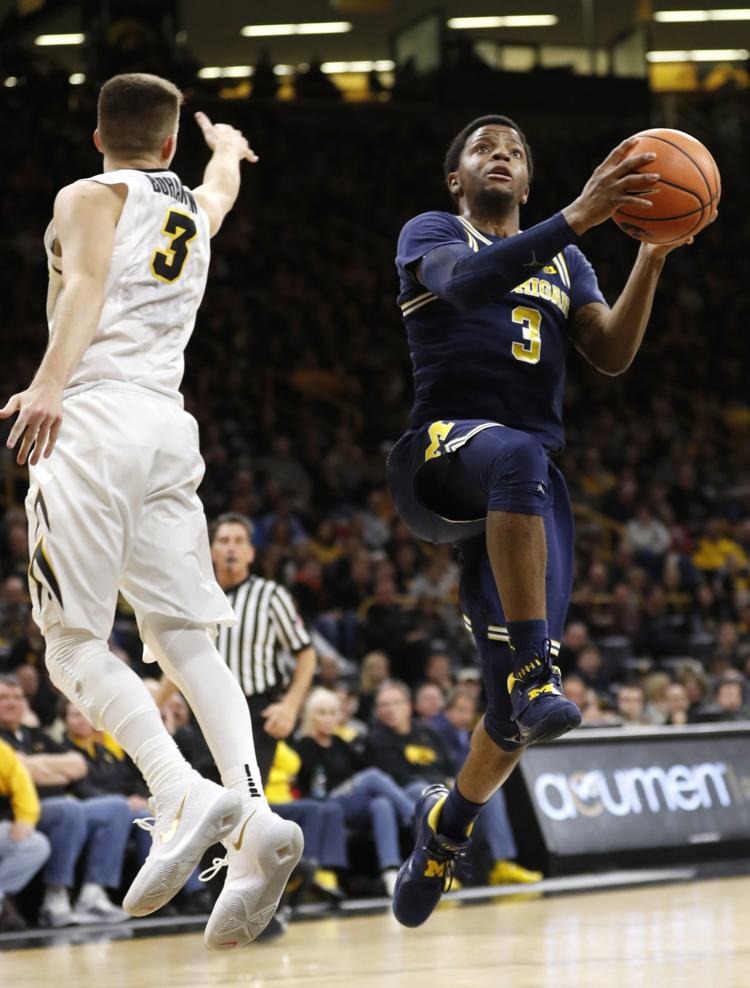 010218-IOWA-BASKETBALL-026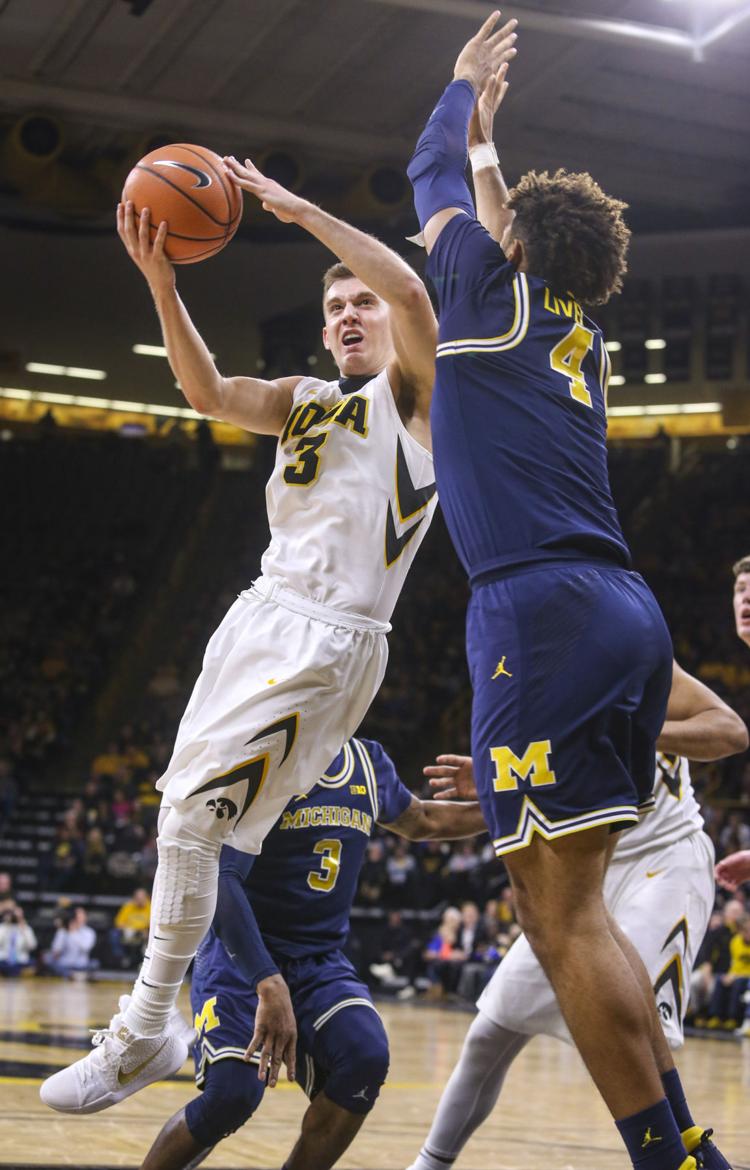 010218-IOWA-BASKETBALL-037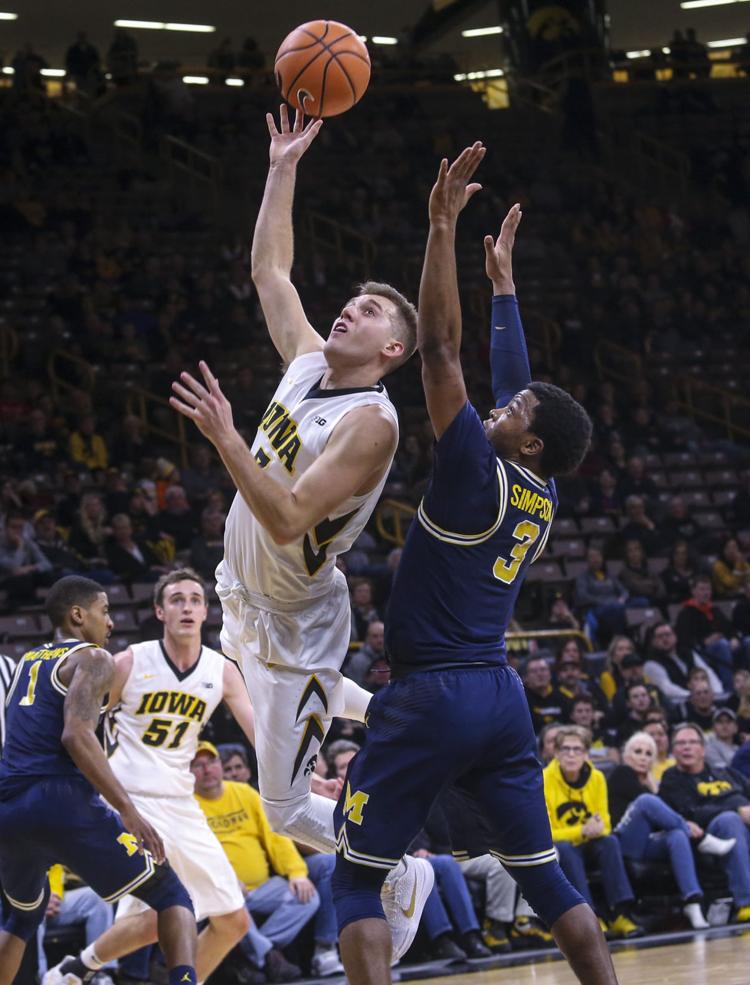 Drake Iowa Basketball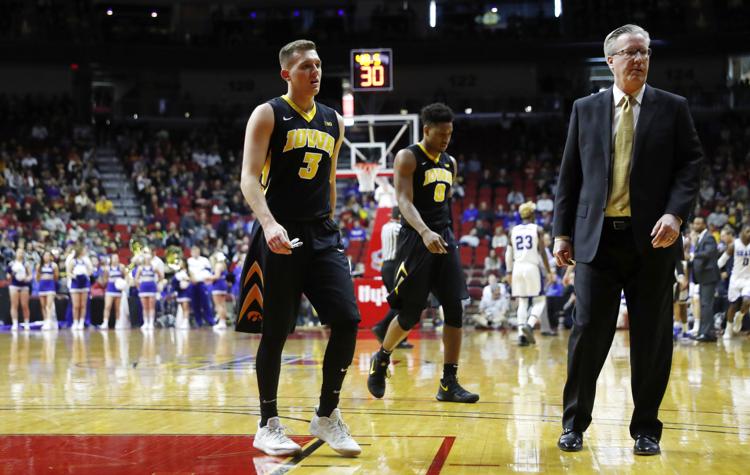 Drake Iowa Basketball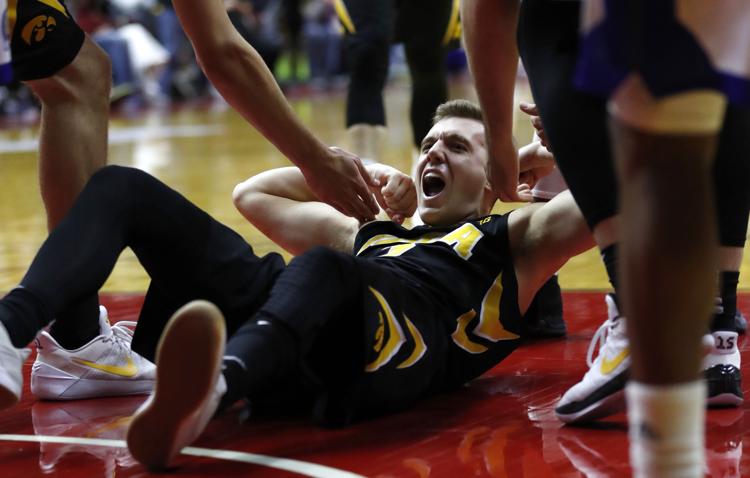 Southern U Iowa Basketball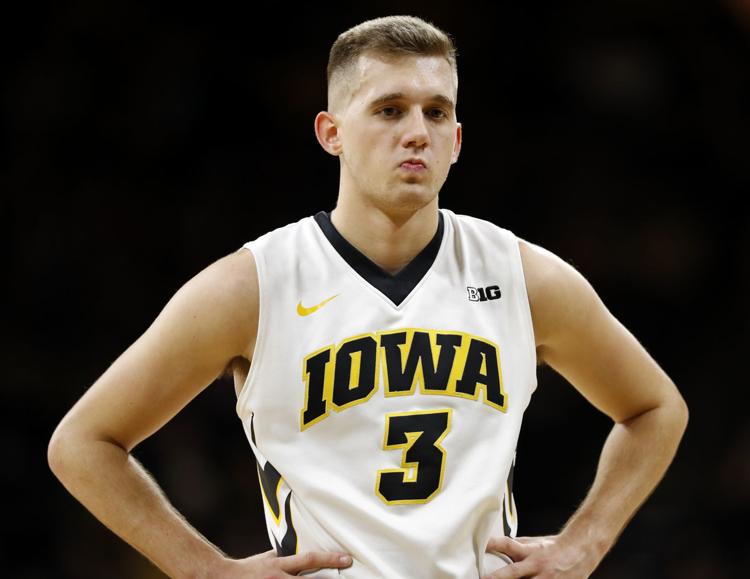 Southern U Iowa Basketball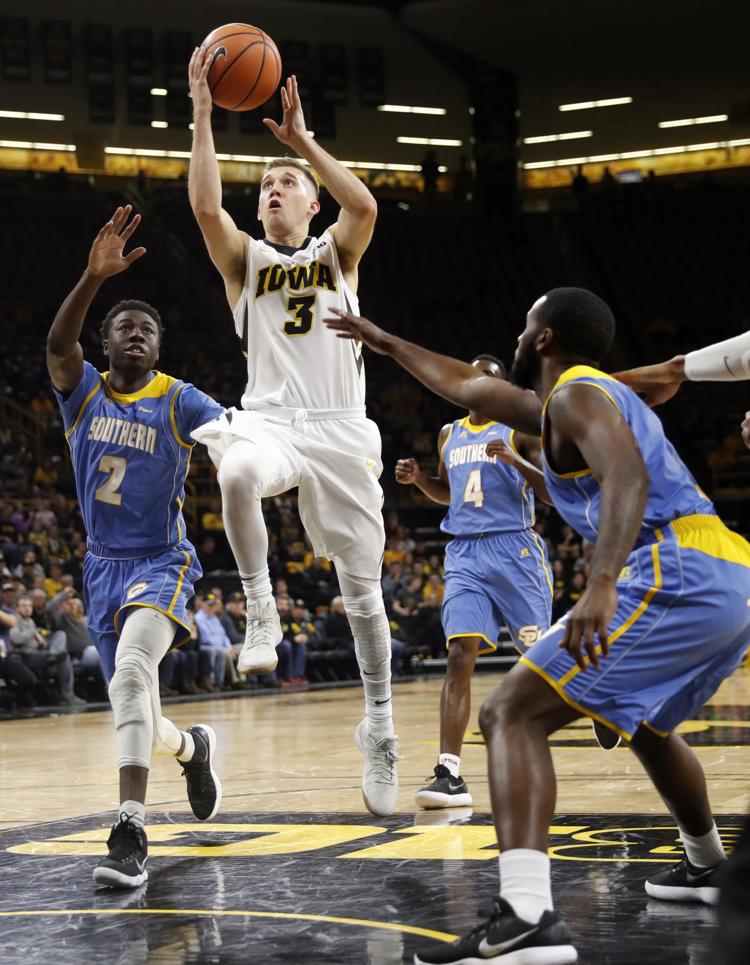 Iowa Iowa St Basketball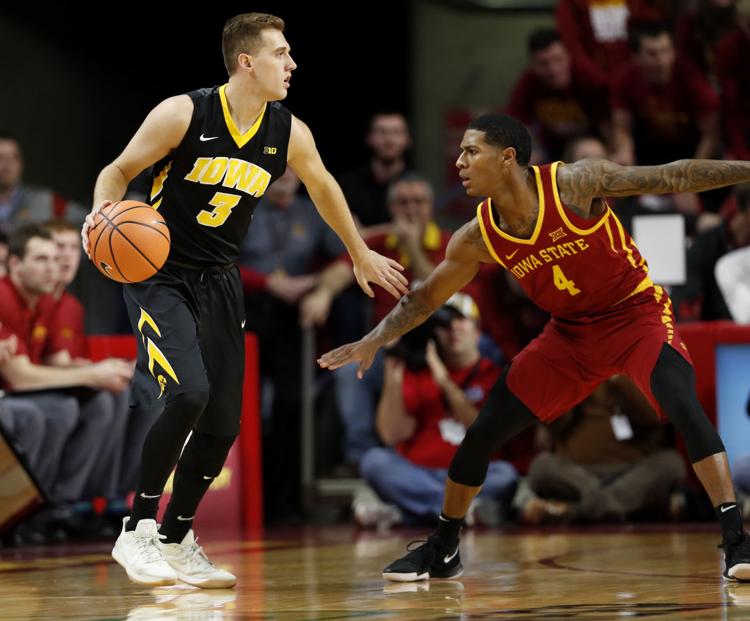 Penn St Iowa Basketball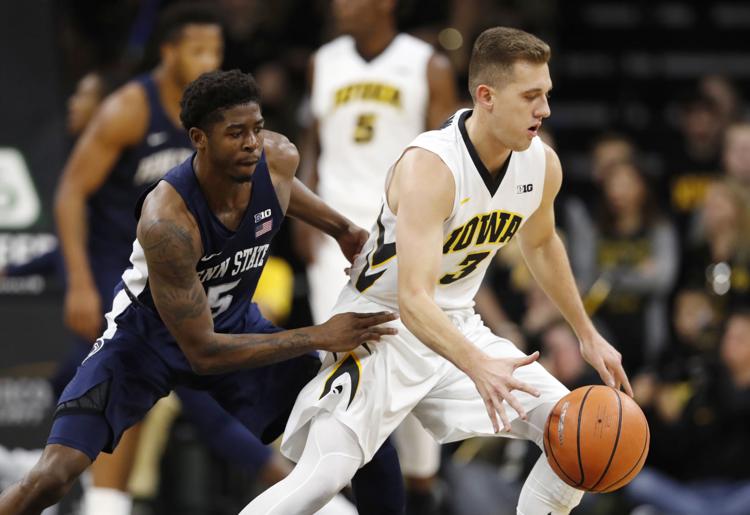 120217-Iowa-PennSt-015
Iowa Preview Basketball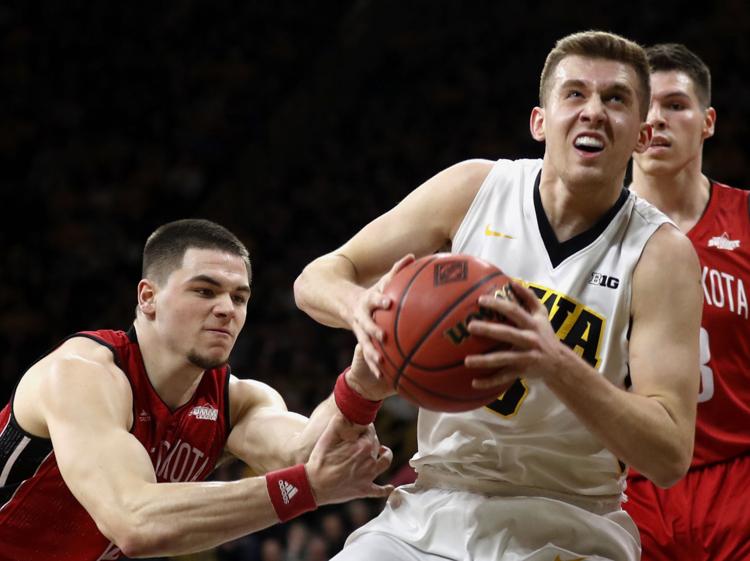 Grambling St Iowa Basketball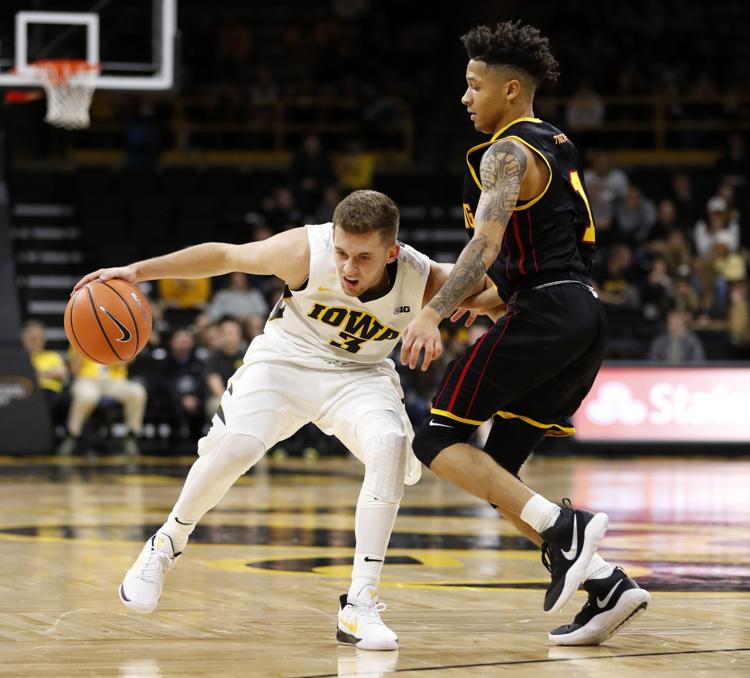 Alabama St Iowa Basketball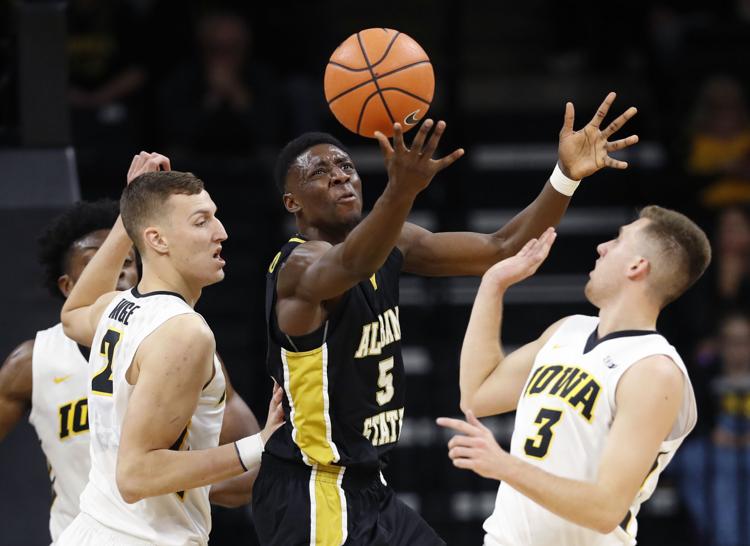 Alabama St Iowa Basketball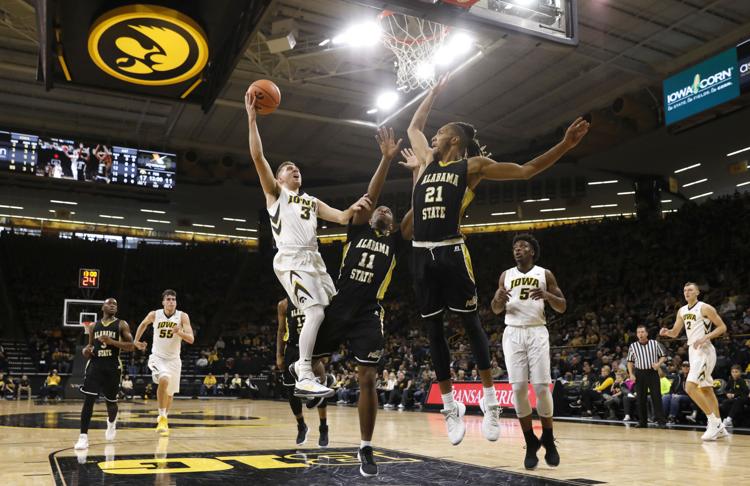 101617-hawkeyes-008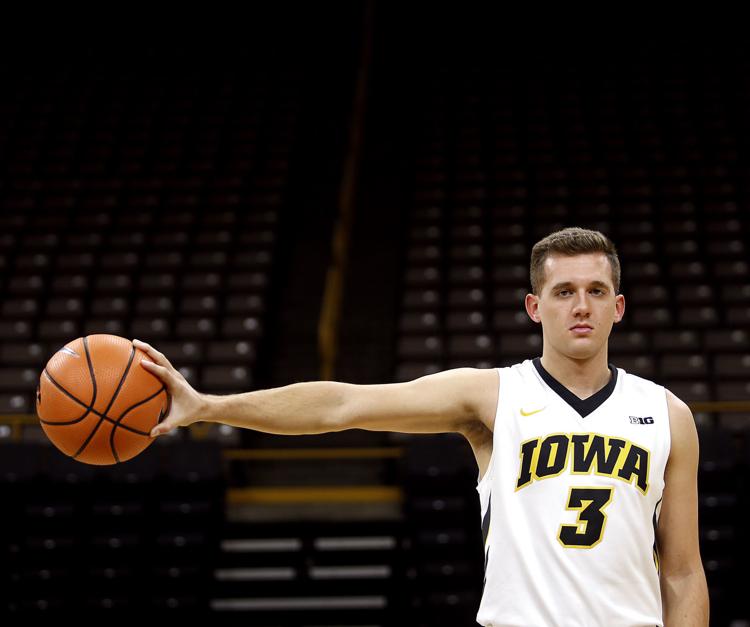 101617-hawkeyes-004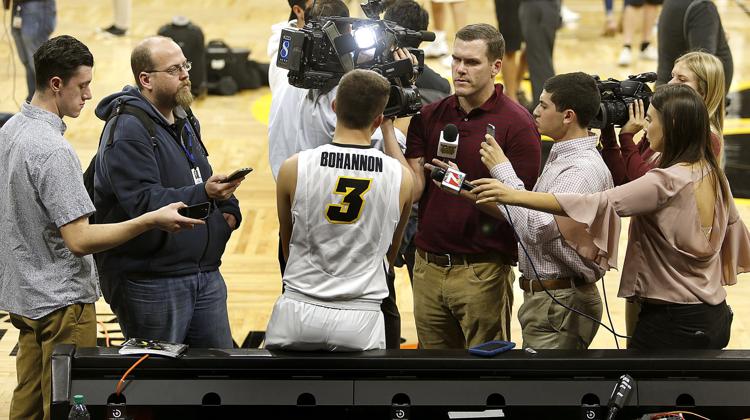 Stetson Iowa Basketball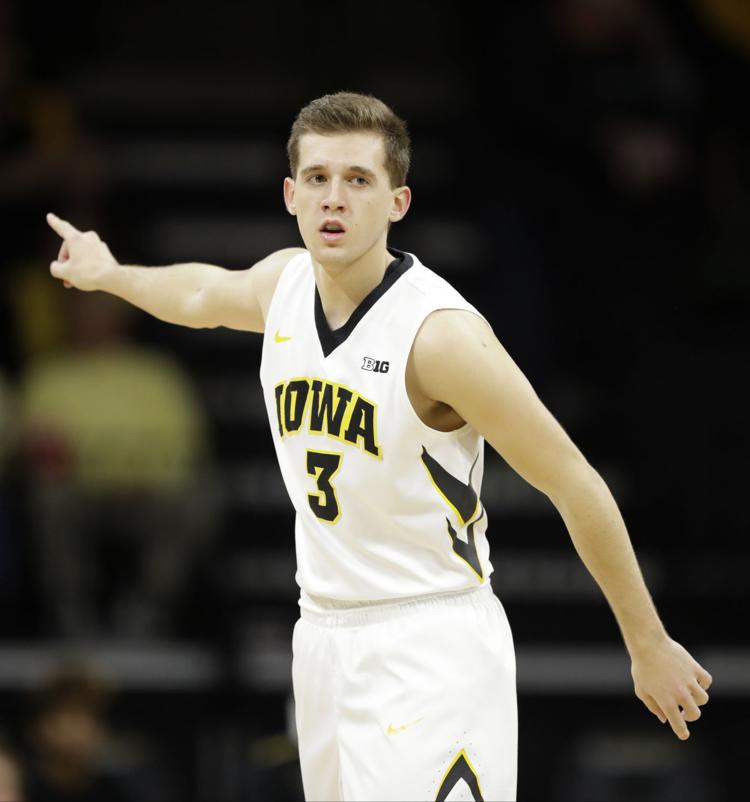 NIT TCU Iowa Basketball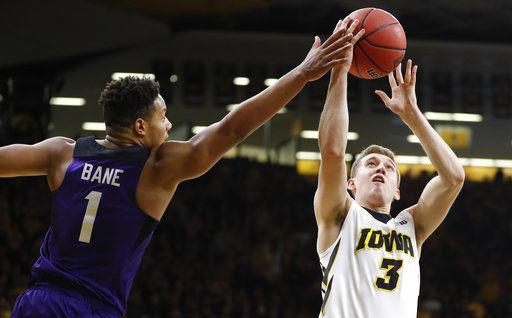 NIT TCU Iowa Basketball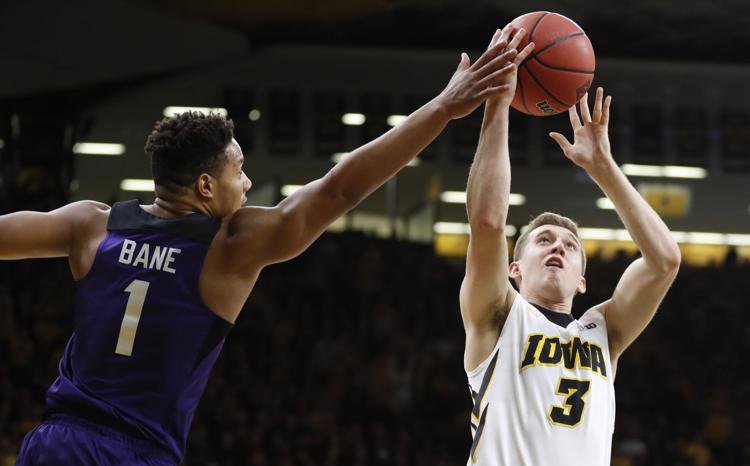 NIT TCU Iowa Basketball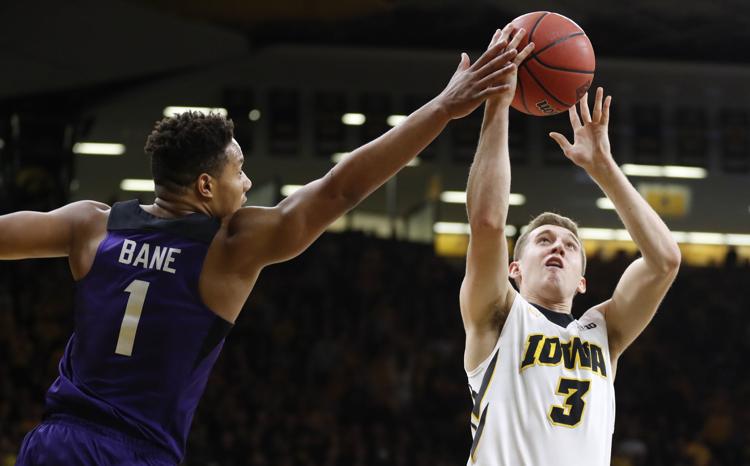 NIT TCU Iowa Basketball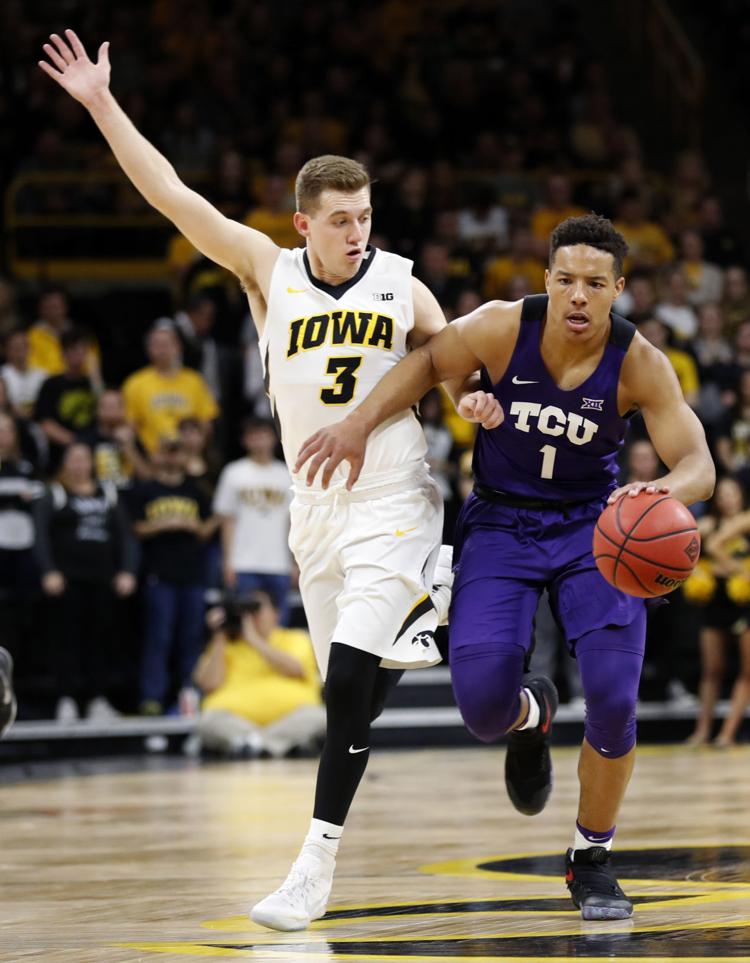 Ohio St Iowa Basketball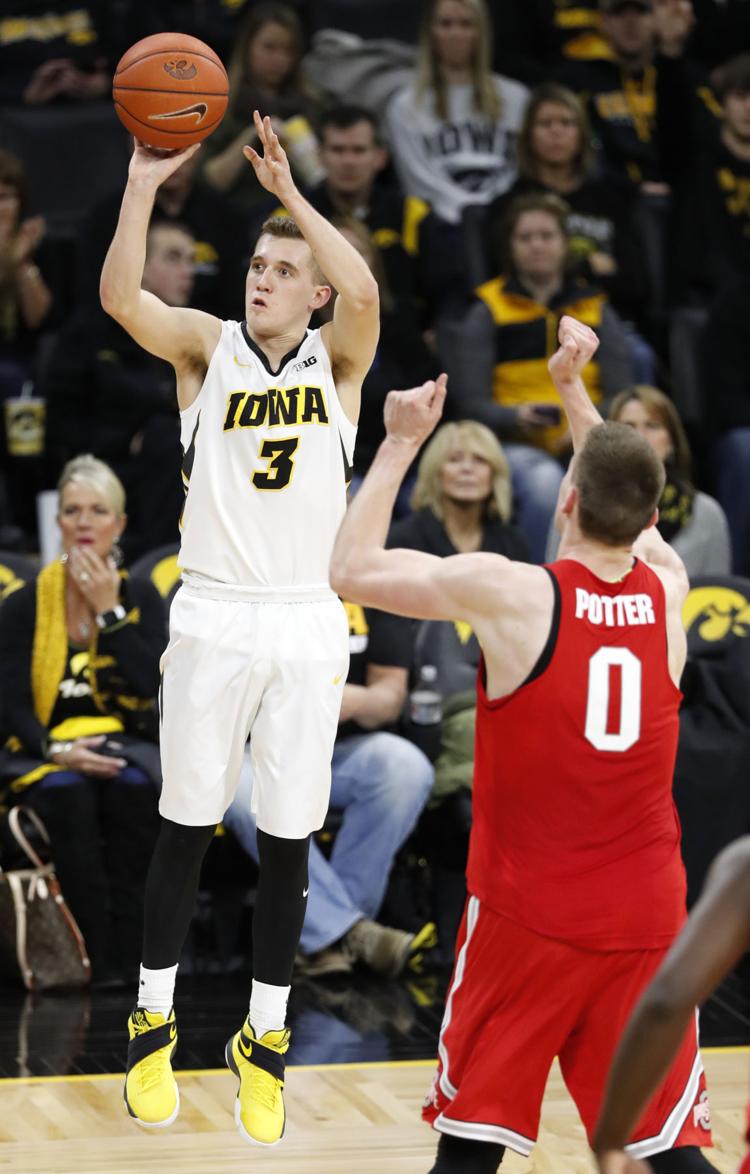 NIT S Dakota Iowa Basketball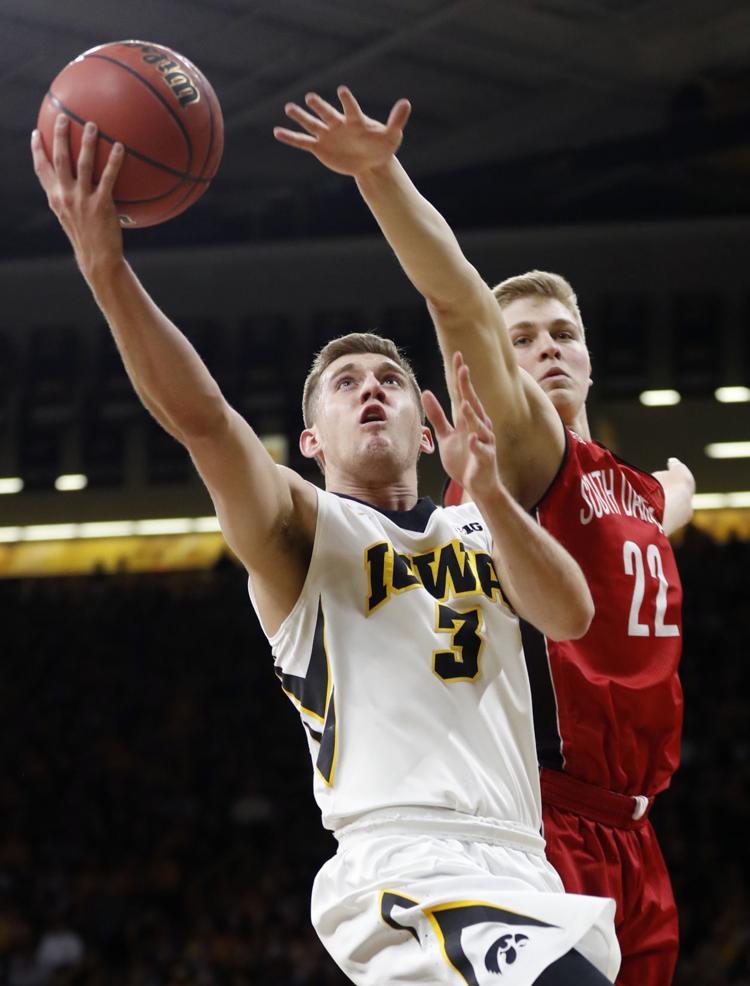 NIT S Dakota Iowa Basketball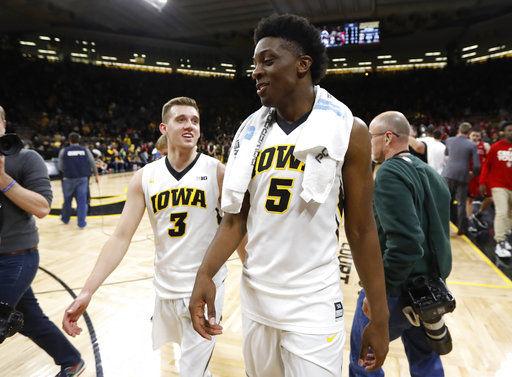 NIT S Dakota Iowa Basketball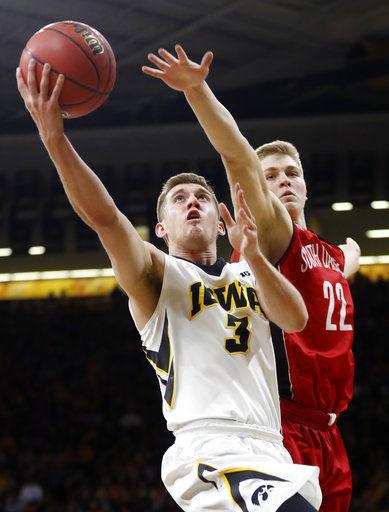 NIT S Dakota Iowa Basketball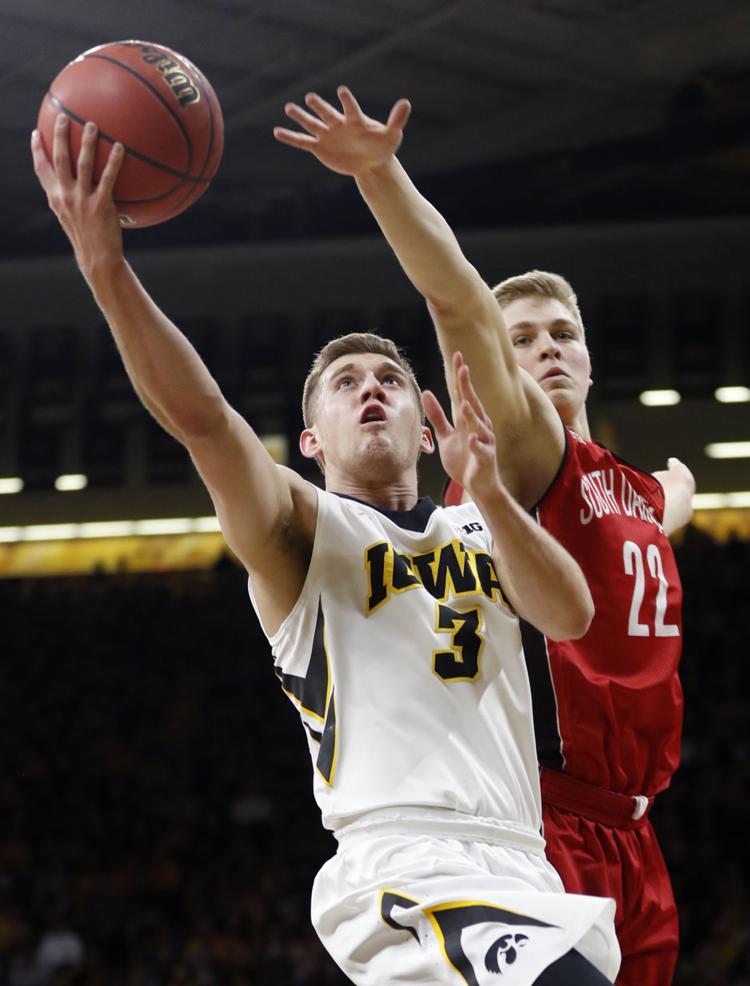 NIT S Dakota Iowa Basketball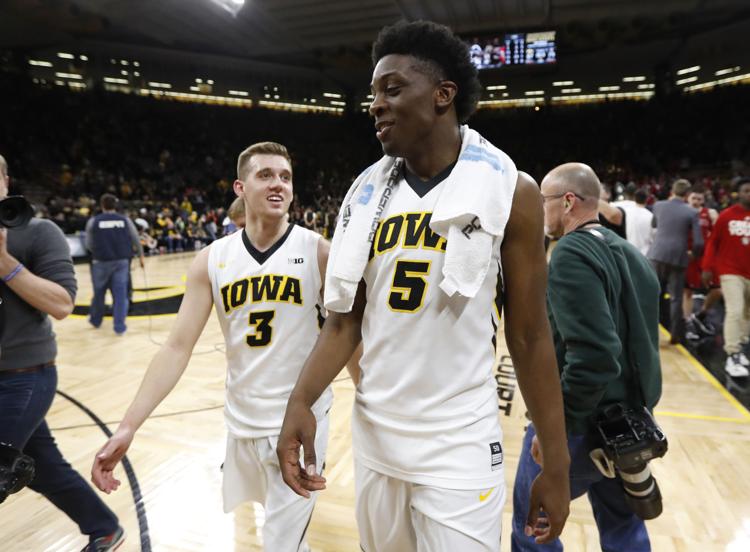 B10 Indiana Iowa Basketball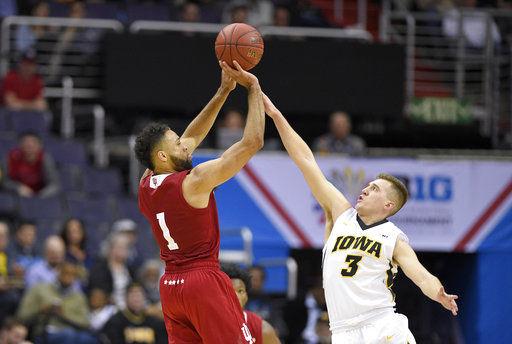 B10 Indiana Iowa Basketball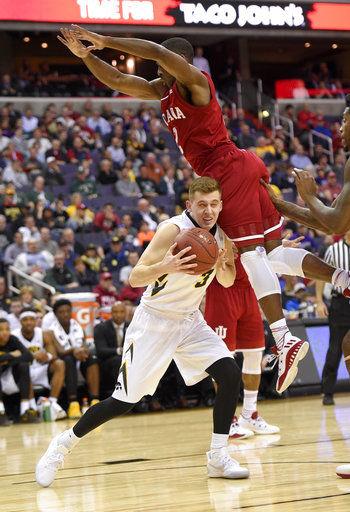 B10 Indiana Iowa Basketball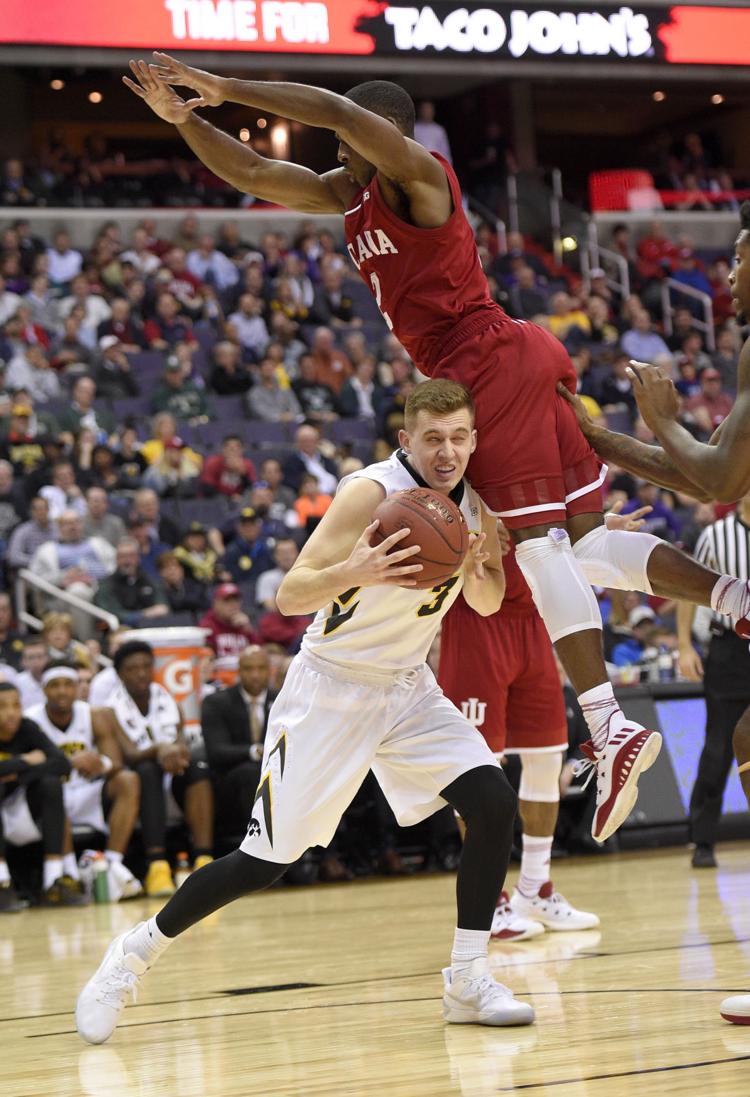 Penn St Iowa Basketball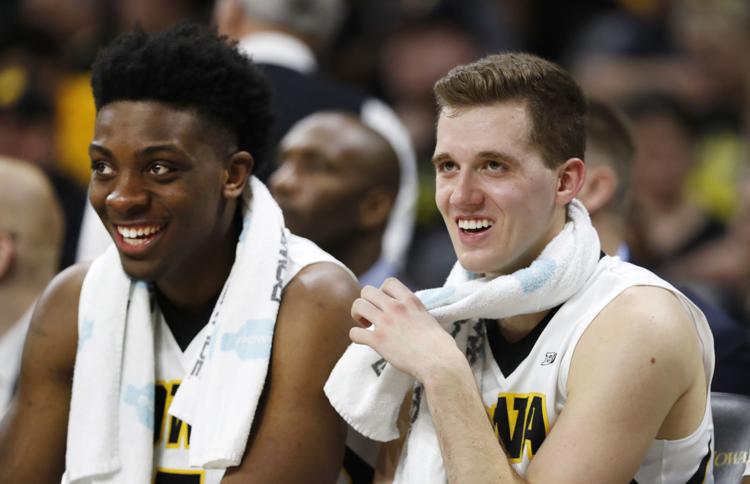 Iowa Wisconsin Basketball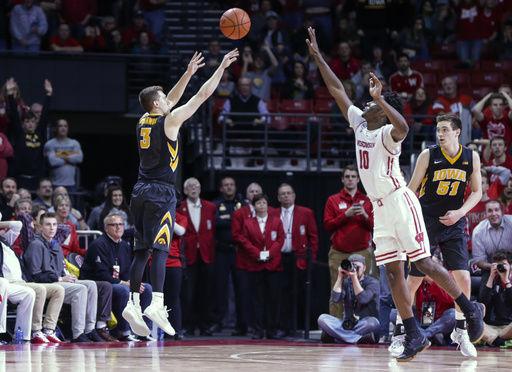 Iowa Wisconsin Basketball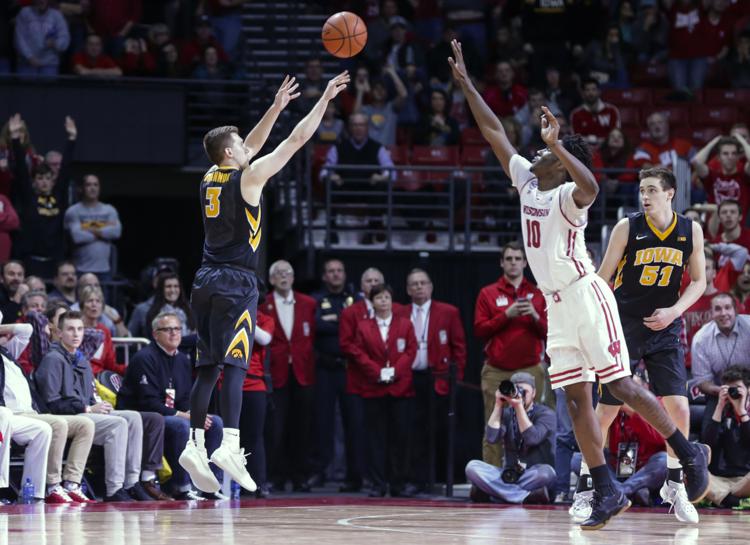 Iowa Maryland Basketball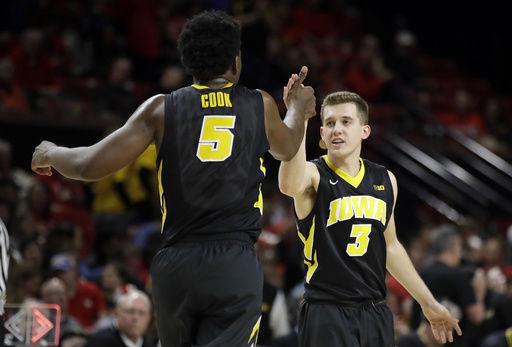 Jordan Bohannon, Jaylen Brantley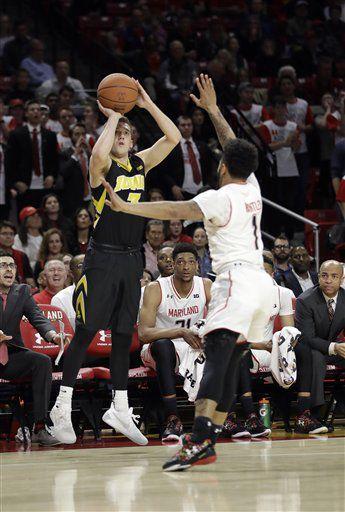 Jordan Bohannon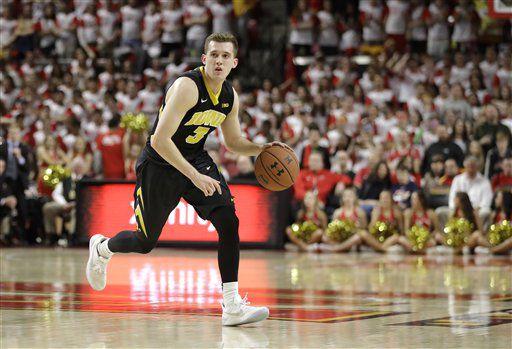 Bohannon scores 24 to help Iowa beat No. 24 Maryland 83-69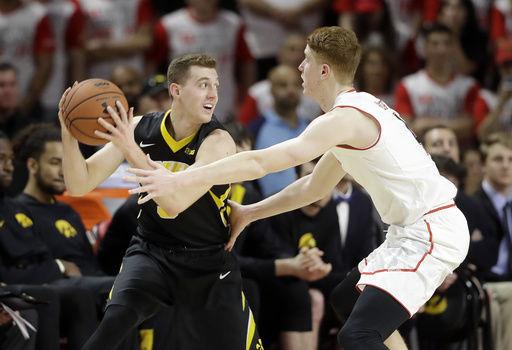 Iowa Maryland Basketball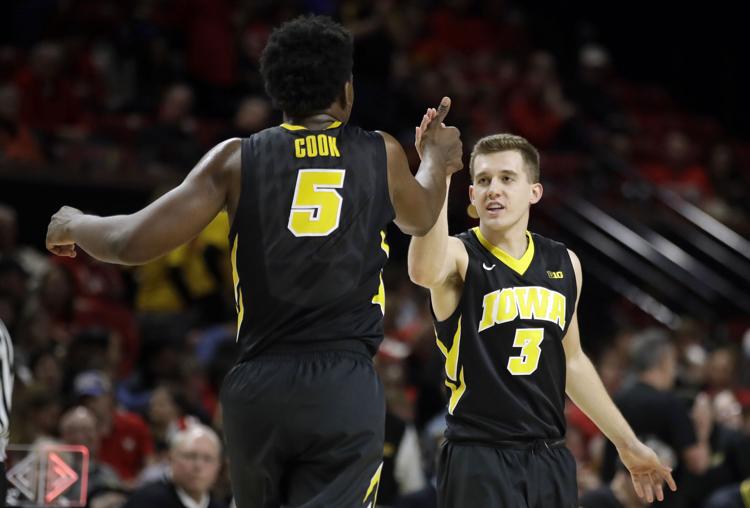 Iowa Rutgers Basketball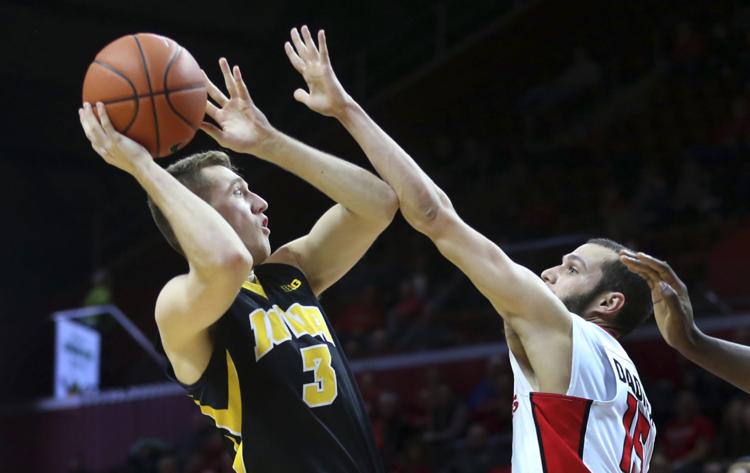 Illinois Iowa Basketball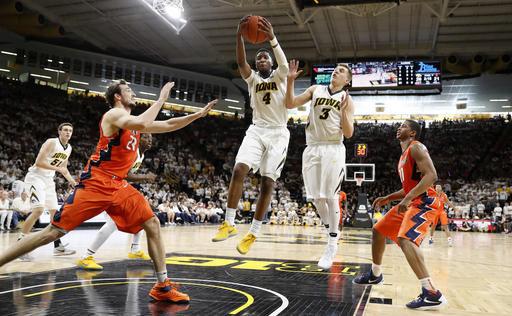 Jordan Bohannon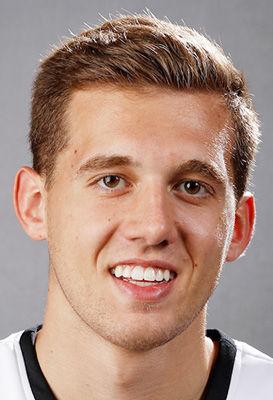 Iowa Minnesota Basketball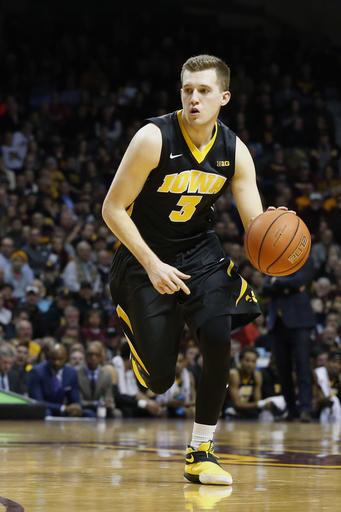 Nebraska Iowa Basketball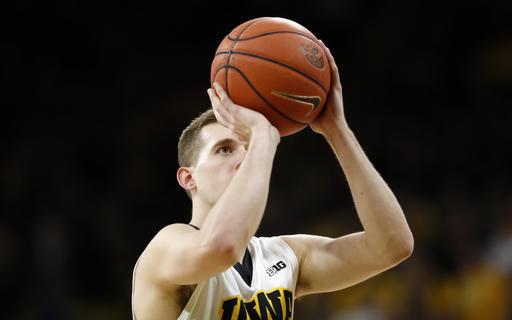 Nebraska Iowa Basketball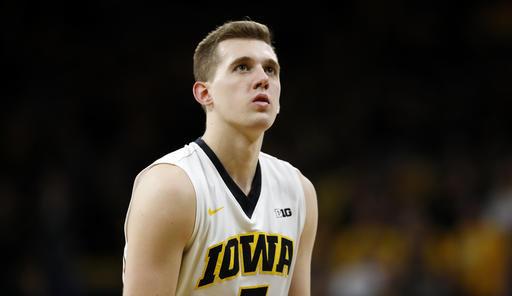 Bohannon's 15, Cook's 13 help Iowa top Nebraska 81-70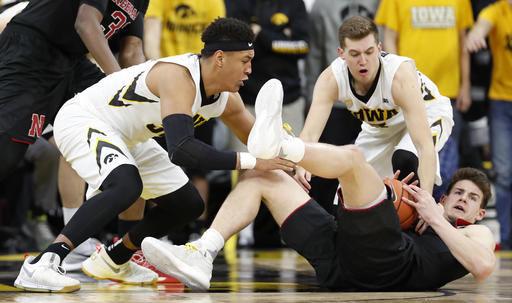 Bohannon's 15, Cook's 13 help Iowa top Nebraska 81-70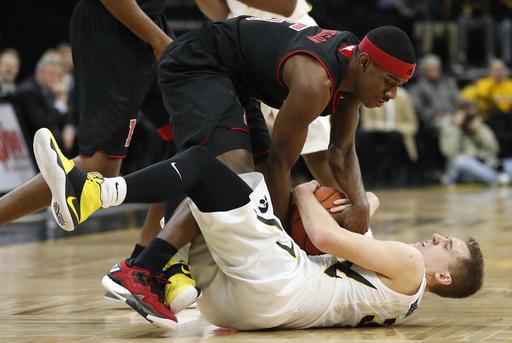 Iowa Rutgers Basketball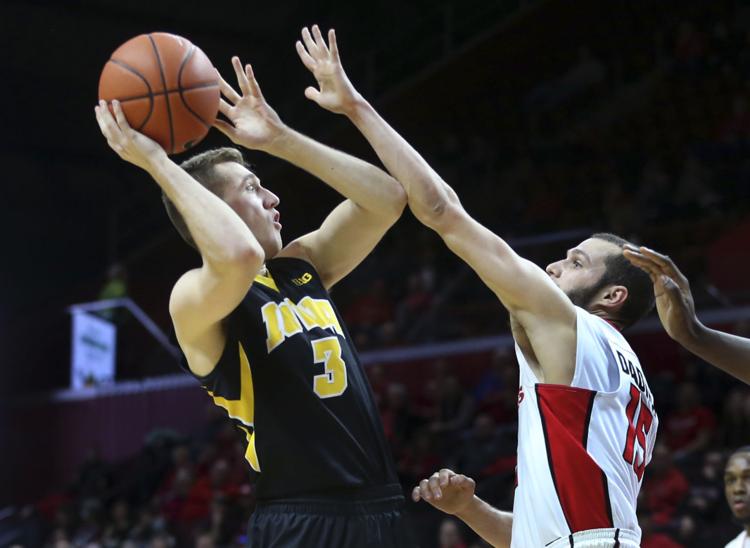 Ohio St Iowa Basketball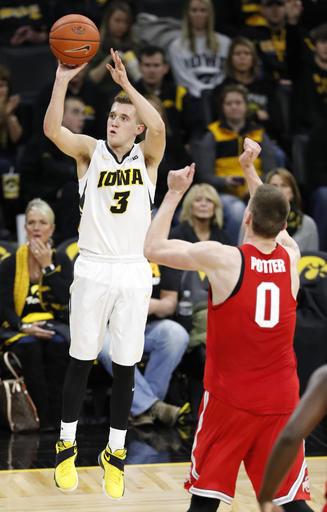 Iowa Illinois Basketball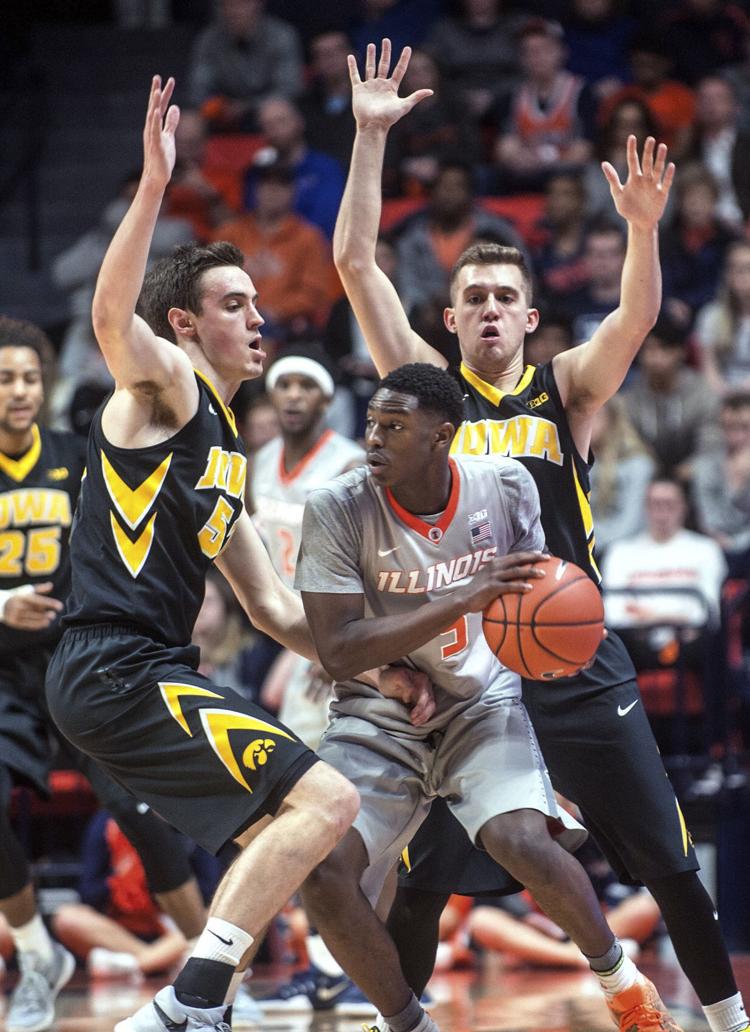 Iowa Illinois Basketball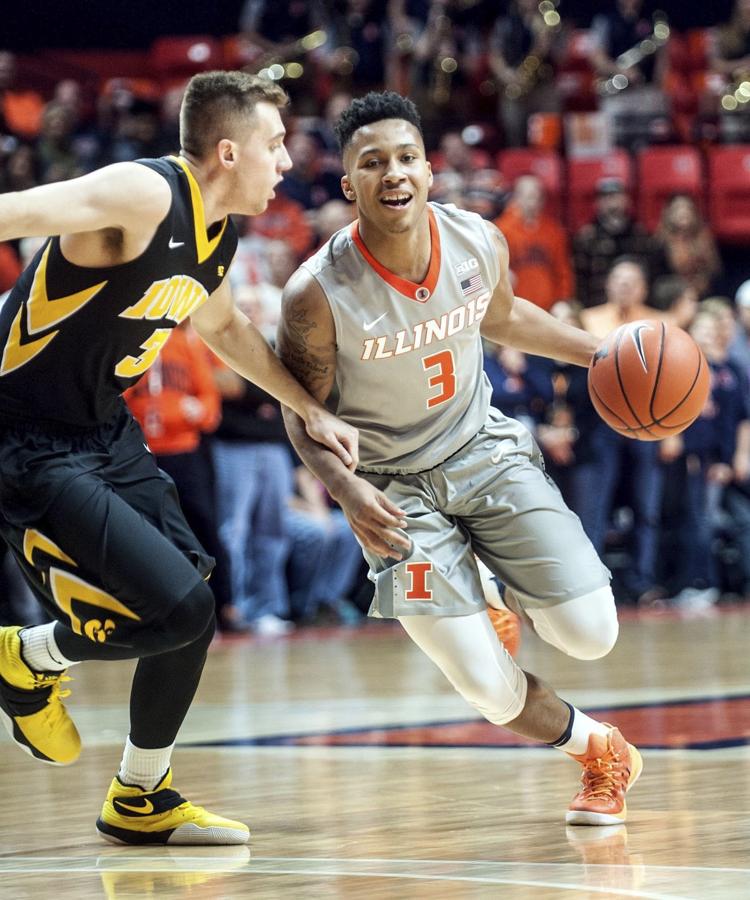 Rutgers Iowa Basketball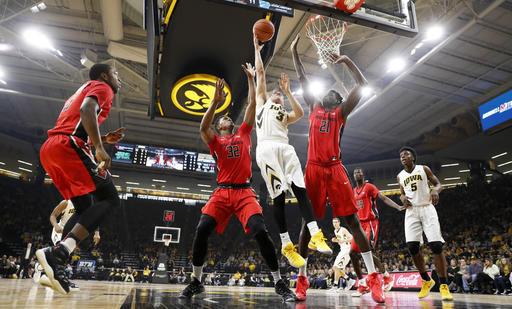 Iowa Nebraska Basketball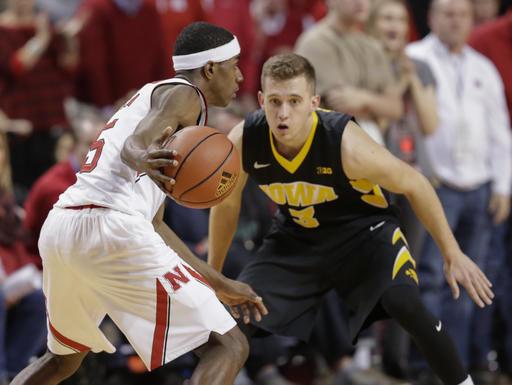 Iowa Nebraska Basketball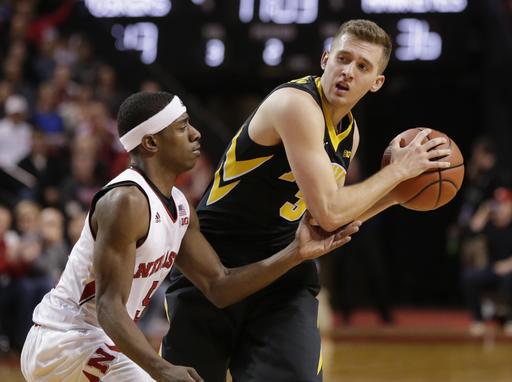 Iowa Nebraska Basketball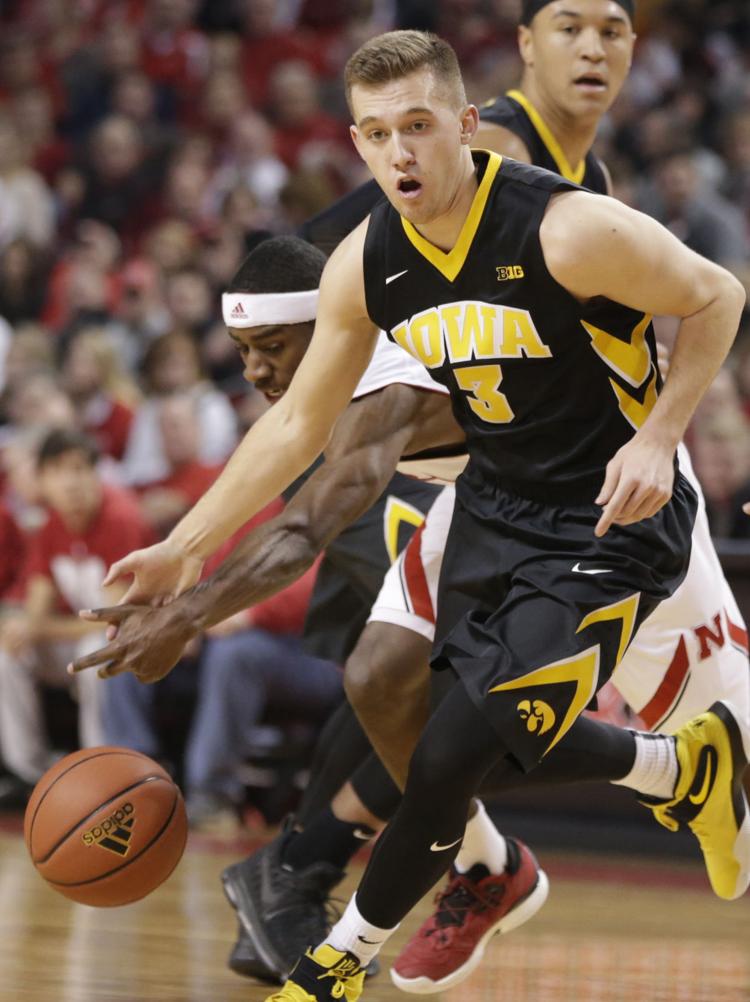 Jordan Bohannon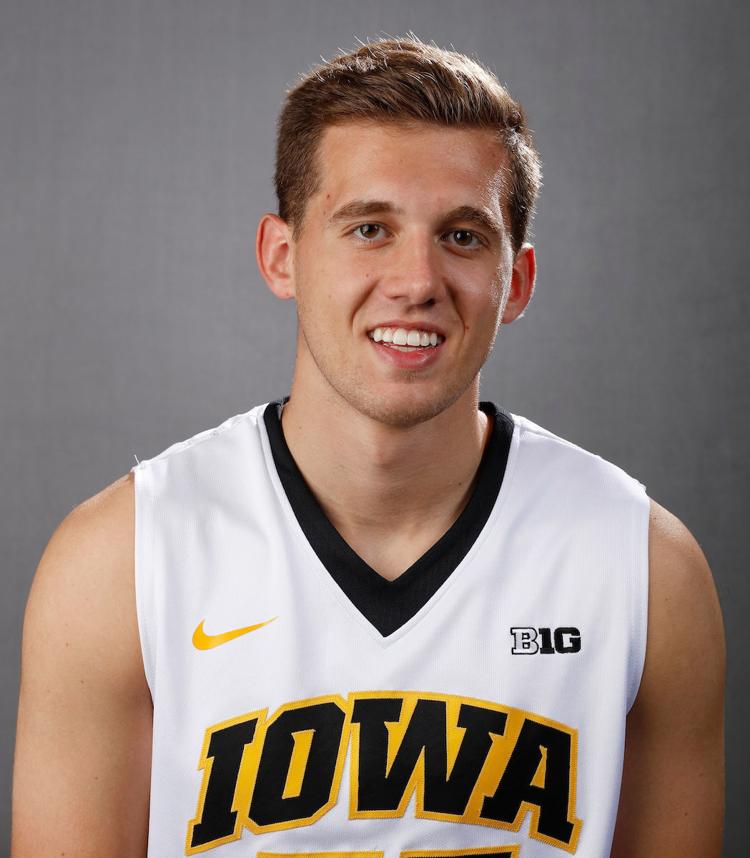 Michigan Iowa Basketball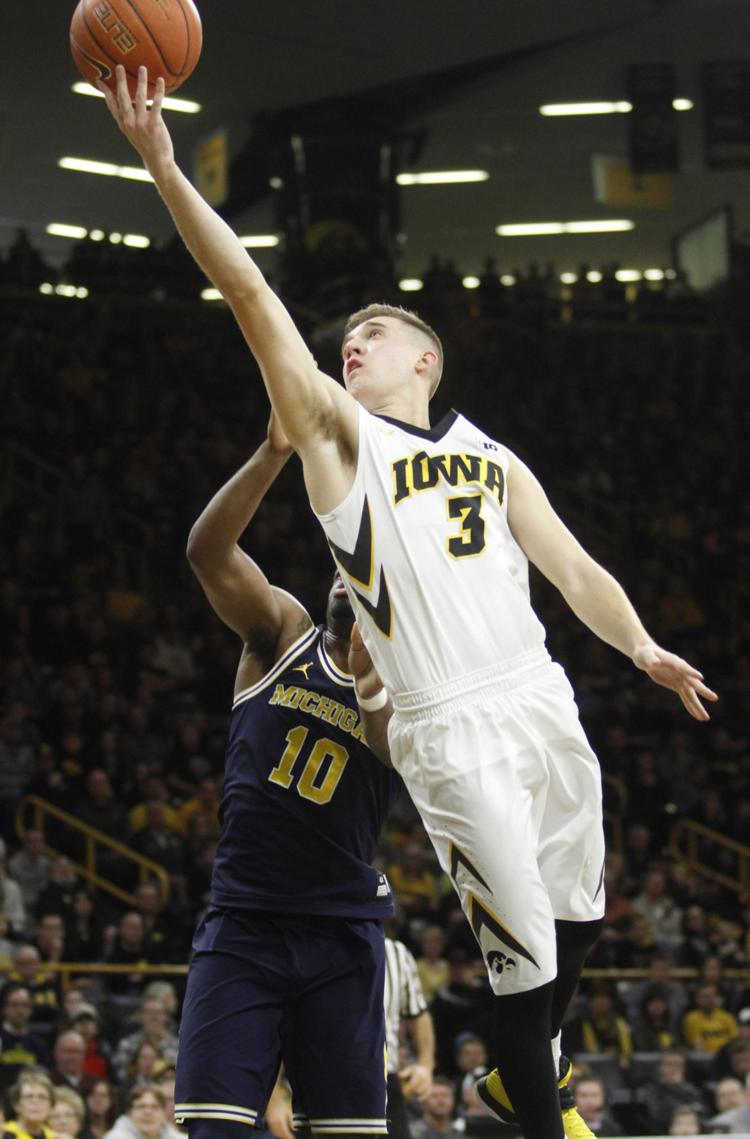 Michigan Iowa Basketball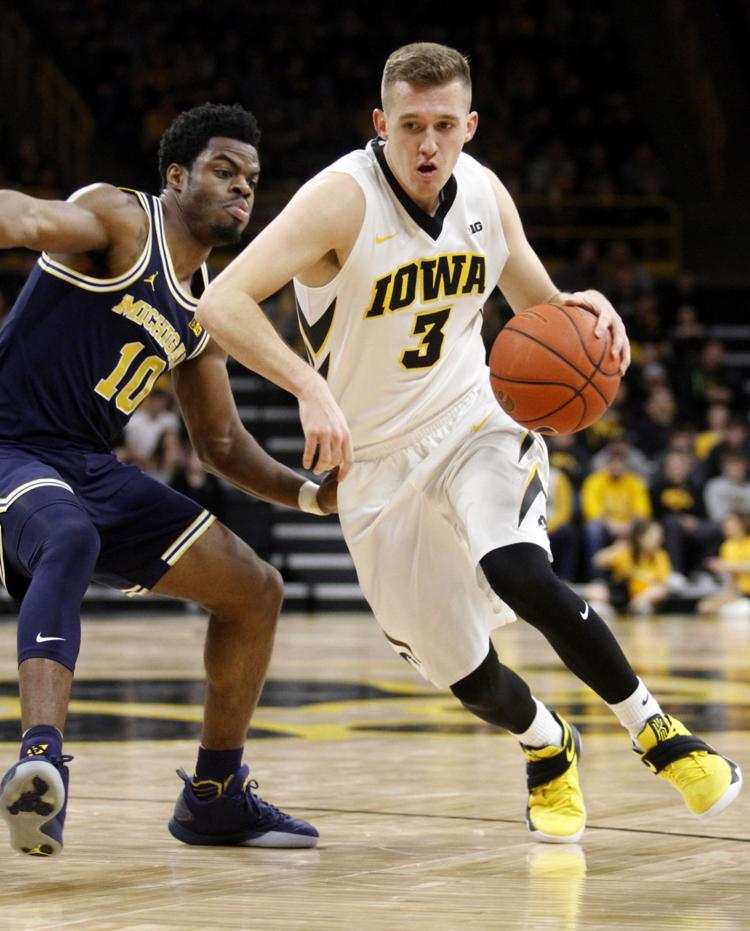 Iowa Purdue Basketball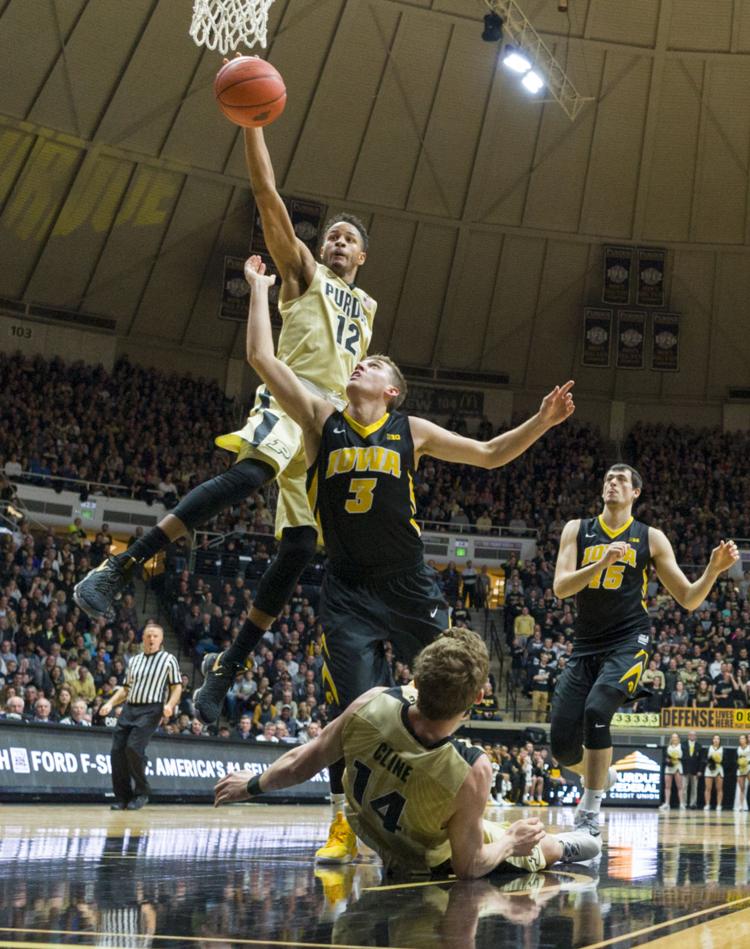 North Dakota Iowa Basketball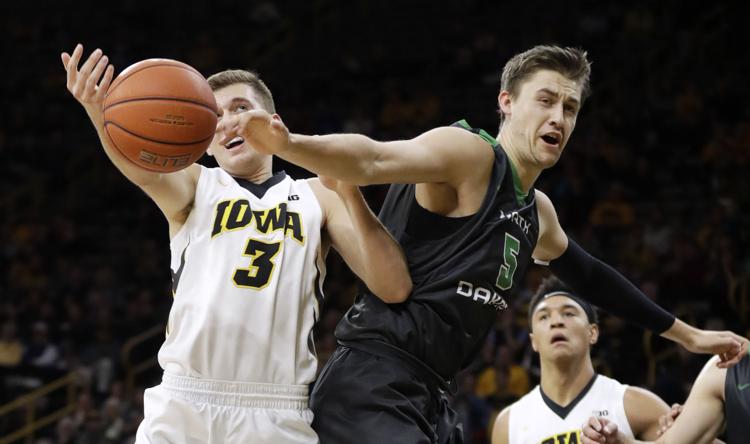 North Dakota Iowa Basketball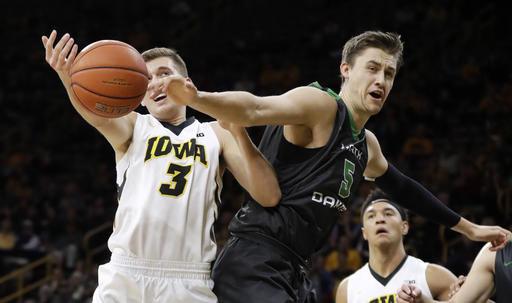 North Dakota Iowa Basketball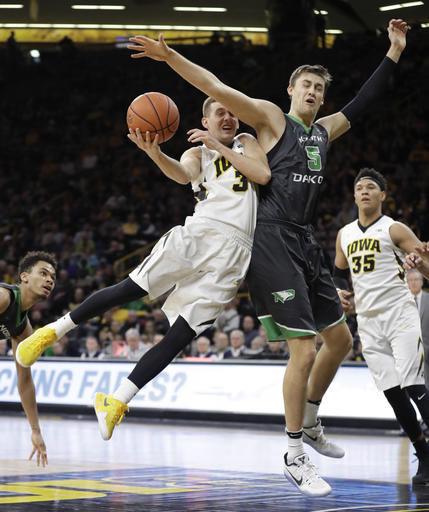 JORDAN BOHANNON: B+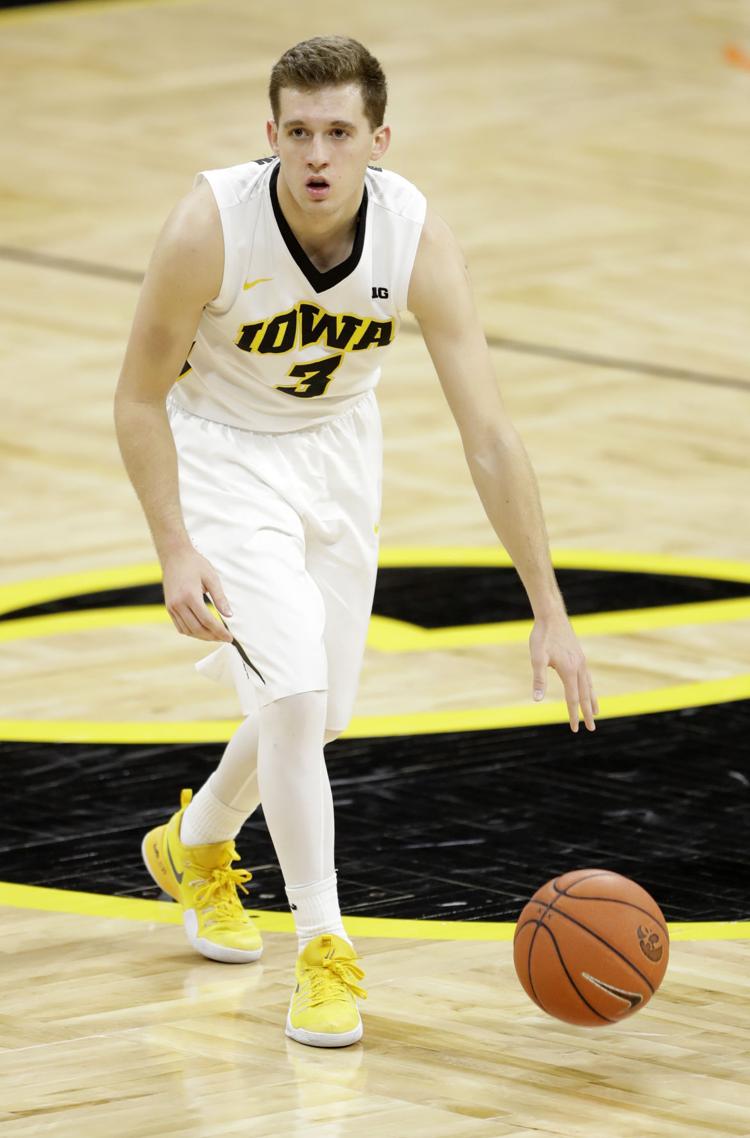 Stetson Iowa Basketball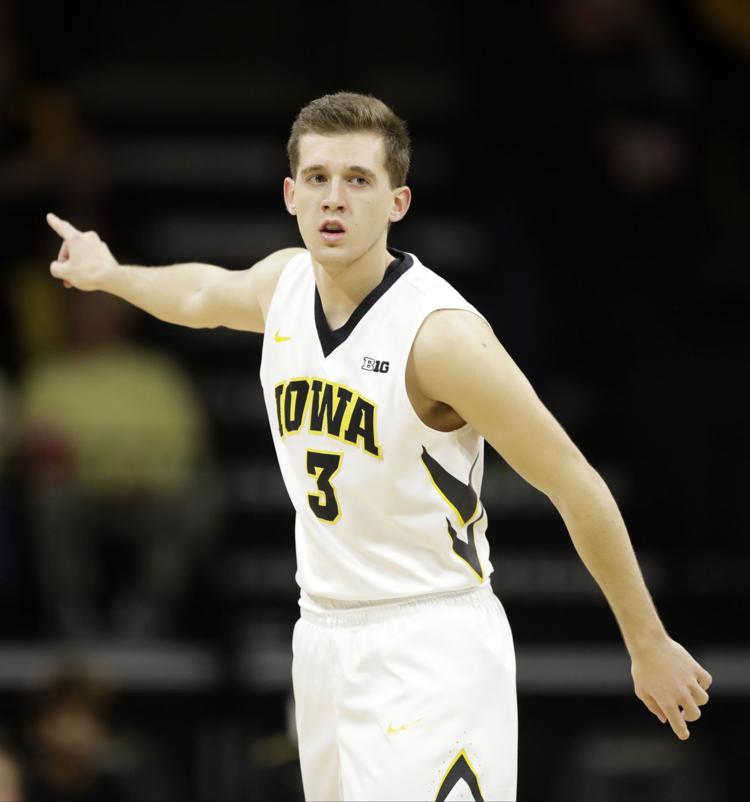 Rebuilding Iowa finds optimism in its freshmen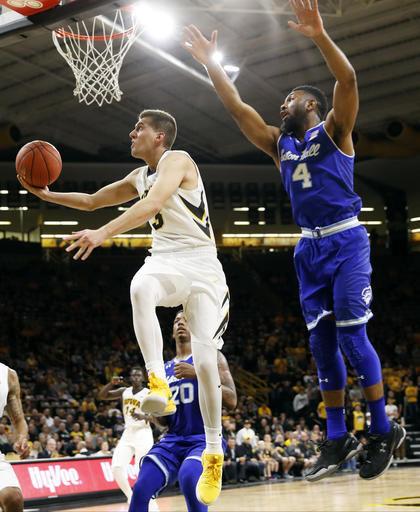 Iowa St Iowa Basketball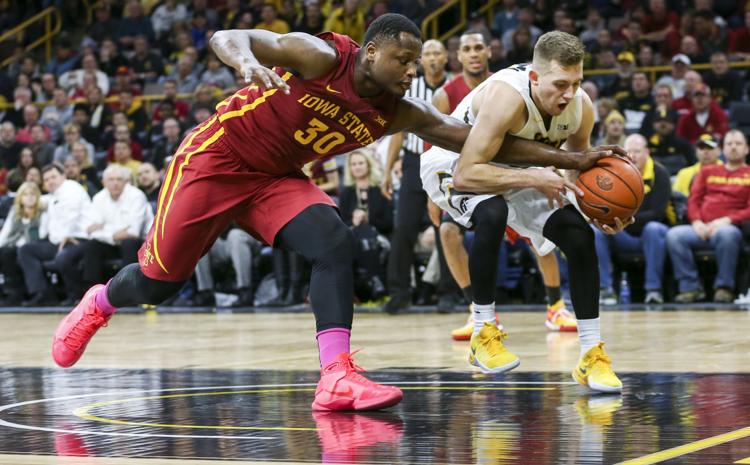 Tra-Deon Hollins, Jordan Bohannon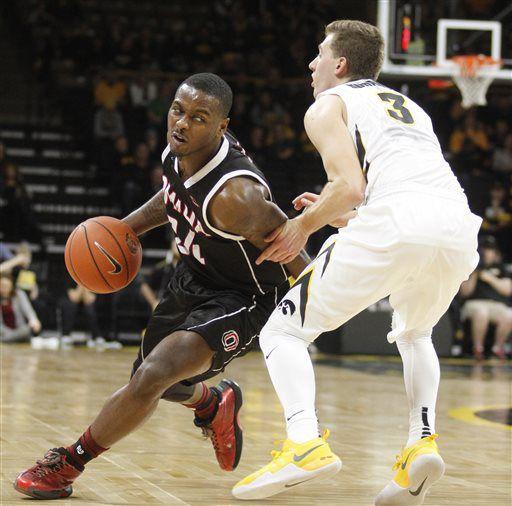 Tra-Deon Hollins, Jordan Bohannon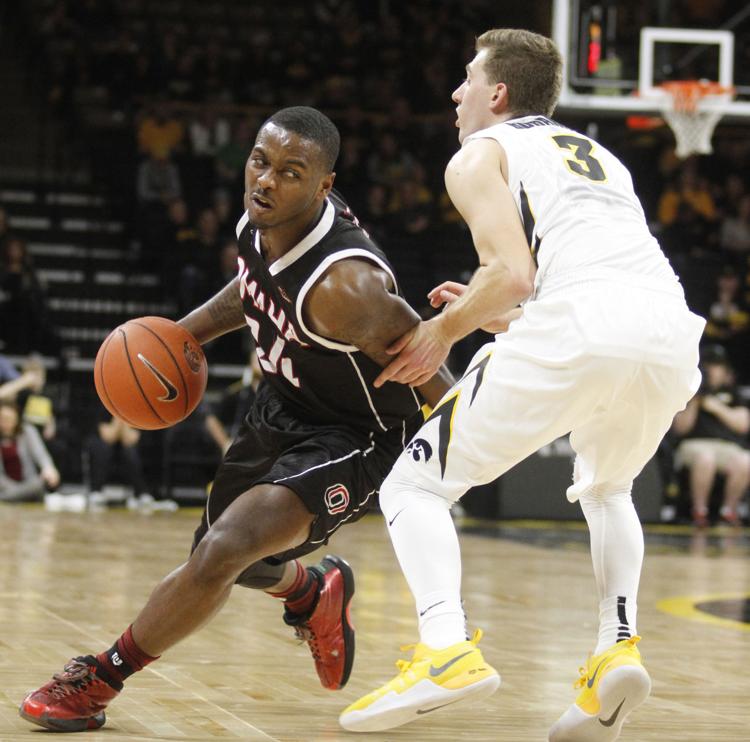 Iowa Notre Dame Basketball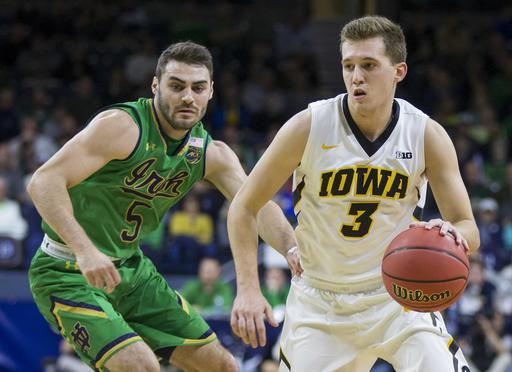 Seton Hall Iowa Basketball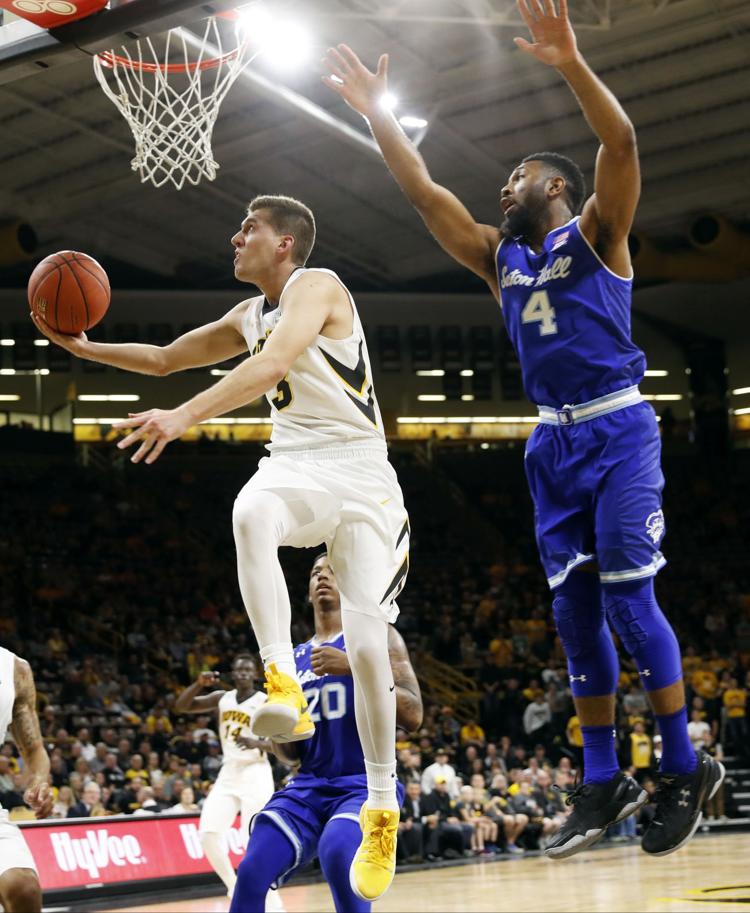 Seton Hall Iowa Basketball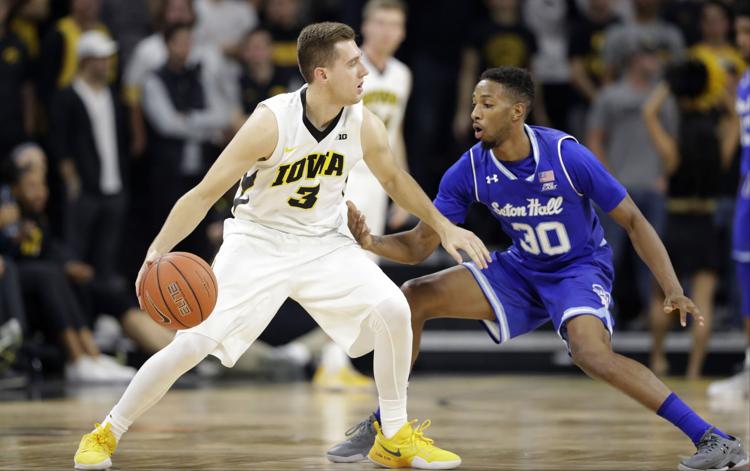 100516-Iowa-BB-Media-Day-007