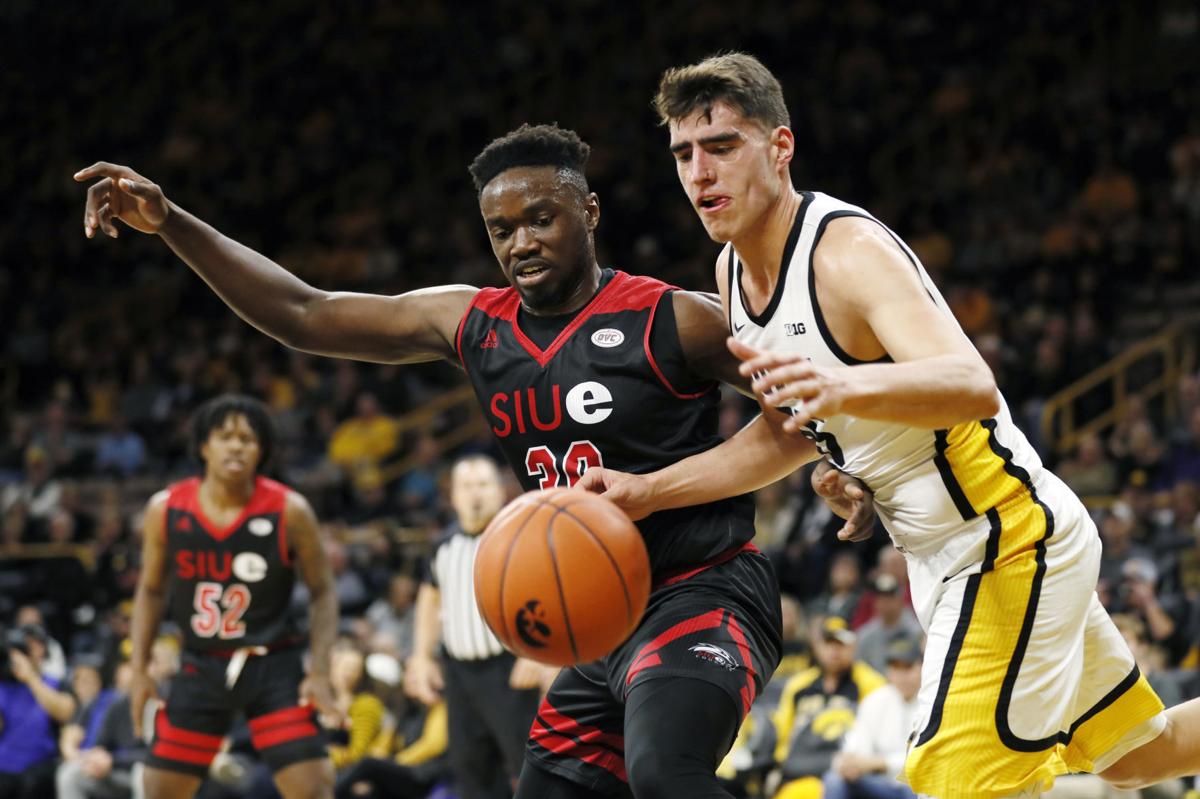 After-thoughts from Iowa's 87-60 victory over Southern Illinois-Edwardsville:
--Luka Garza was very impressive in kicking off his junior season with 20 points and 12 rebounds. Here's the scary part: Garza didn't even shoot that well. He was 7 for 13 from the field but missed a few close-in shots he normally would make, missed his only 3-point attempt and made only 6 of 10 free throws. He was an 80-percent guy at the line last season. He looked much improved in several other areas. He seemed much more active on the boards and appeared to be quicker on defense, blocking a pair of shots. He also ran the floor extremely well, out-hustling everyone down the court to get a fast-break layup early in the second half.
--While Garza dominated, Iowa's other 6-foot-11 post player didn't do a whole lot statistically. Jack Nunge finished the game with 2 points and 1 rebound while playing only 15 minutes. He didn't get shoved around, as he so often did in his freshman season two years ago. He just wasn't very active or assertive.
You have free articles remaining.
--Part of the reason Nunge didn't get a lot of minutes was that SIU-Edwardsville doesn't start anyone taller than 6-7 and Iowa coach Fran McCaffery at times went with a smaller lineup to counteract that. There was one lengthy stretch in the latter stages of the first half in which 6-6 Joe Wieskamp, 6-3 CJ Fredrick, 6-5 Connor McCaffery and 6-0 Joe Toussaint were on the court with Garza.
--Toussaint was one of the bright spots of the game for Iowa. We have been led to believe he may not be a big offensive contributor but he drilled a pair of 3-pointers and finished with nine points. He also had two steals and took one of those the distance to score, getting the ball up over a taller defender.
--Jordan Bohannon also looked significantly more comfortable than in Iowa's exhibition victory over Lindsey Wilson College on Monday. He made several big plays in a four-minute stretch at the end of the first half that pushed Iowa's lead from 4 to 12.
--One big positive: The Hawkeyes committed only eight fouls Friday after committing only seven in the exhibition. When the other team only shoots four free throws all night, you've got a pretty good chance of winning the game. Garza, Bohannon, Toussaint and Patrick McCaffery went the whole night without being whistled for a foul.