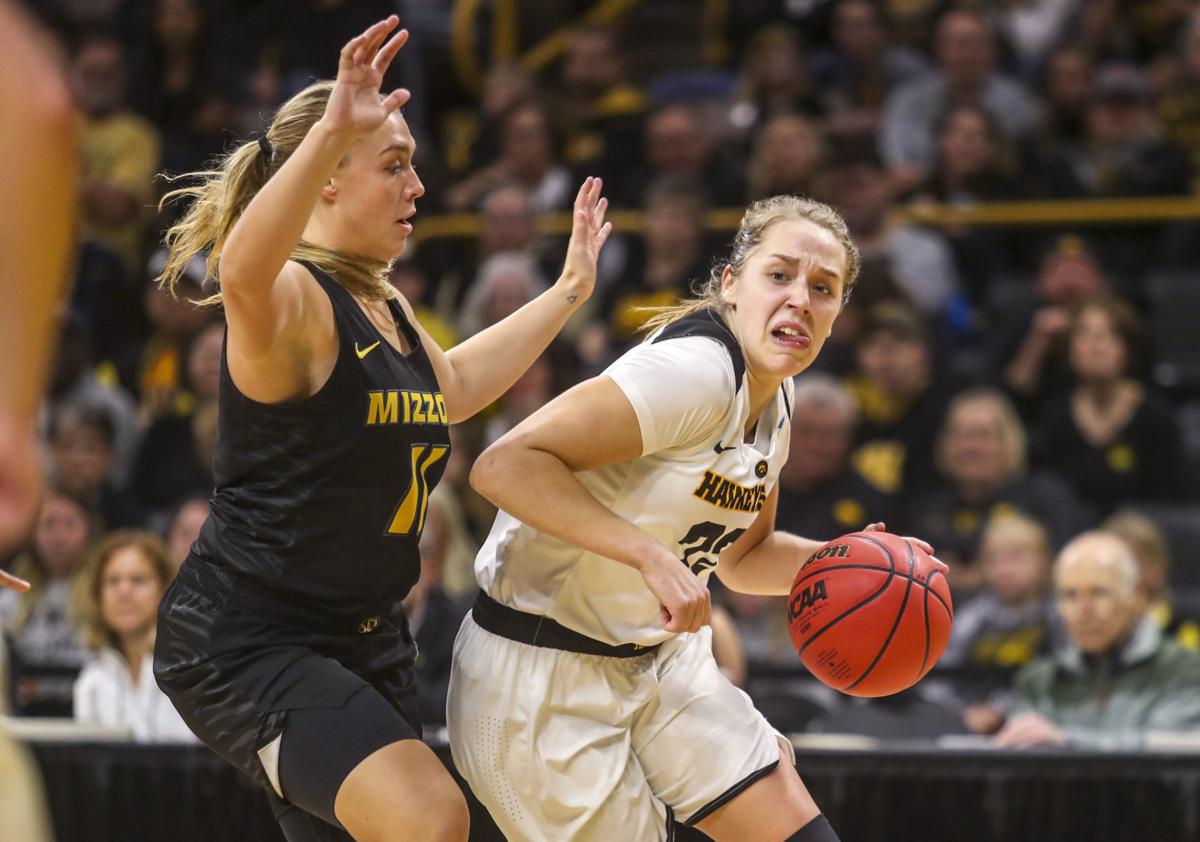 Kathleen Doyle, the top returning player from an Iowa women's basketball team which reached the Elite Eight of the NCAA tournament last season, is one of four unanimous preseason all-Big Ten selections.
The senior guard was named Monday to the conference's preseason all-league team, joining Kaila Charles of Maryland, Naz Hillmon of Michigan and Lindsey Pulliam of Northwestern as unanimous choices of Big Ten coaches on their 11-player preseason all-conference team.
Doyle led the Big Ten in assists in conference play a year ago, averaging 7.5 per game on an Iowa team which won the Big Ten tournament championship during a 29-7 season.
The LaGrange Park, Illinois, native scored in double figures 20 times a year ago while averaging 12 points, three rebounds and 5.9 assists per game.
She also ranked among the Big Ten leaders in steals, averaging two per game in conference play, earning first-team all-Big Ten recognition from conference coaches.
Doyle was also named to the 10-player preseason all-Big Ten team selected by a media panel.
Maryland was chosen as the preseason choice to win the Big Ten championship by both conference coaches and a media panel and both groups also agreed in selecting the Terrapins' Charles as the Big Ten preseason player of the year.
An honorable mention all-American selection last season, Charles averaged a team-leading 17 points and 6.7 rebounds per game last season for a 29-5 Maryland team which won the Big Ten's regular-season title a year ago and lost to the Hawkeyes in the Big Ten tourney title game.
Charles is among five returning starters for coach Brenda Frese's program, which has won the Big Ten regular-season championship four times since joining the conference for the 2014-15 season.
The Terrapins also return preseason all-conference choice Taylor Mikesell, named as the Big Ten freshman of the year last season by league coaches.
Big Ten coaches unanimously selected Maryland as the preseason team favorite, selecting Michigan State, Indiana, Michigan and Purdue to fill the top five spots in the conference standings.
The media panel selected Michigan, Michigan State, Indiana and Minnesota to finish second through fifth behind Terrapins.