A hip injury will sideline Iowa guard Jordan Bohannon for an extended period of time.
The all-Big Ten selection is scheduled to undergo a hip scope Wednesday morning at University of Iowa Hospitals and Clinics and a lengthy rehab process that will likely extend into the fall will follow.
"This is an unfortunate setback for Jordan, but he will work hard during his rehab and is expected to make a full recovery,'' Iowa coach Fran McCaffery said in a statement.
"He has the support of his teammates and coaches, and we look forward to having a healthy Jordan back when he is given clearance from our medical staff.''
Bohannon suffered the injury early in his junior season and managed the injury throughout the remainder of Hawkeyes' most recent season.
He attempted to avoid surgery with rest and rehab the past two months, but after further consultation with medical personnel and discussions with his family and coaches, it was decided that surgery was the best course of action.
After surgery, Bohannon will begin a rehab process and he will be re-evaluated throughout the summer and into the fall as he works toward an eventual return to the court. Bohannon has yet to use a redshirt season during his career.
Heading into his senior season, the 6-foot-1 guard is just the seventh Hawkeye to register three 100-assist seasons. He totaled 118 assists to lead Iowa last season while ranking third on the team with a scoring average of 11.6 points per game.
The Marion, Iowa native ranked among the college game's premier late-game scorers, totaling 85 points over the final two minutes of regulation and overtime periods to help the Hawkeyes reach the second round of the NCAA tournament.
NCAA Tennessee Iowa Basketball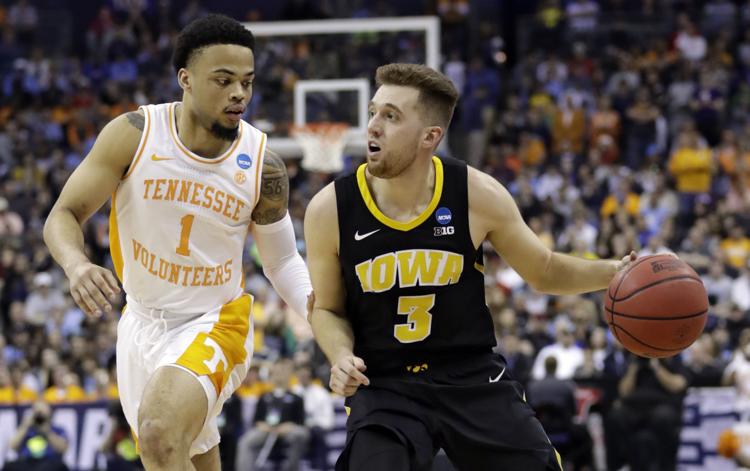 NCAA Tennessee Iowa Basketball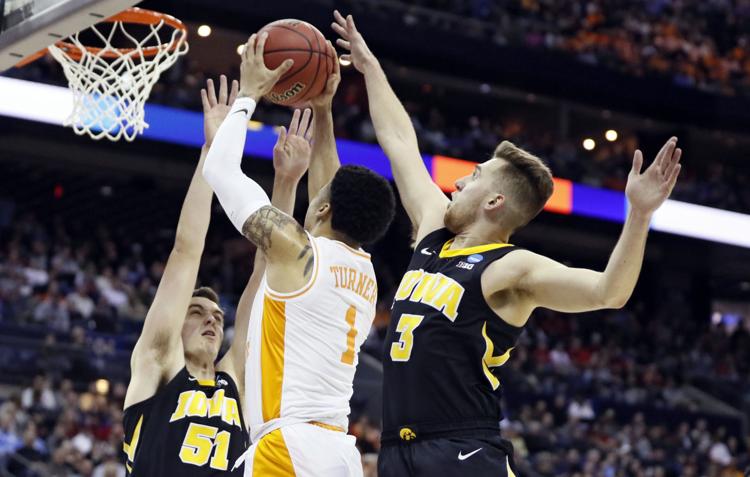 NCAA Iowa Cincinnati Basketball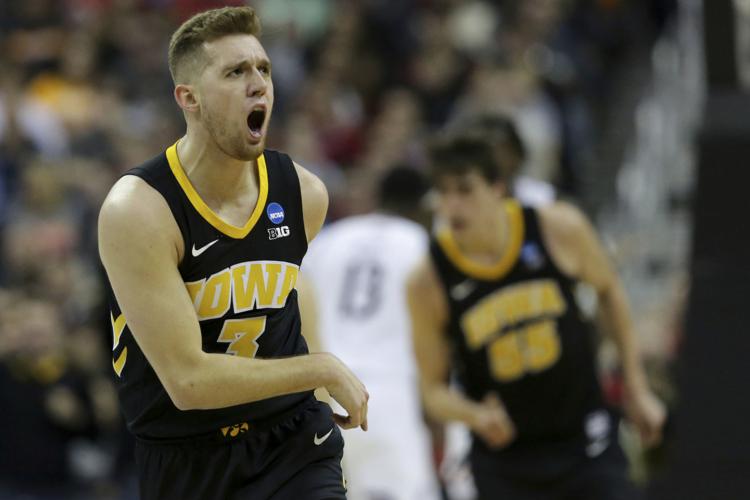 Iowa Wisconsin Basketball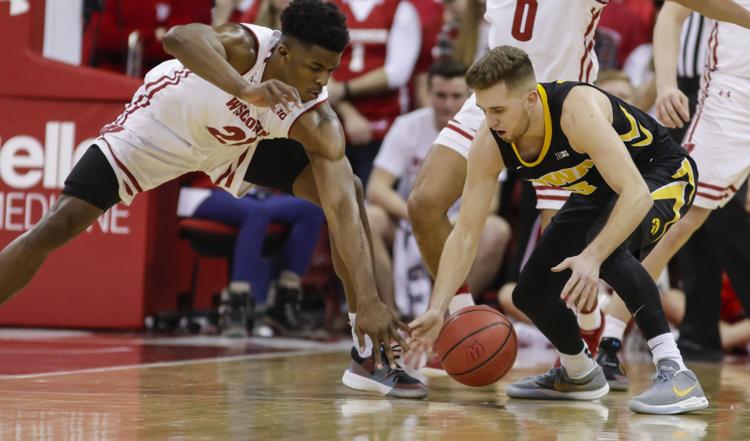 Iowa Nebraska Basketball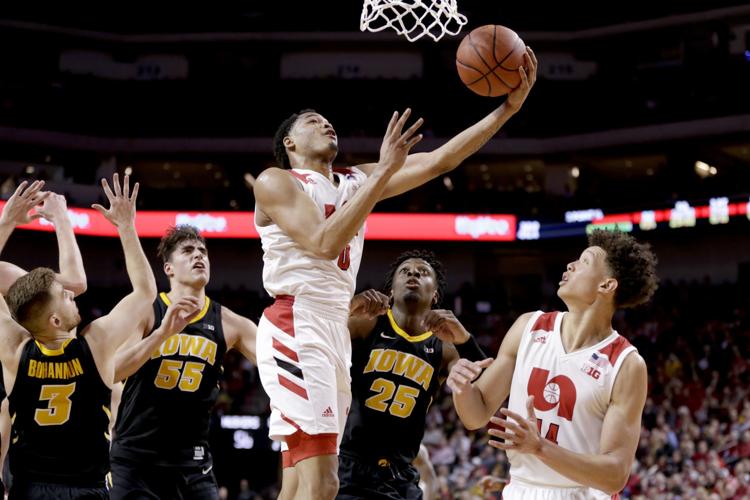 Iowa Nebraska Basketball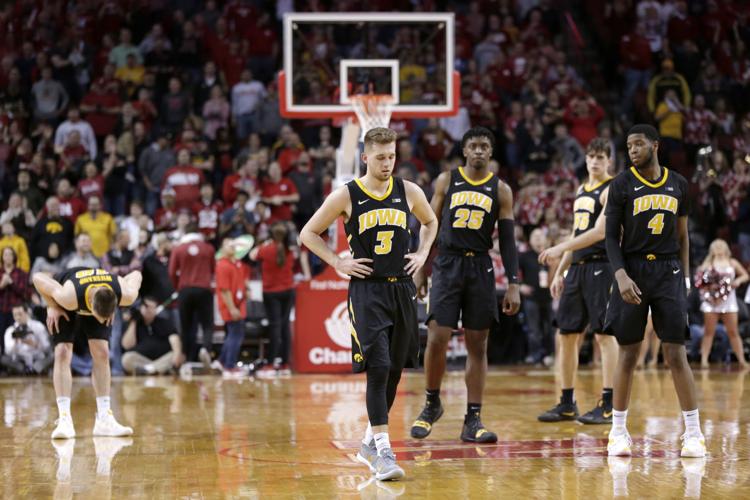 Iowa Nebraska Basketball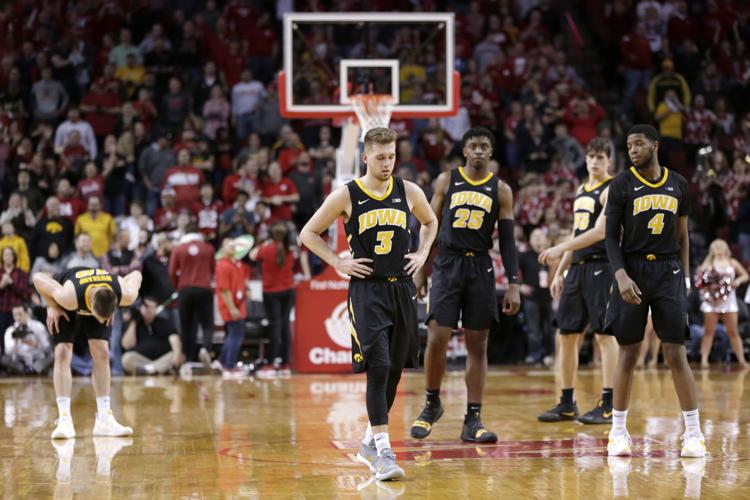 Iowa Wisconsin Basketball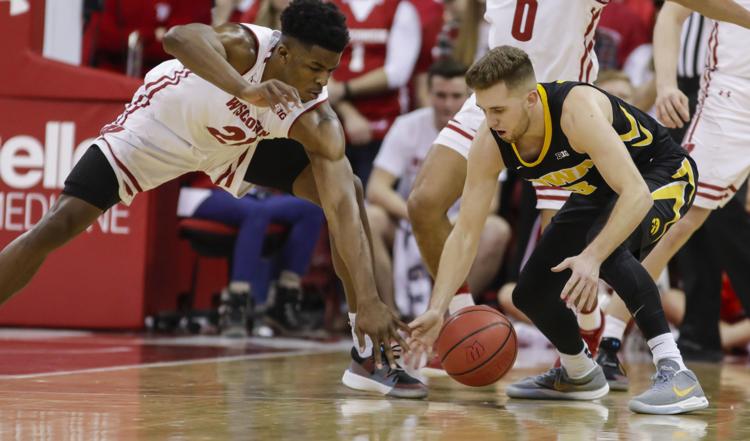 Iowa Wisconsin Basketball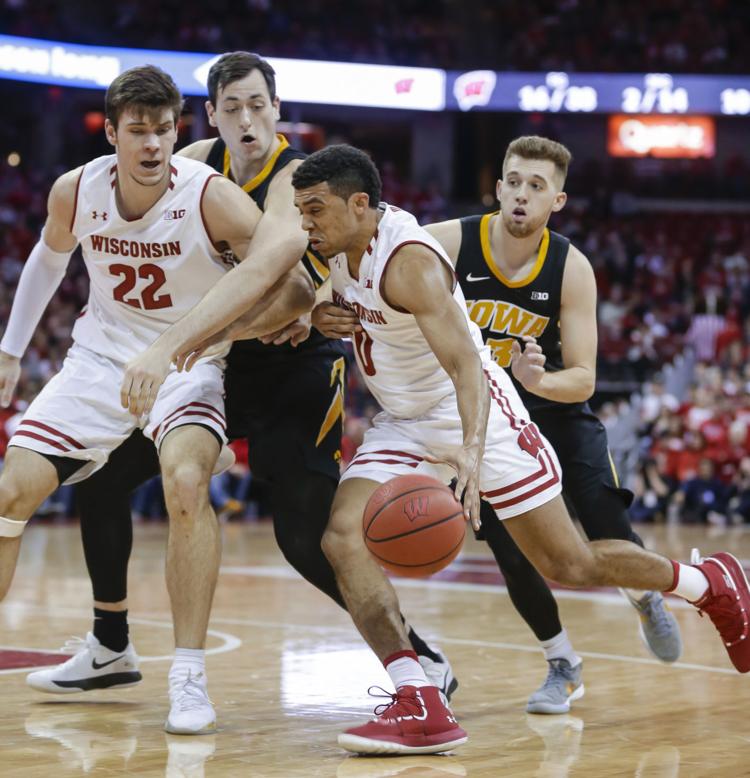 Iowa Wisconsin Basketball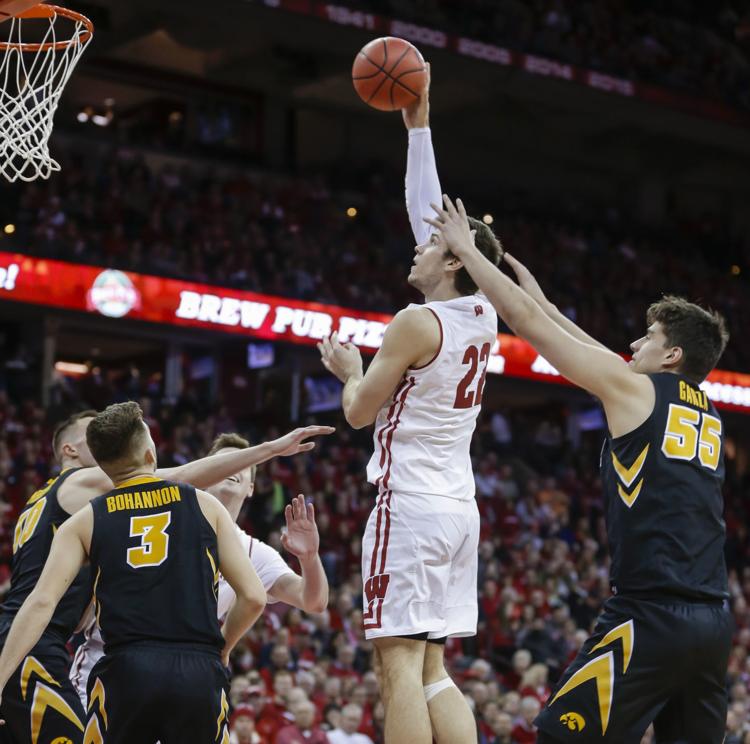 Iowa Wisconsin Basketball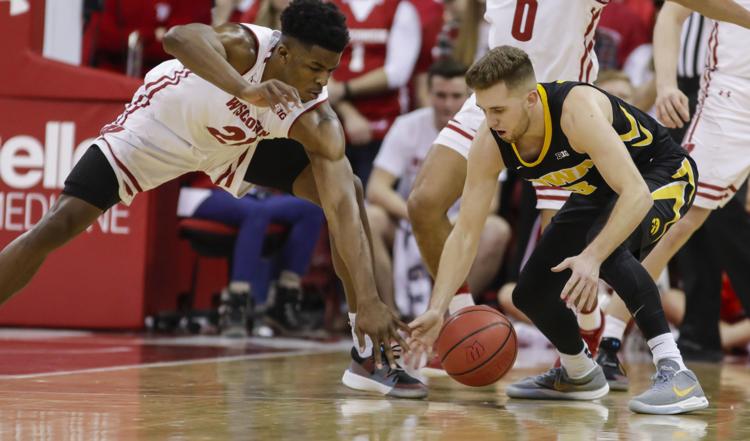 Badgers 65, Hawkeyes 45
Badgers 65, Hawkeyes 45
Rutgers Iowa Basketball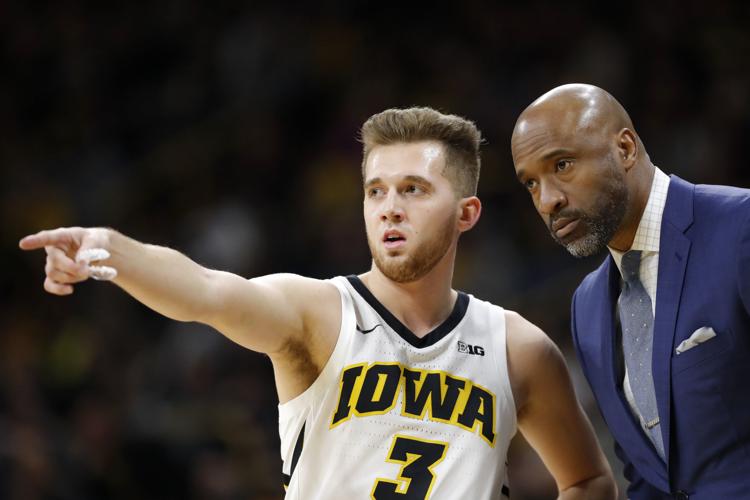 Rutgers Iowa Basketball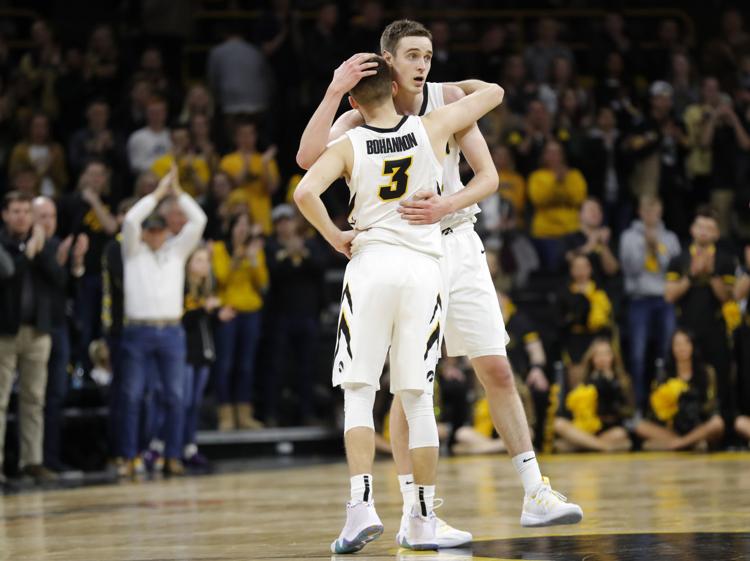 Rutgers Iowa Basketball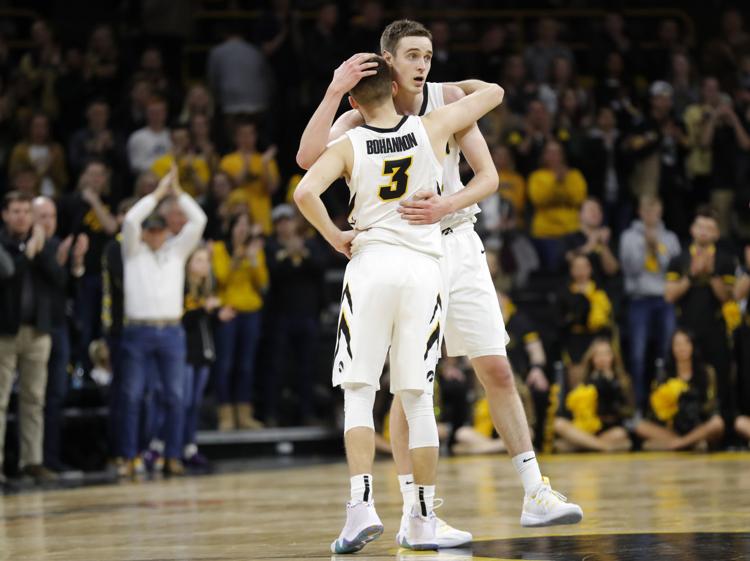 Rutgers Iowa Basketball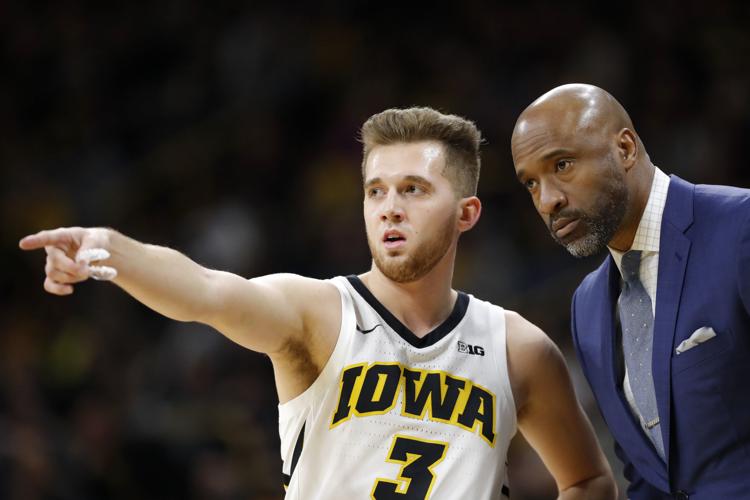 Iowa Ohio St Basketball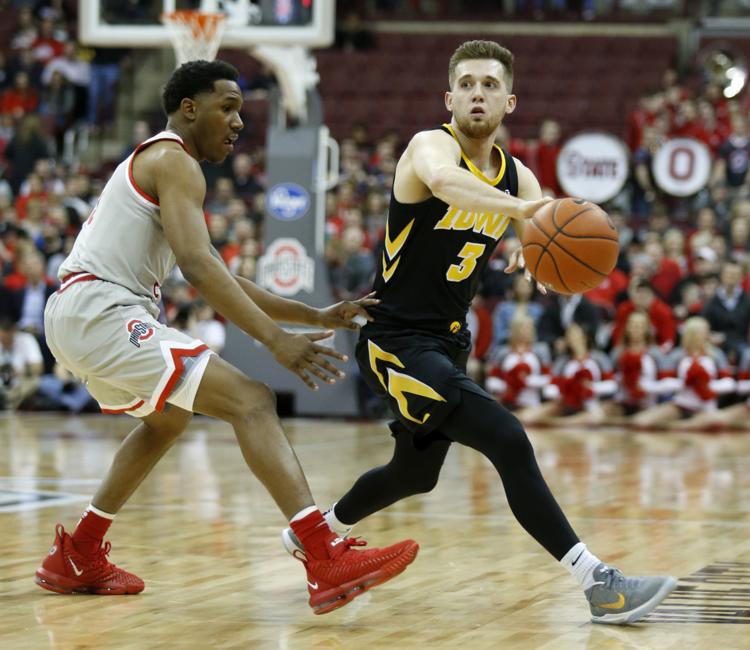 Iowa Ohio St Basketball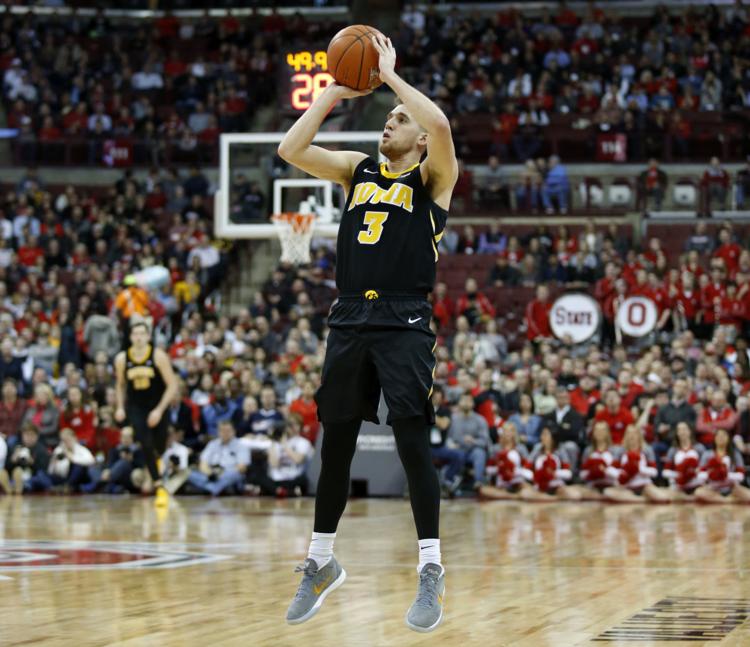 Indiana Iowa Basketball
Indiana Iowa Basketball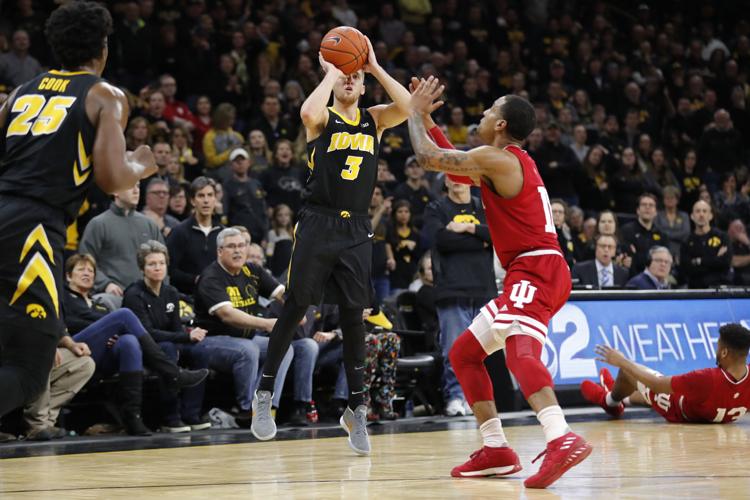 Indiana Iowa Basketball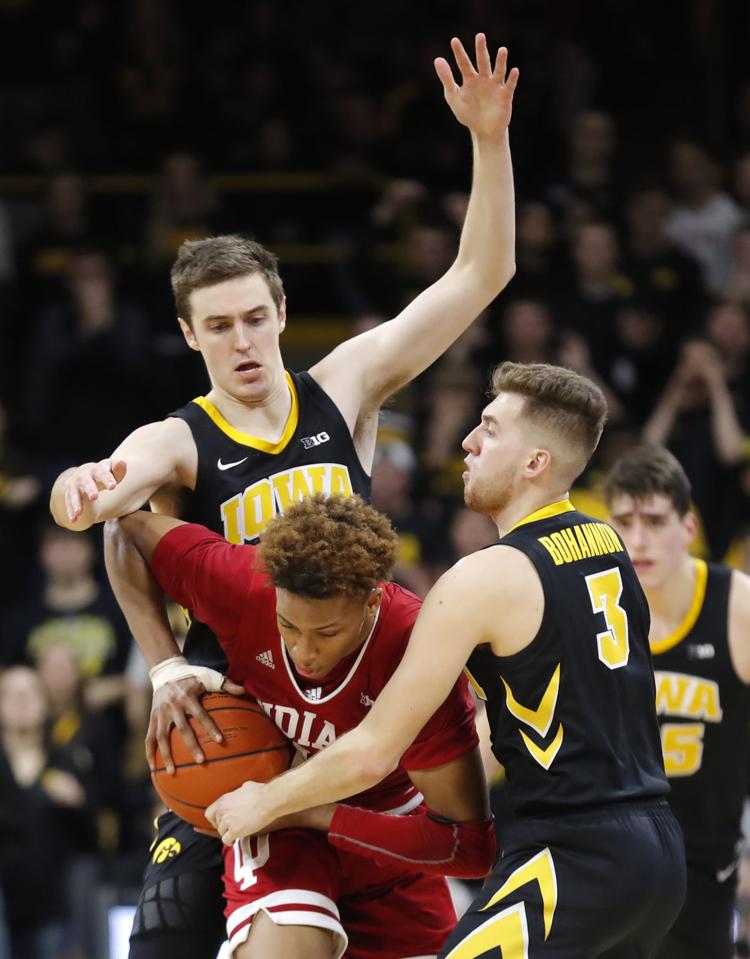 Indiana Iowa Basketball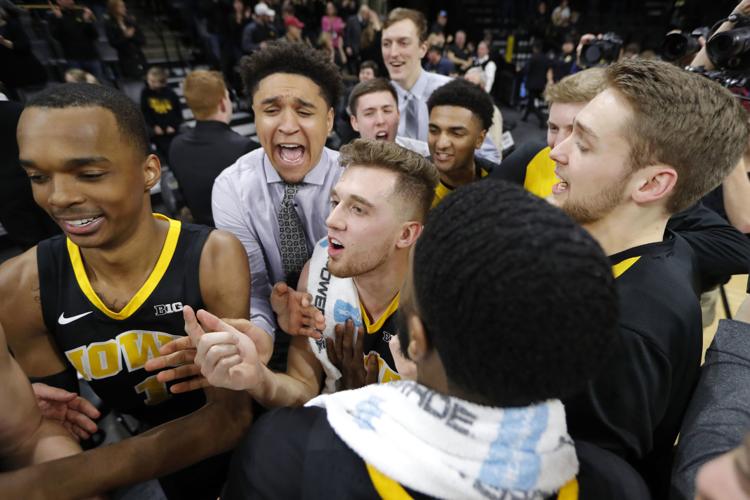 Indiana Iowa Basketball
Indiana Iowa Basketball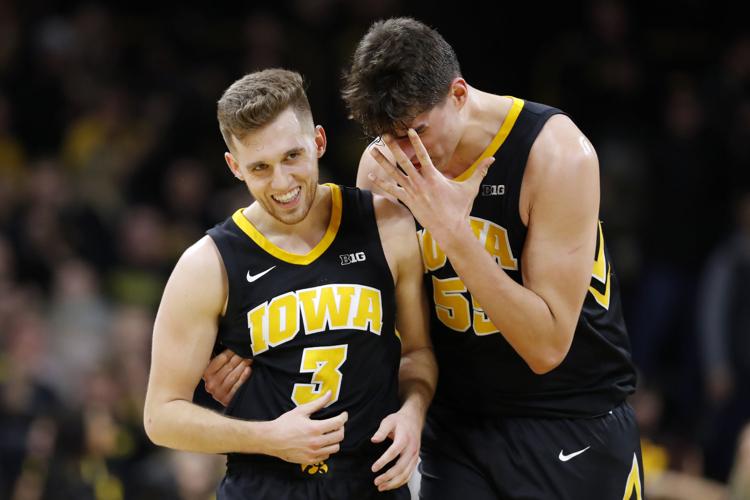 Iowa Rutgers Basketball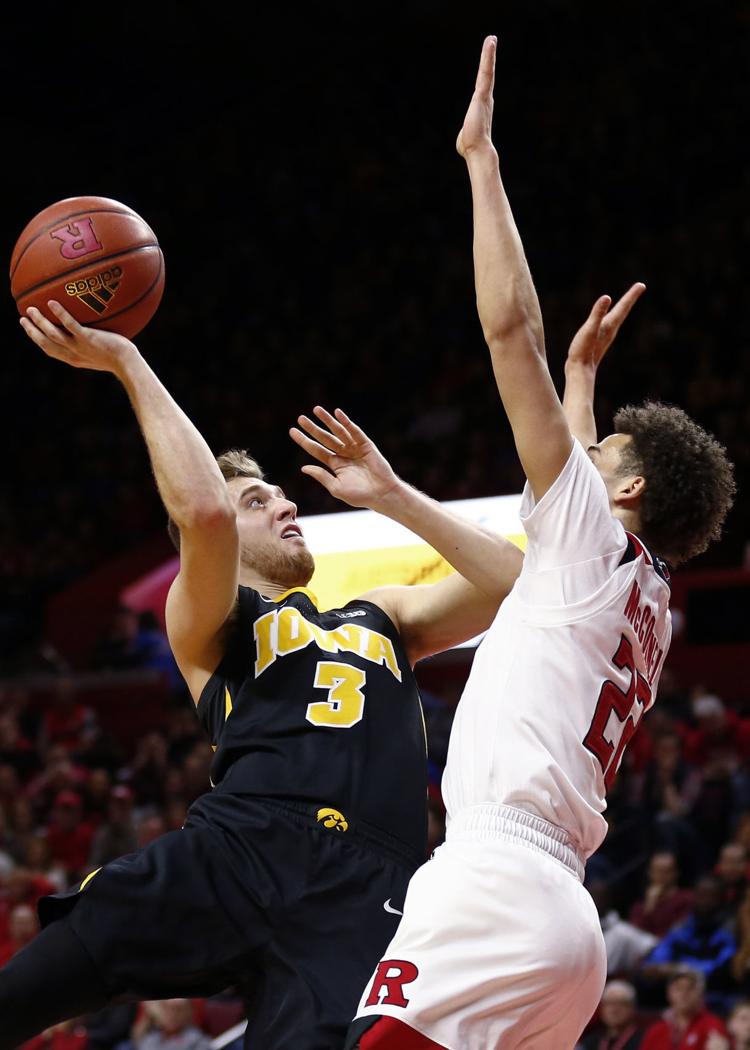 Northwestern Iowa Basketball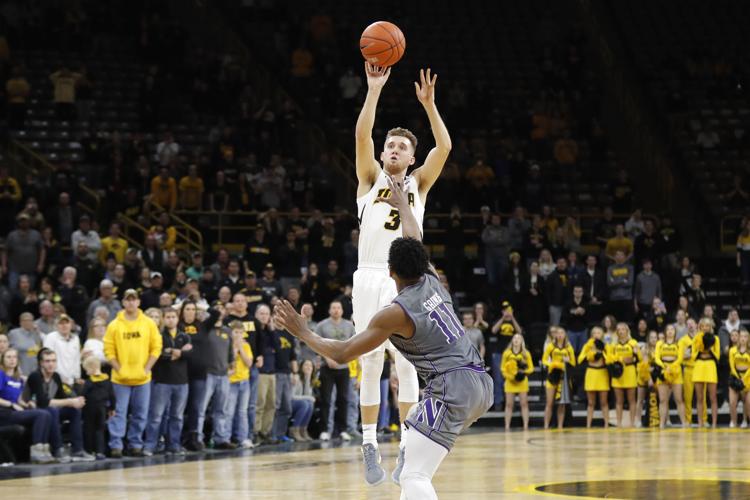 Northwestern Iowa Basketball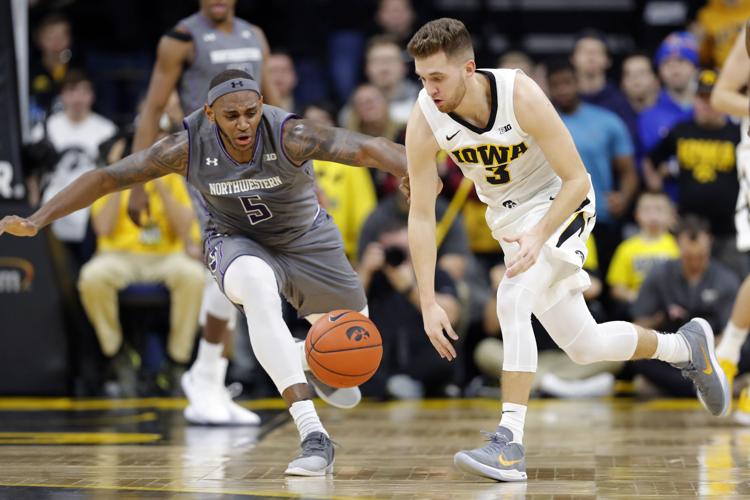 Northwestern Iowa Basketball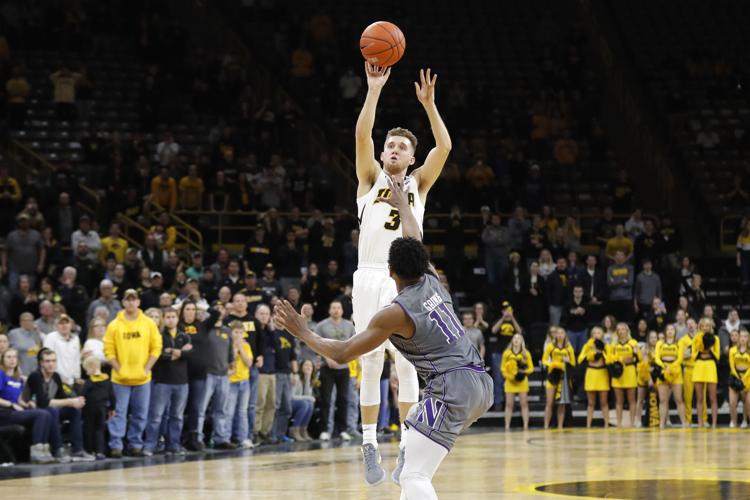 Northwestern Iowa Basketball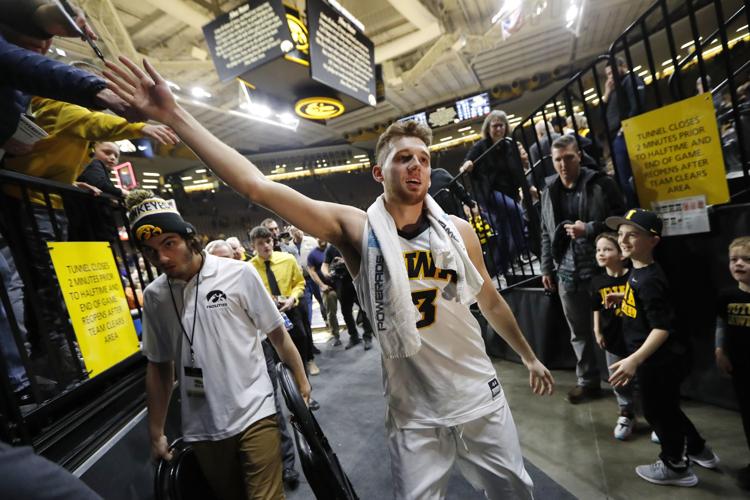 Northwestern Iowa Basketball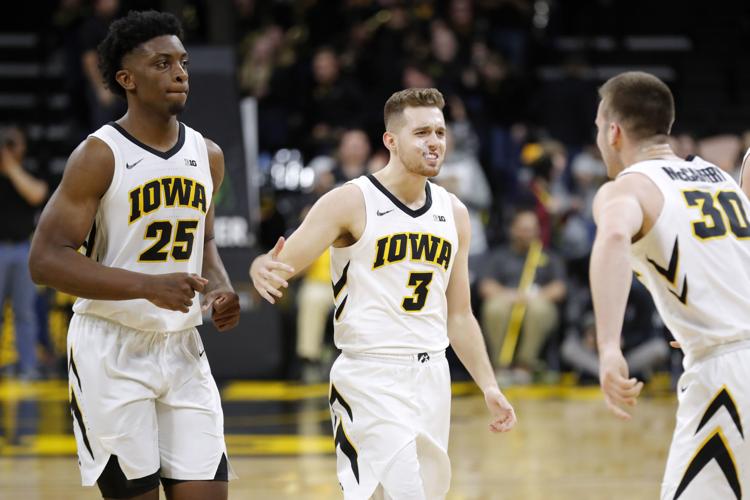 Northwestern Iowa Basketball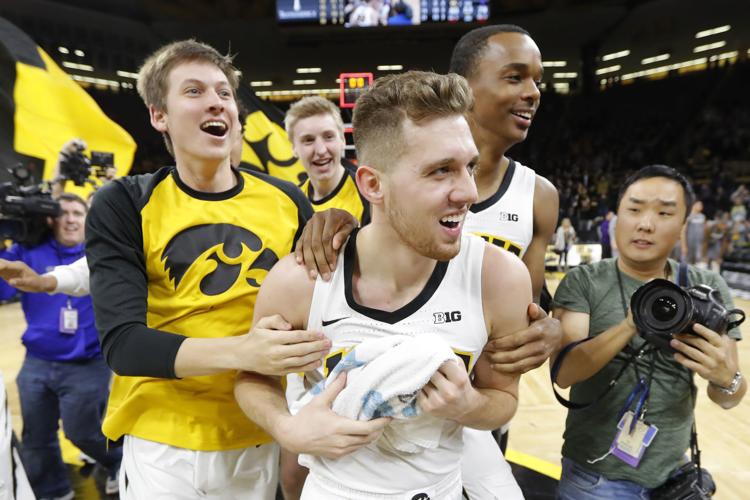 Iowa Indiana Basketball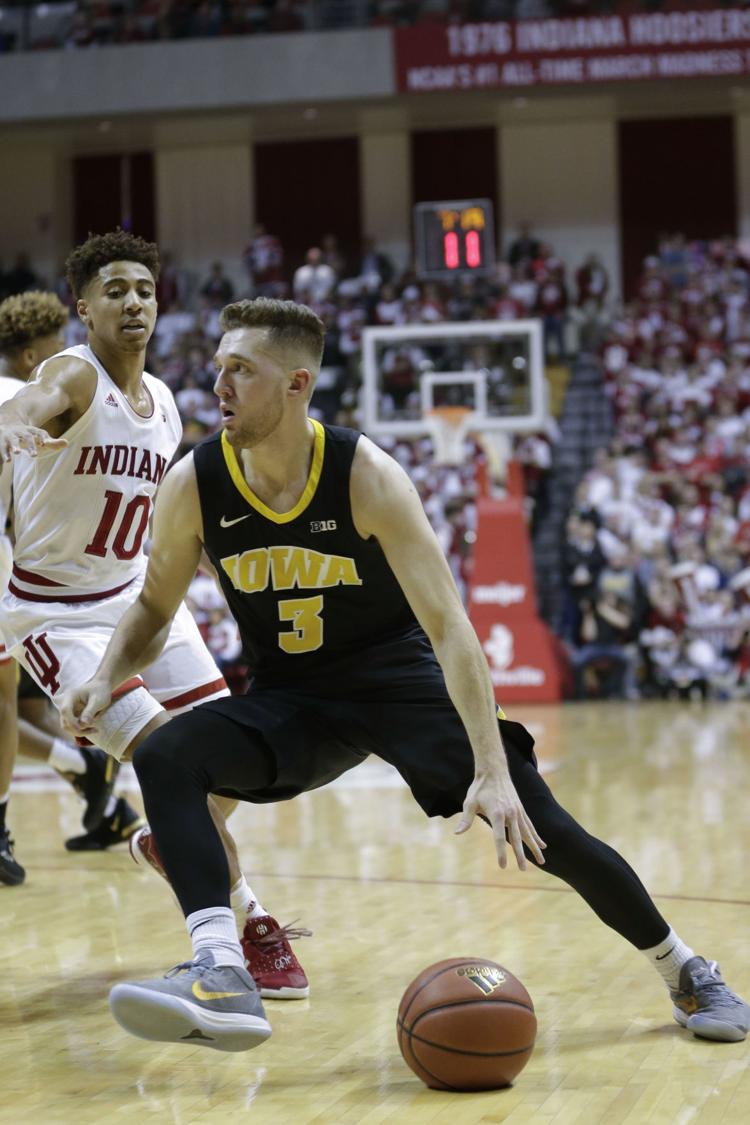 Iowa Indiana Basketball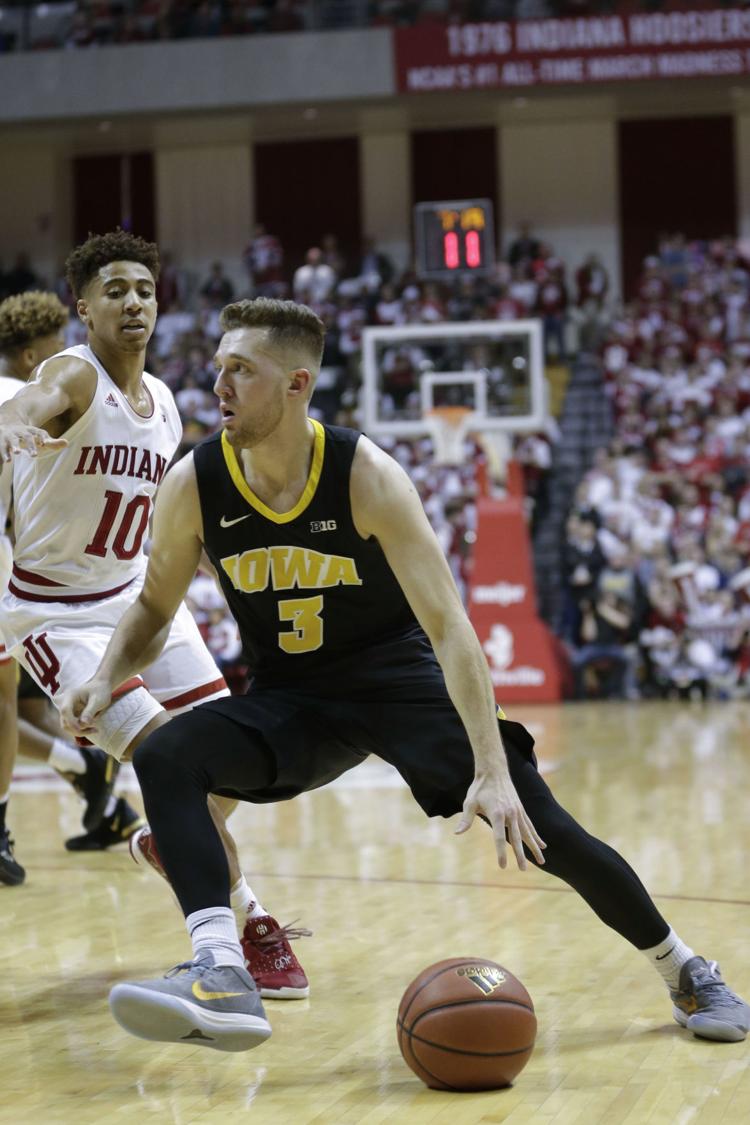 Iowa Indiana Basketball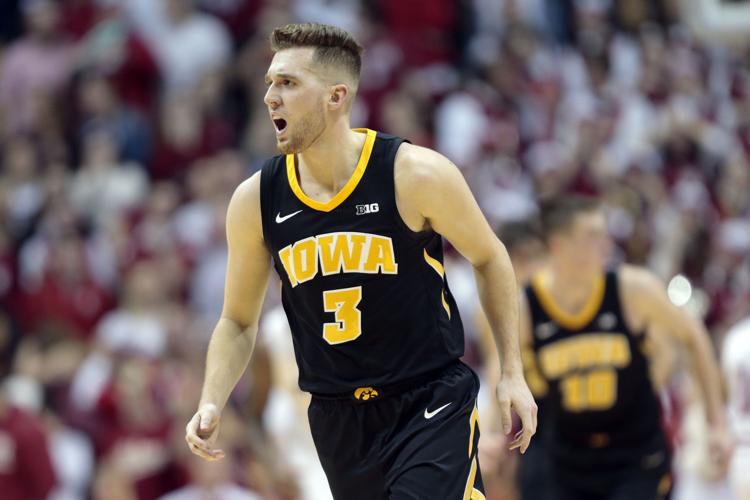 Michigan Iowa Basketball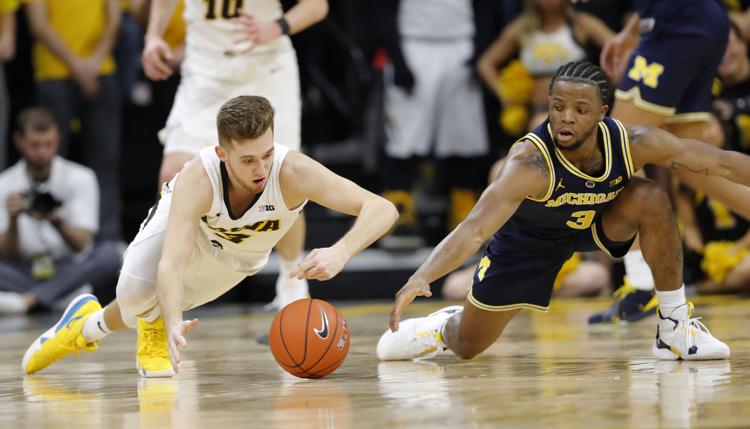 Michigan Iowa Basketball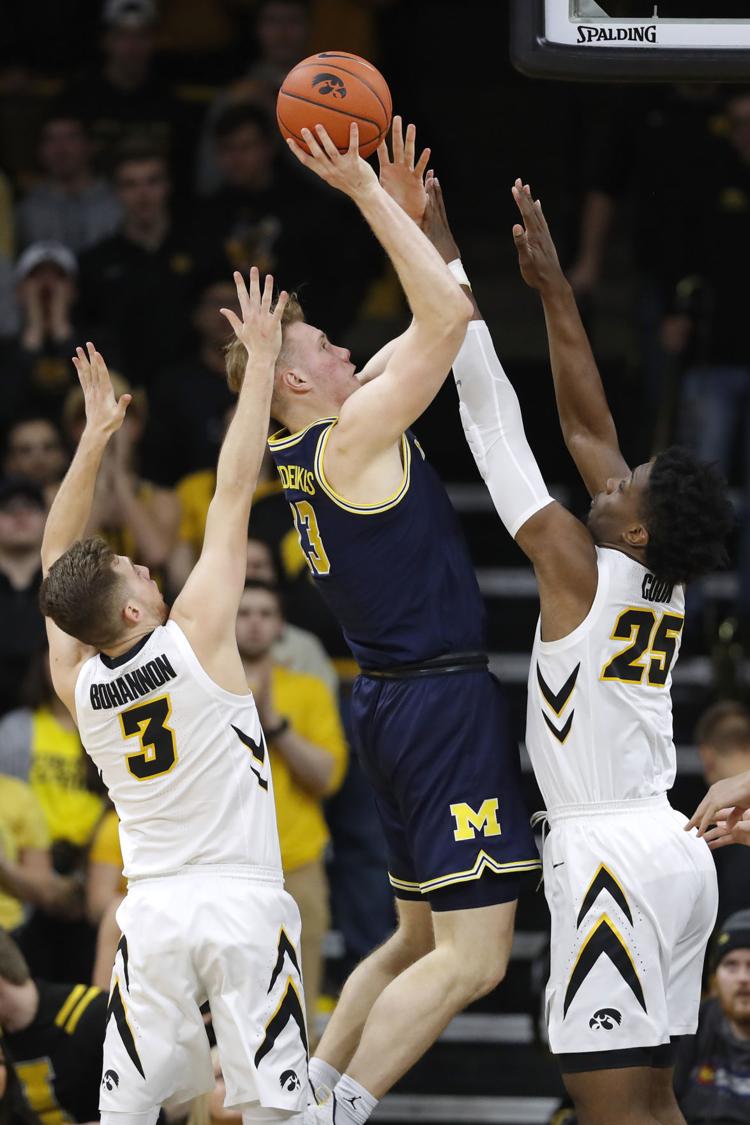 Michigan Iowa Basketball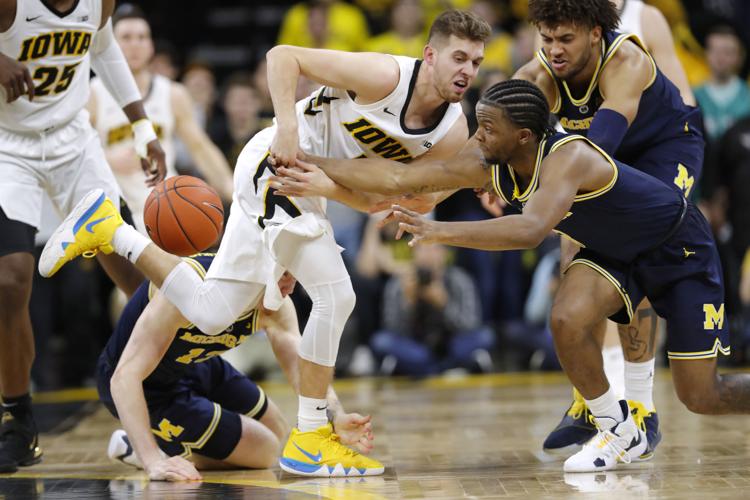 Michigan St Iowa Basketball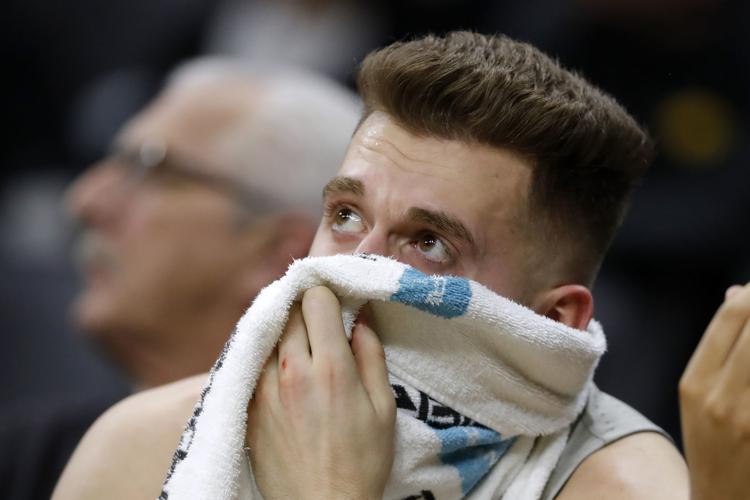 Michigan St Iowa Basketball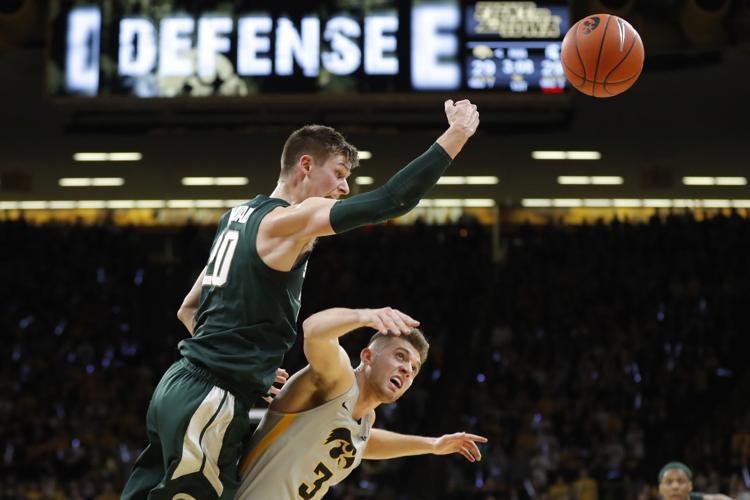 Michigan St Iowa Basketball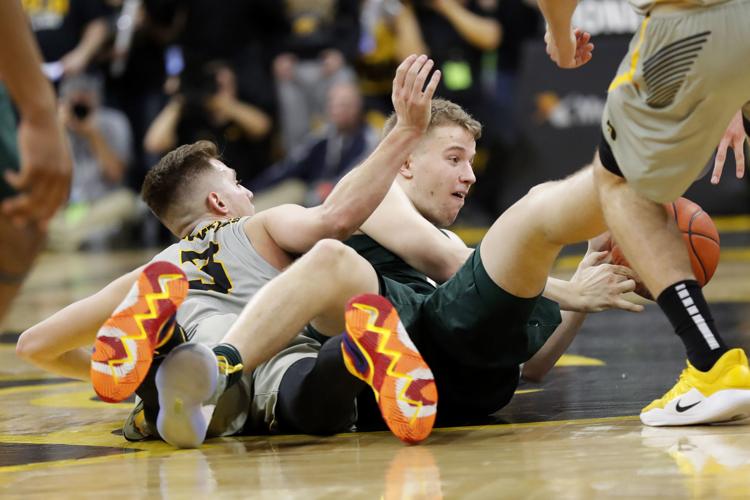 Michigan St Iowa Basketball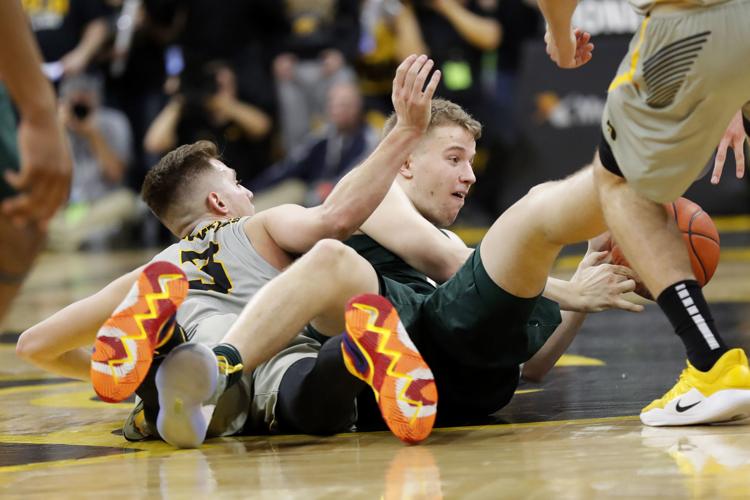 Michigan St Iowa Basketball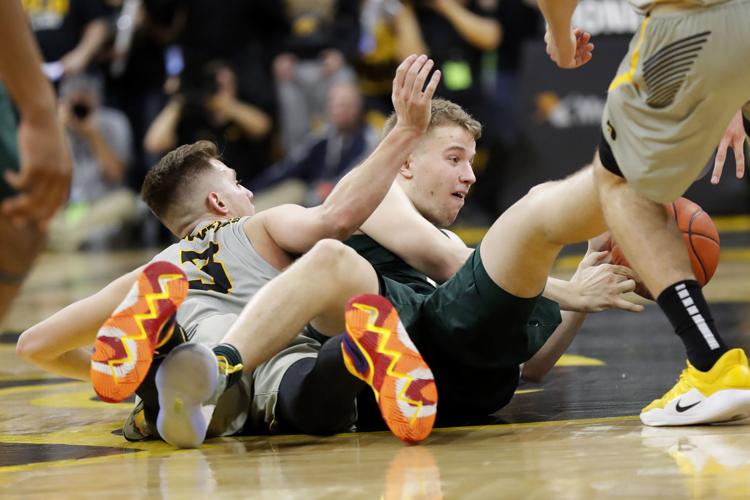 Michigan St Iowa Basketball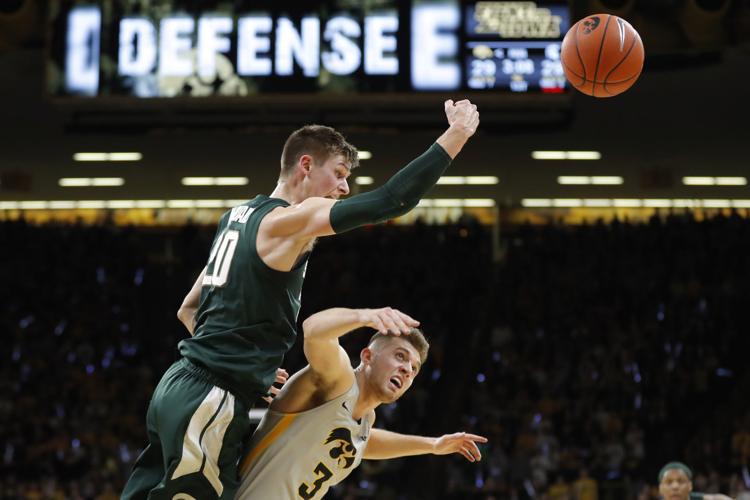 Michigan St Iowa Basketball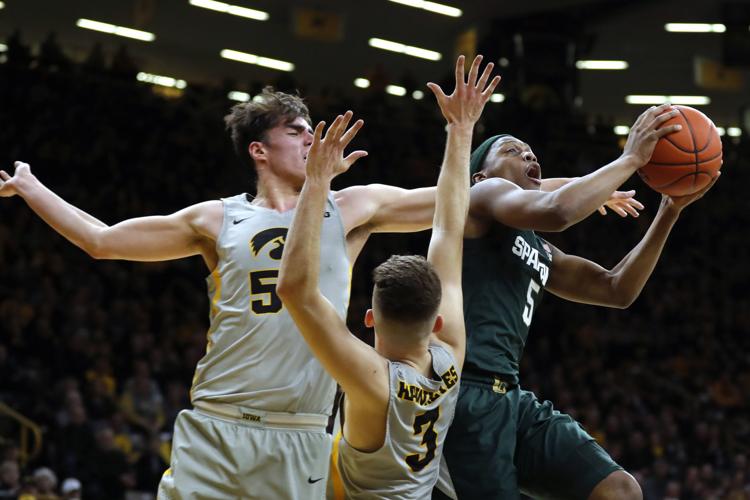 Michigan St Iowa Basketball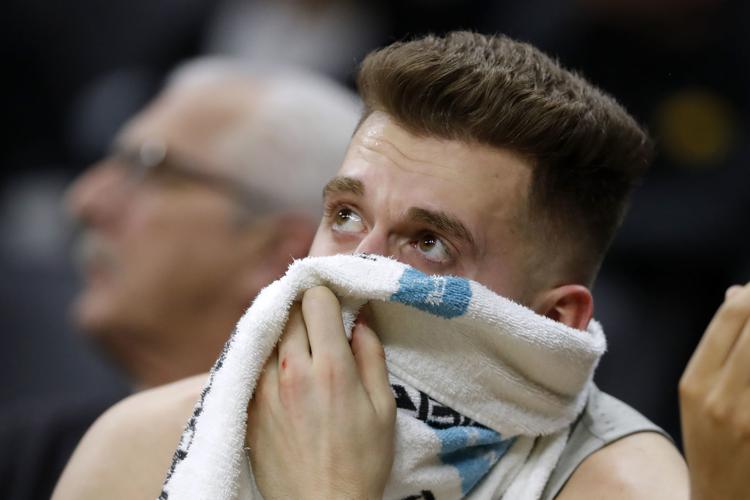 Michigan St Iowa Basketball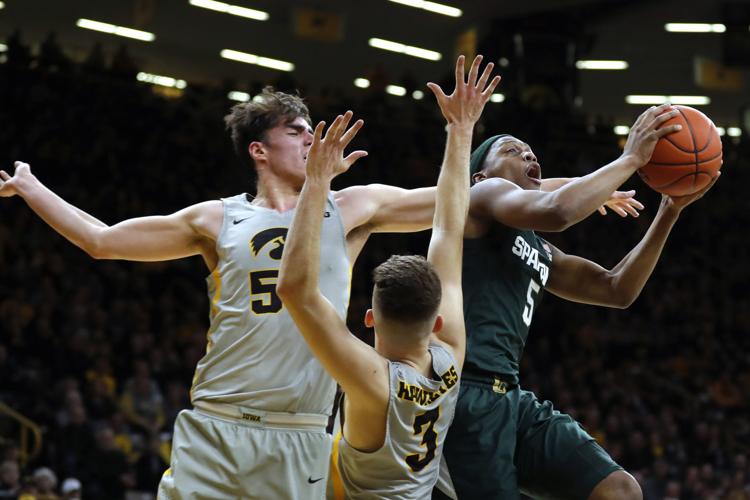 Ohio St Iowa Basketball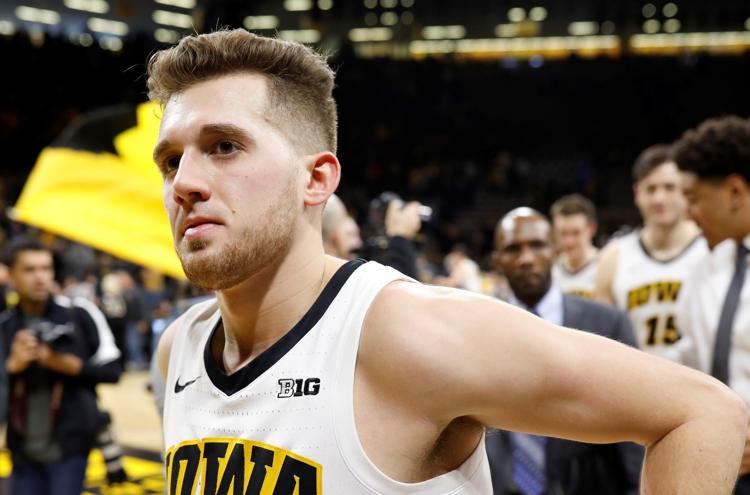 012719-OUTTAKES-002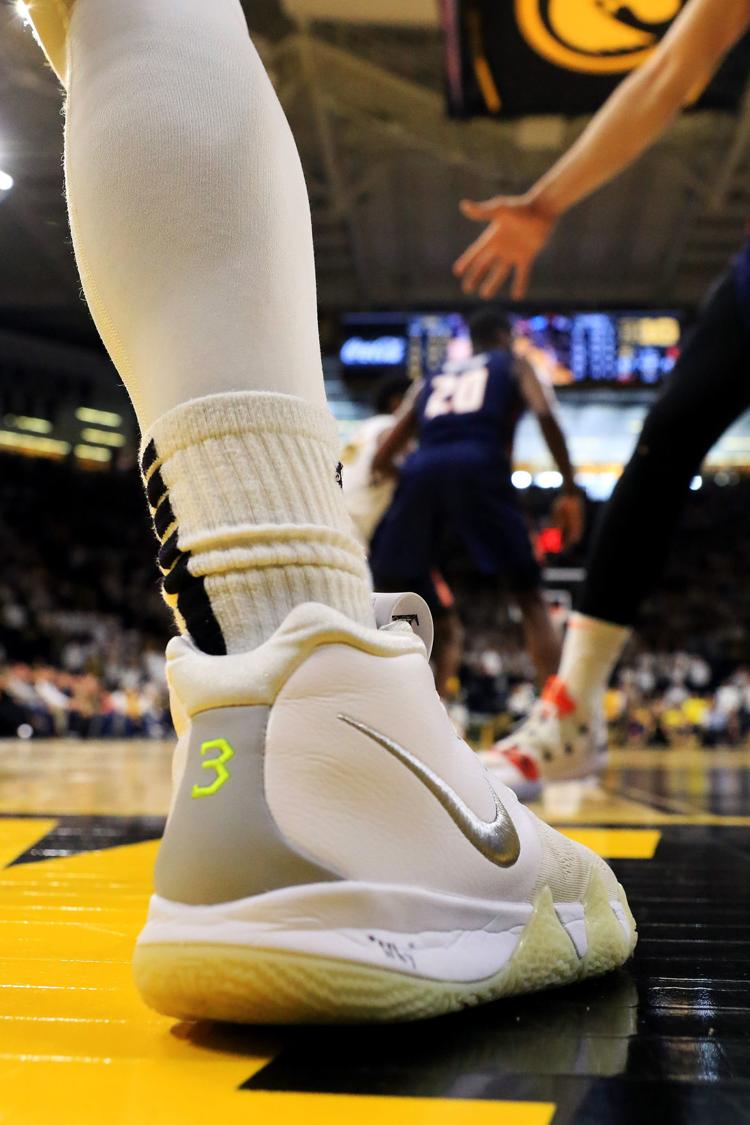 012019-qct-spt-iowa-bkb-009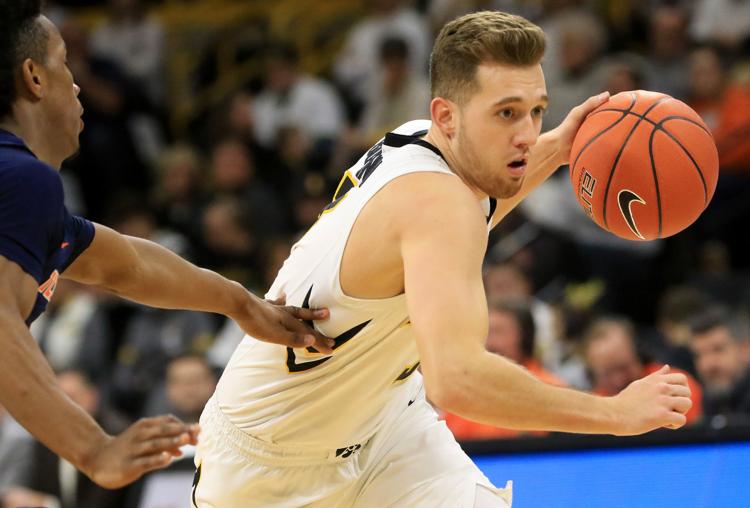 012019-qct-spt-iowa-bkb-010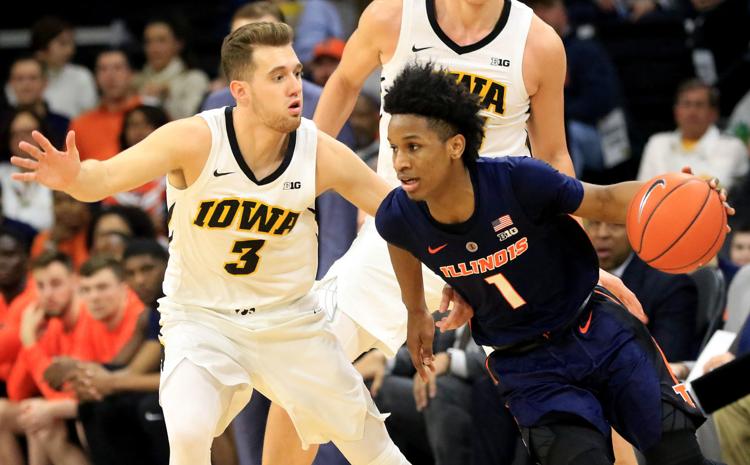 012019-qct-spt-iowa-bkb-011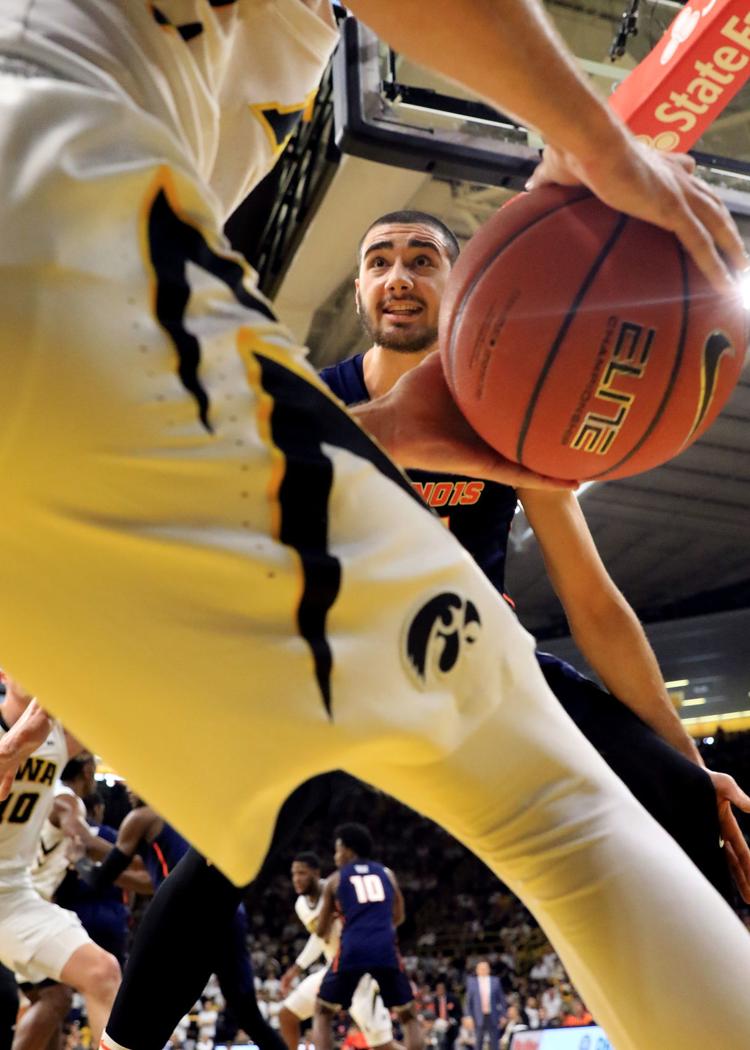 Iowa Penn St Basketball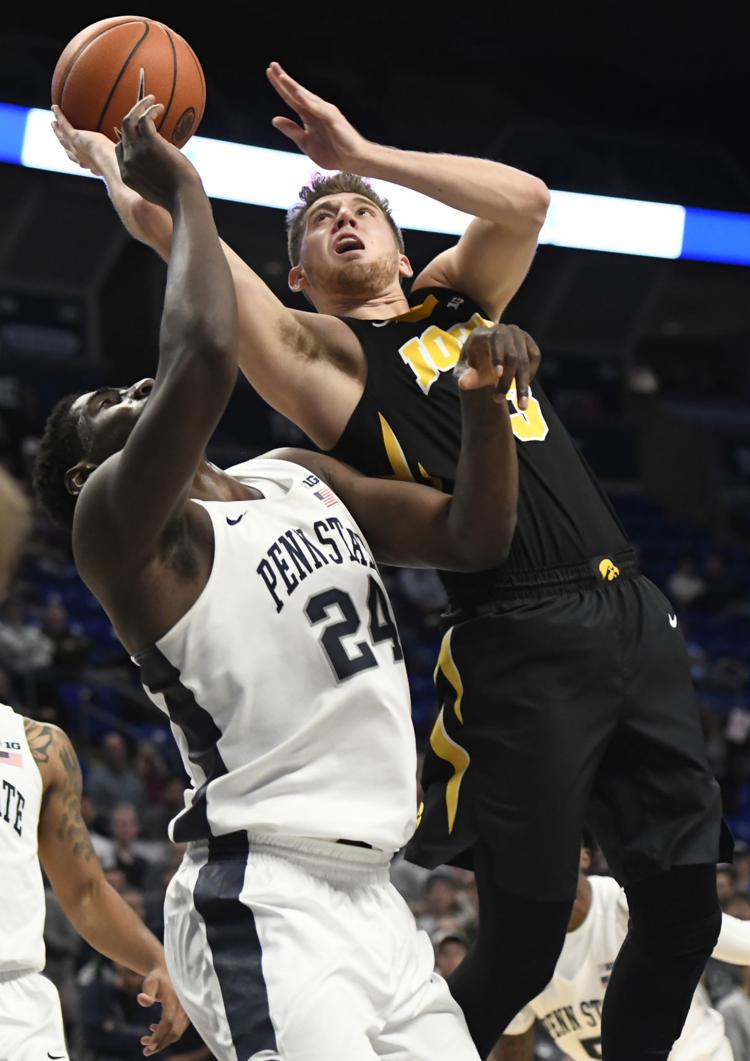 Iowa Penn St Basketball
Ohio St Iowa Basketball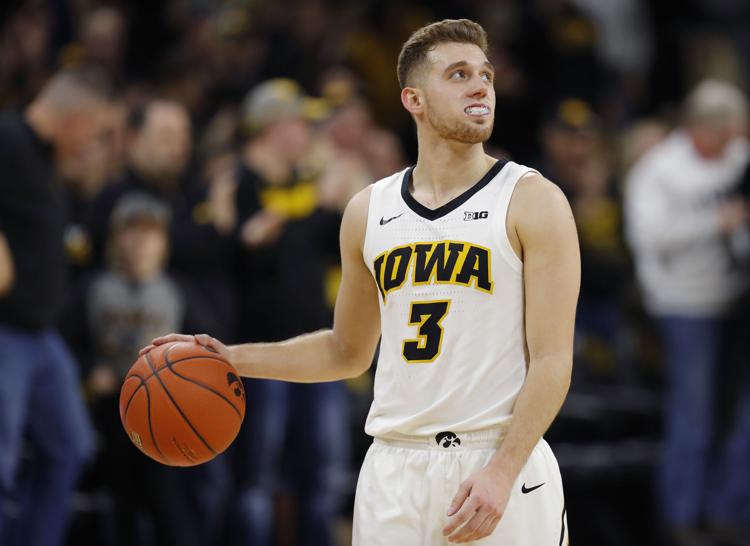 Ohio St Iowa Basketball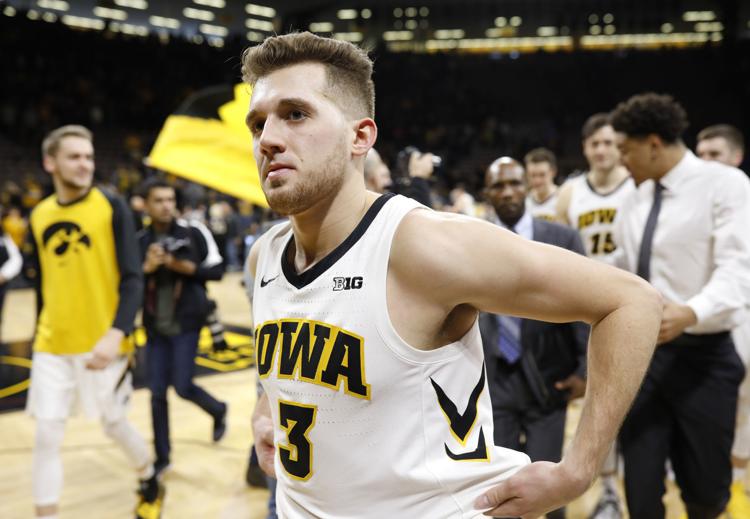 Ohio St Iowa Basketball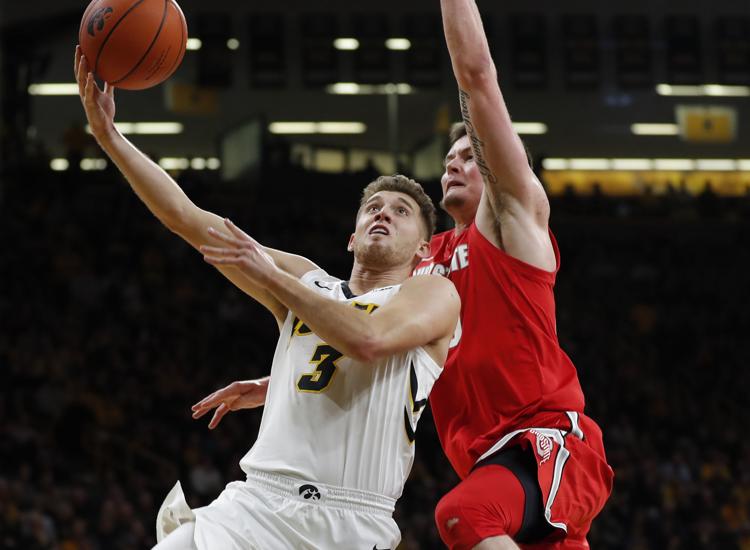 Ohio St Iowa Basketball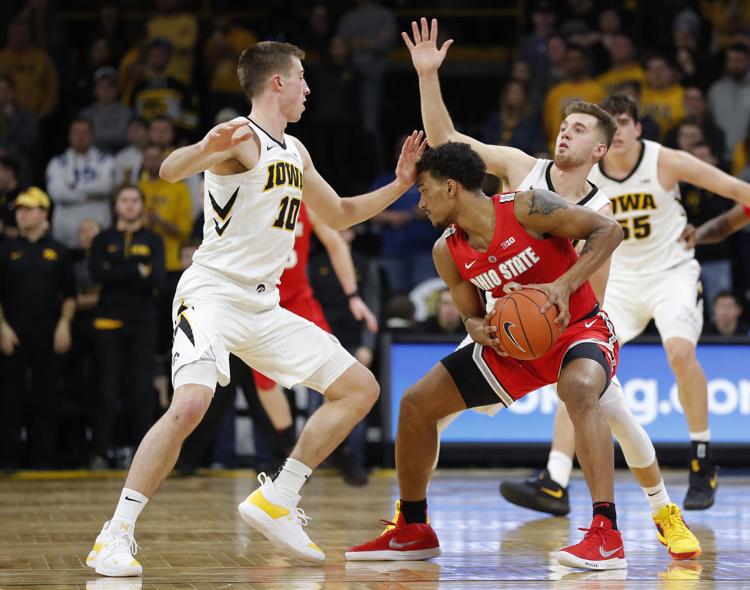 Ohio St Iowa Basketball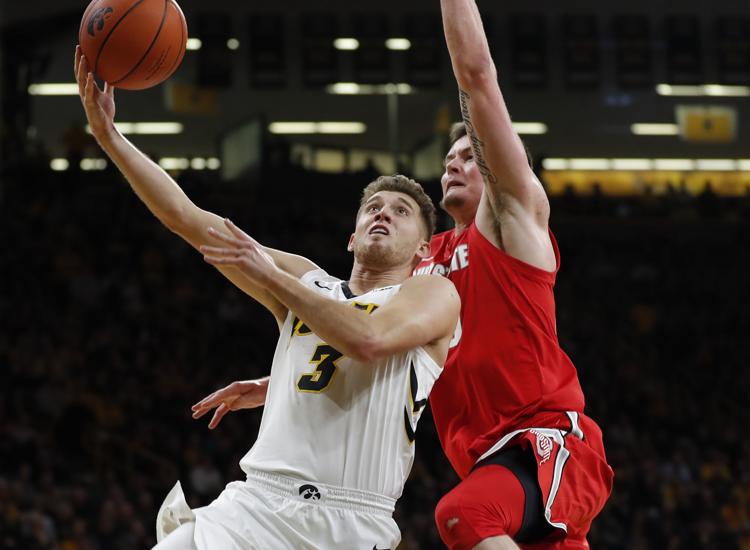 Iowa Northwestern Basketball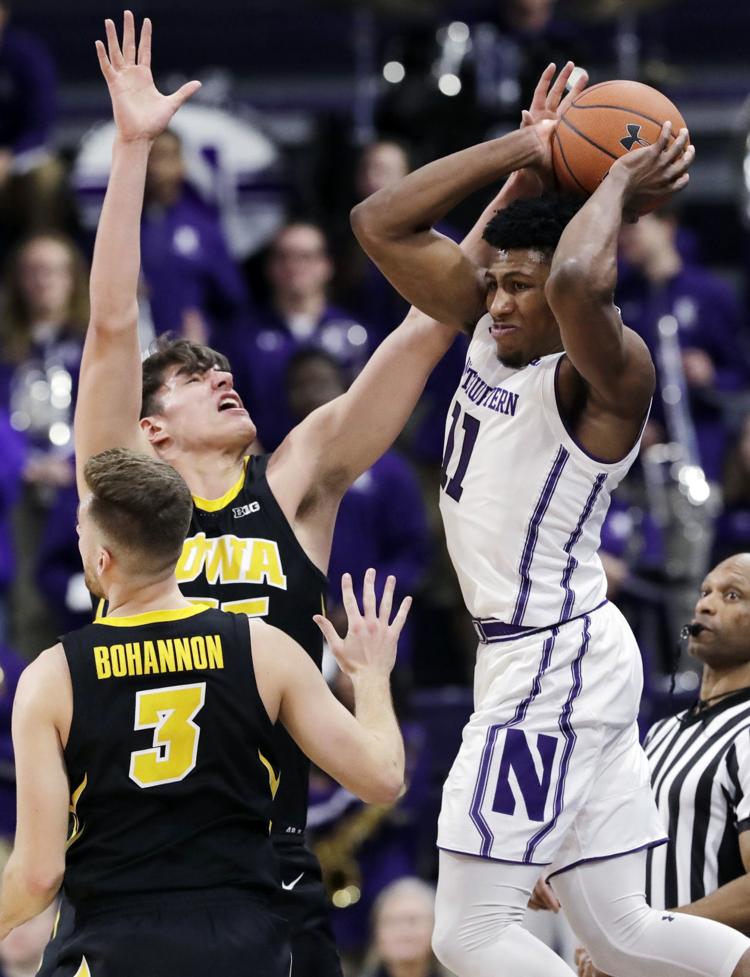 Iowa Northwestern Basketball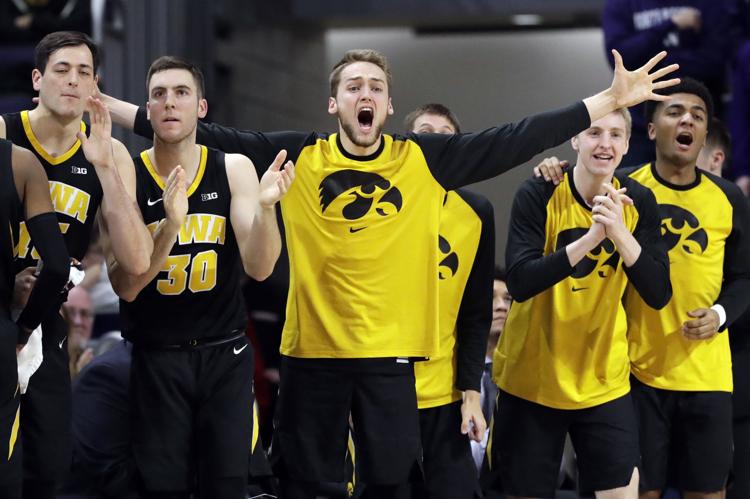 Iowa Northwestern Basketball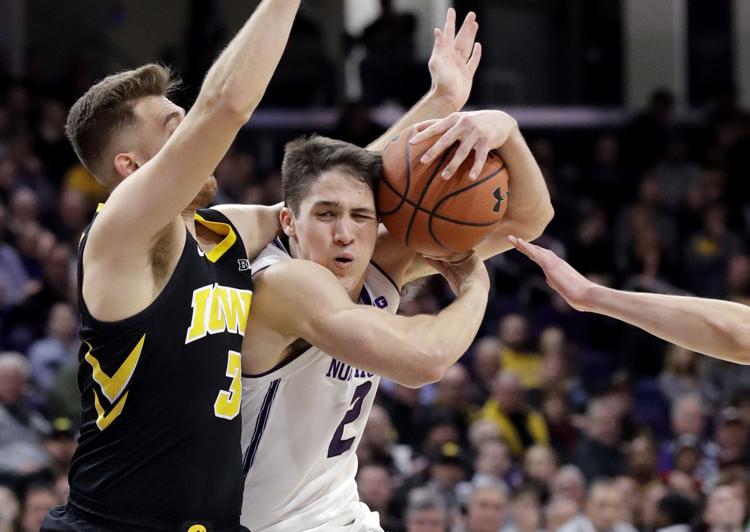 Iowa Northwestern Basketball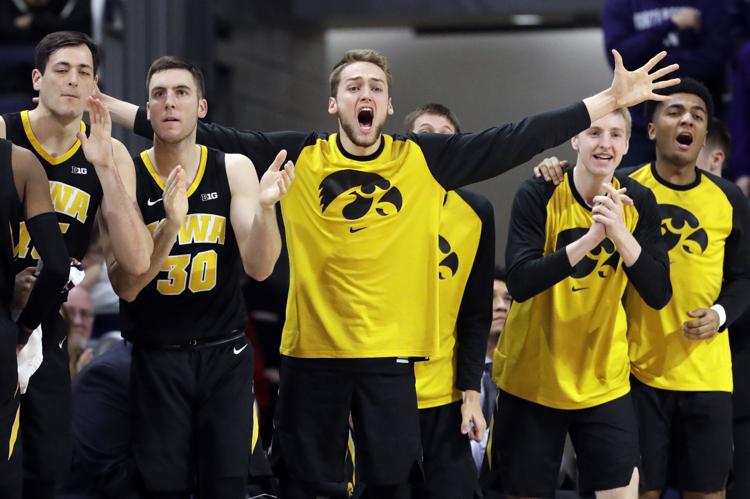 Iowa Northwestern Basketball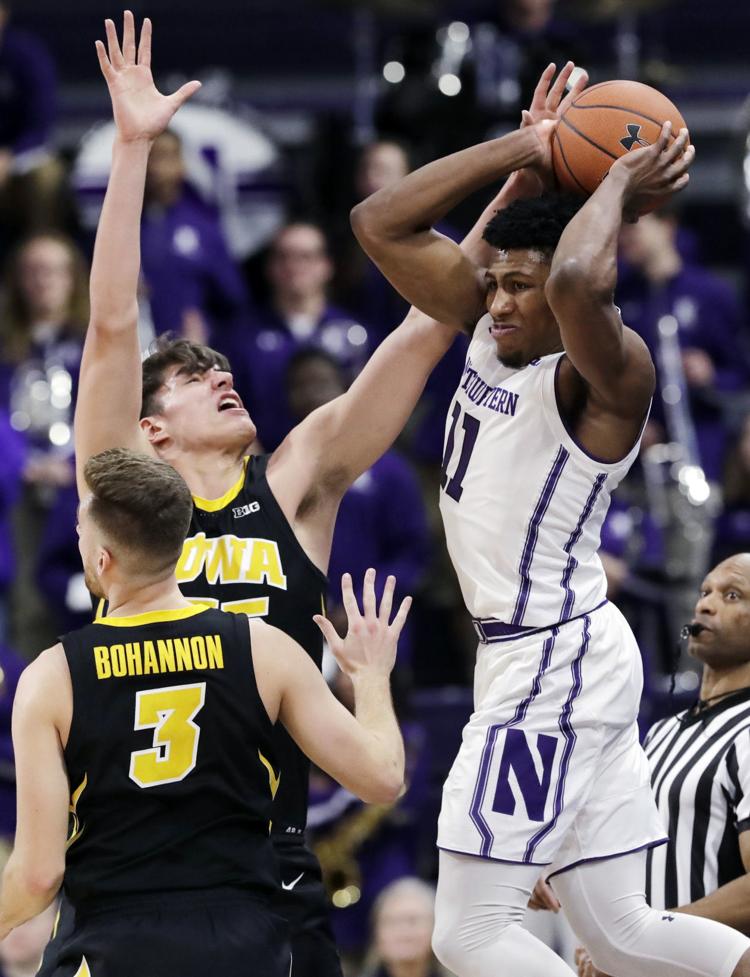 Nebraska Iowa Basketball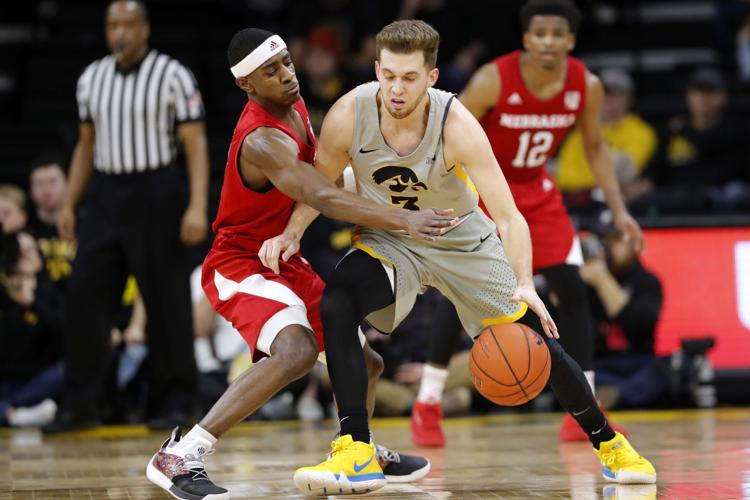 Nebraska Iowa Basketball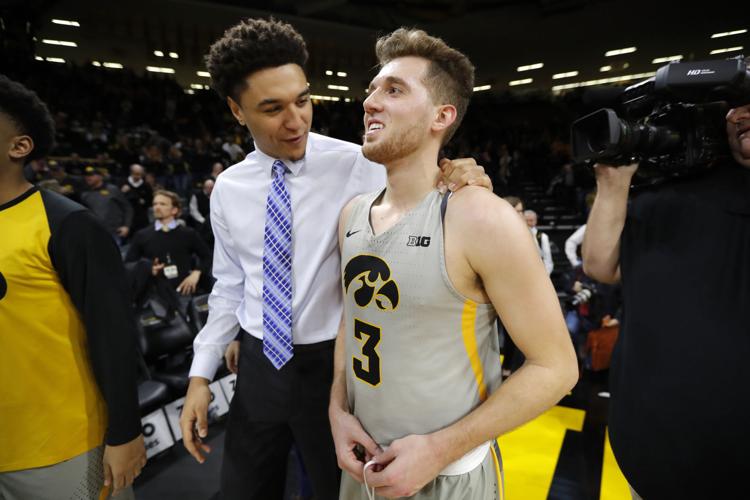 Pittsburgh Iowa Basketball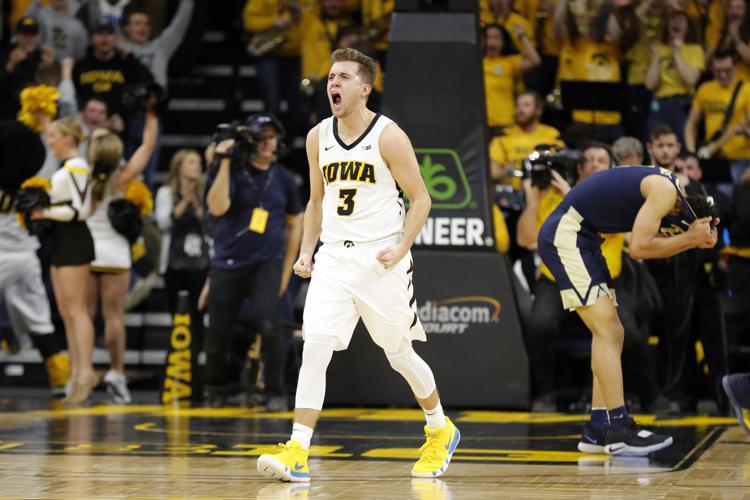 Bryant Iowa Basketball
Pittsburgh Iowa Basketball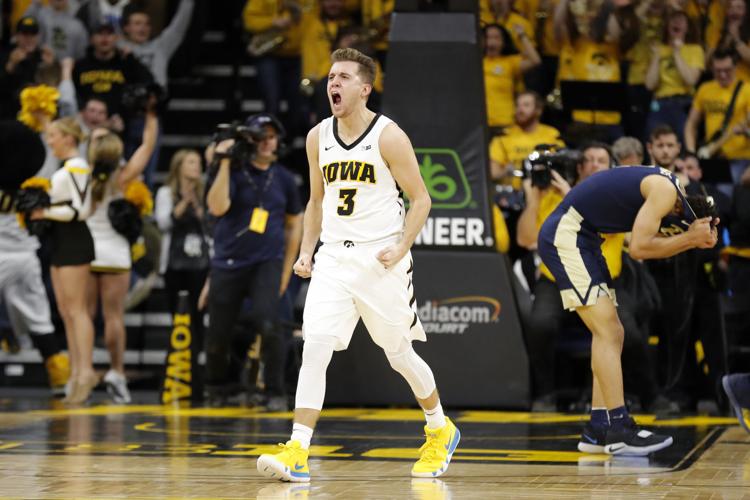 N Iowa Iowa Basketball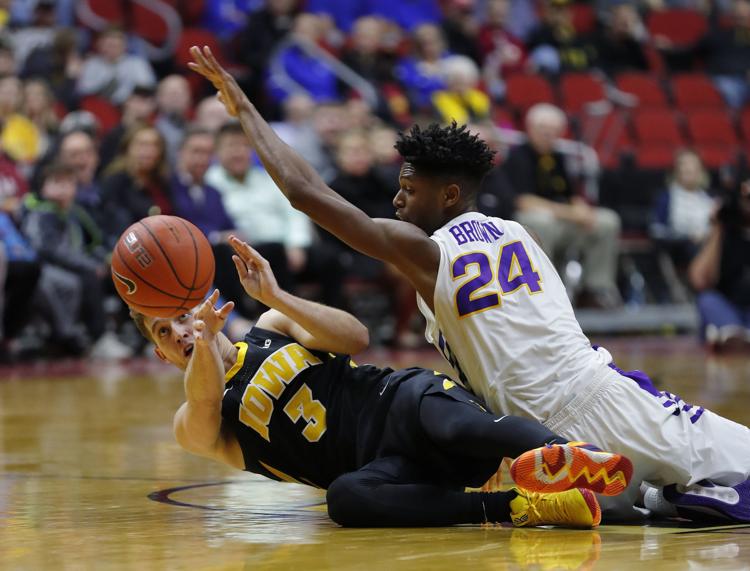 APTOPIX Alabama St Iowa Basketball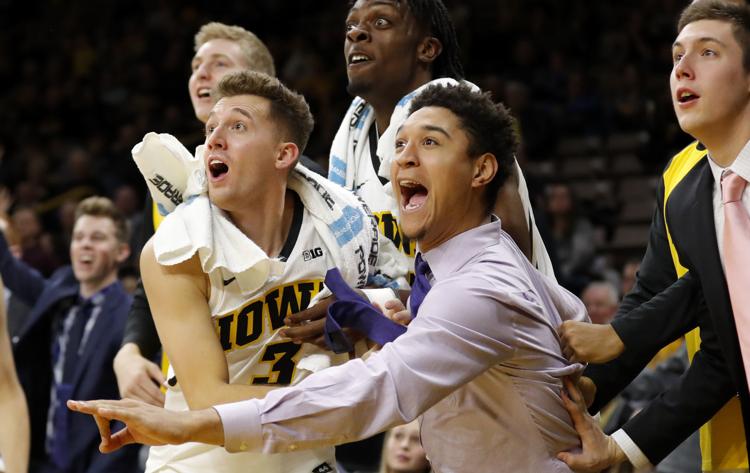 111118-Iowa-bb-006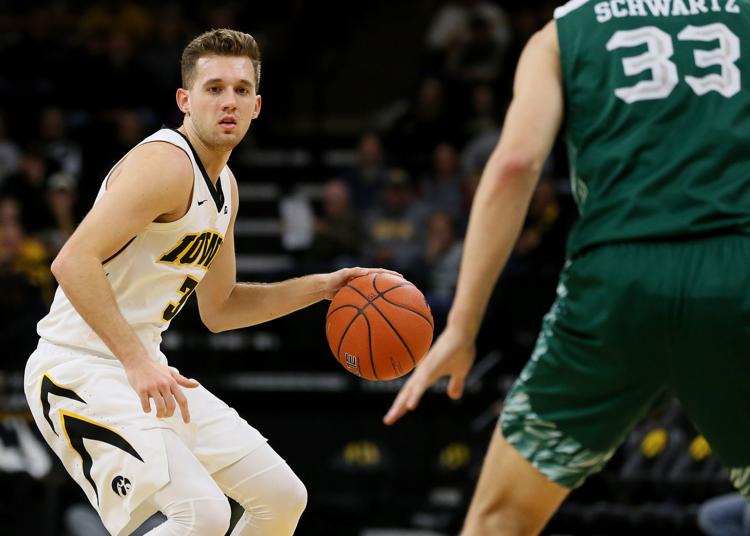 100818-Iowa-BB-Media-Day-024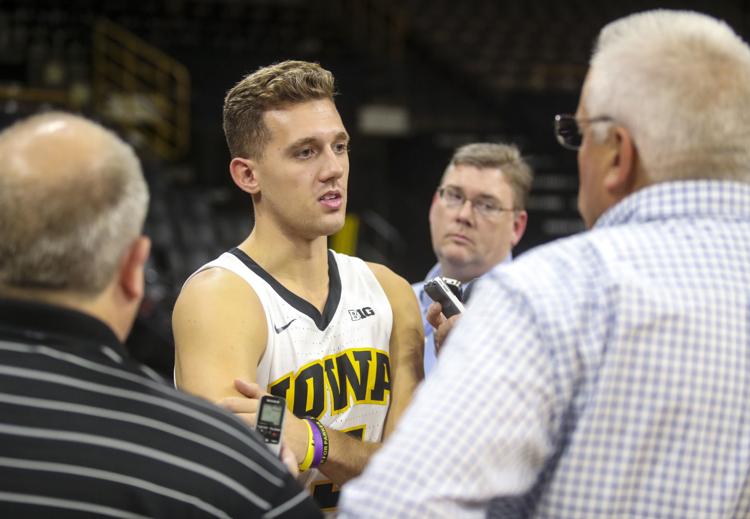 Bohannon poster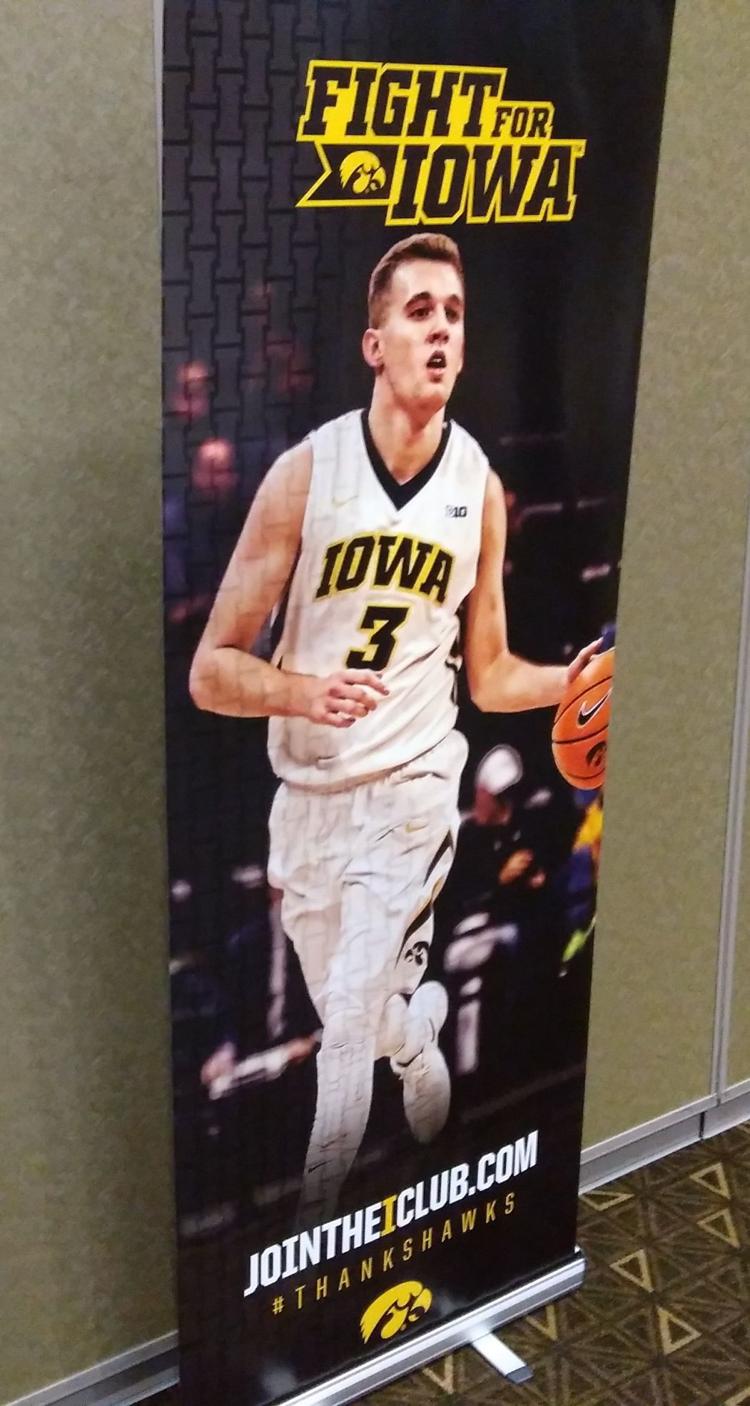 Michigan St Iowa Basketball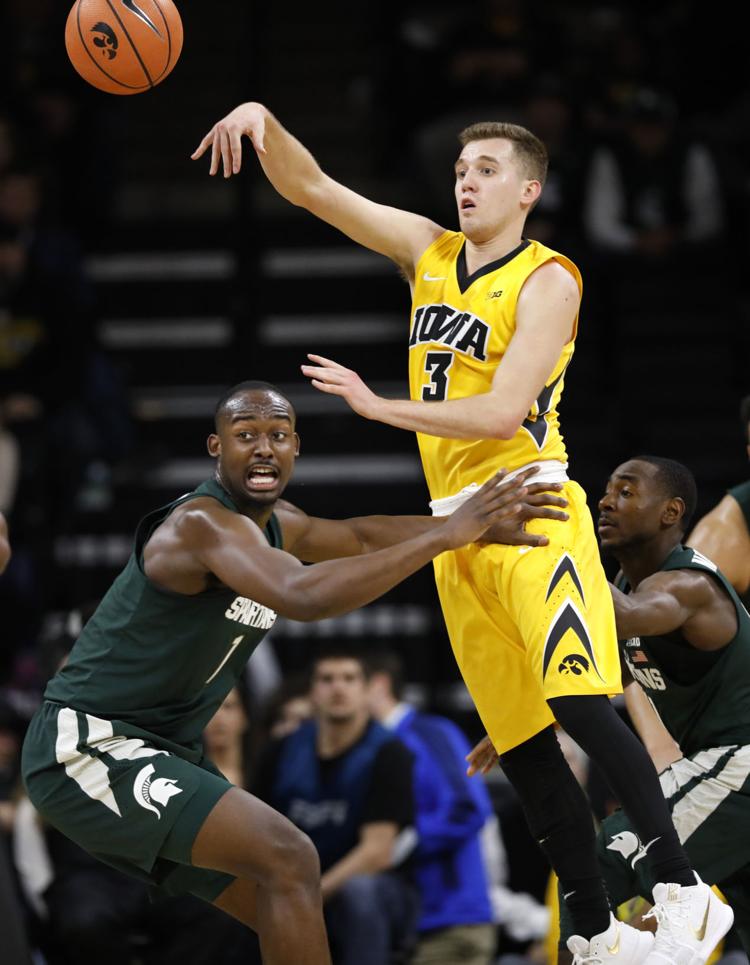 Iowa Ohio St Basketball
Iowa Ohio St Basketball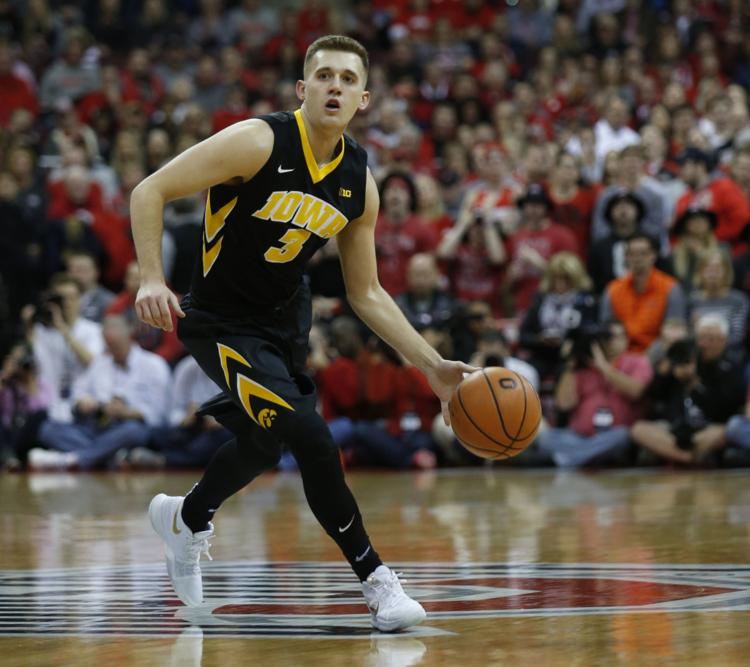 Iowa Minnesota Basketball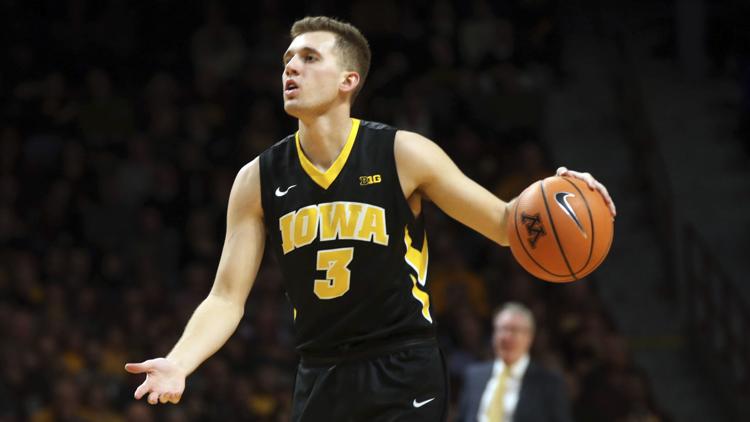 Minnesota Iowa Basketball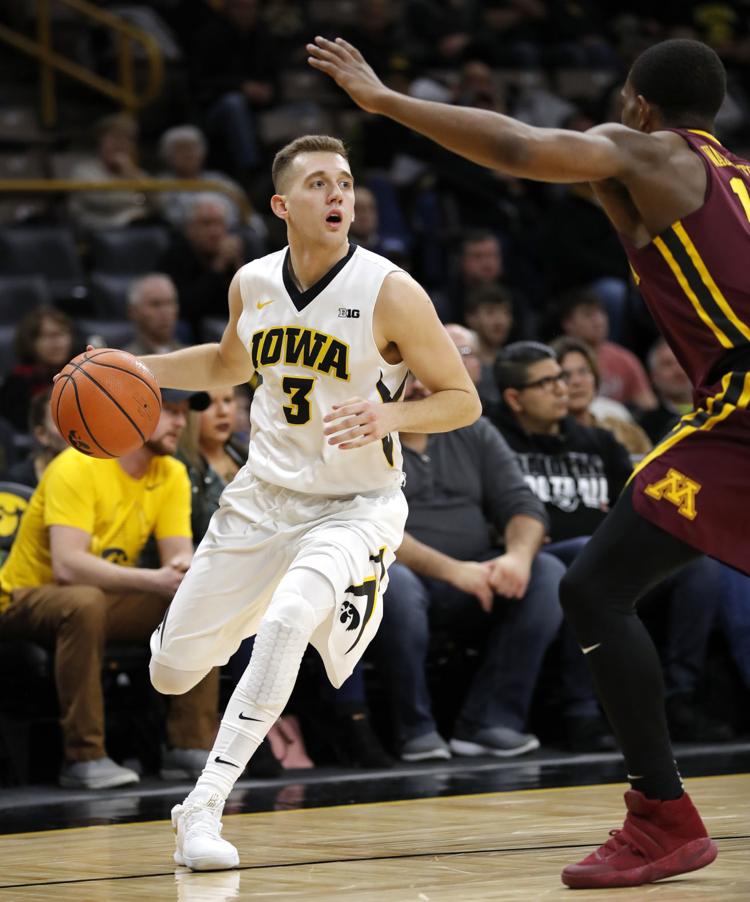 B10 Iowa Michigan Basketball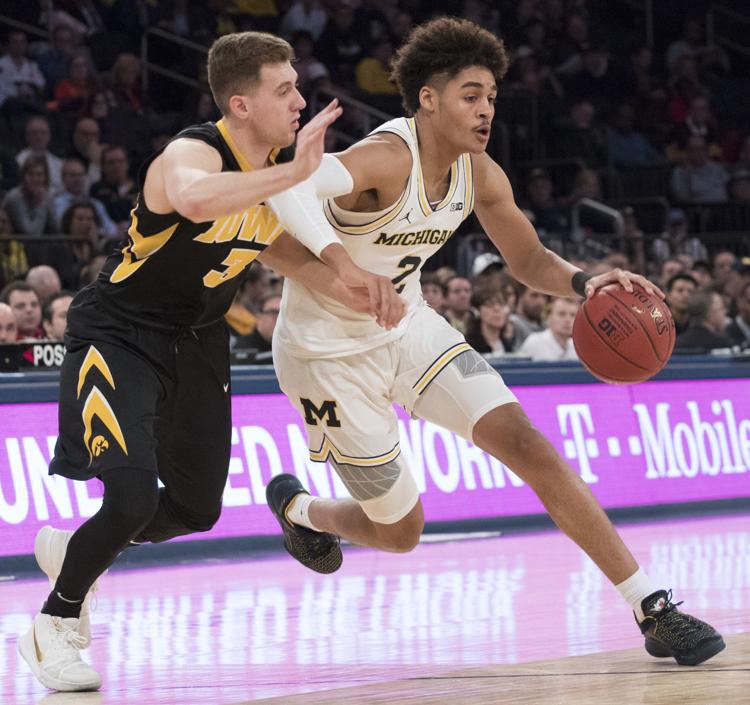 Jordan Bohannon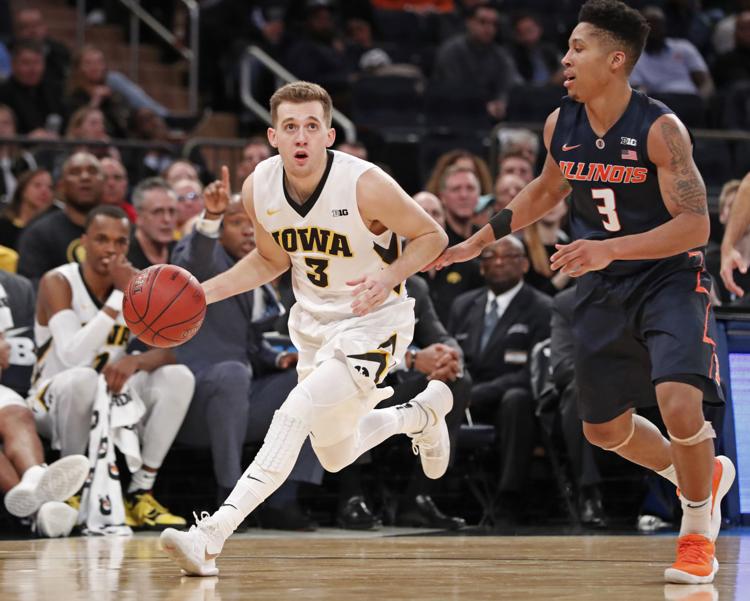 Northwestern Iowa Basketball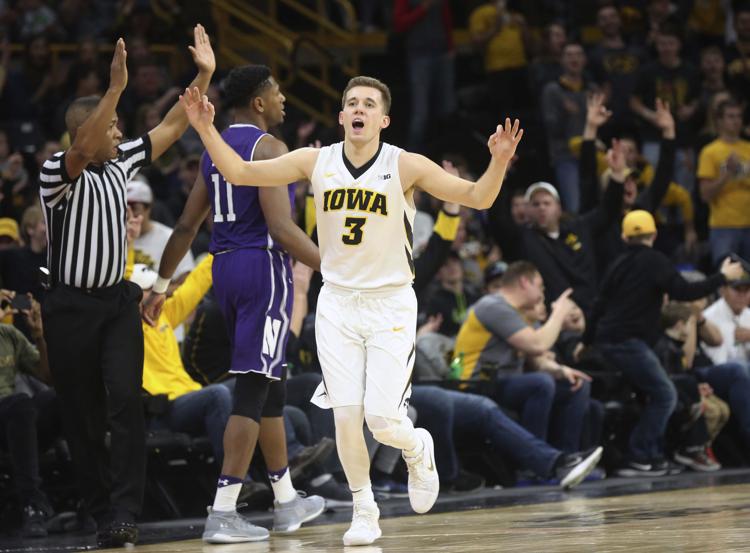 Iowa Minnesota Basketball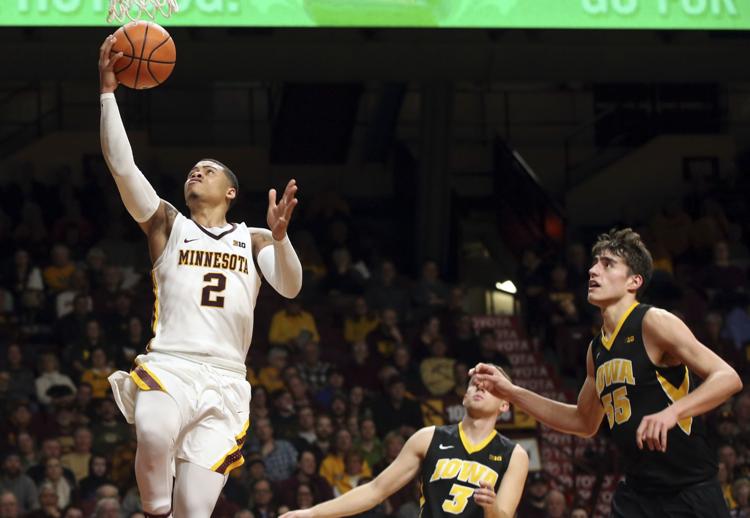 Minnesota Iowa Basketball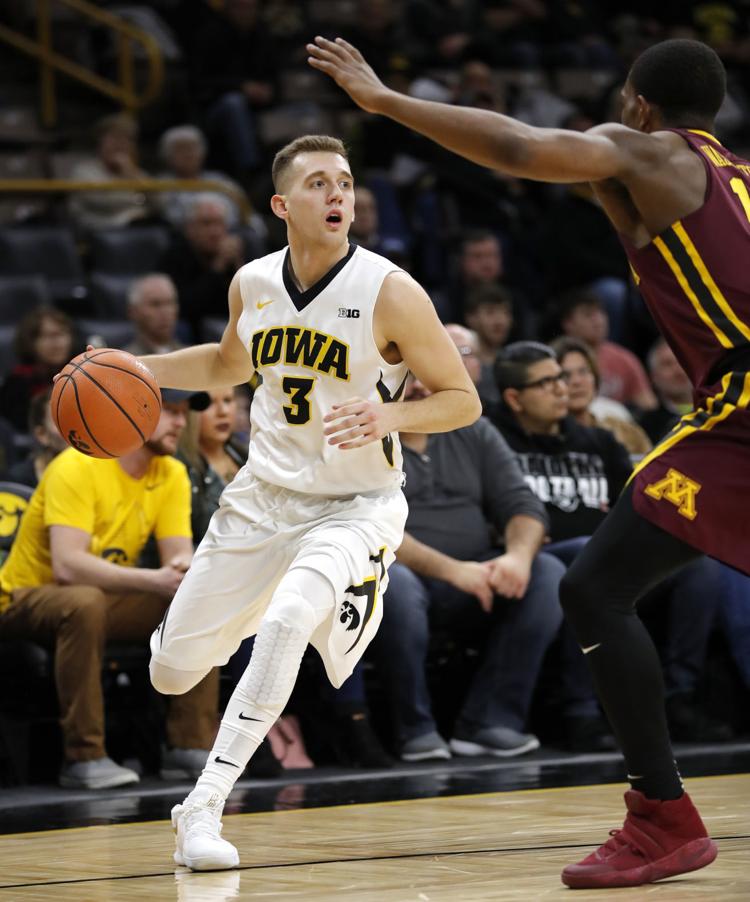 Michigan St Iowa Basketball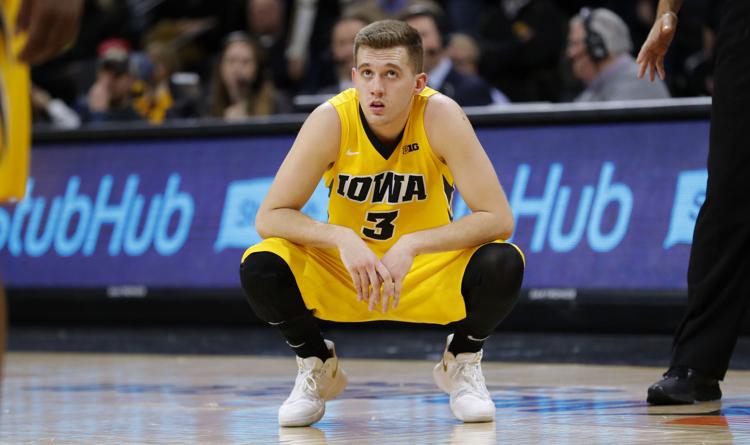 Iowa Ohio St Basketball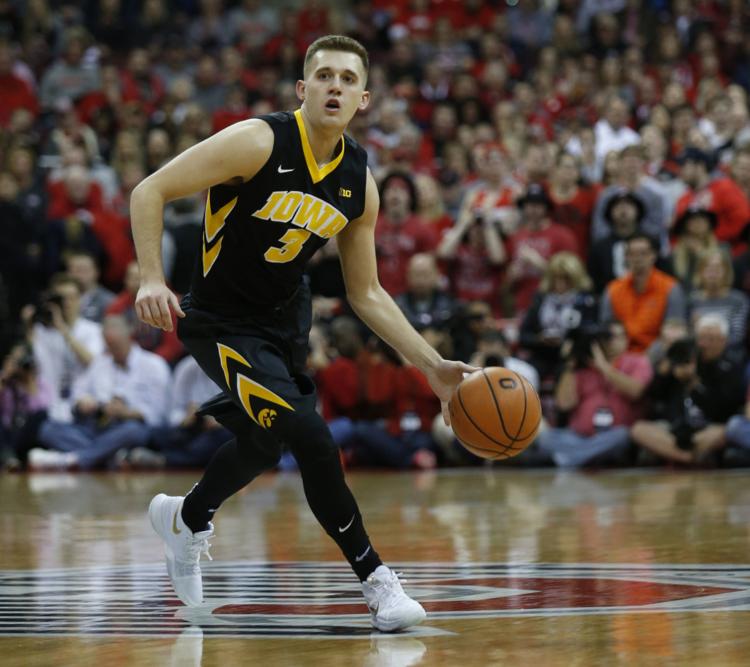 Indiana Iowa Basketball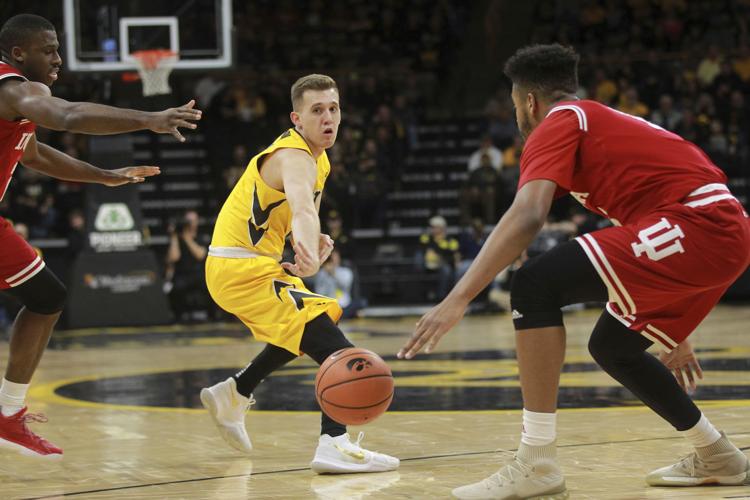 APTOPIX Michigan St Iowa Basketball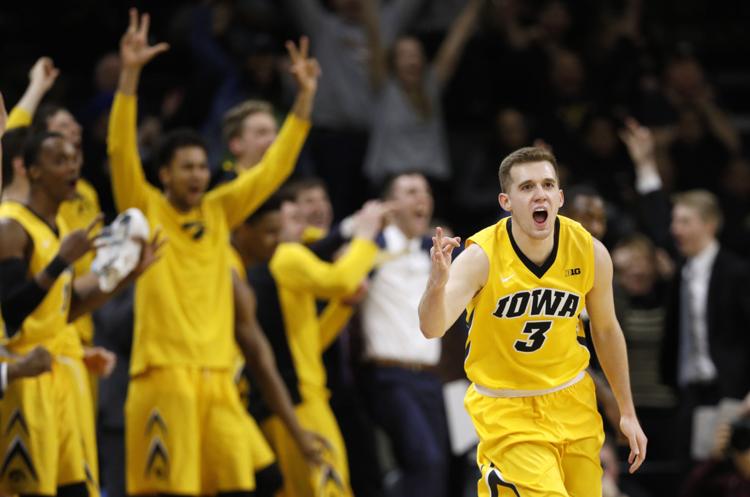 Iowa Nebraska Basketball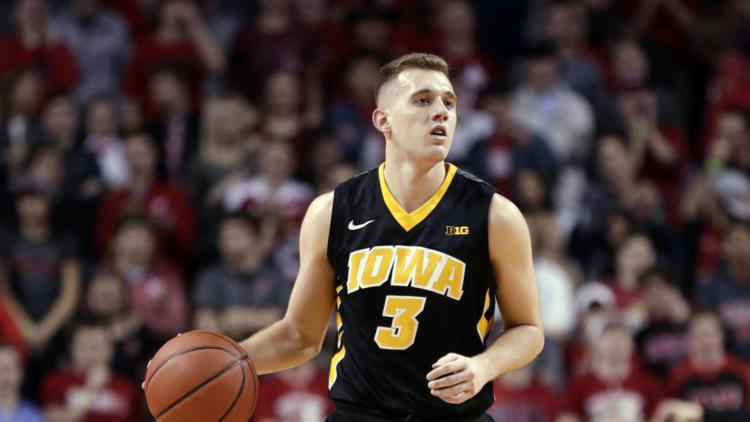 Iowa Nebraska Basketball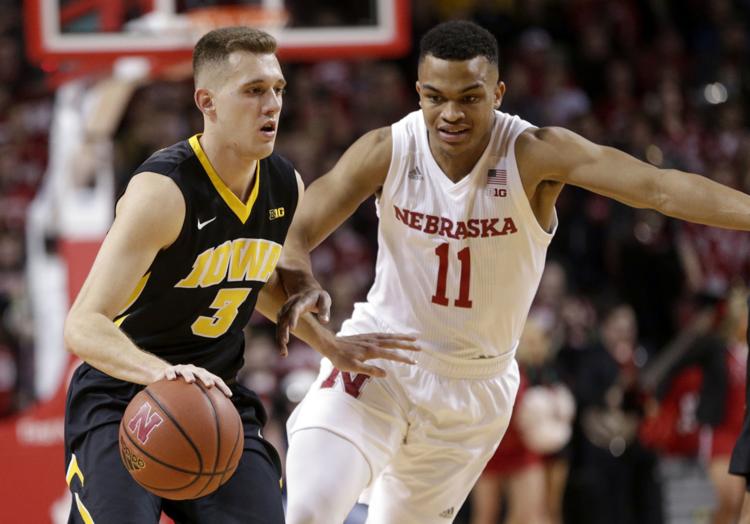 Iowa Nebraska Basketball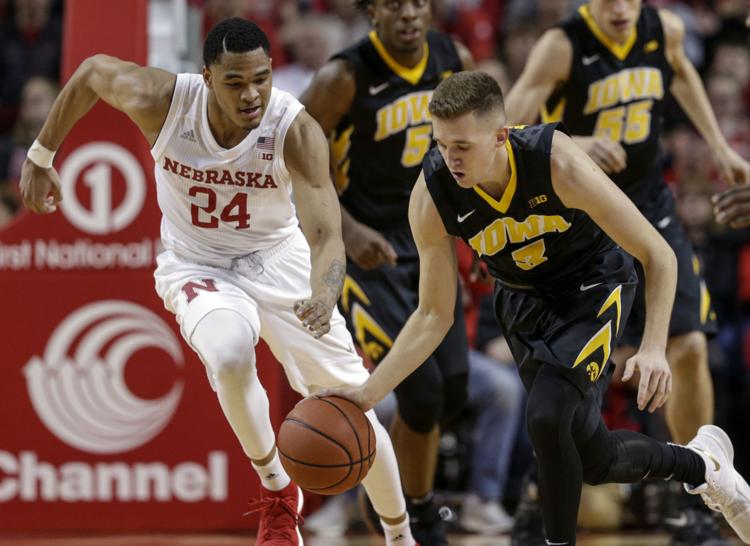 Wisconsin Iowa Basketball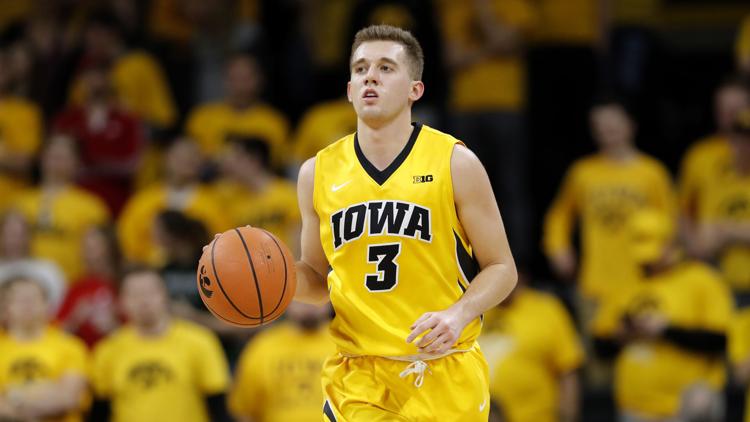 Purdue Iowa Basketball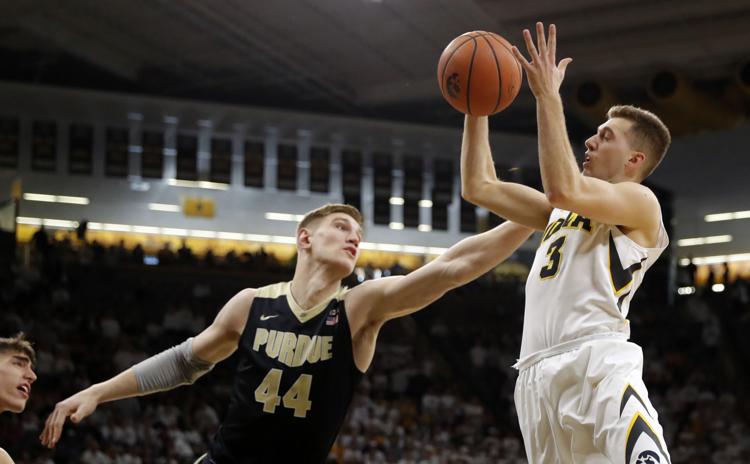 Purdue Iowa Basketball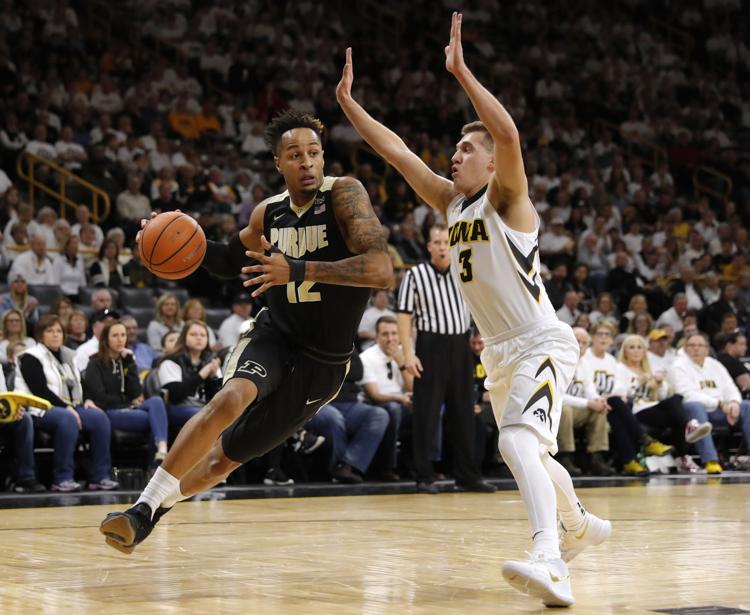 Purdue Iowa Basketball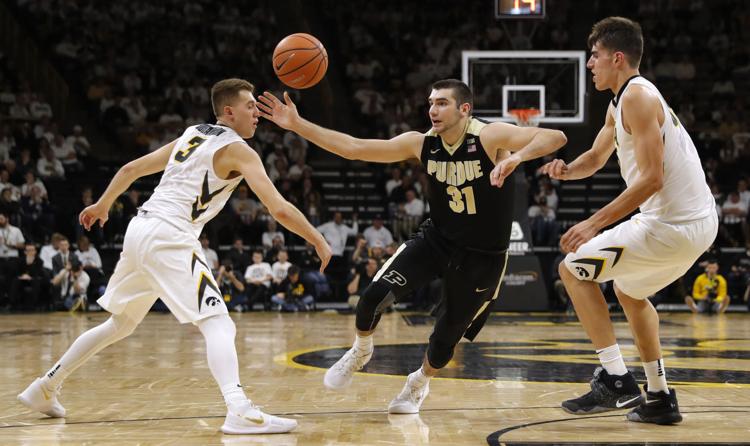 Iowa Illinois Basketball
Iowa Illinois Basketball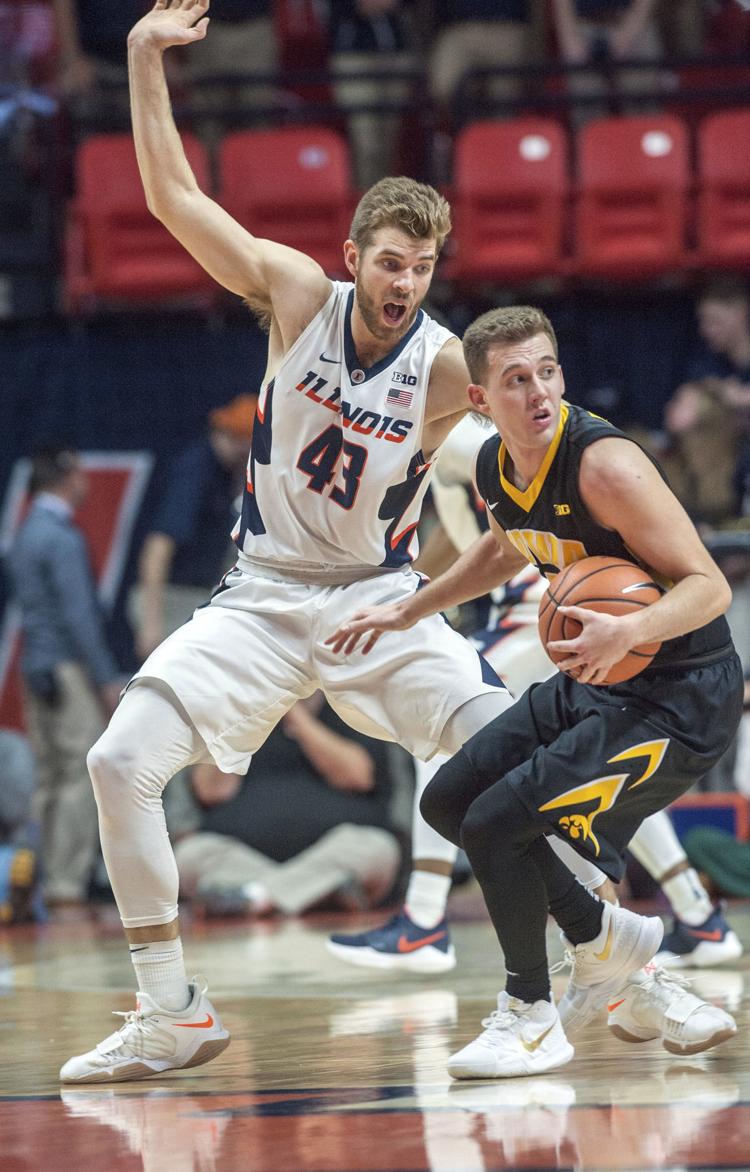 Iowa Maryland Basketball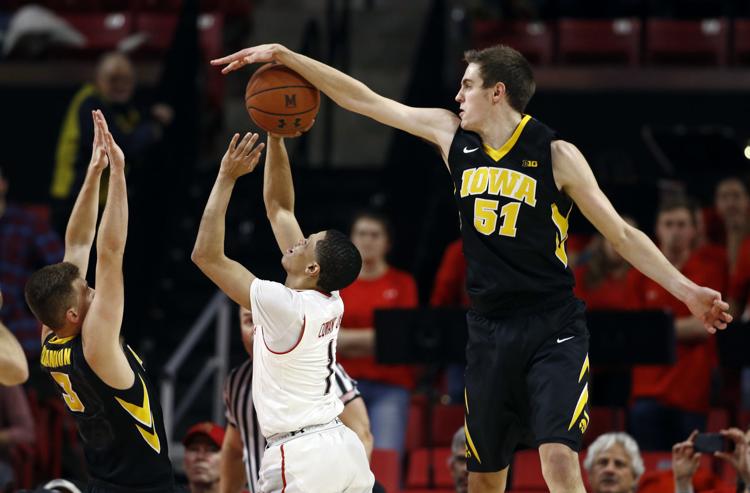 Michigan Iowa Basketball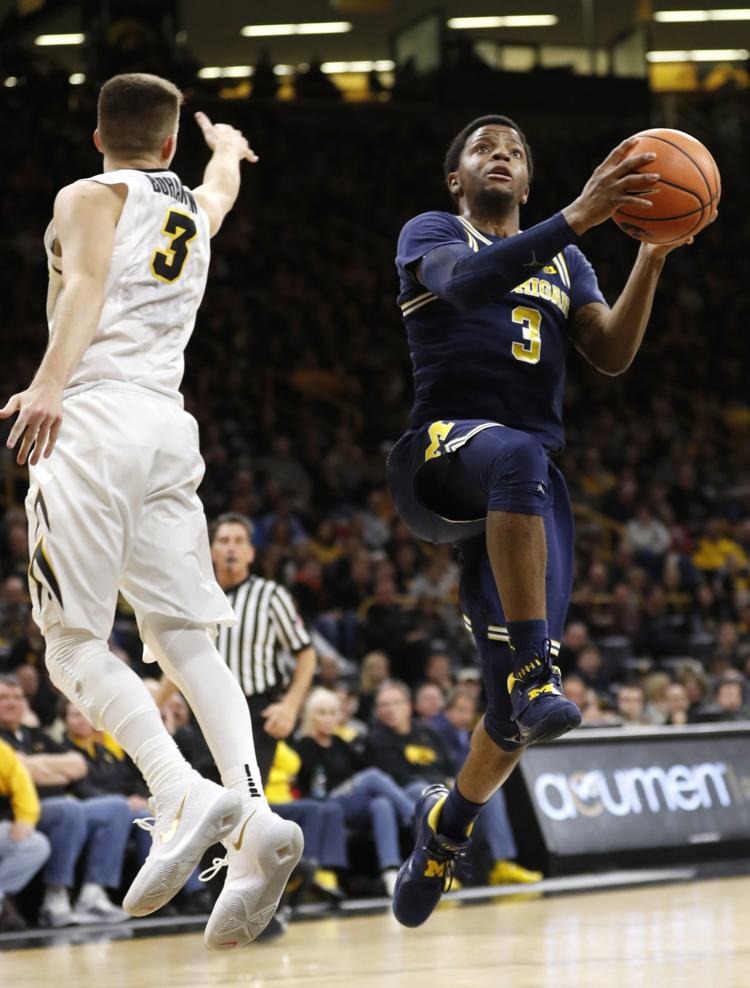 010218-IOWA-BASKETBALL-026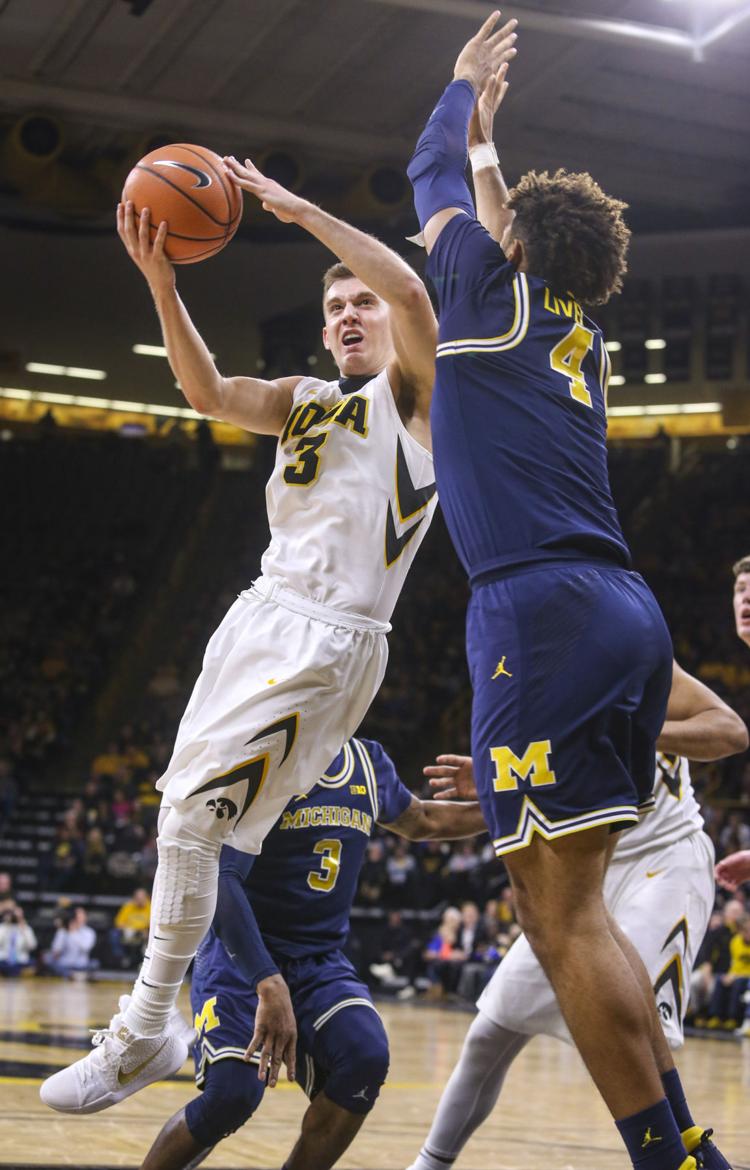 010218-IOWA-BASKETBALL-037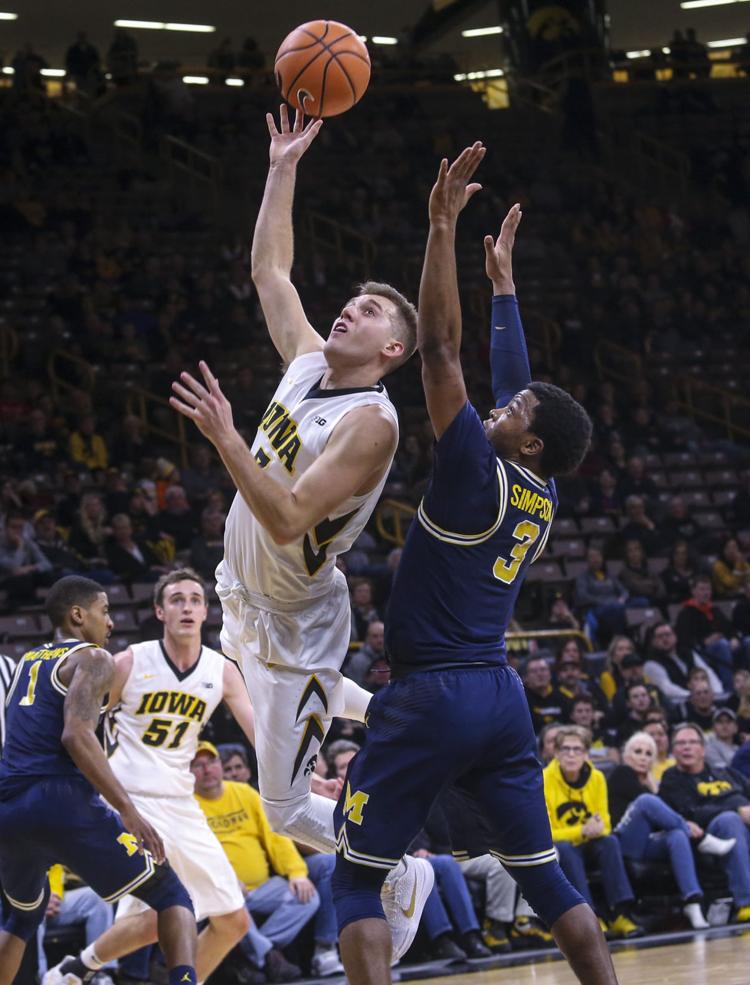 Drake Iowa Basketball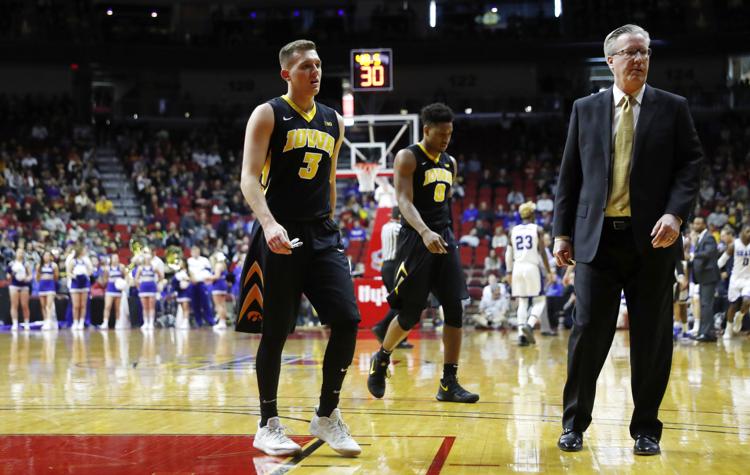 Drake Iowa Basketball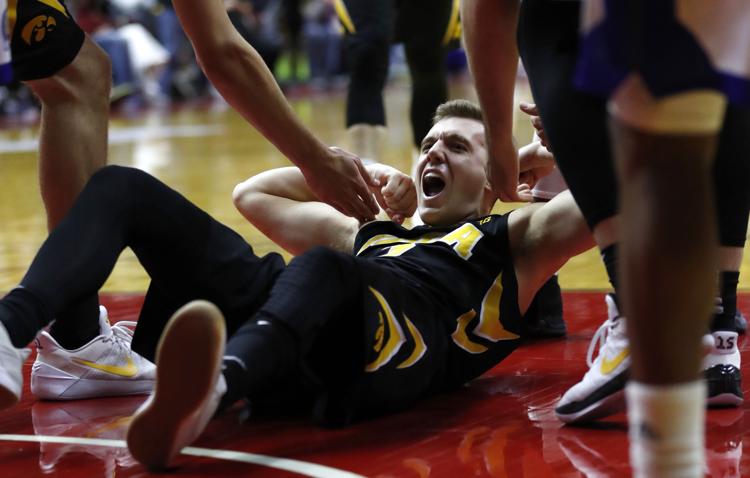 Southern U Iowa Basketball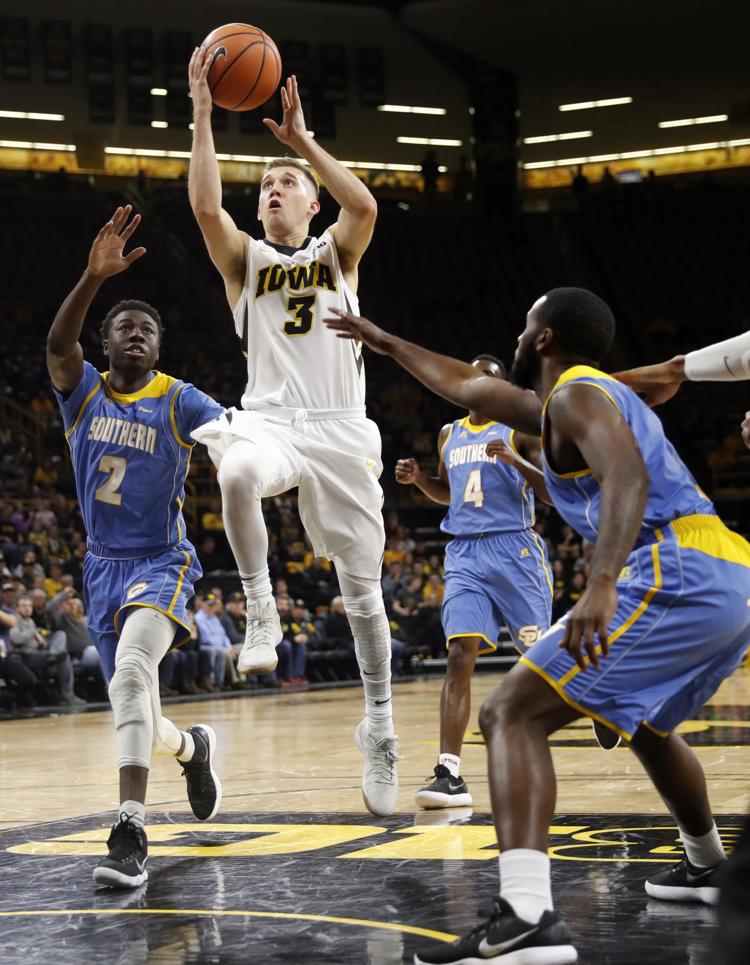 Southern U Iowa Basketball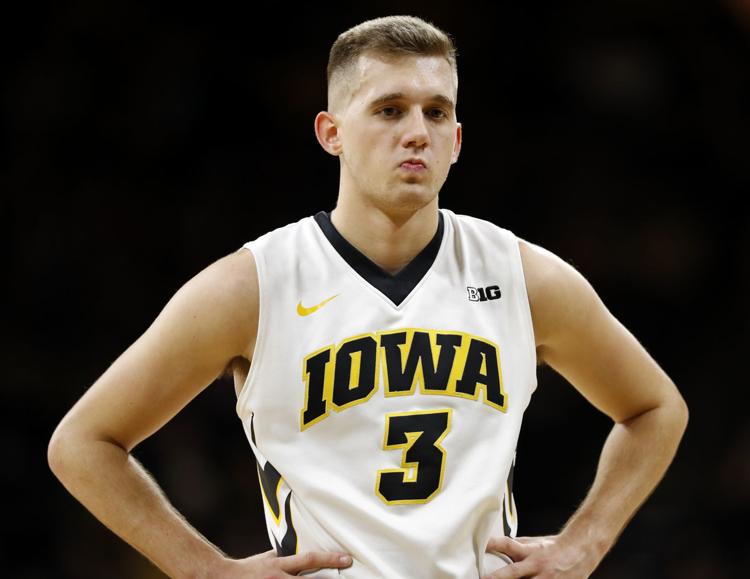 Iowa Iowa St Basketball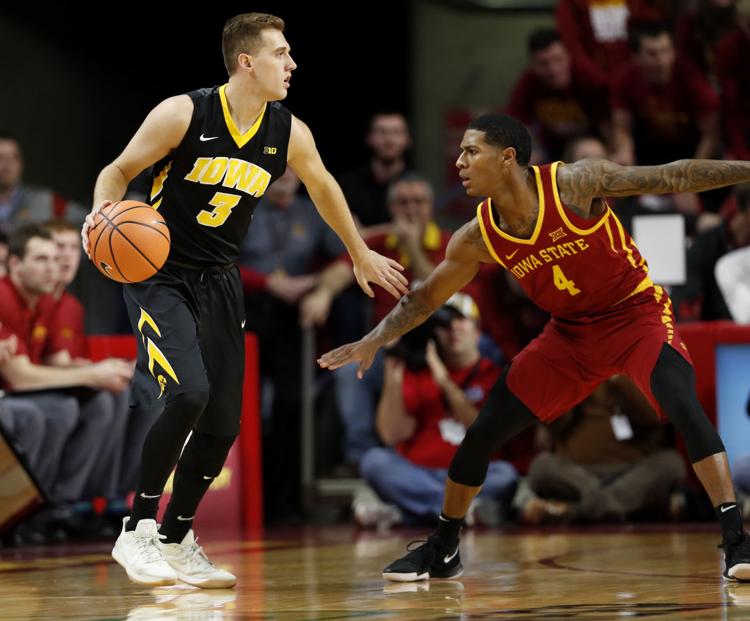 Penn St Iowa Basketball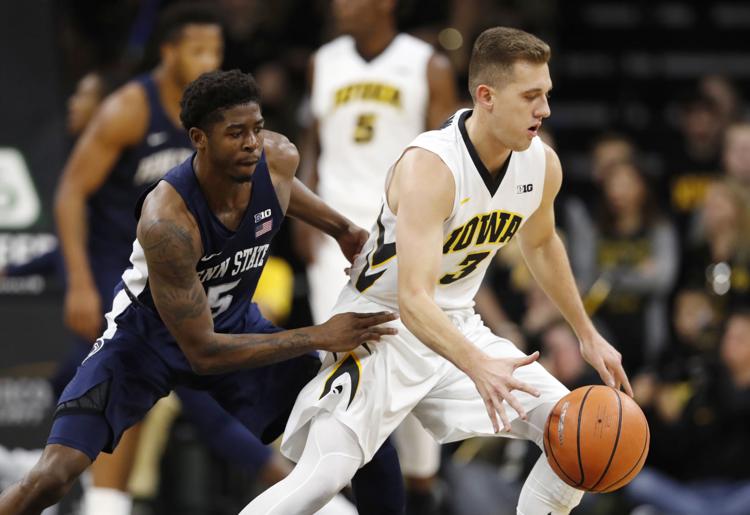 120217-Iowa-PennSt-015
Iowa Preview Basketball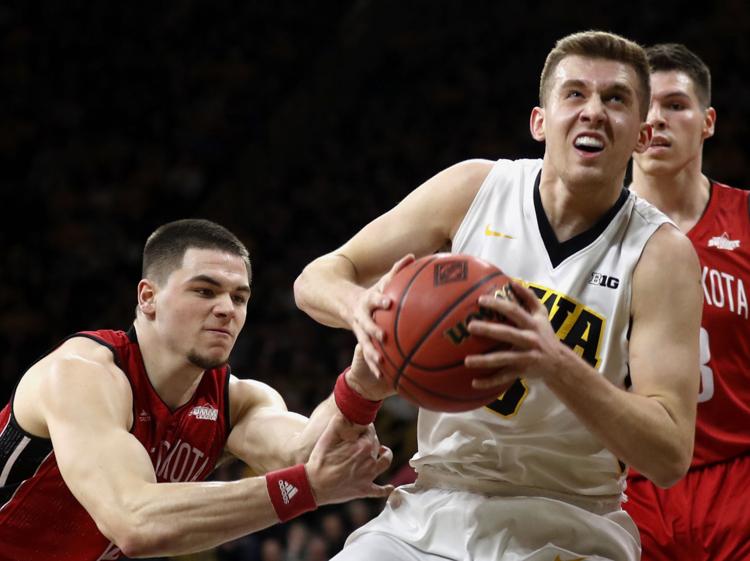 Grambling St Iowa Basketball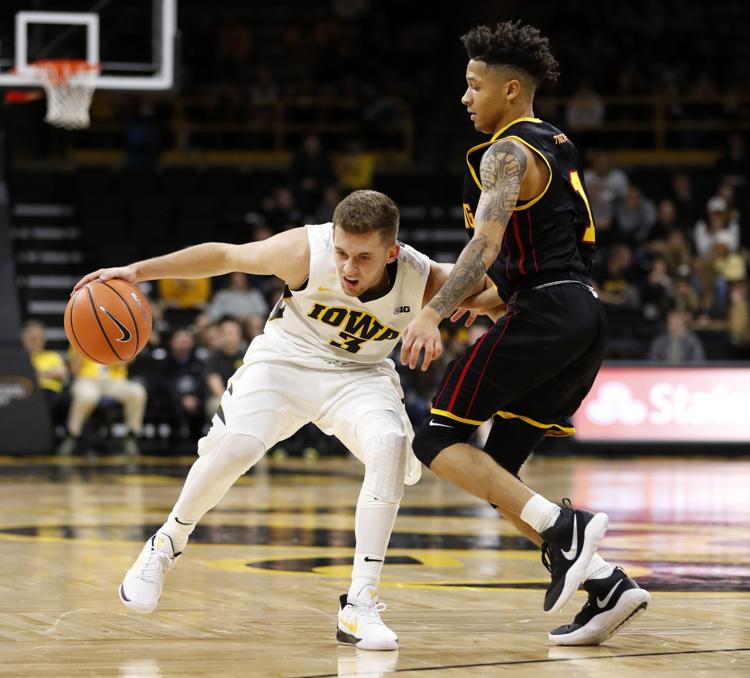 Alabama St Iowa Basketball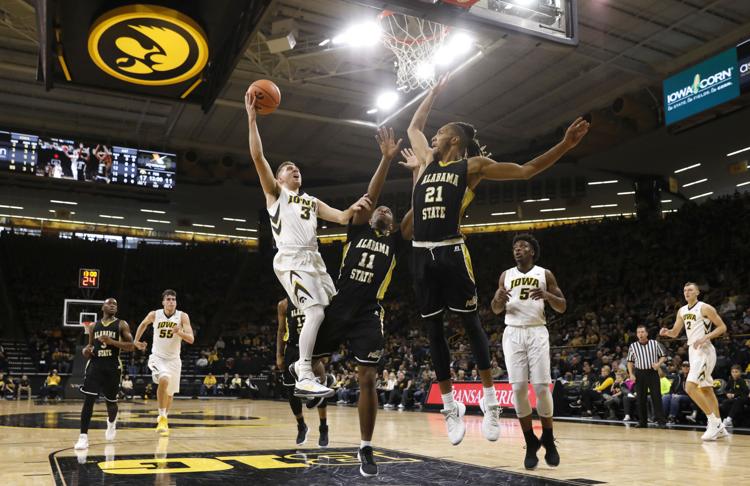 Alabama St Iowa Basketball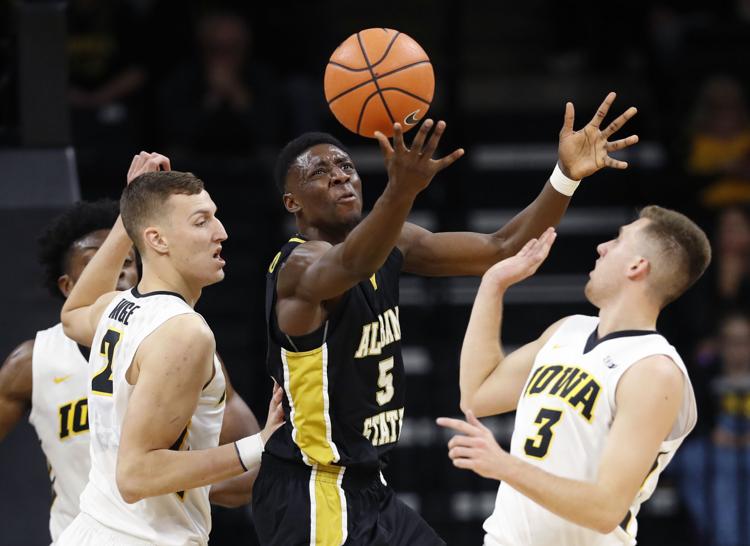 101617-hawkeyes-004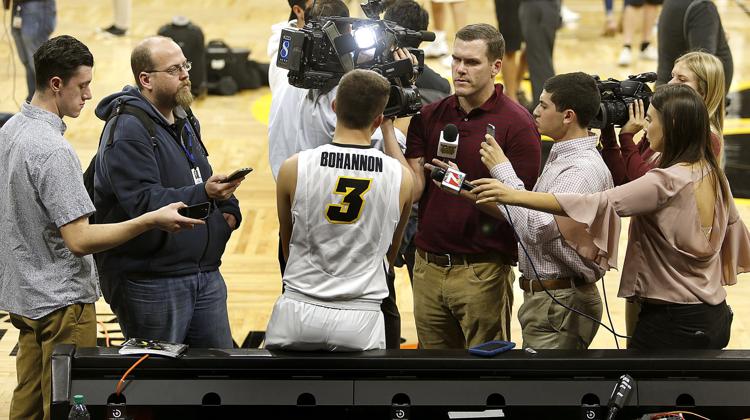 101617-hawkeyes-008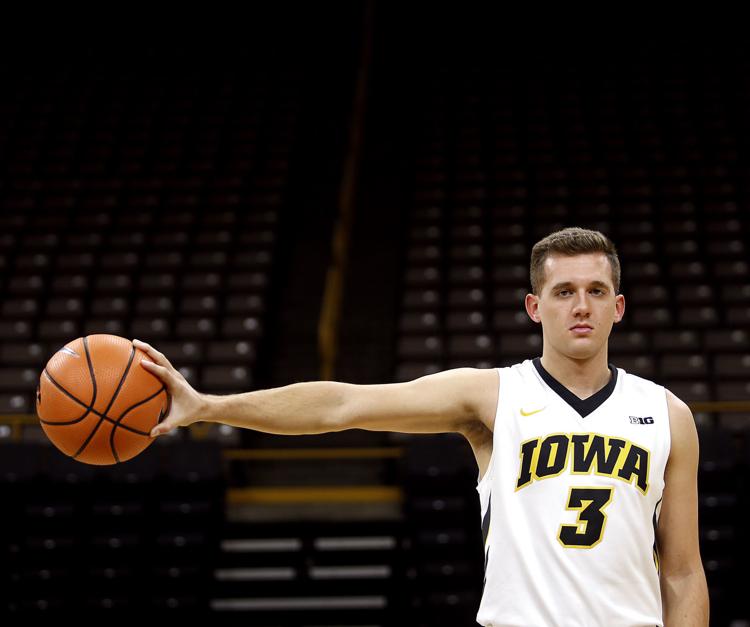 Stetson Iowa Basketball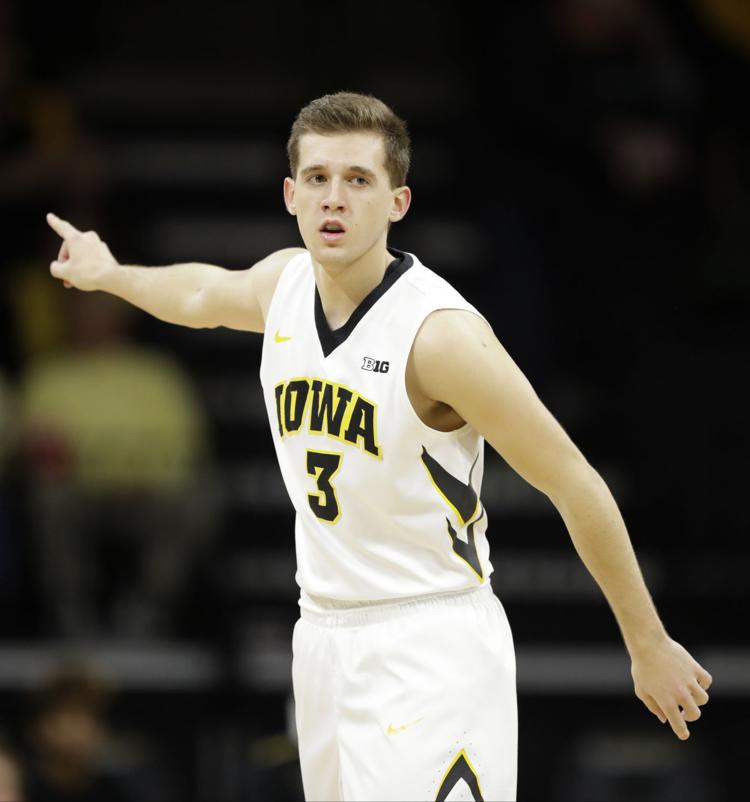 NIT TCU Iowa Basketball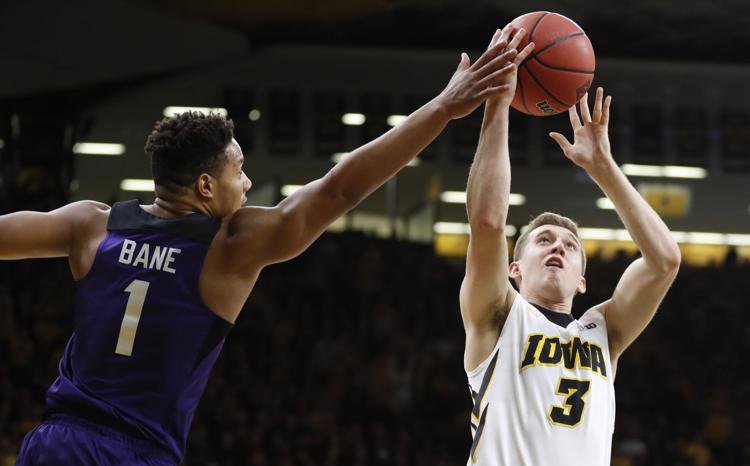 NIT TCU Iowa Basketball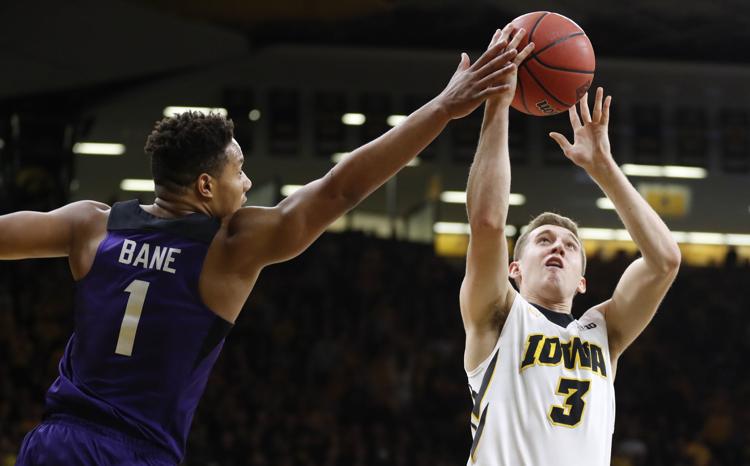 NIT TCU Iowa Basketball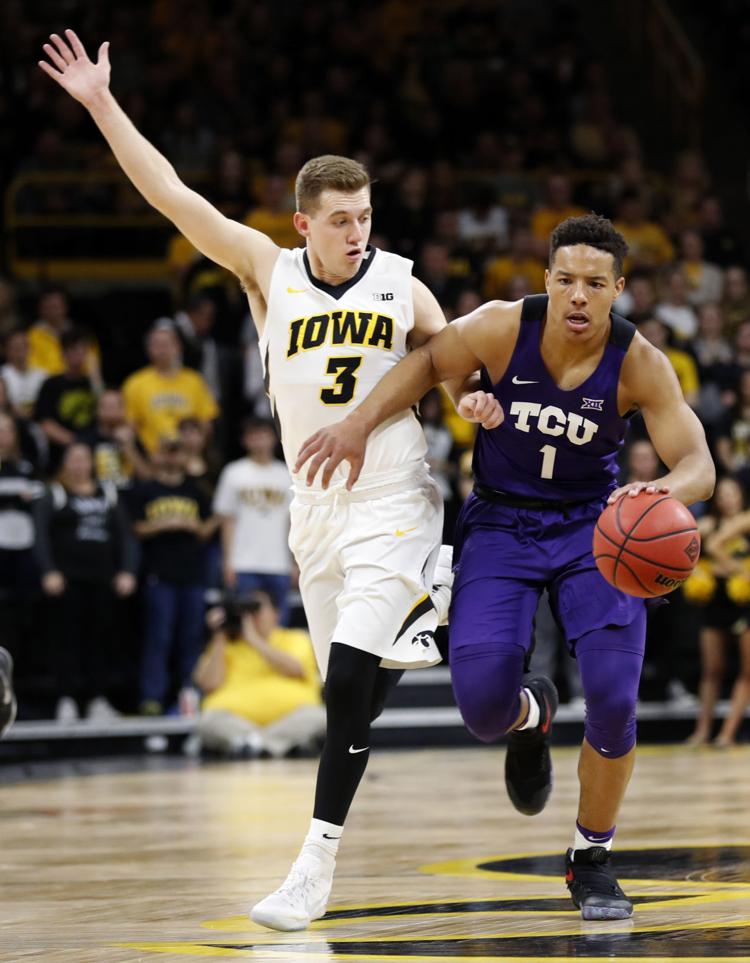 Ohio St Iowa Basketball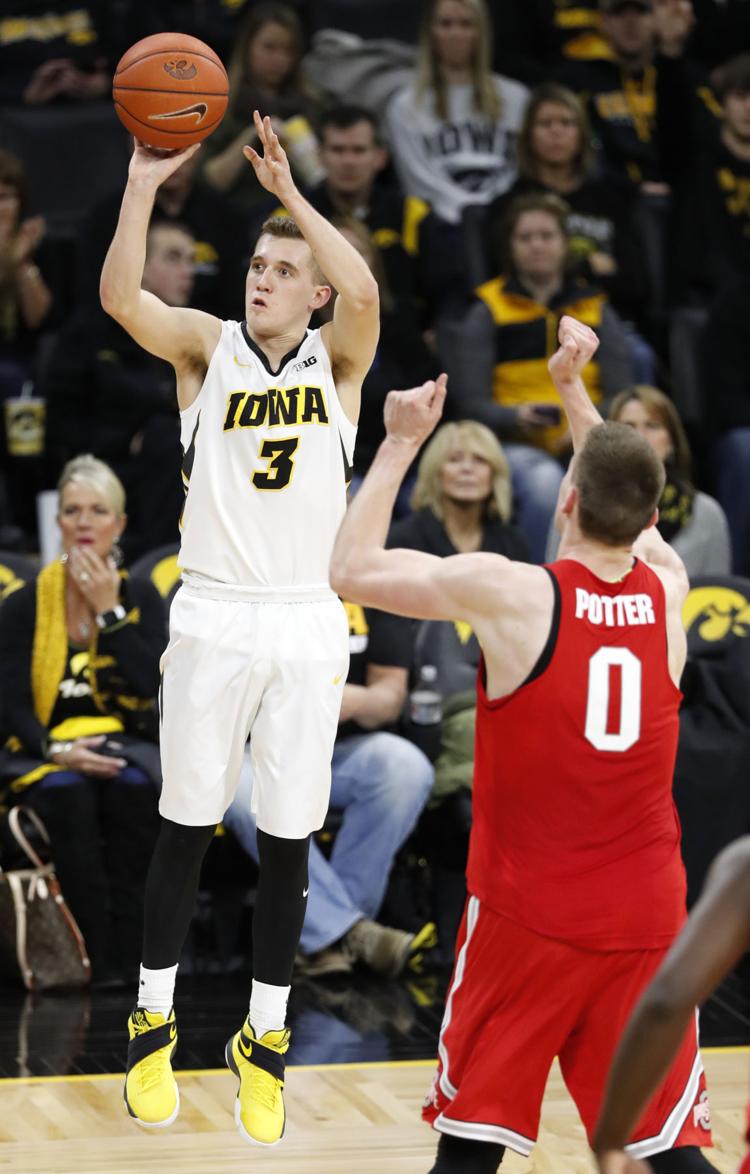 NIT S Dakota Iowa Basketball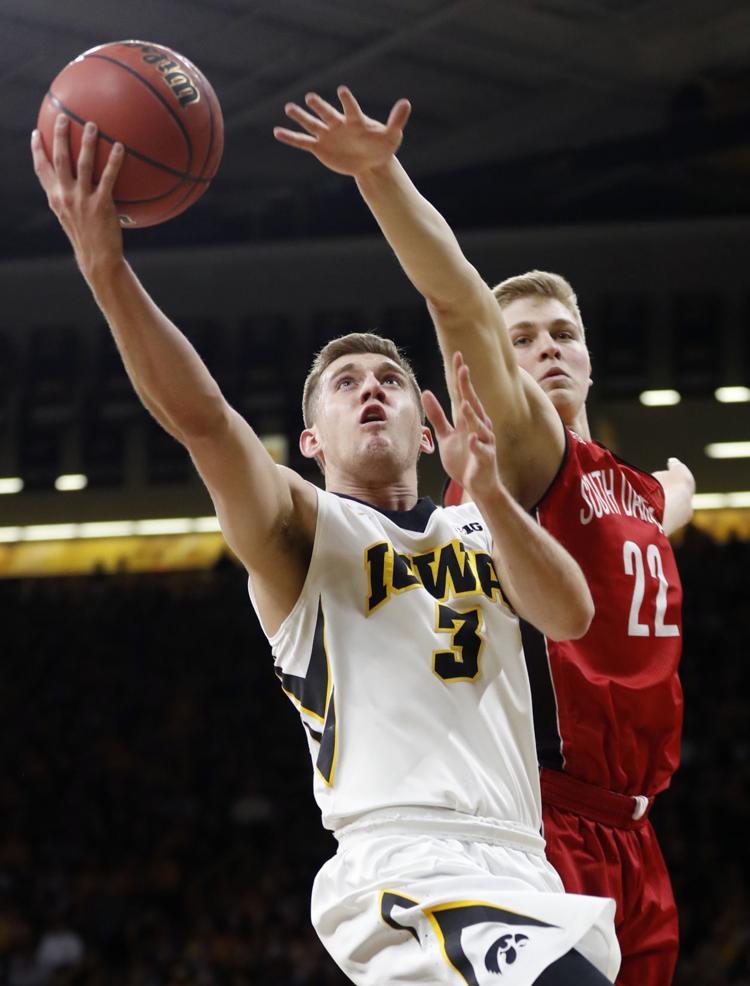 NIT S Dakota Iowa Basketball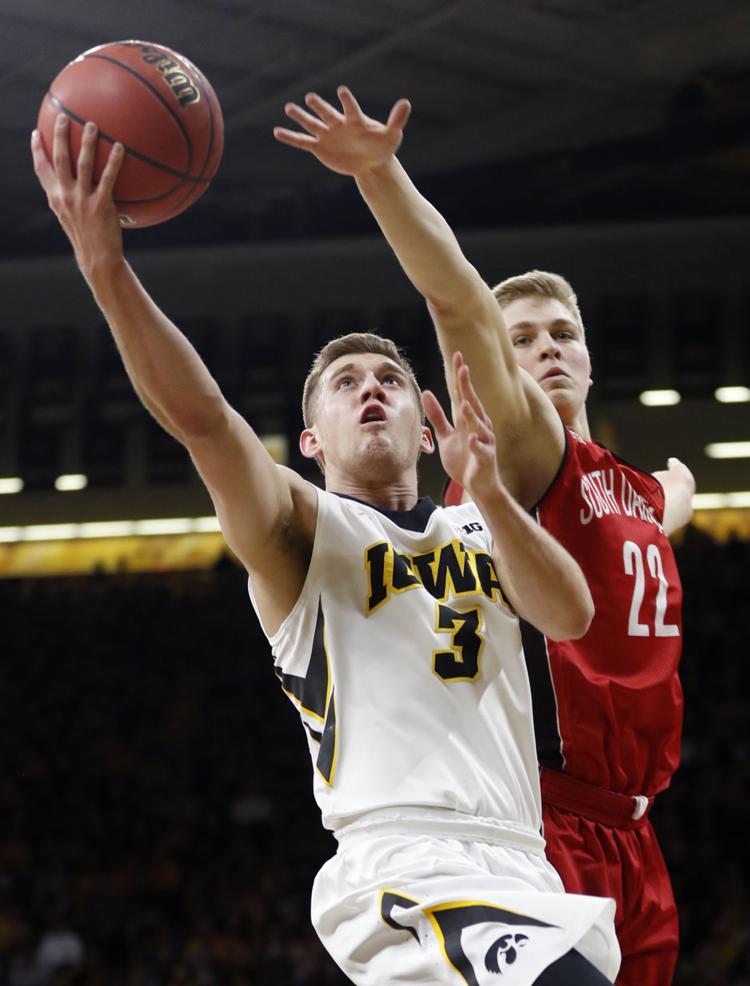 NIT S Dakota Iowa Basketball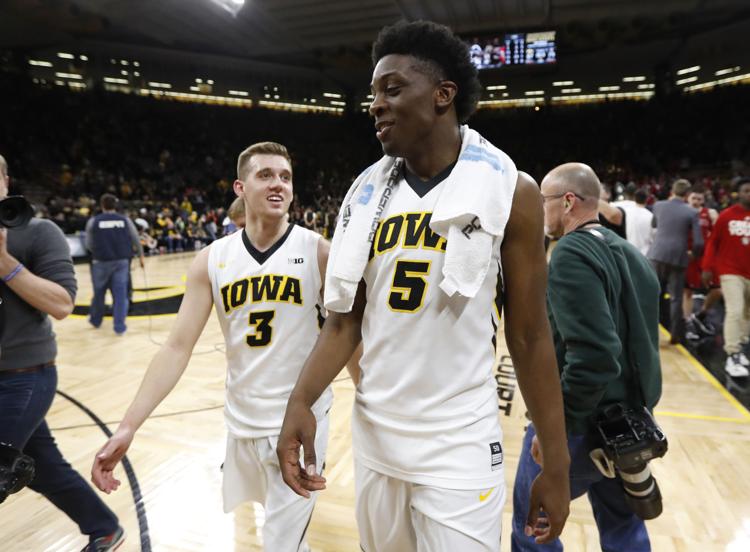 B10 Indiana Iowa Basketball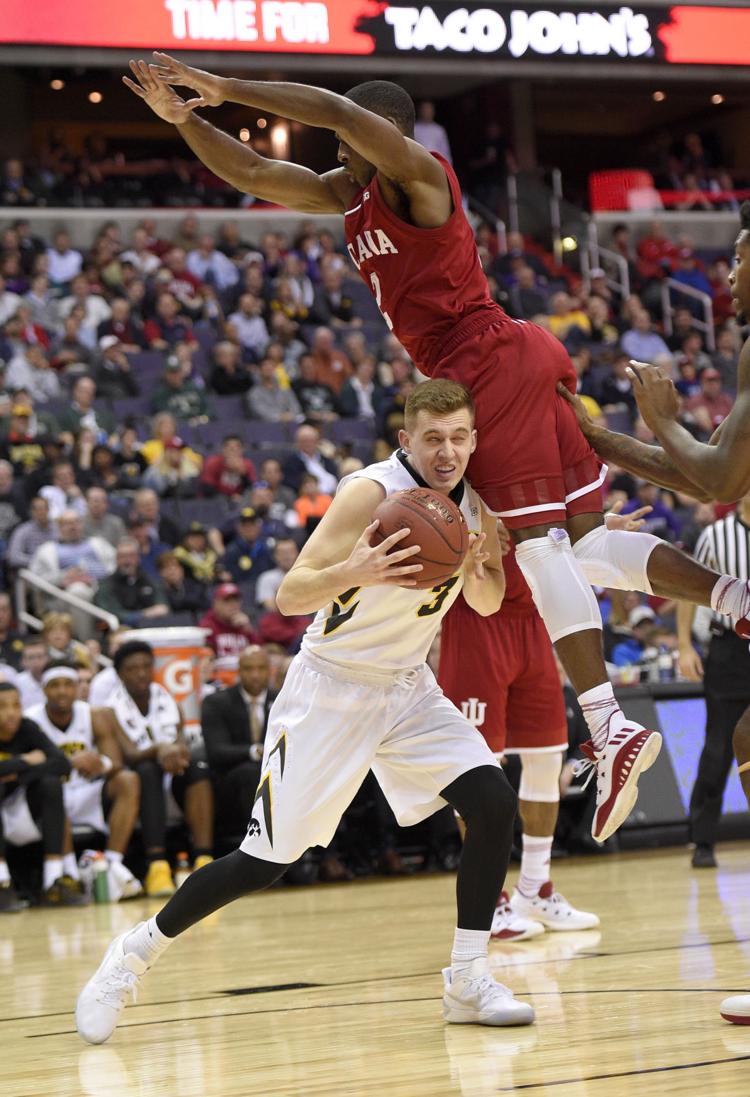 Penn St Iowa Basketball