IOWA CITY — Kathleen Doyle enjoyed it all last season.
From regular-season success to cutting down the nets after winning the Big Ten tournament and making a run to the Elite Eight in NCAA play, there was a lot for the Iowa women's basketball team to savor as it built a 29-7 record.
"People on the outside may not expect much from us, but we expect a lot from ourselves," the preseason all-Big Ten guard said Thursday at the Hawkeyes' preseason media day. "We expect to surprise some people."
Mackenzie Meyer, who joins Doyle as the only returning starters from last season, believes this Hawkeye team is built for its own brand of success.
"As a team, we're a pretty competitive group, and the expectations here don't change just because the lineup changes," the senior guard from Mason City said. "Our goals now are pretty much the same as they were a year ago. We want to win the Big Ten and get back to the NCAA tourney. We feel like what's where we belong."
In replacing all-American center Megan Gustafson, the Hawkeyes will travel a different path toward those objectives.
Instead of playing through the post, this Iowa offense is built to feature the guards, designed to make the most of a strong collection of backcourt talent.
An August trip to Spain allowed 20th-year coach Lisa Bluder to install that offense during the 10 practices prior to the Hawkeyes' foreign trip, a guard-friendly, perimeter-oriented offense Iowa ran four seasons ago before Gustafson emerged as the nation's leading scorer.
"It's really a fun offense," Bluder said. "You have an opportunity to drive and dish and hit open threes, and it gives you more room to operate than the offense we ran the last couple of years."
Doyle, Meyer, guard Alexis Sevillian and forward Amanda Ollinger — the four fourth-year players on the Iowa roster — ran the offense as freshmen.
"It's a great offense for the players we have," Sevillian said. "There's a lot of movement, a lot of motion and a lot of options it presents. It's a very difficult offense for opponents to scout because there are so many different directions we can go with it."
The only direction Doyle expects the Hawkeyes to go as the season begins is forward, liking the chemistry she sees developing within a team that will blend four newcomers into the mix with nine returning letterwinners.
"We all love competing and being around this game," Doyle said. "The success we had last season, we understand what it takes to get to that level and how hard you have to work. We're ready to get back after that again. There's a definite chip on the shoulder and we're approaching everything we do that way."
Bluder senses that as well.
She noticed it as the team worked through its practices prior to its foreign trip and has seen it continue during the workouts that are preparing the Hawkeyes for a Nov. 7 season opener against Florida Atlantic.
The Big Ten released its preseason coaches and media polls earlier this week and seven teams were predicted in one poll or the other to fill top-five spots in the conference race.
Iowa wasn't among them, playing right into the mindset of players in a program that has had 12 consecutive winning seasons and has finished below .500 in Big Ten play just once in that timeframe.
"We're coming off of a historic year, and the excitement of our team is still there," Bluder said. "That might sound a little crazy, considering what we lost, but when you have that type of success, you want more and you know what it takes to get it. This team has a mission to prove people wrong."
In replacing Gustafson in the post, Tania Davis in the backcourt and Hannah Stewart on the frontline, Iowa has some challenges.
"We lost three key ingredients, three terrific starters that had tremendous experience for our team, but this team, this group is not ready to throw up the white flag," Bluder said.
Doyle, who averaged 12 points per game last season, will join Meyer, Iowa's leader with 62 3-point baskets last season, in leading a backcourt that also returns Sevillian and expects to benefit early from the addition of redshirt freshman Kate Martin and freshman point guard Gabbie Marshall.
Bluder describes the 6-foot Martin, who spent last season rehabbing following an ACL tear, as "a natural leader" and the Iowa coach likes what she has seen from the 5-9 Marshall as well.
Ollinger, dealing now with a back issue that isn't expected to be a problem when the season starts, will see action inside and out.
She will join sophomore post Monika Czinano as part of the Hawkeyes' core group at the outset of the season.
Bluder expects 5-8 guard Megan Meyer — the younger sister of Makenzie Meyer — and 6-1 wing McKenna Warnock to contribute as well as their freshman season progresses.
Doyle looks forward to helping bring it all together.
"The newcomers are fitting right in and the way they compete, they're ready to help us win," Doyle said. "That's what we expect to do."
102419-qct-spt-iowa-wbkb-01.jpg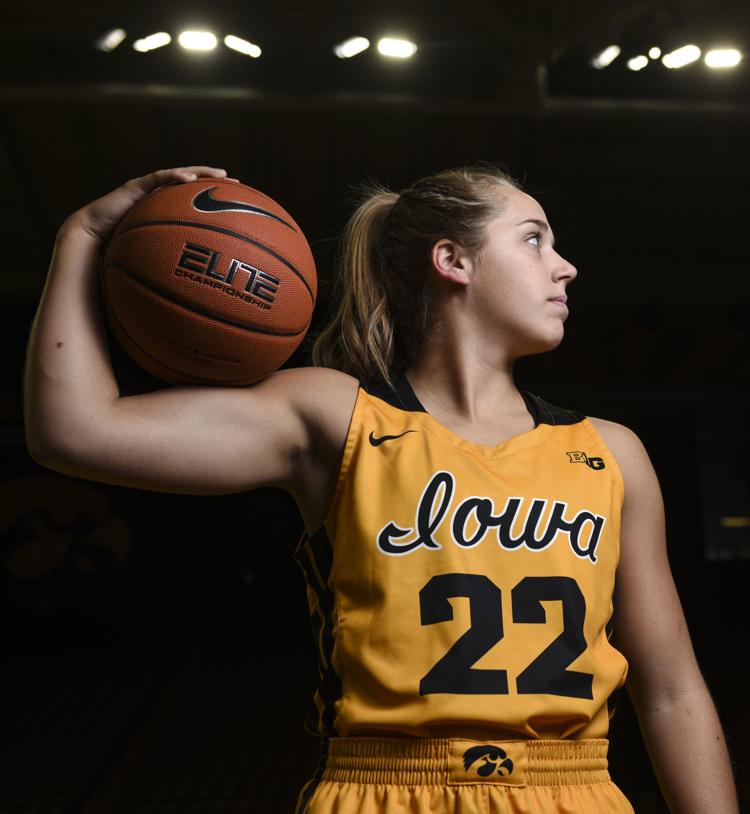 102419-qct-spt-iowa-wbkb-02.jpg
102419-qct-spt-iowa-wbkb-03.jpg
102419-qct-spt-iowa-wbkb-04.jpg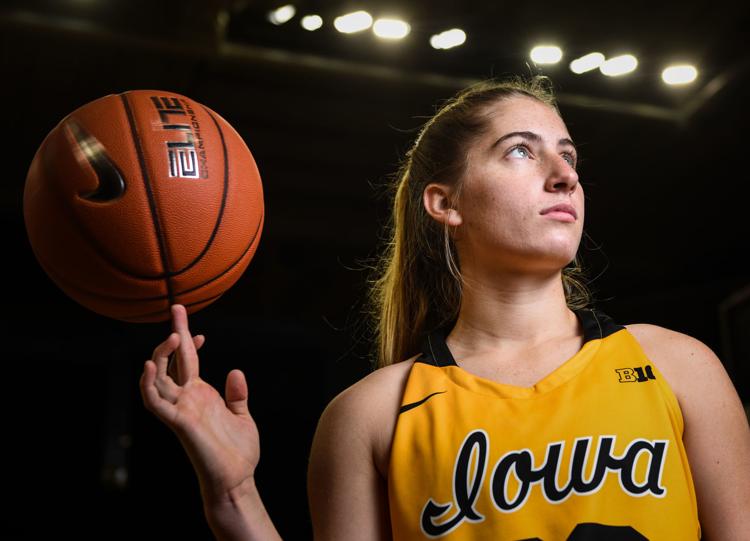 102419-qct-spt-iowa-wbkb-05.jpg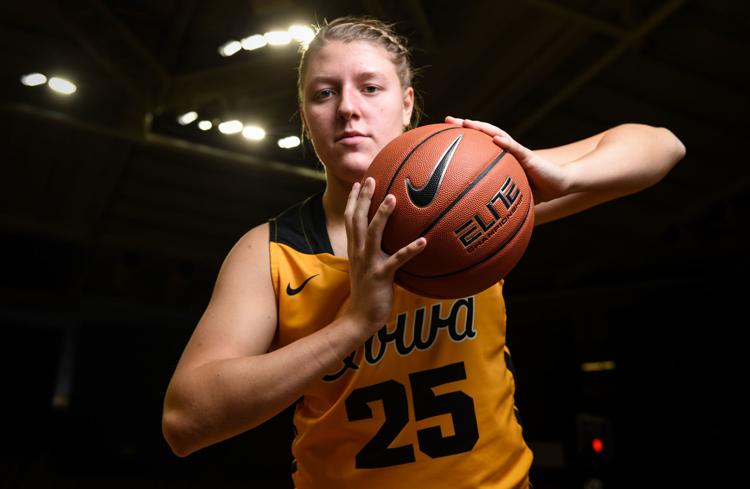 102419-qct-spt-iowa-wbkb-06.jpg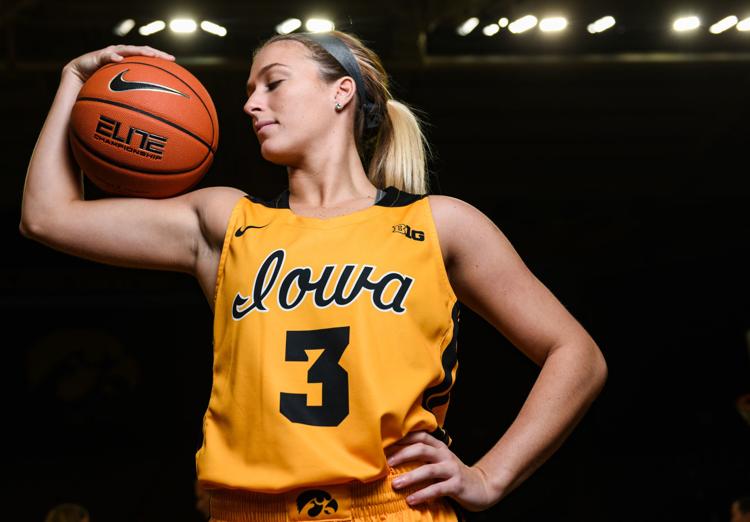 102419-qct-spt-iowa-wbkb-07.jpg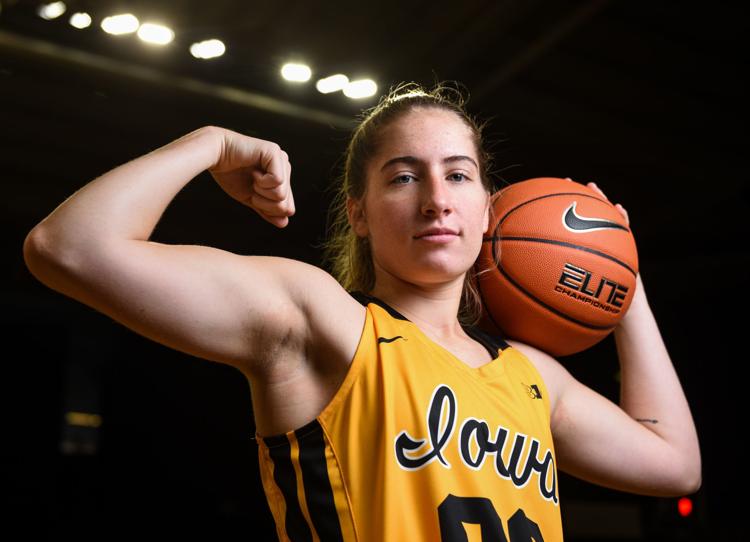 102419-qct-spt-iowa-wbkb-08.jpg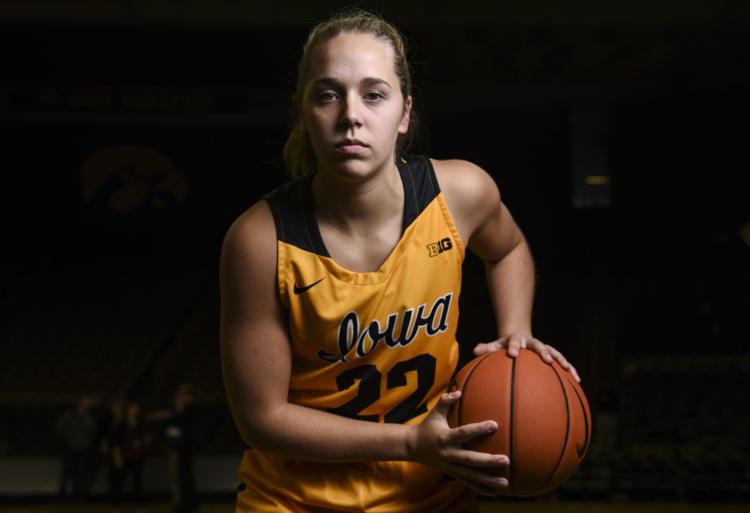 102419-qct-spt-iowa-wbkb-09.jpg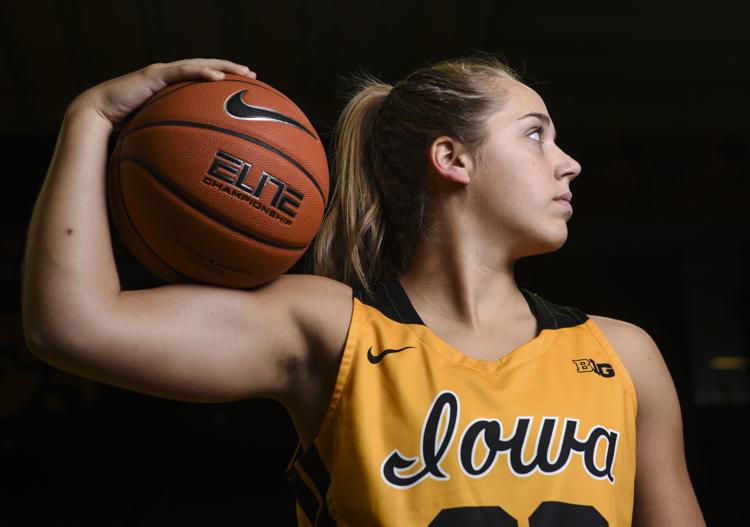 102419-qct-spt-iowa-wbkb-10.jpg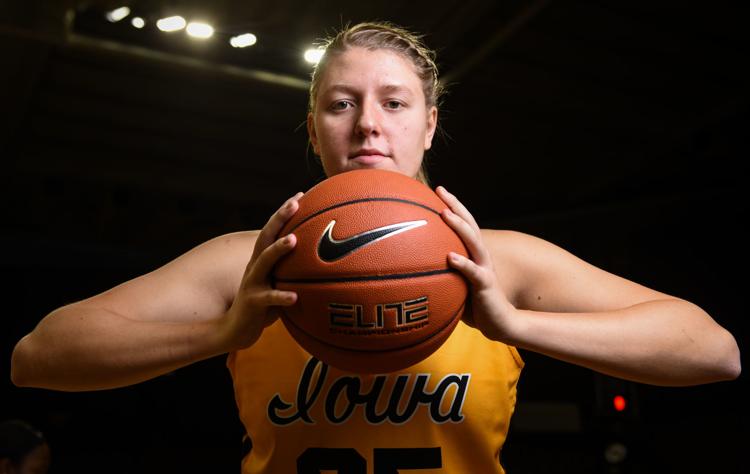 102419-qct-spt-iowa-wbkb-11.jpg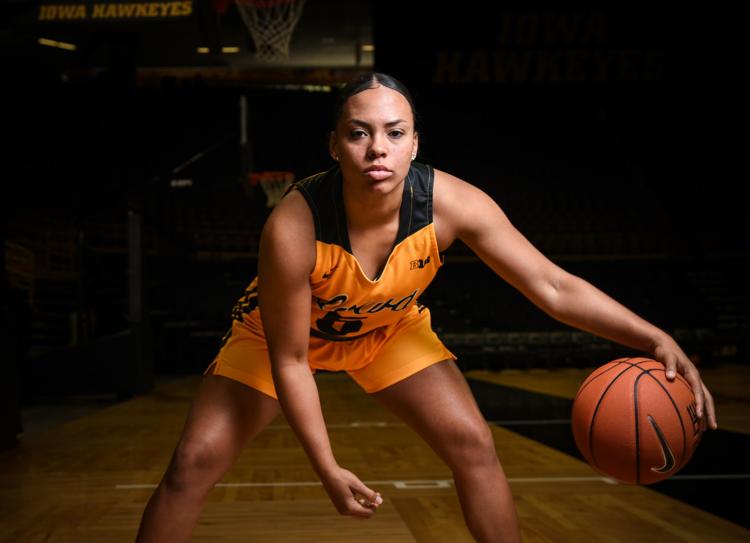 102419-qct-spt-iowa-wbkb-12.jpg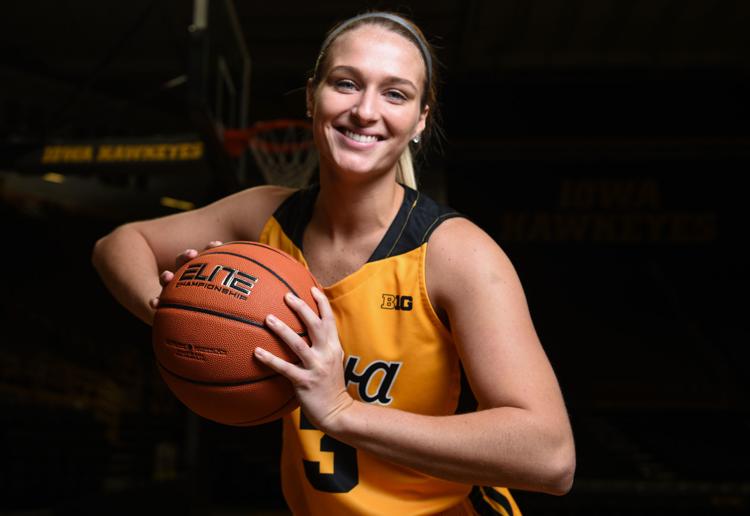 102419-qct-spt-iowa-wbkb-13.jpg
102419-qct-spt-iowa-wbkb-14.jpg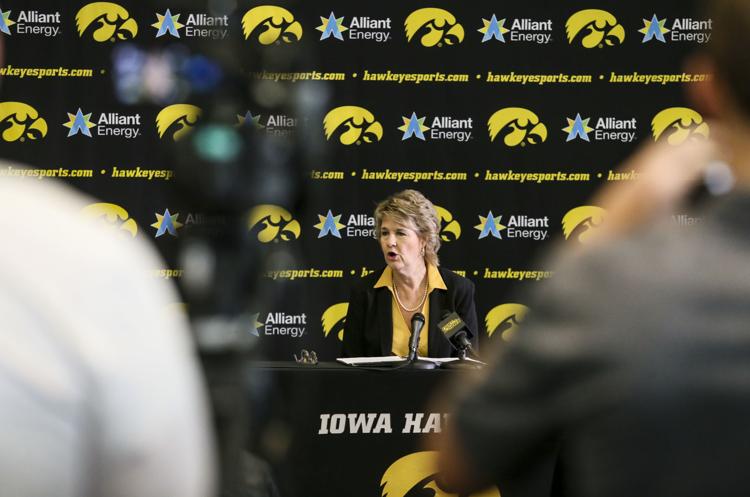 102419-qct-spt-iowa-wbkb-15.jpg
102419-qct-spt-iowa-wbkb-16.jpg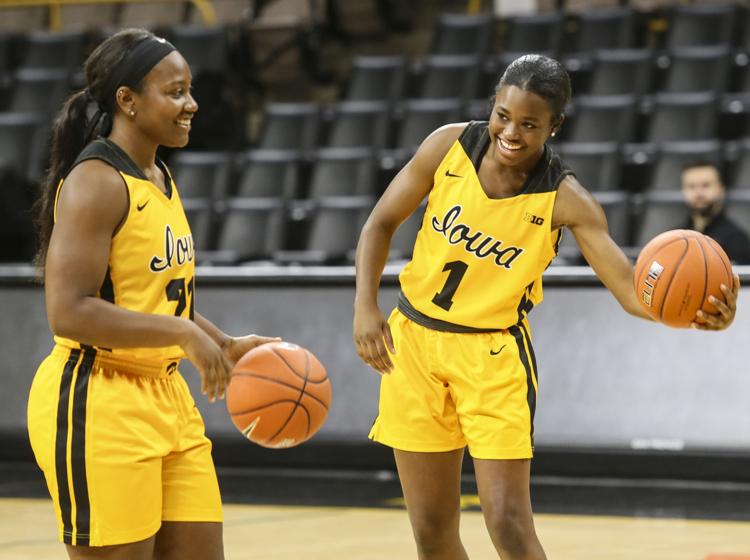 102419-qct-spt-iowa-wbkb-17.jpg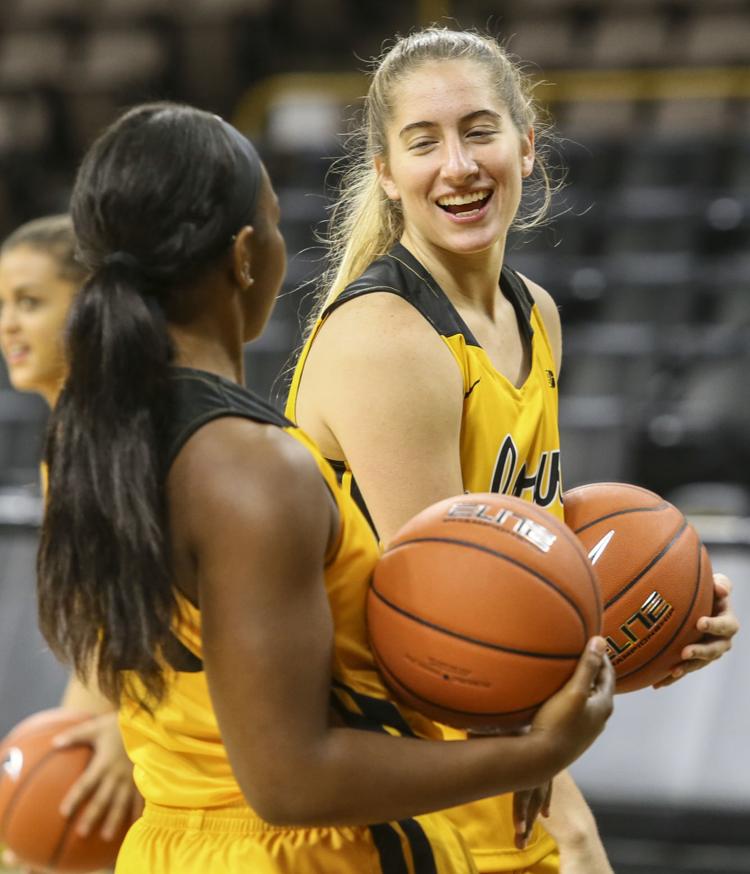 102419-qct-spt-iowa-wbkb-18.jpg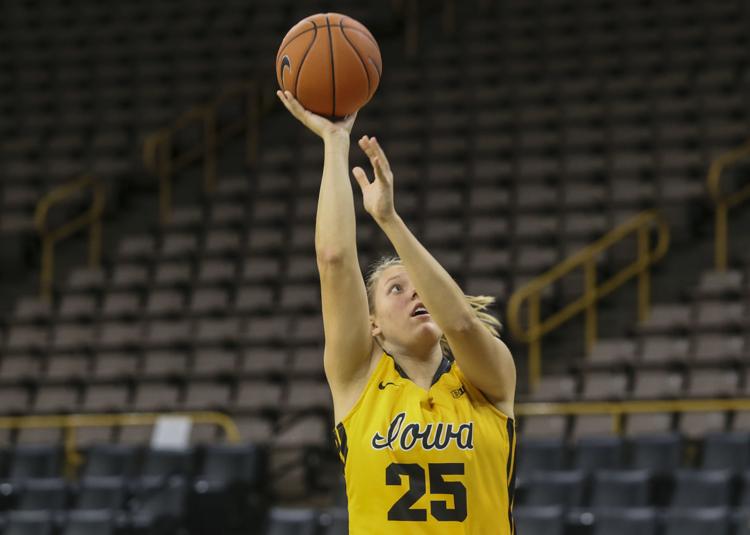 102419-qct-spt-iowa-wbkb-19.jpg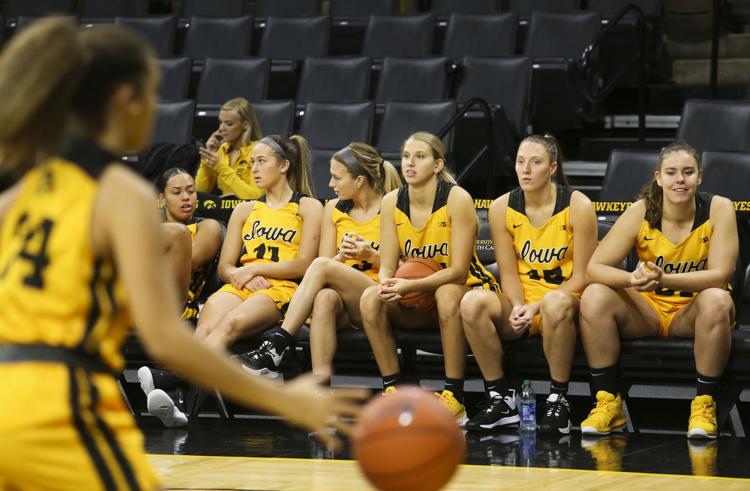 102419-qct-spt-iowa-wbkb-20.jpg
102419-qct-spt-iowa-wbkb-21.jpg