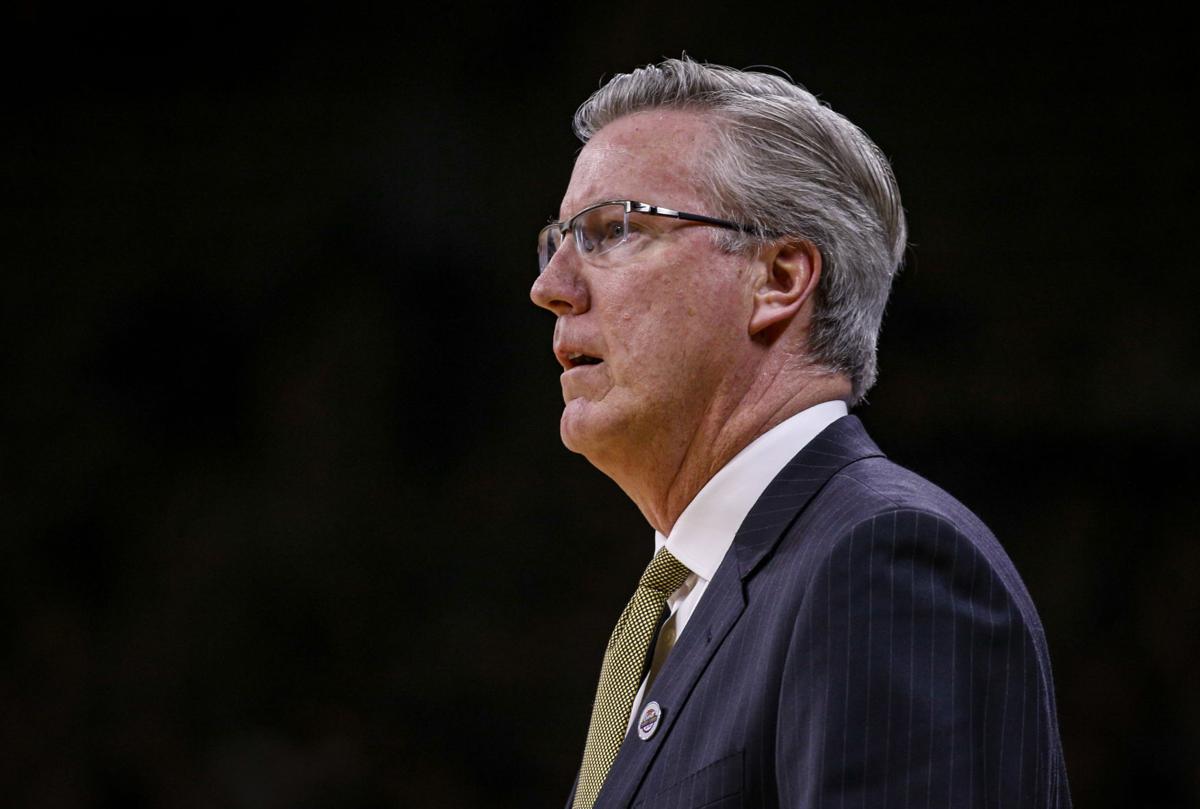 IOWA CITY — Fran McCaffery expects a long learning curve for his young Iowa basketball team.
In many ways, that is business as usual.
"Last year we had an experienced team and the Villanova game (in the NCAA tourney), we're still trying to get them to do exactly what we need them to do,'' McCaffery said. "That's what coaching is, and getting them to know and understand the anatomy of the game.''
Those anatomy lessons can change from one opponent to the next, as the strengths of the opposing team differ.
The Hawkeyes moved to 3-1 on Sunday with a win over a Texas-Rio Grande Valley team that thrived on the drive and preferred to push the pace.
Friday in the semifinal round of the Emerald Coast Classic in Destin, Florida, the challenge in the 6 p.m. game comes from a seventh-ranked Virginia team built around defense.
"Every game is different,'' McCaffery said. "Is it a fast game? Is it a slow game? Are they pressing? Are they zone? Are they trapping? Are they switching? Are they reacting accordingly?''
Everything starts with recognition and then carries over to execution.
"Guys have to understand where are our advantages and how are we going to move the ball and how are we going to score and how are we going to stop them,'' McCaffery said. "I mean, are they taking us off the dribble, we've got to be in the gaps. Are they jacking threes, then we've got to get long rebounds and we can't give them second shots.''
McCaffery pointed to how Texas-Rio Grande Valley sharpshooter Antonio Green got loose for 17 points in Sunday's 95-67 game as an example.
"We have to know who (an opponent's) guys are,'' McCaffery said. "I got a little upset in the first half and we're in a zone and we leave Green. He's the leading scorer, made seven threes in a game this year.''
Green hit five against the Hawkeyes, taking 12 shots from behind the arc.
"He whacks a three out of the corner. Luckily, we scored at the (halftime) buzzer, but we can't let him get that three there. If somebody else makes a three, they make it, but it's about understanding that we're in a zone, we're under a half minute, where is Green,'' McCaffery said.
"Sometimes you play teams with four Greens, but this team had one. You have to mark him, know where he is. Everybody has to be talking and communicating where he is. That's what we're trying to get guys to understand.''
Be the first to know
Get local news delivered to your inbox!