IOWA CITY — The offense apparently has been fixed. So has Isaiah Moss. So, amazingly, has Cordell Pemsl.
And Iowa's basketball season, thought by some to be teetering on the brink just a few days ago, is back headed in the right direction.
Tyler Cook scored 26 points, Moss scored a season-high 20, Pemsl returned after allegedly being out for the season and Iowa snapped out of its recent doldrums to hand Iowa State a 98-84 defeat in a heated battle at Carver-Hawkeye Arena.
The contest was even more contentious than most Cy-Hawk tussles. There were two occasions — one in the first half and one as the game ended — in which players on the two teams had to be separated.
Iowa coach Fran McCaffery actually took his players to the locker room rather than engaging in the postgame handshake, indicating that under the circumstances "it was the smart thing to do."
"We were ready to shake hands," Iowa State coach Steve Prohm said. "I shook hands with (Kirk) Speraw and the other assistants. We shook hands with who was there.
"It got chippy at the end," Prohm admitted. "We should have played better. We should have played harder."
Neither of those things were issues for Iowa. The 18th-ranked Hawkeyes (7-2) shot a season-best 57.4 percent from the field after missing 15 consecutive shots in one stretch during a lopsided loss at Michigan State on Monday night. They also made half of their 18 3-point field goal attempts.
Cook, who scored a career-low two points in a loss to Iowa State last season, made 12 of 16 shots from the field and also grabbed 11 rebounds.
Moss played with more vigor and determination than he has all season. He came in averaging 18.3 minutes per game, but played all 20 minutes in the first half and scored 18 points before intermission to get the Hawkeyes off to a strong start.
"It was awesome,'' Cook said. "When Isaiah is confident and hitting his shots, it's something to see because not a lot of guys can guard that. I was just trying to stay in his ear and telling him 'I don't care if you miss your next five, the sixth one is going in.'''
Prohm said his team had trouble stopping anyone in an Iowa uniform but said that was especially true of the Hawkeyes' laconic 6-foot-5 junior guard.
"I thought Moss was the difference in the first half,'' Prohm said. "Cook was good, but Moss was the difference.''
Nicholas Baer added 14 points for the Hawkeyes, most of them coming at key junctures of the second half, and Connor McCaffery netted 12 points, making 8 of 8 at the foul line.
Pemsl, who was declared out for the season last week because of a lingering knee problem, gave the Hawkeyes a huge lift off the bench, logging 15 minutes and contributing eight points and six rebounds.
Asked if this was the total-team response he was looking for after what happened at Michigan State, Coach McCaffery had a one-word answer.
"We wanted to establish our running game, we wanted to establish our ability to move the ball, we wanted to rebound,'' he said.
Iowa led by as much as 10 in the first half, but the Cyclones cut the margin to 49-45 on a fast-break layup by Marial Shayok early in the second half.
That's where the Hawkeyes regained command. Freshman Joe Wieskamp, who was a questionable participant because of a sprained ankle, drove for a basket and fed Cook for a dunk.
After ISU's Talen Horton-Tucker scored, Baer nailed a 3-pointer, Cook scored inside, Baer fed Luka Garza for a layup and Baer hit another 3. Another Cook dunk and another Baer 3 — after he had taken a charge from Shayok and grabbed an offensive rebound — pushed the lead to 68-49.
Iowa State didn't back off as Shayok led a charge that trimmed the margin to 76-68 with little more than six minutes remaining.
But Cook, McCaffery and Baer fueled a run of eight straight points to get the lead back up to 16 and the Hawkeyes held on from there.
"As a team we fought the whole game,'' Moss said. "We kind of got sideways a little bit but we didn't let it get to us. We just kept fighting.''
Horton-Tucker led the Cyclones (7-2) with 21 points and Shayok added 19 but the visitors were outrebounded 44-24.
Cook admitted it was an important victory for the Hawkeyes following consecutive losses to Michigan State and Wisconsin.
But he said even without that, the intensity of the instate rivalry was plenty motivation.
"It took me awhile to kind of get into it,'' the St. Louis native said. "My first year it didn't mean much to me. I didn't really understand it. I'm not from here. It's a huge game. …
"I'm embracing it and trying to make myself an Iowan for these coming games. It's a lot of fun. I love these kind of games.''
120618-Iowa-basketball-001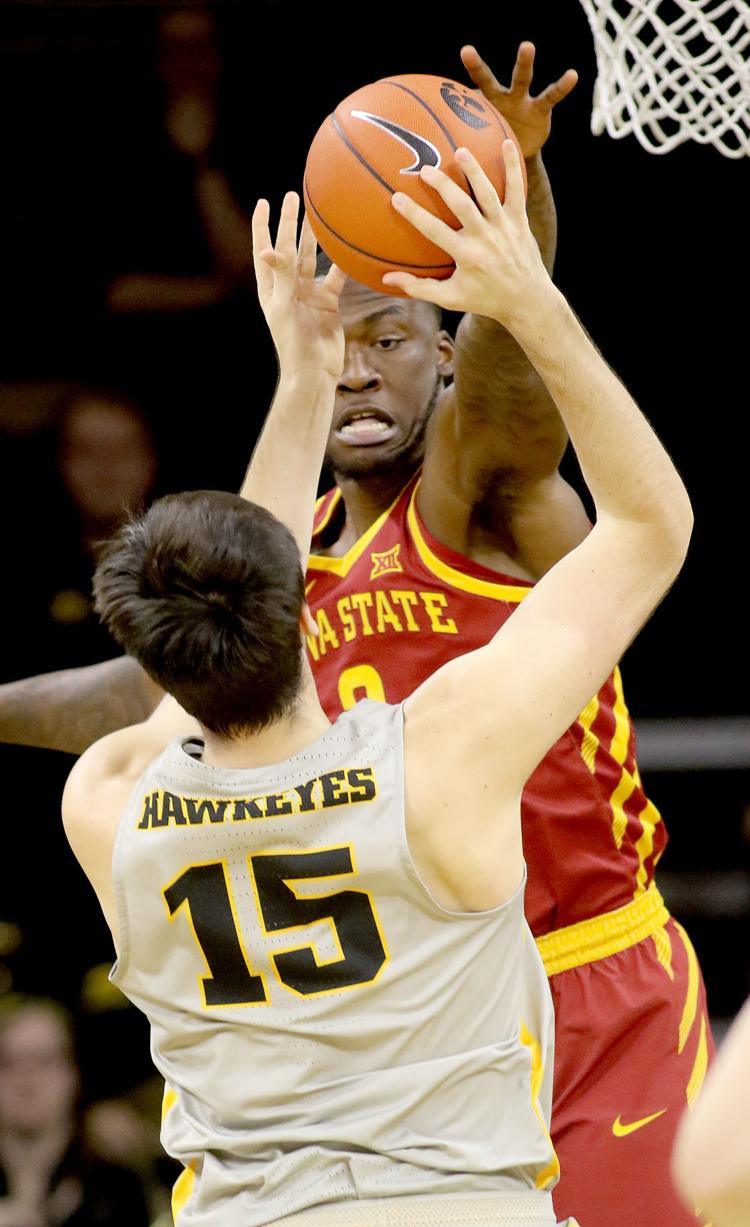 120618-Iowa-basketball-002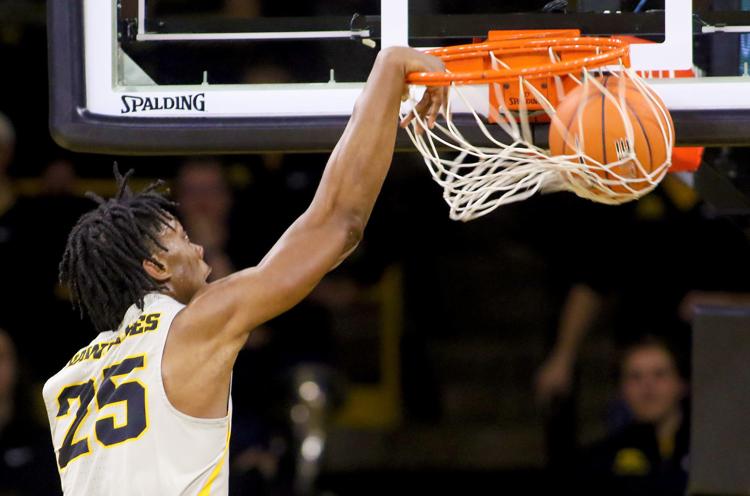 120618-Iowa-basketball-003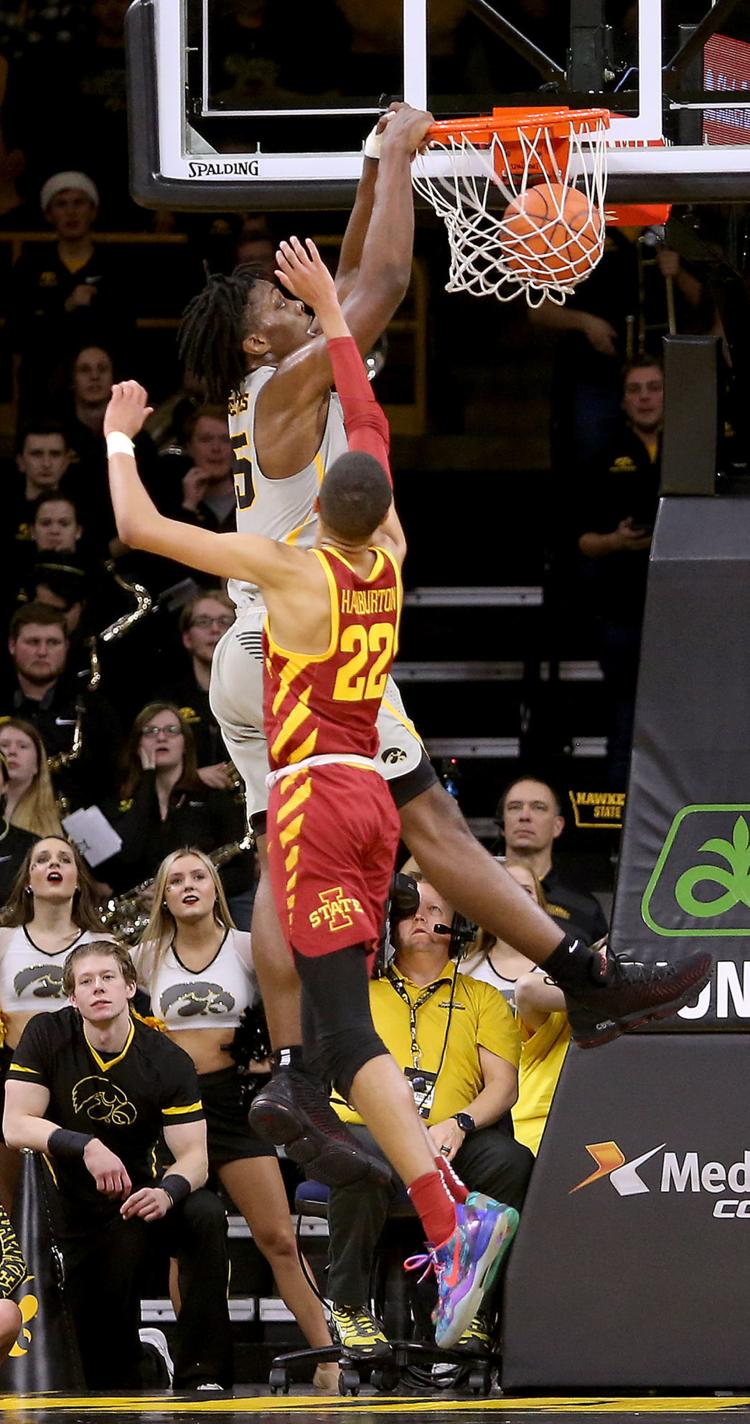 120618-Iowa-basketball-004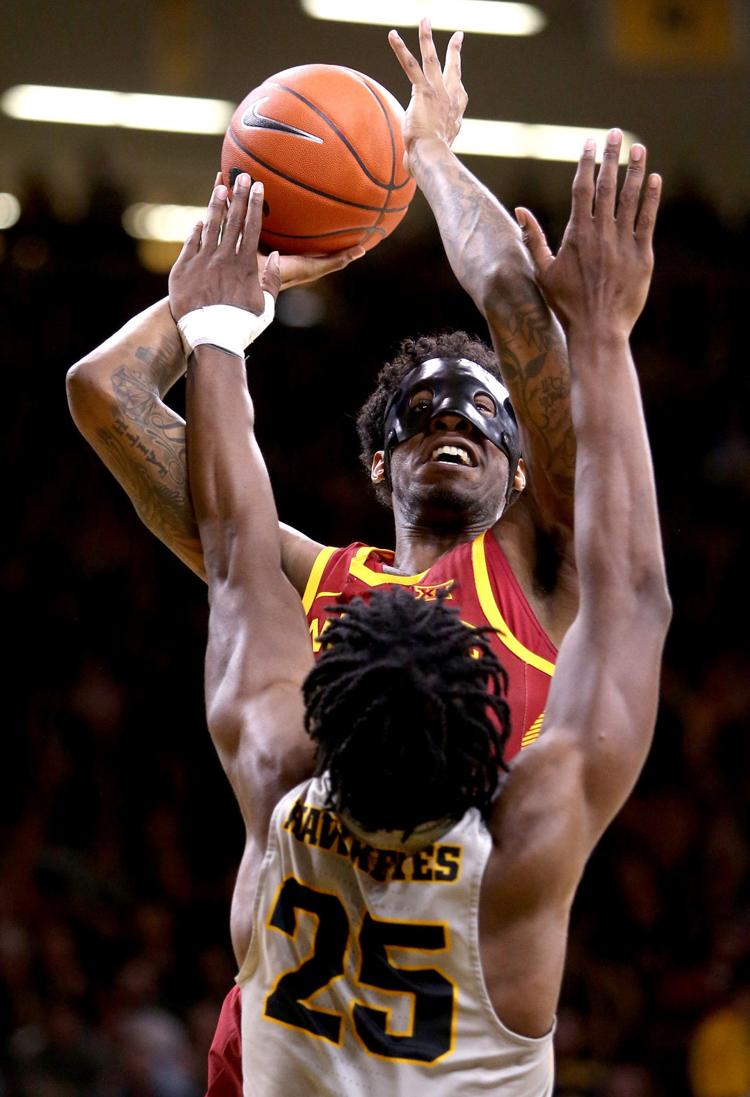 120618-Iowa-basketball-006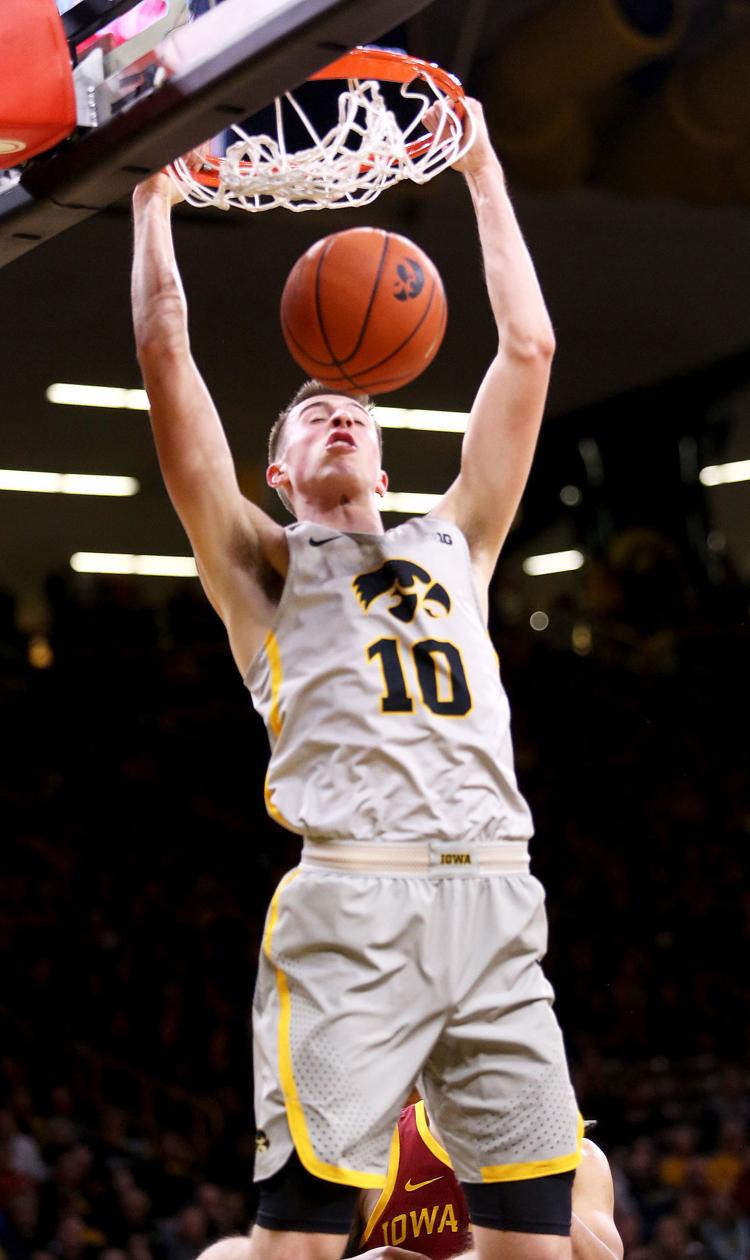 120618-Iowa-basketball-007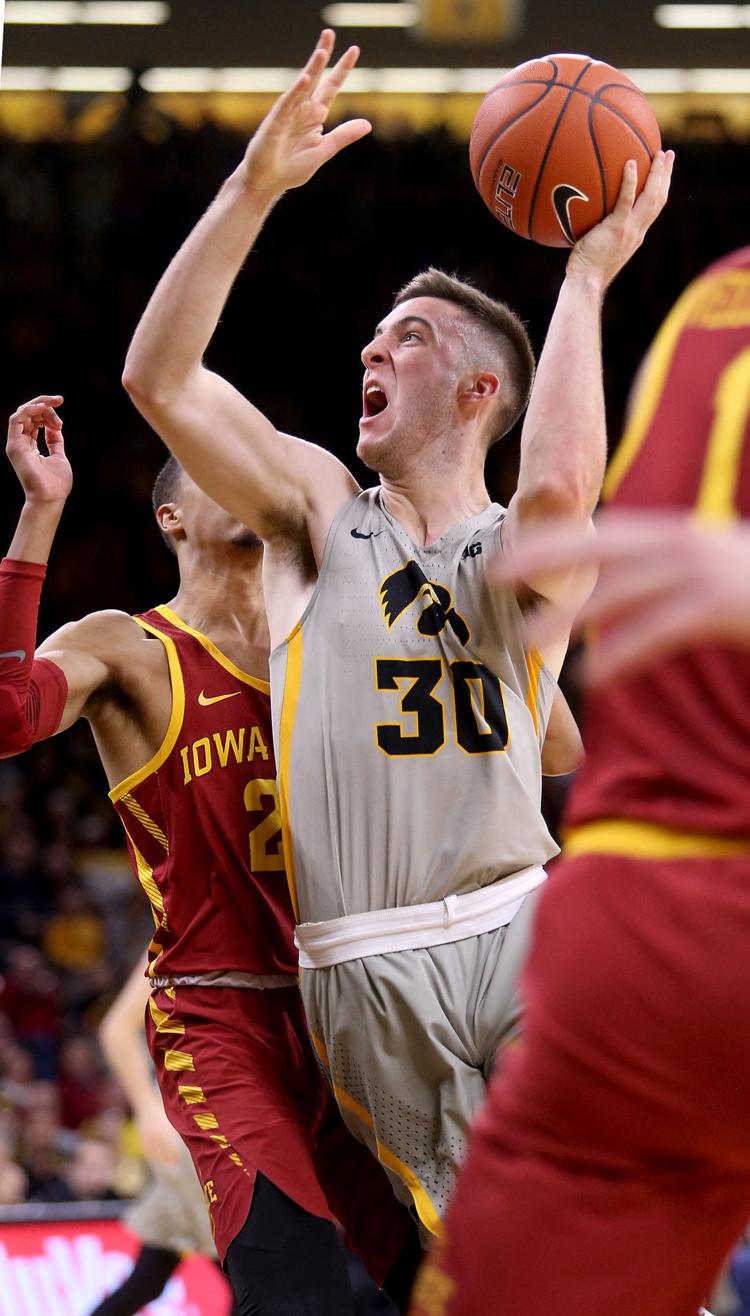 120618-Iowa-basketball-008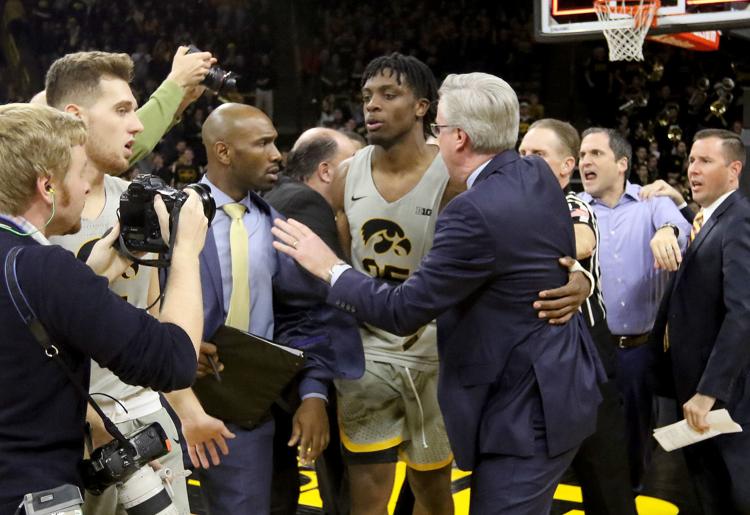 120618-Iowa-basketball-009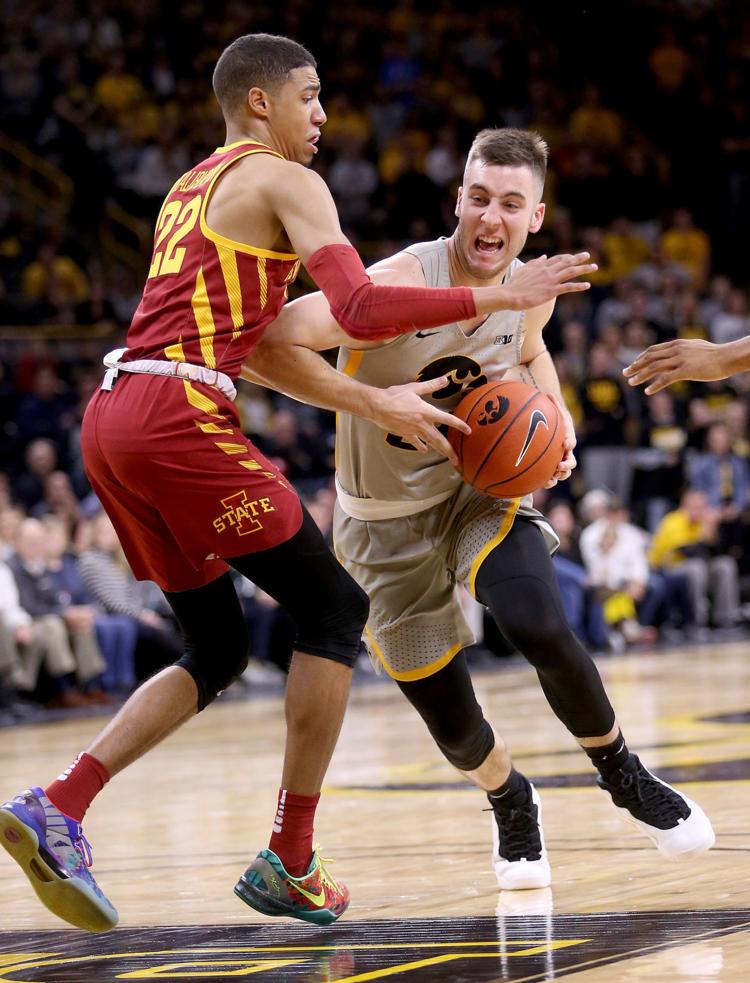 120618-Iowa-basketball-010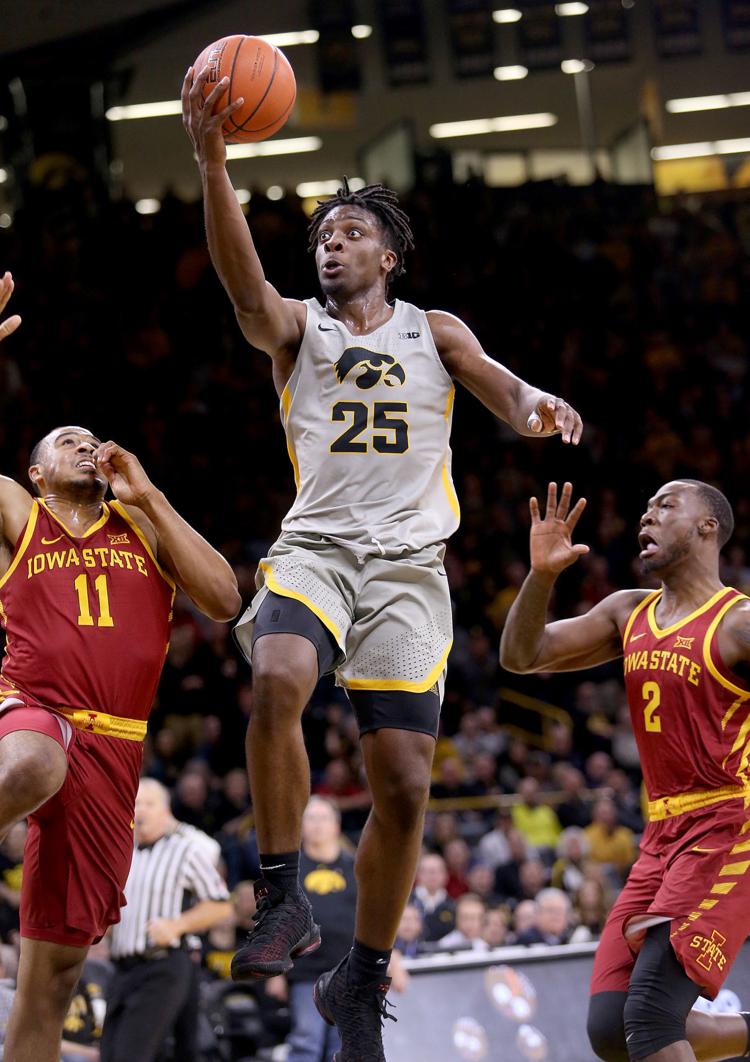 120618-Iowa-basketball-011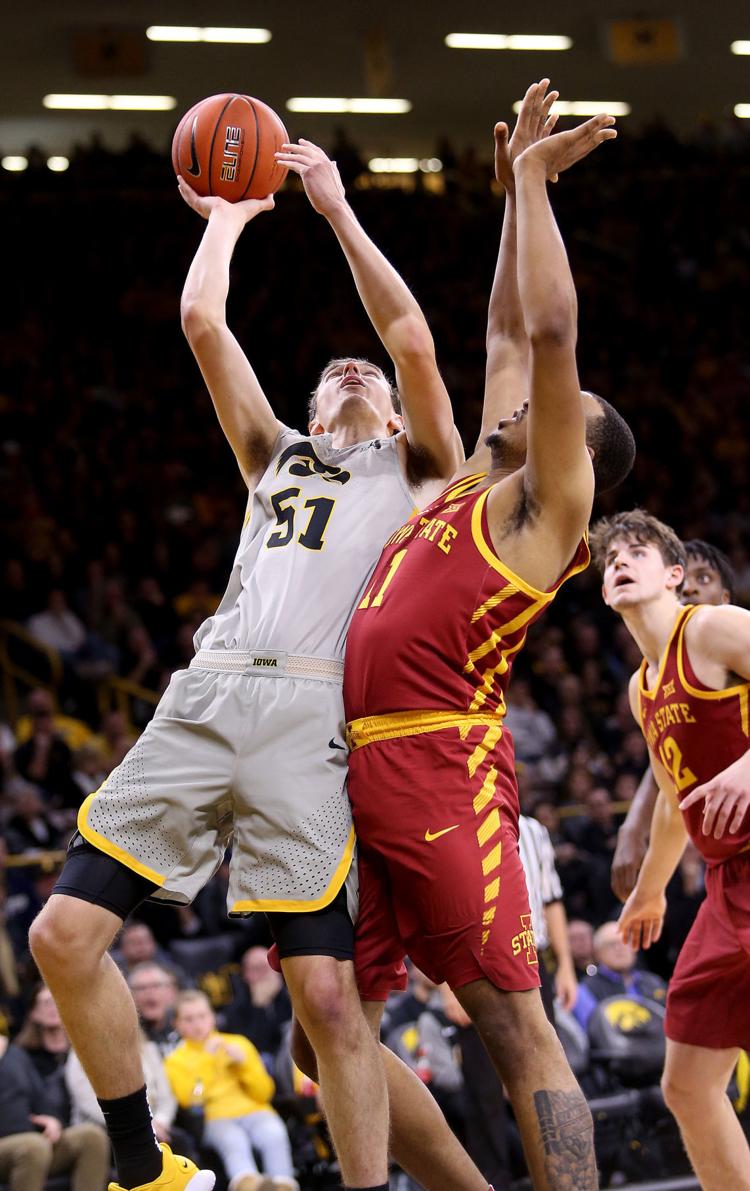 120618-Iowa-basketball-019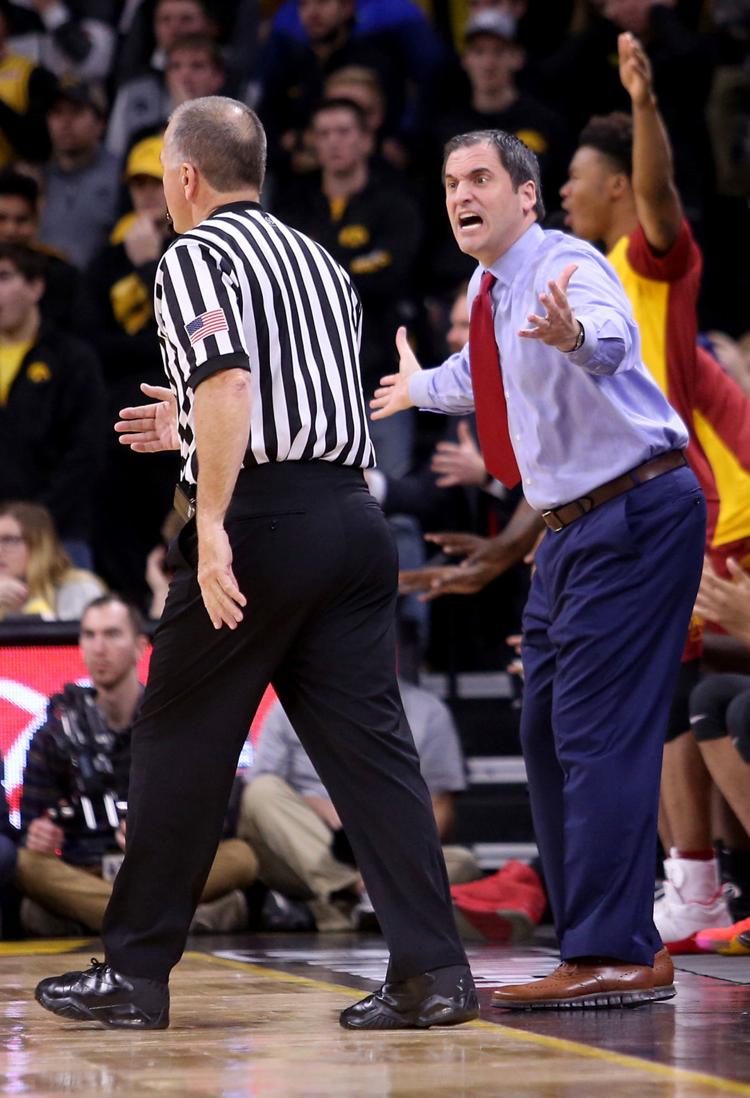 120618-Iowa-basketball-020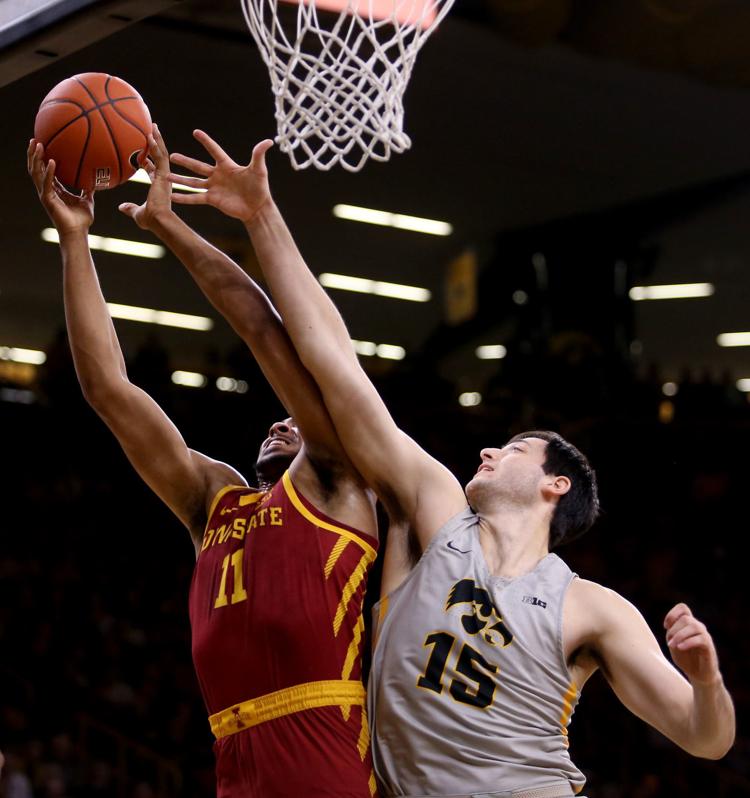 120618-Iowa-basketball-021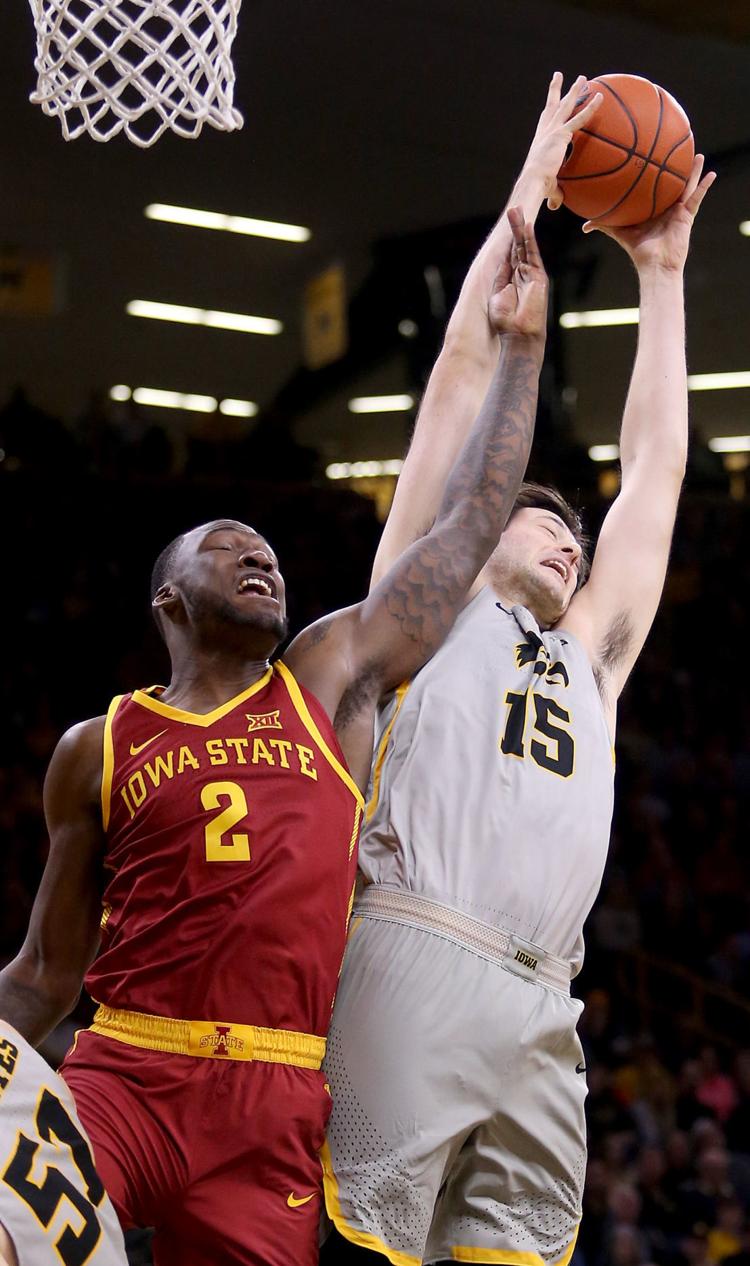 120618-Iowa-basketball-022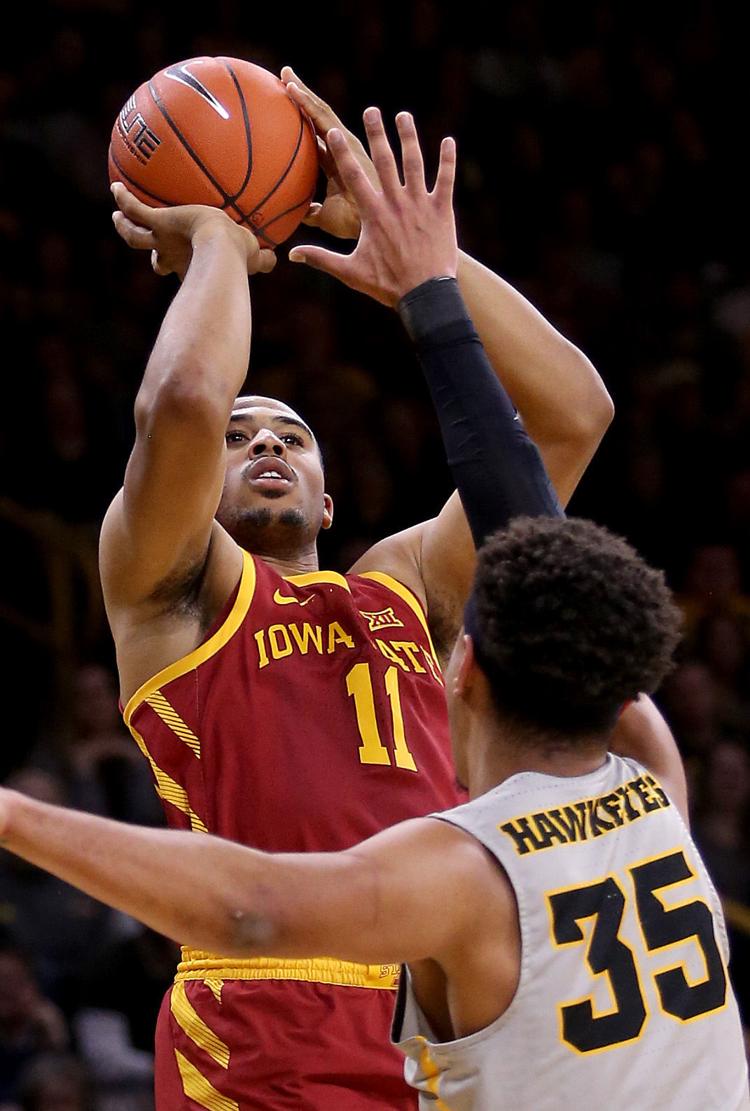 120618-Iowa-basketball-023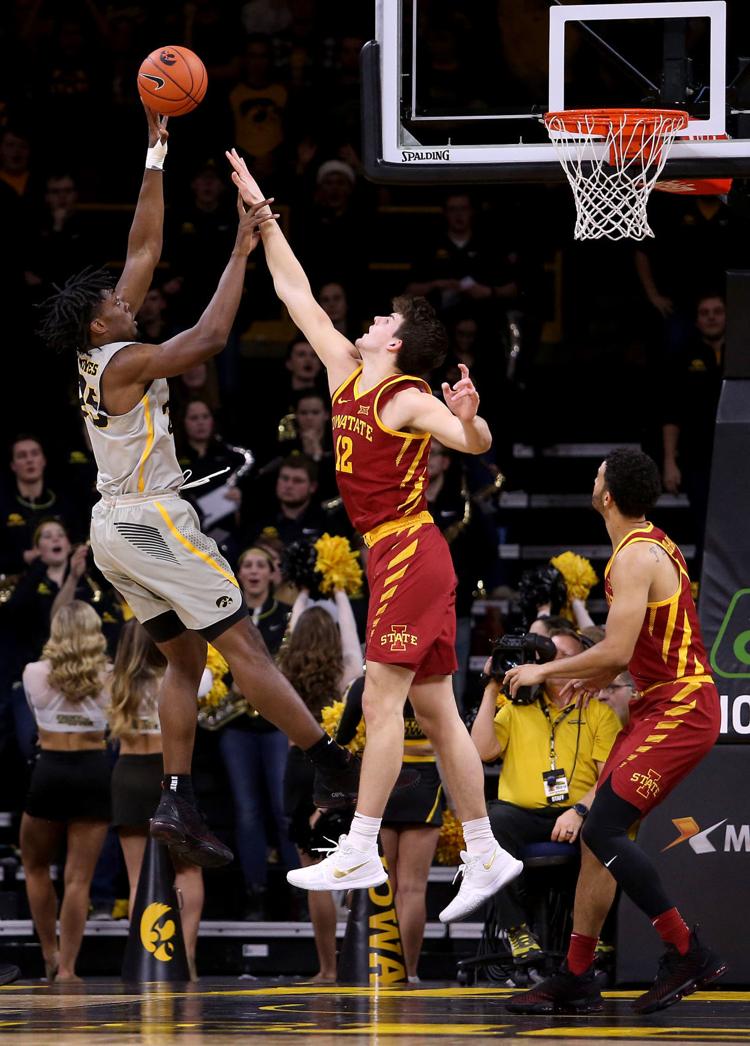 120618-Iowa-basketball-024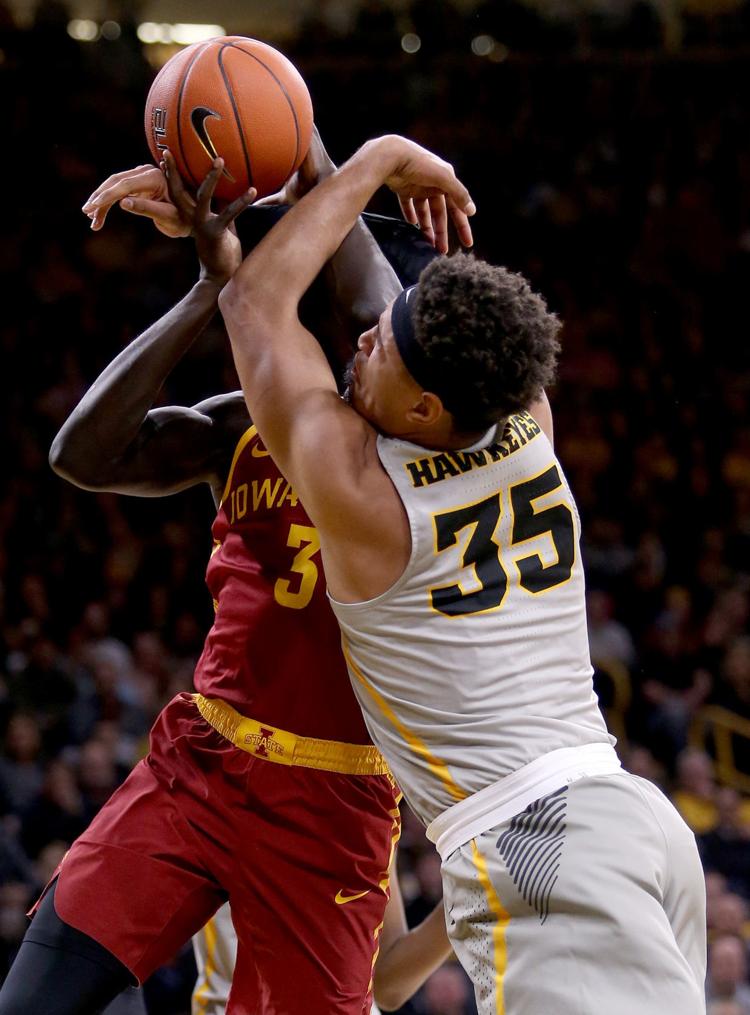 120618-Iowa-basketball-025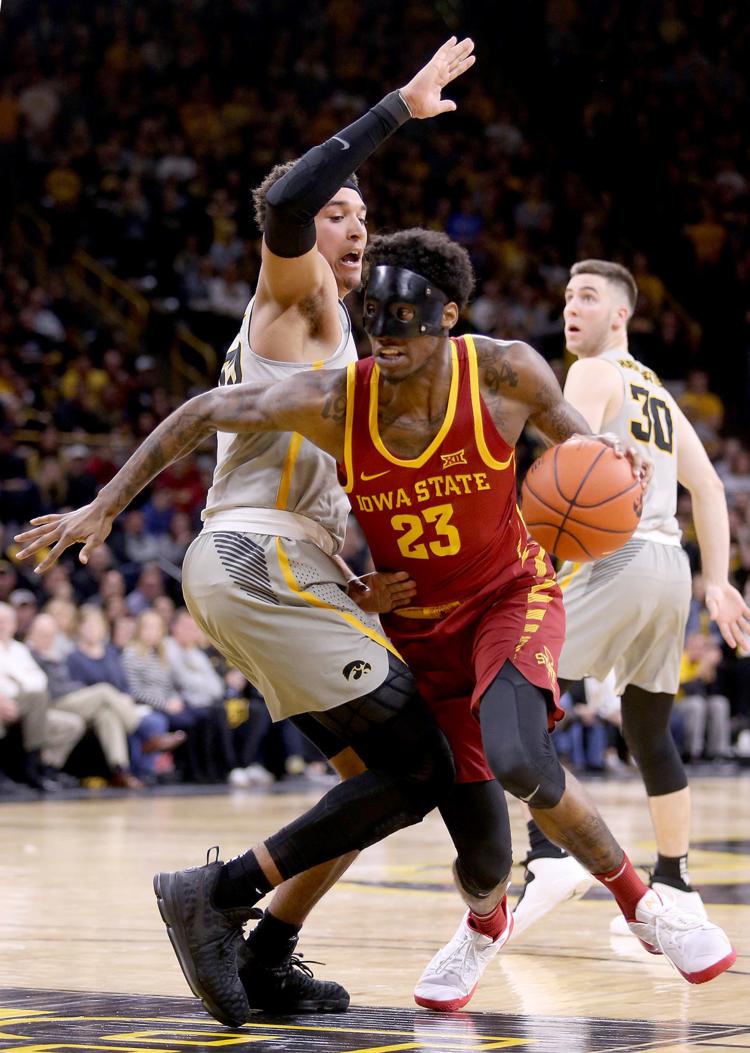 120618-Iowa-basketball-026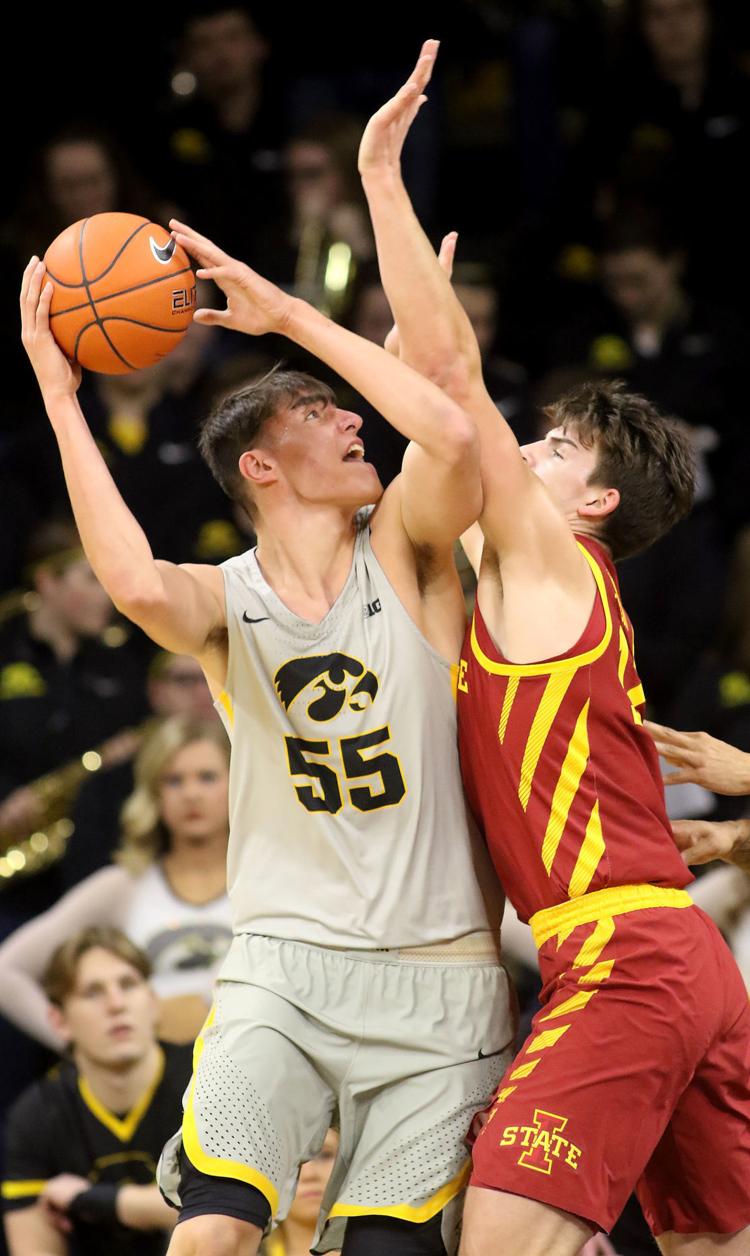 120618-Iowa-basketball-012
120618-Iowa-basketball-013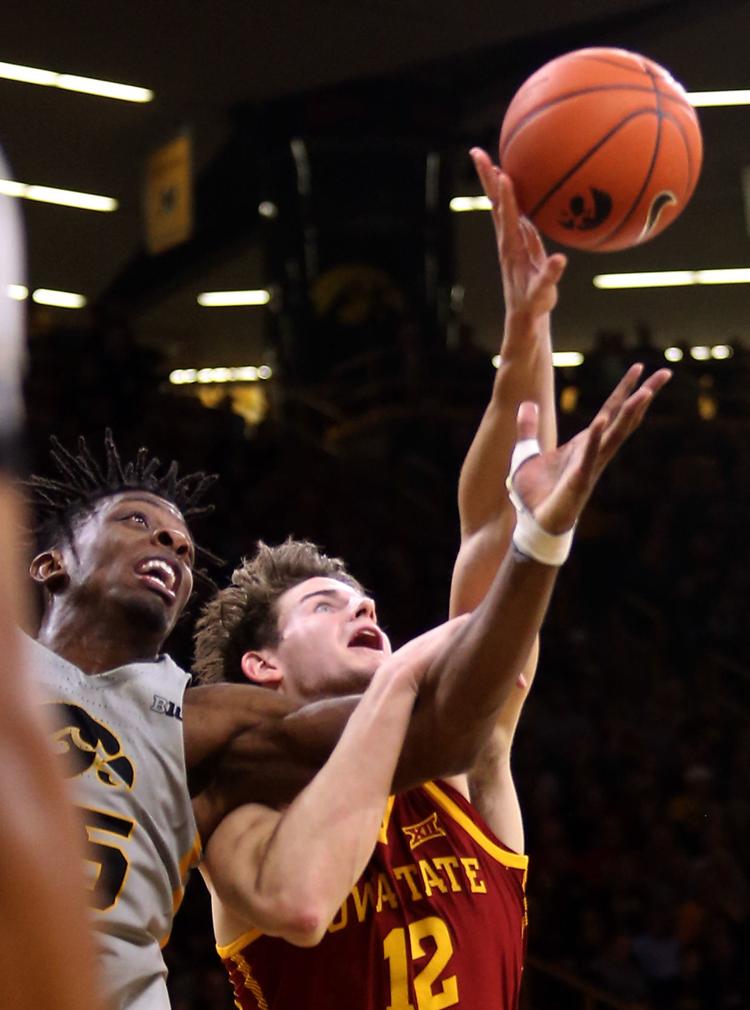 120618-Iowa-basketball-014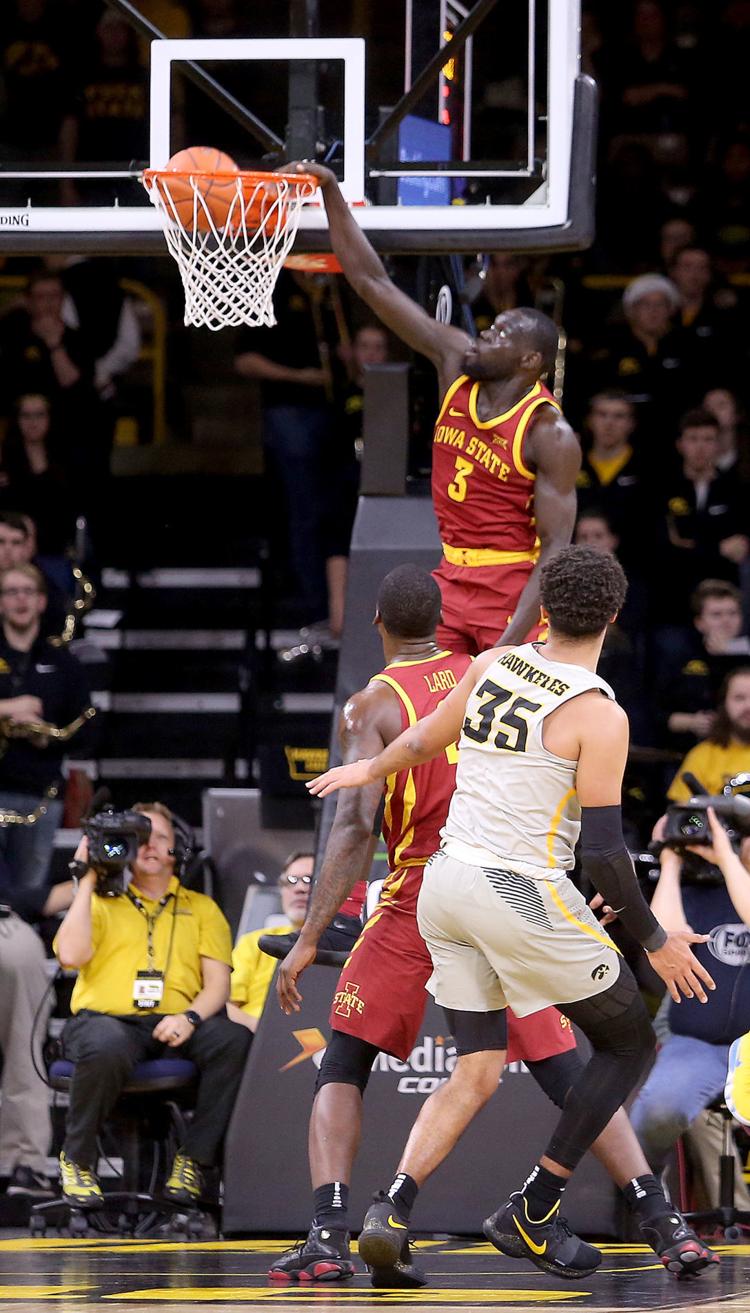 120618-Iowa-basketball-015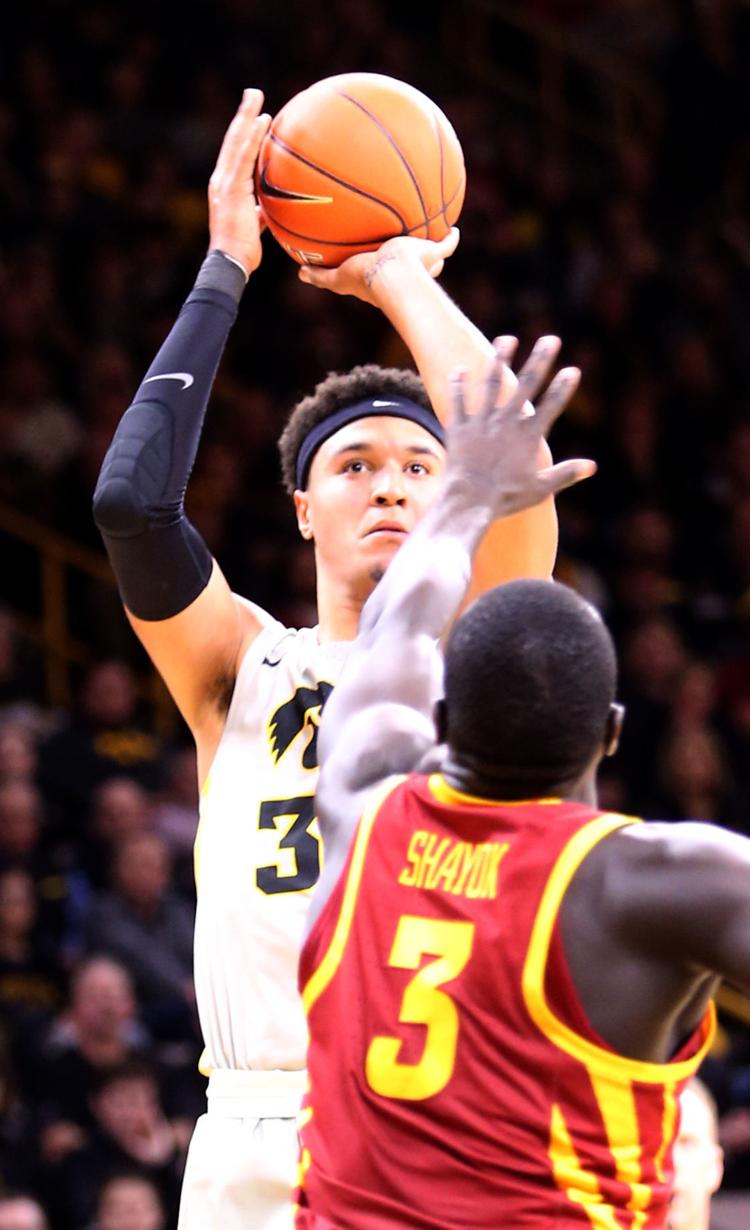 120618-Iowa-basketball-016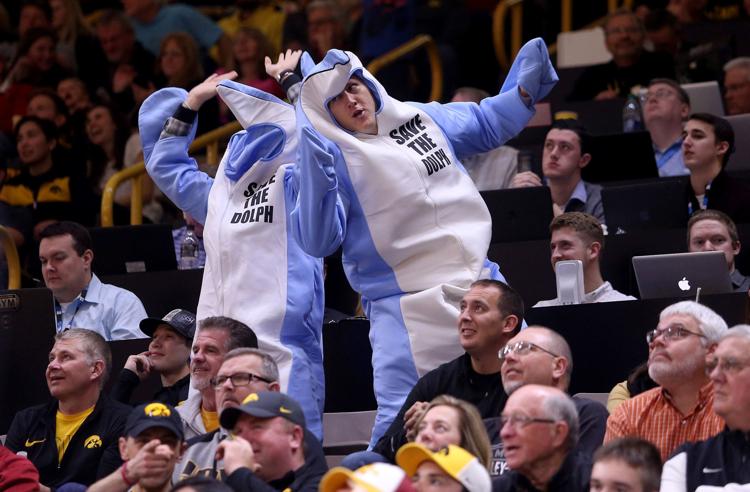 120618-Iowa-basketball-017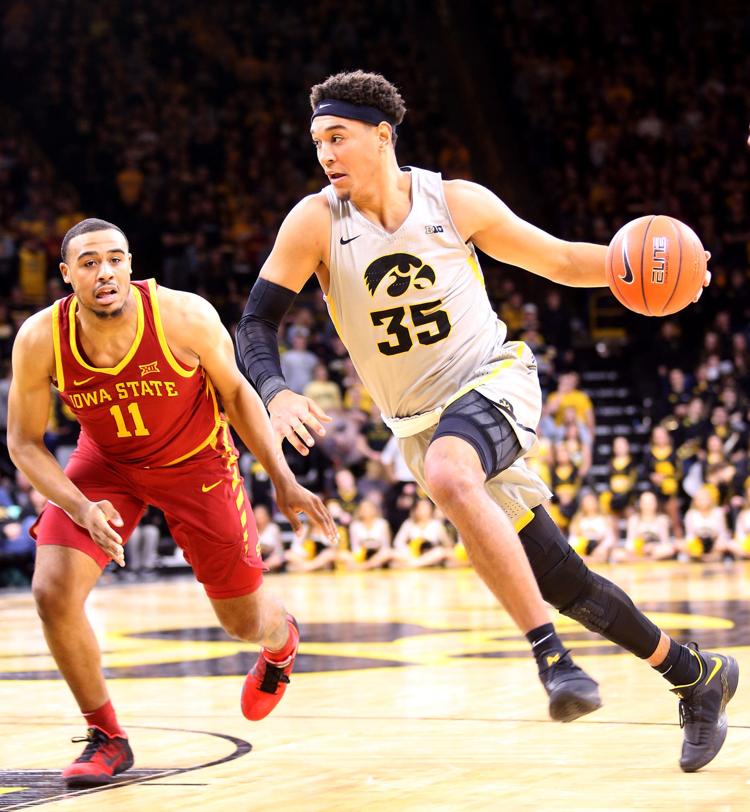 120618-Iowa-basketball-005