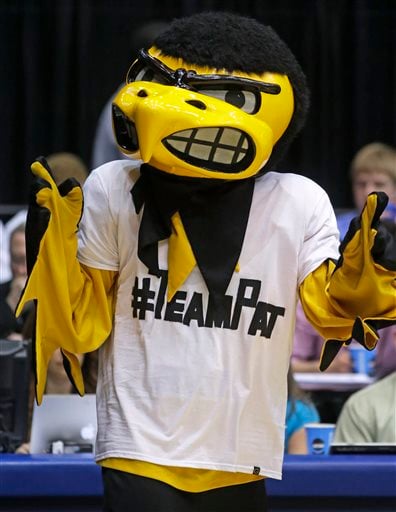 Patrick McCaffery, the 14-year-old son of Iowa basketball coach Fran McCaffery, apparently has scored a quick and decisive victory over cancer.
McCaffery, appearing at the 380 Companies and Dick Vitale Golf and Gala this weekend at Riverside Golf and Country Club, told reporters that a scan of Patrick's thyroid two weeks ago showed no sign of cancer.
"That Friday was one of the best days of my life," Fran McCaffery told the Cedar Rapids Gazette on Saturday morning.
Patrick had a malignant tumor removed from his thyroid on March 19, the day Iowa played in the NCAA tournament, and underwent a second surgery and additional treatment after that.
McCaffery, Vitale and Iowa State basketball coach Fred Hoiberg all appeared at the Riverside event, which raised money for pediatric cancer research.