Michigan State coach Tom Izzo has been involved in every Big Ten men's basketball tournament that's ever been held and he's never seen anything quite like this.
As the 22nd annual tournament gets started today at the United Center in Chicago, teams at the bottom of the standings are being talked about as having as good a chance of winning the five-day event as the teams at the top.
"I'm not sure that there will be more people who are more worried about the 1, 2, 3 and 4 seeds than the 10, 11, 12, 13, 14 seeds …'' Izzo said. "It's been an incredible year in our league and it's going to make this tournament maybe as exciting a tournament as there's ever been in my years here.''
Izzo's team is the favorite to win the tournament followed closely by Purdue and Michigan, according to odds released this week by BookMaker.eu.
But the next best odds after that are on No. 10 seed Penn State. The Nittany Lions, who lost their first 10 Big Ten games, are 6 to 1 to win the whole thing.
It's been that kind of league. It's going to be that kind of tournament.
"It's going to one of the most entertaining, competitive tournaments in the country just because of the way so many of the teams are playing right now,'' Indiana coach Archie Miller said. "There aren't any teams that aren't capable of winning multiple games.''
As the action begins with a 5:30 p.m. game between Rutgers and Nebraska, every team in the Big Ten is listed among the top 105 teams in the country in the NET rankings, the new statistical formula being used by the NCAA tournament selection committee. Eleven Big Ten teams rank in the top 60.
The teams seeded ninth, 10th and 13th in the tournament have higher NET rankings than the No. 7 and 8 seeds.
"It's maybe the first time in my career that I have seen a tournament that is open to anybody,'' said Illinois coach Brad Underwood, whose team is seeded 11th and takes on Northwestern in the second game today at 8 p.m.
"I think you're looking at the best league in the country … No offense to all the guys that were at the top, but the bottom four teams in the league are playing great … I think it sets up to be one of the great conference tournaments in recent history.''
A look at the chances of each of the 14 teams: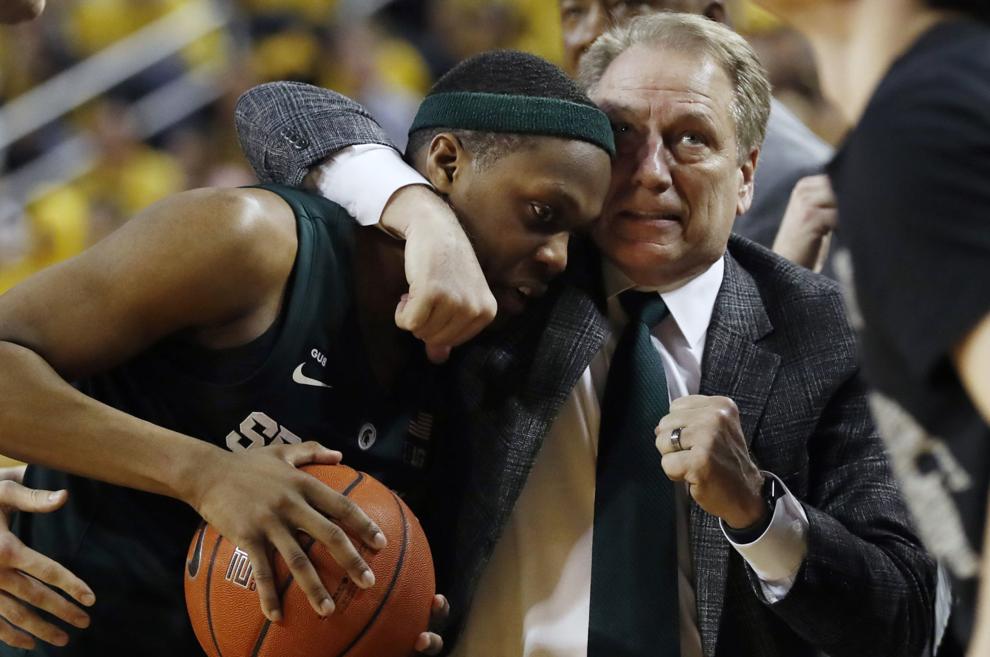 1. Michigan State
Record: 25-6, 16-4 in Big Ten; No. 8 NET ranking
Why they can win it: The Spartans have one of the best point guards in the country in Cassius Winston and one of the best coaches in Tom Izzo. They managed to win a share of the regular-season championship despite some injuries to key players and it looks as though No. 2 scorer Nick Ward is set to return to the lineup after missing five games with a broken hand.
Why they won't win it: Izzo's team found a very nice chemistry without Ward and adding him back into the mix could momentarily disrupt that. And the Spartans' quarterfinal opponent could very well be Indiana, which accounted for half of their conference losses.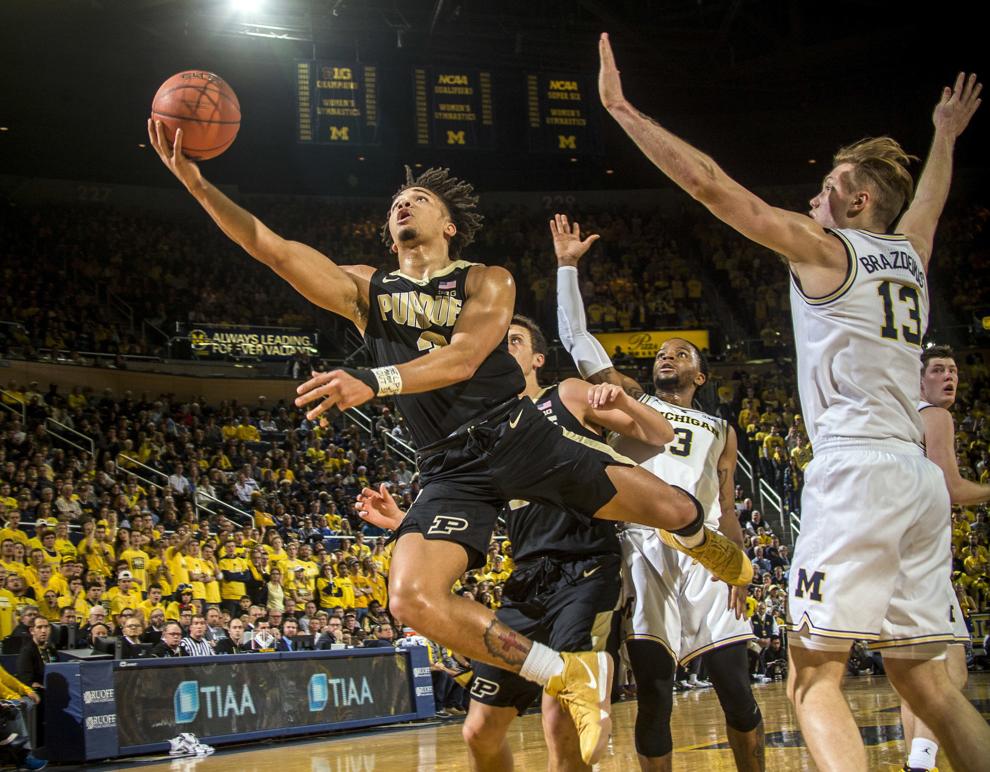 2. Purdue
Record: 13-8, 16-4 in Big Ten; No. 11 NET ranking
Why they can win it: The Boilermakers started the season 6-5 but learned from a series of close losses and have been the most consistent team in the league since then. They have won 14 of their last 16 games with the only two losses coming on the road in very hostile environments. Carsen Edwards gets the headlines but this is a team full of capable, well-rounded players.
Why they won't win it: Edwards and teammate Ryan Cline rank 1-2 in the Big Ten in 3-point field goals so the Boilermakers rely heavily on perimeter shooting. If they hit a cold spell, they could be in trouble.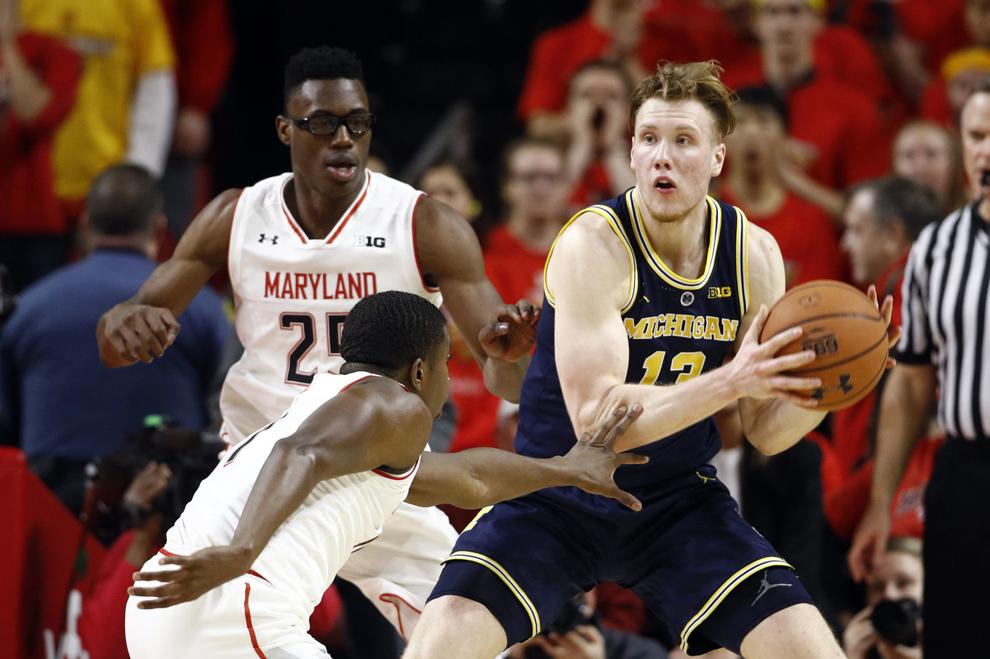 3. Michigan
Record: 26-5, 15-5 in Big Ten; No. 10 NET ranking
Why they can win it: The Wolverines have done it before. They have won the tournament championship each of past two years, as No. 8 and No. 5 seed, and this time they're seeded third, which means they only need to win three games instead of four. Coach John Beilein's team allows only 58.8 points per game and is highly efficient from an offensive standpoint.
Why they won't win it: They haven't played their best basketball at the end of the season, winning just six of the last 10 games. And forward Charles Matthews, one of their best offensive threats, has missed the past three games with an ankle injury.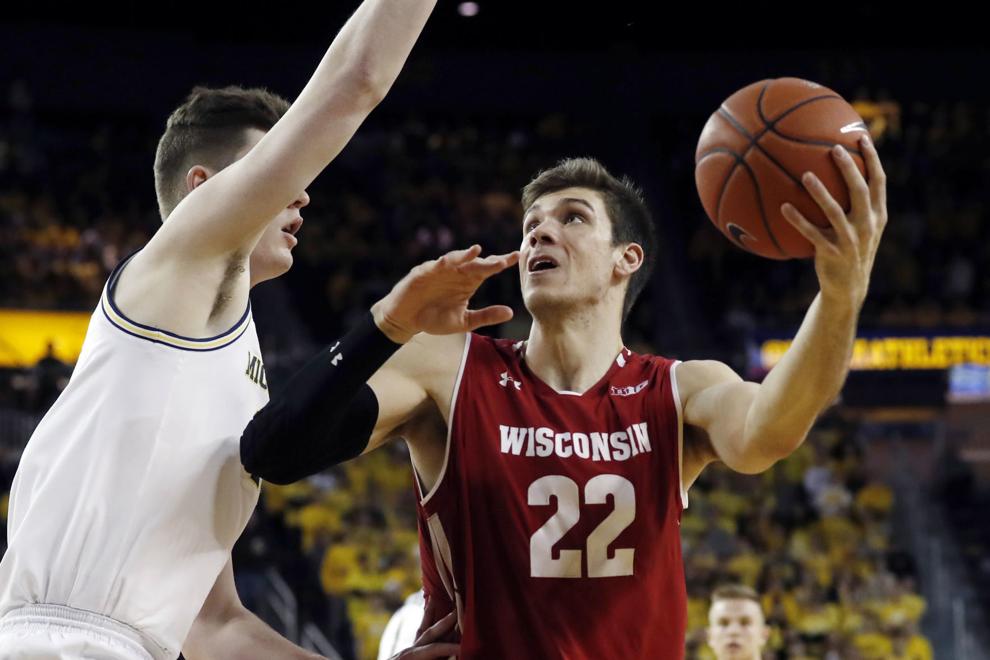 4. Wisconsin
Record: 22-9, 14-6 in Big Ten; No. 15 NET ranking
Why they can win it: The Badgers have a remarkably versatile and extremely experienced big man in Ethan Happ, who is very motivated to end his college career with a flourish. They also play great defense, which will keep them in most games.
Why they won't win it: Although this is one of the steadiest, most consistent teams in the league, it's not a terribly gifted club from an athletic standpoint. The Badgers also are very reliant on Happ at both ends of the court.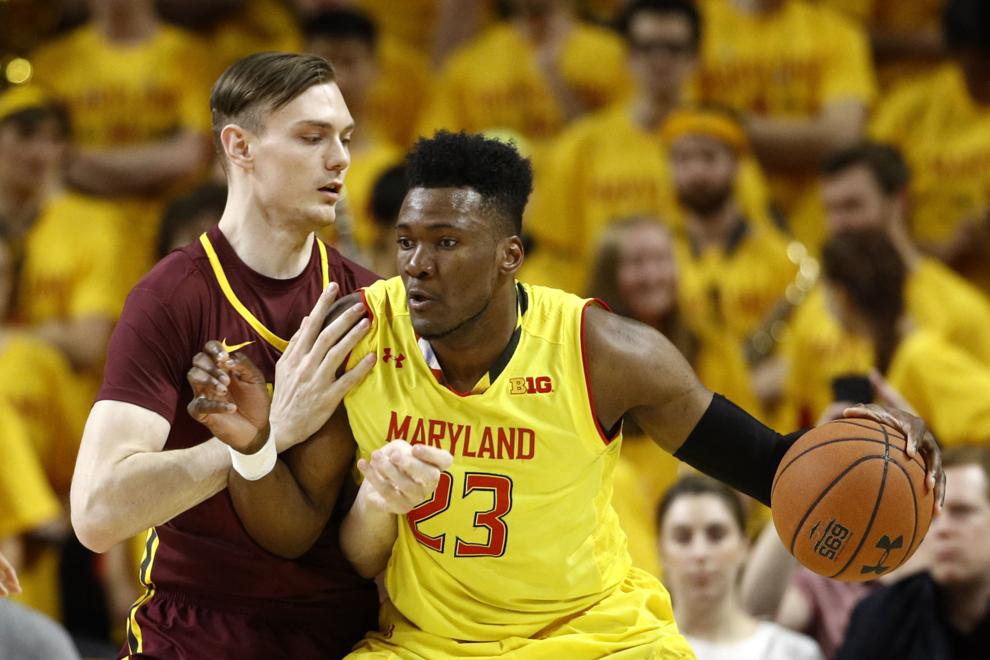 5. Maryland
Record: 22-9, 13-7 in Big Ten; No. 26 NET ranking
Why they can win it: Anthony Cowan is one of the most underrated point guards around and the Terrapins also have one of the Big Ten's most formidable frontcourt duos in Bruno Fernando and Jalen Smith.
Why they won't win it: This is a very young team, not very experienced in the pressure of postseason play. It includes four freshmen and two sophomore among the top seven players in the rotation.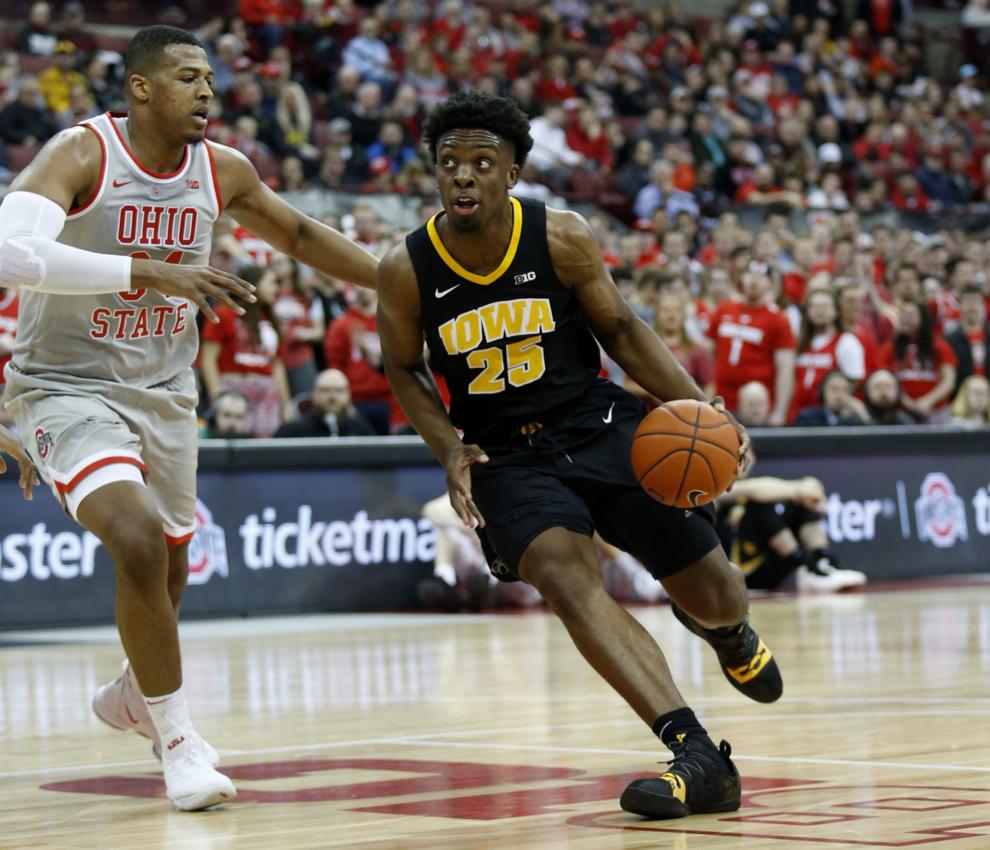 6. Iowa
Record: 21-10, 10-10 in Big Ten; No. 42 NET ranking
Why they can win it: A little more than a month ago, the Hawkeyes were playing as well as any team in the league. They were solid on defense, almost unstoppable on offense, and beat Michigan (their potential quarterfinal opponent) by 15 points. If they can recapture the rhythm they had back then, they will be a tough out.
Why they won't win it: They've lost four straight games, three of those to teams below them in the standings. The defense seems to come and go, and their best player, Tyler Cook, has been in a funk lately.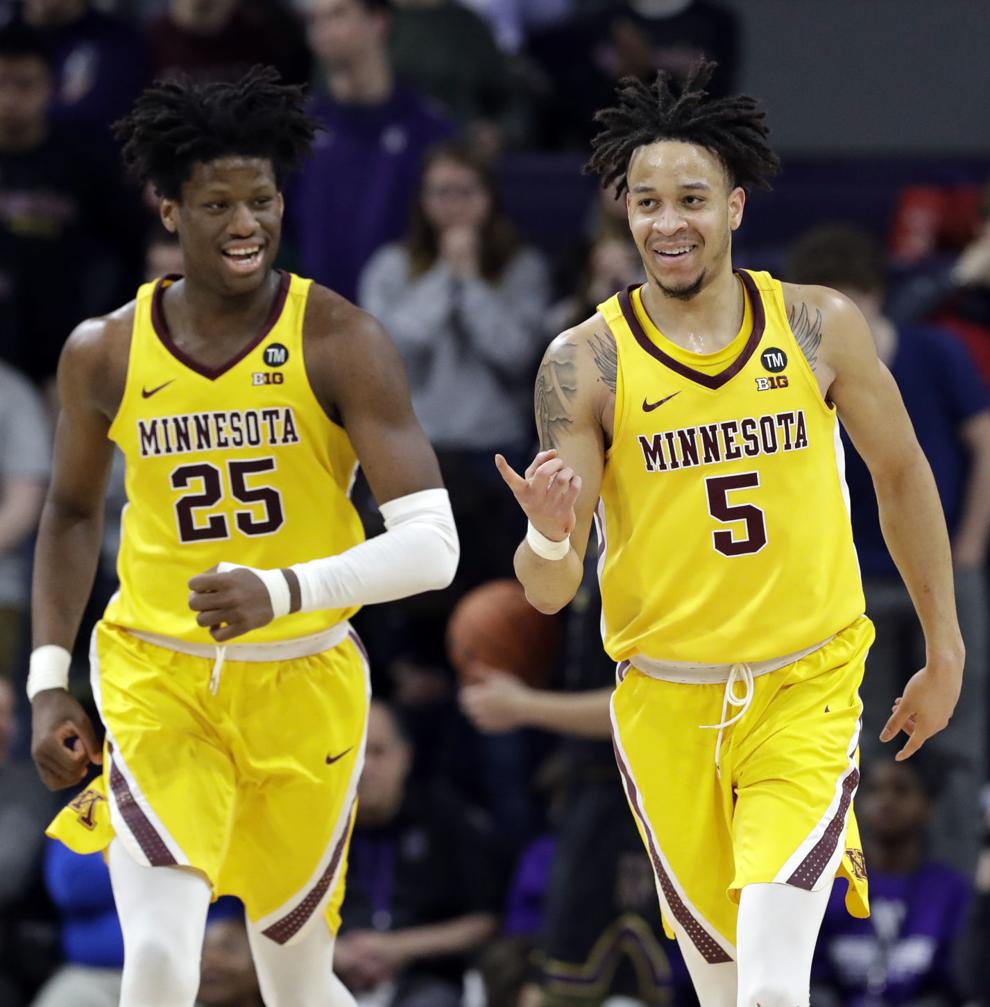 7. Minnesota
Record: 19-12, 9-11 in Big Ten; No. 56 NET ranking
Why they can win it: Few teams in the Big Ten have as much raw talent as the Golden Gophers. Amir Coffey has had some monster scoring games lately, Jordan Murphy is a rebounding machine and freshman center Daniel Oturu is a budding star. When they're on, as they were in a victory over Purdue last week, they're very tough.
Why they won't win it: They're not always on. You never know which Minnesota team is going to show up. And the Gophers' depth has been thinned by a season-ending injury to Eric Curry.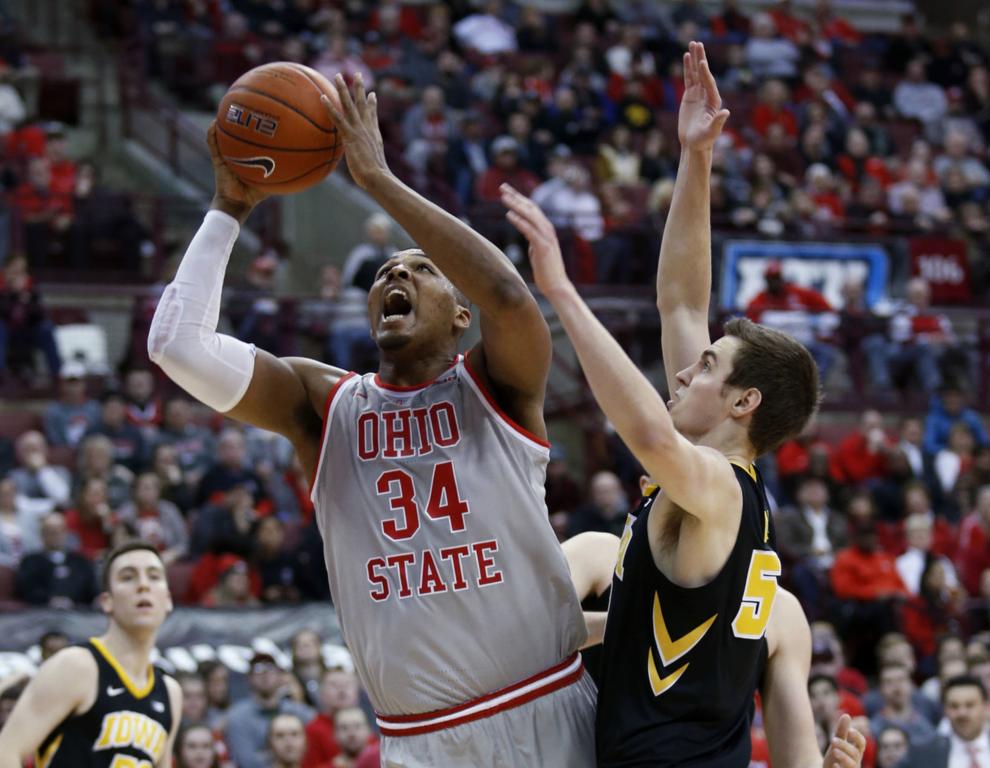 8. Ohio State
Record: 18-13, 8-12 in Big Ten; No. 55 NET ranking
Why they can win it: Sophomore Kaleb Wesson is an effective and surprisingly versatile big man and the Buckeyes have enough other decent weapons. They also play very solid defense most of the time.
Why they won't win it: Wesson has been suspended for the past few games, could be a bit rusty in his return and tends to be foul-prone anyway. The Buckeyes have yet to win more than three straight Big Ten games, which is something they'll need to do to win the tournament as the No. 8 seed.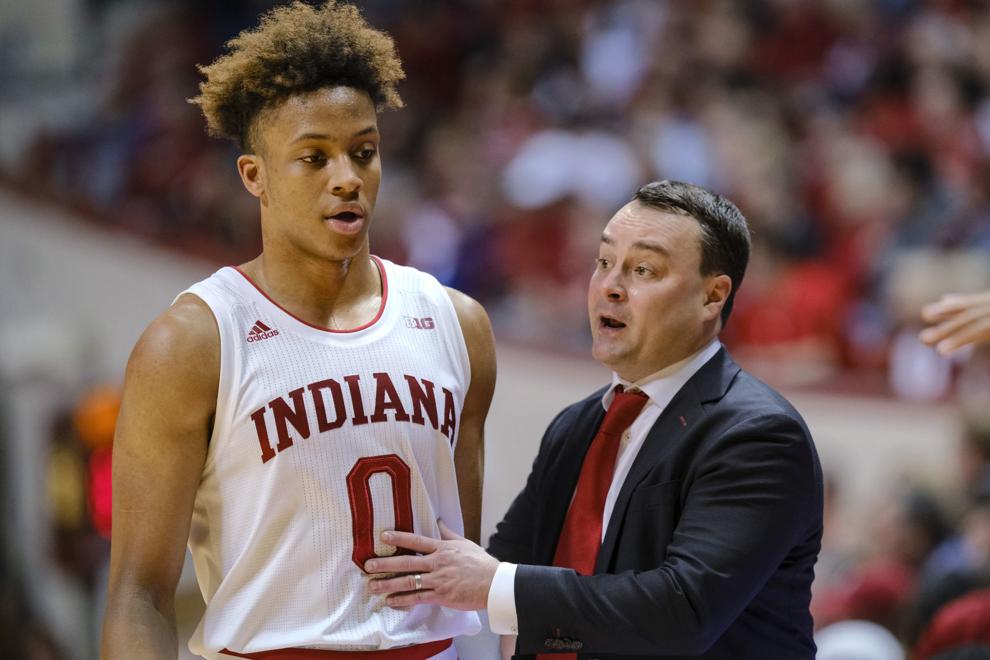 9. Indiana
Record: 17-14, 8-12 in Big Ten; No. 51 NET ranking
Why they can win it: The Hoosiers have found themselves the past few weeks after losing 12 of 13 games in one stretch. Some of their young kids are playing their best basketball right now and any team that has defeated Michigan State twice bears watching.
Why they won't win it: The Hoosiers still are very young and inexperienced and if they beat Ohio State, they will play Michigan State again in the quarterfinals. You know what they say about the difficulty of beating a team three times in one season.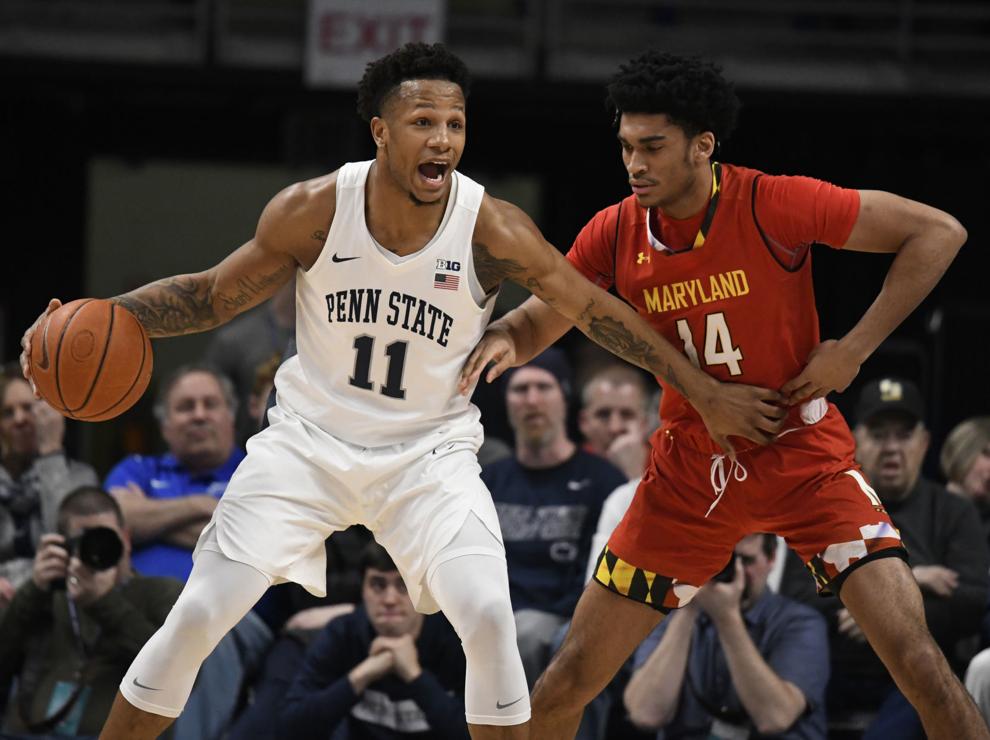 10. Penn State
Record: 14-17, 7-13 in Big Ten; No. 49 NET ranking
Why they can win it: This has been one of the hottest teams in the league the last month or so. After starting the Big Ten season 0-10, the Nittany Lions came on strong enough to get the 10th seed. Lamar Stevens is a diverse offensive talent, Josh Reaves is the league's defensive player of the year and Mike Watkins is a dynamic big man when he wants to be.
Why they won't win it: The Nittany Lions did lose their first 10 Big Ten games, which indicates this team has flaws. While they have a veteran front line, their guards are very young.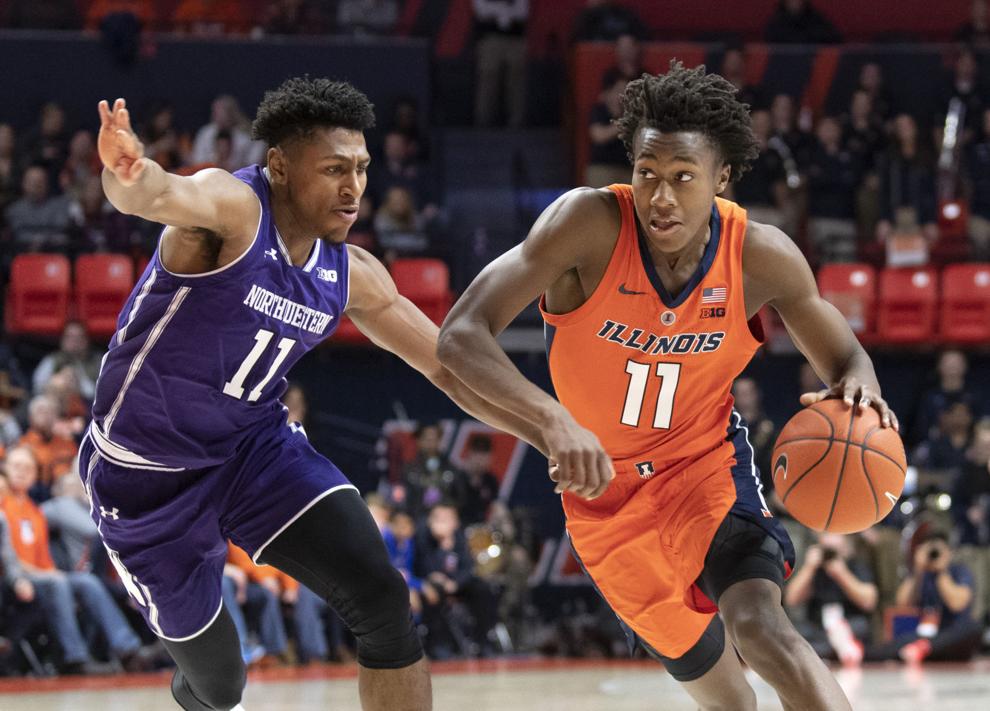 11. Illinois
Record: 11-20, 7-13 in Big Ten; No. 105 NET ranking
Why they can win it: The Illini have an energetic, in-your-face style that's a little different than any other team in the league. They also have quick, young perimeter players who can be explosive in stretches. They showed what they can do during a mid-season four-game winning streak.
Why they won't win it: Other than one hot stretch, this team has won only seven other games all season. Although they may be capable of pulling a big upset, they aren't likely to be consistent enough to win five games in five days.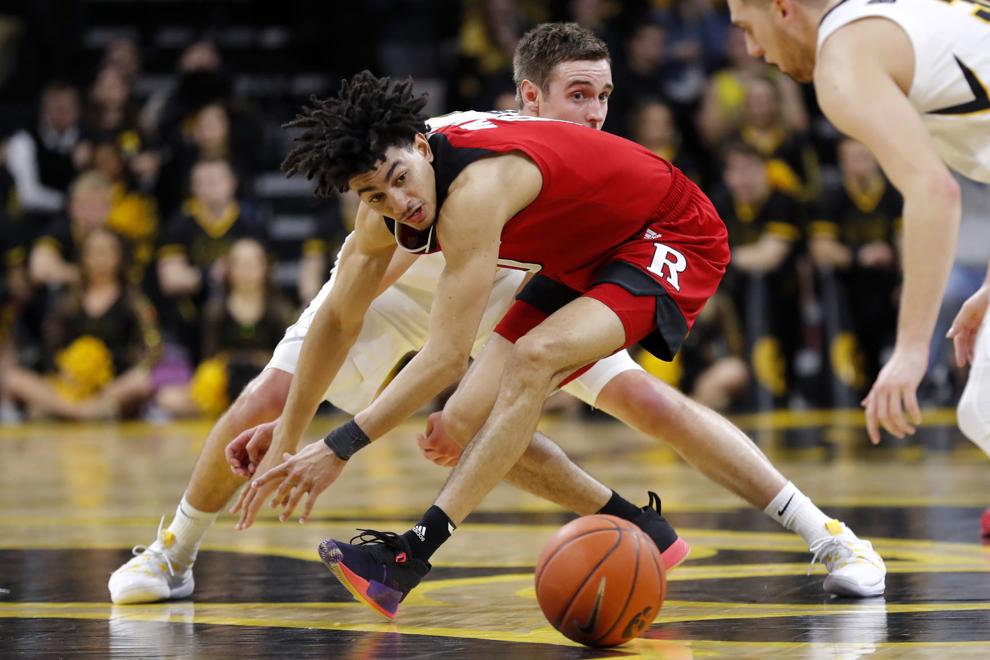 12. Rutgers
Record: 14-16, 7-13 in Big Ten; No. 99 NET ranking
Why they can win it: This is a tough, defensive-oriented team that won't back down from any opponent from a physical standpoint. Geo Baker is an emerging point guard talent and forward Eugene Omoruyi may be one of the most underrated players in the Big Ten.
Why they won't win it: The Scarlet Knights play a lot of freshmen and while they're vastly improved from a skill standpoint, they're probably not good enough in that area to string together five straight wins.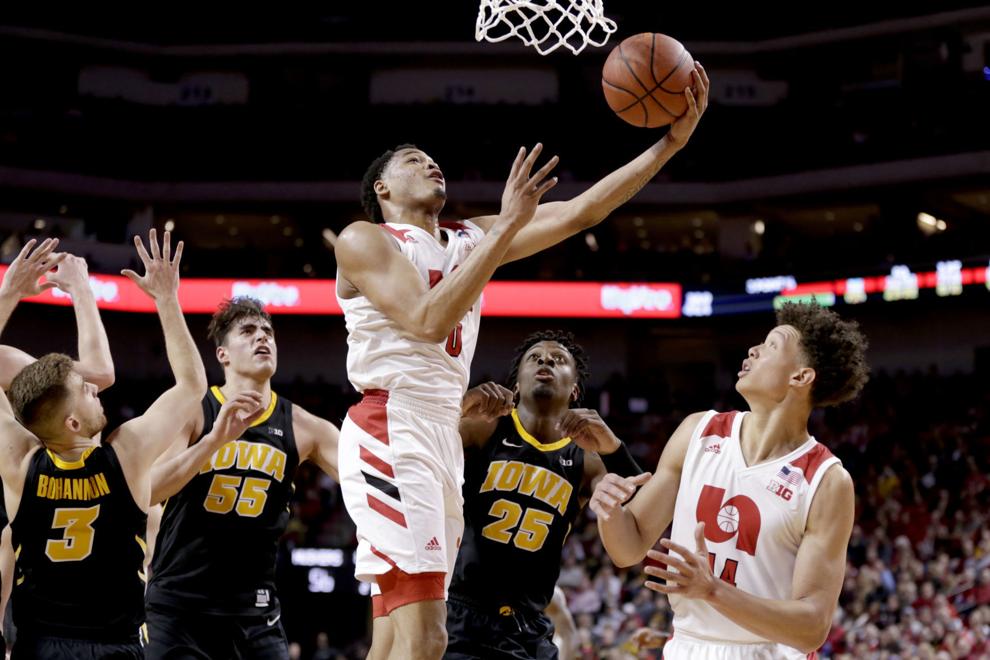 13. Nebraska
Record: 16-15, 6-10 in Big Ten; No. 52 NET ranking
Why they can win it: If you saw the final minutes of Sunday's overtime conquest of Iowa, you saw what sort of firepower this team has. The Cornhuskers scored 16 points in the last 50 seconds, almost all of them by James Palmer and Glynn Watson, to wipe out a 9-point deficit.
Why they won't win it: This team has underachieved most of the season and it's running out of players. The Huskers weren't deep to begin with and they now apparently have lost Amir Harris to an injury along with Isaac Copeland and Thomas Allen. They may have only six scholarship players in uniform today.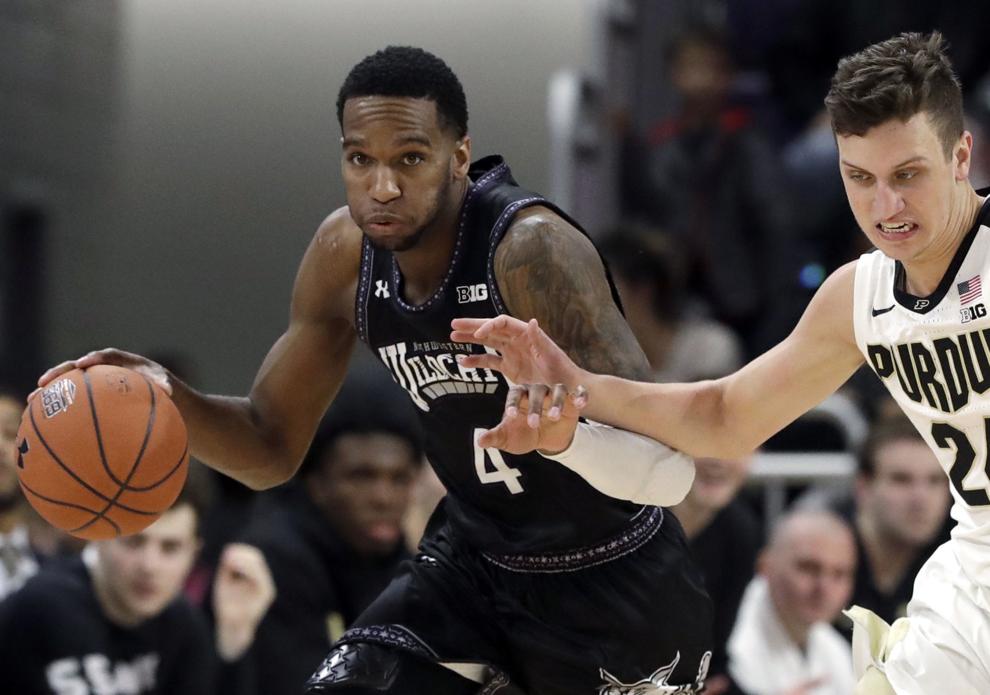 14. Northwestern
Record: 13-18, 4-16 in Big Ten; No. 87 NET ranking
Why they can win it: Vic Law and Dererk Pardon are two determined, battle-tested seniors who don't want their college careers to end just yet. They should have some decent crowd support as they bill themselves as "Chicago's Big Ten team.''
Why they won't win it: There is a reason the Wildcats finished last in the Big Ten. Although they are solid defensively, the offense lacks consistency and a true point guard. Law, the de facto point man most of the season, is questionable because of a severe cut suffered in the final regular-season game.