Much to the dismay of Northern Iowa, Saturday seemed like old times for Missouri State sophomore Elle Ruffridge.
The all-time Iowa high school scoring leader found her shooting touch in the semifinals of the Missouri Valley Conference women's basketball tournament, collecting 12 of her career-high 14 points in the first half of the Lady Bears' 89-64 win over the Panthers at the TaxSlayer Center.
Ruffridge buried four of the six 3-point shots she tried, including three during a record-setting second quarter by second-seeded Missouri State.
Trailing 11-10 after the opening quarter, the Lady Bears topped 70 percent from the field and piled up a tournament-record 35 points in the second quarter to build a 45-30 halftime lead UNI could not catch.
"We were just feeding off of each other, finding each other and knocking down shots," said Ruffridge, who scored 2,951 points during her prep career at Pocahontas Area High School but took the court Saturday averaging three points per game for Missouri State.
"It feels good to come here, close to my home state, and have a game like this against an Iowa team that knows who I am, what I can do."
Ruffridge's game came as part of an 11-for-18 effort from 3-point range by Missouri State, which averages just over four 3-point baskets per game but hit five of the six it attempted in the deciding second quarter.
"We knew at some point this would happen, that Elle would have a game like this," Lady Bears coach Kellie Harper said. "I'm so happy for her. We know what she's capable of, but it just hasn't happened and that's been tough."
That didn't make things easy for the Panthers either.
As Missouri State played its way into today's 2 p.m. title game against top-seeded Drake — the Lady Bears' first championship game appearance since winning the title in 2016 — UNI was denied a fourth straight semifinal win.
"We knew we needed to find Elle Ruffridge in our zone, but we made a few mistakes and she took advantage of it," Northern Iowa coach Tanya Warren said.
The Panthers, led by a 21-point performance from North Scott alum Karli Rucker, chipped away at the Missouri State lead in the third quarter.
UNI came within six points on two occasions and had the ball trailing 49-43 four minutes into the second half, but a missed jumper by Nicole Kroeger followed by a 3-pointer by the Lady Bears' Danielle Gitzen swung momentum in the other direction.
"That swing took some wind out of our sails," Warren said. "We missed some easy shots, too many easy shots, and things snowballed on us a bit."
Missouri State made certain of that.
As UNI (20-12) hit one field goal over an eight-minute stretch that followed a Rucker basket with 3:32 to go in the third, the Lady Bears went on a 21-4 run to open a 75-49 lead and continued to work on a 49-25 edge on the boards.
"We got a little stagnant on offense, they hit some shots and made some plays," said Rucker, who scored 13 of her points in the first half. "It was a tough stretch for us."
Gitzen led Missouri State (22-9) with a 22-point game, matching Ruffridge's four 3-point baskets as part of an 8-of-12 game from the field.
"When they made their run at us, we settled down and put an emphasis on getting stops," Gitzen said. "I think we fed on that and it got us going again."
Missouri State vs UNI at the 2019 Missouri Valley Conference Women's Basketball Tournament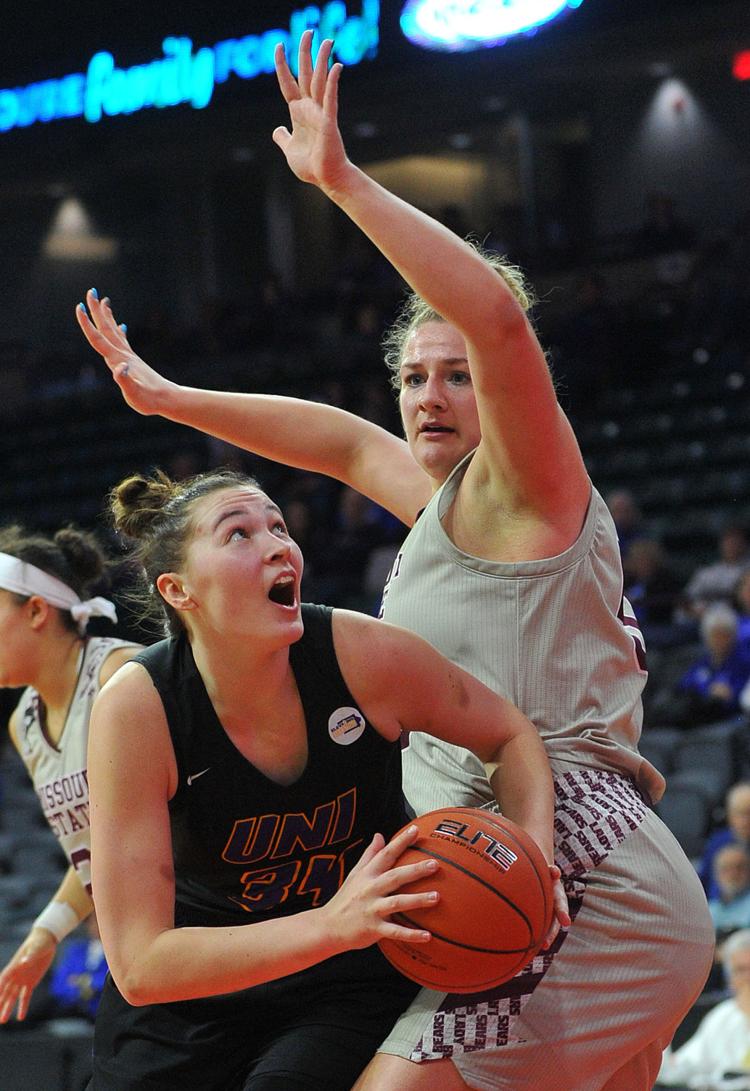 Missouri State vs UNI at the 2019 Missouri Valley Conference Women's Basketball Tournament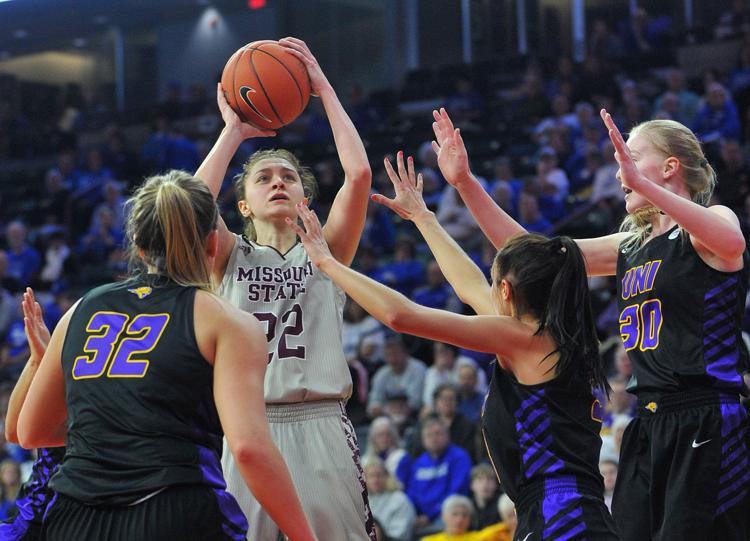 Missouri State vs UNI at the 2019 Missouri Valley Conference Women's Basketball Tournament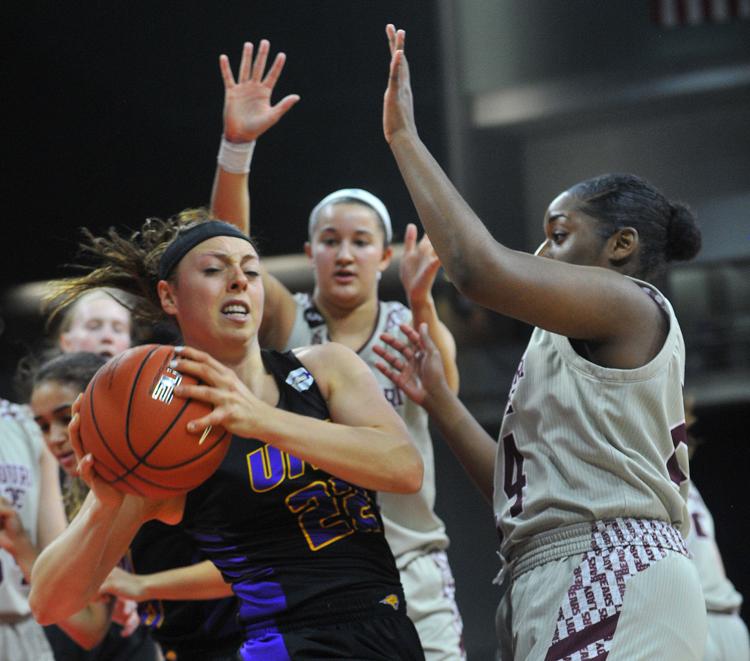 Missouri State vs UNI at the 2019 Missouri Valley Conference Women's Basketball Tournament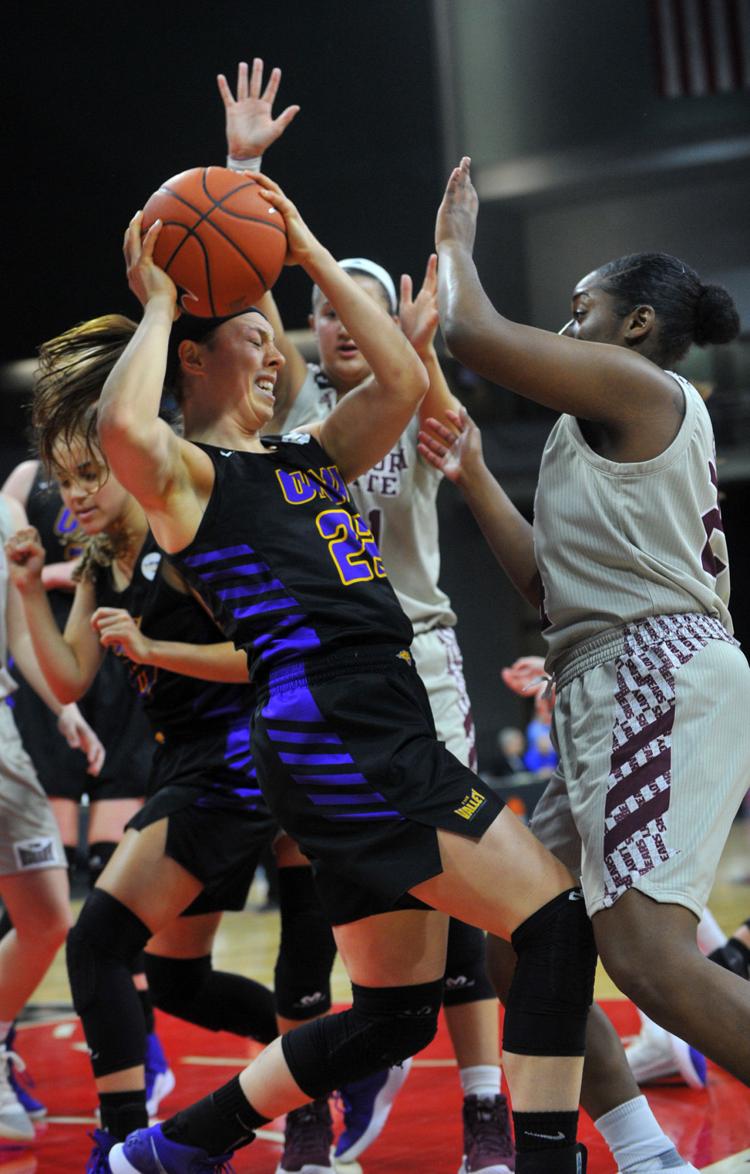 Missouri State vs UNI at the 2019 Missouri Valley Conference Women's Basketball Tournament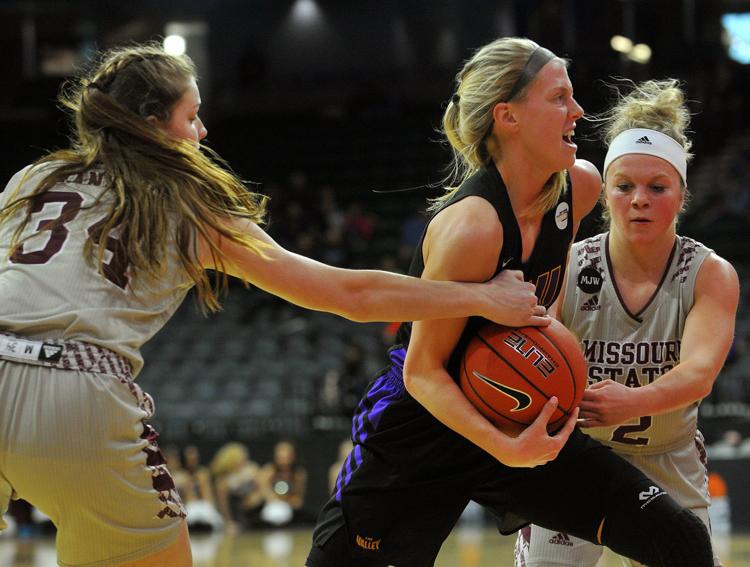 Missouri State vs UNI at the 2019 Missouri Valley Conference Women's Basketball Tournament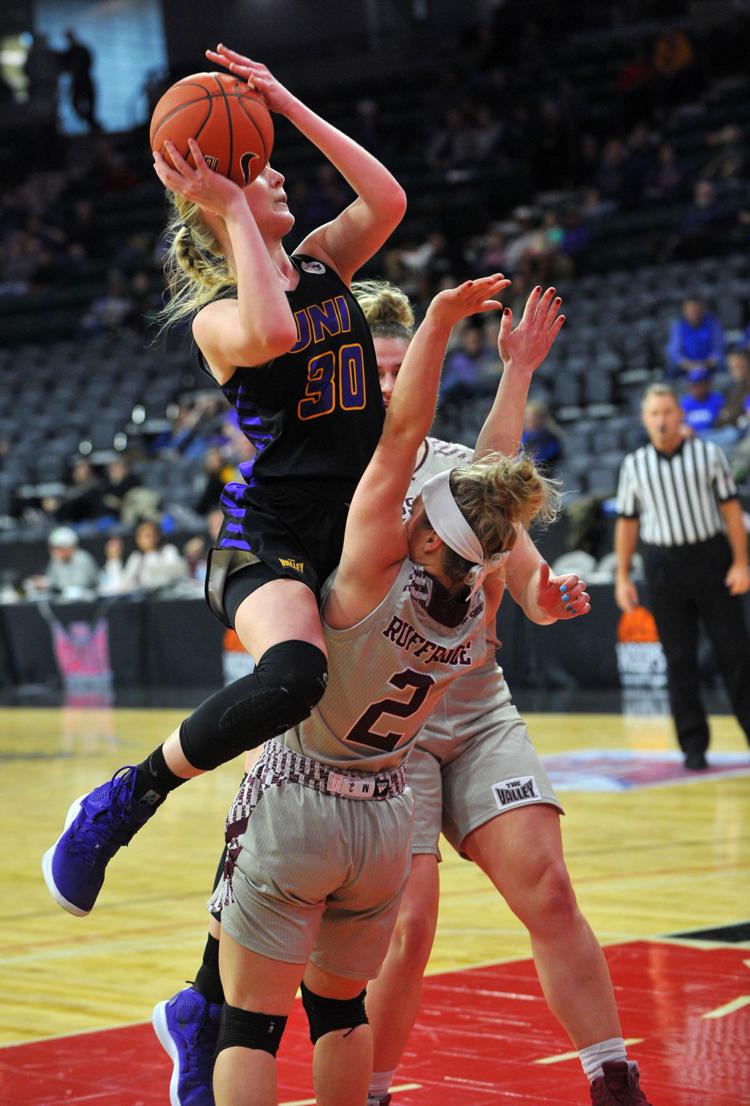 Missouri State vs UNI at the 2019 Missouri Valley Conference Women's Basketball Tournament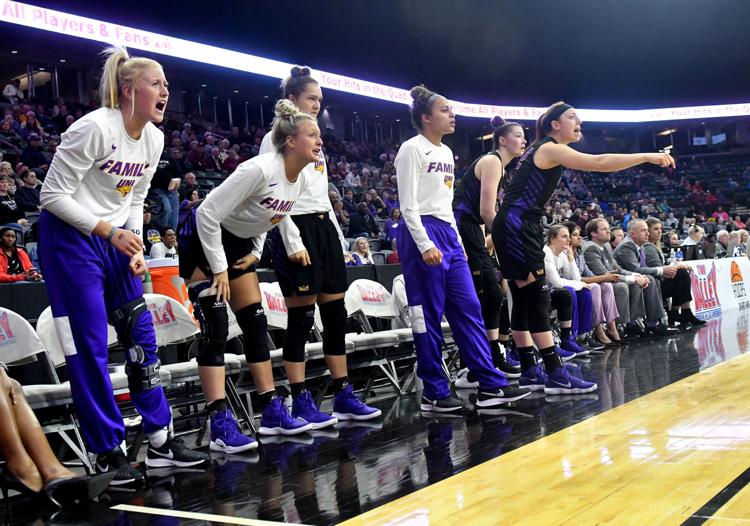 Missouri State vs UNI at the 2019 Missouri Valley Conference Women's Basketball Tournament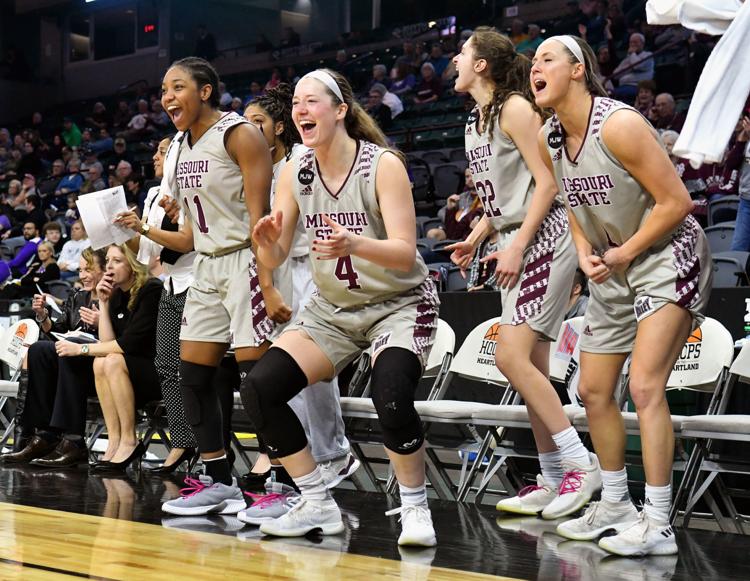 Missouri State vs UNI at the 2019 Missouri Valley Conference Women's Basketball Tournament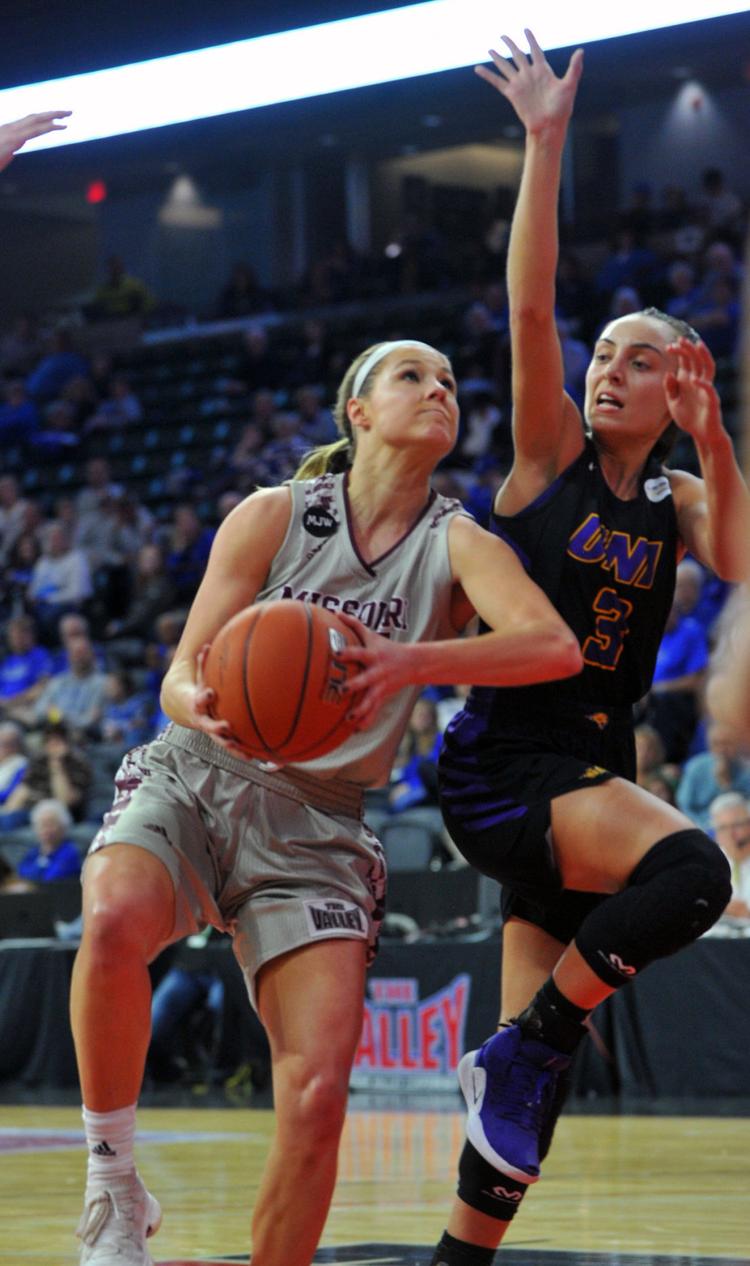 Missouri State vs UNI at the 2019 Missouri Valley Conference Women's Basketball Tournament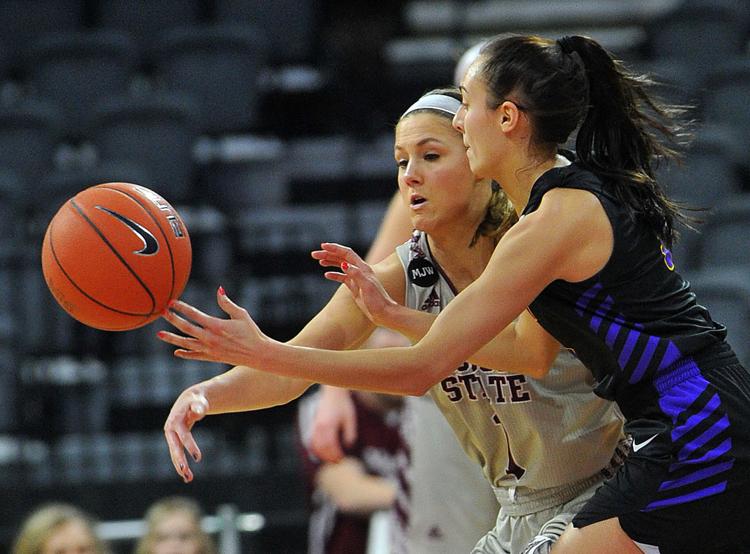 Missouri State vs UNI at the 2019 Missouri Valley Conference Women's Basketball Tournament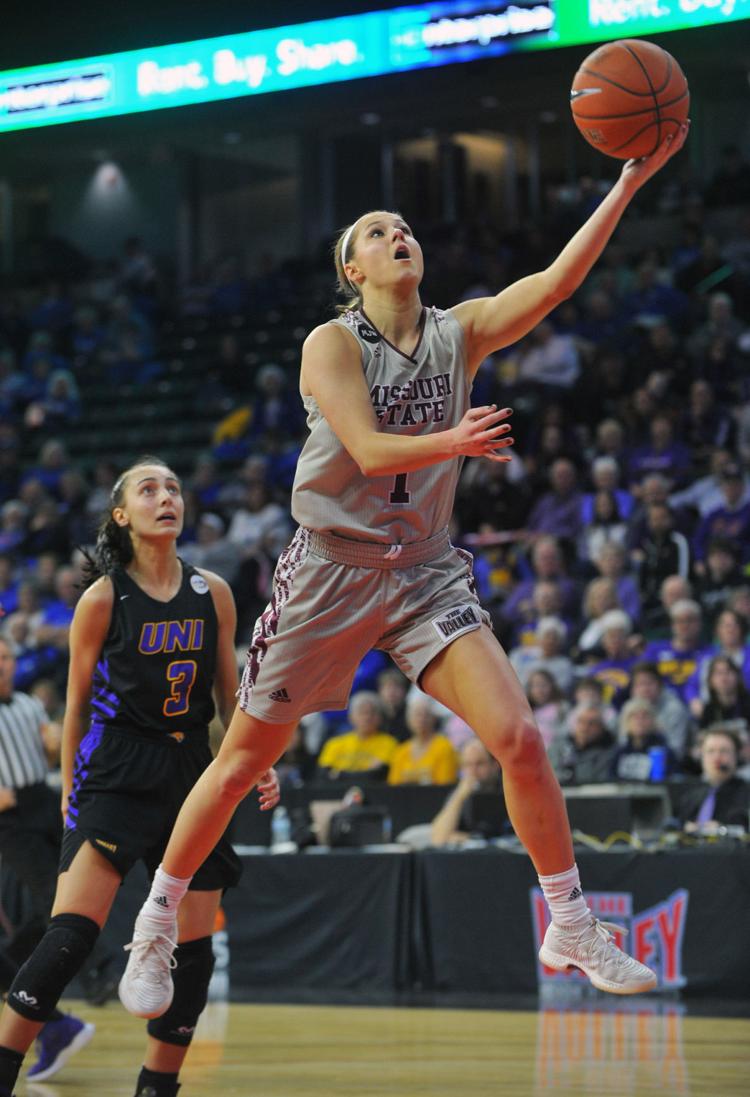 Missouri State vs UNI at the 2019 Missouri Valley Conference Women's Basketball Tournament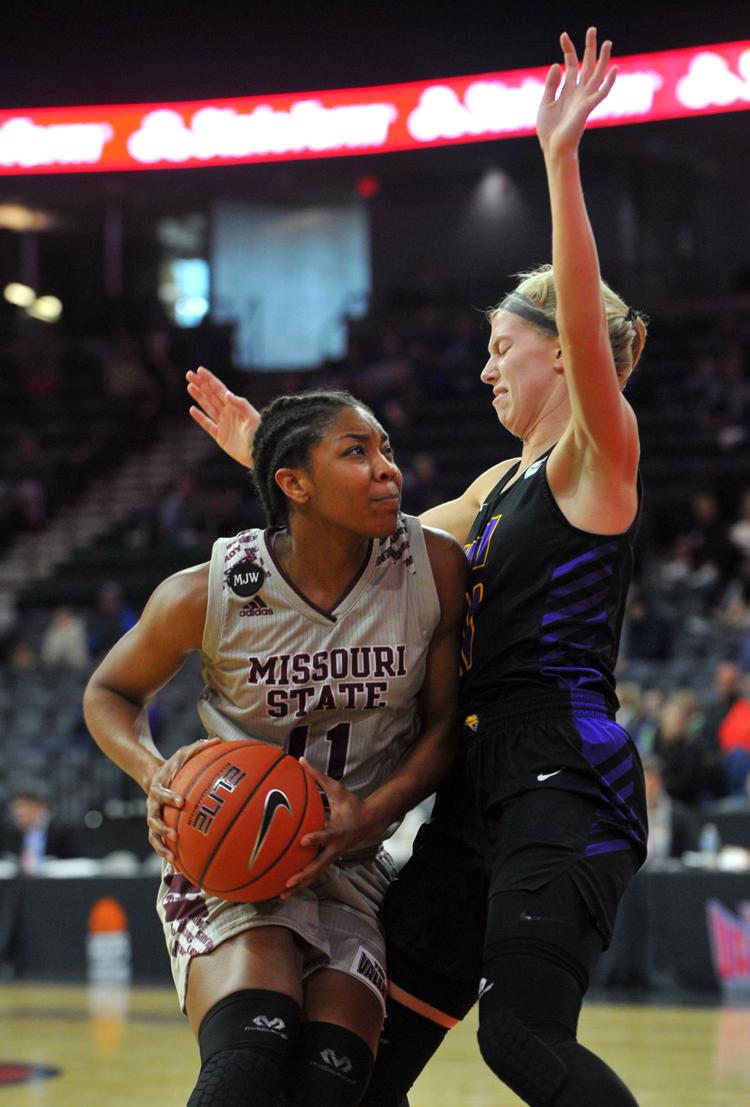 Missouri State vs UNI at the 2019 Missouri Valley Conference Women's Basketball Tournament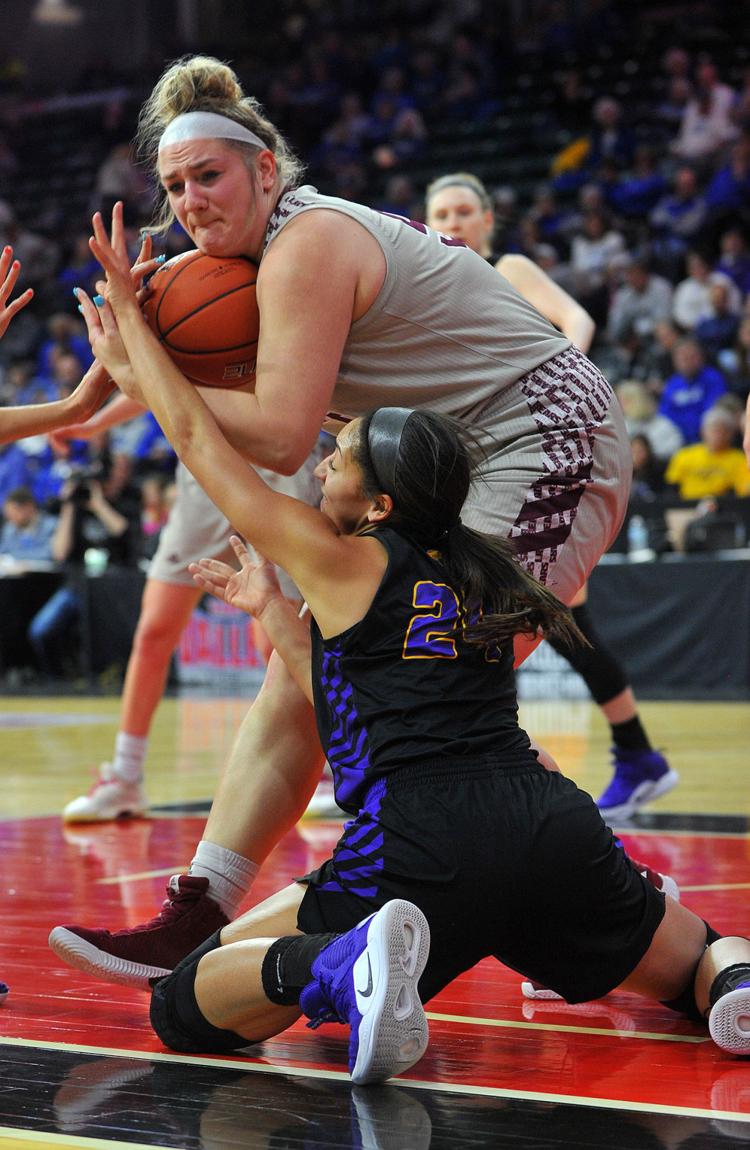 Missouri State vs UNI at the 2019 Missouri Valley Conference Women's Basketball Tournament