Experienced, energized and efficient, top-seeded Drake was in its comfort zone Friday in the quarterfinals of the Missouri Valley Conference women's basketball tournament.
The 21st-ranked Bulldogs jumped out to a 20-2 lead and cruised to an 86-58 victory over ninth-seeded Valparaiso to advance to today's 1:30 p.m. semifinal at the TaxSlayer Center.
"It was a lot of fun to come out and do what we had in mind, take the game plan and make it work," Drake forward Sara Rhine said.
That, as much as anything, is what coach Jennie Baranczyk liked about her team's first taste of postseason play.
"It's not always about what you do on offense or what you do defensively, it's about what you see and sense as the game progresses," Baranczyk said. "I like the way we're playing in general right now. Do we have things to clean up? Sure, but we're have some good moments right now. We'll need to be better, but I like where we're at."
The Bulldogs had a flow to their game, recording 24 assists on 33 baskets.
Drake worked the ball inside and out, knocking down eight 3-pointers but pounding the ball down low to enjoy a 48-8 advantage in points scored in the paint.
The Bulldogs rebounded, out-rebounding Valparaiso 50-24 and turning 15 offensive boards into 20 second-chance points.
Drake also turned the ball over 21 times, where Baranczyk said the clean up begins as the Bulldogs work deeper into the postseason.
They also shot it, connecting on 51.6 percent of the 64 shots they took, and defended, limiting the Crusaders to 28.3-perent shooting.
"Drake sets the standard in this league in how the game is played," first-year Valparaiso coach Mary Evans said. "They play the game the way we hope to play it. They've beaten us soundly three times, but in all but three quarters, we have hung in there with them."
Friday's first quarter was one of those three quarters.
The Crusaders were behind even before the opening tip, spotting Drake a 2-0 lead on a pair of Sammie Bachrodt free throws after being assessed an administrative technical foul for failing to submit a starting lineup by the designated time before the tipoff.
Things didn't improve much for ninth-seeded Valparaiso for next 10 minutes after the tip.
By the end of an opening quarter that ended with the Bulldogs in front 21-5, seven Drake players had scored and even more had a hand in delivering the defense which forced the Crusaders to miss 14 consecutive shots from the field.
"We came out with a lot of energy and that really set the tone for things, offensively and defensively," Drake guard Becca Hittner said. "We were knocking down shots, getting stops and forcing turnovers. It was all working."
Hittner led a group of four Bulldogs in double figures with an 18-point performance, work complemented by 16 point from Maddy Dean and 14 from Rhine, who joined Brenni Rose and Monica Burich in grabbing nine rebounds for Drake (26-5).
"It was good being out there, playing the way we did together," Rhine said. "It was a fun way to start this off."
Grace Hales and Addison Stoller led Valparaiso (8-24) with 15 points apiece.
After an 0-for-6 start from the behind the arc, the Crusaders did connect on 13 3-pointers, the third most in the tourney's history.
Valparaiso vs Drake at the 2019 Missouri Valley Conference Women's Basketball Tournament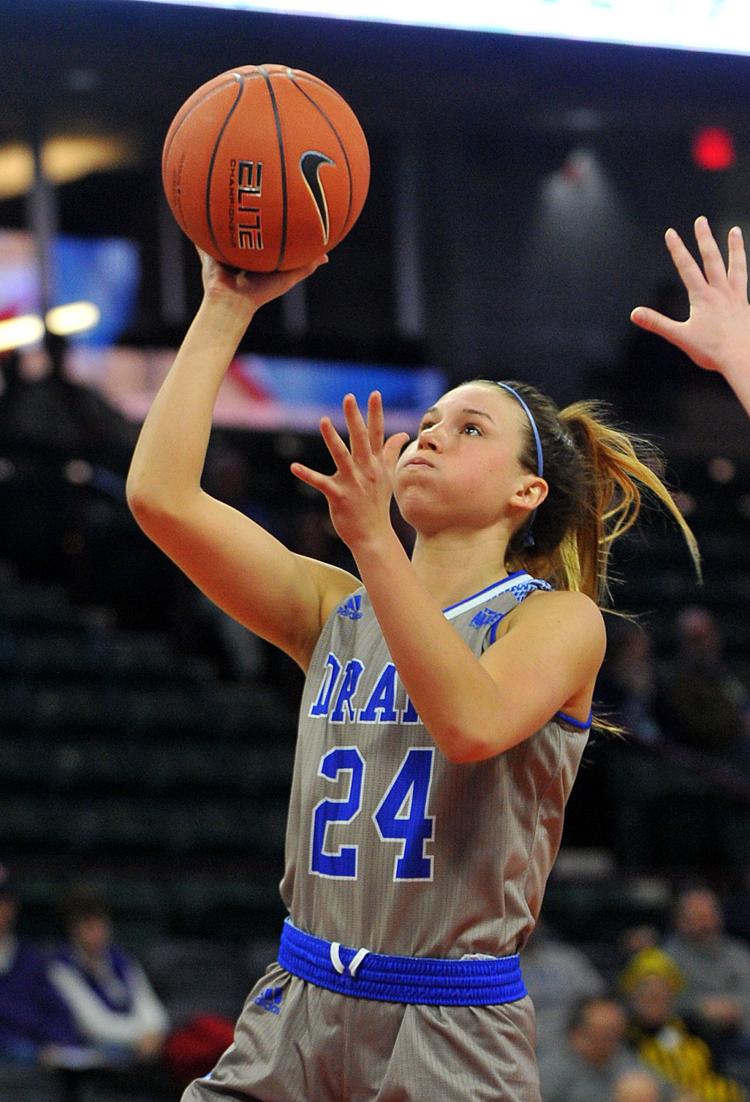 Valparaiso vs Drake at the 2019 Missouri Valley Conference Women's Basketball Tournament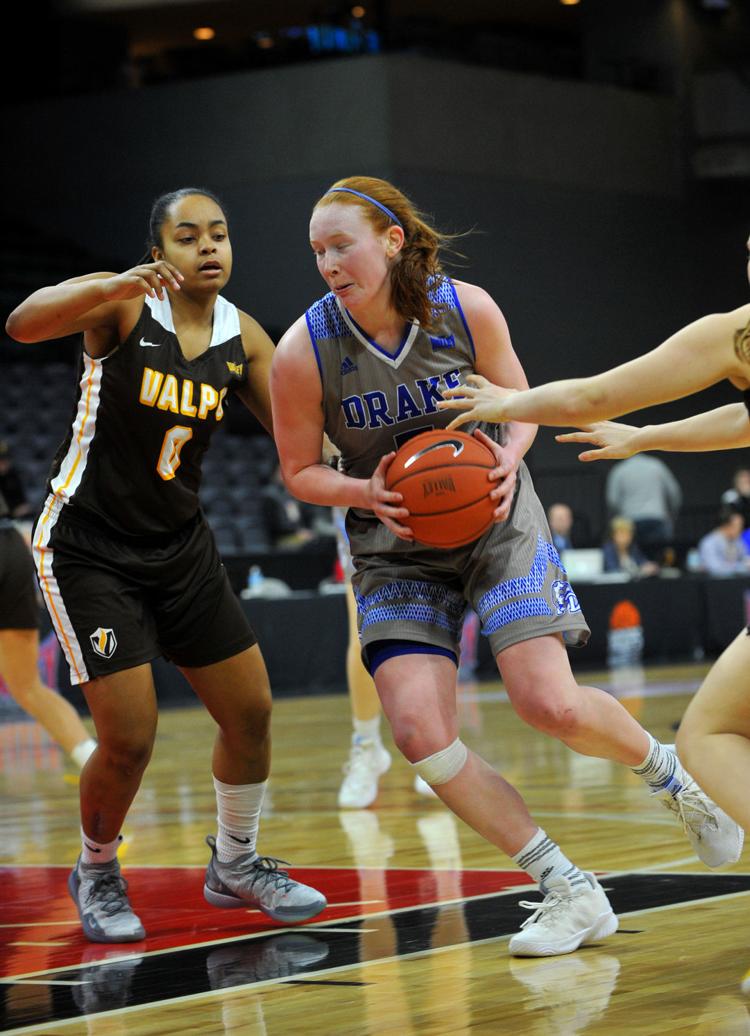 Valparaiso vs Drake at the 2019 Missouri Valley Conference Women's Basketball Tournament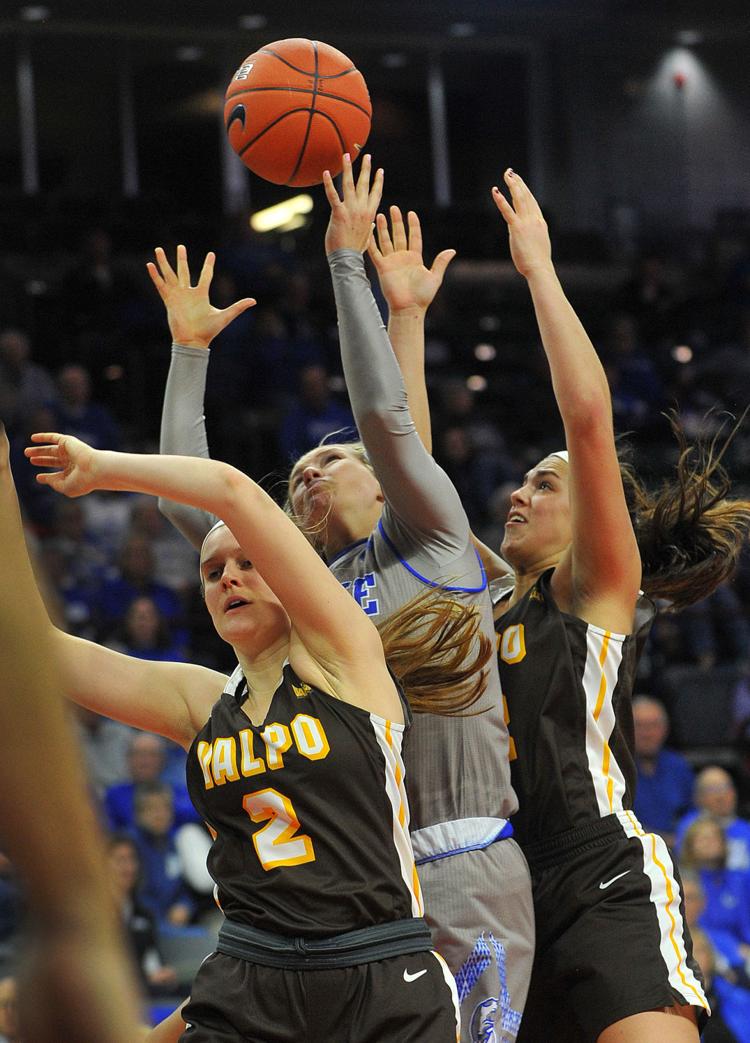 Valparaiso vs Drake at the 2019 Missouri Valley Conference Women's Basketball Tournament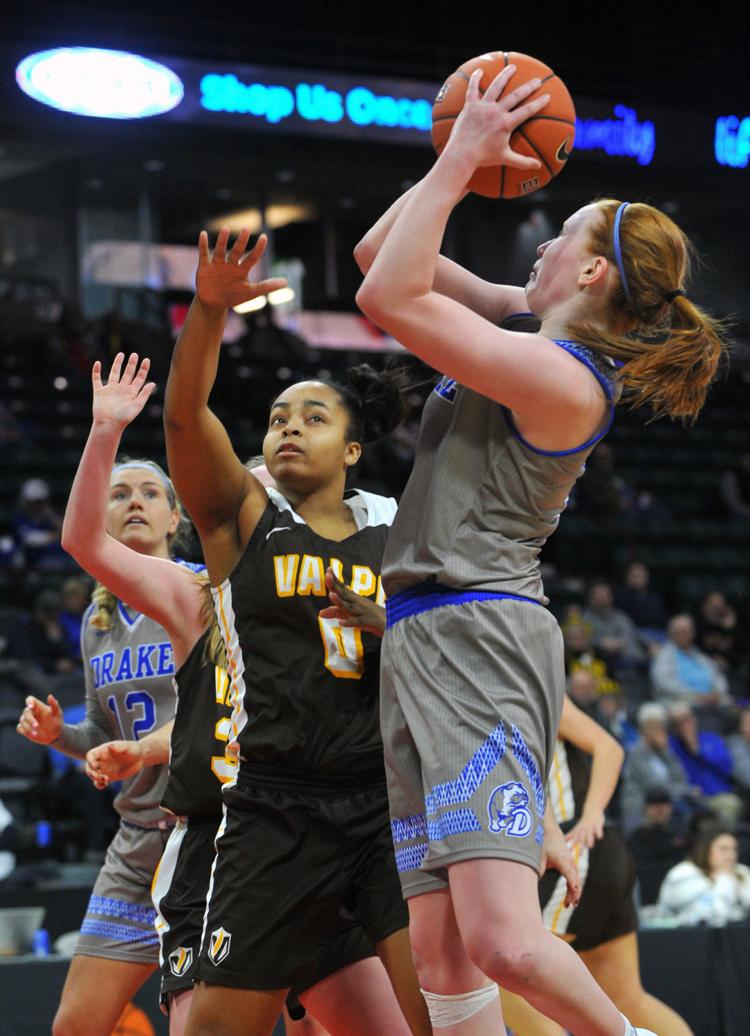 Valparaiso vs Drake at the 2019 Missouri Valley Conference Women's Basketball Tournament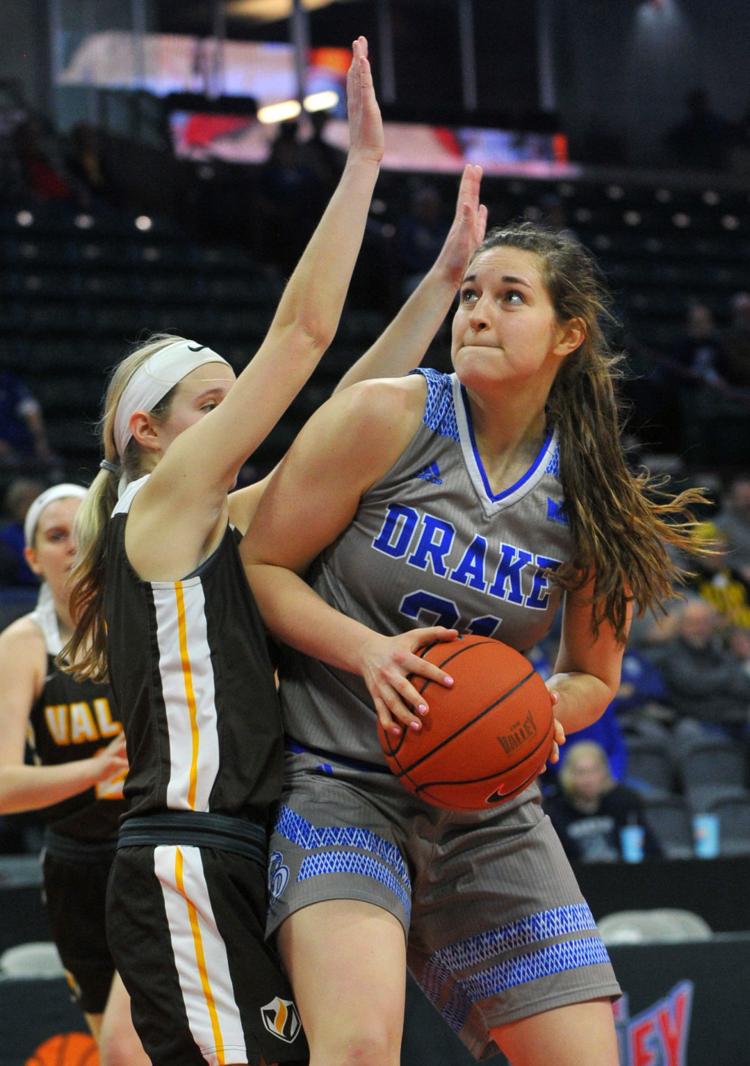 Valparaiso vs Drake at the 2019 Missouri Valley Conference Women's Basketball Tournament
Valparaiso vs Drake at the 2019 Missouri Valley Conference Women's Basketball Tournament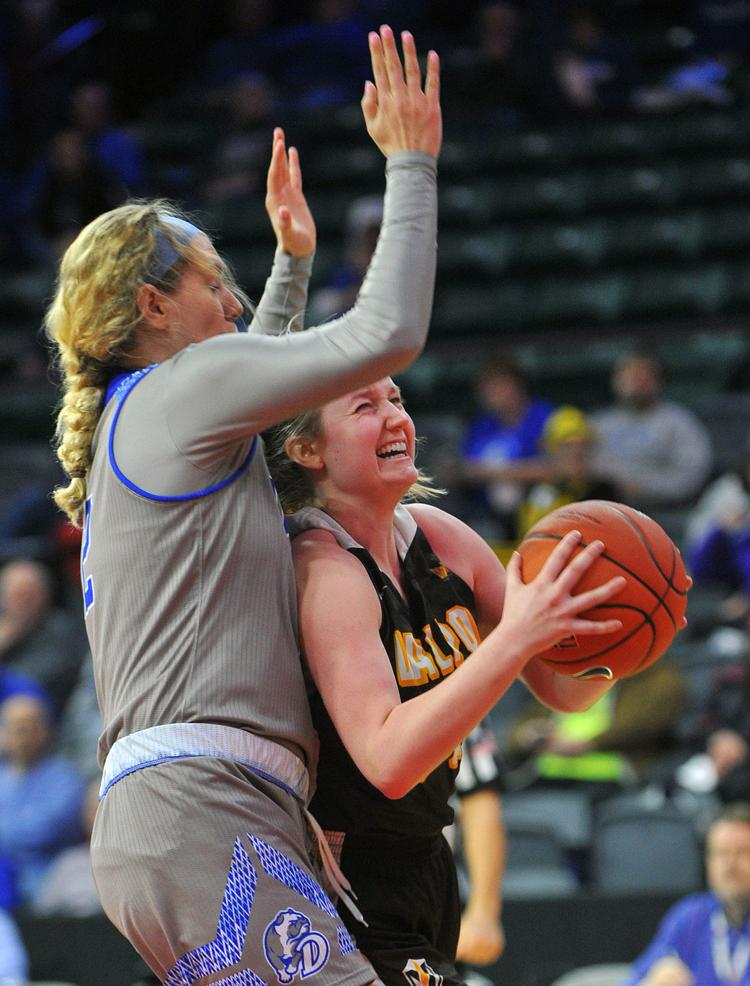 Valparaiso vs Drake at the 2019 Missouri Valley Conference Women's Basketball Tournament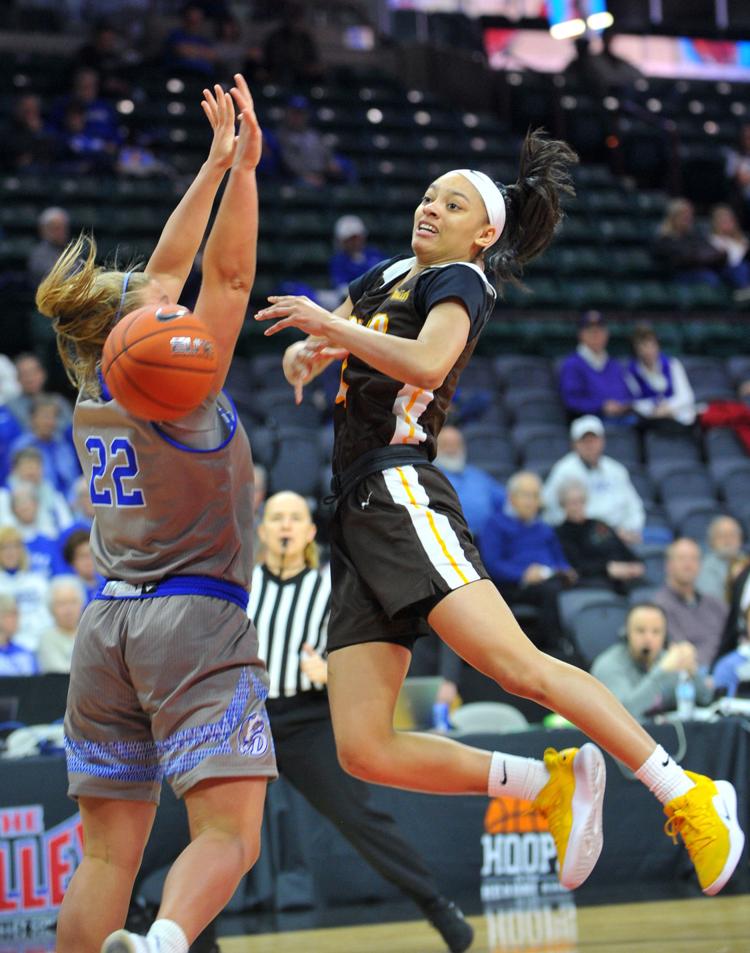 Valparaiso vs Drake at the 2019 Missouri Valley Conference Women's Basketball Tournament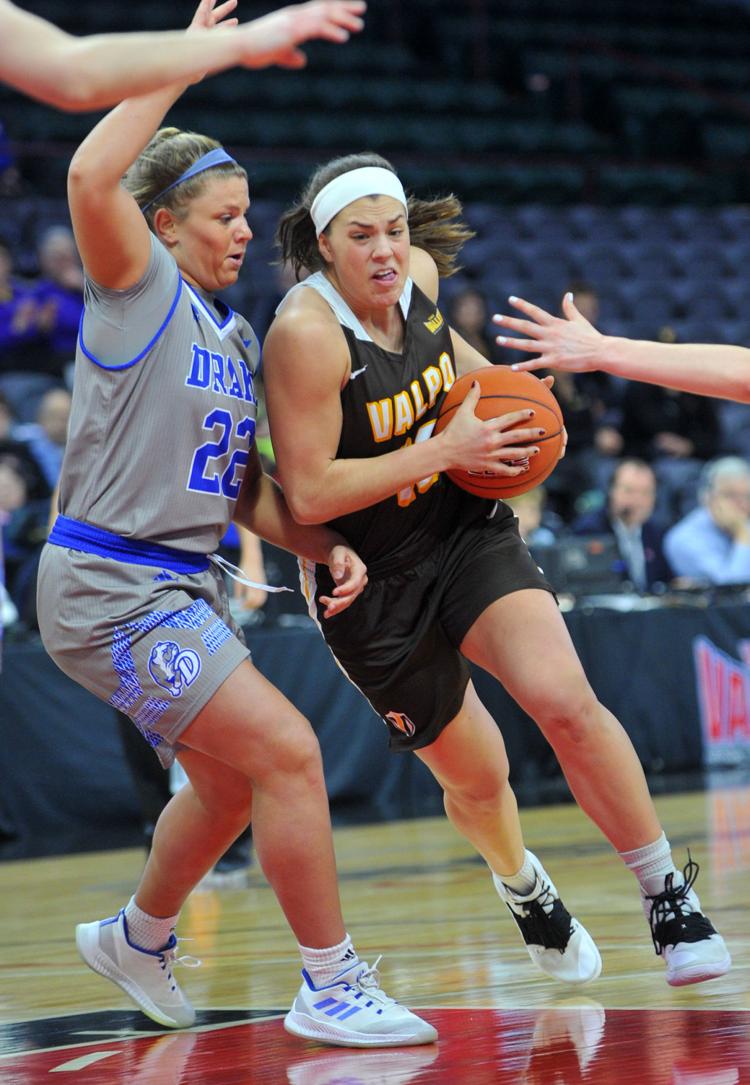 Valparaiso vs Drake at the 2019 Missouri Valley Conference Women's Basketball Tournament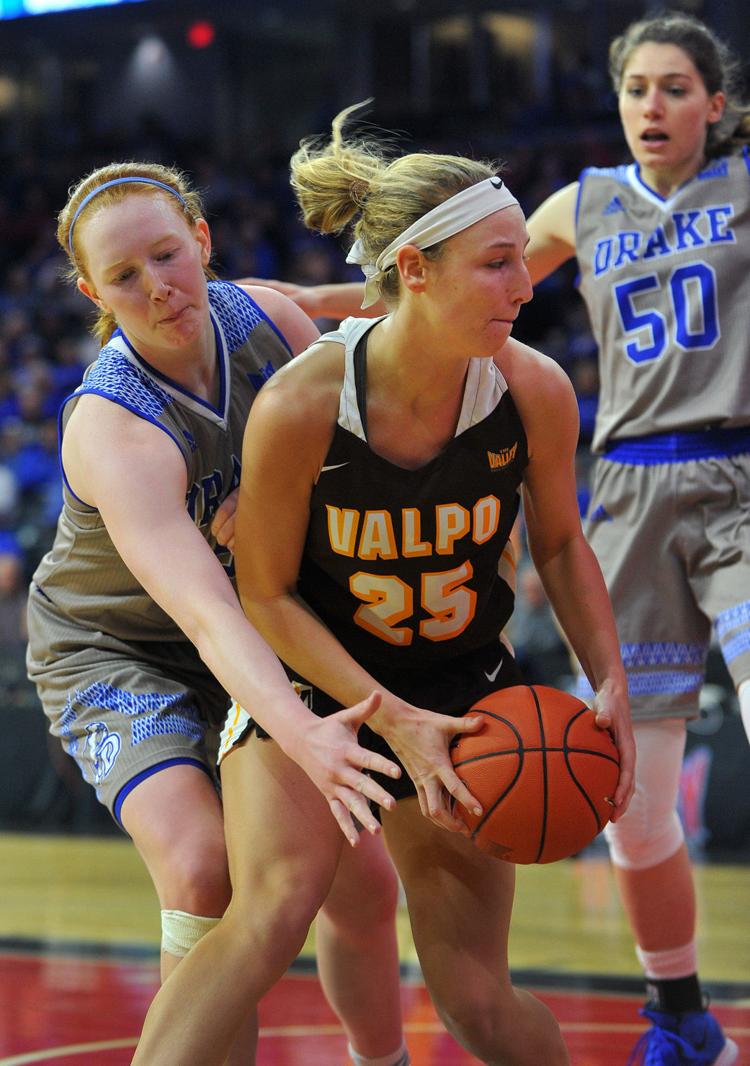 Valparaiso vs Drake at the 2019 Missouri Valley Conference Women's Basketball Tournament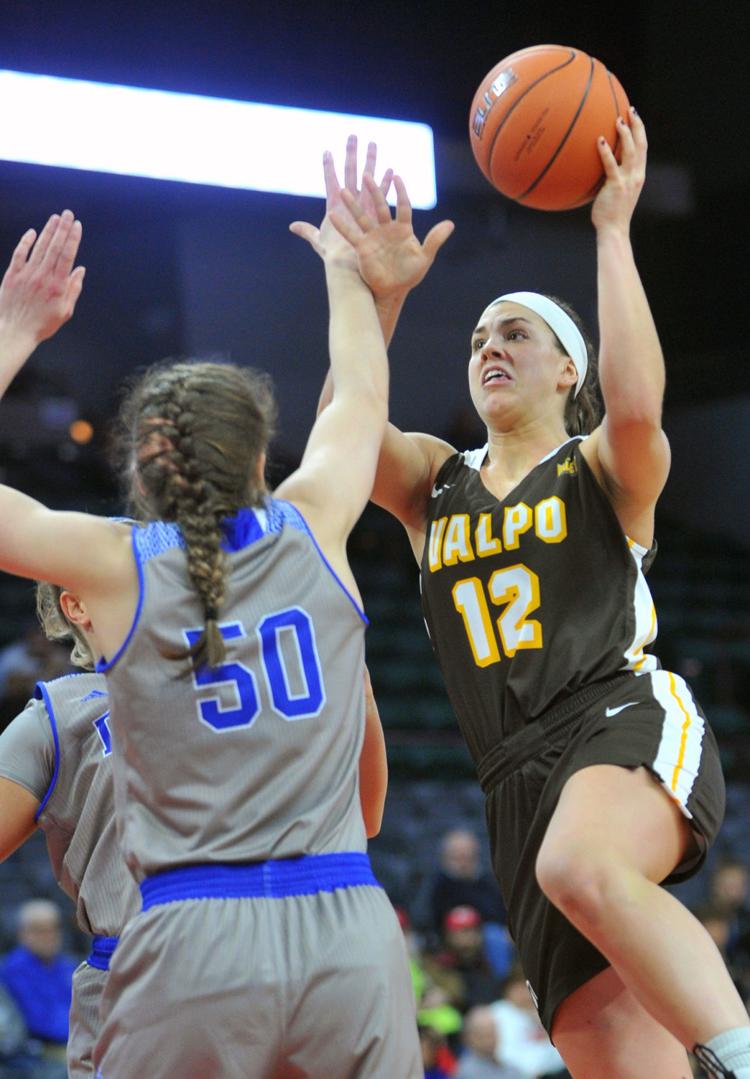 Valparaiso vs Drake at the 2019 Missouri Valley Conference Women's Basketball Tournament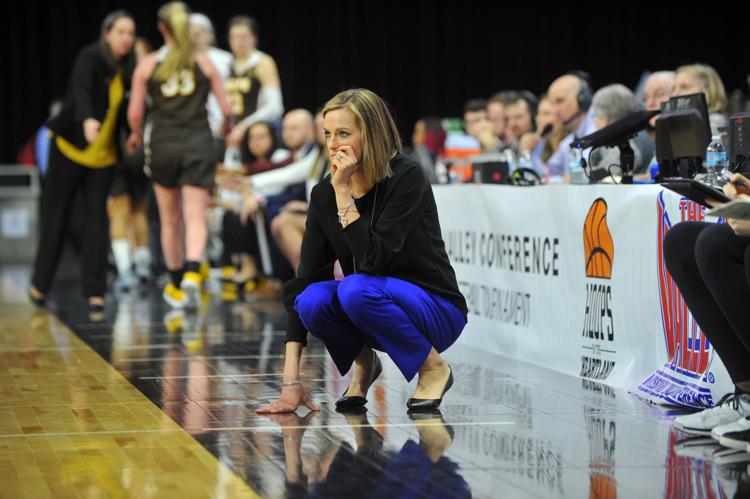 Valparaiso vs Drake at the 2019 Missouri Valley Conference Women's Basketball Tournament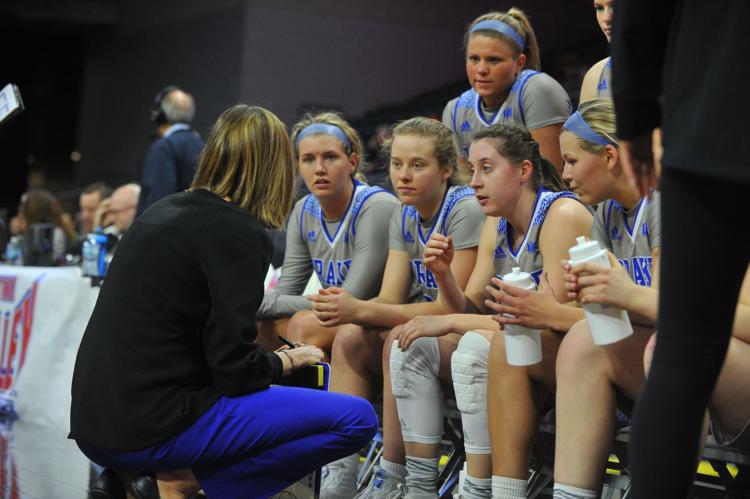 Valparaiso vs Drake at the 2019 Missouri Valley Conference Women's Basketball Tournament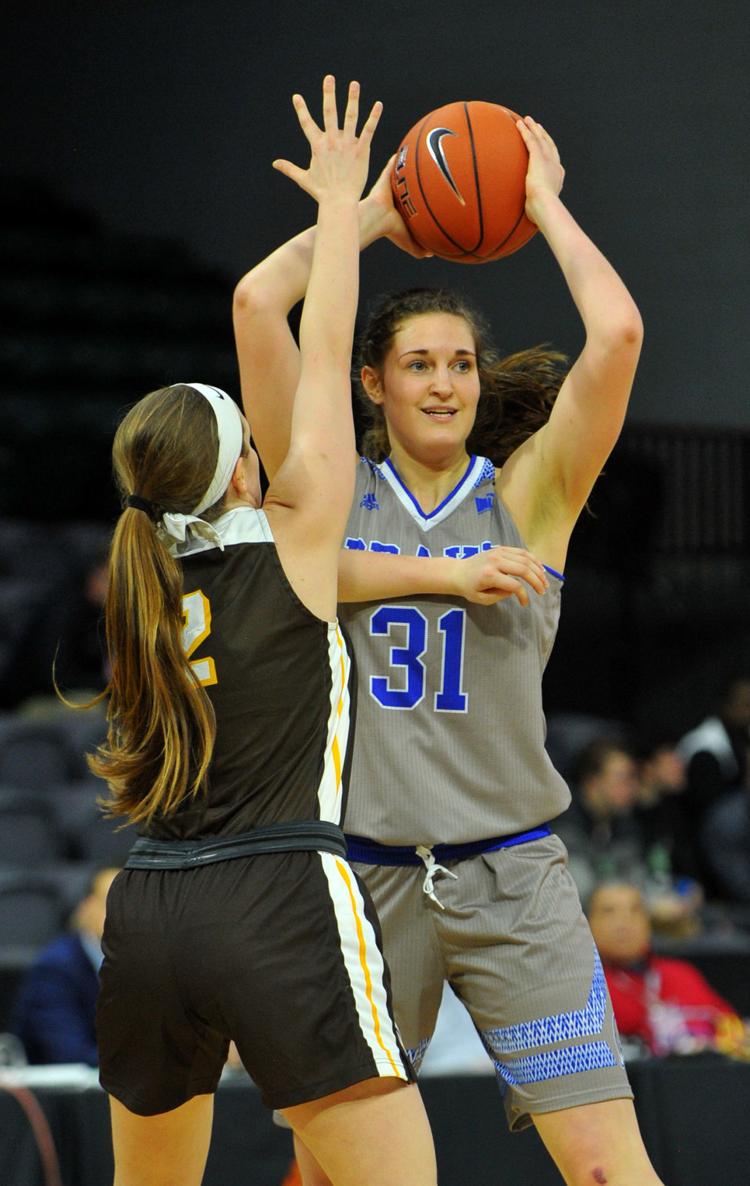 Valparaiso vs Drake at the 2019 Missouri Valley Conference Women's Basketball Tournament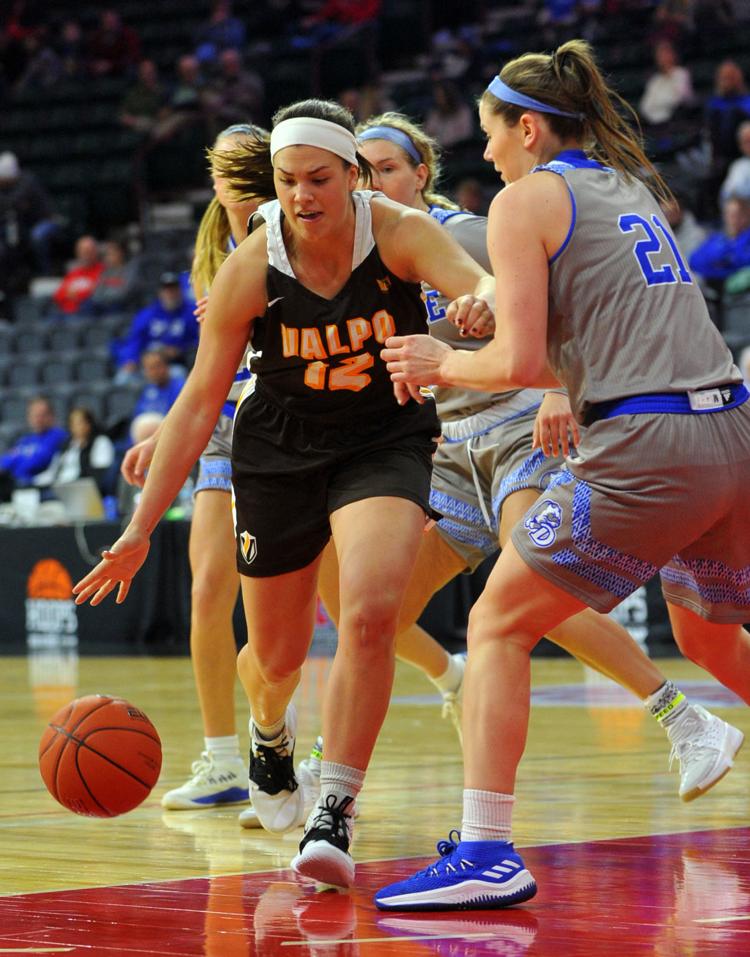 Valparaiso vs Drake at the 2019 Missouri Valley Conference Women's Basketball Tournament