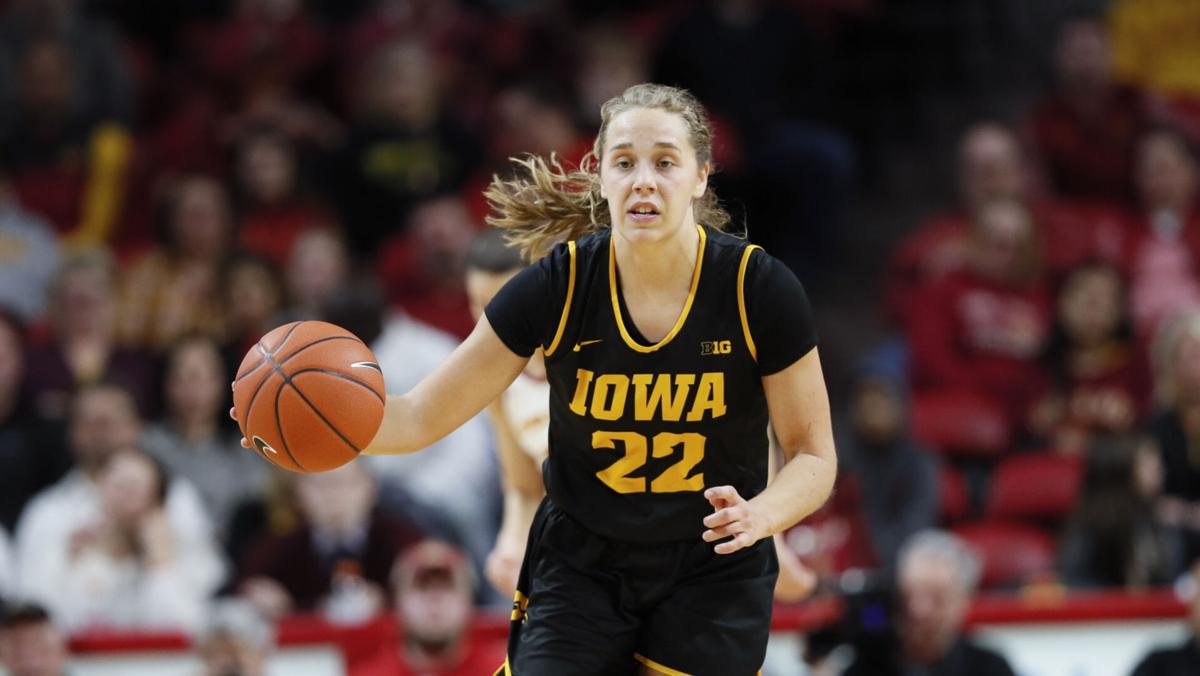 Things haven't played out the way Kathleen Doyle expected, but the Big Ten women's basketball player of the year remains excited as the delayed start to her professional career nears.
Selected in the second round of the WNBA draft by the Indiana Fever in April for a season that was initially scheduled to begin in May, Doyle will play her first game Saturday.
The Fever, along with the rest of the teams in the WNBA, have been in Bradenton, Fla., since July 11, living in what has become known as the "wubble," a nickname that plays off of the bubble existence that both the WNBA and NBA have used to create a safe environment to compete in with the ongoing COVID-19 pandemic.
WNBA teams will play a shortened 22-game schedule beginning Saturday at the IMG Academy, where all teams will compete throughout a season which will run until early September.
For Doyle and the Fever, the season begins with a game against reigning WNBA champion Washington.
While the season may be beginning a little over two months later than scheduled, Doyle is more than ready to take the court.
"Honestly, I'm just happy and feel blessed for the opportunity and I'm going to take advantage of it," Doyle said during a video conference. "I'm just excited to be playing with these elite players."
The wait, though, hasn't been easy, in part because of the anticipation.
"It's definitely been tough, but I've had to stay disciplined and stay ready for whatever was going to happen with the league," Doyle said.
"There was really nothing we could do about that in this crazy time. I've stayed diligent in working out and staying in shape so that I came into camp ready to go from the start. It is an exciting time, something I've been looking forward to for a long time."
Doyle has benefited from the absence of five-year WNBA veteran Erica Wheeler in camp.
An additional round of testing protocols has kept Wheeler out of camp, providing Doyle and another first-year Indiana guard, Julie Allemand, with additional work in practice.
"Julie and I have both taken it upon ourselves to do our best to run our teams and learn as we go," Doyle said. "We're confident in ourselves, but we're also learning from every mistake we make."
That approach has worked well for Doyle in the past and she believes she is ready to compete at either the point or shooting guard's spot as needed.
"You definitely want to assert yourself with confidence, especially as a point guard," Doyle said.
First-year Indiana coach Marianne Stanley said both Doyle and Allemand are making the most of the situation.
"You wouldn't know that they hadn't played with their teammates before," Stanley said. "They both have shown an ability and understanding of how to lead a team."
Assistant coach Steve Smith said the personality Doyle displayed as a floor leader for the Hawkeyes has been evident in the Fever's preseason camp.
"She obviously had a lot of talent, but she has a lot of grit. Great character kid, or young lady I should say, and we feel like her potential is limitless," Smith said, comparing Doyle to Courtney Vandersloot, selected third overall in the 2011 WNBA draft. "Same type of grit and fire. If Kathleen does what she is supposed to do, I think her potential is like that."
Doyle will renew acquaintances with former Hawkeye teammate Megan Gustafson on July 31 when the Fever plays the Dallas Wings in a 7 p.m. game in Bradenton, Fla.
Their teams are scheduled to square off twice in a meeting between the two most recent Big Ten players of the year that Doyle concedes will be different.
"It will be weird playing against Megan, but it will be fun," Doyle said. "I'm excited to see her and glad we can both represent Iowa in his league. I hope Megan has a good game, but I hope the Fever win."