The last two seasons, the Augustana football team has found unusual ways to lose games to Millikin under unique circumstances.
On Saturday, the script was being laid out the same way with a two-hour, 32-minute weather delay before the CCIW contest at Lindberg Stadium got started.
"I don't know if they bring bad weather with them or what," said Augie coach Steve Bell, referring to the last time Millikin was here and the teams endured a lengthy mid-game weather delay.
Bad weather or not, the Vikings found a way to get back to their winning ways. A combination of timely defense and a pound-it-out offense gave Augie a satisfying 40-14 win on the home turf in the homecoming contest.
"It feels awesome," said senior Xavier Holley, who made his presence felt on defense with a career-high five sacks along with 7.5 tackles for loss and a team-leading 10 stops. "We've never beat them since I've been here, and it feels good to beat them on our home field, especially since every game we've played against them has been really close; real nail-biters. I'm glad we came out on top today, especially big."
The last two years, Millikin escaped with 28-27 victories. The year before that, it was a 43-35 win in Decatur in a game the Big Blue led early and the Vikings' rally come up short.
On Saturday, the Vikings (3-1, 2-1 CCIW) left little doubt against the Big Blue (2-2, 1-2 CCIW).
Long third-quarter touchdown runs by Alek Jacobs (40 yards) and Bobby Jarosz (28 yards) helped Augie blow open the game.
The Vikings held a 16-0 halftime lead that didn't feel safe considering the recent history with Millikin. The Big Blue came out of halftime with a defensive stop and then blocked an Augie punt. A 30-yard drive for a touchdown ended MU's seven-quarter touchdown drought and made it 16-7 with 11:04 left in the frame.
However, Augie came right back and took control with those long TD jaunts that capped three- and seven-play scoring drives.
You have free articles remaining.
Register for more free articles
Stay logged in to skip the surveys
Jarosz's TD burst was part of his career-high 143 yards rushing on 23 carries.
"Our o-line," said Jarosz of what was working. "They give me holes and I just run it."
That helped Augie churn out 244 yards on the ground and took the pressure off senior QB Zach Fuller and the passing game that was off. The Vikings finished with 412 yards of offense in 69 snaps, but Fuller was just 14-of-26 for 165 yards, which included a 33-yard scoring strike to Tom Dolis (six catches, 86 yards).
MU totaled 381 yards but had four drives reach the red zone without resulting in points.
"To get it in that fashion was nice, there was no question who was going to win that game going into the fourth quarter," Bell said. "I thought our defense played tremendous. They got some between the 30 and the 30. But once they got to the 30, things ended up" going Augie's way.
That was thanks to some big individual plays. In a series that wrapped into the second quarter, senior linebacker Luke Sawicki made two huge stops on MU QB Cal Pohrte on third and fourth downs to stop a drive at the Augie 2-yard line.
Then there was Holley's play, with the senior defensive end from Bettendorf recording his sacks at the most opportune times against an offensive line that averaged over 300 pounds.
"It wasn't too tough at all," said Holley. "Looking at them on film, I could tell that they were real top-heavy. We had a big emphasis this week on ripping off underneath their blocks and using our speed to our advantage."
And that ended up showing on the scoreboard.
Augustana vs Millikin football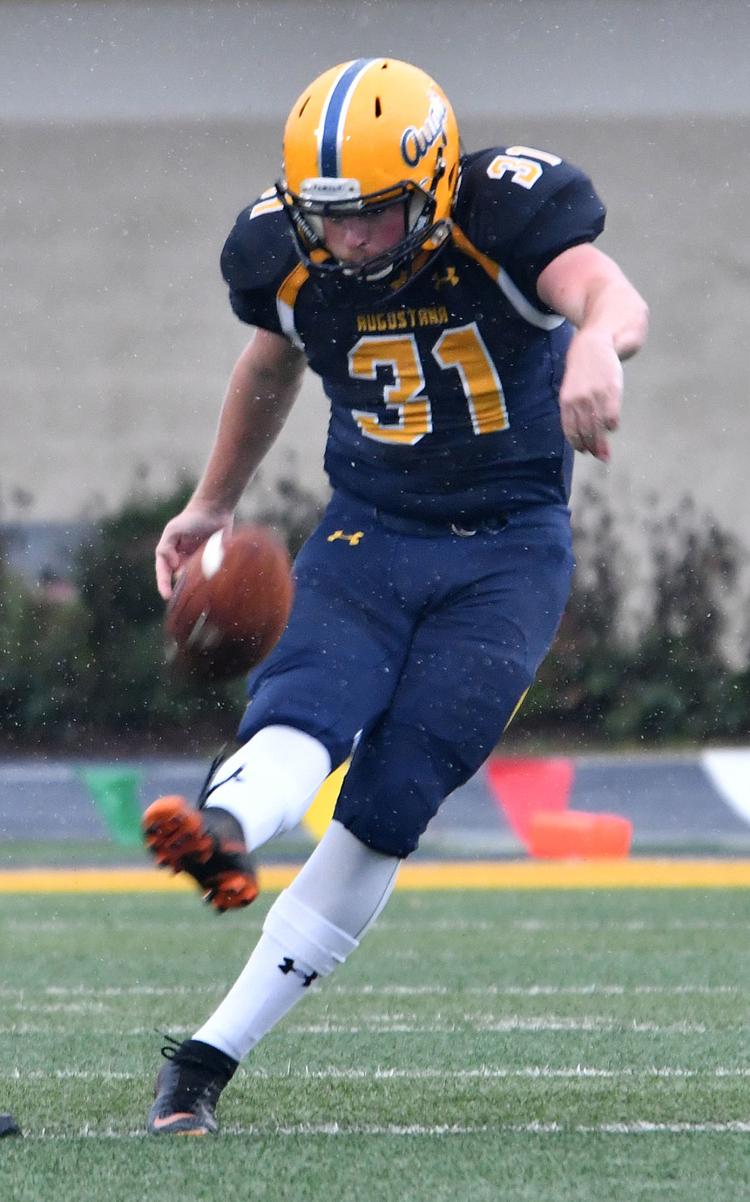 Augustana vs Millikin football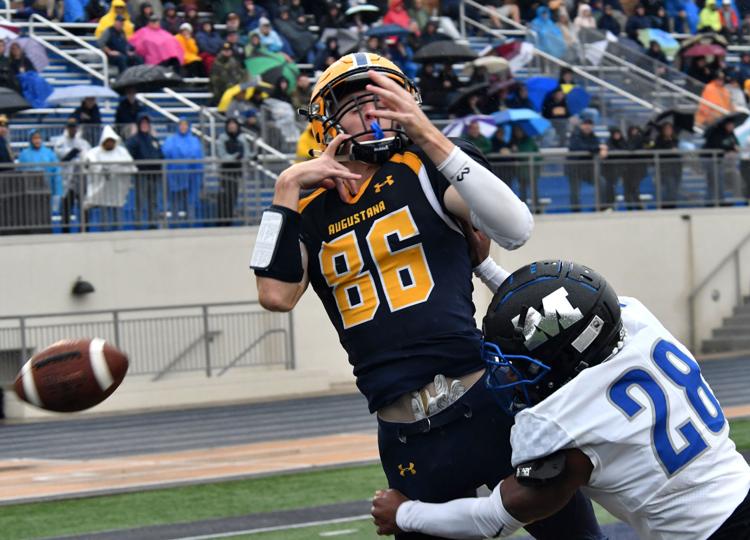 Augustana vs Millikin football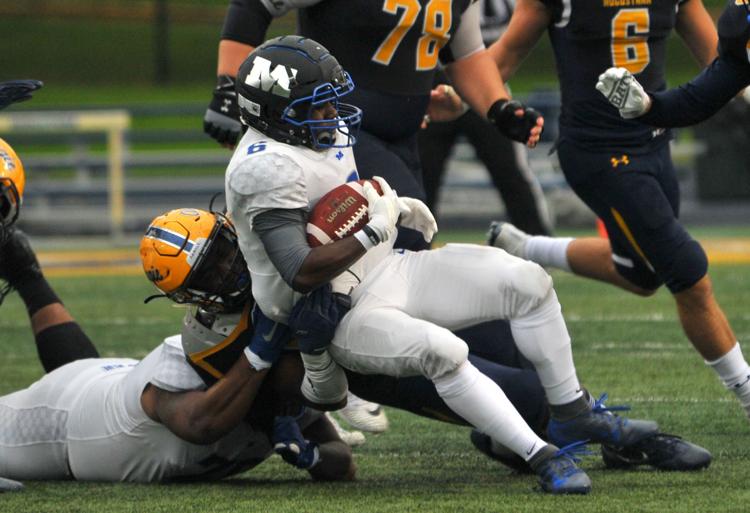 Augustana vs Millikin football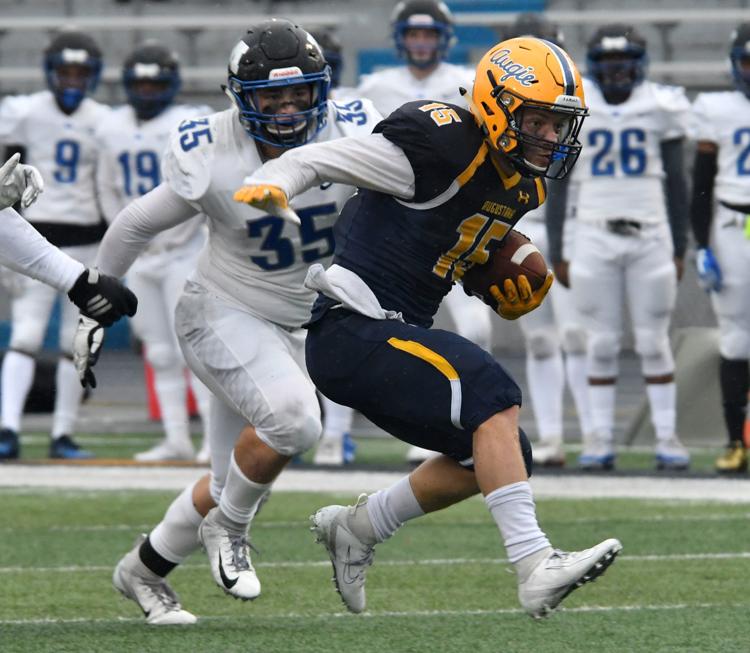 Augustana vs Millikin football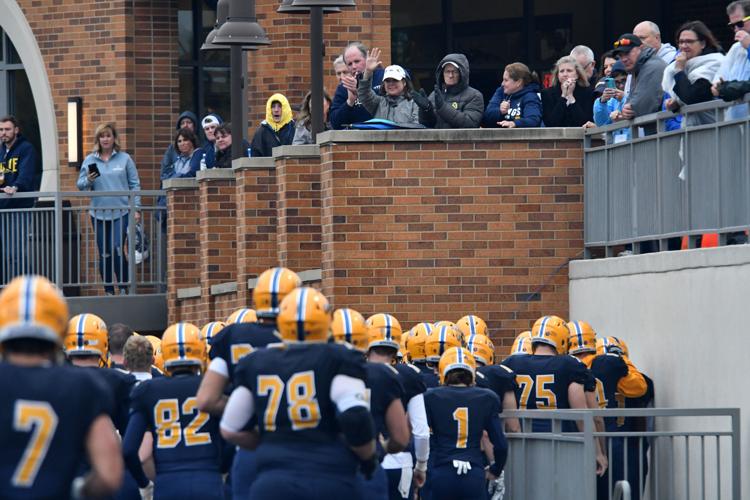 Augustana vs Millikin football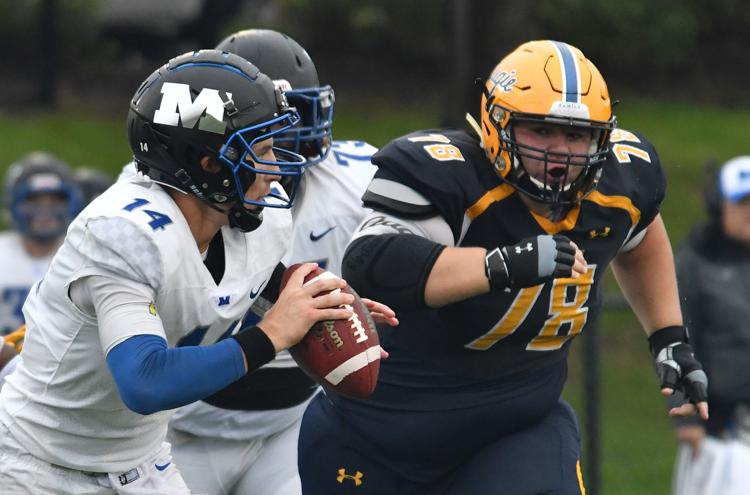 Augustana vs Millikin football

Augustana vs Millikin football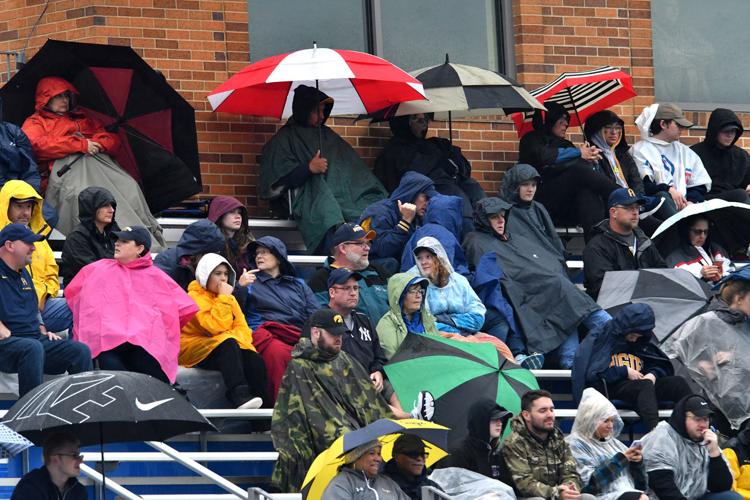 Augustana vs Millikin football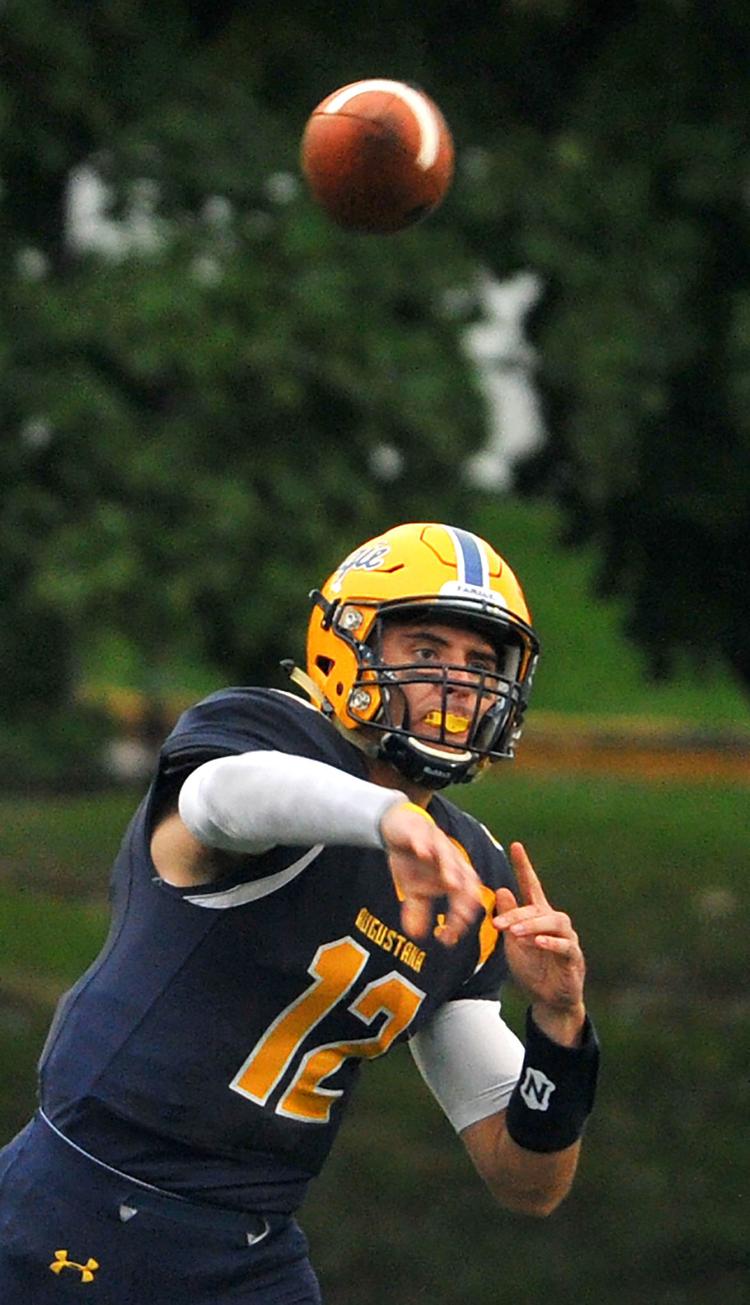 Augustana vs Millikin football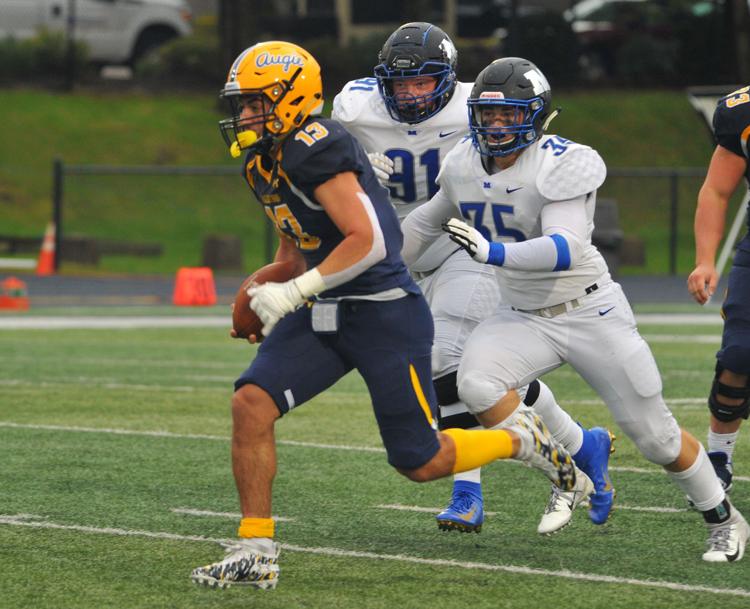 Augustana vs Millikin football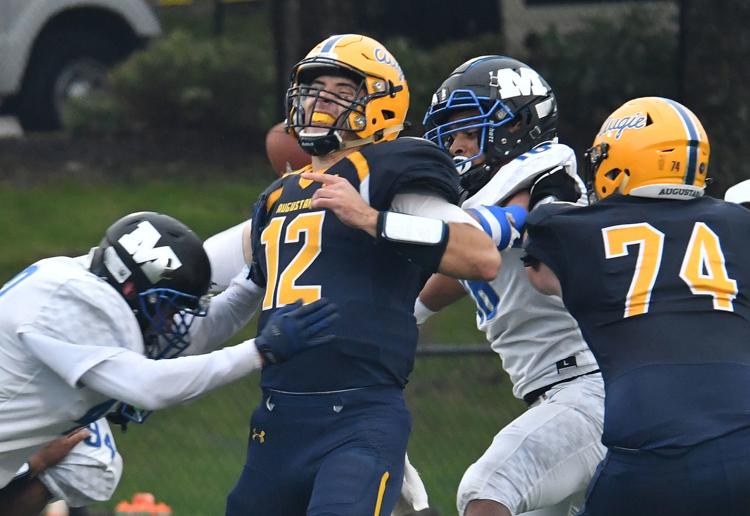 Augustana vs Millikin football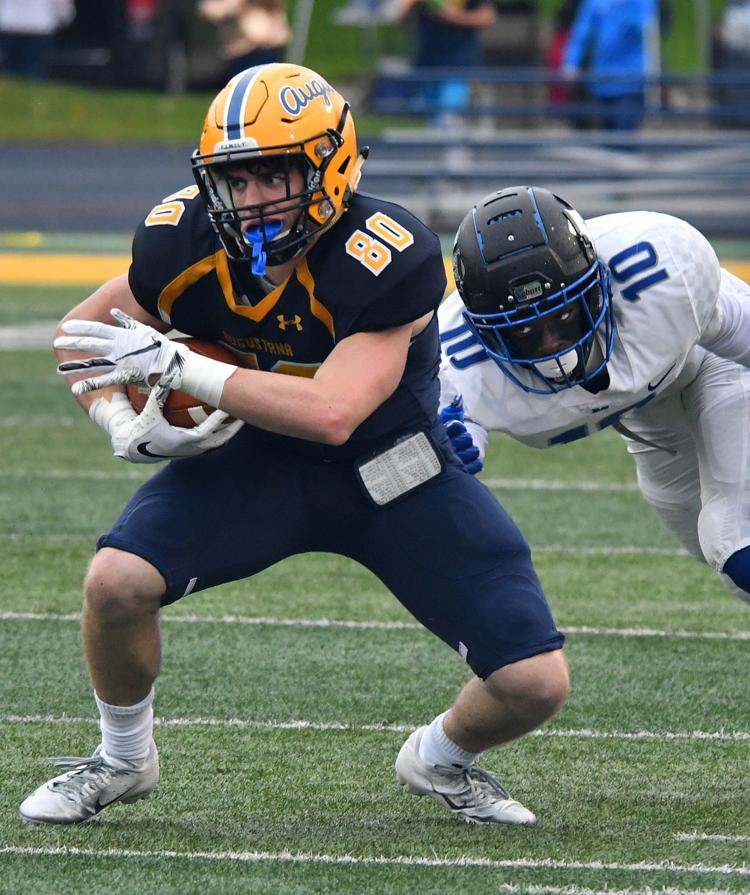 Augustana vs Millikin football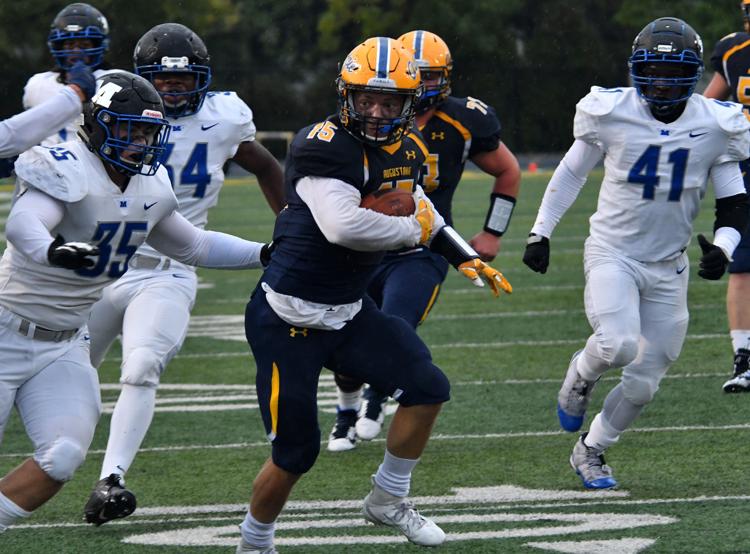 Augustana vs Millikin football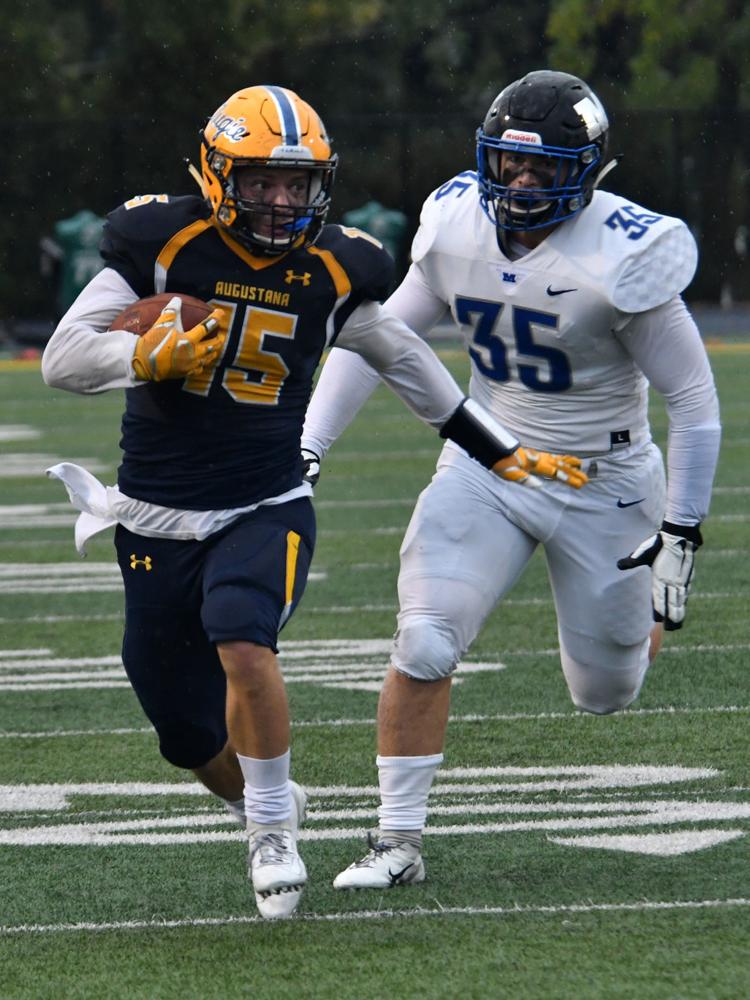 Augustana vs Millikin football