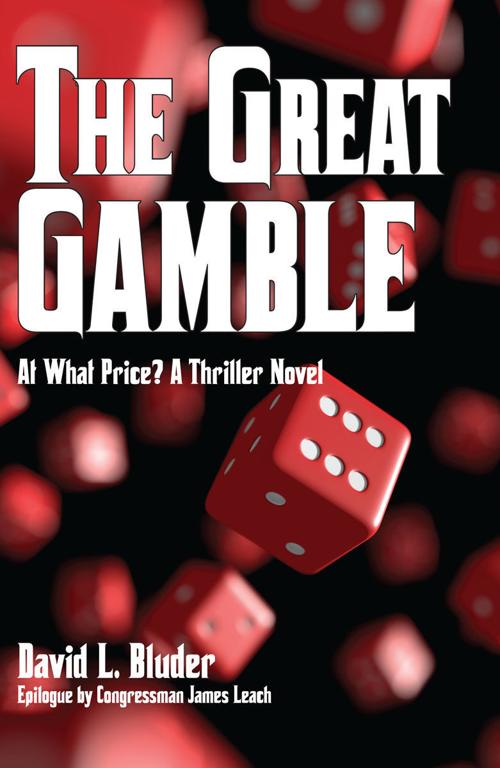 For the past 35 years or so, David Bluder has been employed in the business world in some way.
He worked in the banking industry, owned a few businesses, taught some business classes at the University of Iowa and even dabbled in politics.
He also spent a lot of time following the basketball teams coached by his wife, Lisa, who has won 773 games as the women's coach at St. Ambrose, Drake and Iowa, and is a member of the Quad-City Sports Hall of Fame.
But if his latest endeavor turns out the way some people think it could, David might end up being nearly as famous as his extremely accomplished spouse.
He has written a book called The Great Gamble, which is described as a "thriller novel'' but which some feel could be a cautionary tale for the future of sports everywhere.
Senator Bill Bradley, a former All-American basketball player at Princeton, feels Bluder's book "allows us to see where gambling on sports could lead if we allow it to be unregulated.''
The novel, published by Ice Cube Press, follows the plight of Jason Carson, the top high school basketball player in the country. He takes money from an unscrupulous agent, begins shaving points in games and embarks on a meandering tale that involves the paranormal, the occult, a major art theft, an international man hunt, FBI investigations, Kryptos and assorted other things.
"It's all just one big, huge, explosive kind of secret revelation that I want sports fans never to be able to watch a game the same way again,'' Bluder said.
"It's kind of a prognostication of things to come when you combine gambling with sports,'' he added. "It's pretty apocalyptic.''
Through Lisa's travels and success, David has had a chance to meet sports personalities from all walks of life and has heard all sorts of stories about illicit brushes with gambling activities.
He calls it "the biggest secret in America.
"The more people I talk to, the more athletes and actually some referees and umpires, the more things you peel back …'' Bluder said. "It's amazing the stuff you hear about. And it's frightening.''
The book includes an epilogue written by former U.S. congressman Jim Leach, a Davenport native and former wrestler who also is a member of the Quad-City Sports Hall of Fame.
The promotional materials for the novel include several pages of testimonials from famous sports figures who have read the book, including Bradley, former Iowa men's basketball coach Tom Davis, former women's player Megan Gustafson, former Iowa wrestling coach Dan Gable, former major league umpire Tim McClelland and others.
Many of them feel the story laid out in the book could actually be realized at some point.
Tom Ahlers, formerly the chief football official for the Big 12, described it as "a novel that could be reality.''
"Bluder lays out the road map for how this could happen anywhere!'' former Iowa basketball player Bobby Hansen added. "A riveting work of fiction that should open the eyes of all fans to the traps that student athletes could fall into."
Bluder, 60, has been working on the book for close to 10 years.
He had no background in literature in the beginning but attended the writer's workshop at Iowa, took several classes, read several books and consulted several authors and editors to learn as much as he could about the writing craft.
He said he spent at least an hour a day writing for the better part of those 10 years and went through 9 or 10 drafts of the book before getting it right.
"It was quite a process,'' Bluder said. "But it was fun to write.''