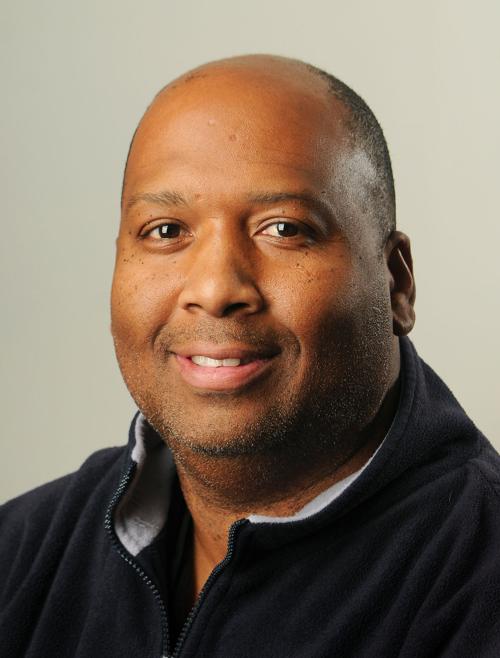 André Curbelo's words carried substance.
"I'm not afraid to say, we're going to be better than last year," the University of Illinois sophomore point guard said at the recent Big Ten Conference media day gathering.
Illinois is coming off a great season. It did not end the way Illinois wanted it to, but it was a lesson learned.
Now, before you say, "Kedric, stop drinking the orange Kool-Aid," I am not the only person who agrees with Curbelo.
Long-time Illinois columnist Brad Sturdy said, "No one can predict the future outcomes of games, but on paper, this year's Illinois roster is deeper, loaded with shooters and more size in skilled positions."
I've been lucky enough to watch this year's Fighting Illini workout and practice twice already this fall. I spoke with several high-profile basketball recruits who all came away saying the same things: "Wow, I can't believe the talent in the gym. They are so good and a deeper team than last year."
Potential recruit Jeremy Fears Jr.'s father said, "They are so talented, everyone can shoot, they work very hard. Curbelo doesn't look like the same player as last year, he dominated, he makes the game look so easy at times, he can do some crazy things with the basketball."
Fears Sr. played Division I basketball at Ohio; he has been around the game. His son Jeremy Jr. is the highest-ranked prospect in Indiana for the class of 2023.
Like Houdini, the greatest magician of all time, Curbelo's magic on the court is fun to watch; his ability to score in traffic for a player his size is amazing, his floater is near magic every time. During Saturday's open practice, it appeared there were times when Curbelo had met his match, then all of a sudden, a no-look pass, behind the back pass or between the legs had fans cheering.
What fans saw of Curbelo on ESPN in high school against Sierra Canyon is what was on display last weekend.
Whether you like the Illini or not, you will find this kid is special.
John Buck, Curbelo's high school coach, said, "by his junior year, I knew he would be tremendous at the next level and that he was not getting enough attention nationally. I constantly reminded our staff to enjoy coaching André, because guys like him don't come around often. I've been blessed to coach some amazing players here at LuHi, and André is the best of them all. His skill set is obviously amazing, but his feel for the game and his competitiveness set him apart."
The question everyone will be asking after reading this is: can he shoot? Last year it was a bad part of his game.
That no longer is an issue. The shot, especially his 3-point shot, looks revamped; he put a lot of work in this off-season to become better at it.
"I know what people said about my last year. This year it's going to be different, it's not just about me, our entire team can shoot," said Curbelo. "If teams play us zone, which I would never do, they will pay because we have so many more weapons this year. If they don't know who Alfonso Plummer is, they will get to know him soon. Our pick and roll game is tough with Kofi (Cockburn) and Omar (Payne)."
Curbelo is on a trajectory to catch the attention of NBA scouts and has the skills for the pro game.