ROCK ISLAND — In a CCIW race that is going to be as hotly contested as this season's dogfight is setting up to be, key plays will make a huge difference as the season wears on.
The Augustana men's basketball team got a couple of immense plays when it needed them, including a key Austin Elledge 3-pointer in overtime that not only lifted the Vikings to a 79-73 victory over Wheaton at Carver Center on Wednesday evening but garnered a bit of revenge in the process.
Nursing a 74-73 lead after Pierson Wofford scored in the paint with 1:06 left in overtime, the senior set up his classmate on the left wing. Elledge's triple splashed through the net with :14.2 left, giving the Vikings a four-point lead.
The next trip was even more appropriate as Lucas Simon blocked Luke Anthony's 3-point attempt. That left the Thunder shooting 3-for-20 from 3-point range and proved the Vikings had perfectly executed the defensive game plan in a tough, physical contest.
"I couldn't be prouder of them," said Augie coach Grey Giovanine, dripping with sweat after his club worked hard to move to 10-5, 4-2 in the league to match Wheaton's mark. "They were fourth in the nation in 3-point shooting … and we held them to 15%. To have a chance, you can't let them make 3s."
And then on the other end, Elledge hit the key triple. Augie was just 4 of 16 from deep, but hit the biggest one when it was needed.
"It looked good the second it left my hand," said Elledge, who finished with 20 points and iced the victory with two free throws with :04.6 left in overtime.
Giovanine, though, was just as pleased with how Wofford set up the play that was instrumental in dropping Wheaton from the league lead and securing an important home win.
"How appropriate to have Pierson, a senior, make a drive and then an unselfish play for his senior teammate," said the coach. "Pierson made the play and to his credit didn't force it and kicked out to a wide open Austin. He hadn't shot it great, but with the game on the line, he went up like a senior with confidence."
You have free articles remaining.
Wofford was Augie's key cog just hours after he was named to the Bevo Francis Award Top 100 Watch List. The senior finished with a game-high 27 points and 11 rebounds in a game he was fired up to play.
"It was great," said Wofford of the victory. "Everybody at Augustana knows it was these guys who knocked us out of the playoffs last year. That makes it even sweeter. But these were the league-leaders in the conference and doing this at home makes it that much better.
"I went to bed last night thinking they got the better of us on our court (last year in the NCAA Division III National Tournament Sweet 16 game) and they got to go to the Final Four. Those were goals that we set every year. … Above all, we had a game plan and came out and executed."
The game was back and forth, featuring 10 ties and 12 lead changes. The Vikings seemingly had the upper hand much of the game, leading for nearly 30 minutes of action, but it was never a comfortable lead. Whenever the Vikings would build an advantage, the Thunder would close the margin.
Augie took a lead with five minutes left in the first half, led 31-28 at halftime and kept the advantage until the 3:33 mark of regulation. With 1:18 left, Wheaton took its last lead in regulation at 63-62. Wofford made his last six free throws of regulation in the final 2:39 for all of Augie's point in that stretch as the game was tied at 64 and then again at 66 when Wheaton's Nyameye Adom scored with :32.4 left.
Wofford missed a 3-pointer with :03 left in regulation, but the Vikings didn't have a chance to get a putback attempt before the final horn sounded.
In the back-and-forth overtime, Wheaton led 73-72 on a Tyson Cruickshank bucket at the 1:58 mark. But those were Wheaton's last points.
"Every win," said Elledge, "is going to be huge in the conference race."
Micah Martin, who was saddled with foul trouble in the second half, added 15 points and 10 rebounds. 
Wheaton's starters scored all but five points, Adom leading with 23. 
Augustana vs Wheaton men's basketball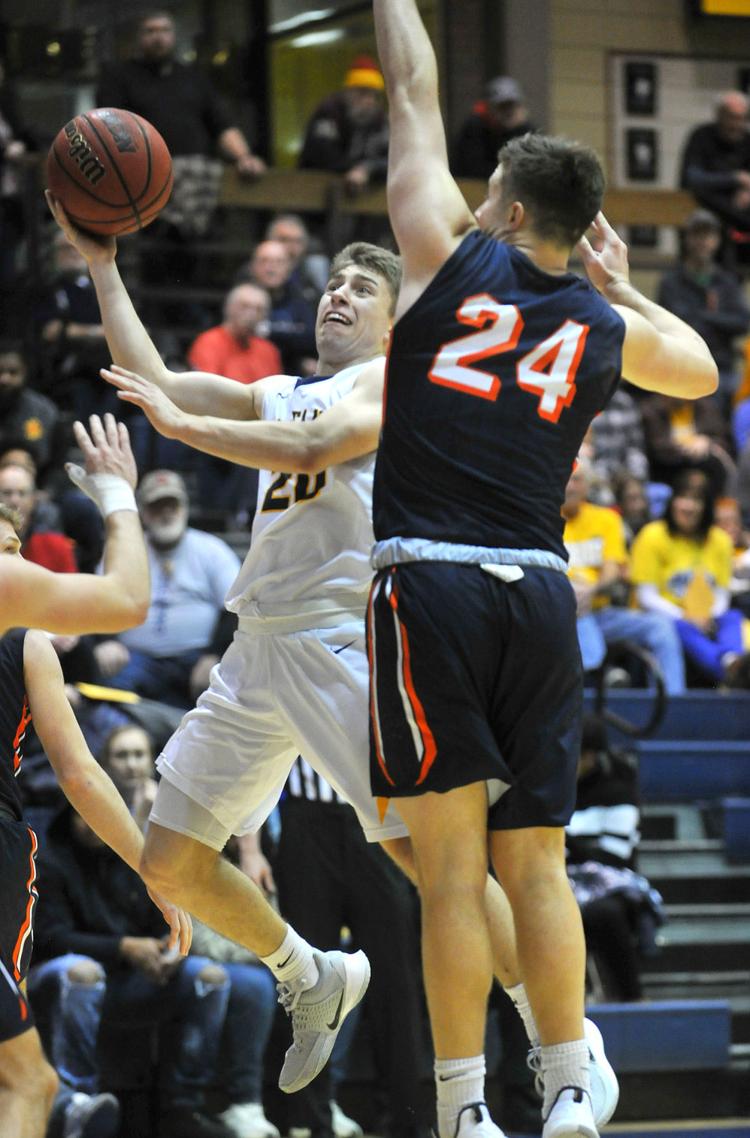 Augustana vs Wheaton men's basketball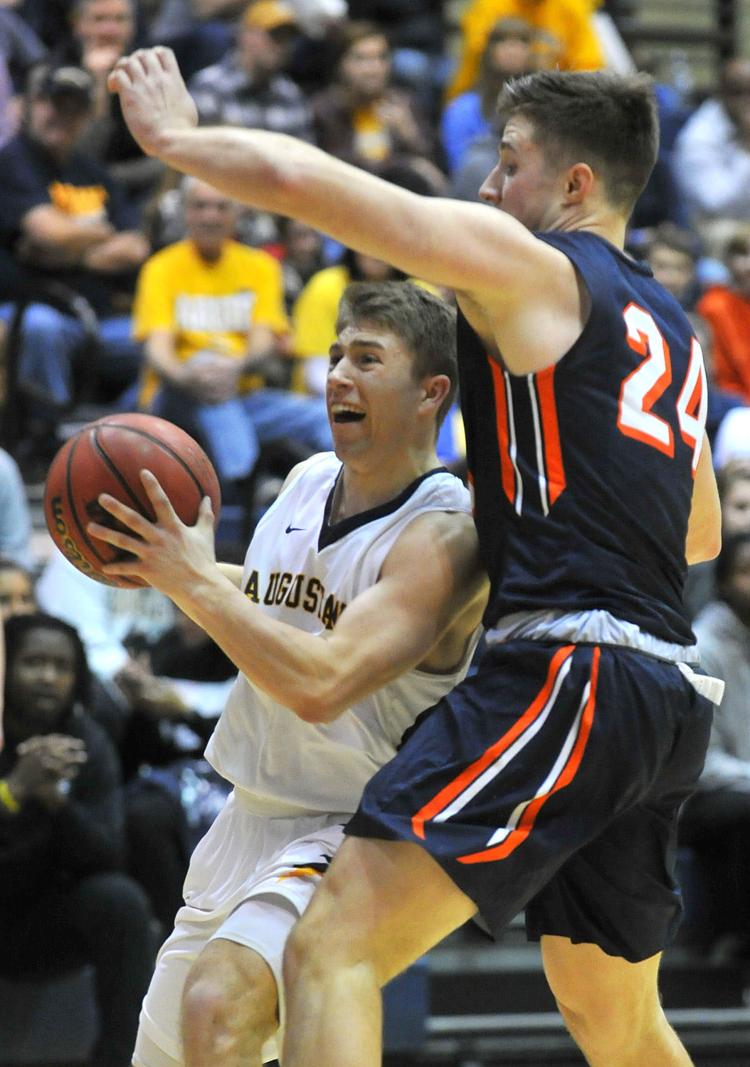 Augustana vs Wheaton men's basketball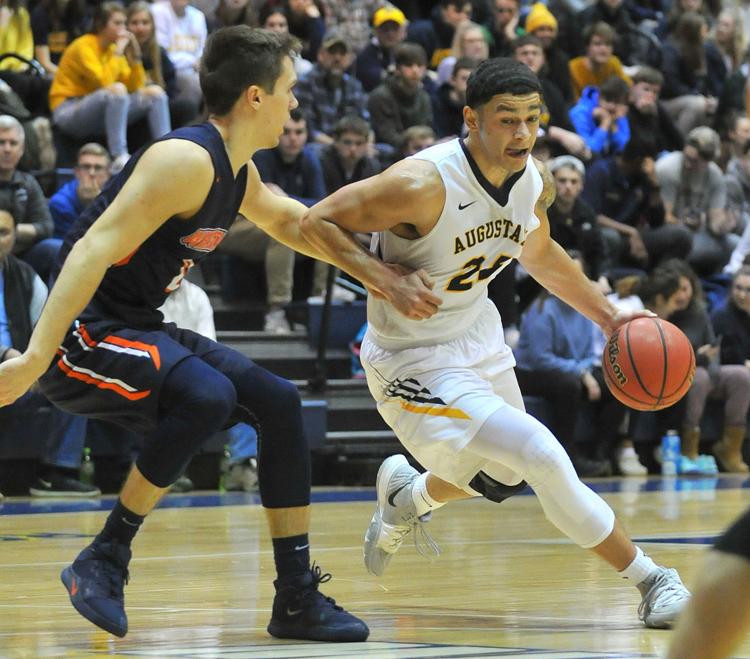 Augustana vs Wheaton men's basketball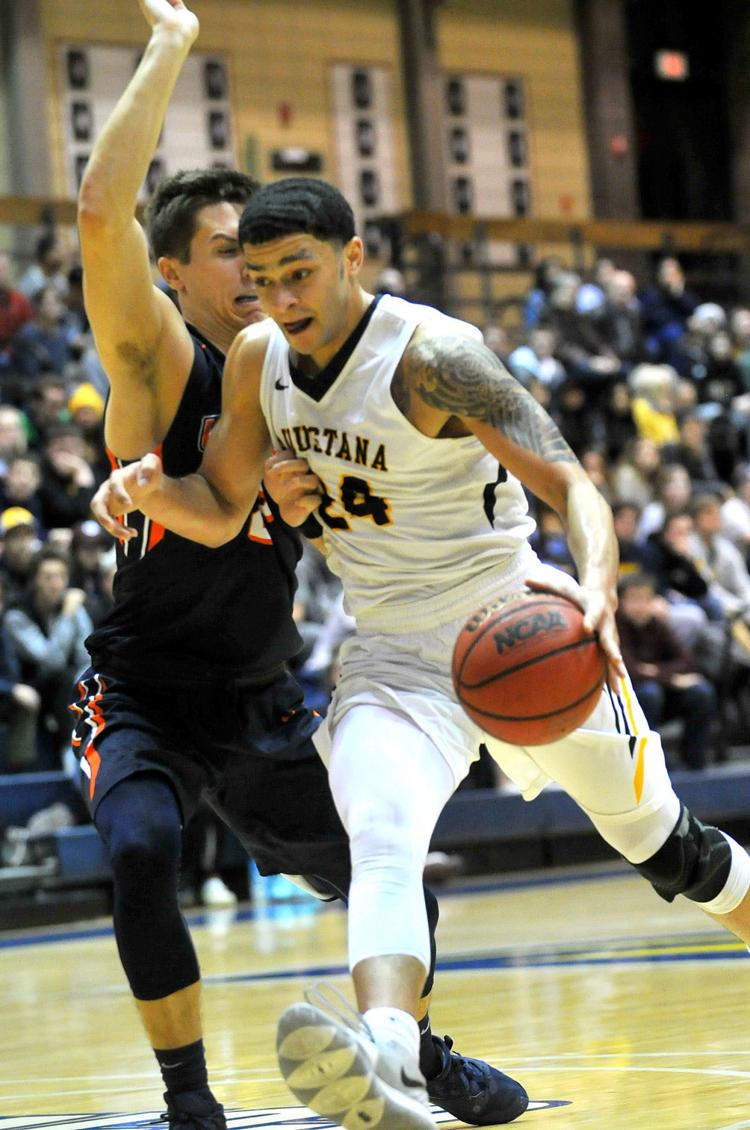 Augustana vs Wheaton men's basketball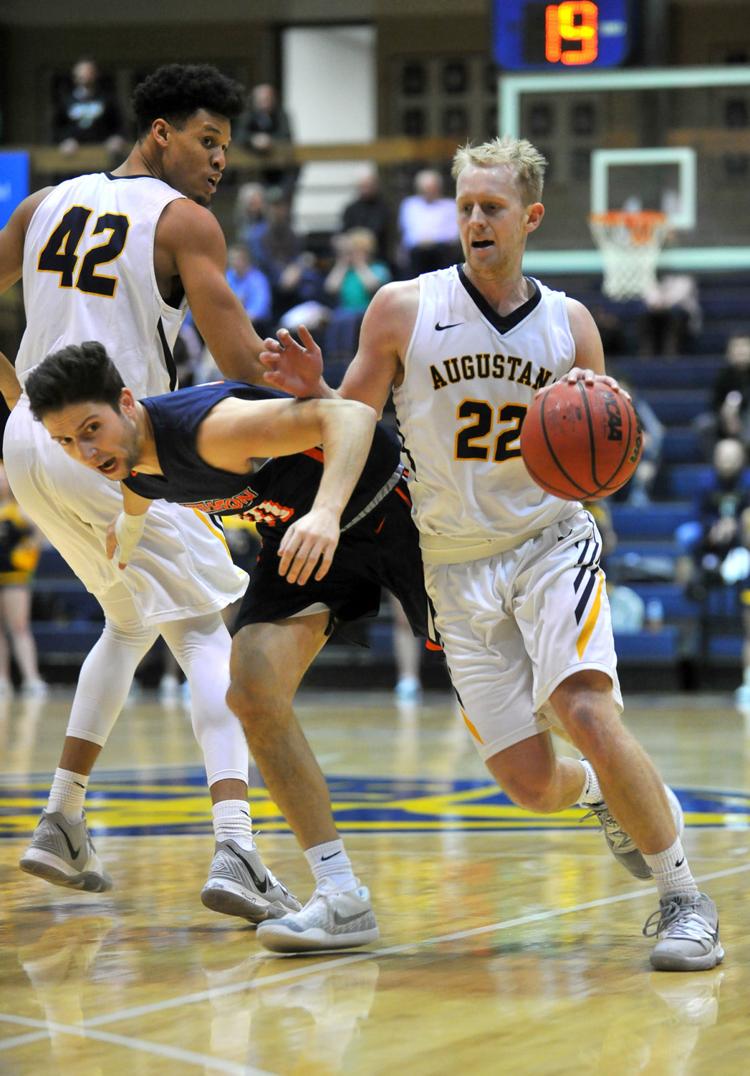 Augustana vs Wheaton men's basketball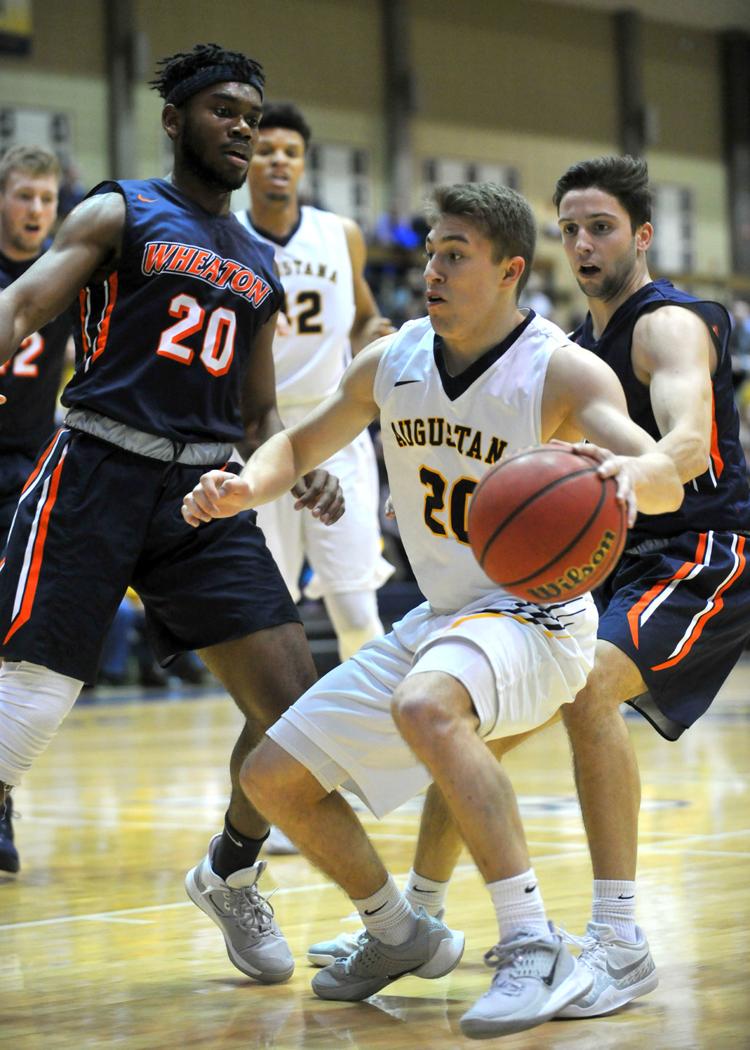 Augustana vs Wheaton men's basketball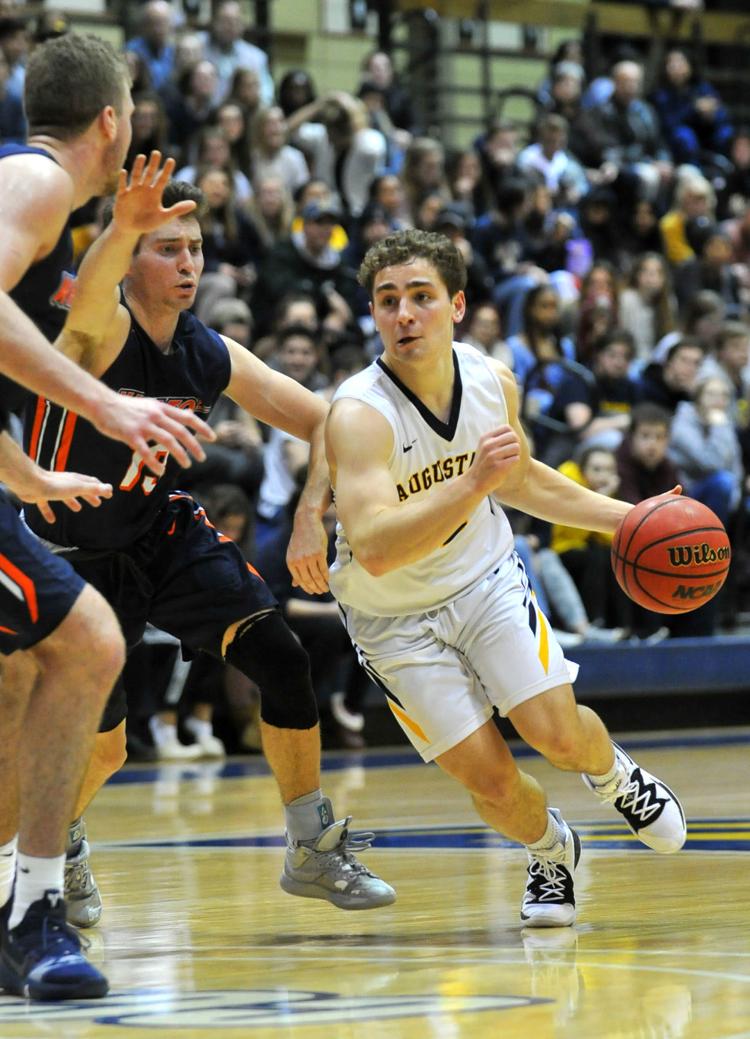 Augustana vs Wheaton men's basketball
Augustana vs Wheaton men's basketball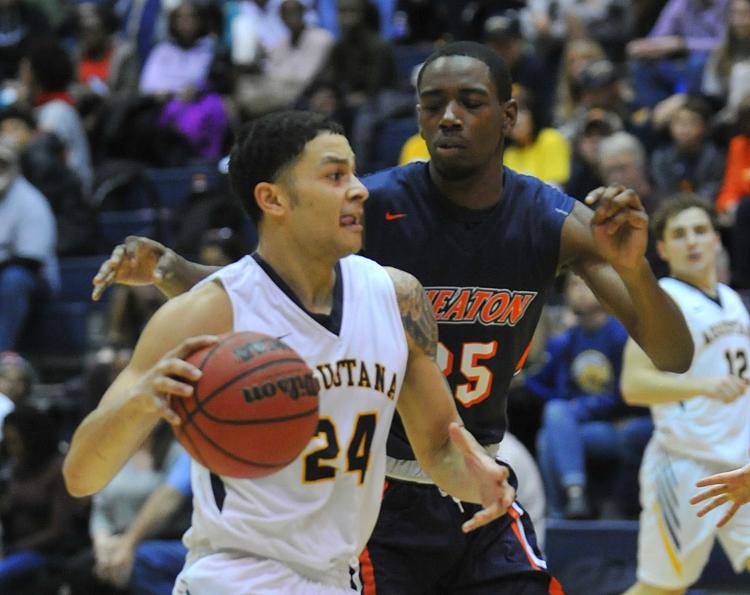 Augustana vs Wheaton men's basketball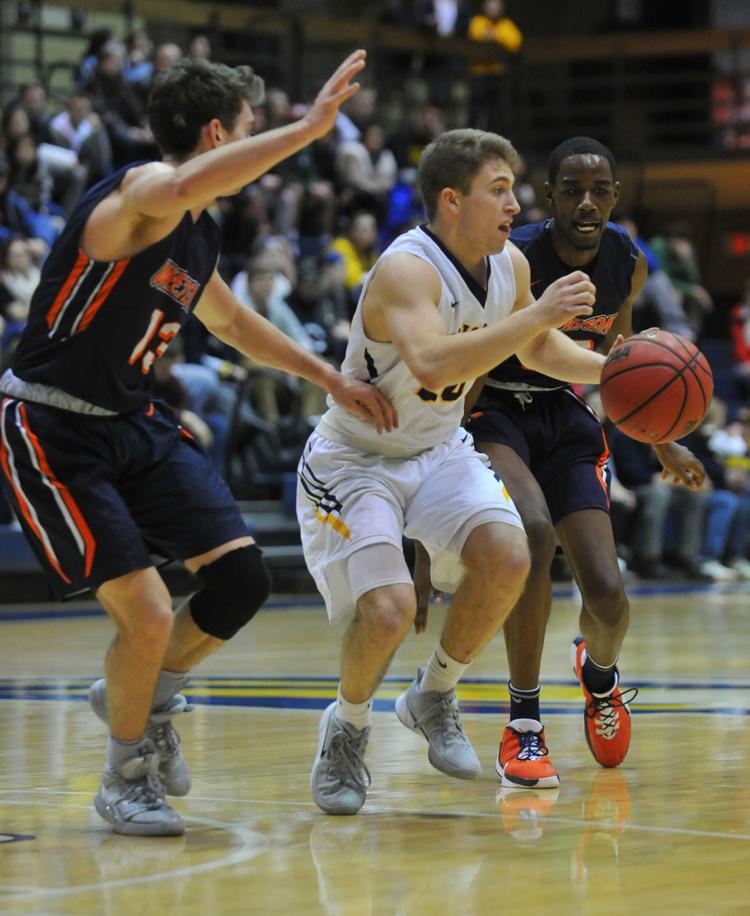 Augustana vs Wheaton men's basketball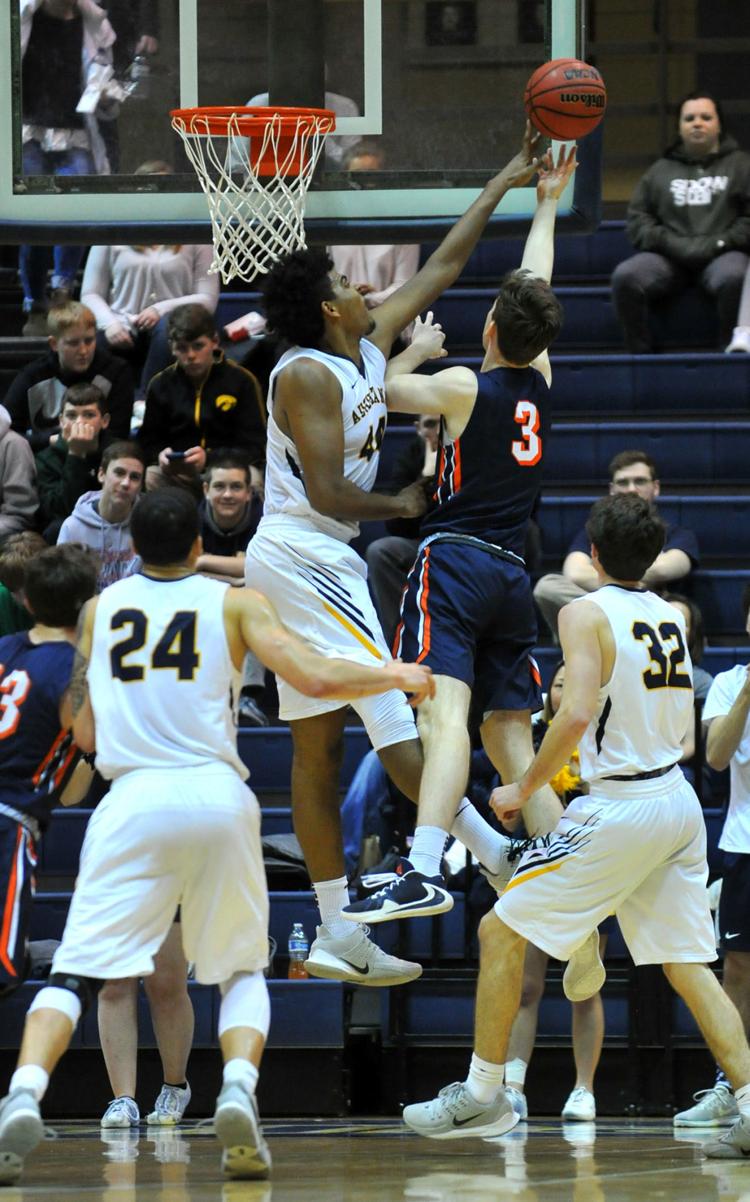 Augustana vs Wheaton men's basketball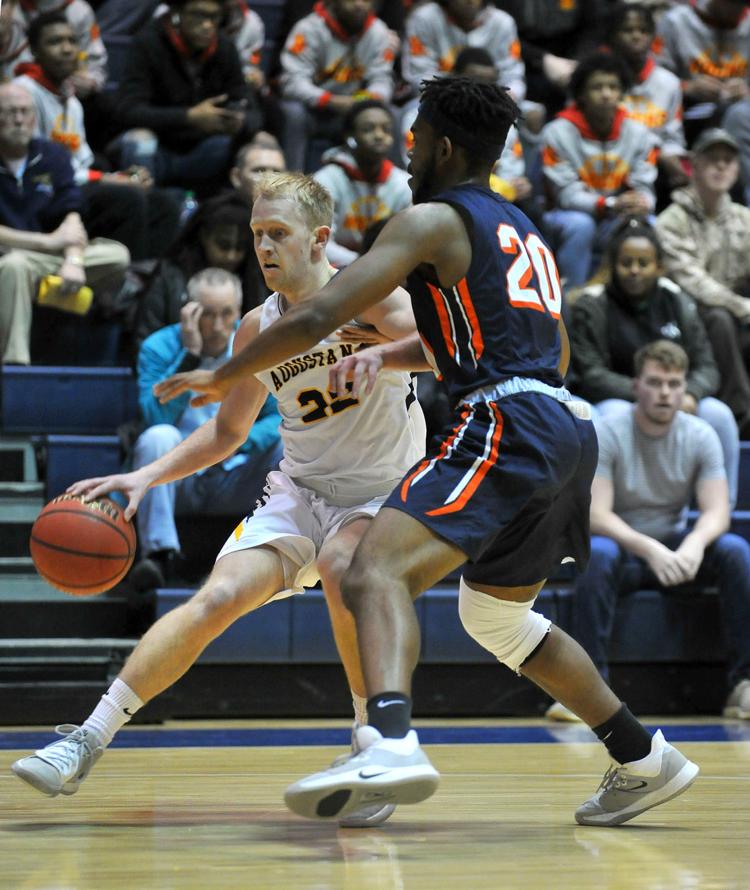 Augustana vs Wheaton men's basketball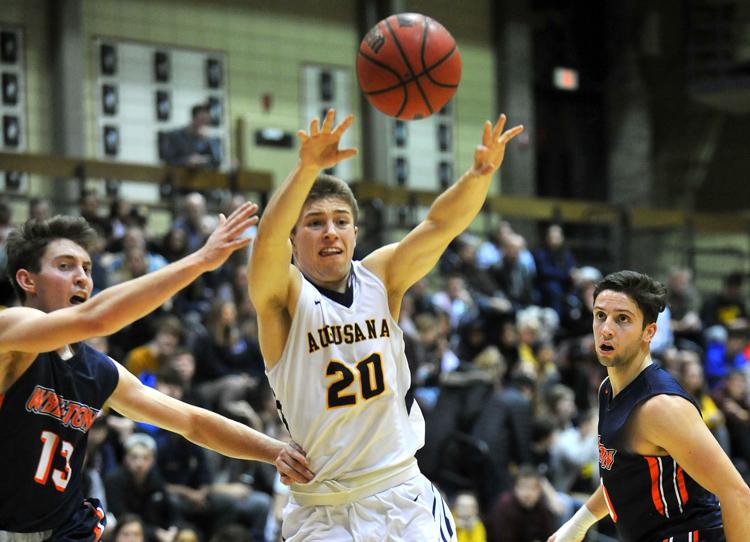 Augustana vs Wheaton men's basketball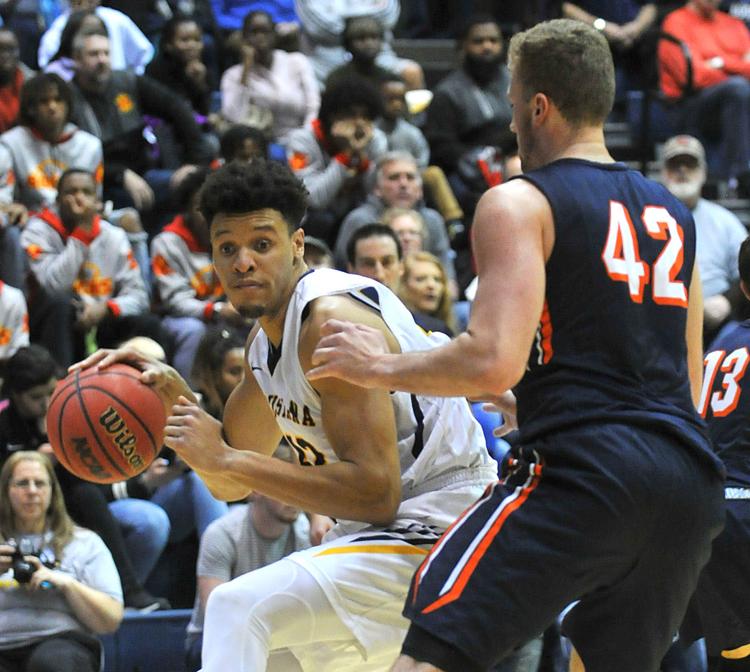 Augustana vs Wheaton men's basketball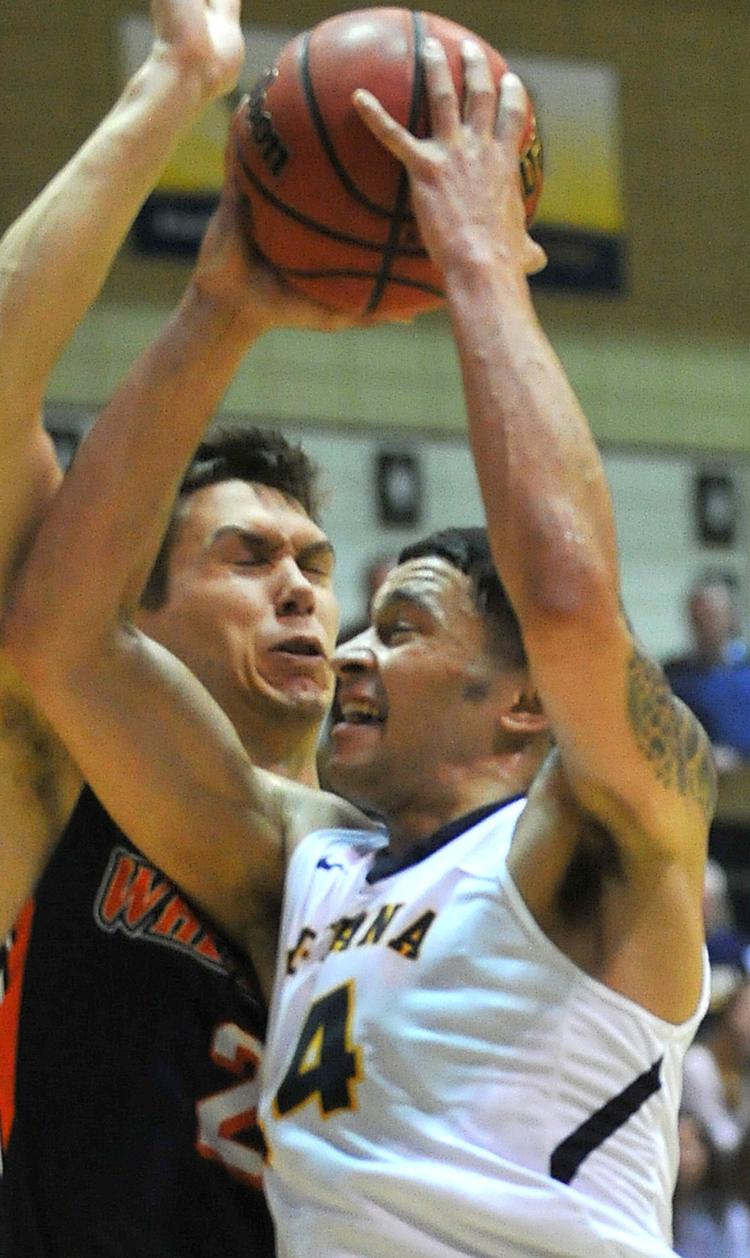 Augustana vs Wheaton men's basketball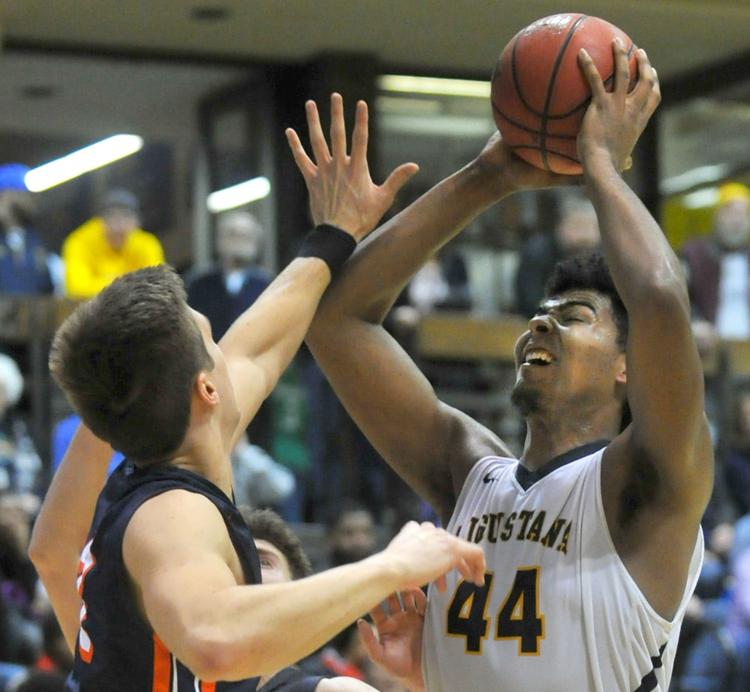 Augustana vs Wheaton men's basketball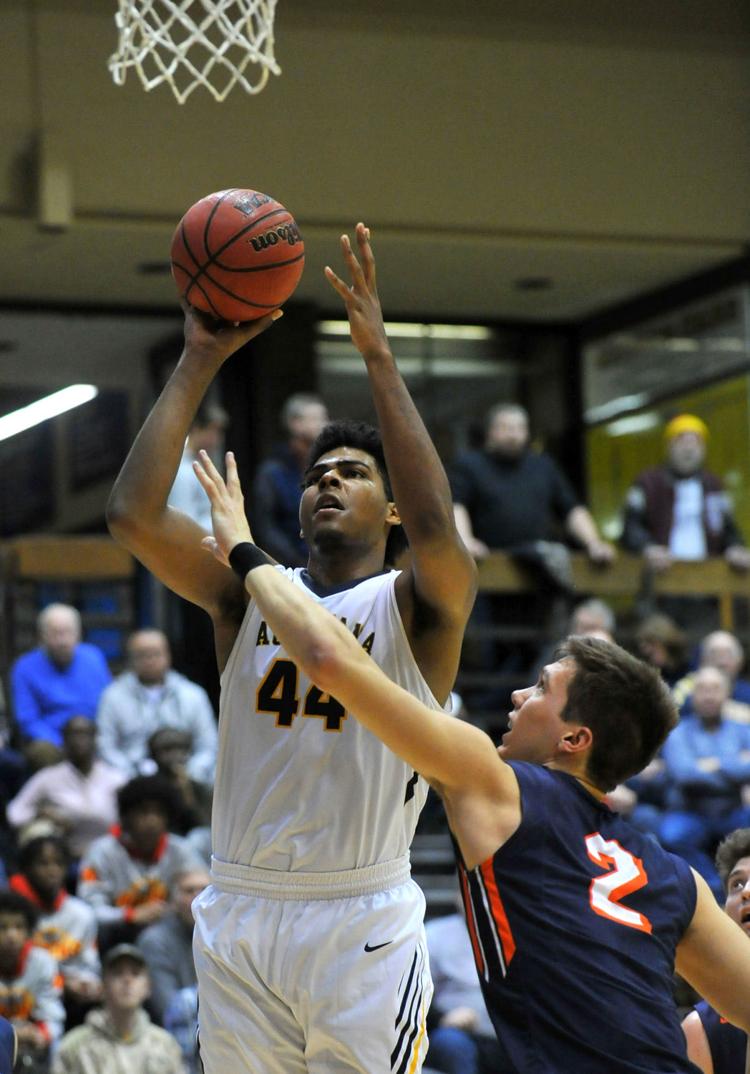 Augustana vs Wheaton men's basketball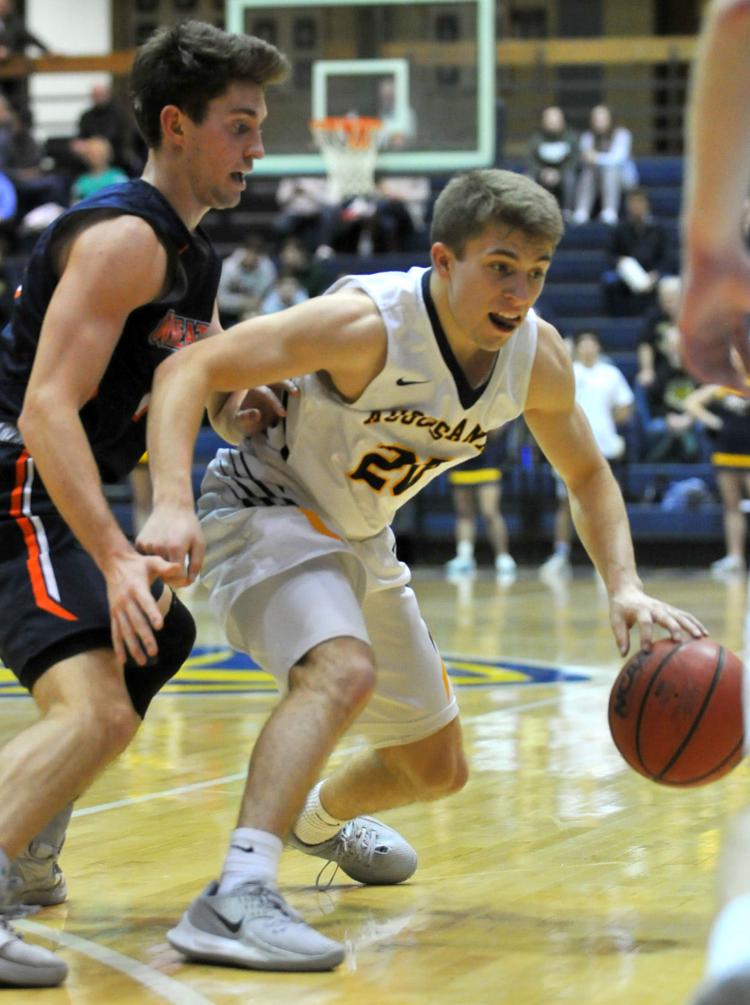 Augustana vs Wheaton men's basketball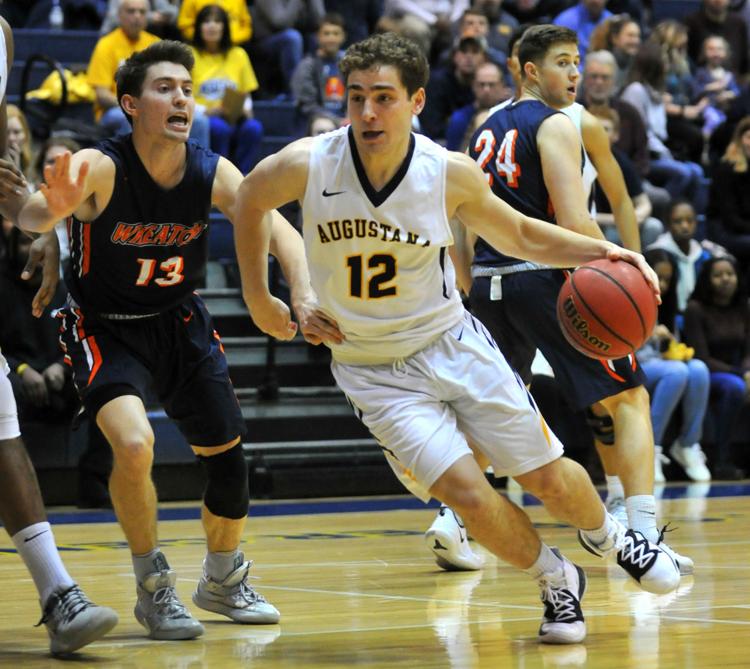 Augustana vs Wheaton men's basketball