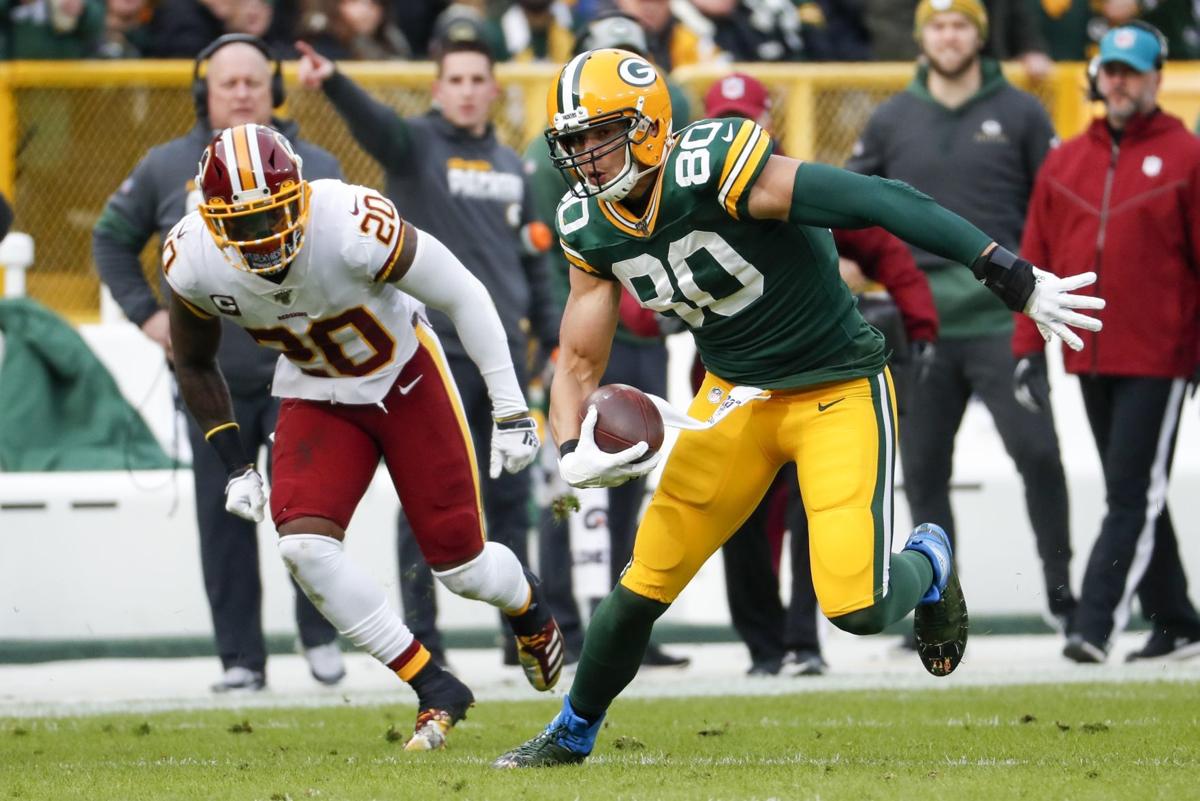 It's not necessarily a bad idea for an NFL team to take a flyer on a player who appears to be on the downward arc of his career.
Sometimes you can still milk a little bit of production out of the guy for a bargain basement price.
The Chicago Bears may be overdoing it, though. And they're not paying bargain prices for the retreads they are accumulating.
When NFL free agency opened last week, the Bears signed tight end Jimmy Graham to a two-year, $16 million contract, brought in defensive end Robert Quinn for five years and $70 million, then traded to get veteran quarterback Nick Foles, who reportedly will be paid $15.6 million next season.
That's close to a $40 million hit to the salary cap to get a 33-year-old tight end who may or may not start, a 30-year-old pass rushing specialist who may or may not be an upgrade over Leonard Floyd and a 31-year-old quarterback who may or may not push Mitch Trubisky for the starting QB job.
Had they signed Quinn and Graham in 2014, they would have been getting two of the best players in the world.
Now? It looks like a couple of really big gambles.
Graham definitely is on the downhill side of things. From 2011-14, he caught 85 or more passes every season and totaled 4,396 yards and 46 touchdowns.
Last season with Green Bay, he only started 10 games and caught 38 passes for 447 yards. And that was with a future Hall of Fame quarterback throwing to him. In his 10 NFL seasons, Graham has worked with Drew Brees, Russell Wilson and Aaron Rodgers.
Whether it's Trubisky or Foles at QB next fall, it's going to be a big downgrade for him.
Graham actually was the highest paid tight end in the league last season at $10 million, just ahead of the Chiefs' Travis Kelce and the Redskins' Jordan Reed. At $8 million, he would be tied for seventh on the tight end salary list with teammate Trey Burton.
Has any team ever invested so much money in such marginal tight end talent as the Bears?
Quinn might be a slightly better investment. He did have 11½ sacks in a nice bounce-back season with Dallas last fall — three more than Khalil Mack — but he's not the player he once was and it's not clear how he fits into the Bears' 3-4 scheme. He has been primarily a 4-3 defensive end in the past.
Foles might not be a bad addition either. The Bears only gave up a compensatory fourth-round pick to get him, and they need someone who can step in if Trubisky flops, as almost everyone expects.
And Foles' best years in the NFL came while working with new Bears offensive coordinator Bill Lazor and new quarterbacks coach John DeFilippo.
So perhaps this will all be OK. Maybe, Possibly. Just keep telling yourself that general manager Ryan Pace knows what he is doing.
You have free articles remaining.
SportsBettingDime.com was offering odds earlier in the week on which teams some NFL quarterbacks would end up playing for next season.
The guy favored to land with the Bears at that point — at 6 to 1 odds — was Tampa Bay QB Jameis Winston, who had a very balanced season last fall, becoming the first NFL QB to throw at least 30 touchdown passes and 30 interceptions.
I think I'd rather have Trubisky or Foles.
Iowa center Luka Garza seemingly won a national player of the year award every day last week. His total is now up to six.
You would have thought maybe he'd take a few weeks off to bask in all that he accomplished this season.
But on Wednesday, his father Frank tweeted out videos of the 6-foot-11 junior going through a pair of workouts in which multiple helpers slammed him with pads as he tried to get to the basket and score. One of them, fittingly, was called the Big Ten Drill.
The kid has a relentless work ethic. He's earned every one of these awards that he's getting.
Voting for the John R. Wooden Award — basketball's answer to the Heisman Trophy — was held last week. The balloting is supposed to be totally anonymous so I can't reveal here who I voted for.
But in this year in which there were so many good big men, I still found myself voting for guards in seven of the 10 spots on the ballot.
The No. 1 spot went to a center, though. We'll leave it to you to guess who it was.
In September, Carson King did the impossible.
The former Iowa State student raised nearly $3 million for Iowa's Stead Family Children's Hospital through Venmo simply by holding up a sign during ESPN's College GameDay program prior to the Iowa-Iowa State game.
On Wednesday, King asked the impossible, posting this message on Twitter: "Can we all agree to only post positive things for a bit?''
With COVID-19 turning everyone's world upside down? Are you kidding?
Be the first to know
Get local news delivered to your inbox!