This time last season, Ellie Spelhaug was watching the Missouri Valley Conference tournament from the sideline, still waiting to finish up high school at Pleasant Valley before heading off to Bradley University.
Friday, in front of about a dozen hometown fans — including her parents and sister Carli as well as the Pleasant Valley coaching staff — Spelhaug saw 15 minutes of playing time, scoring five points and grabbing two rebounds in the Braves' 61-55 loss to Illinois State in the conference quarterfinals.
"It's a little nerve-wracking, but my teammates give me all the confidence to go out there and play how I know how to play," Spelhaug said. "It's fun being here and playing this time. It's so much different than sitting in the crowd. It's so much fun."
It's been a season of learning for Spelhaug, who was a four-year starter in high school, a three-time all-stater and PV's all-time leading scorer with 1,372 points.
This year, Spelhaug never started a game and was ninth on the team in minutes, averaging 10.5 minutes, 2.8 points and 2.3 rebounds in 26 games.
As the season went on, Spelhaug saw her minutes increase, including a season-high 27 at Valparaiso, in which she also scored a career-high 13 points and added nine rebounds.
"I definitely have taken on a new role here," last year's Quad-City Times female athlete of the year said. "At Pleasant Valley, I was more looked upon to score, but here, my role is to play some defense, rebound as much for the team and then hit the open shot. That's what I've embraced, and I enjoy the role, I enjoy being with my teammates and playing as hard as I can."
Perhaps the biggest change for Spelhaug was on the defensive side. After playing for years in PV's zone defense, Spelhaug had to learn Bradley's man-to-man scheme.
"That was definitely one of the hardest things for me," Spelhaug said. "I've played maybe a total of five minutes of man-to-man defense in my life so that, and just the physicality of college basketball, I had to be in the weight room a lot and just keeping up with the pace, but once you get used to that, it's just the same game."
During Friday's game, there were flashes of potential from Spelhaug. She grabbed her first rebound within seconds of entering the game then executed a strong right-handed drive and layup that gave Bradley a 7-6 lead in a low-scoring first quarter.
In the second quarter, Spelhaug showed the shooting stroke that had been a staple in high school, burying a corner 3 to give the Braves a 22-15 lead with 4:56 left in the half.
She also showcased some added versatility, at times guarding senior post Lexi Wallen despite giving up two inches and also coming out to guard on the perimeter. The Braves finished plus-6 with Spelhaug on the court and minus-12 without her.
There were fun moments too. With sister Carli sitting behind the Bradley bench, Ellie took a moment during a timeout to flex, showing off the additional muscle she's added over the course of the season.
"They always talk about, if I went back to high school now, how much of a different player I'd be," Ellie said. "Even from just a year of playing with them, how much I've developed, it's a lot of fun to see where my game has gone and how much I can give."
Spelhaug's development is a small part of the greater picture for Bradley, which graduates just two seniors, started four underclassmen and boasts conference freshman of the year Lasha Petree.
As Spelhaug and the rest of the young Braves develop, the hope is Bradley can build on a 20-10 season, its best since 2009.
"We have a lot of pieces coming back, but I feel we're moving in the right direction and we're going to be there next year, no doubt about it," Bradley head coach Andrea Gorski said. "We've got hard workers in our program."
031519-qct-MVC-2-009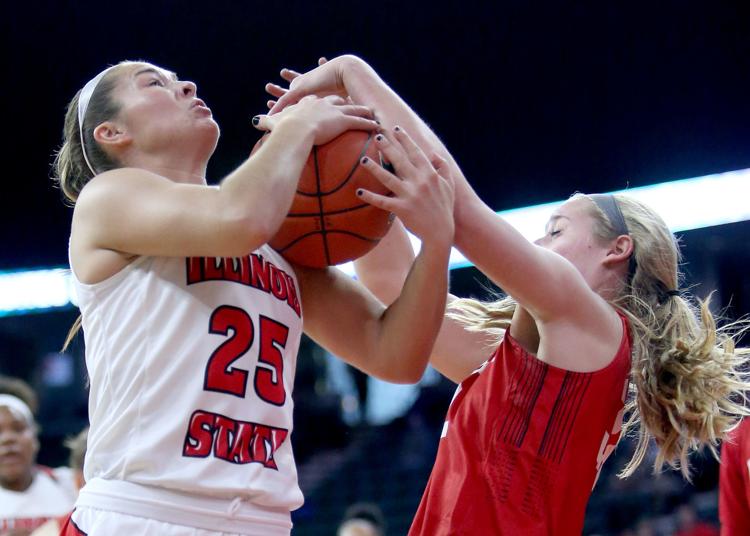 031519-qct-MVC-2-001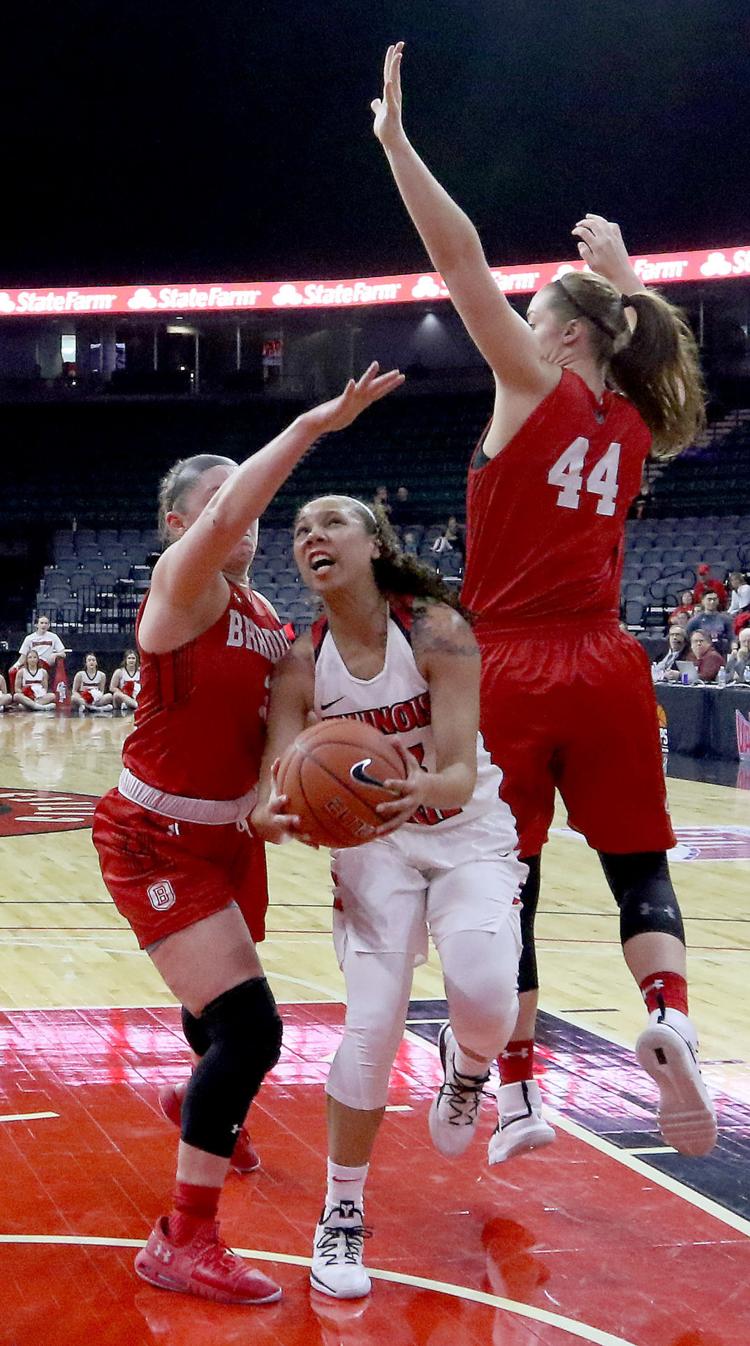 031519-qct-MVC-2-002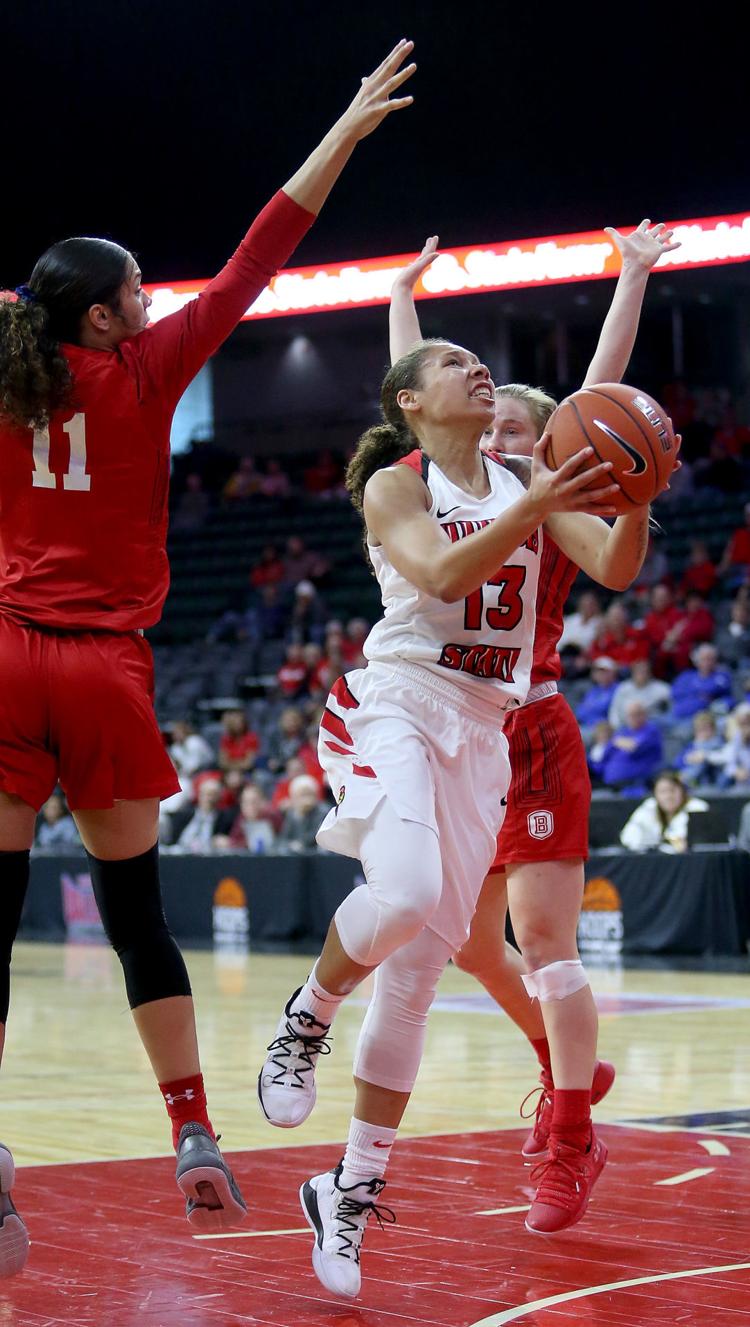 031519-qct-MVC-2-003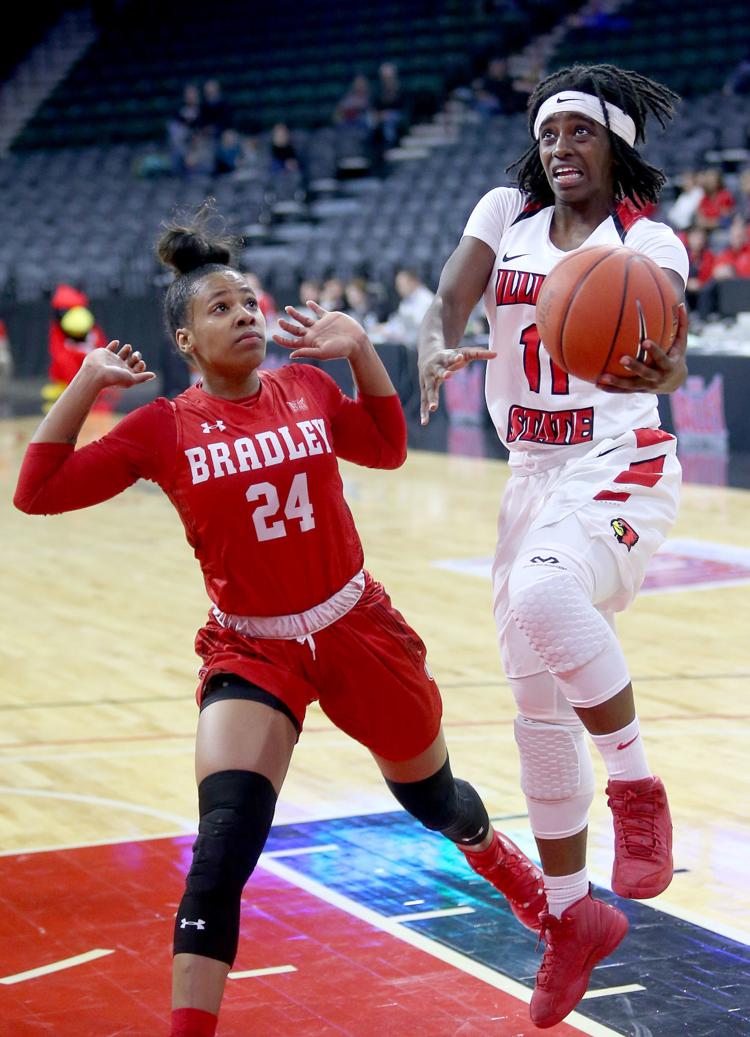 031519-qct-MVC-2-004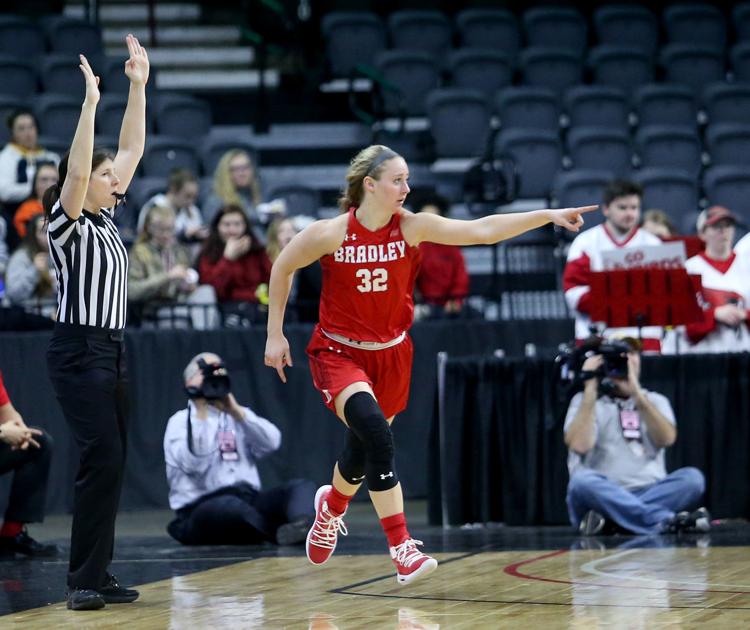 031519-qct-MVC-2-005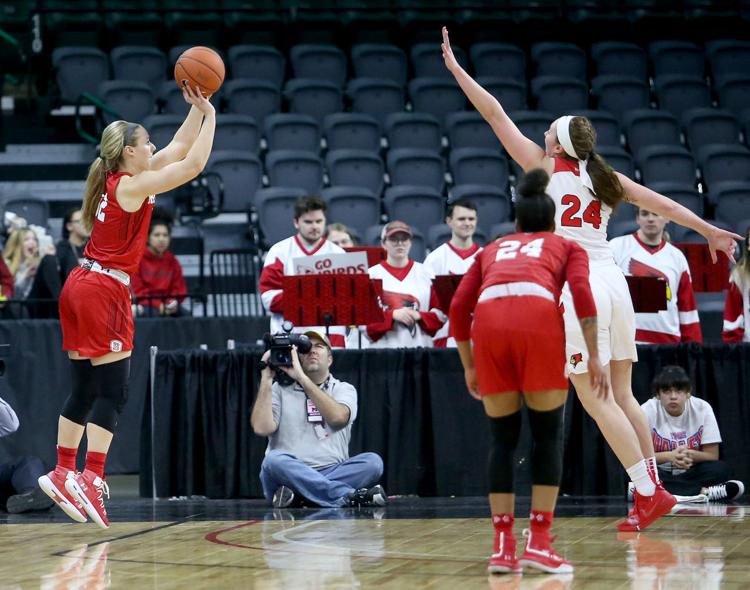 031519-qct-MVC-2-006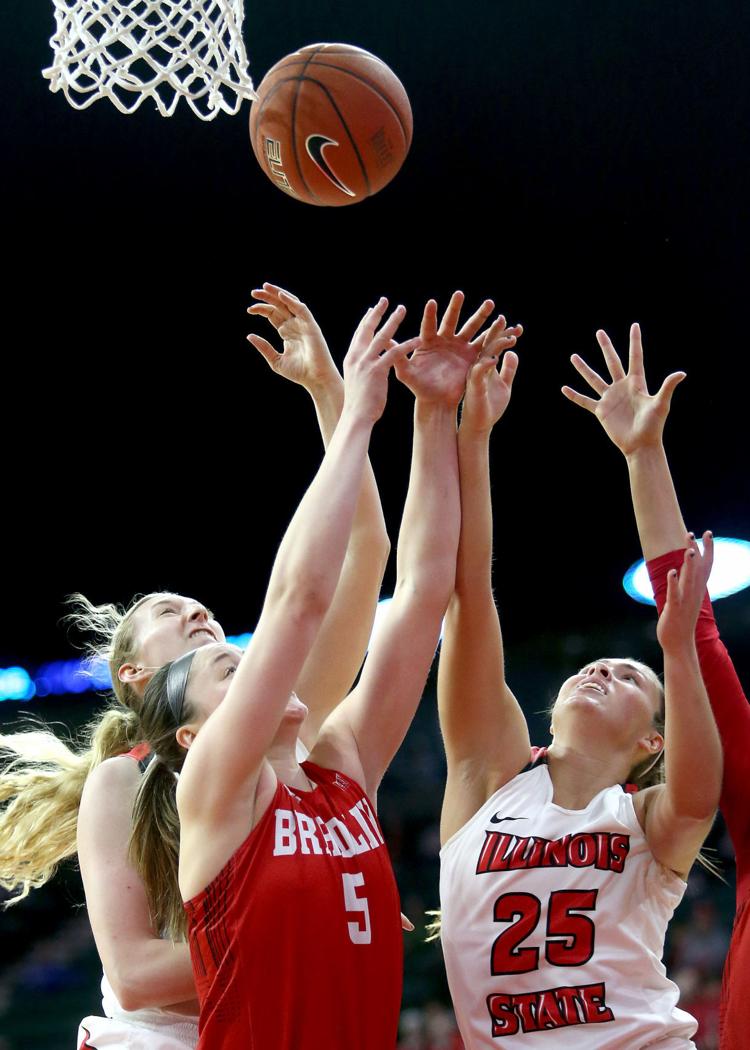 031519-qct-MVC-2-007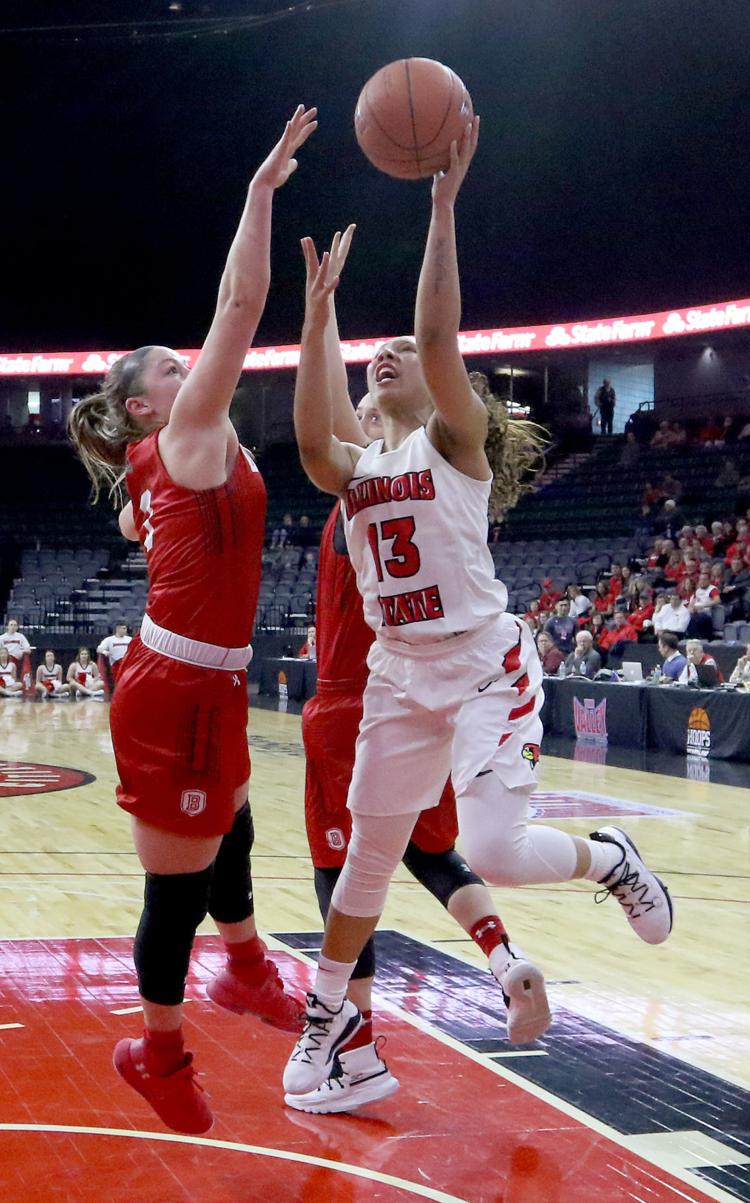 031519-qct-MVC-2-008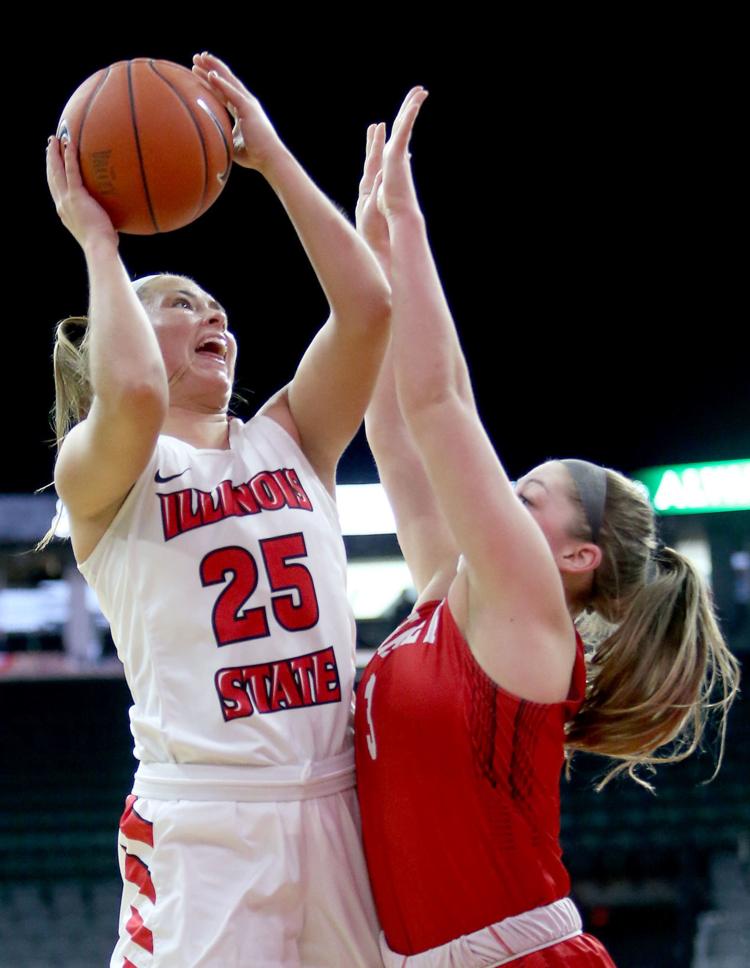 031519-qct-MVC-2-010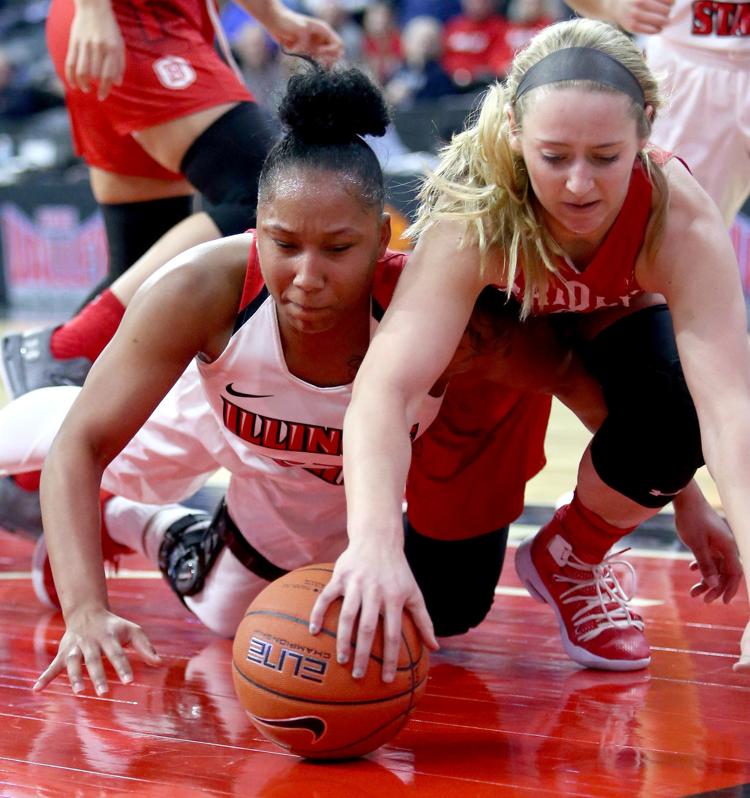 031519-qct-MVC-2-011
031519-qct-MVC-2-012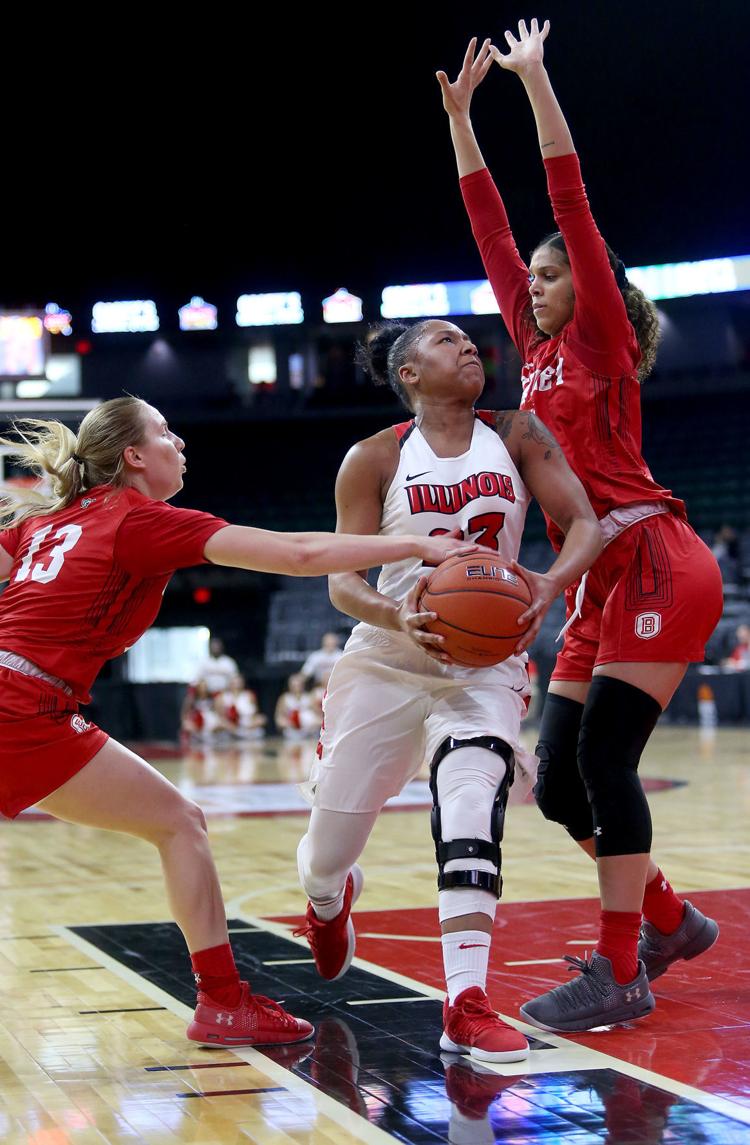 031519-qct-MVC-2-013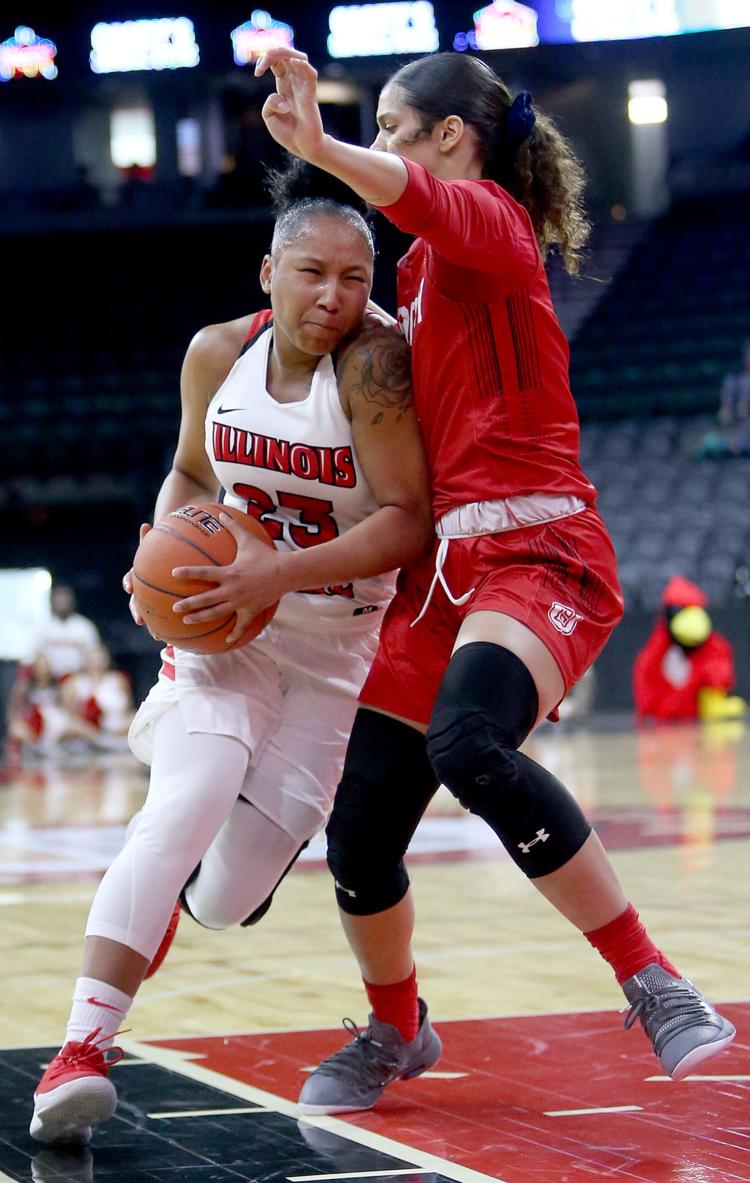 031519-qct-MVC-2-014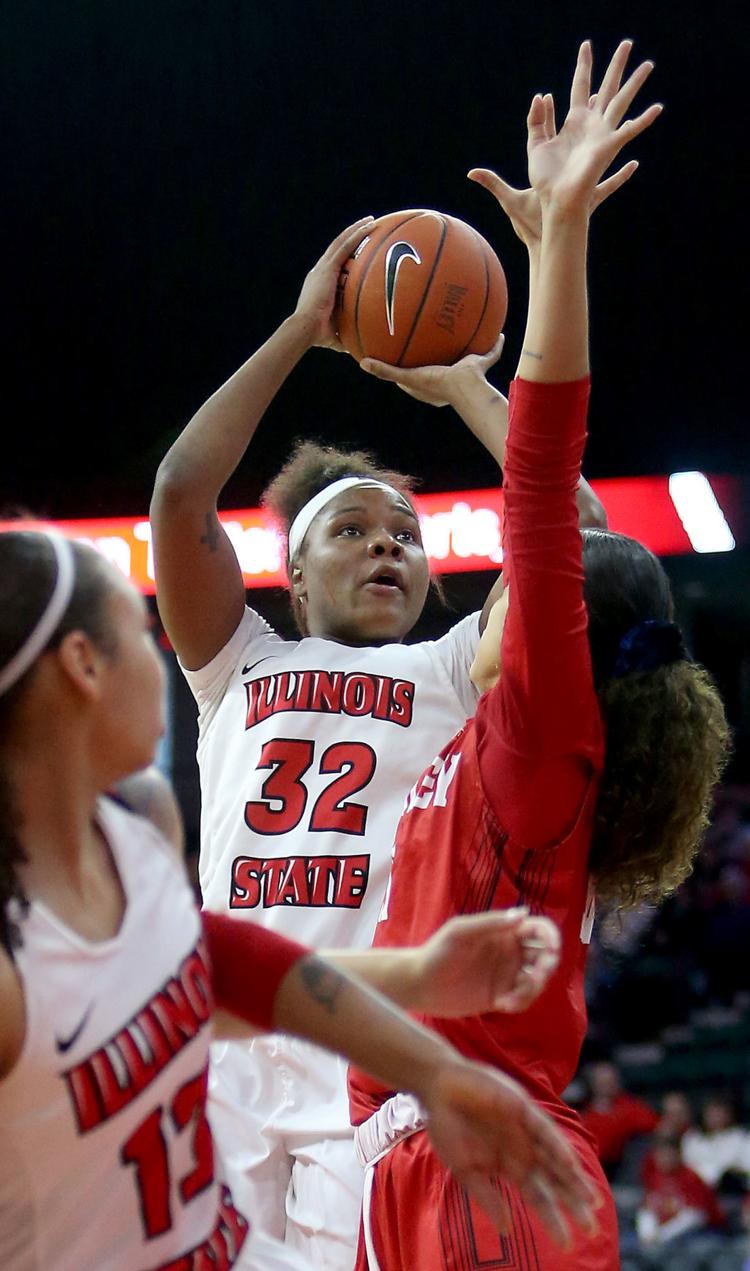 031519-qct-MVC-2-015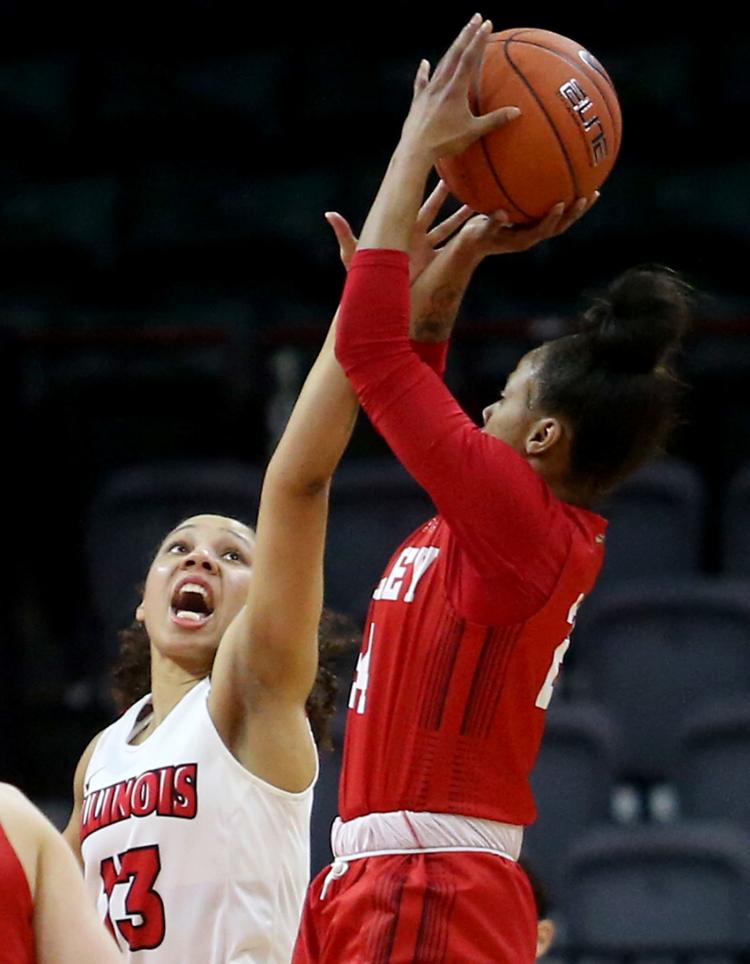 031519-qct-MVC-2-016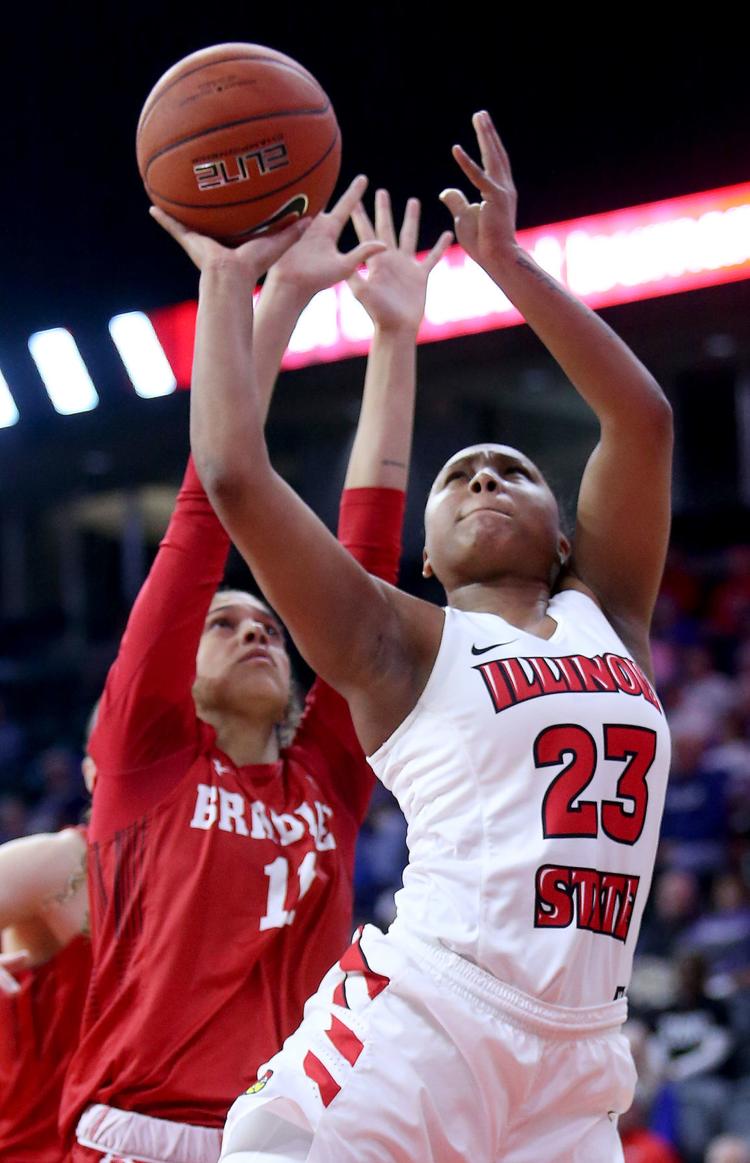 031519-qct-MVC-2-017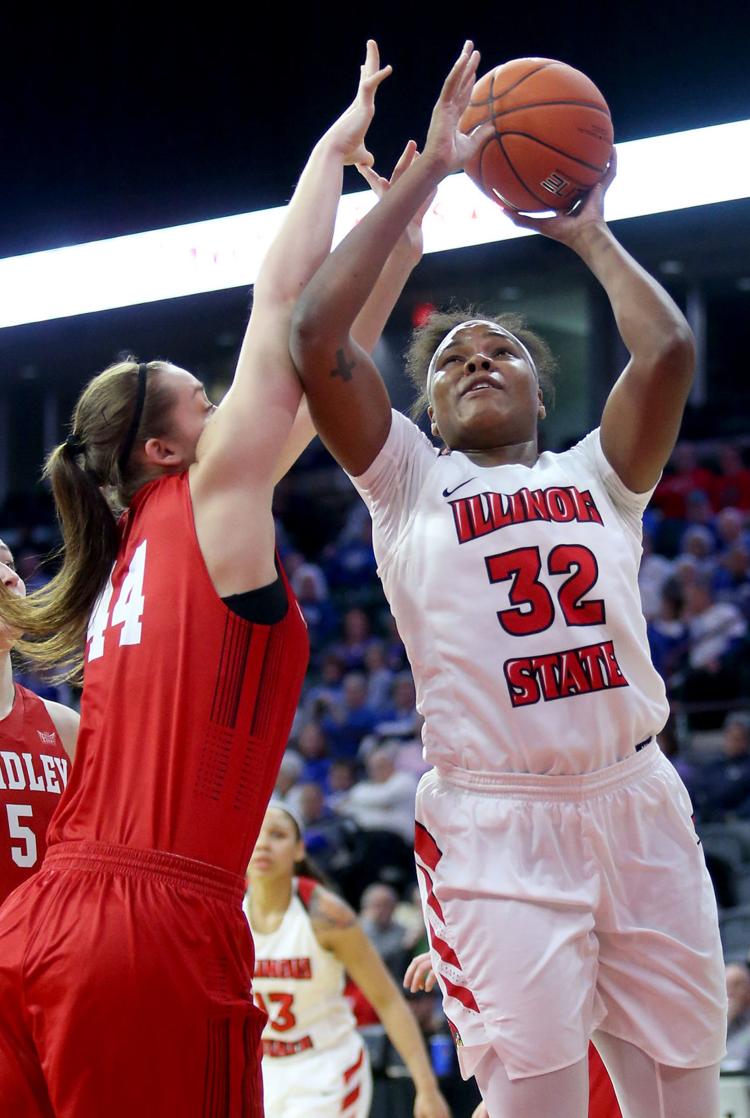 031519-qct-MVC-2-018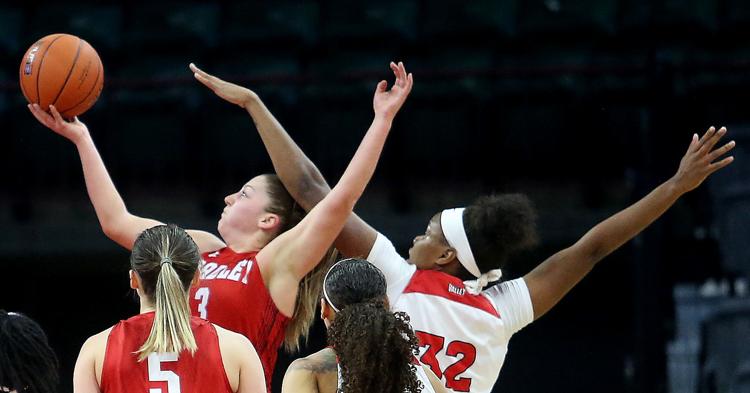 031519-qct-MVC-2-019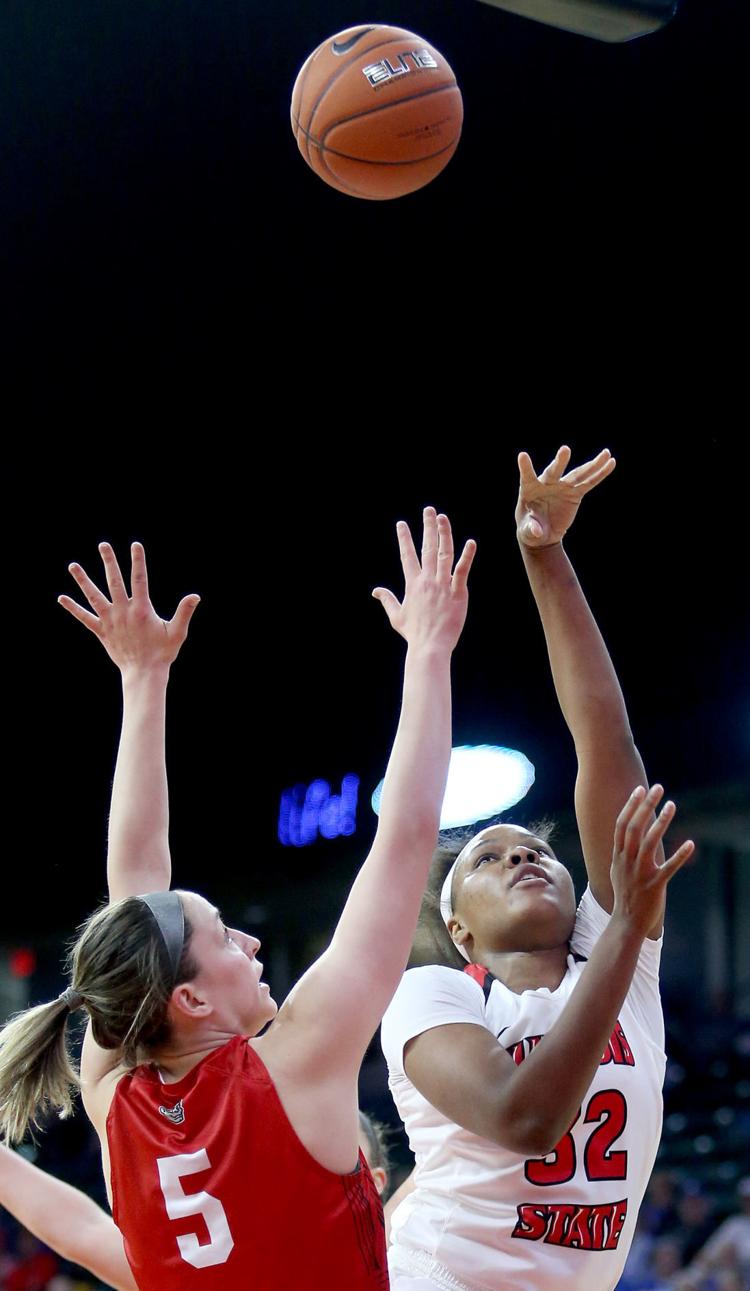 031519-qct-MVC-2-020
031519-qct-MVC-2-021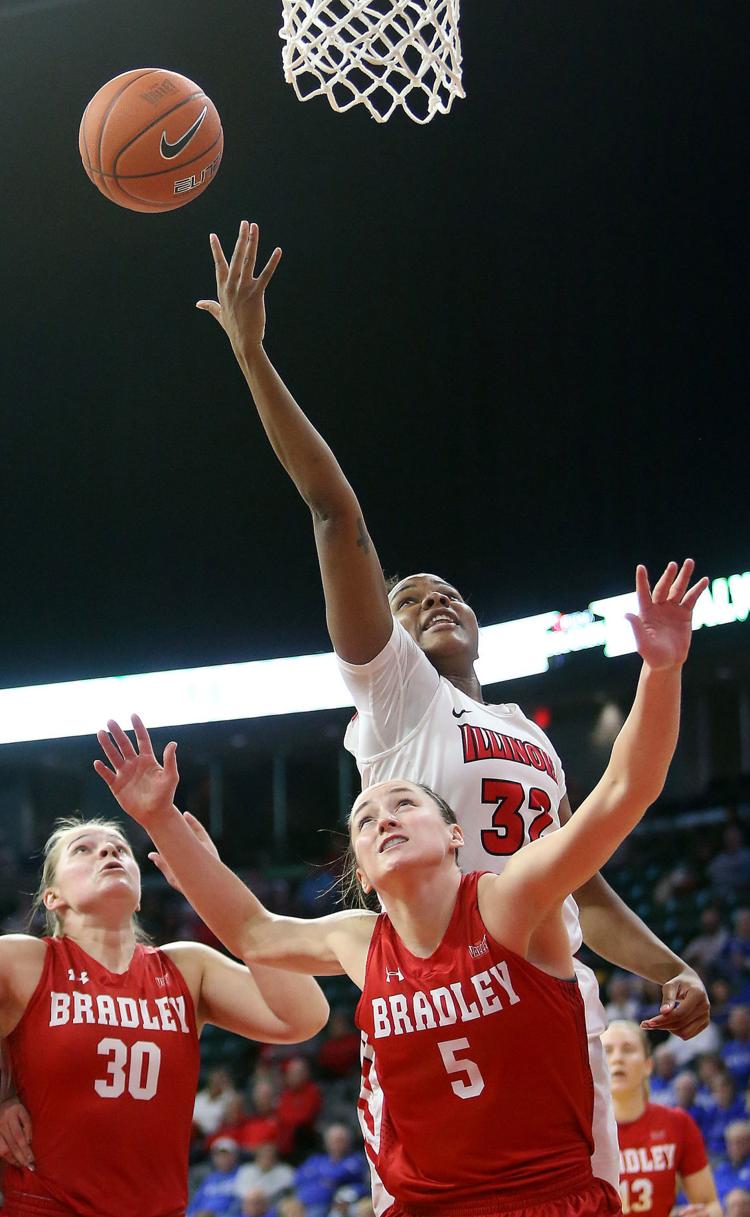 031519-qct-MVC-2-022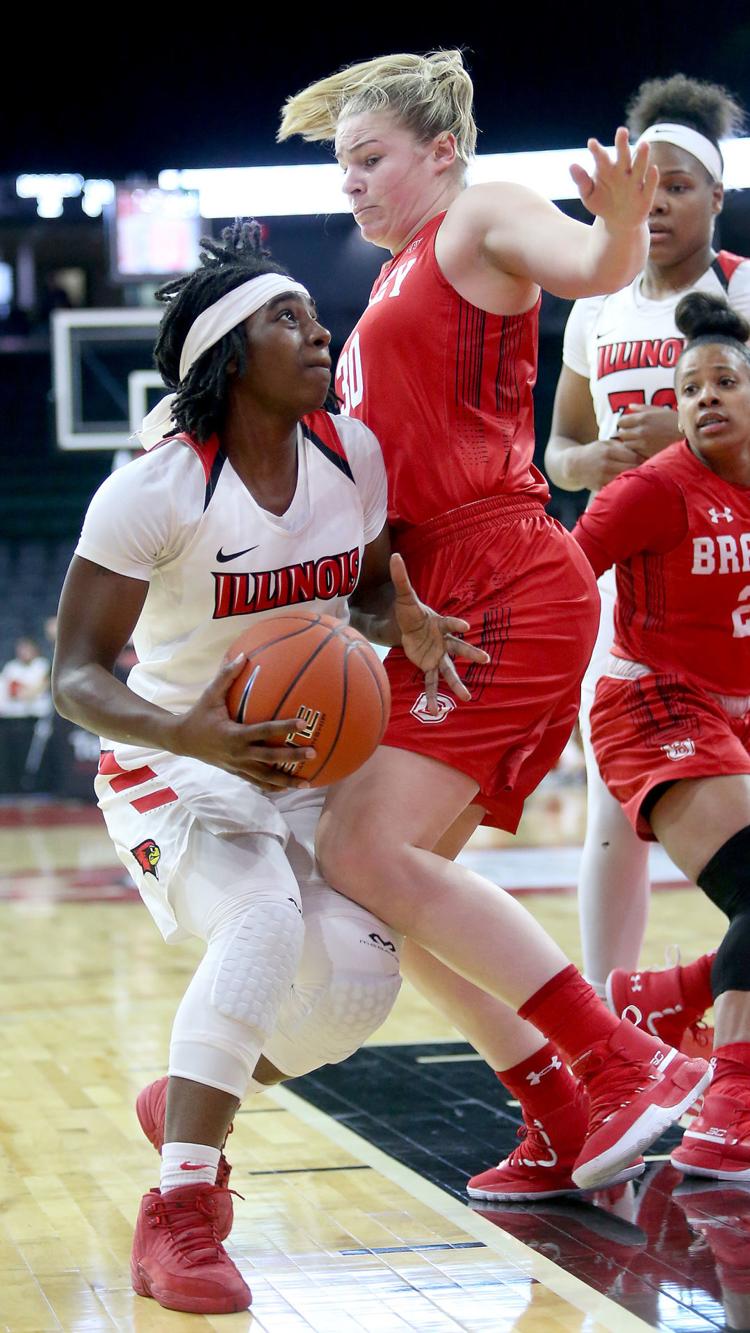 031519-qct-MVC-2-023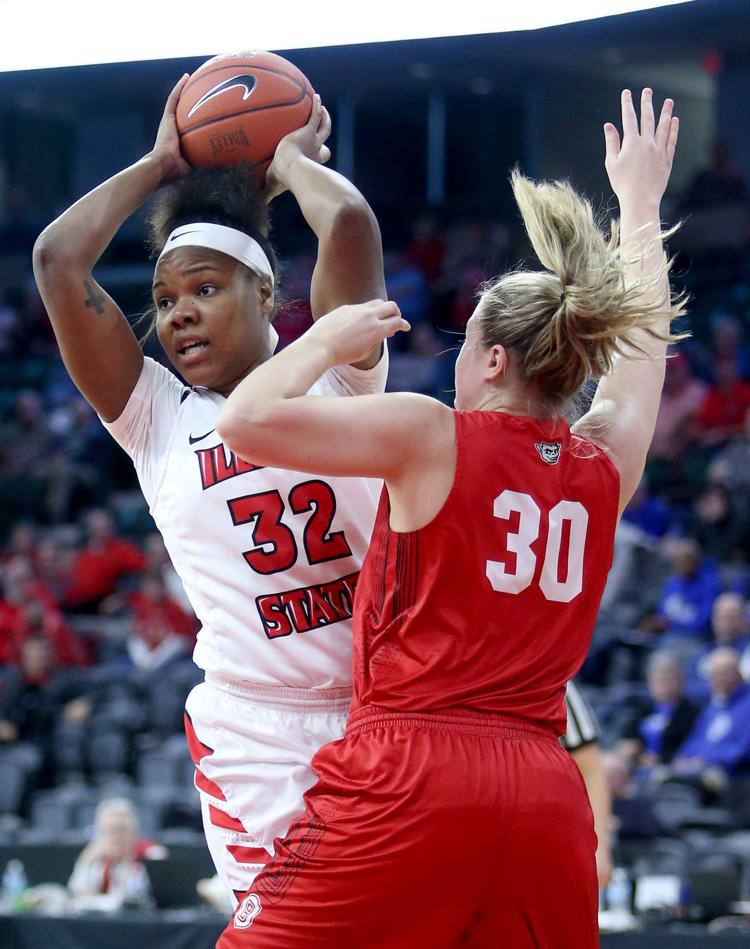 031519-qct-MVC-2-024