IOWA CITY — After reaching 1,000 points for his college career earlier this season, Iowa center Luka Garza was presented with a souvenir basketball prior to the Hawkeyes' home game against Minnesota.
Garza was handed the ball at midcourt by Iowa coach Fran McCaffery, grinned, acknowledged the cheering crowd, then turned and without hesitation ran over to the courtside seats and gave the ball to his father, Frank Garza.
Then, just as quickly, he ran back to the Iowa bench to focus on riddling another opponent with the most diverse assortment of old-school, tried-and-true, guaranteed-to-frustrate post moves that college basketball has seen in several seasons.
Luka Garza is 6-foot-11 but he's hardly the most quick or athletic player around. That hasn't stopped him from emerging this season as one of the best players in the country.
He is averaging 22.9 points per game, tops in the Big Ten and sixth nationally. Of the five players ahead of him, four are perimeter players with 60-plus 3-point field goals.
He also has grabbed at least seven rebounds in all but one game and ranks second in the Big Ten in that statistic with 10.2 per game. He is the only Power-5 conference player averaging more than 20 points and 10 rebounds per game.
He scored 44 points in a game at Michigan, the third highest total ever by an Iowa player and the most ever by a visiting player against the Wolverines. He grabbed 18 rebounds against Nebraska, tied for the most of any Iowa player in the past 10 years.
He was named to the first team of The Sporting News mid-season All-American team and is being mentioned as a possible candidate for national player of the year honors.
It has been a pretty impressive two-month run for a player who most didn't expect to be the best player on his team this season.
"I just have extreme confidence that I can score on any defender,'' Garza said. "That's just kind of the mentality I have. I've always worked on my game and have so many moves that I can pull out at any point.''
What might be most shocking is that few people within the Iowa basketball program are shocked by what Garza has done.
"I don't think it's that surprising,'' McCaffery said. "I expected him to do it. He expected to do it himself. He prepared for it. He wanted the challenge. I think that anybody that knows him in any way is going to pull for him because of how hard he works.''
Senior center Ryan Kriener, who is tasked with trying to stop Garza nearly every day in practice, saw this coming over the past few years. There was a moment last summer during an open gym when Kriener said it was hammered home to him that Garza was on the verge of being more than just very good.
"I've always prided myself on being a pretty good interior defender, and I just couldn't do anything against him one day,'' Kriener said. "He was making everything. I thought, 'Wow, if he keeps this up, he's going to be special.'"
Garza's evolution into superstardom didn't just magically happen. He is the product of great bloodlines but he has blended that with an insatiable work ethic, extreme mental and physical toughness and a long-range plan assembled and orchestrated by his father.
Basketball DNA
While Garza isn't the most swift or nimble player around, he is the first to acknowledge that he does have some God-given gifts with which to work.
It starts with being 6-11 and 260 pounds and having roots in a region of the world that produces great basketball players.
"He's half Yugoslavian,'' Frank Garza said. "People forget that probably some of the best basketball people in the world come from Yugoslavia.''
Frank points to current Dallas Mavericks superstar Luka Doncic and former Chicago Bulls star Toni Kukoc as just a couple of the great eastern European players who have made an impact in the NBA.
"I'm just extremely blessed,'' Luka said. "On my mom's side right now I have two cousins playing professional basketball in Italy. My dad's cousin played at Oregon State with Gary Payton and played for all sorts of professional teams. Obviously, my dad and my grandfather … My mom and her twin sister played professionally at some point.''
Garza's mother, Sejla, who is an executive assistant at the Washington D.C. embassy of Bosnia and Herzegovina, is 6 feet tall. Frank Garza is 6-7. He averaged 14.3 points and 6.1 rebounds per game as a senior at the University of Idaho in 1984-85.
Luka's grandfather, James Halm, is 6-8 and was a junior college All-American in California, then played at the University of Hawaii. He is still coaching at California Maritime College.
Cousin Teoman Alibegovic, who also is 6-8, played at Oregon State and is the all-time leading scorer for the Slovenian national team. Teoman's son, Amar, is 6-9 and played for St. John's two years ago.
The family's athletic lineage even extends beyond basketball. Garza's grandmother was a professional handball player in Yugoslavia and another grandfather, Refik Muftic, was a world-class soccer goalkeeper from Bosnia and Herzegovina in both the Champions League and Europa League.
Dad's plan
Frank Garza has been the driving force behind Luka's development as a player.
As the CEO and co-founder of Conscious Selling, Inc., a consulting firm that works with technology companies worldwide, Frank is able to work from anywhere and is able to attend pretty much every Iowa game.
"He's just always where I'm at. He's that type of guy,'' Luka said. "He wants to support me in the game of basketball and I kind of need him there in a way. It just helps having him there and I think being able to go to him at any point for advice … It just helps having a dad like that.''
In three years, Frank has missed one game and that was because a snowstorm clogged traffic around New York City one day last season, preventing him from getting to Madison Square Garden for one of the games in the 2K Empire Classic.
"I was stuck on the freeway. I couldn't move,'' Frank said. "So I had to watch it on BTN Plus while I sat on the freeway for four hours.''
Luka admits his father is someone people naturally gravitate to.
"Every time he walks in a room, he's a guy that's worth talking to,'' Luka said. "He's just that kind of character. It's always fun being around him.''
One of Frank's favorite sayings is: "What can be accomplished on purpose can't be achieved by accident.'' As a result, he developed an almost corporate approach to his son's basketball career.
"The design for Luka's development was to have a team of advisors, a board of directors, so we have many people in his life who all know basketball so it's not just my perspective,'' Frank said. "It takes a village to grow a player, to grow a man.''
The village includes all those relatives with basketball backgrounds. Also included is Luka's high school coach at the Maret School in Washington D.C., Chuck Driesell, and Chuck's father, Lefty, who won 786 games as the head coach at Maryland, Davidson, James Madison and Georgia State.
Shortly after becoming the coach at Maret at the start of Luka's junior year, Chuck Driesell invited his dad to come watch his team at a tournament in Delaware because he wanted him to check out this big kid he had.
"When the game was over, he said, 'We've got the get (Mike) Krzyzewski on this kid. We've got to get Roy Williams on this kid,''' Chuck Driesell recalled.
"He still drops (Luka) a note from time to time, telling him what he's seeing and what he likes.''
Frank Garza's college coach, Bill Trumbo, also played a big role before passing away in 2018. Luka spent a month in Hawaii working with Trumbo during the summer between his sophomore and junior years of high school.
"There's just a bunch of guys in my family who are always looking out for me, calling me, texting me …'' Luka said. "I'm extremely fortunate to be in the situation I'm in to have that inner circle and my inner circle is kind of huge, literally and figuratively.
"It just really helps me a lot. They're all watching my games, all giving me advice, helping me improve. That's kind of the reason I work so hard and that's why I continue to improve.''
He admitted that once upon a time he felt a bit overwhelmed by all the advice that was coming his way. But by the middle of his high school career he began to appreciate the value of it all.
"During high school, you think you've done something when you really haven't,'' he said. "That's just the humbling I've gotten from all those people. It's just good to be open to it and always have fun with it.''
If it ever does get to be too much, Frank Garza said Luka has the power to do something about it.
You have free articles remaining.
"Just in case Dad goes crazy, he can fire me,'' Frank said. "He can fire me at any time. That's the rules. You have the board of directors and you have the right to fire whoever who isn't helping you along the way.''
Hard work
Frank said his son always has been inclined to work very, very hard at improving himself as player.
"He really wants it,'' Frank said. "I tell people it's like the old John Wooden saying, 'Most of it's practice, the rest of it's work.' There's no shortcut. It's simple but not easy. The simple part is it takes intelligent work, not just work, not just standing around putting up jumpers, but it takes intelligent work done daily to win.''
Chuck Driesell saw very early that Garza's work ethic was his No. 1 asset.
"I've been coaching since 1985, when I graduated from Maryland, and I know I've never coached a player who puts the work in like he does and I've coached a lot of very good players who really worked hard …'' Driesell said. 
"He's just determined to outwork all of his competitors, all his opponents. He's extremely self-motivated.''
Luka may spend more time watching basketball games on television and studying video than almost any player in the country.
As a kid, he regularly dipped into an old box of VHS tapes and immersed himself in watching Kareem Abdul-Jabbar, Kevin McHale, Jack Sikma and Hakeem Olajuwon. When he saw a move he liked, he immediately tried to emulate it.
He's still adding to his arsenal nearly every day. If he's watching a Big Ten game and sees Minnesota's Daniel Oturu, Ohio State's Kaleb Wesson or Illinois's Kofi Cockburn do something he likes, he's in the gym the next day working on it.
He does the same thing with NBA players he sees on television.
"There's always something you can improve on or something you don't have in your bag,'' he said. "I've just always been that guy that wants to learn, wants to get better. I know that teams are going to start taking certain moves away from me so I've got to go to counters.''
Teammates have seen how much work he puts in on his own, which is why none of them are surprised at the way he has blossomed.
"There are things he does that I would think are above others in terms of what he does and the work ethic he has, especially in the off-season when we're not here,'' sophomore guard Connor McCaffery said. "What he's doing I know is different than what everybody else is doing and that's why he's the player that he is in terms of the footwork, the moves, the skyhooks, the jump-shooting and everything that goes into it.''
Garza also has worked hard to overcome some of his physical shortcomings. Early in his high school career, he was slow getting up and down the court and after undergoing ankle surgery in his sophomore year, his weight ballooned to 265 pounds.
"Then we spent the summer trimming that down and working on footwork primarily and nutrition and the rest of it,'' Frank Garza said. "He dropped 25 pounds and learned how to run the court. It was a lot of work.''
Toughness
Another of Frank Garza's favorite phrases is: "The game doesn't build character. It reveals it.''
And his son's toughness and character have been revealed several times over the past couple of seasons.
In the late summer of 2018, Luka was found to have a benign cyst larger and heavier than a basketball on his spleen. It had a radius of eight inches and weighed close to 10 pounds.
He had it surgically removed in September and within weeks was back on the basketball court. Just two months after the surgery, he was named the MVP of the 2K Empire Classic.
"I think people really didn't understand what we went through last year,'' Frank said. "You don't just think about him playing basketball, you think about him living. You think about being able to survive without a spleen. So it's a miracle. It's a miracle being here.''
More of that toughness has been exposed this season.
In a tough early-season game against defending NCAA runner-up Texas Tech, Garza had his nose bloodied early in the game. Then, in the second half, he took an elbow to the face that split open his upper lip.
He went to the locker room and doctors put four stitches in the lip without any sort of pain medication.
"There was a lot of adrenaline but it was pretty painful,'' Garza said. "You could feel the needle going in and out, but I wasn't really worried about anything. I just screamed a couple of times and then got back in the game.''
He was out of the game for exactly 2 minutes and 8 seconds.
Two weeks later against Iowa State, Garza was hit in the mouth in the final minutes by his own teammate, Joe Wieskamp, and went down hard. One teammate claimed to have found a tooth on the court but Garza actually just had one of his teeth pushed back into his jaw.
"It was just loose but there was nothing broken so they just jammed it back in there,'' Garza said.
That time he was out of the game for only 1:21.
"You either have that in you or you don't,'' Fran McCaffery said. "With him, it's never a thought that he wouldn't come back in. Others are going to go out and stay out. To be truthful, in both cases, I don't know if anybody would have blamed Luka for not coming back.
"I don't know of many guys who get their lip stitched back together without any pain medication. That's a different kind of person right there.''
That toughness has permeated the entire team. Kriener said that when someone else gets hurt now, they feel an obligation to keep playing.
"I think we have to because if you don't you're probably going to catch some flak from him afterwards,'' Kriener said. "It's like, 'I almost lost a tooth against Iowa State and I was back out there in two minutes.' So I think it's going to raise everyone's toughness level.''
The future
Garza's ascendance from someone who averaged 13.1 points and 4.5 rebounds per game last season to one of the elite players in the country has raised questions about his future.
While three of his teammates, including Wieskamp, applied for early entry into the NBA draft the past few years, Garza has not.
Luka deflects questions about whether that might happen with him in the coming months.
"I haven't thought about that at all,'' he said. "I love it here, I love college basketball … I just have blinders on to most of that stuff. I'm just focused on our team's success and winning the Big Ten and making the NCAA tournament.''
Frank Garza has doubts about whether his son will even go through the NBA draft evaluation process following this monstrous junior season.
"I kind of like what Frank (Kaminsky) did at Wisconsin,'' Frank said. "He said, 'We don't need to go measure how slow we are. We already know we're slow and can't jump. I don't need to go to a camp and prove it.'
"What we're going to prove is that we're basketball players with basketball IQs. We don't need to go to something to show what we already know … The reason we didn't go to the (NBA) combine last year is probably the same reason we won't do it this year. We don't need to confirm what we already know.''
He stops short of guaranteeing that Luka will return to Iowa for his senior season.
"But we're old school and we believe in going four years,'' Frank said. "That's just how it works. He's 21 years old. He'll make his own mind up based on his team of advisors, but we're into it for four years. We want to win a national championship. That's why we came here. That's important to us.''
Luka said he thinks he has plenty of things to work on before he dives into the pro ranks.
"I think there's a lot of things I can still improve, especially handling double teams and passing it out, just different stuff like that,'' he said. "Continuing to score from different spots on the floor, stretching the defense. I think that's something I can always improve in every single way.''
Iowa Michigan Basketball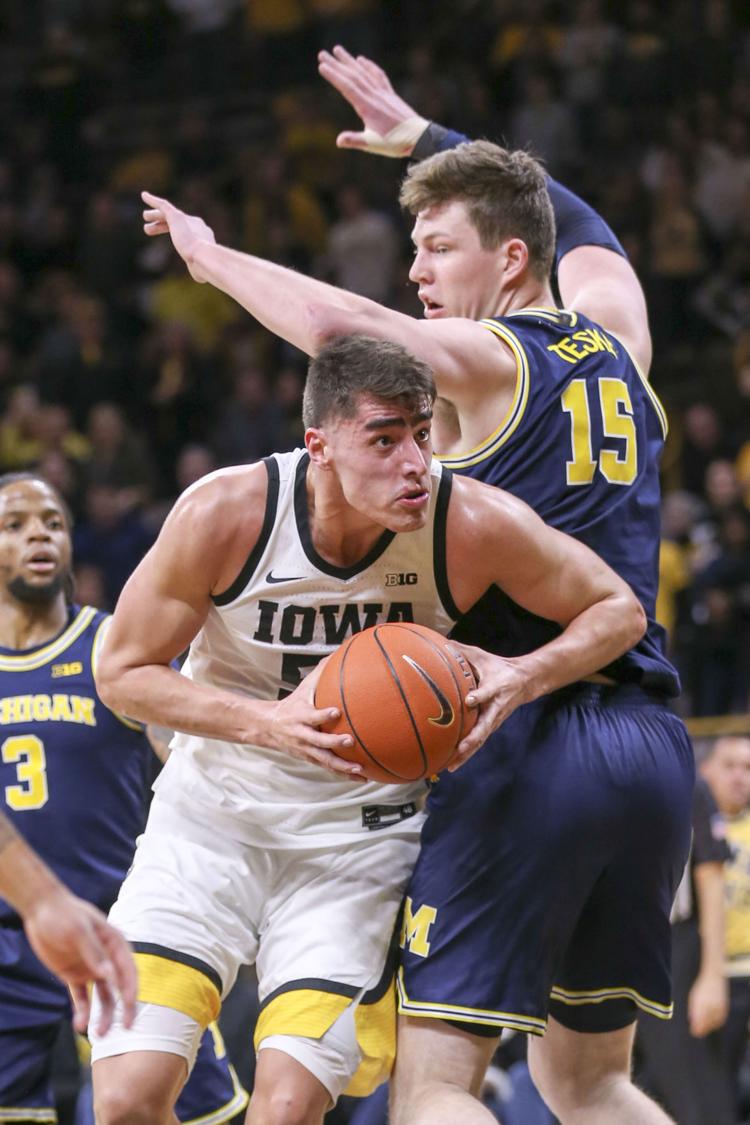 Iowa Michigan Basketball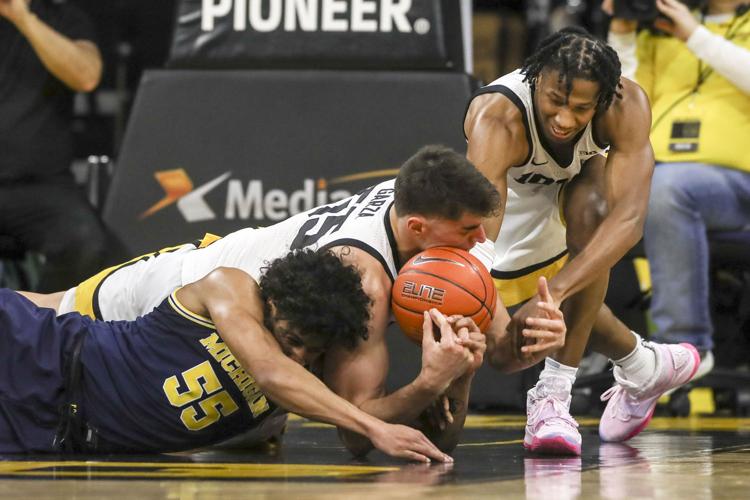 Iowa Michigan Basketball
Minnesota Iowa Basketball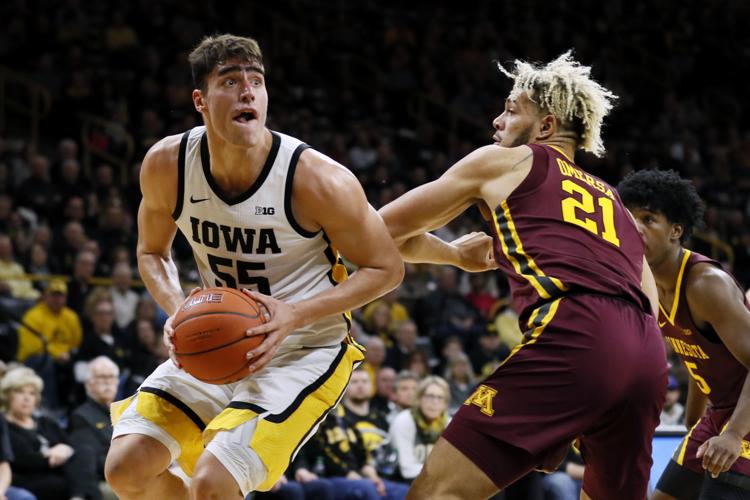 Iowa Northwestern Basketball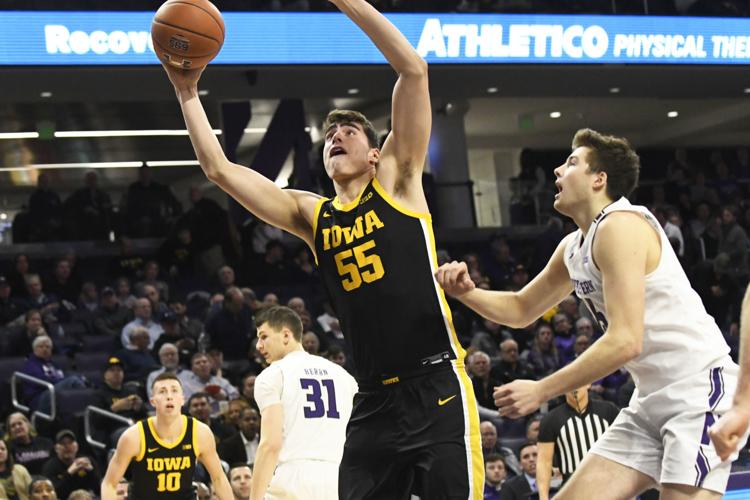 Iowa Northwestern Basketball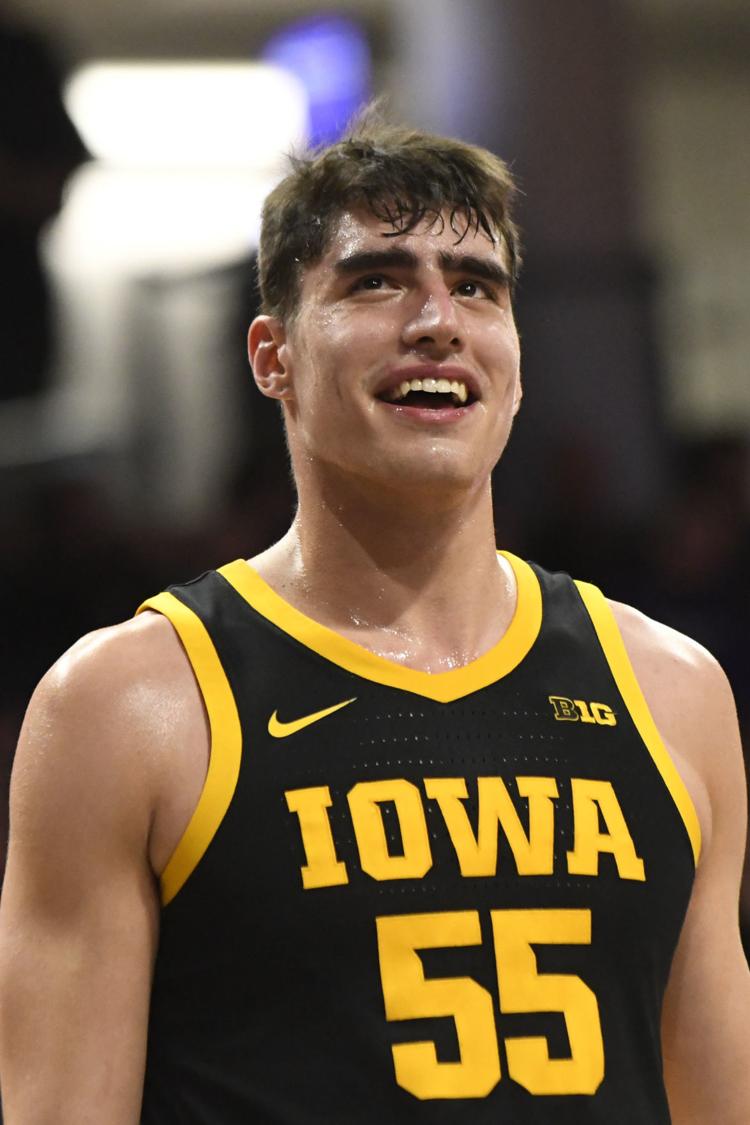 Iowa Michigan Basketball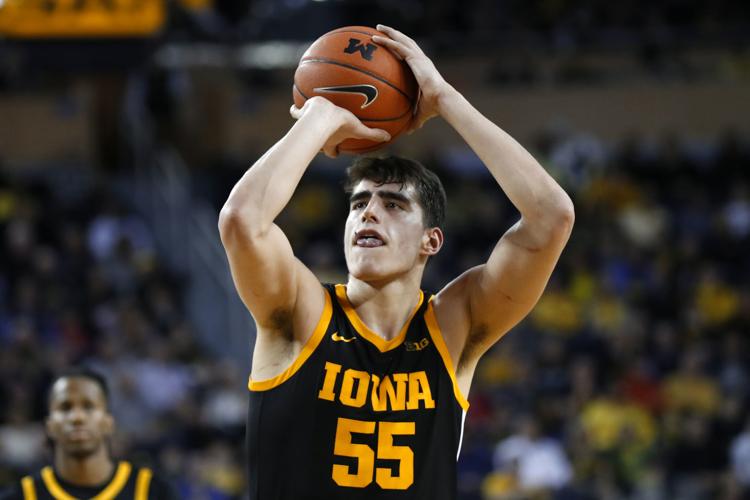 Iowa Iowa St Basketball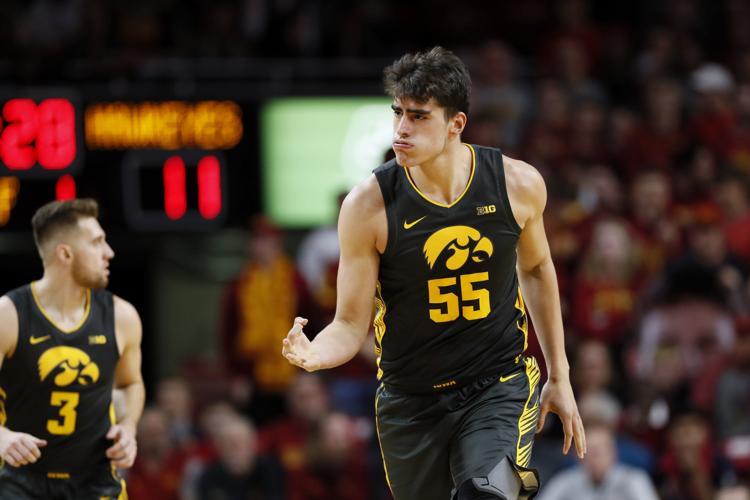 Maryland Iowa Basketball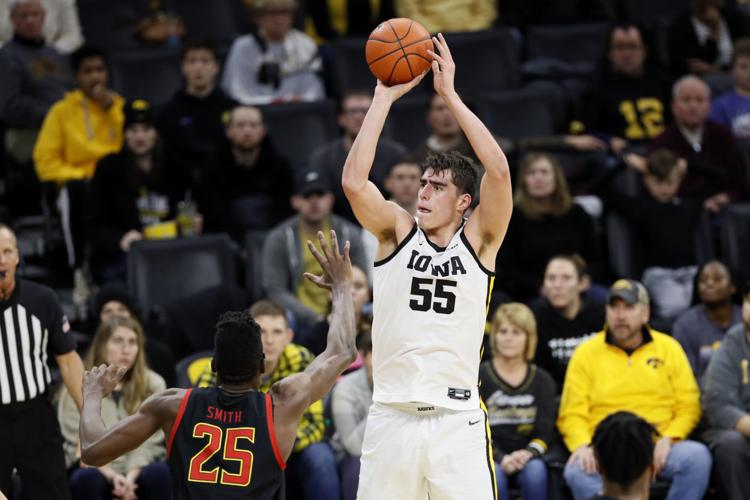 Iowa Northwestern Basketball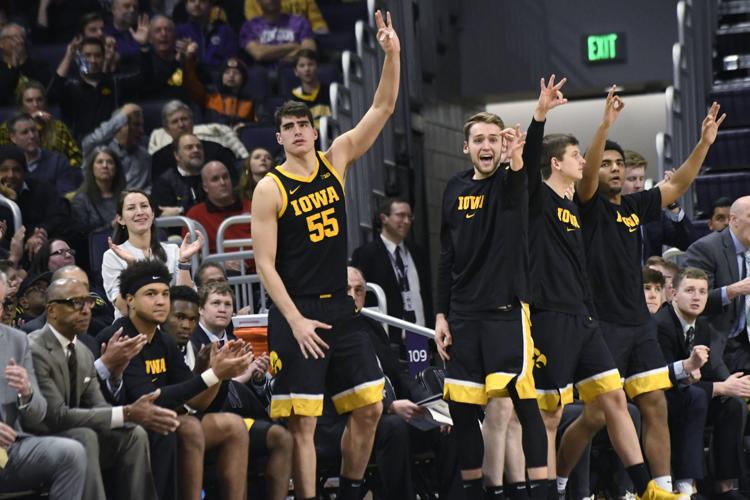 Iowa Northwestern Basketball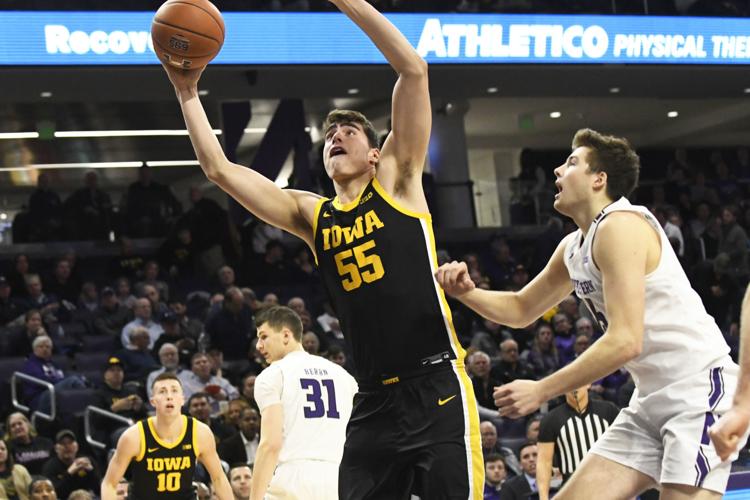 Iowa Penn State Basketball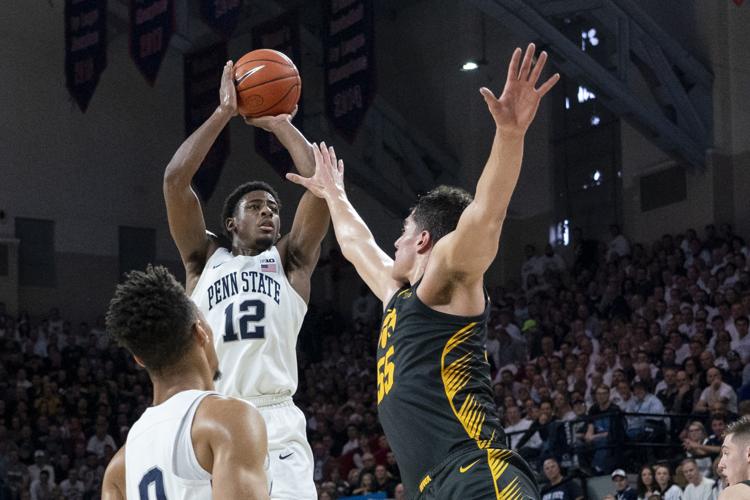 Kennesaw St Iowa Basketball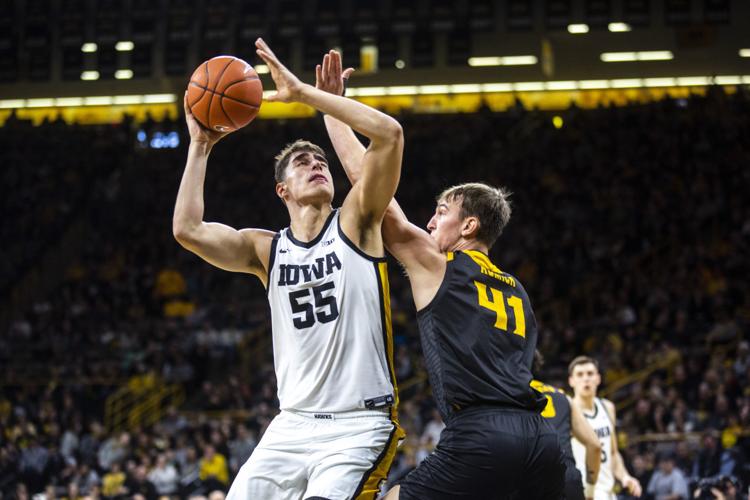 Cincinnati Iowa Basketball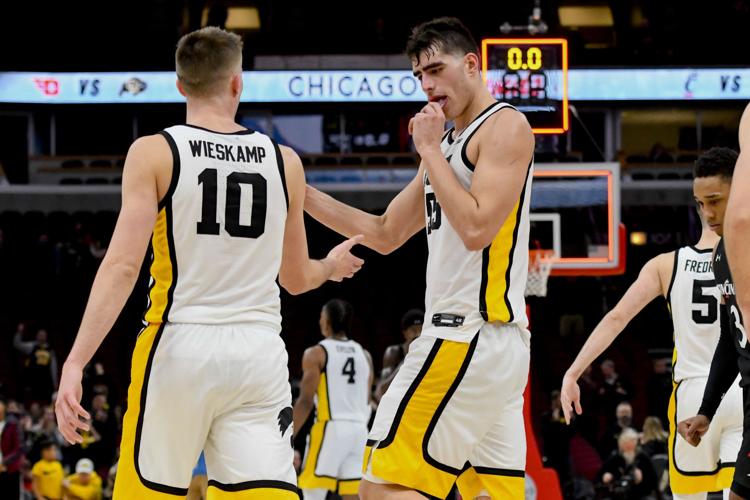 Cincinnati Iowa Basketball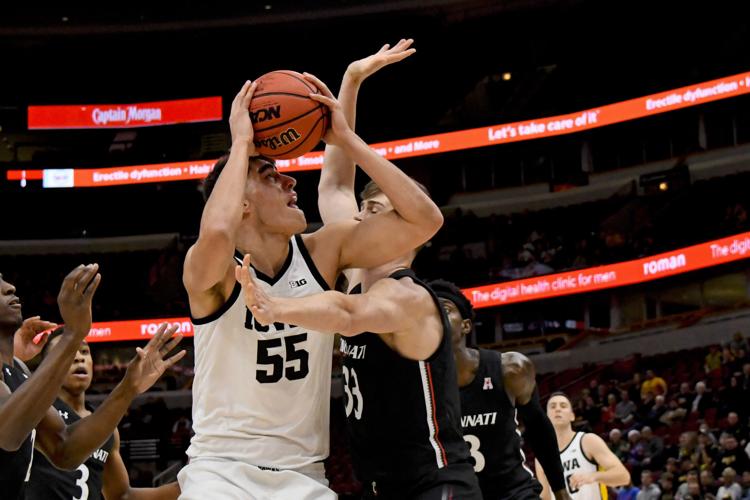 Iowa Iowa St Basketball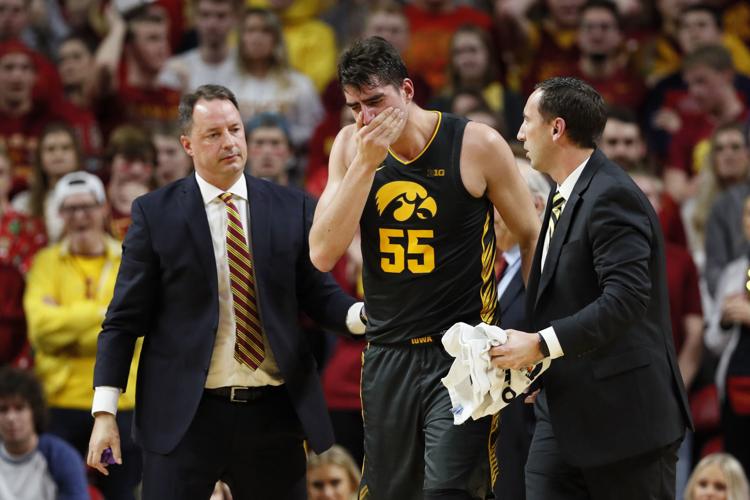 Iowa Iowa St Basketball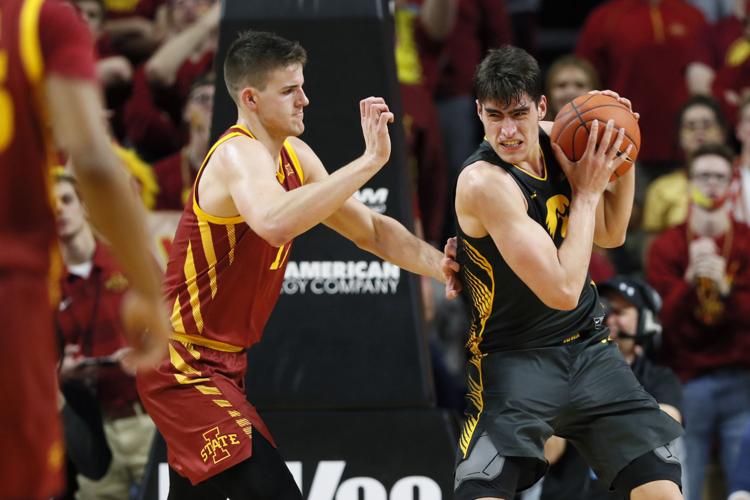 Minnesota Iowa Basketball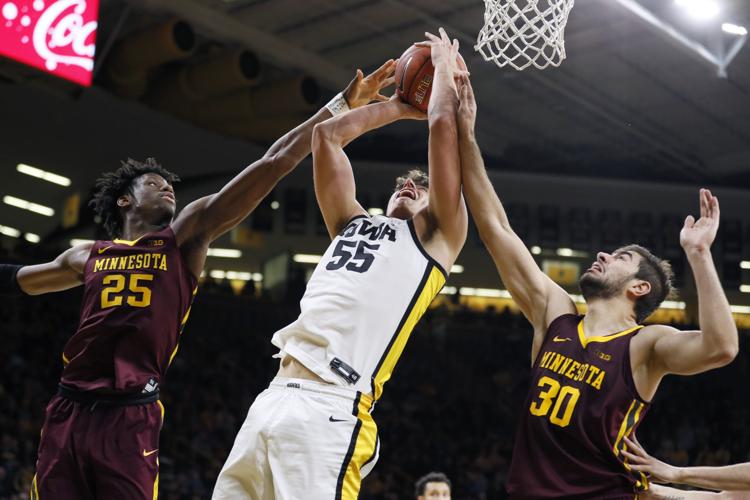 Minnesota Iowa Basketball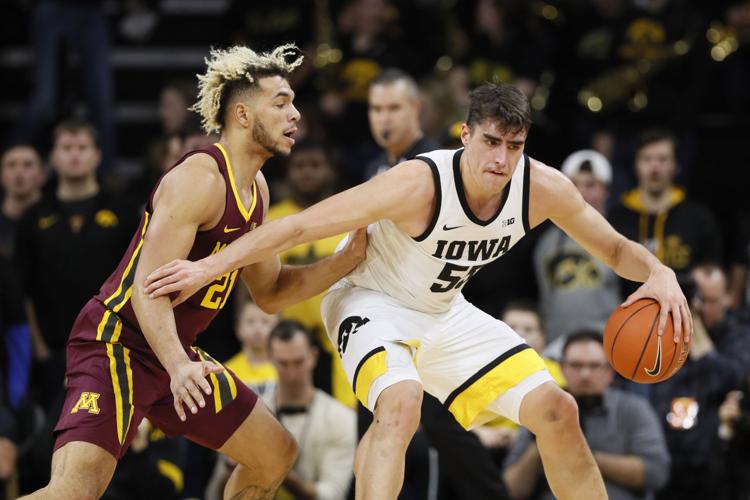 POIL_3092308730_iowa-hoops-media-023a.jpg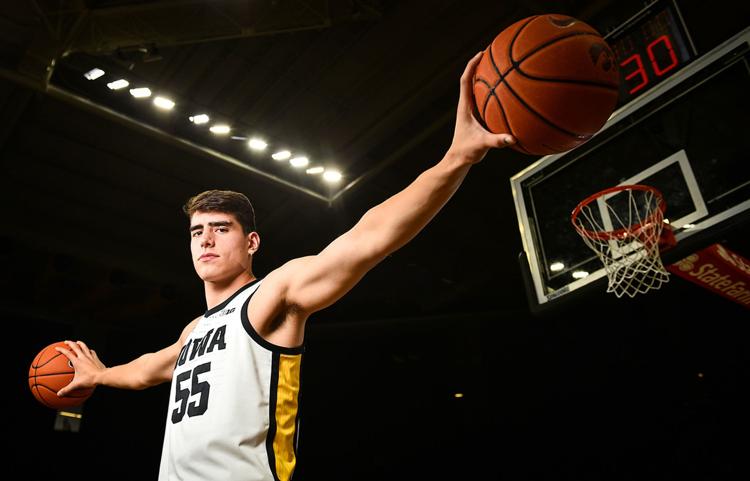 Iowa Michigan Basketball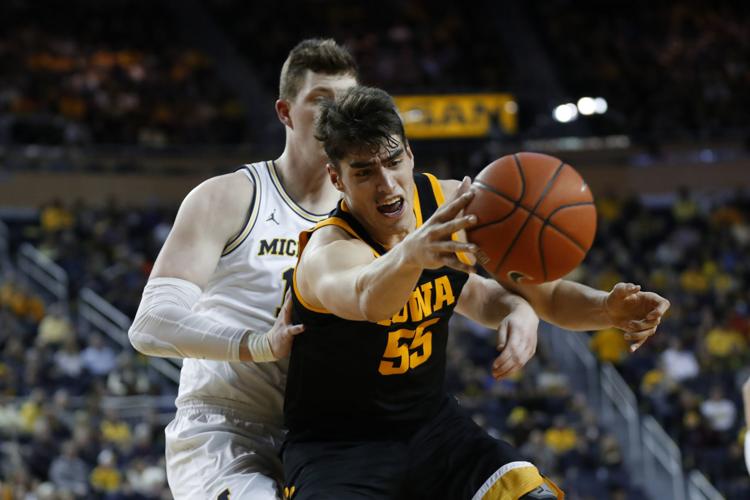 Iowa Michigan Basketball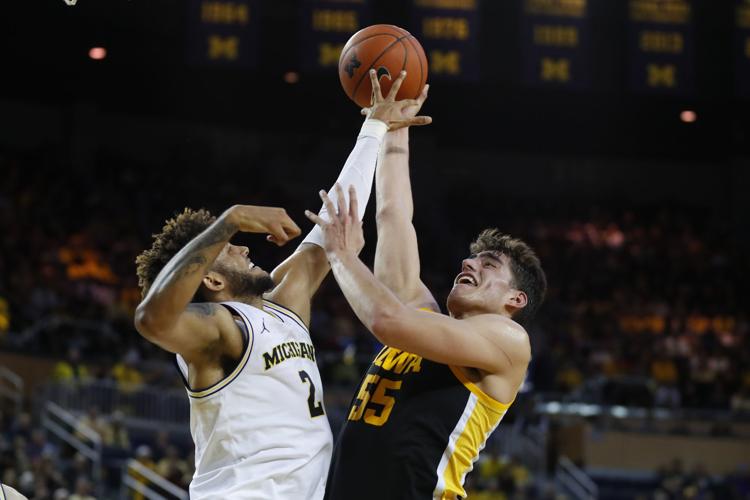 Iowa Michigan Basketball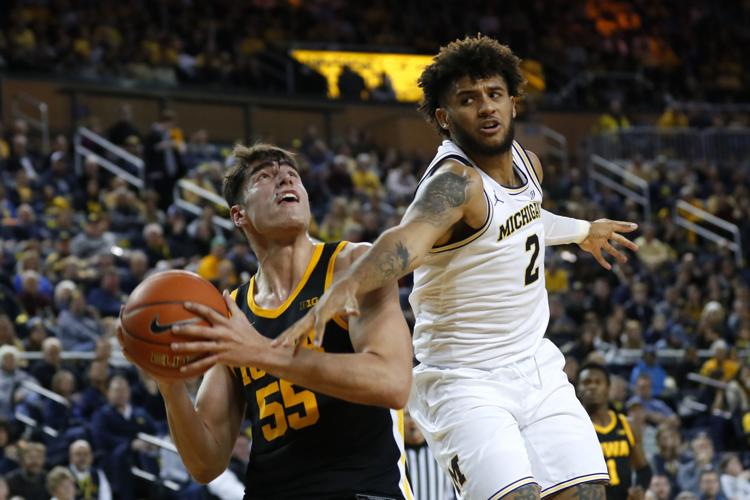 Iowa Syracuse Basketball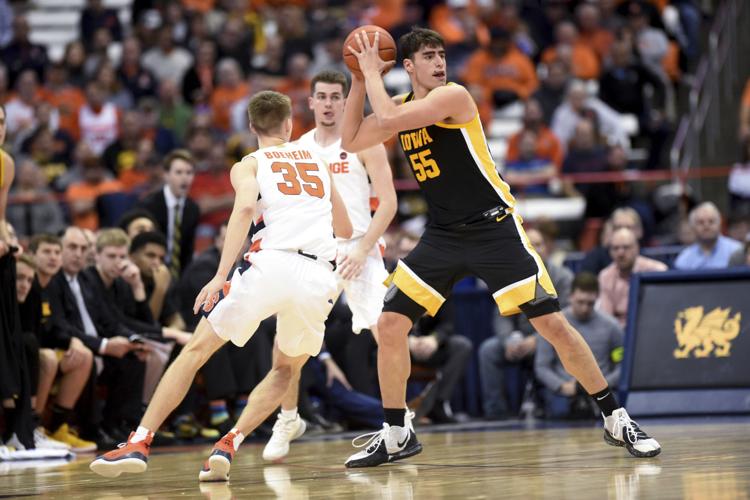 Luka Garza mug
Iowa Texas Tech Basketball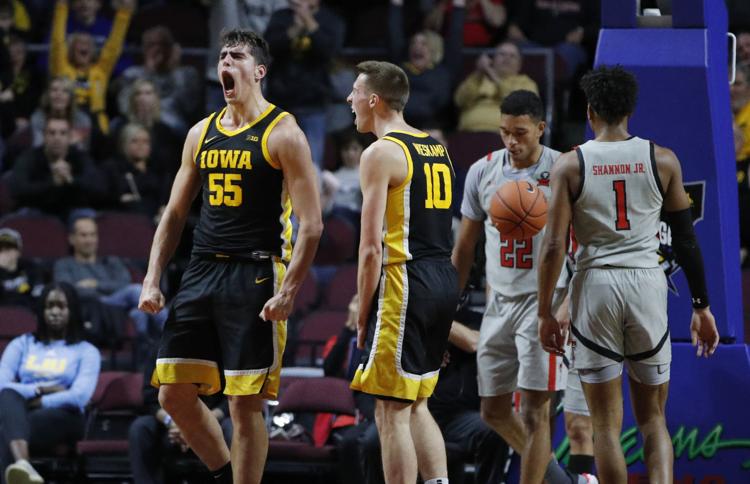 COLLEGE B ASKETBALL: NOV 24 Cal Poly at Iowa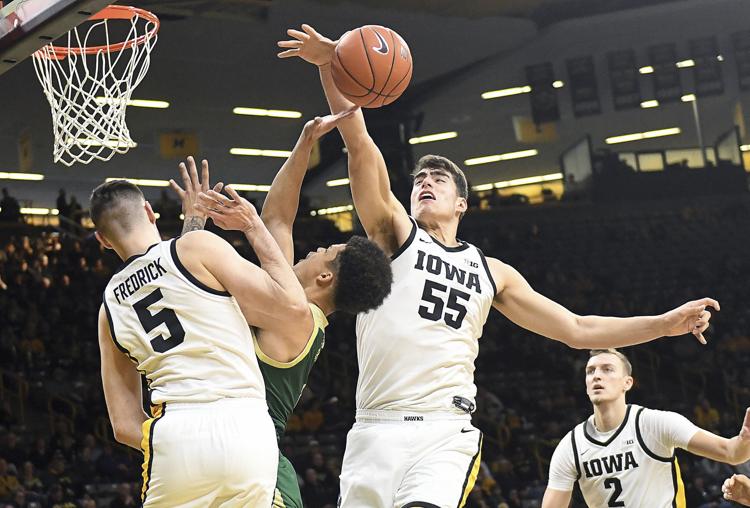 N Florida Iowa Basketball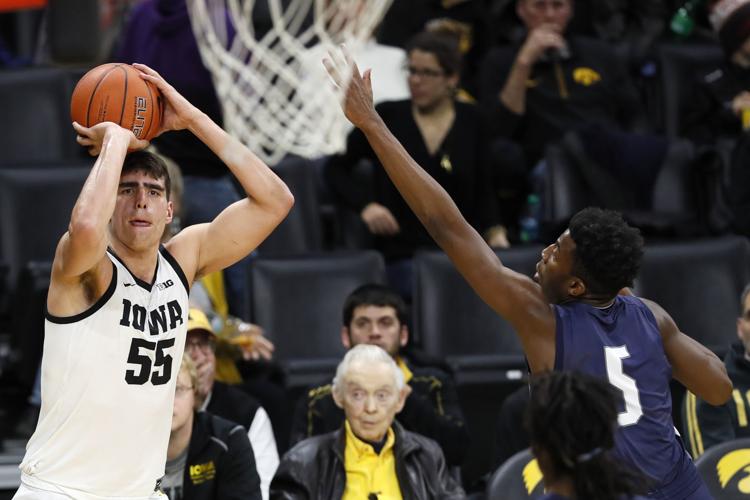 Luka Garza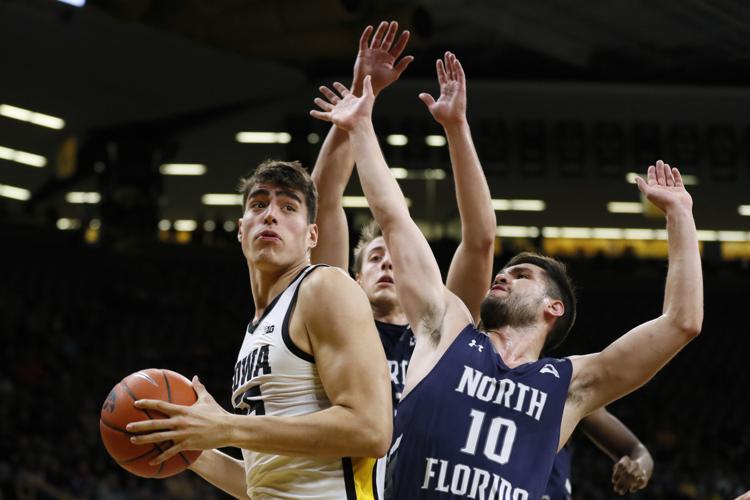 Oral Roberts Iowa Basketball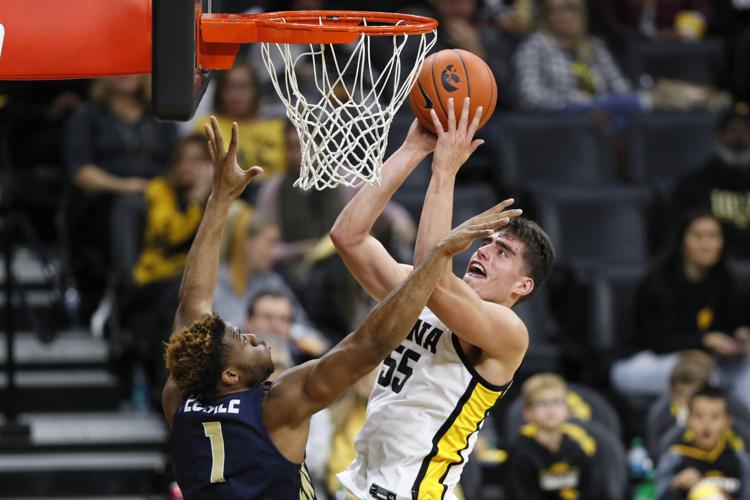 Oral Roberts Iowa Basketball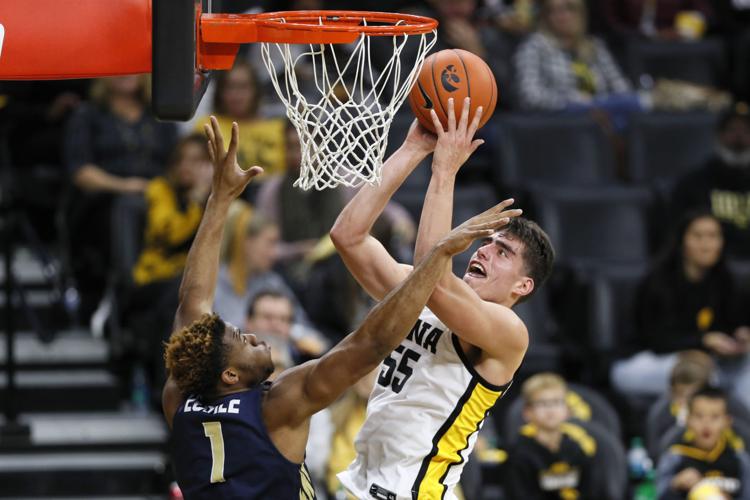 SIU-Edwardsville Iowa Basketball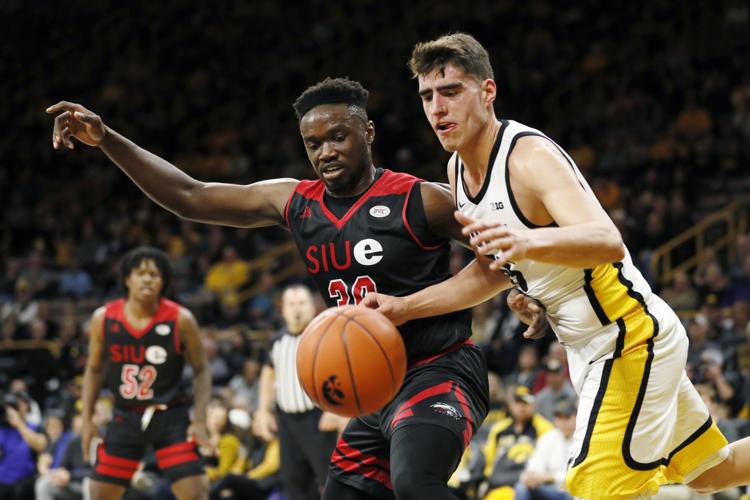 100919-qct-spt-iowa-hoops-media-023a.JPG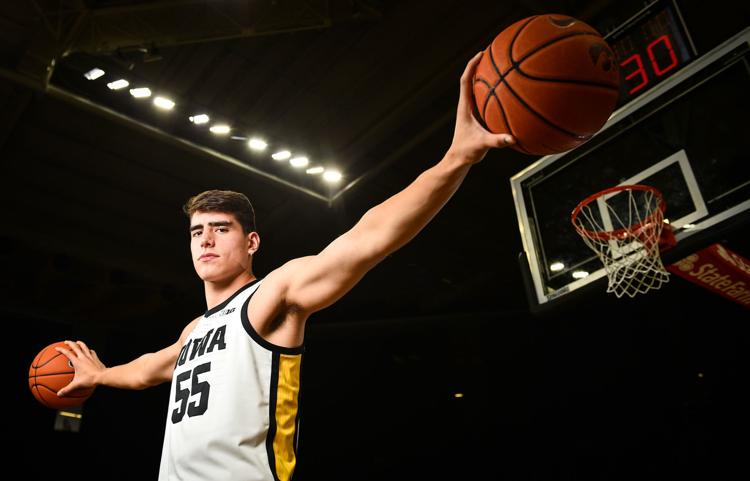 100919-qct-spt-iowa-hoops-media-041a.JPG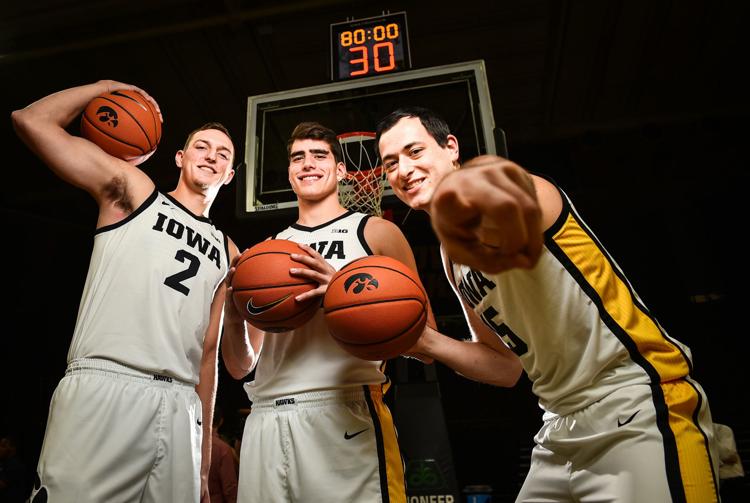 100919-qct-spt-iowa-hoops-media-024a.JPG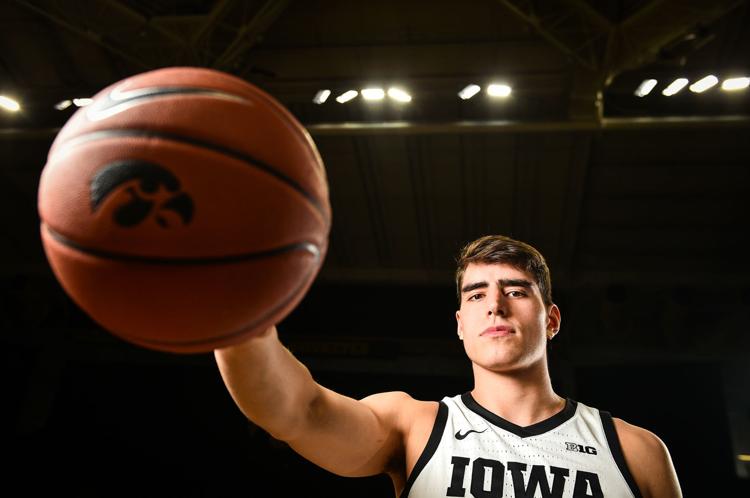 100919-qct-spt-iowa-hoops-media-006a.JPG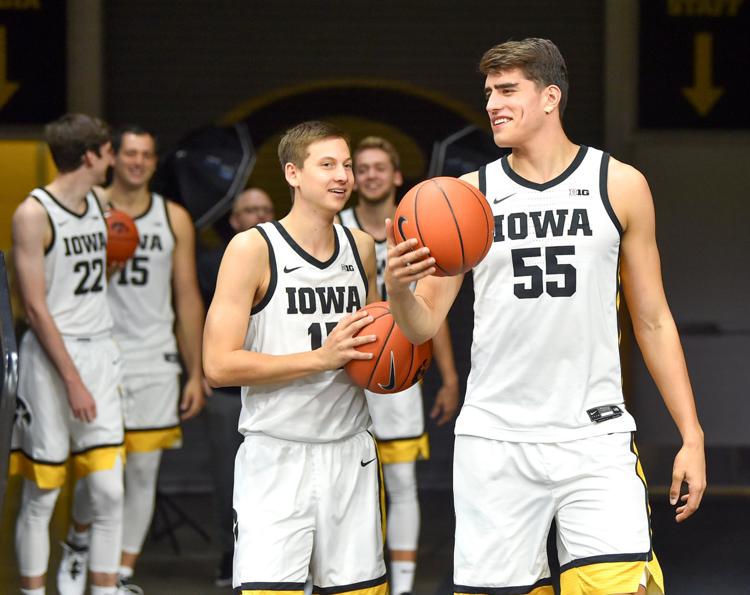 100919-qct-spt-iowa-hoops-media-021a.JPG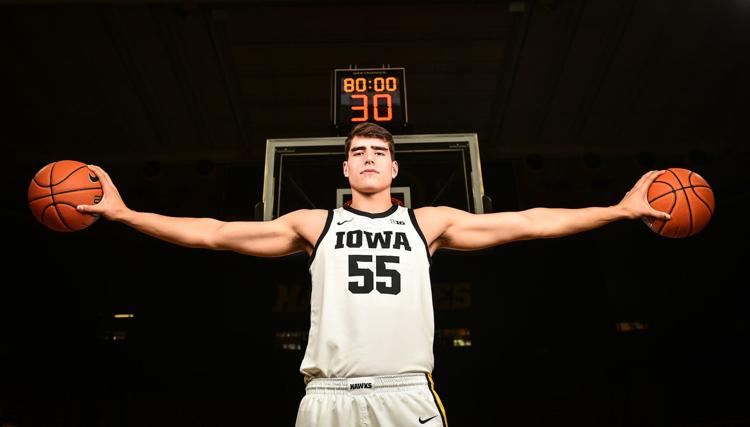 100919-qct-spt-iowa-hoops-media-022a.JPG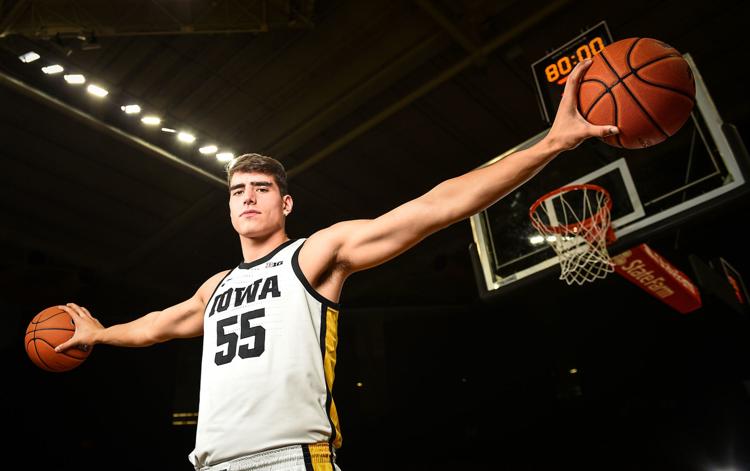 100919-qct-spt-iowa-hoops-media-013a.JPG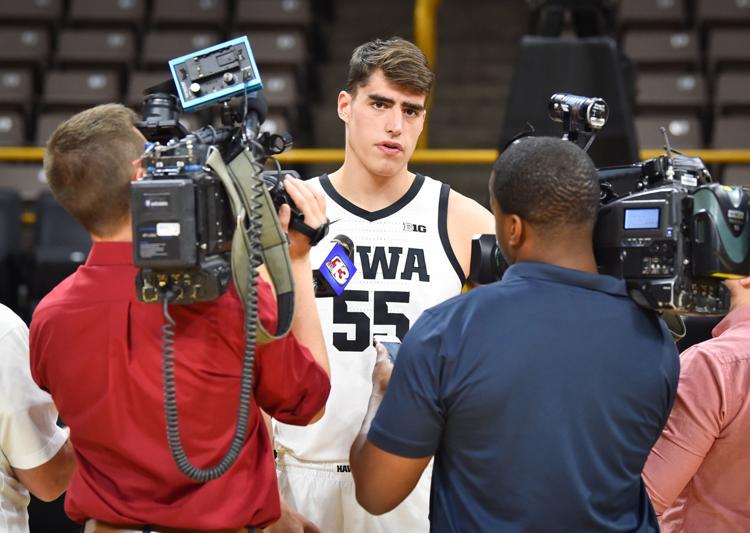 100919-qct-spt-iowa-hoops-media-040a.JPG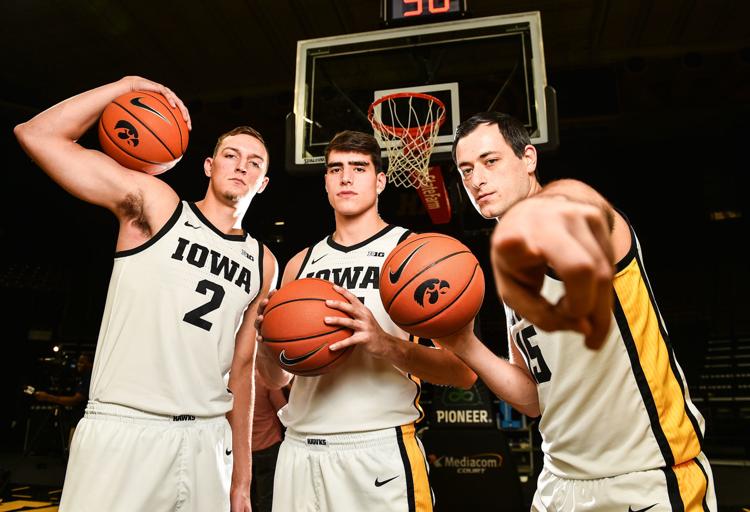 NCAA Iowa Cincinnati Basketball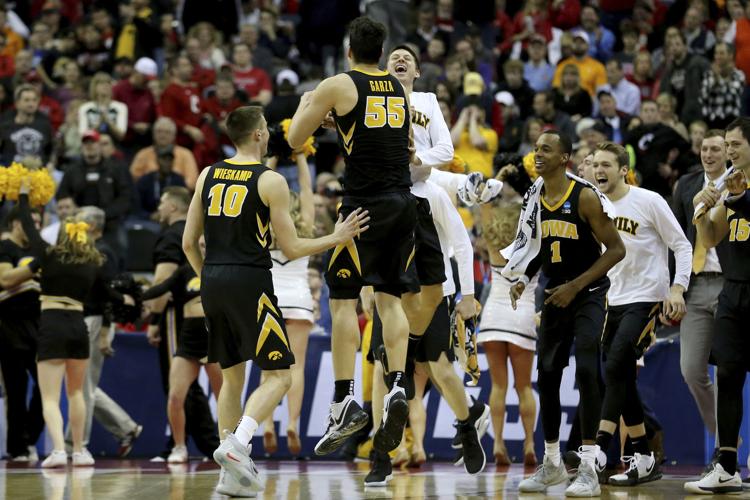 NCAA Cincinnati Iowa Basketball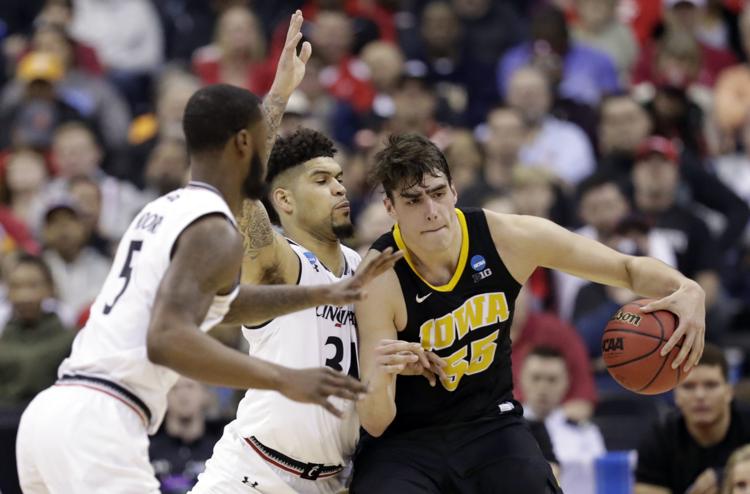 APTOPIX NCAA Cincinnati Iowa Basketball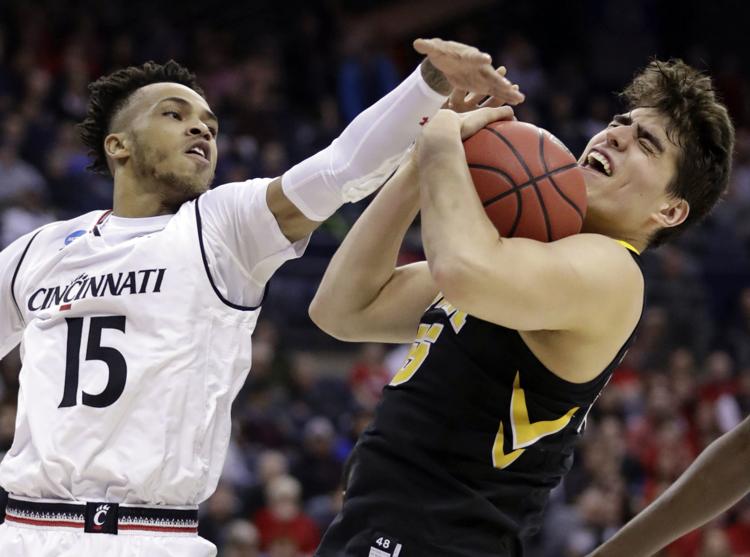 NCAA Cincinnati Iowa Basketball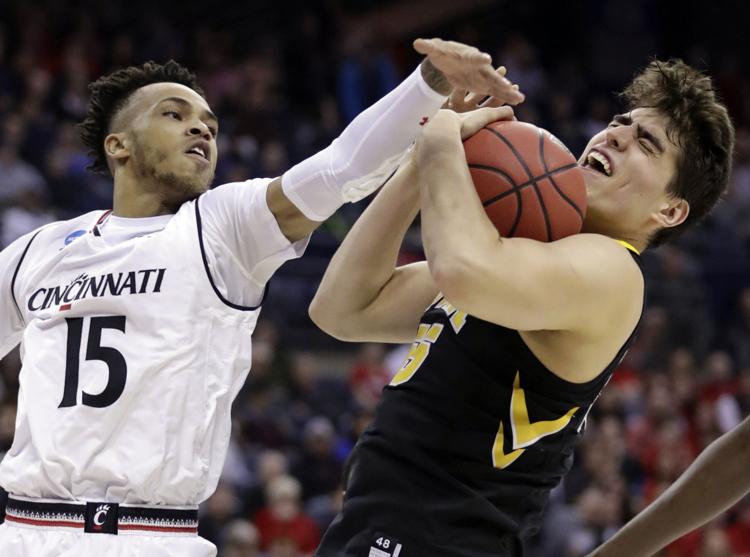 NCAA Cincinnati Iowa Basketball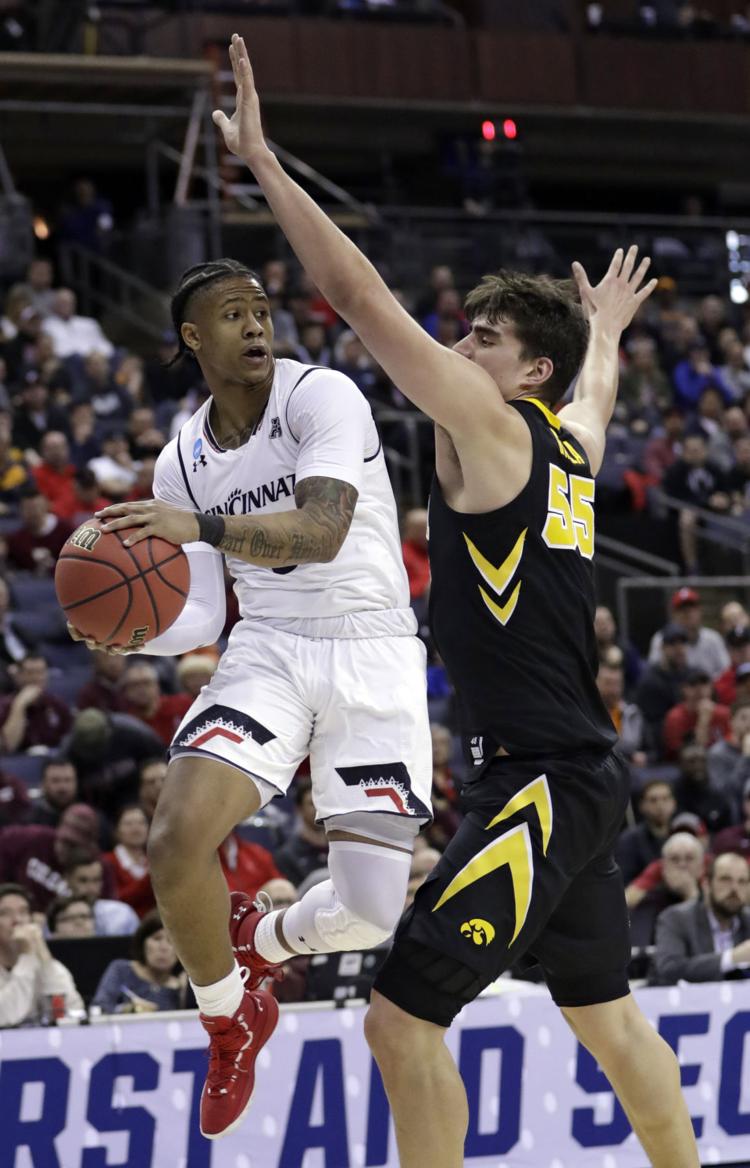 NCAA Cincinnati Iowa Basketball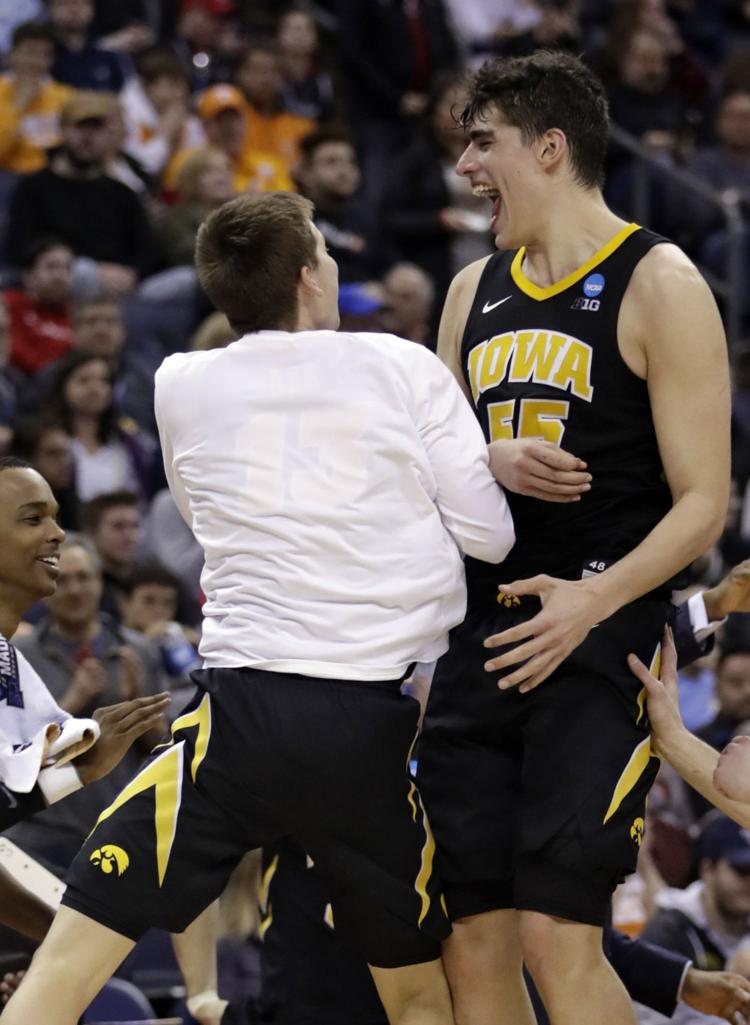 NCAA Cincinnati Iowa Basketball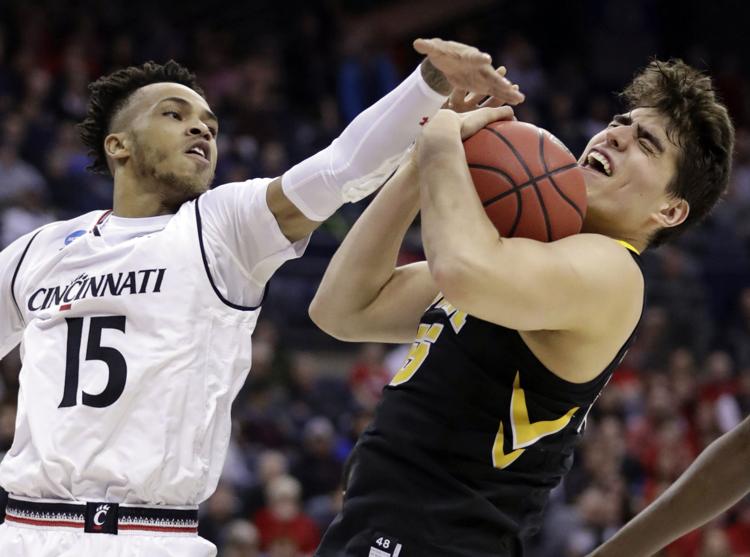 NCAA Cincinnati Iowa Basketball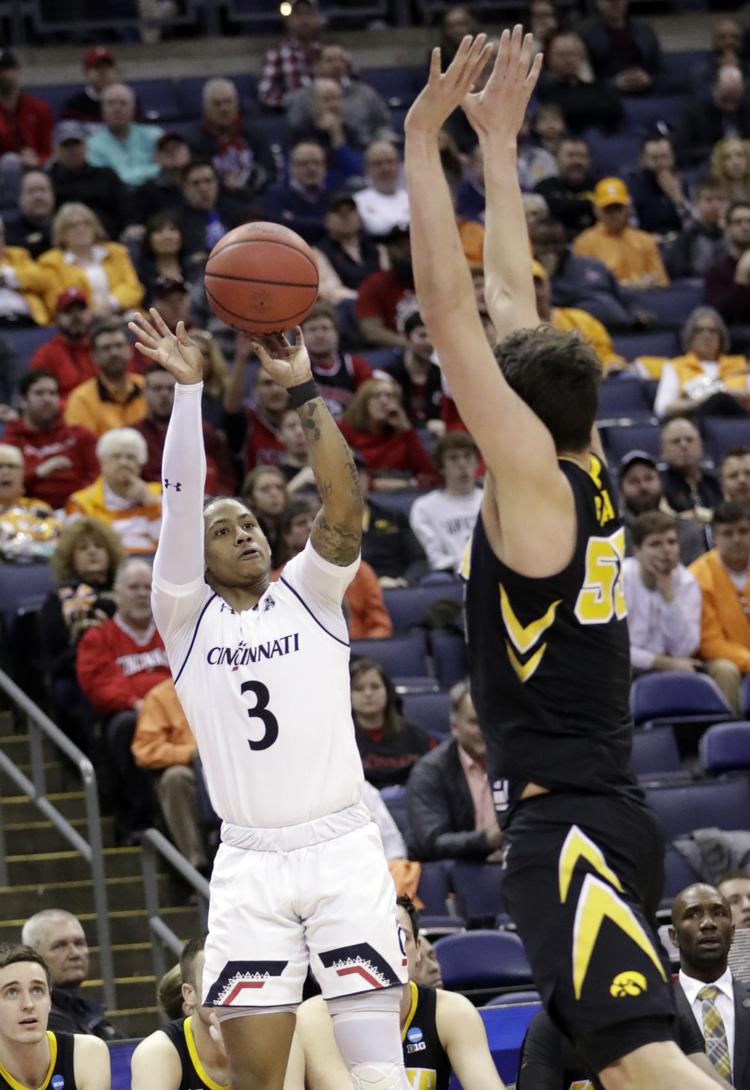 NCAA Cincinnati Iowa Basketball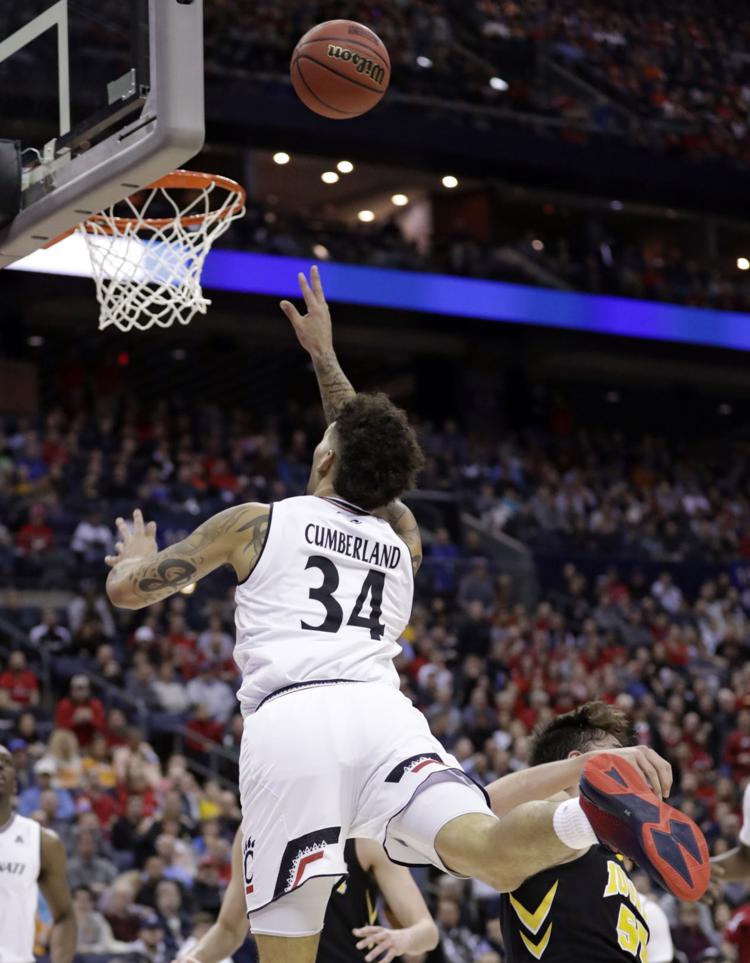 NCAA Cincinnati Iowa Basketball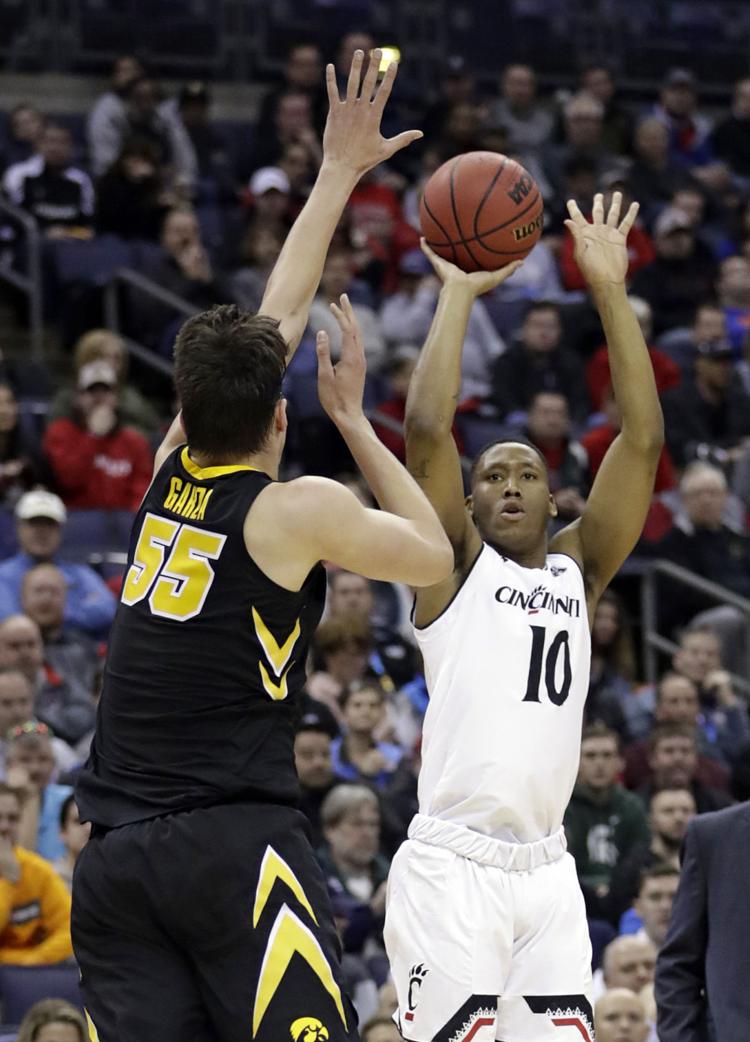 B10 Iowa Michigan Basketball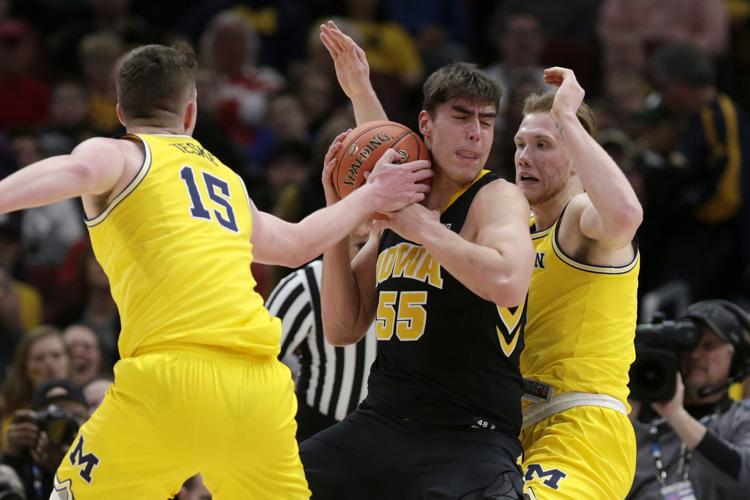 Iowa Nebraska Basketball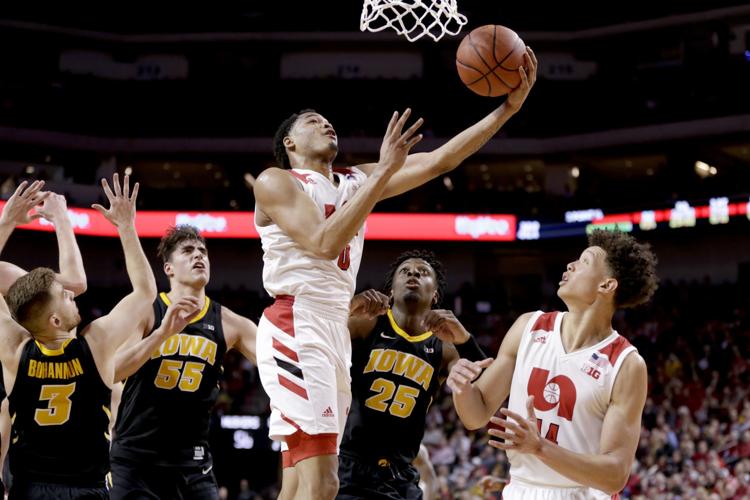 Iowa Wisconsin Basketball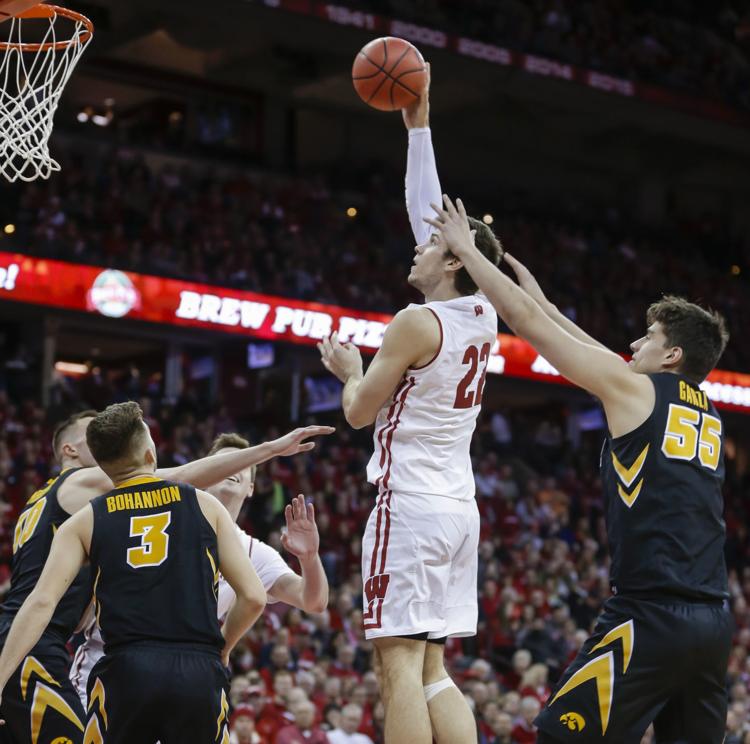 Rutgers Iowa Basketball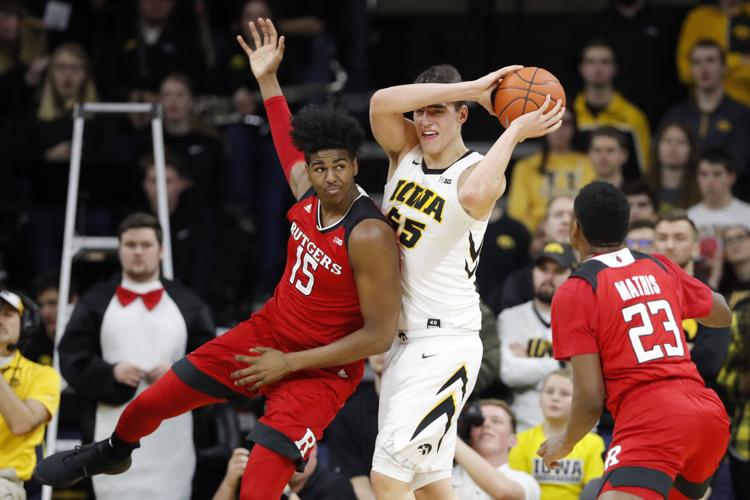 Indiana Iowa Basketball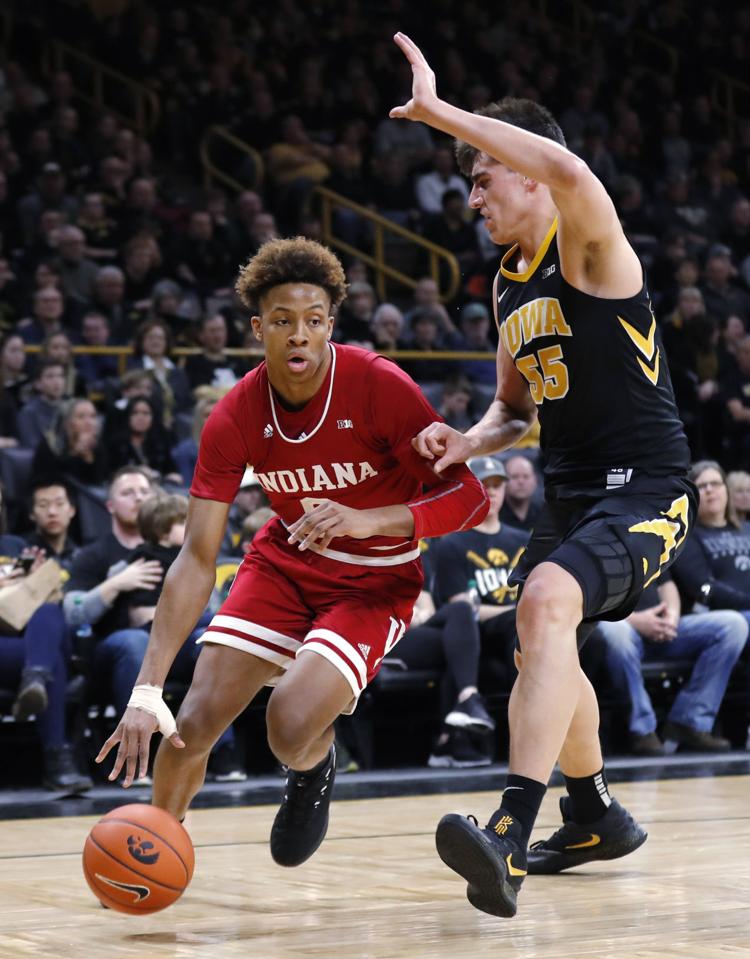 Indiana Iowa Basketball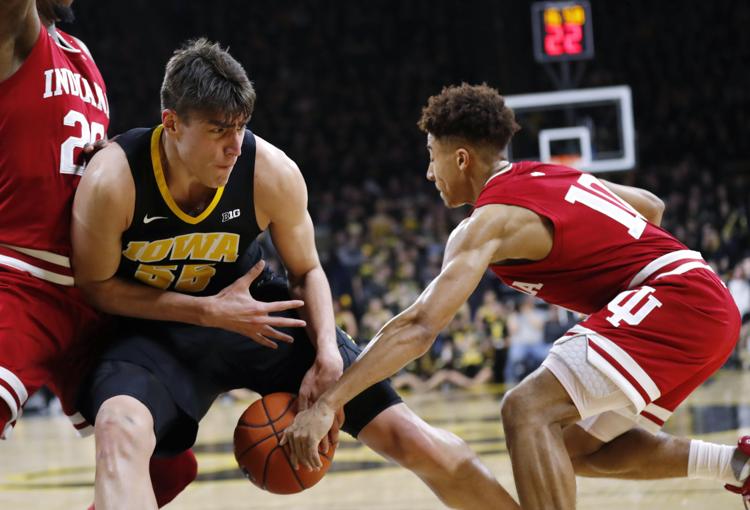 Indiana Iowa Basketball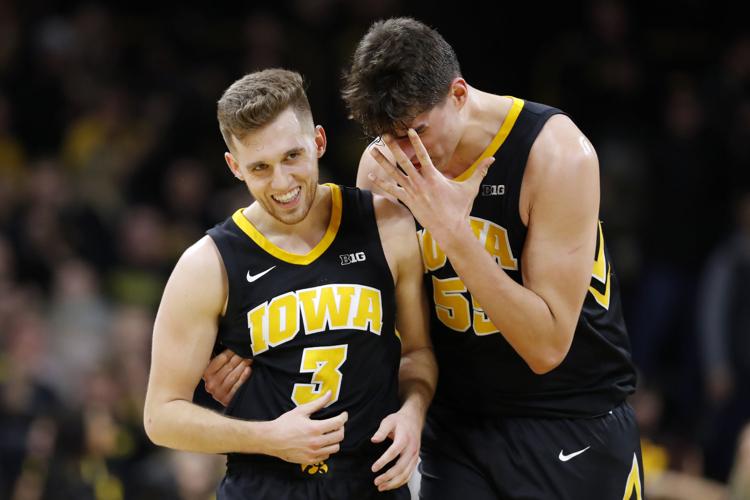 Maryland Iowa Basketball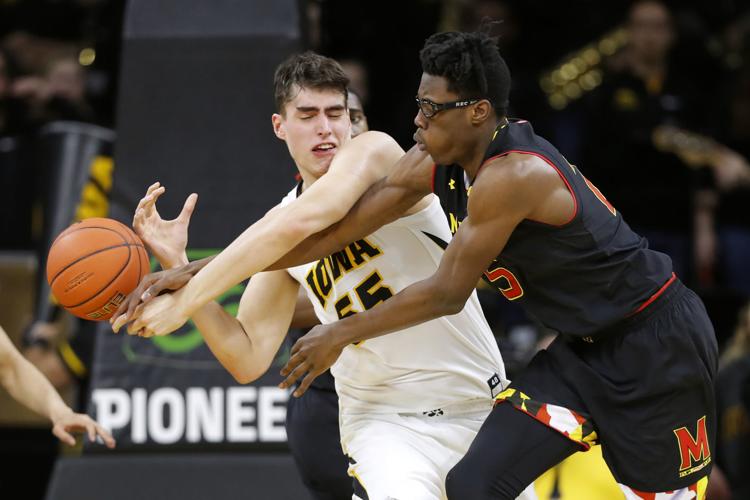 Northwestern Iowa Basketball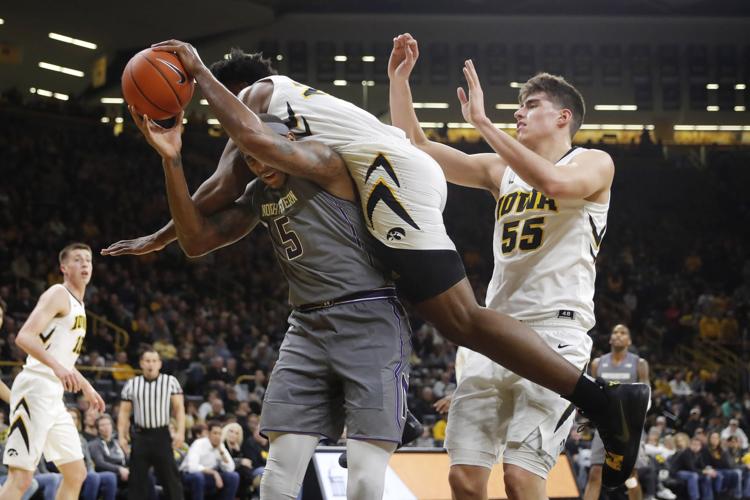 Iowa Indiana Basketball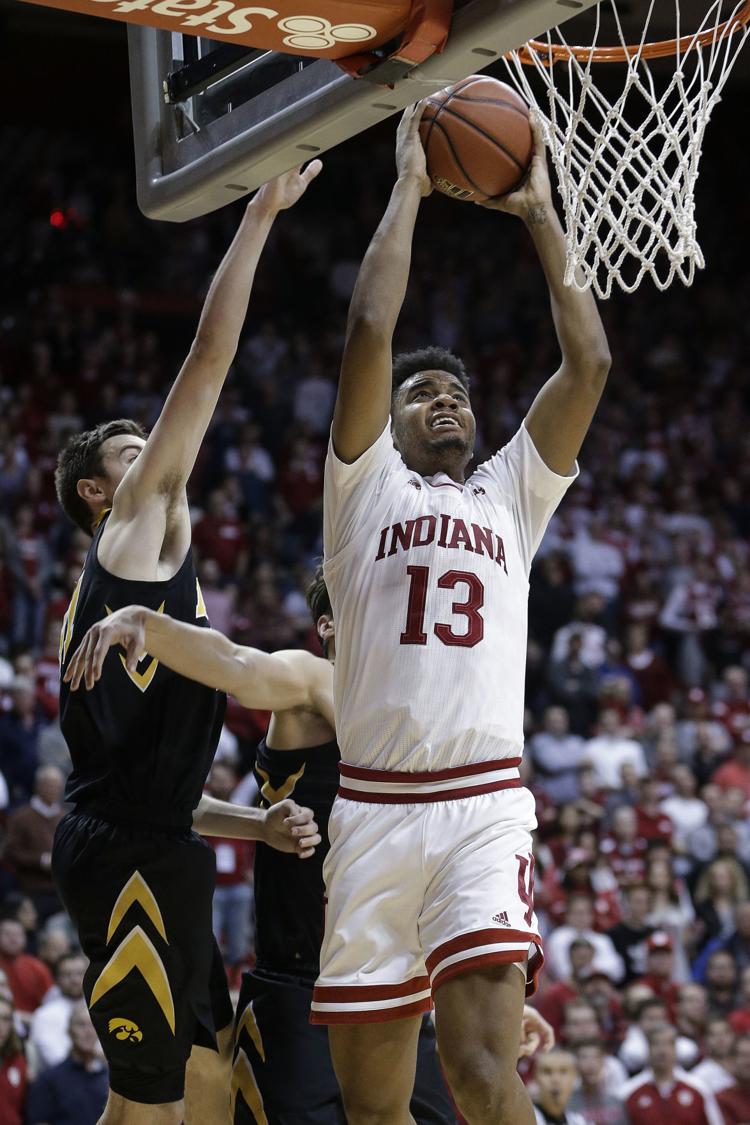 Iowa Indiana Basketball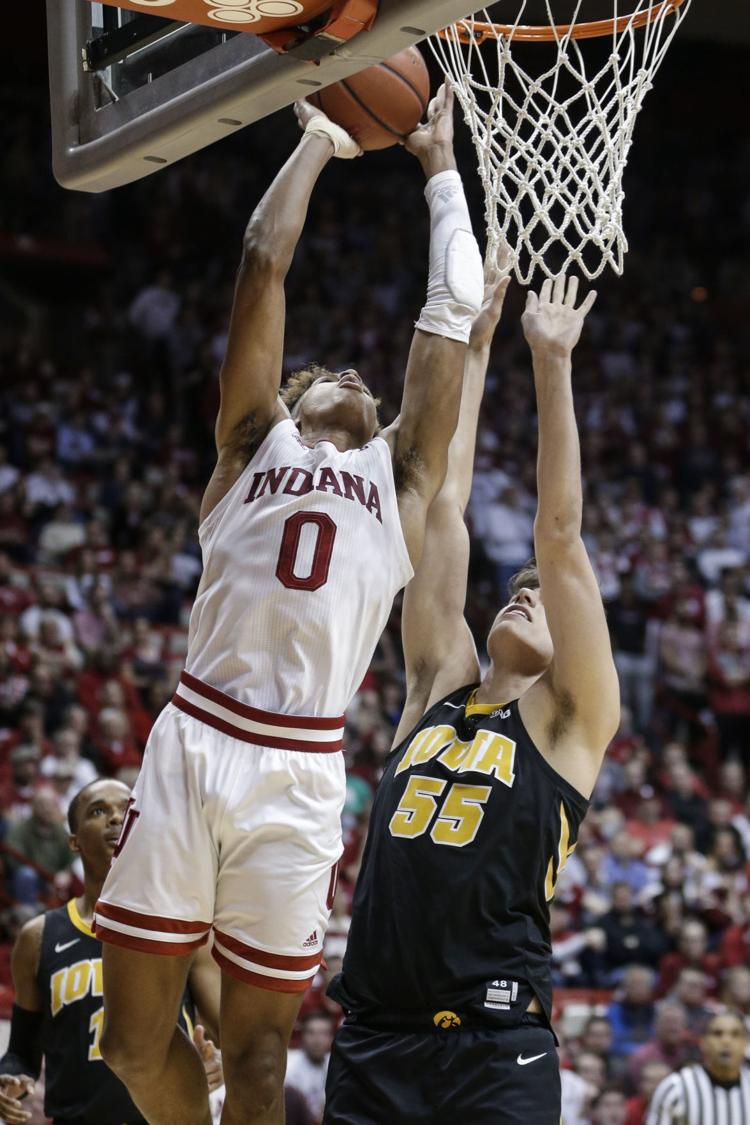 Iowa Indiana Basketball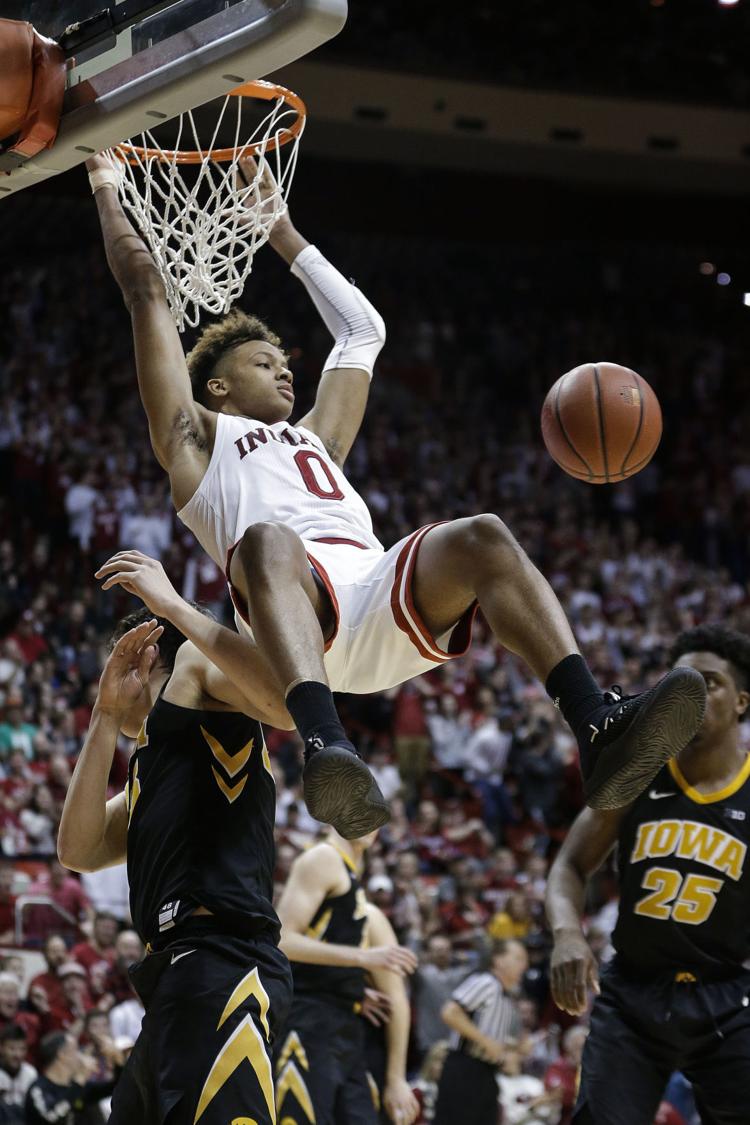 Iowa Indiana Basketball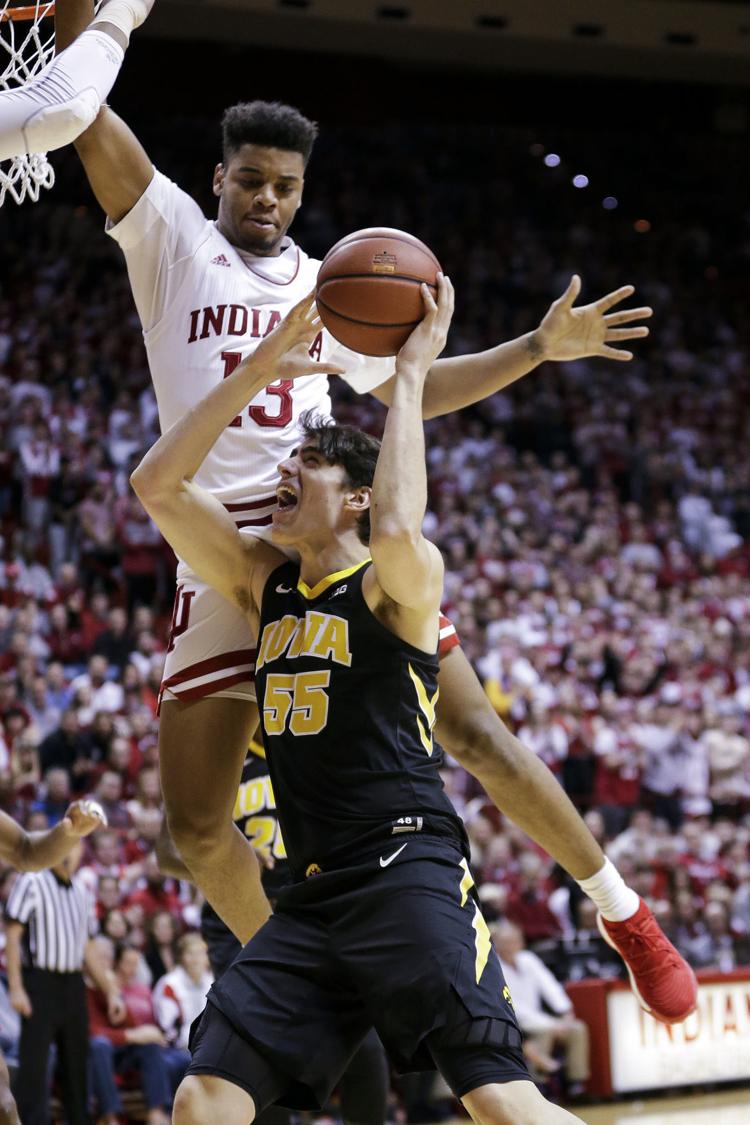 Iowa Indiana Basketball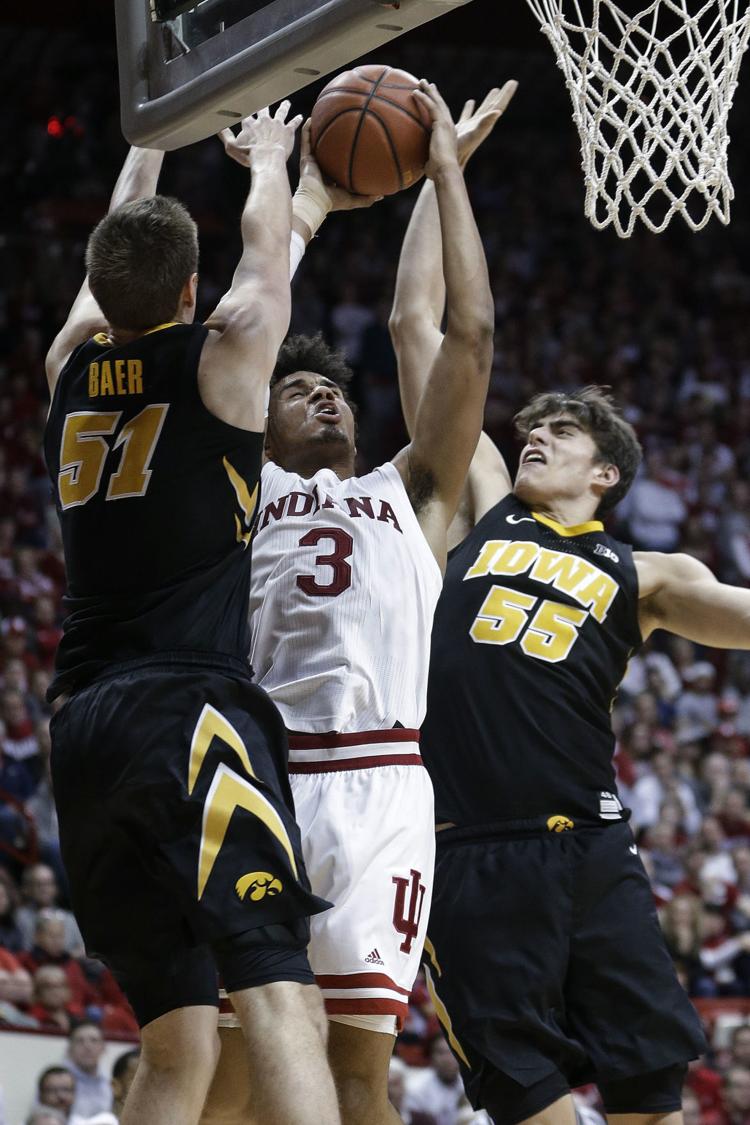 Michigan Iowa Basketball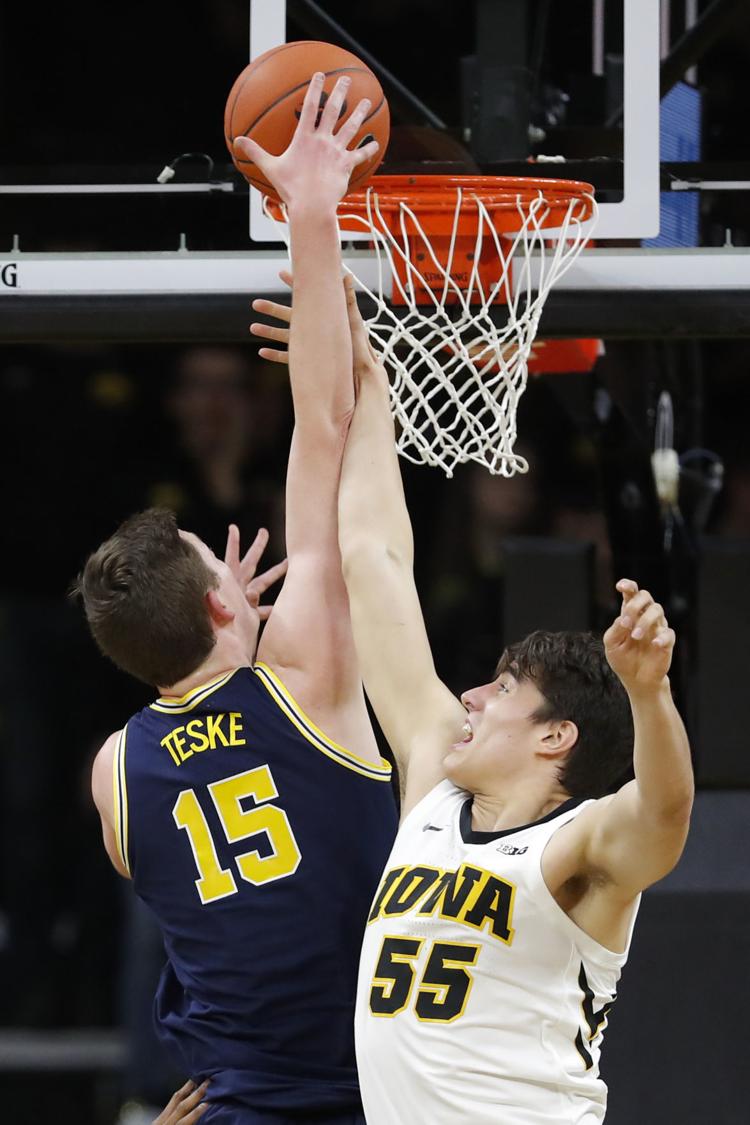 Michigan Iowa Basketball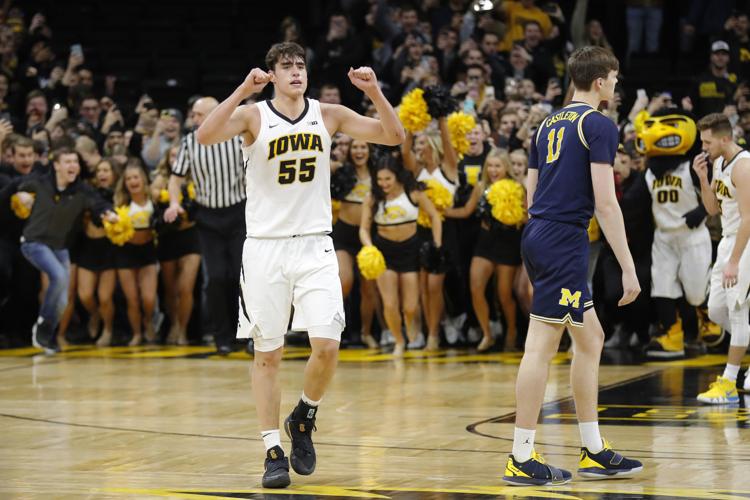 Michigan Iowa Basketball
Michigan Iowa Basketball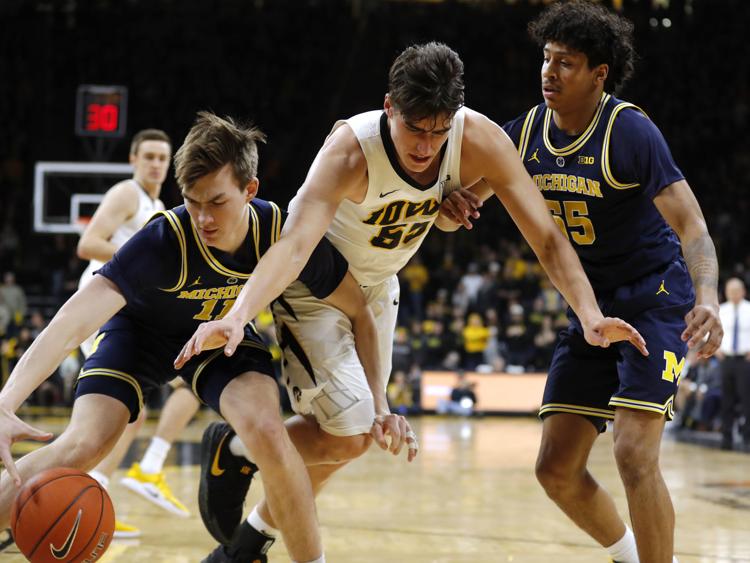 APTOPIX Michigan Iowa Basketball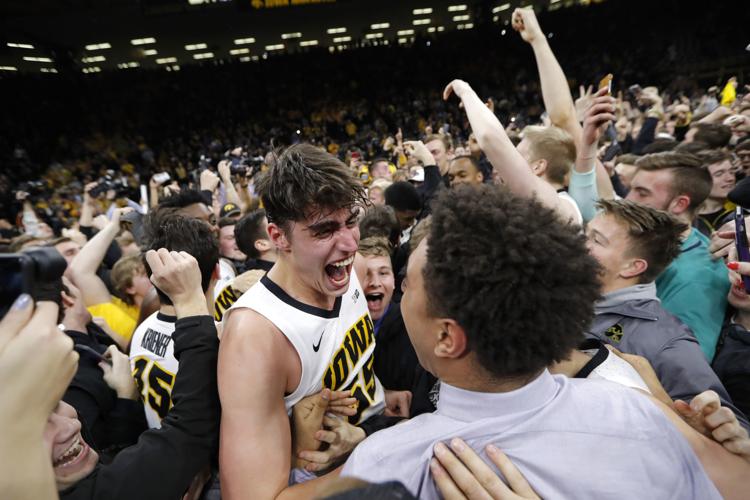 Michigan Iowa Basketball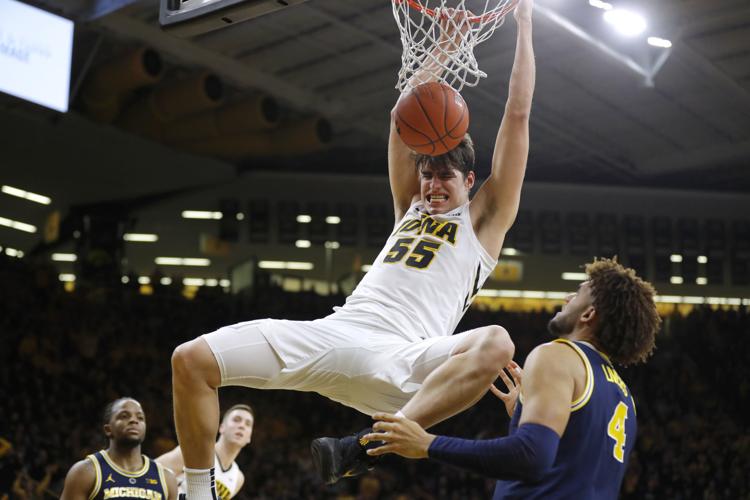 APTOPIX Michigan Iowa Basketball
Iowa Minnesota Basketball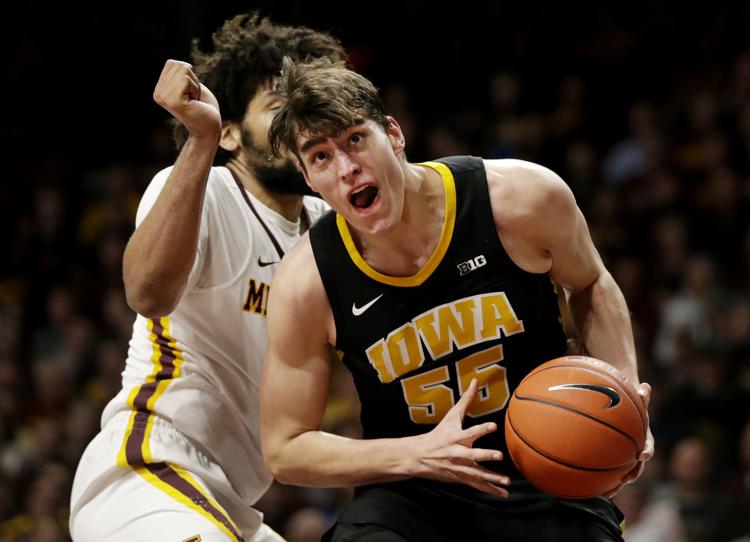 Iowa Minnesota Basketball
Michigan St Iowa Basketball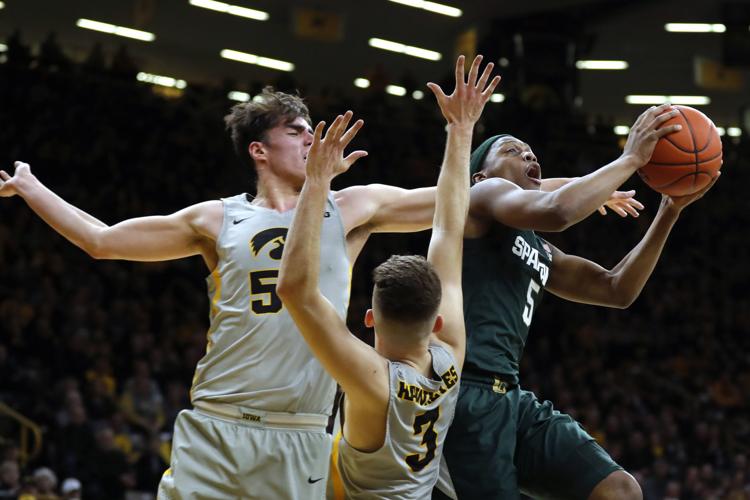 Michigan St Iowa Basketball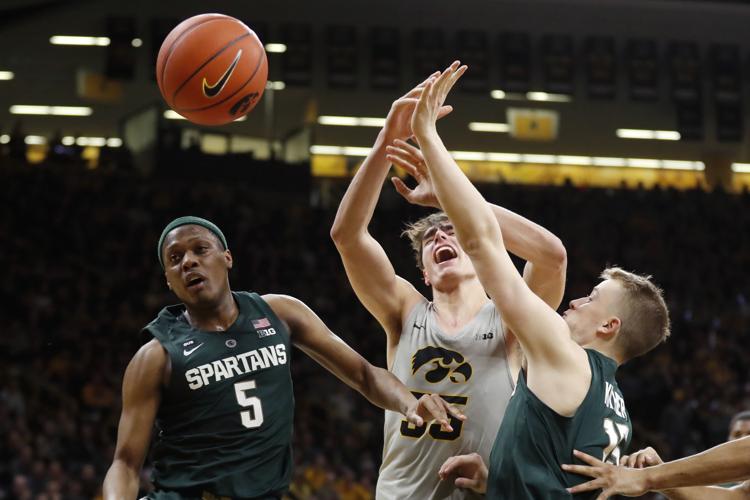 Michigan St Iowa Basketball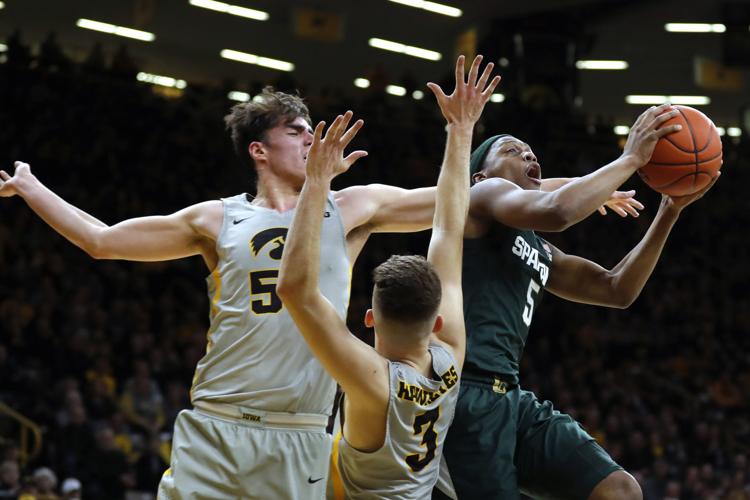 012019-qct-spt-iowa-bkb-024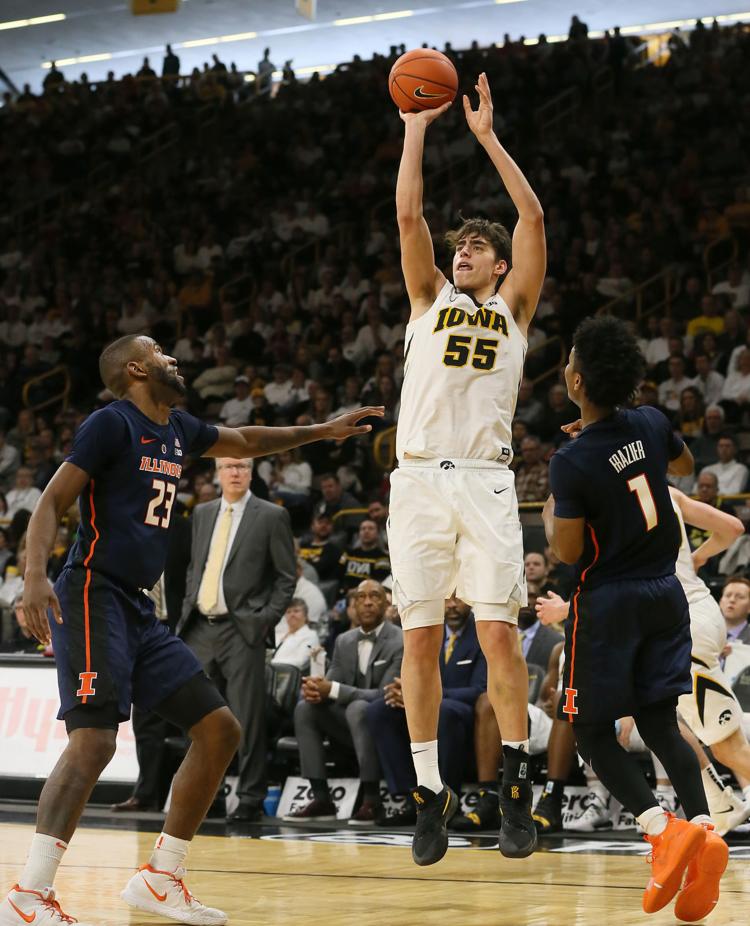 012019-qct-spt-iowa-bkb-025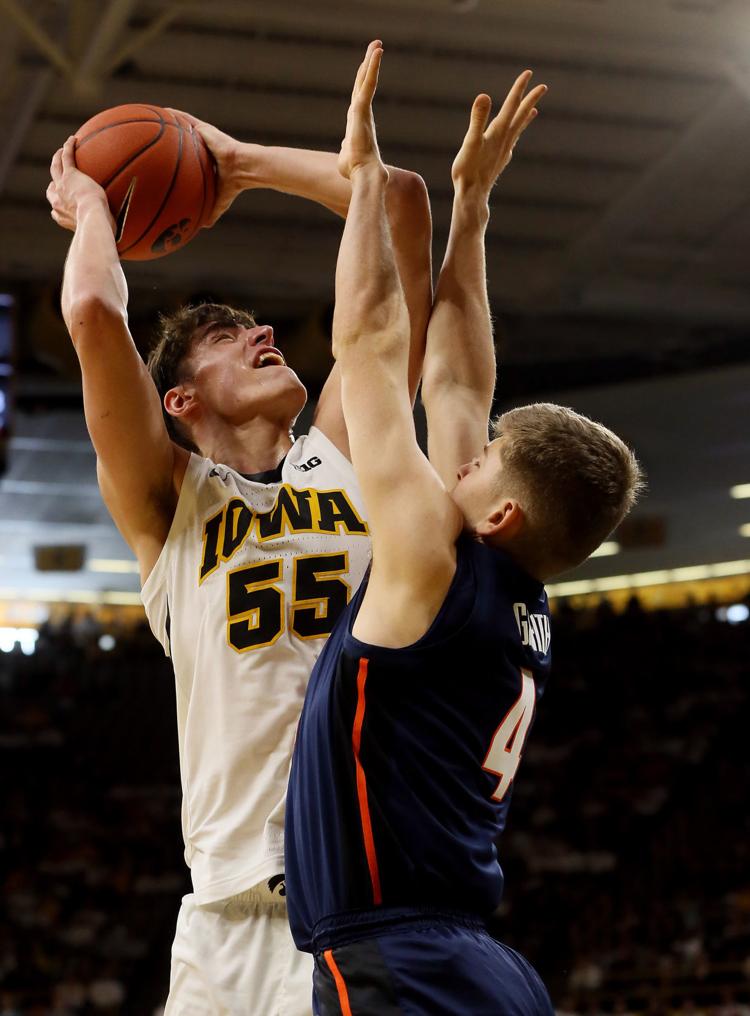 012019-qct-spt-iowa-bkb-012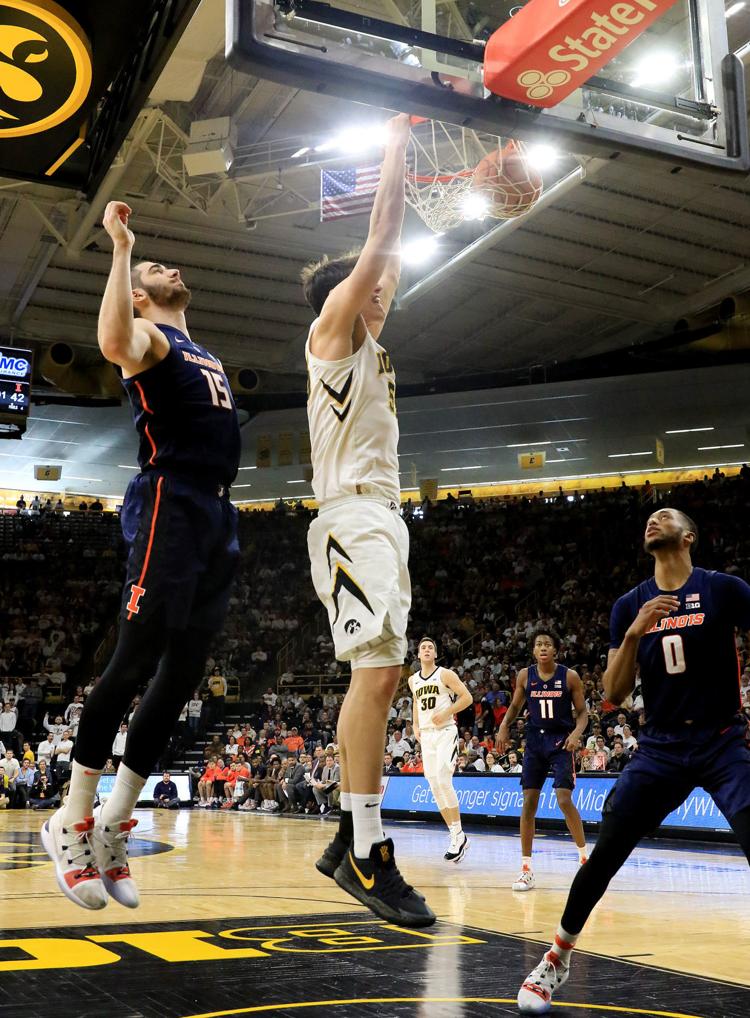 Iowa Penn St Basketball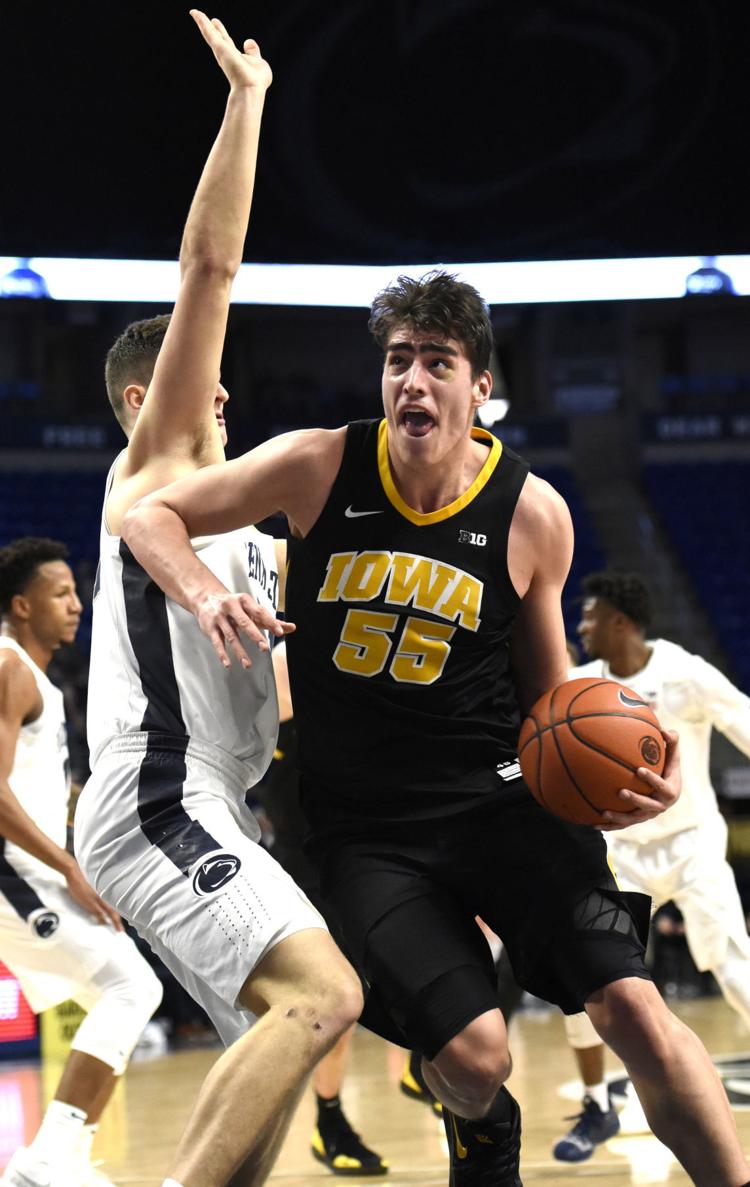 Iowa Northwestern Basketball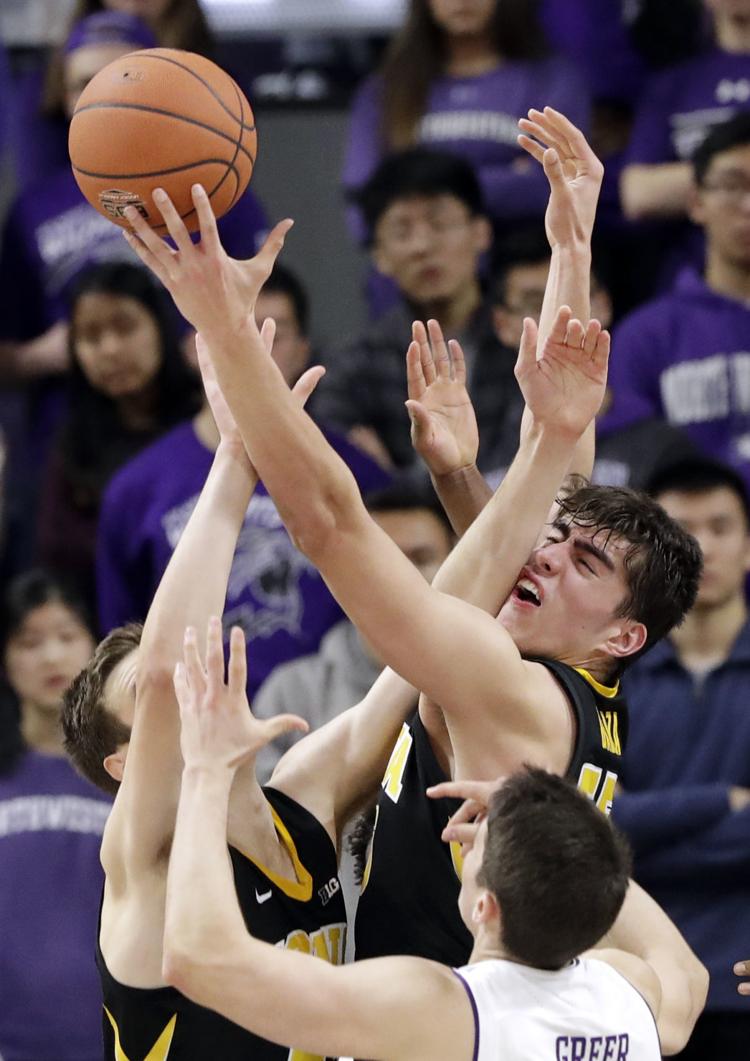 Iowa Northwestern Basketball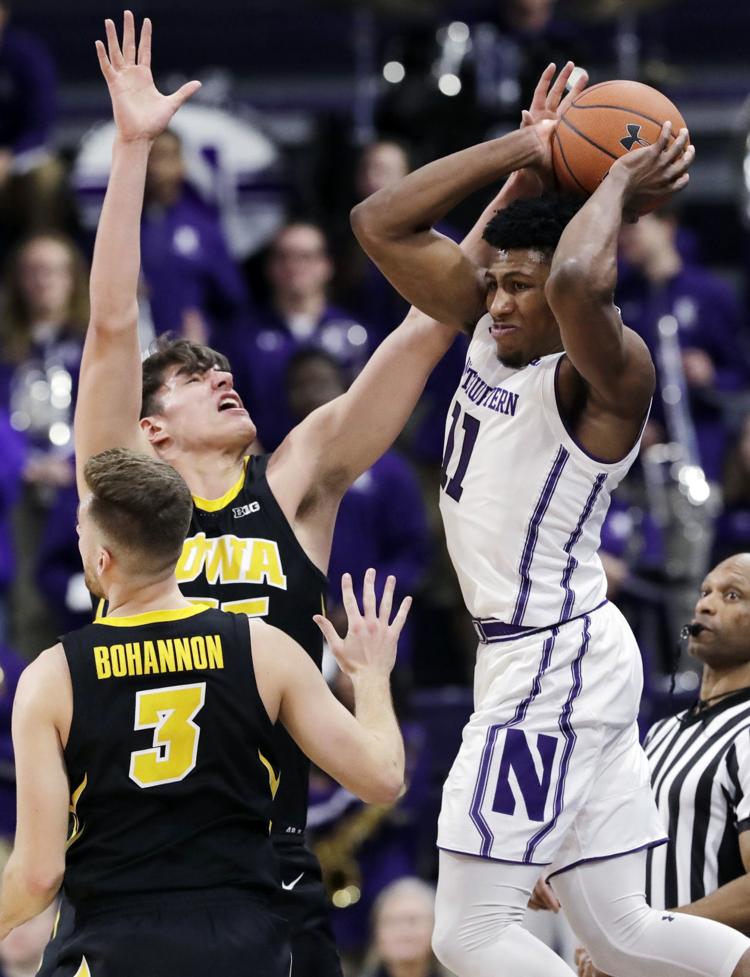 Iowa Northwestern Basketball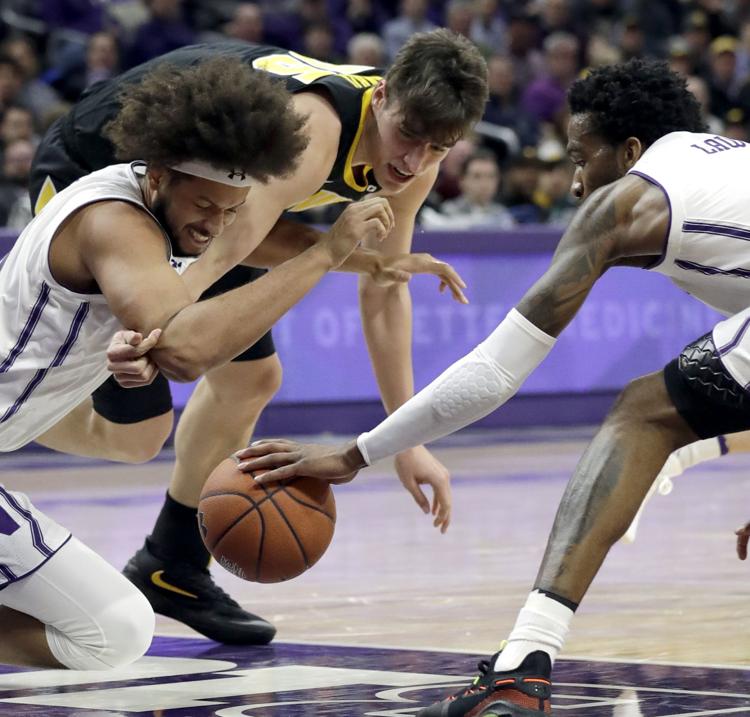 Iowa Northwestern Basketball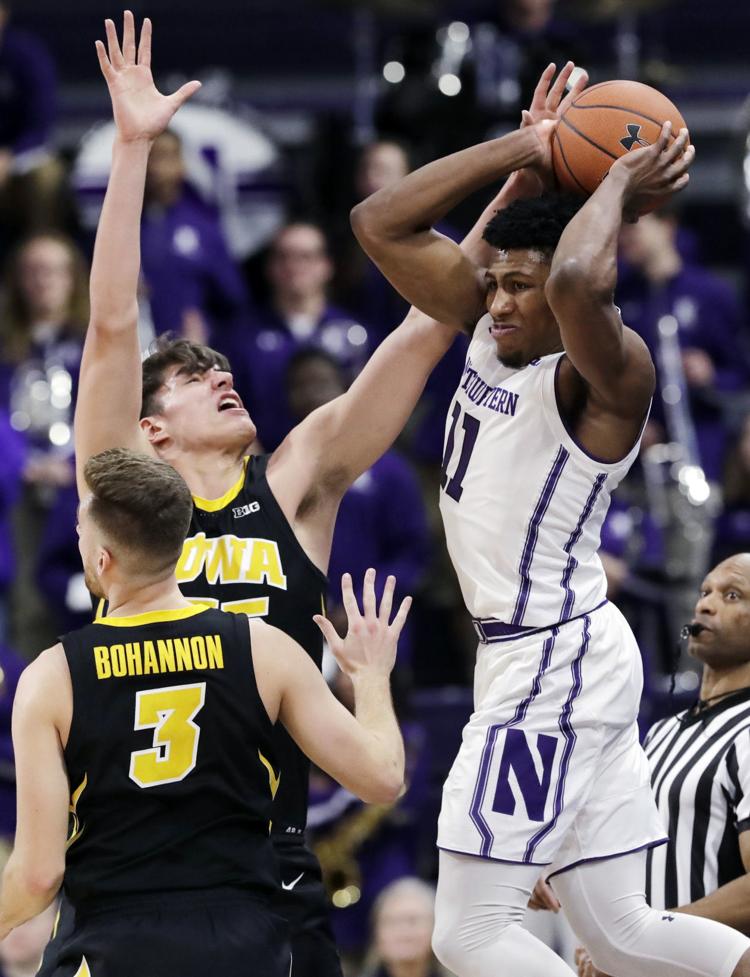 Iowa Northwestern Basketball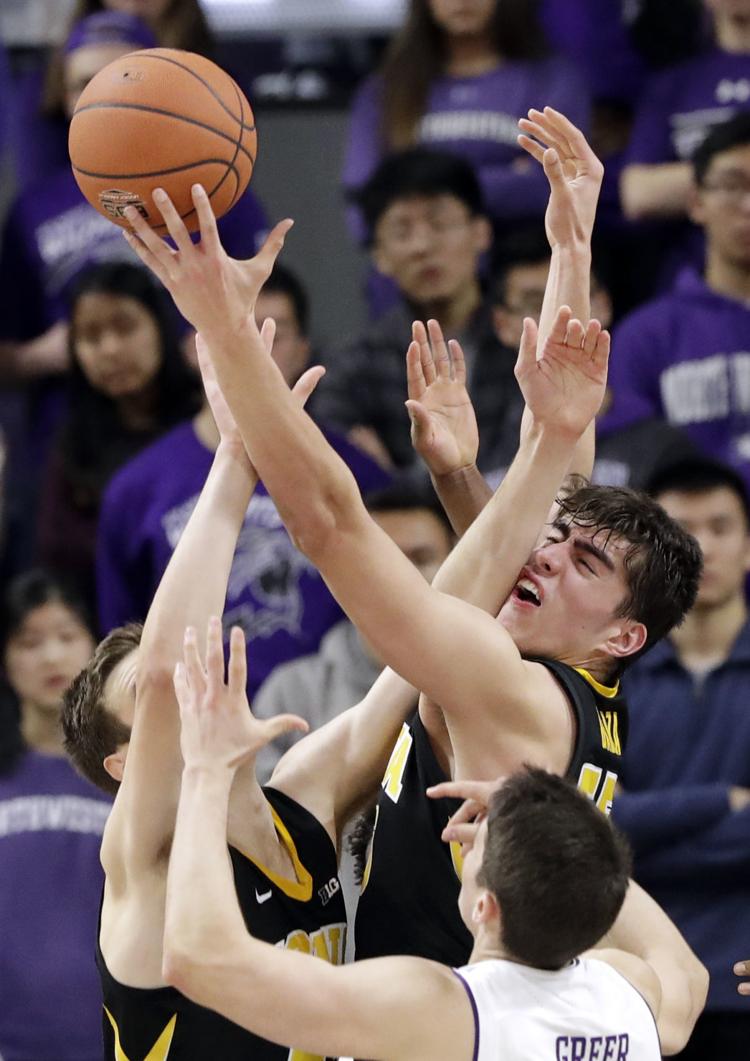 Iowa Northwestern Basketball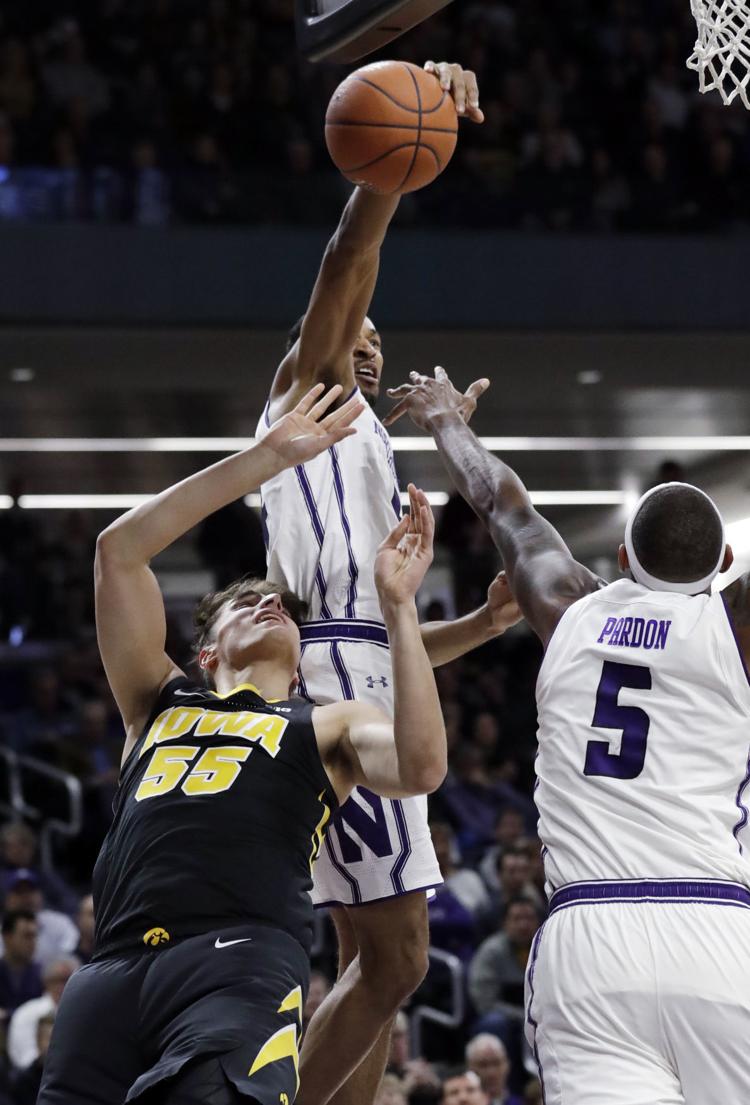 Iowa Northwestern Basketball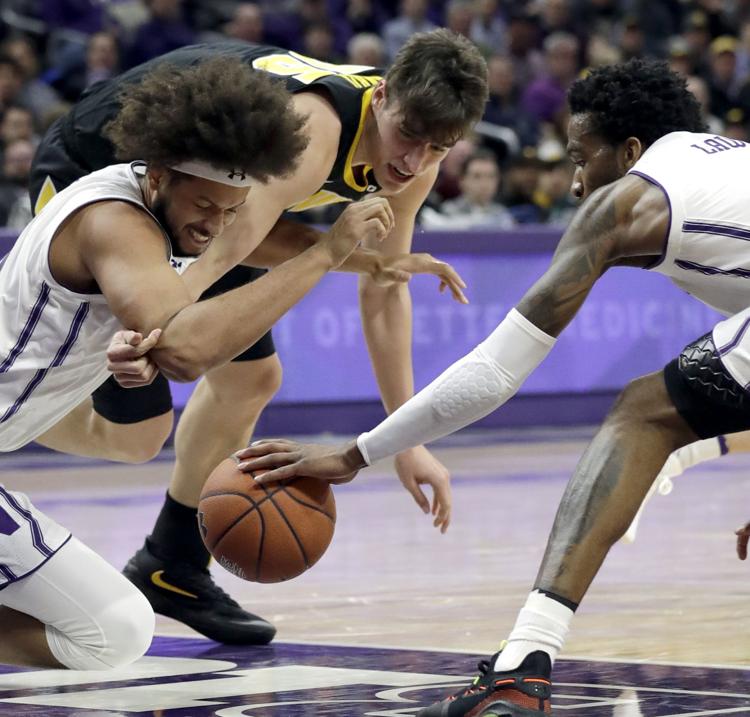 Savannah St Iowa Basketball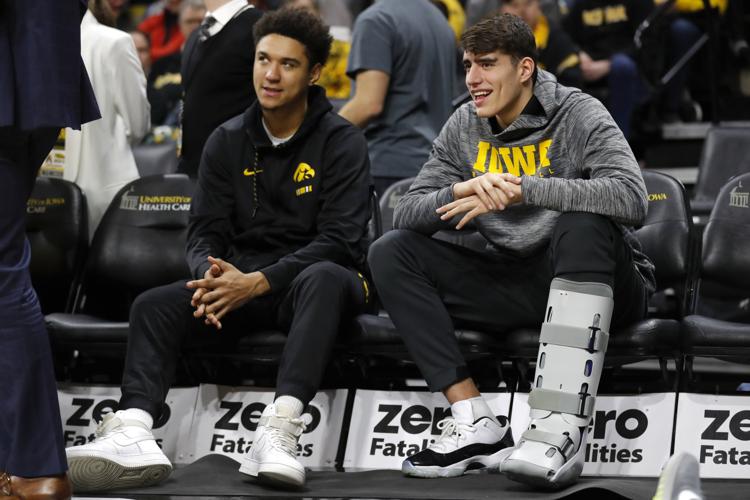 200 OF 2018-0183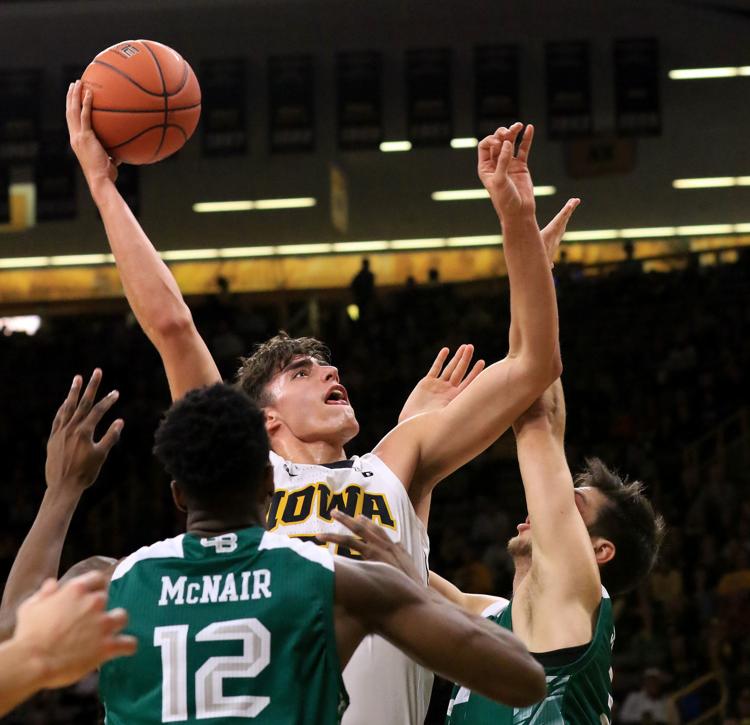 Western Carolina Iowa Basketball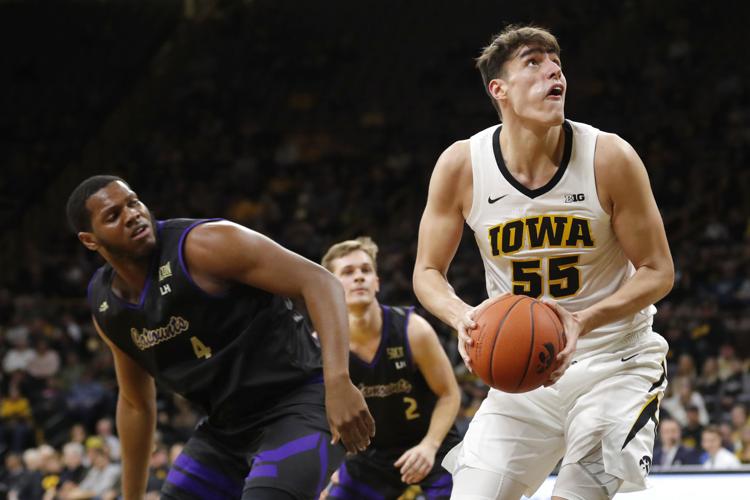 120618-Iowa-basketball-026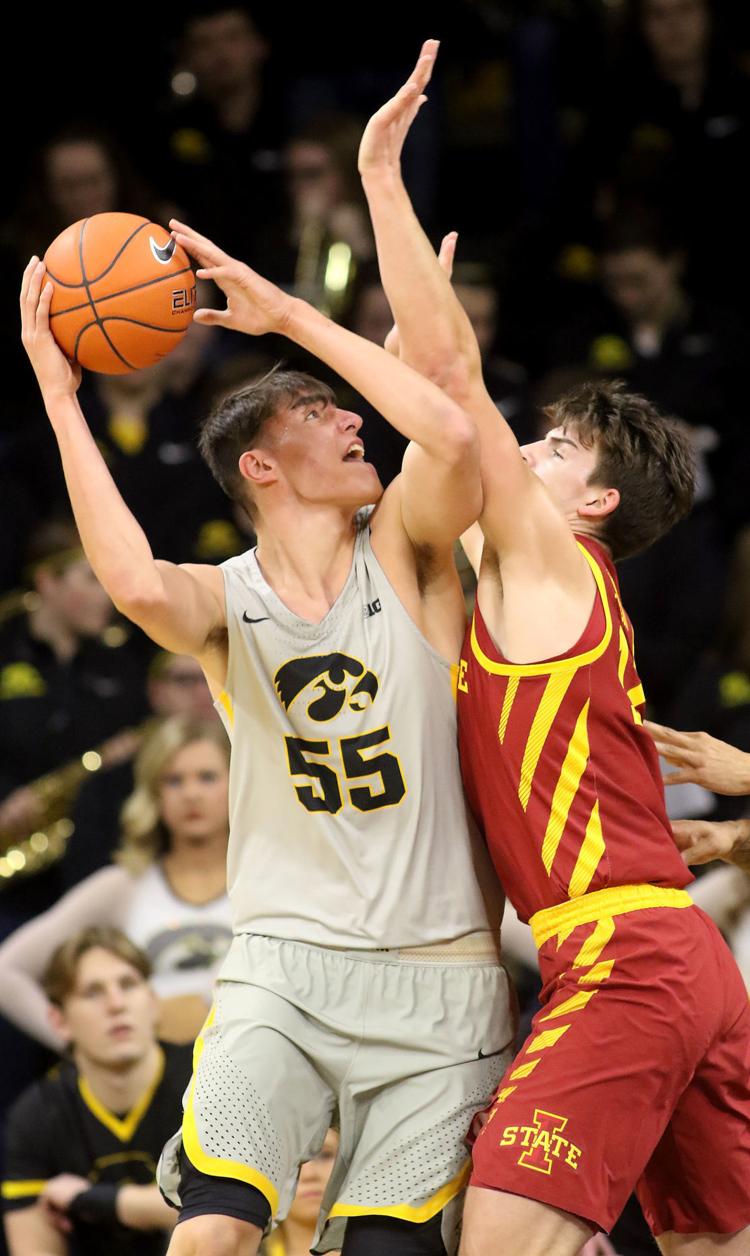 Iowa Michigan St Basketball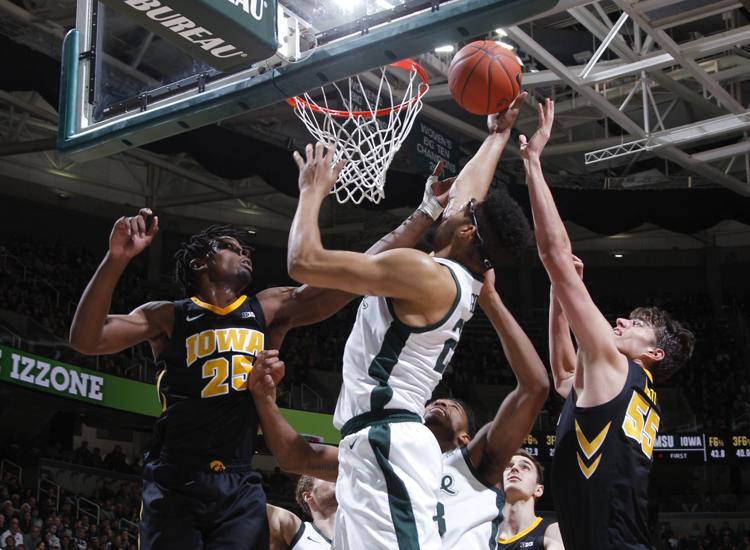 Iowa Michigan St Basketball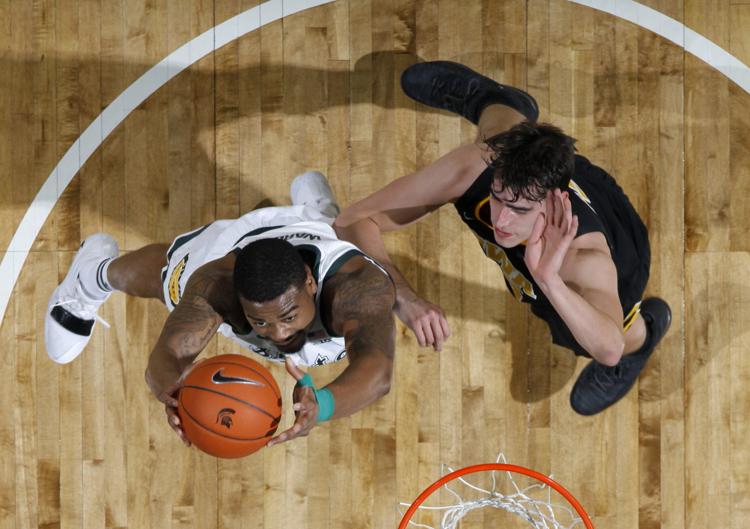 Wisconsin Iowa Basketball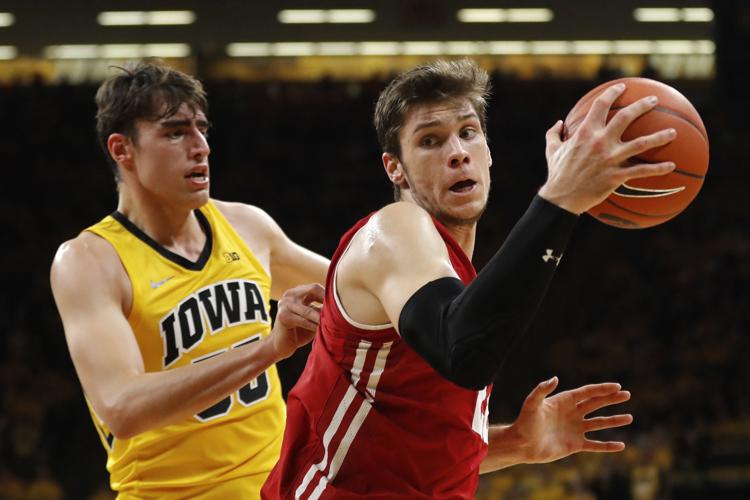 Wisconsin Iowa Basketball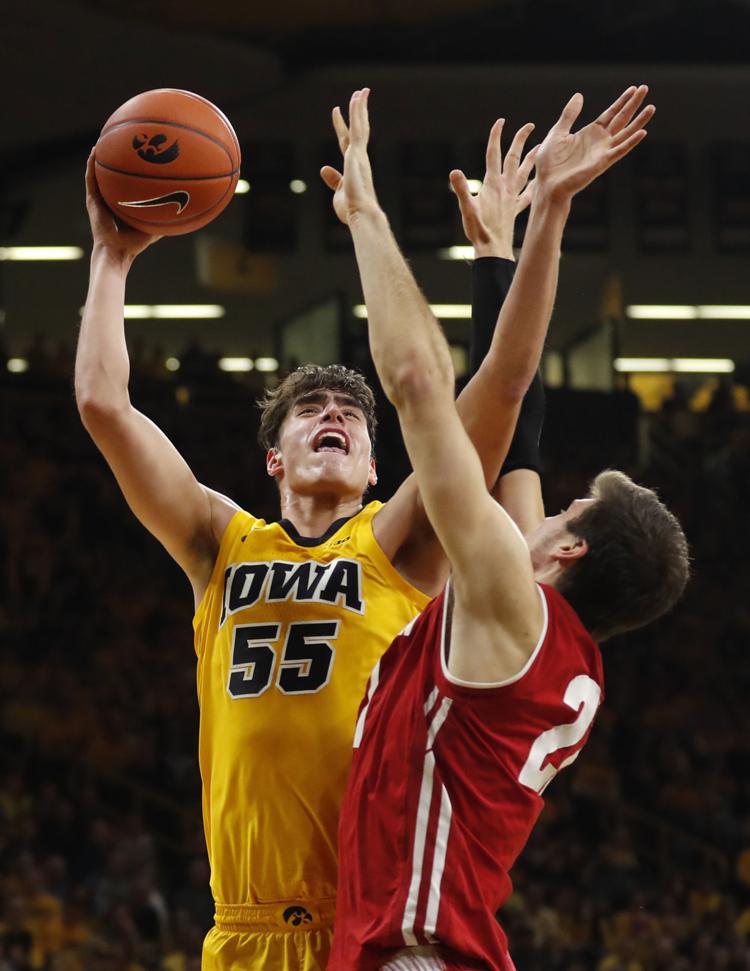 Wisconsin Iowa Basketball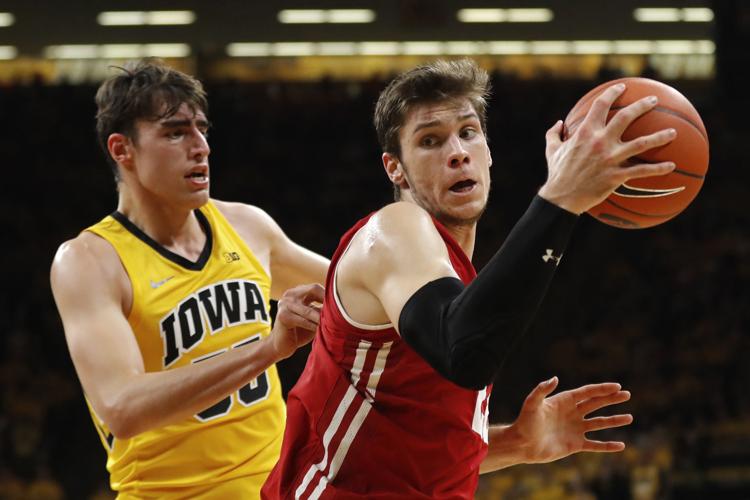 Luka Garza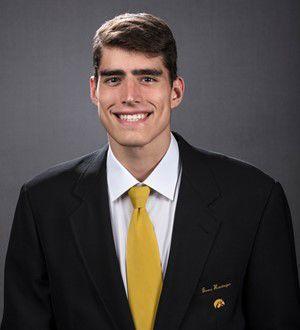 UConn Iowa Basketballhttps://leemun-tcms/quadcities.local/content/tncms/assets/v3/editorial/d/36/d362230a-ea13-11e8-894c-00163ec2aa77/5bef826ea1c71.image.jpg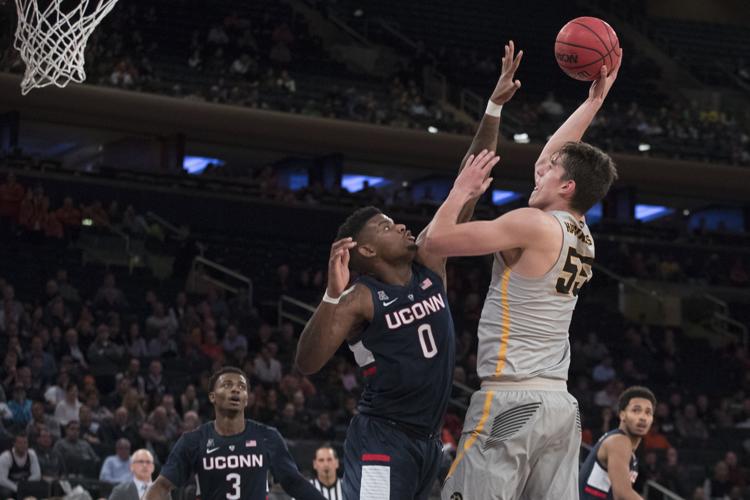 111118-Iowa-bb-013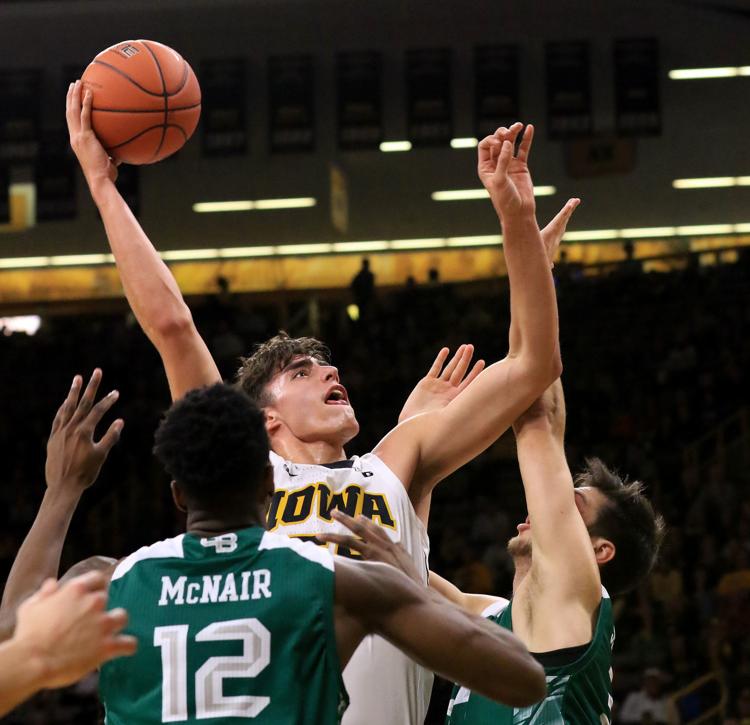 100818-Iowa-BB-Media-Day-042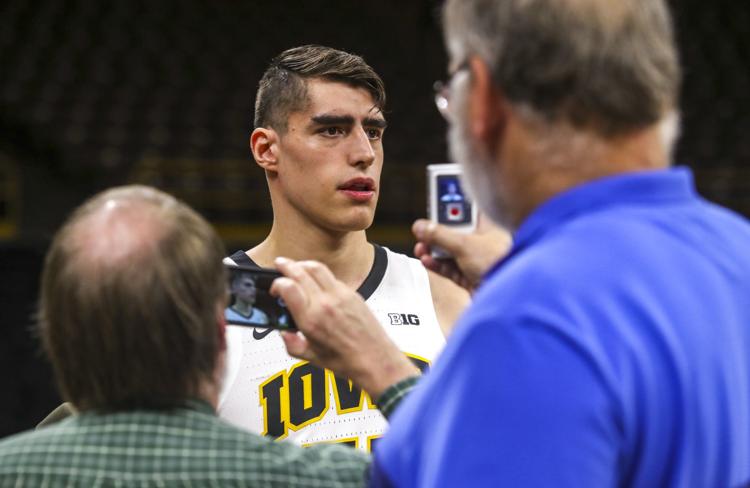 100818-Iowa-BB-Media-Day-034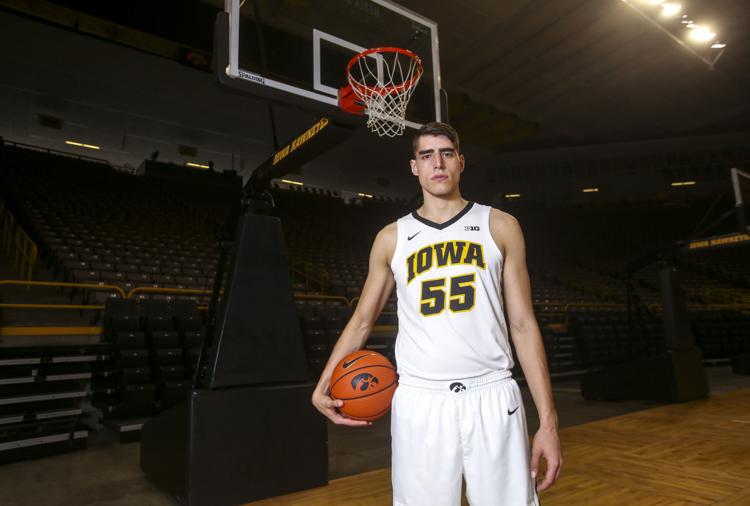 100818-Iowa-BB-Media-Day-027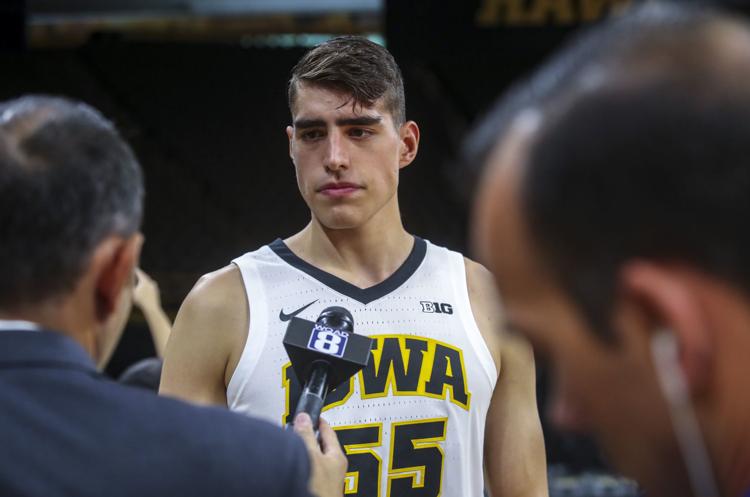 APTOPIX B10 Iowa Michigan Basketball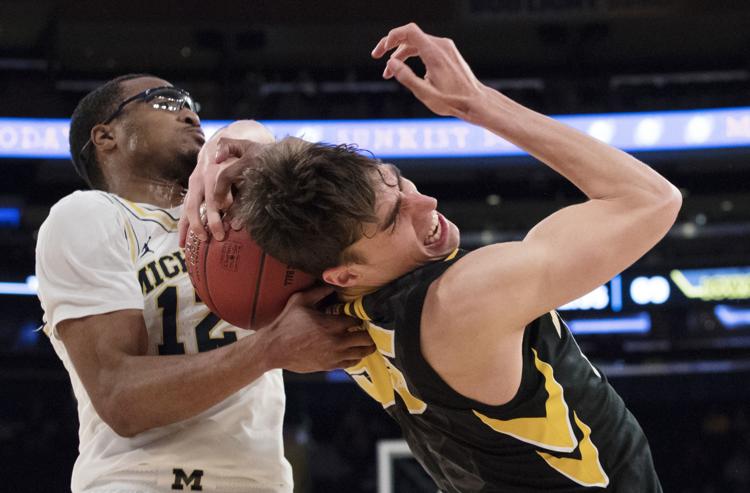 APTOPIX B10 Iowa Michigan Basketball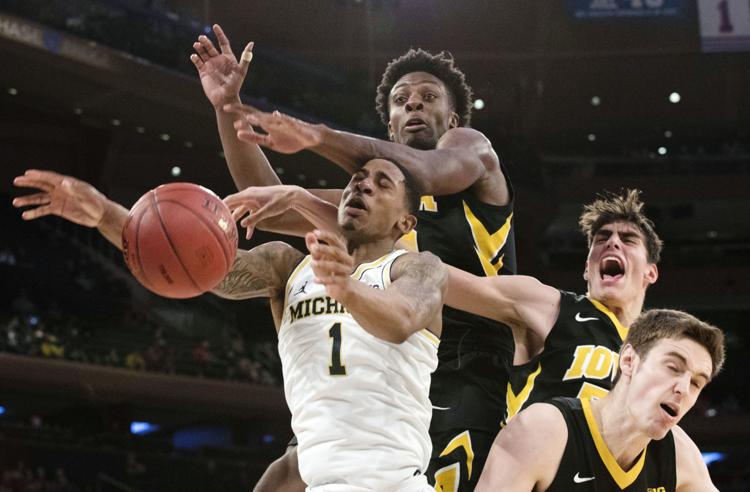 B10 Illinois Iowa Basketball
B10 Illinois Iowa Basketball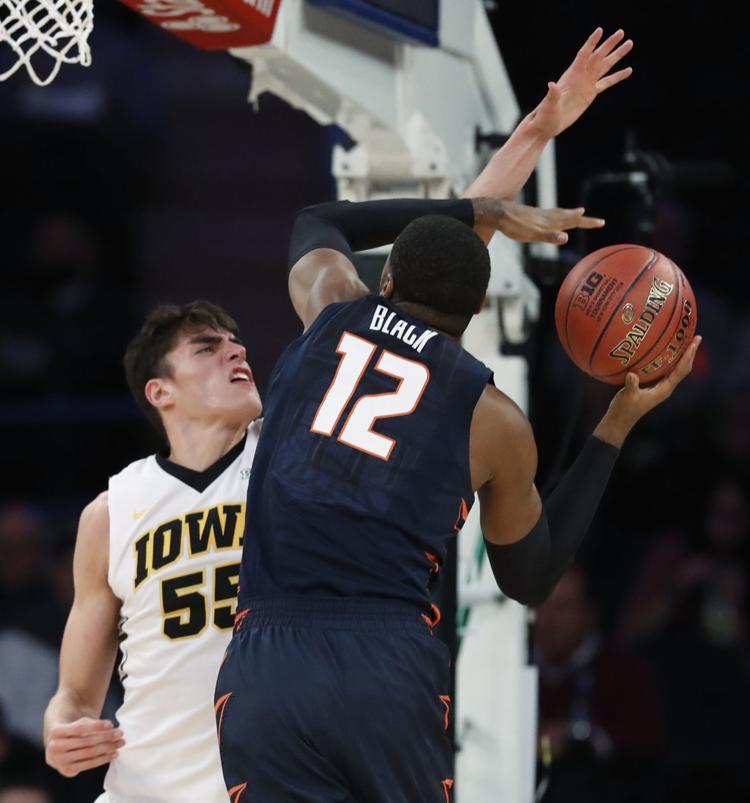 Northwestern Iowa Basketball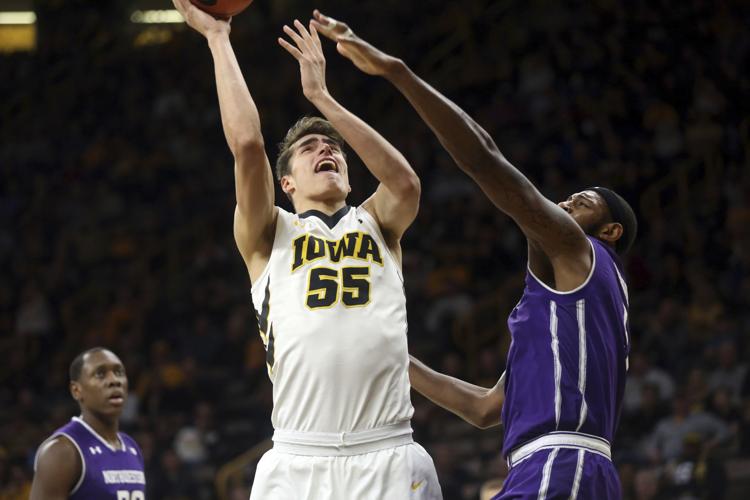 Iowa Minnesota Basketball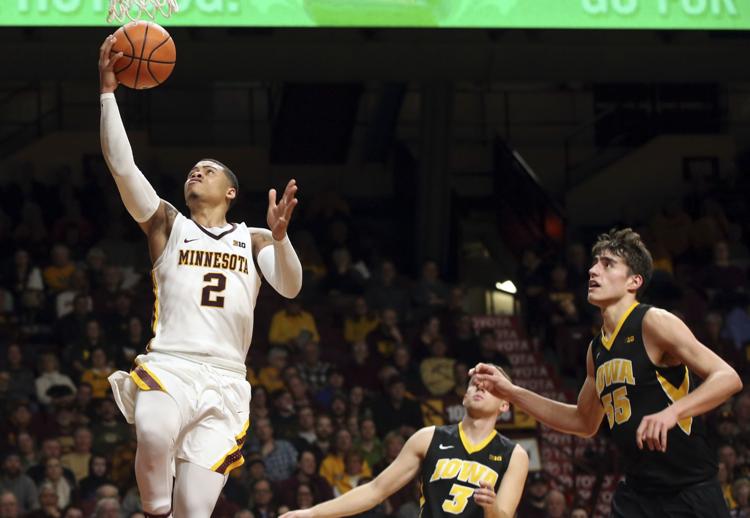 Iowa Michigan Basketball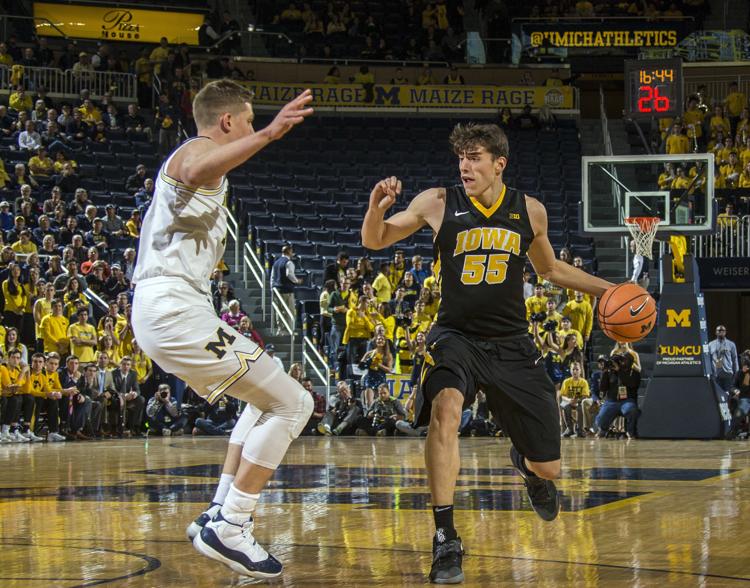 Iowa Michigan Basketball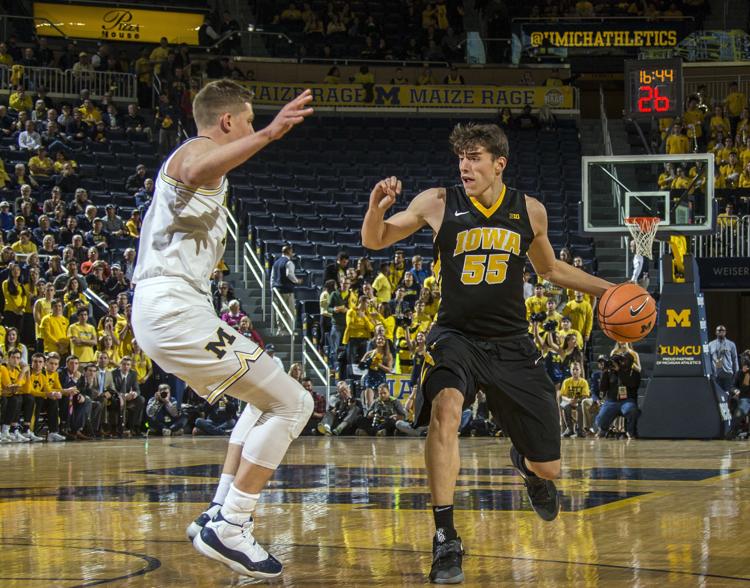 Iowa Ohio St Basketball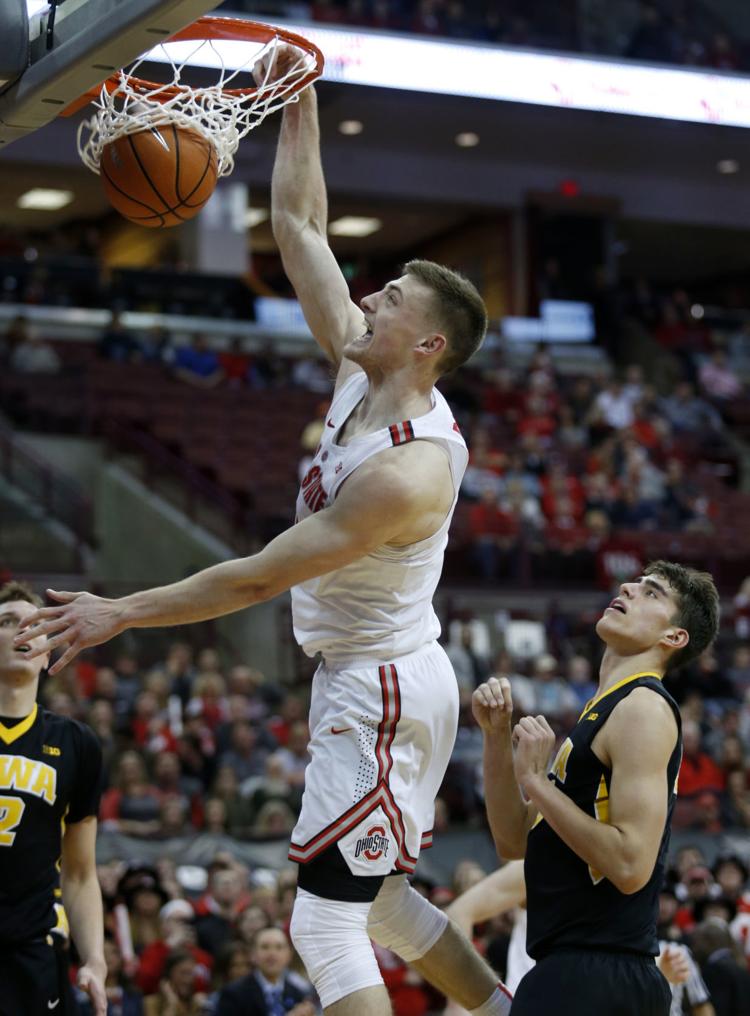 Michigan St Iowa Basketball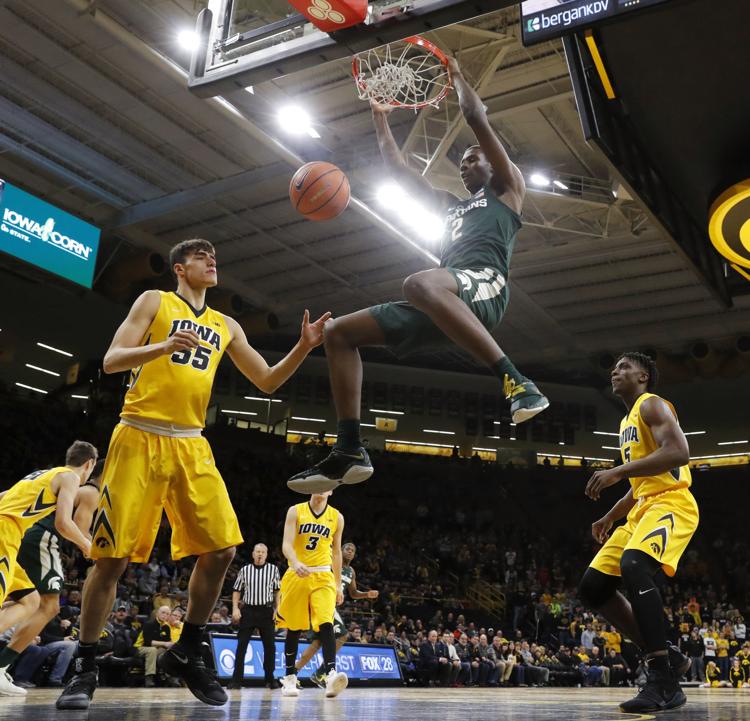 Iowa Nebraska Basketball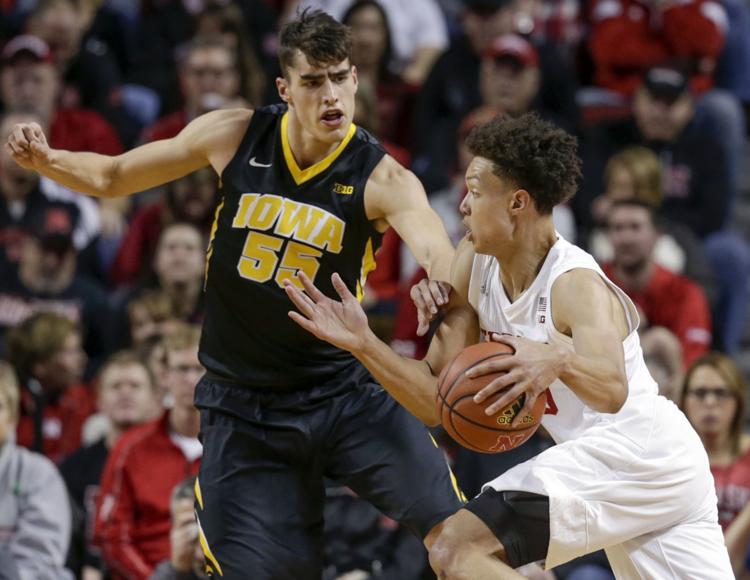 Iowa Nebraska Basketball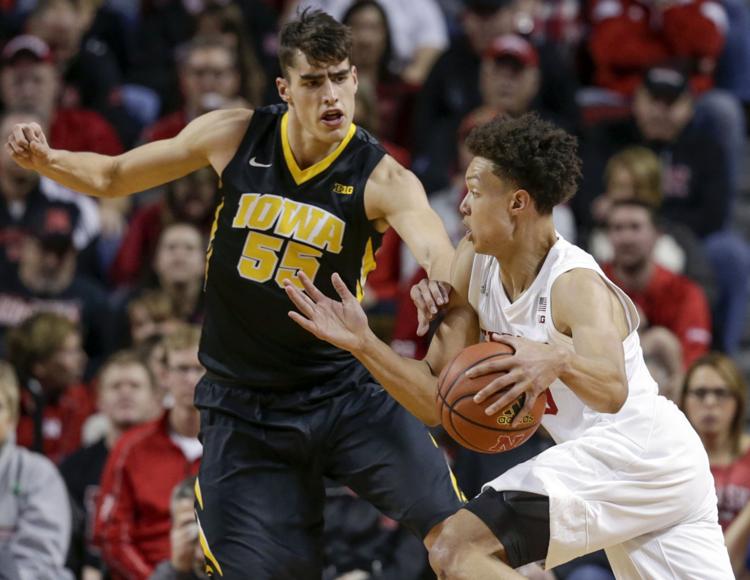 Wisconsin Iowa Basketball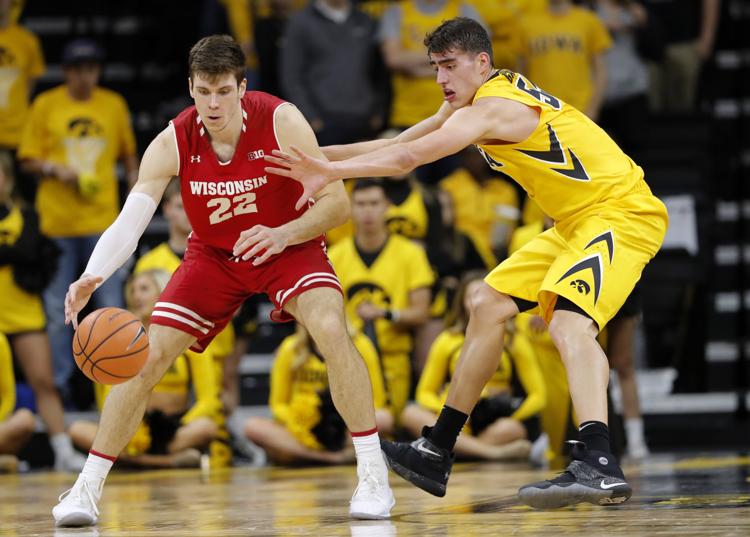 Wisconsin Iowa Basketball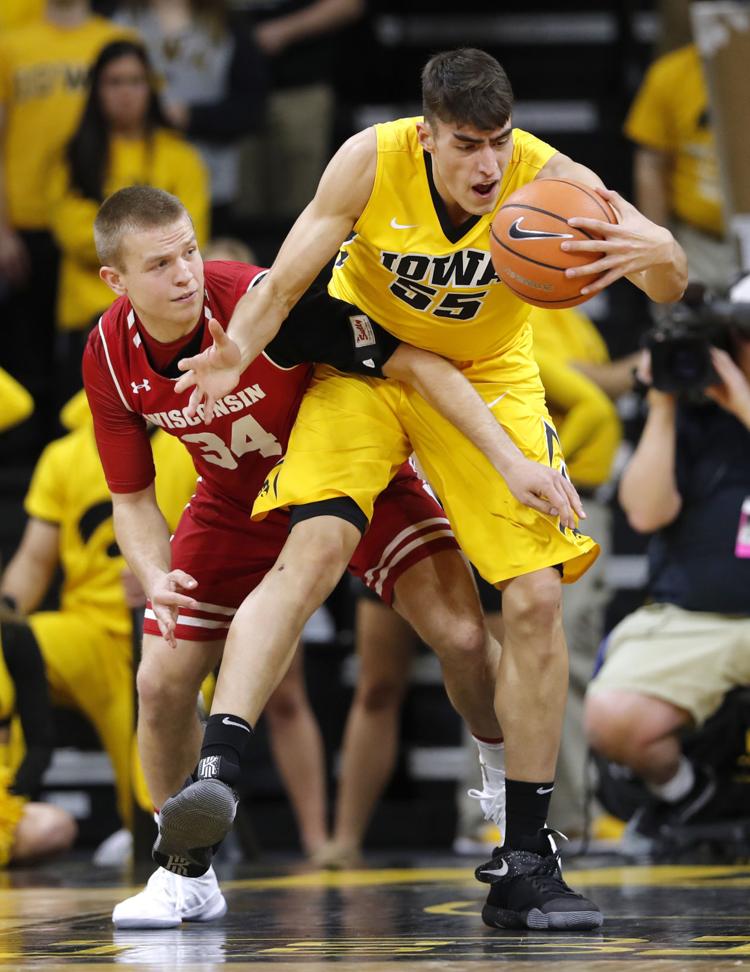 Wisconsin Iowa Basketball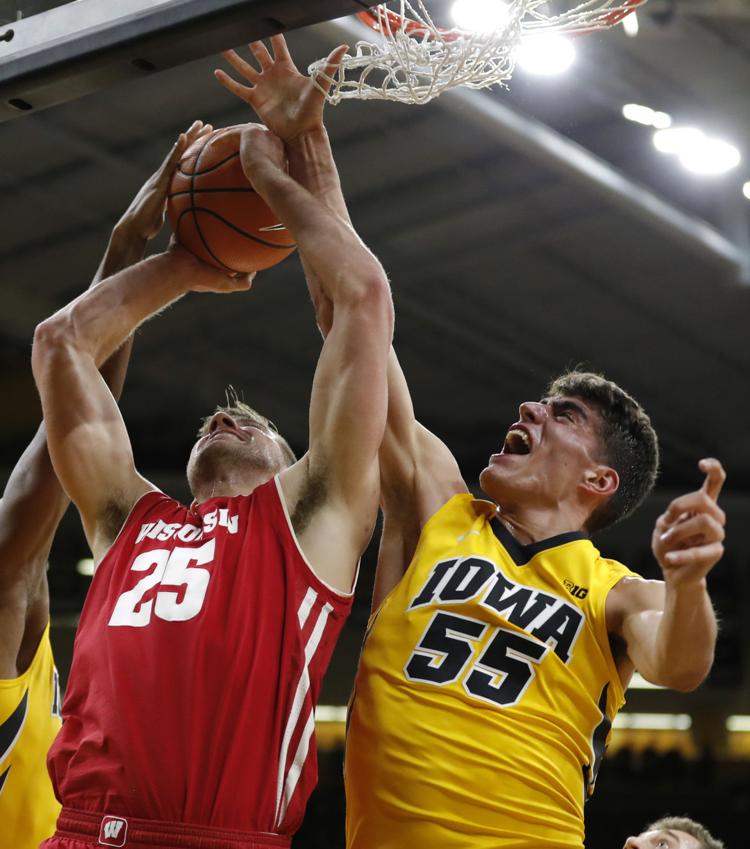 Purdue Iowa Basketball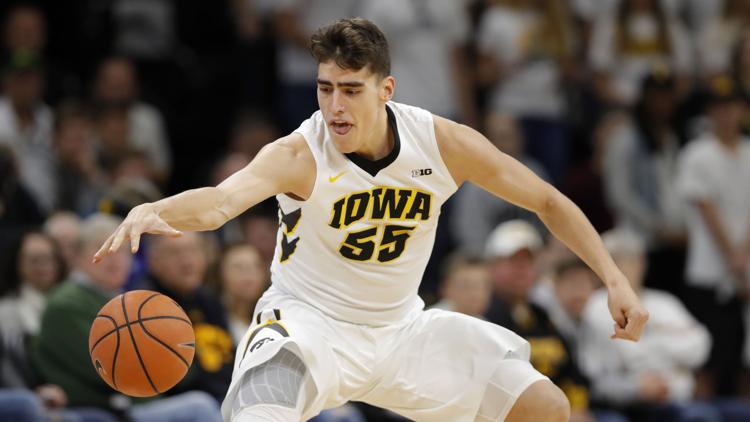 Purdue Iowa Basketball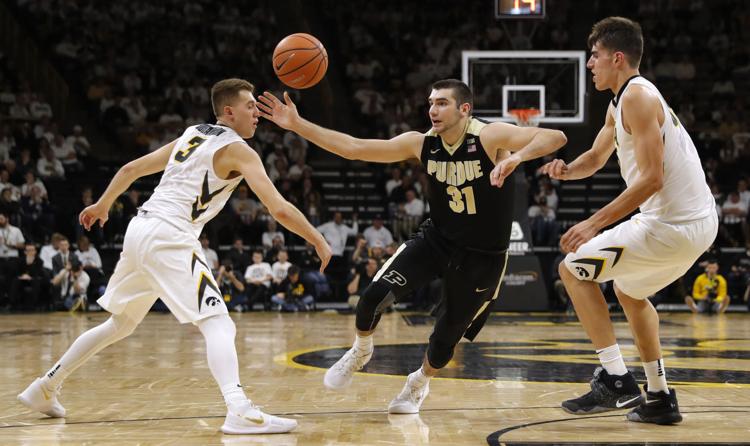 Iowa Illinois Basketball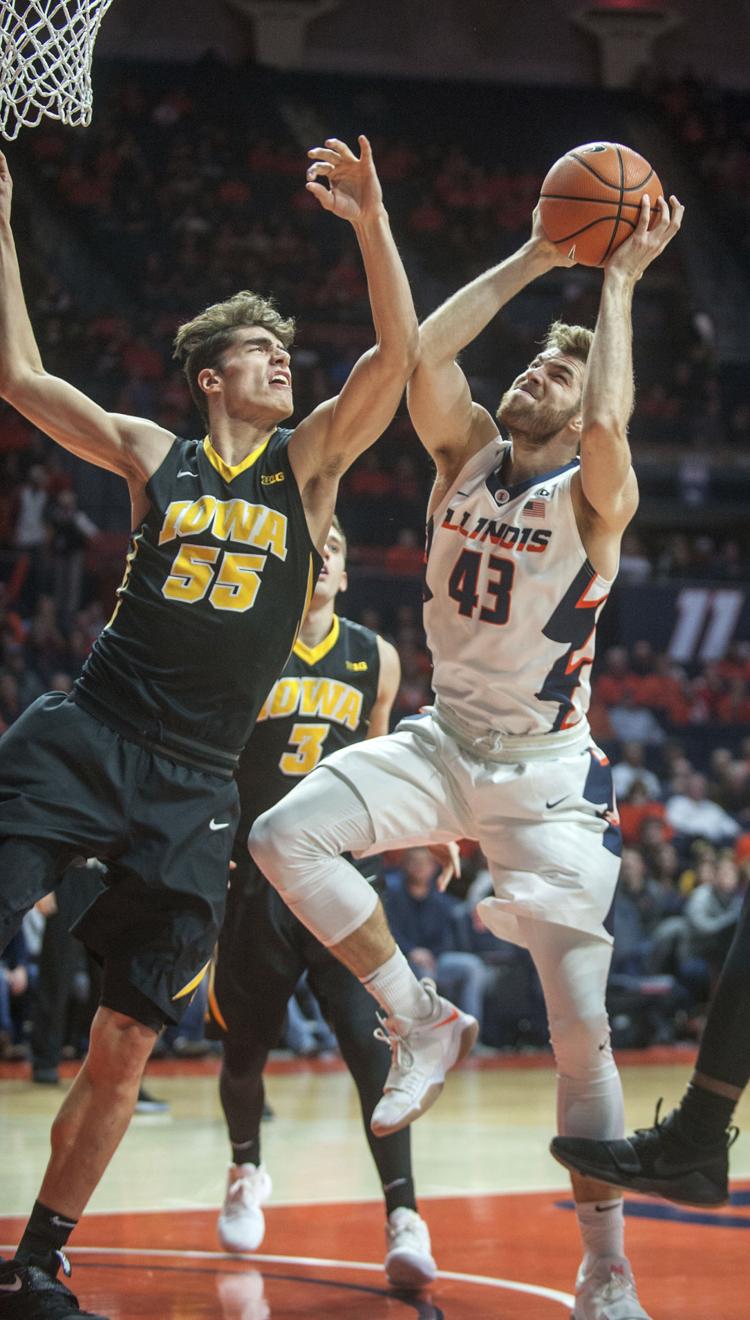 Iowa Illinois Basketball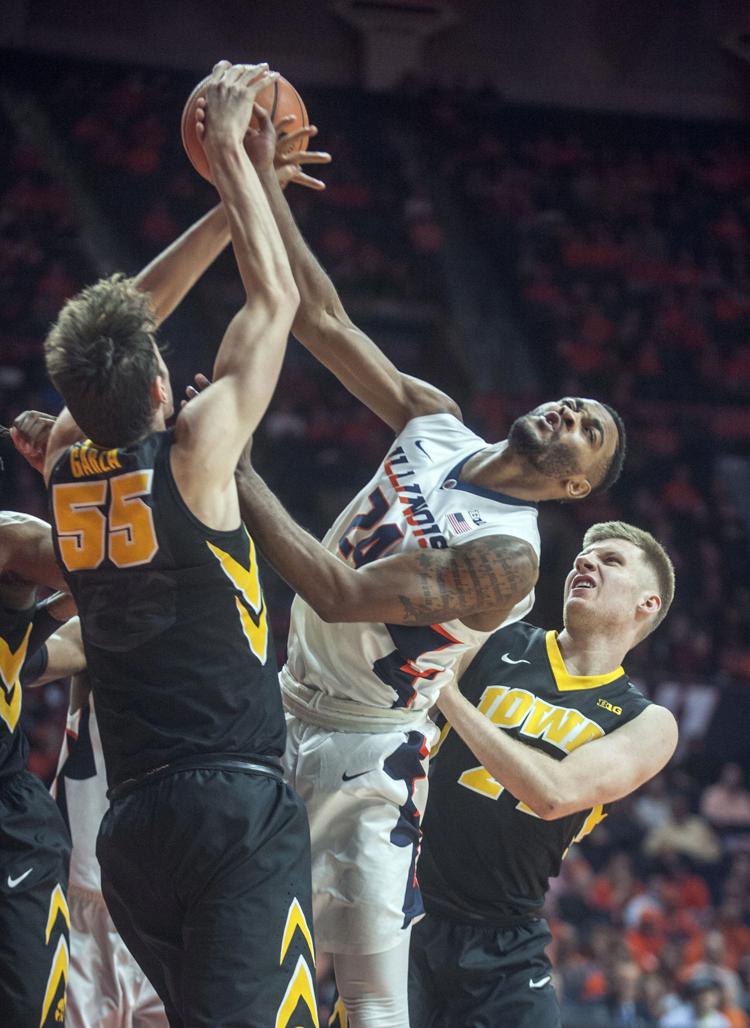 Ohio St Iowa Basketball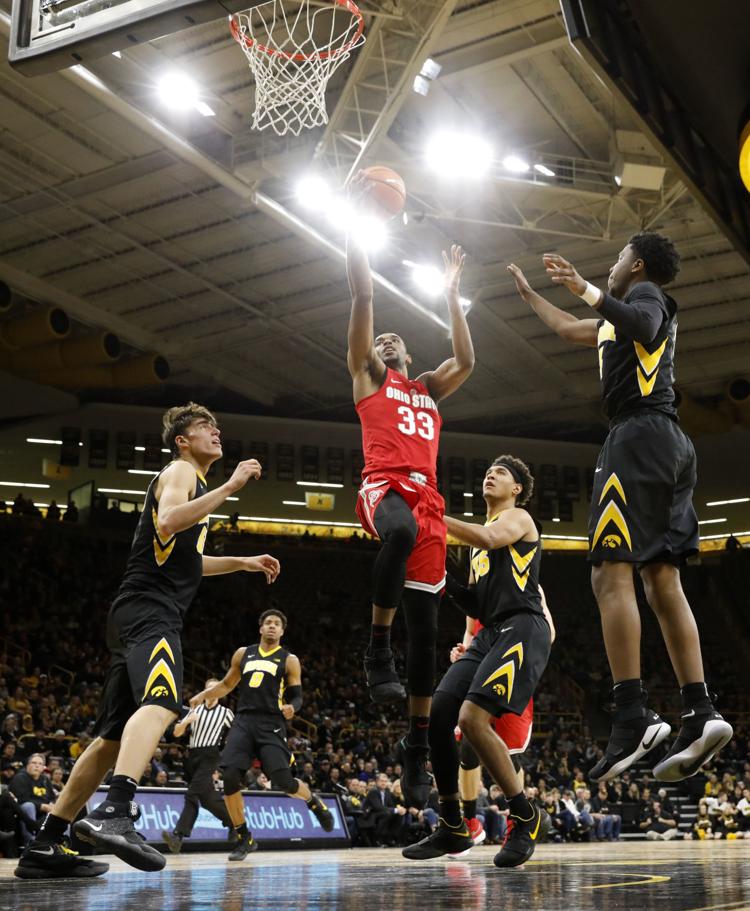 Ohio St Iowa Basketball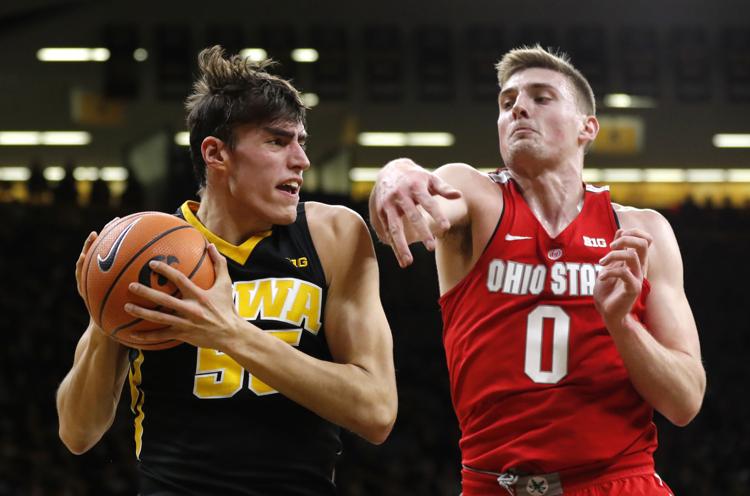 Michigan Iowa Basketball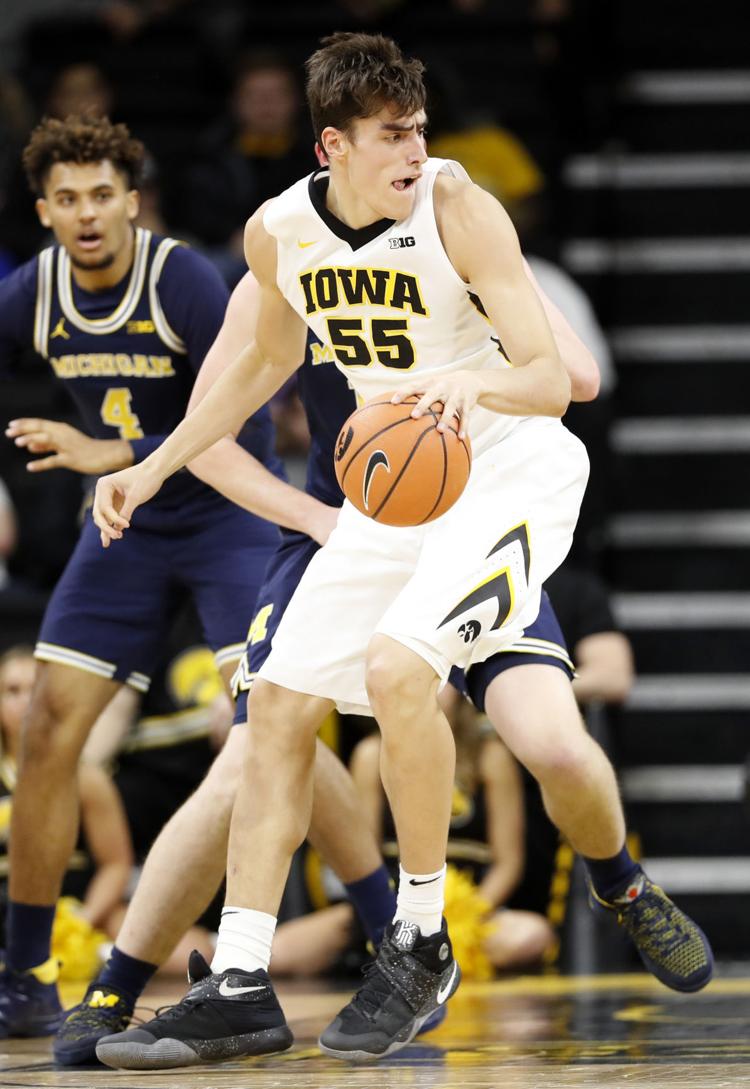 010218-IOWA-BASKETBALL-025
010218-IOWA-BASKETBALL-009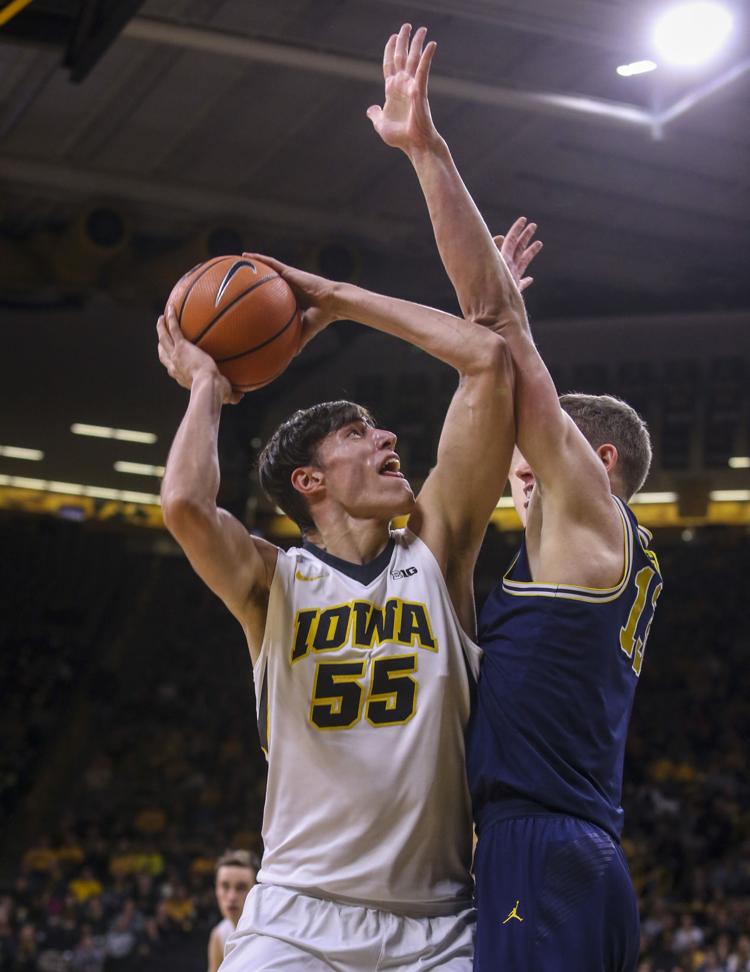 010218-IOWA-BASKETBALL-001
010218-IOWA-BASKETBALL-014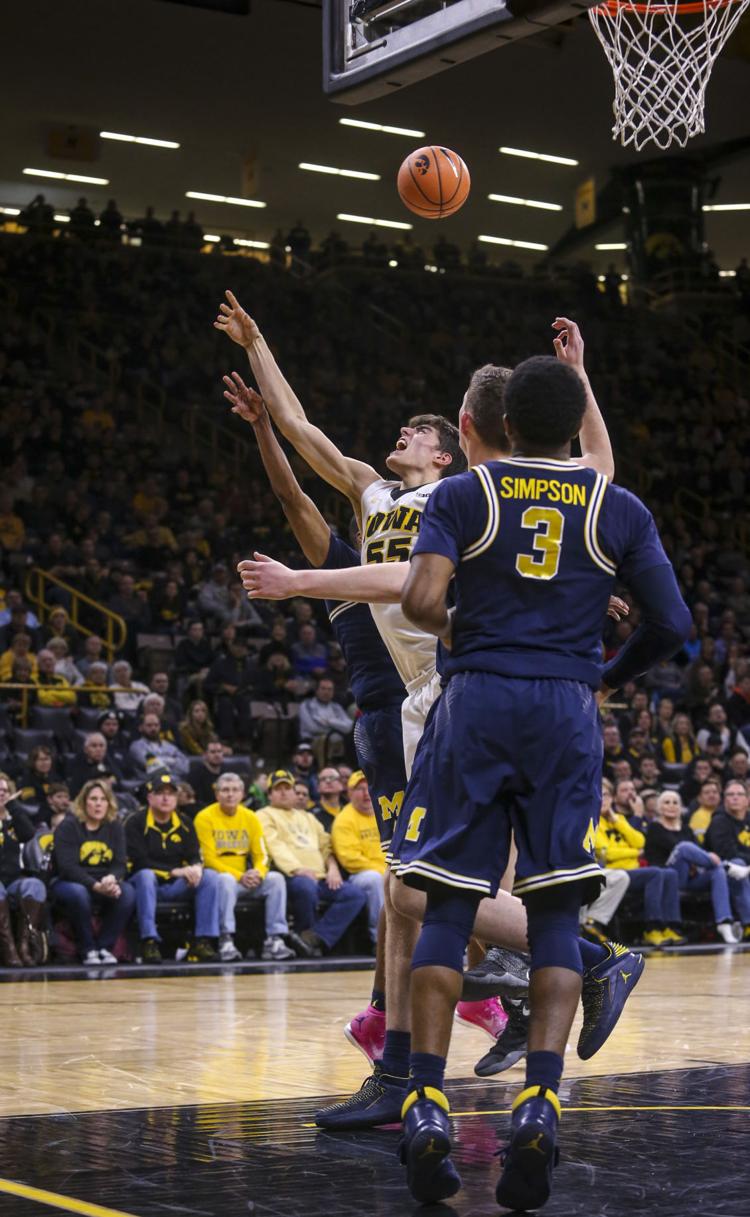 S Utah Iowa Basketball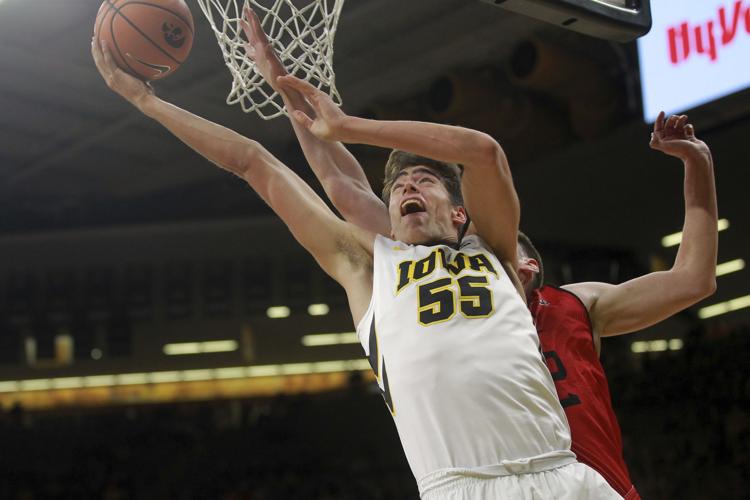 Luka Garza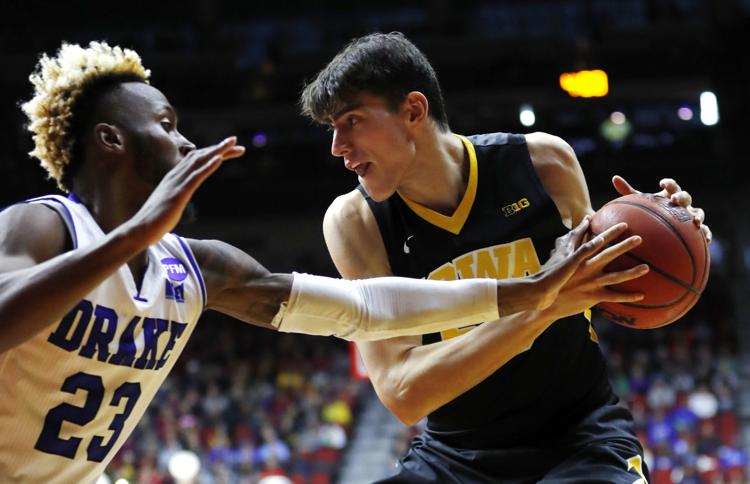 Drake Iowa Basketball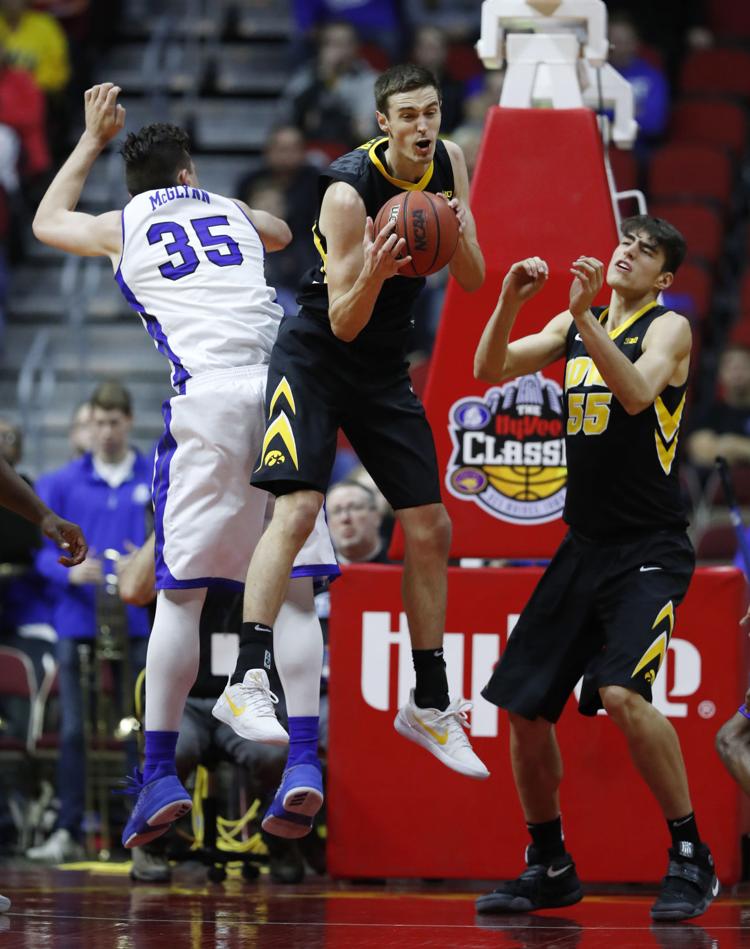 APTOPIX Southern U Iowa Basketball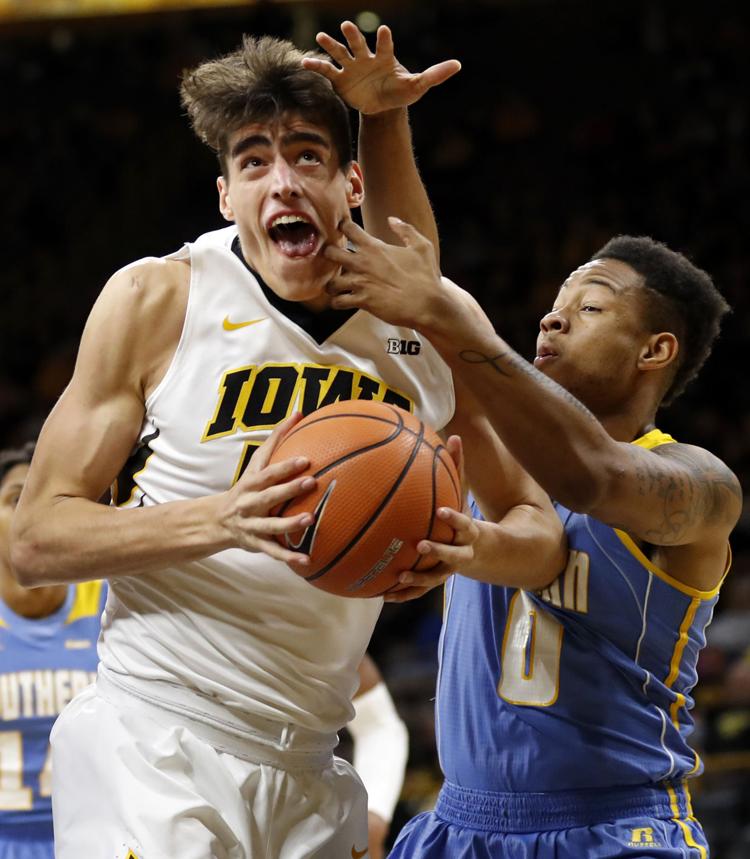 Southern U Iowa Basketball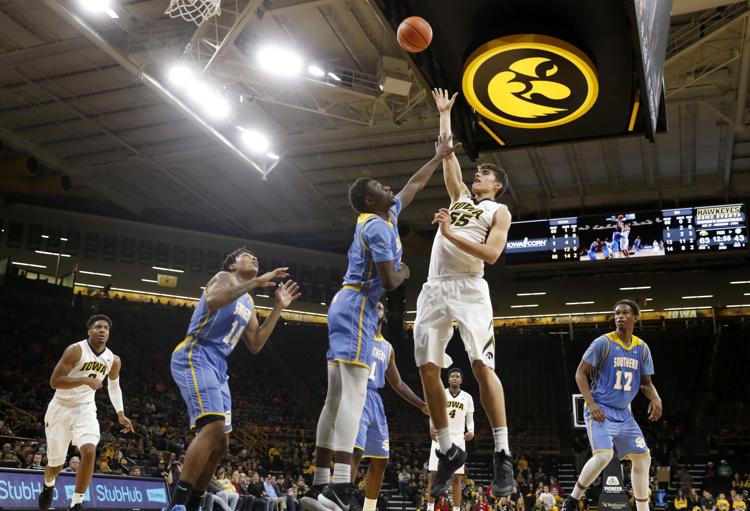 Iowa Iowa St Basketball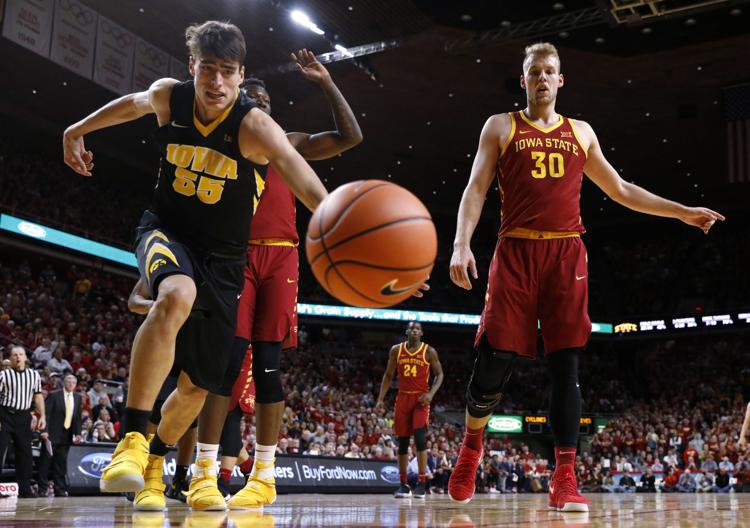 Iowa Indiana Basketball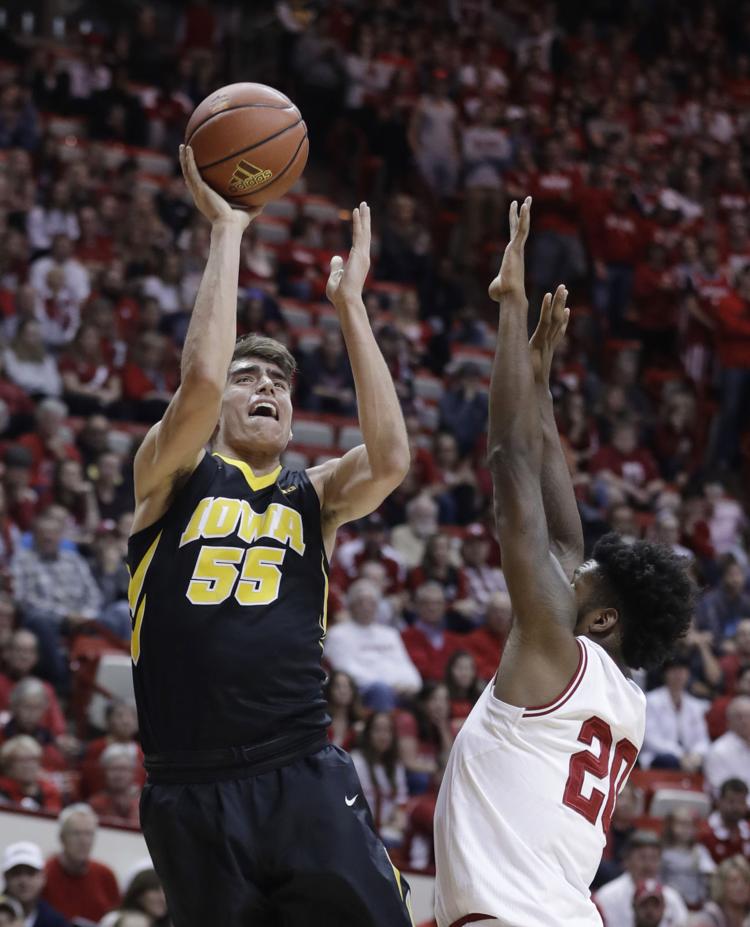 120217-Iowa-PennSt-002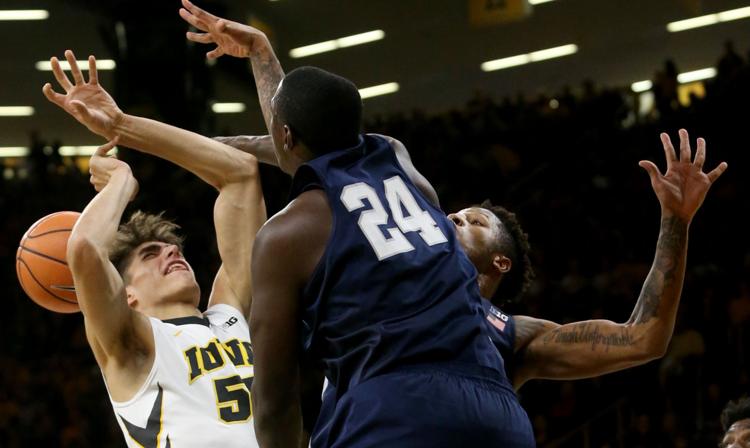 Grambling St Iowa Basketball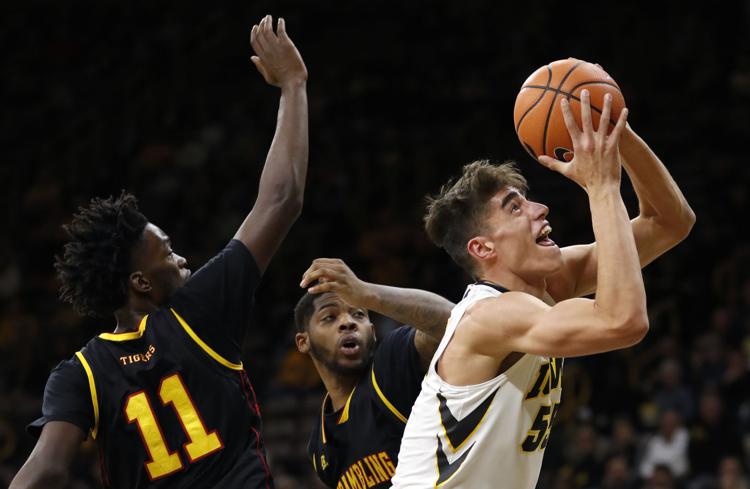 Luka Garza mug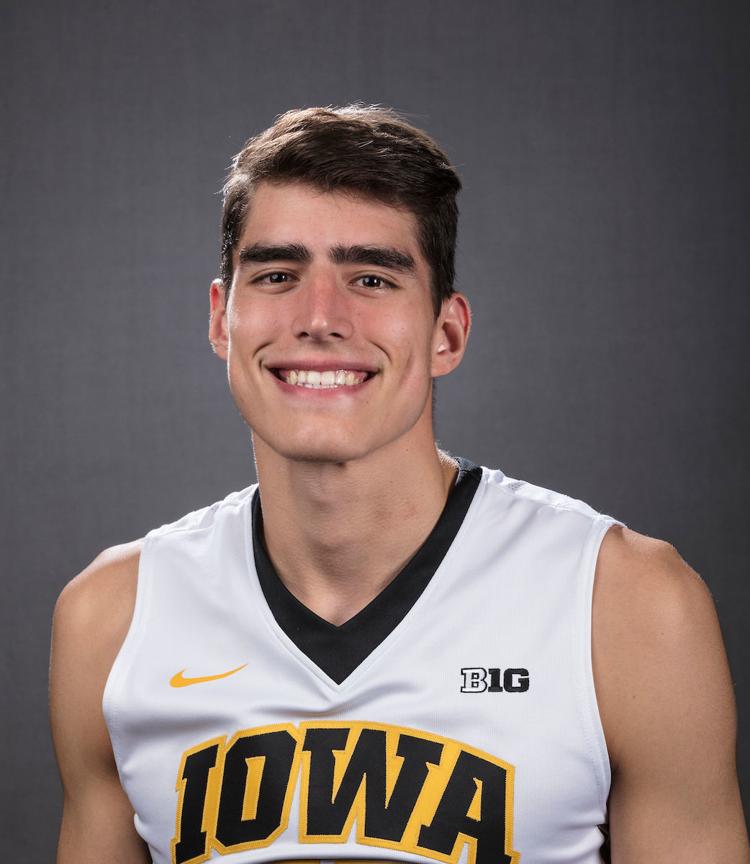 Alabama St Iowa Basketball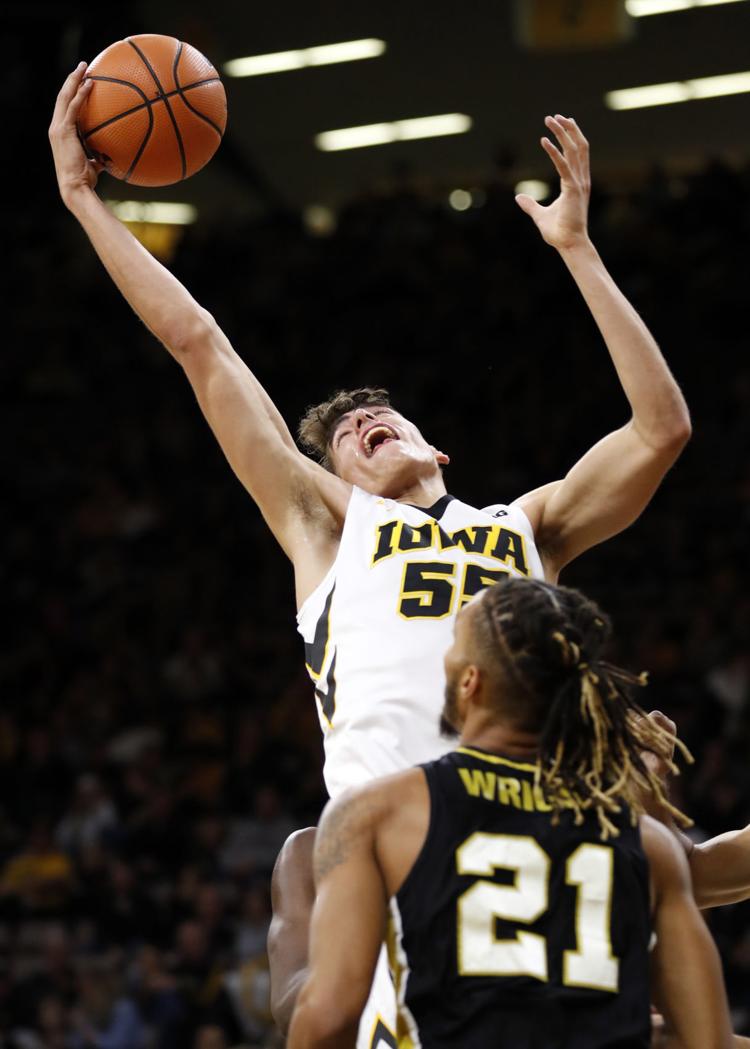 Alabama St Iowa Basketball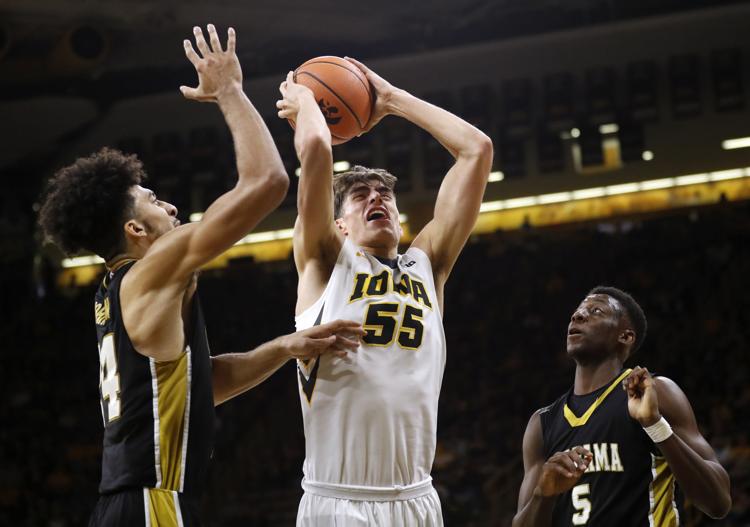 Chicago St Iowa Basketball
Iowa Media Day Basketball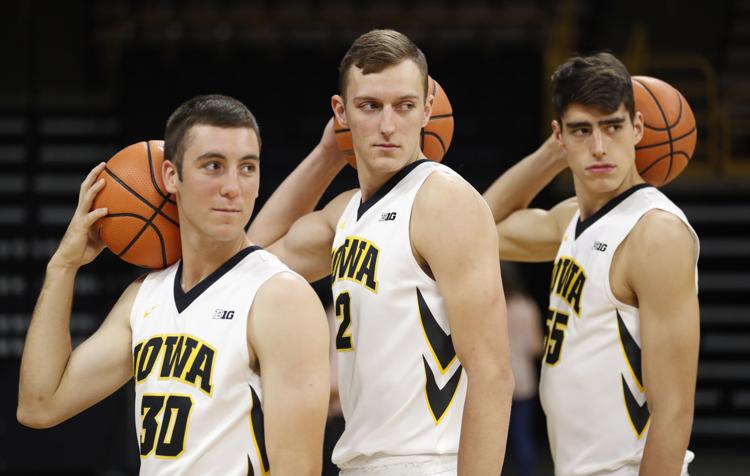 101617-hawkeyes-003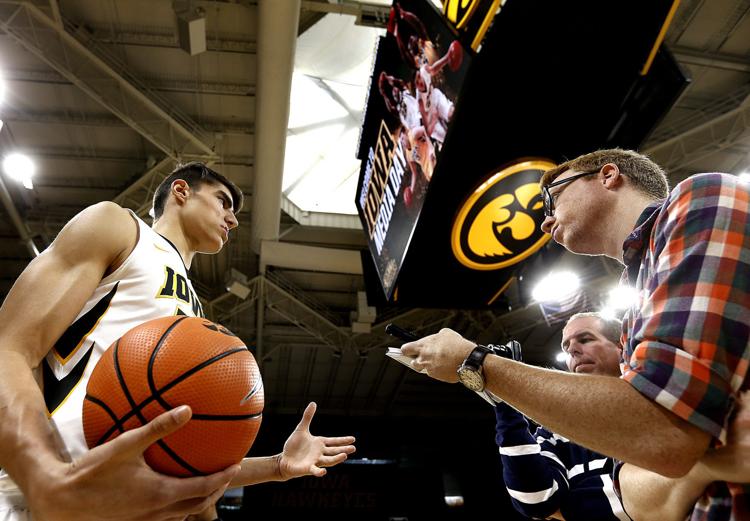 101617-hawkeyes-009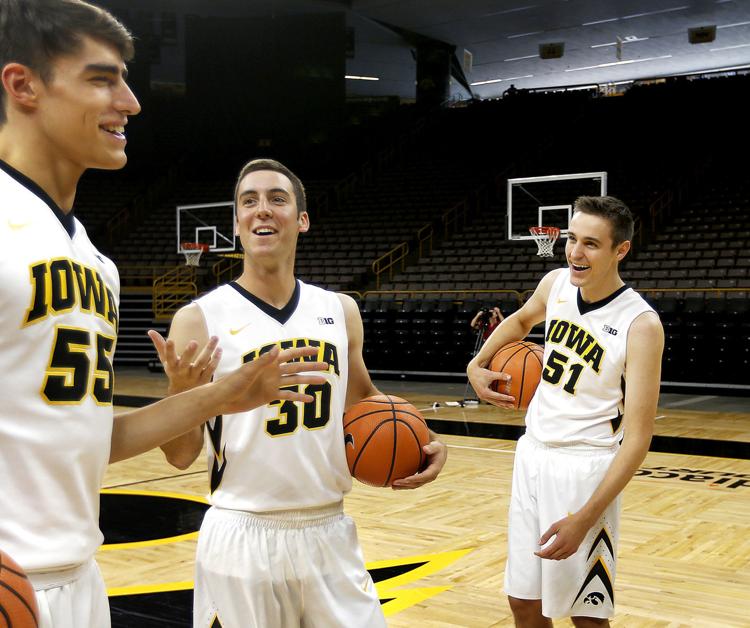 Luka Garza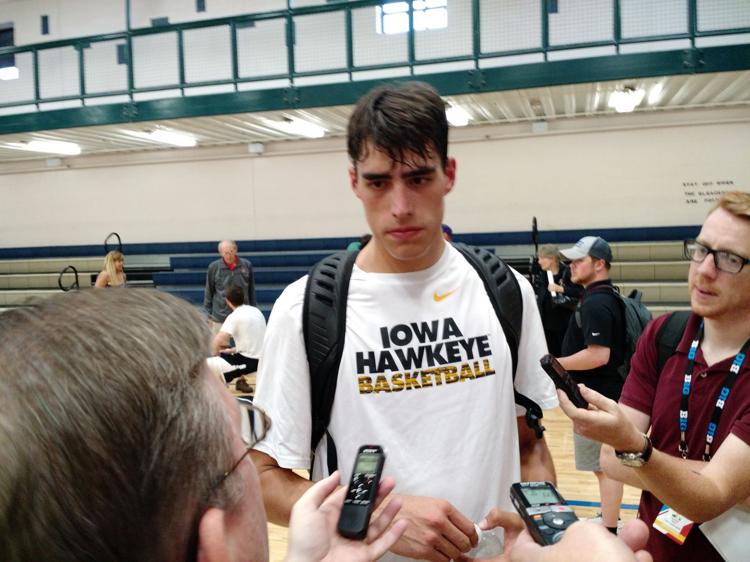 Nunge and Garza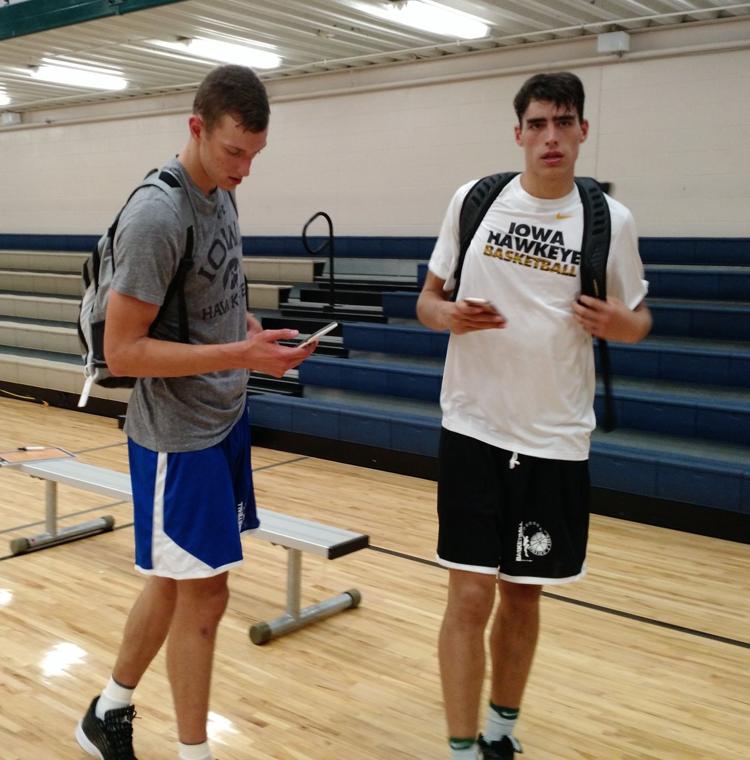 Luka Garza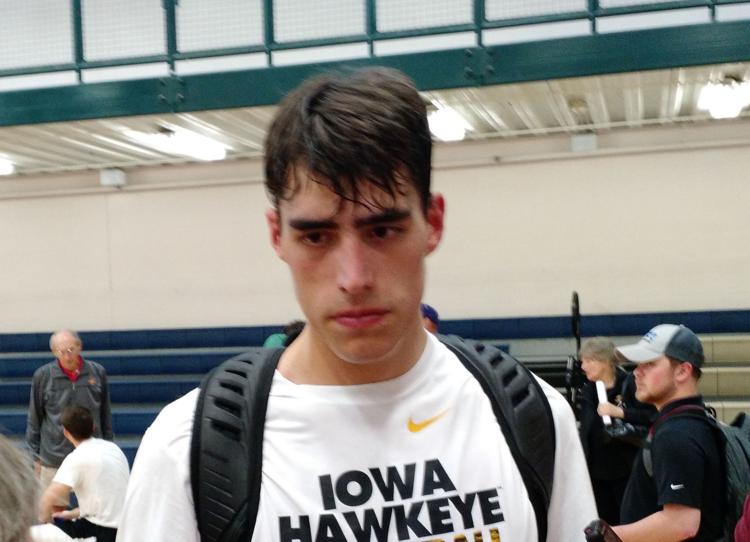 Luka Garza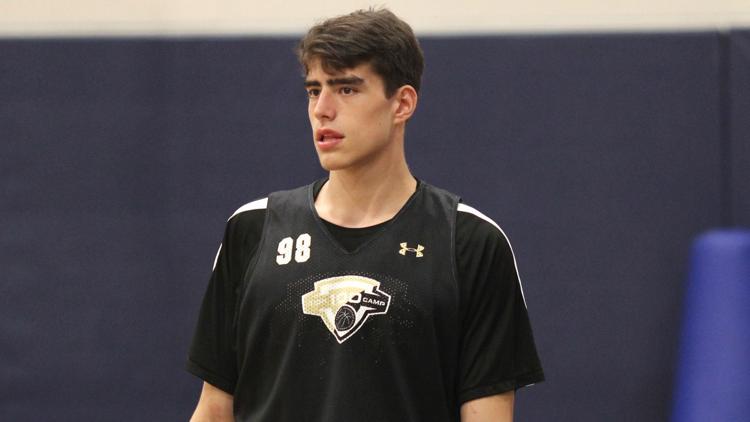 Luka Garza