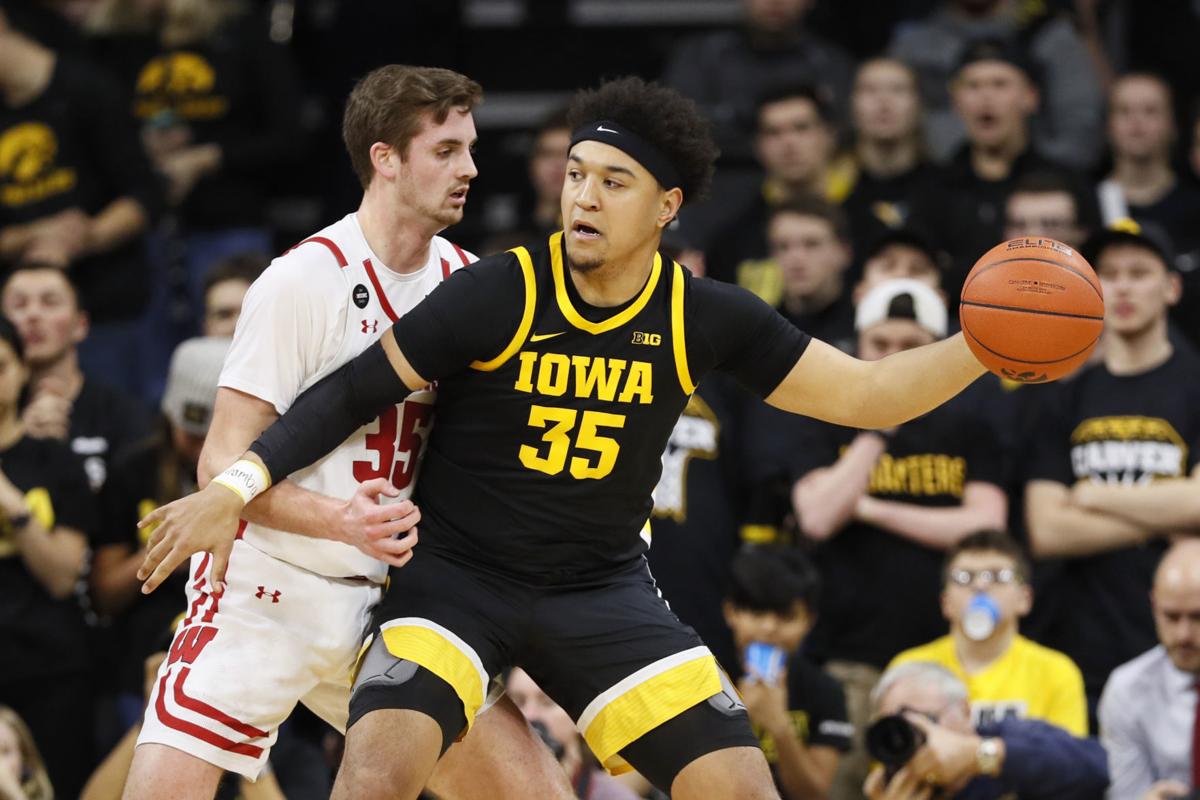 The Iowa basketball team finally took a day off Sunday.
Then the Hawkeyes took another one Monday.
They had to. It was required by NCAA rules. But it probably was a good thing anyway. The Hawkeyes may need their strength for what lies ahead.
Especially since they will be even more shorthanded than they already were for at least one game. Junior Cordell Pemsl  has been suspended for Thursday's game against Indiana for a violation of the university's student-athlete code of conduct.
Pemsl was arrested in Iowa City in the early morning hours Monday for driving with a revoked license. The 6-foot-9 forward pleaded guilty to driving while intoxicated in September and lost his license for six months as a result.
He was pulled over by police at about 1 a.m. Monday because of a broken taillight cover and when it was determined he did not have a valid license, he was taken into custody. He faces a charge of driving with a revoked license, a serious misdemeanor punishable by up to one year in jail.
Pemsl, who was suspended for two games as a result of the previous infraction, has played in 22 games this season, all off the bench, averaging 2.4 points and 2.8 rebounds per game.
Although he is averaging only about 12 minutes per game, it leaves the Hawkeyes (17-7, 8-5 Big Ten) with only eight scholarship players available.
At least the players got a couple of days off to get rejuvenated for a very challenging seven-game stretch to close out the regular season.
NCAA rules require that players get at least one day each week in which they are not required to take part in any sort of team activities. No game. No practice. No film sessions. Nothing.
But there are exceptions. If a team has three games in one week, it can go without a day off as long as the players get two days off the week before or the week after. During a recent stretch in which the Hawkeyes played five games in 13 days, McCaffery had them working every day.
"We pretty much have to keep grinding and you don't give them any time off,'' McCaffery said last week. "You can cut it back, watch some film, do some shooting, but you've got a lot of stuff to cover.''
This two-day break was the requisite makeup for that stretch.
McCaffery said he would have given his players Sunday off anyway. He admitted he likely would not have given them Monday if the NCAA didn't require it.
You have free articles remaining.
"We definitely need it because this has been a long stretch for us, going on the road and playing really tough teams at home and not being able to get any off days,'' center Luka Garza said. "It's tough. So now we'll be able to regroup, get in the gym individually, heal our bodies and be ready for this tough road trip.''
The Hawkeyes play at Indiana on Thursday, then have a noon date at Minnesota on Sunday.
It's the start of a closing stretch of seven games against formidable teams. Indiana's recent struggles have dropped the Hoosiers to No. 61 in the NCAA's NET rankings, but the other six remaining opponents are all in the top 40. Only three of those games are at home in Carver-Hawkeye Arena, where the Hawkeyes have won 11 straight games.
"I think we've put ourselves in a good position to be one of the top teams in the Big Ten,'' sophomore forward Joe Wieskamp said after scoring a career-high 30 points in a Saturday rout of Nebraska. "Obviously, we've lost a couple of games we all think we could have won but I think for the most part we've had a pretty good season.
"We're looking forward to a couple of days to recharge our bodies and really focus on the end of the season. We're kind of in the middle of the pack and we could easily fall toward the bottom. That's how good the Big Ten is. We want to do what we can to stay near the top.''
Dropping: After splitting two games last week, Iowa dropped to No. 21 in the new Associated Press poll that was released Monday.
Maryland is the highest ranked Big Ten team at No. 9 with Penn State 13th and Illinois 22nd. Michigan State is tops on list of other teams receiving votes, which also includes Purdue, Ohio State, Michigan and Rutgers.
Cheering the walk-ons: There was a huge celebration on the Iowa bench when a couple of the team's walk-ons received extensive playing time and even got a chance to score in the 96-74 win over Nebraska.
Austin Ash tossed in two 3-point field goals about 30 seconds apart and finished with eight points. There was another big cheer when Nicolas Hobbs scored his first points of the season with the help of a goaltending call with a minute, 21 seconds remaining.
"He's my roommate and also my best friend on the team so it's very exciting when he gets into the game,'' Garza said of Hobbs. "I just wanted him to do his best and get a bucket, and he did.''
Let it fly: Garza's father, Frank, wore a microphone during the television broadcast of Iowa's game against Tennessee in the NCAA tournament last March and at one point he shouted "Let the peacock fly'' while exhorting on the Hawkeyes.
The phrase has caught on with fans and now Frank is having t-shirts made. All proceeds from the sale of "Let the peacock fly'' shirts will be donated to charity with 55% going to Iowa public schools and 45% going to the Elevate youth programs of Washington D.C.
POWs: Penn State senior Lamar Stevens was named the Big Ten player of the week after averaging 28.5 points and 7 rebounds in a pair of victories last week. He had a career-best 33 points in a win over Minnesota.
Indiana's Trayce Jackson-Davis was named the freshman of the week for the fourth time this season.
Purdue routs No. 17 Iowa 104-68 in offensive outburst
Purdue routs No. 17 Iowa 104-68 in offensive outburst
Illinois Iowa Basketball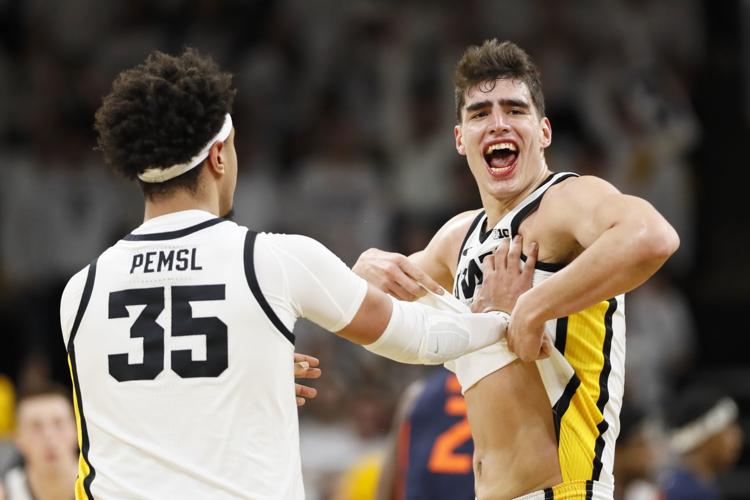 Illinois Iowa Basketball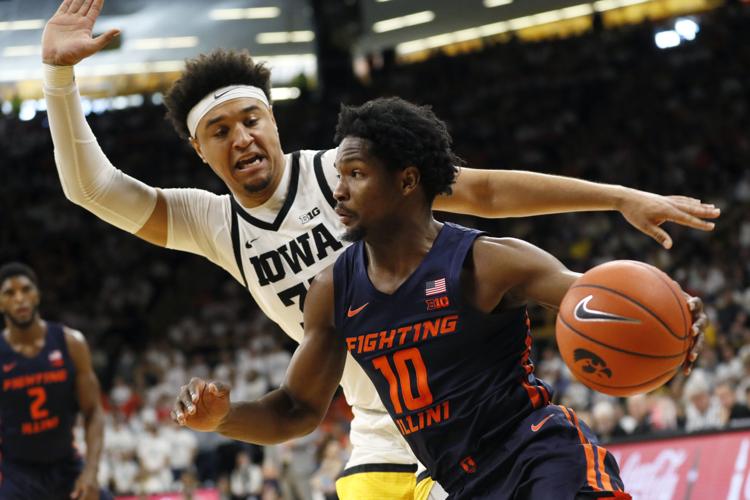 Garza has 25 points, No. 18 Iowa beats No. 19 Illinois 72-65
Wisconsin Iowa Basketball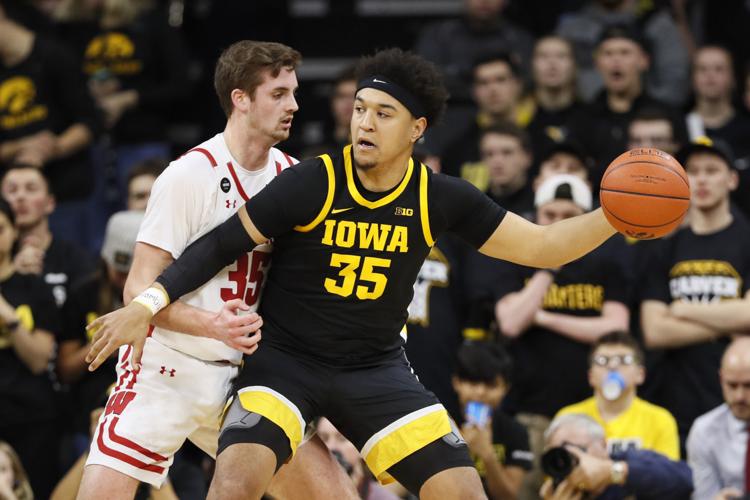 No. 19 Iowa holds off No. 24 Rutgers, 85-80
No. 19 Iowa holds off No. 24 Rutgers, 85-80
Kennesaw St Iowa Basketball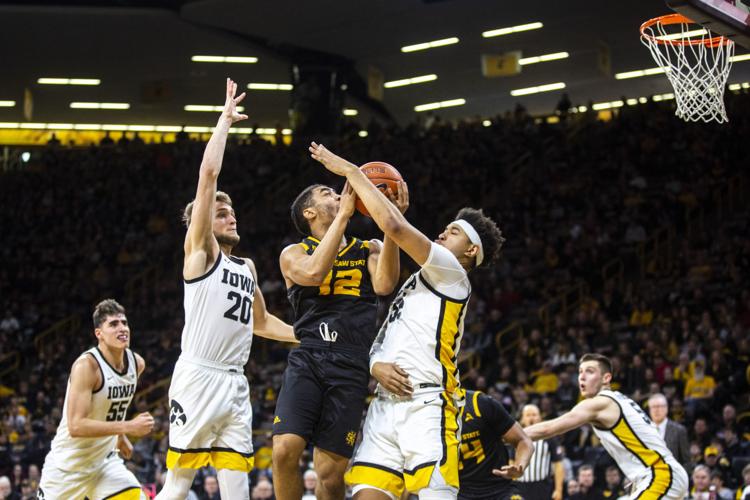 Pemsl and dog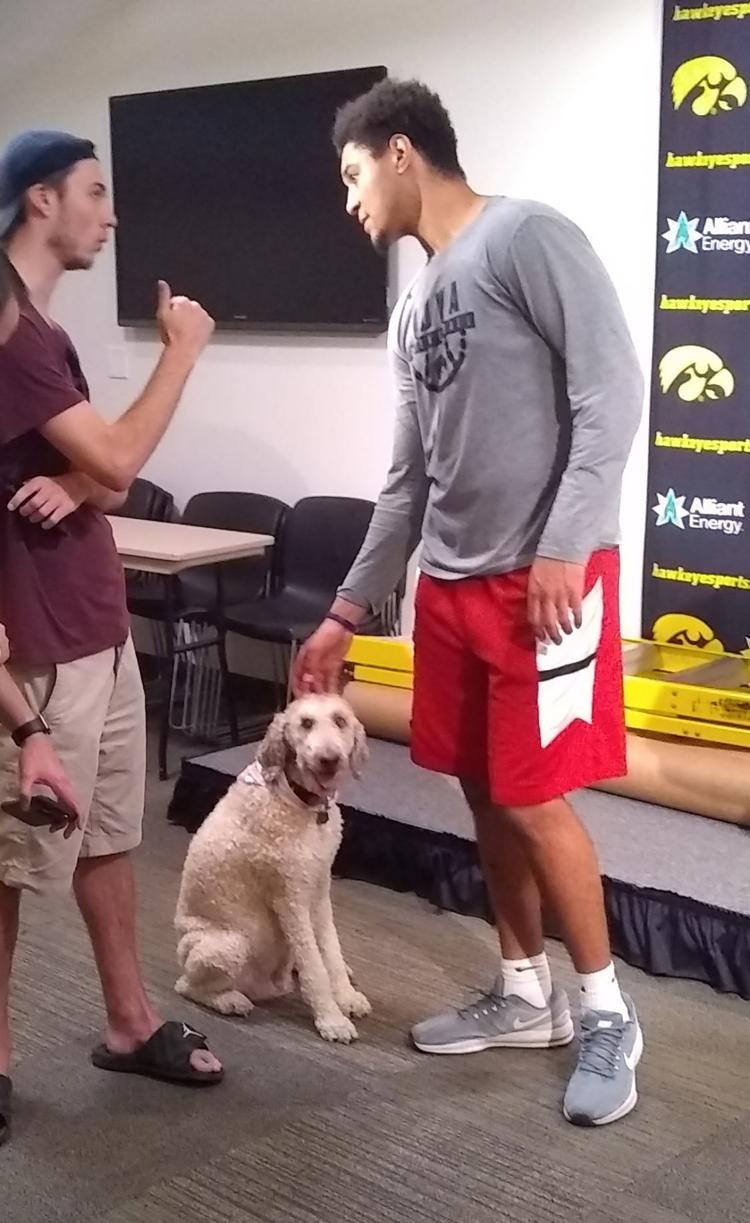 APTOPIX Michigan Iowa Basketball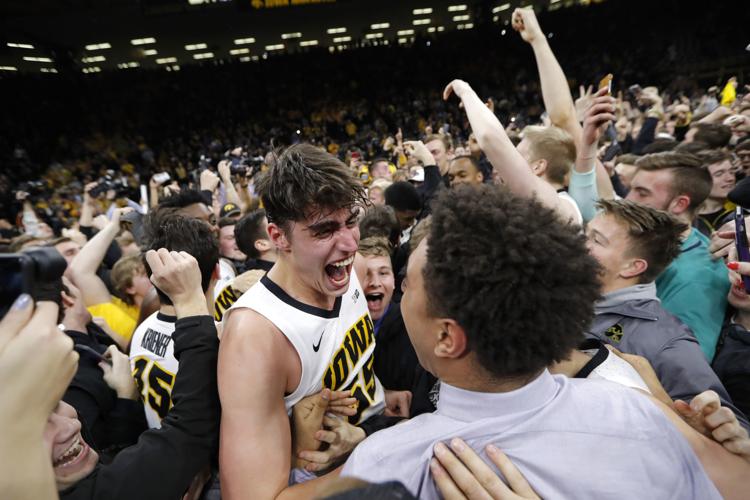 APTOPIX Michigan Iowa Basketball
Nebraska Iowa Basketball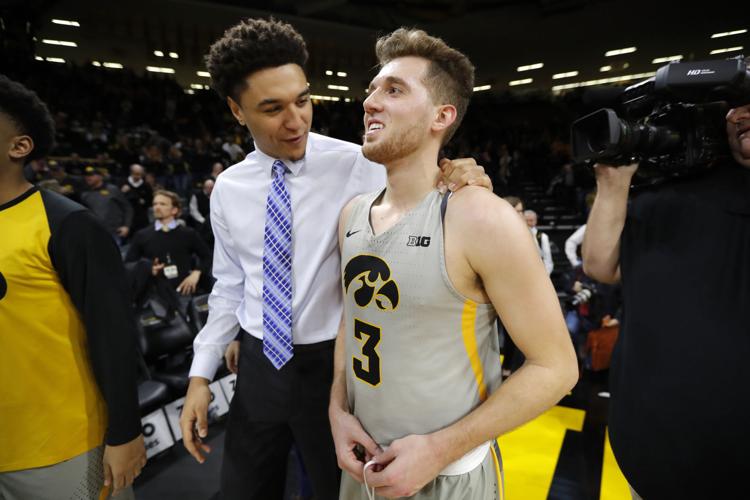 Savannah St Iowa Basketball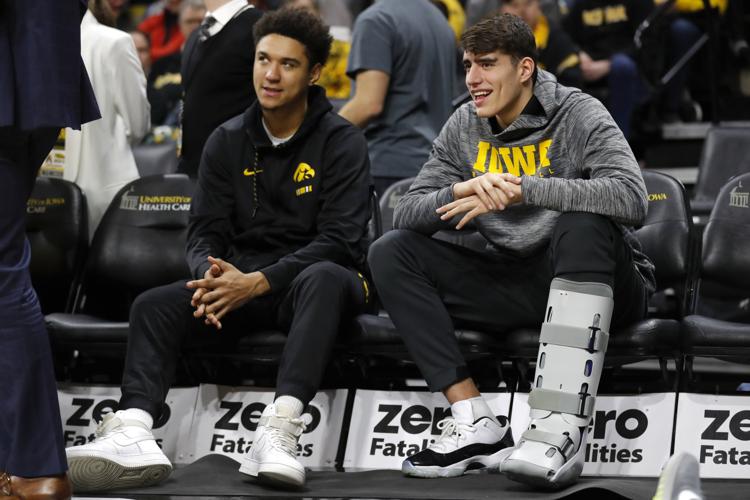 120618-Iowa-basketball-024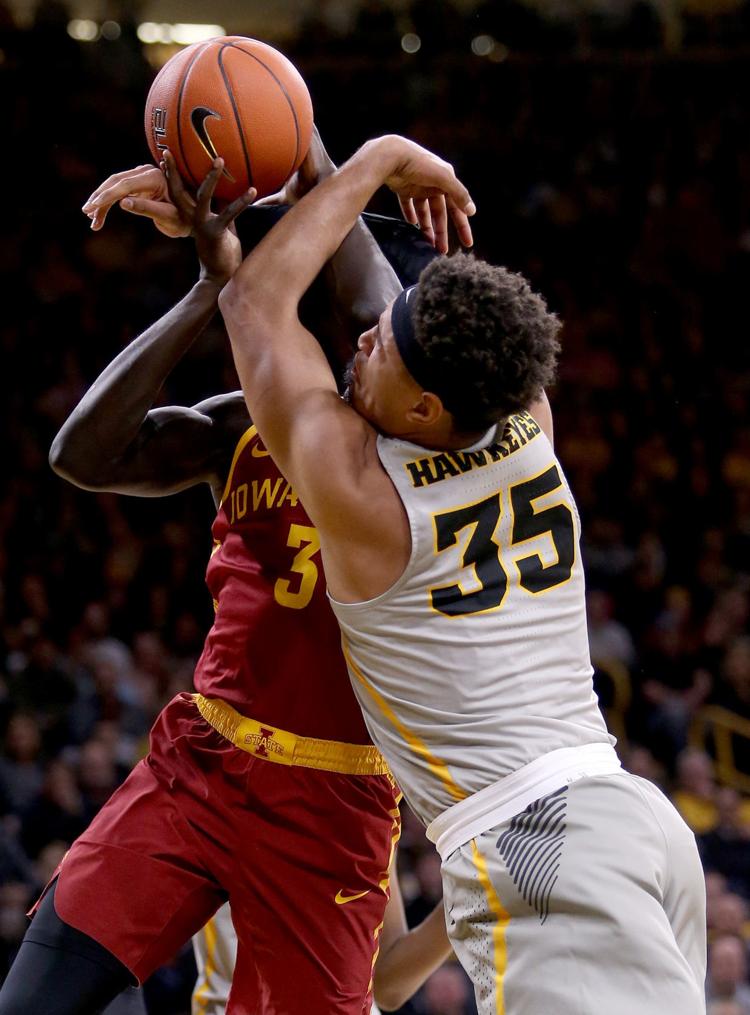 120618-Iowa-basketball-022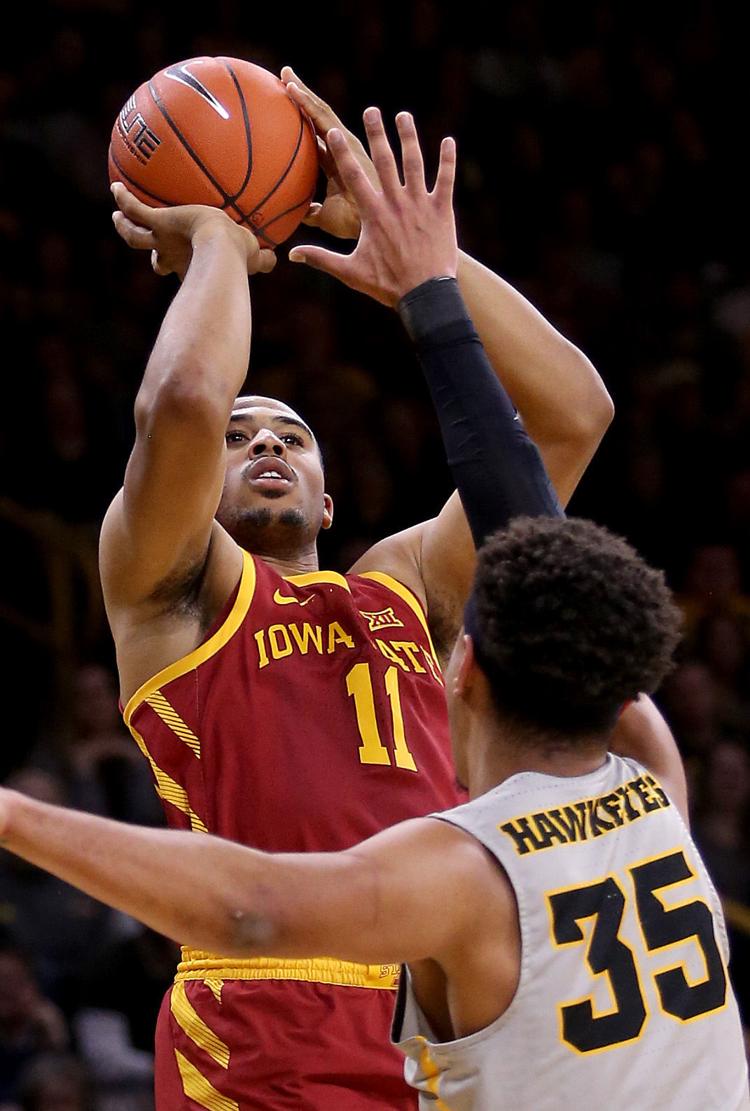 120618-Iowa-basketball-025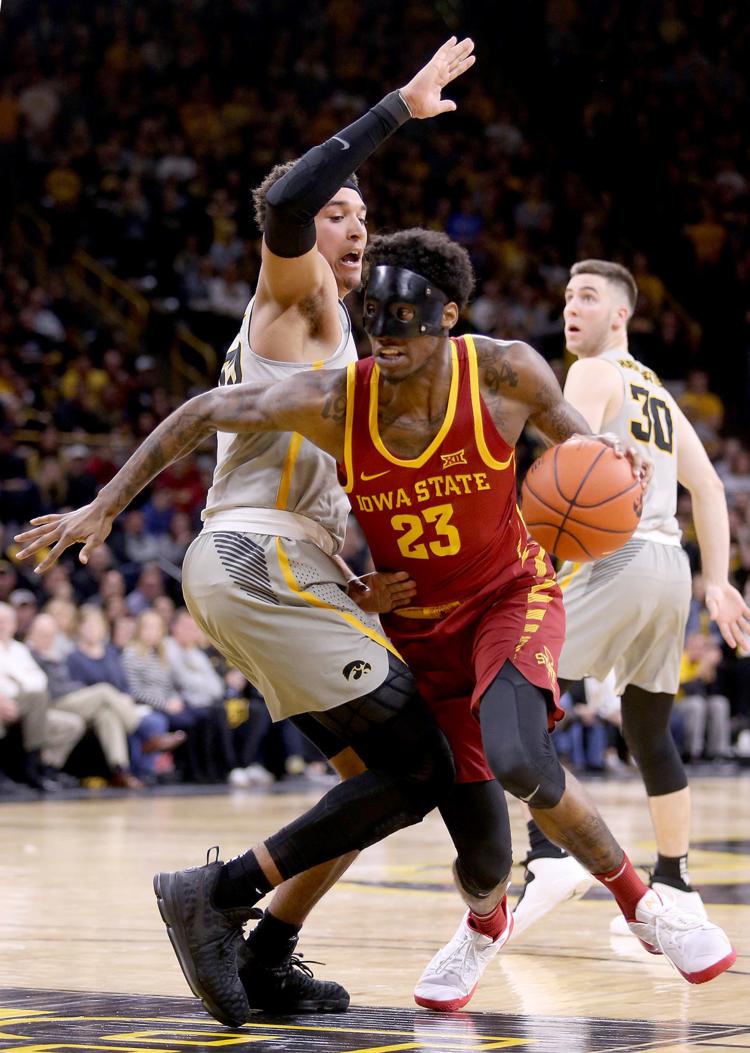 120618-Iowa-basketball-015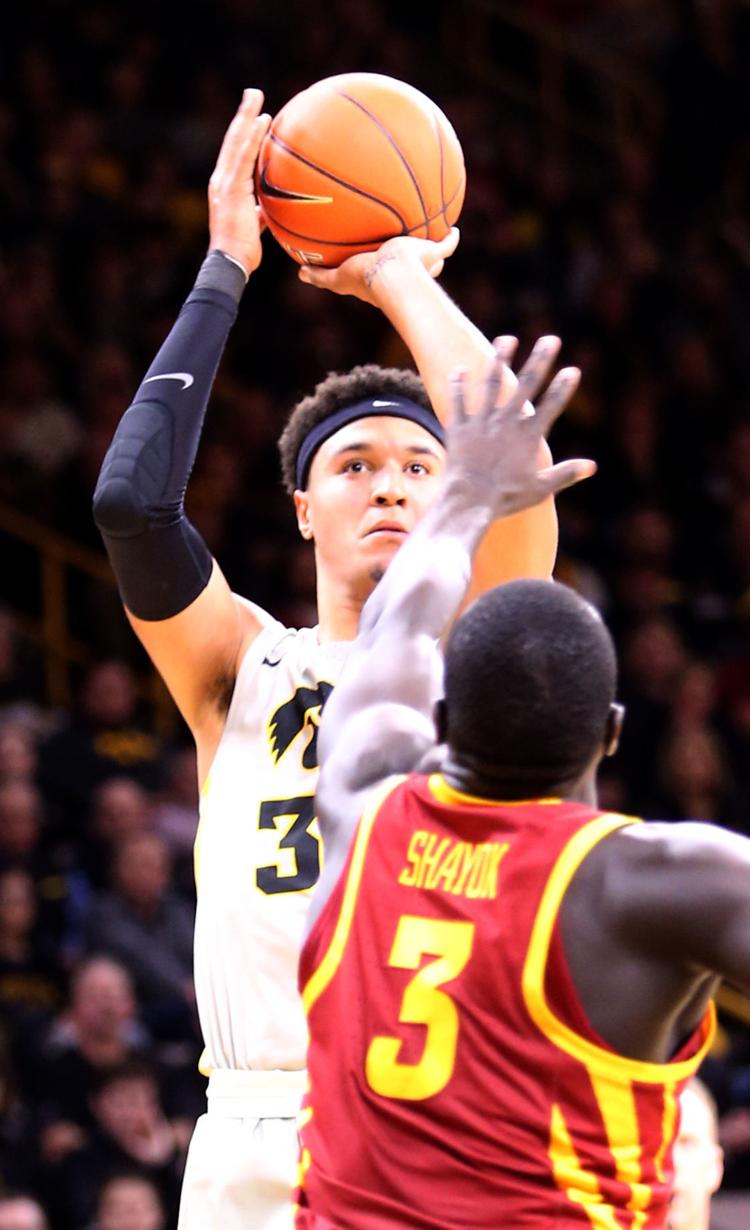 120618-Iowa-basketball-017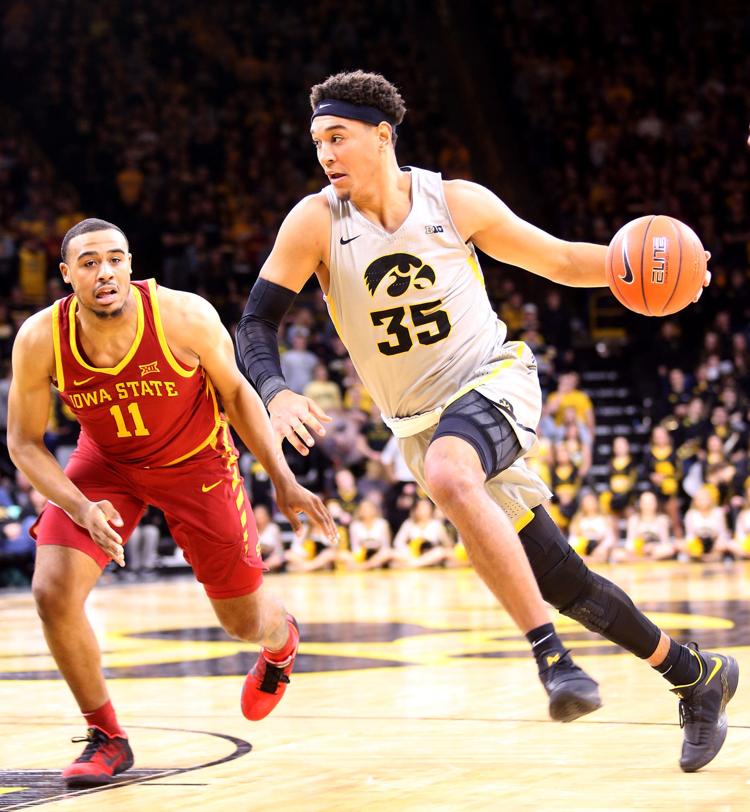 120618-Iowa-basketball-005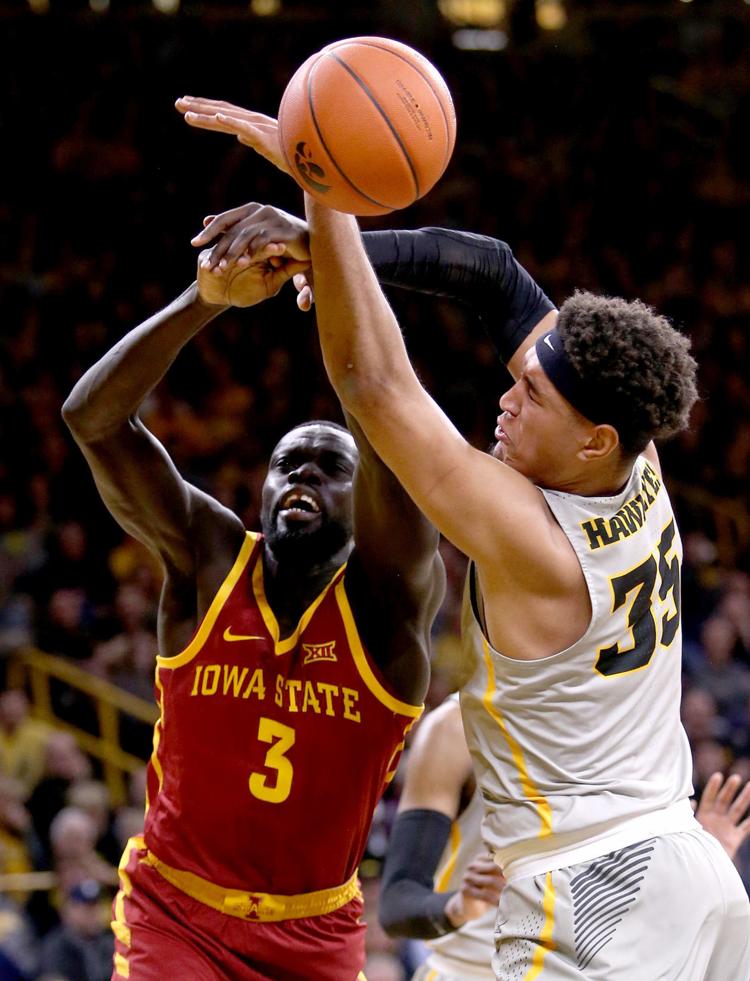 APTOPIX Alabama St Iowa Basketball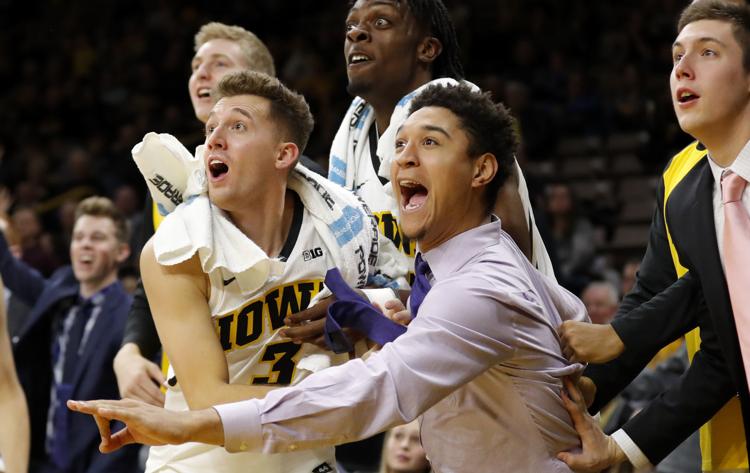 UMKC Iowa Basketball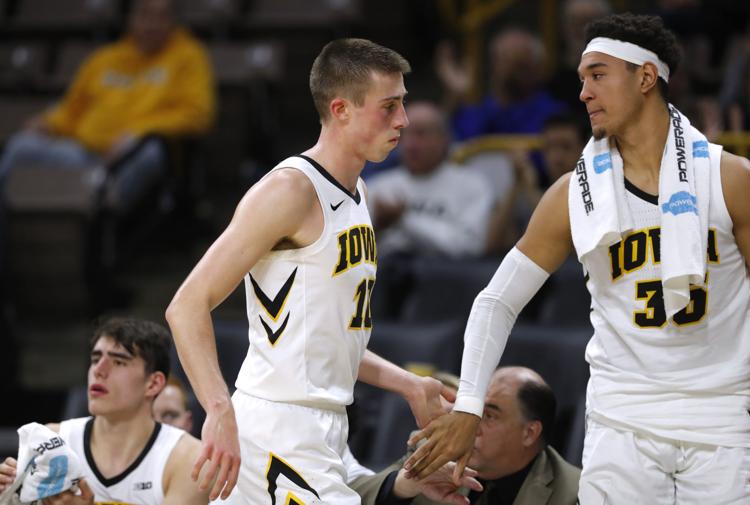 100818-Iowa-BB-Media-Day-036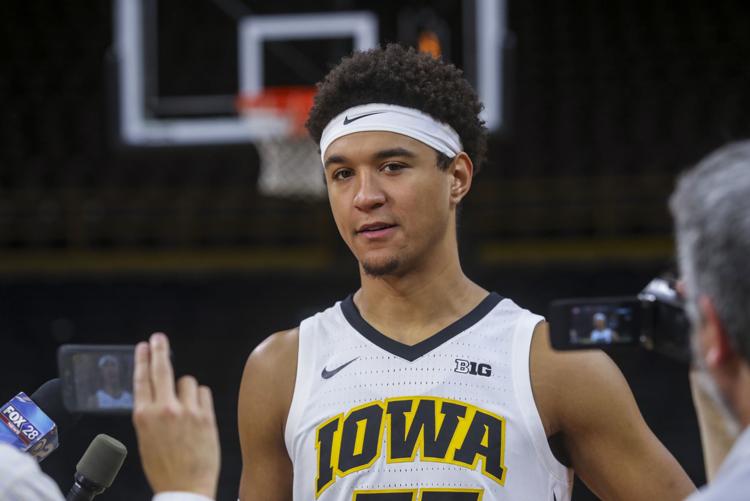 100818-Iowa-BB-Media-Day-015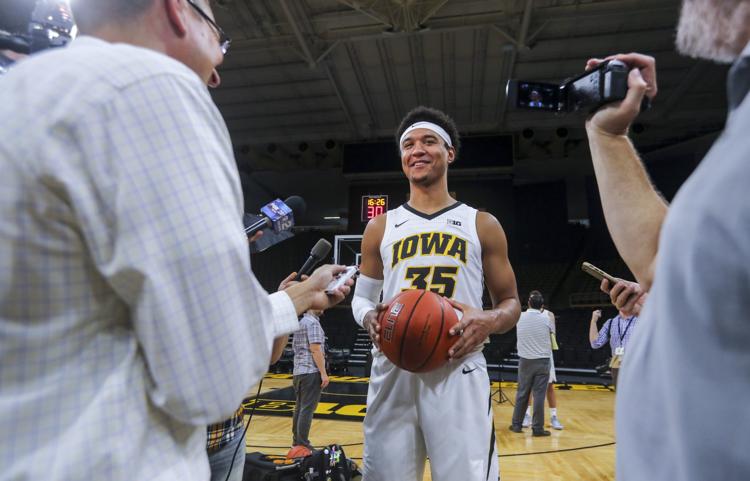 Pemsl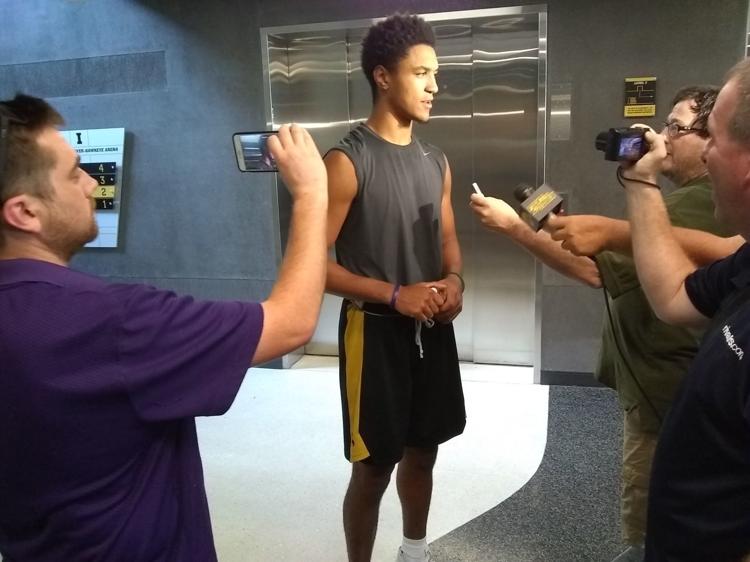 Michigan St Iowa Basketball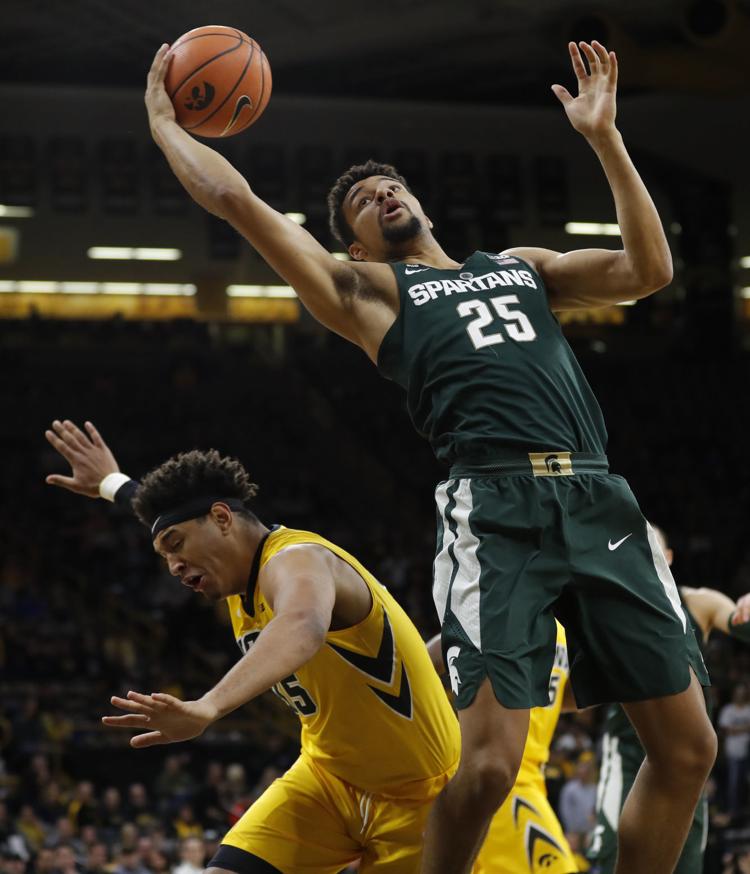 Wisconsin Iowa Basketball
Wisconsin Iowa Basketball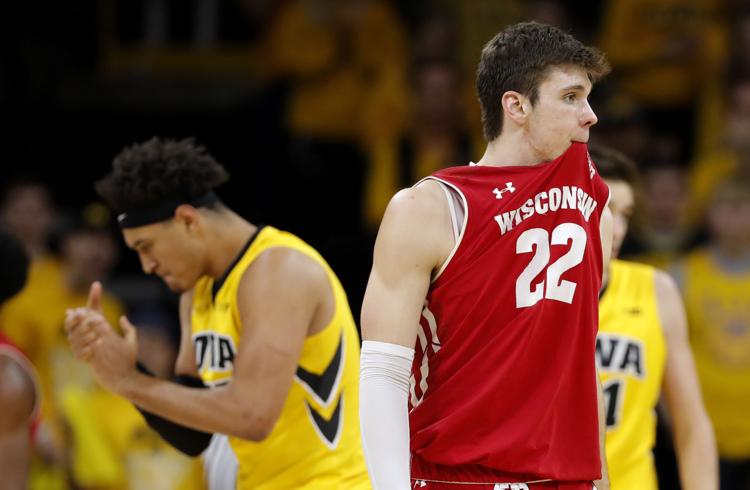 Purdue Iowa Basketball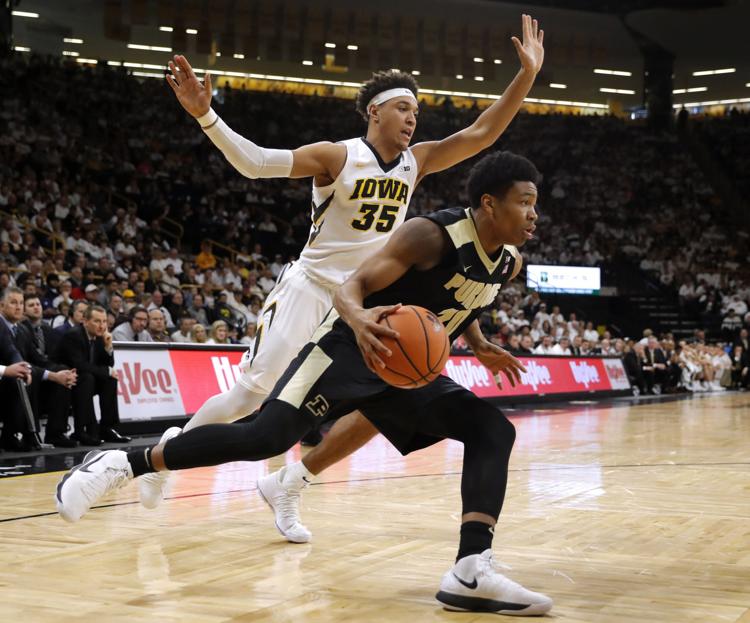 Ohio St Iowa Basketball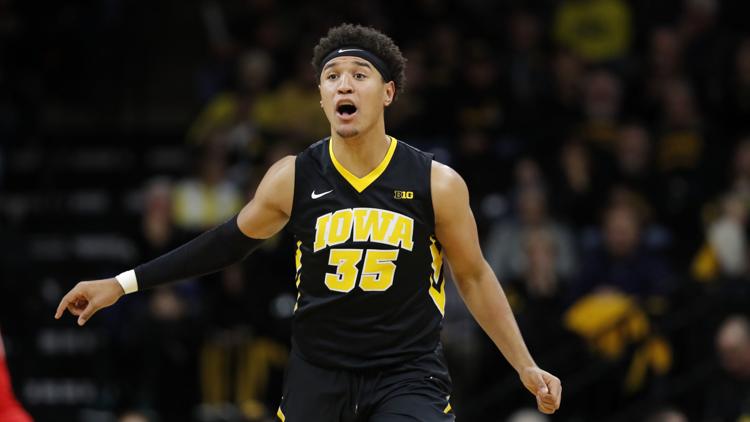 Ohio St Iowa Basketball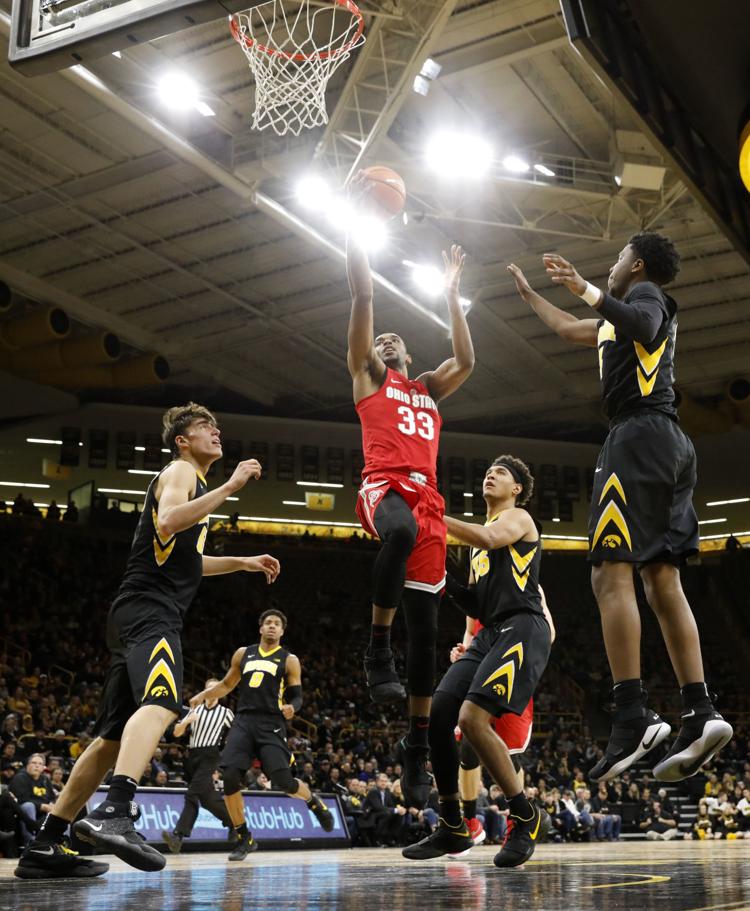 Cordell Pemsl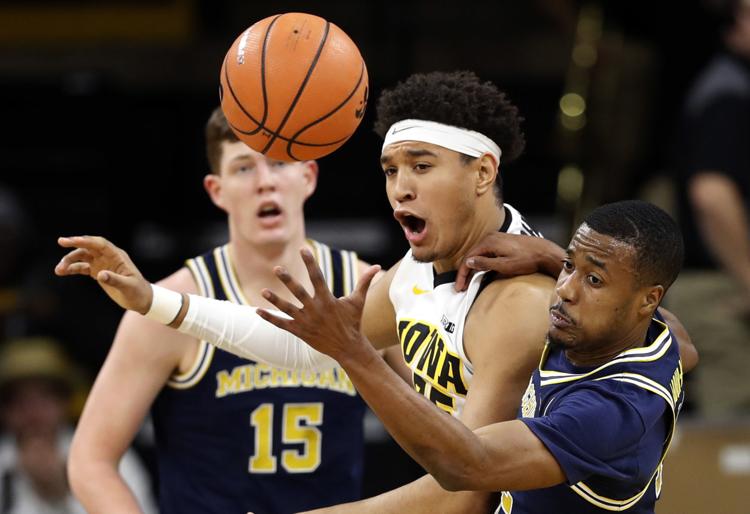 010218-IOWA-BASKETBALL-011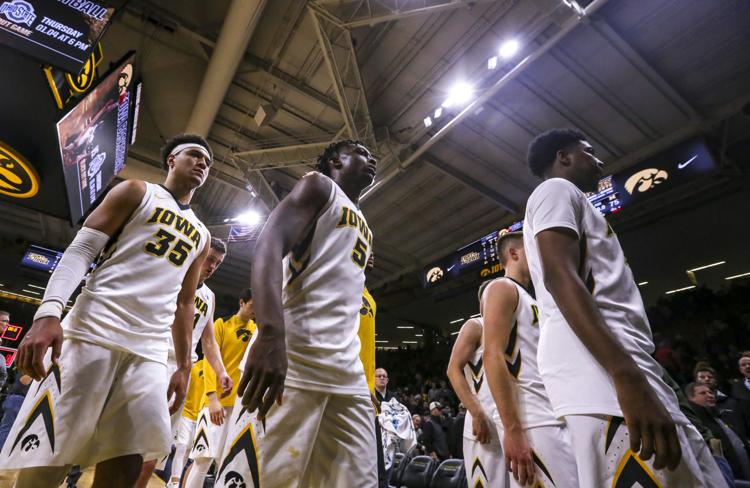 010218-IOWA-BASKETBALL-020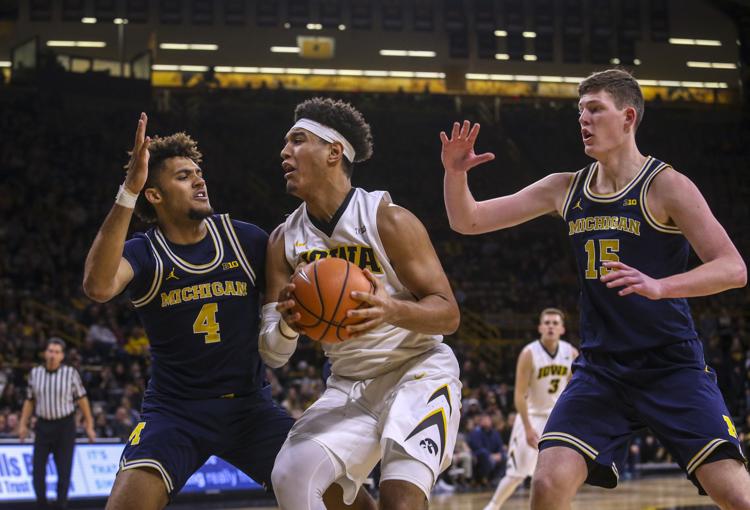 Cordell Pemsl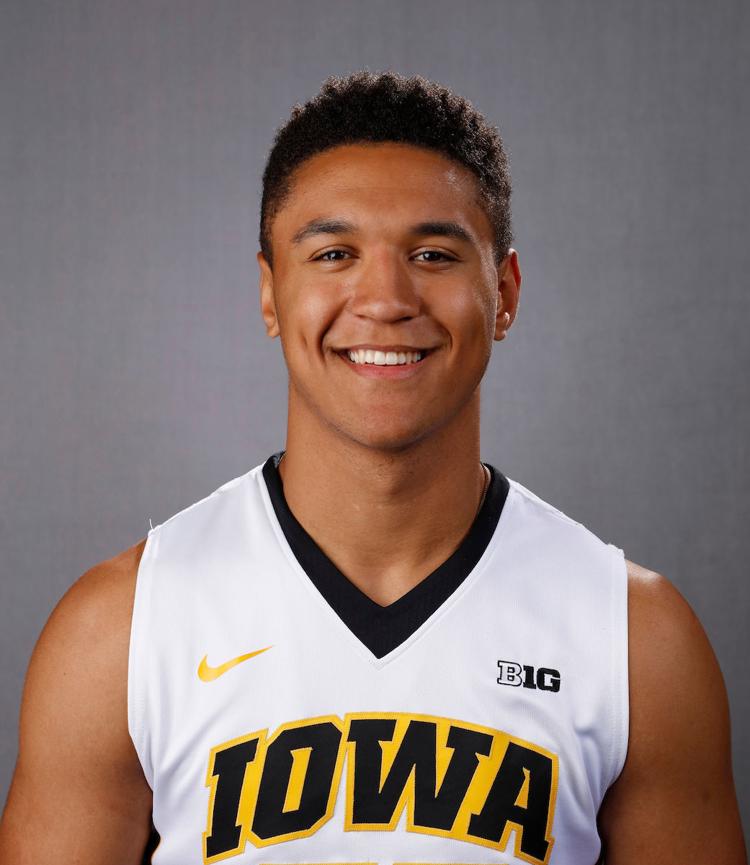 Iowa Iowa St Basketball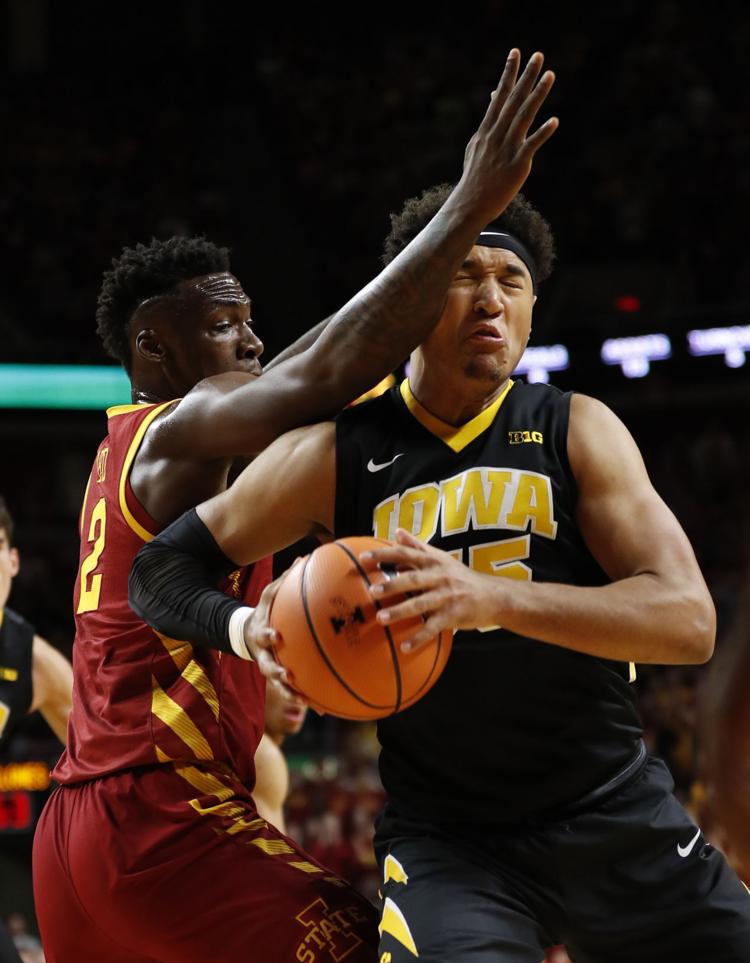 120217-Iowa-PennSt-017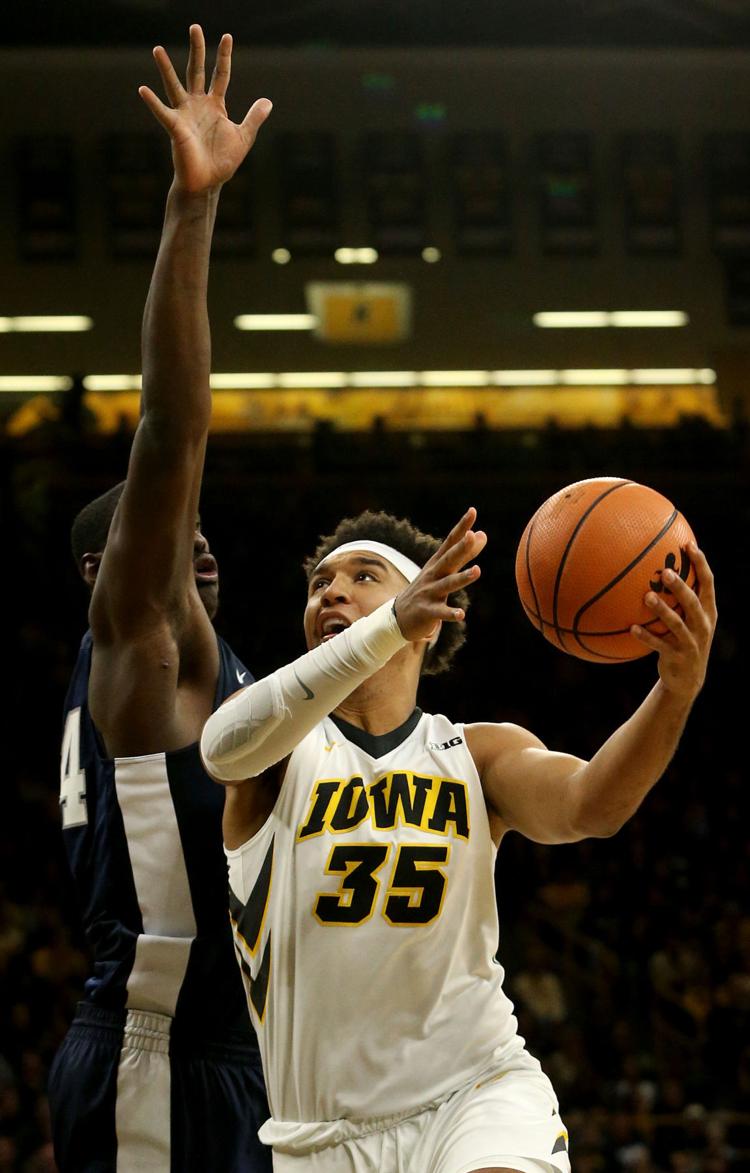 Iowa Virginia Tech Basketball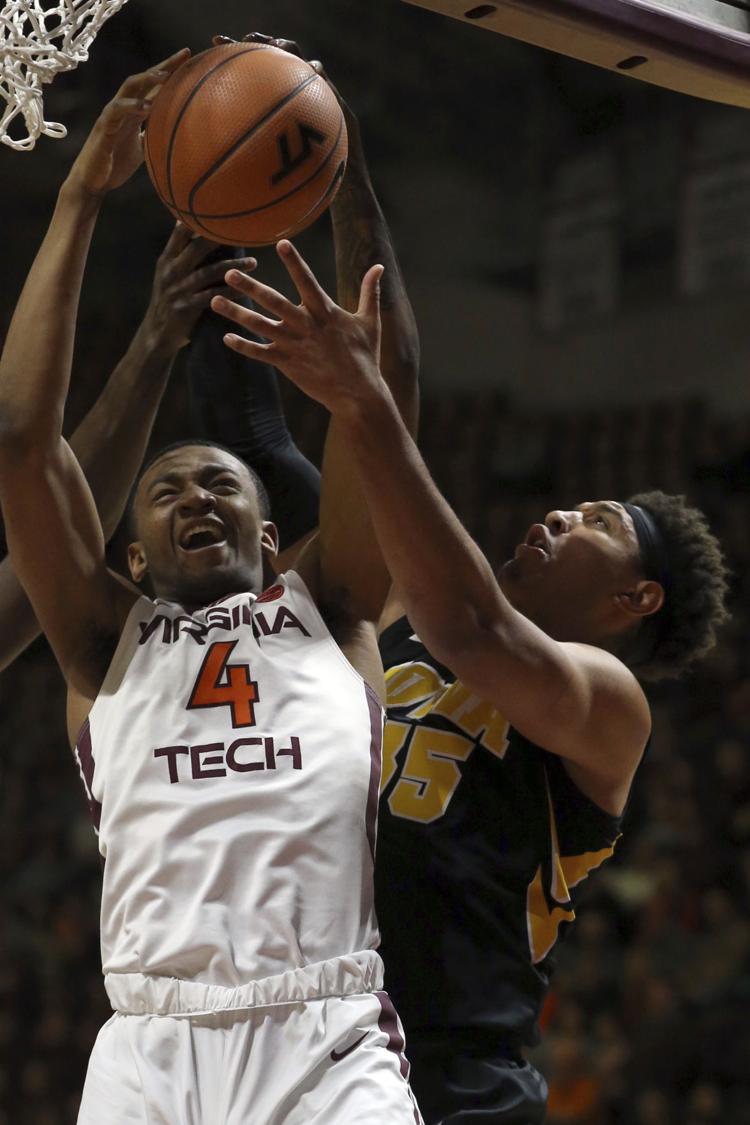 Alabama St Iowa Basketball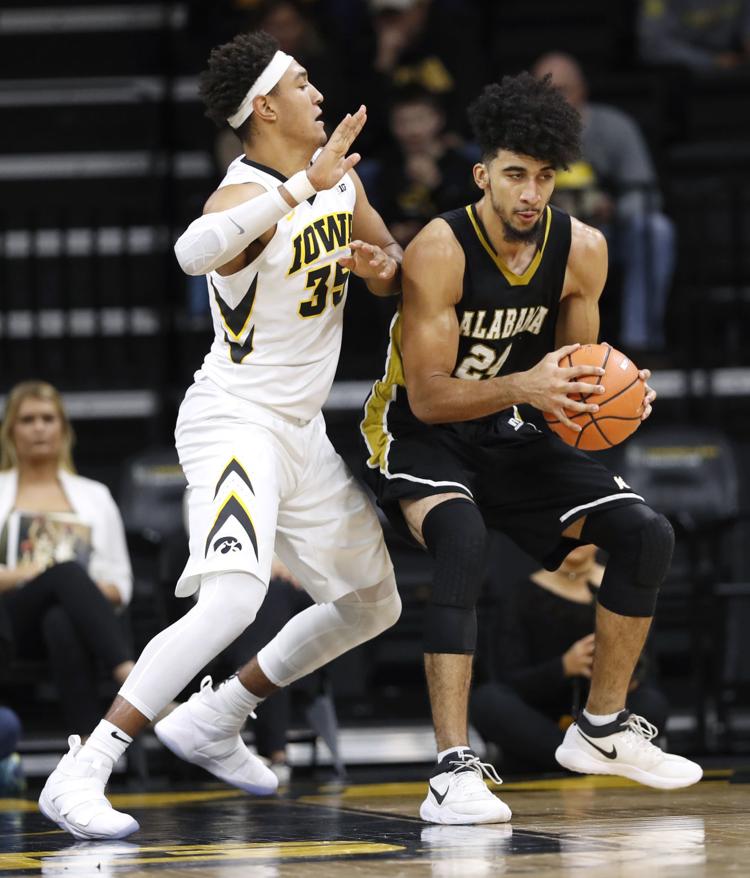 Alabama St Iowa Basketball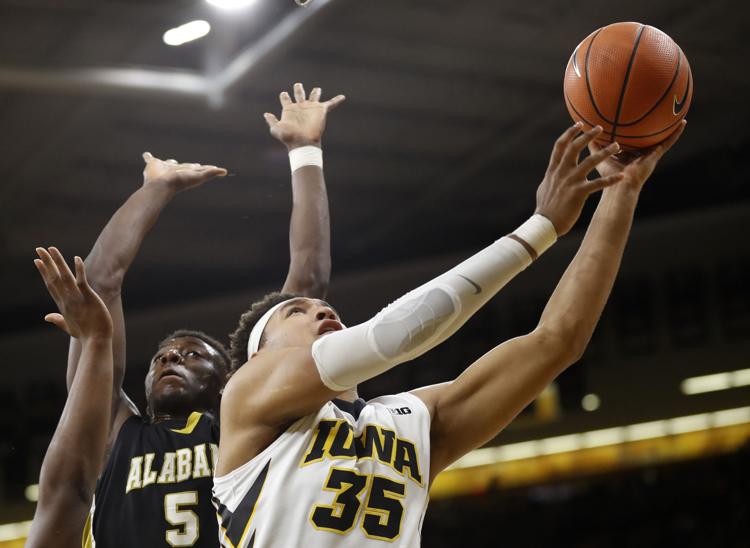 Alabama St Iowa Basketball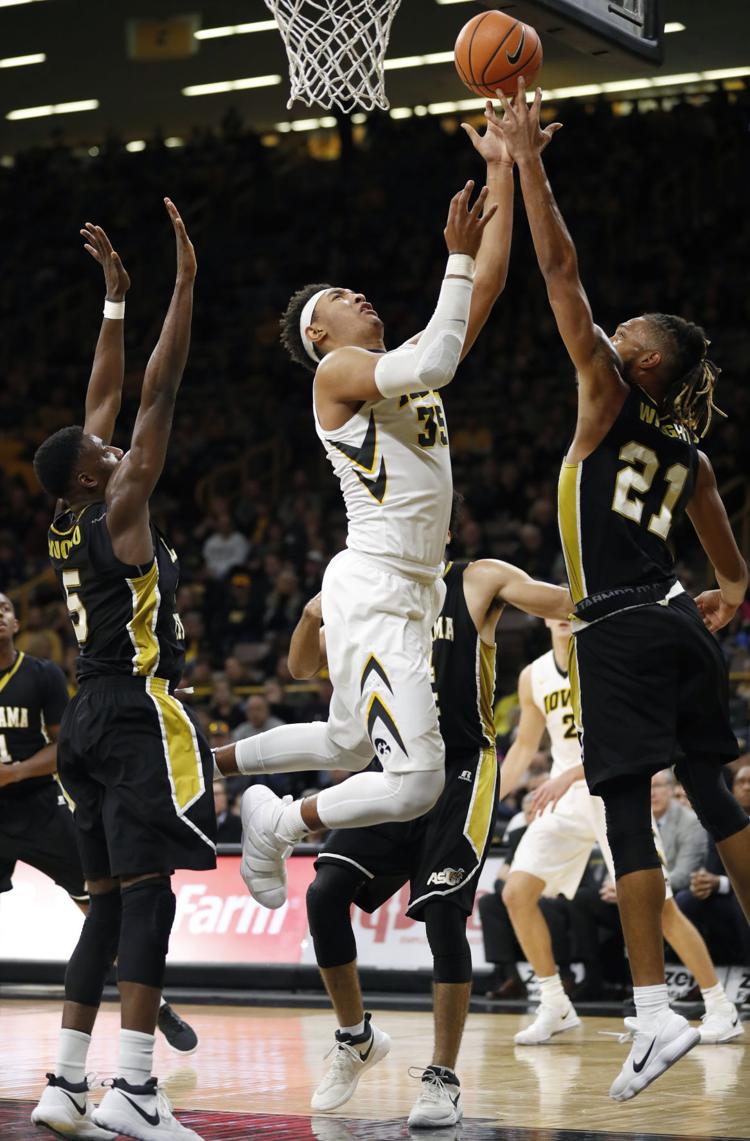 Iowa Northwestern Basketball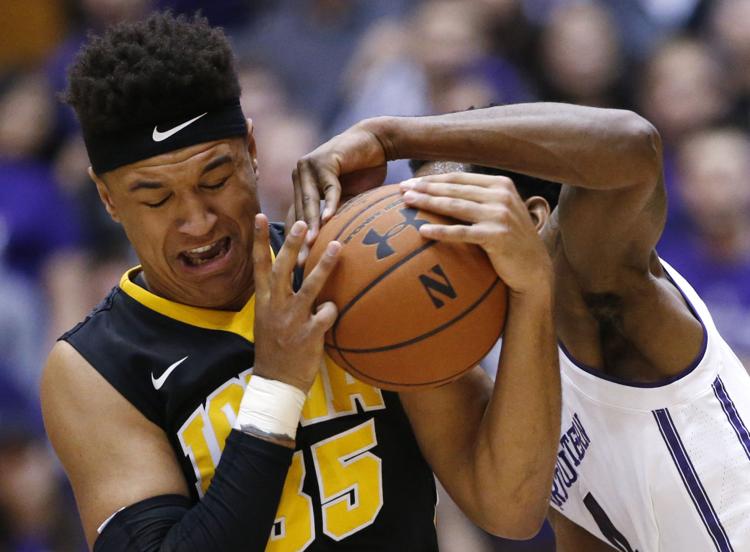 Nebraska Iowa Basketball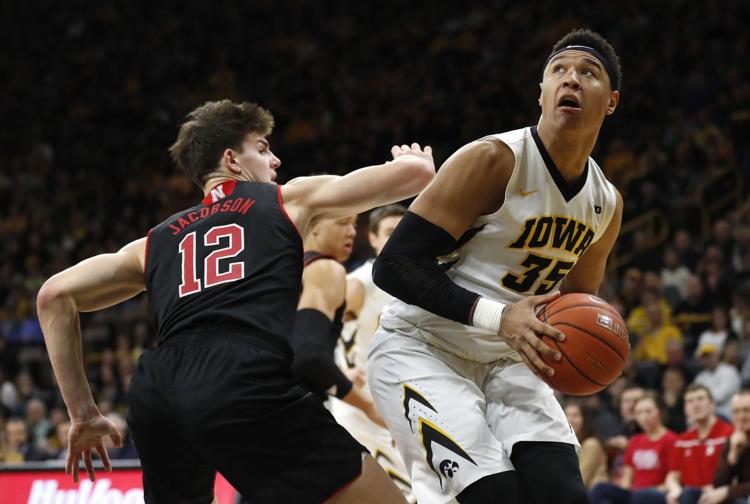 Iowa Rutgers Basketball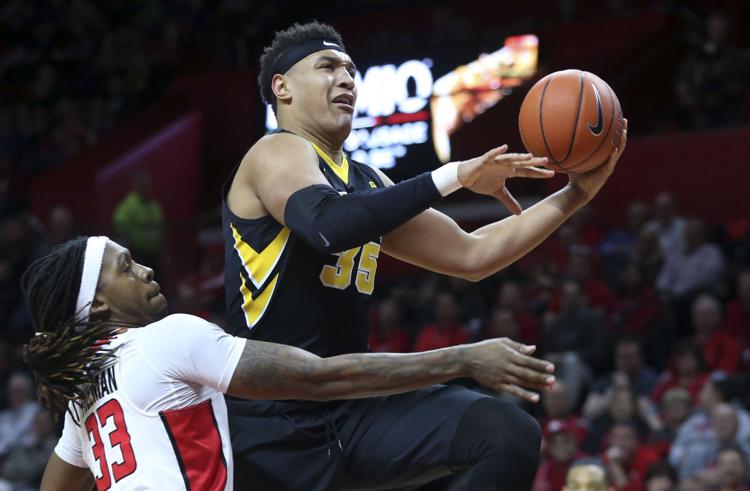 NIT S Dakota Iowa Basketball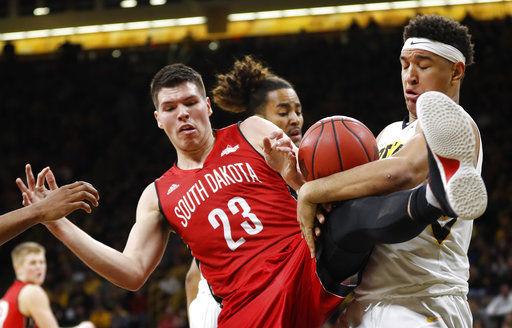 B10 Indiana Iowa Basketball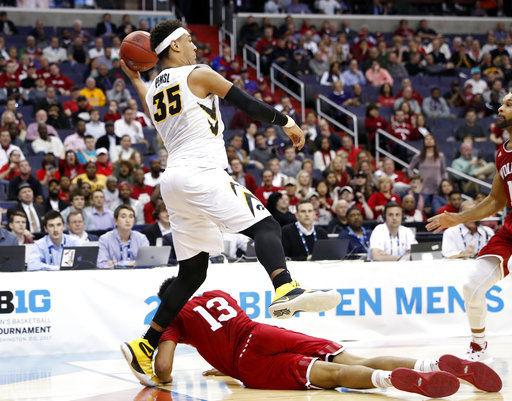 B10 Indiana Iowa Basketball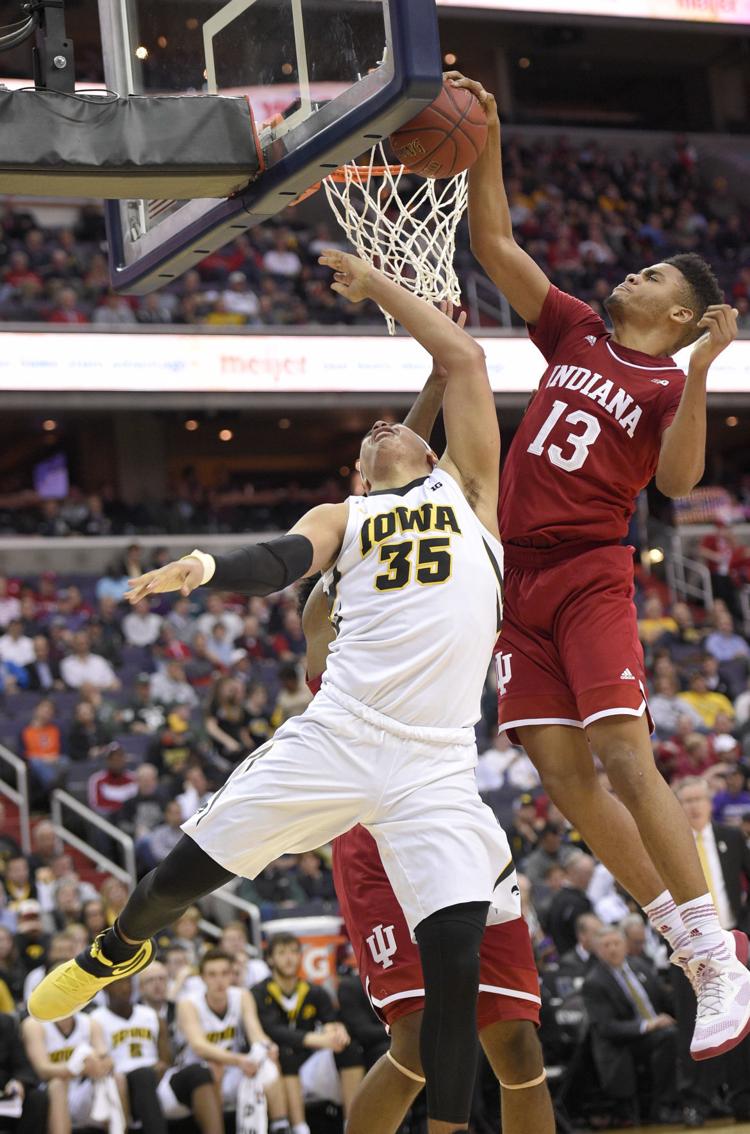 B10 Indiana Iowa Basketball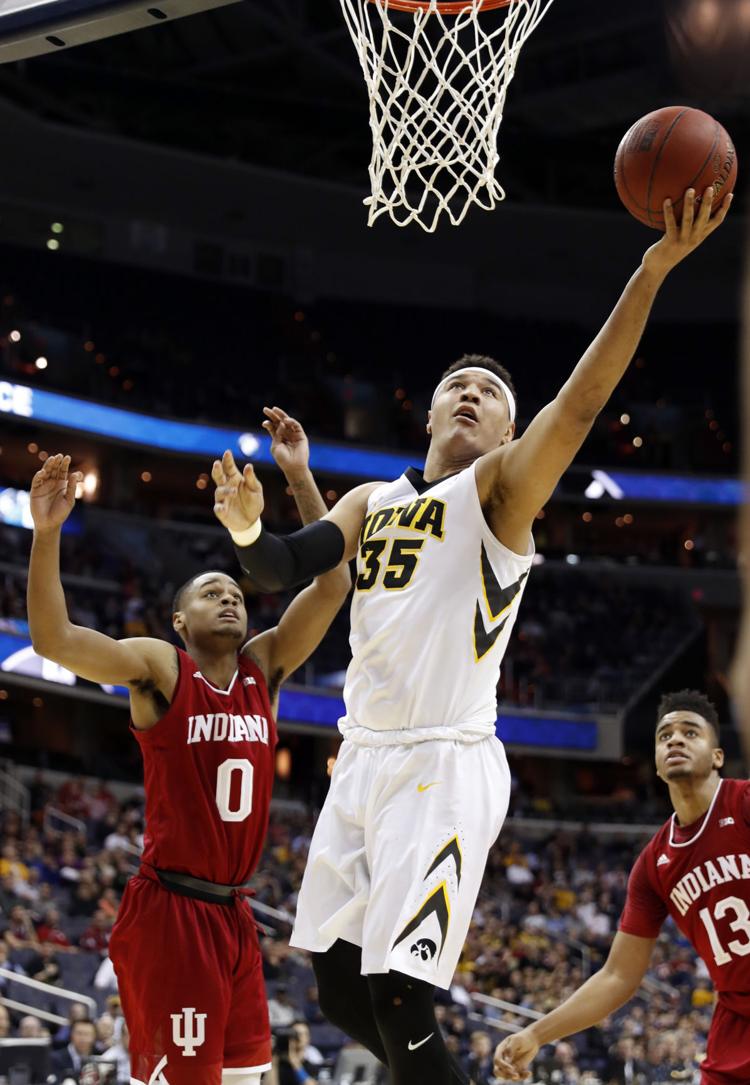 Indiana Iowa Basketball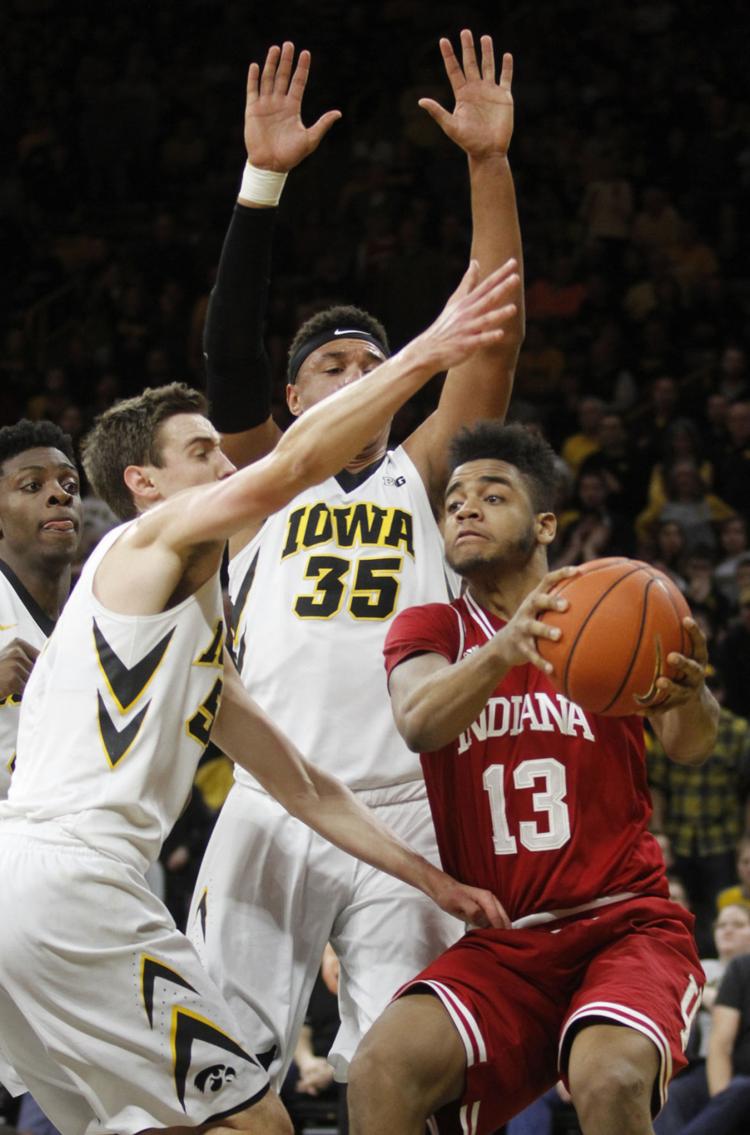 APTOPIX Penn St Iowa Basketball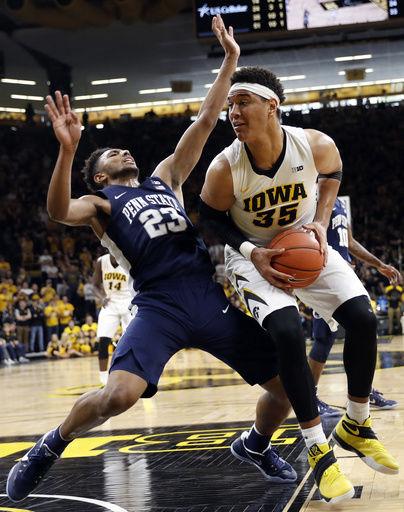 Penn St Iowa Basketball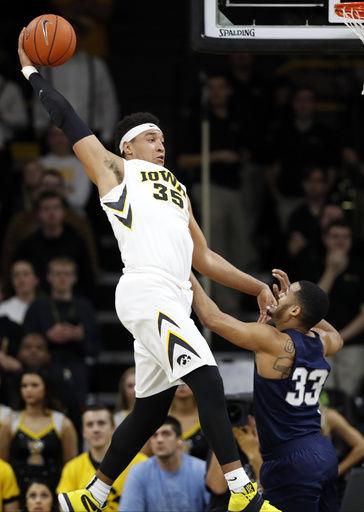 Penn St Iowa Basketball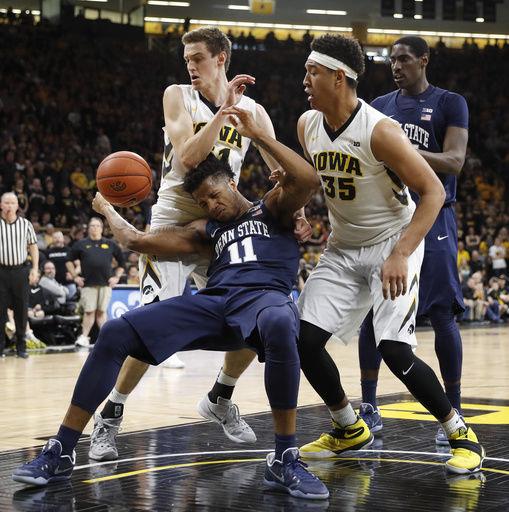 Penn St Iowa Basketball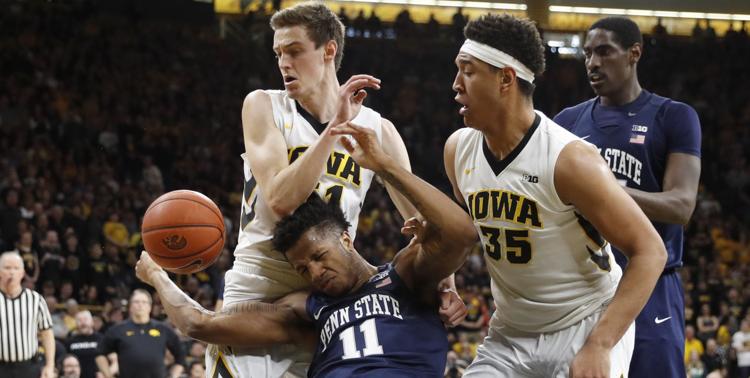 Penn St Iowa Basketball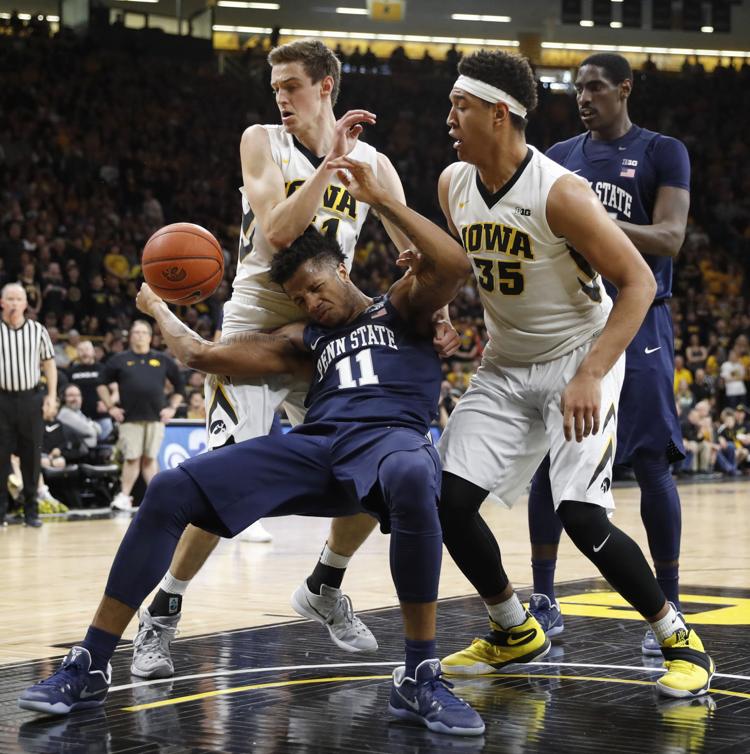 APTOPIX Penn St Iowa Basketball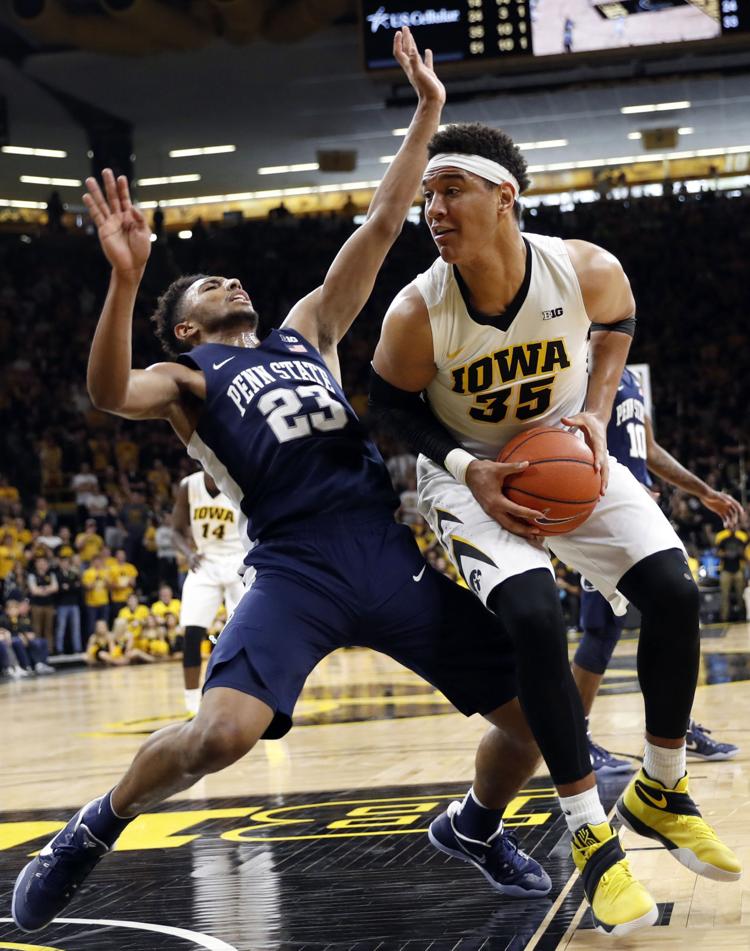 Iowa Wisconsin Basketball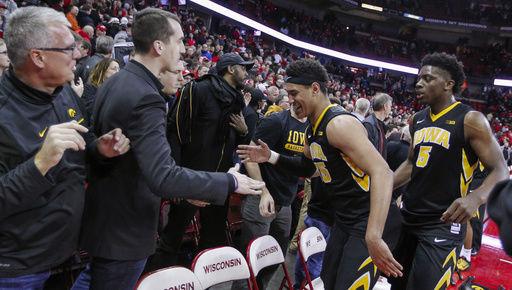 Iowa Wisconsin Basketball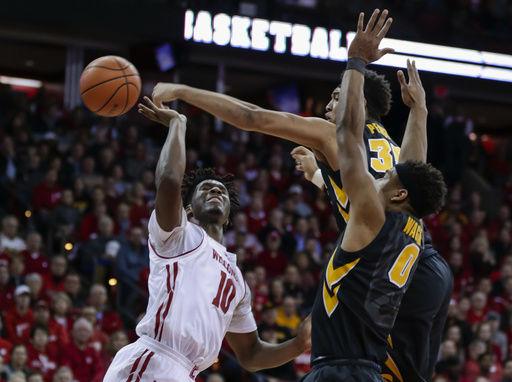 Iowa Maryland Basketball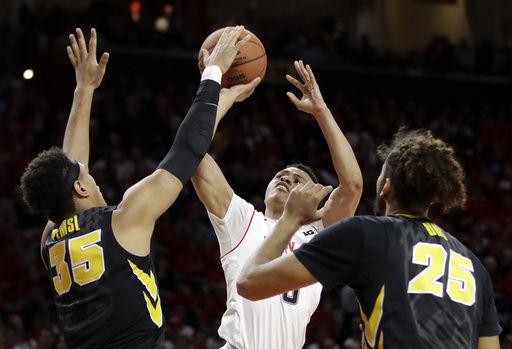 Iowa Maryland Basketball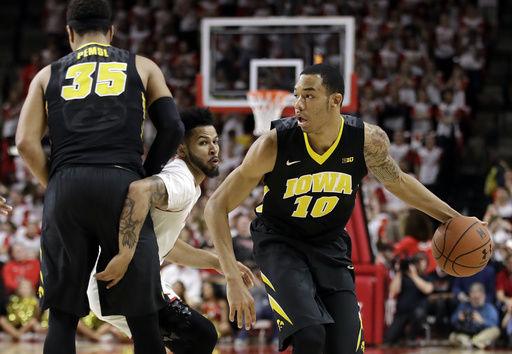 Illinois Iowa Basketball
Hill's 21, Lucas block help Illini hold off Iowa 70-66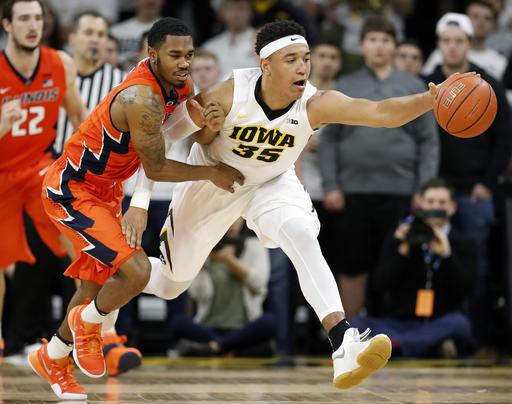 Iowa Michigan St Basketball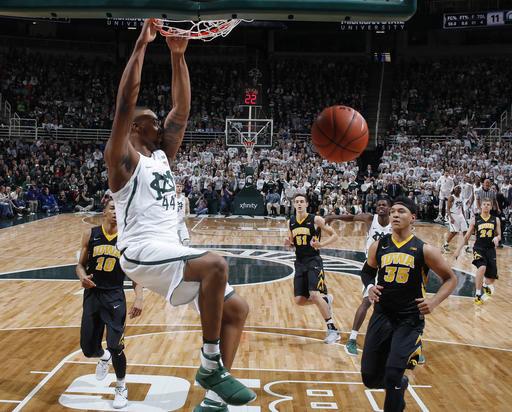 Iowa Minnesota Basketball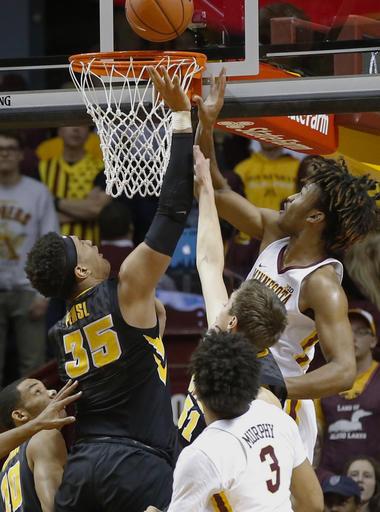 Iowa Minnesota Basketball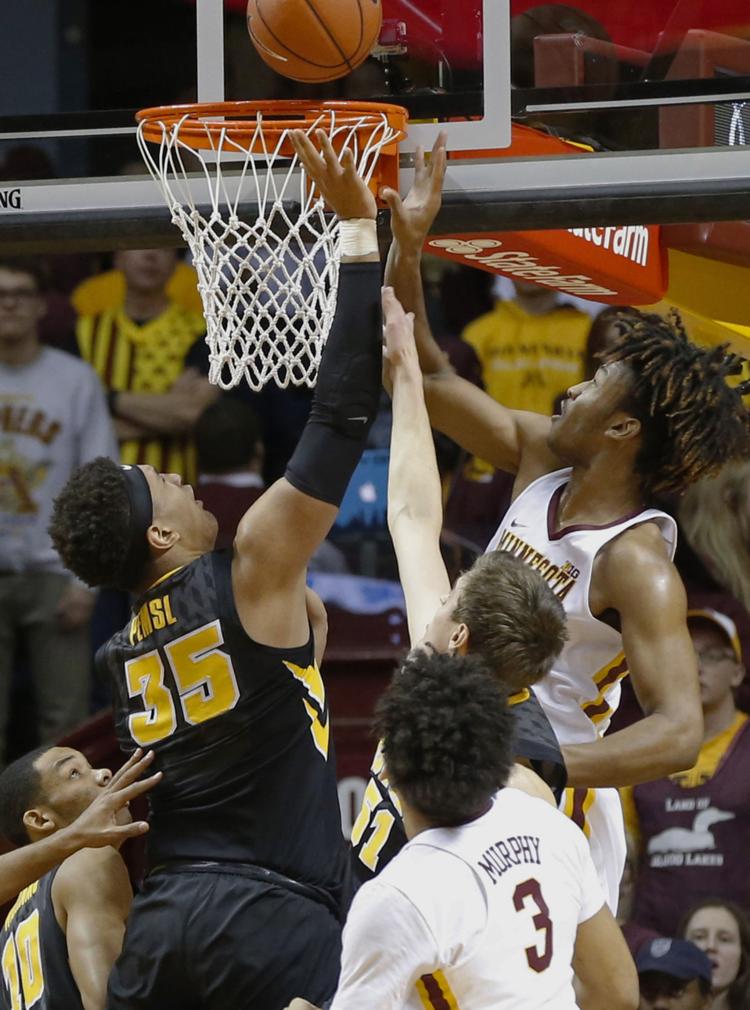 Nebraska Iowa Basketball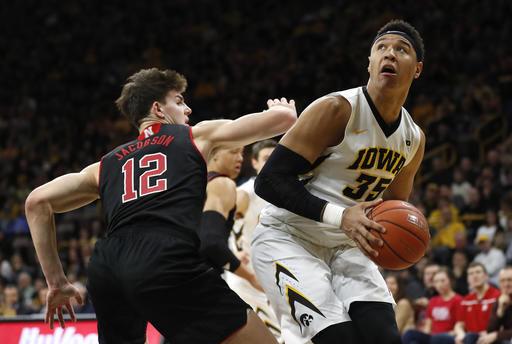 Bohannon's 15, Cook's 13 help Iowa top Nebraska 81-70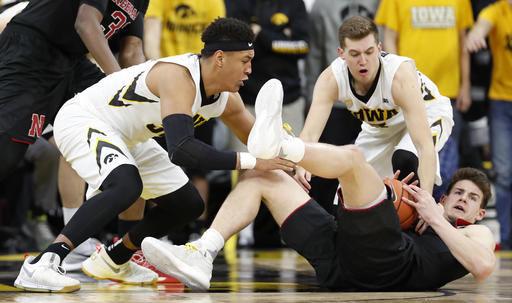 Iowa Rutgers Basketball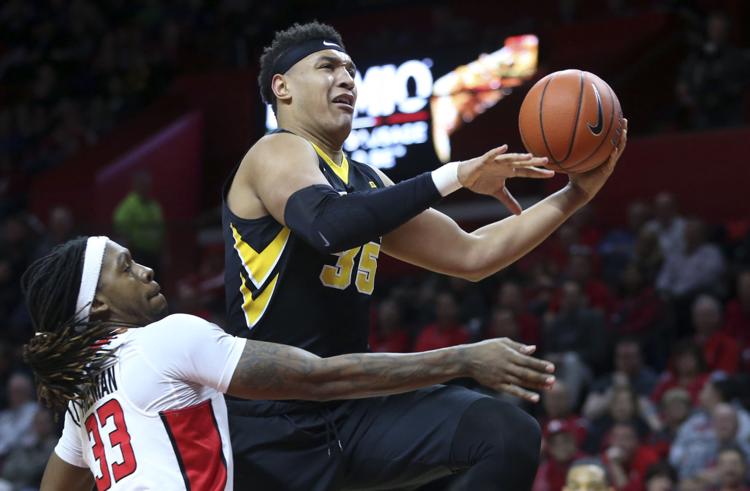 Maryland Iowa Basketball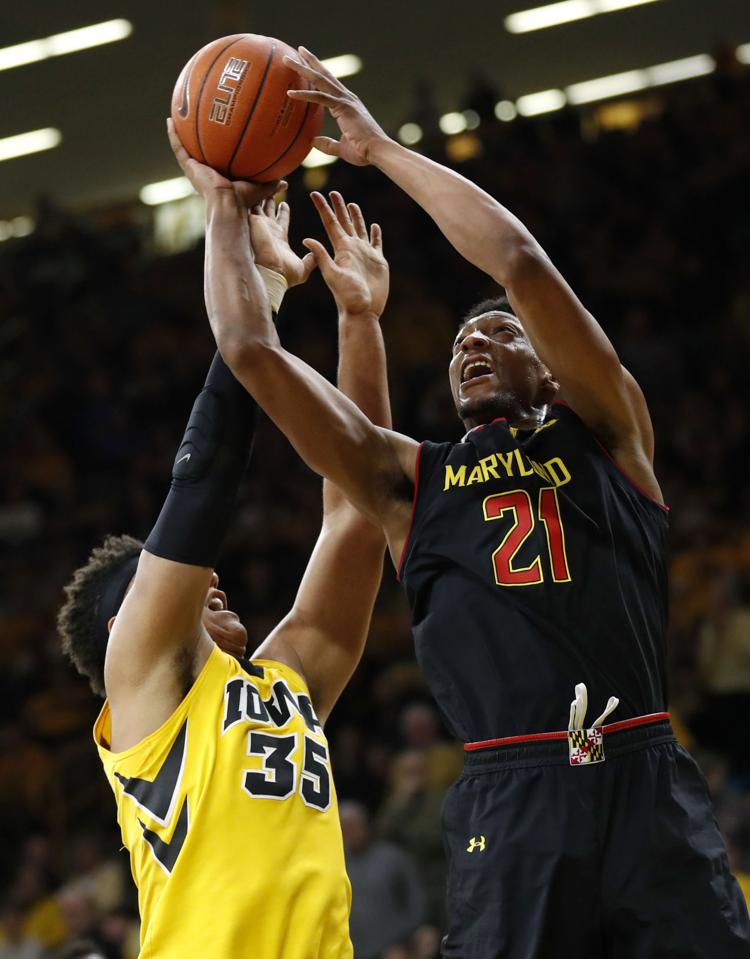 Purdue Iowa Basketball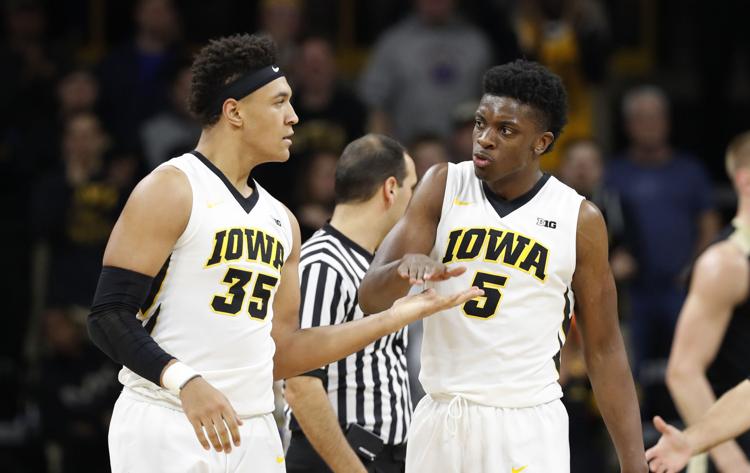 Iowa forward Cordell Pemsl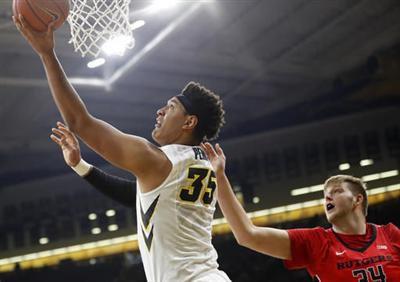 Rutgers Iowa Basketball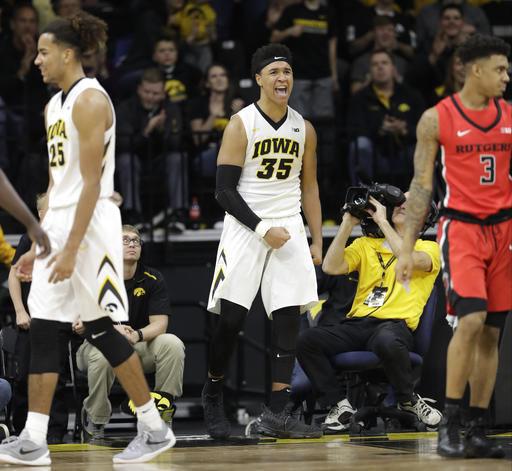 Rutgers Iowa Basketball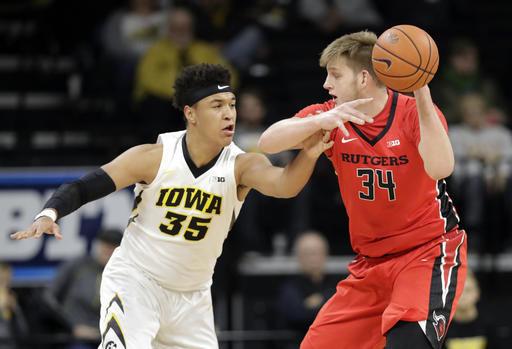 Rutgers Iowa Basketball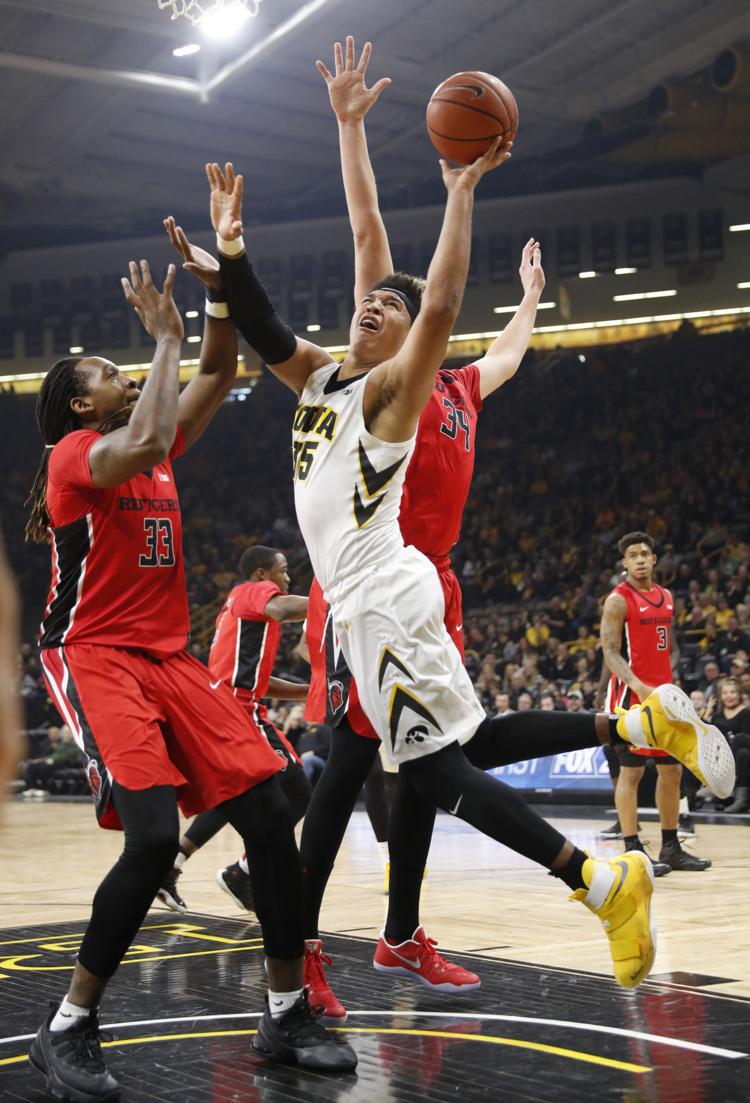 Iowa rallies to beat Rutgers 68-62
Iowa Nebraska Basketball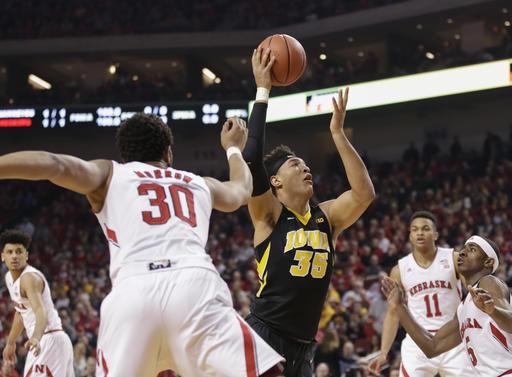 Cordell Pemsl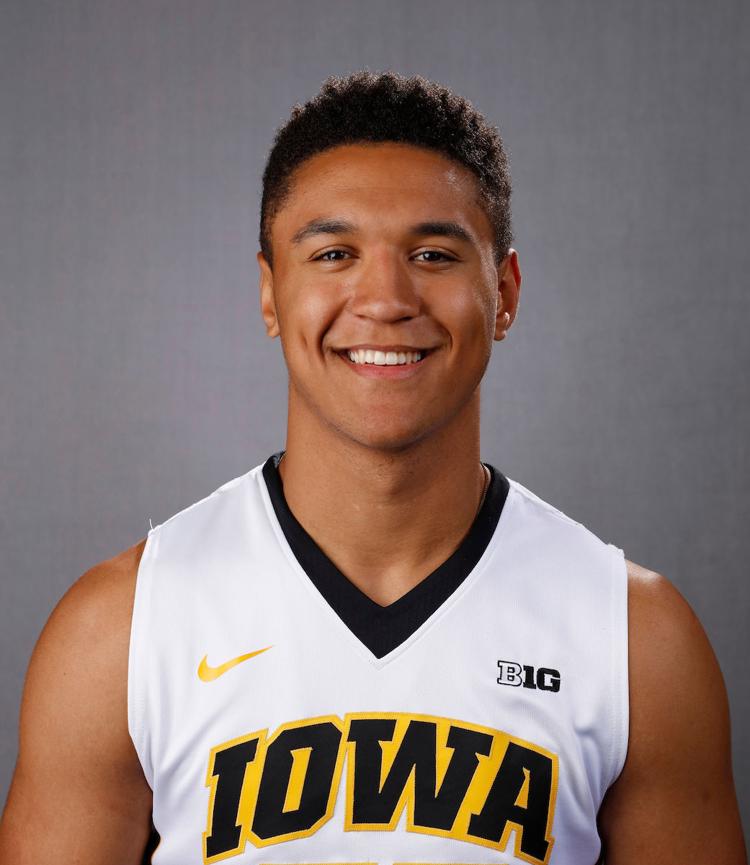 Delaware St Iowa Basketball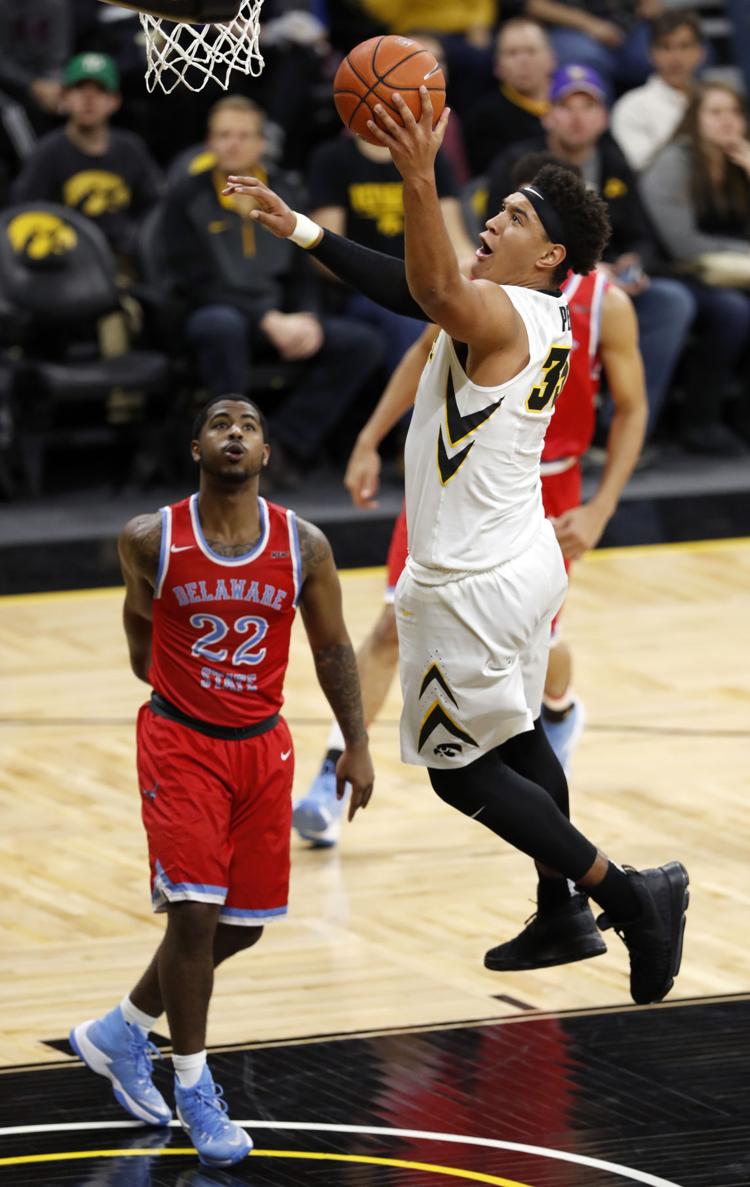 North Dakota Iowa Basketball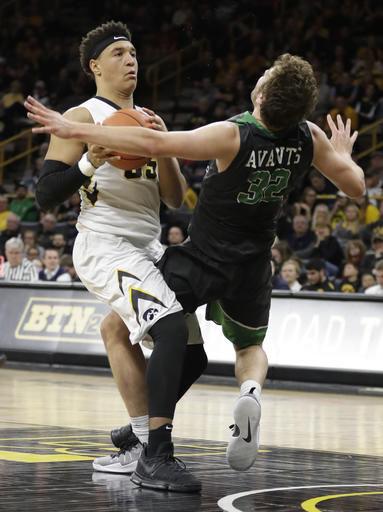 North Dakota Iowa Basketball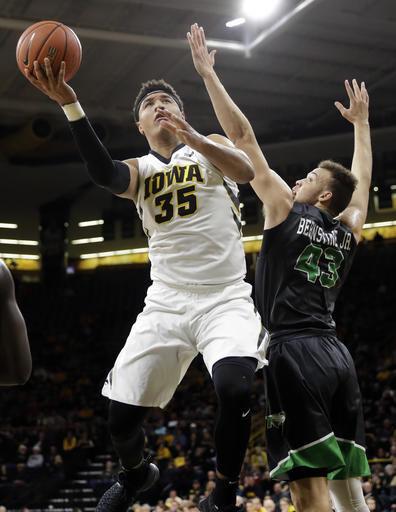 North Dakota Iowa Basketball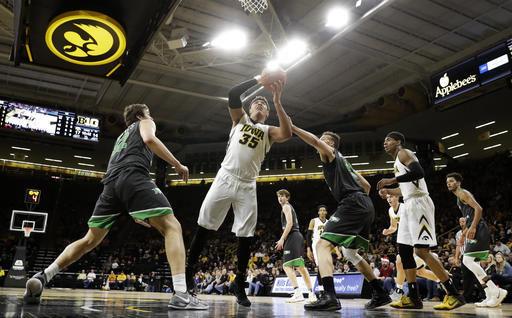 CORDELL PEMSL: B+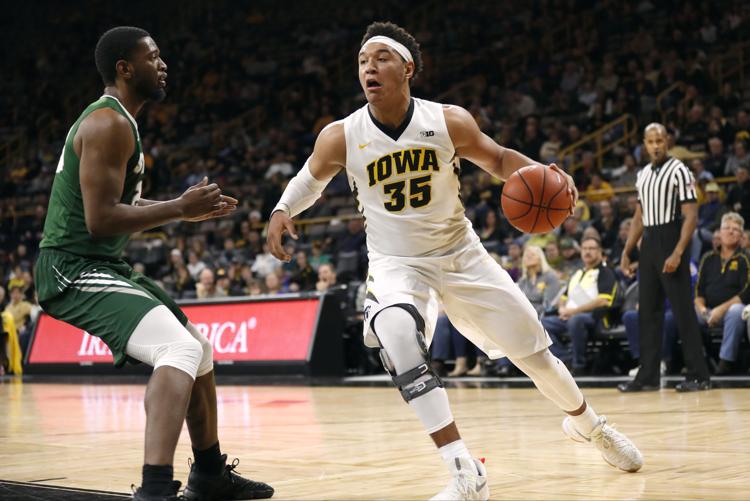 Iowa St Iowa Basketball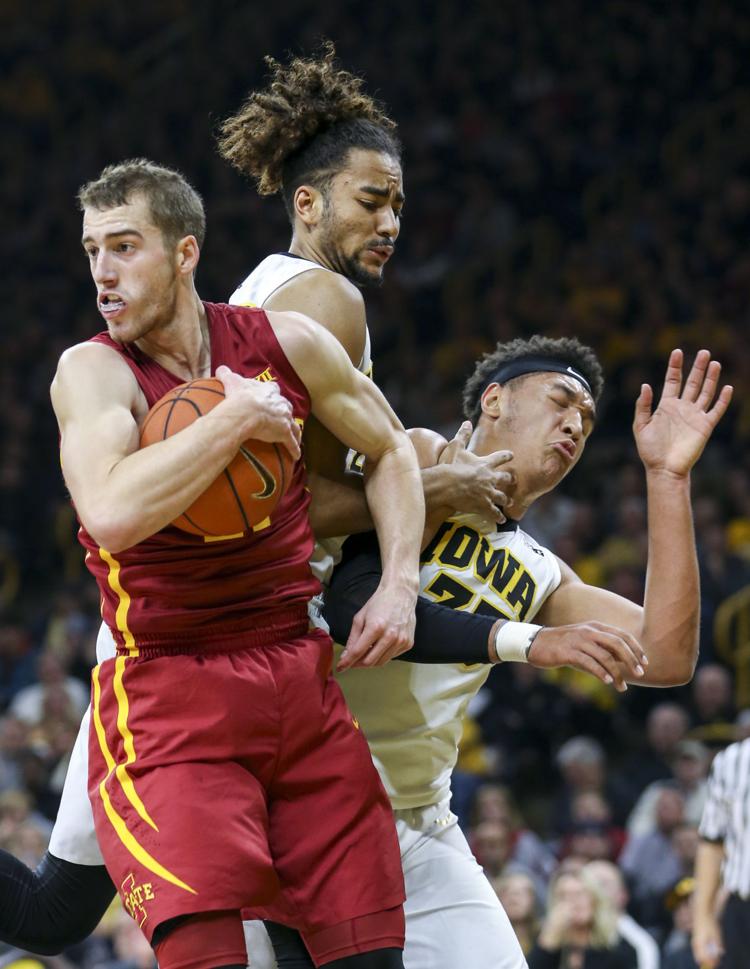 Iowa overpowers Stetson in 95-68 win
Zach Pirog,Ahmad Wagner,Cordell Pemsl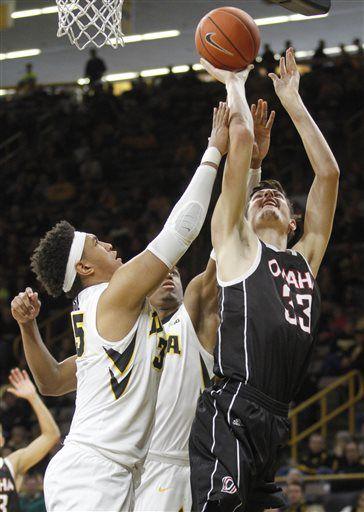 Cordell Pemsl, Daniel Meyer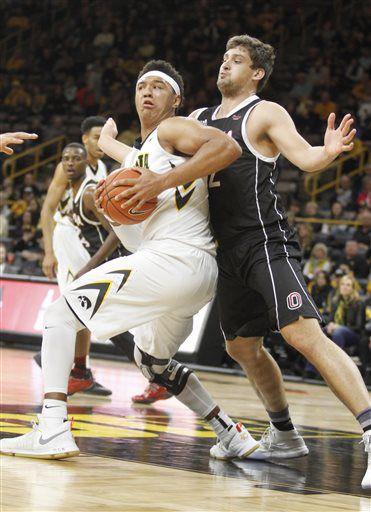 Cordell Pemsl, Daniel Meyer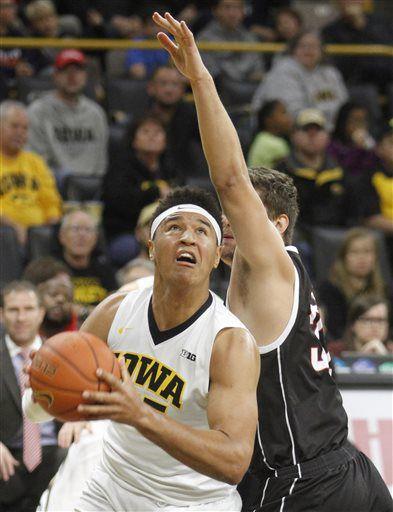 Iowa Notre Dame Basketball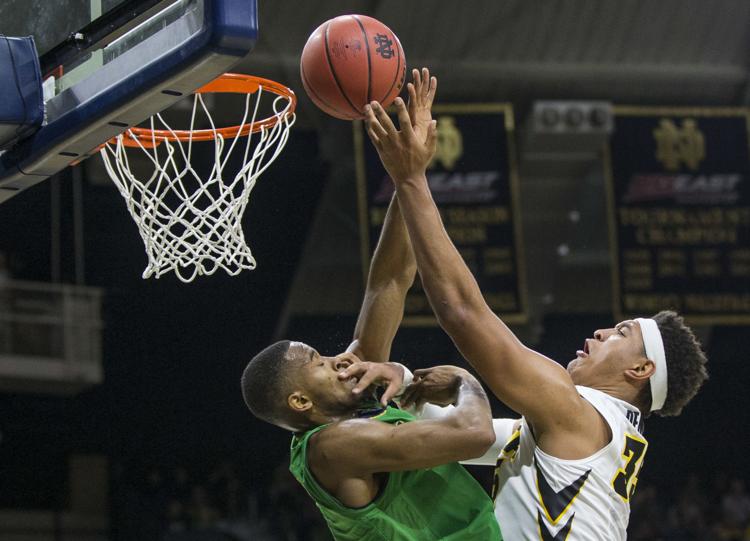 Hawkeyes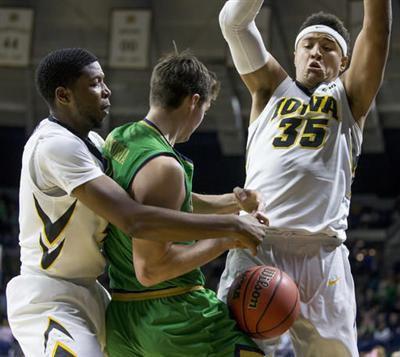 Iowa Notre Dame Basketball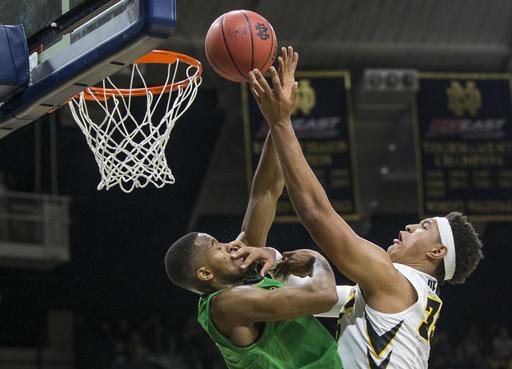 Colson's 24 points lead Notre Dame to 92-78 win over Iowa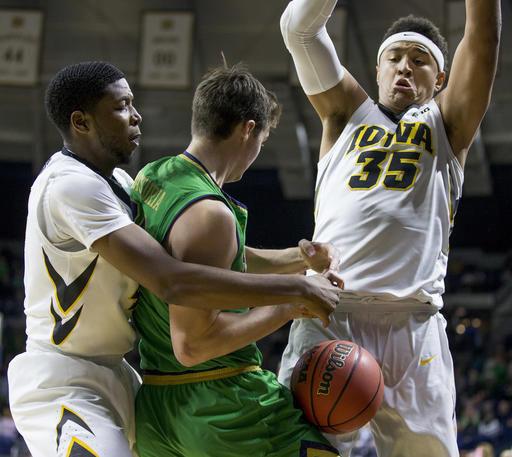 Virginia Iowa Basketball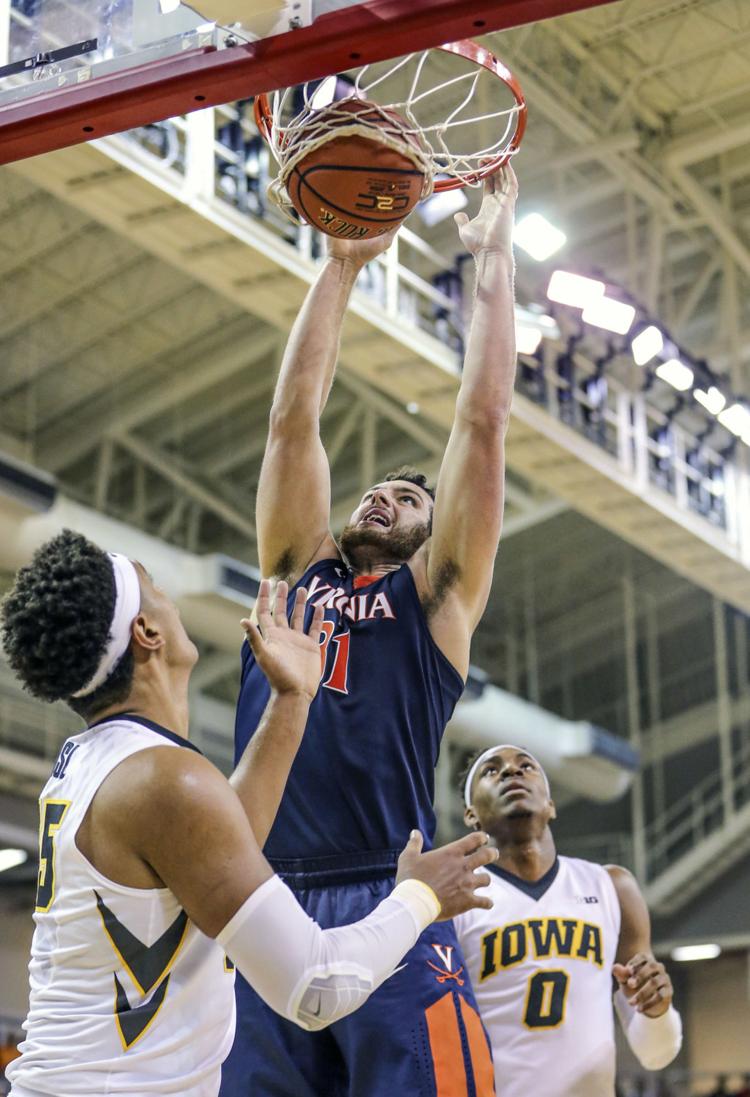 Texas Rio Grande Valley Iowa Basketball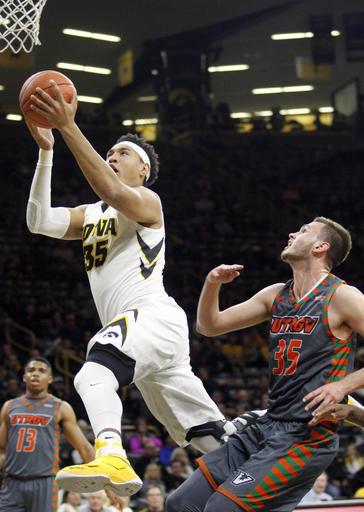 111716-IOWA-BKB-006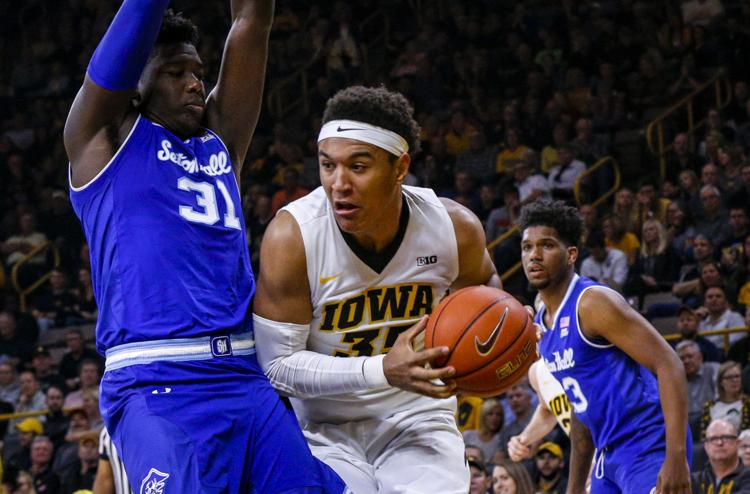 Savannah St Iowa Basketball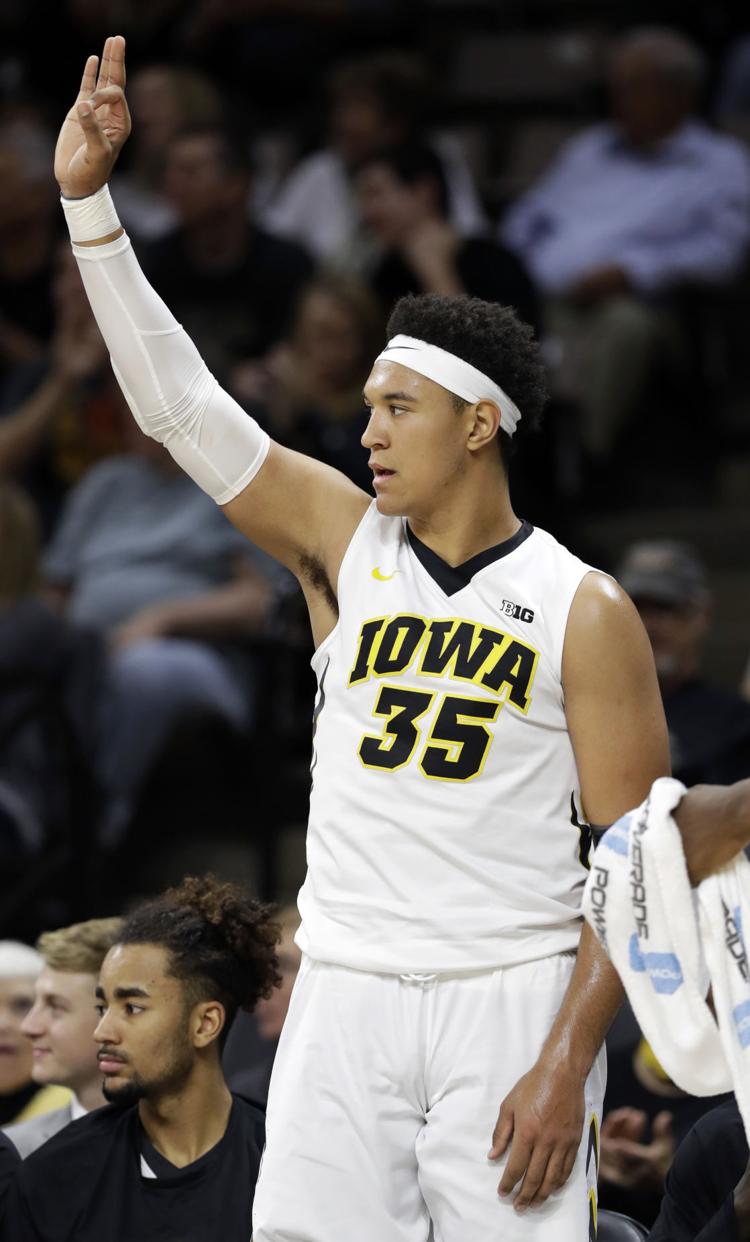 Savannah St Iowa Basketball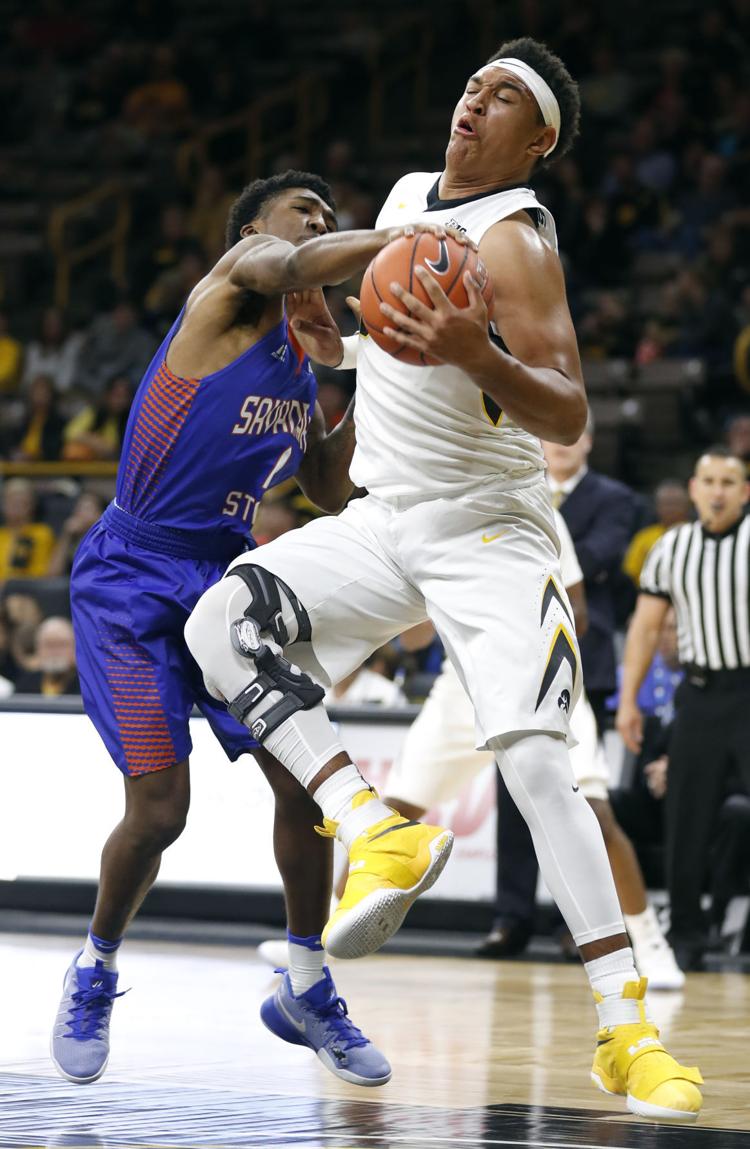 100516-Iowa-BB-Media-Day-007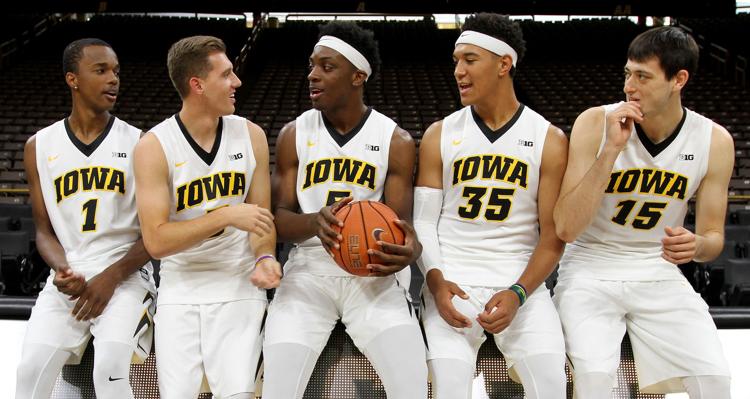 100516-Iowa-BB-Media-Day-007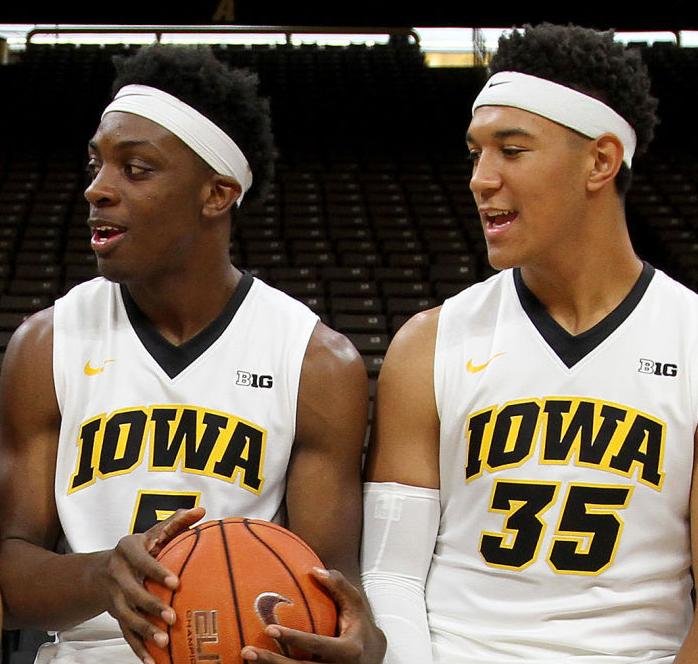 Riley Till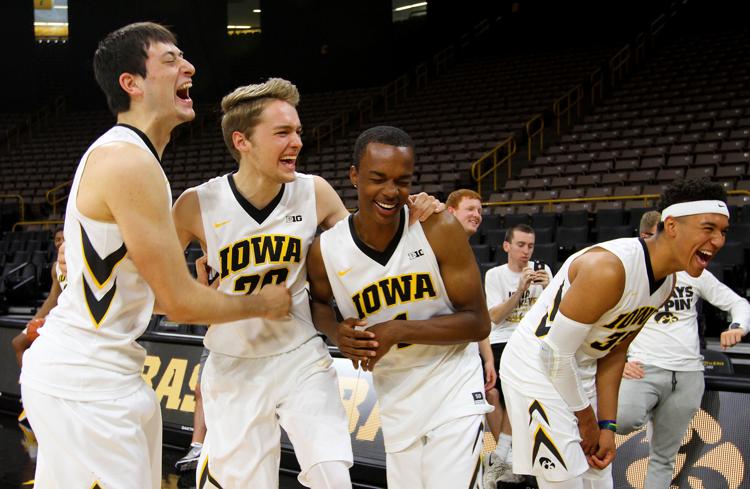 Cordell Pemsl