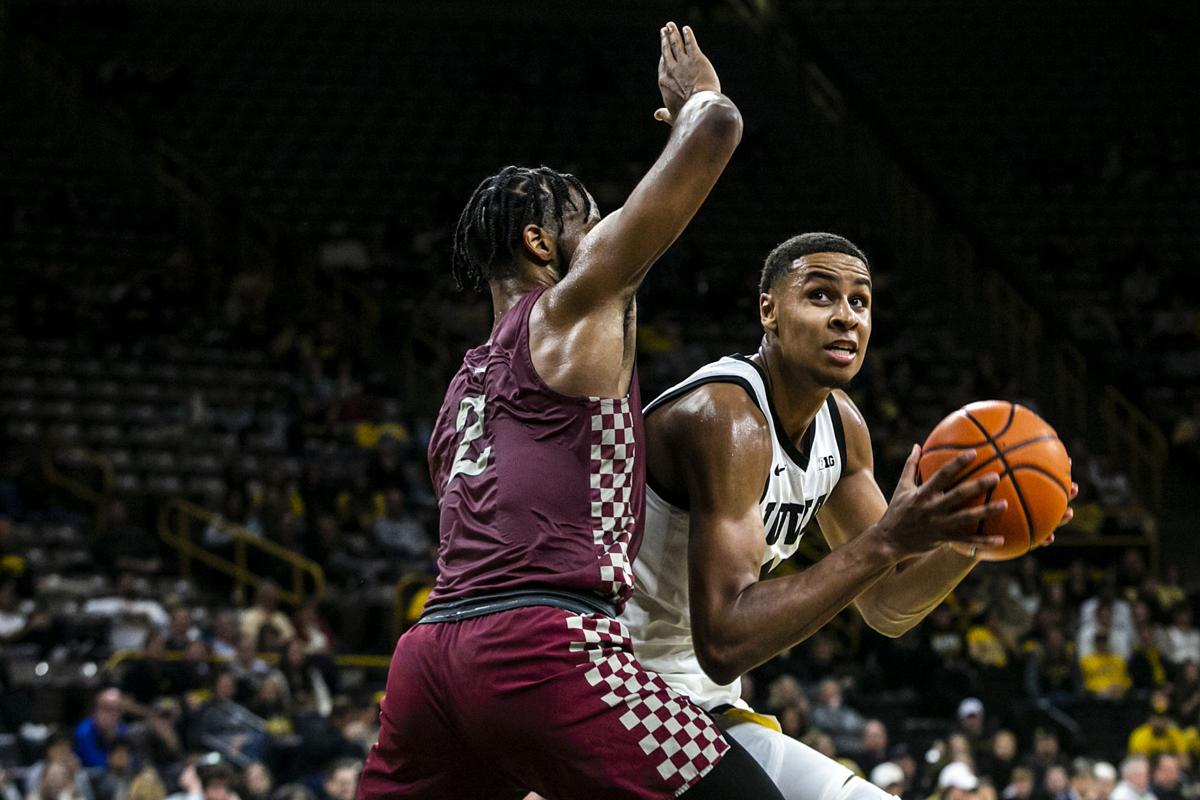 Iowa forward Keegan Murray shared the Big Ten's men's basketball player of the week award Monday for his efforts in victories over North Carolina Central and Alabama State.
Murray averaged 26.5 points and 13.5 rebounds in the two games, including a 27-point, 21-rebound performance against North Carolina Central. He is the first Iowa player in 44 years to top 25 points and 20 rebounds in a game.
The 6-foot-9 sophomore from Cedar Rapids also had four blocked shots in that game and had a career-high four assists while scoring 26 points against Alabama State.
He was named a co-winner of the weekly award with Purdue center Trevion Williams, who averaged 16.3 points and 7.0 rebounds in three games, including victories over Villanova and North Carolina.
Purdue's Caleb Furst was named the freshman of the week.