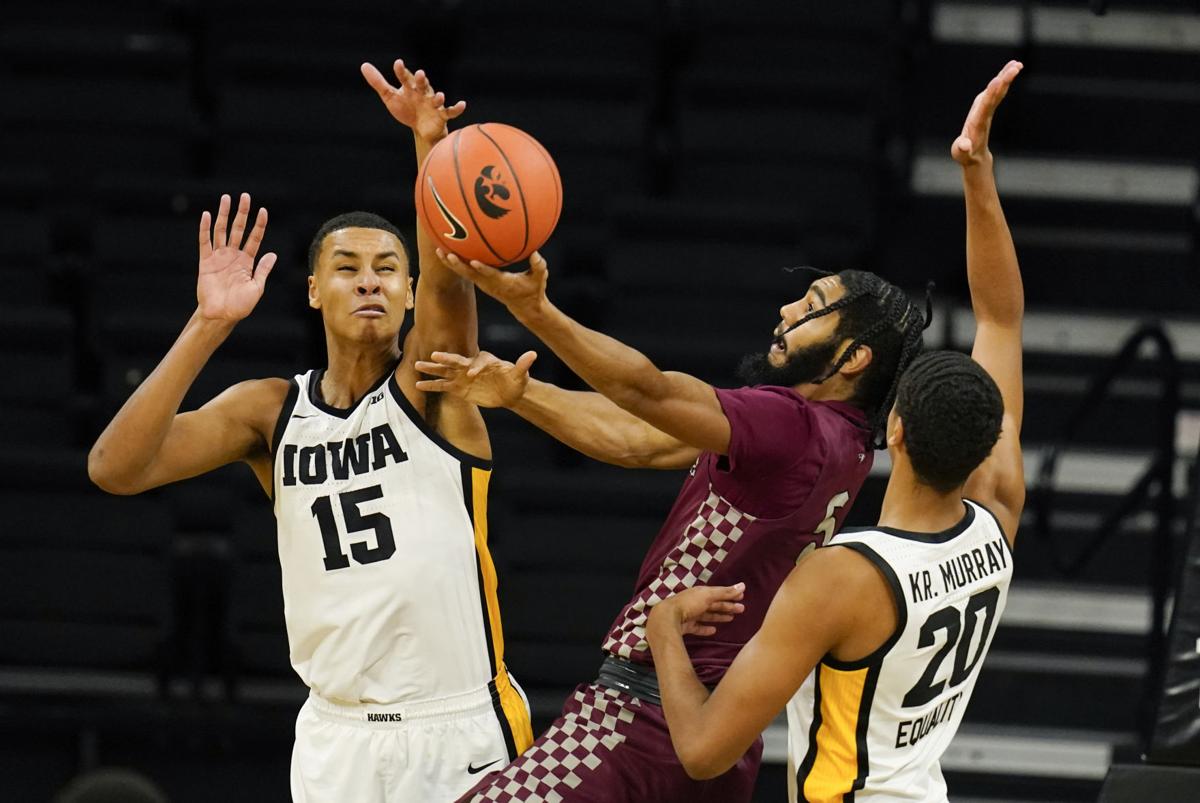 Through the years, the University of Iowa basketball team often has had one or two players go to Europe during the summer to play for U.S. teams against international competition.
This year it is sending three.
Twins Keegan and Kris Murray and sophomore Patrick McCaffery all will be part of a contingent of players that will play overseas in August.
Due largely to the lingering impact of the COVID-19 pandemic, many of the details have yet to be ironed out but the three forwards definitely will be going somewhere.
"It's all a little bit tentative right now,'' Iowa coach Fran McCaffery admitted. "I have no doubt the teams are going to be going, but it's obviously an unusual time.''
Iowa players in the past have played for a team called the East Coast All-Stars. McCaffery said he thought nine Iowa players had gone, including Nicholas Baer, Jarrod Uthoff, Mike Gesell, Adam Woodbury, Ryan Kriener, Matt Gatens, Bryce Cartwright and Zach McCabe.
This trip is sanctioned by the same organization, overseen by Western Connecticut State head coach Guy Rancourt, but McCaffery said this time there will be three teams, probably designated as the USA Red, Blue and White squads.
He said the three Iowa players will not be allowed to play for the same team and he said his preference would be for them to play on three separate teams.
The teams will be coached by Syracuse's Jim Boeheim, South Carolina's Frank Martin and Larry Brown, who has served as the head coach for UCLA, Kansas, SMU and 10 different NBA and ABA clubs. McCaffery said he plans to go on the trip as a spectator, but could end up serving as Martin's assistant coach.
The plan is to play in a tournament in Switzerland, which has not yet opened its borders to international travel. If that doesn't change before August, the teams will participate in an event in England.
"Normally we would be pretty certain if we were going to Switzerland or Estonia or Spain,'' McCaffery said. "They've gone to all different locations over the years but this year we have two places and we're still not even sure which one we're going to yet … I really think it will be Switzerland.''
The players will travel to the New York City area in early August and practice at Manhattan College for two days before heading overseas.
McCaffery said he expects it to be a great developmental opportunity for all three. Keegan Murray made the Big Ten's all-freshman team last season and Patrick McCaffery averaged 5.2 points per game while playing in every game. Kris Murray saw considerably less playing time, but Coach McCaffery said he expects him to play an "integral'' role in the future.
"I'm excited for the opportunity for all three of them …'' McCaffery said. "It's an opportunity for all three of those guys to get some high-level competition and some good work in before they go over.''