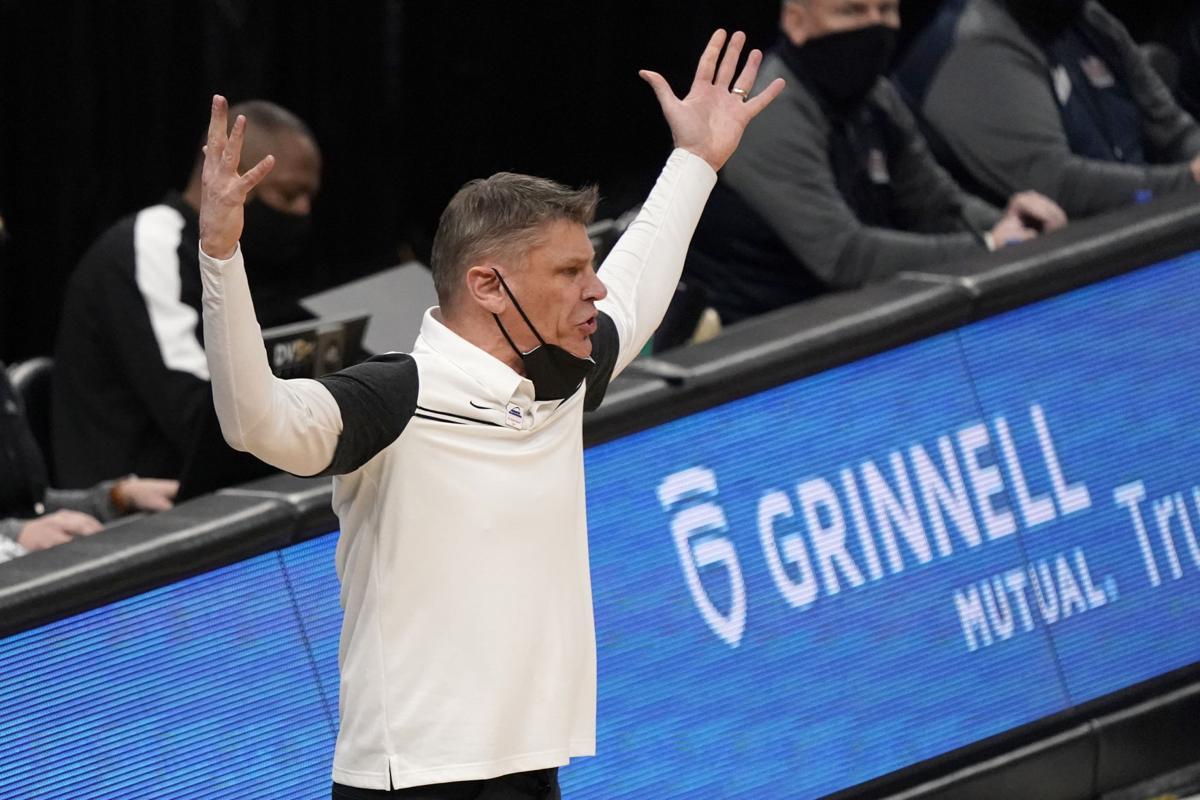 Loyola coach Porter Moser is finalizing a deal to become Oklahoma's head coach, according to reports.
Loyola had been working to keep Moser, countering with a significant pay raise above his salary of about $1 million.
Moser led Loyola to its second Sweet 16 in four years, building the Ramblers into one of the most successful midmajors in the nation. The Ramblers played in the Final Four in 2018. He went 188-140 over his 10 seasons
Moser turned down offers from high-major programs after that run, including a lucrative offer from St. John's.
Moser, 52, a native of Naperville, targeted local recruits to help rebuild the program. His 2017-18 team that made the Final Four was the program's first to crack the NCAA Tournament since 1985. Moser guided the Ramblers to a second Missouri Valley Conference championship this past season and took them to the Sweet 16.
Moser replaces longtime coach Lon Kruger, who began his OU tenure the same season as Moser's first in Chicago. Kruger retired last week after a 35-year coaching run, posting a 195-128 record at OU and finishing his illustrious career with 674 wins.
While Kruger was unable to deliver a Big 12 championship to Norman, he restored the program's national relevance after the program experienced consecutive losing seasons and led his 2015-16 squad to the program's first Final Four trip since 2002.
Kruger got the program back on its feet and leaves the door open for Moser to carry it even further.
Moser, who played at Creighton from 1986-90, started his coaching career immediately after college. He held assistant coaching positions with Creighton, Texas A&M, Milwaukee and Arkansas-Little Rock until he landed the Trojans' head coaching job in 2000.
He left Arkansas-Little Rock with a 54-34 record in 2003 for the same position at Illinois State. Moser had only one winning season with the Redbirds and was fired after four seasons.
Following a four-year stint as an assistant coach at St. Louis under Rick Majerus, Loyola gave Moser a second chance at being a head coach.
The Ramblers tallied three losing records in Moser's first three years but he led them to a 24-13 record in his fourth year and won the College Basketball Invitational, a single-elimination postseason tournament for teams that did not make the NCAA Tournament or NIT.
Loyola took off from there winning 15 games the next season, 18 the next, then 32, 20, 21 and 26 this past season.
Moser is set to become the 15th head coach of OU's men's basketball program, which has made two national-championship game appearances (1947 and '88), five Final Fours, 14 conference regular-season titles and seven conference tournament crowns.
While he inherits a program that's made three consecutive NCAA Tournaments, winning two of three Round of 64 games, he will have to replenish OU's roster.
The Sooners will lose seniors Austin Reaves and Kur Kuath, both of whom have stated they will pursue professional careers. The two could have returned for the 2021-22 season with the NCAA's blanket COVID-19 eligibility waiver applying to all players from this past season.
Fellow senior Alondes Williams has yet to announce his intentions, while Brady Manek is exploring his options in the transfer portal.
---
PHOTOS: Loyola Chicago coach Porter Moser
MVC Indiana St Loyola Chicago Basketball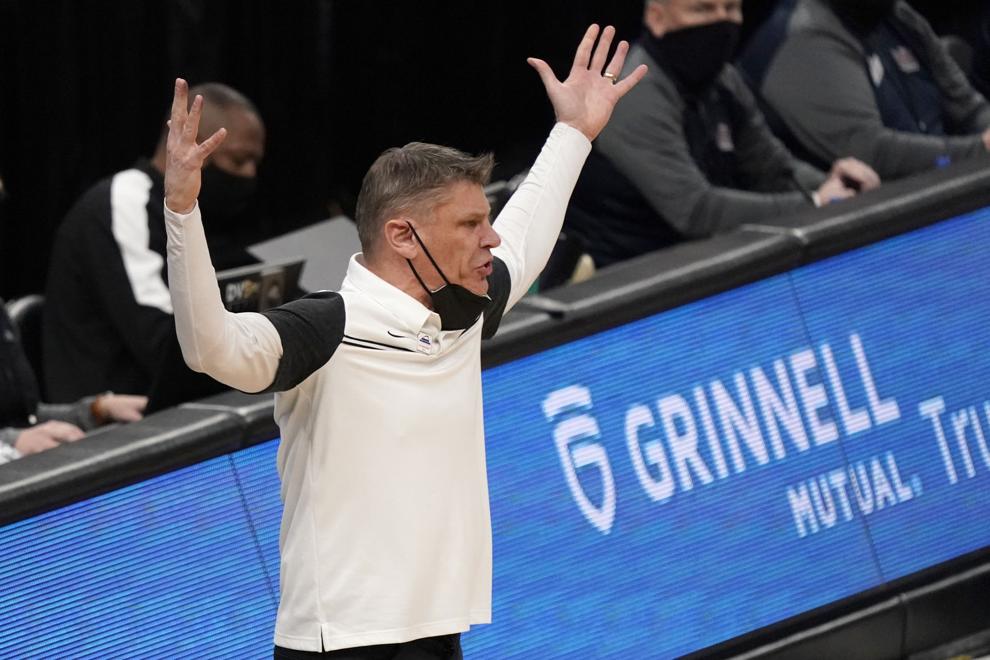 PORTER MOSER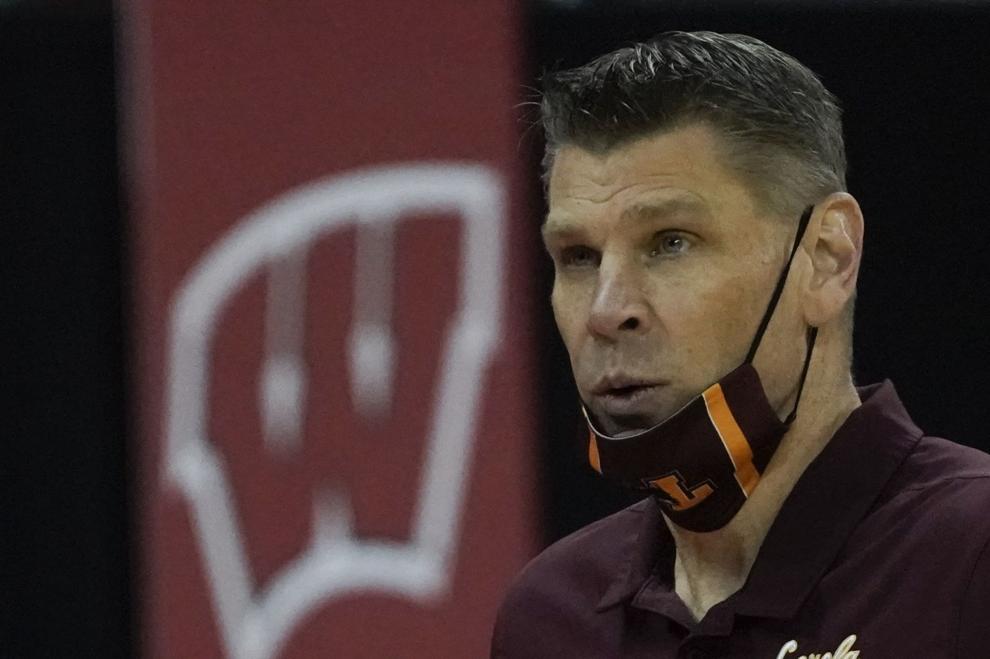 Loyola-Chicago-Moser Extension Basketball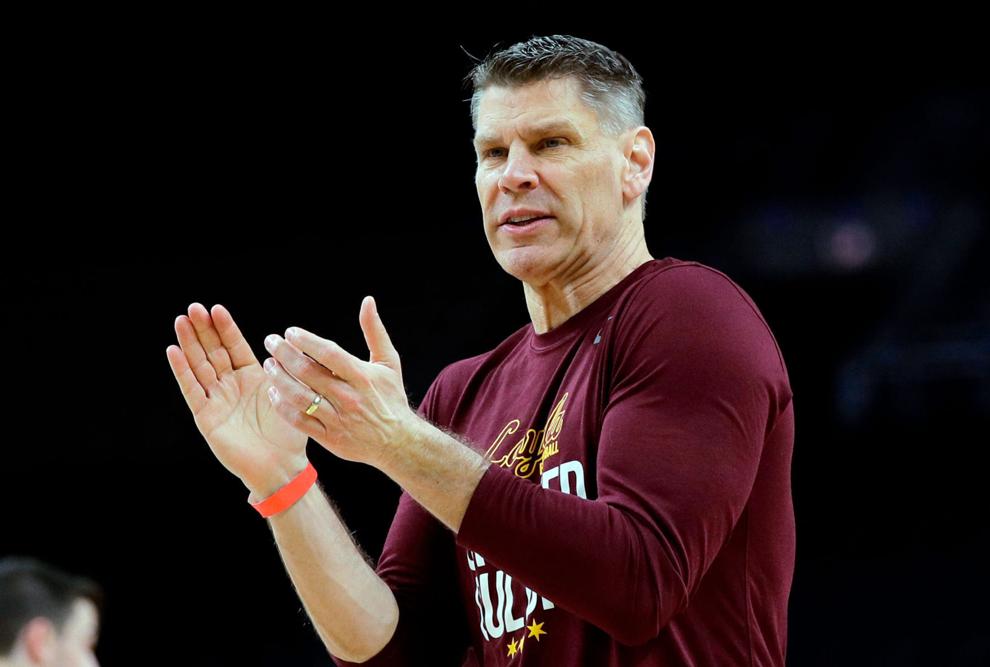 Nevada Loyola Chicago Basketball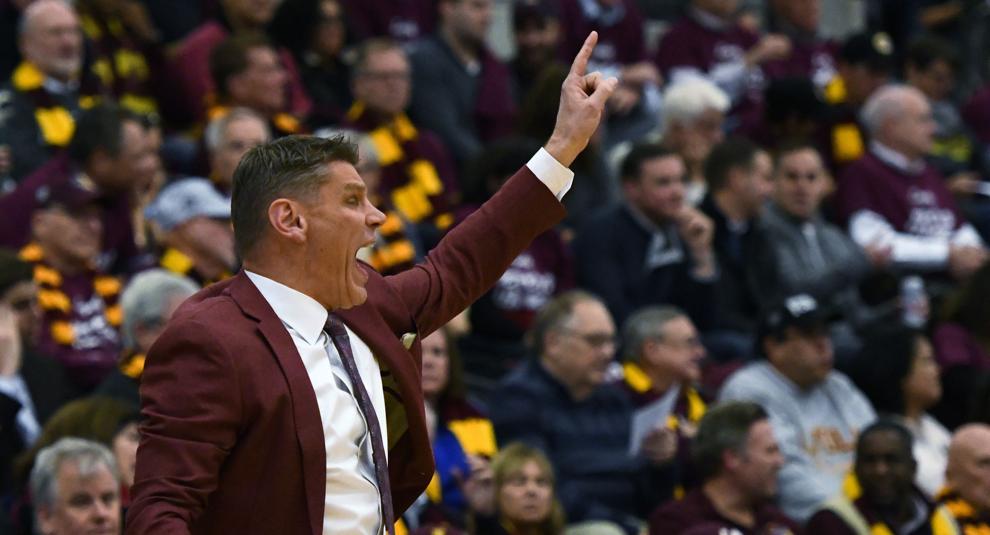 Sister Jean-State Capitol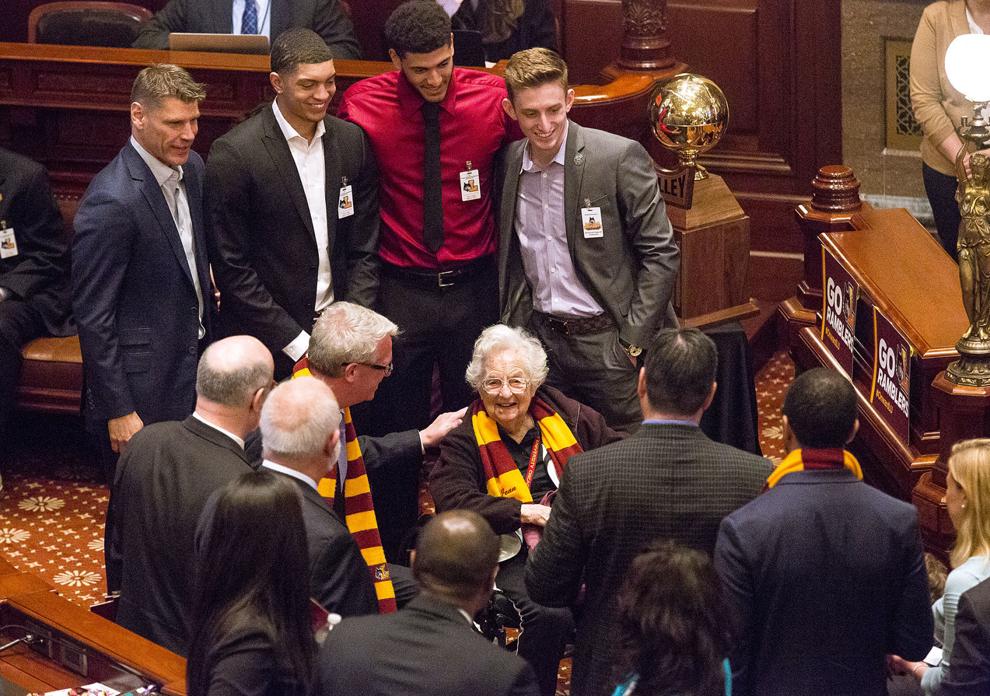 Pirates Cubs Baseball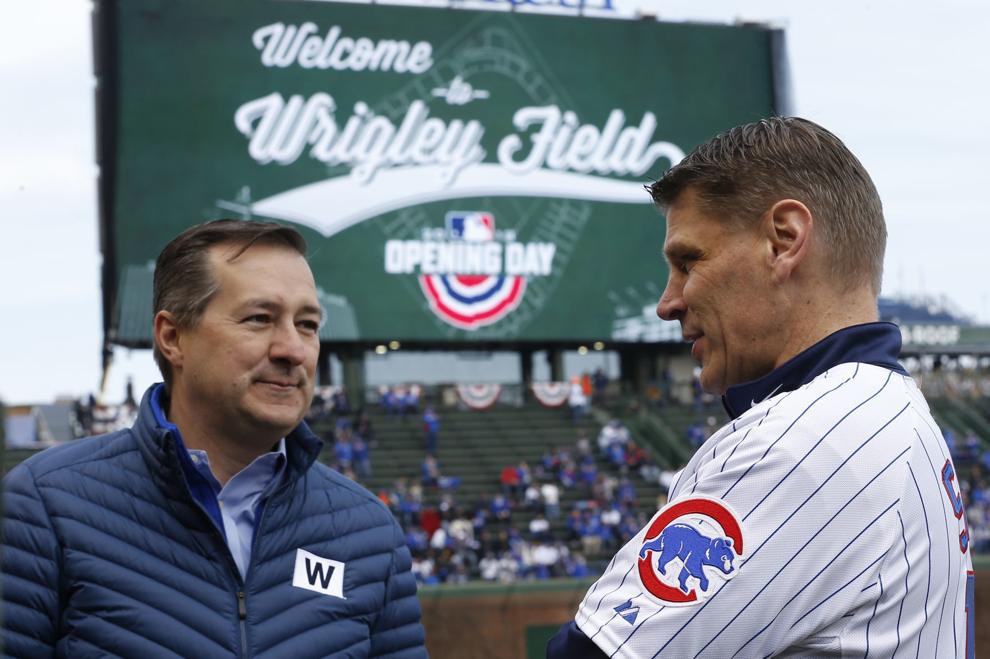 Final Four Loyola Michigan Basketball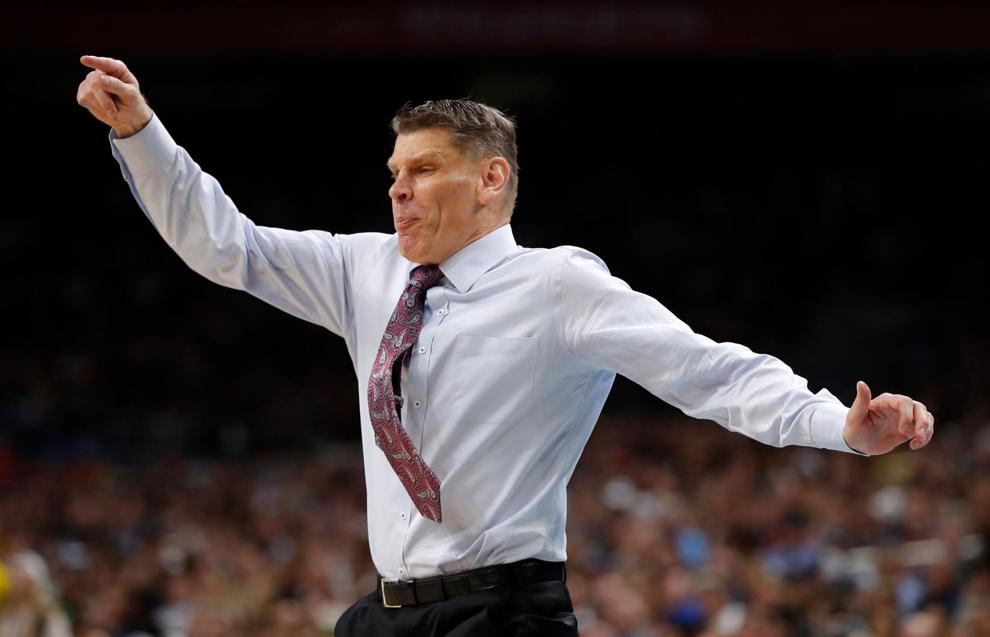 Loyola-Chicago Return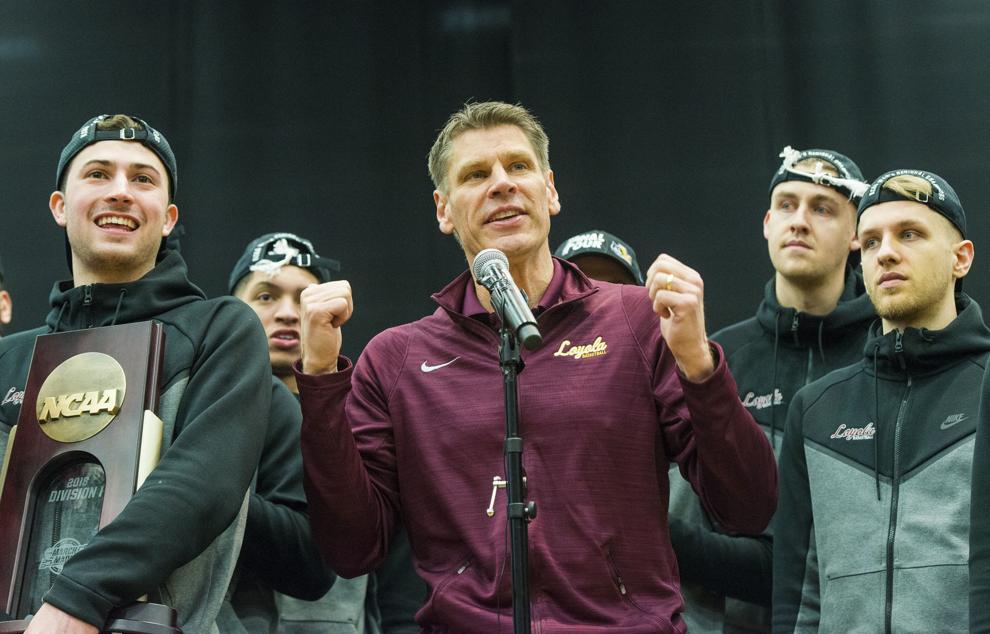 NCAA Loyola Kansas St Basketball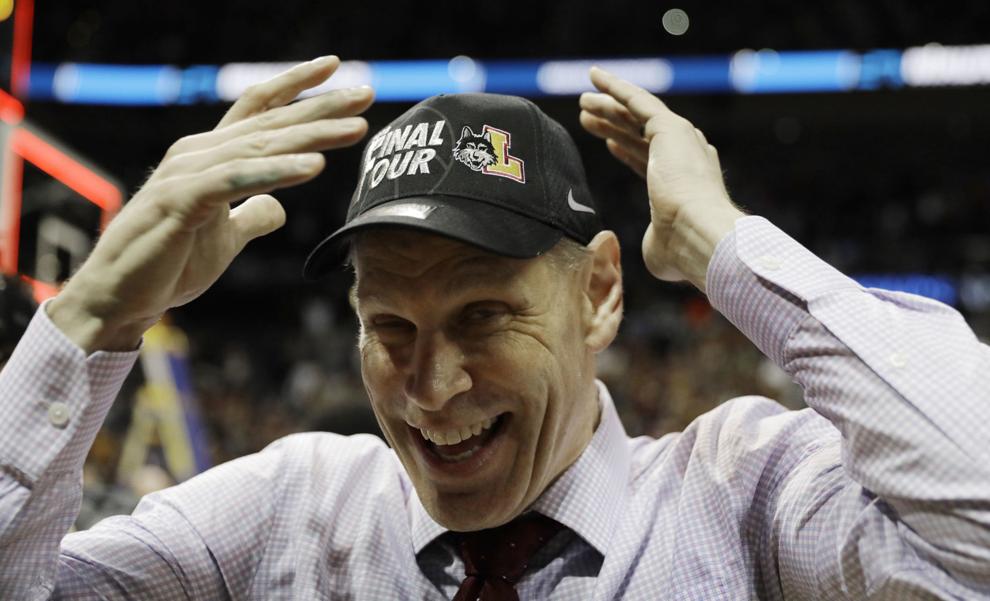 NCAA Loyola Kansas St Basketball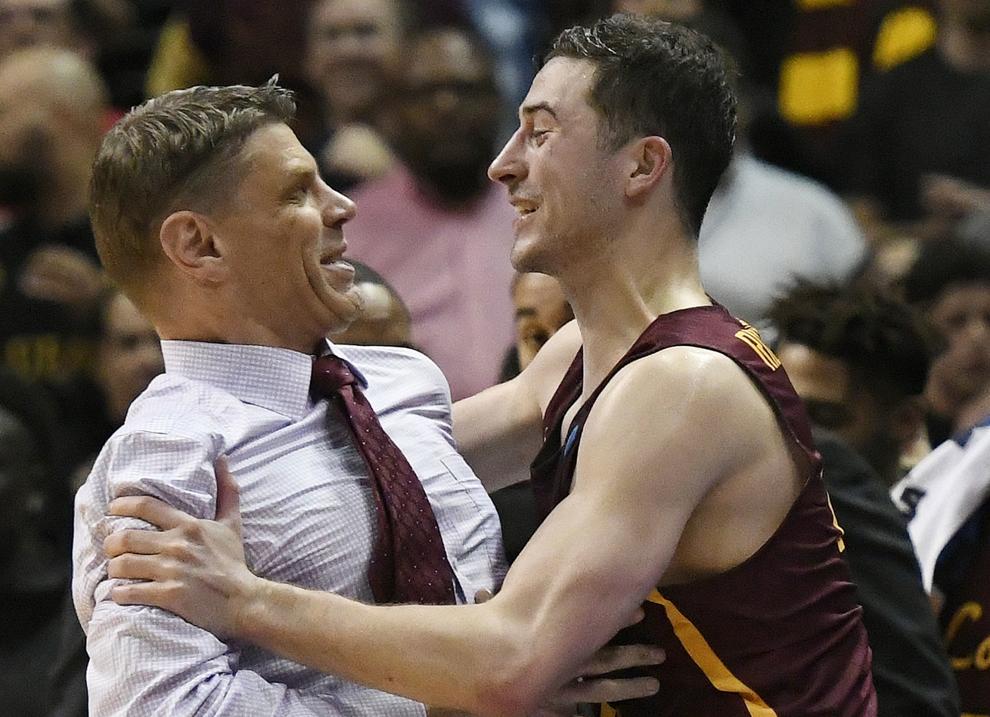 Porter Moser at ISU file