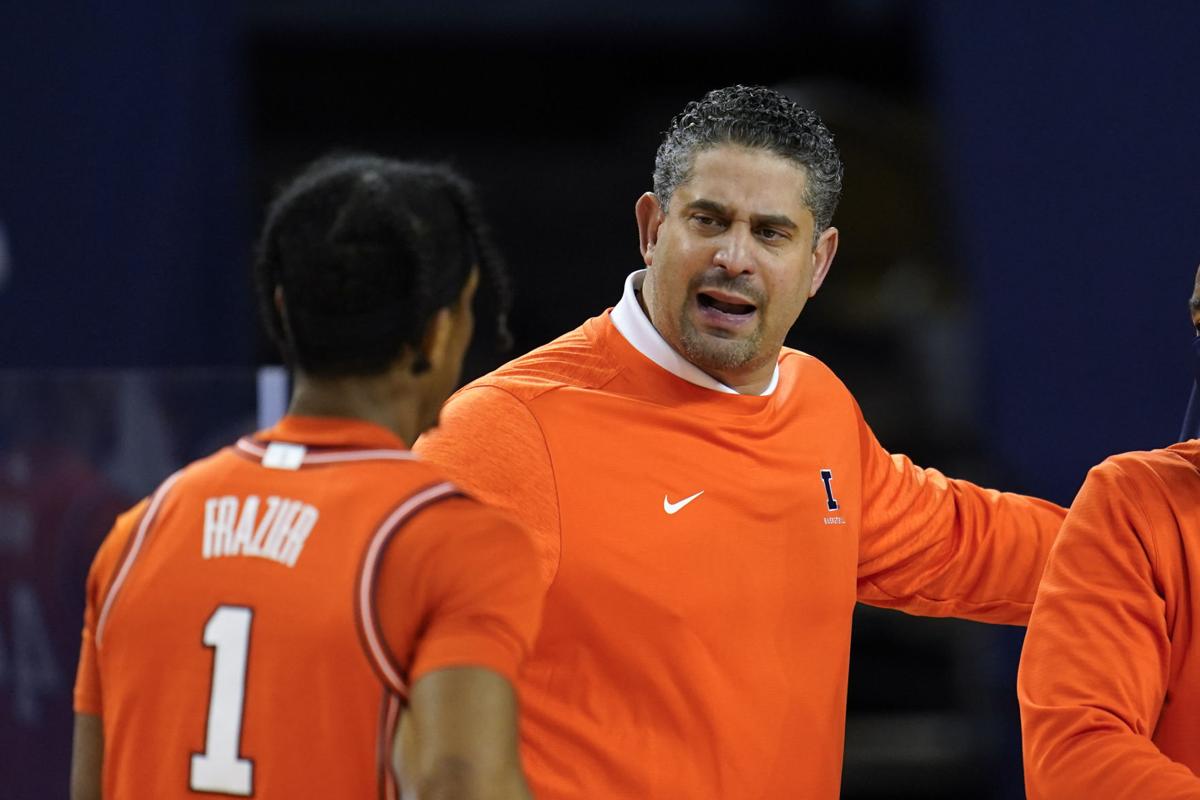 The University of Illinois men's basketball program is coming off one of its best seasons in school history.
Coach Brad Underwood's team was ranked second in the country at one point and finished with a school-record 16 conference wins.
What comes with this is a stellar recruiting class ranked among the top 20 in the nation. The class of 2021 includes Ramses Melendez, a 6-foot-5, 190-pound small forward from Kissimmee, Fla., a four-star recruit and top 60 by ESPN; Luke Goode, a wing from Fort Wayne, Ind., a four-star recruit by Rivals.com and top 100; and Brandin Podziemski, a 6-foot-5, 195-pound shooting guard from Delafield, Wis.
Illinois received more good news that senior guard Trent Frazier is going to return for another year, stating he made a promise to his family that he wanted a college degree from the university.
Things all seemed to be in place, but if an issue can crop up for Illinois, it usually will. Rumors started to circulate that the Kentucky Wildcats and Kansas Jayhawks were lurking to take Illinois' top two assistant coaches.
According to sources, both coaches, Orlando Antigua and Ron (Chin) Coleman, did listen to those schools and heard their sales pitch.
This could be very damaging to Illinois for several reasons. For the first time in Underwood's career at Illinois, they are ahead of the recruiting curve; they have two outstanding commitments lined up for the class of 2022 in Reggie Bass and AJ Storr, both of whom are destined to be top 75 recruits.
But the key will be if Illinois can keep its staff intact.
"It's a reflection of our staff that they should have the opportunities to move their careers, I did. I have the best staff in the country. I'm going to keep giving them more responsibilities," Underwood said.
Illinois fans are used to having the rug being pulled from under their feet, waking up the next day to read about a coach or player leaving for another program.
Things are different now. Illinois has an athletic director, Josh Whitman, who came to Illinois to win and build championships. Not only with revenue sports, but all of them.
Those closest to the program said Whitman made it very clear to Antigua if he stayed at Illinois, he would be the highest-paid assistant basketball coach in the country. Reports are that Kentucky offered Antigua a $1.2 million contract. Are Illinois officials willing to pony up that kind of money to make him the highest-paid assistant in the entire country?
Currently, both coaches are on vacation and due to receive a pay raise for their work this past season and their marks on current and future recruits.
If the Illini are to stay relevant, keeping Coleman and Antigua is where they must start first.