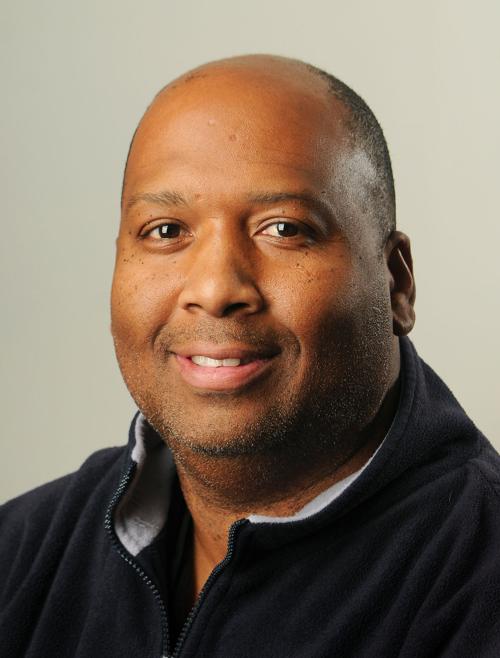 Back in March of 2017, Brad Underwood said being the Illinois men's basketball coach was his dream job.
He cited the rich history of the program, the great players Illinois could attract, the alumni support and the fan base that reaches coast-to-coast.
Underwood took over the program from John Groce, who could not get it done in recruiting or on the court; in five years Groce's Big Ten record was 37-53.
Underwood has put life back in the program not only in the Big Ten but nationally as well. During his short time he has brought highly touted recruits back to school and last season won the Big Ten tournament, had more conference wins than any team in Illinois history and earned a No. 1 seed in the NCAA tournament.
And then, in a matter of weeks, Underwood began enduring one of the worst off-seasons of any coach in recent memory.
It started on April 21, when starting five-star recruit Adam Miller shocked the nation by entering his name in the transfer portal just two days after talking on his Instagram account about the future he has in mind for his career at Illinois.
The entire coaching staff was surprised to lose a player who started every game as a freshman on a team that climbed as high as second in the country.
Underwood, who was professional about the entire process, tried to keep Miller home, but Adam and his family felt they needed a change. You can watch LSU basketball this winter to see how that change goes.
Next was a blow that had to KO'd Underwood — or at least put him on the ropes for a standing eight count — behind closed doors. Underwood lost all three of his assistant coaches — not one, but three — in a matter of weeks.
This became a national story because Underwood and Illinois athletic director Josh Whitman did everything they possibly could to keep Orlando Antigua and Chin Coleman.
Antigua came to Illinois with the reputation as one of the nation's top five college basketball recruiters, and other athletic directors took note of the amount of money being offered to keep both Antigua and Coleman. It is not known if assistant coaches' salaries have gone up in recent weeks, but you can bet assistants are using what Illinois and Kentucky did as a barometer.
A few weeks later Underwood lost his top statistician Stephen Gentry to his alma mater Gonzaga.
The 2021-22 roster is arguably the deepest in 30 years at Illinois, at least on paper. They are two or three deep at every position. However, since All-American Kofi Cockburn entered the NBA draft, national media has predicted Illinois will be a tournament team, but not a powerhouse.
Underwood hit the transfer portal, which had well over 1,700 players in it, working hard to find another big: Tre Mitchell from UMass, Quincy Guerrier from Syracuse, Dawson Garcia from Marquette, and Kevin Obanor from Oral Roberts.
Illinois went to war and battled hard to land one of these athletes. A lot of time and energy was spent with those four, only to be told, thank you but no thank you.
The next punch Underwood had to take was one that shook college sports in general. Cockburn withdrew from the NBA draft but entered his name in the transfer portal. Cockburn might have not only been preseason Big Ten player of the year, but possibly national player of the year. He was on every second team All-American team list last season.
There are no "Kofi Cockburns" in college basketball; he is an instant program changer. A CBS Sports analyst said, "Adding Cockburn to any roster makes them a contender."
Underwood and newly hired assistant coach Geoff Alexander have worked every single day since the announcement telling him why Illinois is the best place for him. They missed opportunities to see other potential recruits during the live period just to visit with him while he was watching his old AAU team play in Atlanta.
And that isn't even mentioning 2022 recruit AJ Storr, currently ranked 49th on the ESPN 100 list, committing in April only to decommit in May
To be truthful, this "Name Image Likeness" is the new cancer to college coaches. Some can promise you anything but never deliver on it, especially those going to new schools. Let us call it the way it is, sometimes these athletes get bad advice, and they are the ones who suffer in the end. Those verbal offers do not hold water in the court of law, in case you did not know.
With all the drama Underwood has dealt with, recruiting must go on.
Last month in Bloomington, Ill., Underwood "tried" to watch recruits play, but every single time he looked left, right or tried to sit, someone was trying to talk to him, giving him suggestions what he should do. One mother wanted an autograph from him but was afraid, so she tried to get her child to do it. She snatched the paper from her son and walked away.
Now coach is flying all across the country trying to watch players, show them his interest and why they should play for Illinois.
I know Underwood makes $3.4 million. According to Whitman, they will talk soon and negotiate on that.
If he decides to take a family vacation, go play golf for a week or two — in my book this is one college coach who deserves a break and a bit of good news. I am sure it would probably be nice to just get in the gym and coach his players for a change; after all that is a part of his job, too.