IOWA CITY — When it was all over and Brady Ross stood there in front of inquisitive reporters, Iowa's veteran fullback downplayed the whole thing.
No big deal, he said. Nothing too special.
So what if a guy who has toiled in almost total anonymity for 4½ years, inspired teammates every step of the way, endured a scary injury last season and weathered a horrific family situation a few years before that finally scored his first touchdown in the 37th game of his college career?
"It wasn't a superhuman effort for me to get the ball and stumble forward for a yard," Ross said.
Nevertheless, you could tell by the celebration that it was a big deal Saturday when Ross lunged into the end zone from a yard out with 8 minutes, 33 seconds remaining in the second quarter of Iowa's 48-3 demolition of Middle Tennessee State at Kinnick Stadium.
It was only the 20th time that Ross has even touched the football in his Iowa career. Fullbacks are essentially extra linemen in the Hawkeye scheme of things. They block and block and block and maybe get a handoff or a swing pass once every other game.
Iowa coach Kirk Ferentz admitted that the fullback position is basically a "graveyard" for guys who can't cut it as linebackers.
So when one of them scores a touchdown, it definitely is cause for celebration. Especially when it's one of the most popular players on the team.
After picking himself up off the ground, Ross jumped in the air in delight and spread his arms apart before getting a hug from quarterback Nate Stanley. He confessed it wasn't an original celebration move. It's what soccer superhero Cristiano Ronaldo does every time he scores a goal.
"I was laying on the ground and I didn't really know what to do," Ross said. "I didn't think about it ahead of time so it was kind of off the cuff. The Ronaldo just kind of came out."
The 6-foot, 246-pound fifth-year senior from Humboldt wasn't the only one celebrating.
Mekhi Sargent, Toren Young and all the running backs who have piled up big yardage running behind Ross' blocks may have been more giddy.
"Man, I was excited for Brady …," said Sargent, who is Ross' roommate. "I was smiling cheek to cheek."
Ross, who could easily pass for an assistant coach in both appearance and demeanor, isn't a complete stranger to the end zone. Back at Humboldt High School, he scored 46 touchdowns and collected 302 total points along with rushing for 3,068 yards.
"I used to score them all the time back in high school," Ross said, "but I have a little bit different role at Iowa."
You have free articles remaining.
Coming out of high school, Ross was tempted to accept one of the NCAA Division II offers that came his way, but his father, Todd, convinced him that he could play at the Big Ten level. So Ross opted to walk on with the Hawkeyes as a linebacker.
He wasn't on campus very long when he was shuttled over to that inglorious fullback spot, but he accepted the assignment and embraced it.
The summer after his freshman year, Brady received the jolt of his life when Todd Ross committed suicide back home. He was found to have been suffering from a brain tumor that impaired his ability to think clearly.
Brady endured more adversity last fall when he suffered an ankle injury against Indiana in the seventh game of the season. It initially was diagnosed as a sprain but later was determined to be a torn ligament, requiring an unusual "tightrope" operation in which the two bones in his lower leg were surgically knotted together.
There were some concerns that he might never be the same.
"I'm not very fast to begin with so there wasn't much to lose in that department," Ross said with a smile. "As long as I can run into people, I was good to go."
He missed the first half dozen practices of the spring because of the injury but came back ready to roll this fall and was a big part of the damage the Hawkeyes inflicted Saturday. They finished with 351 yards rushing and had 644 yards of total offense, the most they've had in the 21 years Ferentz has coached the team.
More than just the blocking and the occasional yard or two he gains, Ross provides the Hawkeyes with exceptional leadership.
Sargent said his buddy "lifts up the team."
"He's like an unsung hero," Young added. "Fullbacks don't get a lot of praise or media attention, but Brady Ross is one of those guys where watching him makes you want to run through a wall. You definitely will go to war with a guy like that any day."
Ferentz said it's no accident that Ross has been part of the Hawkeyes' leadership group for three years and has been a captain for every game this season.
"He takes a lot of pride in it and helps set the tempo for our team and offense," Ferentz said. "Tremendous young man. He's been a great leader and he'd better hang on to that moment because (fullbacks) don't get too many of those historically around here."
Ross did admit that it was kind of "cool" to finally get a touchdown.
"But frankly, I'm probably more proud of some of the blocks I made because it was just a 1-yard dive …," he said. "Not to be overly self-deprecating, but it hardly took a heroic effort on my part to stumble ahead for a yard."
092819-qct-spt-iowa-foot-001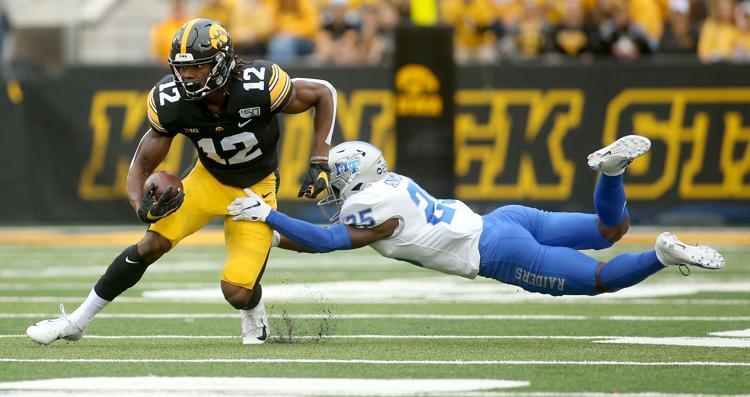 092819-qct-spt-iowa-foot-002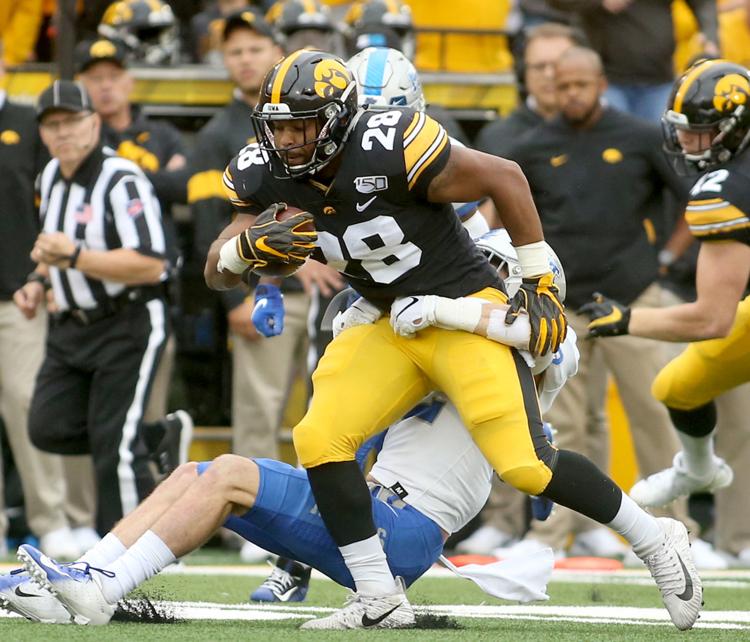 092819-qct-spt-iowa-foot-003
092819-qct-spt-iowa-foot-004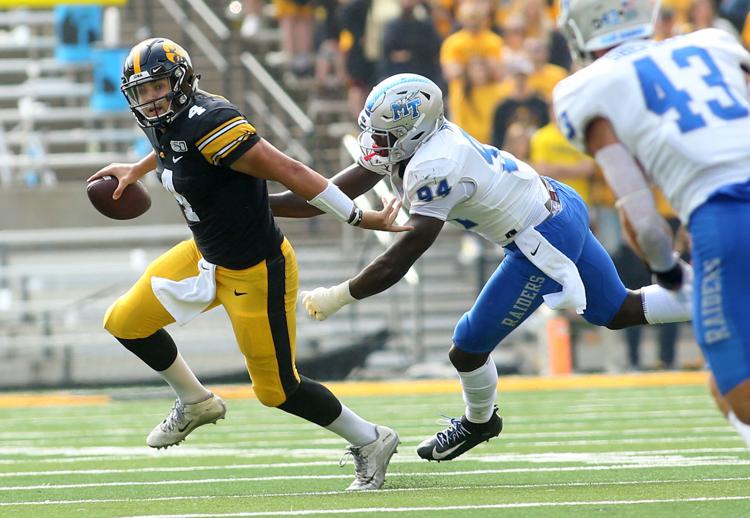 092819-qct-spt-iowa-foot-005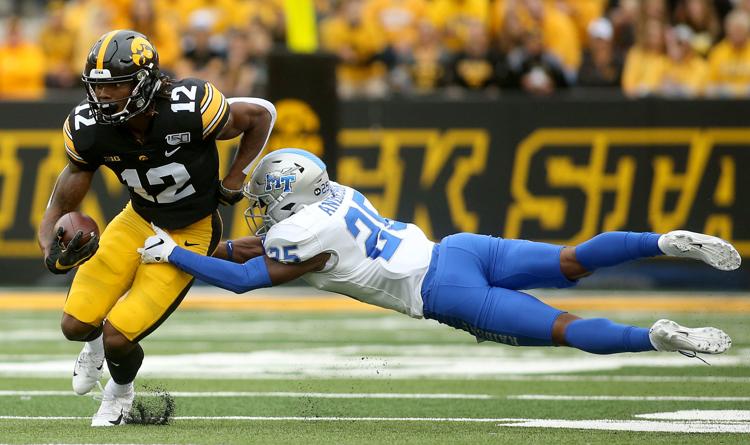 092819-qct-spt-iowa-foot-006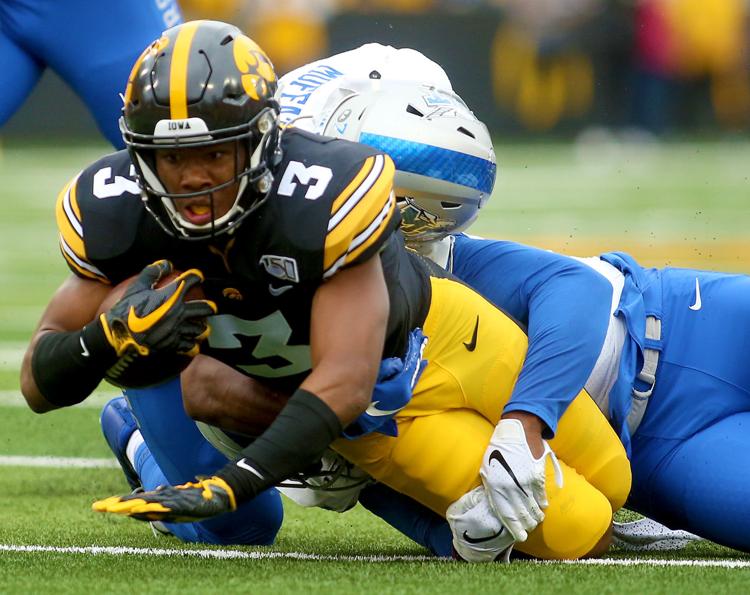 092819-qct-spt-iowa-foot-007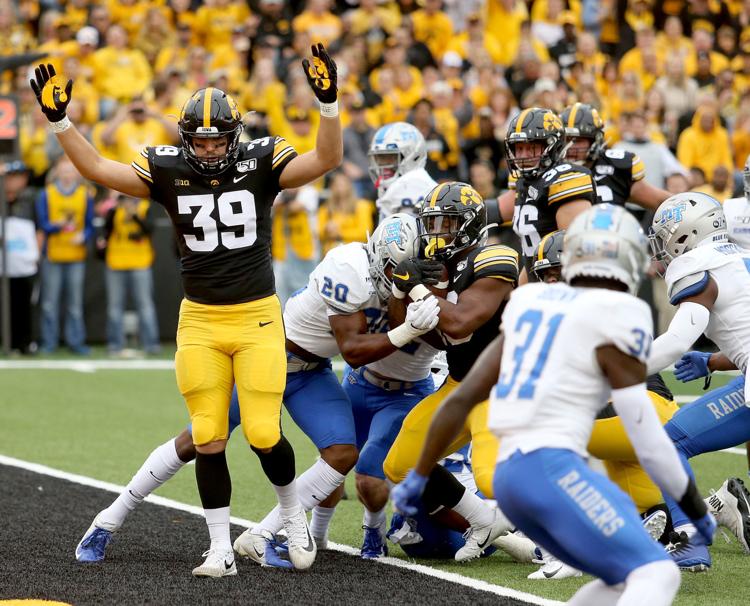 092819-qct-spt-iowa-foot-008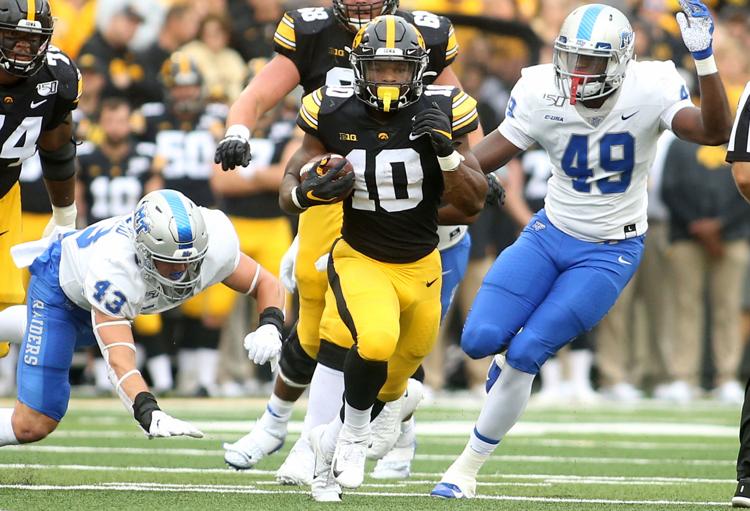 092819-qct-spt-iowa-foot-009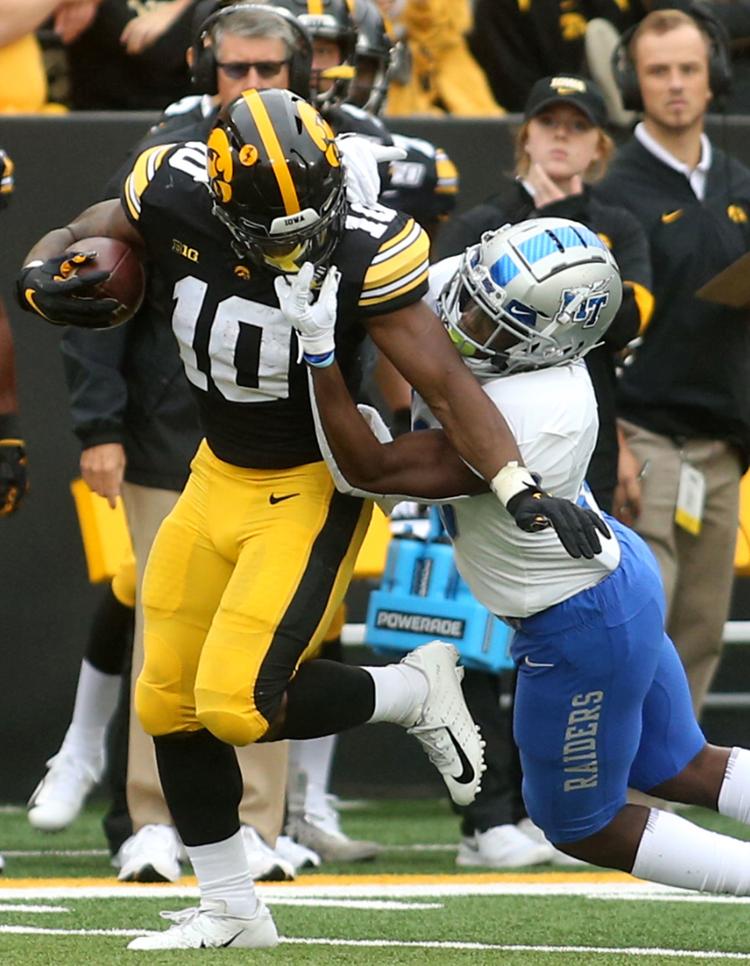 092819-qct-spt-iowa-foot-010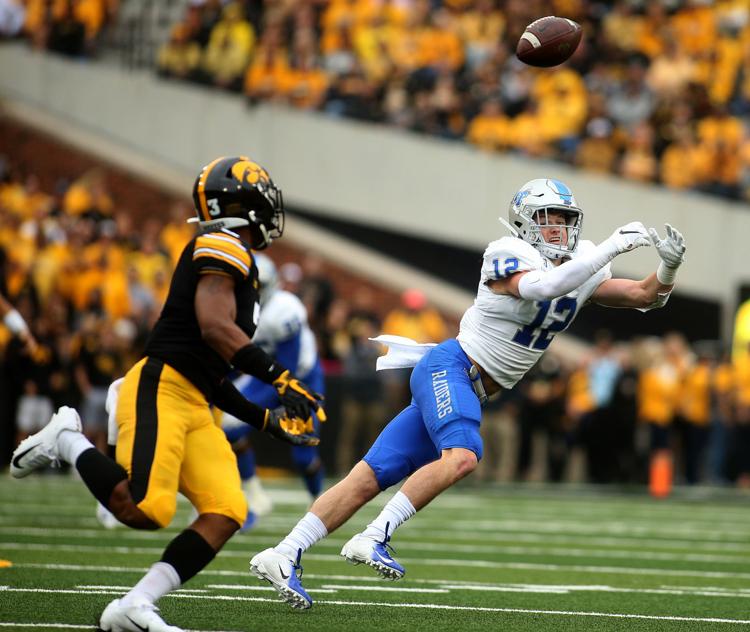 092819-qct-spt-iowa-foot-011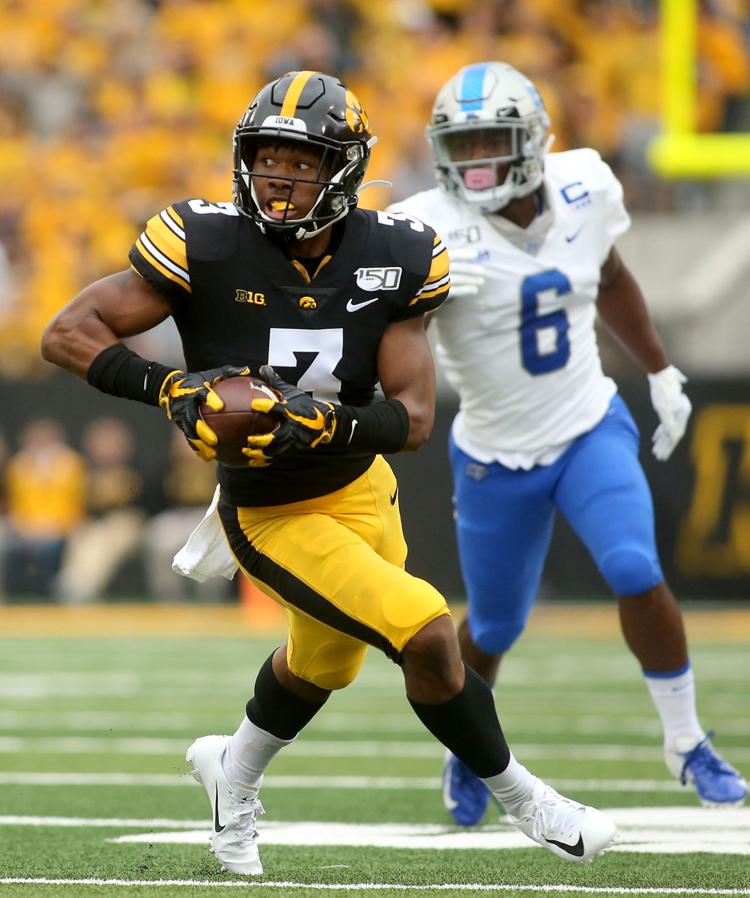 092819-qct-spt-iowa-foot-012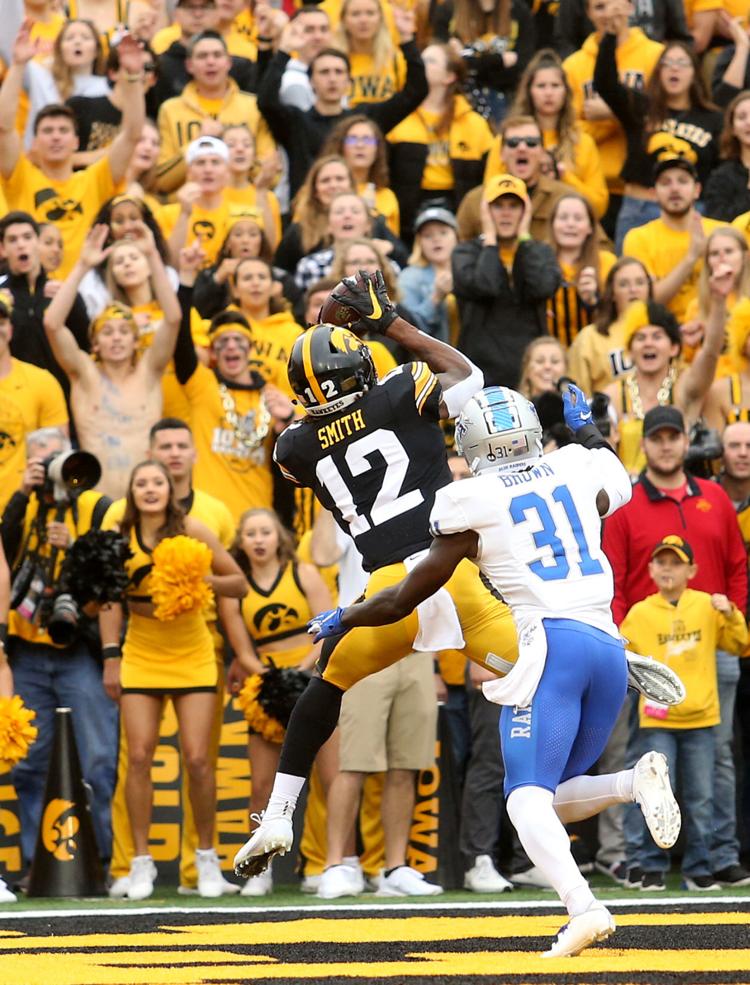 092819-qct-spt-iowa-foot-013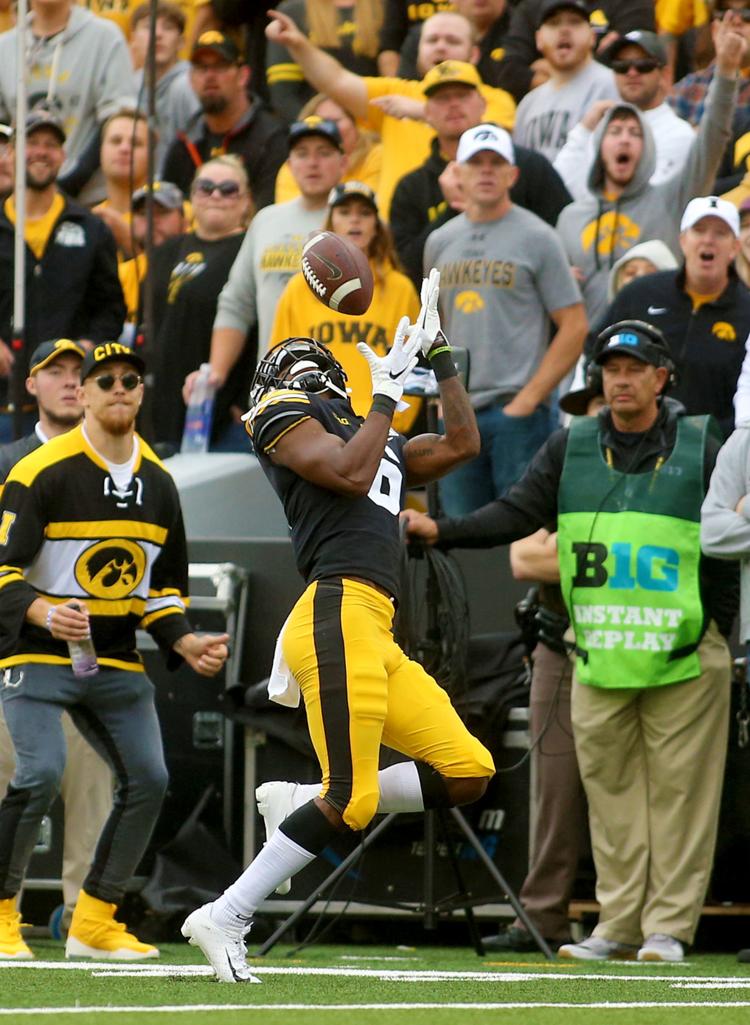 092819-qct-spt-iowa-foot-014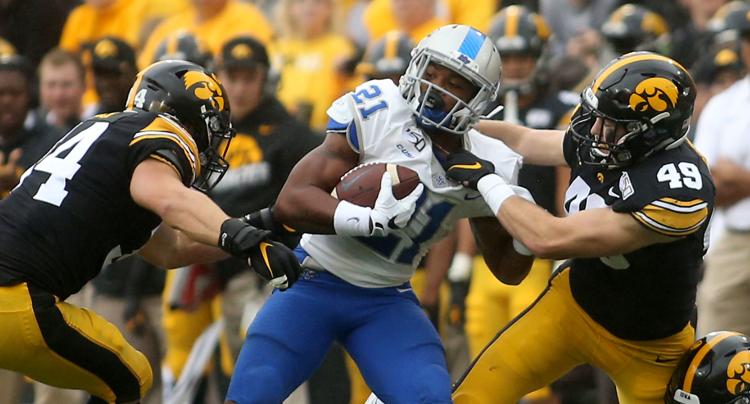 092819-qct-spt-iowa-foot-015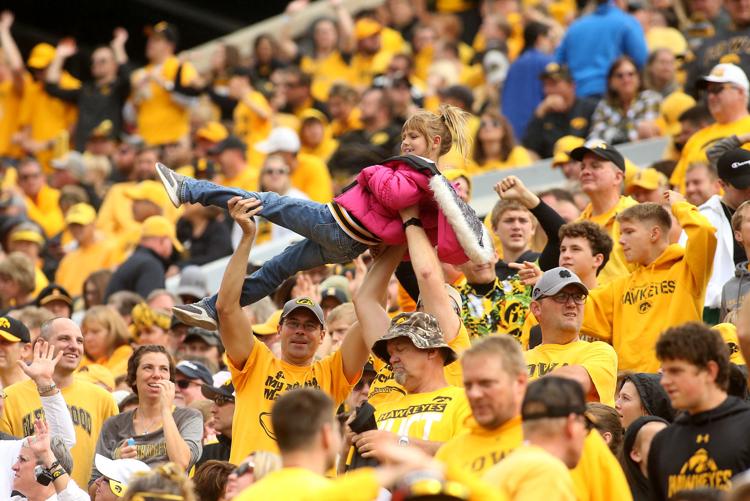 092819-qct-spt-iowa-foot-016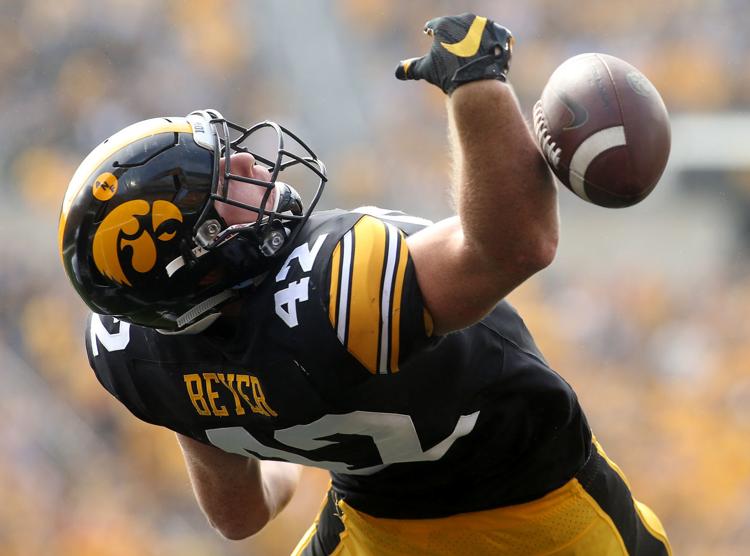 092819-qct-spt-iowa-foot-017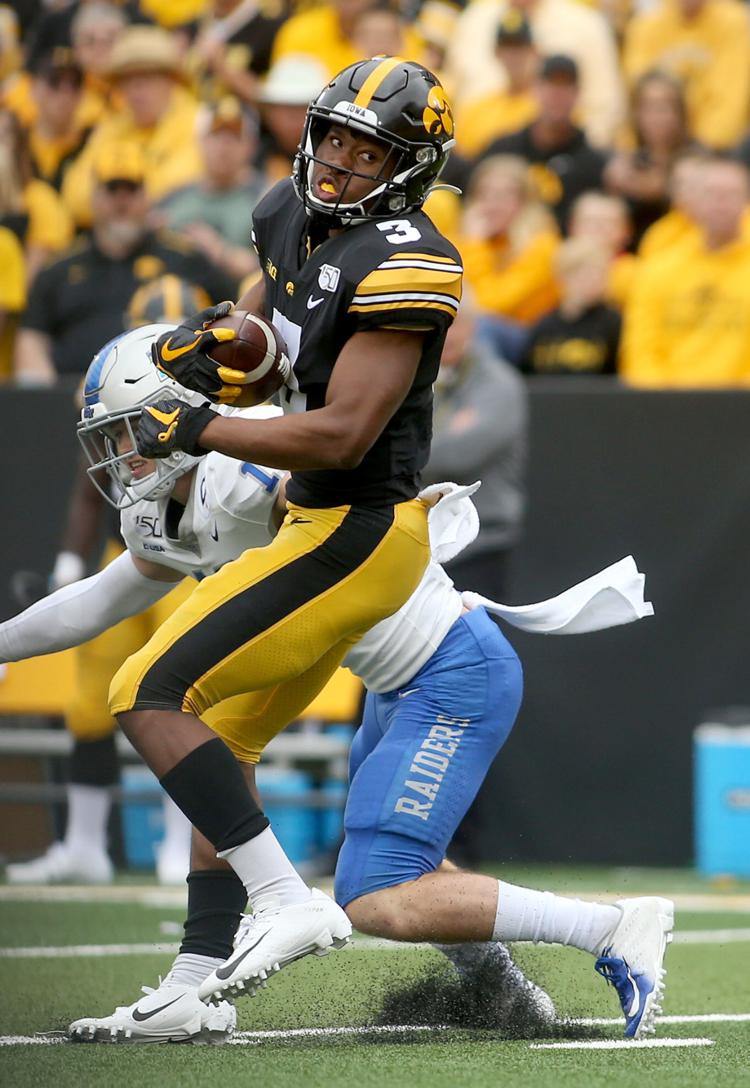 092819-qct-spt-iowa-foot-018
092819-qct-spt-iowa-foot-019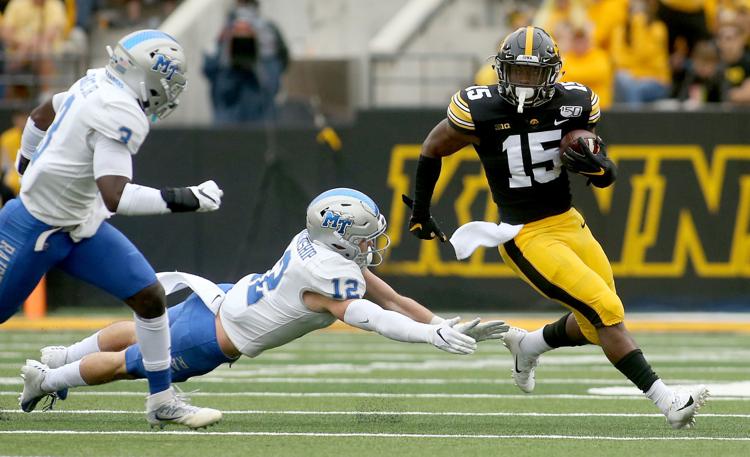 092819-qct-spt-iowa-foot-020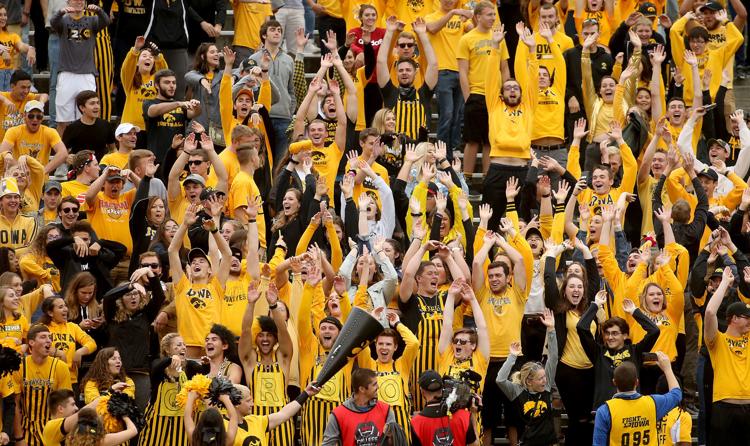 092819-qct-spt-iowa-foot-021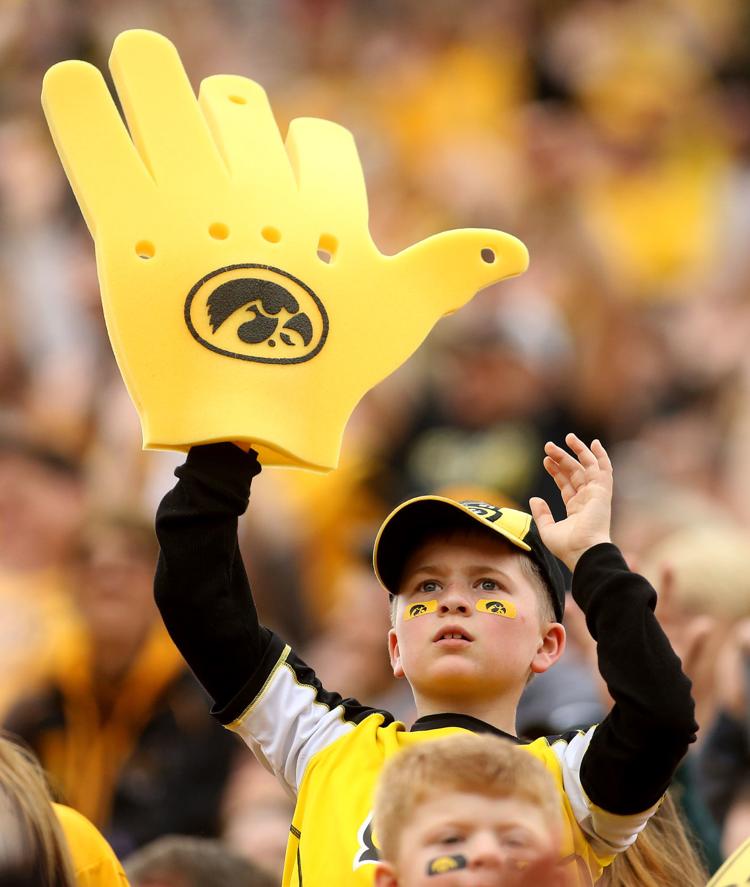 092819-qct-spt-iowa-foot-022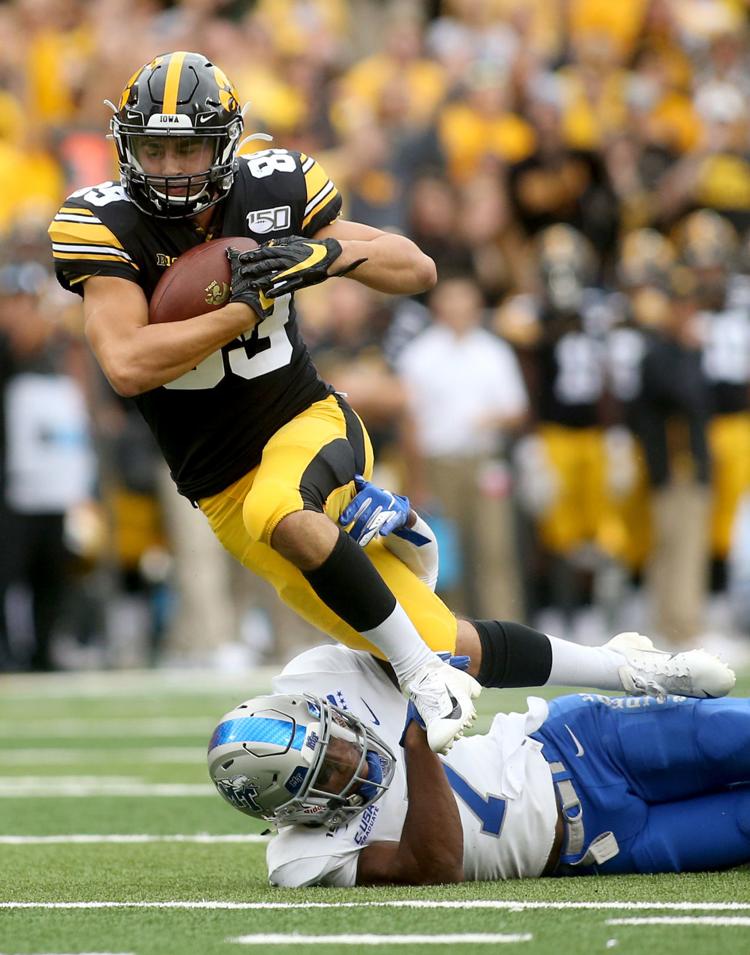 092819-qct-spt-iowa-foot-023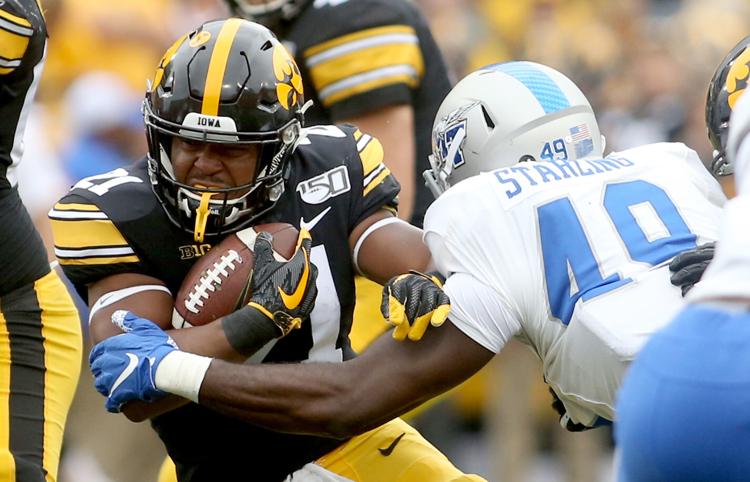 092819-qct-spt-iowa-foot-024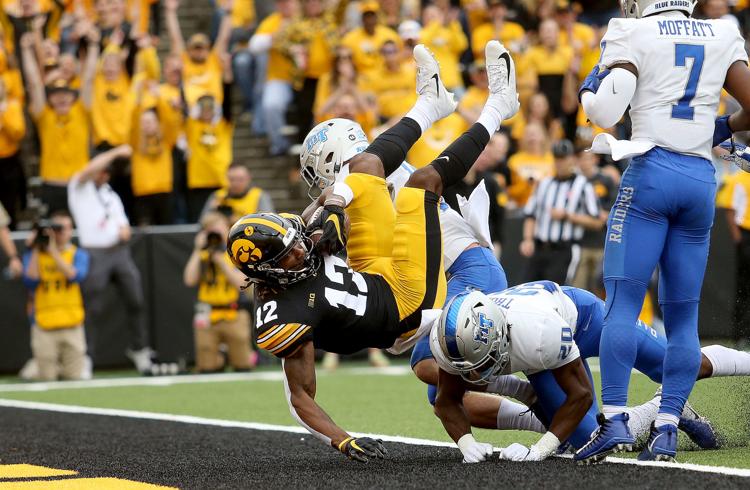 092819-qct-spt-iowa-foot-025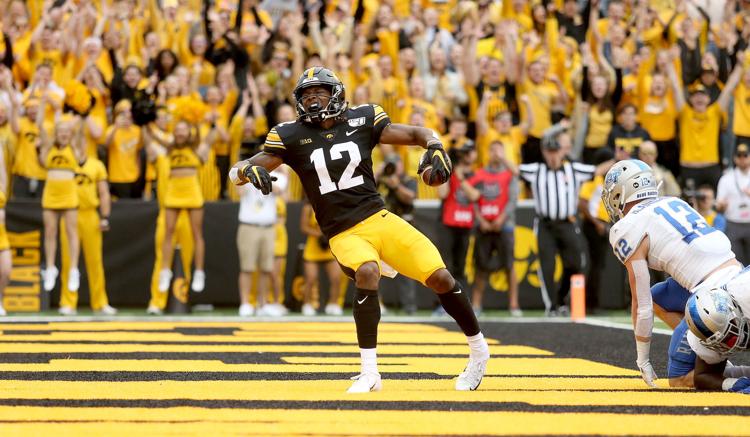 092819-qct-spt-iowa-foot-026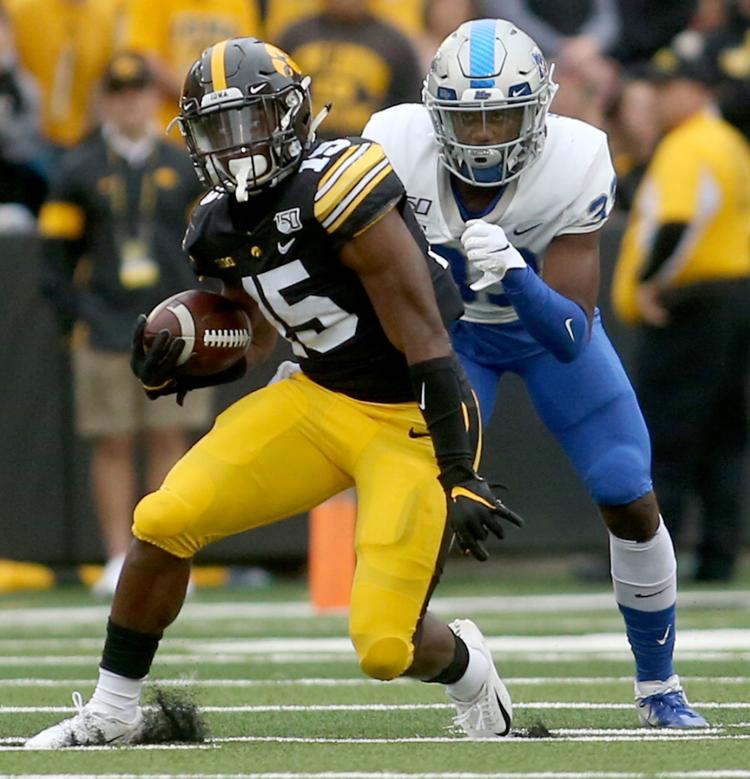 092819-qct-spt-iowa-foot-027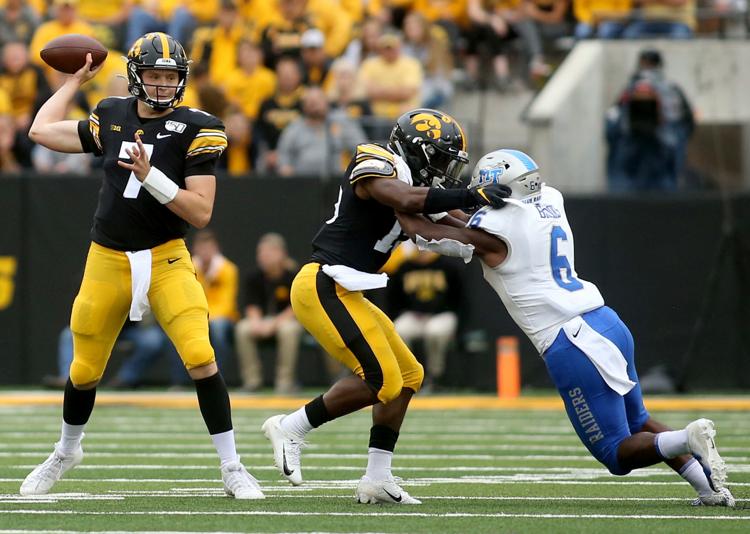 092819-qct-spt-iowa-foot-028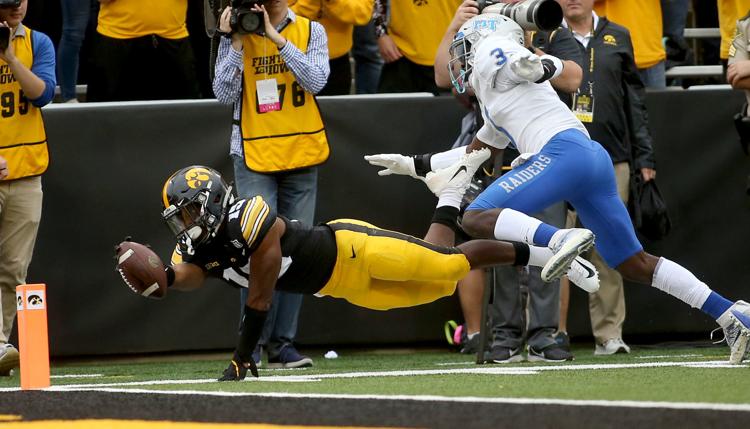 092819-qct-spt-iowa-foot-029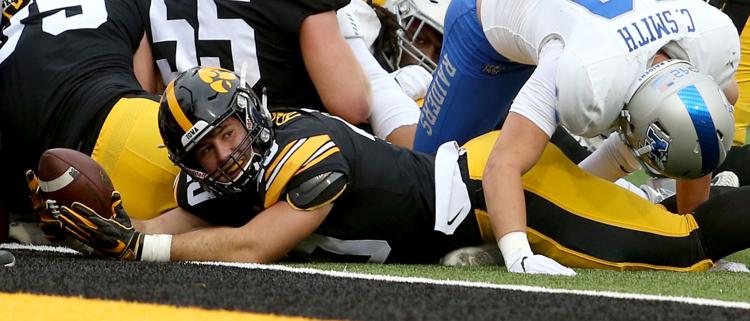 092819-qct-spt-iowa-foot-030