Long plays, depth chart newbies and one eye on the future are all a part of today's Hawkeye 10 @ 10, your daily dose of Iowa football news and notes.
Delivered each weekday at 10 a.m. at Hawkmania.com, your home for all things Iowa, here is today's Hawkeye 10 @ 10:
1. Iowa's game plan against Minnesota was to be balanced, but as the Golden Gophers loaded the box to deny the Hawkeyes the run that opened opportunities for Nate Stanley.
"We got the pass game going early on and stuck with it and continued to take advantage,'' Stanley said. "They came out in different fronts we weren't expecting, loaded the box and playing with their safeties down low really trying to take away the run.''
Stanley responded by topping 300 passing yards for the third time in his career, completing 23-of-39 passes for 314 yards and four touchdowns.
His 314 yards and 39 attempts were both season highs.
2. Ihmir Smith-Marsette brought some energy to Iowa's attack with a 60-yard touchdown reception in the opening quarter of Saturday's game at Minnesota.
The longest play from scrimmage for the Hawkeyes this season started with a third-and-8 scramble by Iowa quarterback Nate Stanley.
"I was hoping Nate would find me late or find me at all because I knew in Cover 2 (defense) you've got a hole shot. I just sat in my little area to wait and Nate found me,'' Smith-Marsette said. "I think they made the wrong call, because the safety never came over the top. The corner, he just stayed in the flat, never got his hands on. That was the result of them messing up I guess, touchdown.''
With a safety in pursuit, Smith-Marsette used his quickness to race into the end zone, finishing with a somersault after a defender reached to grab his legs.
"I knew I couldn't land with both feet so to get around any crazy falls or landings, I did a little flip,'' Smith-Marsette said.
Stanley said he anticipated running with the ball on that play before spotting Smith-Marsette open across the field.
"He did a great job of catching that ball and taking it for a touchdown,'' Stanley said.
3. True freshmen Seth Benson and Dillon Doyle appear on the depth chart for the first time in their Iowa careers, among a handful of defensive changes reflecting the situations the Hawkeyes are dealing with at linebacker as they prepare for Indiana.
With Nick Niemann and Jack Hockaday expected to miss Saturday's 11 a.m. game with injuries, Benson becomes the back-up to Barrington Wade at outside linebacker and Doyle will open as the back-up to Kristian Welch as he slides in at middle linebacker in place of Hockaday.
Doyle shares the second line on the depth chart with Amani Jones, who will sit out the first half against Indiana after being ejected for targeting in the final minute of Saturday's win at Minnesota.
Welch was the back-up at both the weakside and outside positions against Minnesota as Djimon Colbert started at the weakside position where Welch had started in three games.
The only other changes on this week's depth chart are at cornerback, where true freshmen Julius Brents and Riley Moss are listed as starters, the roles they filled at Minnesota.
Matt Hankins and Michael Ojemudia, who were both injured in the Wisconsin game and ultimately cleared to play against the Gophers, are listed as the back-ups.
Tight end Noah Fant and running back Ivory Kelly-Martin, who both exited Saturday's game with injuries in the second half, are listed as starters at their respective positions.
4. Iowa's fast start against Minnesota was among the things the Hawkeyes were hoping to accomplish against the Golden Gophers.
Iowa scored on its first possession of the game for the first time this season and put two touchdowns on the board in less than 10 minutes to open a quick 14-0 advantage.
"I thought the guys came out ready to go,'' coach Kirk Ferentz said. "That's something we didn't do so well earlier in the season.''
5.The 48 points Iowa put on the board at Minnesota were the most the Hawkeyes have scored against the Golden Gophers since a 55-0 rout in 2008.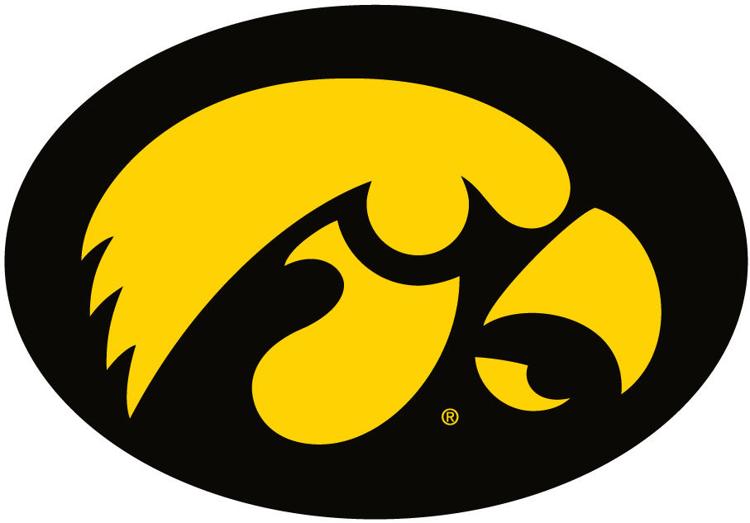 The combined 79 points between the two teams were the most since 2005 when Iowa won a 52-28 game against Minnesota at Kinnick Stadium.
The win was the Hawkeyes' 14th in their last 18 games against the Golden Gophers.
Points have not been a problem for either team during that 18-game stretch.
Iowa has averaged 30.7 points and Minnesota has averaged 20.8 in the battle for Floyd of Rosedale.
6. Minnesota coach P.J. Fleck said following Saturday's game that the Golden Gophers missed opportunities by not testing Iowa's rookie cornerbacks enough.
Quarterback Zack Annexstad completed 17-of-33 passes for 218 yards in the game and his three touchdown passes matched the freshman's career-high interception total.
"I thought that was a way we could generate big plays. I didn't think we went deep enough,'' Fleck said, adding he felt Annexstad just missed on a few balls he under threw. "He's missing small. He's not far off. Our whole team is close and he's an example of that.''
7. In case you missed it, Iowa's Anthony Nelson and Riley Moss were among Big Ten weekly award winners announced Monday.
Nelson was named the Big Ten defensive player of the week and Moss was selected as the conference's freshman of the week for their work in the Hawkeyes' win at Minnesota.
Nelson matched a career high with three sacks and Ross, making his first career start at cornerback, had a pair of interceptions in the 48-31 victory.
Both finished with five tackles, including four solo stops. Nelson is the second Hawkeye to earn defensive player of the week honors this season, following A.J. Epenesa after the Iowa State.
Moss is Iowa's first freshman of the week since Manny Rugamba was honored in 2016 following a win over second-rated Michigan.
Ohio State's Dwayne Haskins earned his fourth offensive player of the week honor this season, and his third straight, after completing 33-of-44 passes for 455 yards and six touchdowns in a win over Indiana.
The senior became the first Big Ten quarterback to have three games with at least five touchdown passes and six touchdown passes and 33 completions tied school records.
Maryland's Ty Johnson was named the Big Ten special teams player of the week.
The senior returned a kickoff 98 yards for a touchdown to give the Terrapins a 7-3 lead in their loss at Michigan.
8. Kicker Miguel Recinos moved into 25th on Iowa's career scoring list with two field goals and six extra points on Saturday.
Recinos' 12 points in the Hawkeyes' 48-31 win over the Golden Gophers gives him 121 career points.
9. The prep football season has come to an early end for Iowa commitment and Orion senior Logan Lee.
The tight end announced on Twitter on Monday that he suffered a lacerated spleen when he landed on a ball during the second quarter of the top-ranked Chargers' game Saturday against Morrison.
"Means I'm done with football for the next two months but will be supporting my Chargers for the next two games and then into the playoffs,'' Lee wrote, adding, "No long term concerns, just takes a bit to heal.''
Lee, who finished the game after suffering the injury, recorded eight receptions covering 208 yards while scoring a pair of touchdowns in unbeaten Orion's 49-13 victory over the Mustangs.
10. Running back Tyler Goodson scored three touchdowns as he rushed for 137 yards on 15 carries last weekend for North Gwinnett (Ga.), highlighting a productive week at the prep level for players committed to Iowa.
Defensive back Dane Belton of Tampa Jesuit recorded eight tackles and broke up two passes, linebacker Jack Campbell of Cedar Falls had six tackles and one sack, defensive back Sebastian Castro of Oak Lawn Richards recorded six tackles, defensive end Jack Karchinski of West De Pere (Wis.) finished with five stops and a pair of sacks and linebacker Jestin Jacobs of Northmont in Clayton, Ohio totaled four tackles.
On offense, tight end Josiah Miamen of Dunlap caught three passes for 103 yards and two touchdowns in a 48-0 shutout of Bartonville Limestone.