Big legs have decided big wins for Iowa against Michigan.
That, along with Kirk Ferentz on a $3 million fundraiser and season-ending surgery for a former Hawkeye in the NFL, are all part of today's Hawkeye 10@10.
Your daily dose of Iowa news and notes is delivered each weekday at 10 a.m. at Hawkmania.com, your home for all things Iowa.
Here is today's Hawkeye 10@10:
1. In the 11 victories the Iowa football program has enjoyed over Michigan since 1981, the legs of kickers have been the deciding factor seven times.
Beginning with Tom Nichol's work in a 9-7 win in 1981 and Rob Houghtlin's game winner from 29 yards as time expired in a 12-10 game in 1985, kickers have repeatedly delivered when the Hawkeyes have beaten the Wolverines.
Nate Kaeding knocked home three field goals in a 30-27 win in 2003 and Daniel Murray did the same in a 30-28 victory in 2009.
Mike Meyer's 30 yarder gave Iowa a two-score margin in 2010 and Meyer followed that with a game-deciding 34-yard kick in a 24-21 win in 2013, three years before Keith Duncan took down Michigan with a 33-yard field goal as time expired in a 14-13 game at Kinnick Stadium.
"It was a great moment, something I'll never forget,'' Duncan said. "But when it's over, you have to get ready for the next one.''
2. Coach Kirk Ferentz expects special teams to loom large again in Saturday's 11 a.m. game between the Hawkeyes and Wolverines.
"Special teams are always big, just like ball security,'' Ferentz said. "Those things factor into it when it's tight, and then you have to be good on special teams. But, it's not a given. They've got really good specialists. Their kicker, punter, they're as good as you're going to find.''
Michigan punter Will Hart is second in the Big Ten with an average of 47.6 yards per punt while the Wolverines' Jake Moody is perfect in the four field goals he has attempted with a long of 43 yards.
3. Iowa expects to continue to rotate offensive linemen even with the return of Alaric Jackson and Cole Banwart from injuries in the past two games.
Coach Kirk Ferentz praised the job Hawkeye linemen have done adjusting up front on offense during Iowa's 4-0 start, sometimes by design and frequently on the fly.
"The whole trick is surviving it and I think the offensive line has done a pretty good job of managing the bumps through the first four weeks,'' coach Kirk Ferentz said. "Getting AJ back will certainly help us, and hopefully we'll be a more diversified group now.''
4. During his weekly radio program Wednesday night, coach Kirk Ferentz said the biggest challenge Iowa's defense will face from Michigan on Saturday comes from the depth of the Wolverines at the skill positions.
"There are a lot of guys you have to defend,'' Ferentz said, pointing to the talent Michigan has not only in Shea Patterson at quarterback, but in a deep receiving corps and strong group of tight ends that complement a ground game that has toiled during early games of the Wolverines' 3-1 start.
5. With the help of a $41,000 from Busch Light distributors across the state of Iowa, Iowa State fan Carson King's fundraising efforts to benefit the Stead Family Children's Hospital in Iowa City reached $3 million.
King attended the Hawkeyes' game against Middle Tennessee last weekend, participated in the Kinnick wave and following the game met with coach Kirk Ferentz.
You have free articles remaining.
Register for more free articles
Stay logged in to skip the surveys
The Iowa coach on his weekly radio show praised the effort of King and others who donated.
"What he did goes beyond fan lines,'' Ferentz said. "It was amazing for one guy to be able to pull that off.''
6. Cornerback Julius Brents is nearing a return to competition this week for Iowa.
Coach Kirk Ferentz expects him to provide additional options in a secondary that has been shorthanded throughout much of the season.
"I really see him hopefully helping out on special teams this week and maybe in some sub packages, things like that,'' Ferentz said. "Right now DJ (Johnson) and OJ (Michael Ojemudia) are our two. We've got two initial guys.''
7. Michigan's leading rusher is freshman Zach Charbonnet, but after he carried the ball 33 times against Army on Sept. 7, his snaps are being monitored more closely.
"I thought the 33 carries was way too many,'' coach Jim Harbaugh said. "Wanted to limit that from one back, carrying the ball 33 times. That's not something we want to strive for with our running backs … not something I think you want to consistently do with running backs.''
Charbonnet has been productive, gaining 218 yards on 48 carries through four games.
8. Iowa coach Kirk Ferentz touched on the California "fair play to pay'' law during his weekly radio program Wednesday.
"We need to be doing all we can do for our student-athletes,'' Ferentz said. "I feel like it is a very complex equation, given the requirements of Title IX, cost of attendance and other similar requirements. I do think we will see the world continue to change.''
9. A torn pectoral tendon will sideline former Iowa linebacker Christian Kirksey for the remainder of the Cleveland Browns season.
Kirksey, a team captain, underwent surgery Wednesday to repair the muscle and is expected to make a full recovery but will miss the remainder of the season.
Kirksey started two games for Cleveland and recorded 11 tackles this season.
10. The National I-Club will host a Hawkeye Huddle for fans attending the Michigan game on Saturday morning at Ferry Field in Ann Arbor.
The free event includes cash refreshments, snacks, door prizes and appearances by Herky and the Iowa cheerleaders.
It will run from 8-10 a.m. (CT) at a field where Michigan played its football games before the opening of Michigan Stadium in 1927.
Now used as a tailgating area, it is located northeast of Crisler Arena.
Kirk Ferentz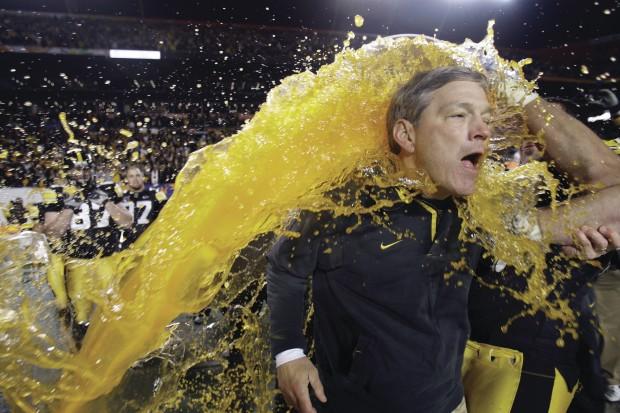 Ferentz talks about Iowa, Illinois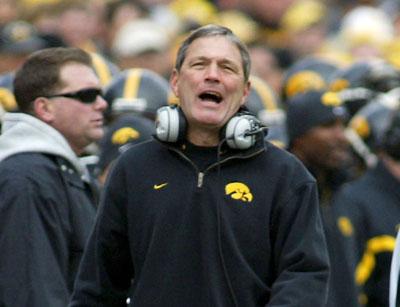 Kirk Ferentz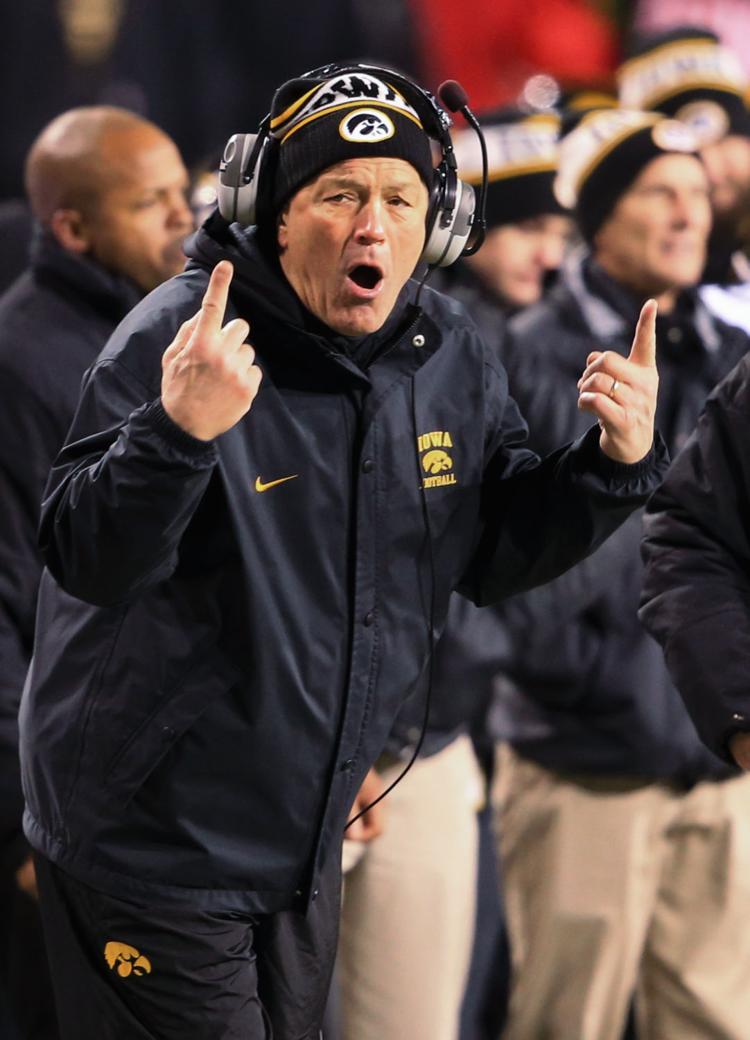 No. 3 Hawkeyes go to 12-0 with 28-20 victory over Nebraska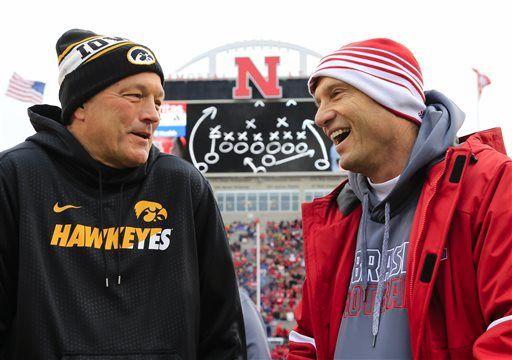 112115-iowa-purdue-06
No. 10 Iowa holds off Hoosiers' run with 35-27 win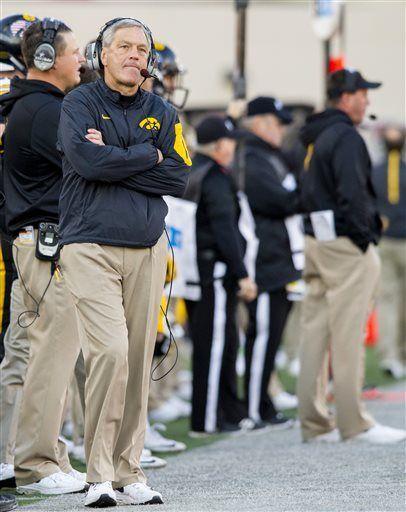 Iowa coach Kirk Ferentz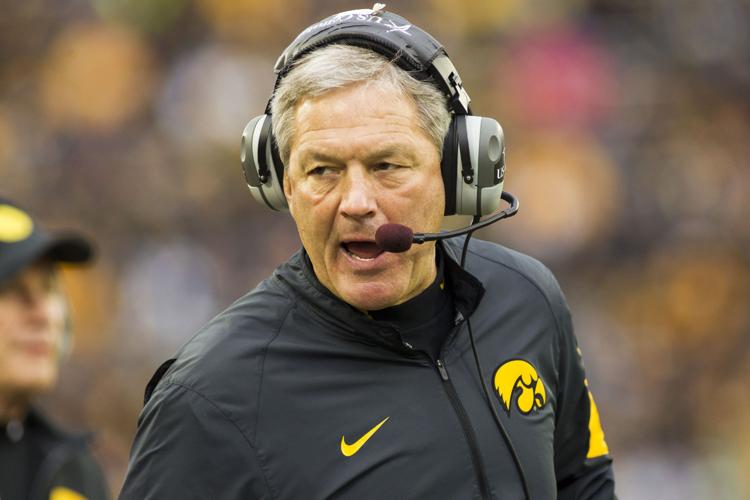 Iowa coach Kirk Ferentz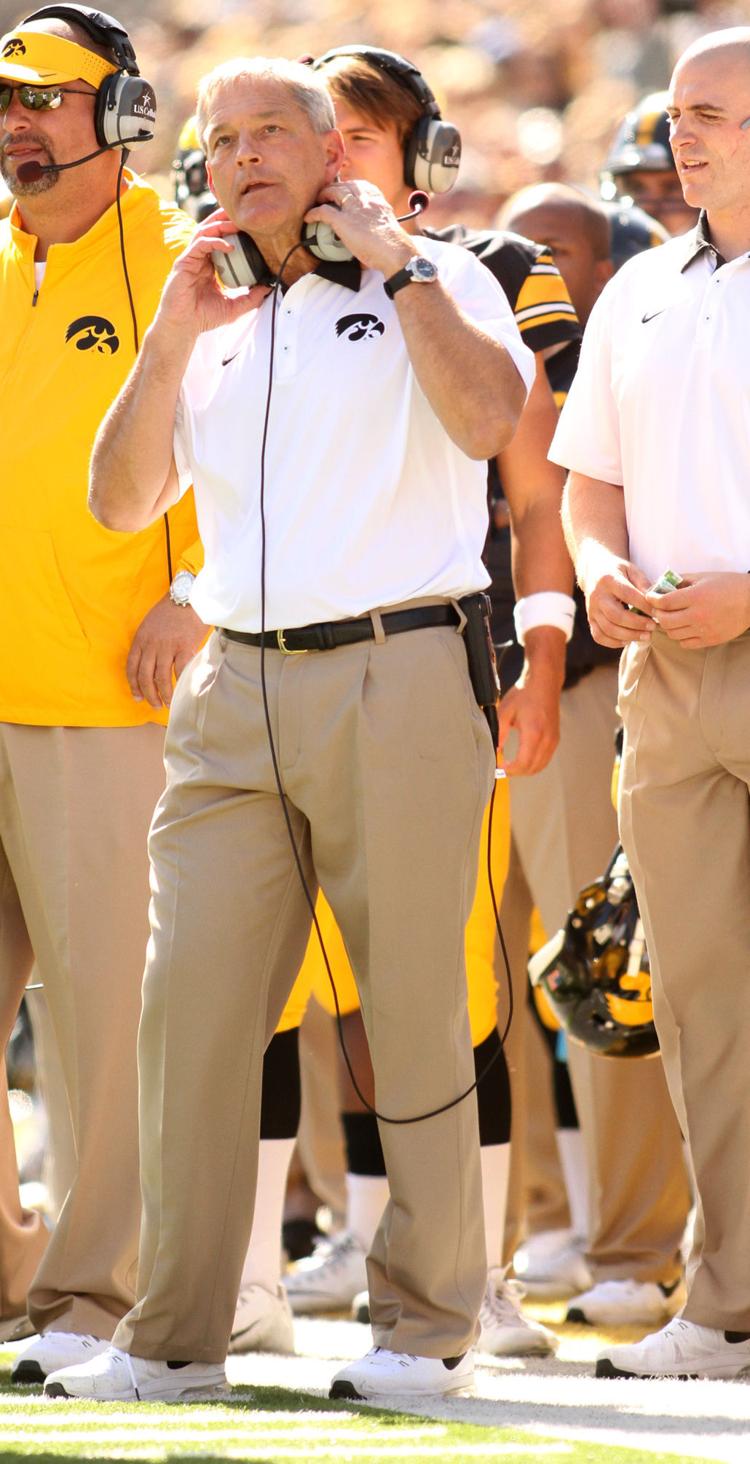 Mary and Kirk Ferentz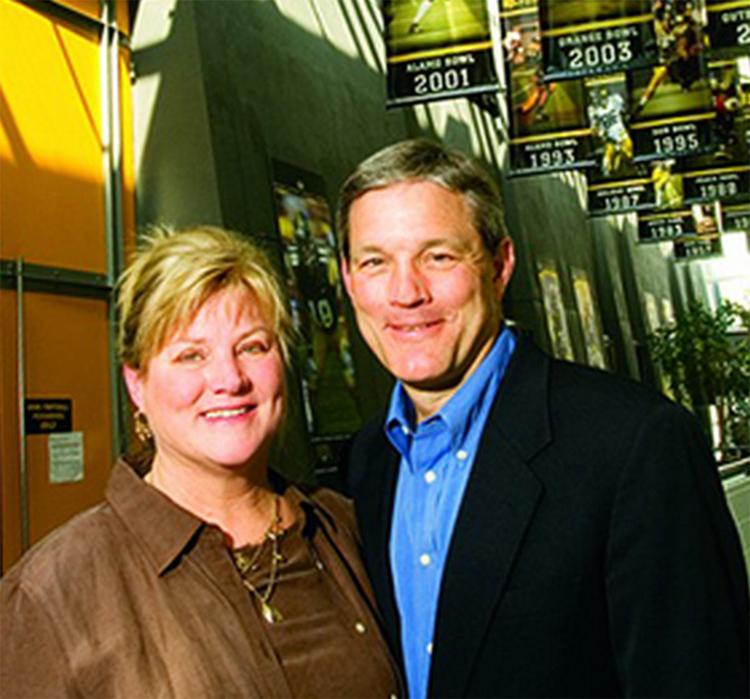 Kirk Ferentz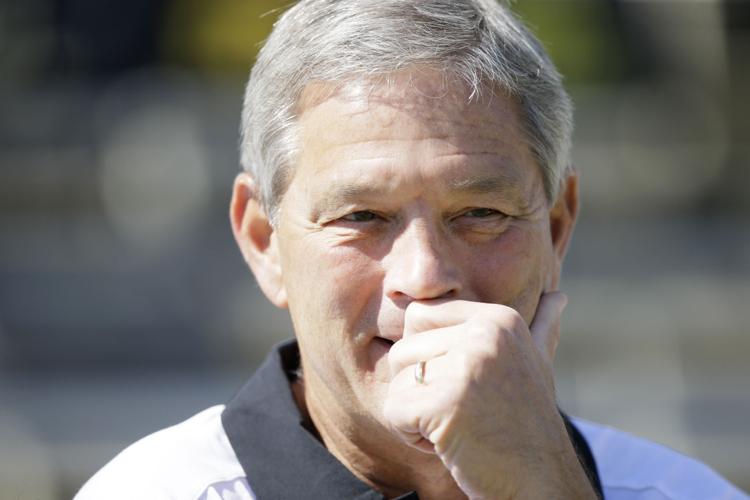 Iowa Wisconsin Football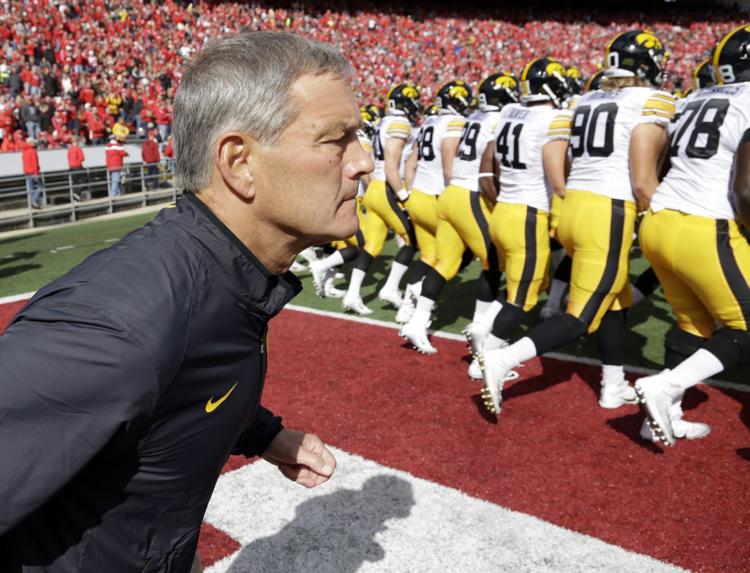 Iowa coach Kirk Ferentz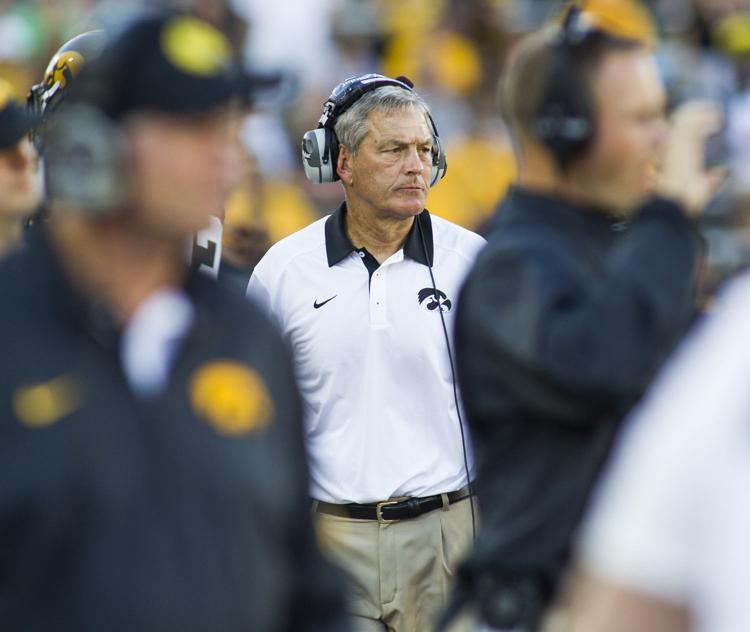 092615-iowa-017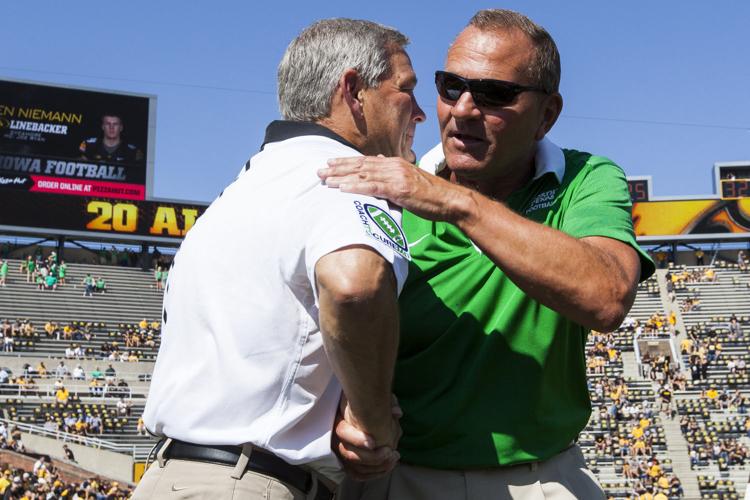 092615-iowa-016
092615-iowa-015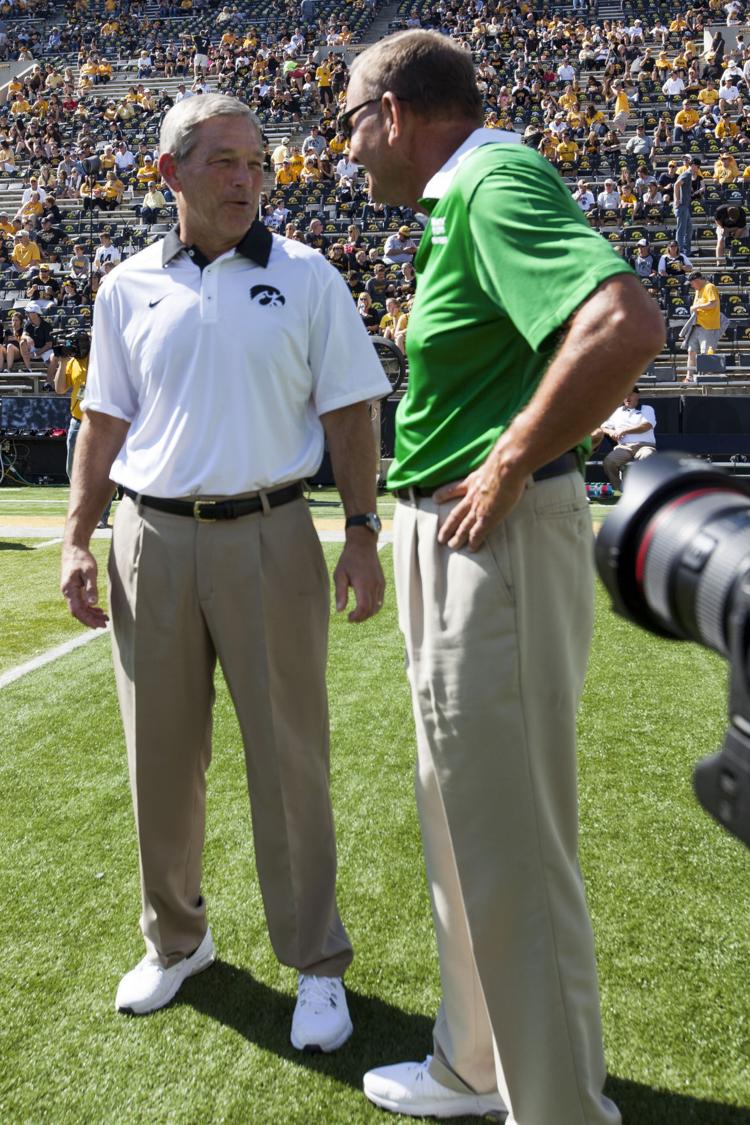 092615-iowa-014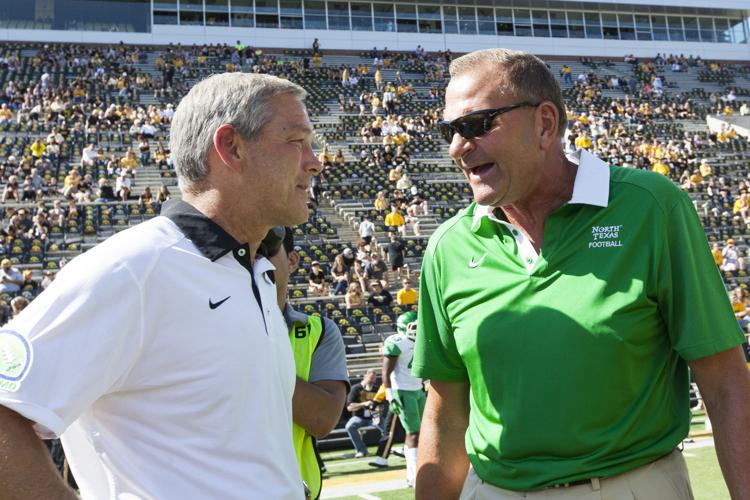 092615-iowa-006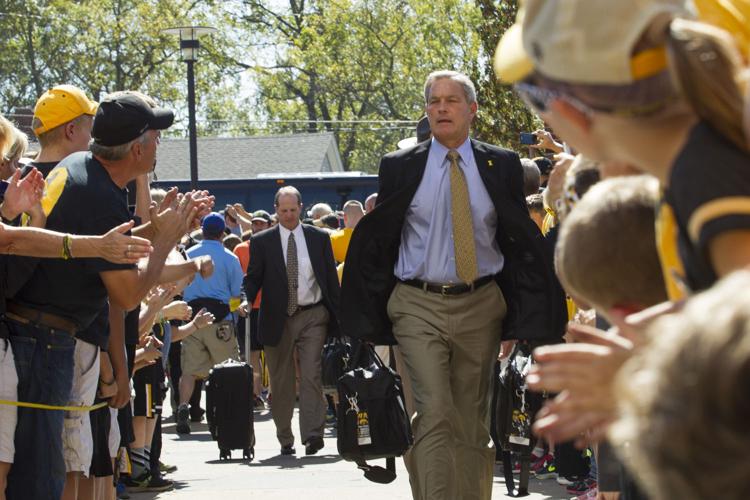 091915-Iowa-vs-pitt17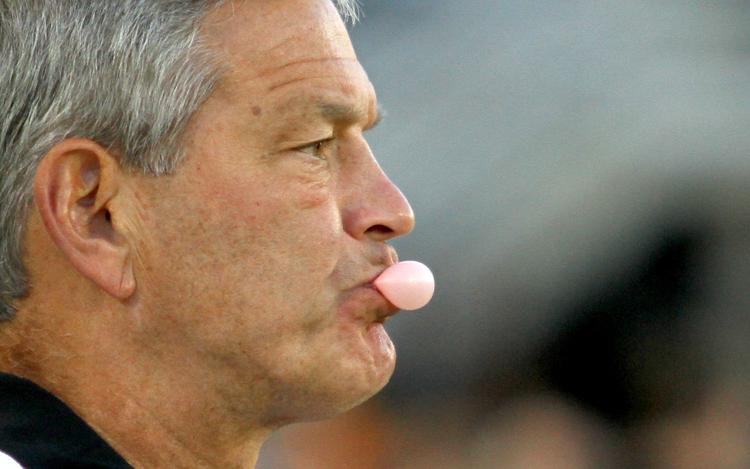 091915-Iowa-vs-pitt18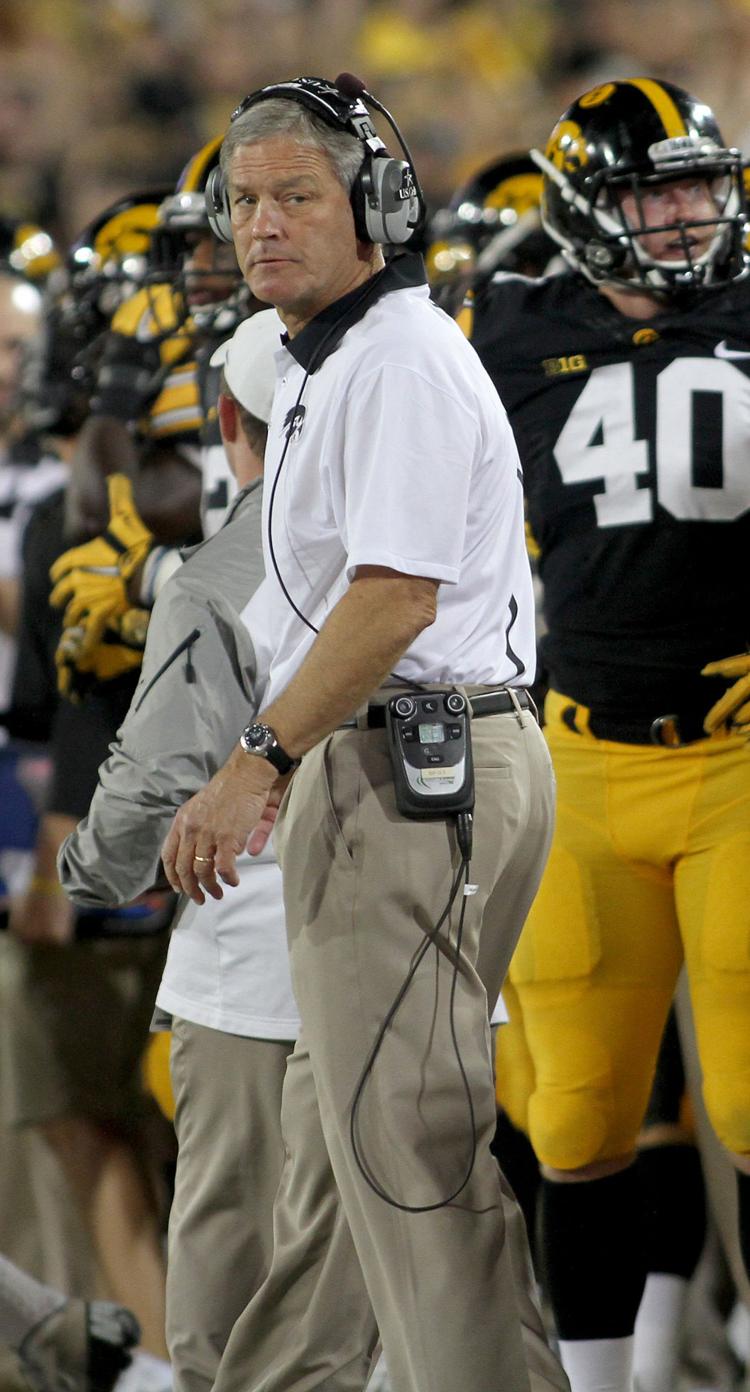 090515-hawks21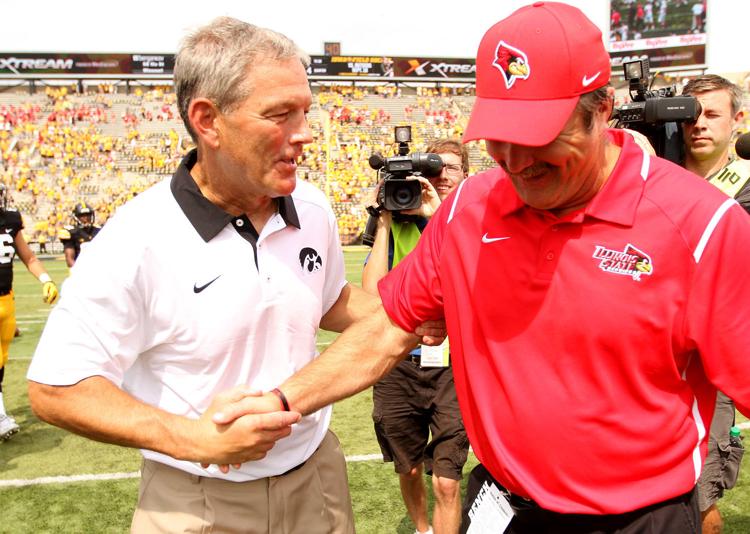 080815-iowa-media07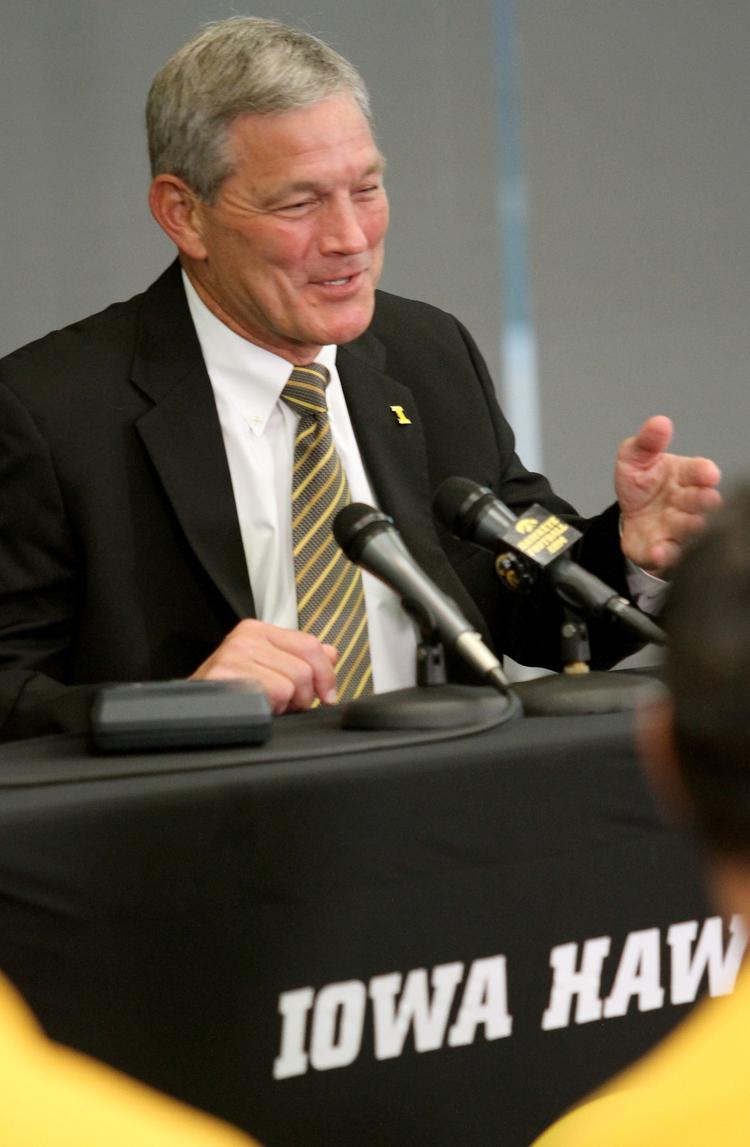 080815-iowa-media05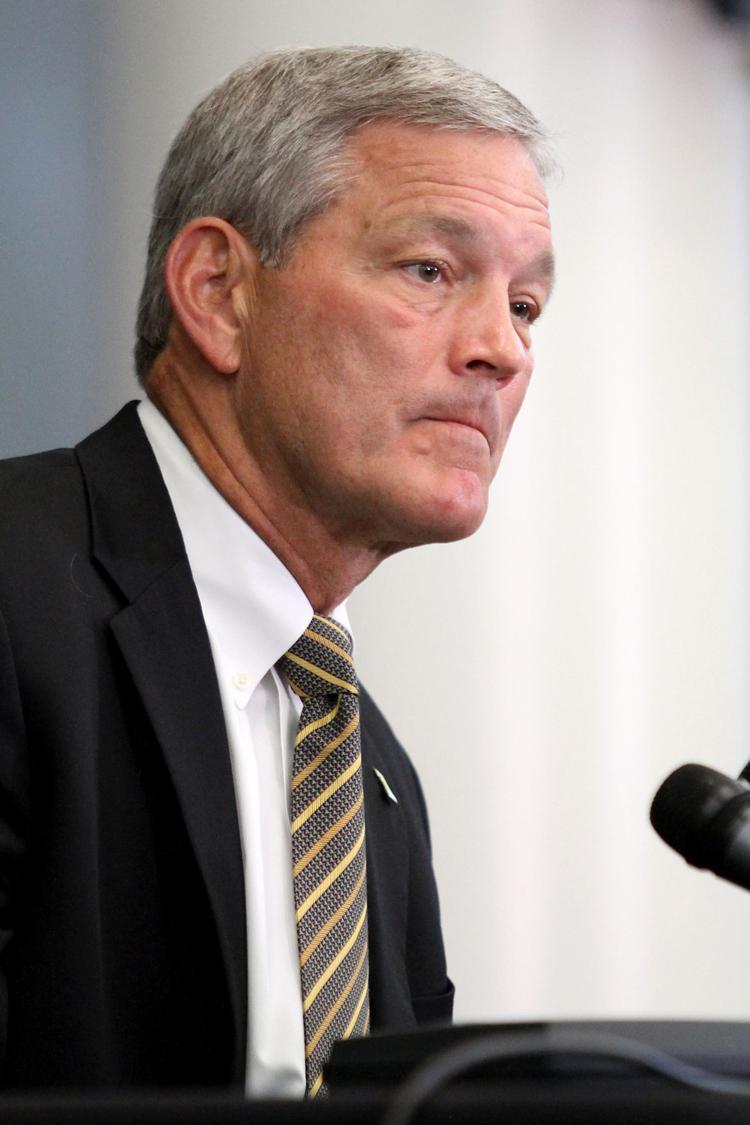 080815-iowa-media06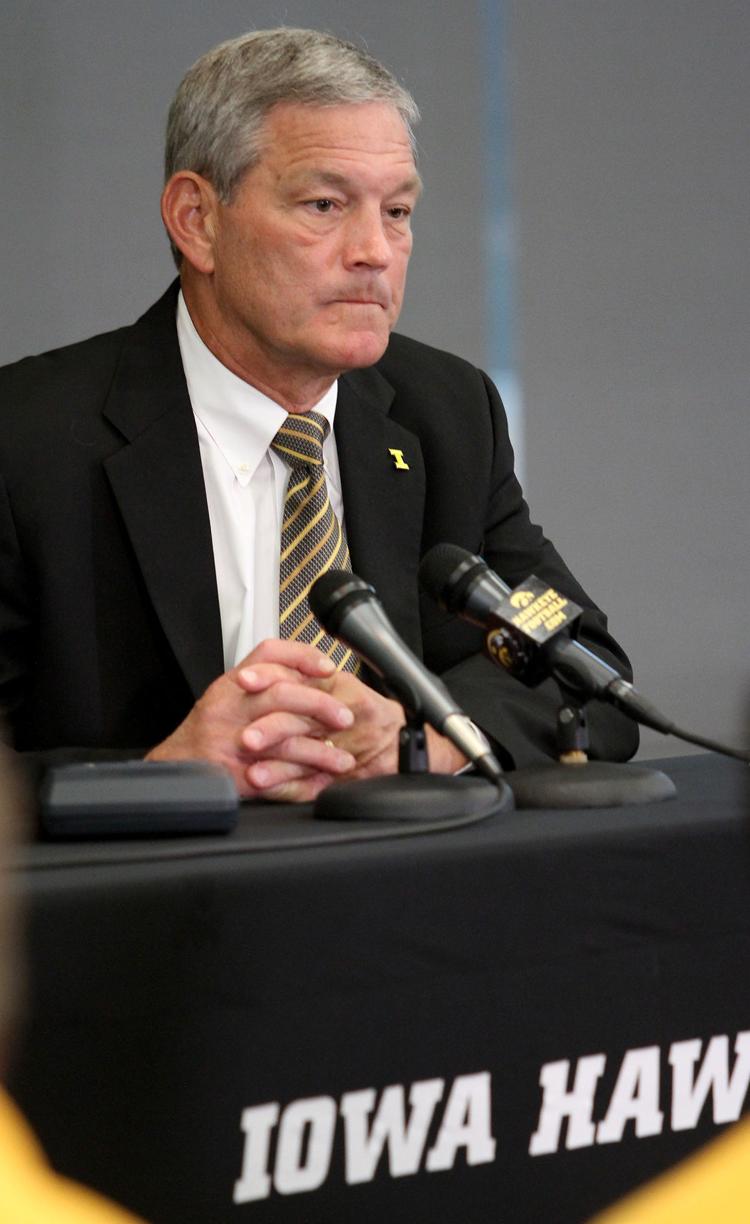 080815-iowa-media03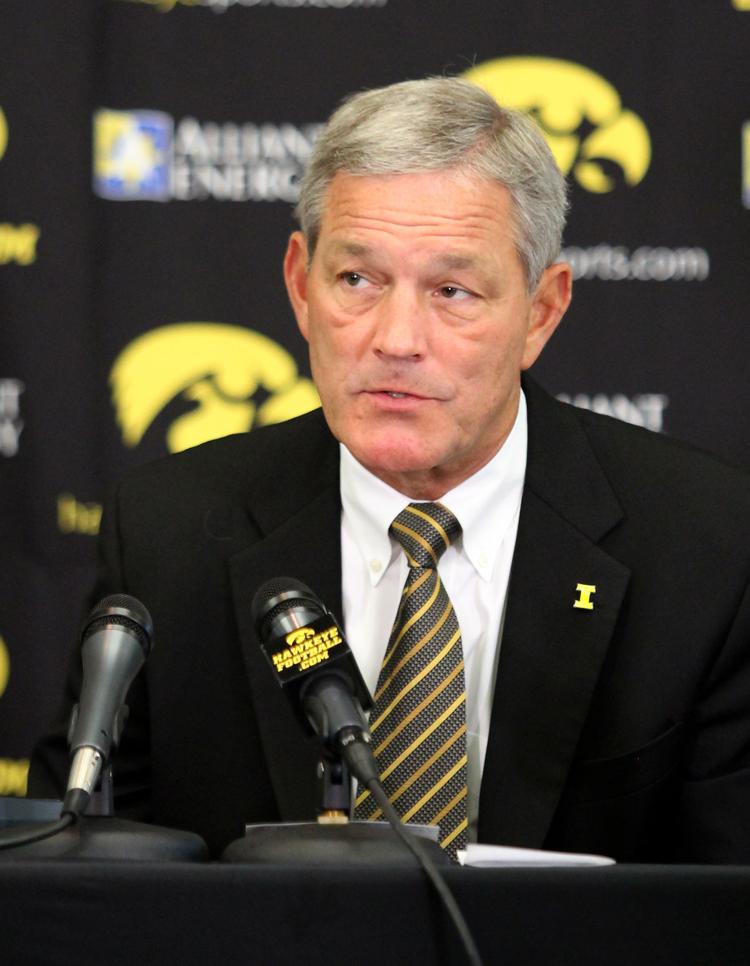 080815-iowa-media04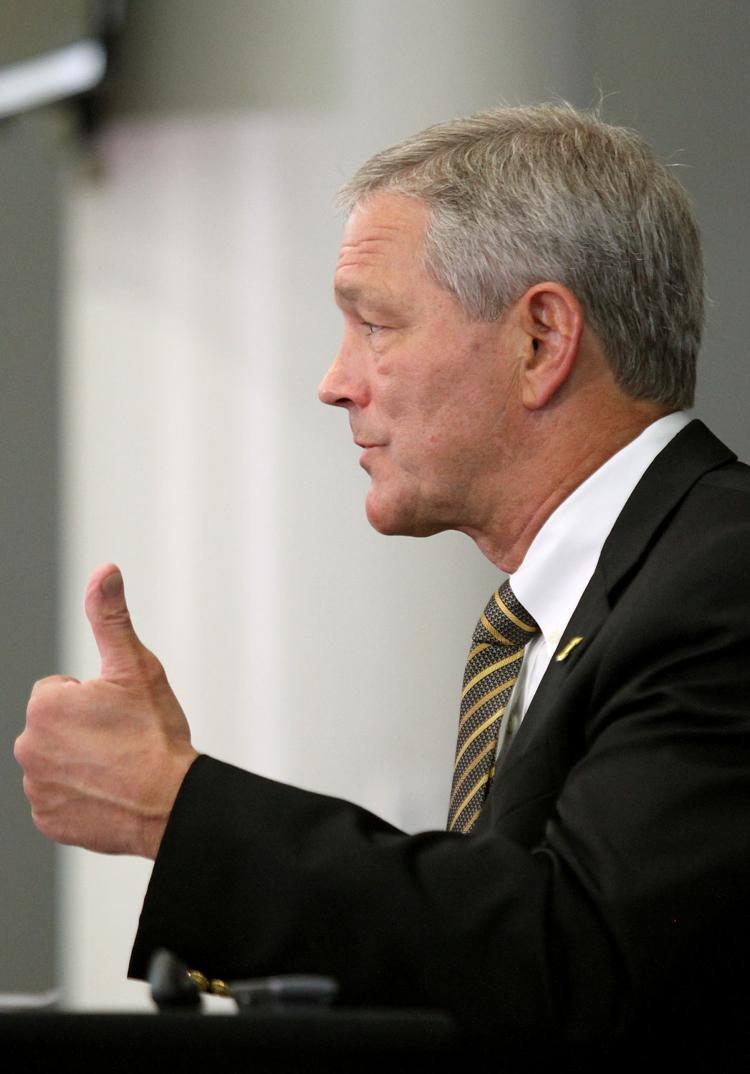 Kirk audio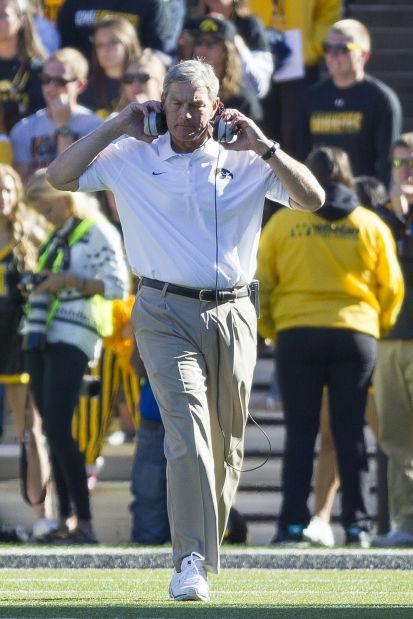 TaxSlayer Bowl Football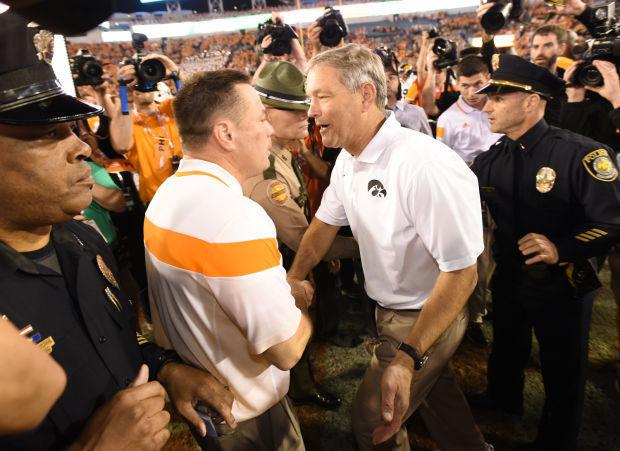 Hawkeyes in Florida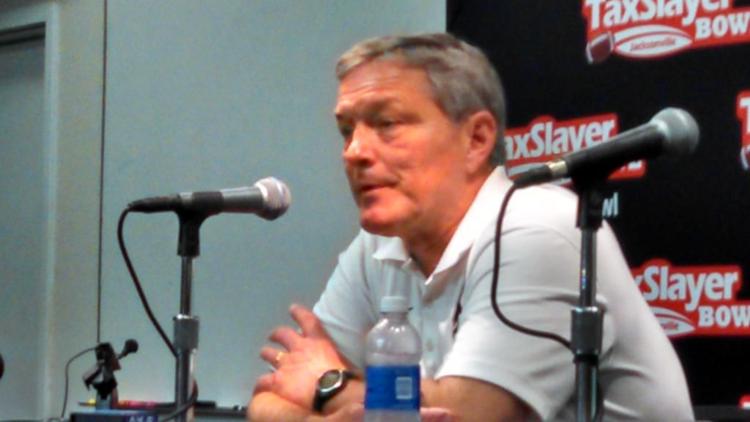 Hawkeyes in Florida
Hawkeyes in Florida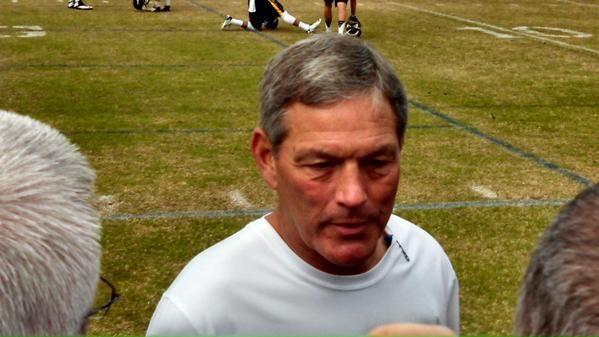 TaxSlayer Bowl Football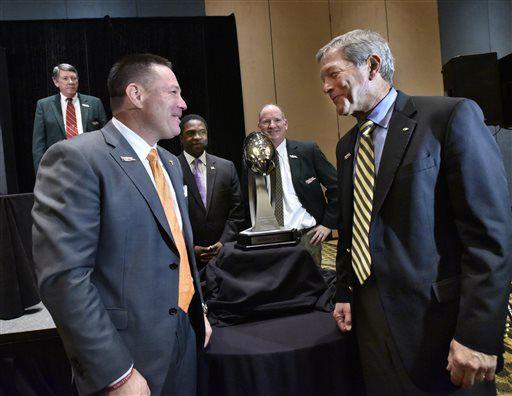 Kirk Ferentz mug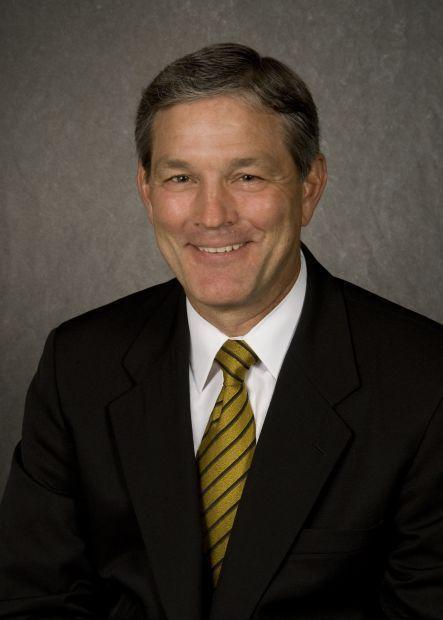 112814-iowa-31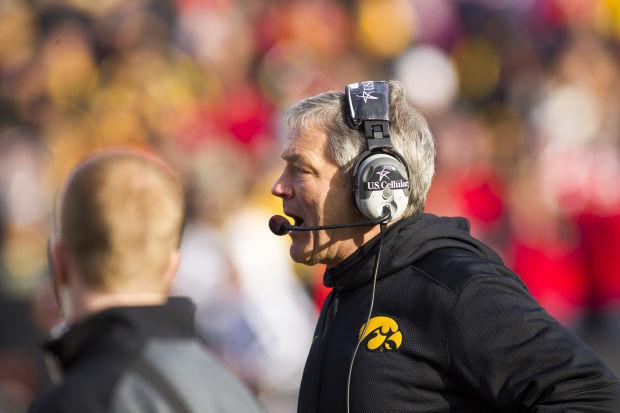 112814-iowa-32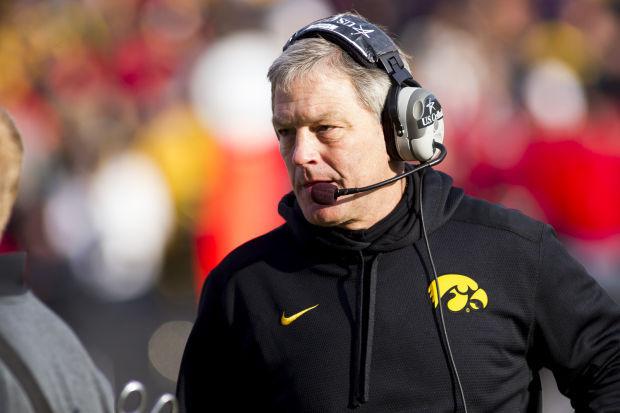 112814-iowa-2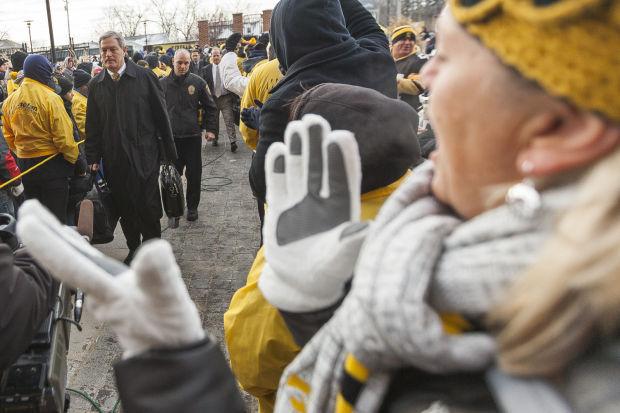 112214-iowa-wis14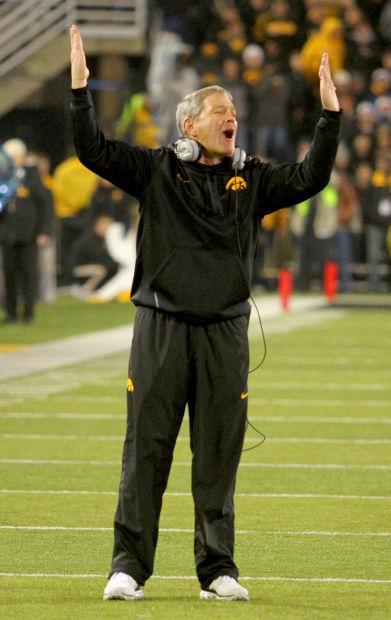 Iowa Illinois Football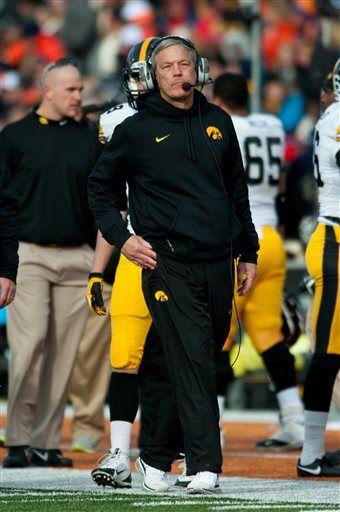 Iowa Illinois Football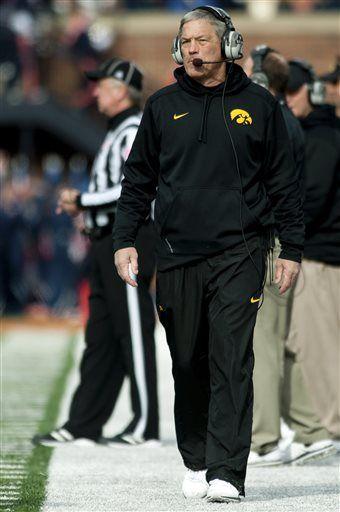 Kirk Ferentz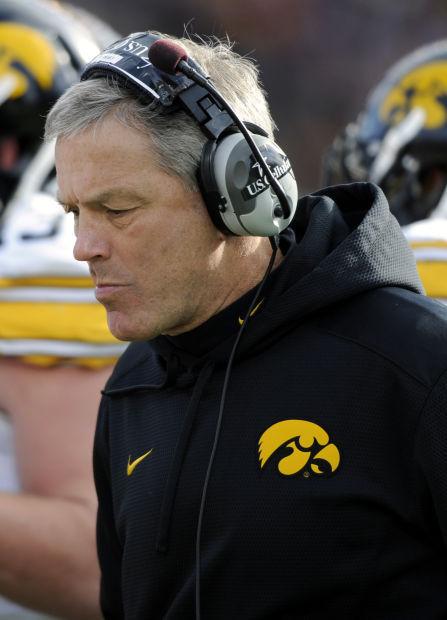 110114-Iowa-63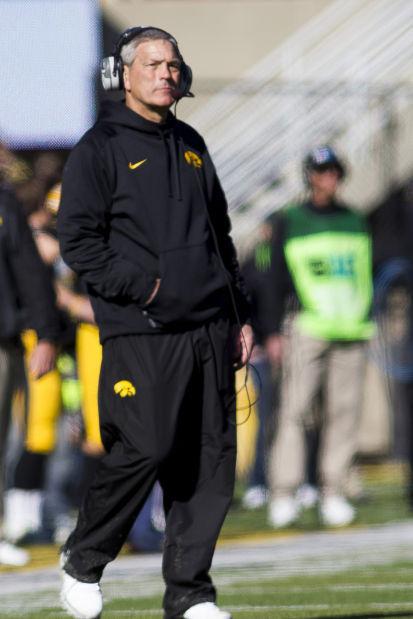 110114-Iowa-11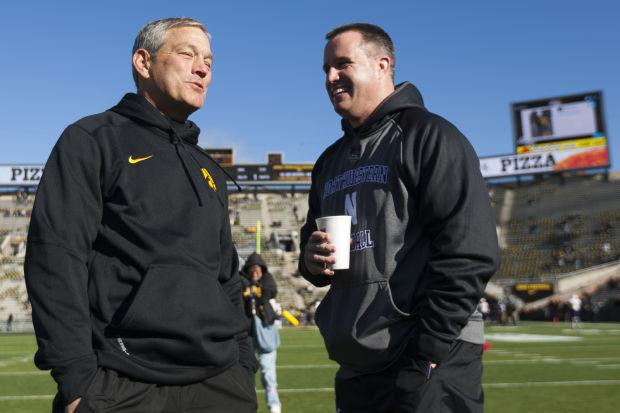 Kirk Ferentz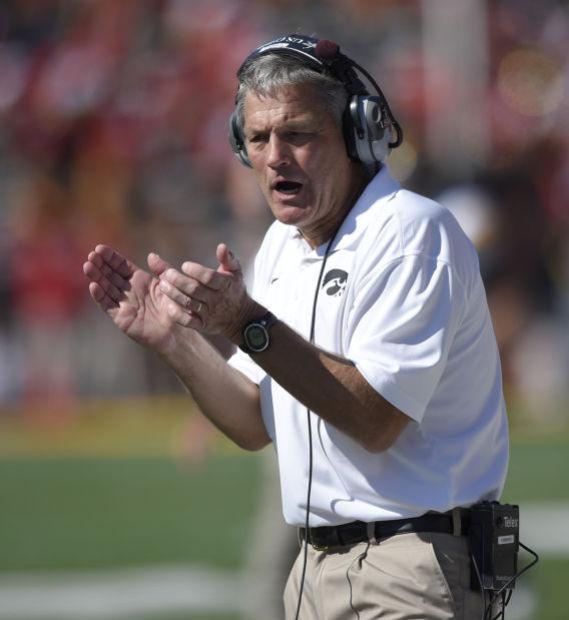 Kirk Ferentz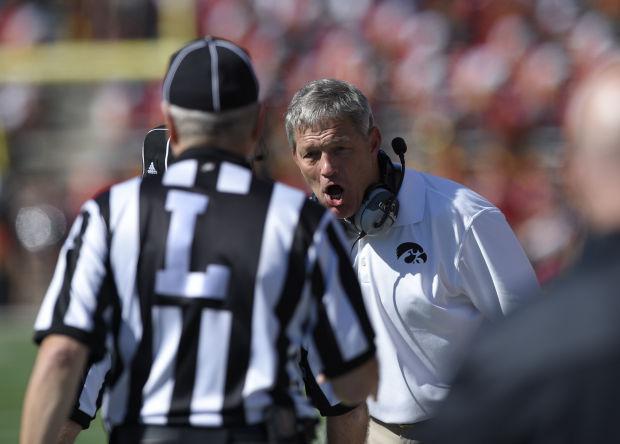 Kirk Ferentz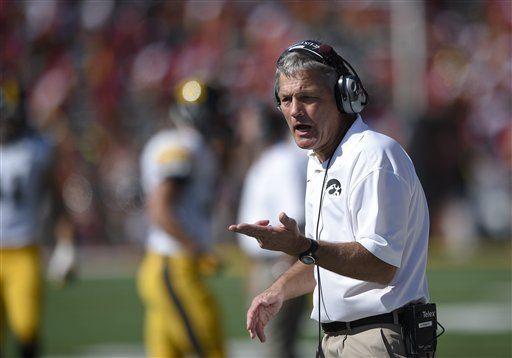 Kirk Ferentz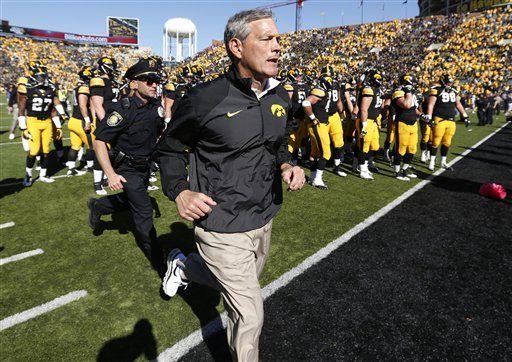 Kirk Ferentz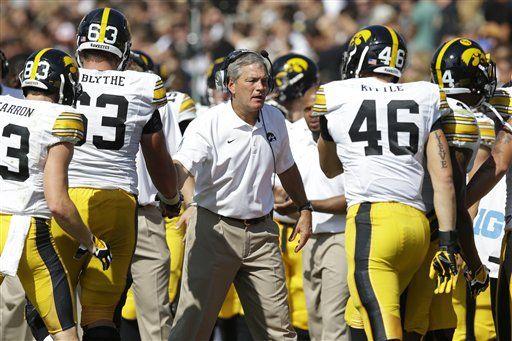 Kirk Ferentz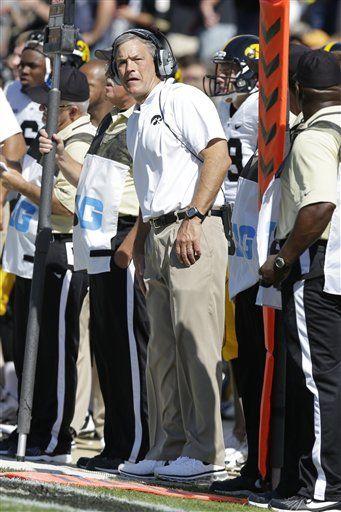 080414-iowa-07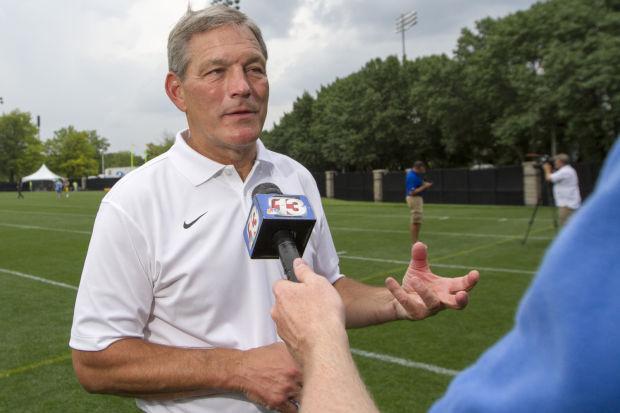 Kirk Ferentz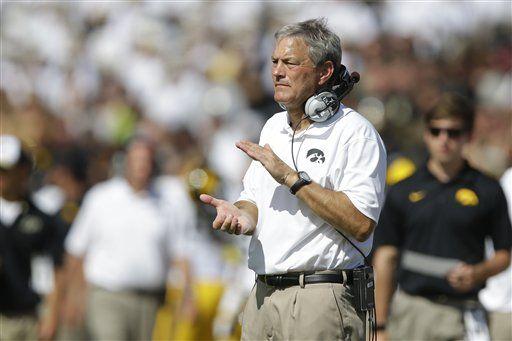 Kirk Ferentz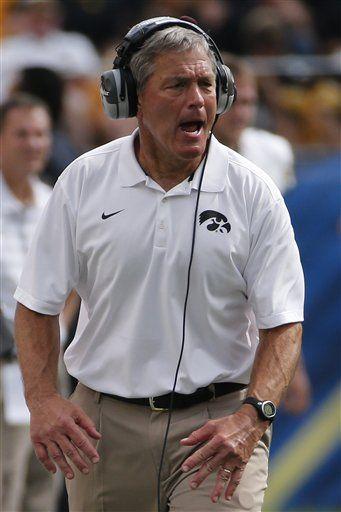 Kirk Ferentz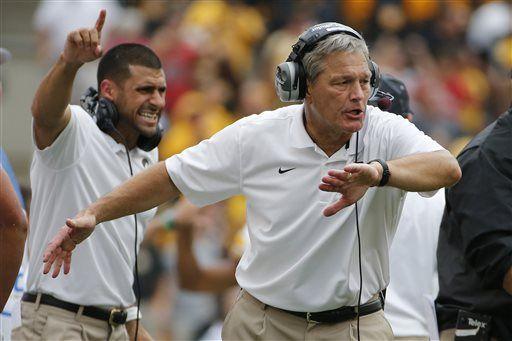 Kirk Ferentz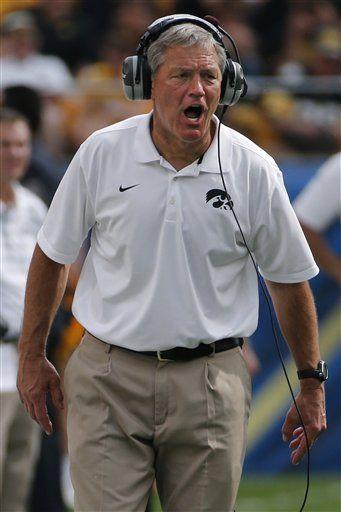 Kirk Ferentz
091314-iowa-092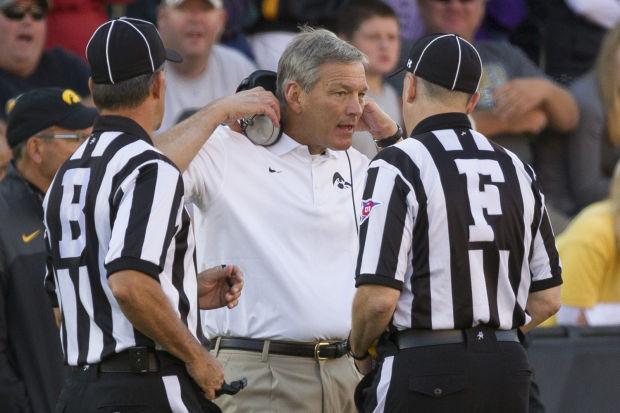 091314-iowa-077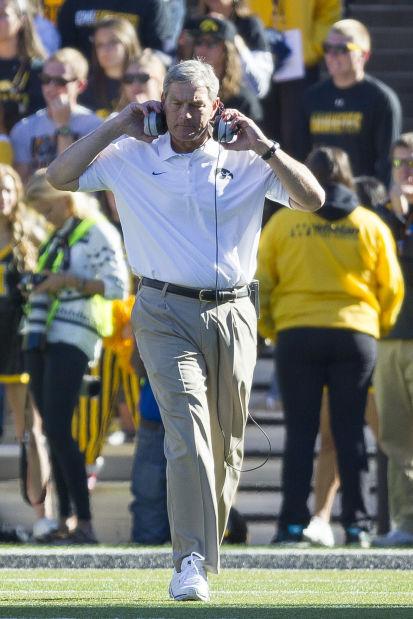 090614-iowa-021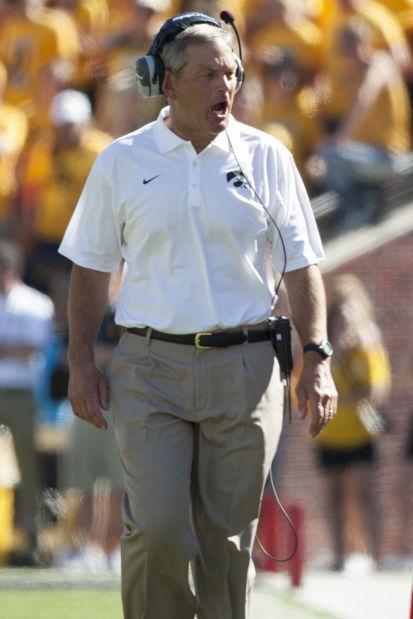 Kirk Ferentz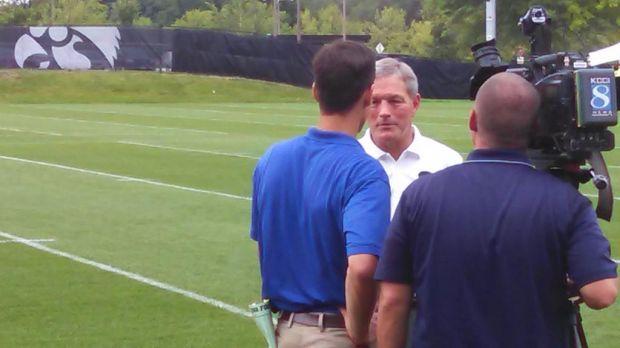 Kirk Ferentz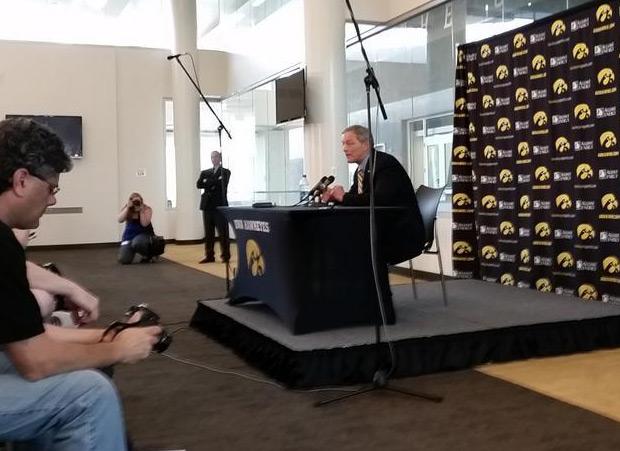 Kirk Ferentz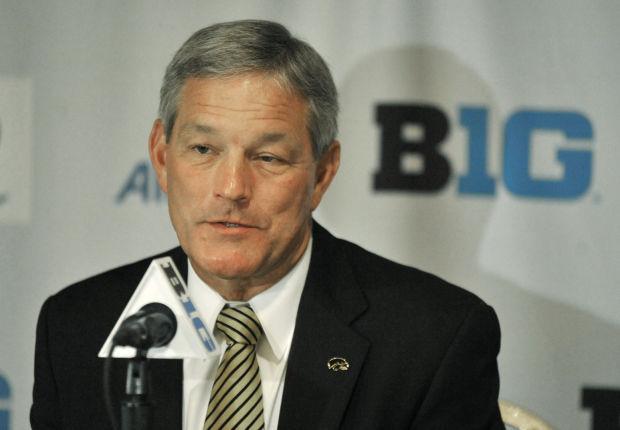 Kirk Ferentz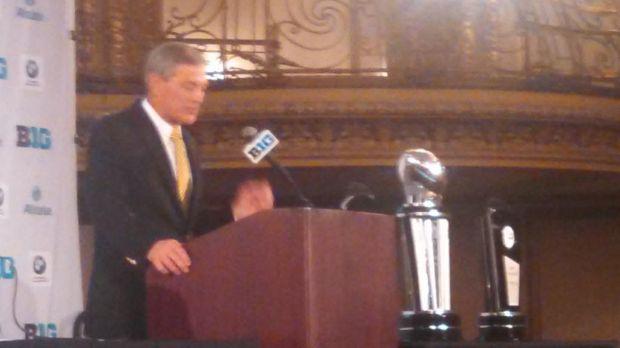 Kirk Ferentz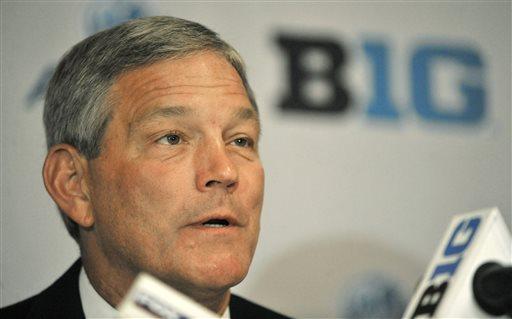 Care for Kids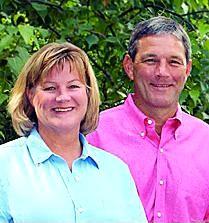 Les Miles, Kirk Ferentz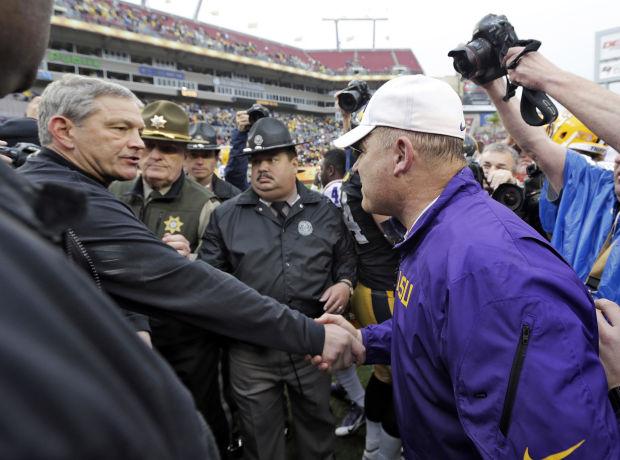 Outback Bowl Football
kirk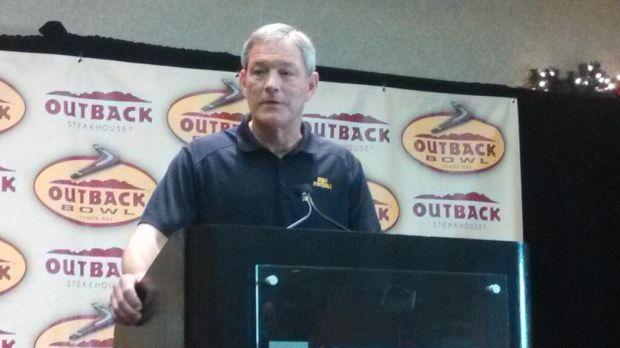 Kirk Ferentz, Outback Bowl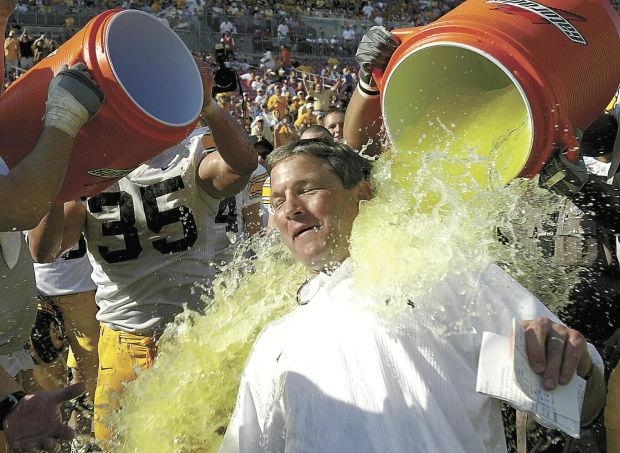 Kirk Ferentz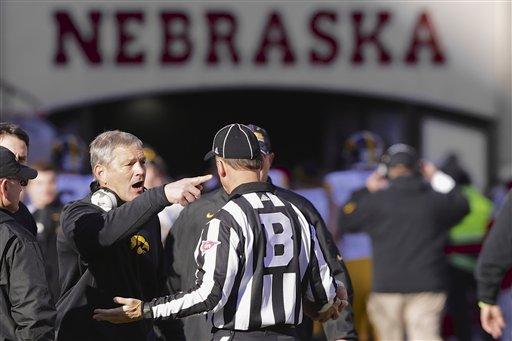 Kirk Ferentz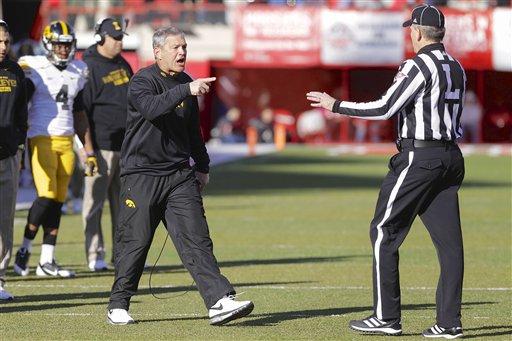 Kirk Ferentz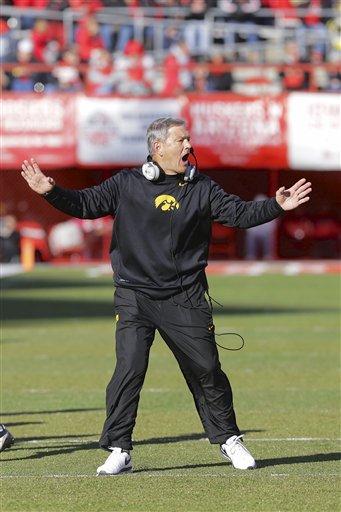 Kirk Ferentz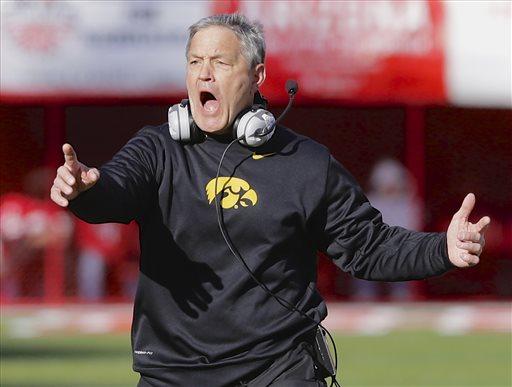 Kirk Ferentz, Jake Rudock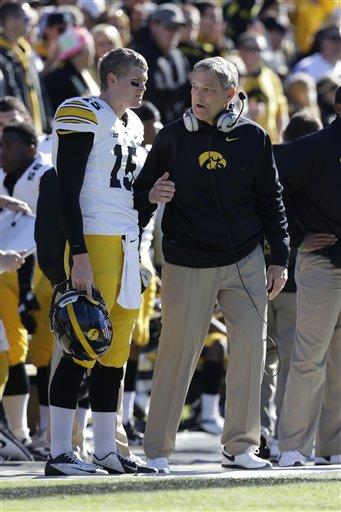 110213-iowa-football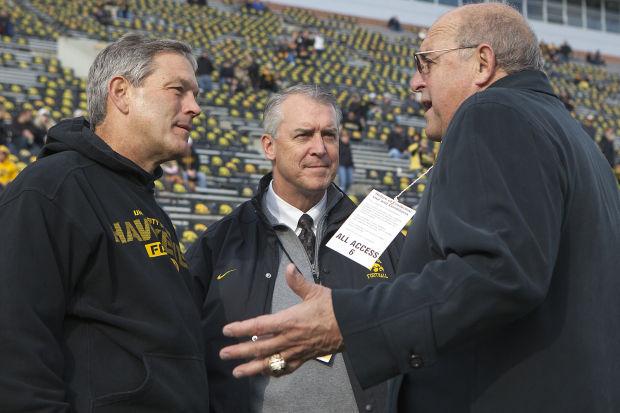 110213-iowa-football
110213-iowa-football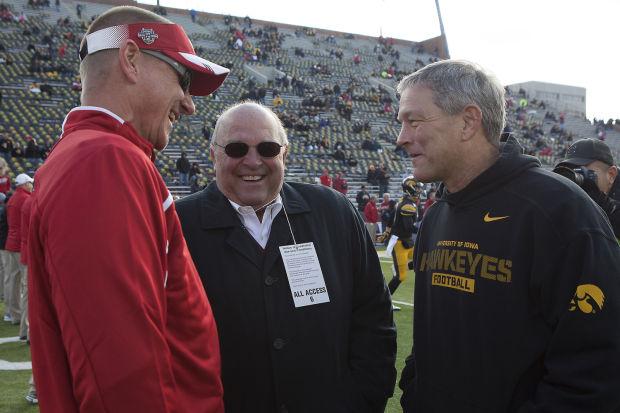 110213-iowa-football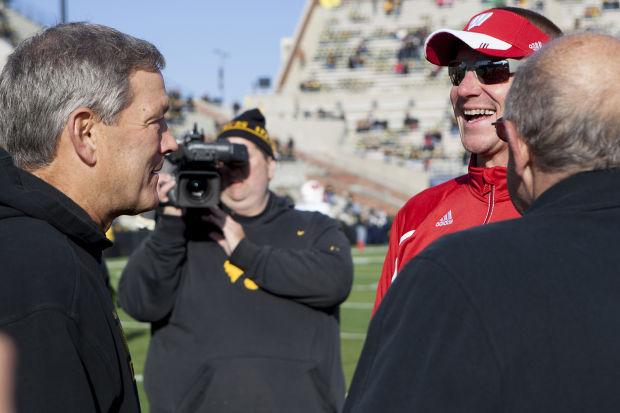 102613-iowa-northwestern01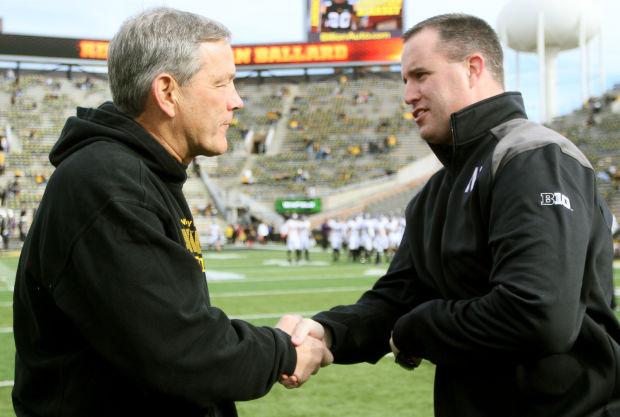 Kirk Ferentz
Kirk Ferentz, Paul Rhoads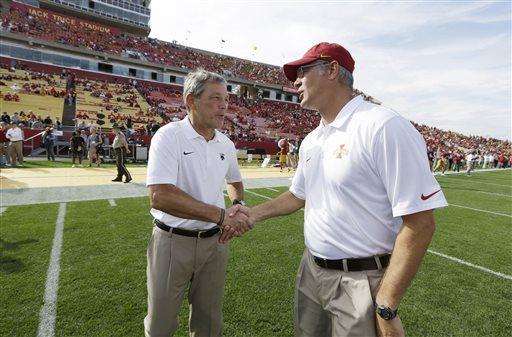 091413-iowa-iowa-state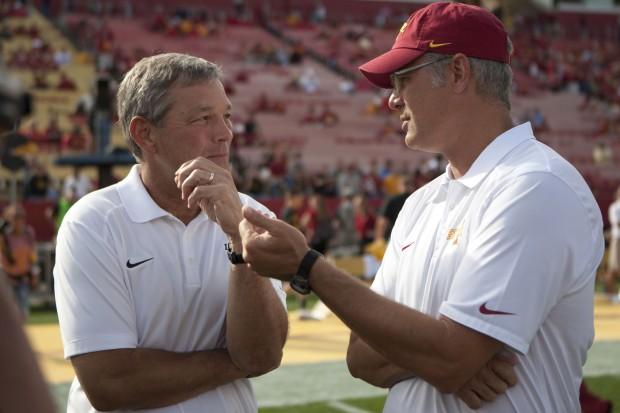 Kirk Ferentz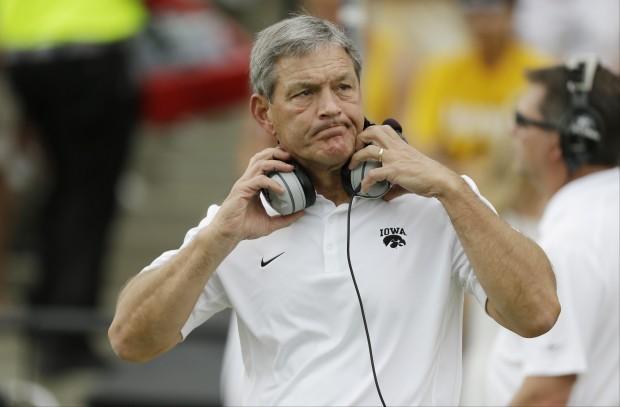 Kirk Ferentz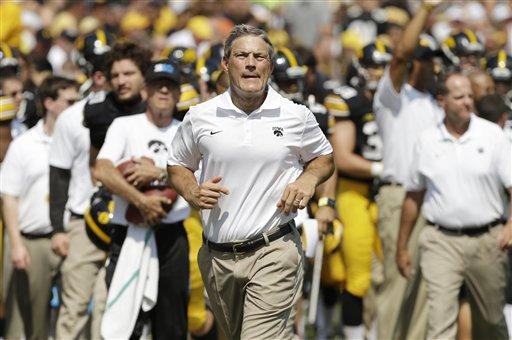 Kirk Ferentz, Terry Allen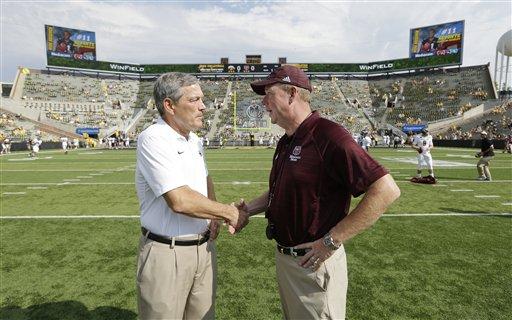 Kirk Ferentz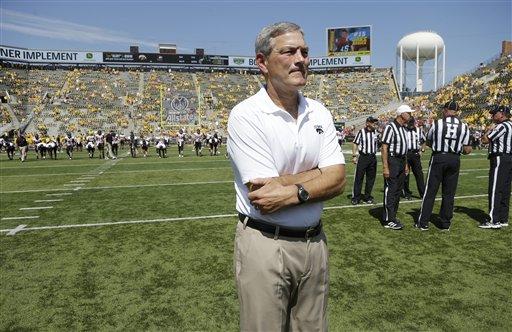 083113-iowa-niu20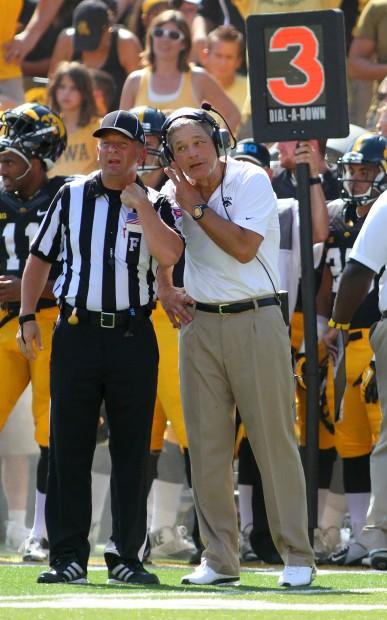 083113-iowa-niu01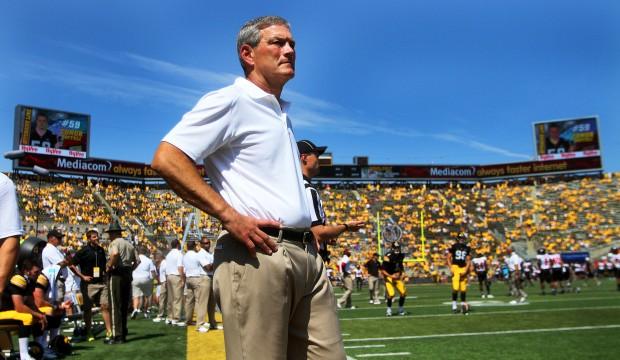 Kirk Ferentz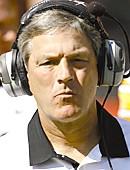 Iowa vs. Michigan State Football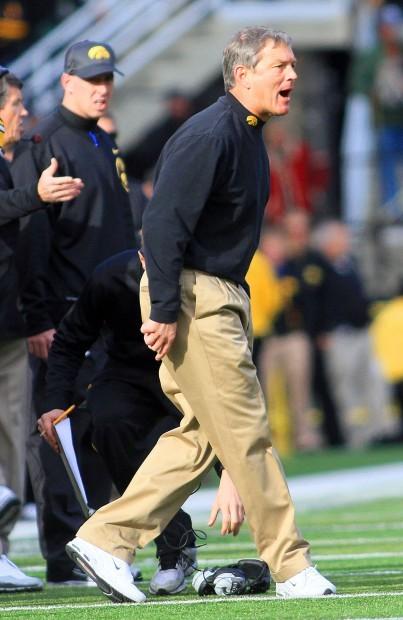 Iowa vs Minnesota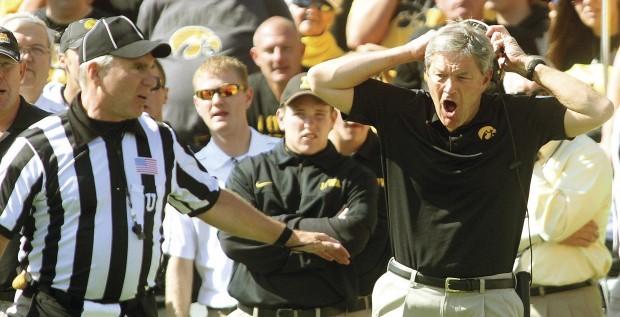 Iowa Media Day
Iowa Media Day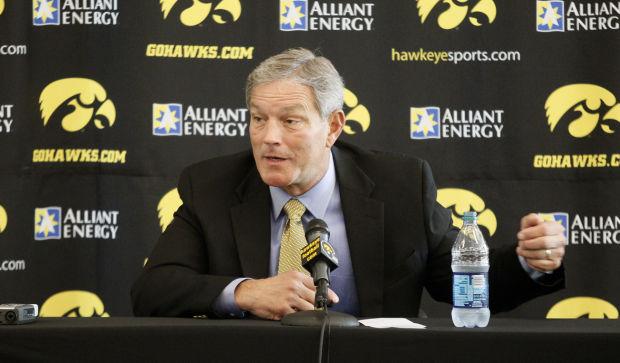 Iowa Media Day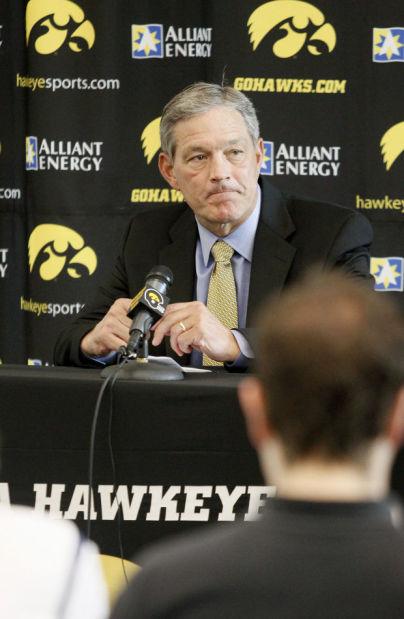 Iowa Media Day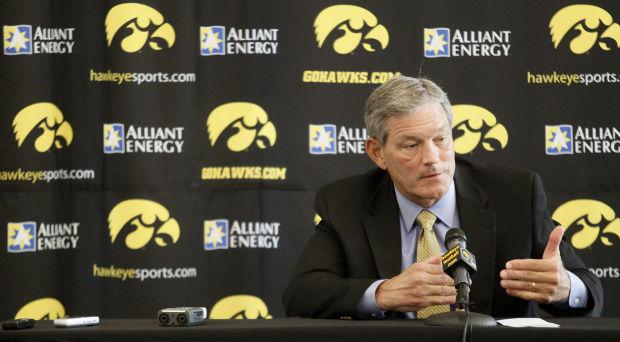 Kirk Ferentz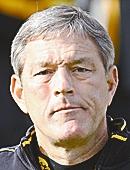 Kirk Ferentz mug
Kirk Ferentz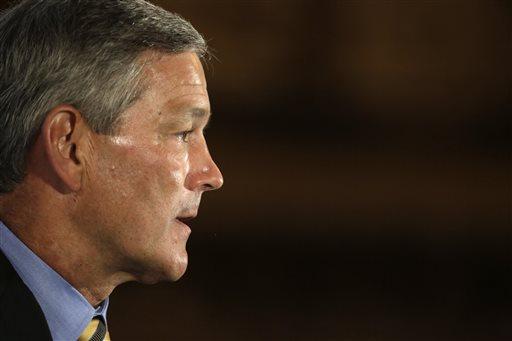 University of Iowa sports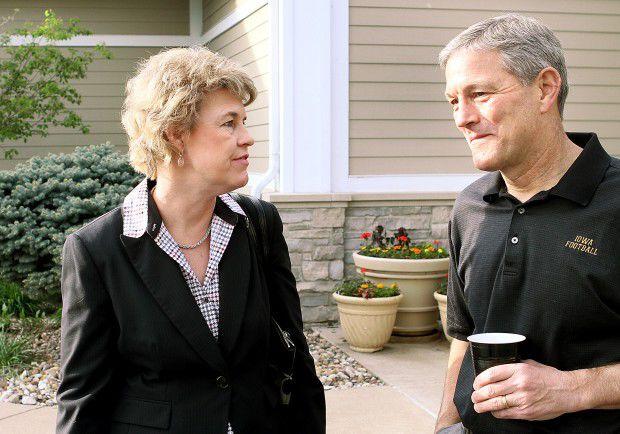 Kirk Ferentz, Iowa Football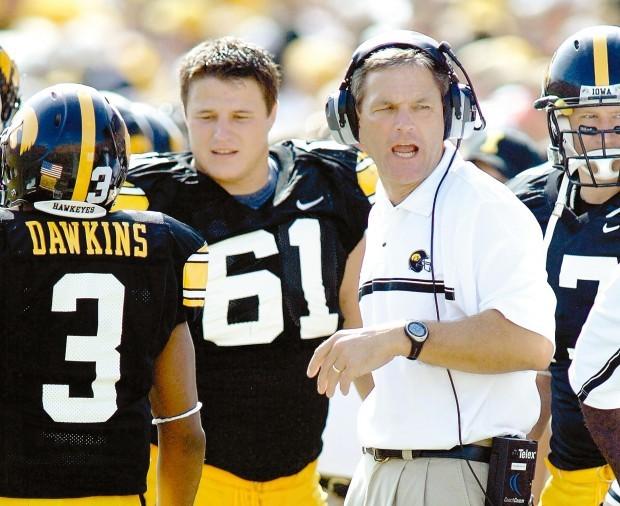 Iowa Spring Football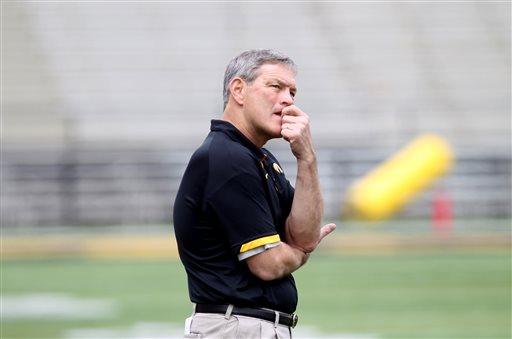 Kirk Ferentz
Kirk Ferentz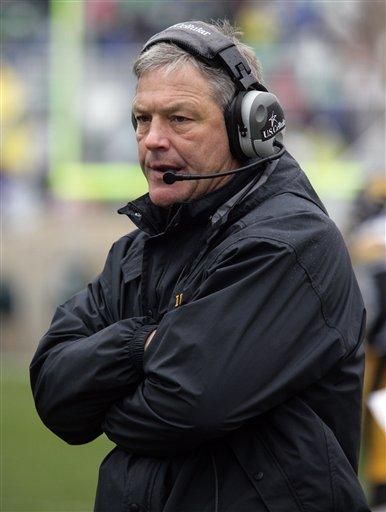 Iowa vs. Central Michigan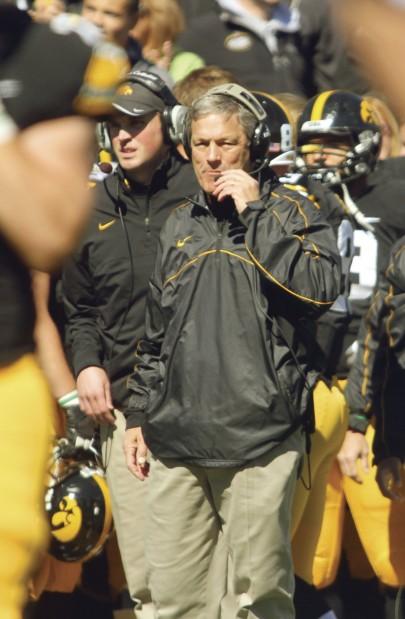 Iowa Media Day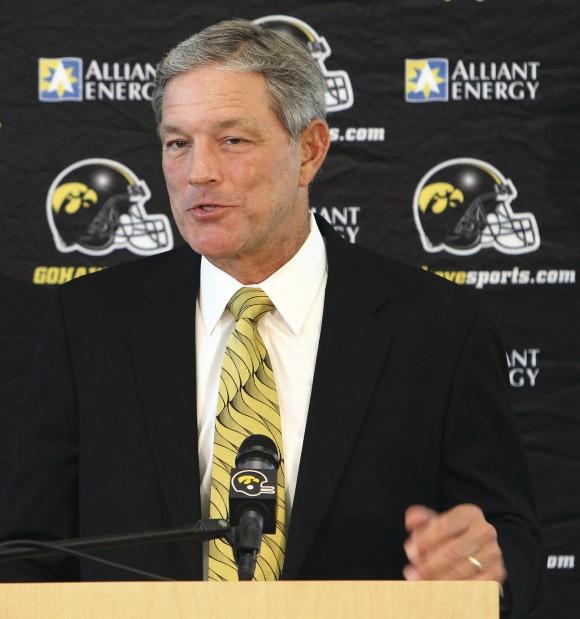 Ferentz media day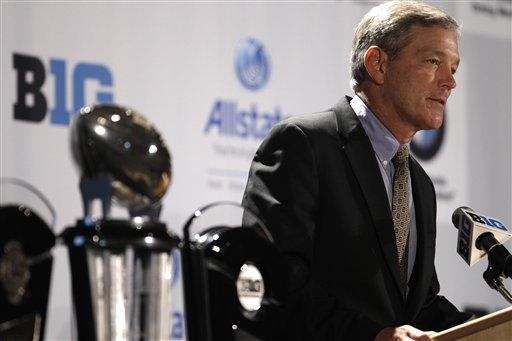 Photos: JDC Day 1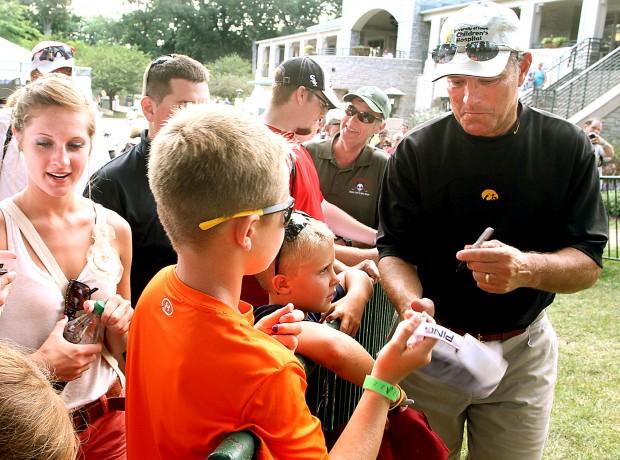 Kirk Ferentz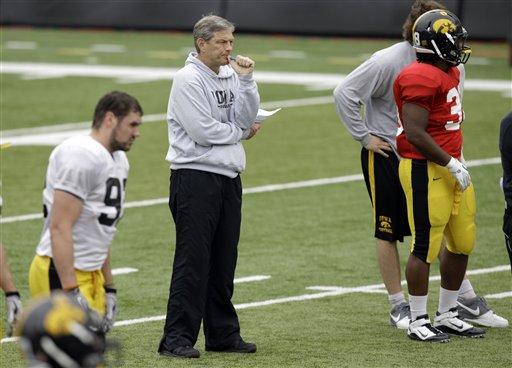 Kirk Ferentz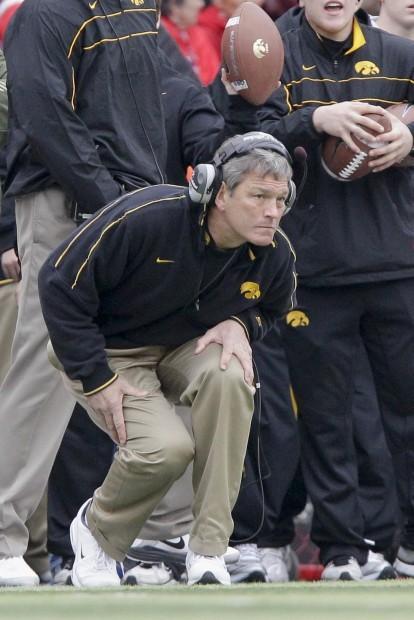 Kirk Ferentz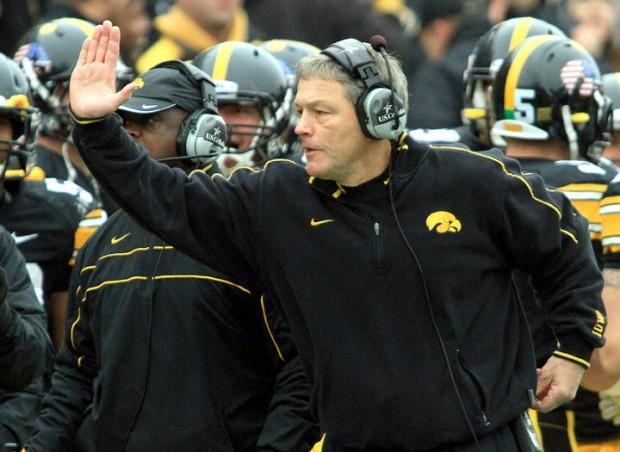 Iowa vs. Michigan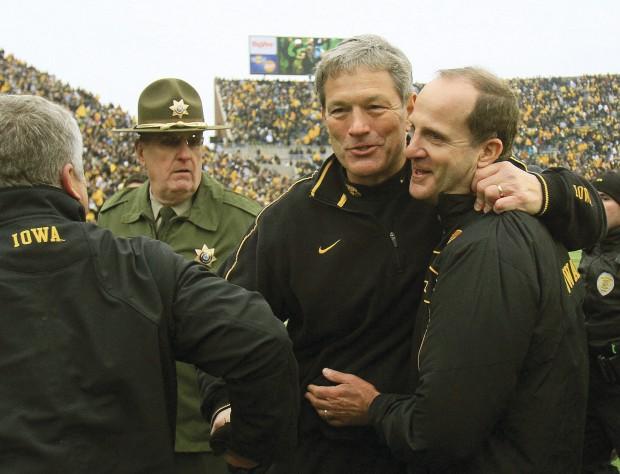 Kirk Ferentz, Joe Paterno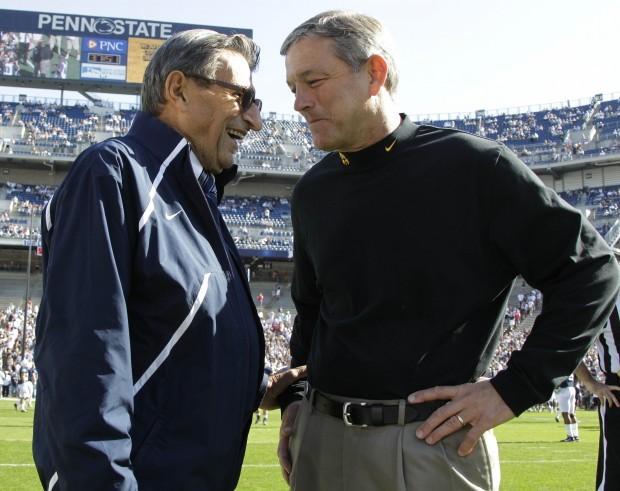 Kirk Ferentz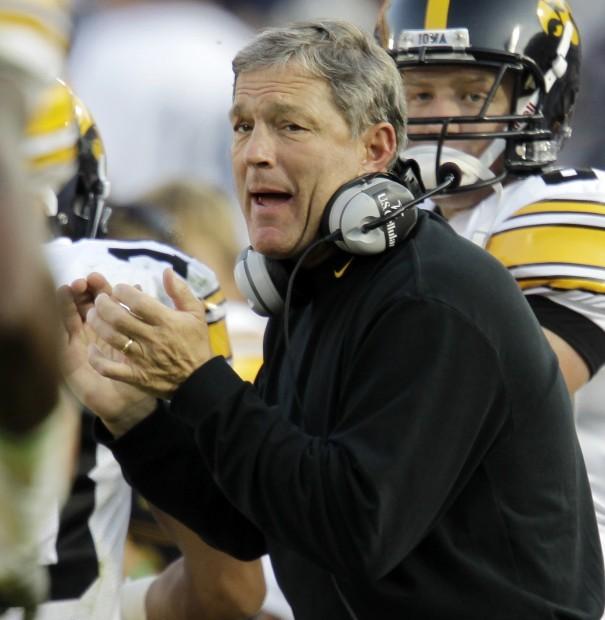 Kirk Ferentz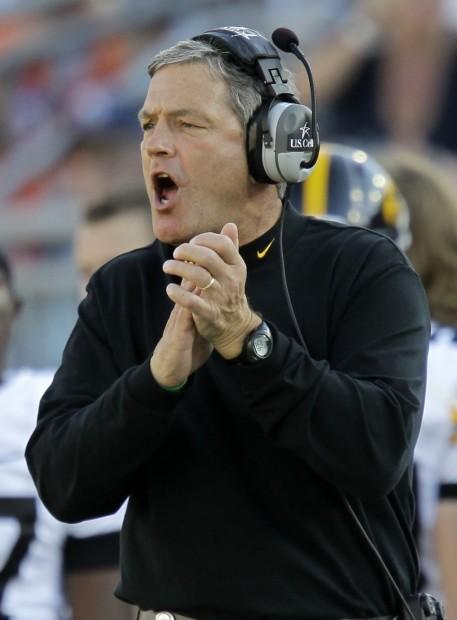 Kirk Ferentz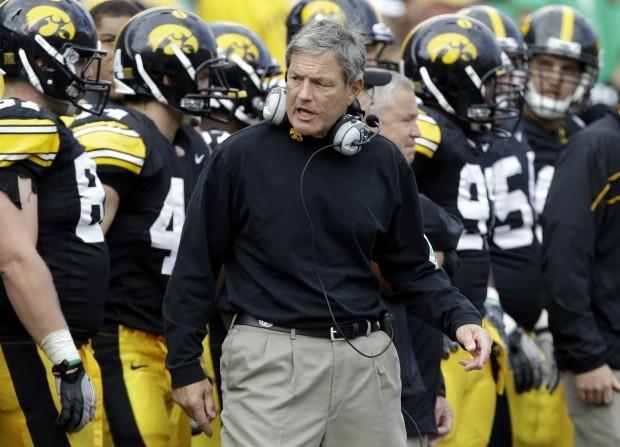 Kirk Ferentz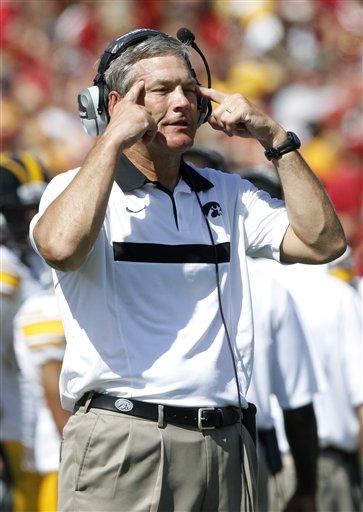 Iowa Media Day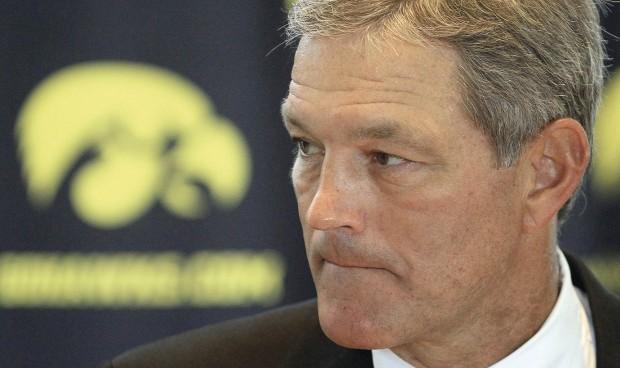 Iowa Media Day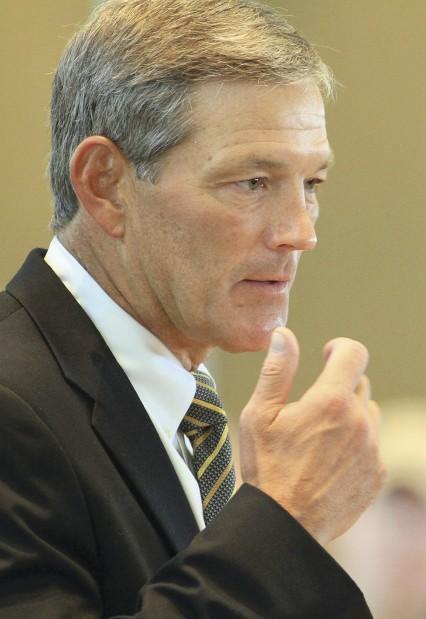 Iowa Media Day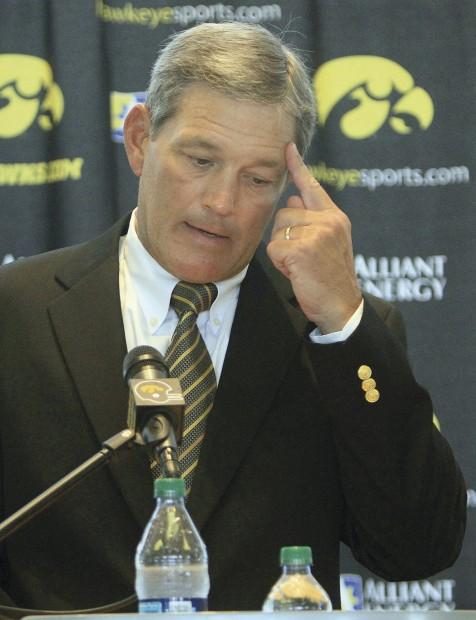 Iowa FB Media Day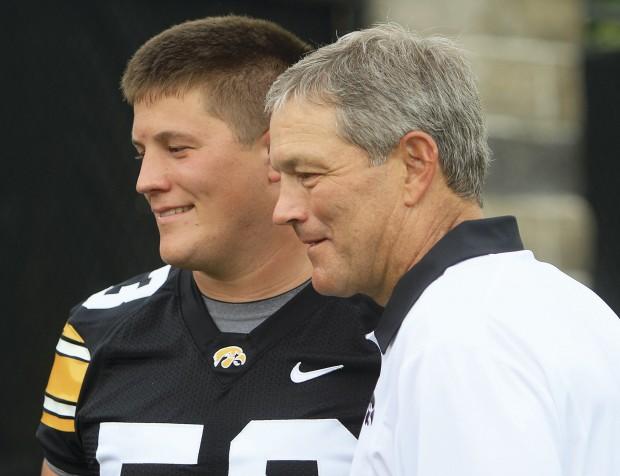 Kirk Ferentz, Gary Barta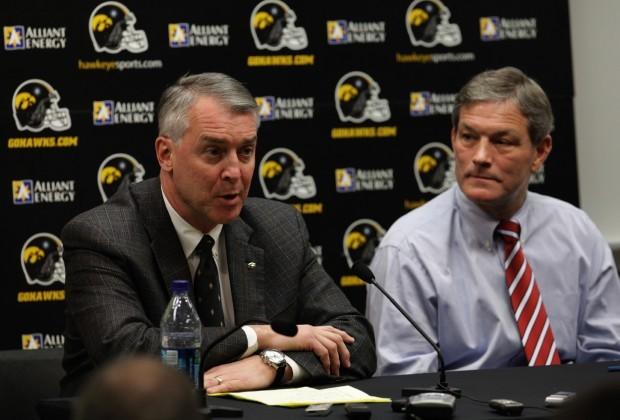 Kirk Ferentz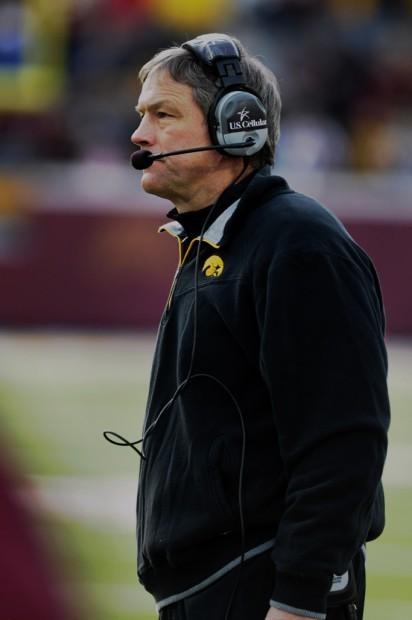 Kirk Ferentz, Jim Tressel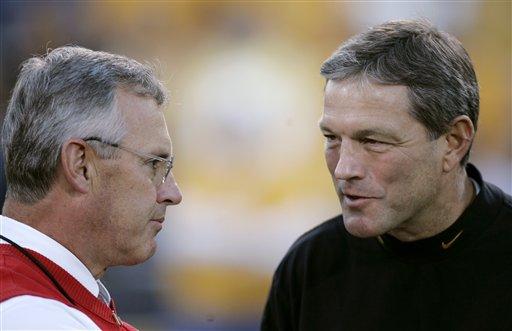 Kirk Ferentz, James Morris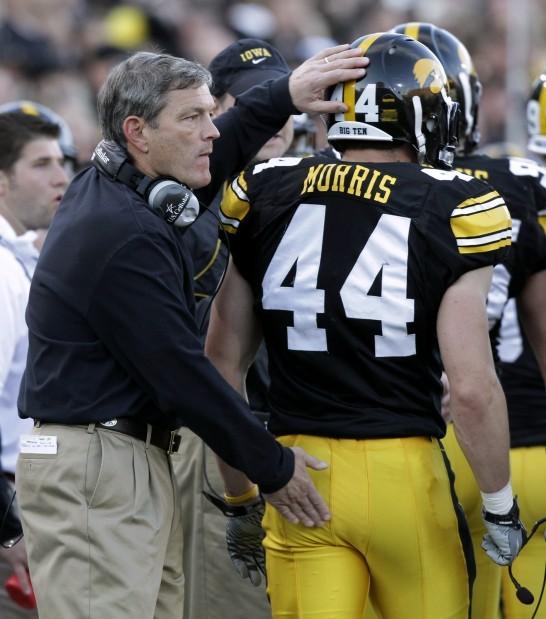 Kirk Ferentz, Joe Paterno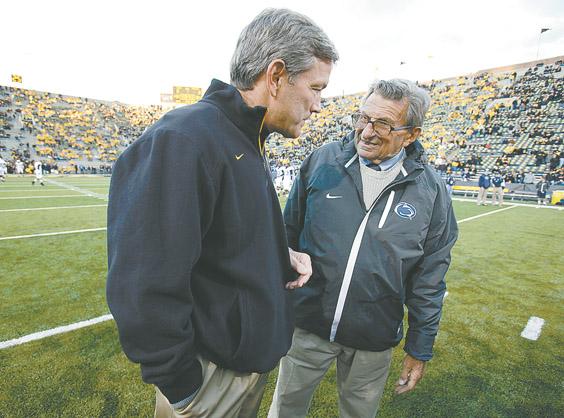 Kirk Ferentz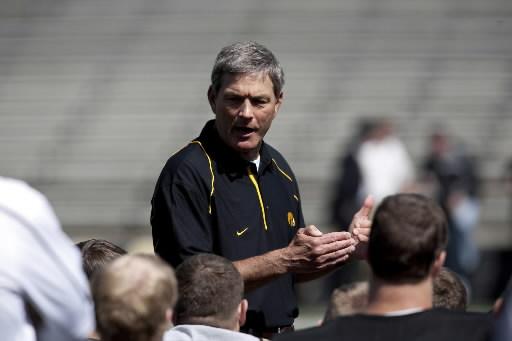 No. 9 Iowa hoping it won't kick away 2010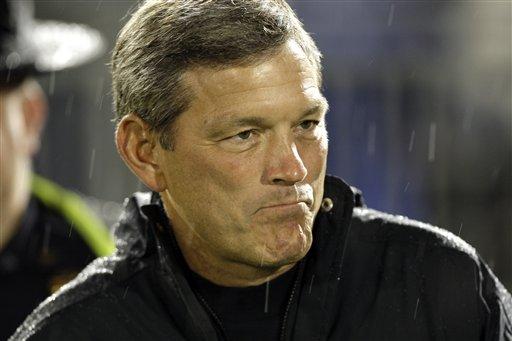 Hawkeye Football_Coach Ferentz.jpg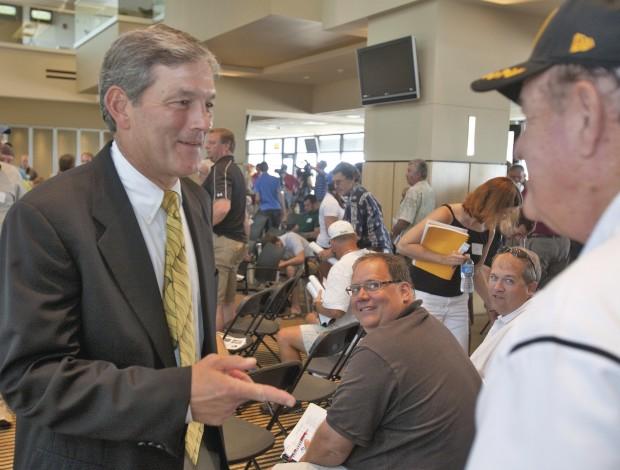 Hawkeyes Spring Scrimmage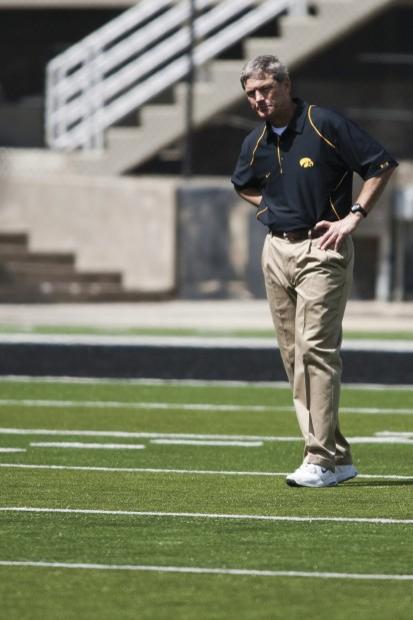 Hawkeyes Spring Scrimmage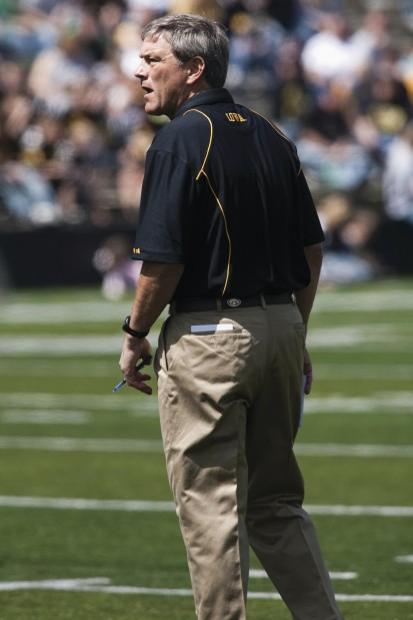 Kirk Ferentz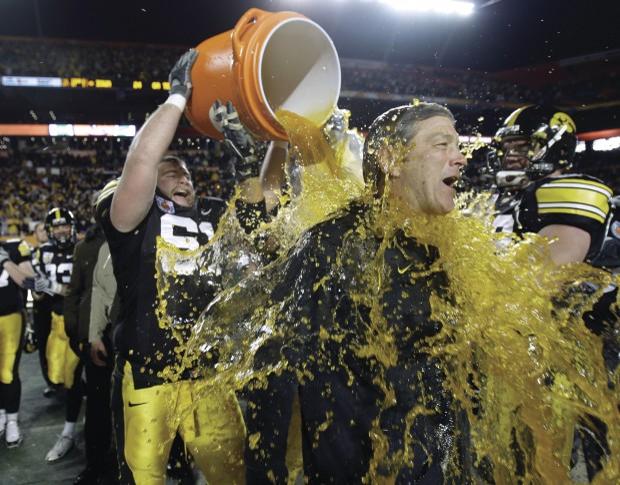 Kirk Ferentz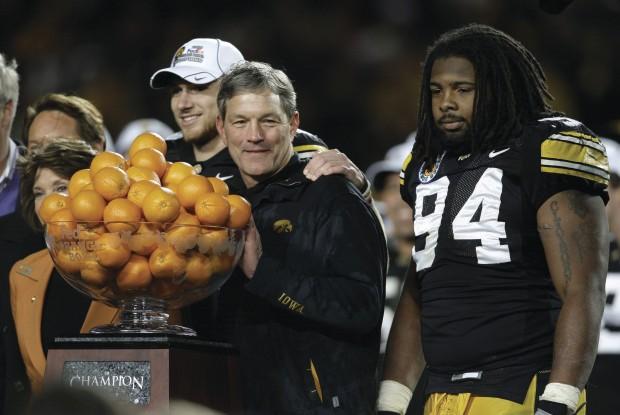 Kirk Ferentz Ricky Stanzi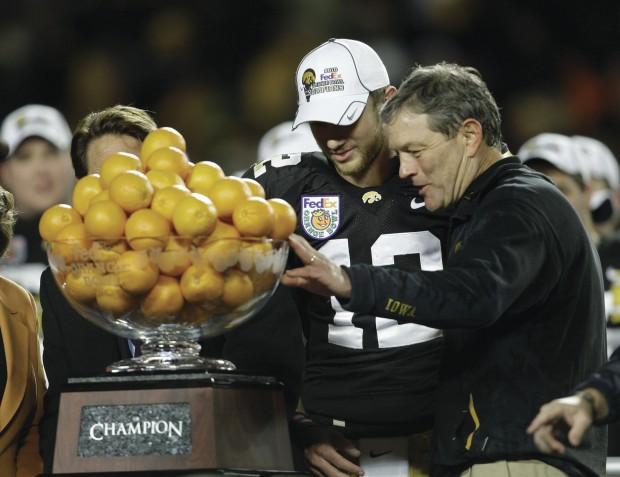 Kirk Ferentz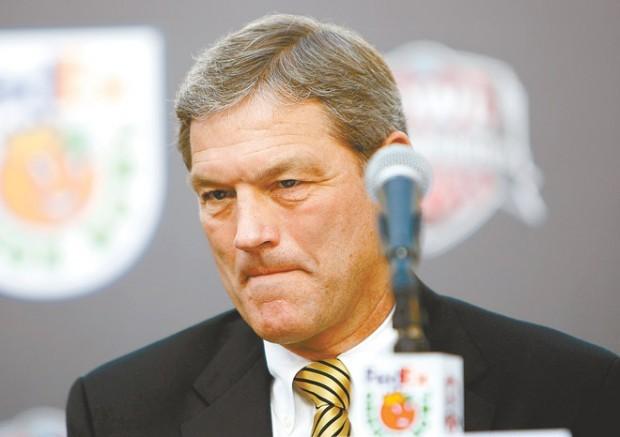 Paul Johnson, Kirk, Ferentz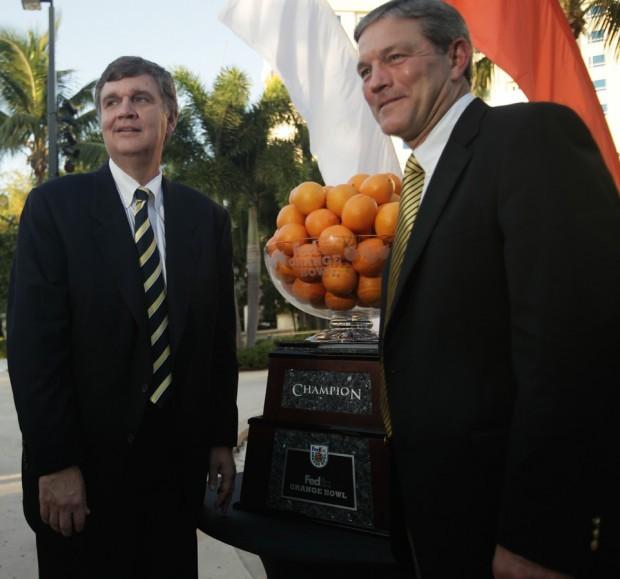 Kirk Ferentz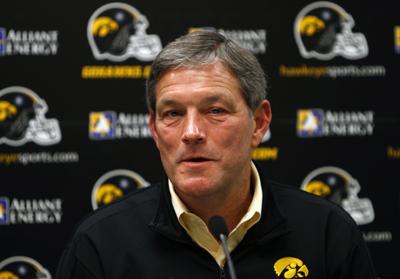 BCS at-large bids up for grabs in final weeks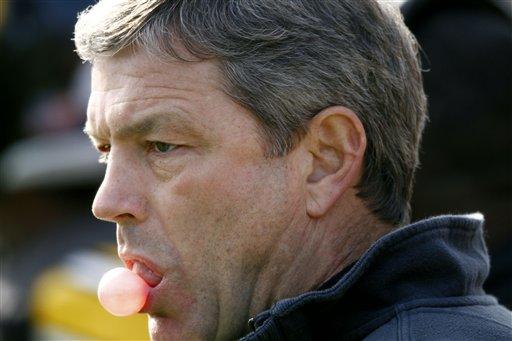 Iowa-Michigan State football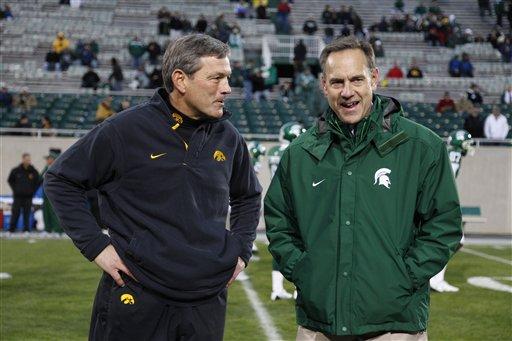 Kirk Ferentz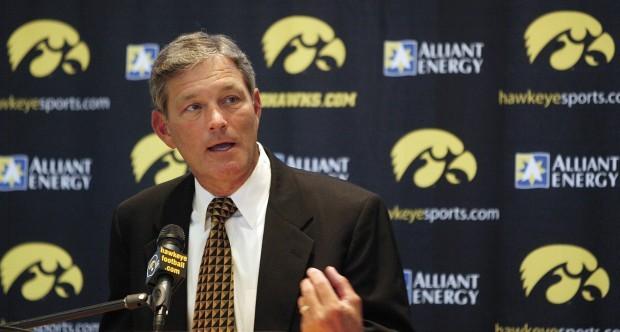 fryferentz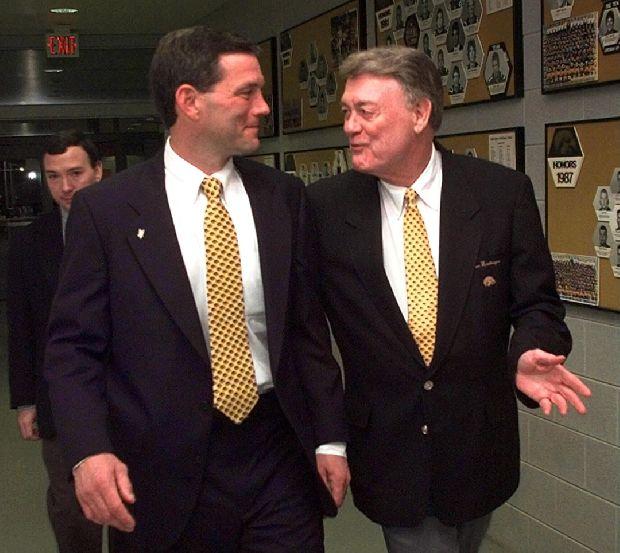 Kirk Ferentz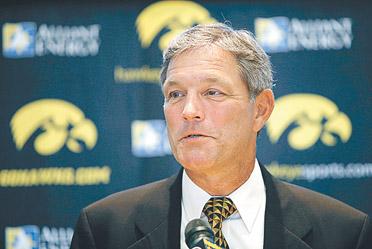 Kirk Ferentz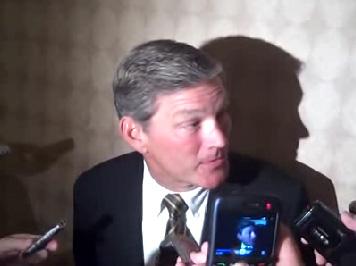 Ferentz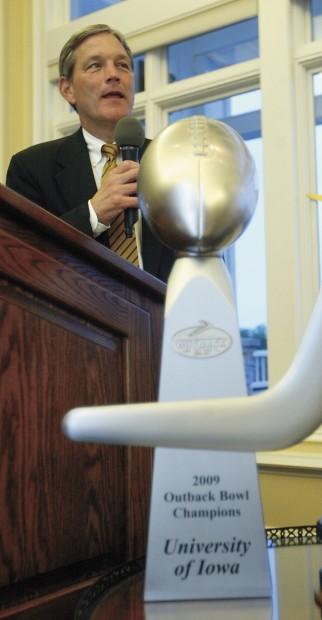 Iowa football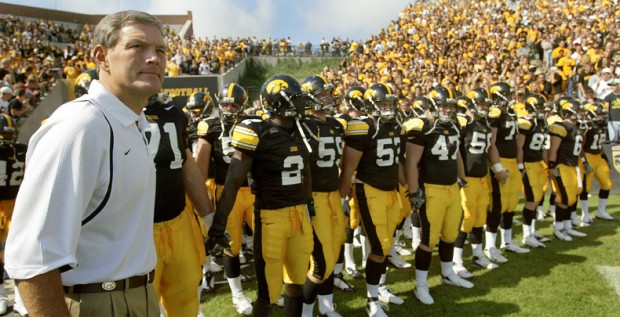 University of Iowa Football... 12/08/02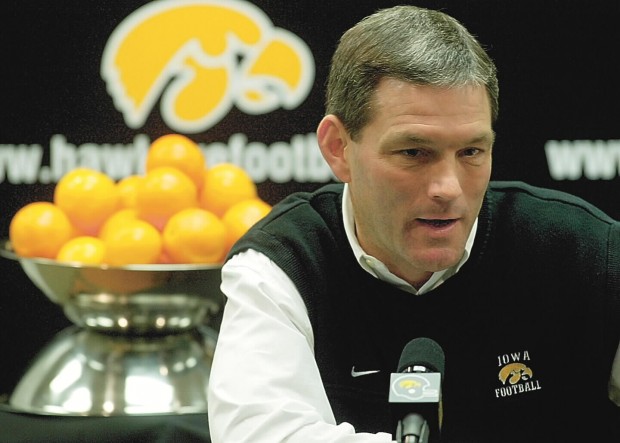 Iowa football coach Kirk Ferentz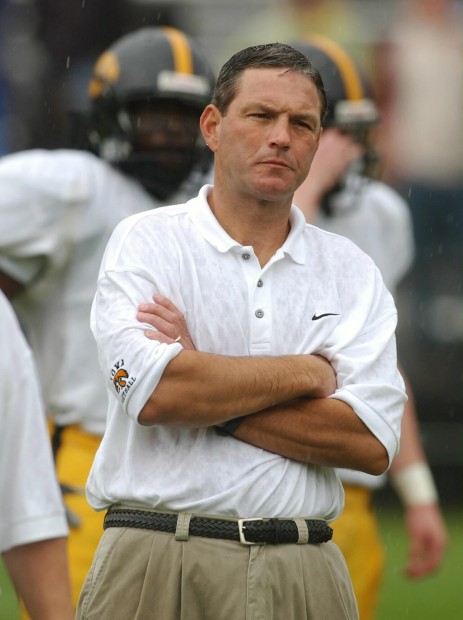 Kirk Ferentz's son suspended from Hawkeyes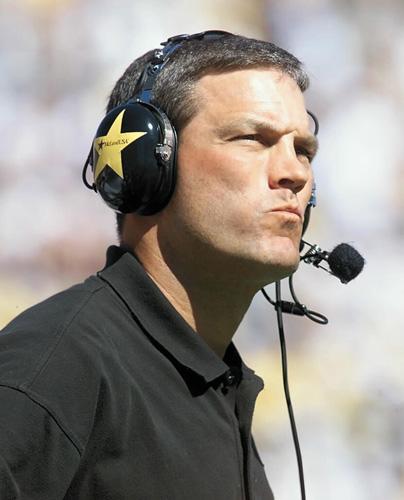 Ferentz & Co. get ready for big, bad Badgers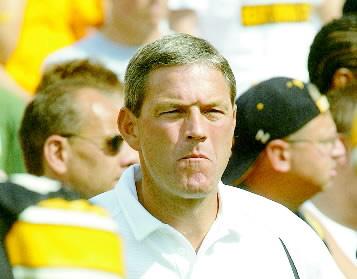 Ferentz talks Iowa, Western Michigan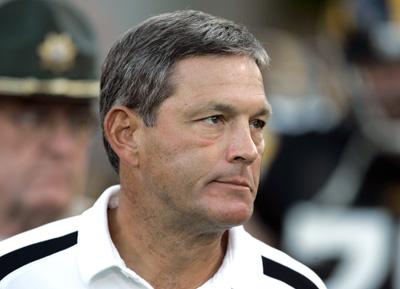 I-Club Outing - jsHawks2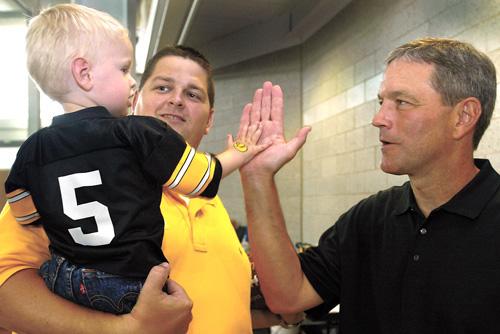 Hawks fire strikes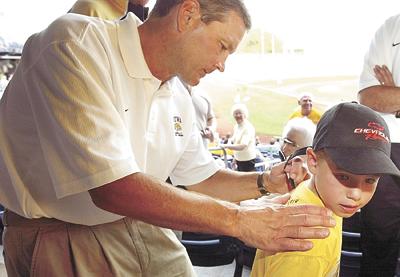 Iowa football plans public game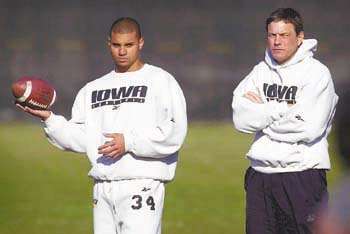 Ferentz finally gets a contract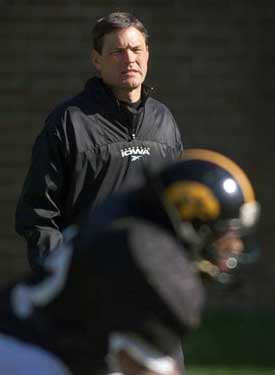 So I might have gone soft â€- or maybe the sky isn't falling yet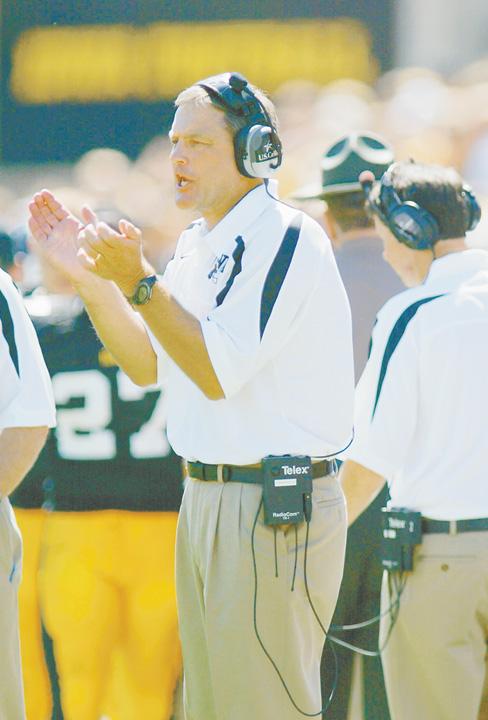 Alamo a'positive step' for Hawks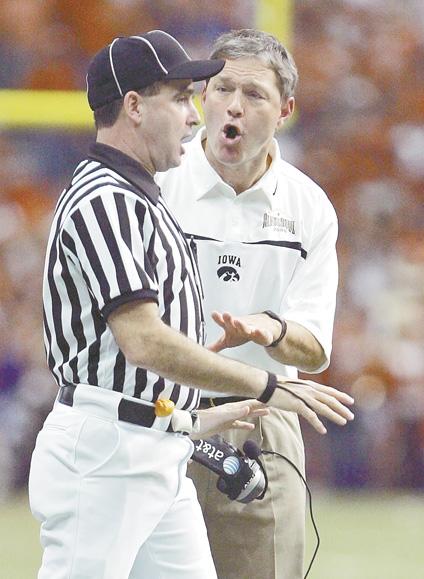 090917-HAWKEYE-FOOTBALL-050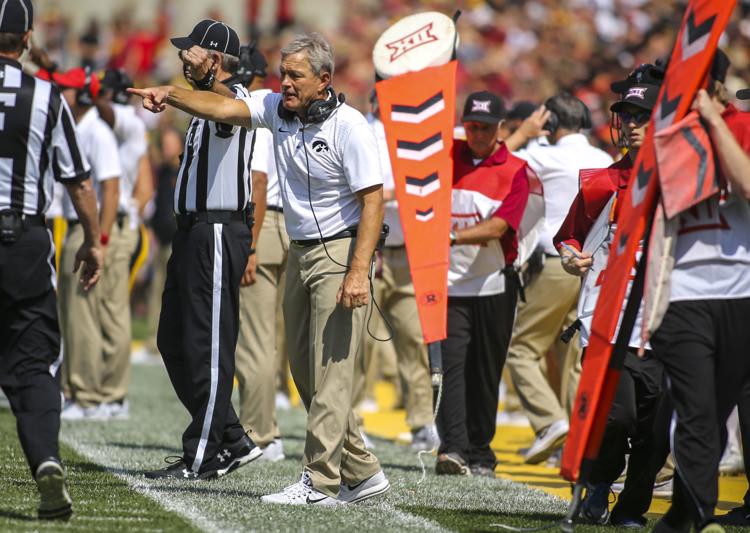 090917-HAWKEYE-FOOTBALL-051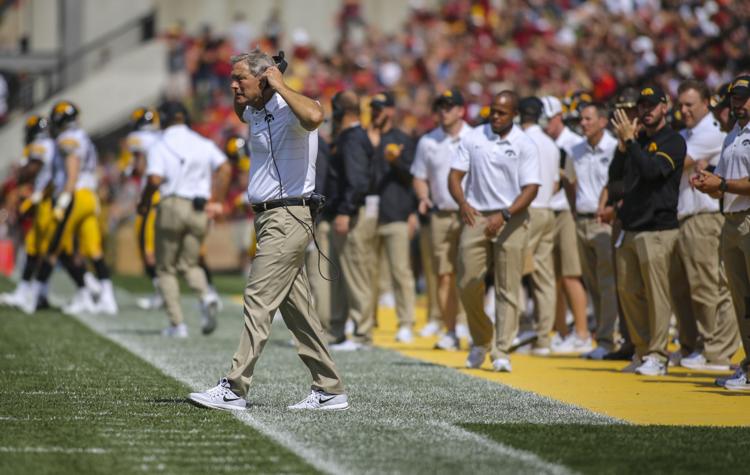 090917-HAWKEYE-FOOTBALL-007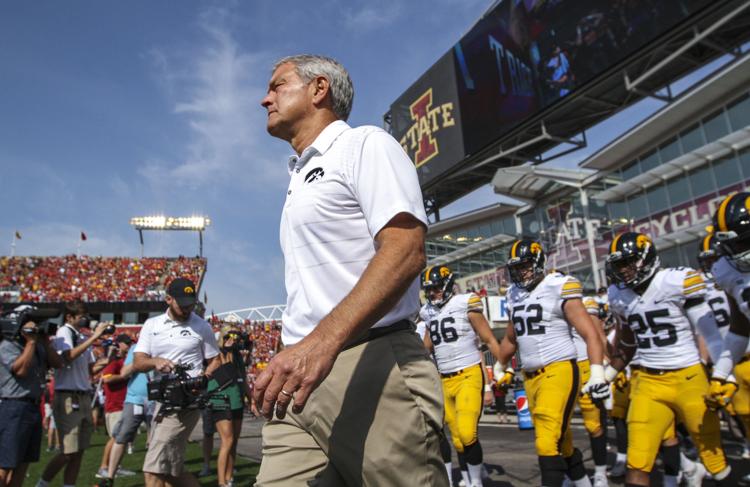 Iowa Iowa St Football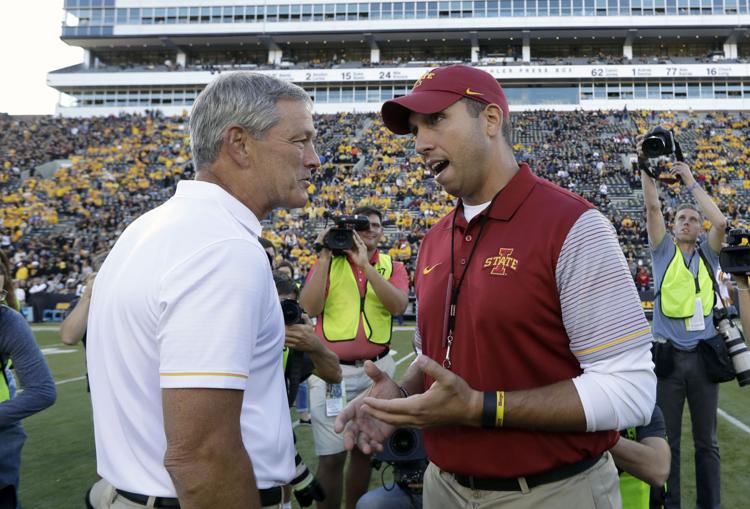 080517-IA-FB-Media-Day-012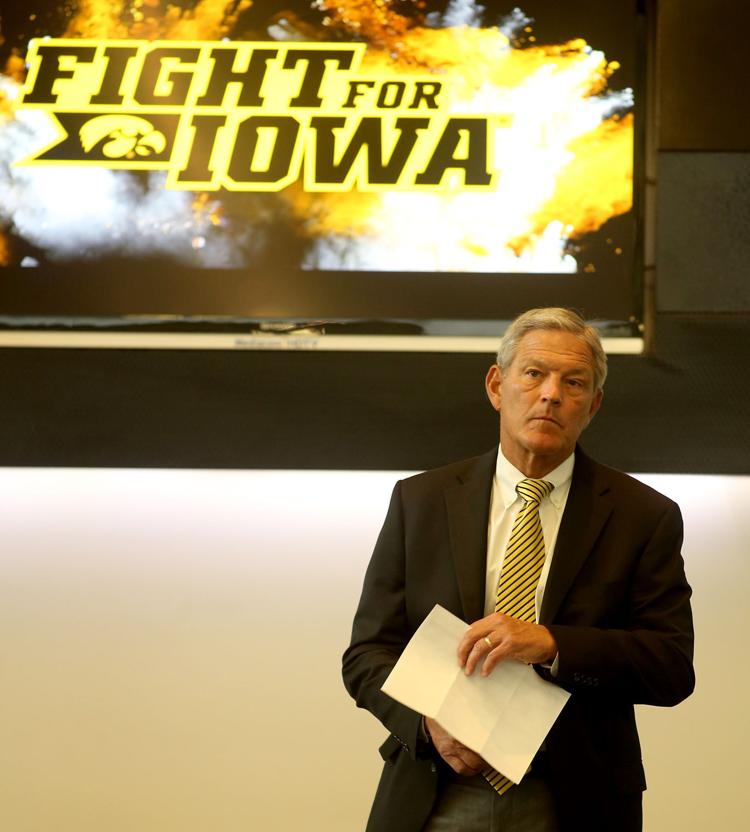 080517-IA-FB-Media-Day-011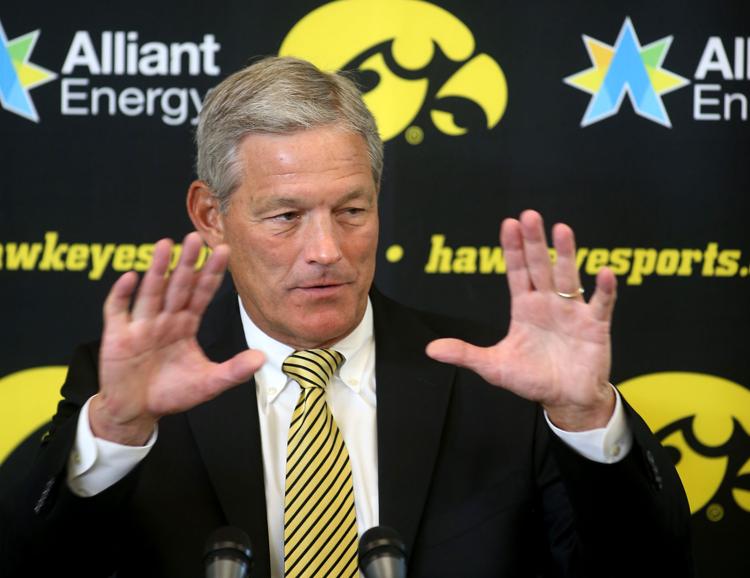 Ferentz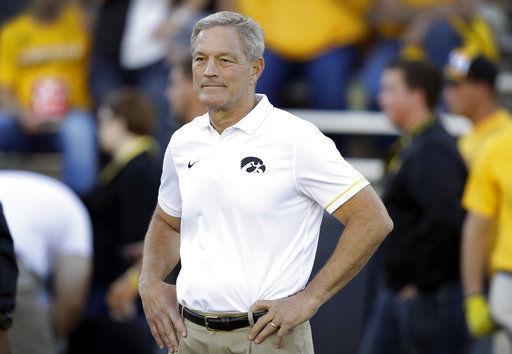 joe moore award photo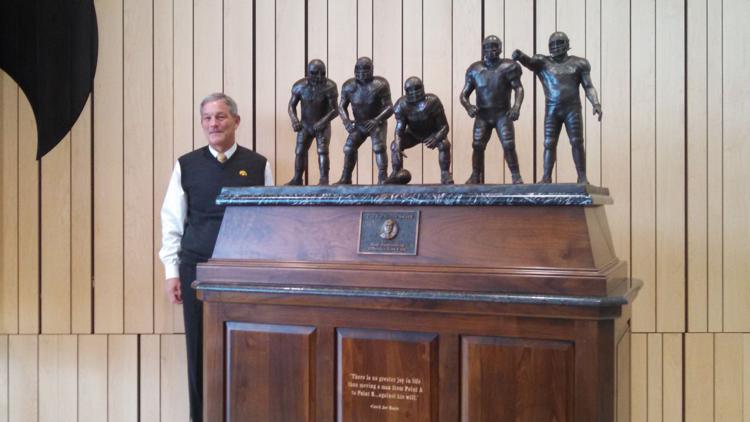 Joe Moore Trophy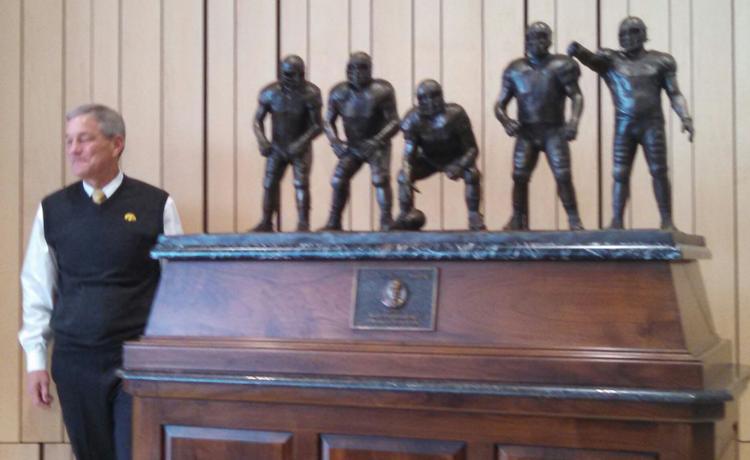 Outback Bowl Football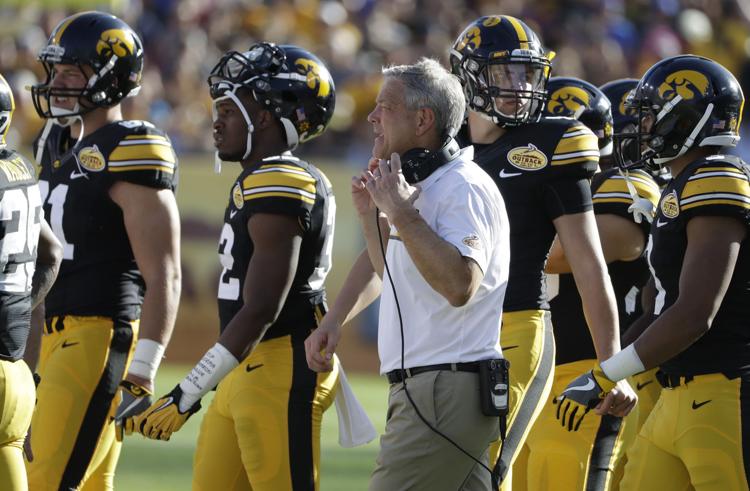 Outback Bowl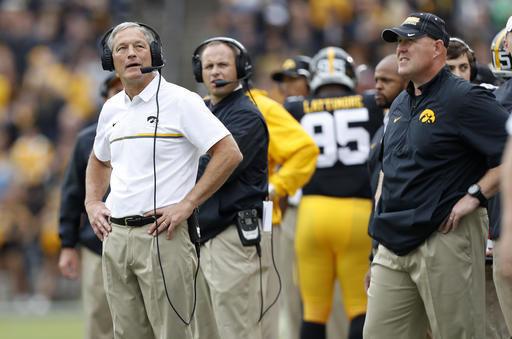 Kirk Ferentz, Jim McElwain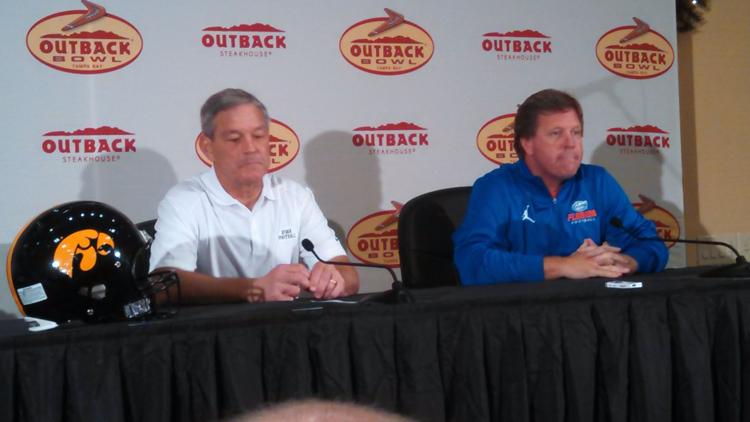 Nebraska Iowa Football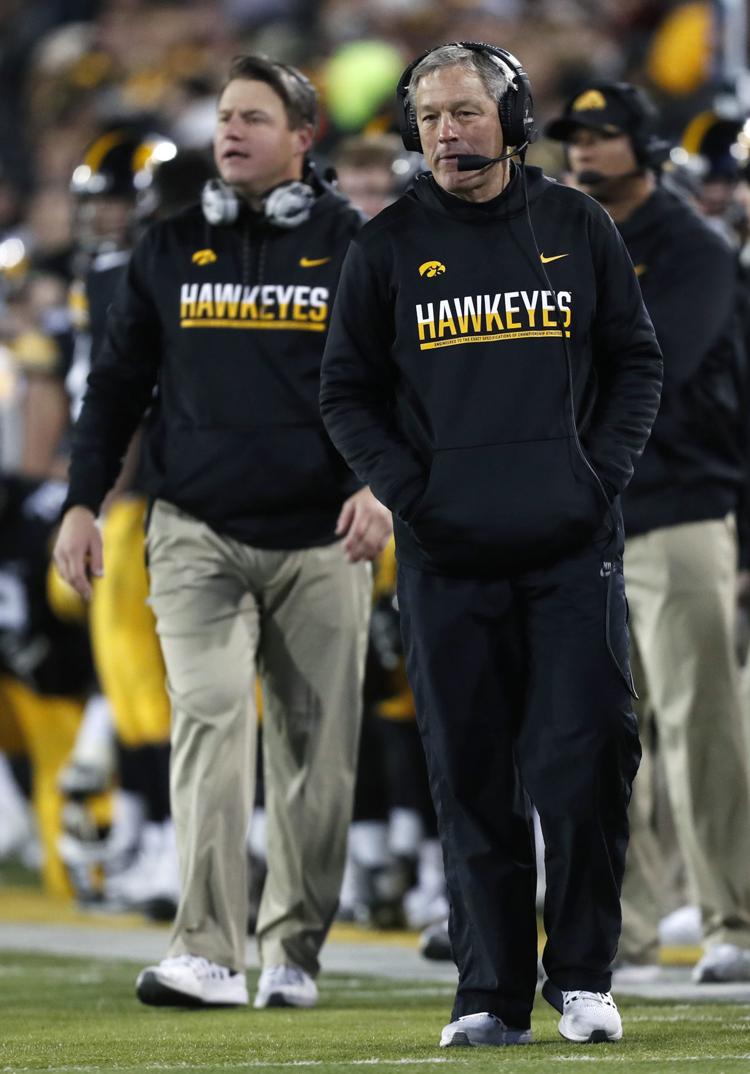 Michigan Iowa Football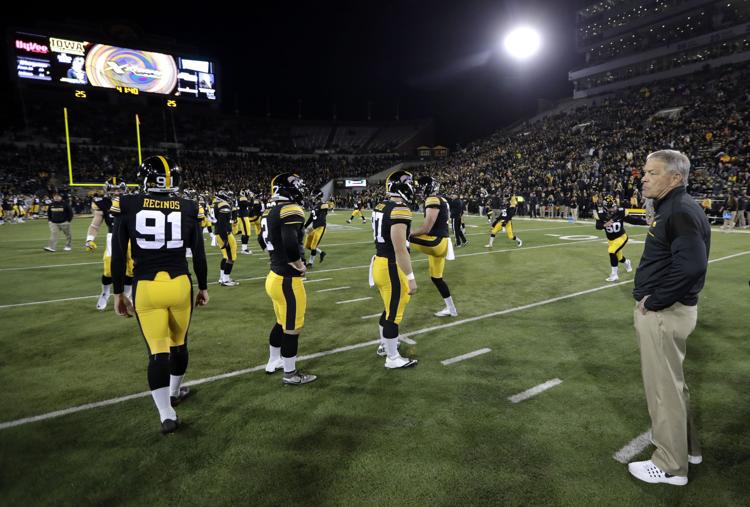 112516-IOWA-FB-027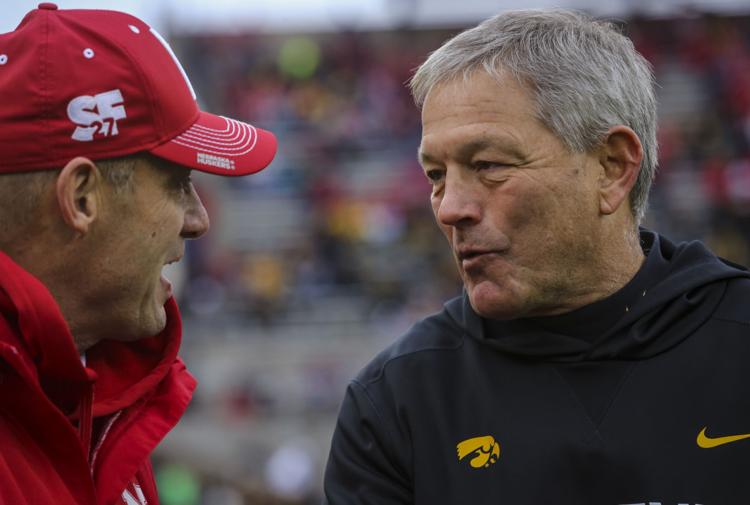 112516-IOWA-FB-032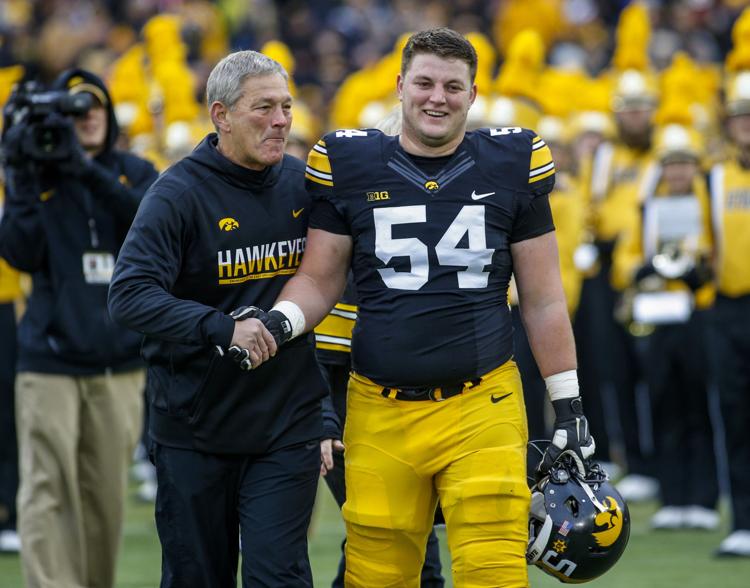 112516-IOWA-FB-031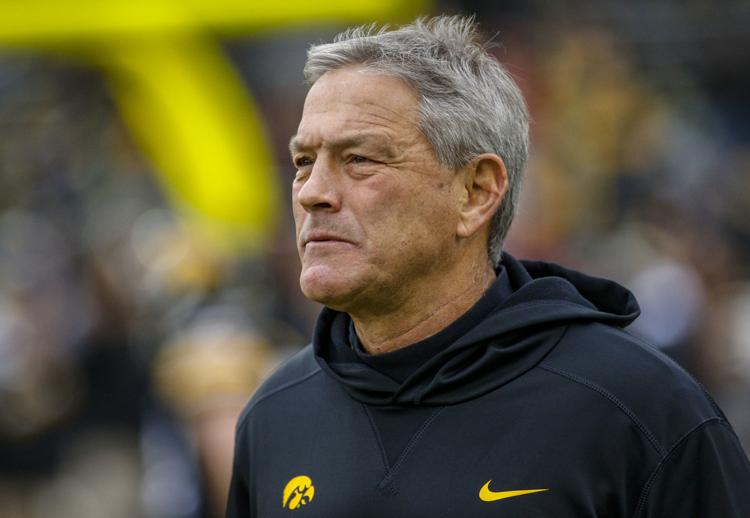 Iowa and Daniels overcome wind, cold and the Illini, 28-0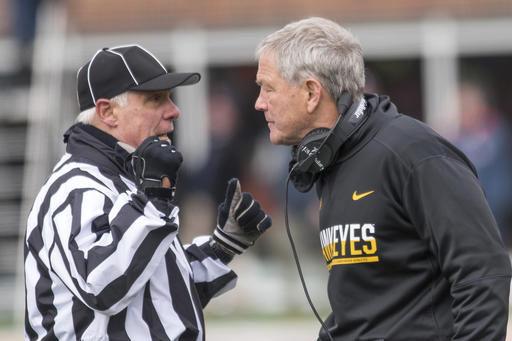 111216-Iowa-034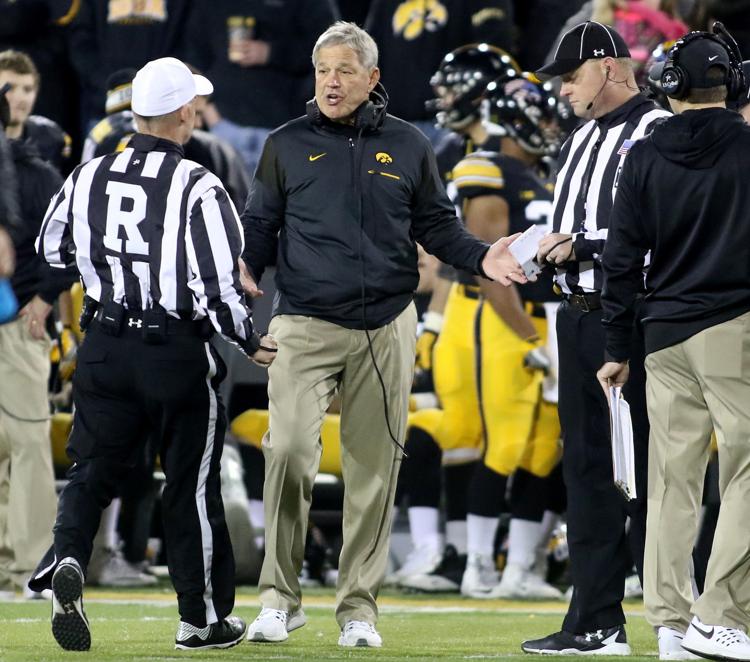 Wisconsin Iowa Football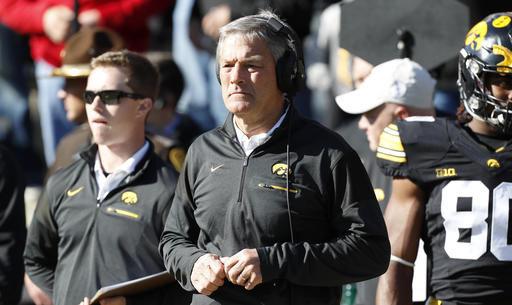 102216-Iowa-FB-018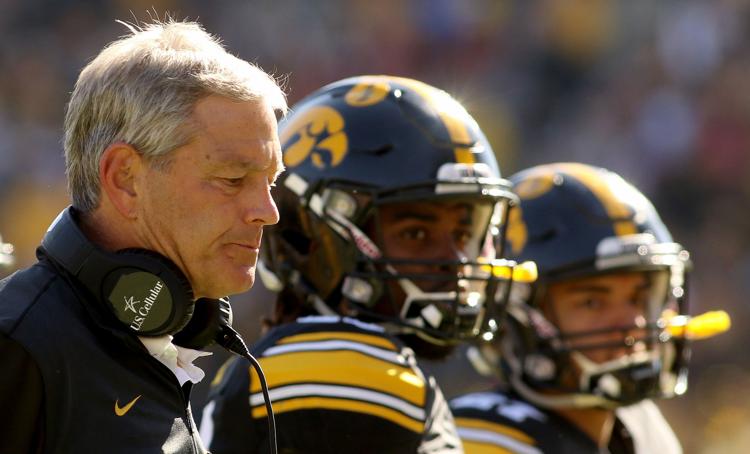 102216-Iowa-FB-023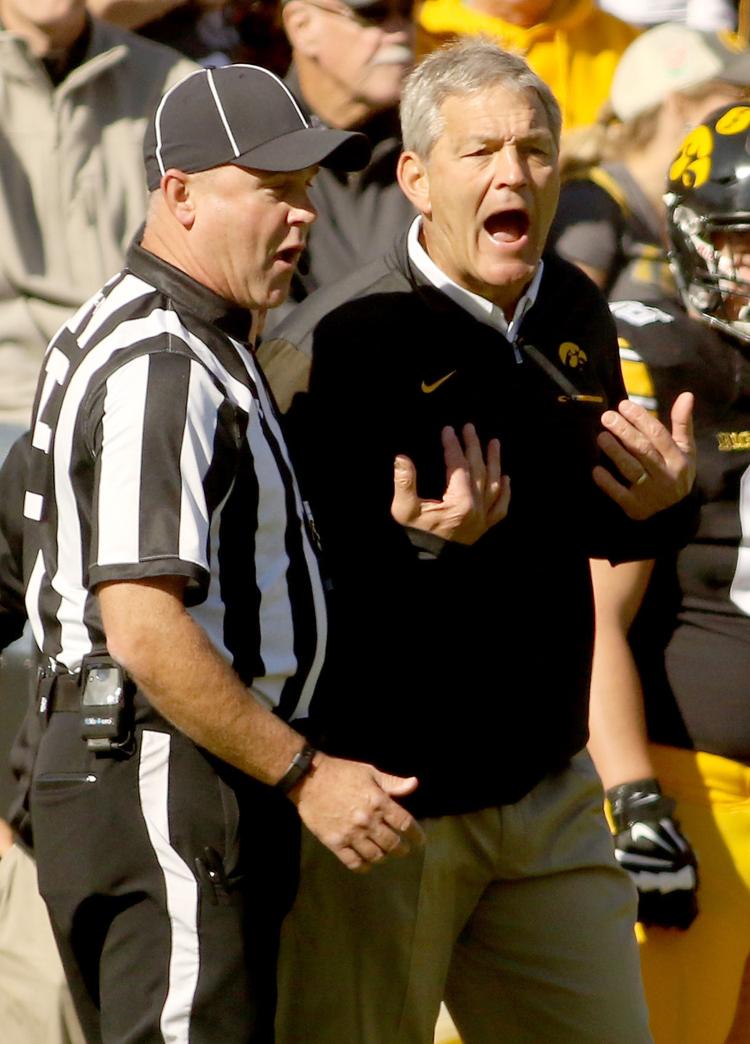 100116-IOWA-FOOTBALL-026.JPG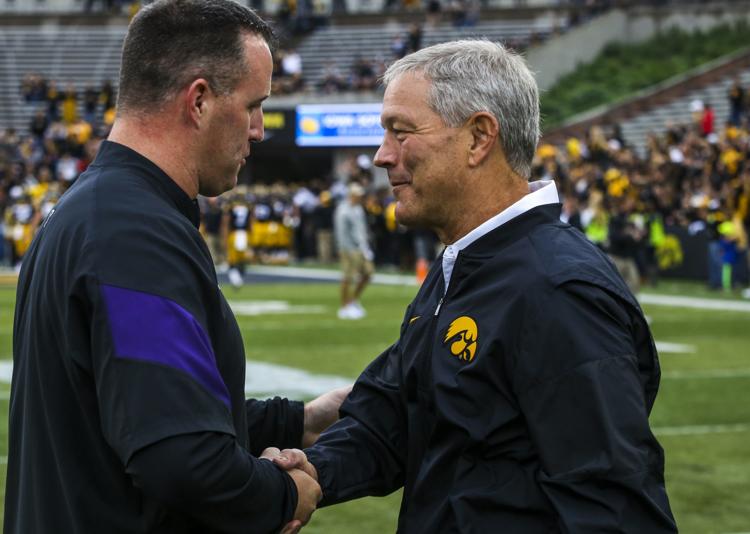 100116-IOWA-FOOTBALL-013.JPG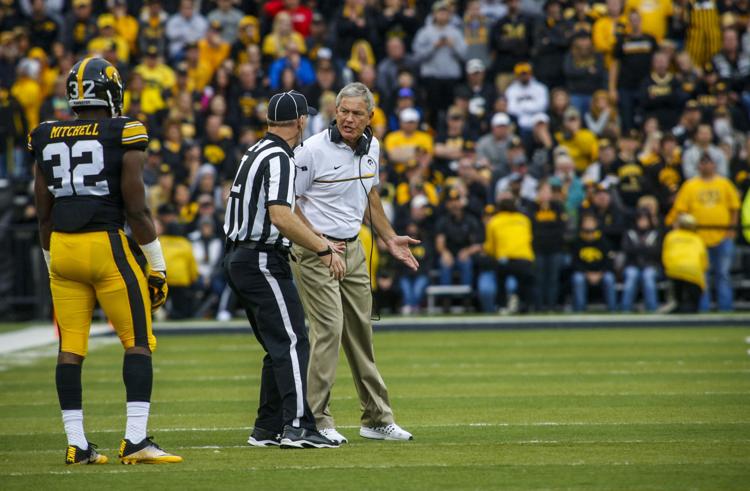 090316-iowa-fb-021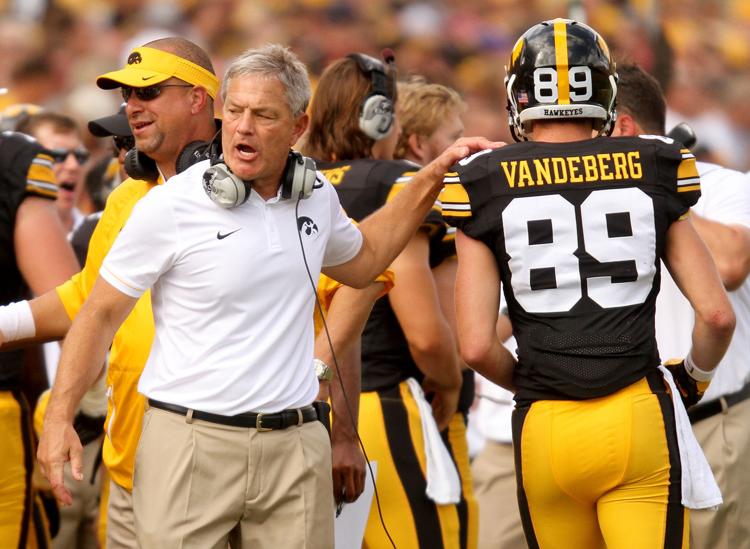 090316-iowa-fb-014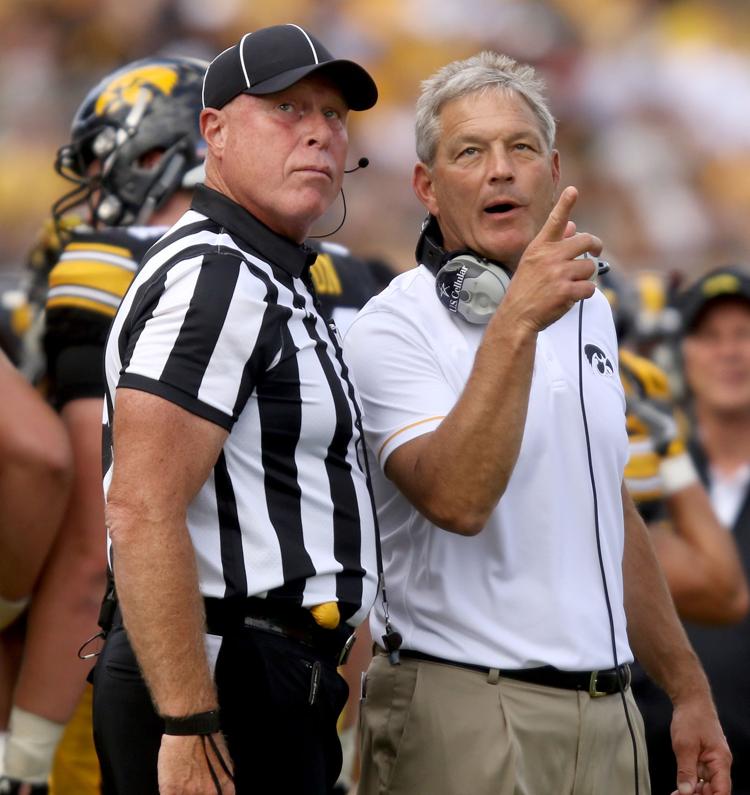 080616-Iowa-Media-Day-001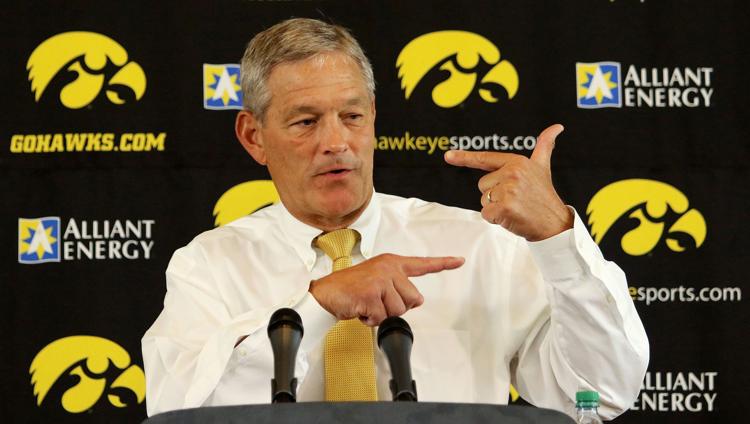 051018-qct-spt-I-Club-Outing-009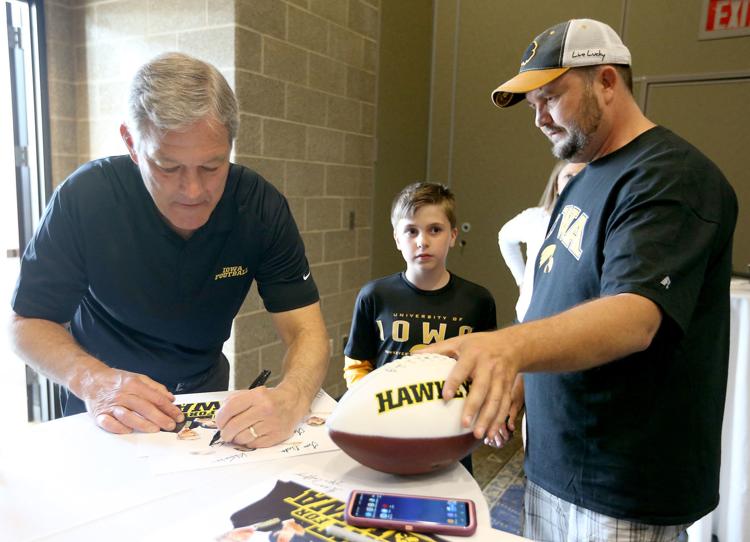 051018-qct-spt-I-Club-Outing-008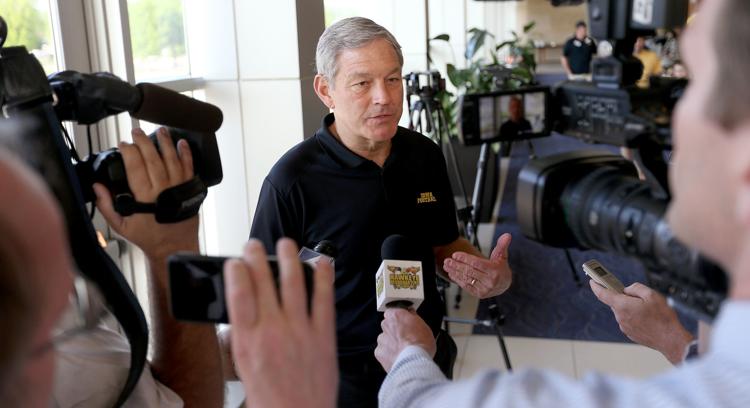 051018-qct-spt-I-Club-Outing-002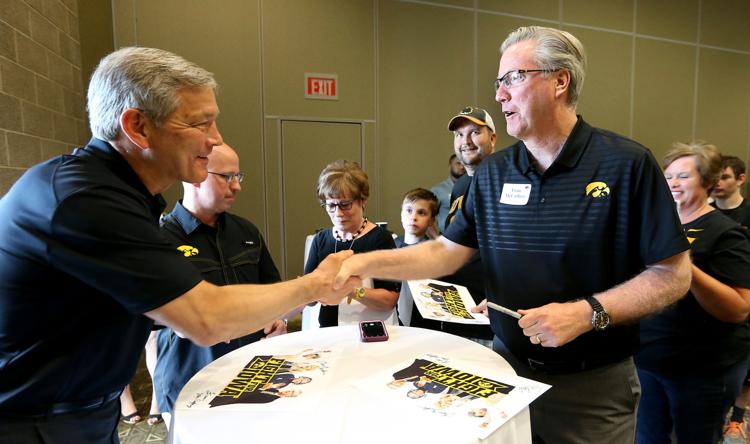 042018-Iowa-Spring-Game-035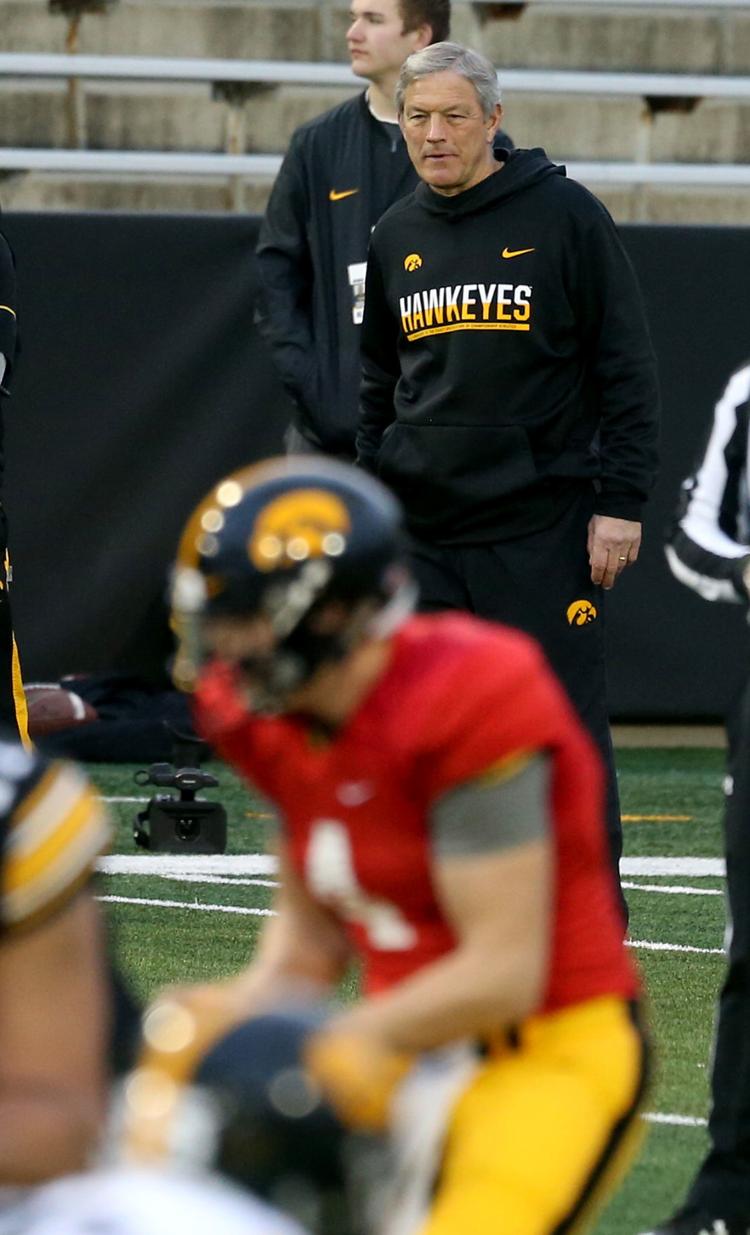 042018-Iowa-Spring-Game-012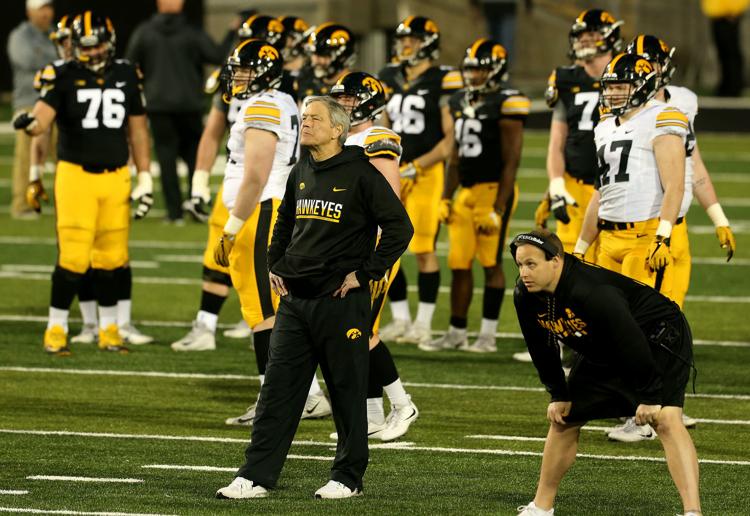 Pinstripe Bowl Football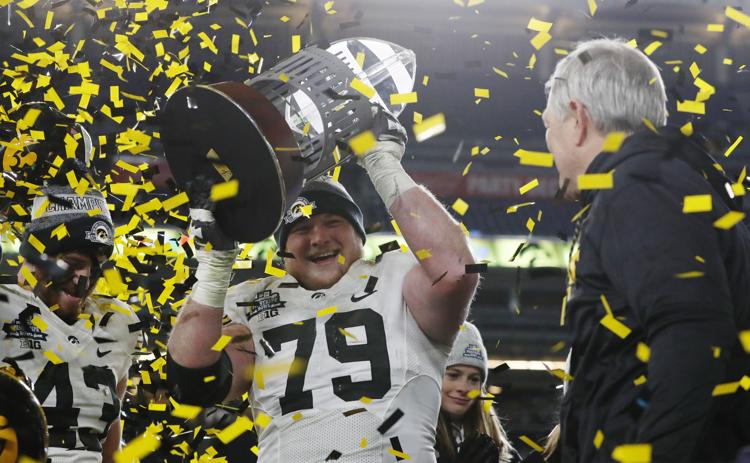 Pinstripe Bowl College Football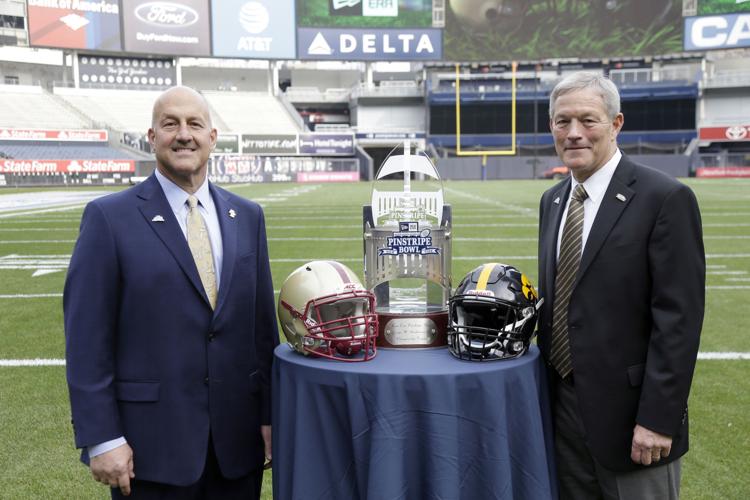 110417-Iowa-OhioSt-018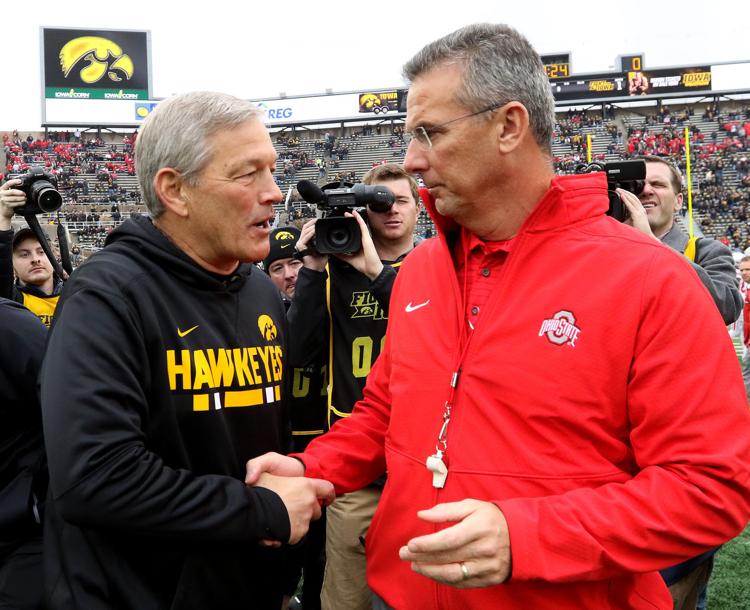 Pinstripe Bowl College Football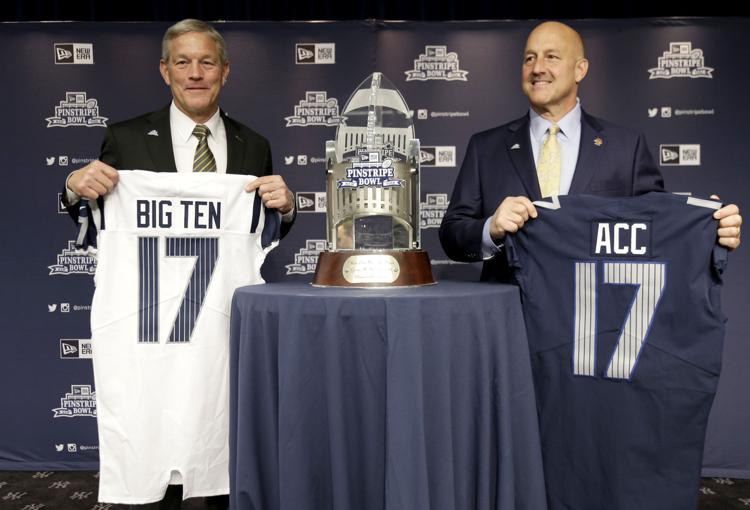 ferentz pitch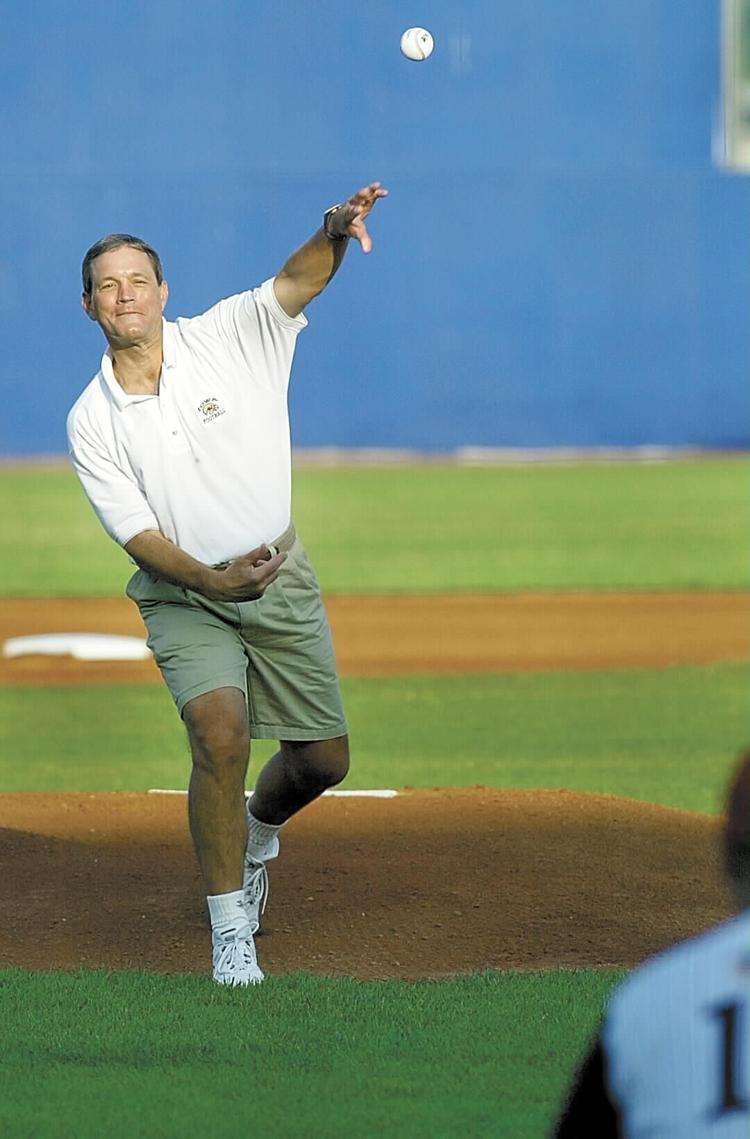 081018-media-day-003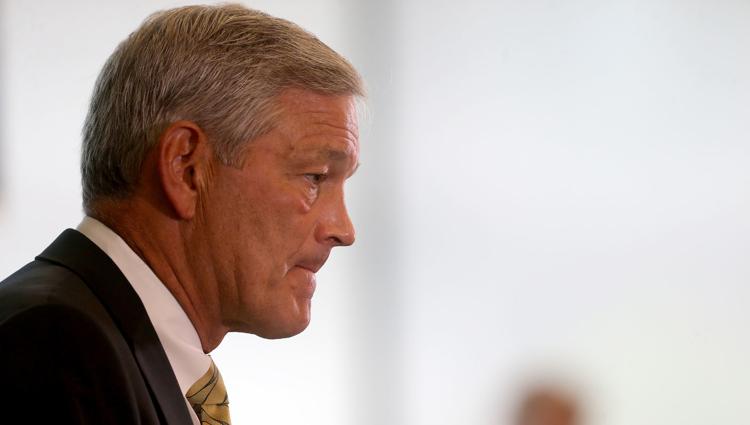 081018-media-day-025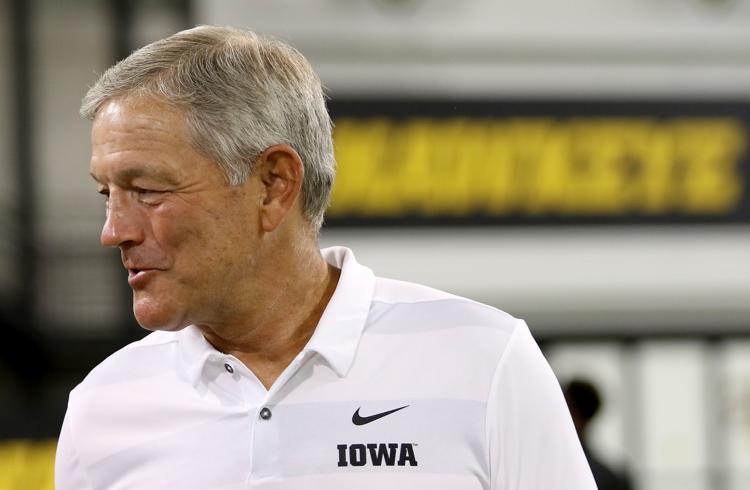 081018-media-day-004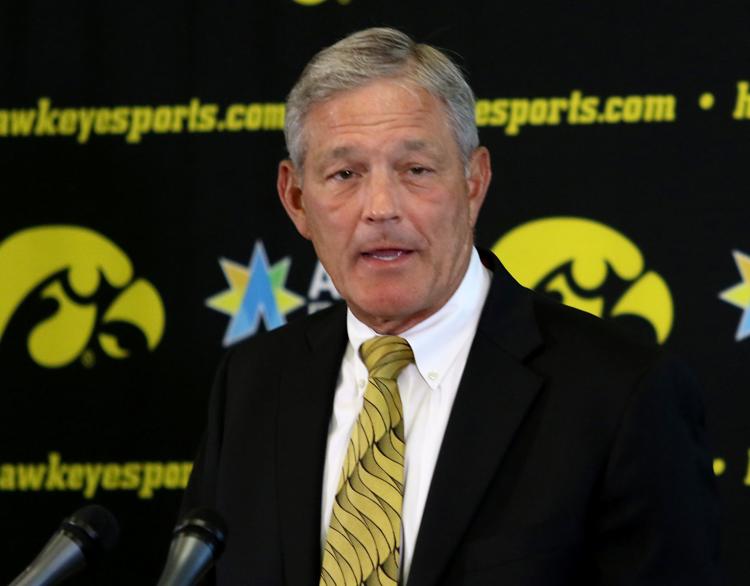 090118-Iowa-NIU-012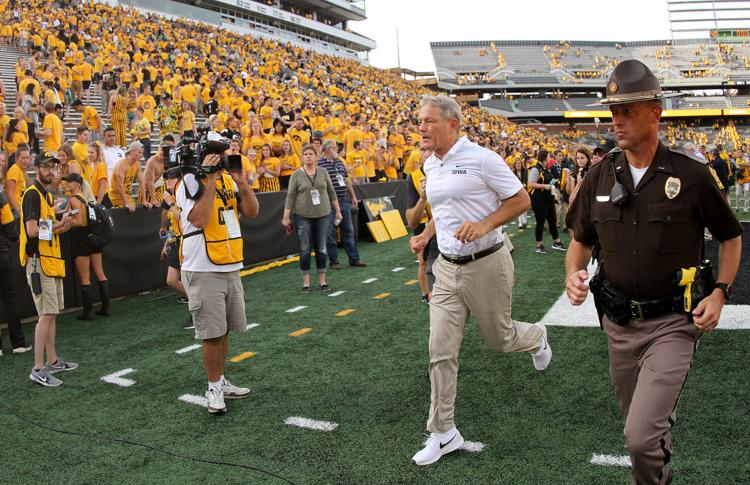 090118-Iowa-NIU-013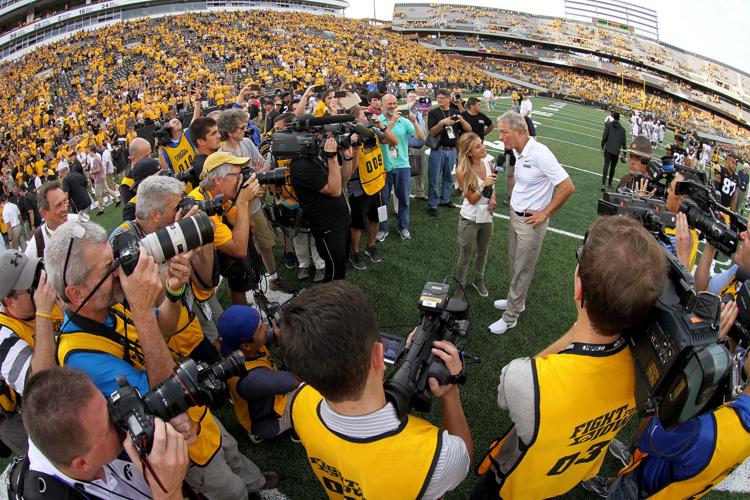 090118-Iowa-NIU-014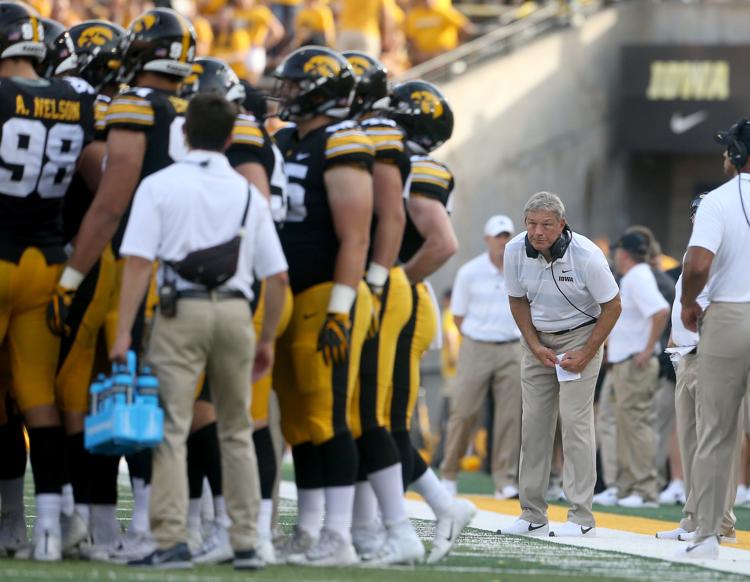 090118-Iowa-NIU-015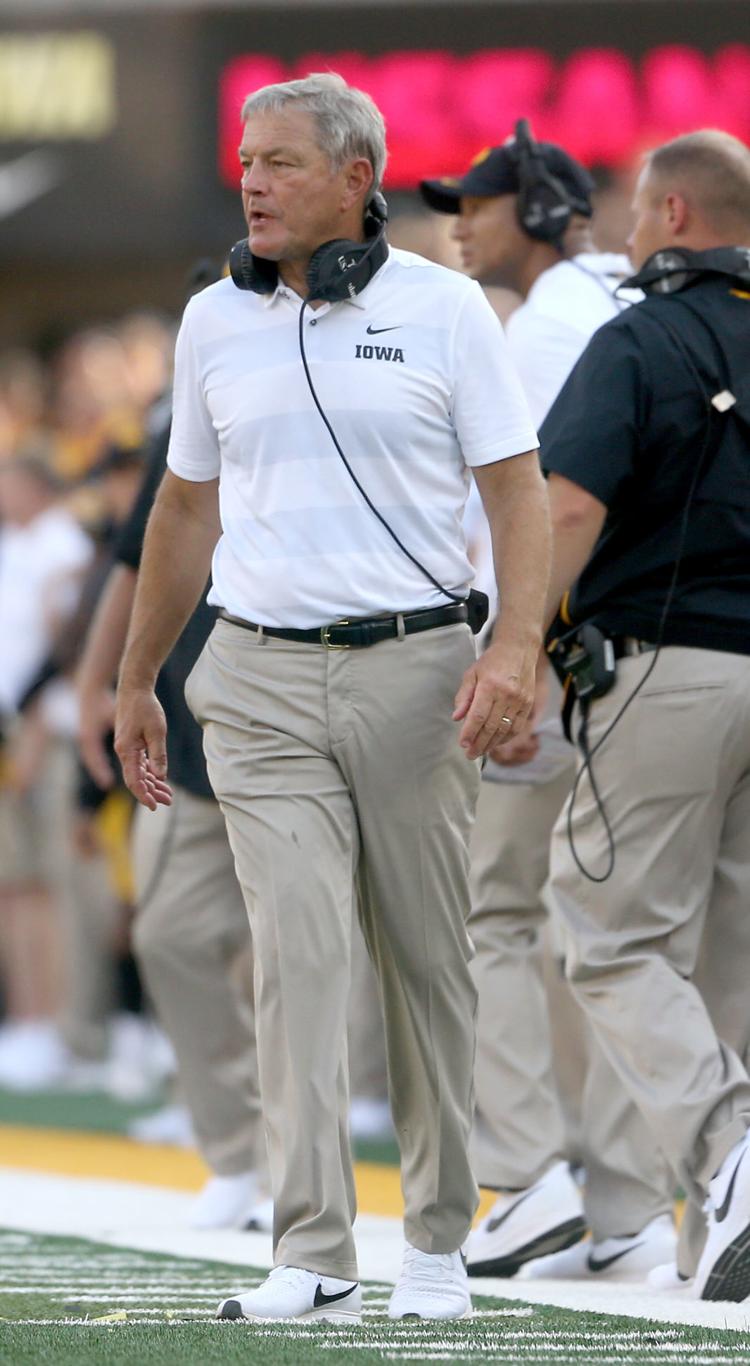 092218-Iowa-Football-024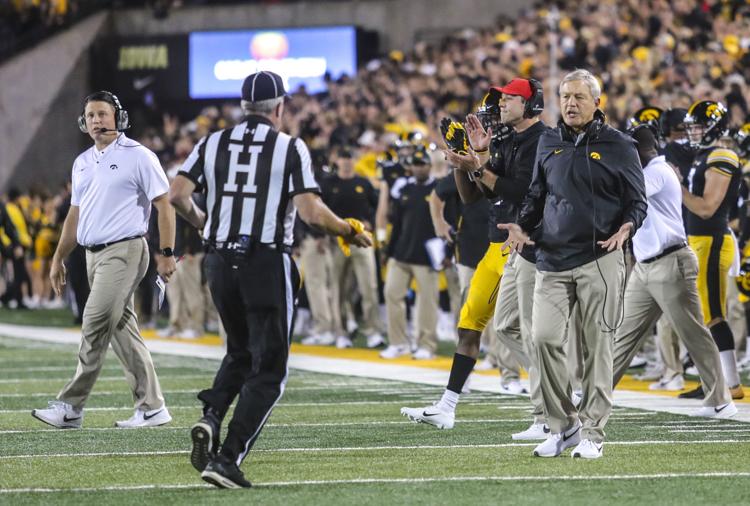 092218-Iowa-Football-006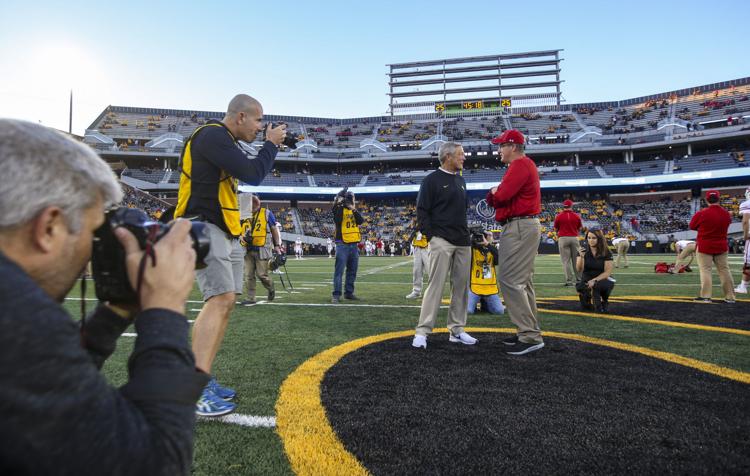 092218-Iowa-Football-011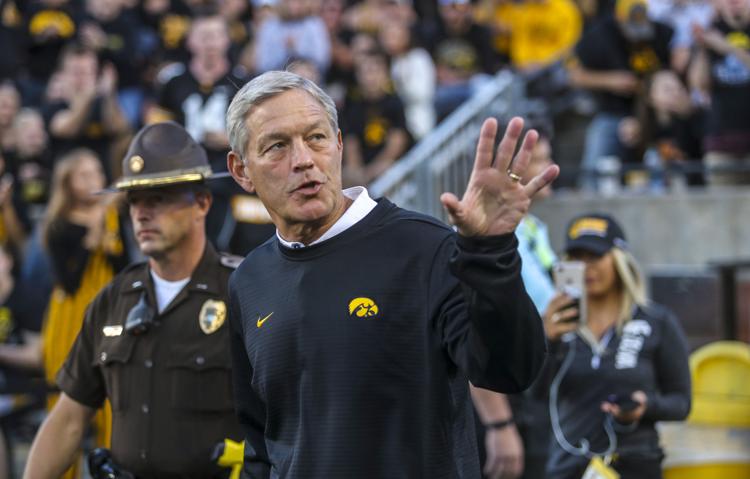 092218-Iowa-Football-013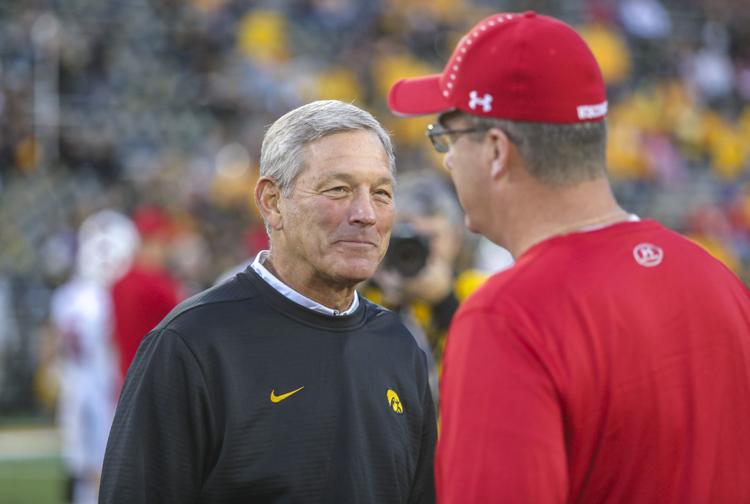 092218-Iowa-Football-010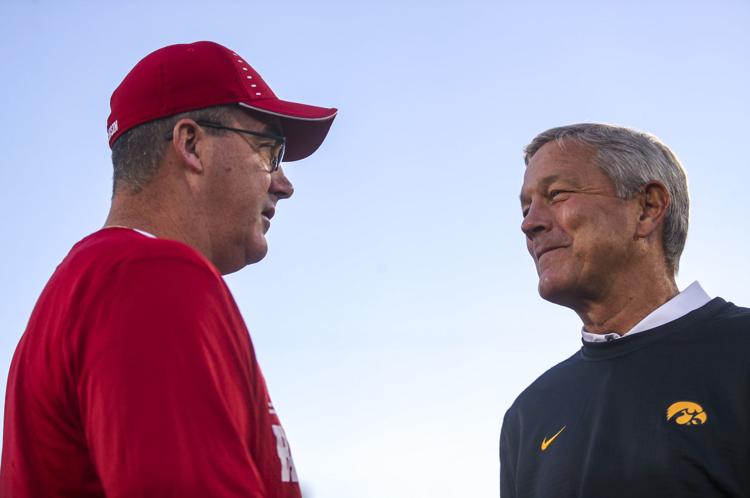 092218-Iowa-Football-002
091518-Iowa-UNI-070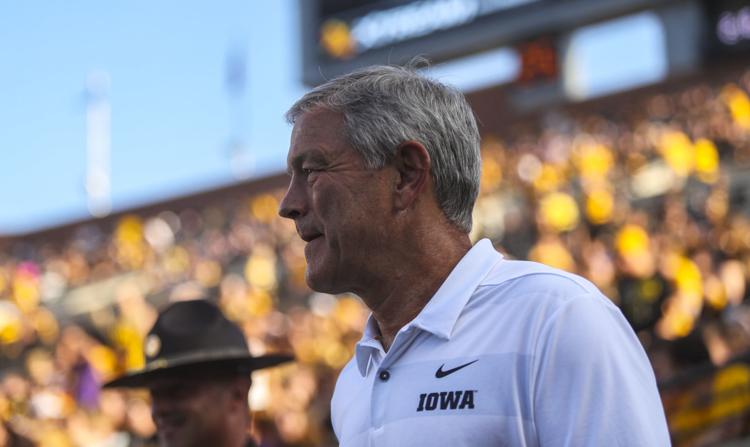 091518-Iowa-UNI-071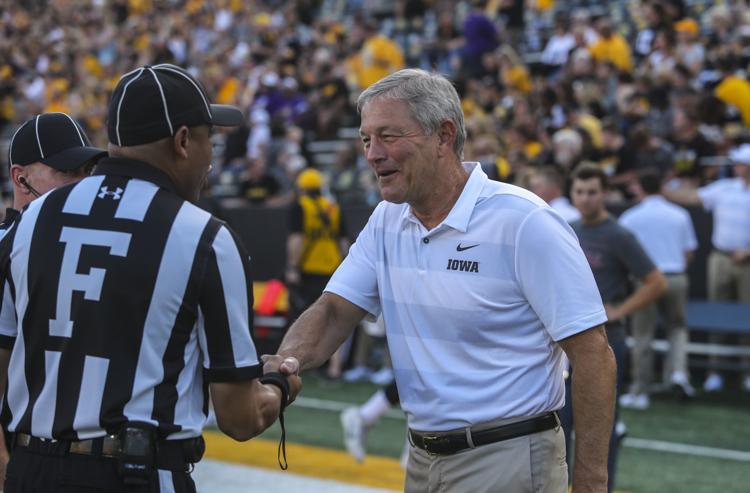 091518-Iowa-UNI-077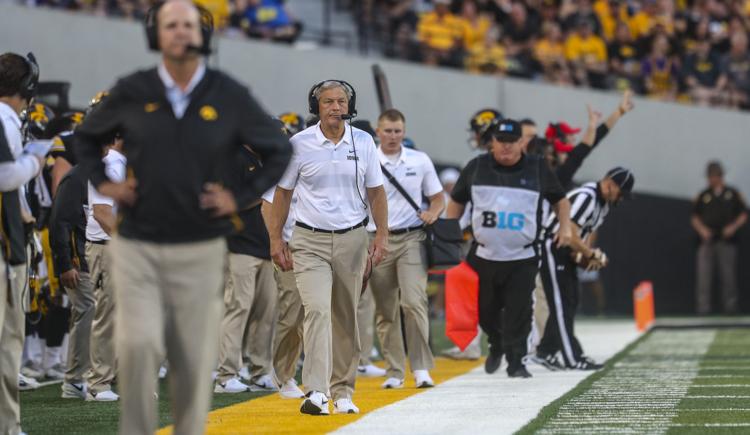 091518-Iowa-UNI-072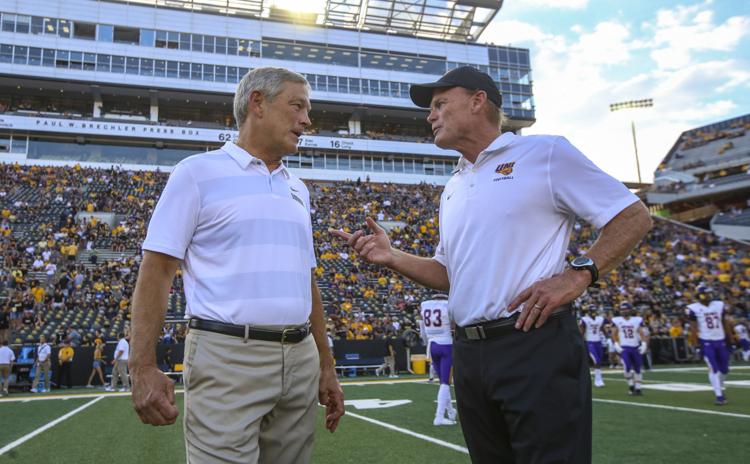 091518-Iowa-UNI-034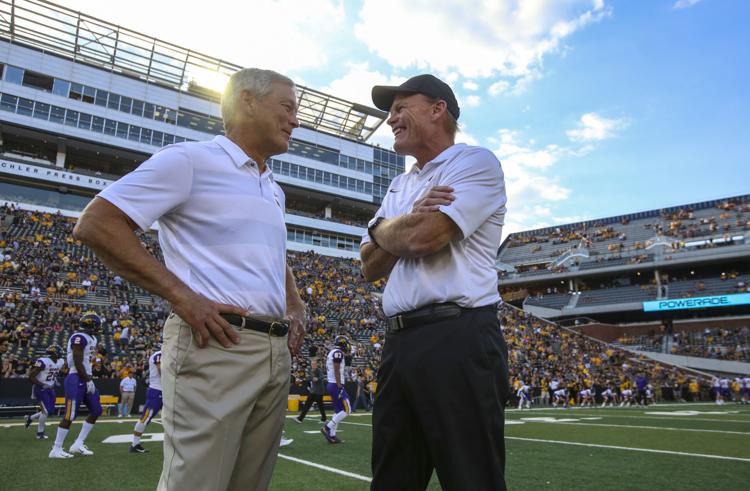 091518-Iowa-UNI-025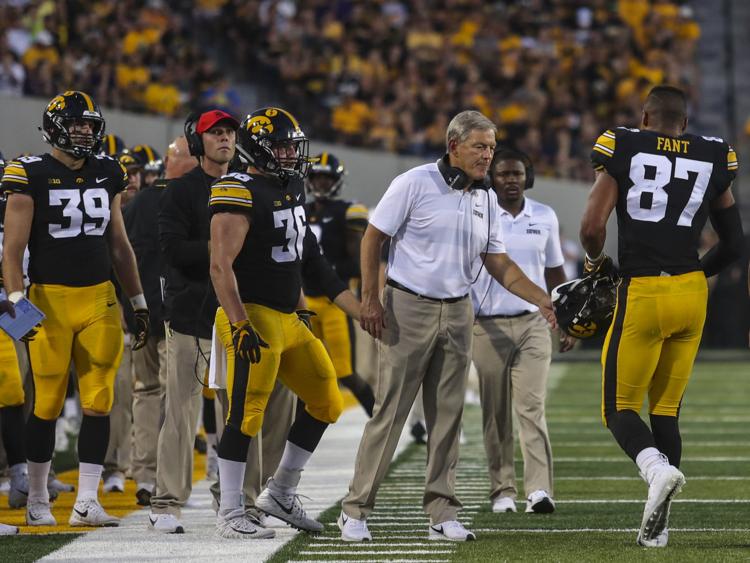 091518-Iowa-UNI-003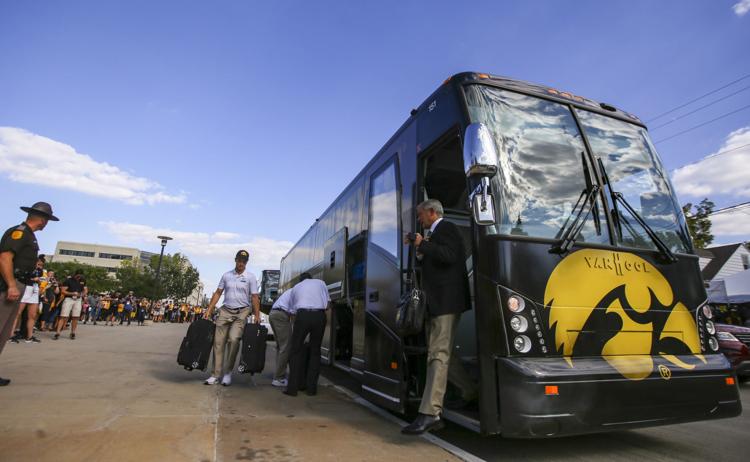 091618-OUTTAKES-002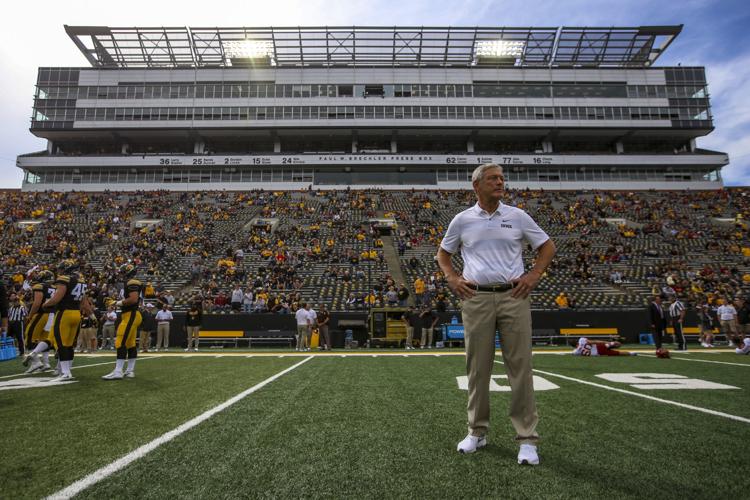 090818-Iowa-Football-015
090818-Iowa-Football-016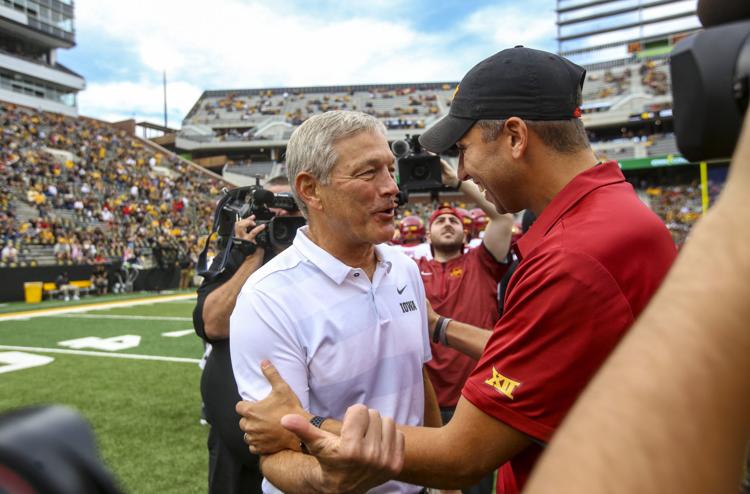 090818-Iowa-Football-013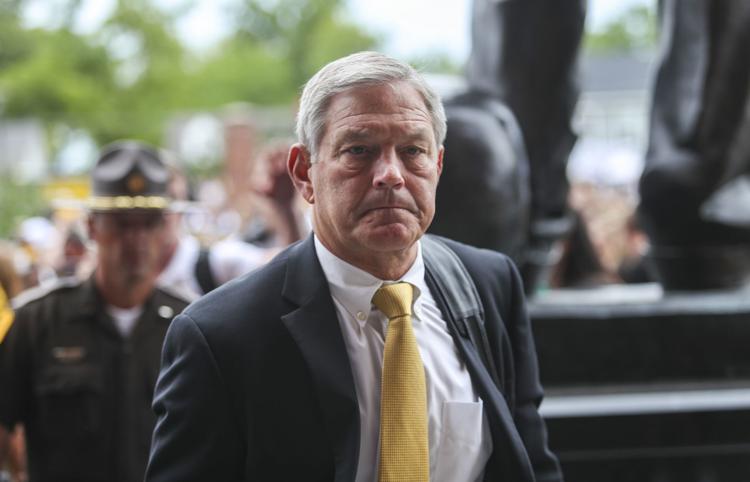 090818-Iowa-Football-001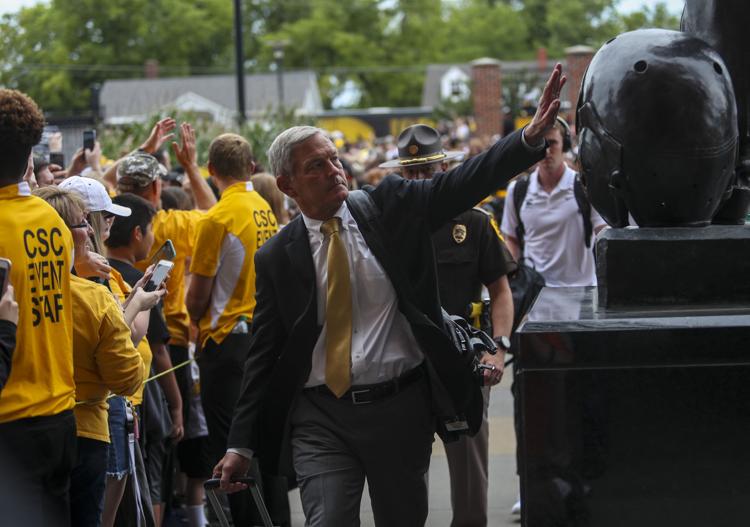 090818-Iowa-Football-017
090818-Iowa-Football-014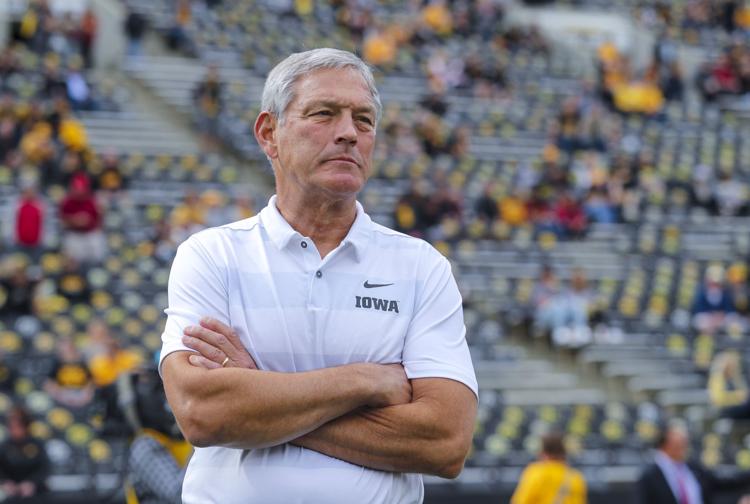 Outback Bowl Football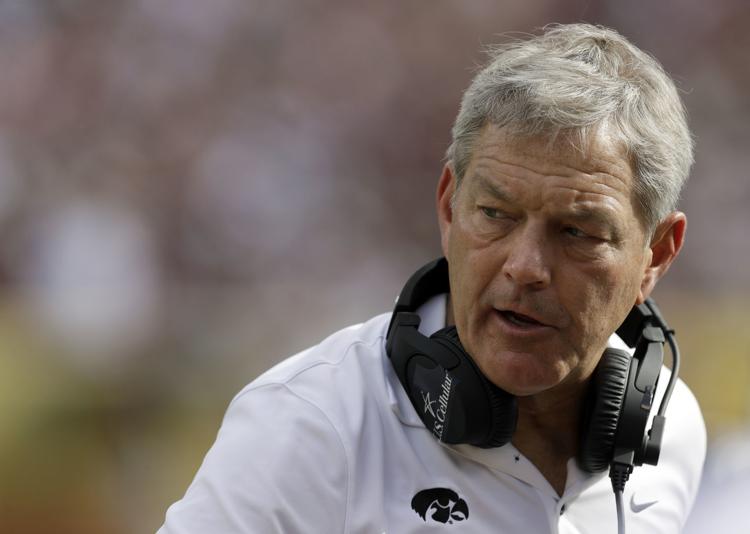 Outback Bowl Preview Football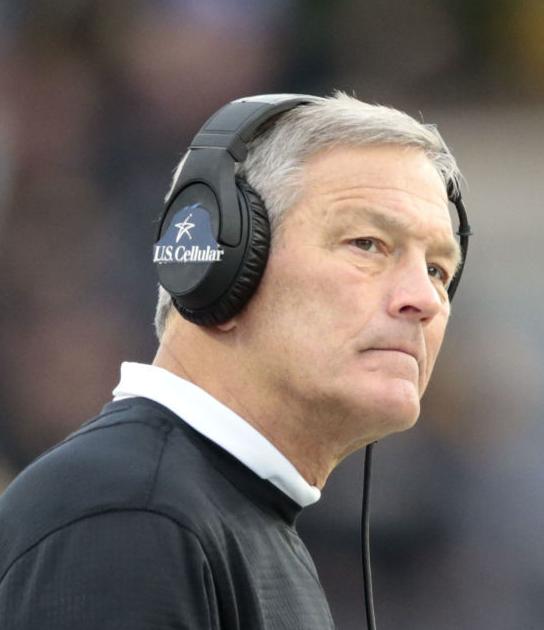 112318-Iowa-Football-036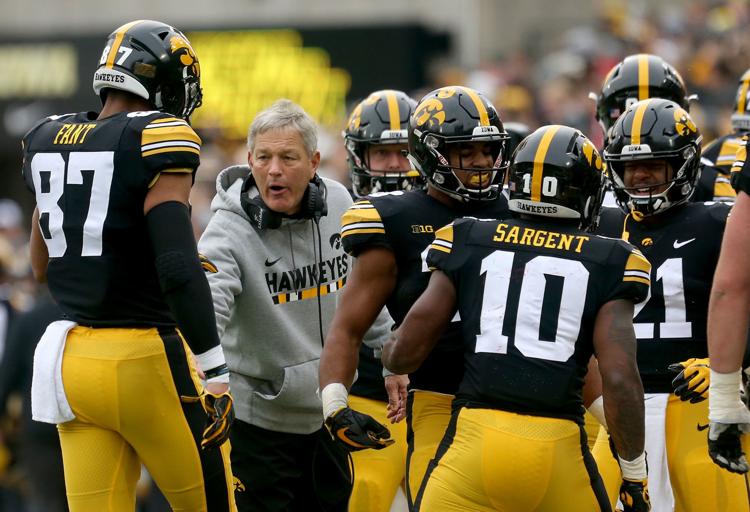 111718-iowaillinois-093a.jpg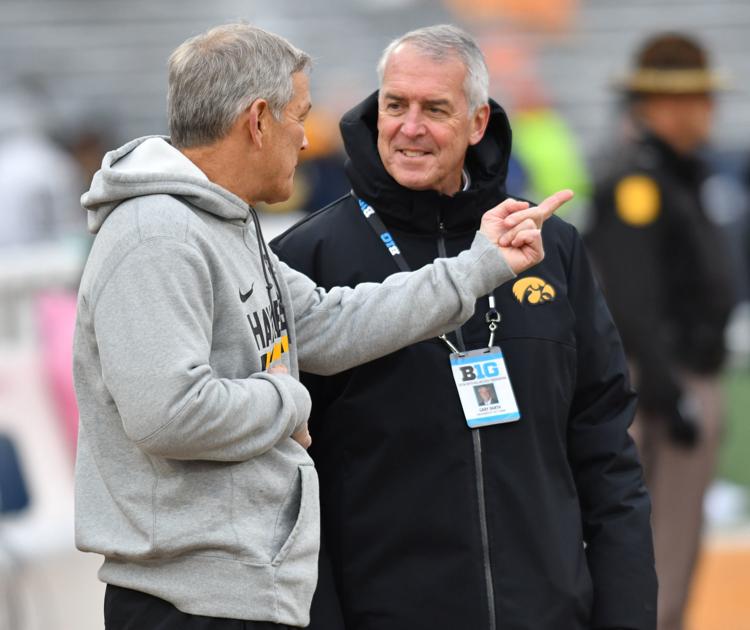 111018-Iowa-Football-016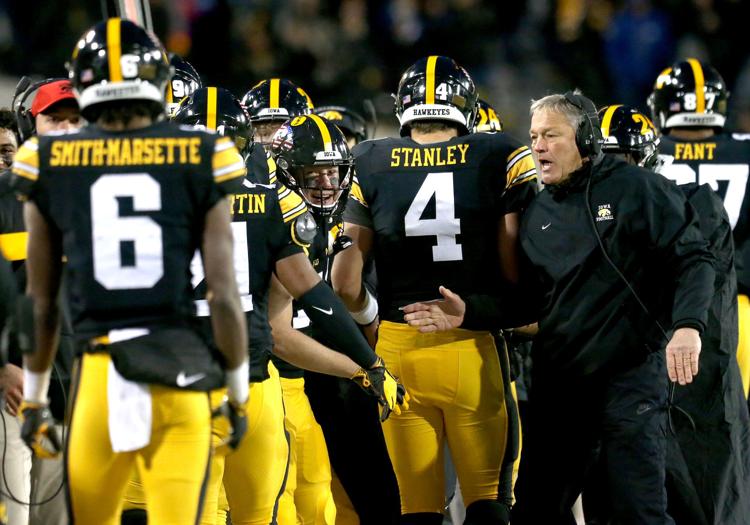 102018-Iowa-Maryland FB-010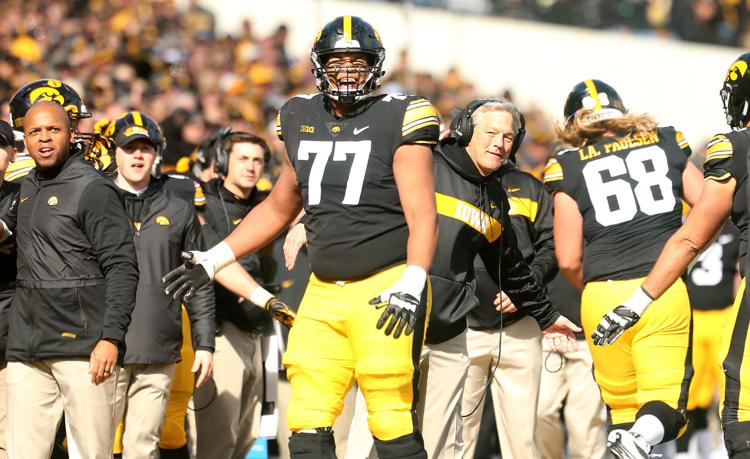 102018-Iowa-Maryland FB-013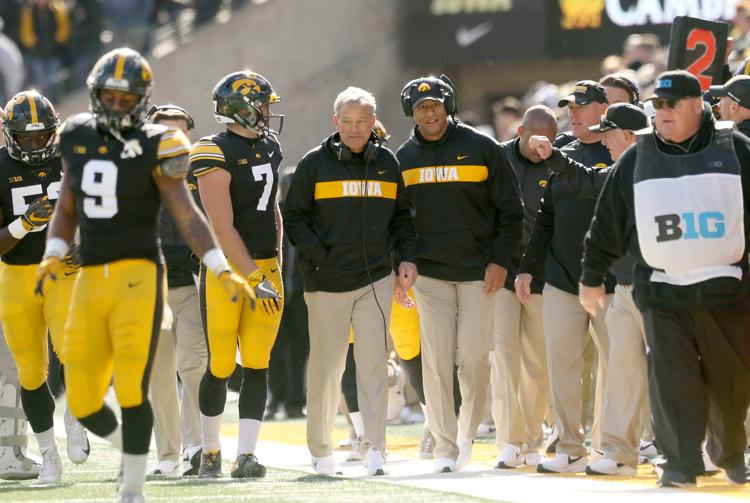 080919-qct-spt-ia-media-day-030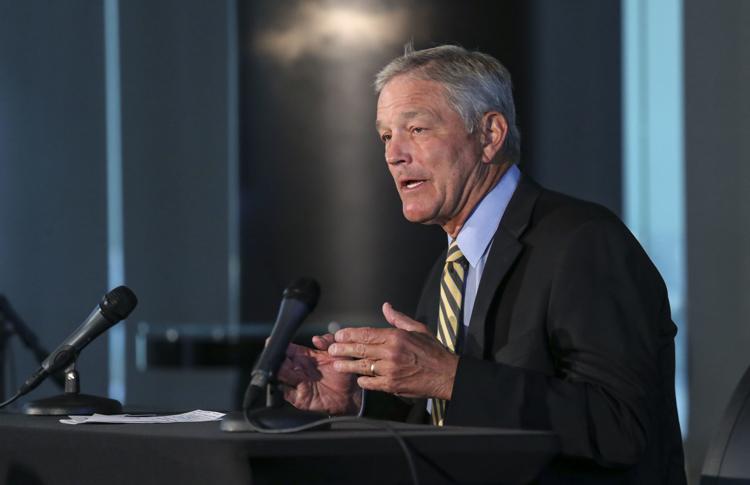 Big Ten Media Days Football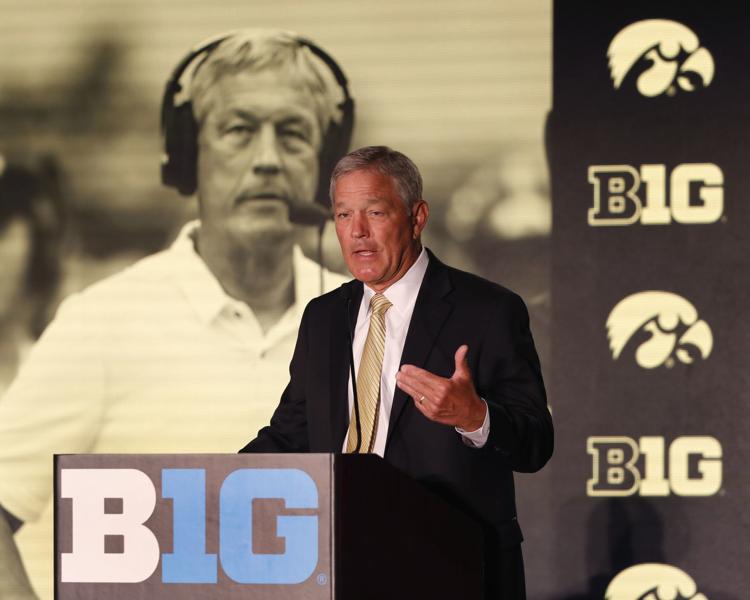 Kirk Ferentz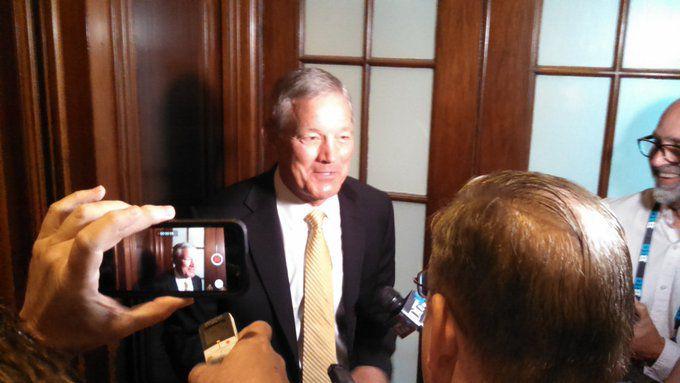 051919-OUTTAKES-004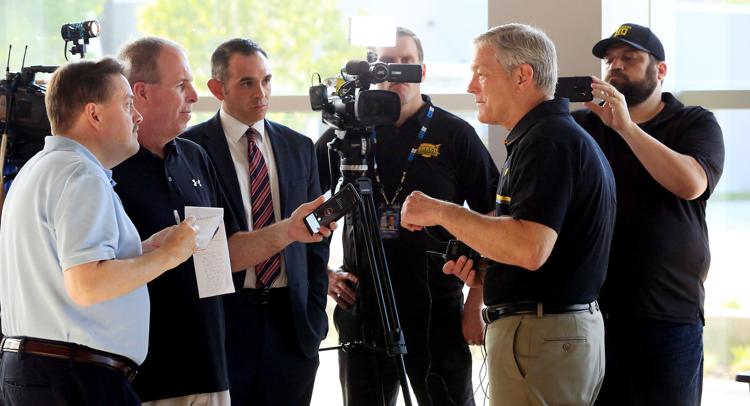 051519-qct-spt-iowa-caravan-009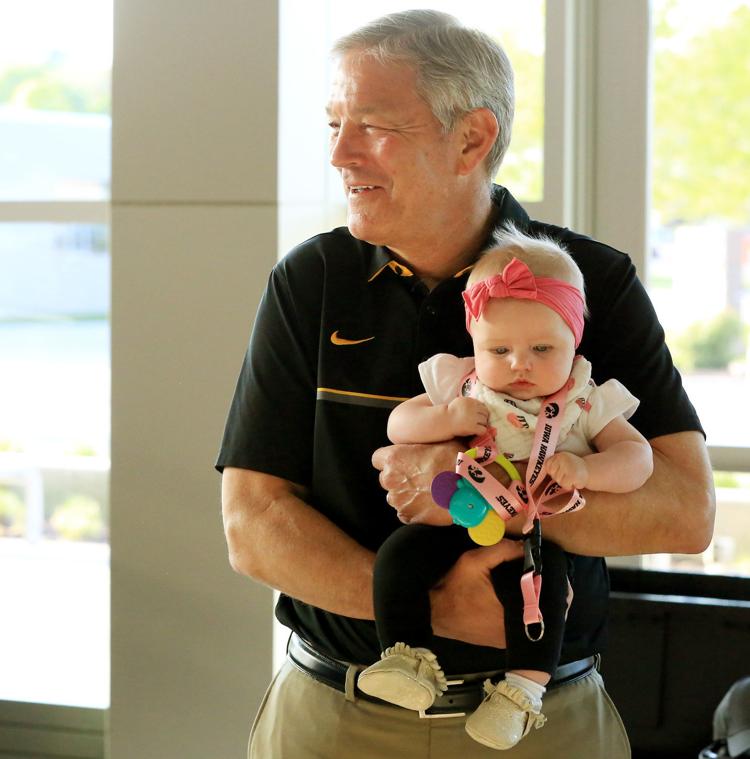 051519-qct-spt-iowa-caravan-003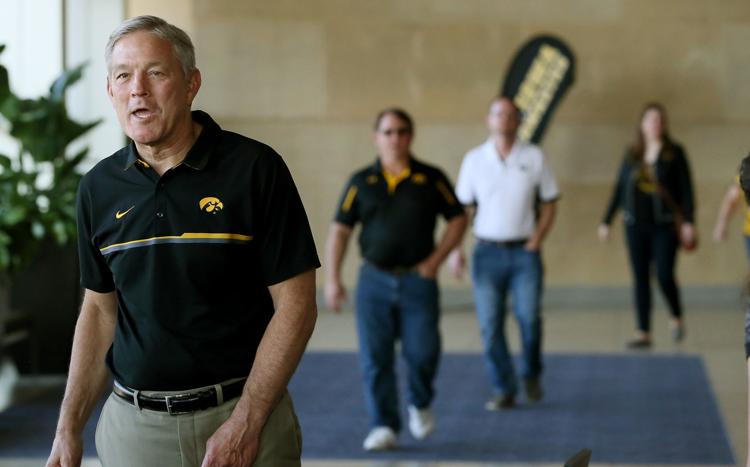 051519-qct-spt-iowa-caravan-006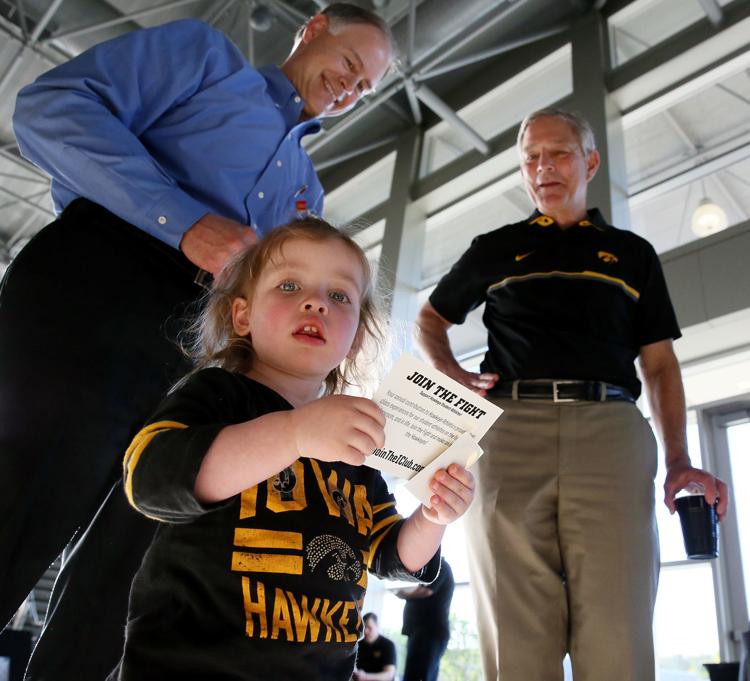 051519-qct-spt-iowa-caravan-005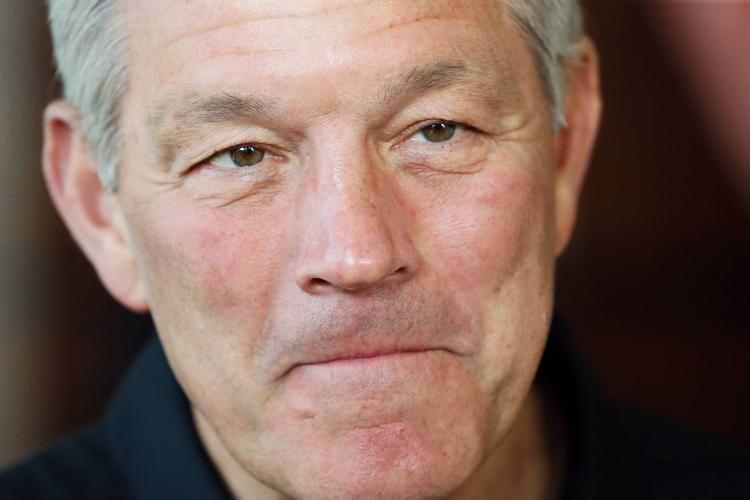 042619-qct-spt-IowaFB-012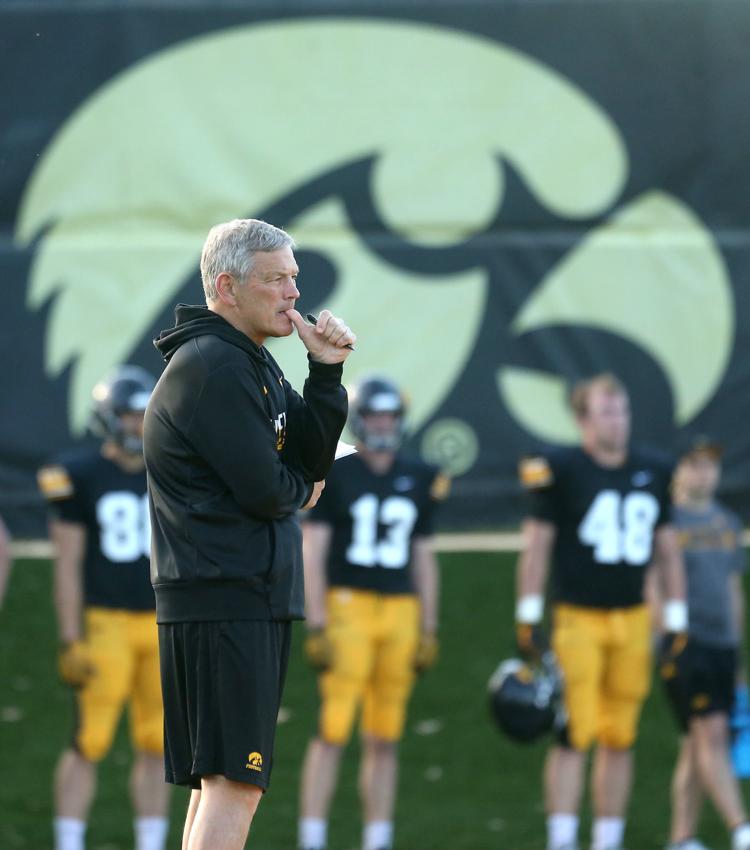 042619-qct-spt-IowaFB-019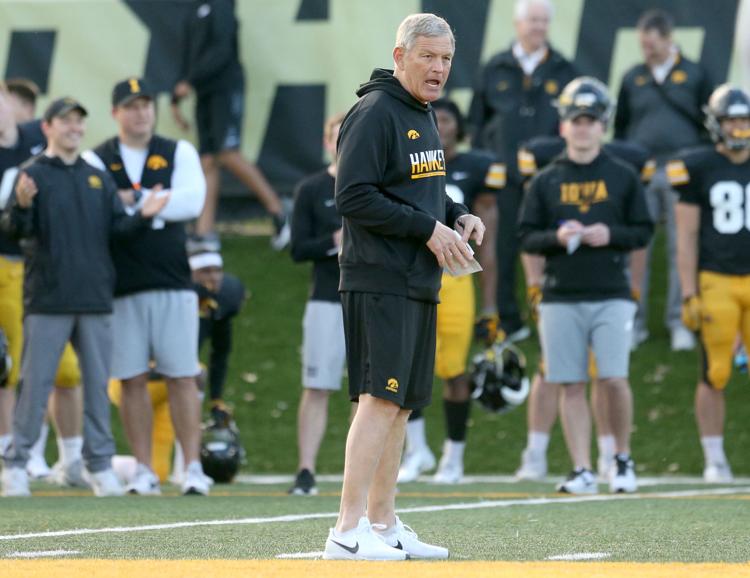 Mississippi St Mississippi Football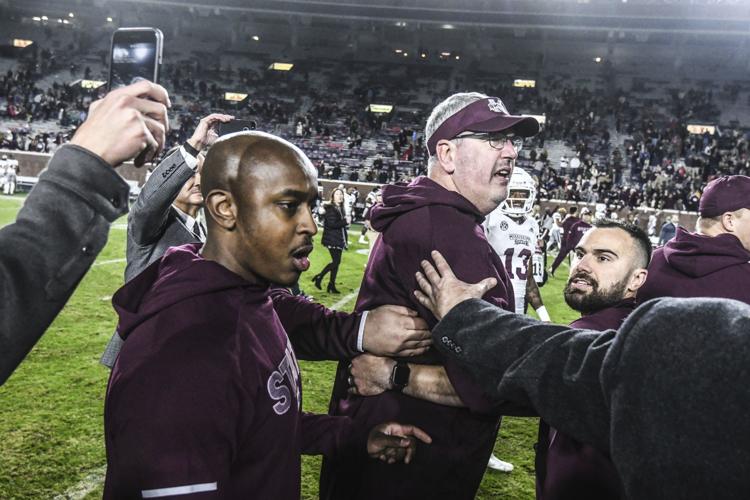 091419-qct-spt-iowa-isu football-004
090719-qct-spt-iowa-rutgers-075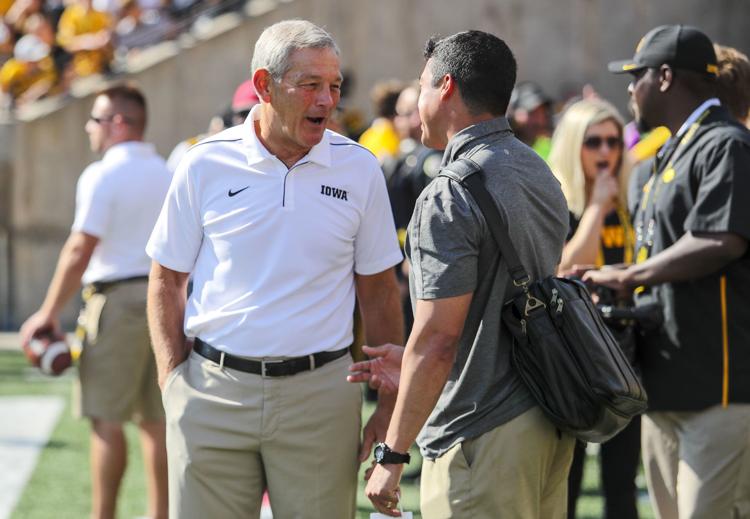 090719-qct-spt-iowa-rutgers-061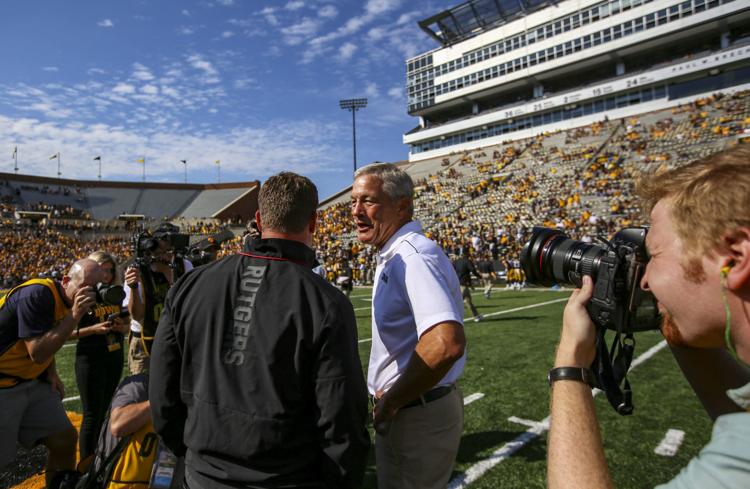 090719-qct-spt-iowa-rutgers-068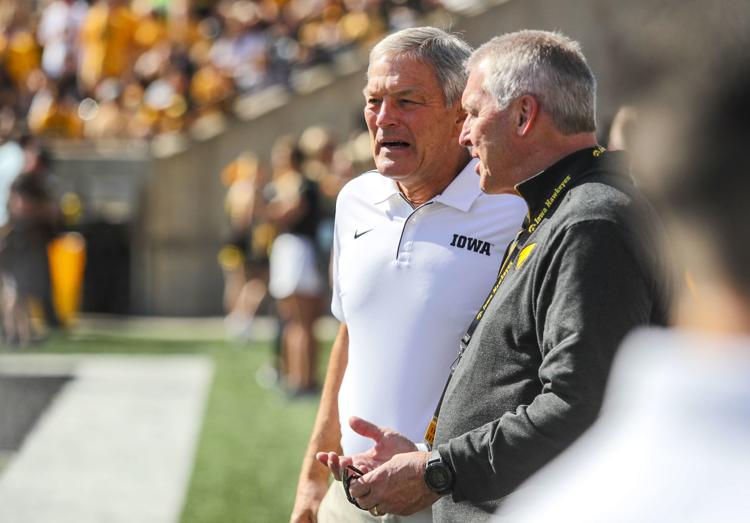 090719-qct-spt-iowa-rutgers-068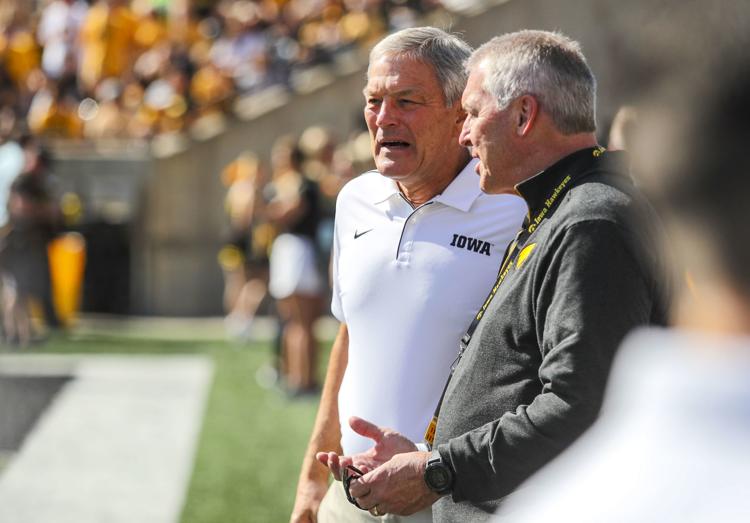 090719-qct-spt-iowa-rutgers-039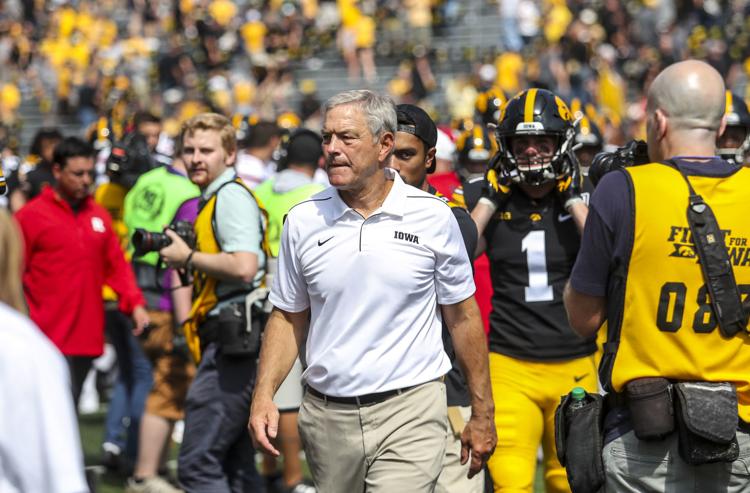 090719-qct-spt-iowa-rutgers-001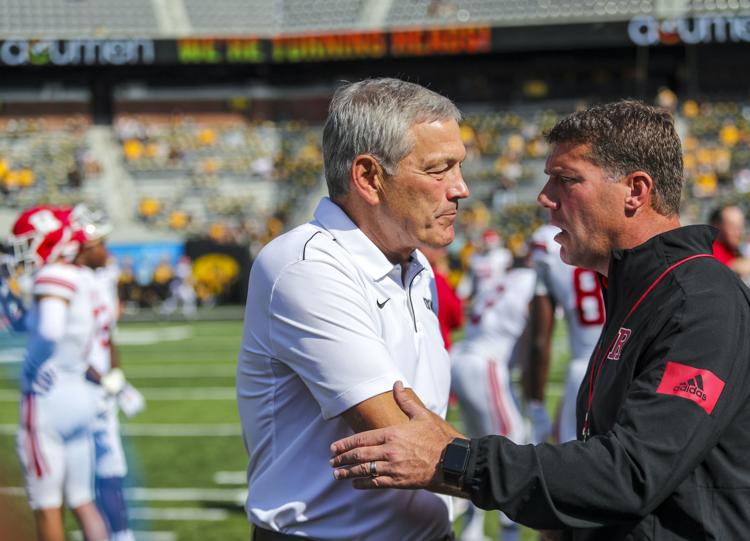 090719-qct-spt-iowa-rutgers-004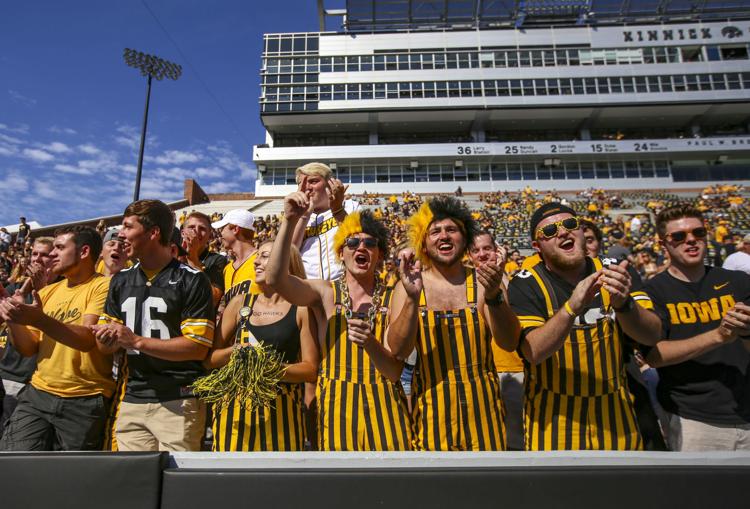 090719-qct-spt-iowa-rutgers-007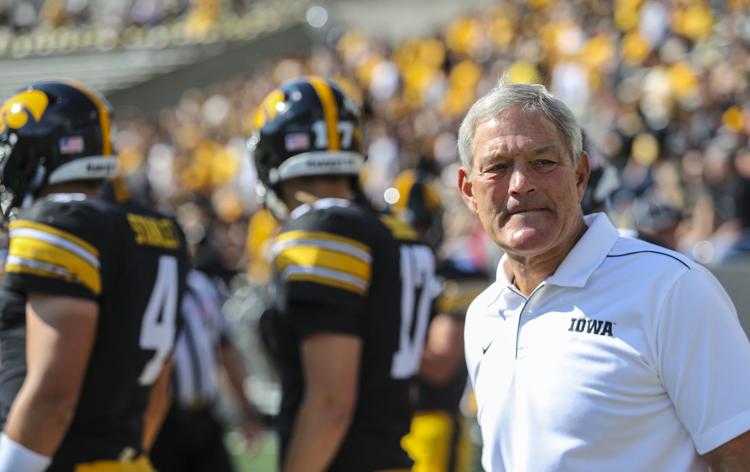 083119-qct-spt-iowa-miami-foot-031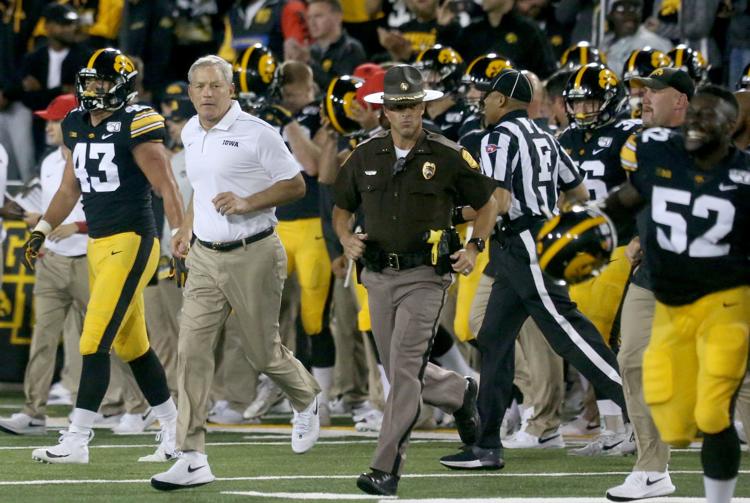 083119-qct-spt-iowa-miami-foot-014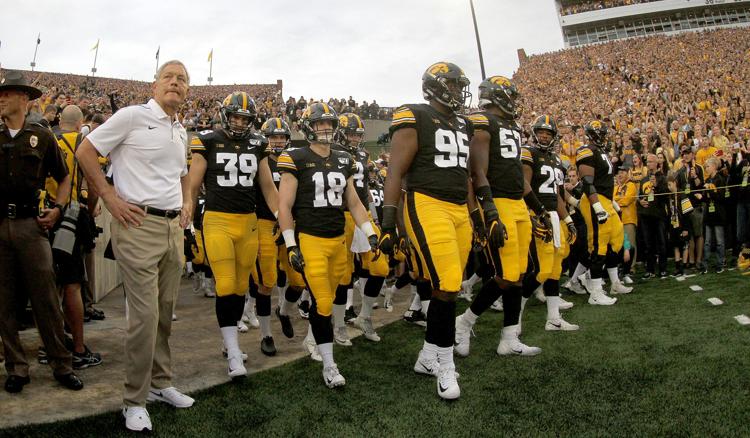 051519-qct-spt-iowa-caravan-008