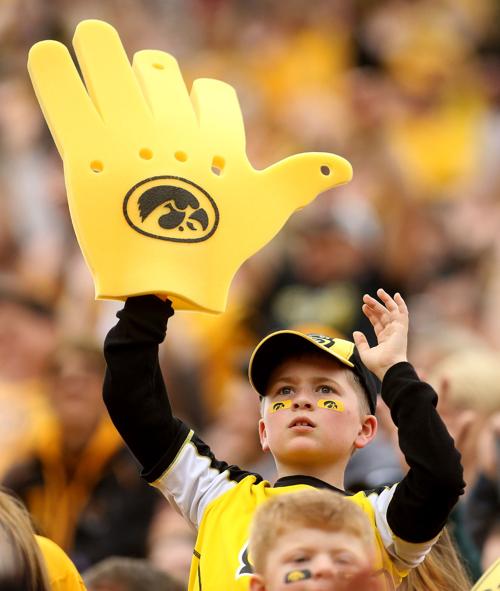 Today's Hawkeye 10 @ 10 is all about the moves.
From Tyrone Tracy's moves to elude wannabe tacklers, to depth chart moves reflecting a healthier Hawkeye team to Michigan working to move toward consistency, it's all part of today's Hawkeye 10@10.
Your daily dose of Iowa news and notes is delivered each weekday at 10 a.m. at Hawkmania.com, your home for all things Iowa.
Here is today's Hawkeye 10 @ 10:
1. Redshirt freshman Tyrone Tracy Jr. has got some moves and they didn't go unnoticed Saturday.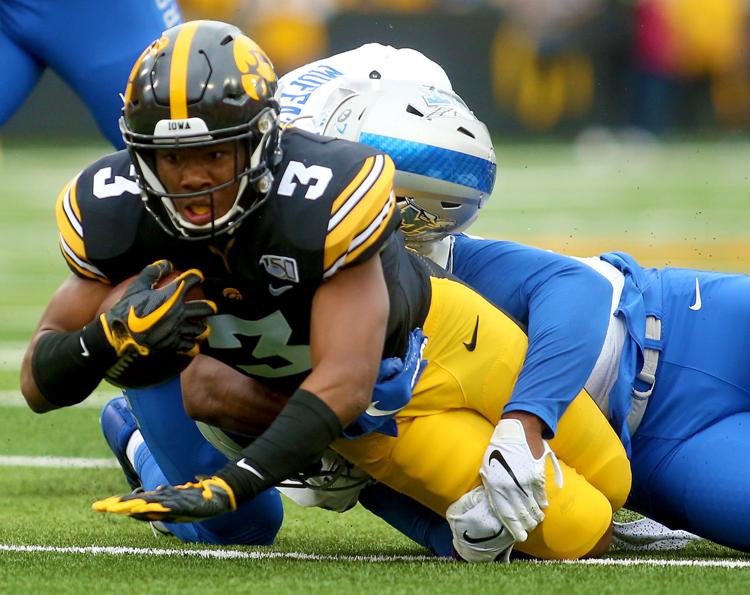 Teammate Ihmir Smith-Marsette said the wide receiver's performance is typical of what he delivers on a regular basis in practice.
"That's what he does,'' Smith-Marsette said. "When he caught that (33-yard pass), I was like, that was a great catch and then he busted two tackles. That's him.''
Tracy finished with three receptions for 85 yards in Iowa's win over Middle Tennessee.
2. There are a handful of changes on the Iowa depth chart for Saturday's 11 a.m. game against Michigan, mostly a byproduct of the return of Alaric Jackson and Kaevon Merriweather from injuries.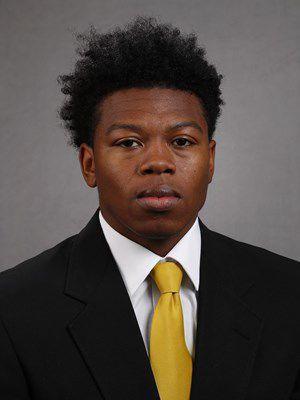 Both are listed on the second team, Jackson at left tackle on the offensive line and Merriweather at free safety.
Bettendorf's Mark Kallenberger, who had been seeing time as the back-up at left tackle, is now the back-up at left guard in place of Cody Ince.
With Cole Banwart started at right guard, where Kyler Schott is injured, Jeff Jenkins returns to the depth chart this week as the back-up center.
On defense, Austin Schulte is listed as the starting right tackle in the defensive line in place of injured Brady Reiff and Merriweather's return leaves Geno Stone listed only as the starter at strong safety.
3. Michigan took out some of the frustration from its 35-14 loss at Wisconsin on Rutgers last weekend, rolling to a 52-0 win.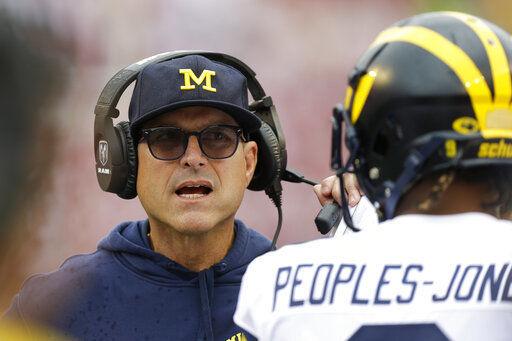 Coach Jim Harbaugh said during his weekly news conference Monday that Saturday's 11 a.m. game against Iowa will be the true test of growth for the Wolverines.
"If you can play two really good games in a row, it'll be a trend in my mind. Three or more will become a habit so we're trying to cement that as a goal for us,'' Harbaugh said.
"Iowa is consistently good and has been for many years. One of the things that strikes you the most about them is that they're consistently really good at all three phase. Good in experience, and good at consistency.''
4. Iowa will host its second night game of the season at Kinnick Stadium on Oct. 12.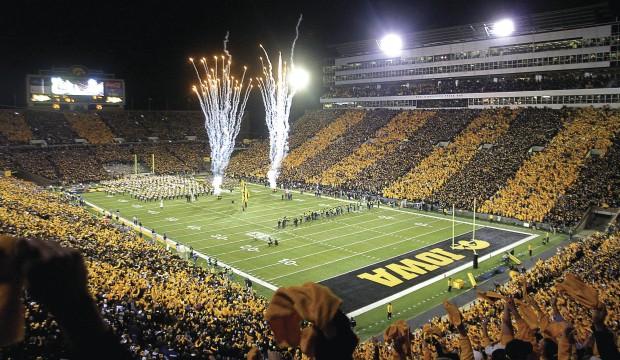 The Big Ten announced Monday that the Hawkeyes' Oct. 12 home game against Penn State will kickoff at 6:30 p.m.
The television assignment for that sold-out game will not be made until after this weekend's games but the game will be televised by ABC, FS1 or BTN.
Iowa's Oct. 19 home game against Purdue had previously been announced as an 11 a.m. start.
Starting times for Iowa's final two home games of the season on Nov. 16 against Minnesota and Nov. 23 against Illinois, have not yet been determined.
5. With a pair of touchdown passes in Saturday's 48-3 win over Middle Tennessee, Nate Stanley is now within one scoring pass of matching Drew Tate for the second-most in Hawkeye history.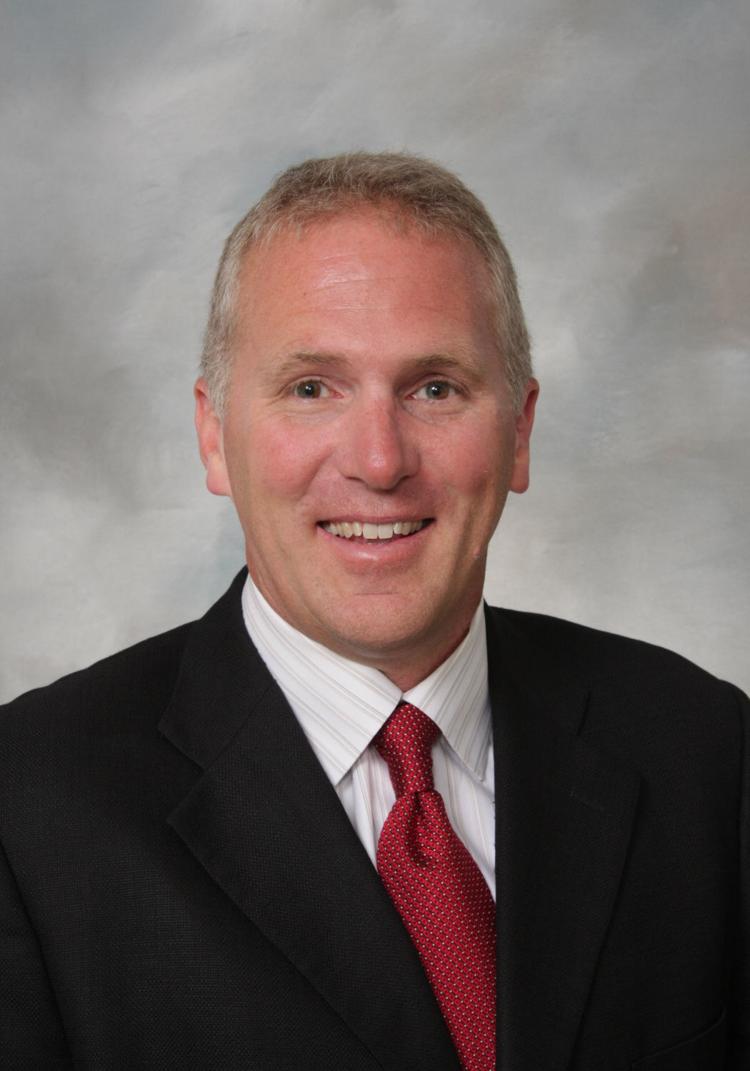 Tate threw 61 touchdown passes for Iowa between 2004-06.
Chuck Long holds the school record with 74, a number that ranks fifth on the Big Ten's all-time list.
6. Quarterbacks Tanner Morgan of Minnesota and Sean Clifford of Penn State shared Big Ten offensive player of the week honors announced Monday.
Morgan set a Big Ten completion percentage record when he connected on 21-of-22 passes (95.5 percent) and threw for more yards than any Golden Gophers quarterback since Adam Weber in 2009 when he passed for 396 yards in a win over Purdue.
Clifford threw for 398 yards and three touchdowns and rushed for 54 yards and a score in the Nittany Lions' win at Maryland, completing 26-of-31 passes.
Wisconsin linebacker Chris Orr was named the Big Ten defensive player of the week, recording nine tackles, including two sacks.
He also forced a fumble as the Badgers recorded 14 tackles for a loss and five sacks in a win over Northwestern.
Big Ten special teams and freshman of the week honors went to Minnesota punter Jacob Herbers and Indiana quarterback Michael Penix.
Herbers averaged 41.2 yards on four punts and pinned Purdue on its 1- and 2-yard line in the Gophers' road win while Penix completed 33-of-42 passes for 286 yards and three touchdowns in a loss at Michigan State.
Penix completed a school-record 20 consecutive passes in the game, the second-best effort in Big Ten history trailing only a string of 22 straight completions by Iowa's Chuck Long in 1984.
7. Iowa ranks third in the Big Ten in total offense and total defense this week, joining Ohio State as the only teams to rank in the top three in both categories.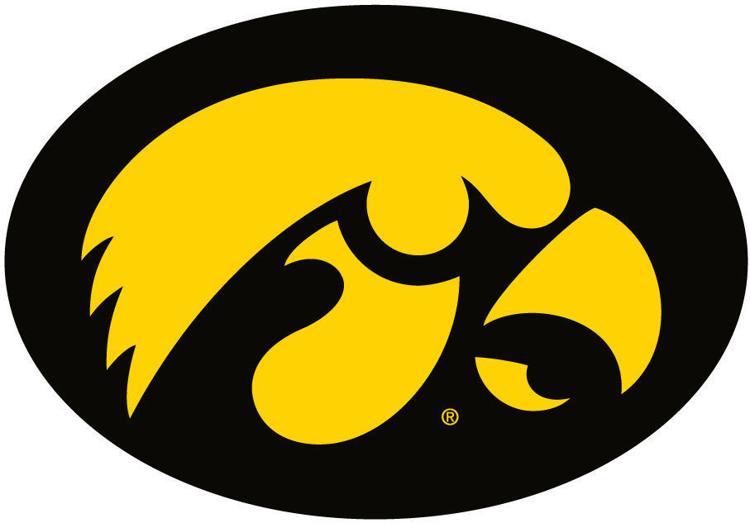 The Hawkeyes have averaged 465 yards per game on offense during their 4-0 start, while allowing 251 yards on defense.
The Hawkeyes and Buckeyes are joined by Penn State on the offense list and by Wisconsin on the defensive list four games into the season.
8. Iowa continues to play keep away.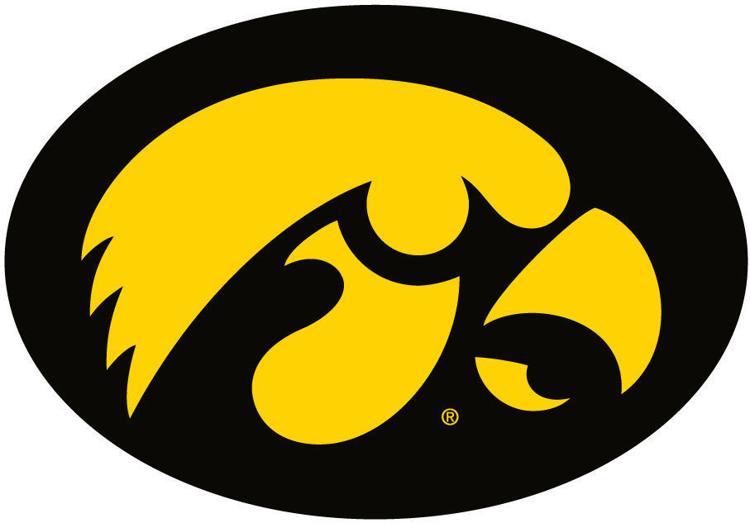 The Hawkeyes are second in the Big Ten and third in country this week with an average possession time of 36 minutes, 7 seconds per game.
Only Wisconsin at 36:43 has held onto the football longer per game than Iowa has four games into the season.
9. Future Hawkeye defensive linemen Lukas Van Ness and Yahya Black continued strong senior seasons for their high school teams, among highlights of players committed to Iowa's 2020 recruiting class over the weekend.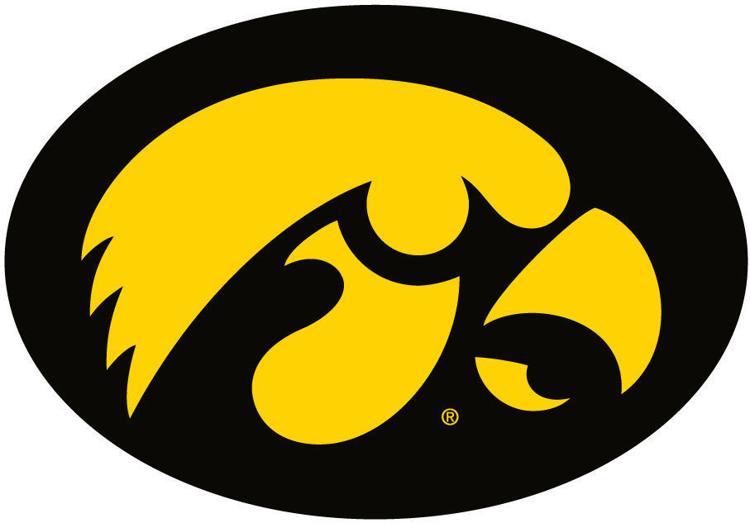 Van Ness recorded four tackles for a loss among his eight stops for Barrington (Ill.) in a win over Palatine while Black had eight tackles including one tackle for a loss for Marshall (Minn.) in a shutout of New Ulm.
Elsewhere, wide receiver Diante Vines of Danbury (Conn.) caught seven passes for 77 yards for The Taft School, tight end Elijah Yelverton caught six passes for 55 yards and one touchdown, and linebacker Jay Higgins finished with 12 tackles for Indianapolis Brebeuf in a win over Roncolli.
10. Iowa returns to Big Ten play for the remainder of the regular season riding an 11-game nonconference win streak.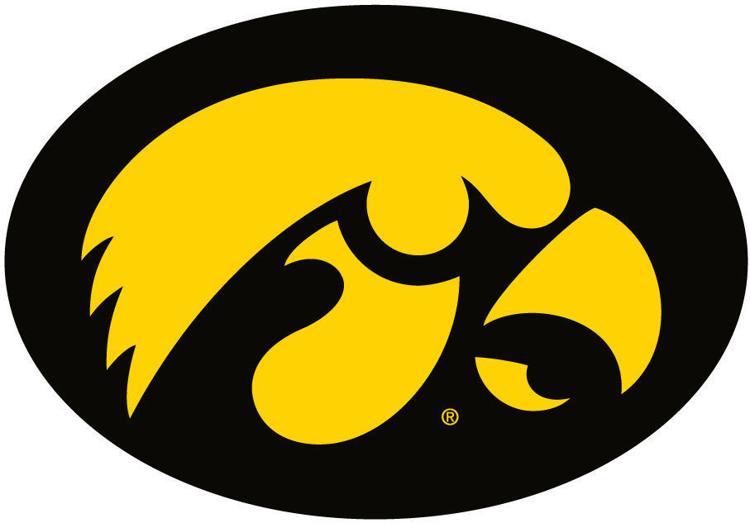 That is the longest string of success the Hawkeyes have had outside of the Big Ten since winning 12 straight nonconference games between 1926-30.
Be the first to know
Get local news delivered to your inbox!