ANN ARBOR, Mich. — Tyler Goodson continued to expand his role on the Iowa football team Saturday.
The true freshman was the Hawkeyes' most productive playmaker in the 10-3 loss to Michigan.
He finished with a team-leading 62 receiving yards on five catches in addition to rushing for 15 yards on six carries, an effort topped only by Toren Young's 40 rushing yards.
"He's been in our plans since the first game, but he's earned the opportunities he is getting with what he is bringing to our team," Iowa coach Kirk Ferentz said. "Back in August, he showed us that he had good ability, but the biggest thing to me is that he plays and acts like he belongs."
Goodson played a key role in Iowa's only scoring drive Saturday.
In addition to rushing for 8 yards on three carries, he also caught a 15-yard pass from Nate Stanley on a third-and-6 play and followed that with an 11-yard reception to move the ball to the Michigan 25-yard line.
"He just continues to do good things," Stanley said. "He has our trust."
Hearing footsteps: Iowa defensive end A.J. Epenesa realized pretty quickly that Michigan players like to compete.
"You could tell from what they were saying," Epenesa said.
That included quarterback Shea Patterson, who Epenesa leveled for an 8-yard sack during the first half.
"He kept saying, 'I hear your footsteps, I hear you coming,' so I knew he was feeling a little bit of heat from what we were bringing on defense," Epenesa said. "It's all part of the game. It was a tough game, two good teams going at it. It was what we expected."
Mission incomplete: Iowa offensive lineman Levi Paulsen said the Hawkeyes' offense didn't fulfill its mission against the Wolverines.
"Our whole thing is playing complementary football, and as an offense, we didn't get that done," Paulsen said. "There are five, six plays that we'd love to have back, plays that would have helped our offense get into the end zone and get things done."
Instead, Iowa was held without a touchdown for the first time in 18 games.
"That's not what we're about as an offense," Paulsen said.
Back in action: Alaric Jackson returned to action Saturday for Iowa, and while Kaevon Merriweather returned to the Hawkeye sidelines in a return to his home state, the starting safety did not play.
Jackson, Iowa's left tackle, made his first start since suffered a sprained knee during the Hawkeyes' Aug. 31 season opener.
"It felt good to be back out there. Would have felt a lot better with a win," Jackson said.
Merriweather, out for the past three games with a foot injury, warmed up and was in uniform but did not see playing time according to a participation sheet.
Streaks stopped: Iowa had two lengthy streaks end Saturday.
When Michigan's Josh Metellus intercepted Stanley in the first quarter, it ended a string of 139 straight pass attempts without an interception by the Hawkeye senior.
He was picked off a career-high three times, the most interceptions thrown by an Iowa quarterback in a game since C.J. Beathard was intercepted three times by Florida in the 2017 Outback Bowl.
Mekhi Sargent's fumble in the first quarter snapped an even longer string of ball security by Iowa tailbacks. It was the first fumble by a Hawkeye tailback in 186 carries.
Blanked: Iowa failed to score a point in a quarter for the first time this season when Michigan built a 10-0 lead after one quarter.
The streak ended a string of 19 consecutive quarters in which the Hawkeyes had put points on the board dating to the opening quarter of the Outback Bowl win over Mississippi State.
Really Big House: Saturday's crowd of 111,519 was the second largest to watch an Iowa football game.
The five largest crowds the Hawkeyes have ever played in front of have been in games at Michigan Stadium.
In the house: Former Hawkeyes T.J. Hockenson and Fred Russell joined Iowa on the sidelines Saturday.
Hockenson, who is recovering from a concussion suffered last Sunday when the Detroit Lions faced Kansas City, is on a bye week in his NFL season. Russell now lives in the Ann Arbor area.
Tis the season: Saturday's top-20 match-up drew plenty of attention from NFL and bowl scouts.
The Bills, Chargers, Cowboys, Dolphins, Giants, Rams, Ravens and Steelers all had representatives checking out the talent as scouts from the Citrus, Peach and TaxSlayer bowls surveyed the teams.
Honorary Wolverine: The honorary captain for Michigan's homecoming game Saturday was former United States Secretary of State Condoleezza Rice.
Currently a professor at Stanford, Rice spoke on campus on Friday before attending Saturday's game.
Iowa Michigan Football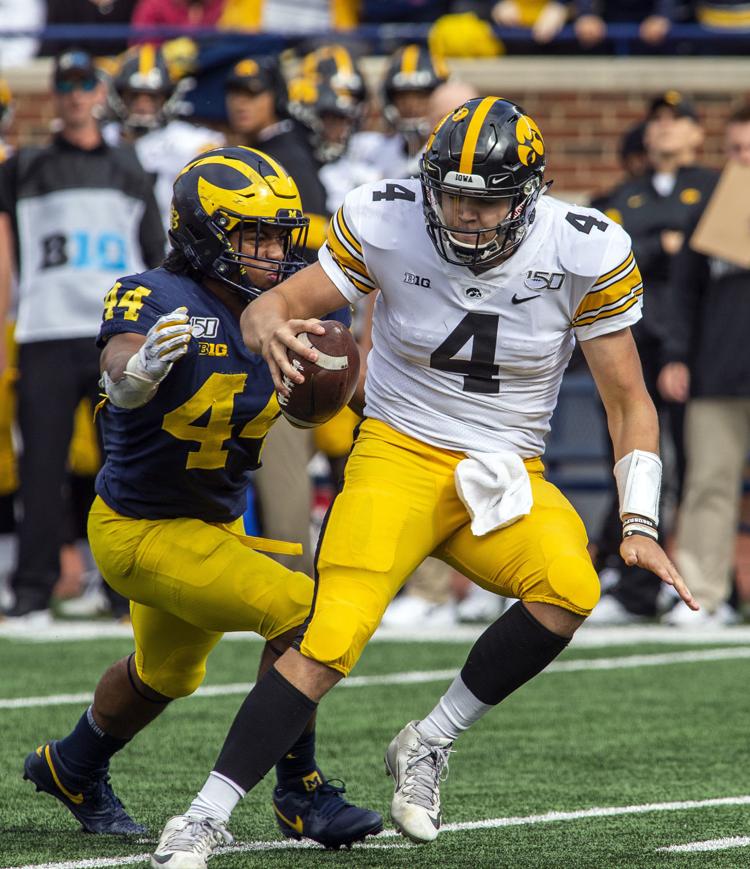 Iowa Michigan Football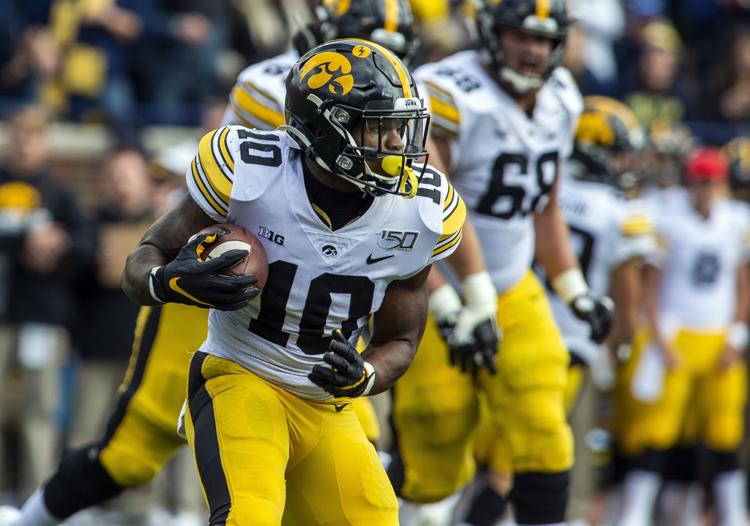 Iowa Michigan Football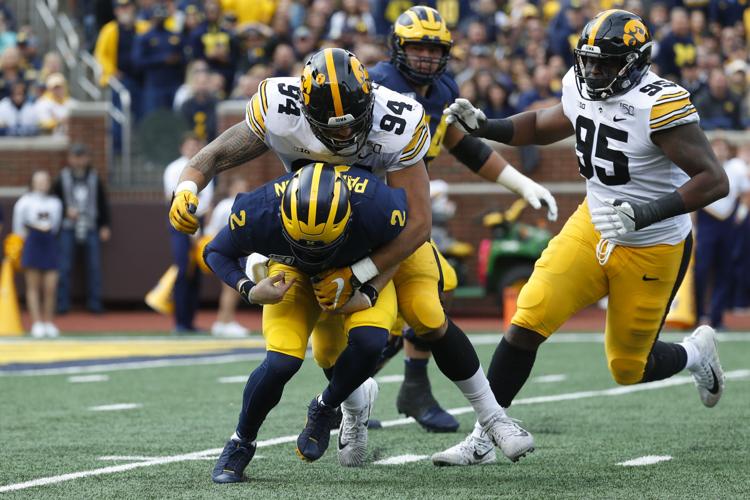 Iowa Michigan Football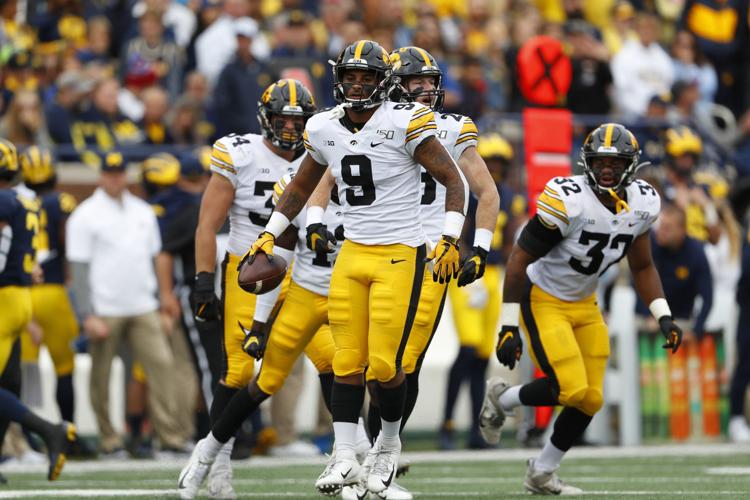 Iowa Michigan Football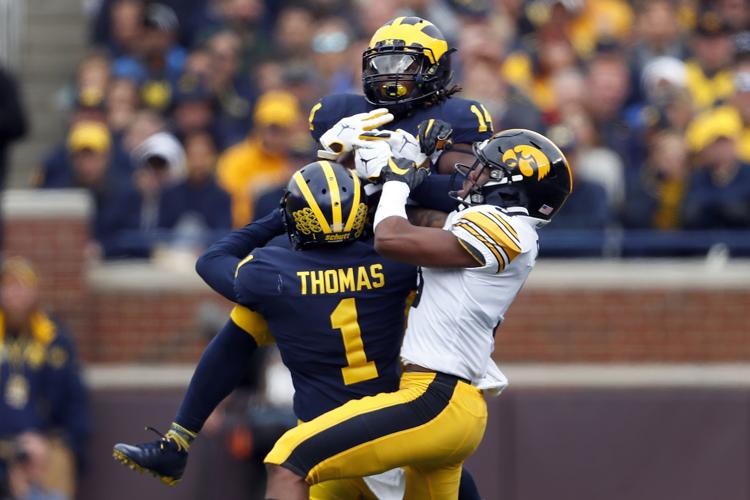 Iowa Michigan Football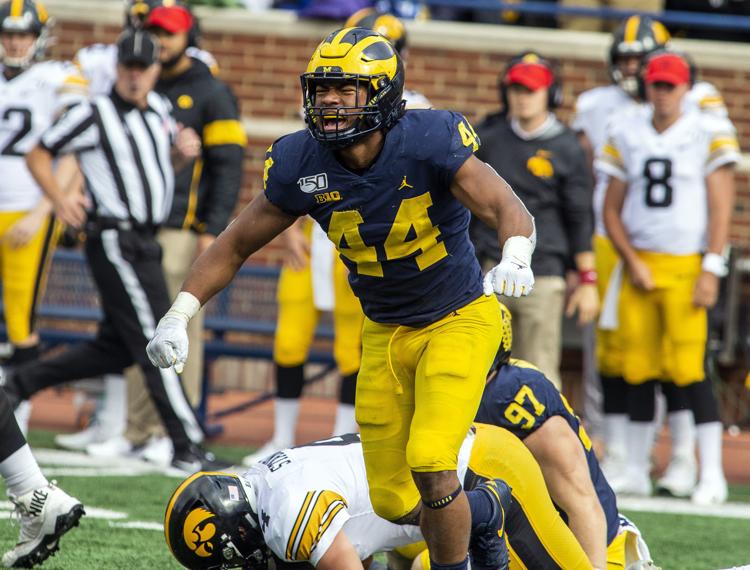 APTOPIX Iowa Michigan Football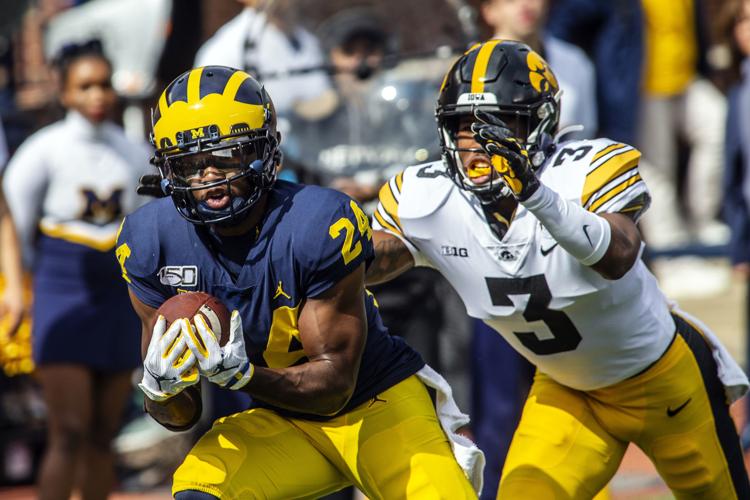 Iowa Michigan Football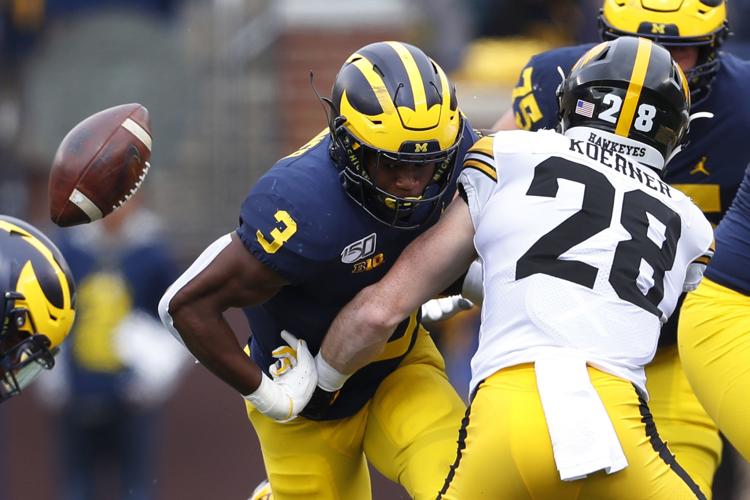 Iowa Michigan Football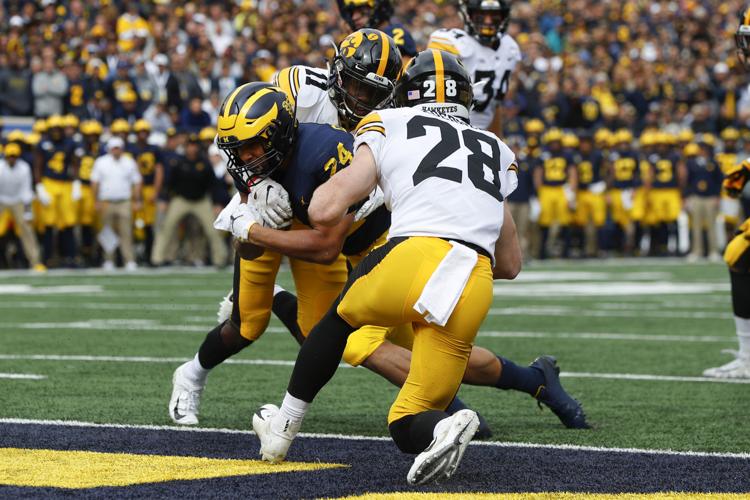 Iowa Michigan Football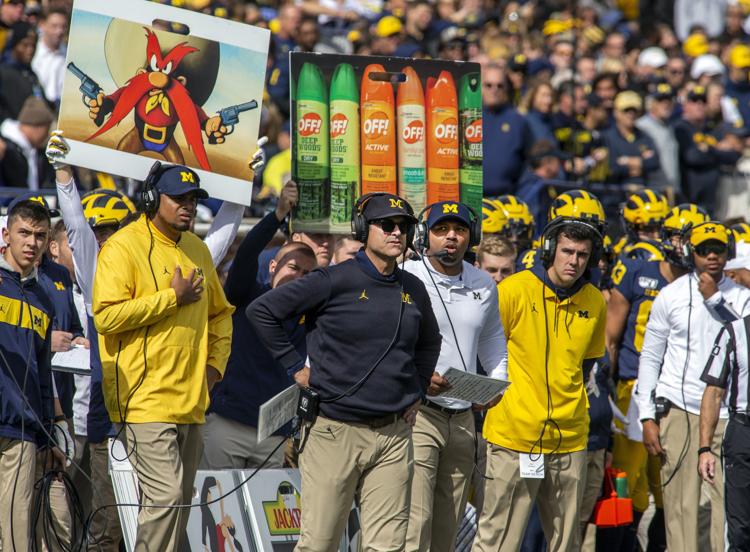 Iowa Michigan Football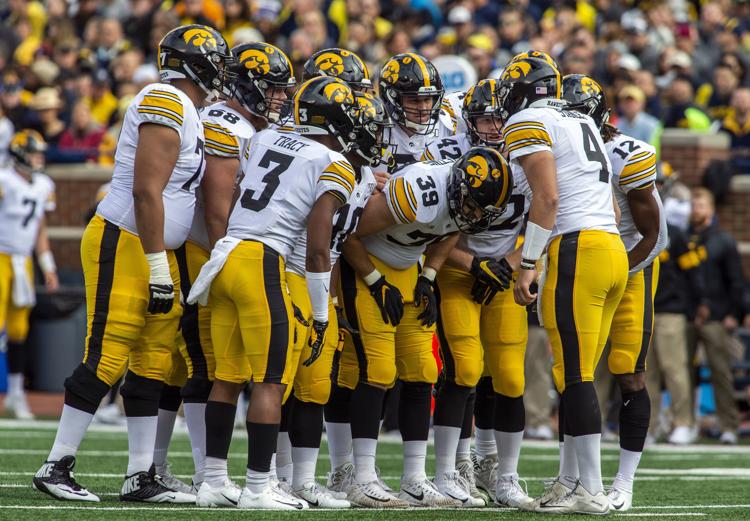 Iowa Michigan Football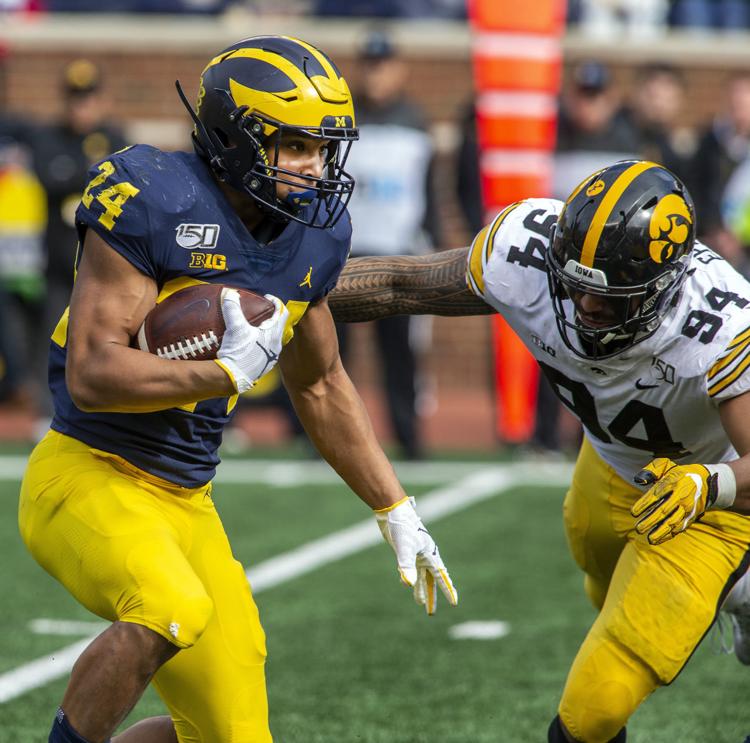 Iowa Michigan Football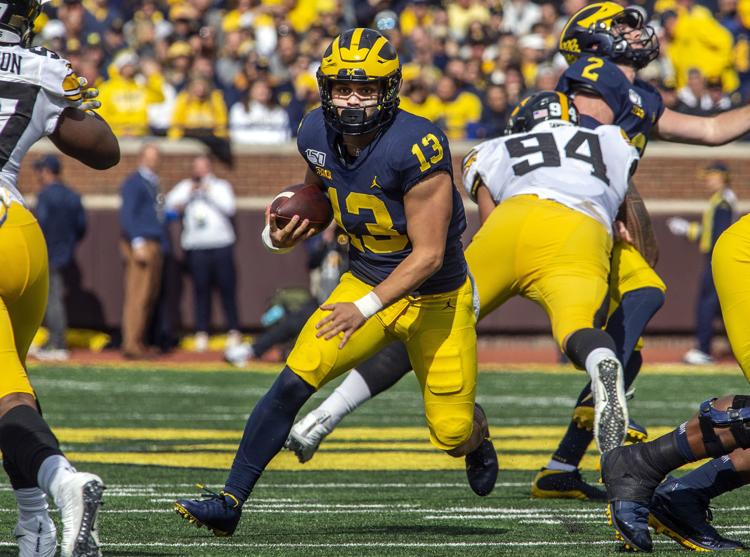 Iowa Michigan Football
Iowa Michigan Football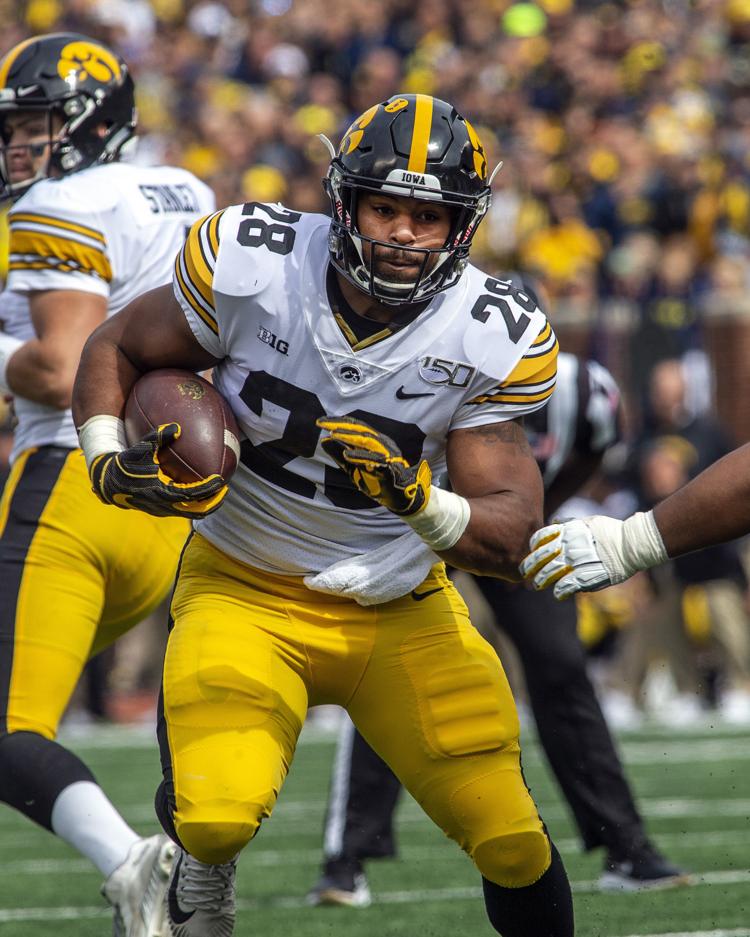 Iowa Michigan Football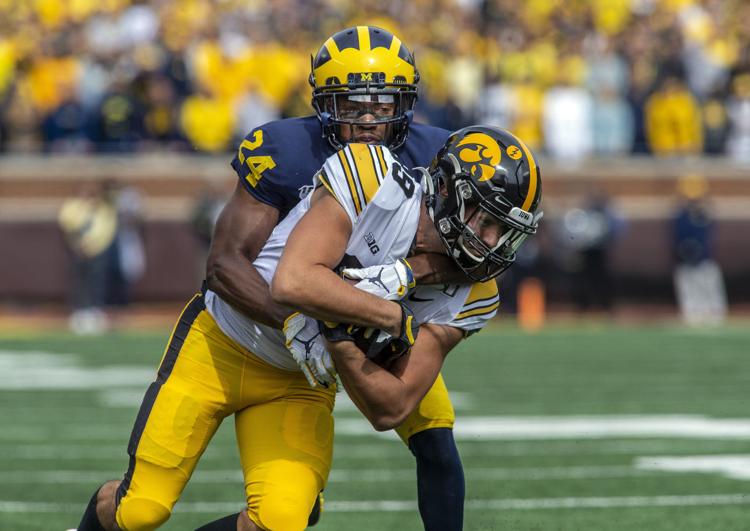 Iowa Michigan Football
Iowa Michigan Football