Thriving gray shirt recruits, preparing for an aggressive Indiana defense and a mobile Hoosiers quarterback are served up in today's edition of the Hawkeye 10 @ 10, your daily dose of Iowa football news and notes.
Delivered each weekday at 10 a.m. at Hawkmania.com, your home for all things Iowa, here is today's Hawkeye 10 @ 10:
1. Offensive tackle Tristan Wirfs sees work to do be done as the Hawkeyes near the midpoint of the season.
"I feel like we're off to a decent start, but we can do more,'' the sophomore said. "A lot of it is the little stuff that makes a big different at the end of the day. We've come together pretty well as an offensive line, but we're not at a point where we can get complacent.''
2. Riley Moss is positioned to make his second start at cornerback for Iowa in Saturday's 11 a.m. game at Indiana.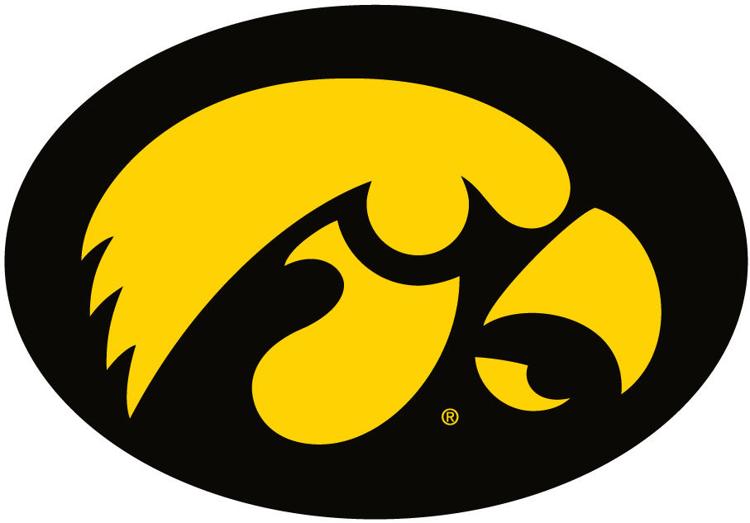 The true freshman from Ankeny Centennial is the latest in a long line of initial gray-shirt recruits — players who pay their own way for the fall semester and then become part of the program the following spring — to make an impact with the Hawkeyes.
"If we even talk about gray-shirting somebody we should sign them immediately or at least offer them immediately because it seems whoever we offer a gray shirt ends up playing either as a freshman like (Matt) VandeBerg or now Riley or they end up in the NFL like (Julian) Vandervelde,'' Ferentz said. "Those three, they just really took off.''
Ferentz said assistant Kelvin Bell encouraged other coaches to take a closer look at Moss after watching him in a game last fall.
"Ever since he got here, he doesn't always know what he's doing, but he runs around hard and really plays with energy,'' Ferentz said. "He's deceptively fast. There's a lot of good things to work with there.''
3. Quarterback Nate Stanley sees a test in the Indiana defense Iowa faces this week.
"They play extremely physical, they play downhill,'' Stanley said. "You watch them compete against Michigan State and Ohio State and you see a good defense. We'll have to be on top of our game.''
Stanley enters today's game needing two touchdown passes to match Chuck Hartlieb for seventh on Iowa's all-time list.
The junior currently has thrown 35 touchdown passes and is six shy of moving into the fifth spot on the all-time Hawkeye list.
4. Peyton Ramsey will keep the Iowa defense occupied with a blend of the run and the pass, perhaps more so than any other quarterback the Hawkeyes have faced this season.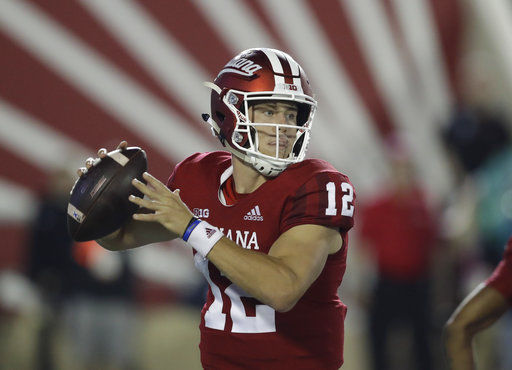 "He does a lot of good things with the football,'' cornerback Michael Ojemudia said. "He isn't afraid to tuck it and run and he has a good arm. It gives you one other thing that you have to be aware of as you get ready for them. They'll use the whole field.''
Ramsey has completed 141-of-211 passes for 1,361 yards during Indiana's 4-2 start, a 66.8-percent completion rate.
The sophomore has thrown 11 touchdown passes and has been intercepted five times.
5. Before being flagged for targeting, Amani Jones was playing middle linebacker the way coaches envisioned him playing the position this season.
The junior started there in Iowa's season opener, but inconsistent performance quickly led to a chance for Jack Hockaday who seized the opportunity and started the Hawkeyes' next four games. Jones recorded a team-leading nine tackles before being ejected in the final minute of the Minnesota game.
"I thought Amani played much better,'' Ferentz said, referencing the junior's performance against the Golden Gophers after entering the game when Hockaday injured a knee.
"That first game, he was all over the place, trying to do 18 things on one play. He played a lot more by the numbers last Saturday, which was really encouraging.''
6. There's a good chance that Iowa and Indiana will put some points on the board Saturday.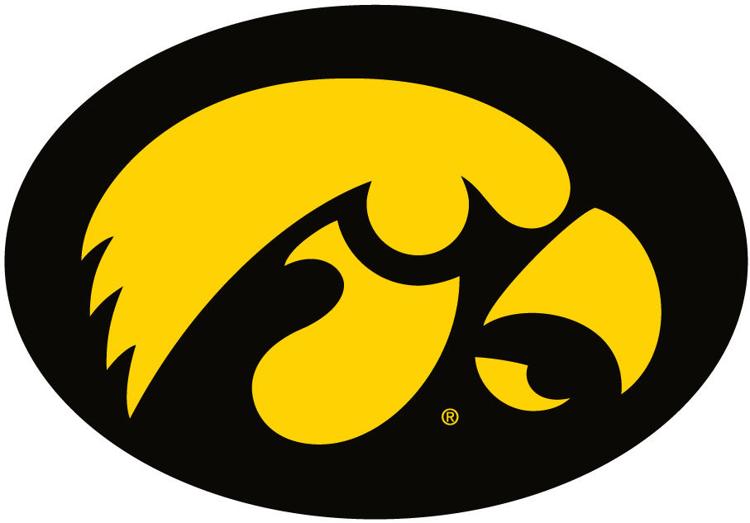 Neither team has been shutout since being blanked on the same day, Oct. 14, 2000. Iowa has played 211 games since being beaten 31-0 at Illinois that day and Indiana has played 201 times since a 58-0 loss at Michigan that afternoon.
Among current Big Ten teams, only Nebraska's string of 272 games dating to a 26-0 loss at Arizona State in 1996 is longer than the string of avoiding shutouts put together by Iowa and Indiana.
7. What transpired on the practice field this morning in Iowa City will likely determine if or how much Noah Fant and Ivory Kelly-Martin will be able to participate in Saturday's game at Indiana.
Both exited the Minnesota game in the second half with injuries and coach Kirk Ferentz said ultimately, medical personnel will make that determination.
"Every case is a really gray area, not matter what injury you're talking about unless it's a broken bone, and I think in this case that's what we're looking at with both those guys,'' Ferentz said.
Once a player is cleared by the medical staff, Ferentz prefers to get a look at the player on the practice field.
For example, Matt Hankins cleared that first hurdle last week on Friday but with a heavy club-like cast on an injured wrist didn't pass the eye test in practice.
"Matt was cleared, but based on what we saw Friday it didn't really give you confidence that he could go in and play well,'' Ferentz said. "If that's the case, we're not going to put a player out there.''
8. Iowa coach Kirk Ferentz joked following Saturday's win at Minnesota that he was dissenting vote when it came to the decision to run the successful fake field goal against the Golden Gophers.
"I was just trying to add to the stereotype,'' Ferentz said. "I've kind of been typecast over the last 19 years.''
He insisted on his weekly radio show earlier this week that in reality, he's no curmudgeon.
"If I hear enough people saying things that makes me really pay attention and listen a bit, I'll definitely consider things,'' Ferentz said. "We felt like that was a perfect spot for it, and we talk about those things during the week. … Still need sound execution, though, and the guys did a good job with that. That's the biggest thing.''
9. He hasn't played a game all season and he won't take the field Saturday against Iowa.
Indiana's top running back from 2017, Morgan Ellison, had an appeal denied Wednesday and will be suspended from campus for 2.5 years for an alleged sexual assault of another Indiana student.
Ellison, who was initially suspended from the team in late August, returned to practices last week before his final appeal was heard. No legal charges have been filed following the incident.
10. Ed Podolak is scheduled to be the featured speaker at Monday's Davenport Grid Club luncheon.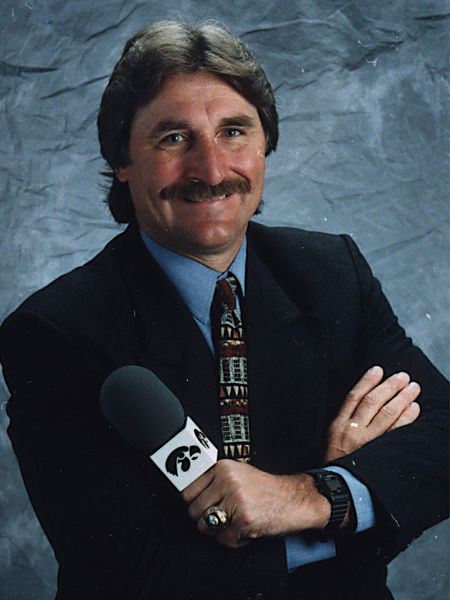 The Hawkeye legend and analyst on Hawkeye football radio broadcasts will join Quad-City area college and high school coaches on the program for the noon luncheon at the Knights of Columbus, 1111 W. 35th St., Davenport.
Grid Club luncheons are open to the public and tickets, priced at $10 each, are available at the door and include a buffet luncheon.