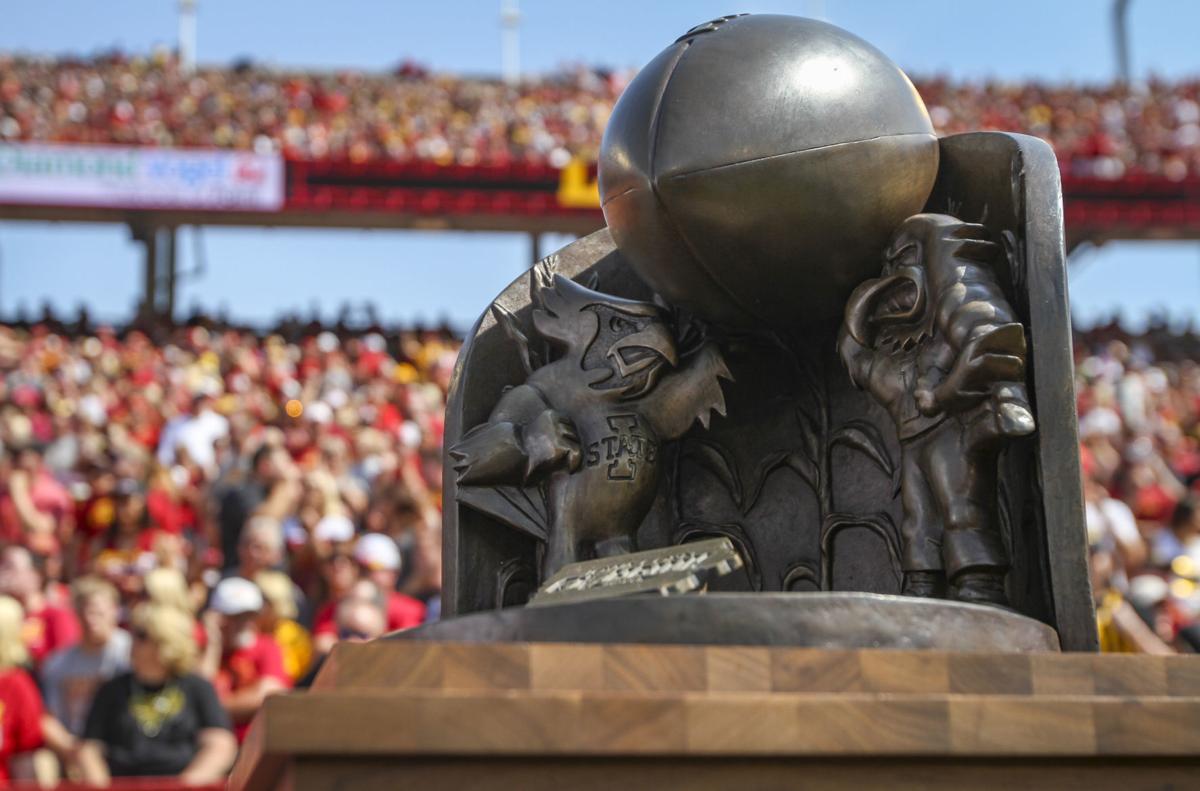 The Hawkeyes and Cyclones are the hottest ticket in college football.
That, along with Iowa's thoughts on preparing for the noise at Jack Trice Stadium and College GameDay's appearance in Ames this week, are all part of today's Hawkeye 10 @ 10.
Your daily dose of Iowa news and notes is delivered each weekday at 10 a.m. at Hawkmania.com, your home for all things Iowa. Here is today's Hawkeye 10@10:
1. Hawkeye receiver Ihmir Smith-Marsette is ready for more than the noise Iowa will face this week at Jack Trice Stadium.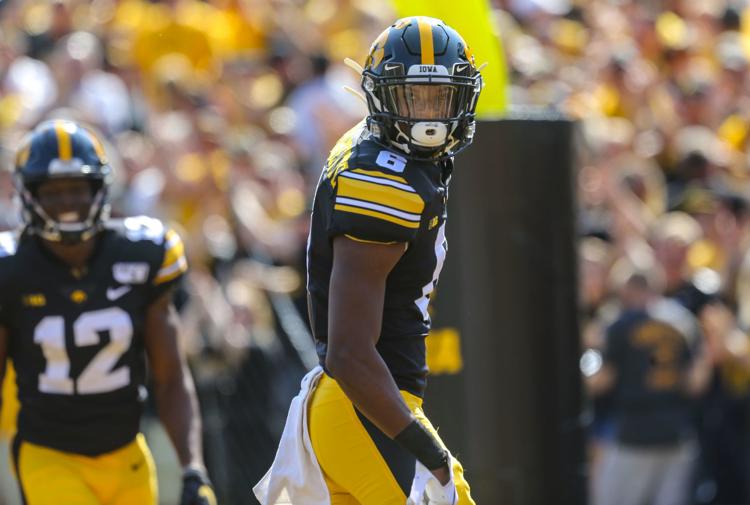 "What I remember from two years ago is a loud atmosphere, a close game and everybody not willing to back down,'' Smith-Marsette said. "It takes going that extra mile to push forward through adversity, being able to come out on top and carry that trophy to the locker room.''
2. The Iowa-Iowa State game is not just a hot ticket, it is the hottest ticket in college football this week.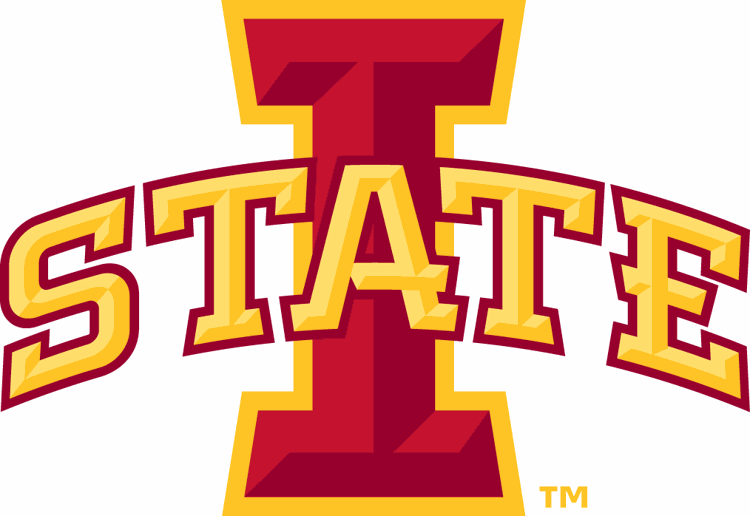 According to no-fee secondary ticket marketplace TickPick, tickets for the Cy-Hawk showdown are going for an average purchase price of $236.18.
That is 31 percent more than the next-hottest ticket for this weekend's South Carolina-Alabama game.
Those tickets are moving for an average of $179.75, just ahead of the $174.89 that tickets for the Penn State-Pittsburgh game are selling for this week.
Only five NFL games this weekend have a higher price on the secondary market than Iowa-Iowa State tickets.
3. The run-pass option that Iowa State utilizes hasn't exactly caught on the in the Big Ten, providing Iowa with a different type of challenge this week.
"It's certainly a Big 12 offense, you don't see teams do that much in the Big Ten,'' Iowa linebacker Djimon Colbert said.
"It's huge having your eyes in the right spot because as soon as you put them in the wrong spot, they're going to try to get something where you're supposed to be but you're not.''
4. Iowa players that will be featured on the ESPN College GameDay telecast from Ames on Saturday were being interviewed for those segments Tuesday, about the involvement they will have with the show before the show at Jack Trice Stadium.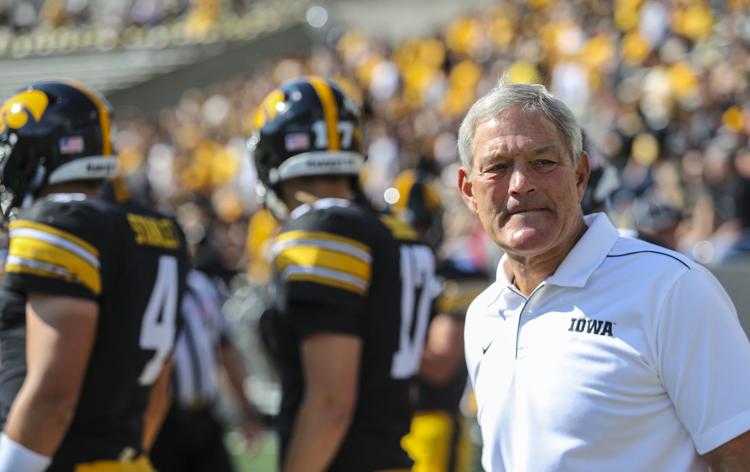 Given their game-day schedules, it is something players say they rarely watch on television.
Kirk Ferentz was asked about it Tuesday, and shrugged it off.
"They were – I can't remember the year – but it didn't impact the game. I don't think it will impact this one either,'' Ferentz said. "There's always been a lot of hype, if you will, or interest in this game for obvious reasons. The nice things about it is I don't think a lot of people outside our state necessarily understand the intensity of the rivalry and just what a great thing it is. That may add to the spotlight a little bit.''
5. College GameDay has made its way to Iowa City twice, in 1996 and 2006, on days when the Hawkeyes were hosting Ohio State teams ranked second and first in the nation, respectively.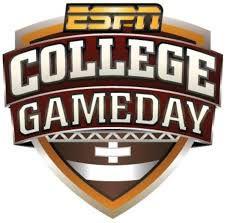 Things didn't go well either time.
You have free articles remaining.
The Buckeyes won 38-26 in 1996 and 38-17 10 years later.
Iowa is 1-6 all-time when being featured on ESPN's College GameDay, the lone win coming in 2009 when Iowa won 21-0 at fourth-ranked Penn State.
6. Michael Ojemudia is tied for the Big Ten lead with two interceptions through two games.
Iowa is tied for third in the Big Ten with three interceptions as a team, the pair by the senior cornerback and one by junior linebacker Djimon Colbert.
Iowa has 44 interceptions since the start of the 2017 season, the most of any program in the country.
Boston College is second with 41.
7. Iowa is preparing for an opponent that has played teams close throughout the past three seasons.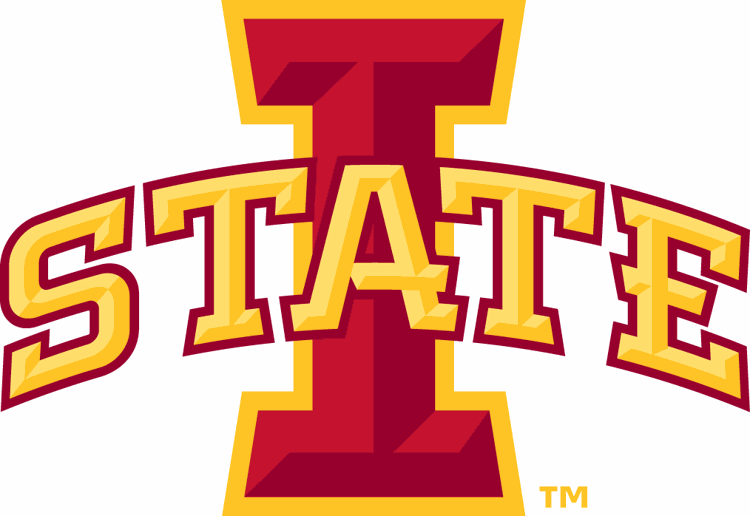 Since the start of the 2017 season, Iowa State has avoided losing any game by more than 14 points.
The Cyclones join Oklahoma and Washington as the only power-five program to avoid a loss by more than that margin during that timeframe.
Iowa State's most lopsided loss since 2017 was by a 24-10 score at Texas last season.
8. It's been awhile since the Hawkeyes accomplished something they did Saturday.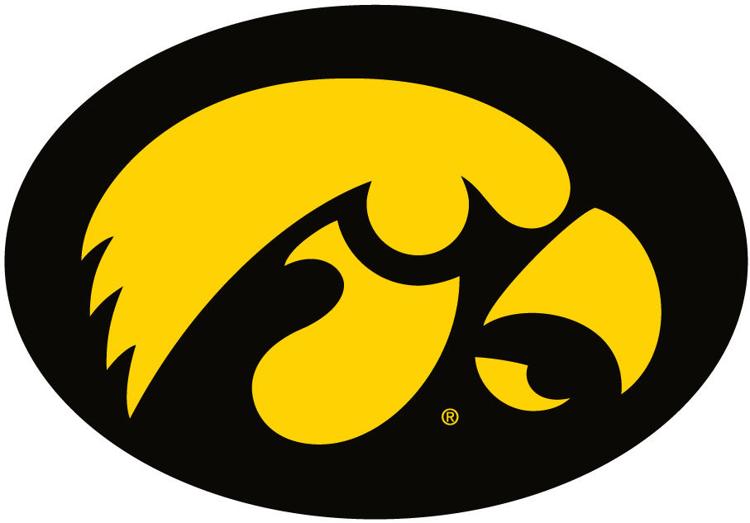 Iowa has opened the season at 2-0 for the sixth straight season.
That is longest stretch of 2-0 starts for the Hawkeye program since 1900-05.
9. Four true freshmen saw action for Iowa in Saturday's win over Rutgers.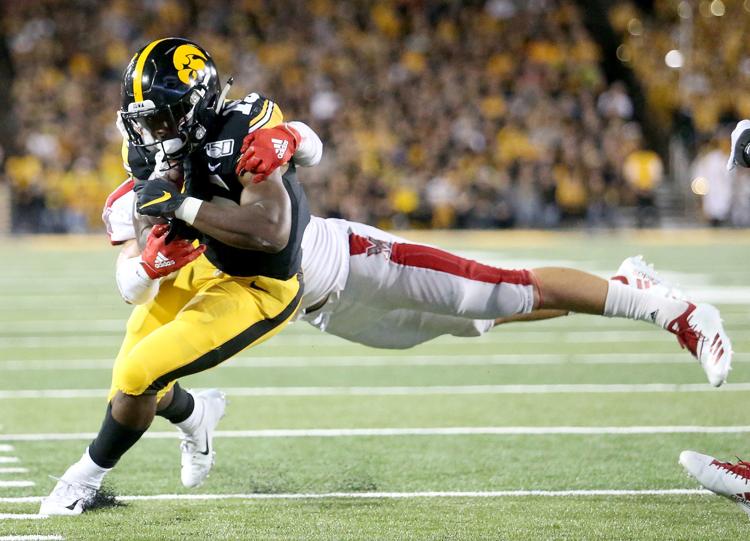 Running back Tyler Goodson carried 10 times for 53 yards with a long of 19 yards in the victory.
Offensive lineman Justin Britt, receiver Desmond Hutson and tight end Sam LaPorta also saw action in the Hawkeyes' Big Ten opener.
10. Snubbed as the Big Ten special teams player of the week, Rutgers punter Adam Korsak was named Tuesday as the Ray Guy Award national punter of the week.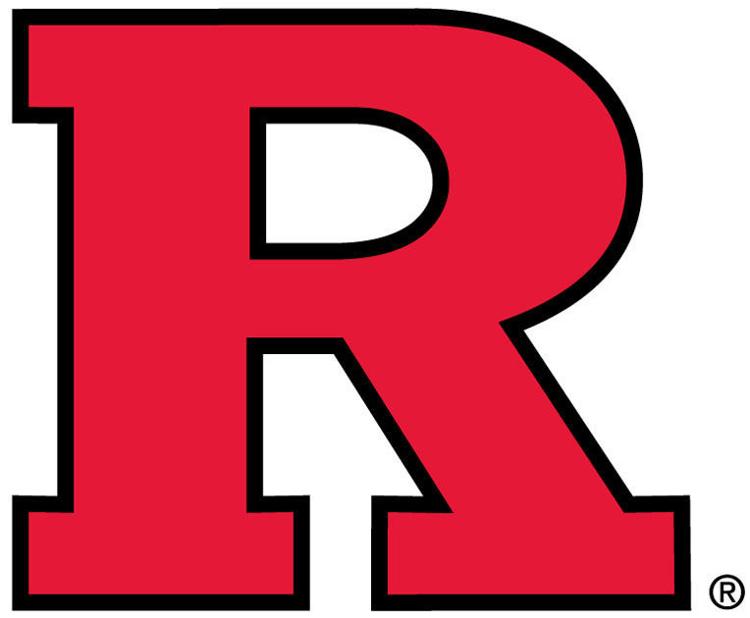 Korsak punted 10 times in last week's game against Iowa, averaging 47.6 yards with seven punts downed inside the 20-yard line and four inside the 5.
His work included a season-long 69-yard punt which tied for the seventh longest in Rutgers history.
"He made some really good punts in critical situations to flip the field and pin them down in,'' Rutgers coach Chris Ash said. "That's the type of weapon he is.''