Today's Hawkeye 10 @ 10 is all about firsts.
From the first sack of Amani Jones' career, the first action at the collegiate level for three true freshmen, the first kick in more than two years for Keith Duncan and the first chance Nate Stanley has had to spread the ball around to 10 receivers in a while are all part of today's daily dose of Hawkeye news and notes.
Delivered each weekday at 10 a.m. at Hawkmania.com, your home for all things Iowa, here is today's Hawkeye 10 @ 10:
1. Senior Amani Jones recorded Iowa' s only sack during the season-opening 38-14 victory over Miami (Ohio) last weekend.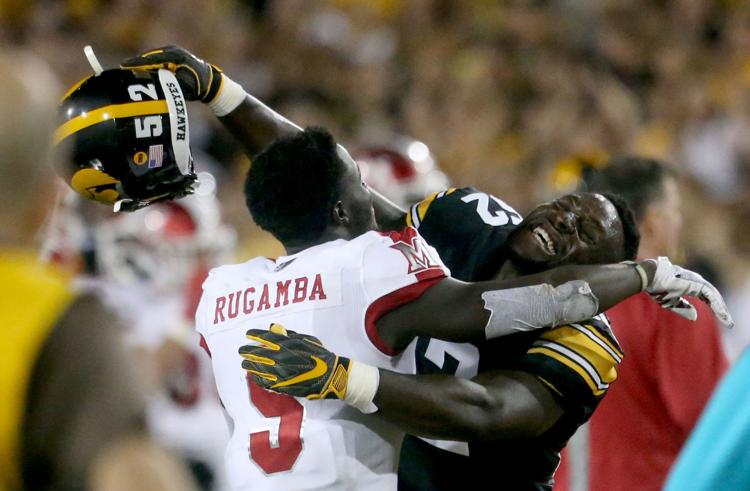 Shifting from linebacker to an end's role to add additional quickness to the Hawkeyes' defensive front, he dropped RedHawks freshman Brett Gabbert for an 11-yard loss and the only tackle Iowa made behind the line of scrimmage in its opener.
"It was fun,'' the senior from Chicago said. "It was my first sack, first sack of the 2019 season, first one of many.''
2. Three true freshmen saw action in the Hawkeyes' 38-14 win over Miami (Ohio) last weekend, all three on the offensive side of the ball.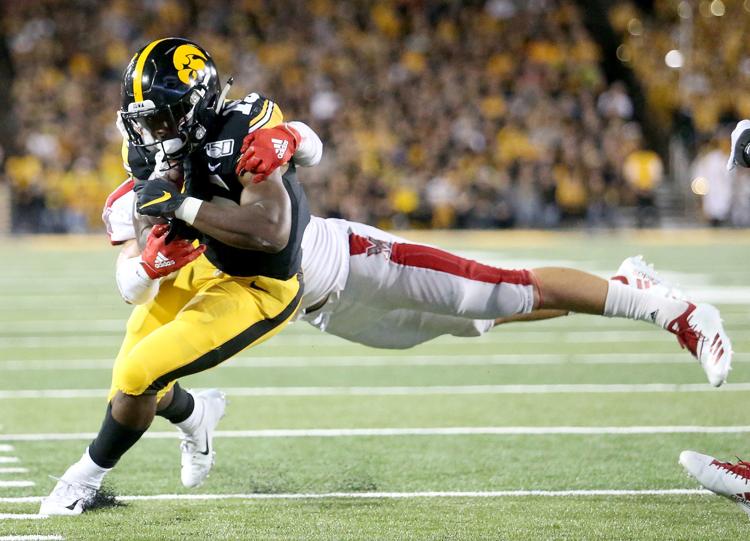 Offensive lineman Justin Britt was the first to take the field, working with the field goal team which helped Iowa open a 3-0 lead on a 21-yard kick by Keith Duncan in the opening quarter.
Tight end Sam LaPorta and running back Tyler Goodson saw second-half action against the RedHawks, with Goodson running nine times for 36 yards and catching one pass for a four-yard gain.
Coach Kirk Ferentz said the Hawkeyes got what they hoped to get out of all three.
"Tyler's done real well this whole month and for a first-year guy seems pretty unaffected by everything,'' Ferentz said. "Seeing them in the locker room, no big deal, just another game for them. Those guys are a little more poised than I would have been.''
3. Kicker Keith Duncan saw his first action since the end of the 2016 season against Miami, connecting on his only field goal try from 21 yards and converting on five PAT attempts.
"It felt good to be back out there,'' Duncan said. "And, it felt good to put a few through. I think my last kick was in the Outback Bowl (following the 2016 season) and I missed it, so it's good to get back on the right side of the ledger.''
4. Nate Stanley connected with 10 receivers in Iowa's season-opening victory.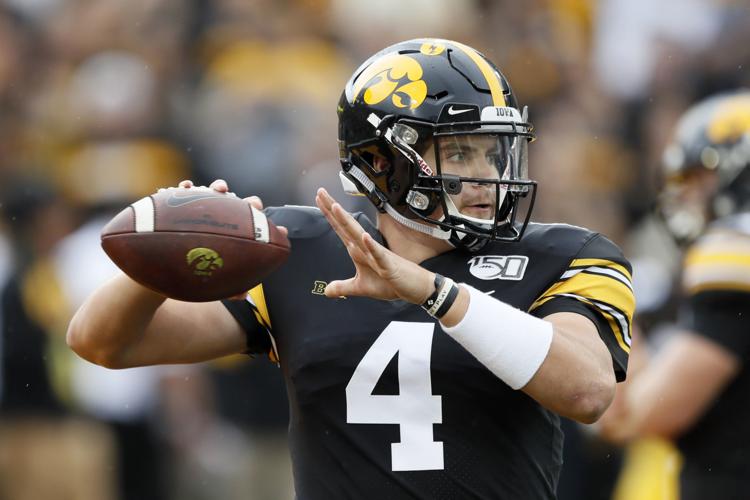 Coach Kirk Ferentz sees the possibility for that kind of balance as the Hawkeyes work deeper into their schedule.
"Makes us a better football team,'' he said. "Last year, there was a lot on the tight ends for obvious reasons, those guys were exceptional players and we weren't as good at the other spots. Now, I think we're a little stronger overall now, so that's probably how it's going to shake out.''
5. Working toward Saturday's 11 a.m. Big Ten opener against Rutgers, Iowa made a couple of changes on its depth chart this week.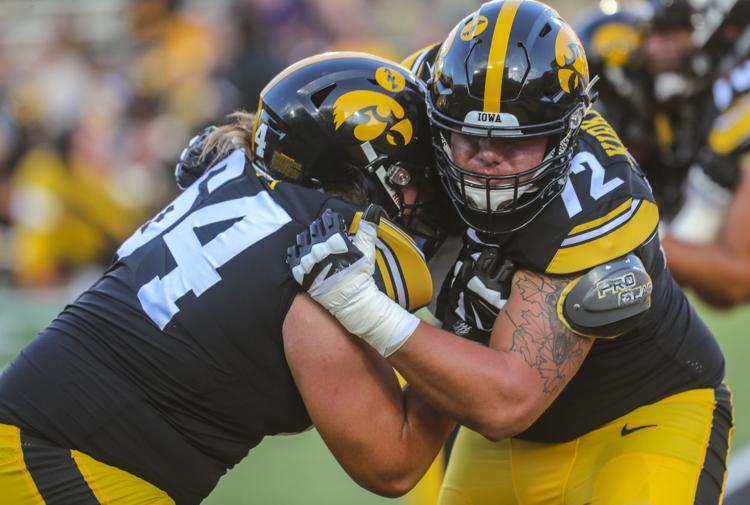 The biggest deals with injured right knee which is expected to sideline starting offensive tackle Alaric Jackson for a few games.
Levi Paulsen is shifting from guard to Jackson's position and walk-on Kyler Schott is listed as the starting right guard for the game against the Scarlet Knights.
The 6-foot-2, 290-pound sophomore was among a number of players who saw time on the line after Jackson was injured in the opening quarter.
Justin Britt is listed the back-up to Schott, making him the first true freshman to appear on the Iowa depth chart this season.
The only other change on the Hawkeye two-deep roster is at right cornerback, where redshirt freshman Terry Roberts is listed as the back-up Matt Hankins.
6. A total of 24 former Hawkeyes will open the season on NFL rosters, making 53-player teams that were solidified Saturday.
You have free articles remaining.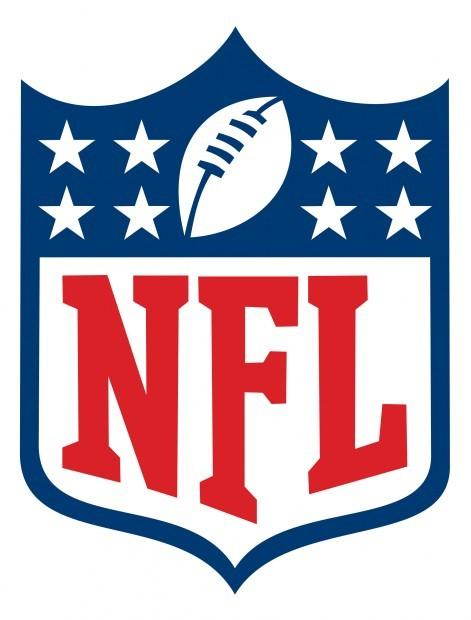 An additional four more former Iowa players have secured spots on practice squads as teams work toward this week's season openers.
Denver has the most former Hawkeyes on its active roster with tight end Noah Fant, linebacker Josey Jewell and long snapper Casey Kreiter making the team.
There are multiple Hawkeyes on the rosters of six other NFL teams: Mike Daniels and T.J. Hockenson with Detroit, Josh Jackson and Bryan Bulaga with Green Bay, Anthony Hitchens and Ben Niemann with Kansas City, Jaleel Johnson and Riley Reiff with Minnesota and C.J. Beathard and George Kittle with San Francisco.
Other Hawkeyes on opening-day rosters for NFL teams are Adrian Clayborn with Atlanta, Marshal Yanda with Baltimore, James Daniels with Chicago, Christian Kirksey with Cleveland, Desmond King with the Los Angeles Chargers, Austin Blythe with the Los Angeles Rams, Anthony Nelson with Tampa Bay, Amani Hooker with Tennessee and Brandon Scherff with Washington.
Landing spots on practice squads are Matt Nelson with Detroit, Jake Gervase with the Los Angeles Rams, Ross Reynolds with San Francisco and Parker Hesse with Tennessee.
7. With this week's game played on Sept. 7, it marks the earliest Big Ten opener in Hawkeye history.

Iowa has opened the season against conference opponents before, facing a Big Ten foe annually from 1971-80.
The Hawkeyes' earliest previous league opener was played on Sept. 8, 1979 when Indiana defeated Iowa 30-26 in Hayden Fry's first game as Iowa's head coach.
8. The Rutgers game will be a homecoming for Scarlet Knights' coach Chris Ash.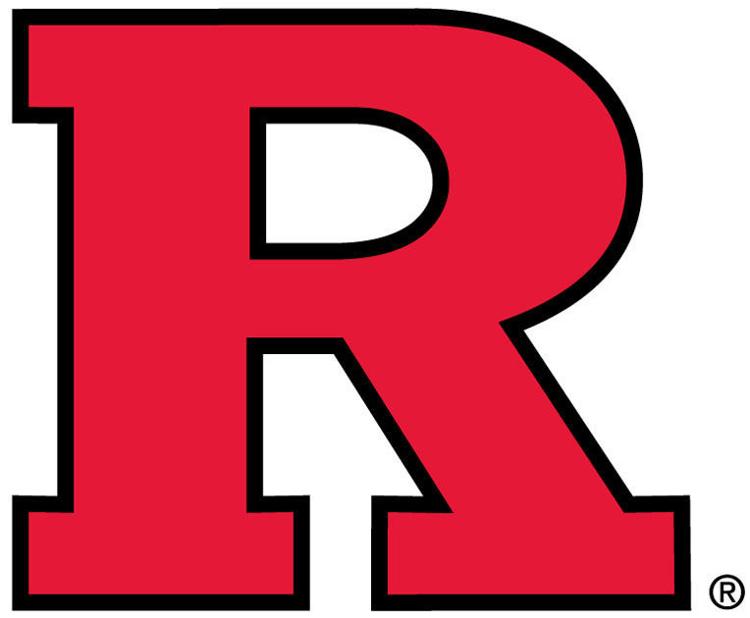 It marks the first time in the four seasons the Ottumwa, Iowa, native has coached Rutgers that the teams have played at Kinnick Stadium.
Ash was in his first season in Piscataway when Iowa won a 14-7 game there in 2016.
9. Jonathan Taylor of Wisconsin was named Monday as the Big Ten offensive player of the week, joining a pair of Indiana players and a Michigan State defensive end in earning weekly honors from the conference.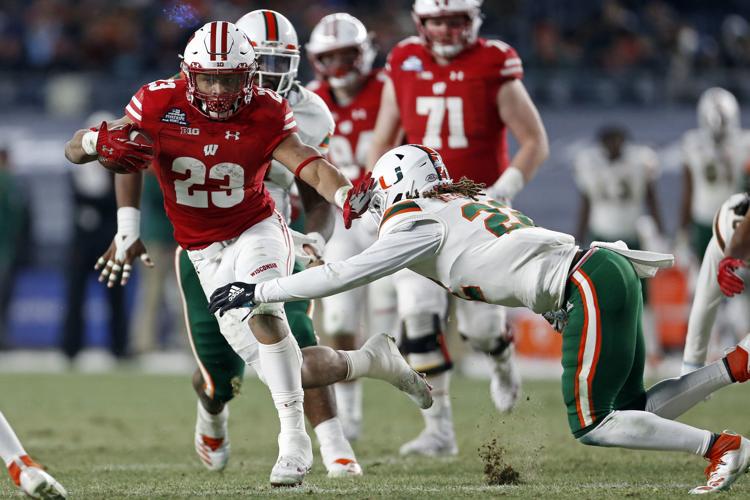 Taylor recorded 183 all-purpose yards and scored four touchdowns in the Badgers' win at South Florida.
In addition to rushing for 135 yards, the junior became the first Big Ten player since Illinois' Mikel Leshoure in 2010 to record at least two rushing and two receiving touchdowns in a game.
The Spartans' Kenny Willekes was named the Big Ten defensive player of the week after recovering a fumble in the end zone for his first career touchdown during Michigan State's win over Tulsa.
Willekes finished with 2.5 tackles for a loss and 1.5 sack in addition to recording seven tackles to help the Spartans hold Tulsa to -75 rushing yards.
Indiana swept special teams and freshman honors.
The Hoosiers' Logan Justus was named the special teams player of the week after tying a school record with four field goals in a win over Ball State.
He topped his previous career best three times with kicks of 48, 49 and 50 yards at Lucas Oil Stadium.
Hoosiers quarterback Michael Penix was named the freshman of the week after completing 24-of-40 passes for 326 yards and a touchdown.
The first freshman to start under center in an Indiana season opener since Antwaan Randle El in 1998 also rushed for 67 yards.
10. Expect a pleasant early-morning tailgate Saturday at Kinnick Stadium.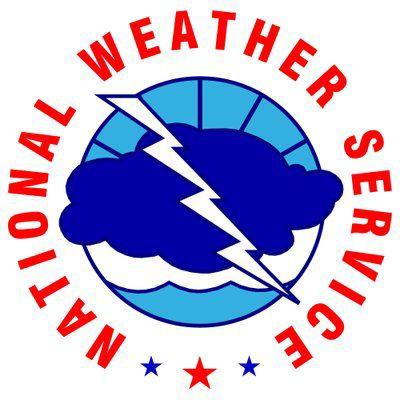 The current National Weather Service forecast calls for sunny skies and a high of 74 degrees for the Hawkeyes' second home game of the season.