The Labor Day barbecue leftovers are still left over, but the Big Ten season is here for the Iowa football team.
Rutgers visits Kinnick Stadium for the first time ever on Saturday and Hawkeye 10 @ 10 touches on the Scarlet Knights' transfer quarterback, Hawkeye receivers and a special halftime performance this weekend.
It's all part of the daily dose of Hawkeye news and notes delivered each weekday at 10 a.m. at Hawkmania.com, your home for all things Iowa. Here is today's Hawkeye 10 @ 10:
1. Ready or not, the Big Ten opener is a day away for the Iowa football team. Saturday's 11 a.m. game against Rutgers is the earliest conference opener in Hawkeye history.

And, don't think the Hawkeyes are peeking ahead to next week's Cy-Hawk match-up.
"It's a Big Ten game. Every game is important, but the conference games, you have to be ready for them,'' Iowa linebacker Djimon Colbert said. "Rutgers has our full attention. That's the only game that matters right now.''
While this is the earliest Big Ten opener for Iowa ever, it won't stay that way for long.
The Hawkeyes open the 2021 season with a Sept. 4 game against Indiana.
"You guys are way ahead of me on that one,'' Iowa coach Kirk Ferentz said earlier this week at his news conference. "I don't even know who we open with next year, nor do I care at this point.''
For the record, that would be Northern Iowa.
2. Iowa coach Kirk Ferentz likes the progress he is seeing from Hawkeye receivers, who were among 10 targets quarterback Nate Stanley connected with in the Hawkeyes' season opener.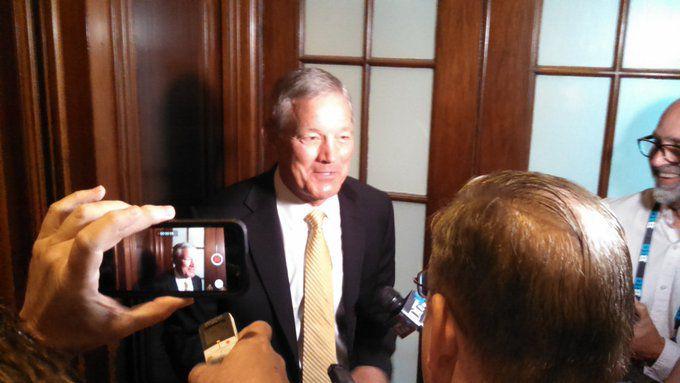 "The whole group is, not that we're there, but I think we have a much healthier group than we've had in the past certainly and more numbers, too,'' Ferentz said. "The good news is that'll keep all those guys from getting run ragged and hopefully bring the best out of all of them.''
3. Kyler Schott's climb up the Iowa offensive depth chart isn't taking some of his teammates by surprise.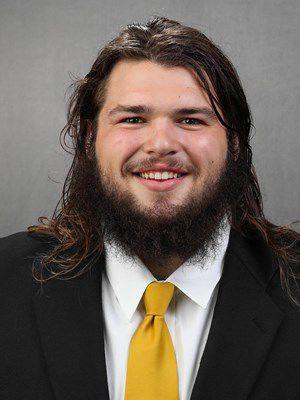 "He's as hard of a worker as we have around here,'' center Tyler Linderbaum said. "He shows up every day ready to give it everything he has and that's why he is where he's at right now.''
Schott sits on top of the Iowa depth chart at right guard, expected to make his first career start Saturday on an offensive line that found itself without two projected starters, Alaric Jackson and Cole Banwart, throughout much of last week's season-opening win over Miami (Ohio).
4. Rutgers quarterback McLane Carter is a Texas Tech transfer.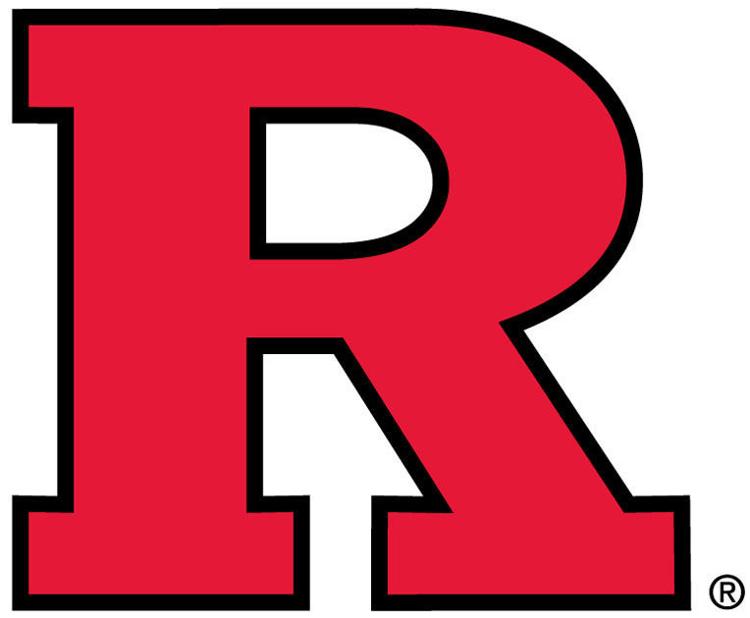 A fifth-year senior, he made two starts and played in five games a year ago for the Red Raiders.
In his debut with the Scarlet Knights, Carter completed 21-of-31 passes for 340 yards and two touchdowns.
"I think that's the most yardage they've had over the last two years and that gives them a new dimension,'' Iowa coach Kirk Ferentz said. "I'm sure that's why he won the job.''
5. Former Hawkeye defensive back Tom Hayes will serve as Iowa's honorary captain Saturday.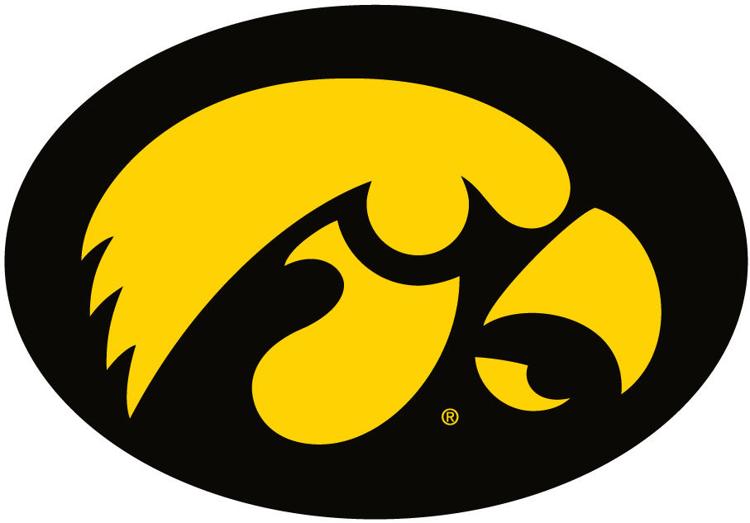 Hayes is an Atlantic, Iowa, native where he earned all-state honors in football and basketball, earning a degree from Iowa in 1971 in finance/insurance.
Before retiring from Kansas State in 2017 after spending six years as a defensive coordinator, he began a 40-year coaching career at Coe College in in 1976.
You have free articles remaining.
He returned to Iowa the following year and coached defensive backs the following two seasons.
Hayes also coached at Cal State-Fullerton, UCLA, Texas A&M, Oklahoma, Kansas, Stanford and Tulane before joining the Kansas State staff in 2011.
His resume also includes seven years as an assistant for the Redskins and Saints.
Hayes will accompany Iowa captains to midfield for Saturday's pregame coin toss and will be with the team before and after the game.
6. Nate Stanley has guided Iowa to an 18-9 record as a starting quarterback, orchestrating an offense which has averaged 30 points per game in those games.
Among active quarterbacks with at least 15 starts at the FBS level, that scoring average ranks 10th.
In Iowa history, only four quarterbacks – Mark Vlasic with 37.3, Brad Banks with 36.6, Matt Sherman with 32.2 and Chuck Long with 30.7 – have higher points-per-game averages as a starter than the 30.0 Stanley currently has.
7. Country music artist Pat Green will perform his song "Wave on Wave'' with the Hawkeye Marching Band at halftime of Saturday's game against Rutgers.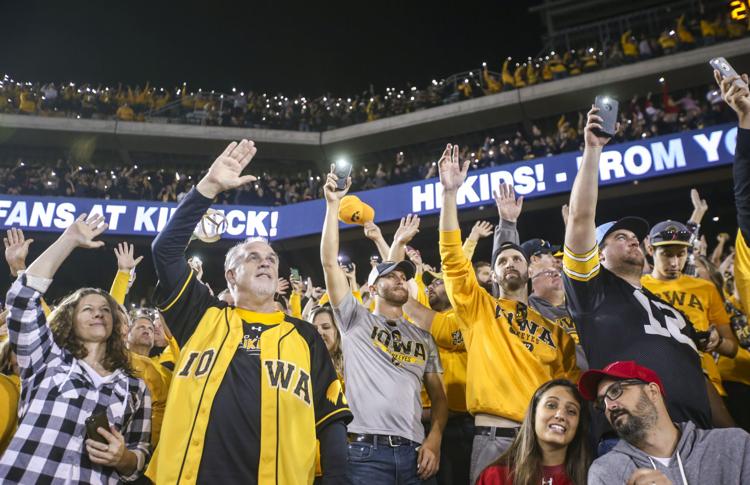 Green performed the same number during a game last season.
The song has been played for the past two-plus seasons as part of the "Kinnick wave'' to patients at the adjacent University of Iowa Stead Family Children's Hospital at the end of the first quarter of Hawkeye games.
8. Iowa won the only previous meeting between the Hawkeyes and Scarlet Knights, scoring a 14-7 victory at Piscataway, New Jersey in 2016 after New Jersey native Akrum Wadley scored on a 26-yard run with 8 minutes, 35 seconds left in the game to break a 7-7 tie.
Five current Hawkeyes – Keith Duncan, Amani Jones, Michael Ojemudia, Brady Ross and Devonte Young – saw action in the game.
Only three current Rutgers players, Damon Hayes, Tyreek Maddox-Williams and Kamaal Seymour, played in that match-up with Iowa.
9. Rutgers coach Chris Ash grew up in Ottumwa, Iowa in a what he labels a family full of Iowa fans, but he doesn't consider this to be a homecoming.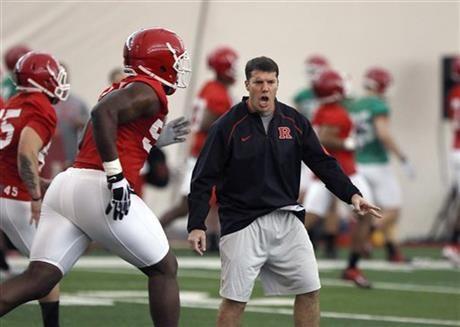 Ash has attended only a handful of games at the stadium where he will coach on Saturday when the Scarlet Knights make their first-ever visit to Kinnick Stadium.
"I didn't go to many games there. I've probably been to three or four,'' Ash said during a Monday news conference.
Ash played for Drake at the college level, earning his undergraduate degree there and a Master's from Iowa State.
His coaching resume includes time with both the Bulldogs and Cyclones.
10. Gary Dolphin will be the featured speaker at Monday's Davenport Grid Club luncheon.
The 74-year old luncheon series is held at Knights of Columbus, 1111 W. 35th St., in Davenport and is open to the public.
Tickets, priced at $10, are available at the door and include a buffet luncheon as well as a program featuring Dolphin as well as Quad-City area high school and college football coaches.