Today's Hawkeye 10 @ 10 is on the run, from play-making backs in the Rutgers backfield to Mekhi Sargent developing his skills for Iowa, the daily dose of Iowa news and notes includes it all — as well as the Scarlet Knights' Swedish connection.
Delivered each weekday at 10 a.m. at Hawkmania.com, your home for all things Iowa, here is today's Hawkeye 10 @ 10:
1. The ability of Rutgers backs Isaia Pacheco and Raheem Blackshear has the attention of Iowa defenders.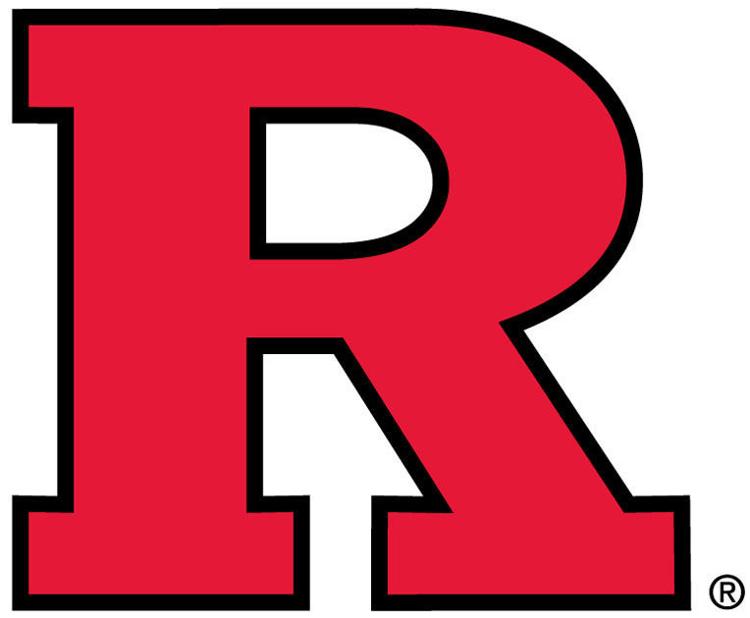 "They're two of the better playmakers in the Big Ten. We're going to have to be on top of those two all day,'' Iowa linebacker Djimon Colbert said.
Pacheco rushed for 156 yards and four touchdowns in the Scarlet Knights' season-opening win over Massachusetts while Blackshear, also a return threat, gained 165 all-purpose yards in the game including 126 on nine receptions.
"Both of their backs are just really good players,'' Iowa coach Kirk Ferentz said. "They're a little bit different, but they're really good. No. 2 (Pacheco) is a really dynamic player, can do a lot of different things, and they use him in a lot of different ways. No. 1 (Blackshear) runs hard and runs like he's mad at somebody. He just goes really hard and we're going to have to tackle him. That's not easy to do.''
2. The success Mekhi Sargent had in Iowa's season opener wasn't an accident.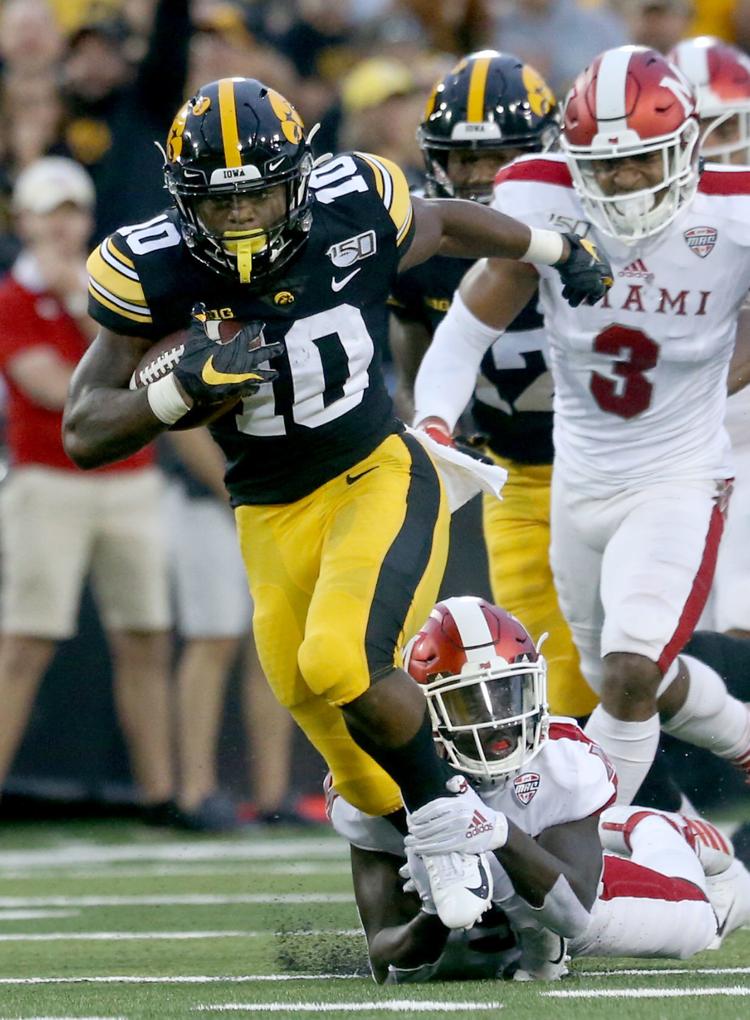 Quarterback Nate Stanley said team-leading totals of 91 rushing yards and 65 receiving yards was a byproduct of the work Sargent has put into his game over the summer.
"I think he's settling in and has a lot better vision of what's in front of him,'' Stanley said. "All of the backs have spent a lot of time with (running backs assistant Derrick) Foster talking about how to read keys and when to let it go. It seems to be making a difference.''
3. A year removed from ACL surgery, Justin Britt is the first true freshman to earn a spot on the Hawkeye depth chart.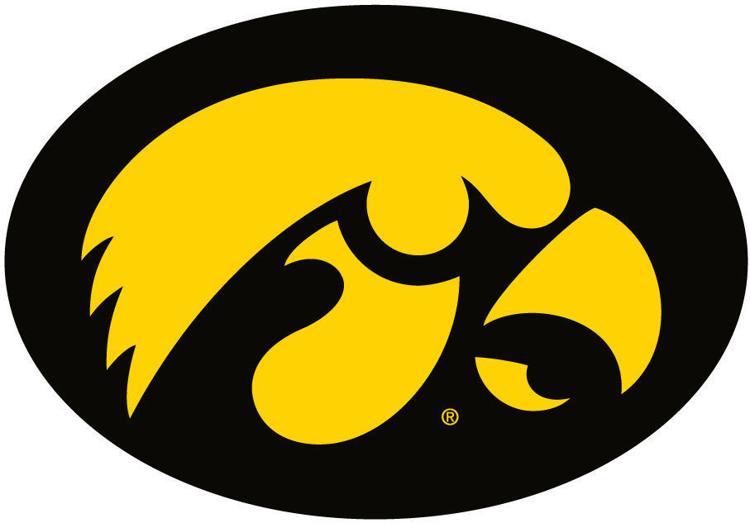 The 6-foot-5, 290-pound offensive lineman is Iowa's second-team right guard this week and the Indianapolis native has impressed coach Kirk Ferentz with his work.
"Really, he hasn't played football since '17 and to me it's amazing that he did as well as he did in camp and he's continuing to do a good job in practice,'' Ferentz said.
"… I sat down with him in December in recruiting him, just an impressive guy. He impressed us in camp a couple of years ago and the more you learn about him, the more you really like about him. He's a tremendous young guy.''
4. With a bye week following Iowa's game at Iowa State on Sept. 14, Iowa is hopeful that injured offensive tackle Alaric Jackson will be back on the field for a Sept. 28 home game against Middle Tennessee State.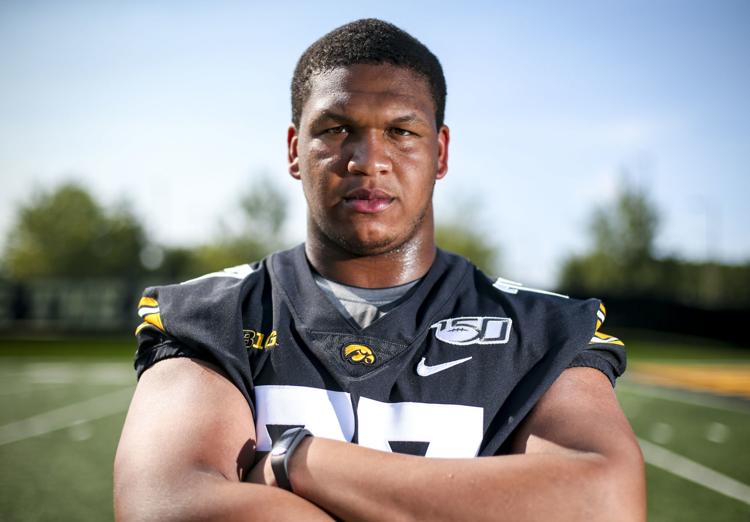 "We'll see, but I think that's realistic,'' Iowa coach Kirk Ferentz said. "But, everybody heals differently. The good news is that it doesn't look like it's going to need surgery, so that's a good thing.''
Jackson sprained his right knee during the first quarter of Iowa's season opener.
5. The Rutgers roster is the only one in the Big Ten that includes three players from Sweden.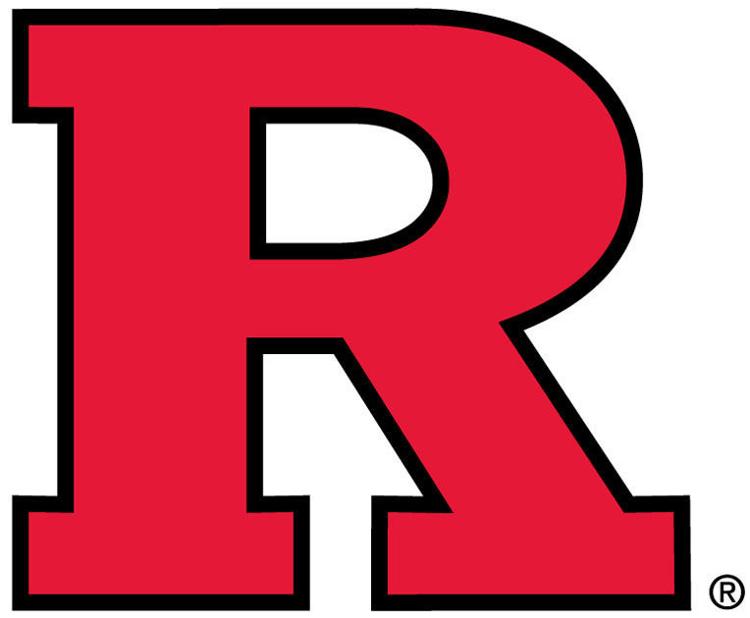 Redshirt freshman defensive lineman Robin Jutwreten is from Stockholm while Sam Vretmen, a 6-foot-6, 305-pound lineman is from Upplands Vasby in Sweden. Both are listed as back-ups on the Scarlet Knights' two-deep roster for the Iowa game.
Jutwreten attended high school in Sweden, while Vretman competed at Rocky Mountain High School in Merdian, Idaho, before spending time at the Chesire Academy in Connecticut.
The two players were teammates on a club team, the Arlanda Jets, in Stockholm before enrolling at Rutgers.
You have free articles remaining.
Anton Oskarsson, an offensive lineman from Kumla, Sweden, joined the program this fall.
5. Iowa's most productive down in last weekend's season opener was third down.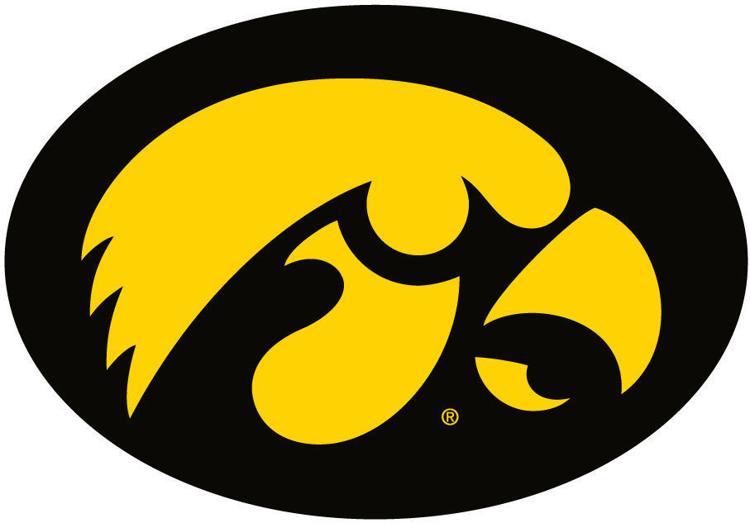 The Hawkeyes gained an average of 7.1 yards on the 14 third-down plays they ran against Miami (Ohio).
Iowa moved the ball with pretty good consistency against the RedHawks, gaining 6.3 yards on average on its 33 first-down snaps and 7 yards on its second-down plays.
6. True freshman Sam LaPorta saw some playing time at tight end in the Hawkeyes' season opener, playing time that was a reward for a solid fall camp.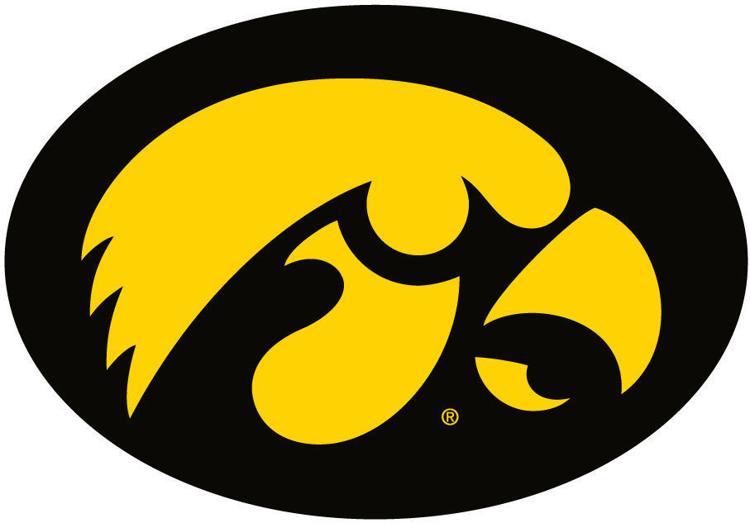 "He has done a nice job and we'll just keep bringing him along,'' coach Kirk Ferentz said. "I think we're going to need at least four, if not five tight ends, so we'll keep playing it week by week.''
7. Iowa punted just once in last week's win over Miami (Ohio) and graduate transfer Michael Sleep-Dalton launched a 31-yard effort in his only try.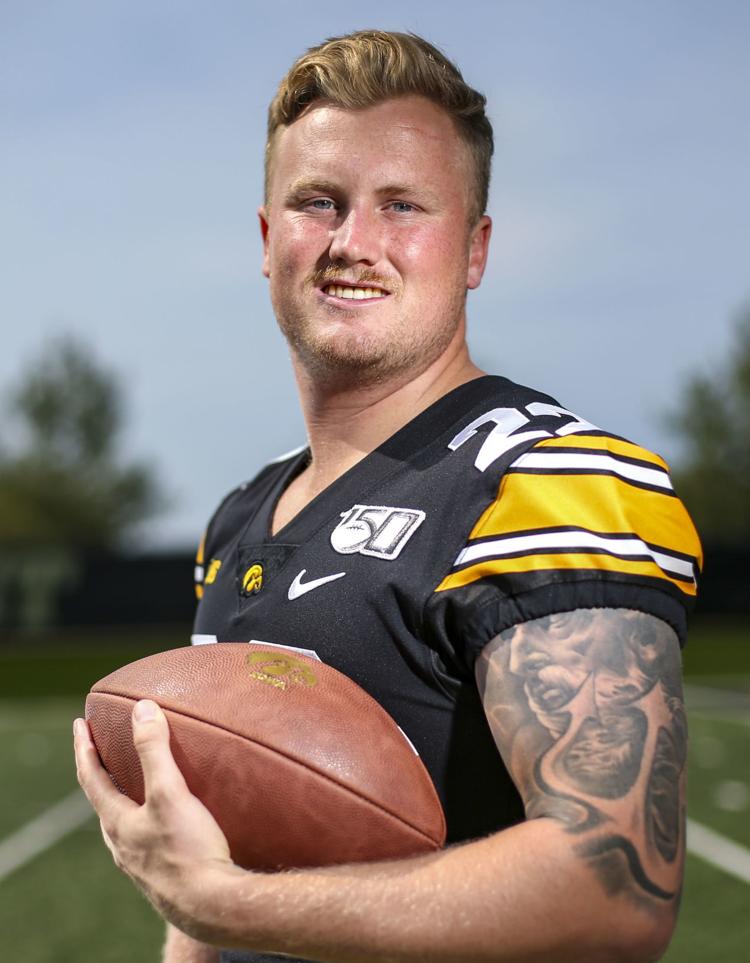 Wondering why he left Arizona State?
The punter who replaced him in the Sun Devils' lineup, Michael Turk, was named the Ray Guy Award punter of the week for a record-setting debut last weekend.
Turk punted five times in a game against Kent State and averaged an NCAA single-game record of 63 yards with a long of 75 yards.
8. Rutgers coach Chris Ash praised the developmental aspects of the Hawkeye program as he talked during a news conference Monday in New Jersey.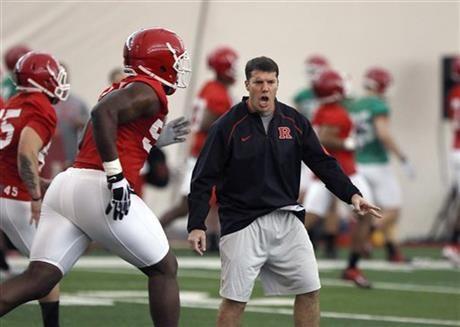 "They coach exceptionally well, they recruit guys that fit their culture, fit their program that they can develop,'' Ash said. "They are not worried about headlines and stars or worried about fits and the ability to develop. It's been a pretty consistent and successful formula.''
9. Quarterback Nate Stanley moved up on Iowa's career passing yards chart with his 252 yards in the Hawkeyes' season-opening 38-14 win over Miami (Ohio).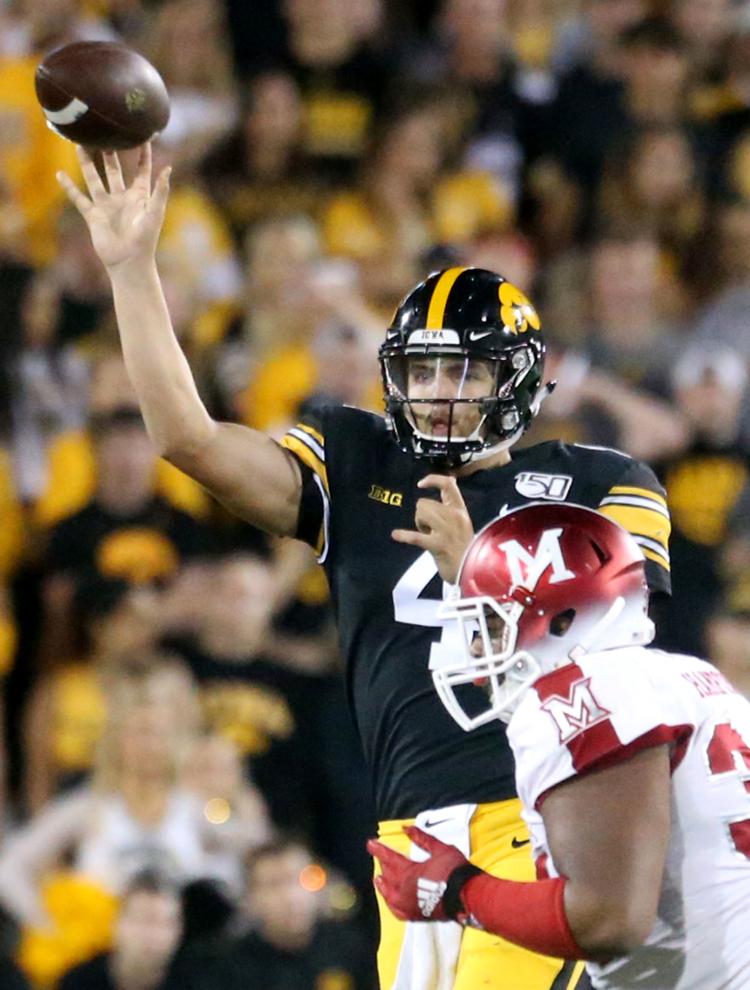 Stanley passed C.J. Beathard to move into eighth on Iowa's all-time list with 5,603 yards, 41 more than Beathard threw for between 2013-16.
James Vandenberg sits in seventh on the list with 5,786 yards.
10. College football is celebrating its 150th anniversary this year and the sport at the collegiate level was born on the Rutgers campus.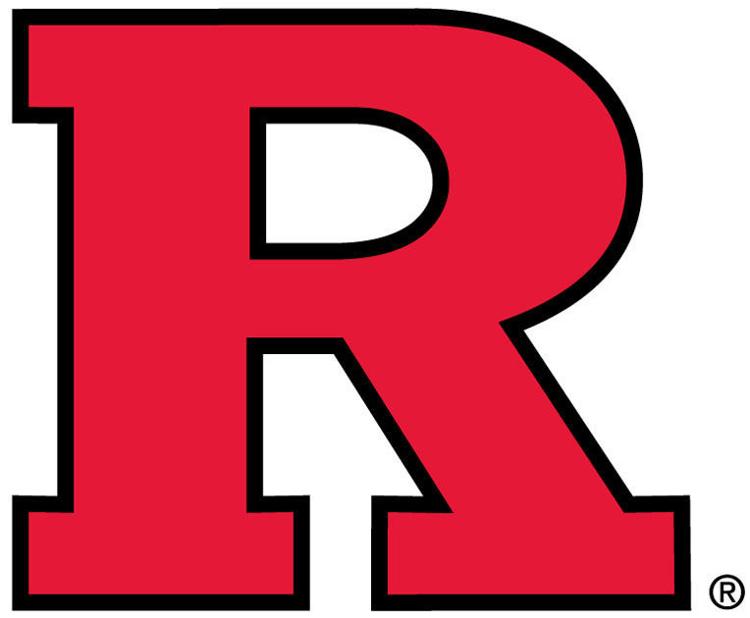 Rutgers and Princeton played the first intercollegiate game on Nov. 6, 1869.
A statue recognizing the site of the first game sits in a grove outside of the football stadium at Rutgers.