Packing for the first road trip of the season, depth chart changes and an early start to tailgating at Jack Trice Stadium on Saturday are all part of today's Hawkeye 10 @ 10.
Your daily dose of Iowa news and notes are delivered each weekday at 10 a.m. at Hawkmania.com, your home for all things Iowa. Here is today's Hawkeye 10@10:
1. This week, Iowa is preparing for the first of five challenging road games this season.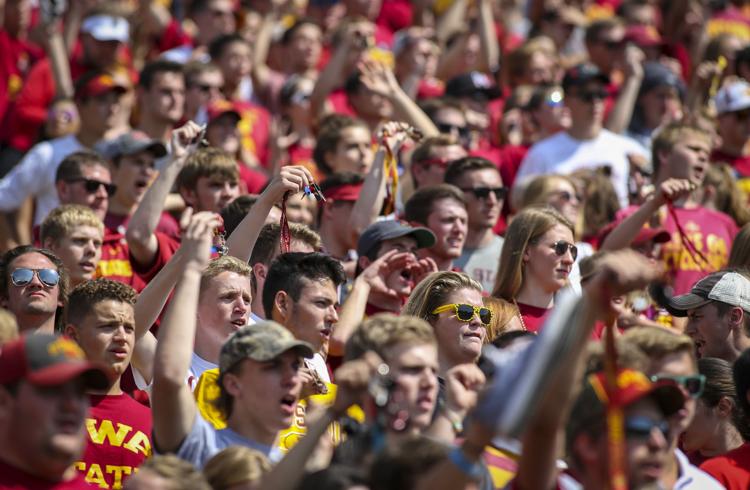 In addition to visiting Iowa State, the Hawkeyes travel to Michigan, Northwestern, Wisconsin and Nebraska.
For now, the only thing Iowa is concerning itself with is the Cy-Hawk match-up at 3 p.m. on Saturday.
"Happens every other year, we've got to go over there and play,'' Ferentz said. "It's always tough, but might as well get used to that, too, because that is like our conference. We play a lot of tough road games.''
2. The availability of free safety Kaevon Merriweather for Saturday's Cy-Hawk game is doubtful.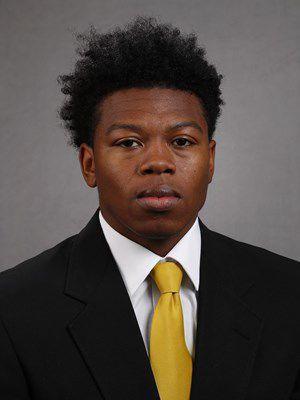 Iowa coach Kirk Ferentz said in his weekly interview with the university's website that the sophomore who missed the Rutgers game because of injury suffered in practice Friday will likely not "be able to go this week either. Jack Koerner stepped in and did a great job.''
Koerner was listed as the starter in the depth chart Iowa released Monday for this week's game.
Strong safety Geno Stone got nicked up late in the Rutgers game, but Ferentz said he worked out Sunday and should be good to go against the Cyclones.
"For the most part, we're in pretty good shape that way,'' he said.
3. The only other changes on the Iowa's depth chart this week include some clarity in back-up roles.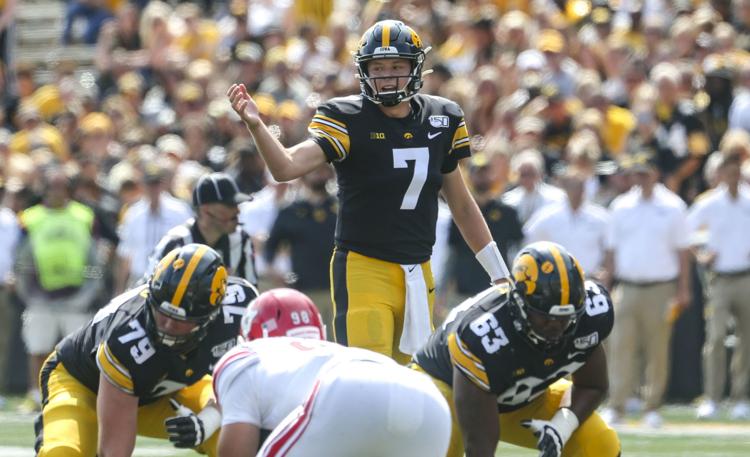 Tight end Shaun Beyer is listed as the No. 2 behind starter Nate Wieting after sharing the spot with Drew Cook last week and Spencer Petras is the No. 2 quarterback behind Nate Stanley after sharing that line on the depth chart with Peyton Mansell during the first two weeks of the season.
4. Two games into the season, Iowa coach Kirk Ferentz is looking for better tempo from the Hawkeyes' offense.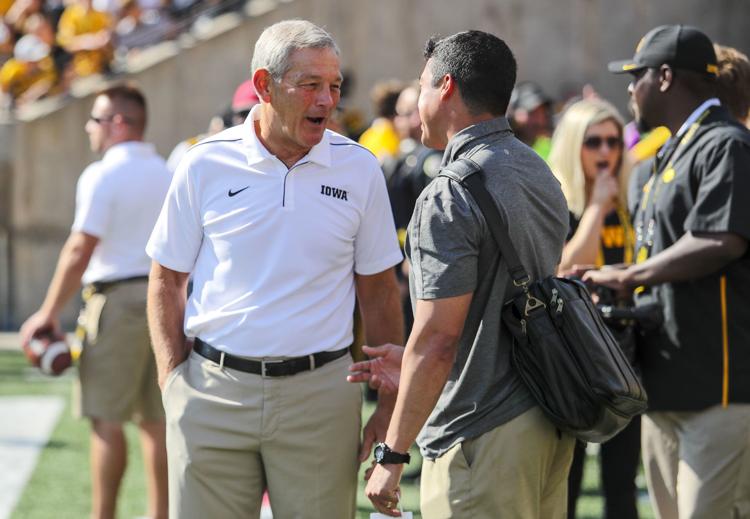 "We've got to get in and out,'' he said. "Not that we want to be a hurry-up offense necessarily but we have to be cleaner on that and cleaner on our communication getting in and out of the huddle, that type of thing.''
5. Through two games, Iowa has scored points in every quarter it has played this season.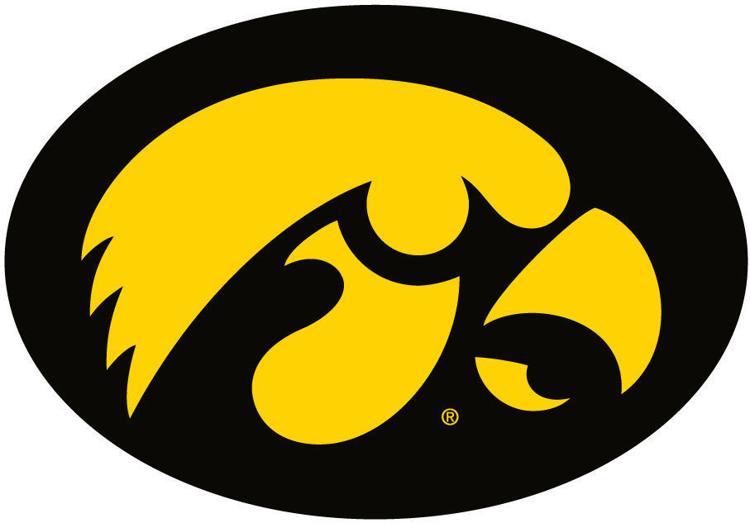 The Hawkeyes haven't exactly been piling up early points, though, scoring a combined 10 points in the opening quarter of its first two games.
You have free articles remaining.
6. Get your grill on early at Jack Trice Stadium on Saturday.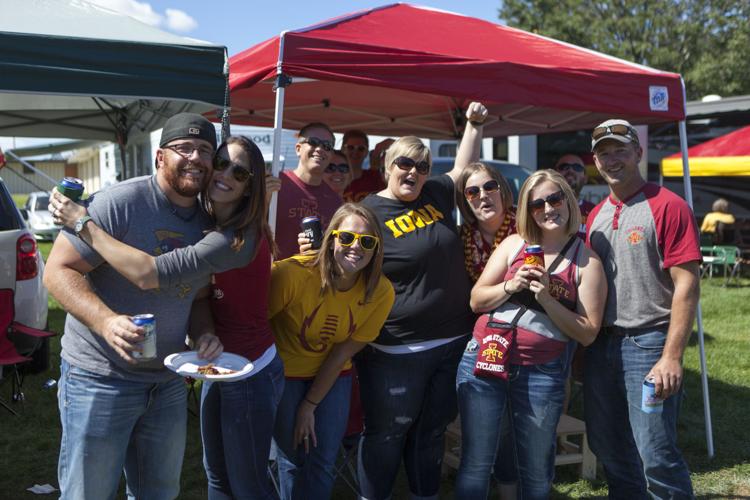 Iowa State officials are working to accommodate fans who want to be part of ESPN's College GameDay first-ever telecast from Ames.
University parking lots around Jack Trice Stadium will be opening at 5 a.m., 10 hours before the Hawkeyes and Cyclones are scheduled to kickoff.
The two-hour ESPN telecast which begins at 9 a.m. will take place from a plaza area located outside of the south gates of Jack Trice Stadium.
7. Purdue quarterback Elijah Sindelar and Minnesota defensive back Antoine Winfield Jr. were named Monday as the Big Ten offensive and defensive players of the week.

Sindelar completed 34-of-52 passes for 509 yards and five touchdowns in the Boilermakers win over Vanderbilt last weekend, becoming the first Purdue quarterback since Drew Brees in 1998 to throw for more than 400 yards in consecutive games.
He is going through concussion protocol this week after taking a hit late in the game and is listed as questionable for this week's game against TCU.
Winfield recorded an interception in the end zone to secure the Golden Gophers' win over Fresno State.
He also had a five-yard sack early in the fourth quarter to force a punt in a 21-21 game and recorded four solo tackles.
Ohio State punter Drue Chrisman was named the Big Ten special teams player of the week after averaging 43 yards and dropping three punts inside the Cincinnati 5-yard line in the Buckeyes' win over the Bearcats.
Michigan running back Zach Charbonnet was named the Big Ten freshman of the week after carrying 33 times for 100 yards and rushing for three touchdowns in Michigan's double-overtime victory over Army.
8. Noah Fant finished off a strong start for former Iowa tight ends in the NFL with his work for Denver on Monday night.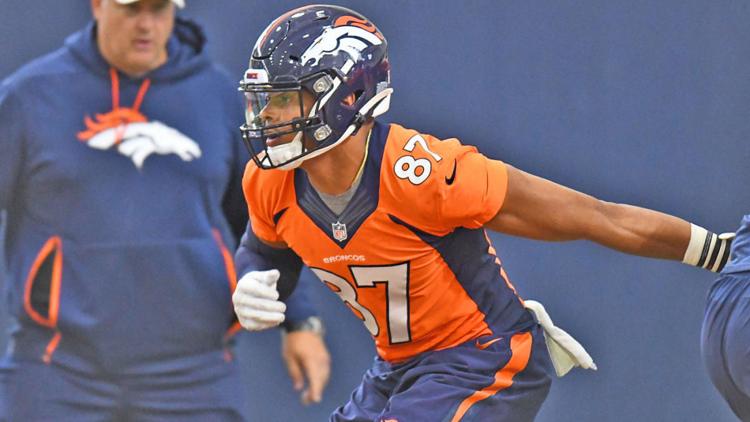 Fant caught a pair of passes for 29 yards in the Broncos' 24-16 loss to Oakland.
Former Hawkeye Josey Jewell had seven tackles for Denver in its season-opening setback.
9. Quarterback Deuce Hogan delivered a 214-yard passing performance last weekend for Faith Christian in Grapevine, Texas, completing 18-of-24 passes in a win over Fort Worth Country Day in Texas to highlight work of Iowa 2020 recruiting commitments at the prep level.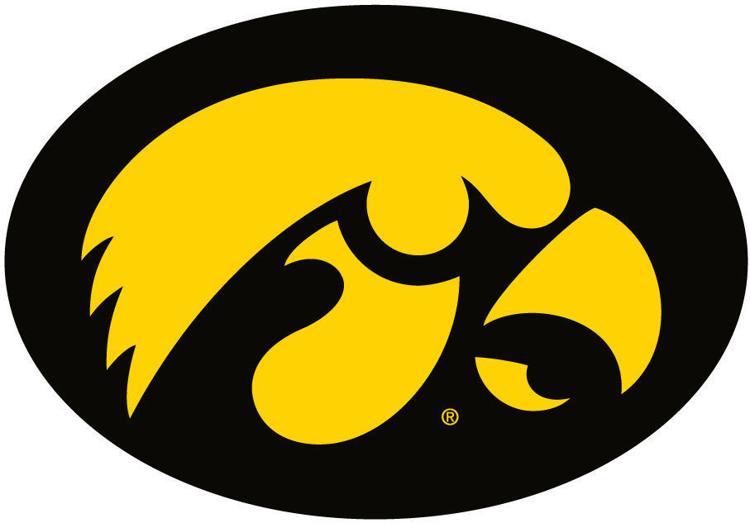 Elsewhere, running back Leshon Williams of Oak Lawn Richards rushed for 139 yards on 30 carries in a win over St. Rita in Illinois, defensive end Logan Jones of Lewis Central High School in Council Bluffs counted three tackles for a loss among nine stops in an Iowa prep win over Carlisle and Yahya Black, a defensive end from Marshall, Minnesota, totaled seven tackles and one sack.
10. Looking for some Hawk talk this afternoon?
I'll be talking Iowa football with Jason Horowitz and Ben Hartsock on Playbook on ESPNU Radio on SiriusXM around 2:35 p.m. for a few minutes.