Iowa coach Kirk Ferentz isn't listening to the noise coming from family members of Iowa's leading receiver.
Noah Fant's brother, a high school coach in Omaha, thinks his brother should get more targets.
That drama off the field and preparing for Indiana on it — as well as Hoosiers' plans to honor a trailblazing alum who died this week — are all part of today's Hawkeye 10@10, your daily dose of Iowa football news and notes.
Delivered each weekday at 10 a.m. at Hawkmania.com, your home for all things Iowa, here is today's Hawkeye 10@10:
1. Iowa coach Kirk Ferentz has heard the chatter, but prefers to focus on the contributions Noah Fant is making on the field rather than talk much about opinions being shared by his family members off the field.
Chris Fant, the brother of the Iowa tight end, complained on Twitter last weekend that his brother wasn't involved with enough plays this season.
Chris Fant, the head football coach at Northwest High School in Omaha, wrote, "These coaches must think the #1 Guy in the nation is the 2nd or 3rd best on there (sic) team! Because they both get more reps than he does. It's hard to believe a player who is arguably the best at his position only plays sometimes. Hard to watch that mess over and over.''
During his weekly news conference Tuesday, Ferentz acknowledged he was aware of the "noise coming from the outside,'' but played it down.
He said Noah Fant has displayed a good work ethic and attitude throughout his time at Iowa.
"I read the postgame notes because there is always some interesting stuff in there,'' Ferentz said. "I think he's climbing the ranks right now, both Big Ten-wise and Iowa history-wise. So, I really don't have much to say about it. We're trying to do things that we think are best for the team, whether it's how we sub on defense or offense. The bottom line is we have two really good tight ends and the both play really critical roles on our team.''
Noah Fant currently leads Iowa with 19 receptions and five touchdown catches on the season.
His 17 career touchdowns rank fourth on Iowa's career list and tie him for fourth in Big Ten history for touchdown receptions by a tight end.
2. Indiana coach Tom Allen is a fan of how Iowa utilizes its tight ends.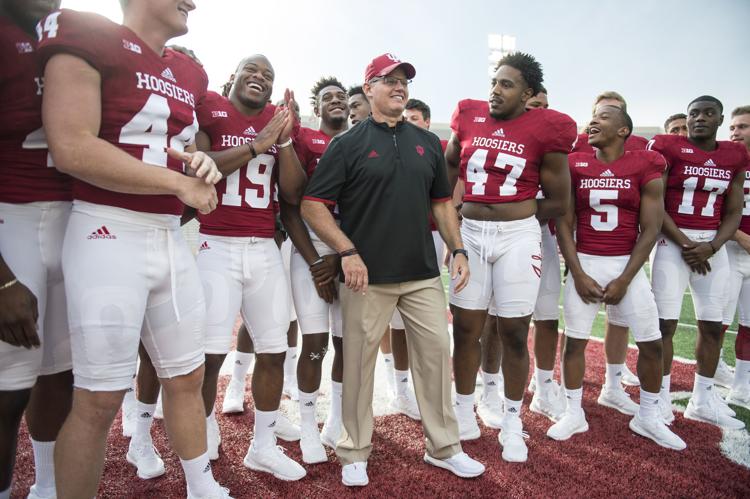 "They catch a lot of balls. You look at the stats and they lead their team in catches. They're really long, athletic, tough,'' Allen said. "They put you in a lot of conflicts of run pass and get more play action. They'll get in the gun and spread out and go empty, all those kinds of things and they've got a big, strong-armed quarterback that can make all throws.''
3. After splitting time between outside and weakside linebacker during practice last week, Kristian Welch has been working out exclusively at middle linebacker this week.
That's where he is expected to start Saturday in place of Jack Hockaday and his back-up Amani Jones, who is suspended for the first half of the 11 a.m. game at Indiana after being flagged for targeting late in last Saturday's game at Minnesota.
"It's all that next-man mentality,'' Welch said. "Guys get banged up, Amani gets a targeting penalty, whatever it is, you've got to kind of put the fire out. Step in and be able to take on the challenge.''
4. Indiana quarterback Peyton Ramsey is the first true dual-threat quarterback Iowa has faced this season, running an offense which averages 411.2 yards and 27.8 points per game.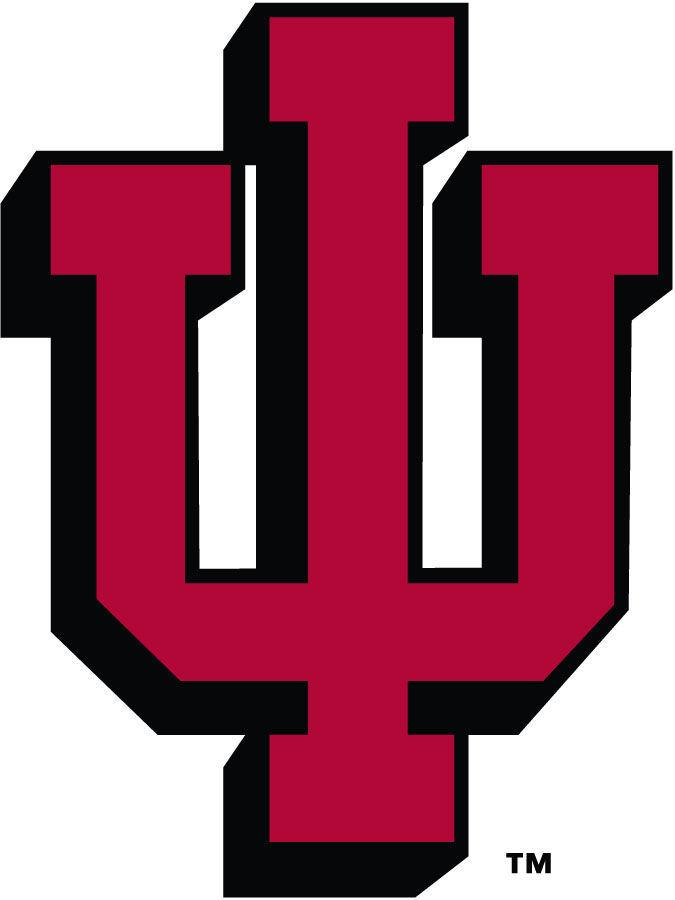 The sophomore has completed 66.8 percent of his 211 passes for 1,361 yards and 11 scores, work that includes a career-high 322 passing yards at Ohio State last weekend.
"He's different from what we've seen so far in that he's a true run, throw guy, can do both,'' Iowa strong safety Amani Hooker said. "It's a different type of challenge.''
5. True freshmen Julius Brents and Riley Moss will likely get their second career starts at cornerback against Indiana, but season-long starters Matt Hankins and Michael Ojemudia have returned to full practices this week for Iowa.
Ojemudia said the competition in practice is making the group better.
"We're just playing right now,'' Ojemudia said. "We're rotating around so we don't really know yet at this point. I'm trying to take it all day by day.''
6. Indiana leads the Big Ten and ranks seventh in the country in forcing turnovers.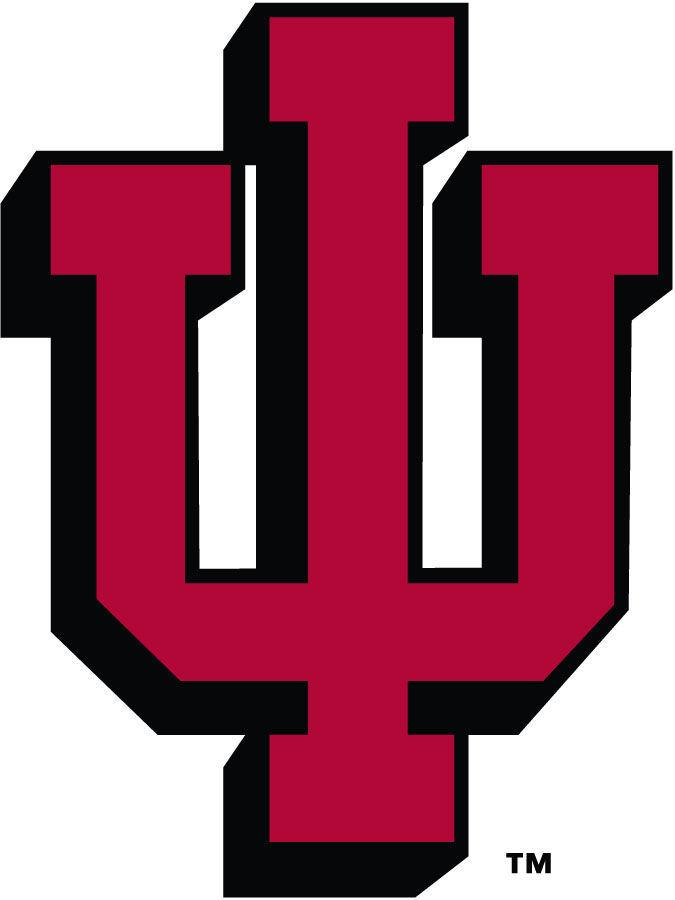 Through six games, Hoosiers opponents have turned the ball over 13 times. Indiana has recorded seven interceptions and recovered six fumbles and it has been a collaborative effort.
Eight Hoosiers have forced fumbled this season, six have recovered fumbles and a different player has recorded each of Indiana's seven interceptions.
7. This will be Iowa's first game against Indiana since winning a 35-27 game at Bloomington on Nov. 7, 2015.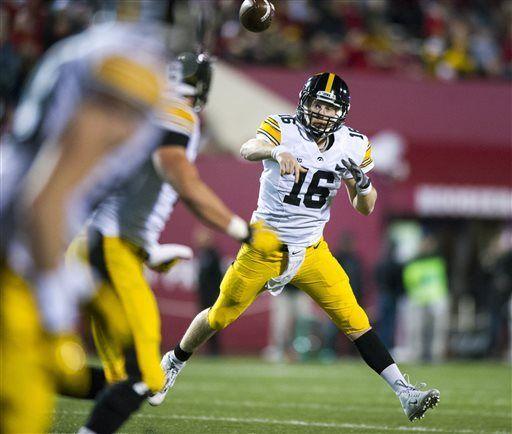 The Hawkeyes used a 65-yard touchdown run by Akrum Wadley and a 4-yard carry by LeShun Daniels on the game's third possession to open a 14-3 lead that saw quarterback C.J. Beathard give Iowa a 21-17 halftime lead on a plunge into the end zone to cap a 7-yard run with 17 seconds left in the second quarter.
Wadley and Daniels combined to rush for 198 yards and Beathard accounted for 271 yards of offense in the win.
8. Kirk Ferentz announced Iowa's captains for the week on Tuesday and for the first time in three weeks, the group includes a change.
Jake Gervase will join Parker Hesse, Nate Stanley and Brady Ross at midfield for the pregame coin flip this week.
It marks the second game Gervase has served as a captain, a role he also filled for Iowa's season opener against Northern Illinois.
9. Television plans for Iowa's next two games have been set.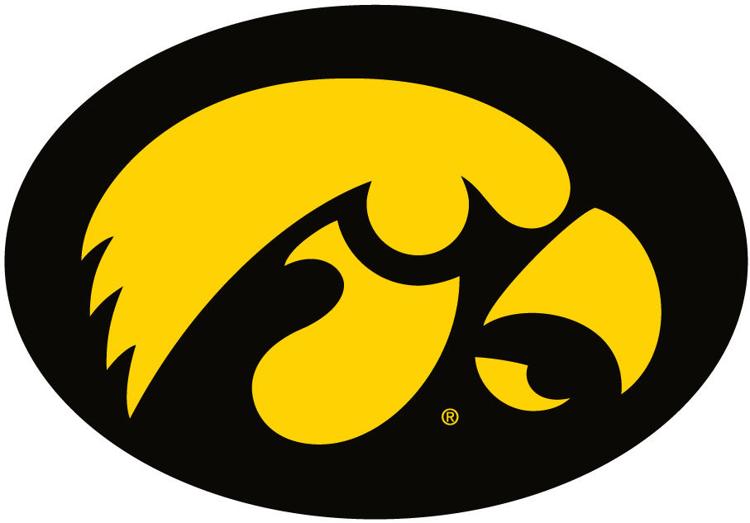 Both Saturday's game at Indiana and the Hawkeyes' Oct. 20 homecoming game against Maryland will be televised by ESPN2.
Both games are scheduled for 11 a.m. kickoffs.
10. Indiana will honor the life of George Taliaferro at Saturday's homecoming game against Iowa.
A three-time all-American for the Hoosiers, Taliaferro was the first African-American drafted by an NFL team when the Chicago Bears selected him in the 13th round of the 1949 NFL draft.
He died Monday at age of 91 and to honor Taliaferro, his number "44'' will replace the traditional logo on the Hoosiers' helmets for Saturday's game.
He will also be recognized on the cover of the homecoming game program and a moment of silence will held prior to kickoff after a video highlighting Taliaferro's career is shown at Memorial Stadium.