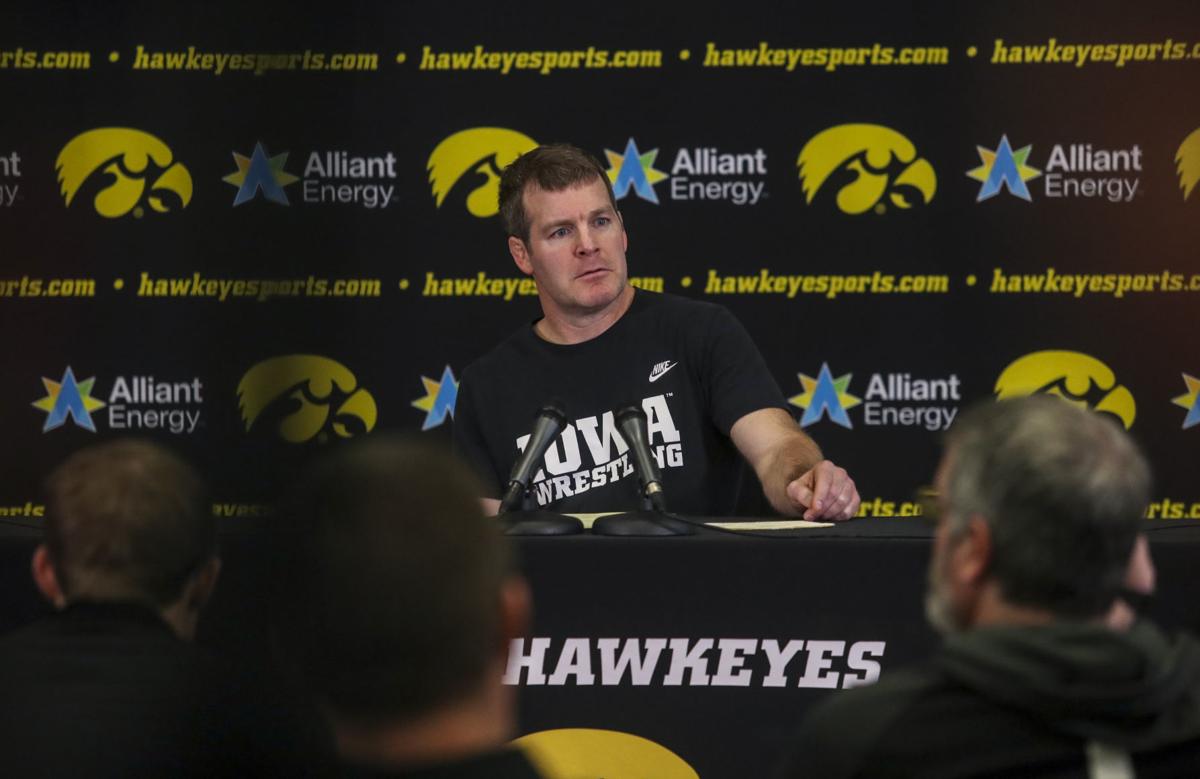 MADISON, Wis. — Iowa clinched a share of its first Big Ten wrestling regular-season championship since 2016 on Sunday with a 35-2 victory at Wisconsin.
In addition to scoring bonus points in six matches, the third-ranked Hawkeyes picked up a significant overtime victory from unbeaten Alex Marinelli in a 165-pound match which featured wrestlers ranked second and third in the country.
The win moves Iowa to 14-0 on the season with a 9-0 finish in the Big Ten, the Hawkeyes' 11th championship since the Big Ten began recognizing a regular-season champion in 1999.
Iowa shares the title with Penn State, which earned its sixth title in eight years with its 9-0 league finish.
"Whether we get a trophy for this or not, we have to keep getting better and that's the bottom line,'' Iowa coach Tom Brands said. "Our best wrestling is in front of us, but our best wrestling is also coming out of us.''
Iowa won the first nine matches Sunday and collected 30 takedowns while being taken down just twice by the Badgers.
In the meet's marquee match-up, second-ranked Marinelli moved to 19-0 but needed a reversal in the third period to force overtime against Wisconsin's third-ranked Evan Wick.
Marinelli then claimed the 6-4 decision when he finished on a single leg 35 seconds into the sudden-victory period.
Iowa also picked up a win in overtime from Pat Lugo at 149 after opening with a pin in :56 from Spencer Lee and major decisions by Austin DeSanto at 133 and Vince Turk at 141.
Mitch Bowman gave the Hawkeyes a technical fall at 174. The senior dominated Anders Lantz 27-9.
Iowa also picked up major decisions from Kaleb Young at 157 and Jacob Warner at 197 in addition a 5-4 decision from Cash Wilcke at 184.
The Hawkeyes' lone loss came at 285, where the Badgers' Trent Hillger rode out eighth-ranked Sam Stoll in the third period to collect a riding time point and a 1-0 decision.
Both teams were deducted one team point for unsportsmanlike conduct after that match, Hillger for shoving Stoll and Stoll for retaliating by throwing his headset at Hillger.