IOWA CITY — Nate Stanley joined other Iowa quarterbacks in celebrating the end of spring practices by growing a hint of a moustache.
The Hawkeye senior labeled it all "a bit of fun" Friday, but considered other growth to be more significant as Iowa worked through the last of its 15 workouts for the spring.
Stanley believes growing his own game and continuing to grow connections with Hawkeye receivers and potential starting centers are the most significant challenges he has had in front of him while working toward his third season as Iowa's starter.
"It's been productive. I feel like we're making progress," he said. "We've got a long way to go before September, but it has to start somewhere."
One of four quarterbacks in Hawkeye history to lead Iowa to two bowl victories, the 6-foot-4 Wisconsin native has thrown 52 touchdown passes in 26 starts over the past two seasons.
Stanley's passes have covered 5,351 yards, and he has been intercepted only 16 times as a starter but has found this spring to be similar to the ones which preceded it during his collegiate career.
"The biggest thing I've learned is that you can never stop improving," he said. "The challenges now, they are the same challenges that always seem to be there in the spring, and it starts with working to become better in what I do."
Topping Stanley's list of priorities has been continuing to play faster, recognizing coverages more quickly and working through his progression at a faster rate than he has in the past.
After the loss of three receivers who accounted for 140 of Iowa's 242 receptions a year ago — Nick Easley, T.J. Hockenson and Noah Fant — Stanley is also working to develop connections with new primary targets.
An expanded group at wide receiver that includes juniors Brandon Smith and Ihmir Smith-Marsette and redshirt freshmen Nico Ragaini and Tyrone Tracy presents possibilities.
Stanley likes the passing-catching potential he sees in Iowa running backs and at tight end, where Nate Wieting and Shaun Beyer are working to replace a pair of all-Americans in Hockenson and Fant.
"The thing I see right now is the commitment these guys are putting into it, not just now but into the entire offseason to build the chemistry that it takes and get the timing down," Stanley said. "Those things are huge, and we're working on it."
Smith-Marsette said Stanley continues to push the group to forge ahead.
"The chemistry is so big, and getting it all down, it's something that we're working on every day," Smith-Marsette said. "Nate's doing a good job of bringing it all together. He's our leader."
Iowa coach Kirk Ferentz said following Friday's 90-minute workout that Smith and Smith-Marsette must continue to push for consistency in their performance.
"They're third-year guys now, and we need them to compete at that level, to be reliable," Ferentz said. "Brandon has had a nice spring, and Ihmir, he's been a little up and down. They have the ability. Given the guys we've lost, we just need them to play like the older guys they are."
Ferentz and Stanley said Ragaini and Tracy have thrived this spring, something both displayed at times on Friday, and will add to Iowa's mix at receiver.
"Those guys have really stepped up," Stanley said. "Brandon, Ihmir, Nico, they're all doing great. Tyrone and Nate Wieting and some of the younger guys at tight end, they're doing a good job, too, and we need that. We need them all."
Tyler Linderbaum, a redshirt freshman, continues to progress at a center position he first experimented with during the Hawkeyes' preparations for the Outback Bowl.
Much like the connection Stanley is working to develop with his receivers, growth there is part of what the Iowa quarterback sees as critical as the Hawkeyes work toward the start of the 2019 season.
"That's a tough position to move into and he's doing a great job with it," Stanley said. "He's getting it down and the work we put into it between now and the season, it will get him ready."
That is part of what Stanley appreciates the most about the spring.
"It's a time when you get to see the potential of what's there and I like our potential a lot," he said. "From that standpoint, it's been a good spring."
042619-qct-spt-IowaFB-001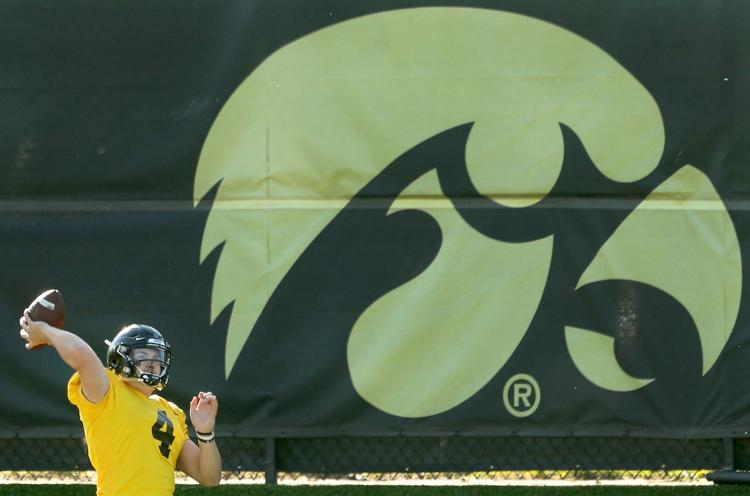 042619-qct-spt-IowaFB-002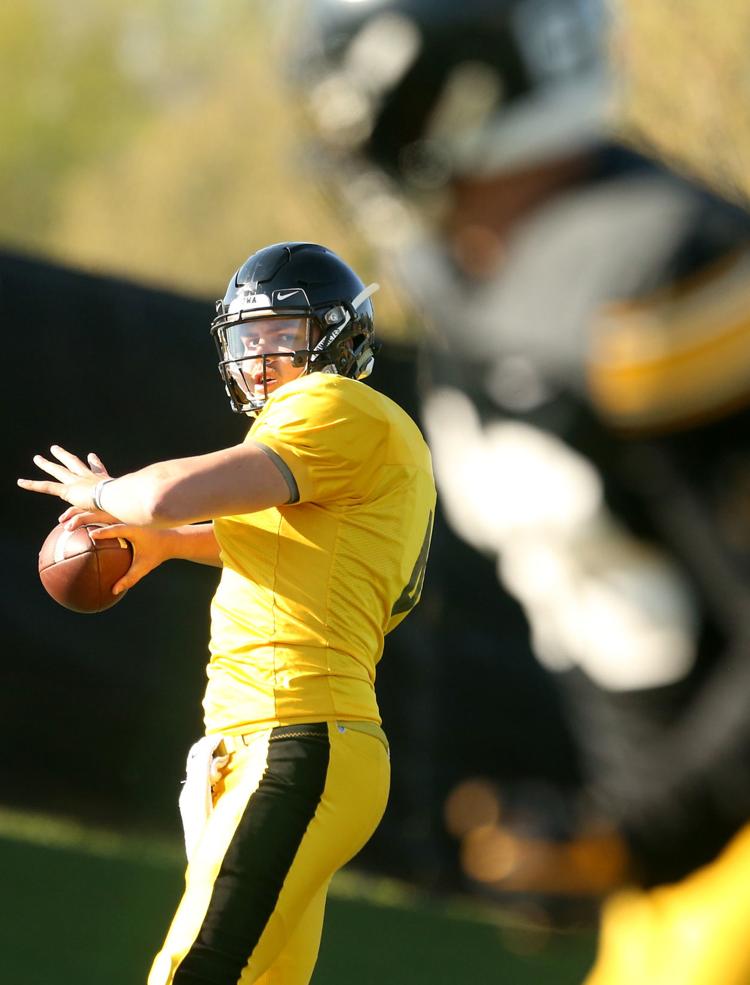 042619-qct-spt-IowaFB-003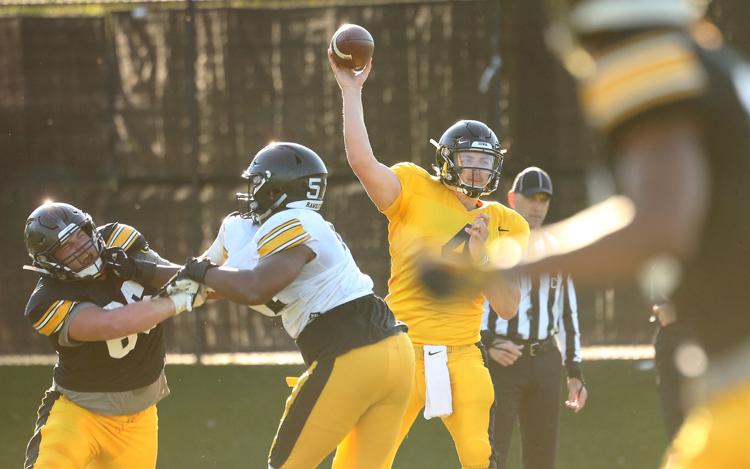 042619-qct-spt-IowaFB-004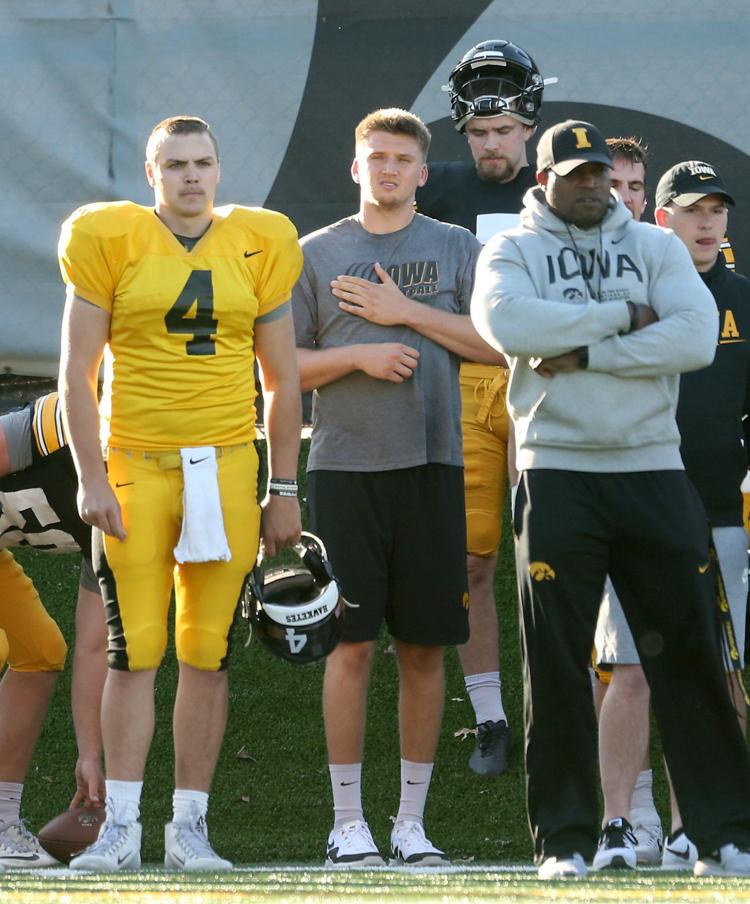 042619-qct-spt-IowaFB-005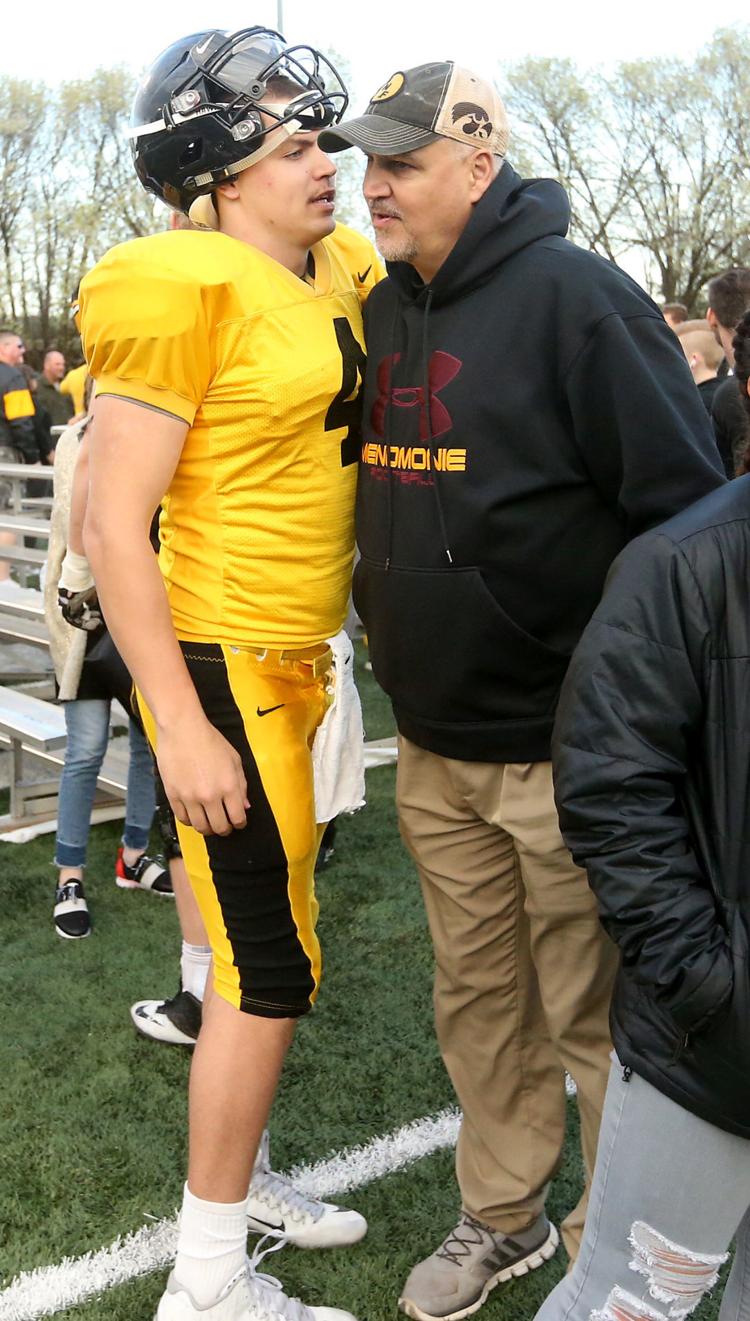 042619-qct-spt-IowaFB-006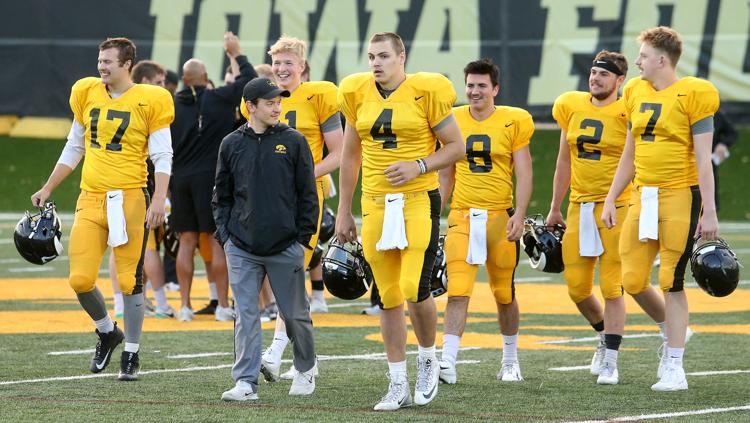 042619-qct-spt-IowaFB-007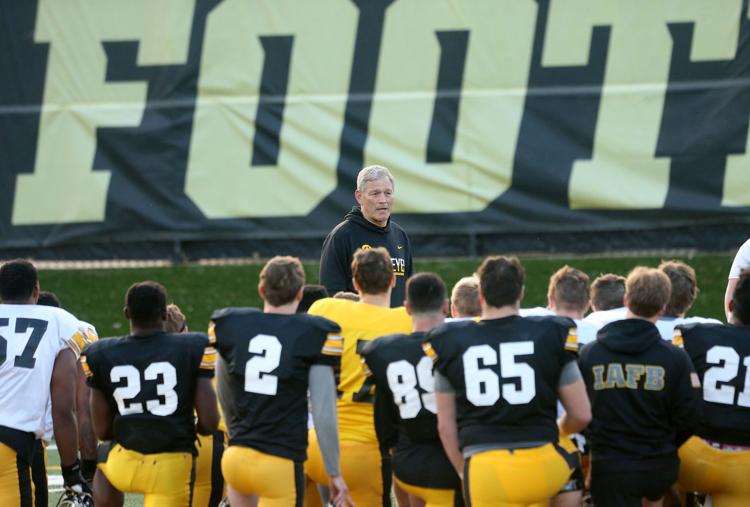 042619-qct-spt-IowaFB-008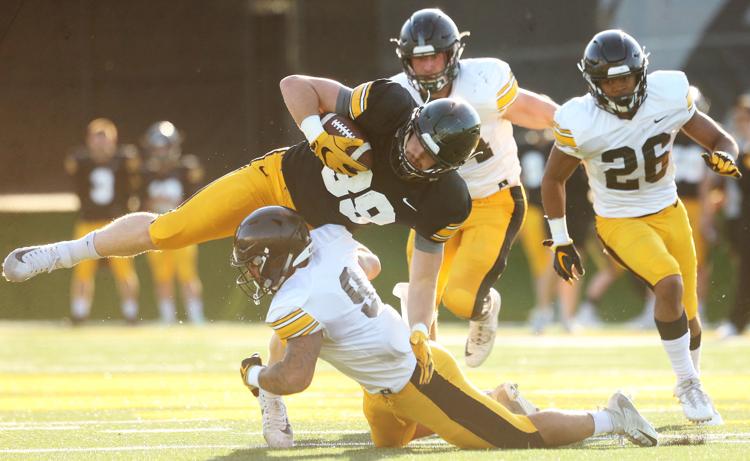 042619-qct-spt-IowaFB-009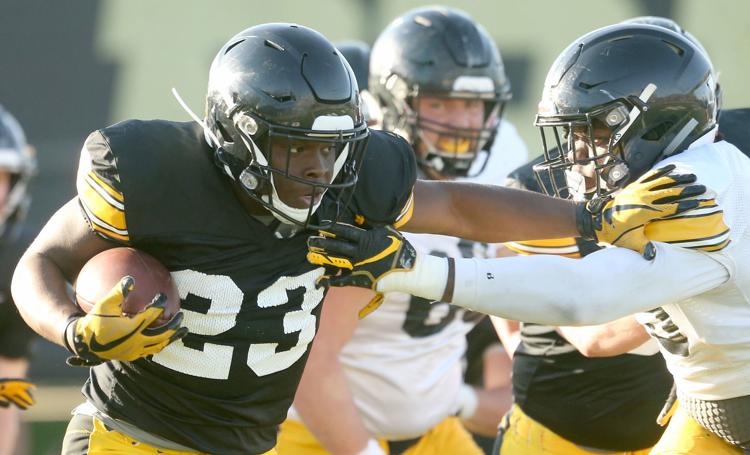 042619-qct-spt-IowaFB-010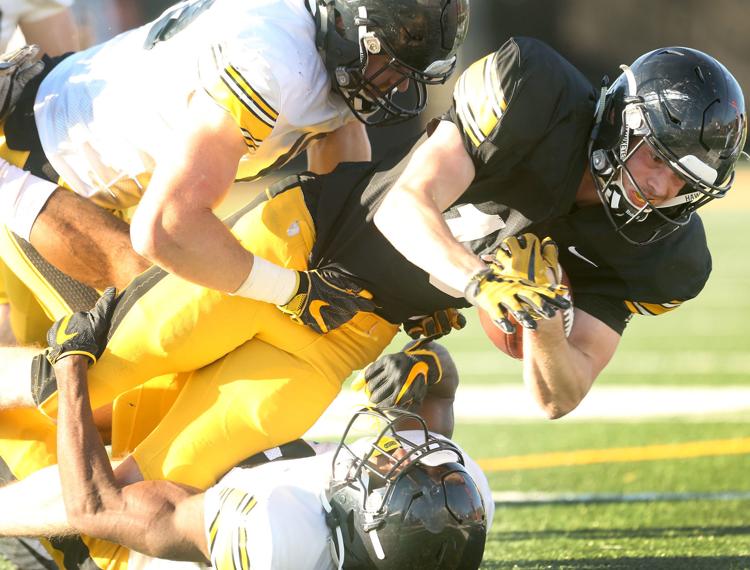 042619-qct-spt-IowaFB-011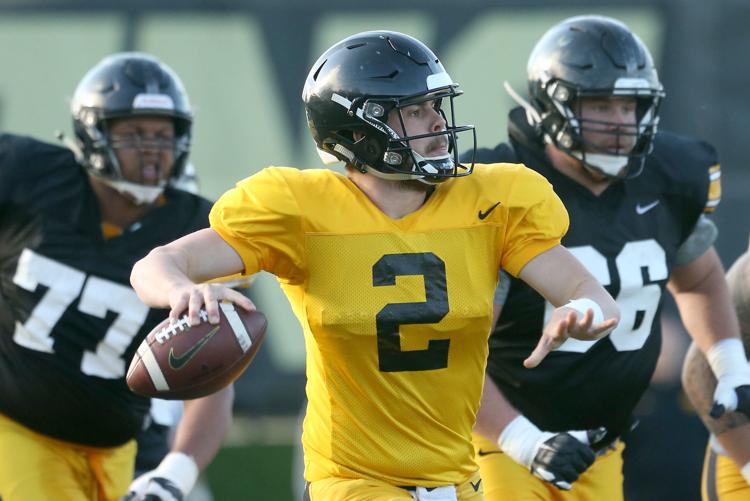 042619-qct-spt-IowaFB-012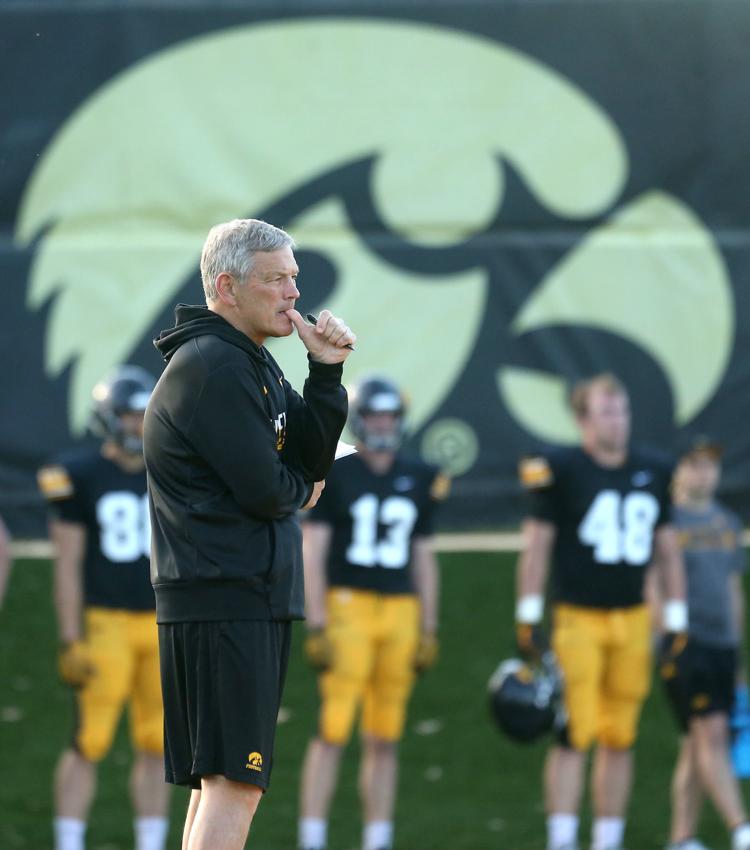 042619-qct-spt-IowaFB-013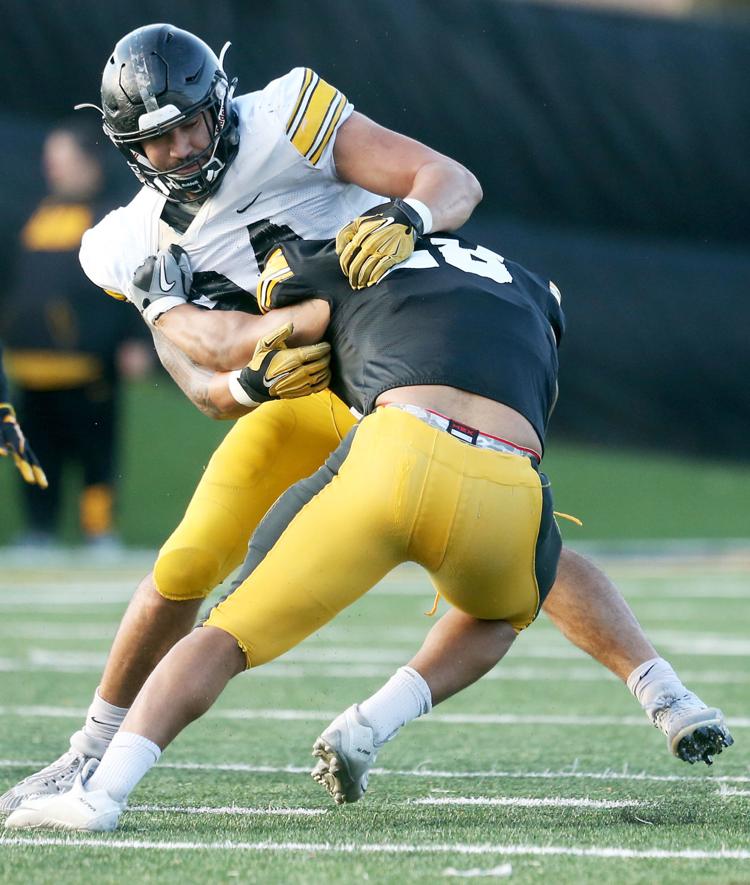 042619-qct-spt-IowaFB-014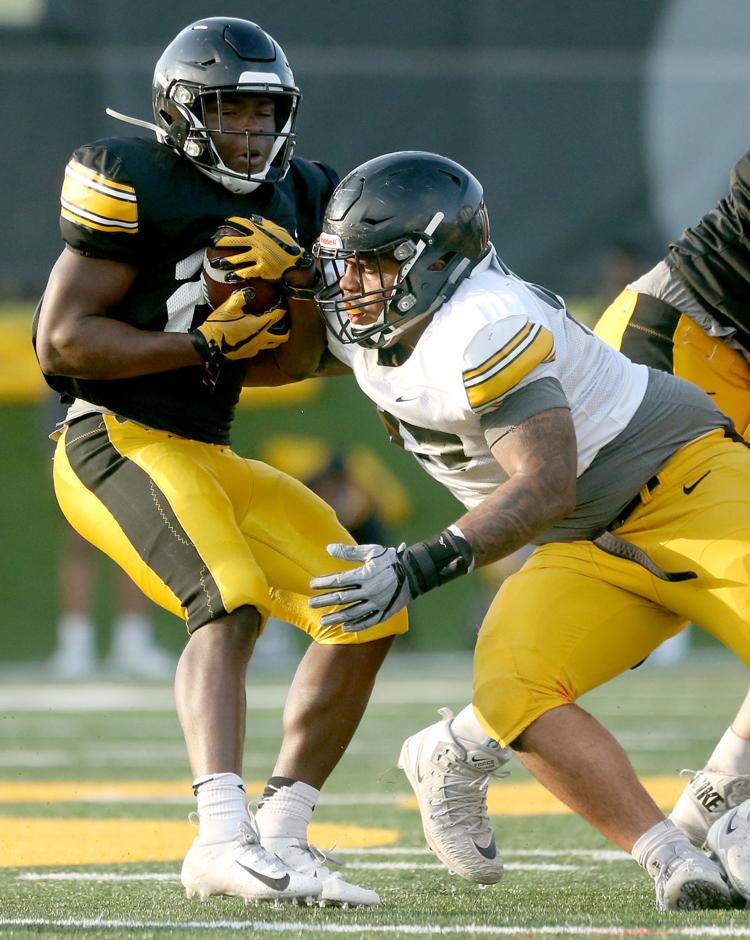 042619-qct-spt-IowaFB-015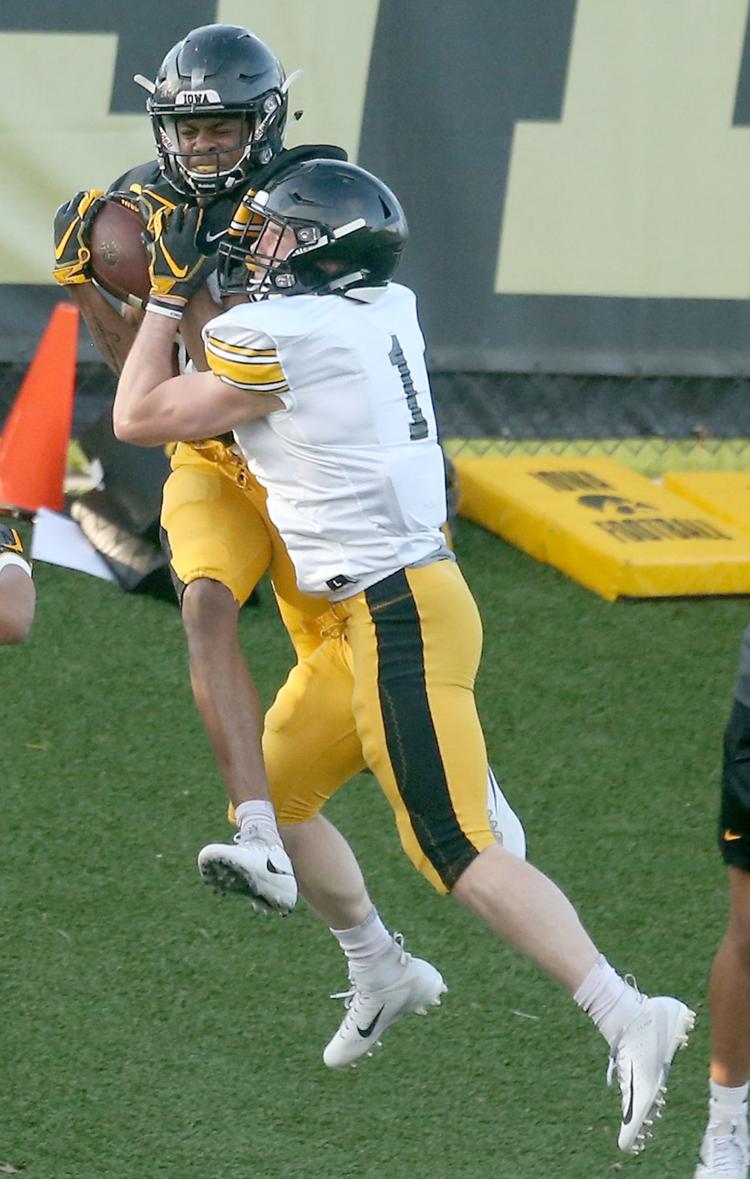 042619-qct-spt-IowaFB-016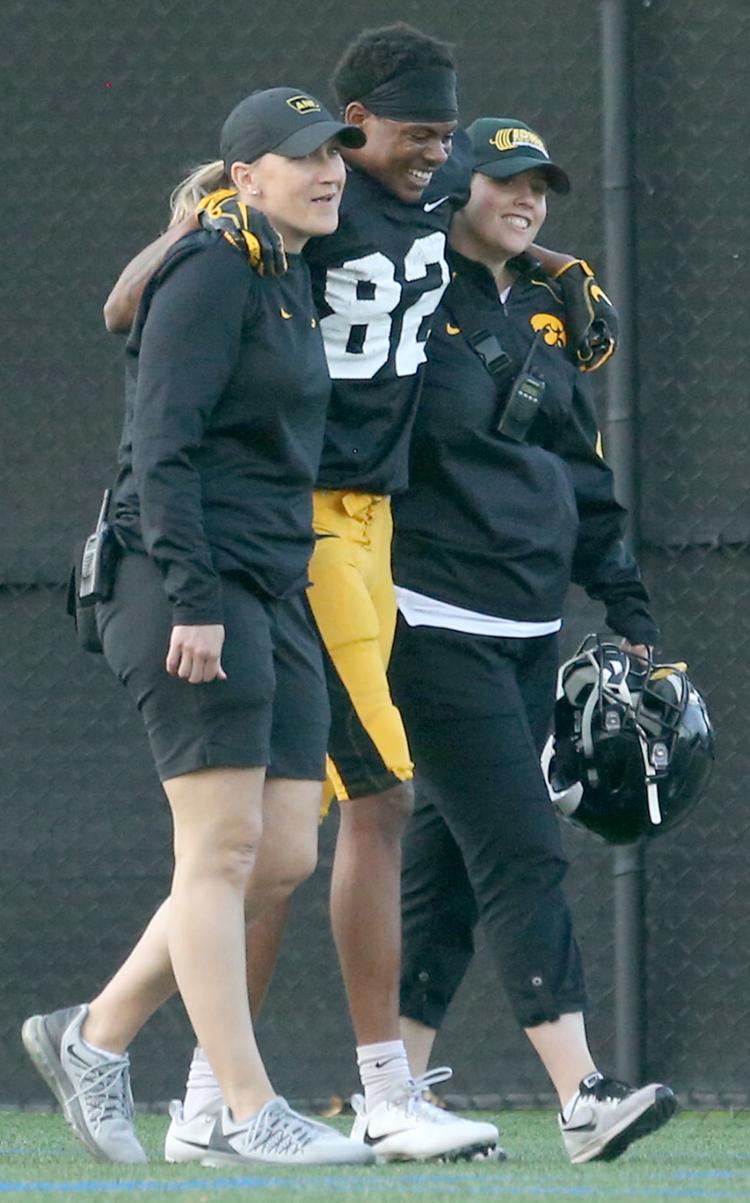 042619-qct-spt-IowaFB-017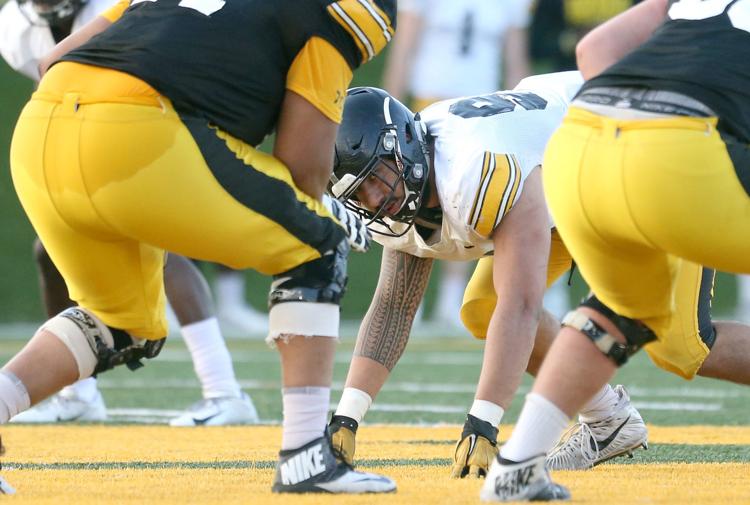 042619-qct-spt-IowaFB-018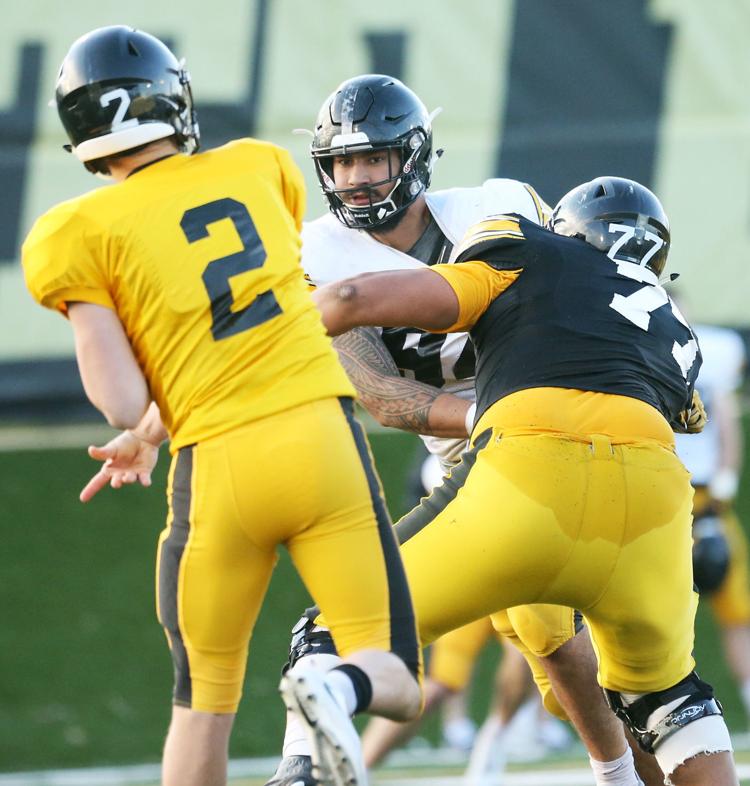 042619-qct-spt-IowaFB-019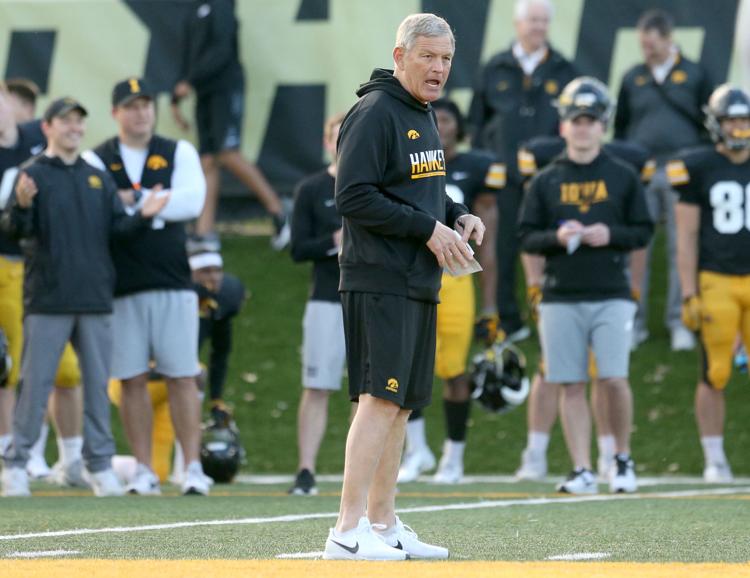 042619-qct-spt-IowaFB-020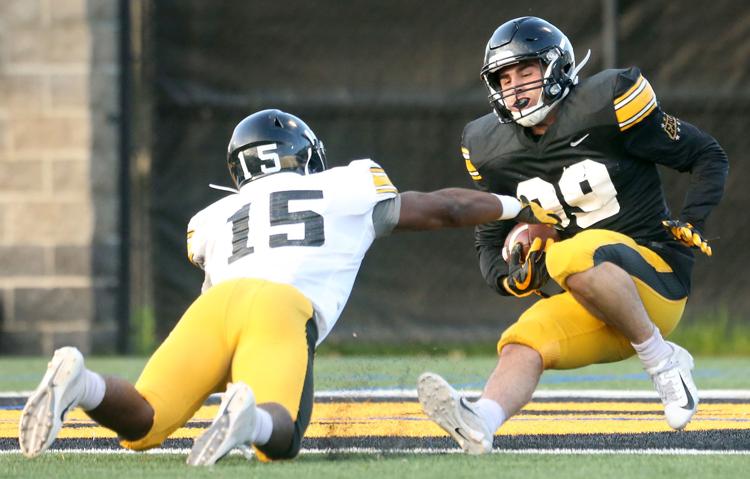 042619-qct-spt-IowaFB-021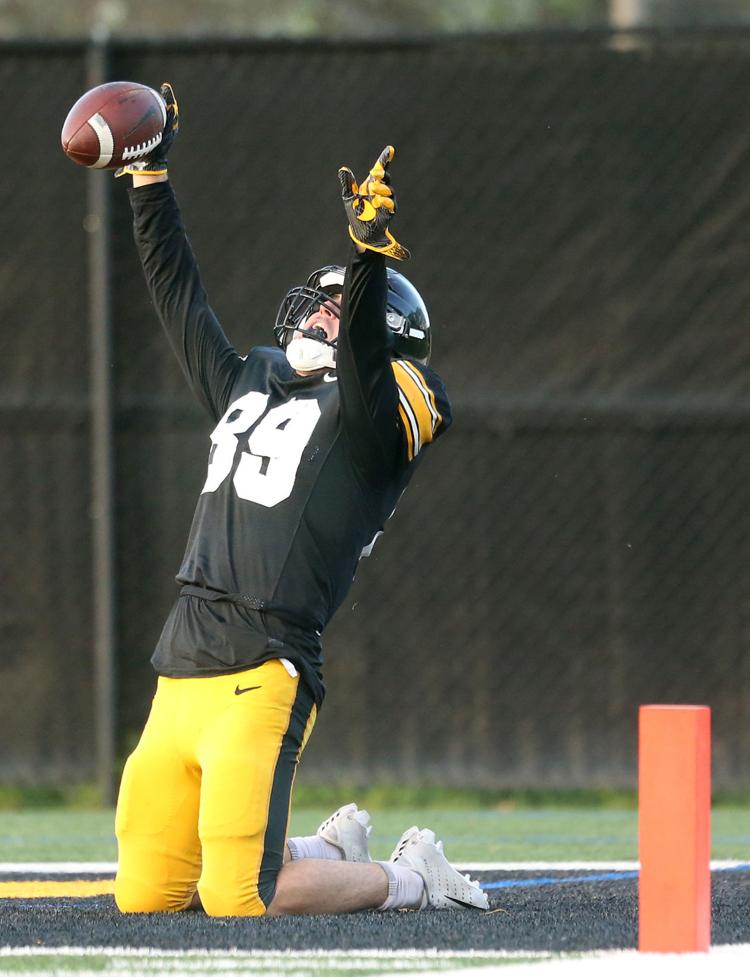 042619-qct-spt-IowaFB-022