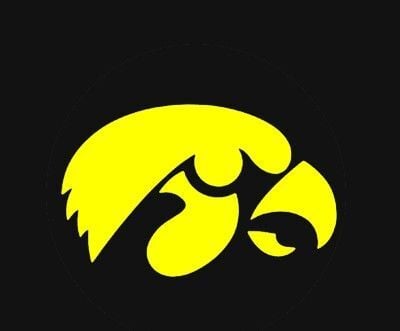 Student-athletes at Iowa, Iowa State and Illinois are graduating at record rates.
The NCAA released its annual report on student-athlete academic success on Wednesday, data which measures Graduation Success Rates and Federal Graduation Rates and is calculated based on a six-year window following first-time enrollment at a university.
According to the report, student-athletes who began classes at Iowa in the fall of 2012 graduated at a rate of 90 percent using the NCAA's Graduation Success Rate formula.
That percentage matches the best ever recorded by Iowa and is the fourth straight year Iowa has posted a GSR of 90 percent, a mark which ranks sixth in the Big Ten and is above the national average of 88 for all NCAA Division I schools.
Iowa State topped its best-ever GSR total from a year ago by graduating 91 percent of its student-athletes, a percentage which ties for first among Big 12 institutions. It is the fifth straight year ISU has improved its GSR number.
Illinois also established a record in the 15-year history of the report, posting a GSR of 92.
The men's gymnastics, women's swimming, field hockey, men's golf, volleyball, women's golf and women's gymnastics programs at Iowa recorded perfect scores, among 14 of the Hawkeyes' 24 athletics programs to post GSR scores at or above last year's rates.
Seven Iowa State programs — men's basketball, men's golf, women's golf, women's gymnastics, women's soccer, softball and volleyball — and nine programs at Illinois — baseball, men's golf, women's basketball, women's golf, women's gymnastics, softball, women's swimming, women's tennis and volleyball — all posted perfect 100 scores in the GSR.
"Our students continue to strive for excellence in the classroom, and the graduation rates achieved this year are yet another example of that success," Iowa director of athletics Gary Barta said in a statement. "I love their intensity and commitment to compete in the classroom as well as in competition."
Using the federal government's benchmark for graduation success, Iowa student-athletes who enrolled in the fall of 2012 graduated at a 73-percent rate, mirroring the FGR score posted by Iowa's entire student body and part of a four-class average of 76, which ranks sixth in the Big Ten.
The NCAA introduced the GSR in 2005 to more accurately assess the academic success of student-athletes. Unlike the FGR, the GSR holds institutions accountable for transfer students and also accounts for mid-year enrollees.