IOWA CITY — It took 39 offensive snaps and more than 34 minutes of game time, but Iowa football fans finally got to see the program's newest acquisition Saturday night.
Then, it only took a few seconds to find out what Oliver Martin can do.
Martin, the former Iowa City West star who transferred from Michigan and was just granted immediate eligibility a few days ago, caught a 9-yard touchdown pass from Nate Stanley in the third quarter in Iowa's relatively unspectacular 38-14 victory over Miami (Ohio) in the season opener at Kinnick Stadium.
It was one of those games where it felt as though the Hawkeyes were toying with an undermanned opponent most of the way, doing enough to win the game but not enough to really overwhelm the pollsters or please any of their fans who were able for the first time to legally bet on their team to beat the spread.
(They did ultimately accomplish that, by the way. The spread was 21½ points.)
Considering that a few of the Hawkeyes' upcoming opponents had to do everything they could just to get past FCS opponents in this first week, it was a satisfactory — if not awe-inspiring — beginning.
And like we said, you got the feeling that the Hawkeyes could have made this a much more impressive victory had they wanted to.
It was a 3-point game at halftime and only 24-14 two minutes into the final period although you never had the feeling that Iowa was in any danger of losing the game.
It used a lot of different players at a lot of different positions, even when the outcome seemingly hung in the balance.
The Hawkeyes even waited until the second half to spring their new secret weapon on the Redhawks.
Martin sat and watched while four or five other receivers played ahead of him in the first half and admitted he really wasn't entirely sure when he was going to get his chance.
"I knew I would play,'' he said. "I just didn't know when.
"I was confident in myself that if I got into the game I could make a play,'' he added. "I was just waiting for my moment, waiting for my opportunity.''
Finally, when the Hawkeyes got to the Miami 25-yard line on their first series of the second half, No. 5 trotted onto the field.
You have free articles remaining.
On his first play, he lined up wide to the left while Ihmir-Smith Marsette ran for 16 yards on a reverse around the right side.
On Martin's second play, Stanley dropped back, briefly looked right, then flipped it to the left, where Martin had gotten behind Miami's Zedrick Raymond in the end zone.
Touchdown. That (and the ensuing extra point) gave the Hawkeyes a 17-7 lead and some breathing room for the first time in the contest.
"That was a really fun moment for me,'' Martin admitted. "Kind of overwhelming energy when I caught it. It was just a special moment.''
Martin only got on the field for eight more plays the rest of the night and only had one other pass thrown in his direction. He caught a short toss from Stanley with about 3½ minutes remaining and stiff-armed a tackler, turning it into a modest 5-yard gain.
"That was a really good play, too,'' the sophomore said. "I almost messed it up in the beginning. I tripped so I kind of panicked a little bit but I gave it my best effort.''
All in all, it was a pretty solid start. Ten plays. Two catches. Fourteen yards. Six points.
We'll undoubtedly see much more of Martin in weeks to come, in more meaningful games against more formidable opponents. Stanley said he has been impressed with how quickly Martin has consumed the playbook during the summer.
Iowa coach Kirk Ferentz said he, too, has been impressed with the fact that Martin already has learned enough to be able to play all three receiver positions in the Hawkeyes' offense.
"He's been great ever since he's been here,'' Ferentz said. "I'm just glad he's with us. I was glad he was able to make some plays for us tonight.''
Martin said he's just glad the NCAA and Big Ten gave their final stamp of approval on him being able to play right away. The final decision wasn't delivered until Wednesday.
You can tell it meant a lot for him to finally step out onto the Kinncik turf wearing black and gold.
"It's something that kids in Iowa City dream about doing,'' he said. "It's something I dreamed about doing. To finally do it was surreal and it was a lot of fun.''
083119-qct-spt-iowa-miami-foot-017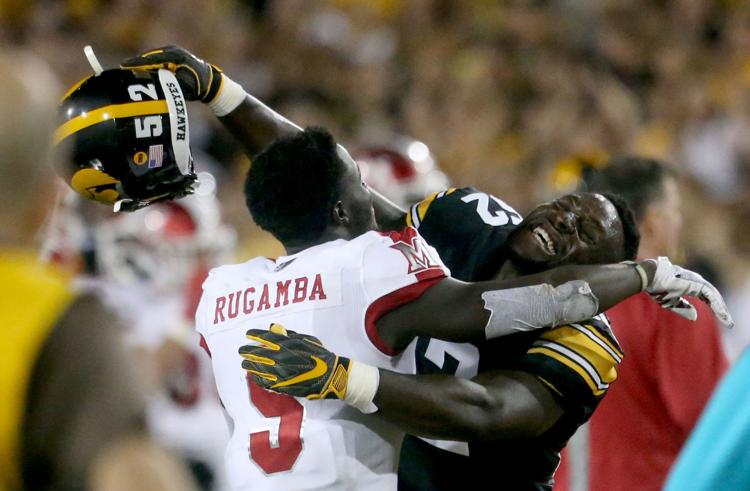 083119-qct-spt-iowa-miami-foot-001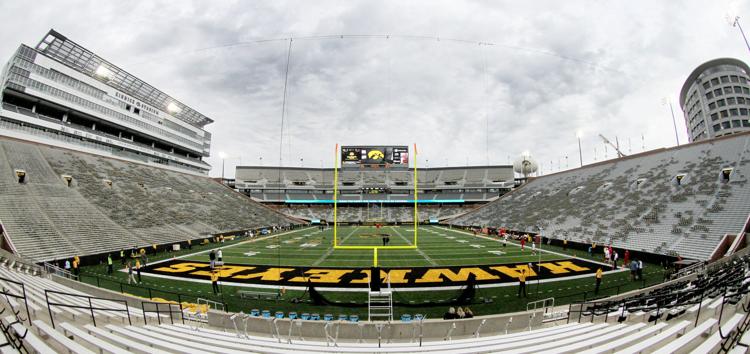 083119-qct-spt-iowa-miami-foot-002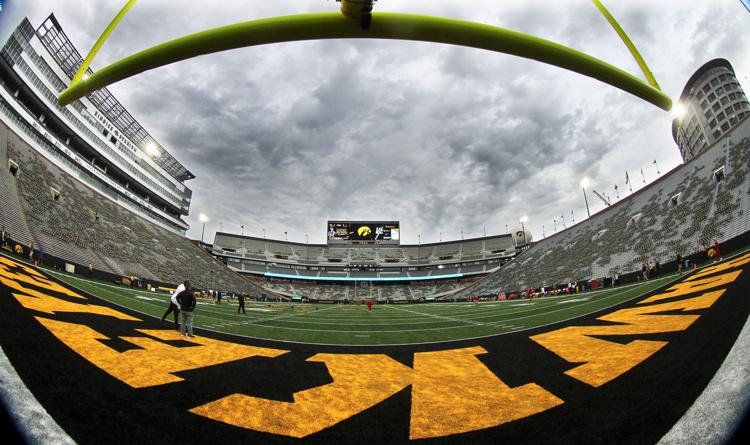 083119-qct-spt-iowa-miami-foot-003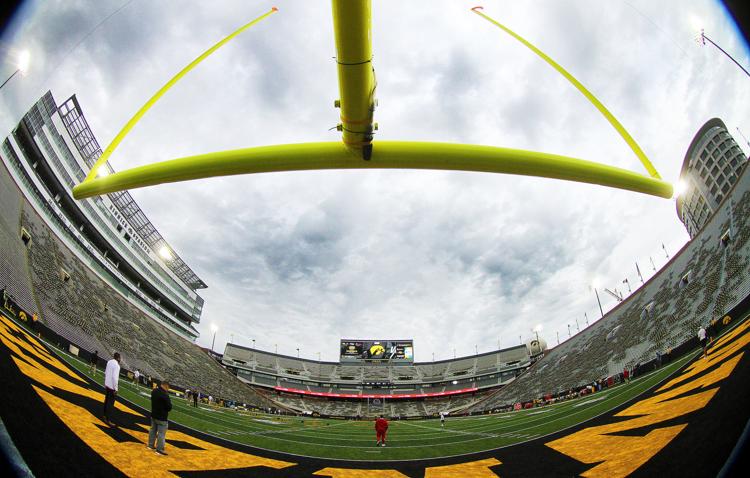 083119-qct-spt-iowa-miami-foot-004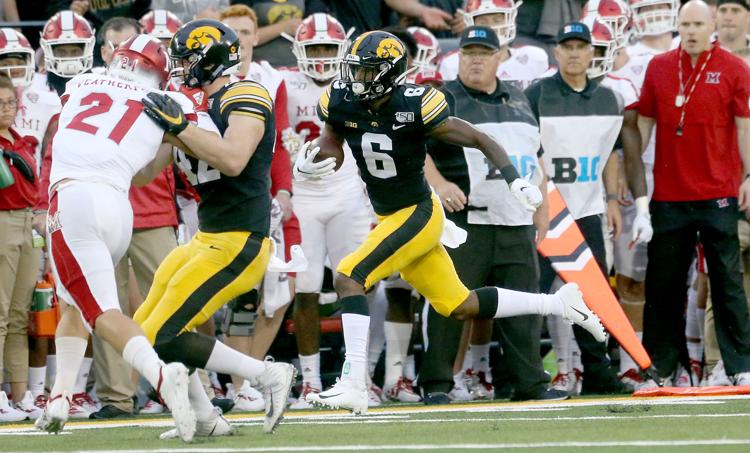 083119-qct-spt-iowa-miami-foot-005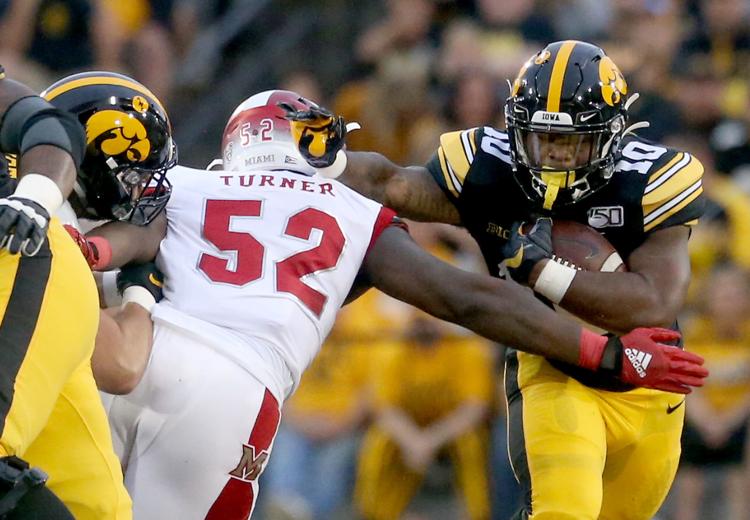 083119-qct-spt-iowa-miami-foot-006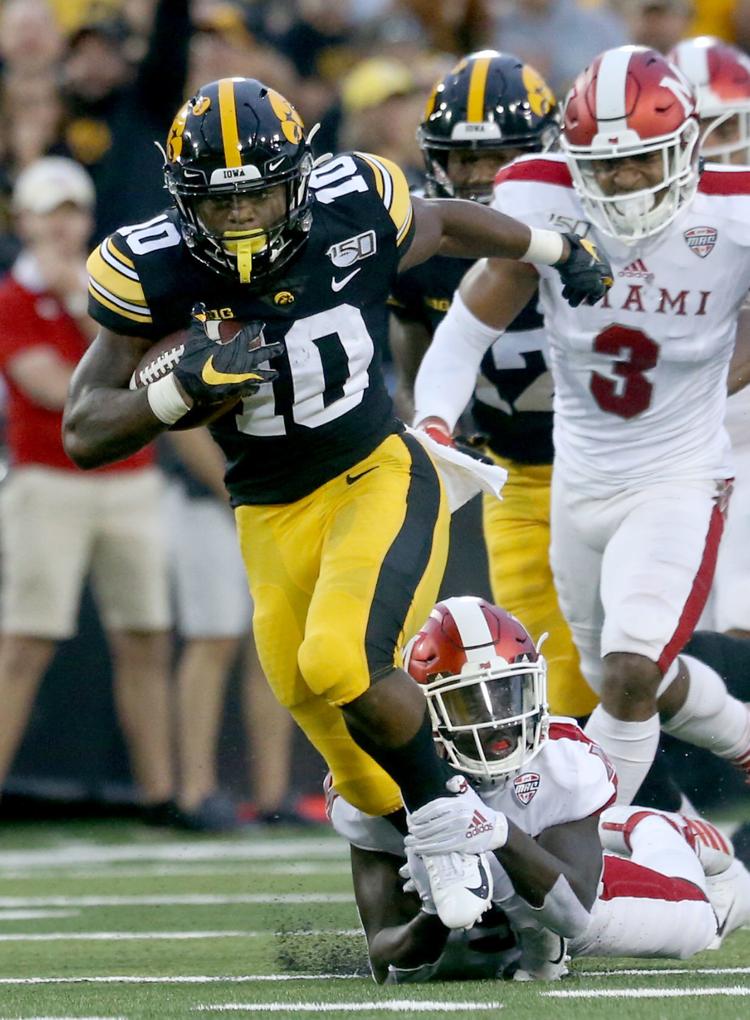 083119-qct-spt-iowa-miami-foot-007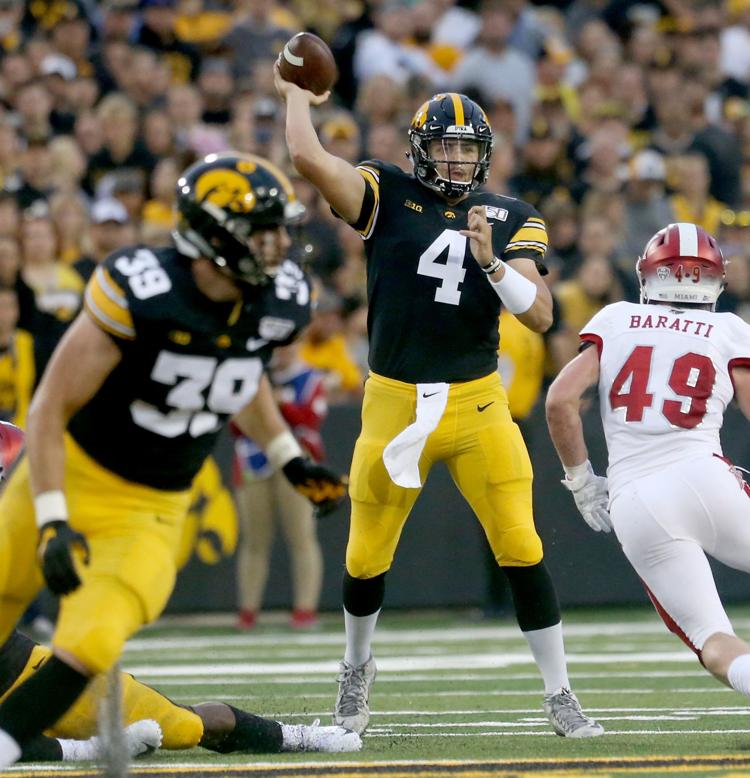 083119-qct-spt-iowa-miami-foot-008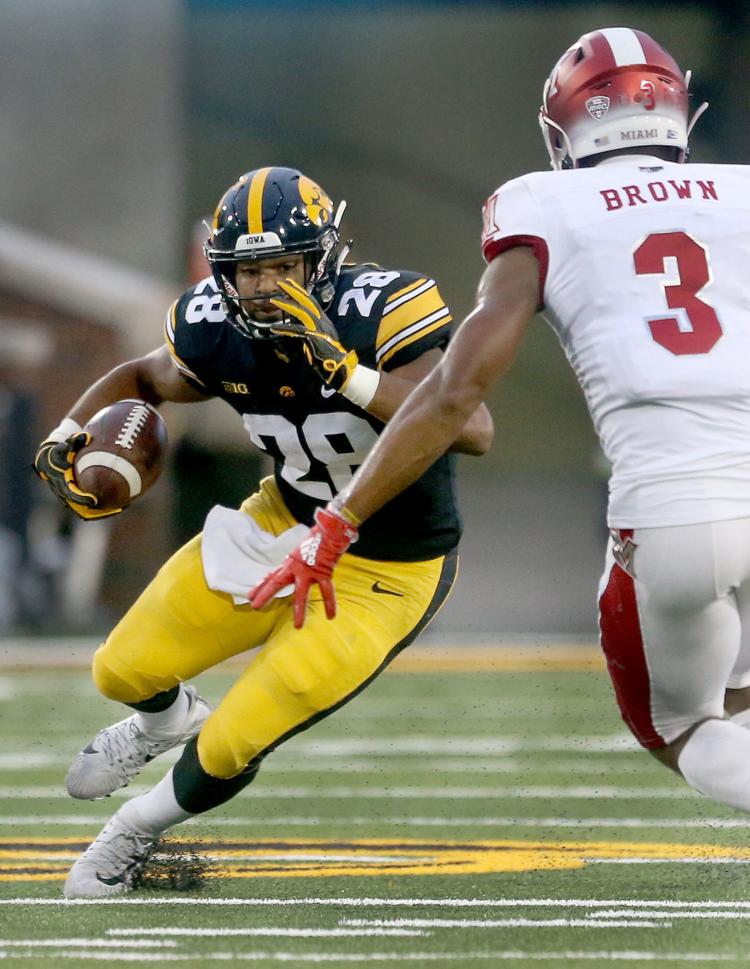 083119-qct-spt-iowa-miami-foot-009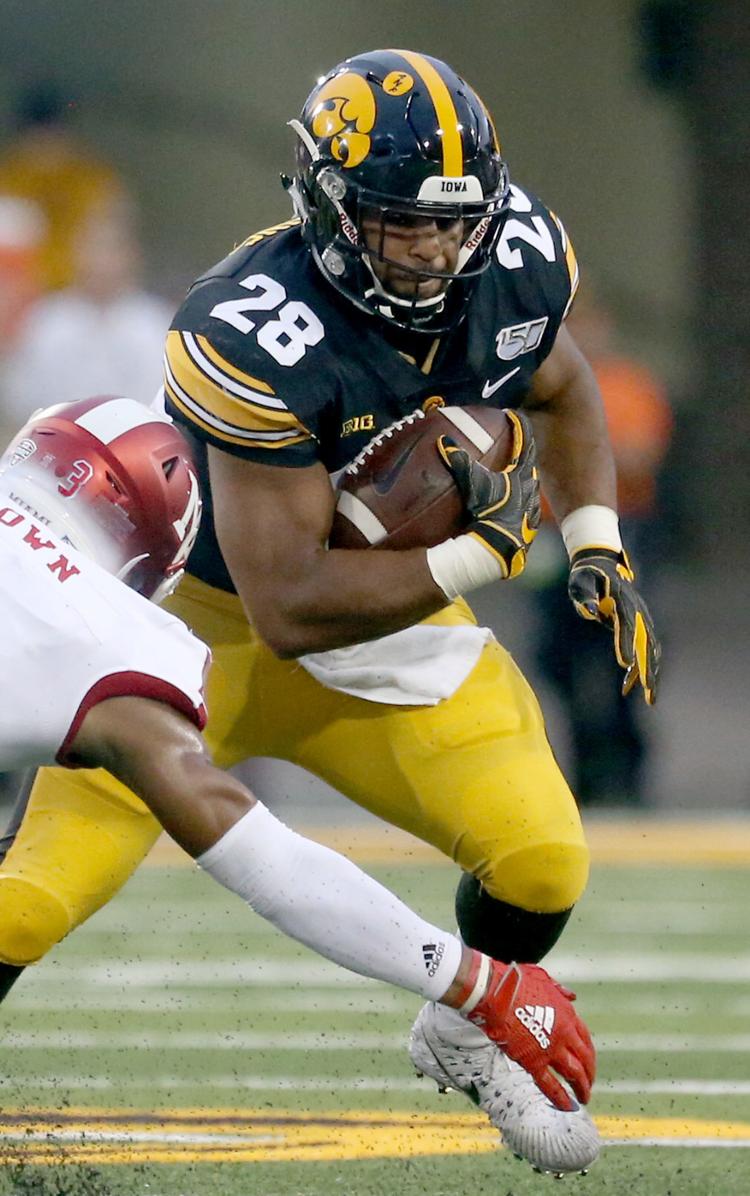 083119-qct-spt-iowa-miami-foot-010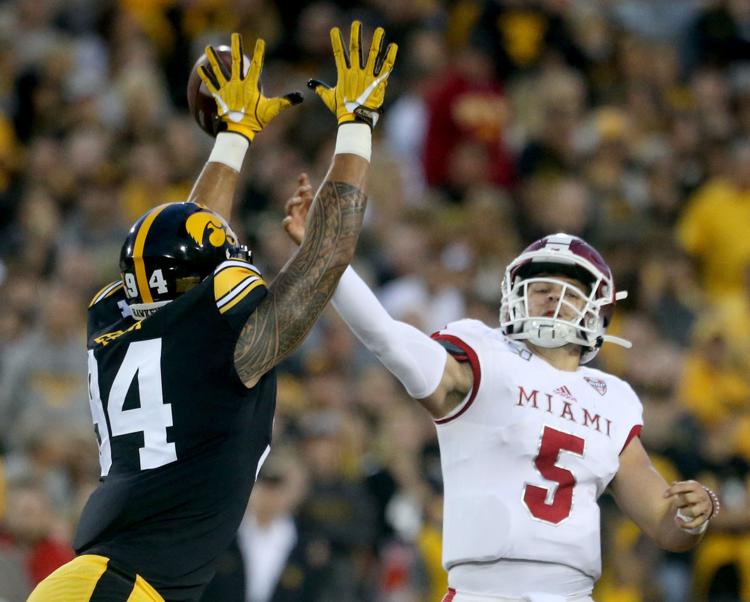 083119-qct-spt-iowa-miami-foot-011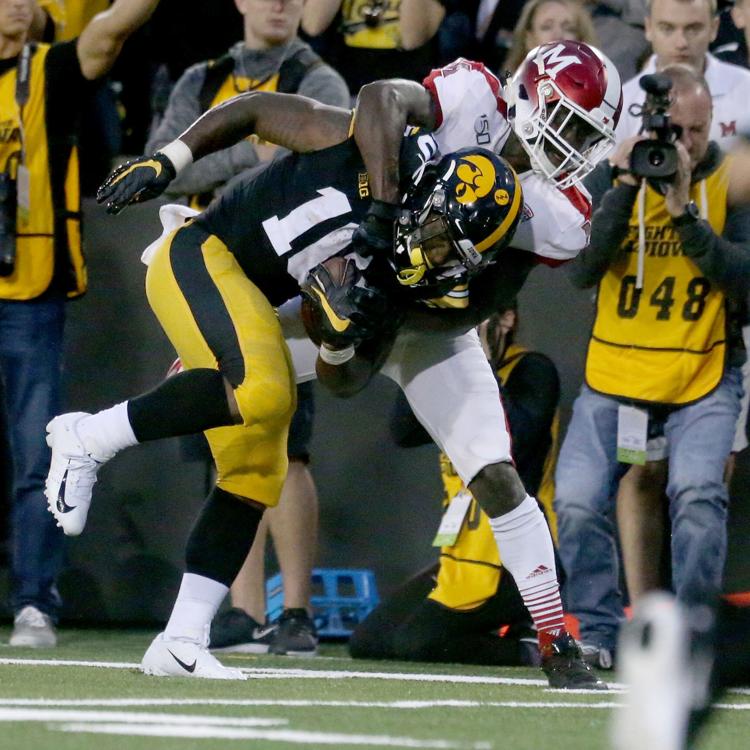 083119-qct-spt-iowa-miami-foot-012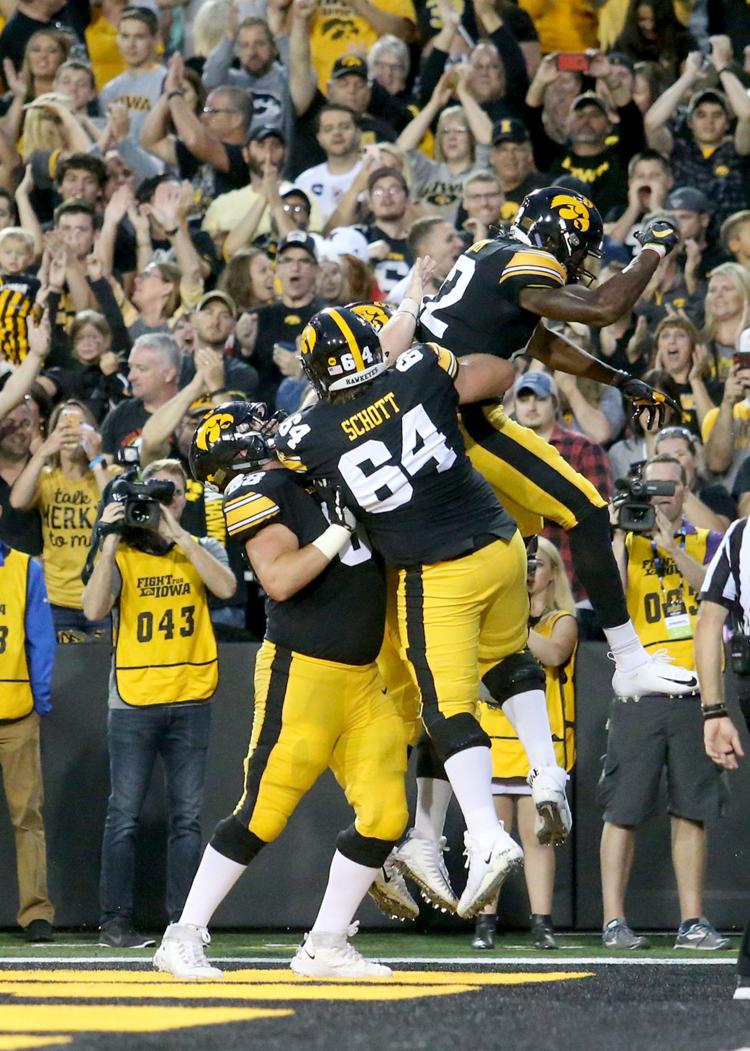 083119-qct-spt-iowa-miami-foot-013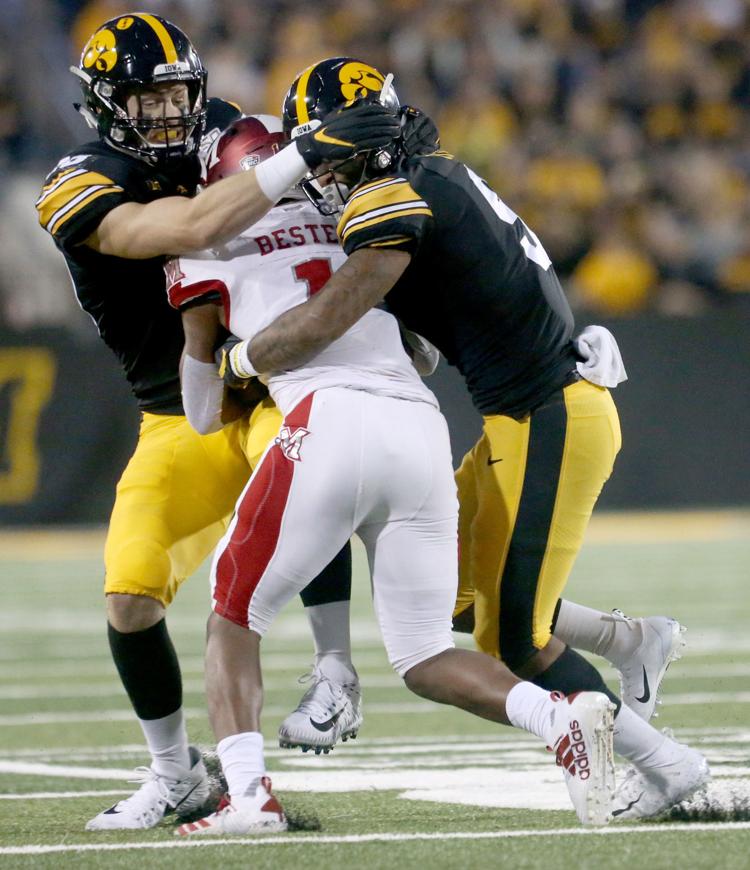 083119-qct-spt-iowa-miami-foot-014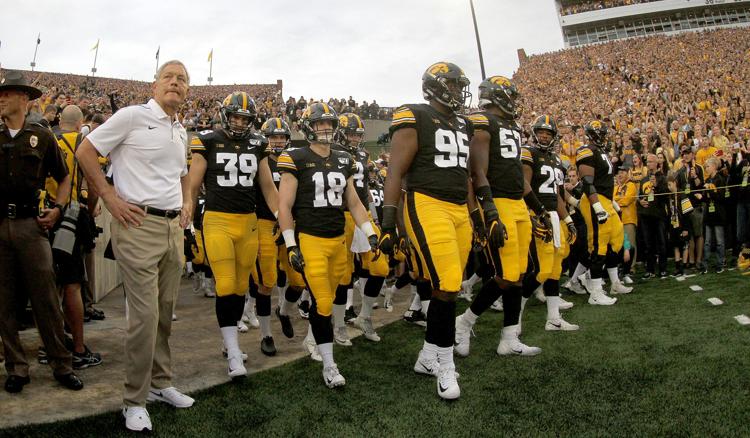 083119-qct-spt-iowa-miami-foot-015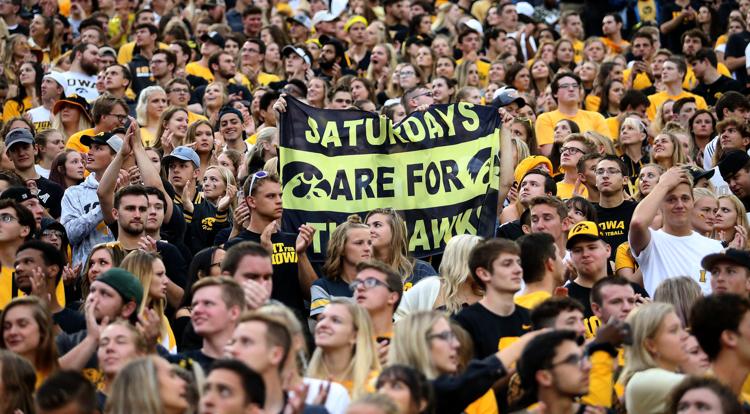 083119-qct-spt-iowa-miami-foot-016
083119-qct-spt-iowa-miami-foot-018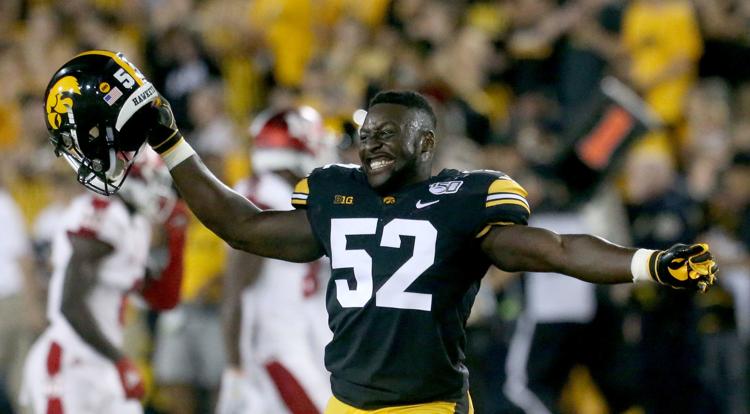 083119-qct-spt-iowa-miami-foot-019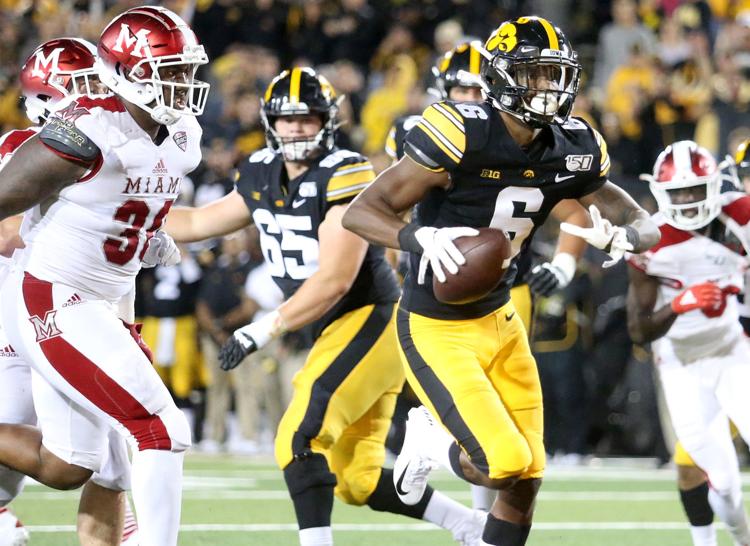 083119-qct-spt-iowa-miami-foot-020
083119-qct-spt-iowa-miami-foot-021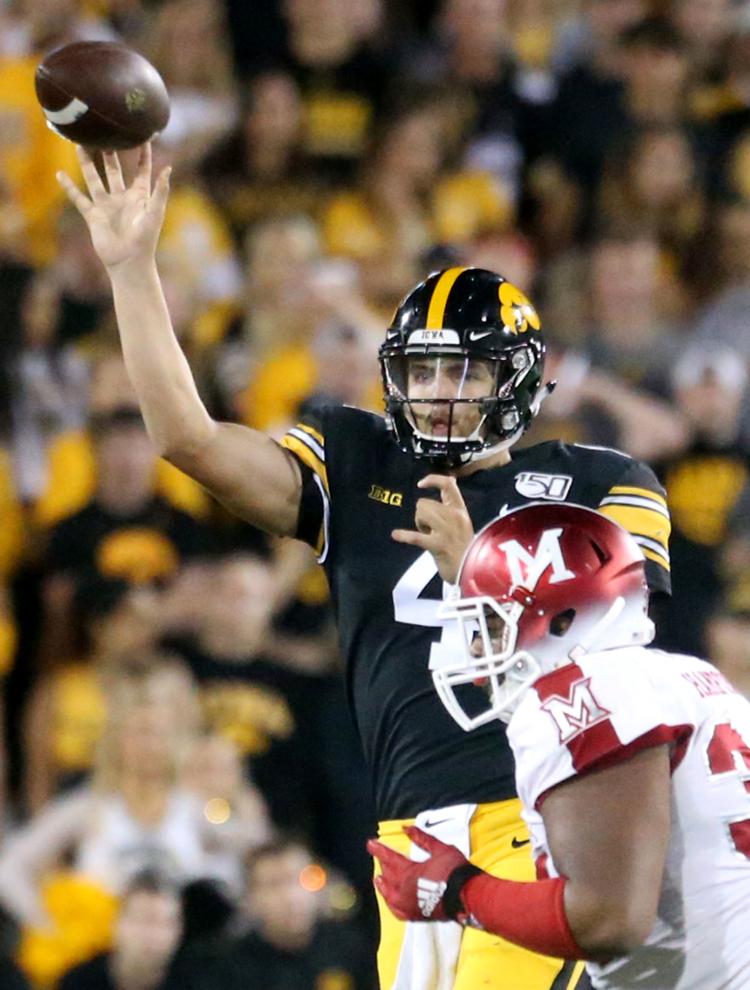 083119-qct-spt-iowa-miami-foot-022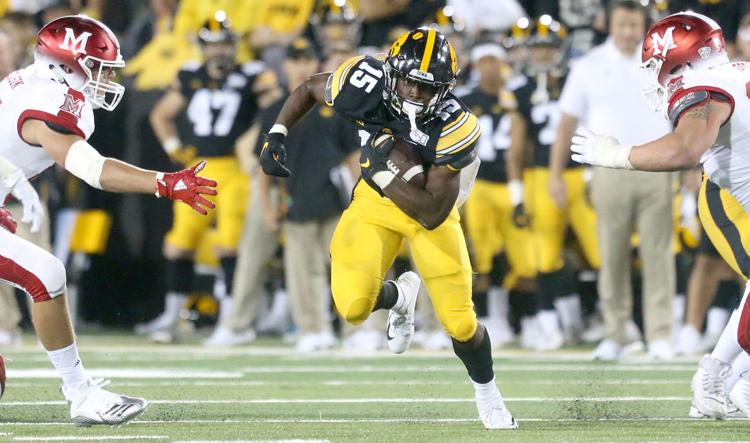 083119-qct-spt-iowa-miami-foot-023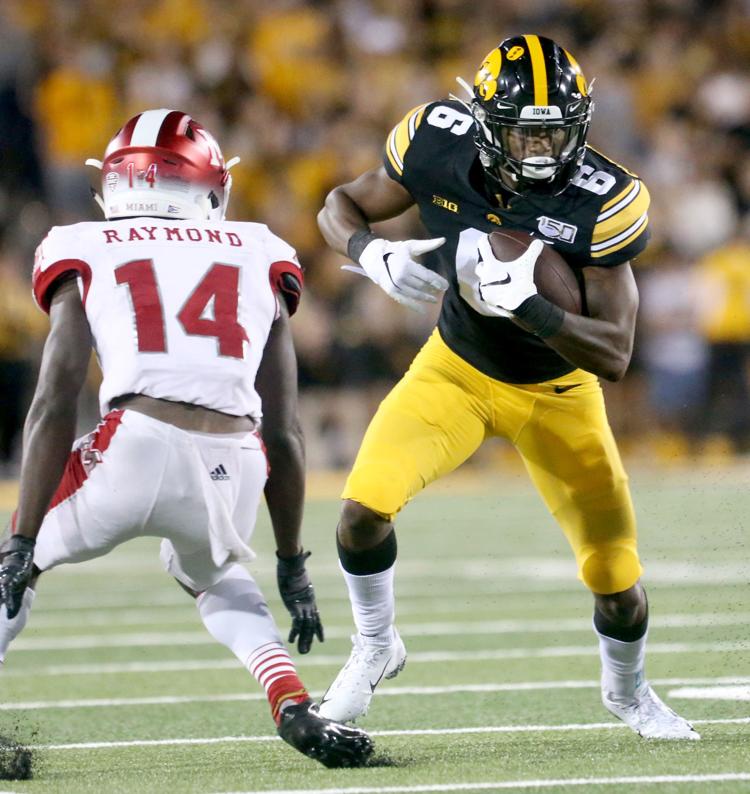 083119-qct-spt-iowa-miami-foot-024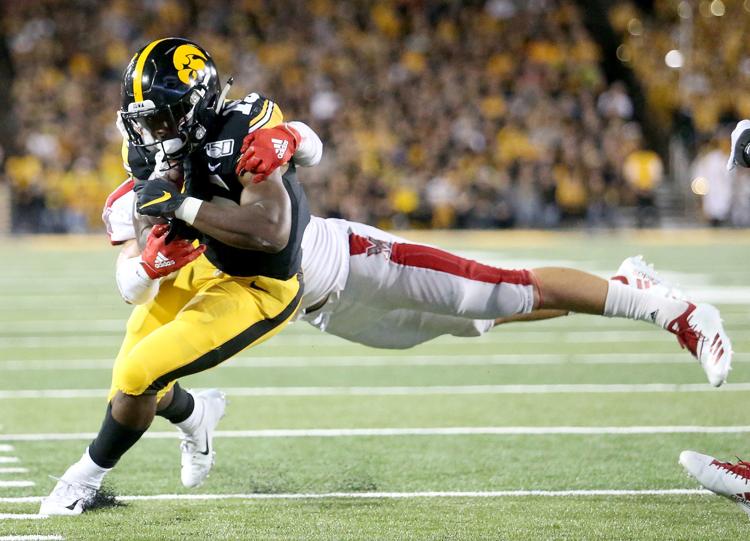 083119-qct-spt-iowa-miami-foot-025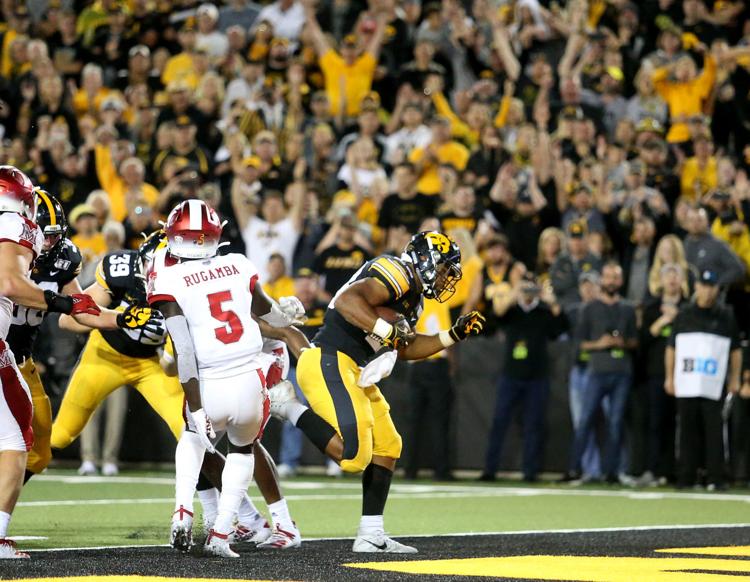 083119-qct-spt-iowa-miami-foot-026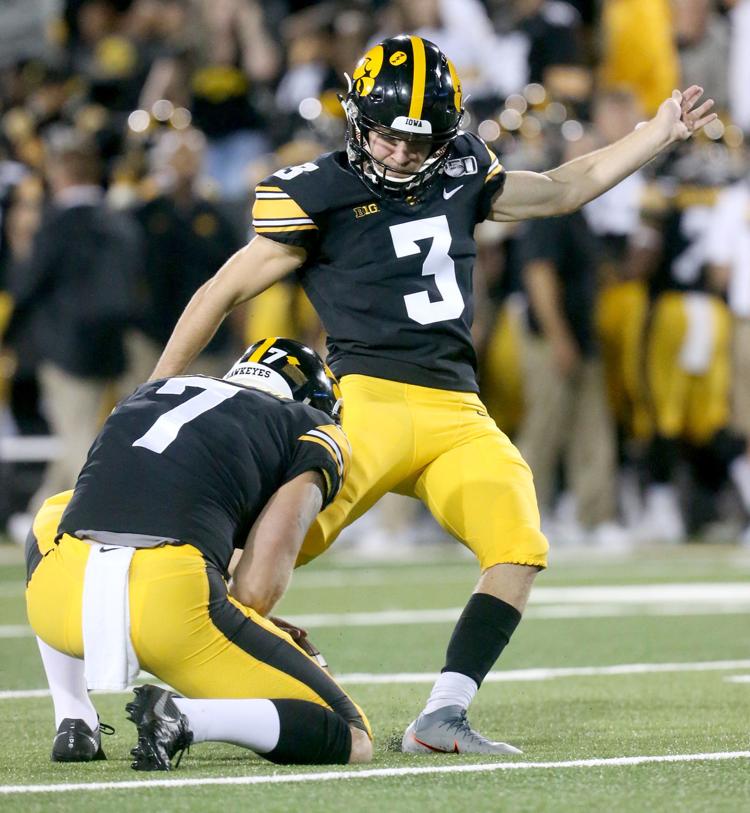 083119-qct-spt-iowa-miami-foot-027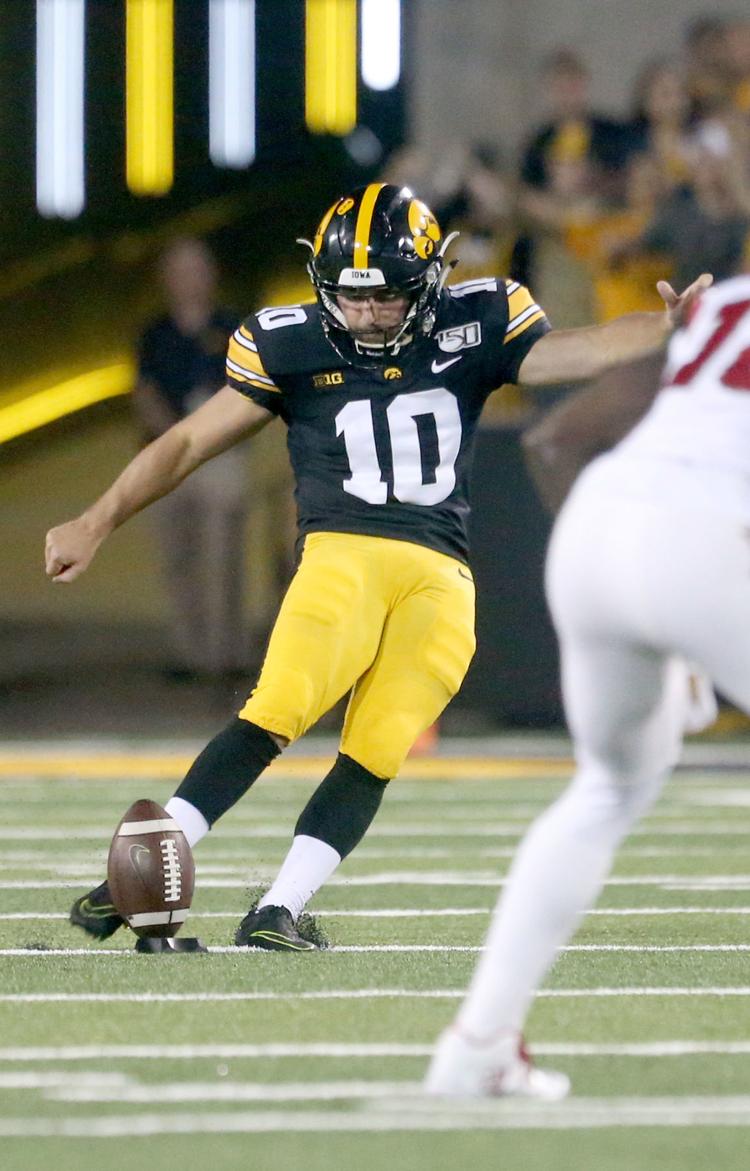 083119-qct-spt-iowa-miami-foot-028
083119-qct-spt-iowa-miami-foot-029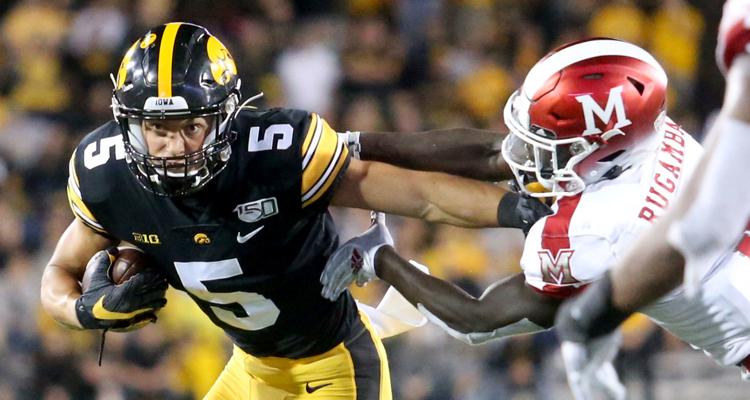 083119-qct-spt-iowa-miami-foot-030
083119-qct-spt-iowa-miami-foot-031