ANN ARBOR, Mich. — It was anything but a typical day at the office Saturday for the Iowa football team.
The team that didn't turn the ball over gave it away four times.
The team that protected its quarterback watched Michigan defenders wrestle Nate Stanley to the ground eight times.
The team that had rarely been penalized was flagged eight times, many in driving-stalling situations.
"We didn't play like an Iowa football team plays, and that's on all of us," Iowa defensive end A.J. Epenesa said after the Wolverines handed the 14th-ranked Hawkeyes their first loss in five games this season.
In a defense-dominated game watched by a crowd of 111,519, 19th-ranked Michigan collected all of the points it needed in the opening quarter of its 10-3 Big Ten victory over Iowa.
"We're going to go back, look at tape and see a lot of things that we have to do better," Iowa safety Geno Stone said. "But, we can also walk out of here knowing we were right there at the end, that we still had a chance in the final minute to win the game."
That only added to the frustration of the longest afternoon of the season for the Hawkeyes.
"The frustration comes when you can do some good things, but at the end of the day you don't put the ball in the end zone," Stanley said. "Michigan did a great job defensively of not letting us make the plays that we needed when we needed them."
Already one game behind the leaders in the Big Ten East, the Wolverines played like a team desperate for a victory.
Michigan blitzed Iowa early and often, something the Hawkeyes expected but were unable to handle.
"We knew they would be aggressive and they would blitz a lot. That's who they are. Schematically, they did a lot of things to make it tough on us," Stanley said. "They made it hard to pick up the blitz with their movement, did some things we that we didn't handle well."
Offensive lineman Levi Paulsen said it's on Hawkeye linemen to dissect what went wrong and figure it out after Stanley was dropped for losses totaling 65 yards, leaving Iowa with one rushing yard on 30 carries as a team.
"It's our job to keep (Stanley) clean, and we didn't get that done," Paulsen said. "That's on all of us, myself included."
Alaric Jackson, returning from a knee sprain to see his first action since Iowa's opener, said the Hawkeyes' inability to protect Stanley led to many of Iowa's issues.
"That's something we take a lot of pride in, and a day like this, that stings," Jackson said.
The tone was set on Iowa's first snap of the game when the Wolverines' Aiden Hutchinson stripped the ball away from Mekhi Sargent and Ambry Thomas recovered the fumble at the Iowa 18-yard line.
The turnover matched Iowa's total through its first four games, but the Hawkeye defense responded, forcing Michigan to settle for a 28-yard Jake Moody field goal four plays later.
The Wolverines added to their lead on their next possession, using a 51-yard pass over the middle from Shea Patterson to Nico Collins to open a six-play, 70-yard drive.
Zach Charbonnet carried the ball into the end zone for a 2-yard score, leaving the Hawkeyes in a 10-0 hole following Quinn Nordin's PAT kick with 8 minutes, 33 seconds remaining in the opening quarter.
"It was still early. There were still opportunities," Stanley said. "Our defense did its job."
Iowa wasn't the only team that turned the ball over, trading turnovers with the Wolverines later in the opening quarter.
The Hawkeyes were unable to capitalize on Stone's interception when Stanley threw the first of his three interceptions of the game, picked off by Josh Metellus two snaps after Stone snared a Patterson pass.
Iowa didn't score then but followed with its only scoring drive of the game.
Stanley, who completed 23-of-42 passes for 260 yards, connected with Nico Ragaini and Tyler Goodson for gains of seven and 15 yards in a pair of third-and-6 situations as the Hawkeyes moved to the Michigan 4-yard line.
A third-down incompletion led to Iowa settling for a 22-yard field goal by Keith Duncan, trimming the Michigan margin to 10-3 with 12:18 remaining in the opening half.
"Never would have thought those would have been our only points of the game," Iowa offensive tackle Tristan Wirfs said.
But they were as the Hawkeyes failed to score a touchdown for the first time in 18 games since losing to Florida 30-3 in the 2017 Outback Bowl.
Lavert Hill intercepted Stanley with 1:29 remaining in the second quarter, and Thomas ended Iowa's first drive of the third quarter when he picked off a pass at the Michigan 30-yard line.
"We didn't help ourselves certainly with the errors we had, especially in the first half," Iowa coach Kirk Ferentz said. "Against a team like this on the road, you have to play a pretty clean game, and we didn't get that done."
Iowa moved into Michigan territory just three times in the final two quarters, but holding penalties and sacks stalled a pair of drives.
Although Stanley hit Ragaini for an 11-yard gain to the Wolverines' 44-yard line in the final minute after three straight incompletions, he only managed one completion for a 1-yard loss the rest of the Hawkeyes' final drive.
"All we can do is try to learn from this and go on," Stanley said. "We can't go back and change it, just have to learn from it."
Iowa Michigan Football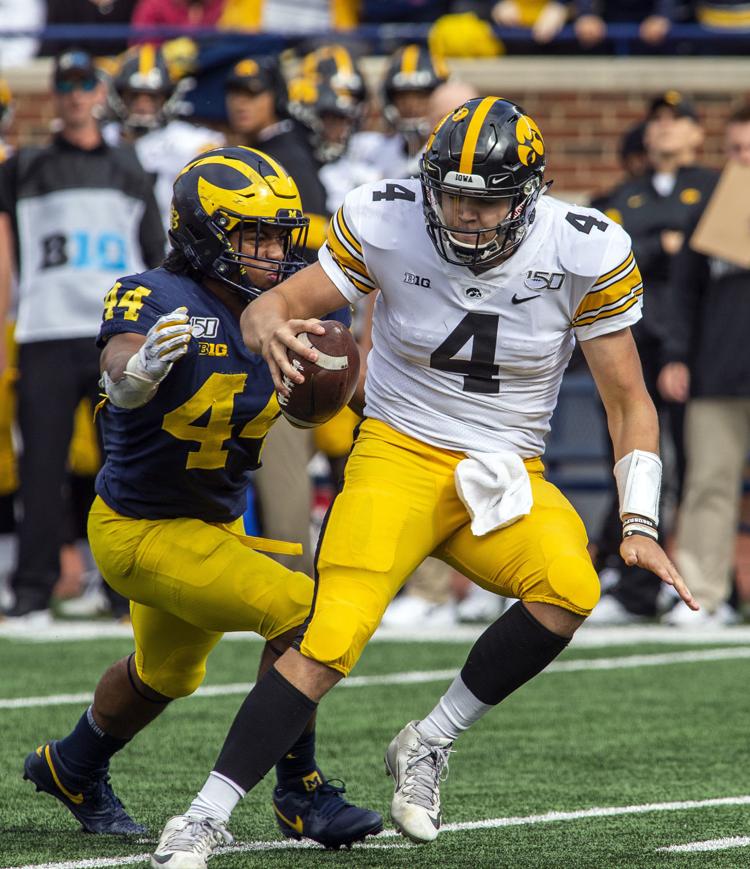 Iowa Michigan Football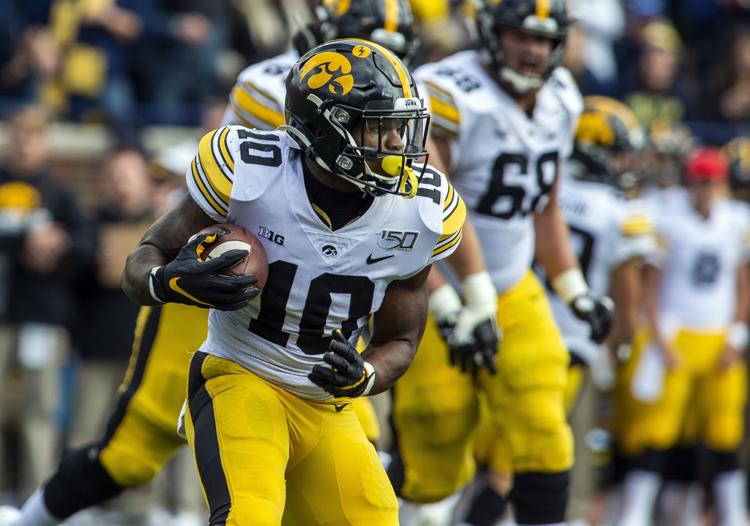 Iowa Michigan Football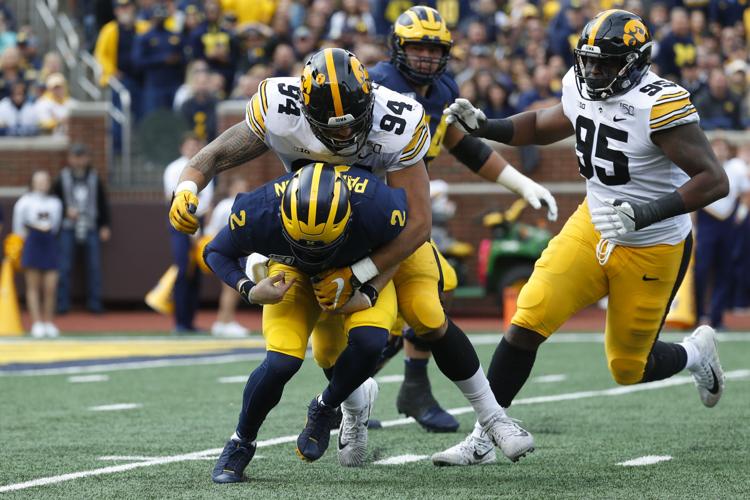 Iowa Michigan Football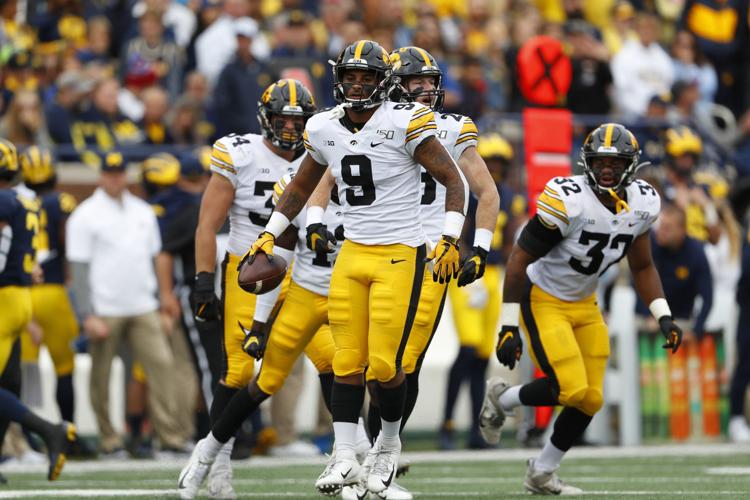 Iowa Michigan Football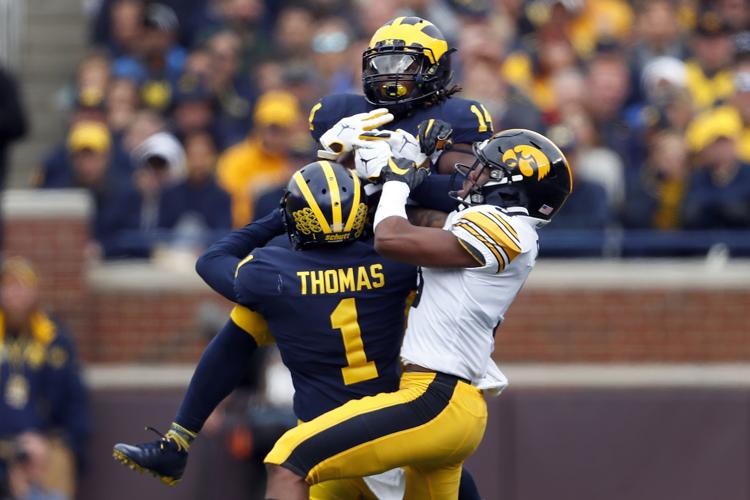 Iowa Michigan Football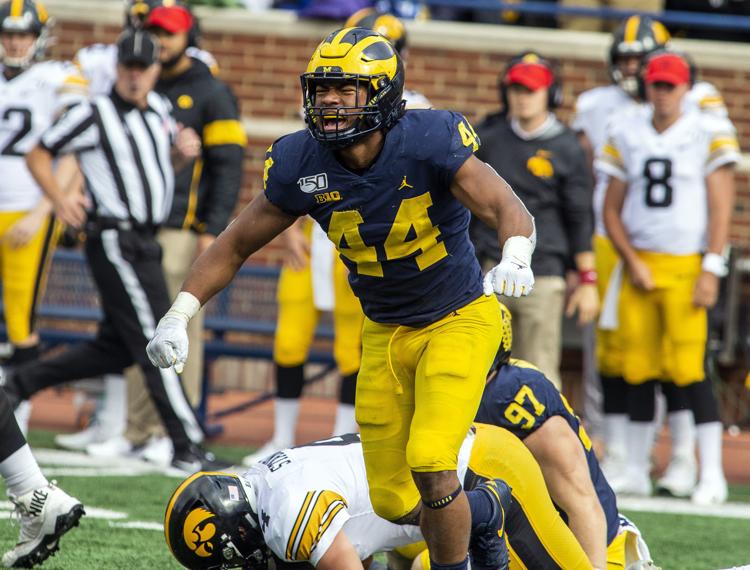 APTOPIX Iowa Michigan Football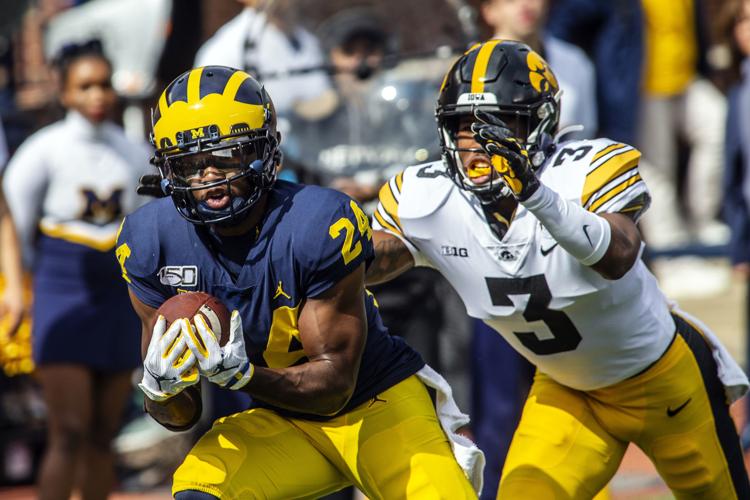 Iowa Michigan Football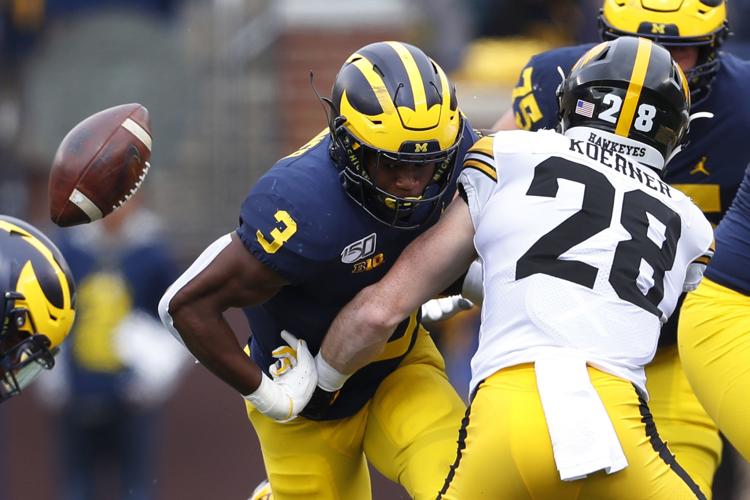 Iowa Michigan Football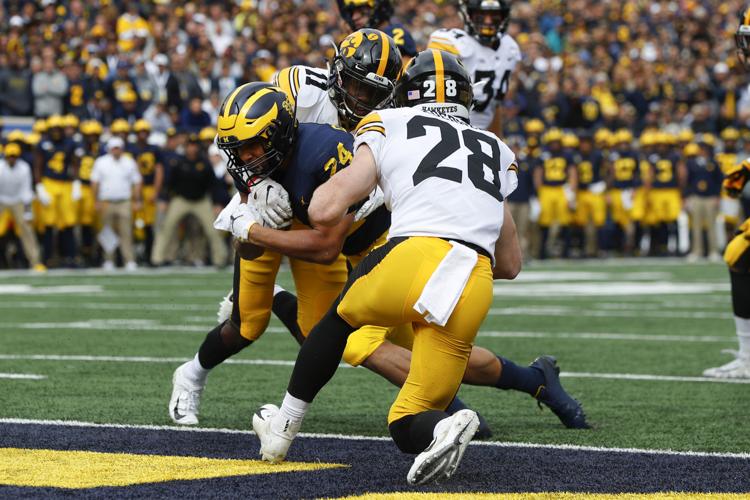 Iowa Michigan Football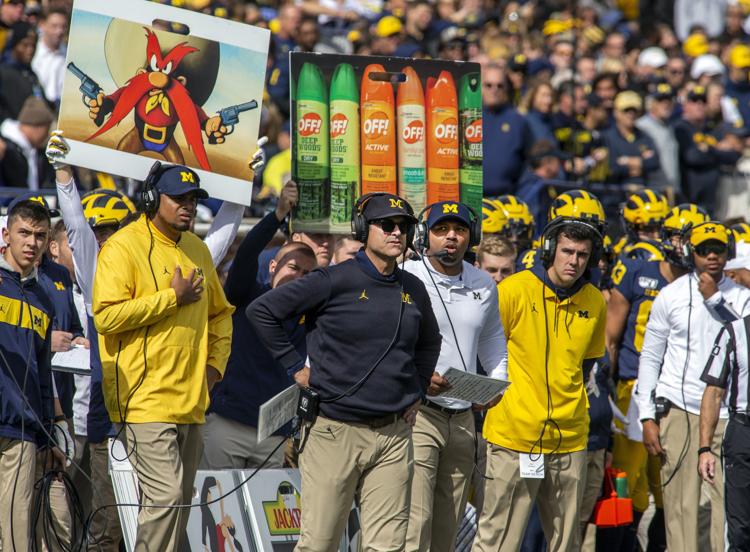 Iowa Michigan Football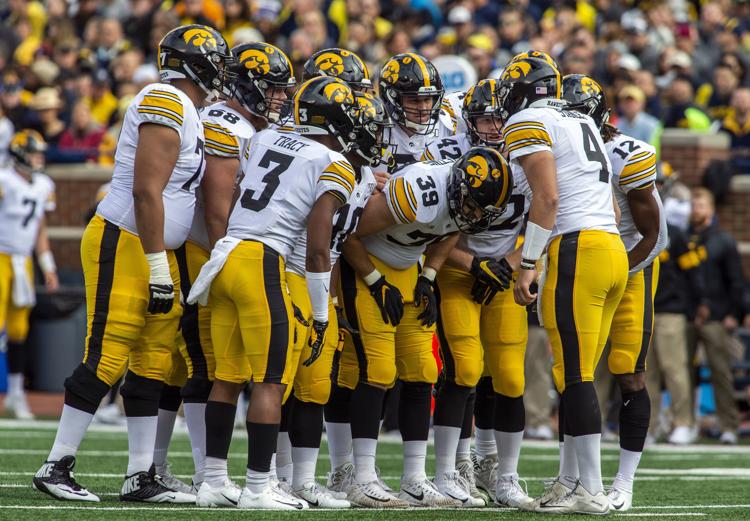 Iowa Michigan Football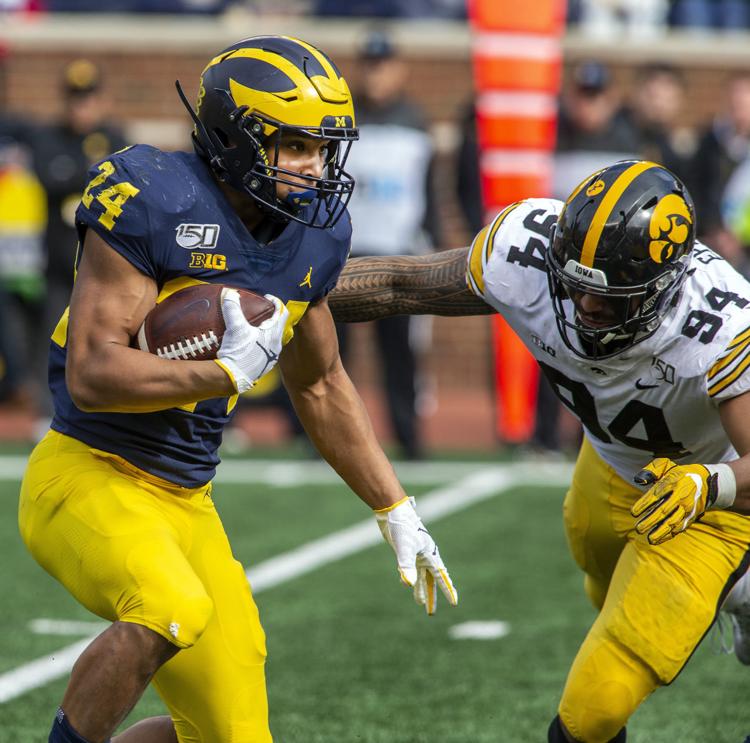 Iowa Michigan Football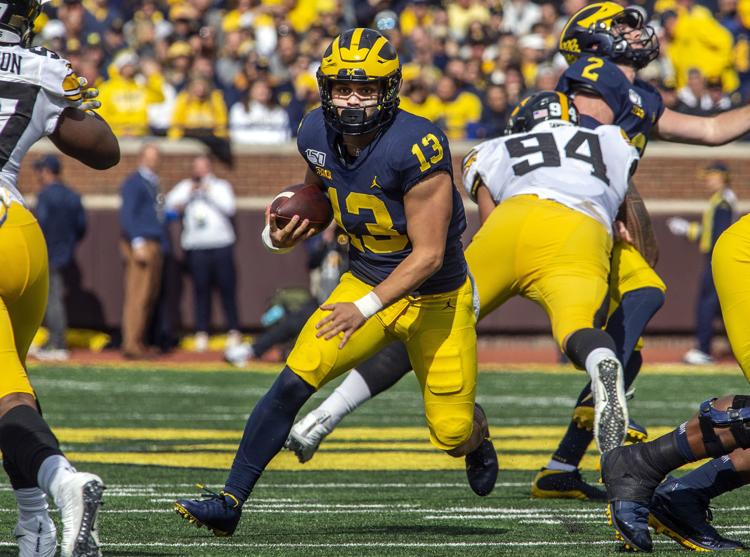 Iowa Michigan Football
Iowa Michigan Football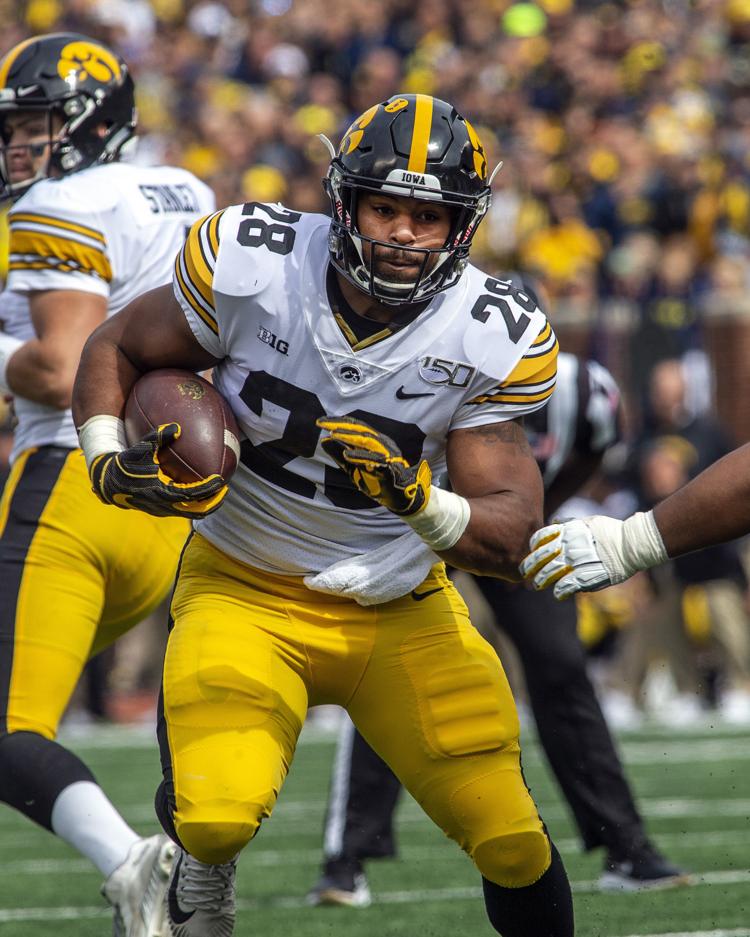 Iowa Michigan Football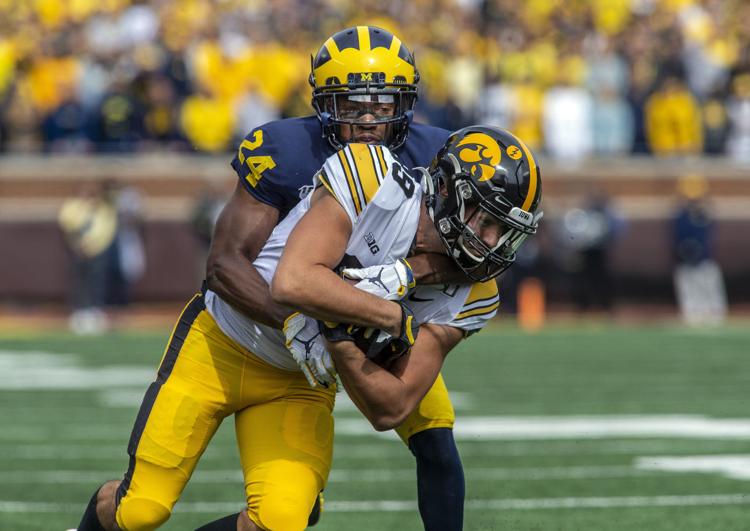 Iowa Michigan Football
Iowa Michigan Football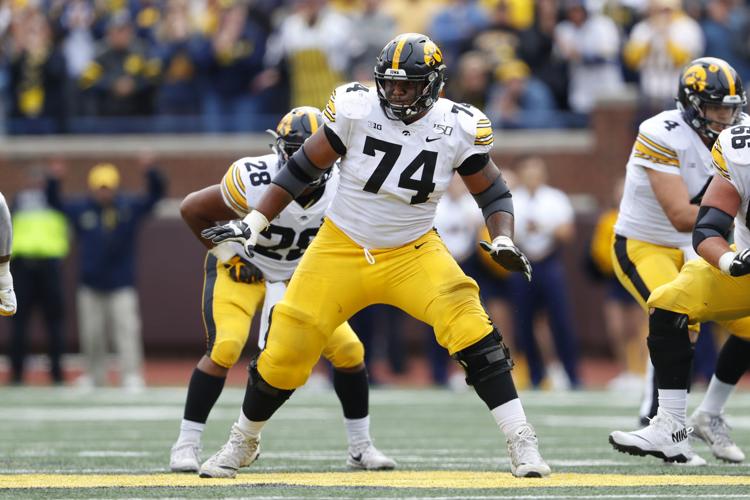 Be the first to know
Get local news delivered to your inbox!