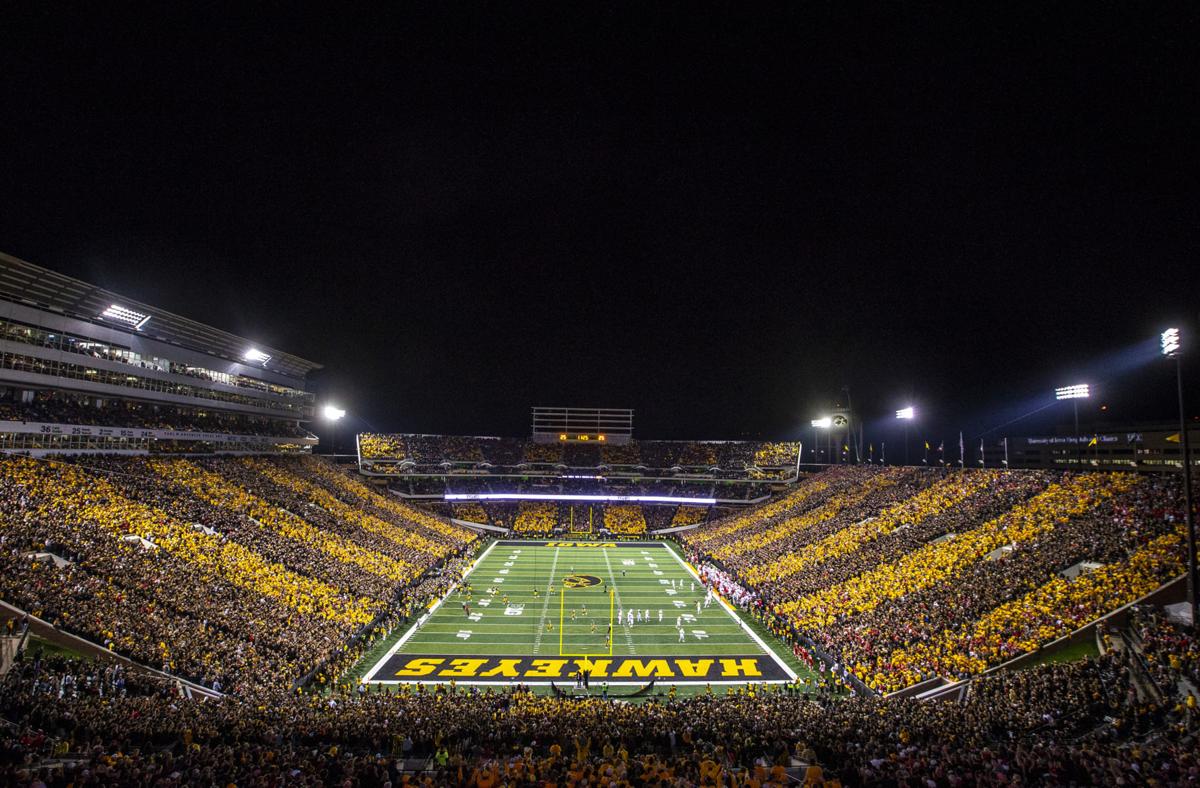 CHICAGO — The day is coming when Iowa football fans will be able to walk up to a Kinnick Stadium concession stand and order a beer, but that day will not be this season.
Director of athletics Gary Barta said this morning at the Big Ten kickoff that Iowa will likely join the growing number of Big Ten institutions that will be offering beer at concession stands at some point but he isn't ready to do that just yet.
"The NCAA has approved the sale of beer at its championship events and a number of schools are now offering it, so things are changing,'' Barta said.
At Iowa, Barta anticipates that the discussion would be more of a campus-wide discussion rather than one that would simply make it available at athletic concession stands.
You have free articles remaining.
"When we do offer it, it would be an offering based on enhancing the fan experience as opposed to generating income,'' Barta said. "The dollars would not be our motivation.''
Touching on a wide range of topics, Barta said the north end zone construction project at Kinnick Stadium is nearing completion and will be ready for the Hawkeyes' Aug. 31 home opener against Miami (Ohio).
Single-game football tickets went on sale Thursday and he said ticket sales in general for the season are moving at a fairly normal rate.
"Everything should be good to go in the north end zone,'' he said.
With sports wagering becoming legal in Iowa, Barta said the university is "doubling down'' on education efforts for not only student-athletes, but also for student employees of the athletic department and coaching and non-coaching staff members.
"We've always been involved in educating our student-athletes. We're taking that to another level now,'' he said.