A change in uniforms attracted the most attention on Hawkmania this year. The end result is above in photos.
You can be the judge on how the new Hawkeye uniforms topped with silver helmets and two different tigerhawks turned out. But there's no debate that the anticipation drew a lot of eyeballs, even if the eventual uniforms left them scorched.
Hawkeyes look for style points in 2012
Penn State players consider Hawkeyes
Hawkeyes' Garmon 'ready for future'
Doxsie: Ferentz's seat in Iowa City is warming up
Hyde, 2 other Hawkeyes arrested
Since all of the above stories are football-related, here are the top stories from other Iowa sports:
Top men's basketball story
Lickliter's boss: 'They don't understand - it's Iowa'
Top women's basketball story
Top wrestling story
Suspended Hawkeye wrestlers hunted rabbits for hats
Top ex-Hawkeye story
Former Hawkeye Jess Settles settling in at Iowa Wesleyan
Top Hawkmania tweets (Most retweeted)
Steve Batterson @sbatt79
Iowa's RPI was 174th on Dec. 16, 2011. One year and a 10-2 start later, the Hawkeyes' RPI sits at 62
Don Doxsie @Dox5
Purdue is taking risks, using trick plays, trying anything to get going -- Iowa is doing what it always does
Hawkmania @HAWKMANIAQ
Permanent lights have been installed on four poles at Kinnick, where Iowa will hold all of its practices this spring: http://t.co/rI9w75XS
Most popular photo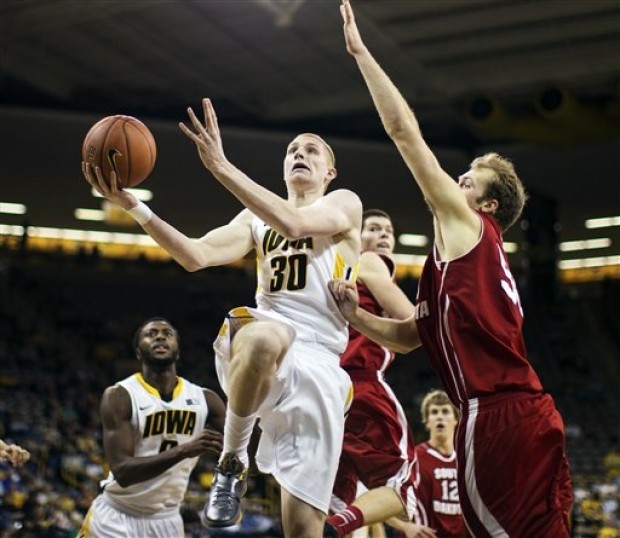 As always, links to Hawkmania stories are free.